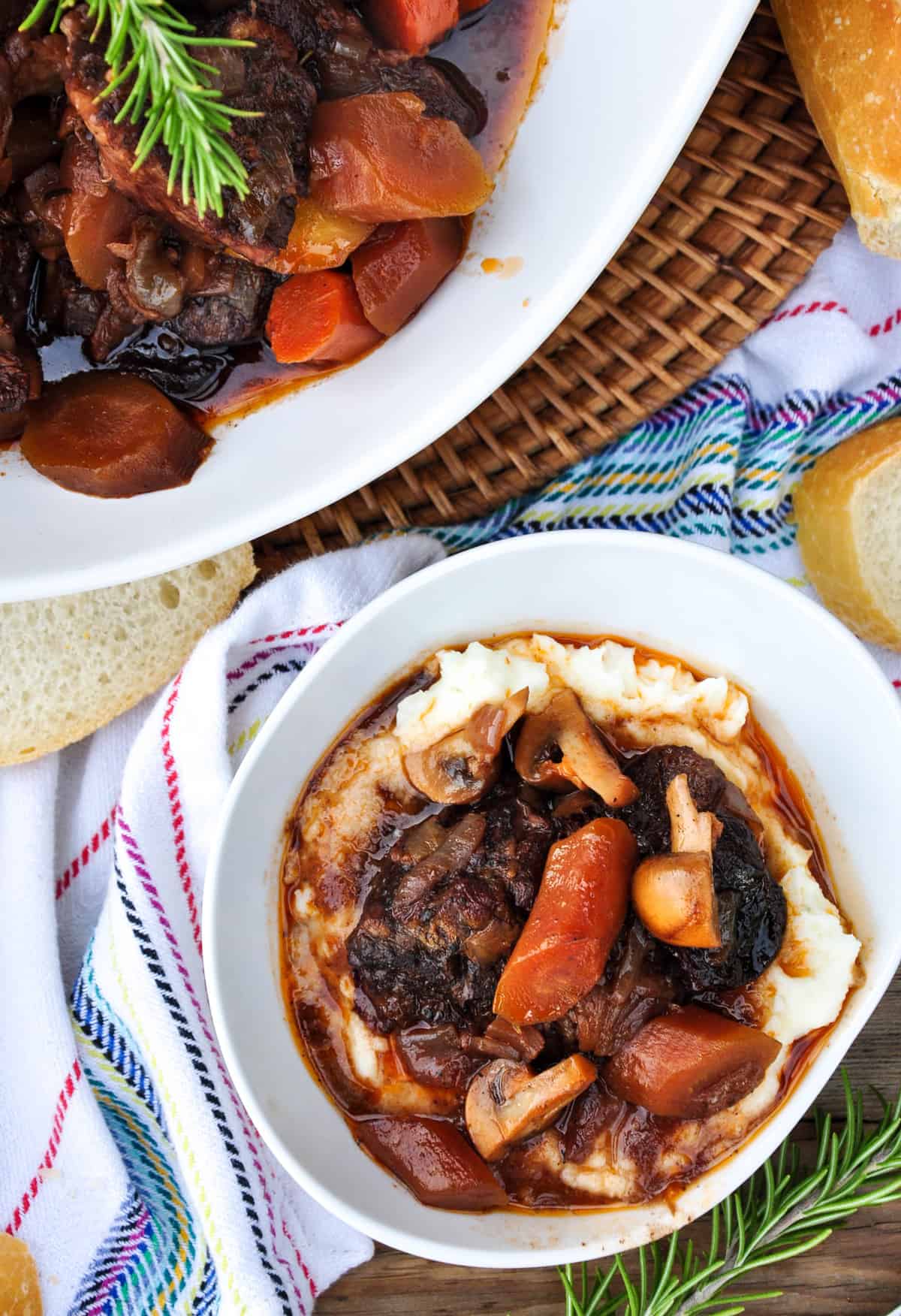 CA GROWN Blog
Discover. Learn. Connect.
Winter Stew with Tri-Colored Carrots
January 18, 2017
Eat the Season!
Sign Up For Weekly Recipes
« Back to Recipes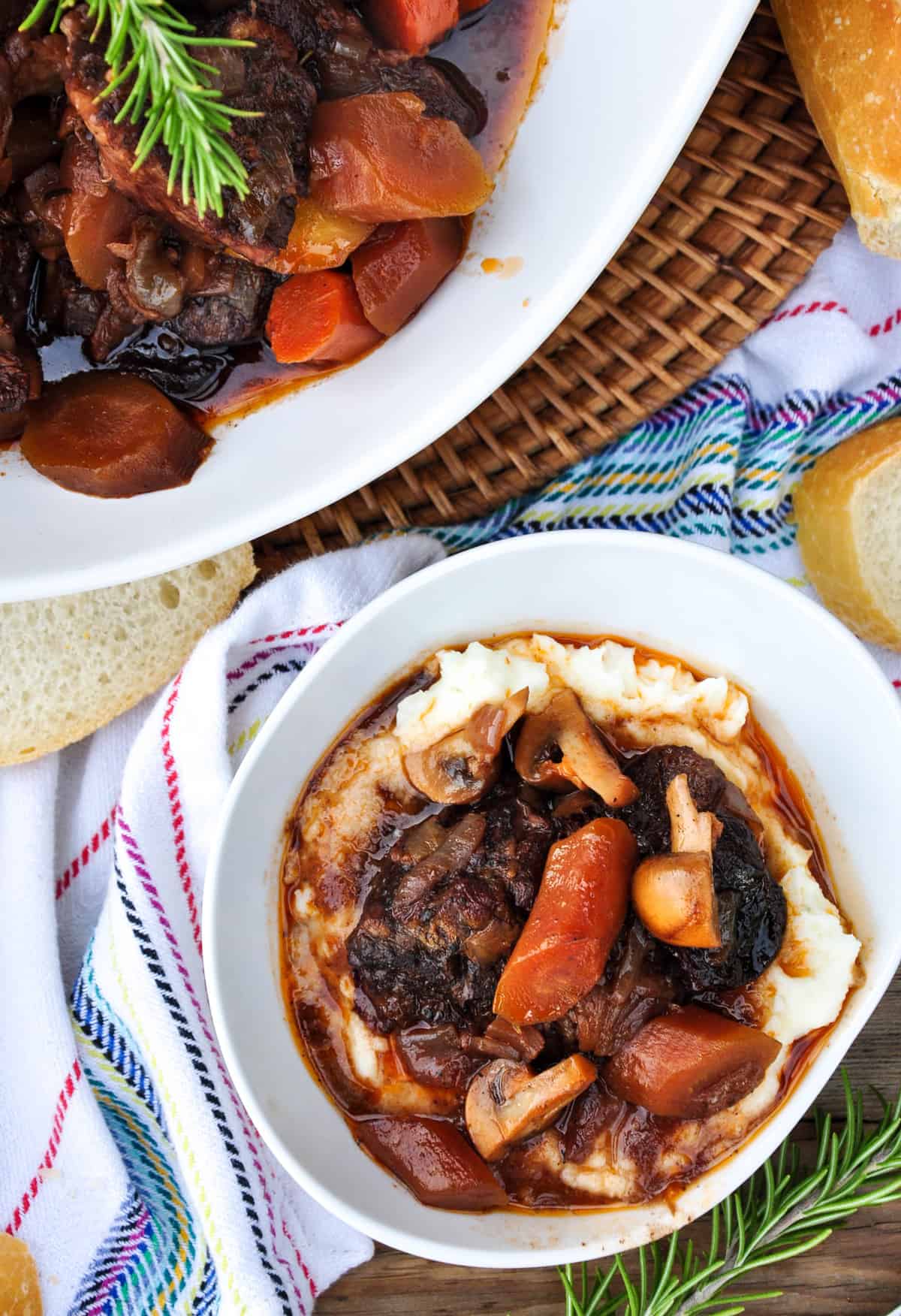 Winter Stew with Tri-Colored Carrots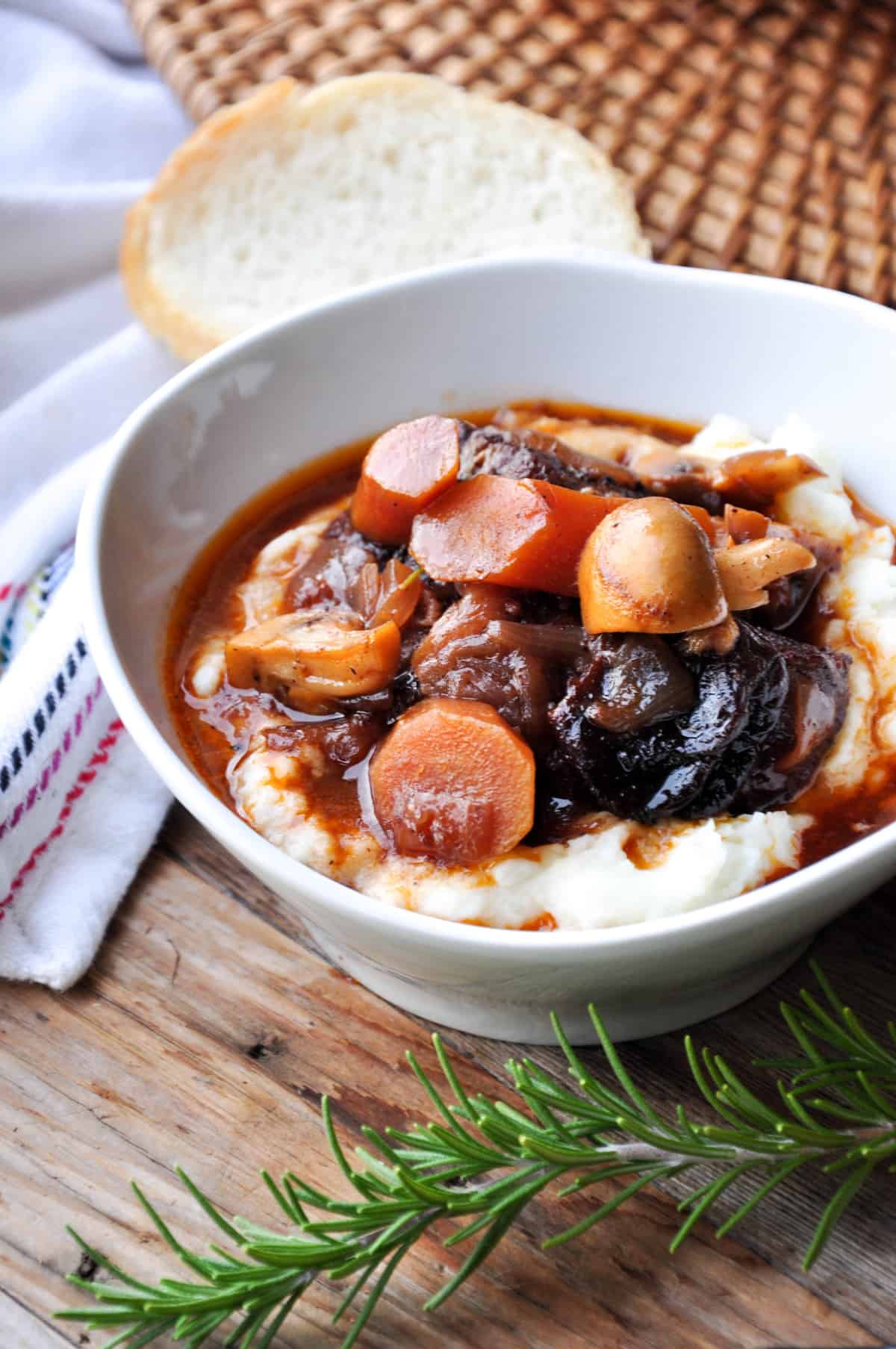 Any way you slice it, traditional stew is the ultimate comfort food!
Sometimes I get a craving for that slow-cooked goodness when the skies turn gray and the weather gets chilly.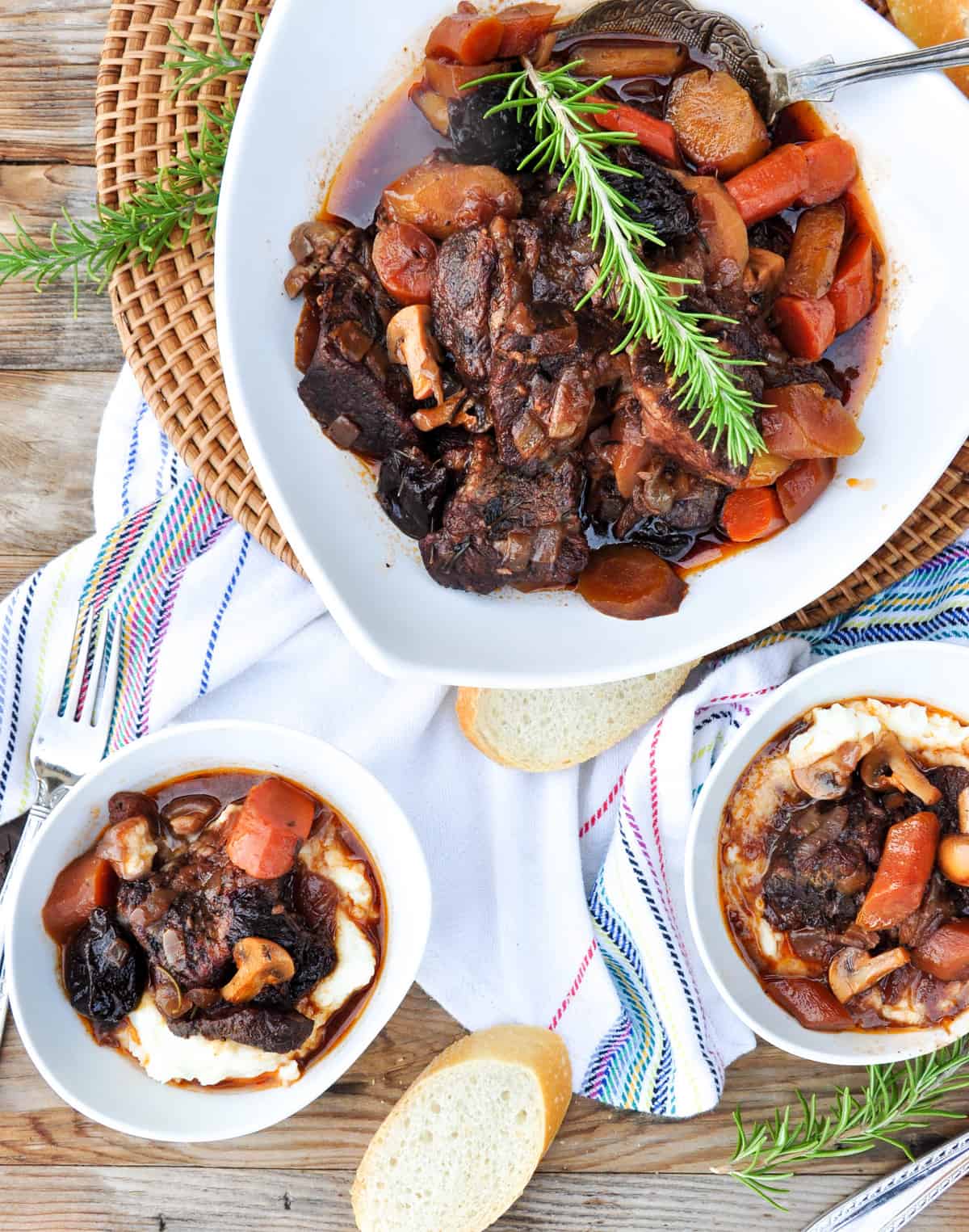 This version uses hearty winter vegetables like carrots and year-round mushrooms. There's also a surprise ingredient that is totally out of left field, but rounds out the earthy flavor of this robust stew: Prunes!
Yep, I know, it sounds weird, but don't knock it 'til you try it. It's fabulous!
Let's take a look at the other ingredients…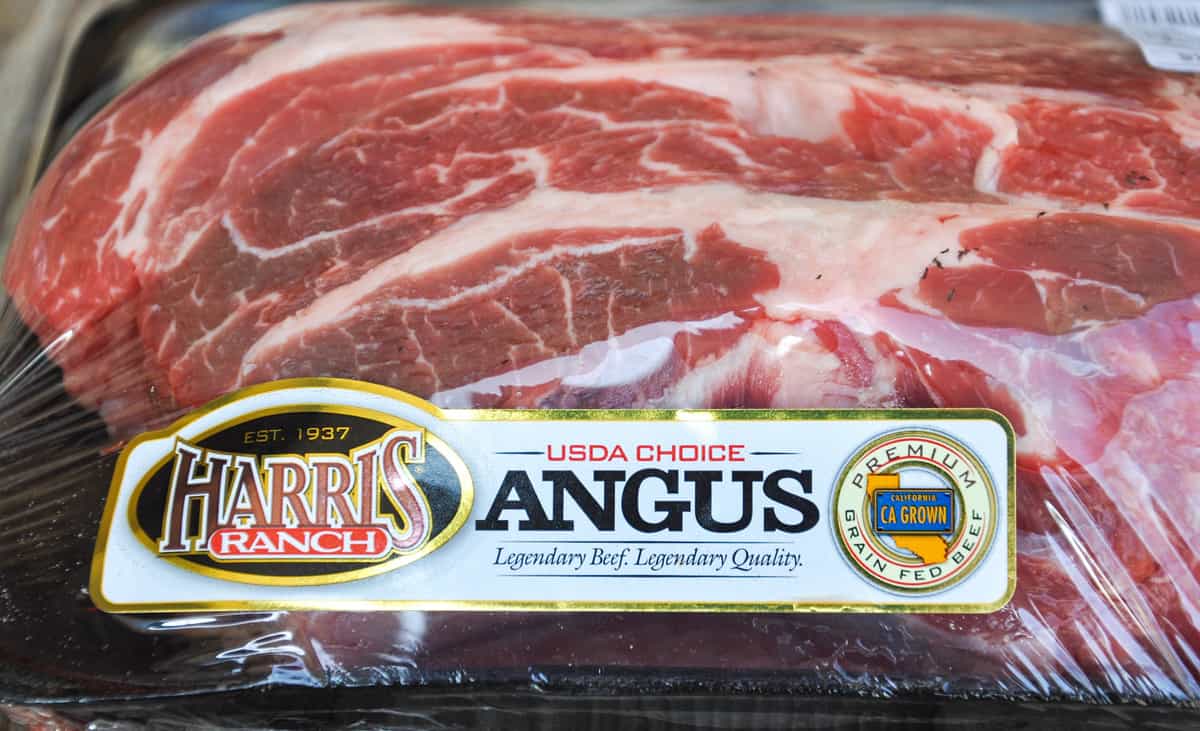 Of course, your main ingredient is a 3-4 lb. chuck roast. You'll want to buy it whole and not pre-cut because we are using extra large chunks in this recipe.
You could use a fancier version of the fungi, but I kept it simple this time using good ol' button mushrooms.
Additionally, we'll use fresh thyme and rosemary which I just snipped from my garden.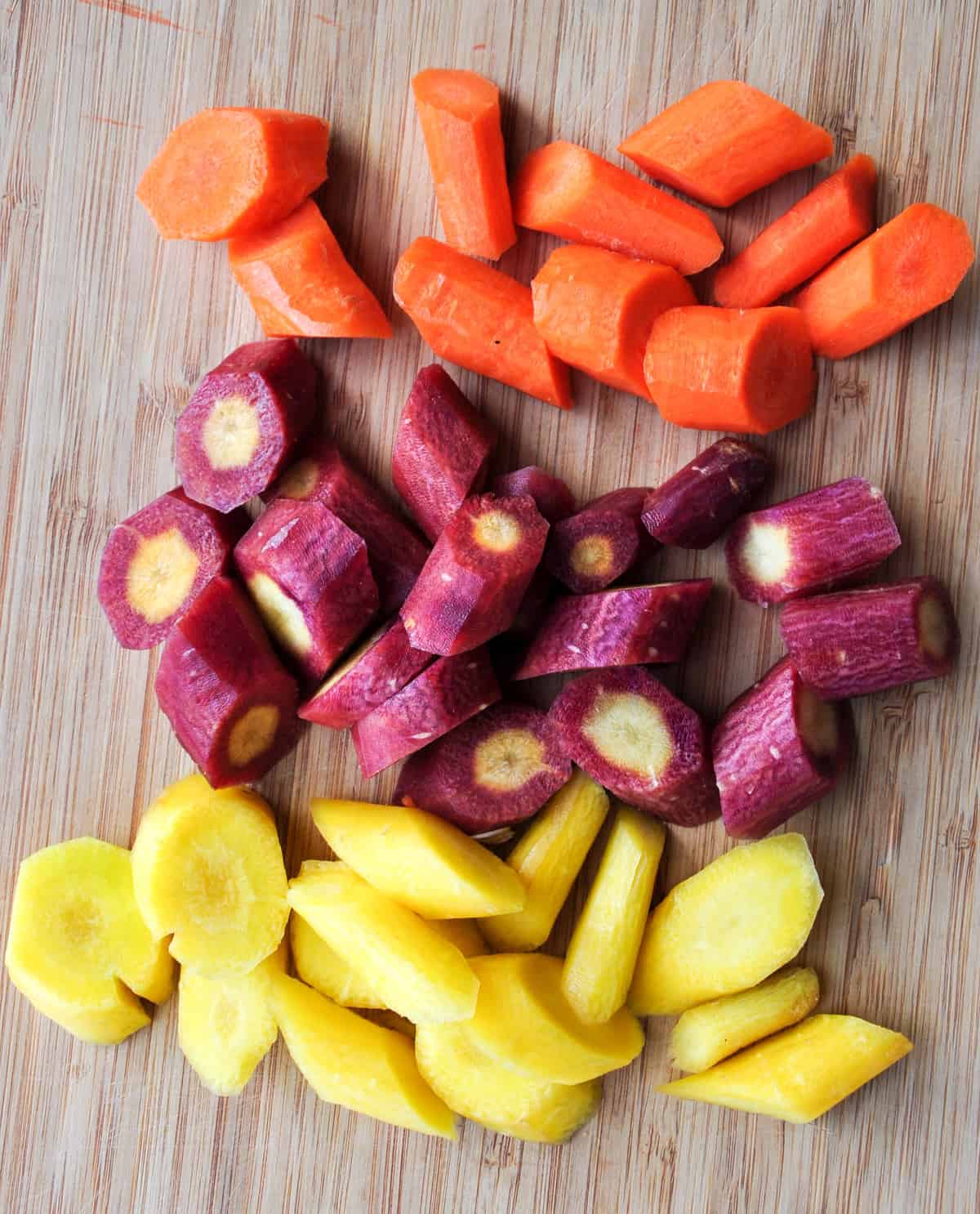 Tri-colored carrots; these are so fun and such a party for the eyes!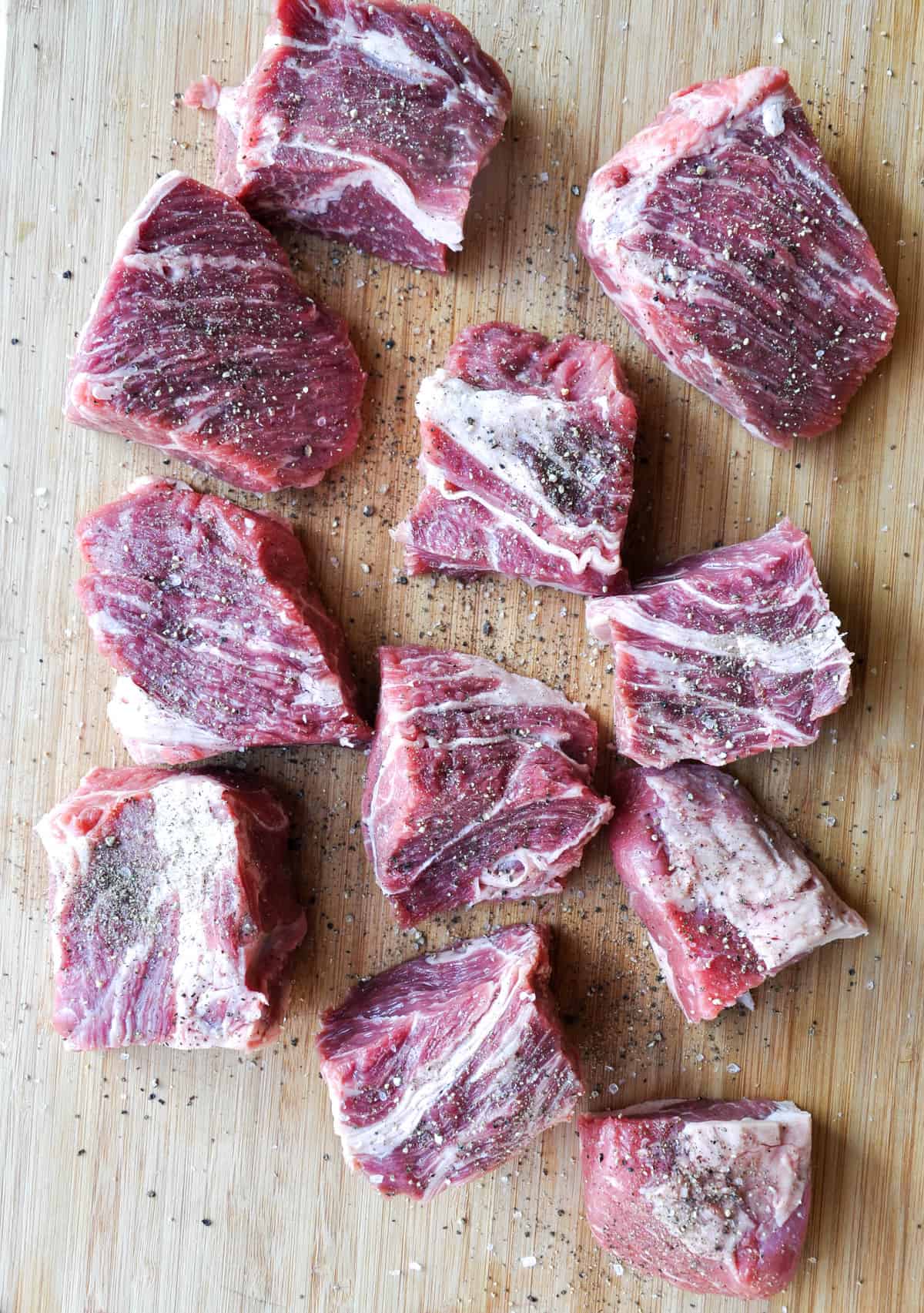 Cut your chuck roast into extra large chunks. My roast was more than three pounds and I only got 11 chunks, so be generous! Dust with plenty of salt and pepper on both sides.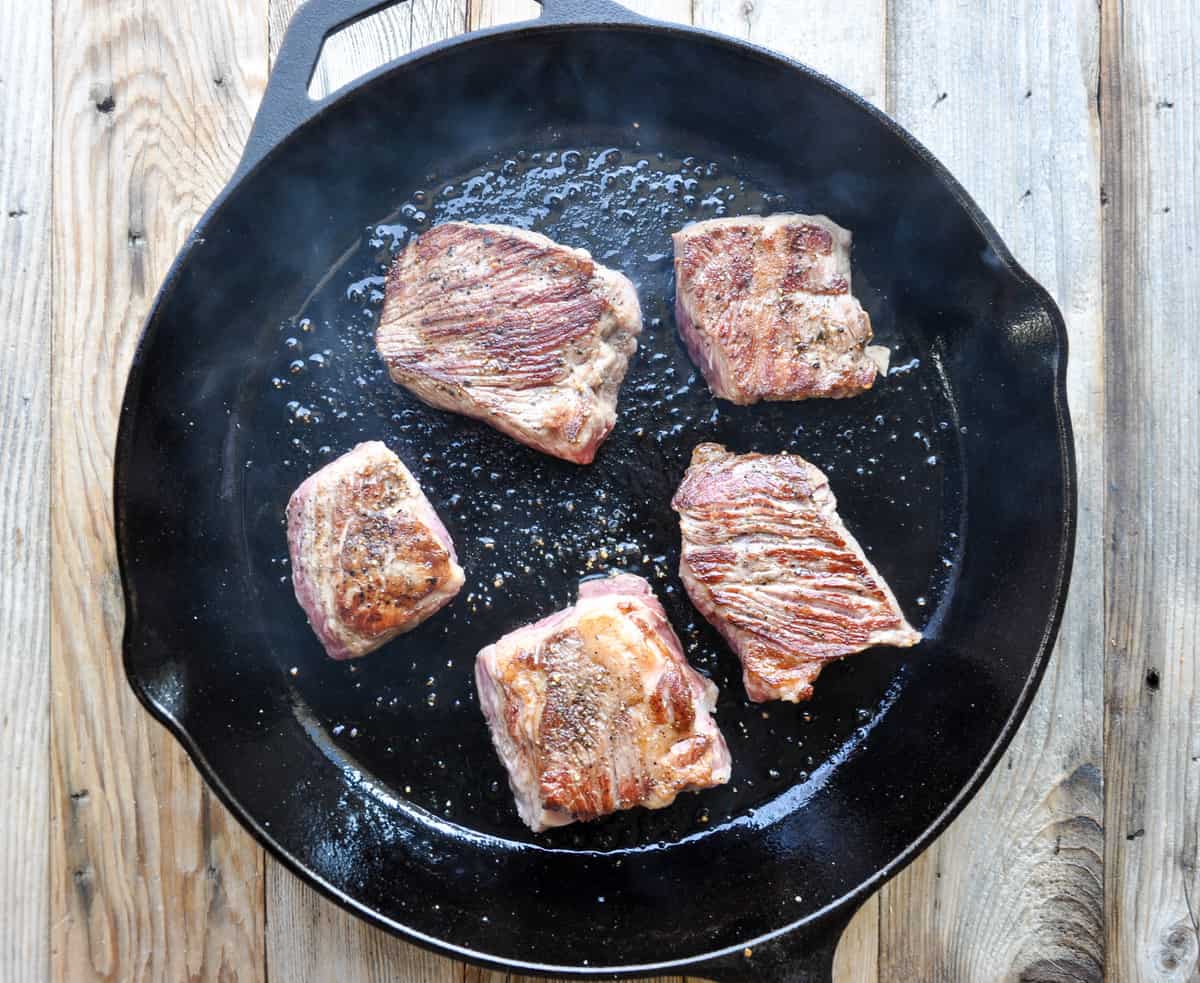 Brown in a super hot skillet in two separate batches.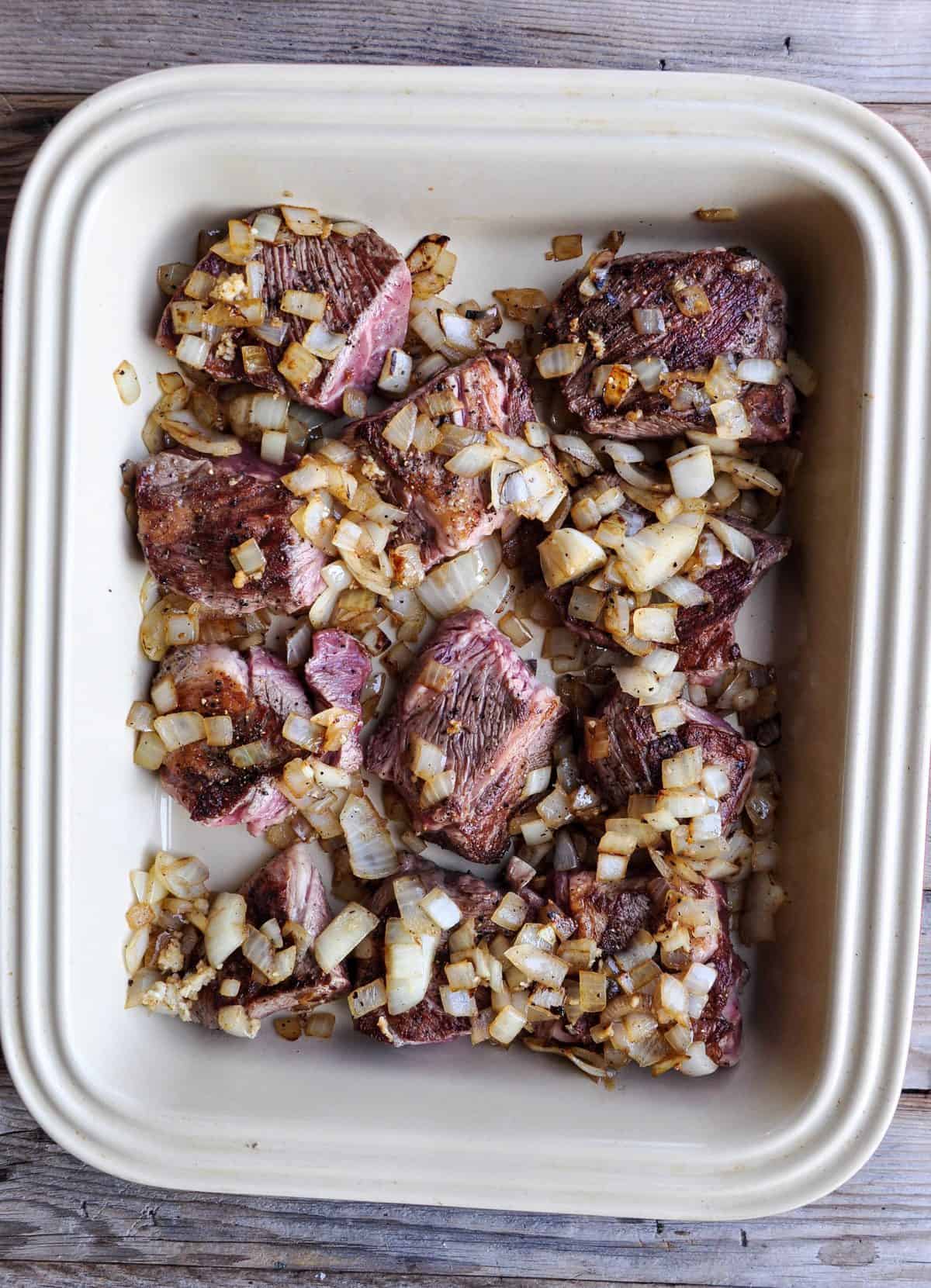 Add the browned chunks along with sautéed diced yellow onion and garlic to a deep roasting dish.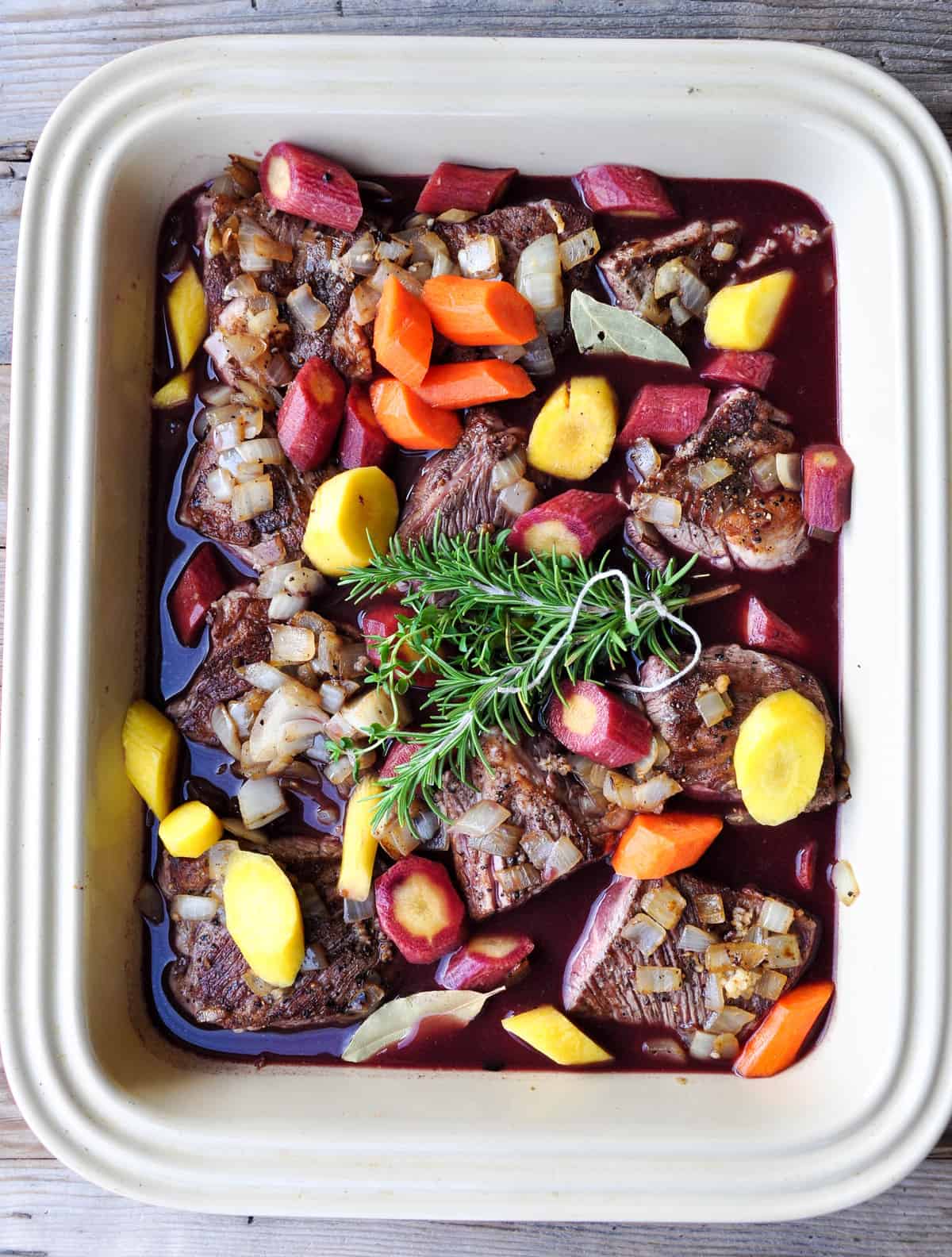 Add the carrots and top with the reduced wine broth and a few herbs. Cover and pop in the oven for 4 hours.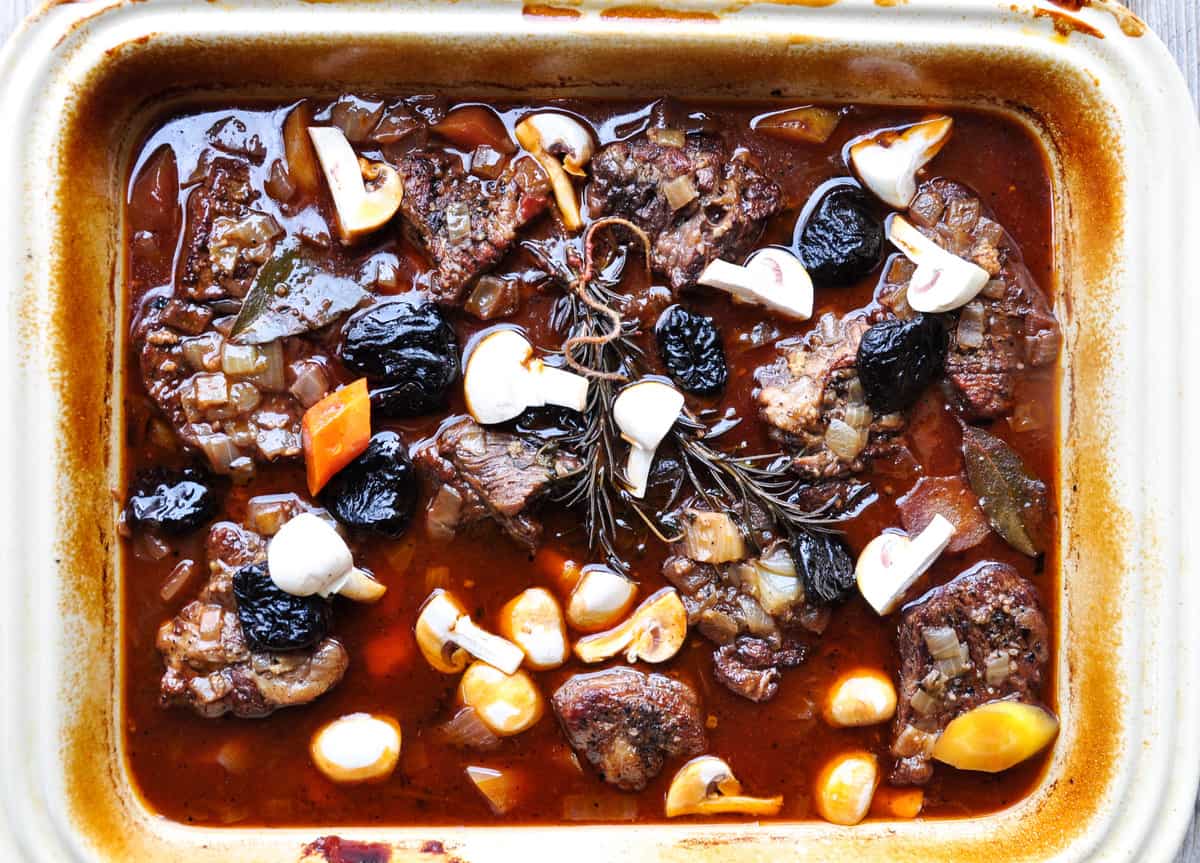 About an hour before being done, add the prunes and mushrooms.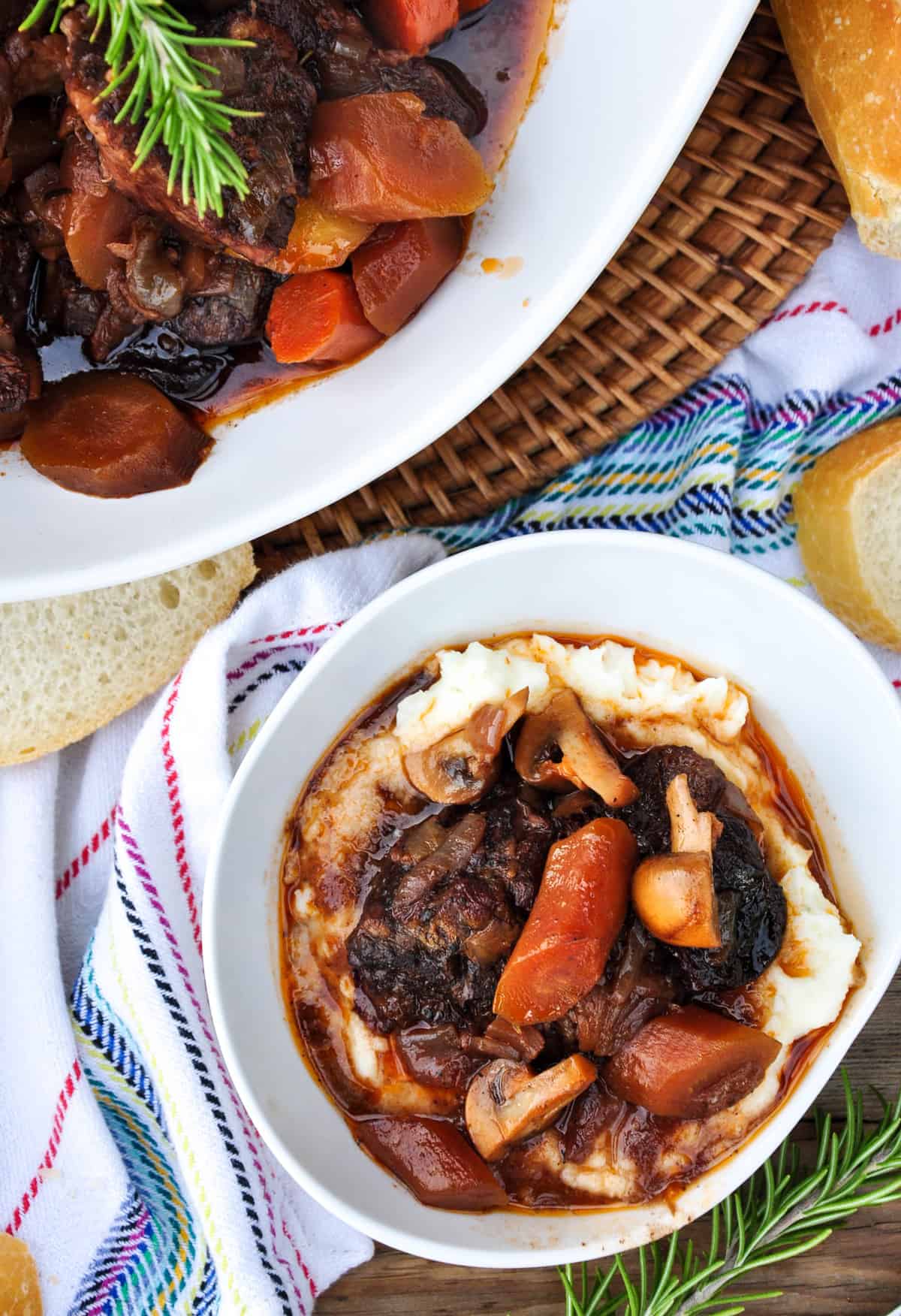 I served mine over a heaping helping of garlic mashed potatoes along with a crusty French baguette for sopping up all the flavorful juices. I loved the flavor that the fresh herb addition added to this stew. It was subtle, but so aromatic.
Here is the recipe for ya…
Winter Stew with Tri-Colored Carrots
2017-01-17 17:49:44
Serves 6
A yummy stew full of flavors and tender chunks of beef
Ingredients
3-4lb. chuck roast
2 T. olive oil
1 whole yellow onion, diced
3 large cloves garlic, minced
6 carrots, peeled and chopped into large pieces
2 cups dry red wine (I used cabernet sauvignon)
2 cups beef broth
2 T. tomato paste
4 fresh sprigs thyme
3 fresh sprigs rosemary
2 bay leaves
salt and pepper to taste
1 cup pitted prunes
1 cup mushrooms, quartered
Instructions
Preheat oven to 300 degrees
Cut the roast into extra large chunks. Dust with a generous amount of salt and pepper. In a super hot cast iron skillet, sear the chunks of beef, in 2 separate batches, making sure not to crowd. Place the seared chunks into a deep roasting dish.
To the already seasoned skillet, add the onion and stir until fragrant and getting translucent. Add the garlic for just a few more stirs and until fragrant. Pour the onion mixture over the seared beef chunks.
Add the wine to the skillet and simmer until reduced by half. Add the broth and tomato paste. Pour over the beef chunks (shouldn't cover it completely). Add the carrots. Take the fresh herbs and tie with kitchen twine and add to top of stew. Add bay leaves.
Cover tightly with 2-3 sheets of foil. Bake 3 hours. After 3 hours, lift foil and add the mushrooms and dried plums. Bake for an additional hour until meat is fork tender.
Notes
Perfect served atop a heaping helping of garlic mashed potatoes.
Adapted from Inspiration
California Grown https://californiagrown.org/
SaveSave