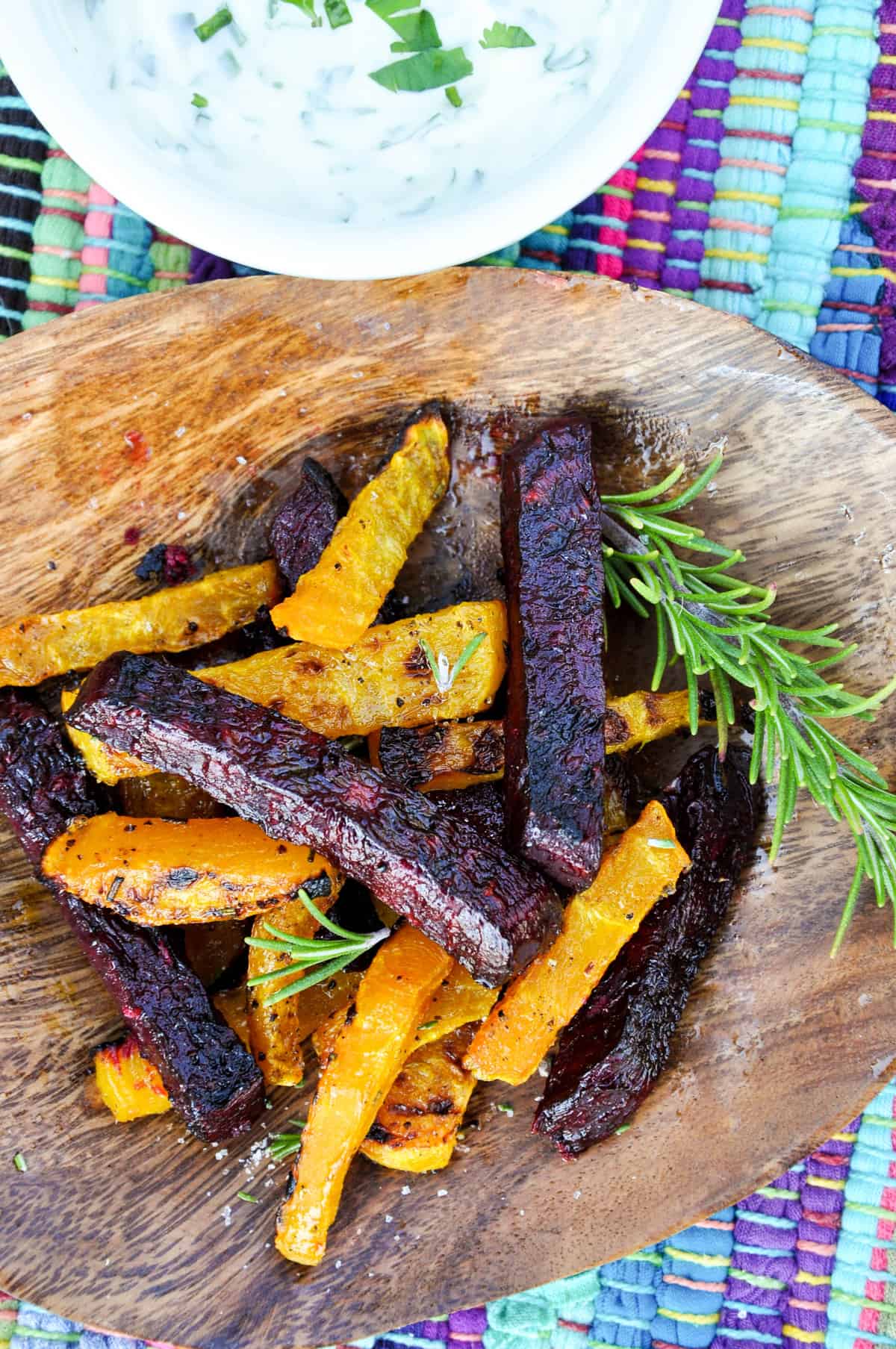 CA GROWN Blog
Discover. Learn. Connect.
An Easy Recipe for Roasted Beets with Rosemary Salt
January 25, 2017
Eat the Season!
Sign Up For Weekly Recipes
« Back to Recipes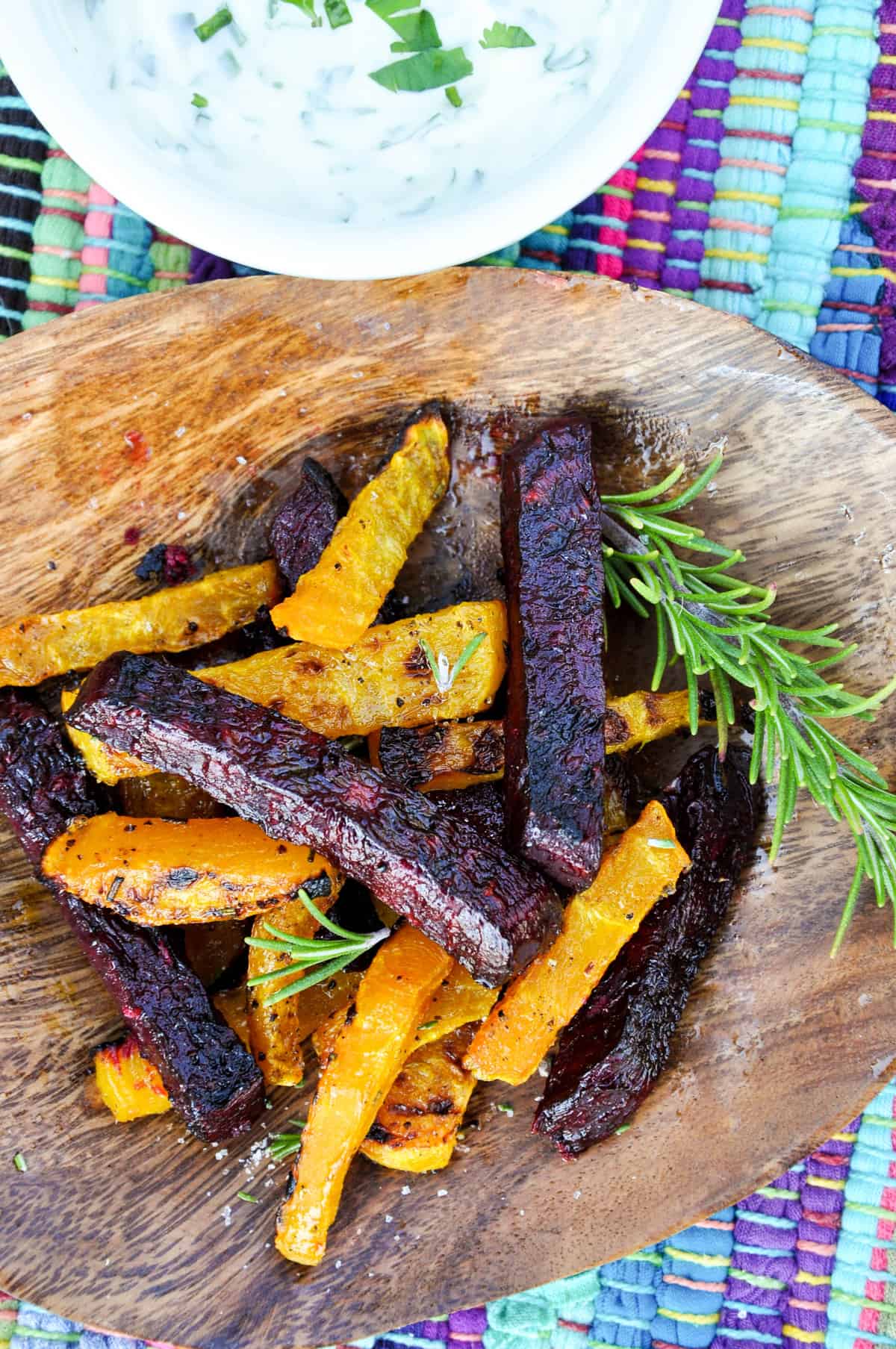 An Easy Recipe for Roasted Beets with Rosemary Salt
This recipe for Roasted Beets with Rosemary Salt is the perfect addition to any meal all year long. Beets are always in season in California which means they are readily avaliable whenever the craving strikes!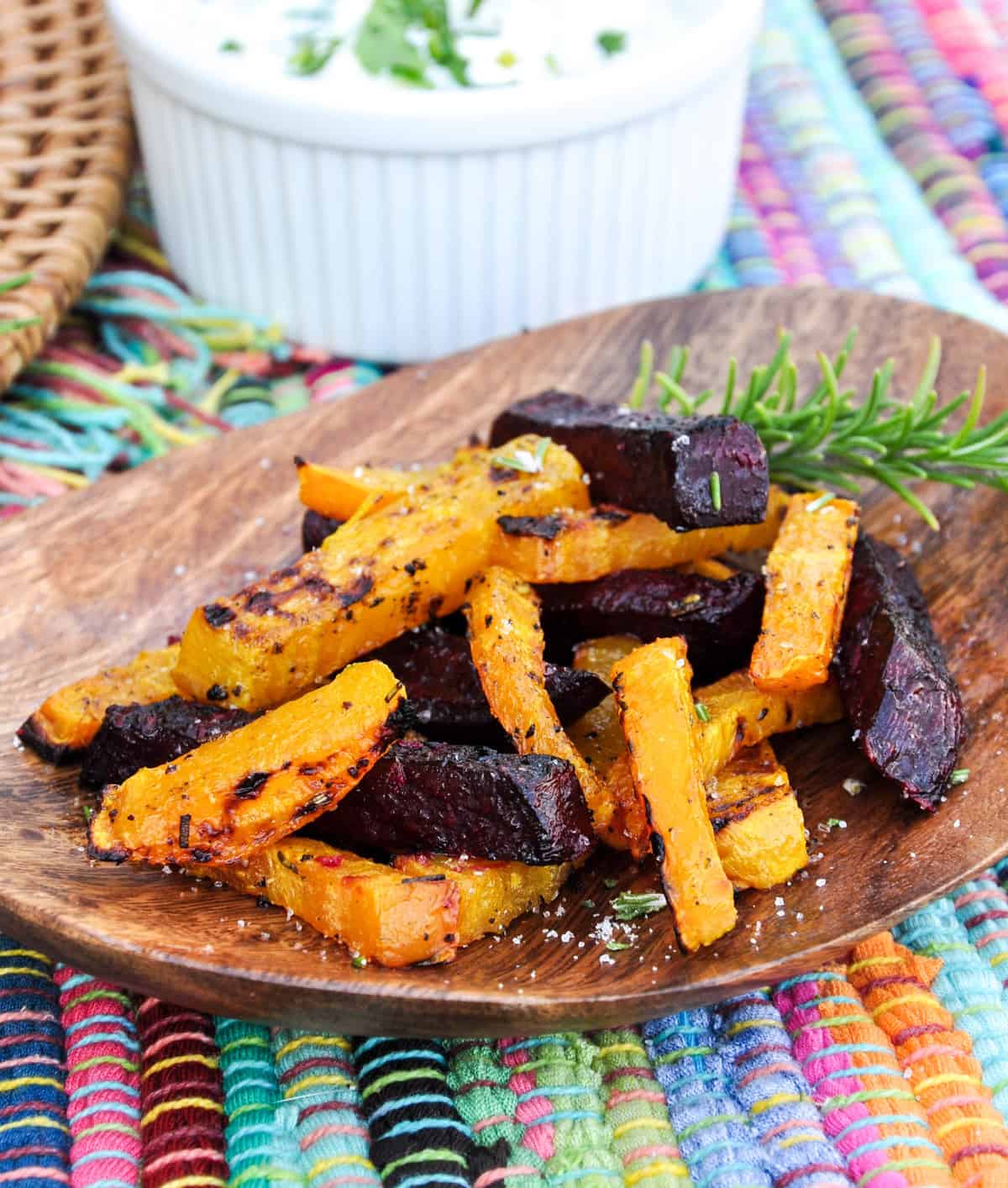 What do roasted beets taste like?
The roasting process unlocks the natural sugars in beets, complimenting their sweetness while removing any of their residual dirt-like taste.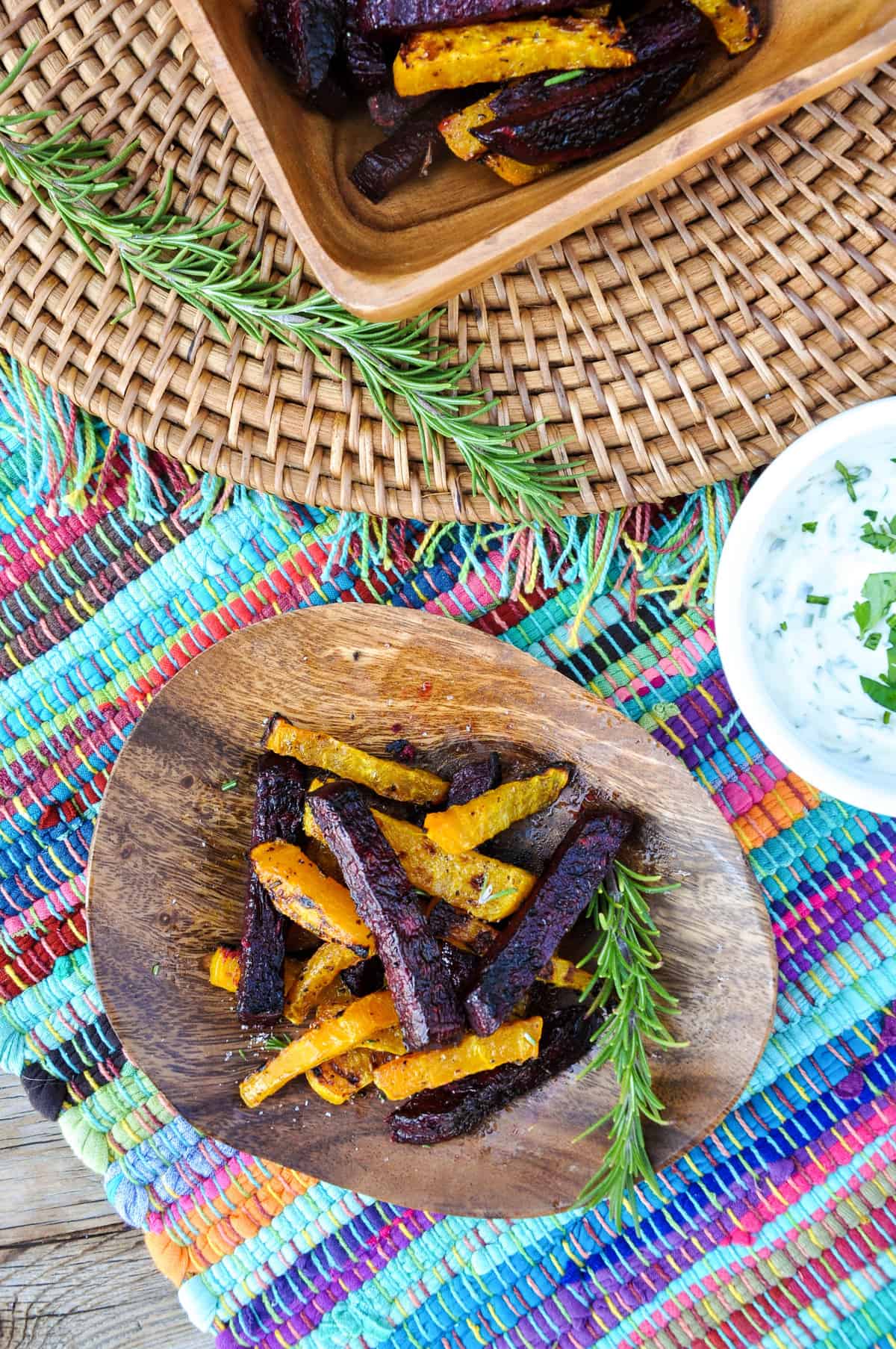 How to make Roasted Beets with Rosemary Salt and Aioli
To make these root vegetables fries we sliced the red and golden beets into french fry style sticks to cut down on overall roasting time. Then we dusted them with a quick homemade rosemary salt and baked them at high heat.
The end result? A practical and tasty side dish that satisfys everyone at the table!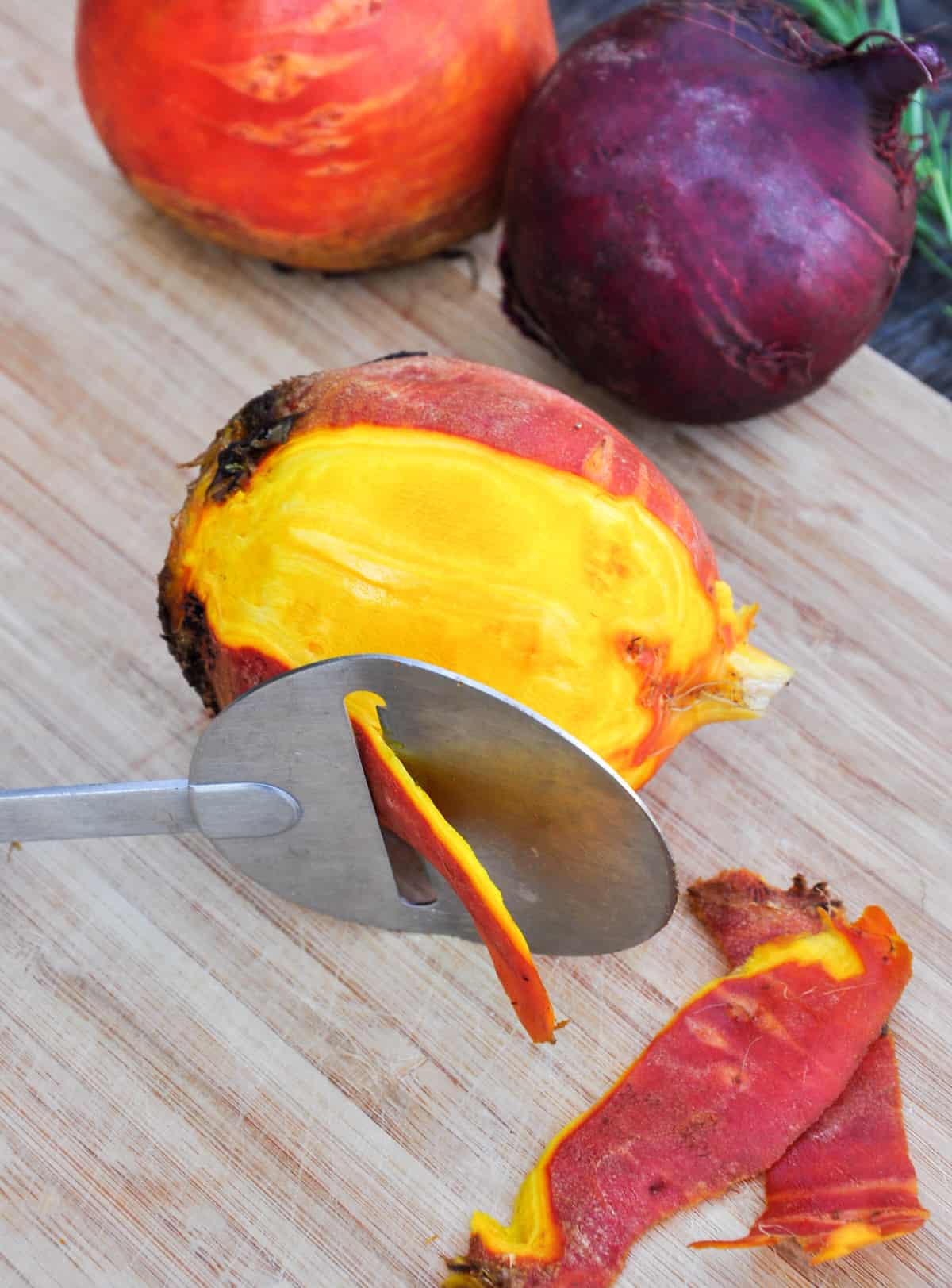 Peel the beets of their rough skin.
Use a vegetable peelr or pairing knife to peel the beets.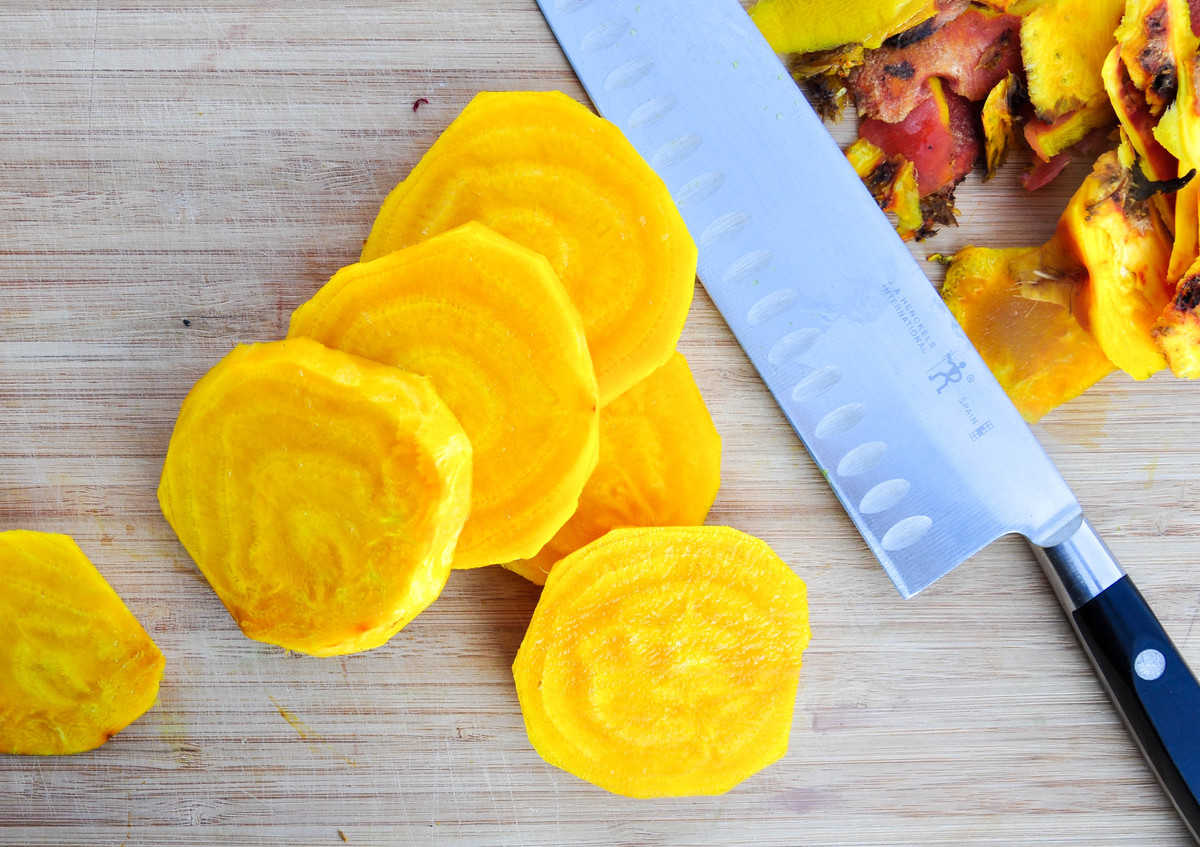 Cut into thick slices.
The beets will shrink down in size as they roast, so slice the rounds on the thicker side.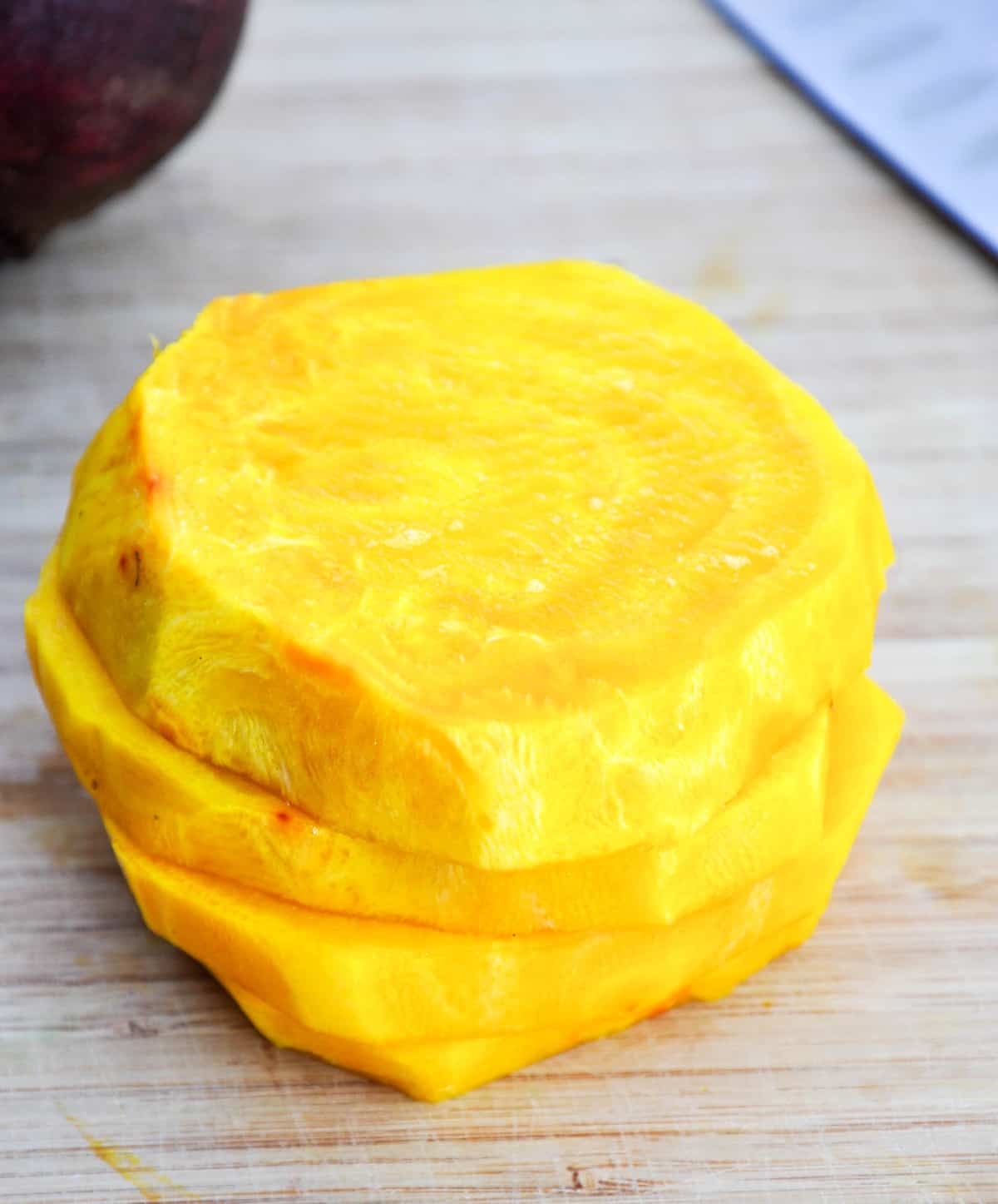 Stack the slices on top of each other.
Slicing any vegetable into a fry shape can be a daunting task, but this techinque makes the task super easy.
Once the beets are sliced into rounds, stack teh rounds one on top of another,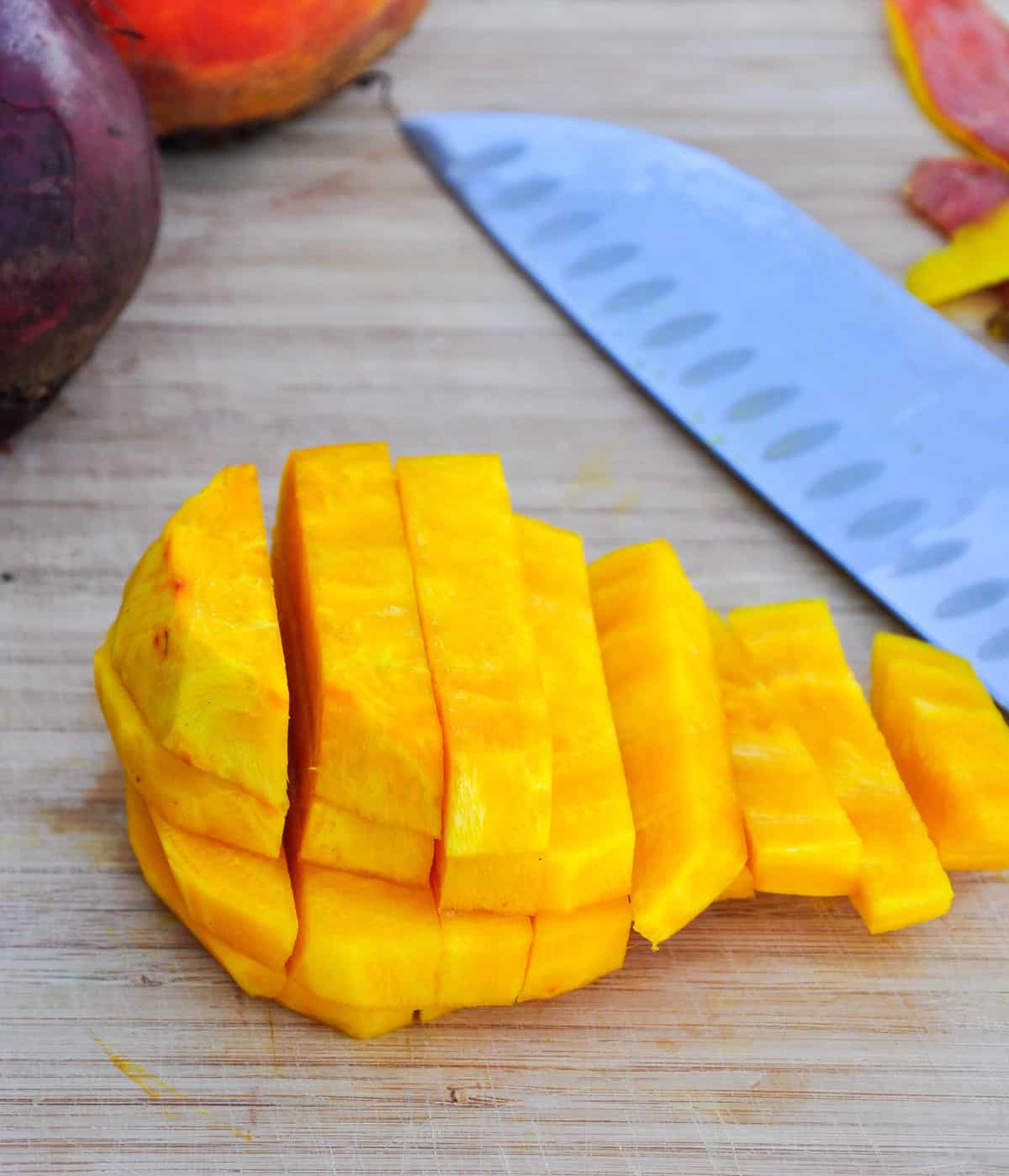 Cut crosswise to form sticks or fries.
Slice through the stack of beet rounds with a sharp knife creating fries.
Lightly coat the beet sticks with California olive oil.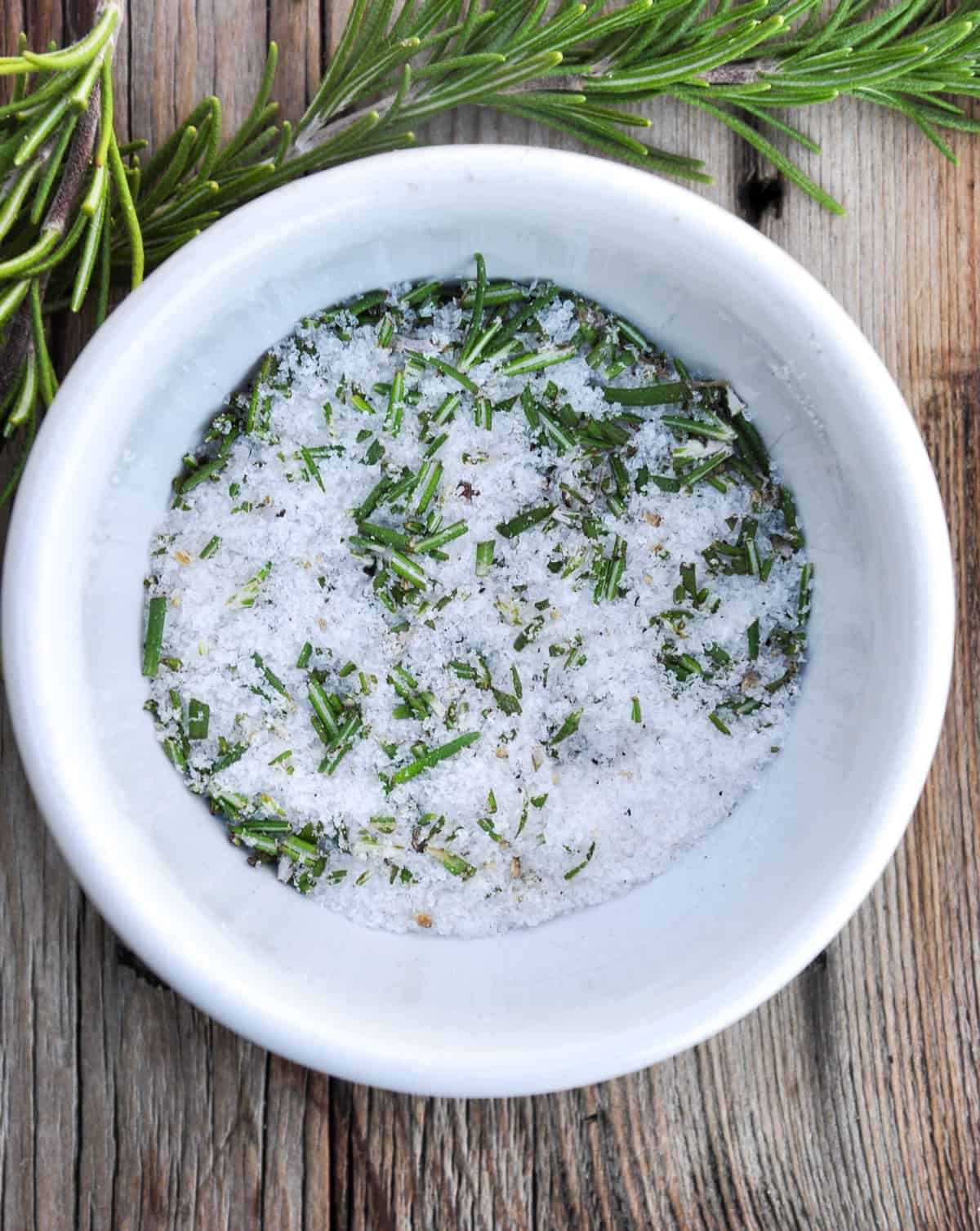 Make Rosemary Salt
Mix 2 tablespoons of salt with 2 teaspoons minced rosemary.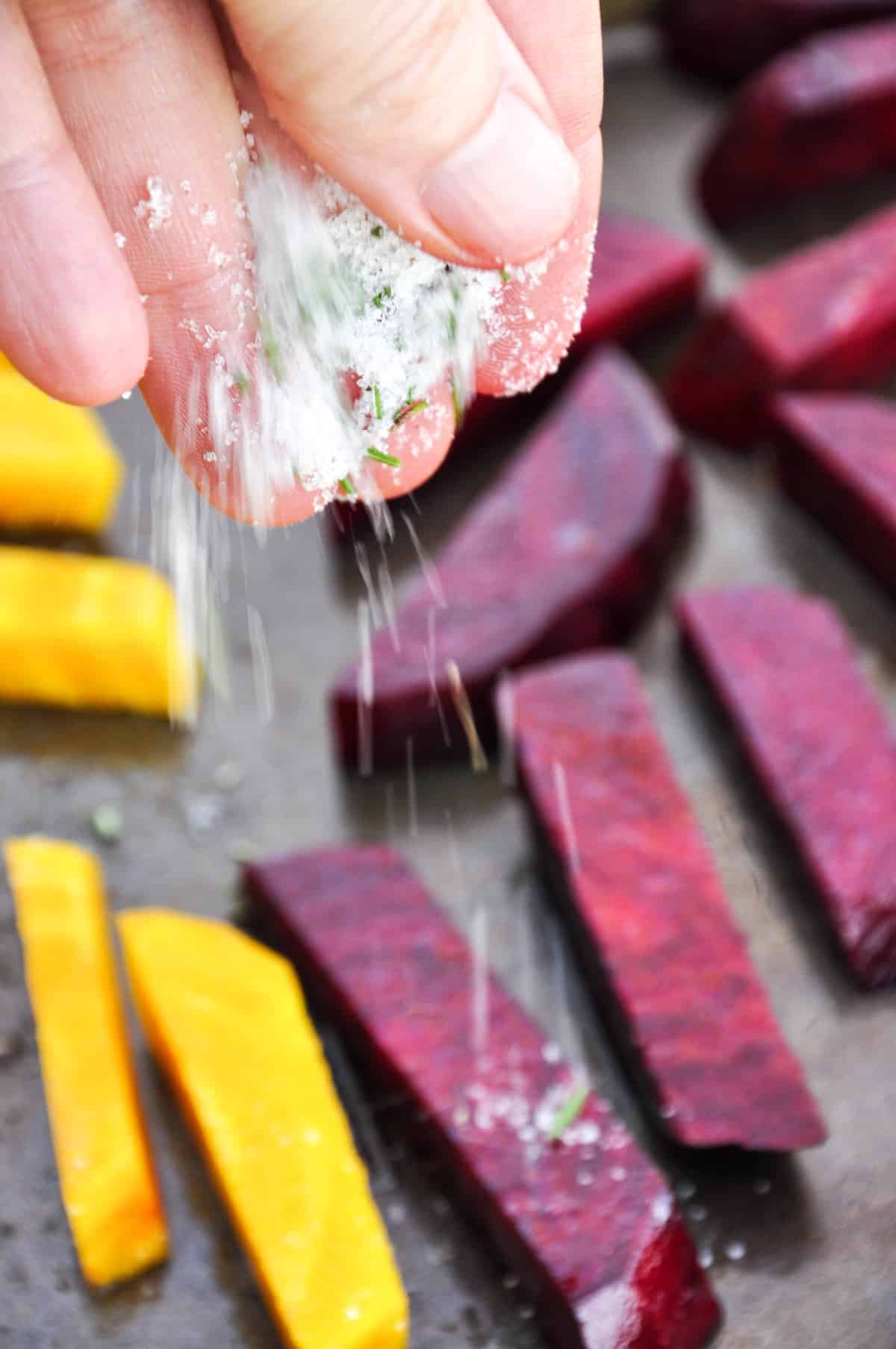 Season the beets for roasting.
Liberally dust the beet fries with the salt and then arrange in an even layer oin a parchment-lined baking sheet.
Roast in a 450 degree oven for 20-25 minutes or untuil tender.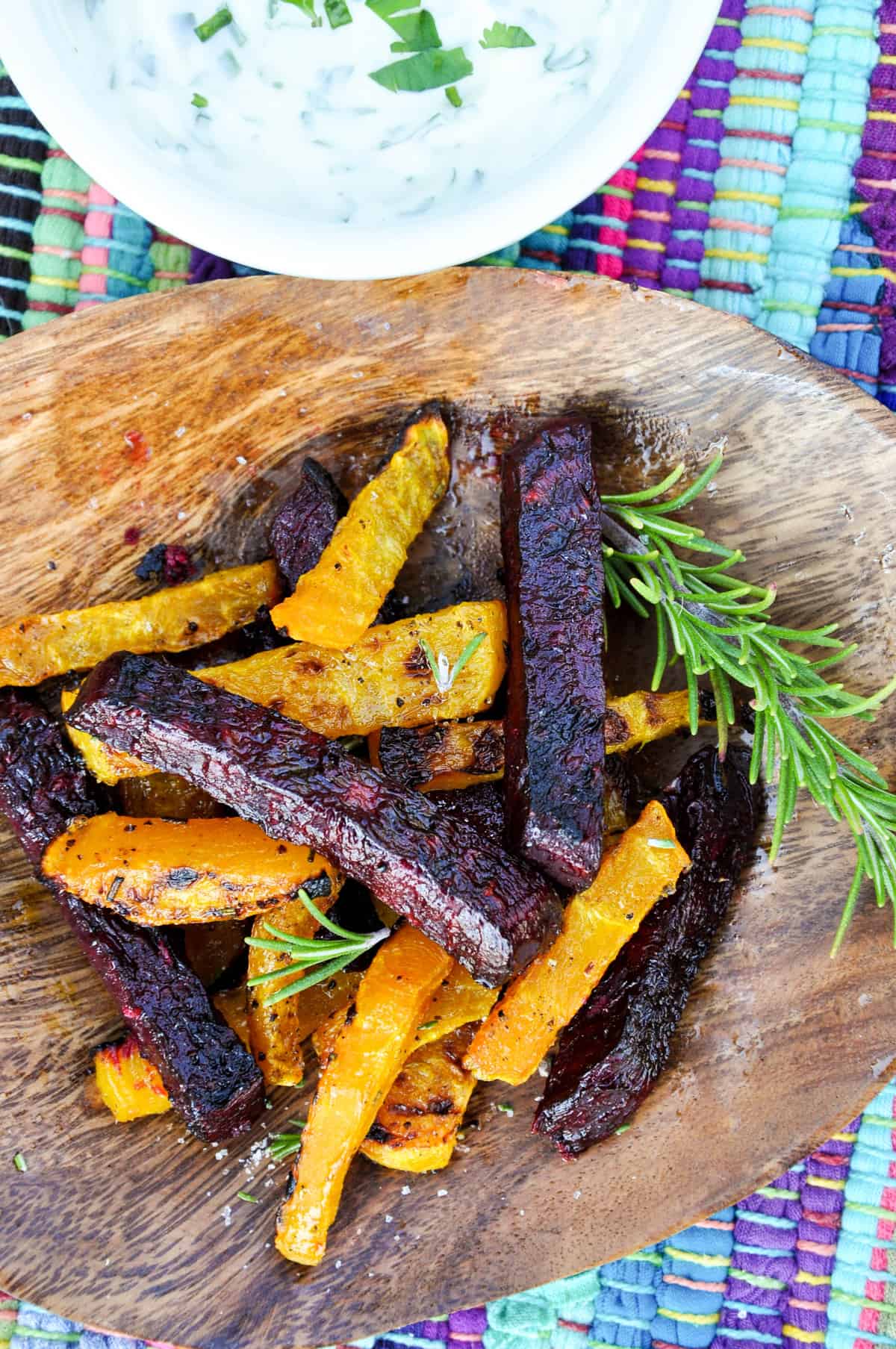 And voila! Mild, tender and piping hot healthy fries. Just what you need tonight!
More recipes with roasted beets that you should try.
As far as we're concerned you can never have too many recipes for this incredible root vegetable. Keep scrolling for recipes with beets from some of our California Grown Creators.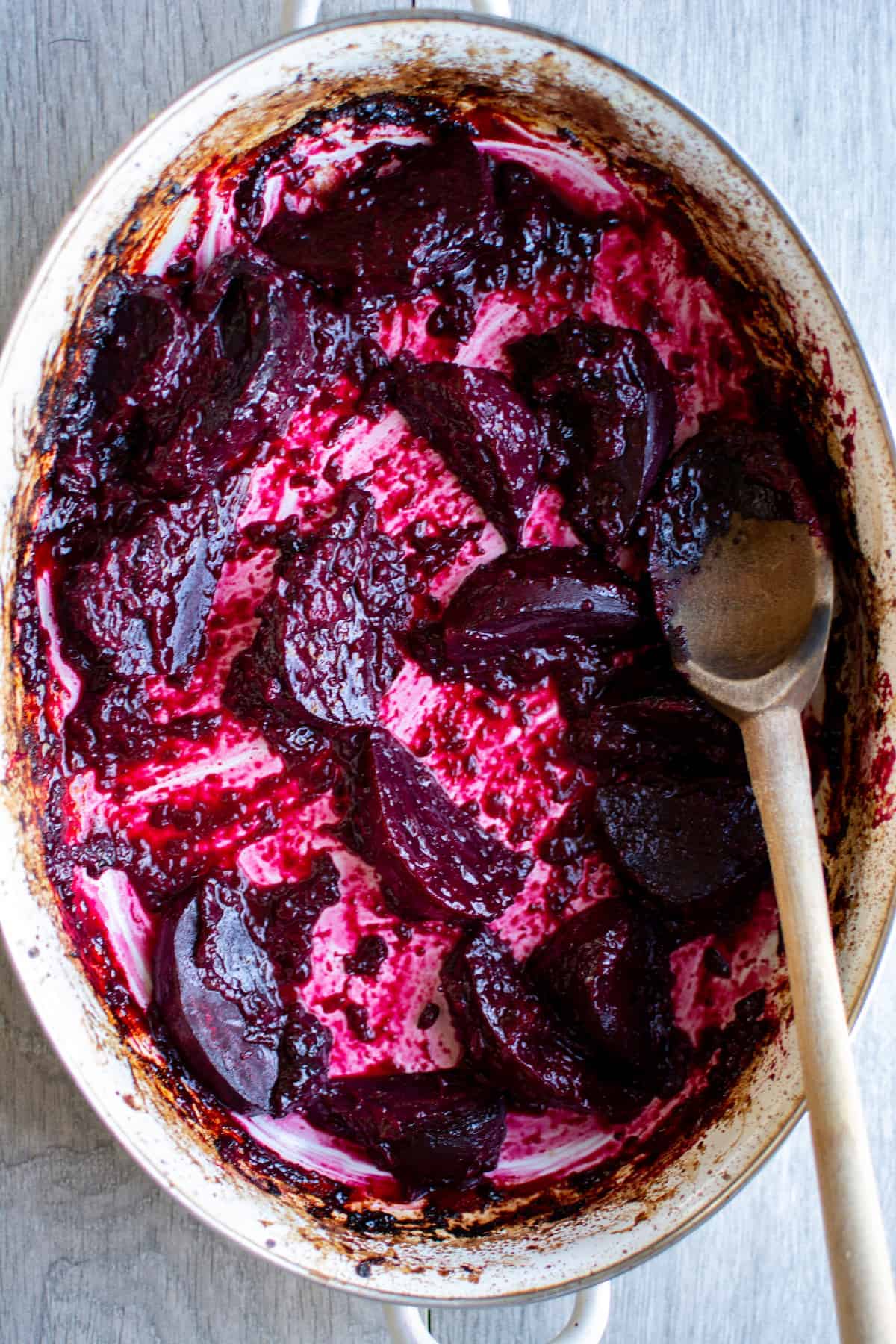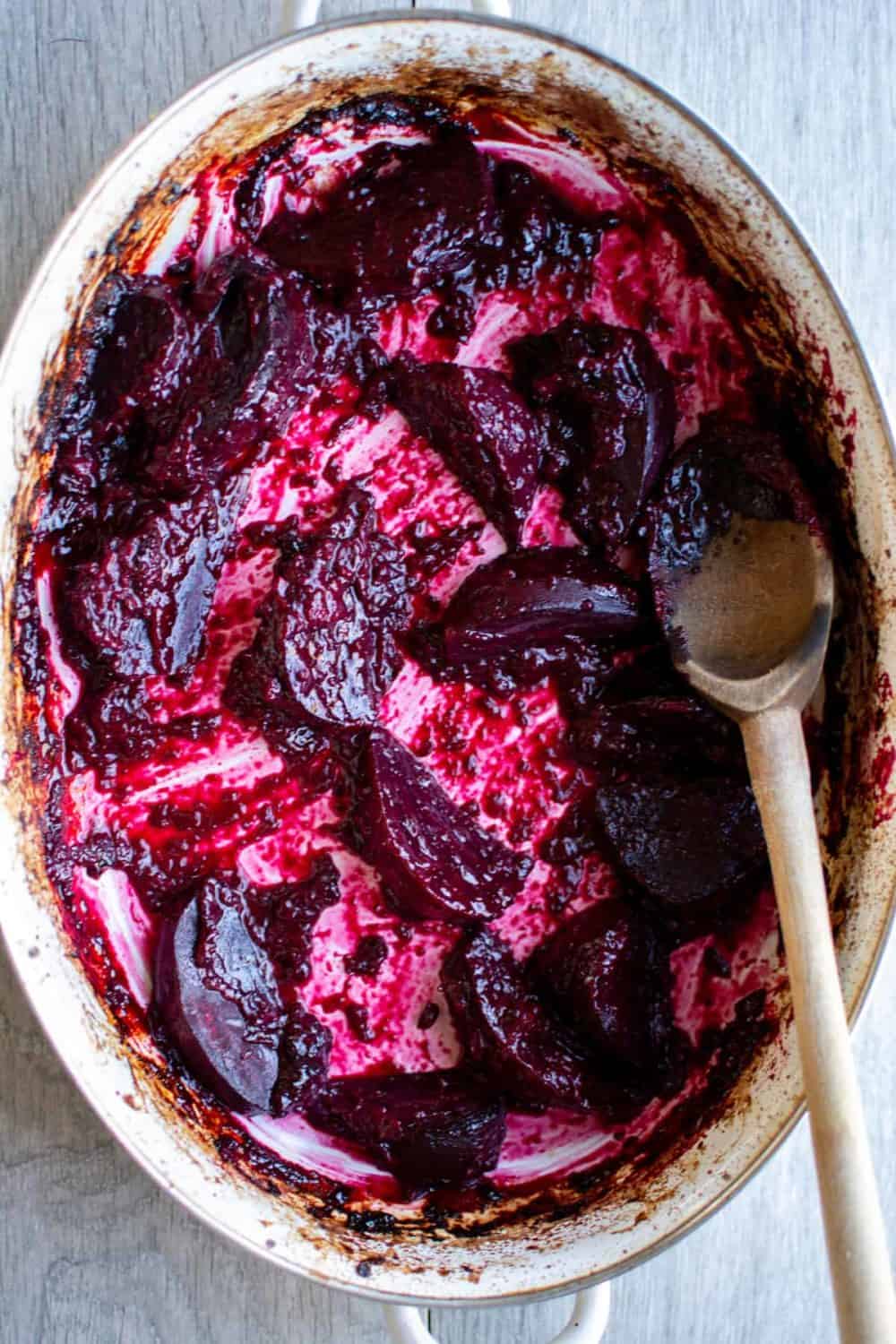 A simple and easy recipe to roast beets for salads or any recipe that calls for roasted beets from Kate's Best Recipes.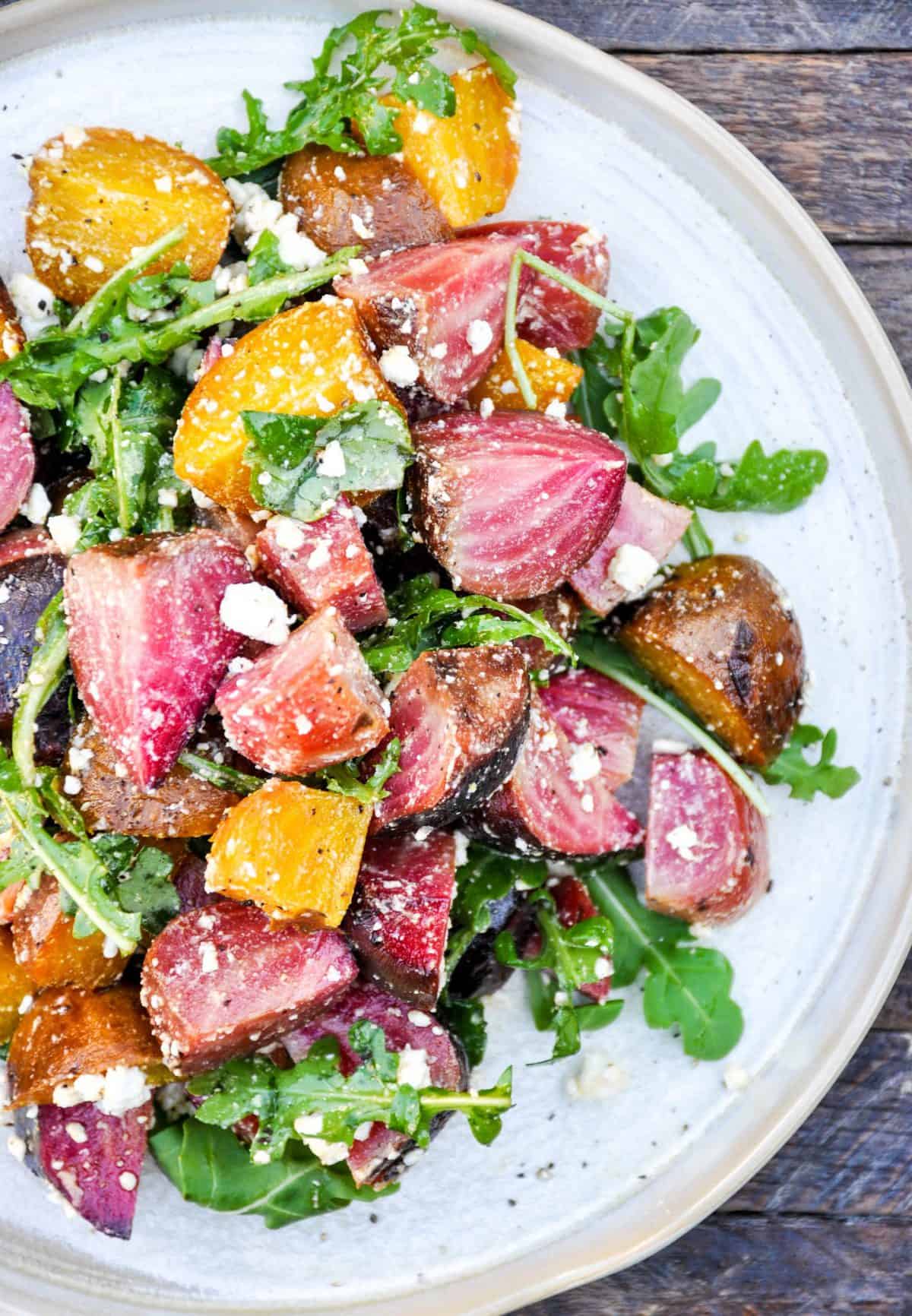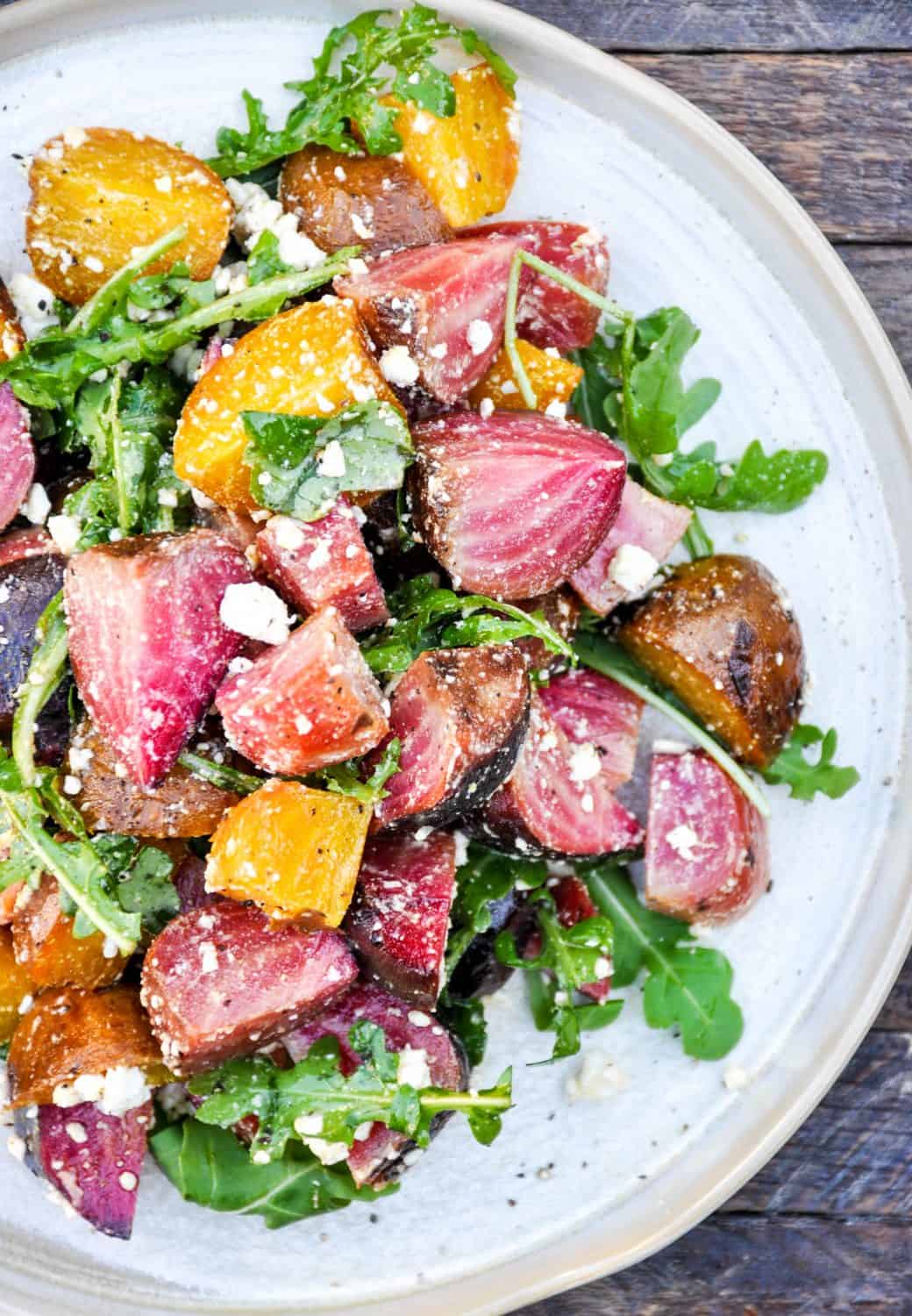 Roasted beets and arugula pair up with feta and olive oil to make this perfect winter salad.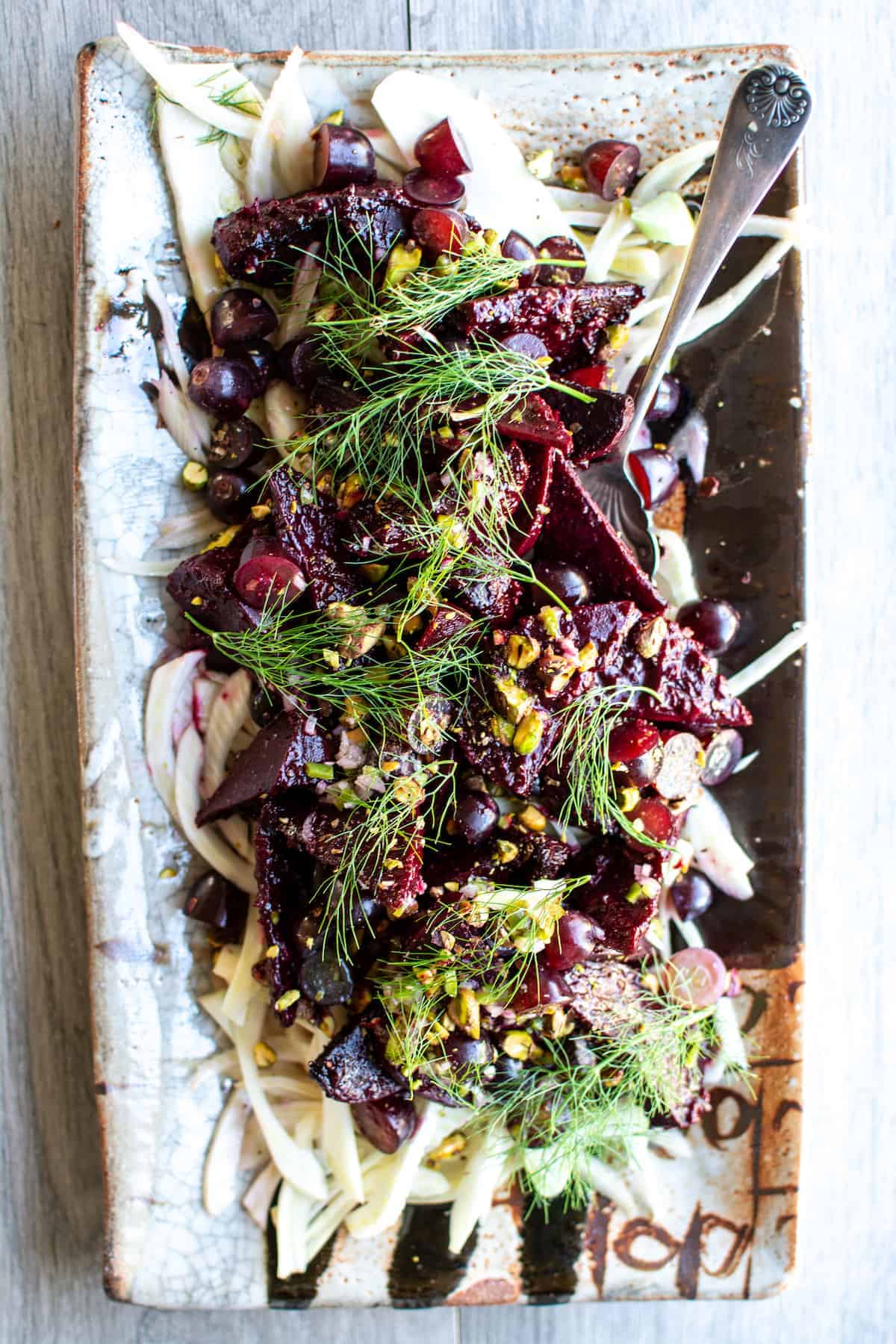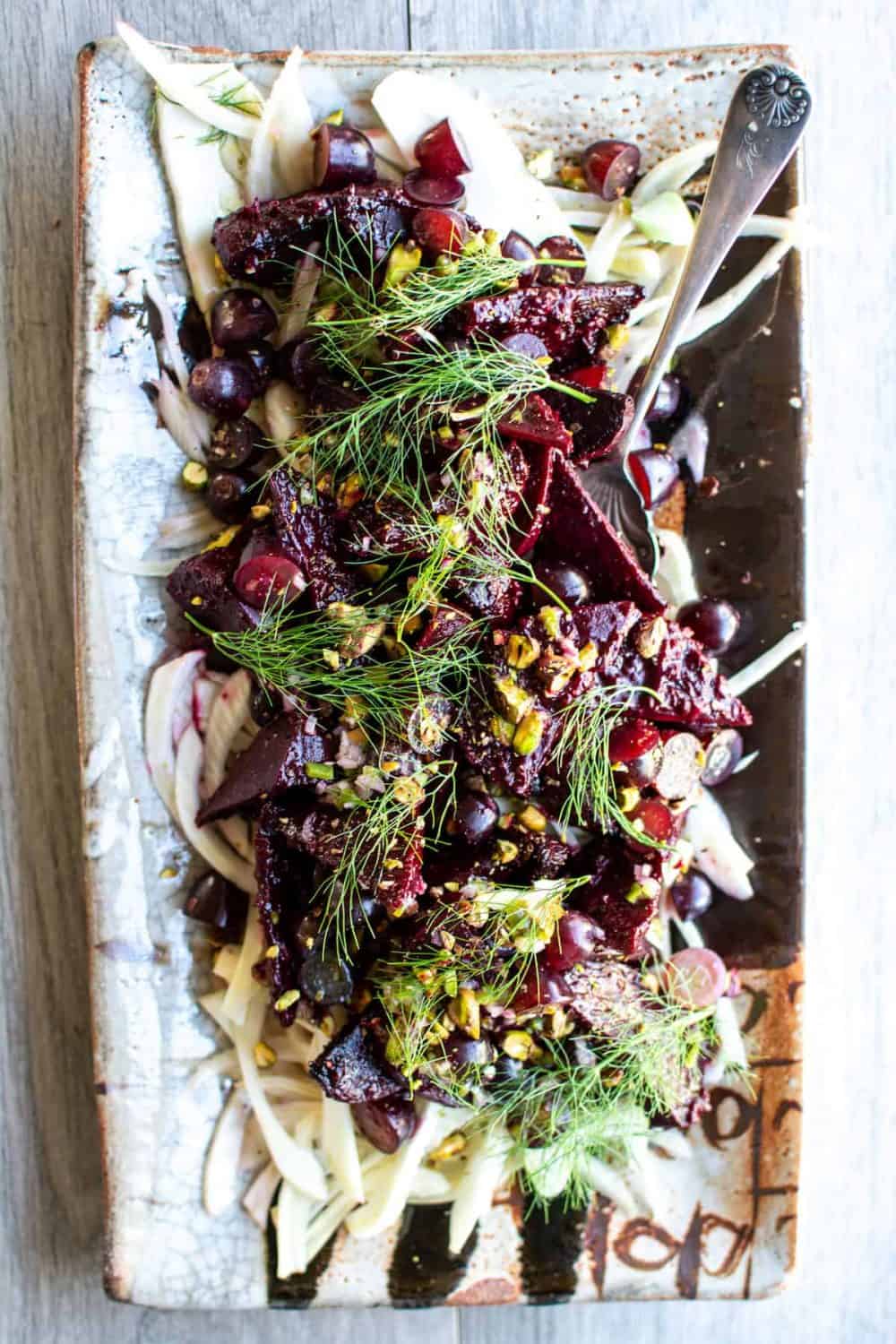 This salad from Hola Jalapeno has a wonderful contrast of color; the dark ruby beets bouncing off the verdant green chiles, and sprinkling of cilantro. The flavors are a play in asymmetry as well; earthy with tart, spicy and sweet.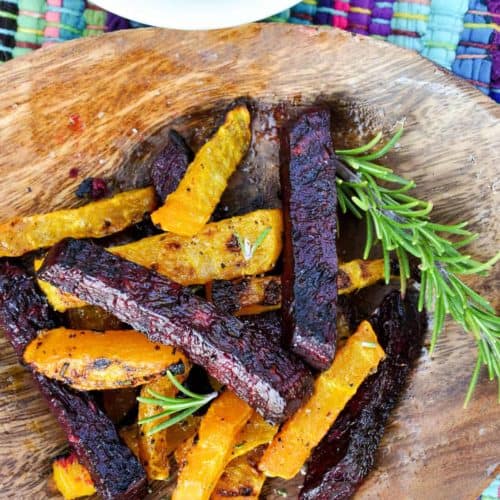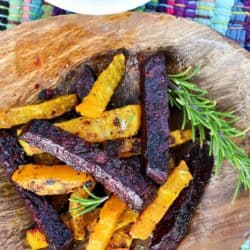 Roasted Beets with Rosemary Salt
This recipe for Roasted Beets with Rosemary Salt is the perfect addition to any meal all year long.
Ingredients
4 large red or golden beets
3 tablespoons olive oil
2 tablespoons sea salt
2 teaspoons chopped rosemary finely chopped
1 teaspoons cracked black pepper
For aioli
1/2 cup mayonnaise
juice of 1/2 lime
2 cloves garlic minced
2 tablespoon finely chopped cilantro
Instructions
To make the aioli
Make the aioli by combining the mayo, lime juice, garlic and chopped cilantro. Put into the fridge to chill.
To make the roasted beets.
Peel each beet and cut into thick slices. Stack the slices and cut into thick sticks.

Place on a baking sheet and drizzle with olive oil. Toss to coat.

Combine the salt, pepper and rosemary in a small bowl. Dust the beet sticks with the salt-rosemary mixture (you might have salt left over-don't oversalt!)

Place in the hot oven on the middle rack for 20 minutes or until done to your liking. Serve with aioli.
Nutrition
Calories: 324kcalCarbohydrates: 9gProtein: 2gFat: 32gSaturated Fat: 5gPolyunsaturated Fat: 14gMonounsaturated Fat: 12gTrans Fat: 0.1gCholesterol: 12mgSodium: 3731mgPotassium: 295mgFiber: 3gSugar: 6gVitamin A: 66IUVitamin C: 5mgCalcium: 26mgIron: 1mg