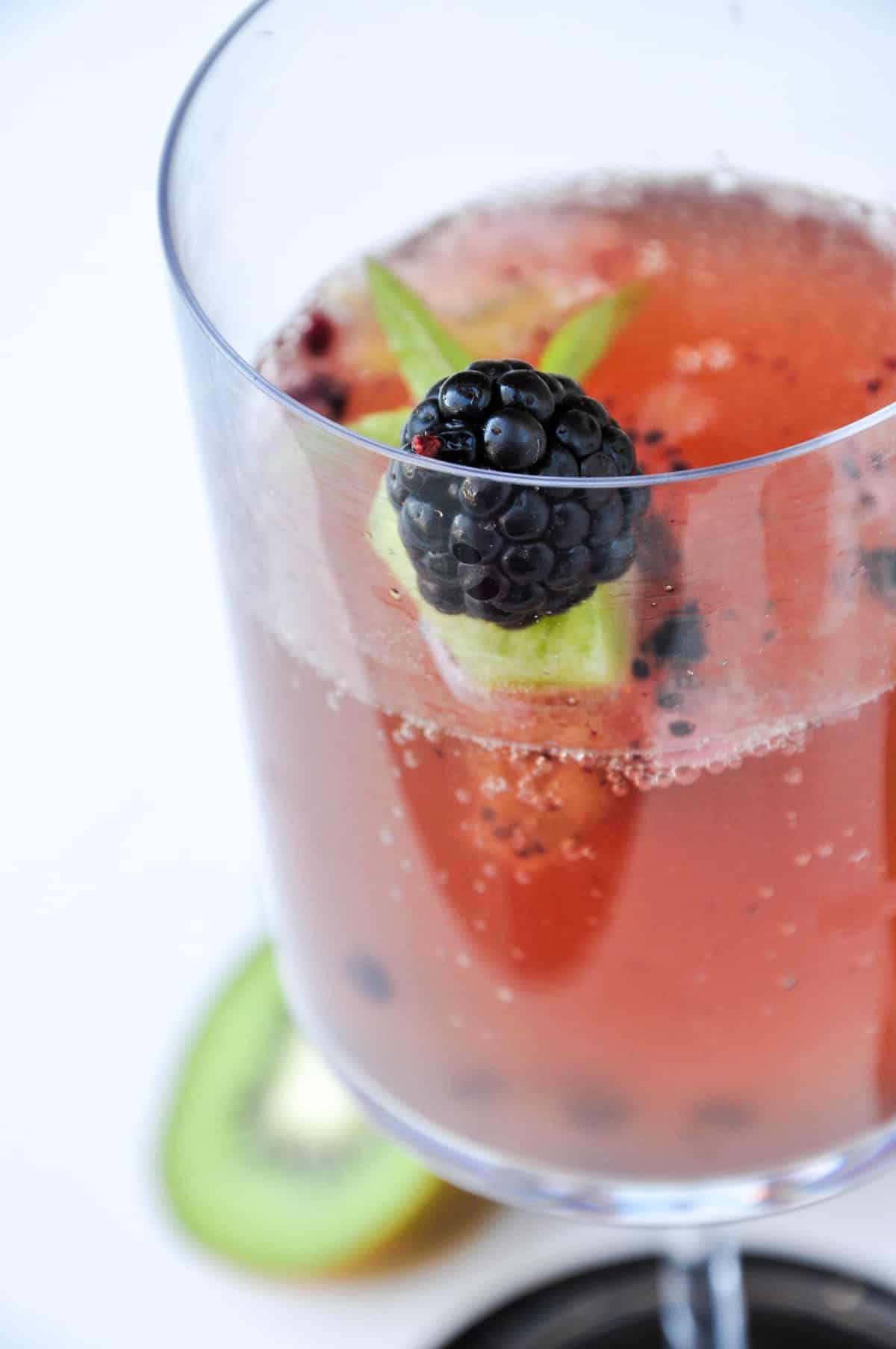 CA GROWN Blog
Discover. Learn. Connect.
Blackberry Kiwi Mimosa
February 1, 2017
Eat the Season!
Sign Up For Weekly Recipes
« Back to Recipes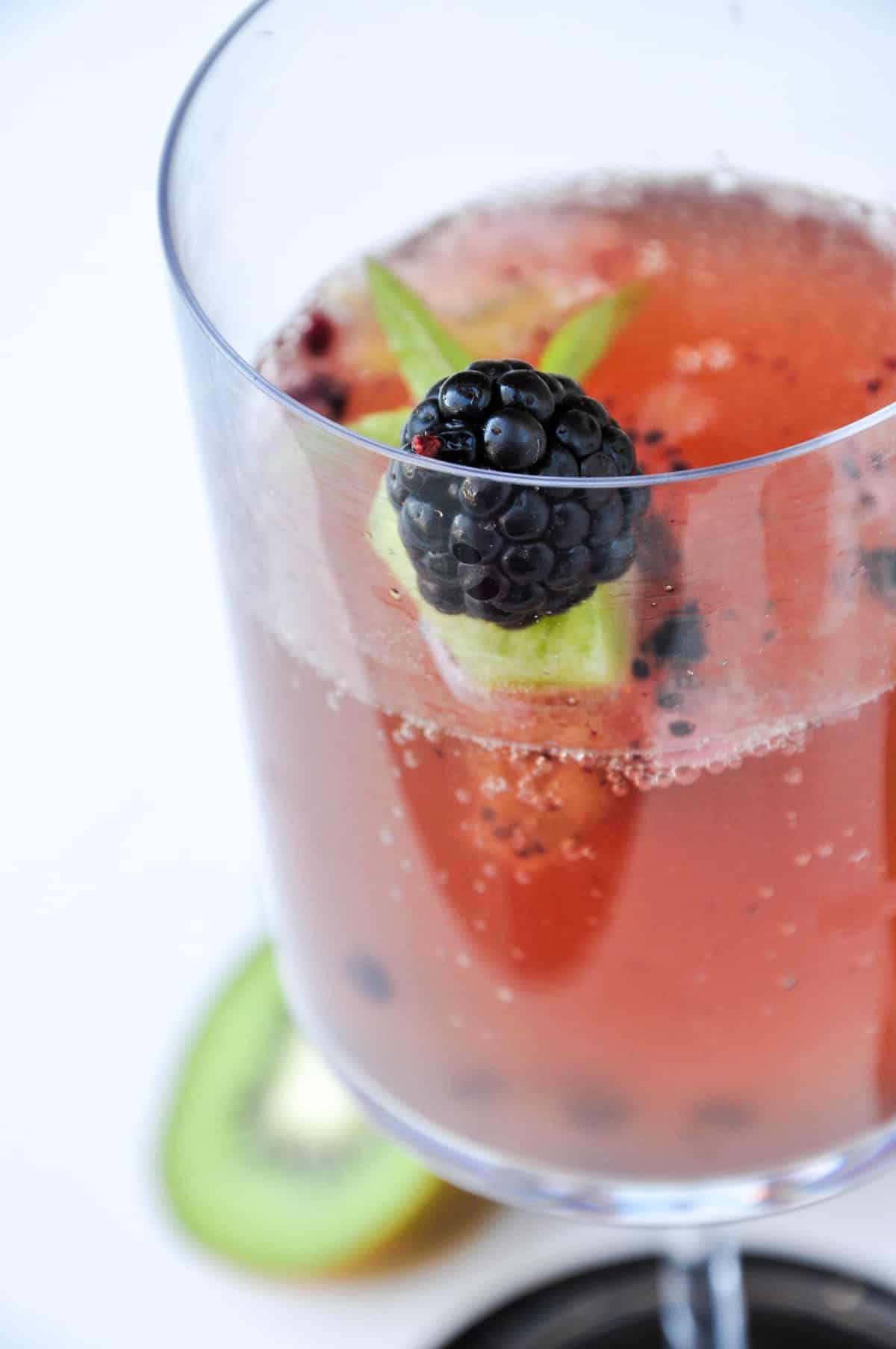 Blackberry Kiwi Mimosa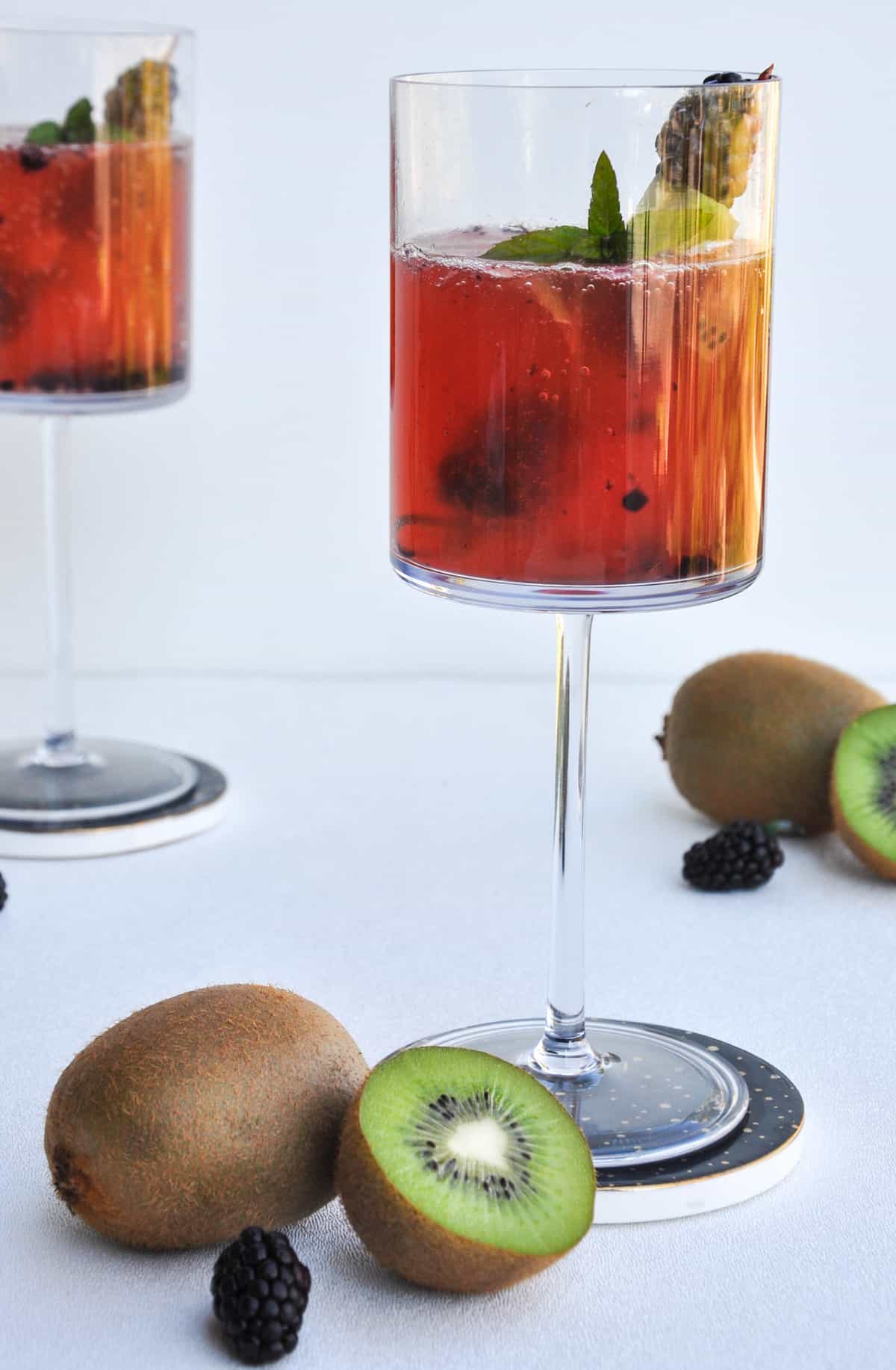 I've got a Fabulous Valentine's Morning Idea!
The best part is you get to use fresh, juicy kiwis and beautiful, tart blackberries – both are abundant in California right now! The combination is a bit of an about-face from the traditional mimosa, but if you like adventure and something different, this will be right up you and your valentine's alley.
Surprise your favorite person with this early morning libation and get the loving mood started immediately…
Here's how we make them!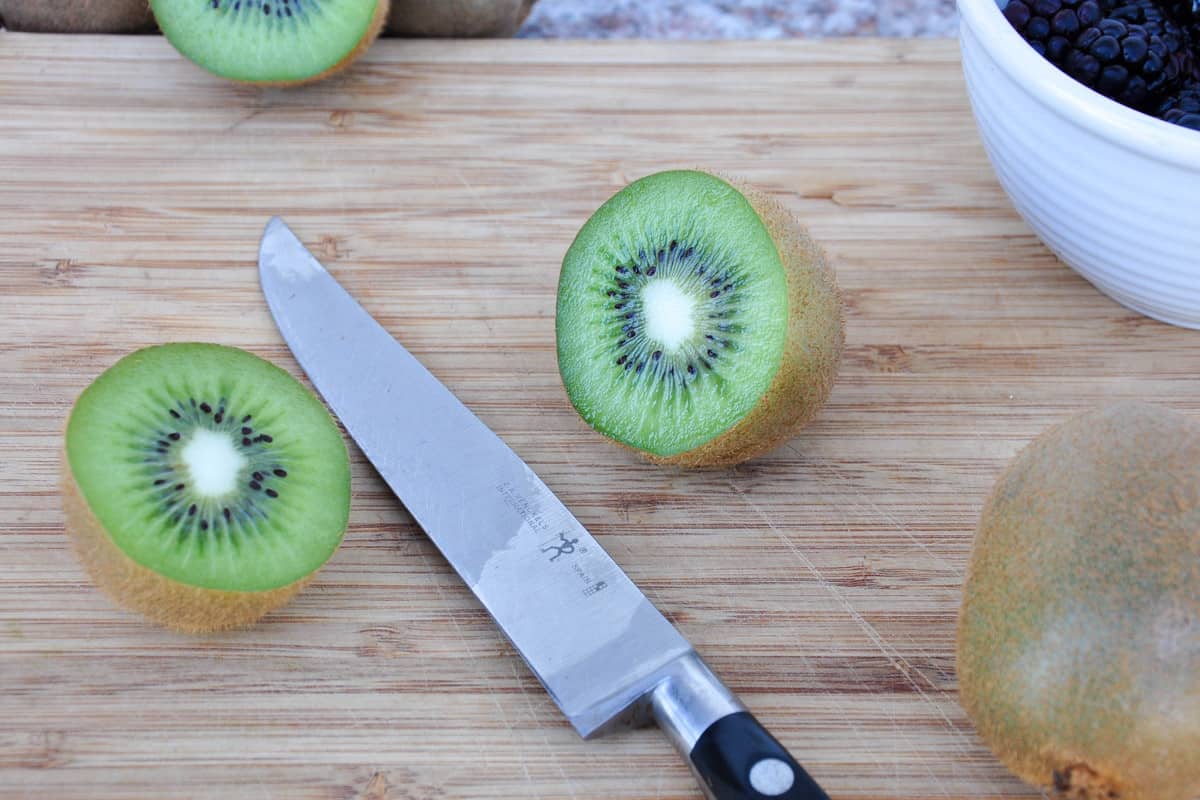 We have to extract all that juice from the kiwi. The easiest way I found is to cut the kiwi right in half.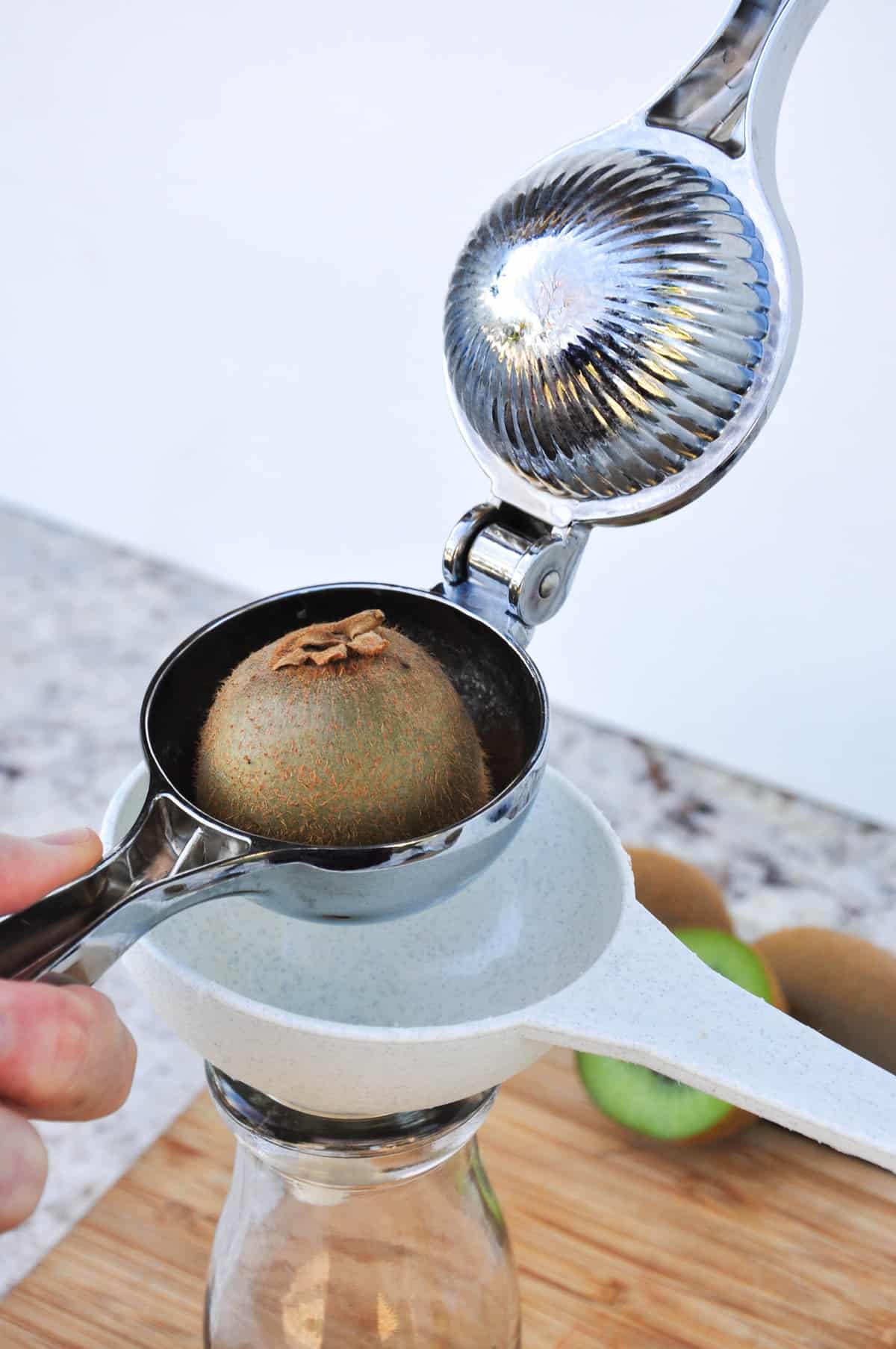 Place the half face down into a citrus squeezer; if you don't have one of these, get one! I love it because it's so easy to use and seriously juices all things 🙂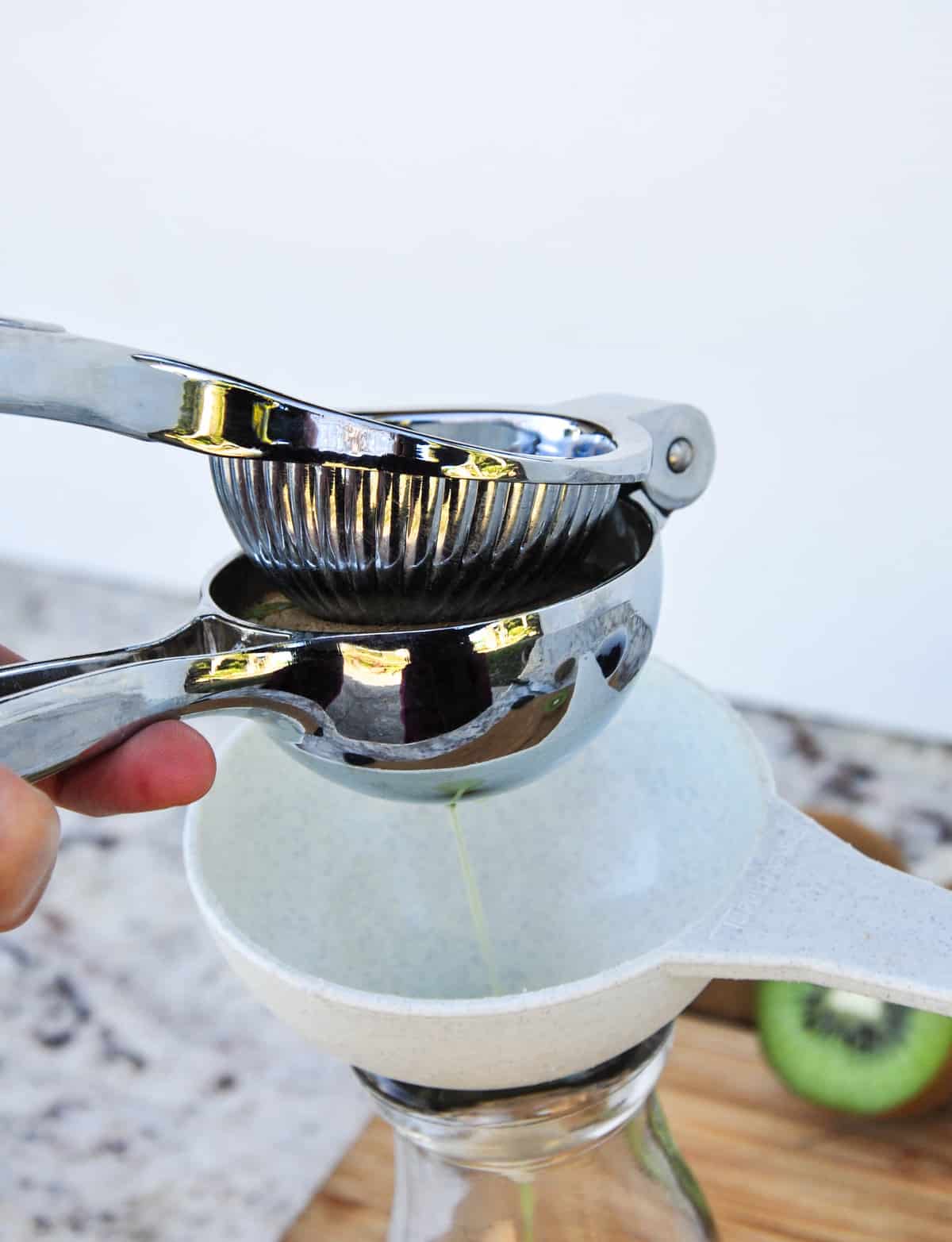 Push the lever down and allow the juice to run into a container.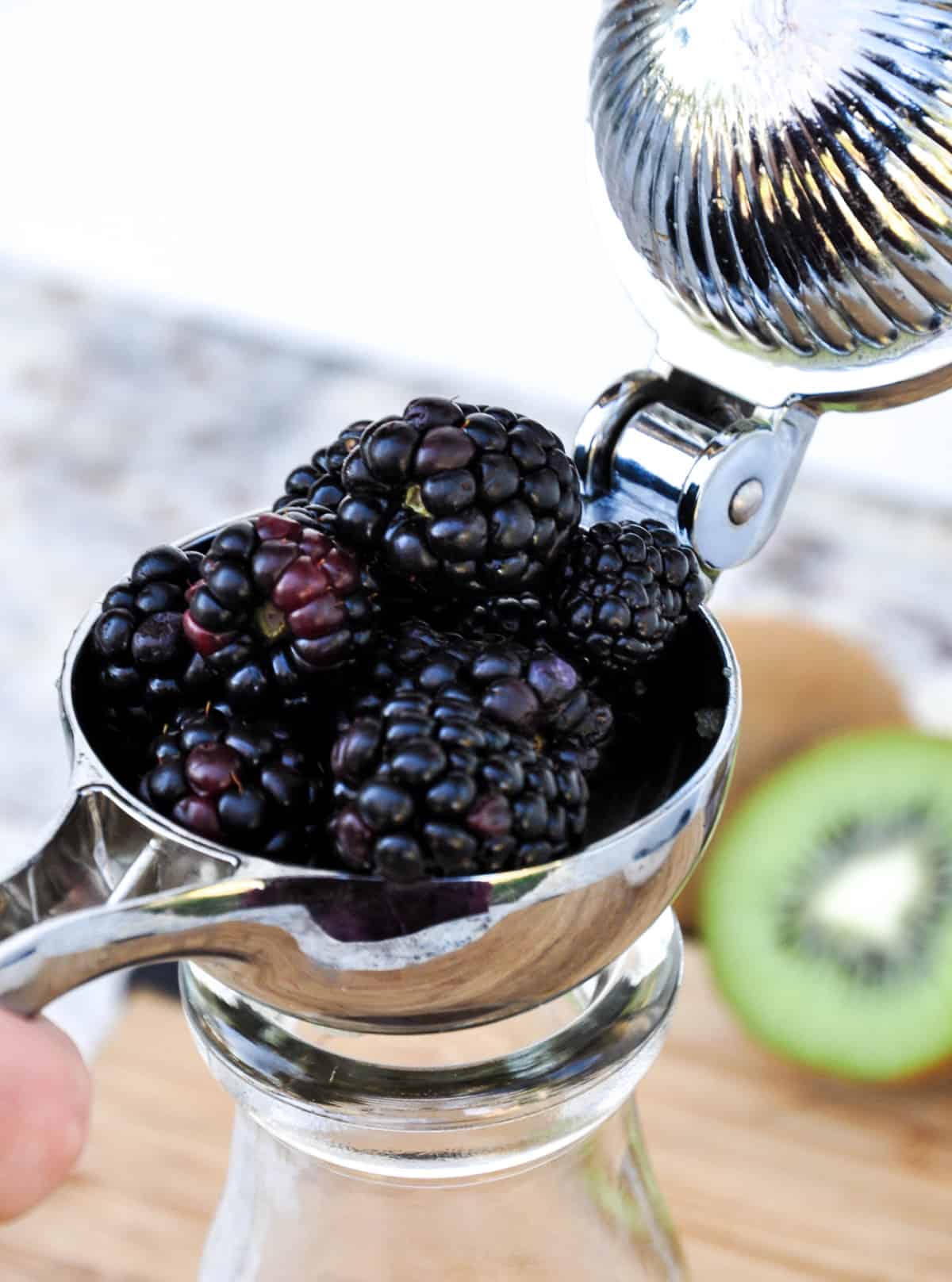 I used the juicer with the blackberries too.
That juicer isn't just made for citrus!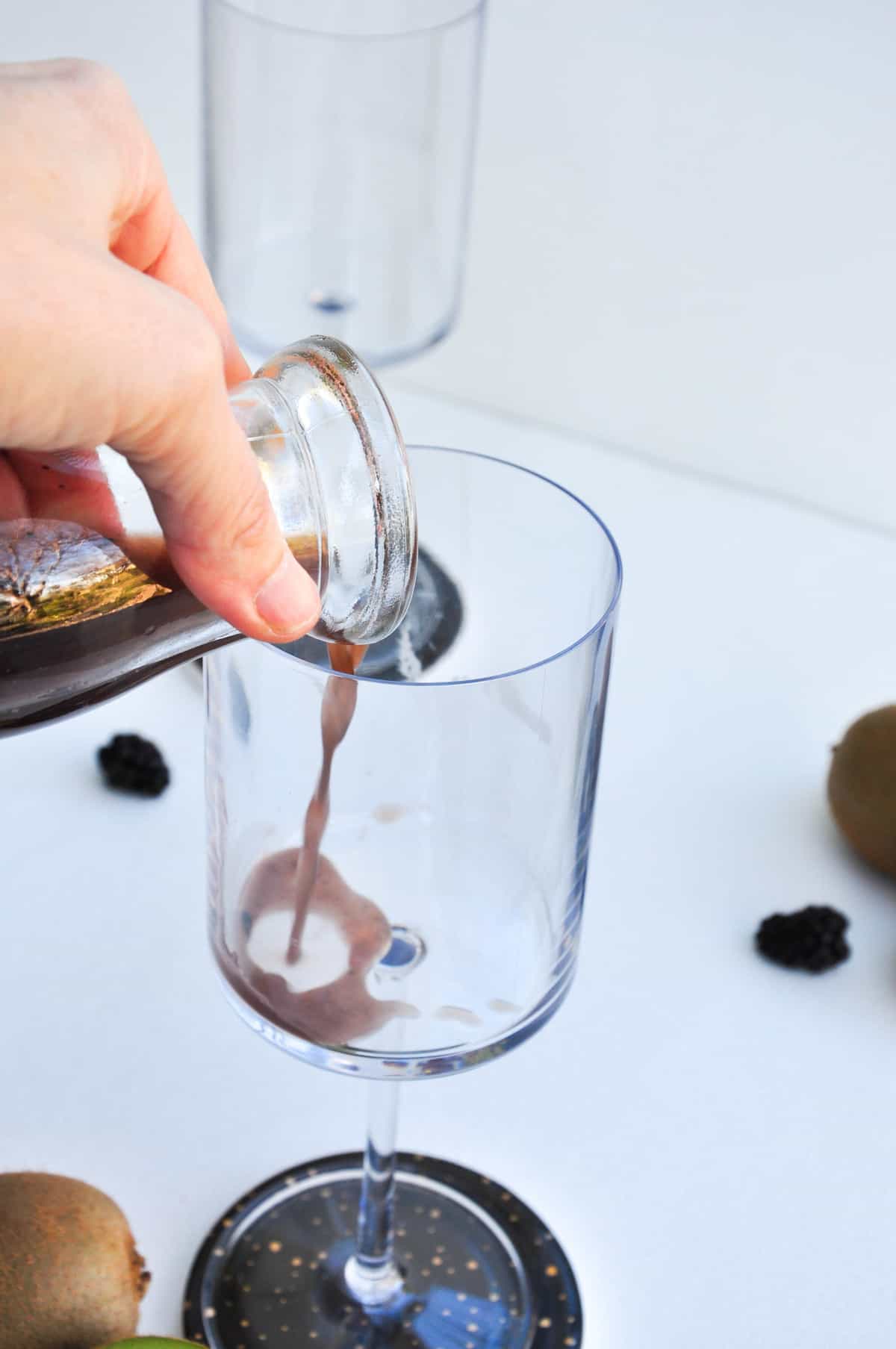 Then I added the freshly made kiwi-blackberry juice to the glass.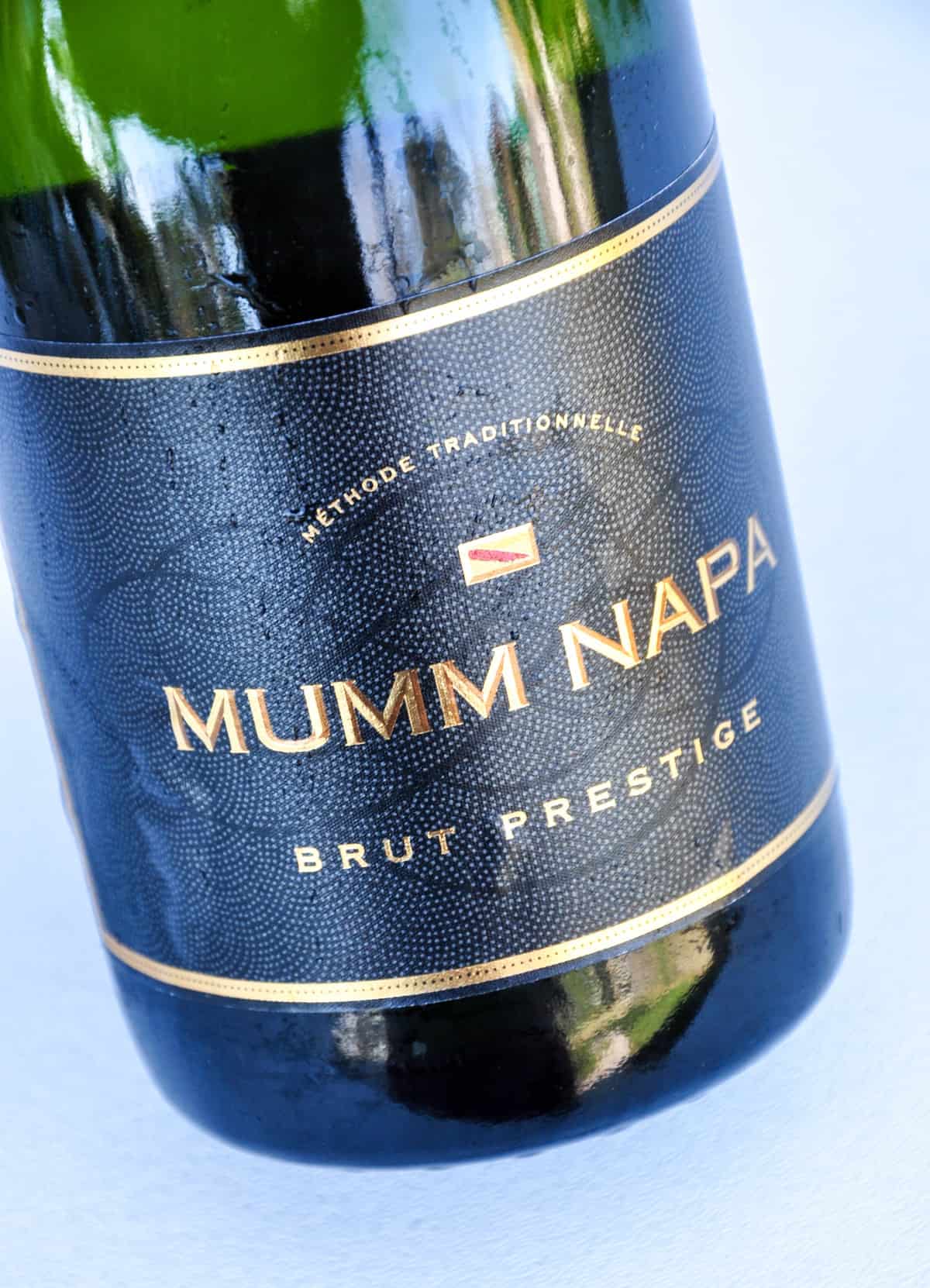 Popped open my California sparkling wine.
And poured in the sparkling wine… so bubbly!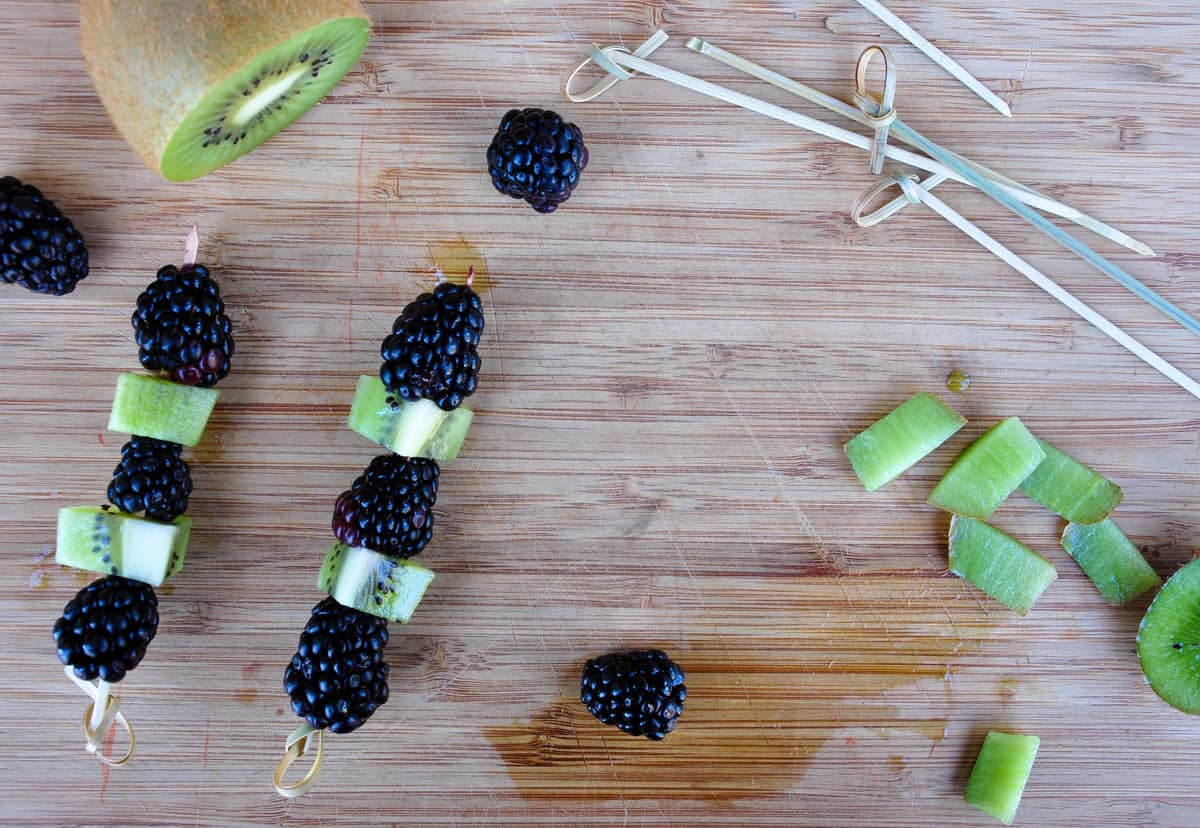 I pre-made blackberry kiwi skewers for garnish…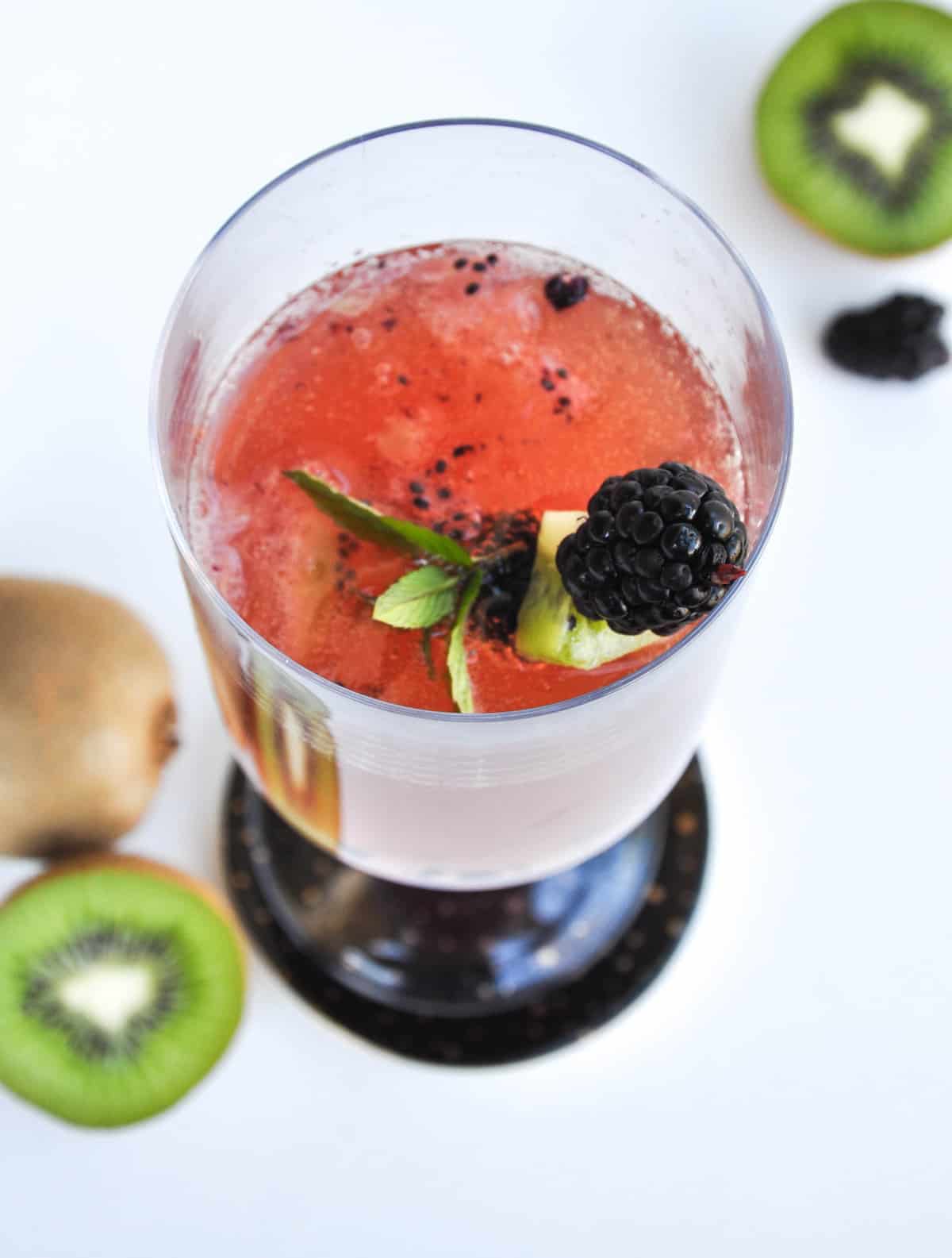 And popped one right into each glass. So pretty!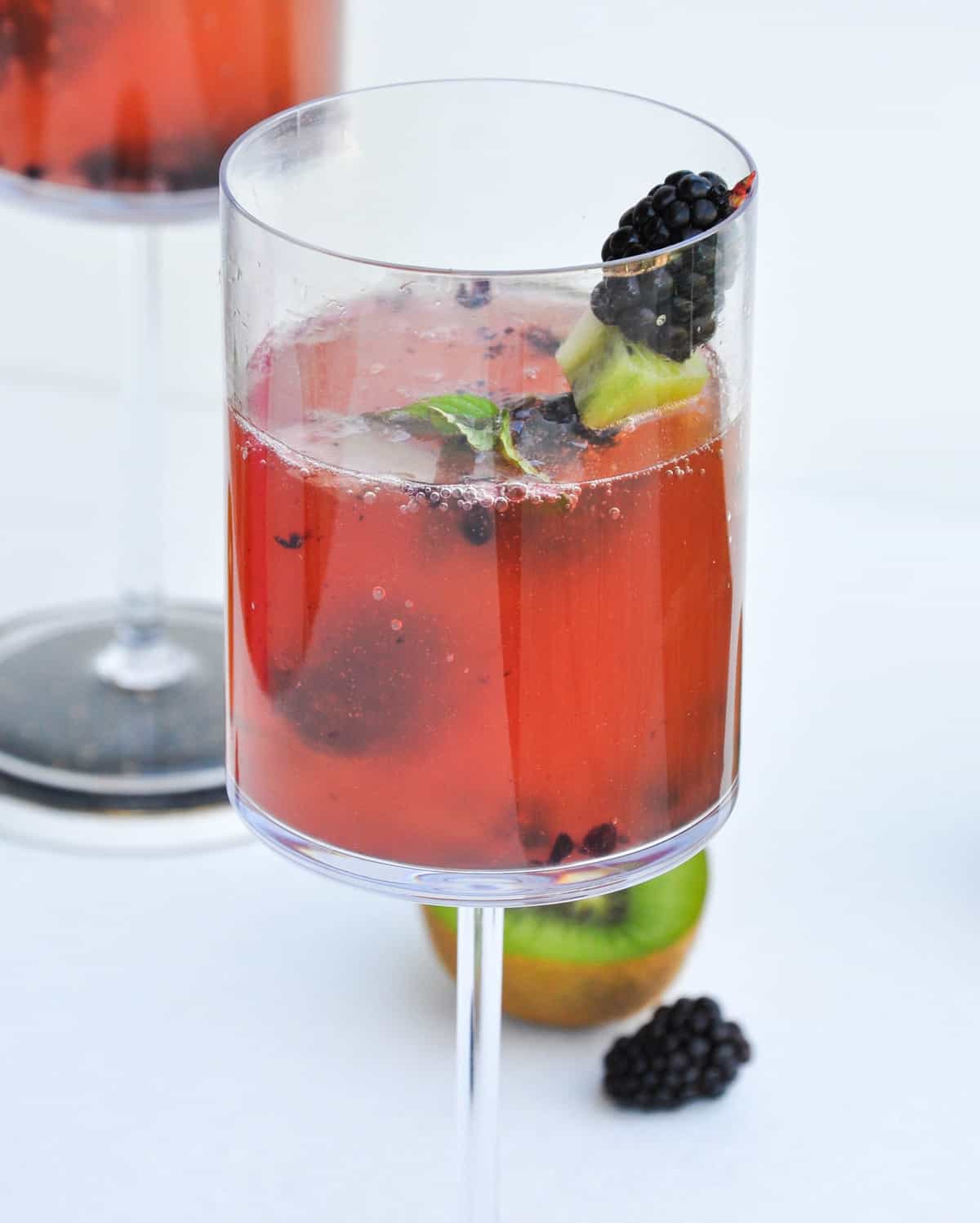 Now we all know that Valentine's Day wouldn't be complete without some indulgent chocolate. And what if I told you that there is an artful chocolatier that not only makes exquisite chocolates, but prides herself on using California Grown ingredients!
Ginger Elizabeth hails from Sacramento and gathers as much of their ingredients locally as possible, which being from the Golden State makes it pretty darn easy to create some unique chocolate combinations.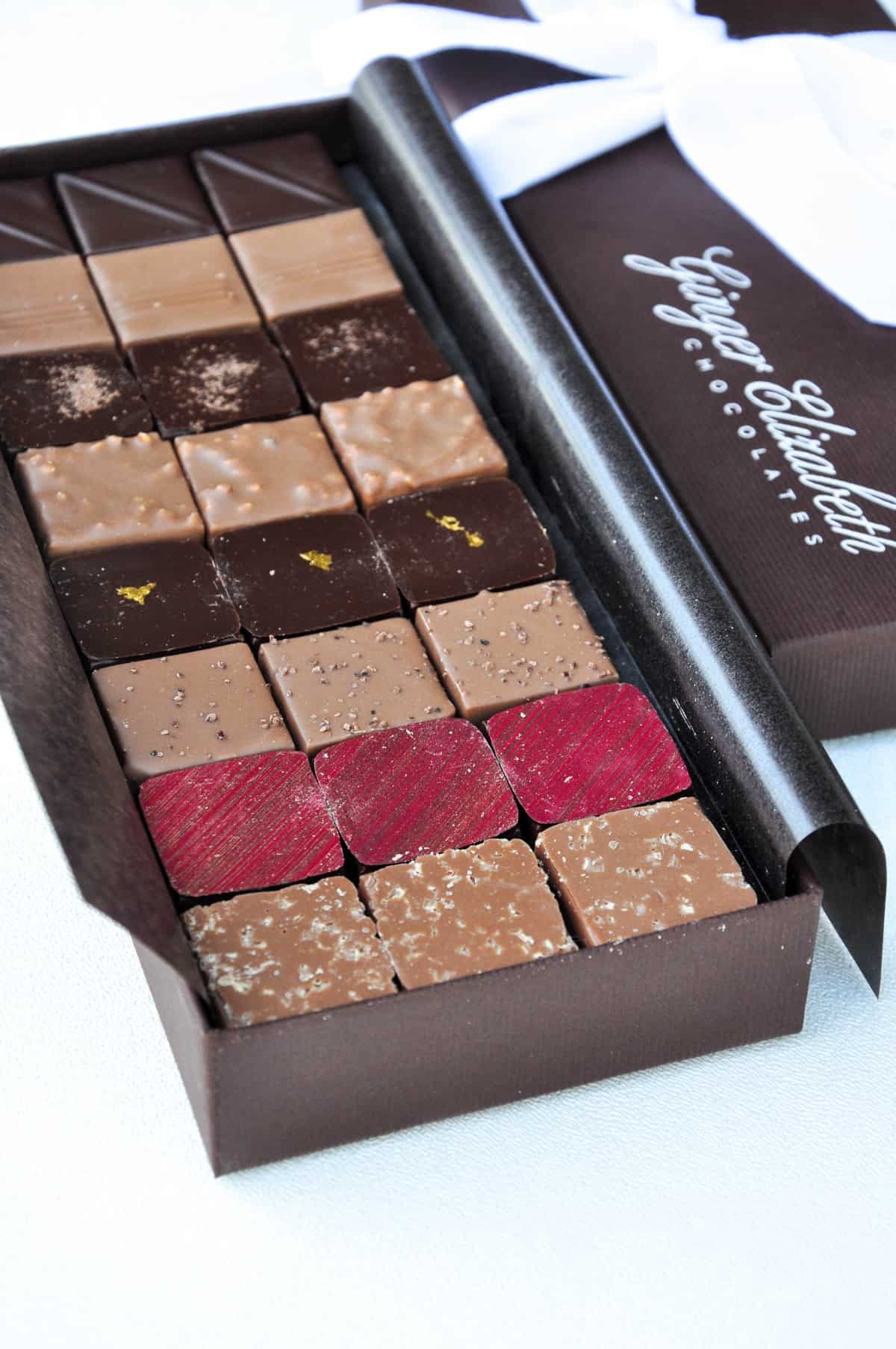 Some of the specialty crops she uses in her chocolates and macaroons are olive oil, grapefruit, raspberry, lime, walnuts, almonds, lemon, blueberry, and pistachios, just to name a few!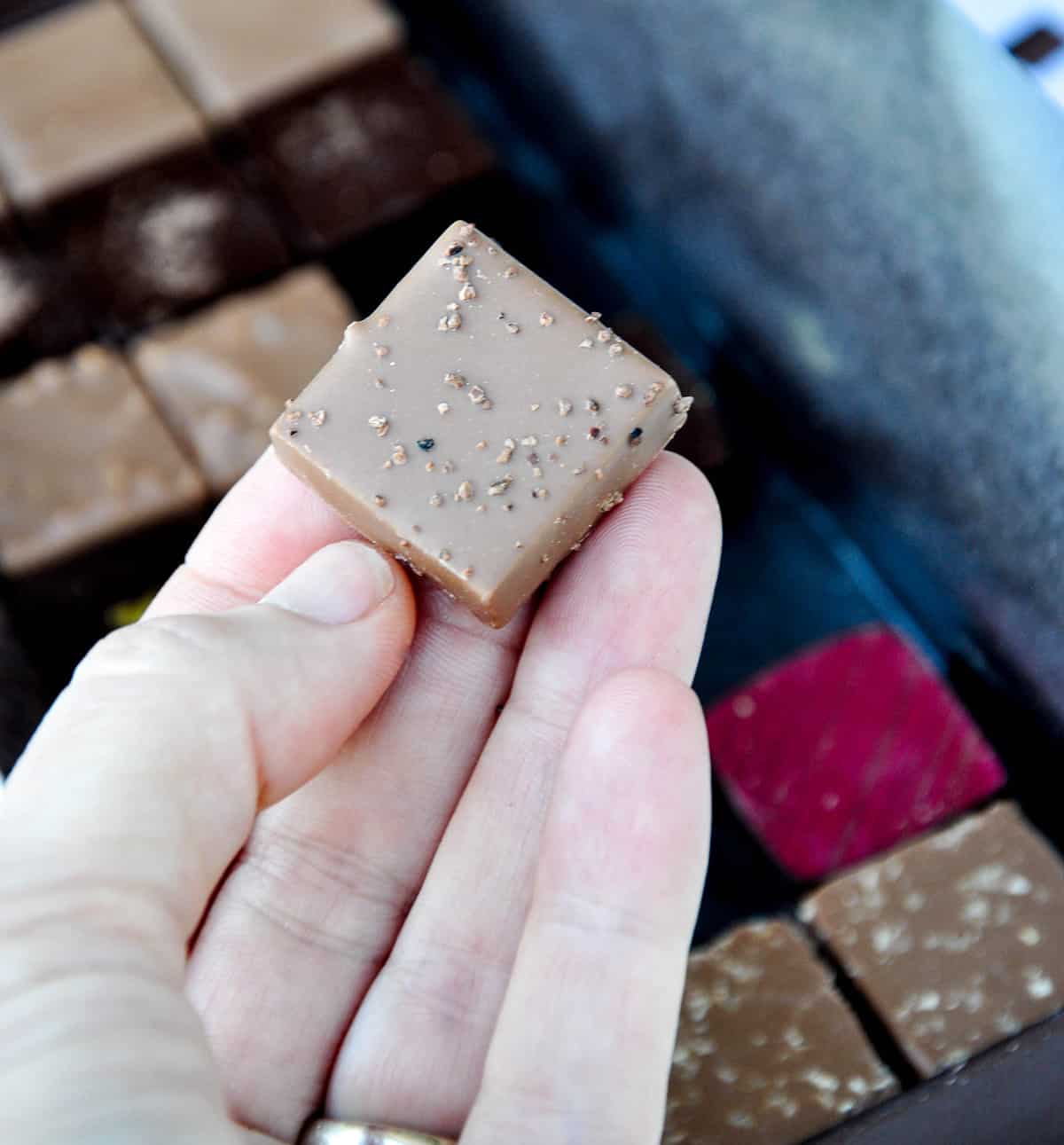 But I think my favorite is this Beck Grove Farms passion fruit chocolate masterpiece.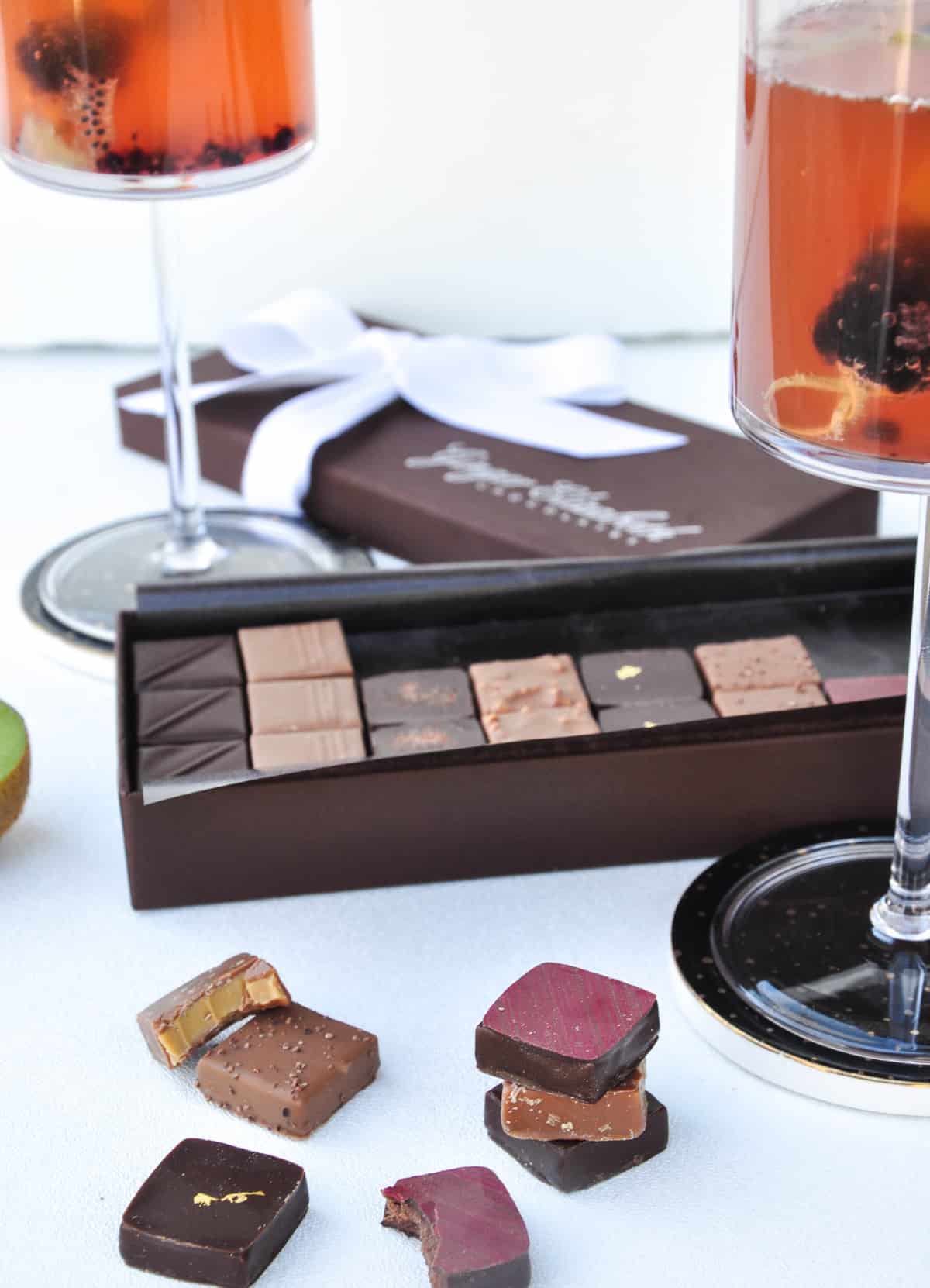 So, do yourself a favor and add these chocolates to your list of blessings to give your valentine this year. You won't be sorry!
Here is the quick recipe for the mimosas!
Kiwi Blackberry Mimosa
2017-01-28 15:47:30
Serves 2
Ingredients
4 kiwi
1/2 cup blackberries
1 bottle sparkling wine, chilled
Instructions
Juice the kiwi and blackberries into a container. Set aside
Skewer a few pieces of kiwi and blackberry onto a large skewer. Set aside
Pour half of the juice into each glass. Top with sparkling wine. Add the fruit skewer and enjoy!
California Grown https://californiagrown.org/
Save
Save