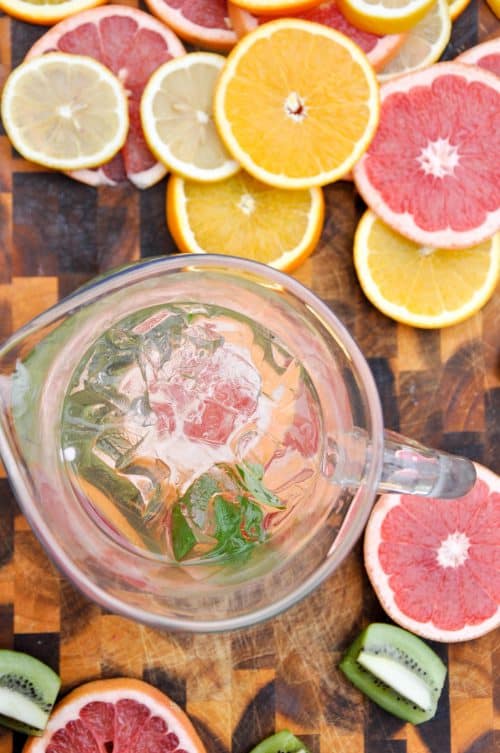 CA GROWN Blog
Discover. Learn. Connect.
Citrus Detox Water
January 4, 2017
Eat the Season!
Sign Up For Weekly Recipes
« Back to Recipes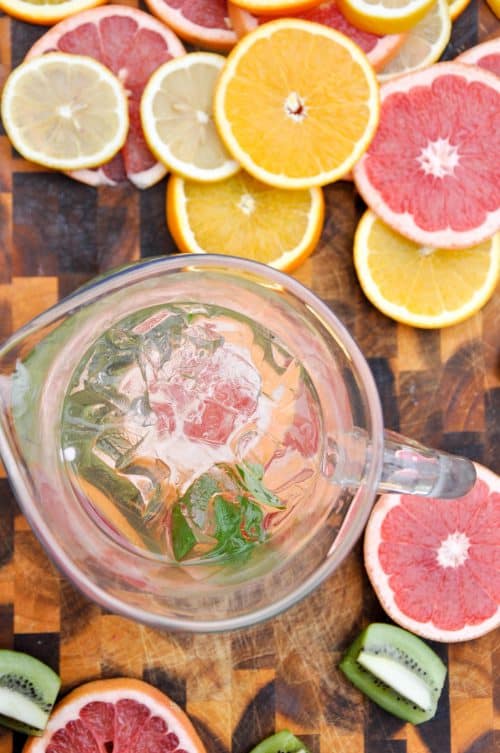 Citrus Detox Water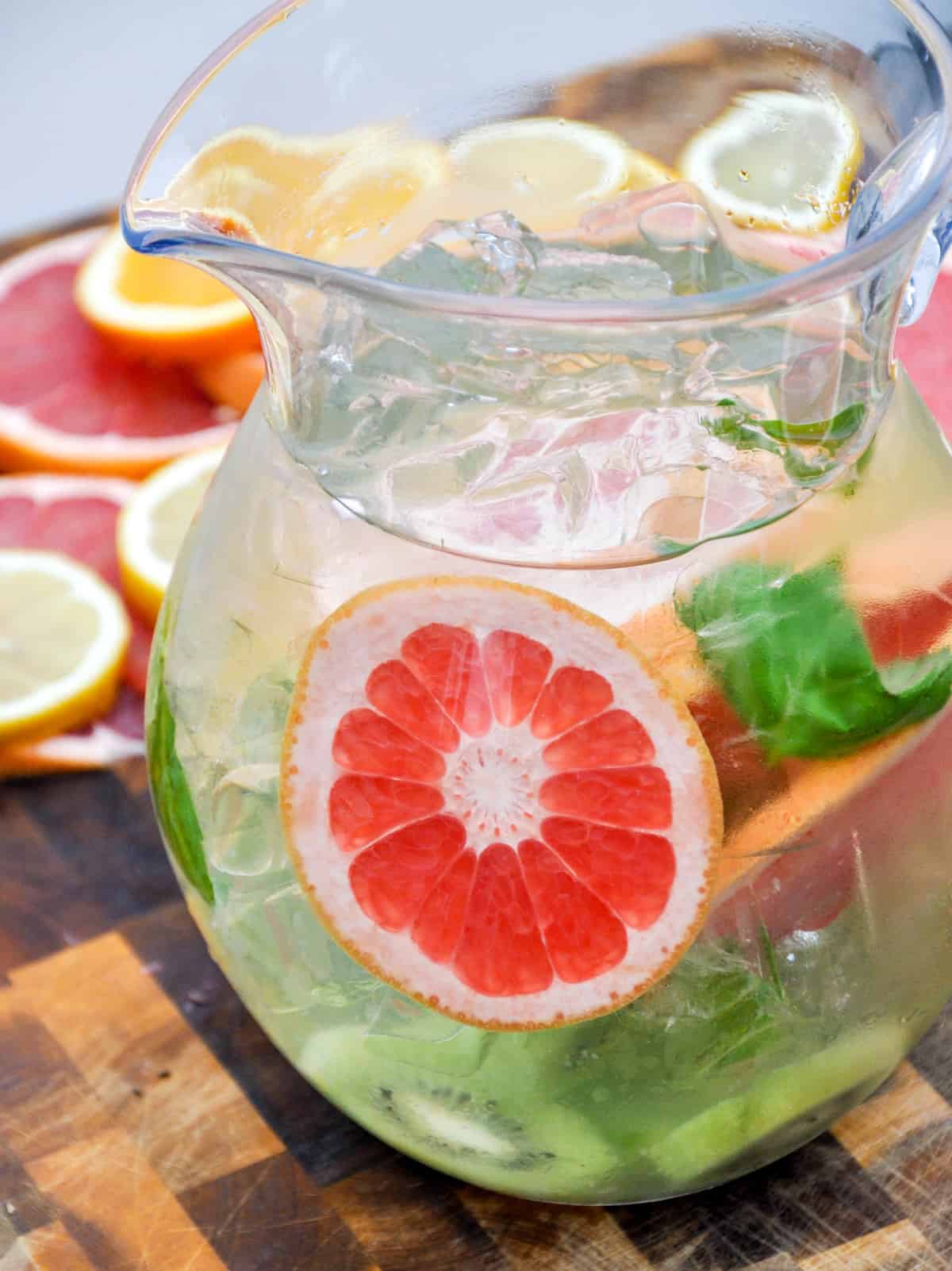 Are you Ready to get Healthy?
The new year always makes us rethink our eating and drinking habits. It's kind of funny how that happens. The holidays are so much about food and drink, that we often feel like we've overdone it. I know I do!
One of the easiest changes that you can make to get healthier is to drink more water! It keeps you hydrated and the health benefits of drinking water have been well-documented.
But if you're like me, sometimes you get bored with plain ol' water.
I want a little something to make it exciting and easier to get in the 64 ounces I know I need every day…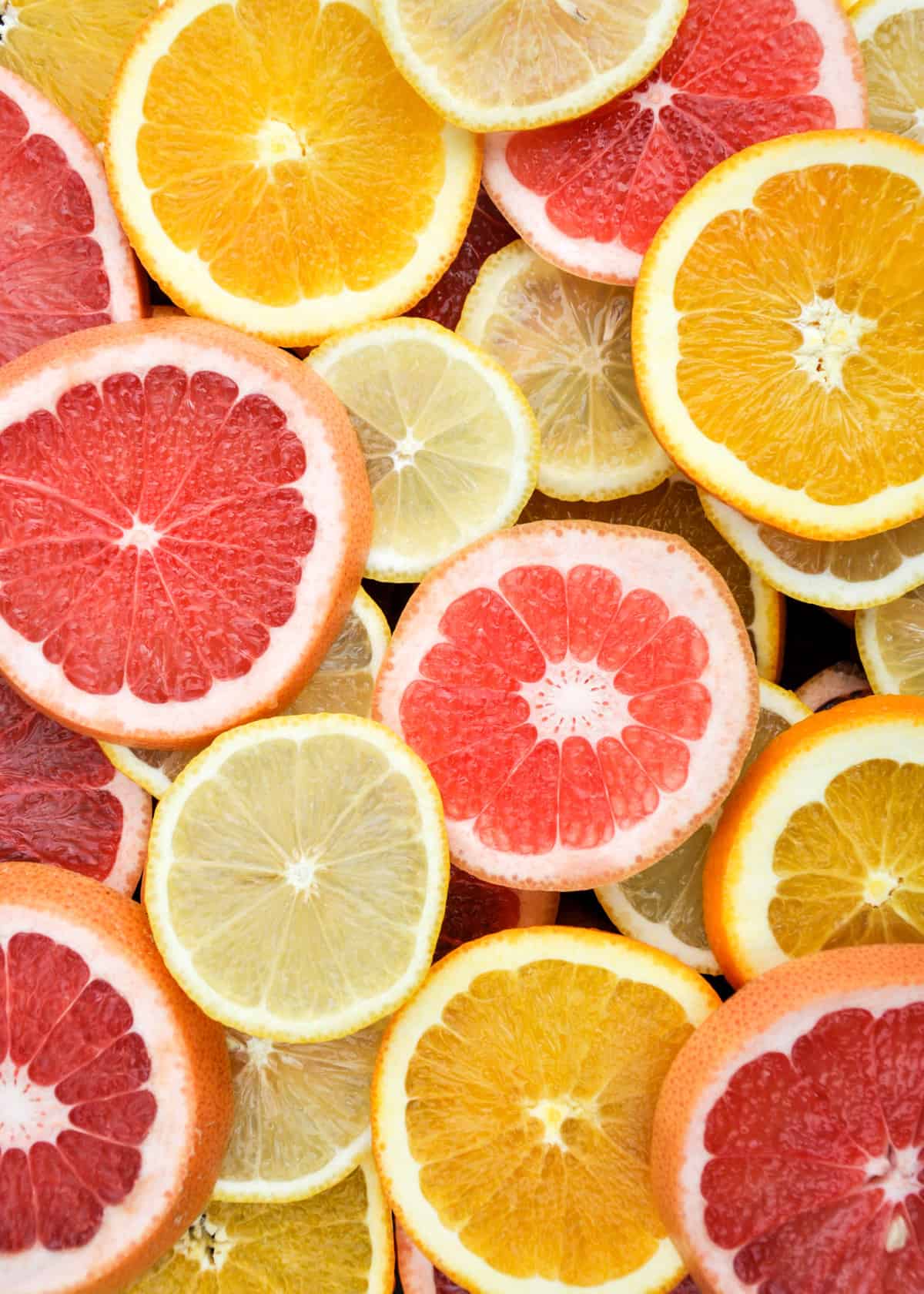 Thankfully, we Californians get to enjoy a winter fruit that satisfies the water-drinking blues. An abundance of citrus is available at local stores and farmer's markets right now.
Sweet & juicy oranges, plump & tangy grapefruit, and tart & flavorful lemons.
That's the no-brainer base for all three easy detox waters we have for you today. Citrus can help boost your immune system and most berries help fight inflammation.
Not only do these fruits make your water taste terrific, they actually do your body good. It's a win-win situation!
Mix things up and make a new one every week!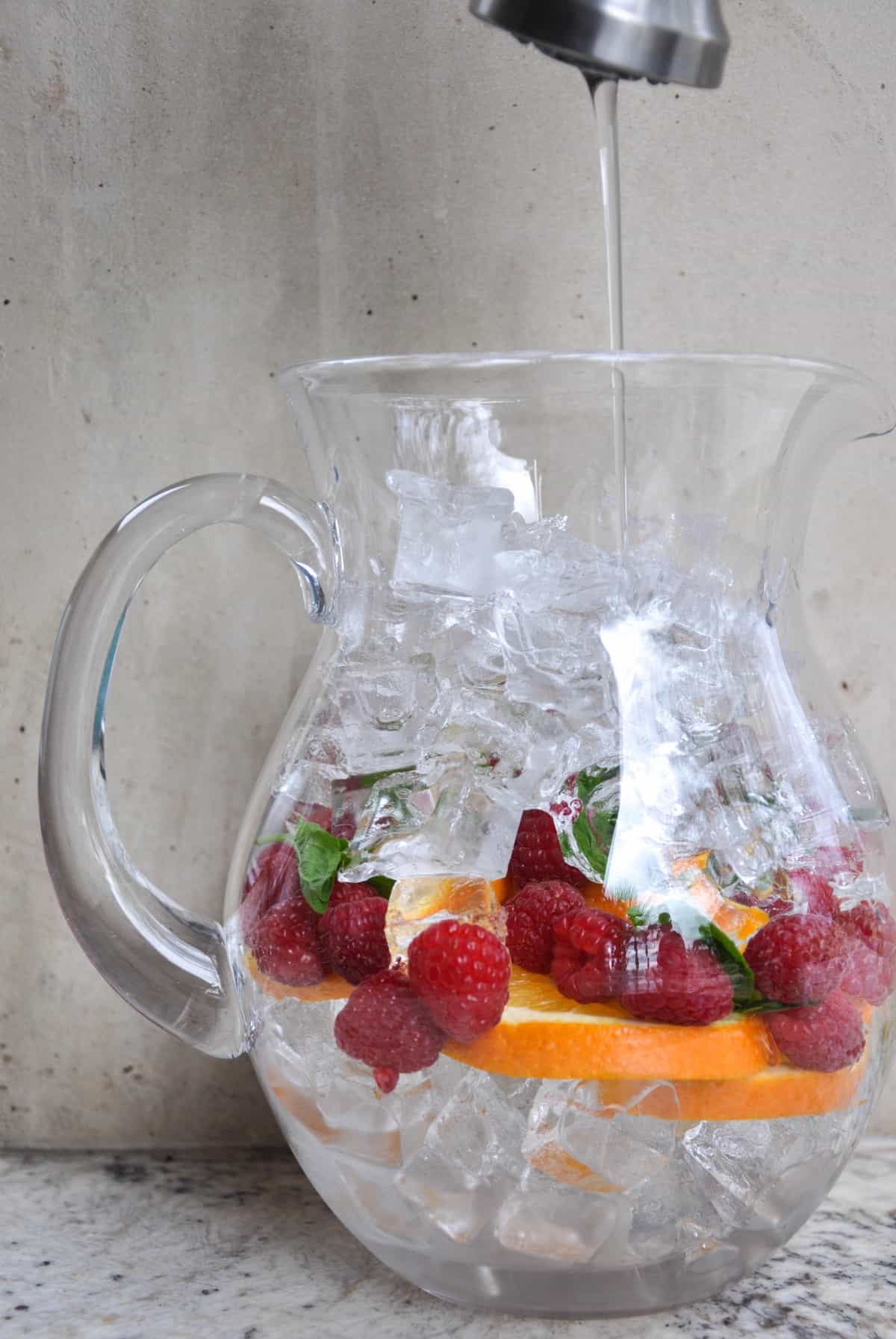 It's super simple. Just add a layer of ice to the bottom of a pitcher and add the ingredients. You'll pick one citrus, one sweet fruit, and one herb.
Add another layer of ice and fill with fresh water.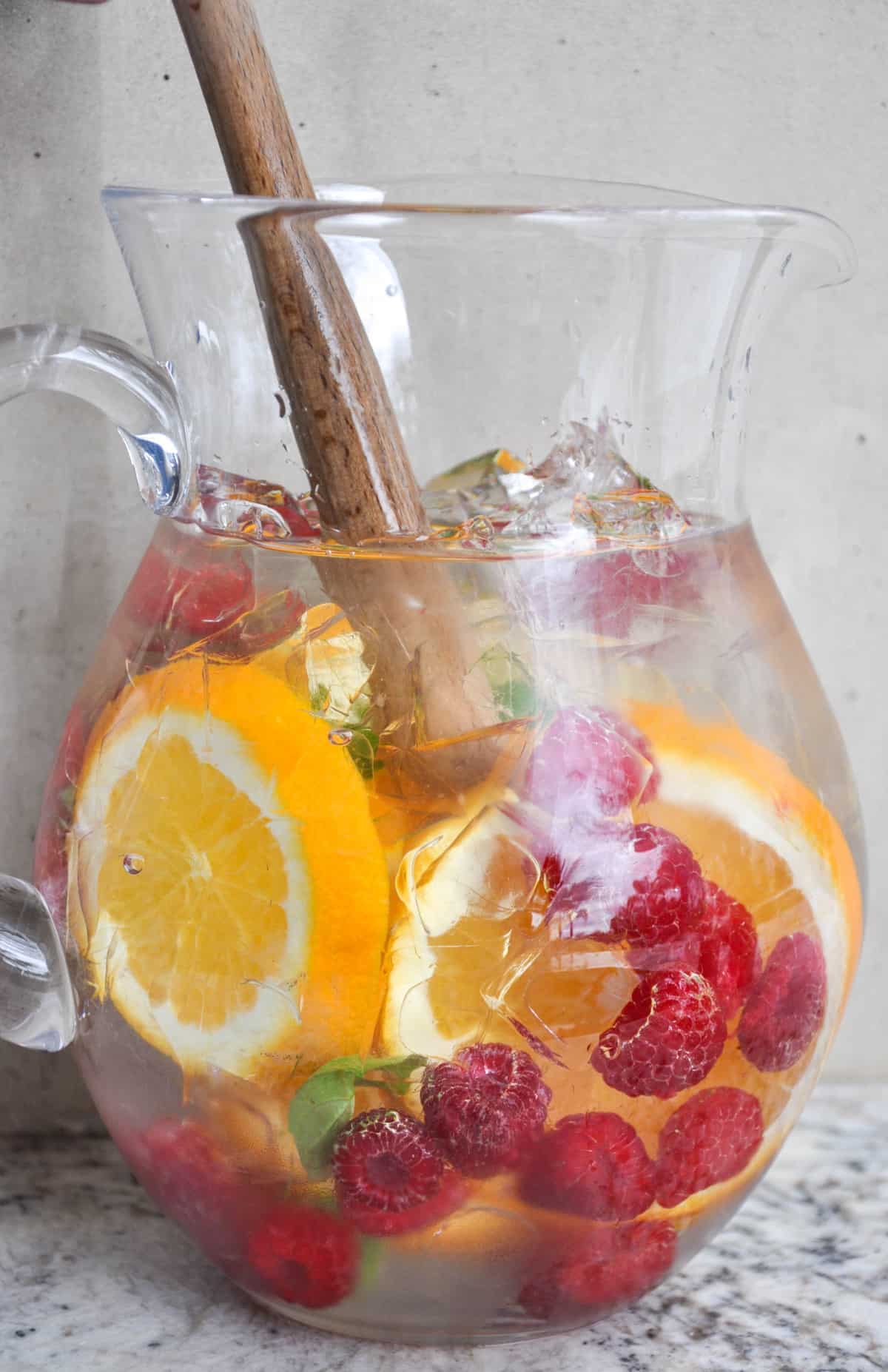 Stir vigorously and refrigerate for a few hours to allow the flavors to develop.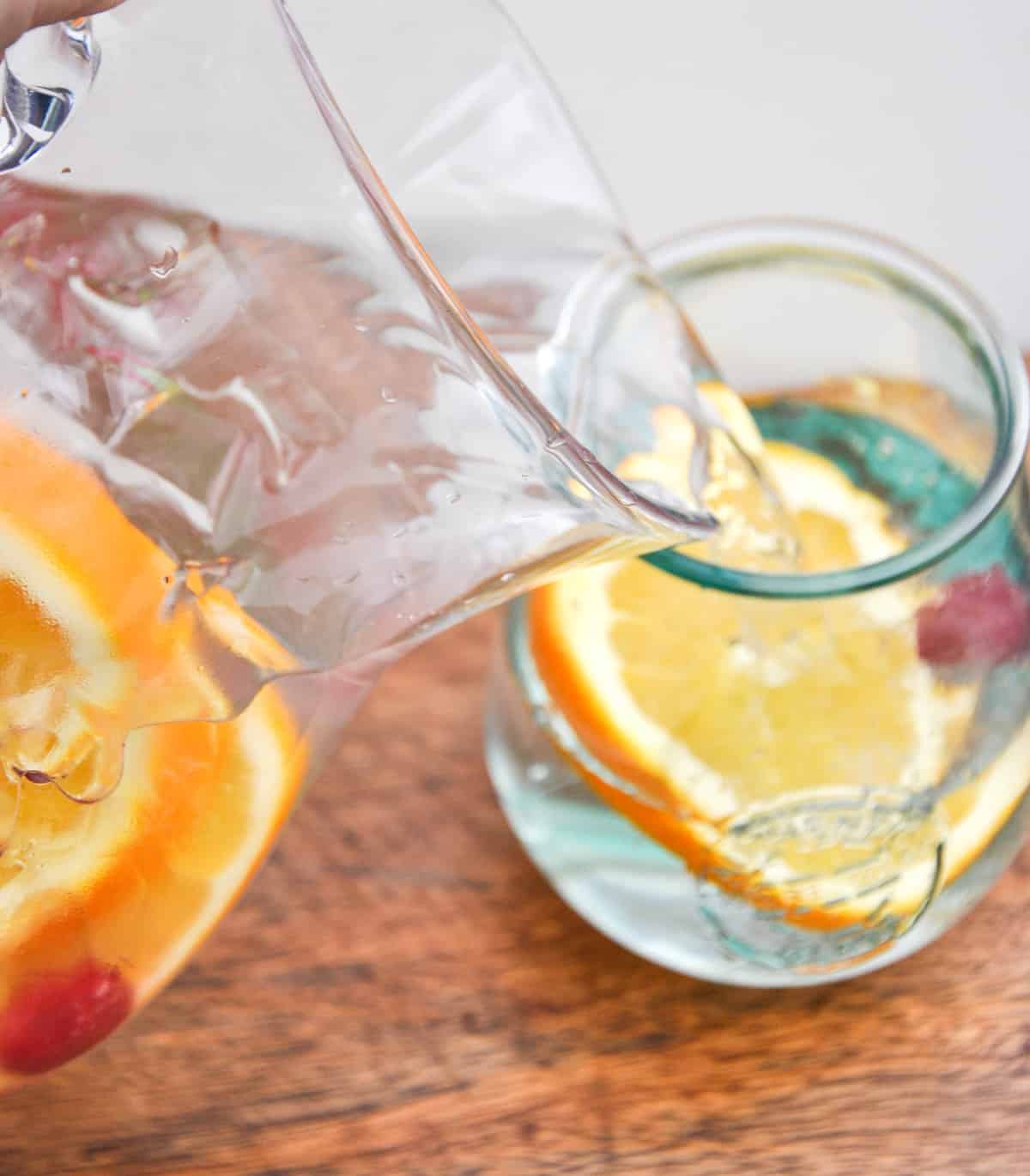 Pour away! I challenge you to drink at least one pitcher a day!
Try all Three Versions: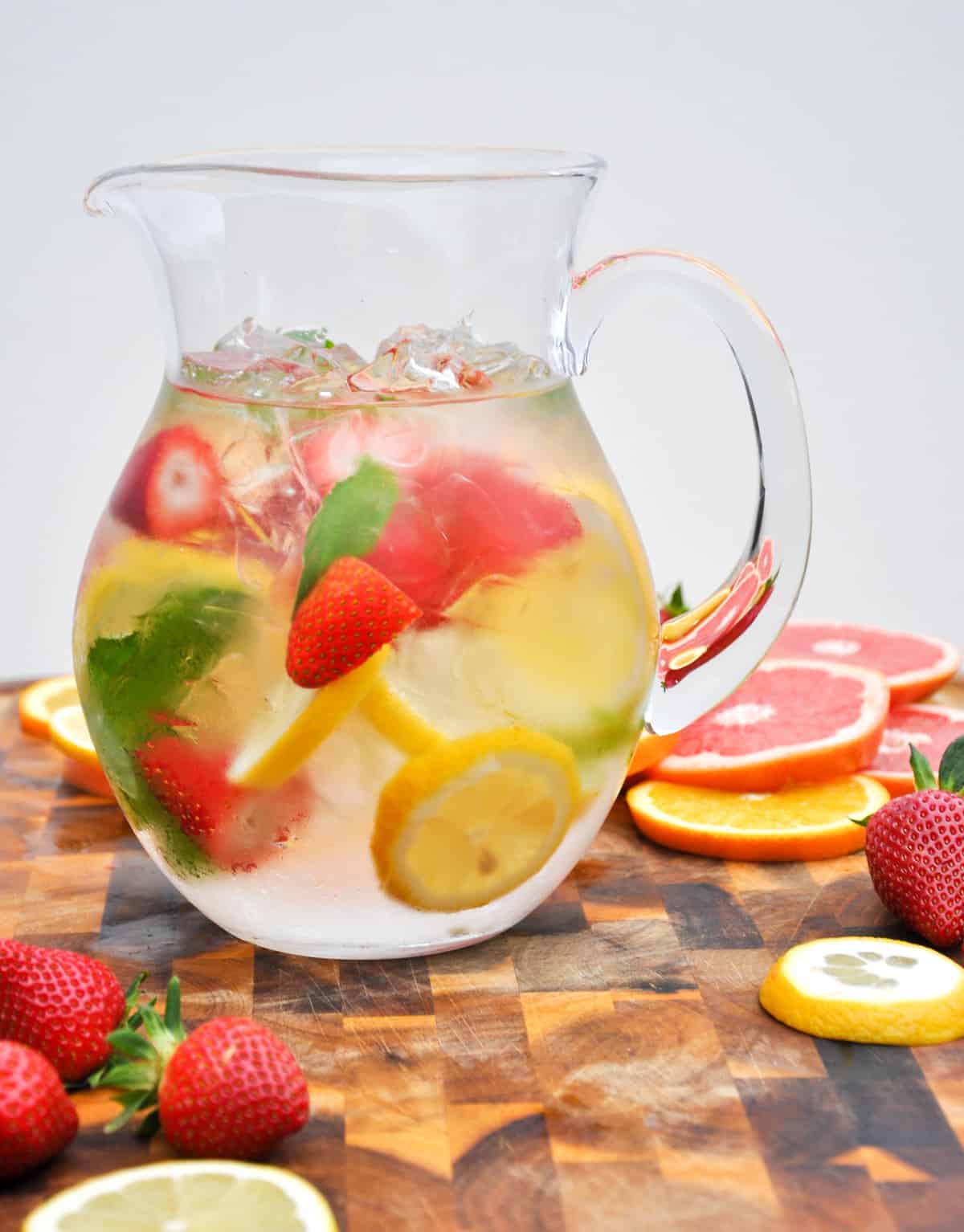 Lemon, strawberry, and mint.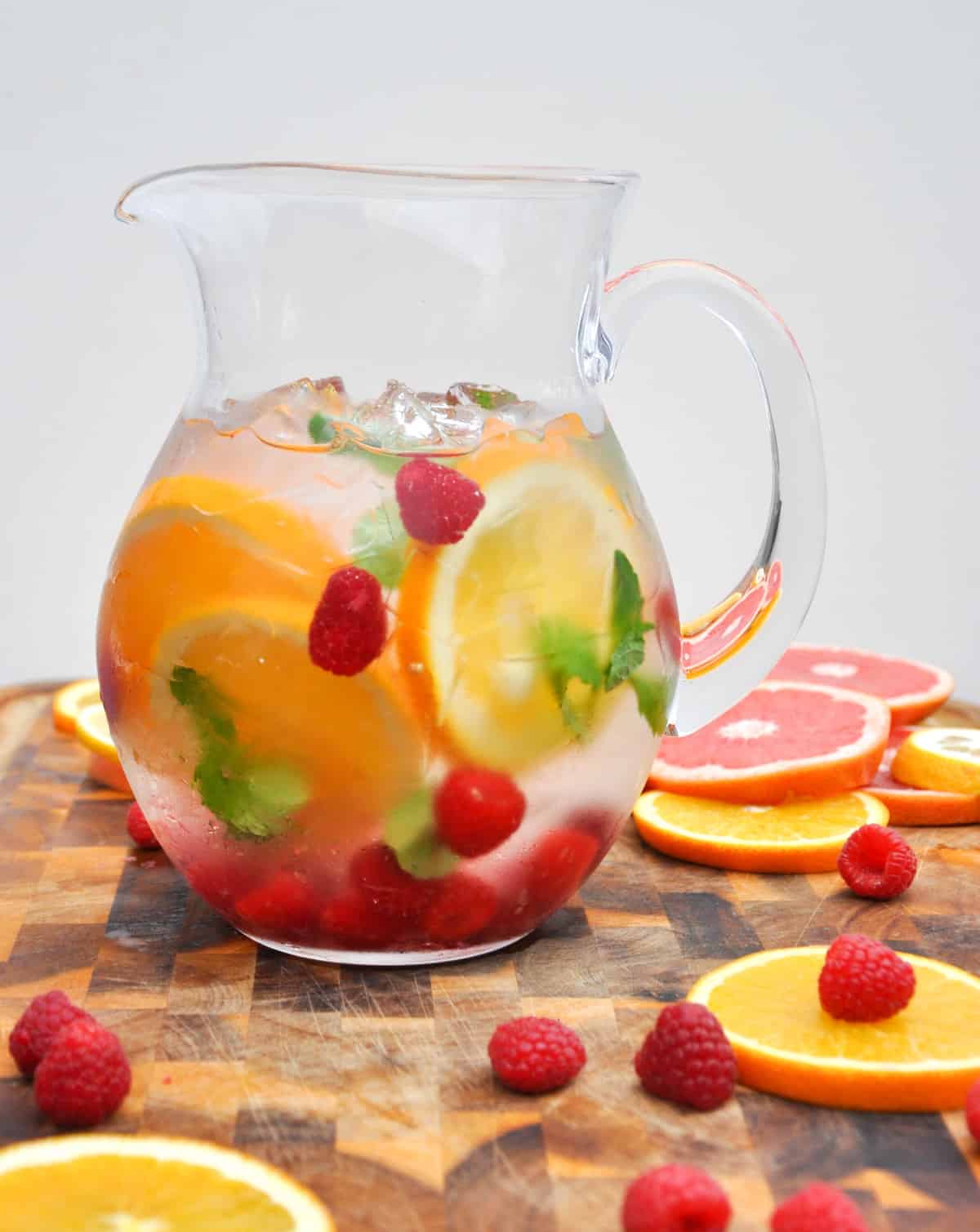 Orange, raspberry, and mint.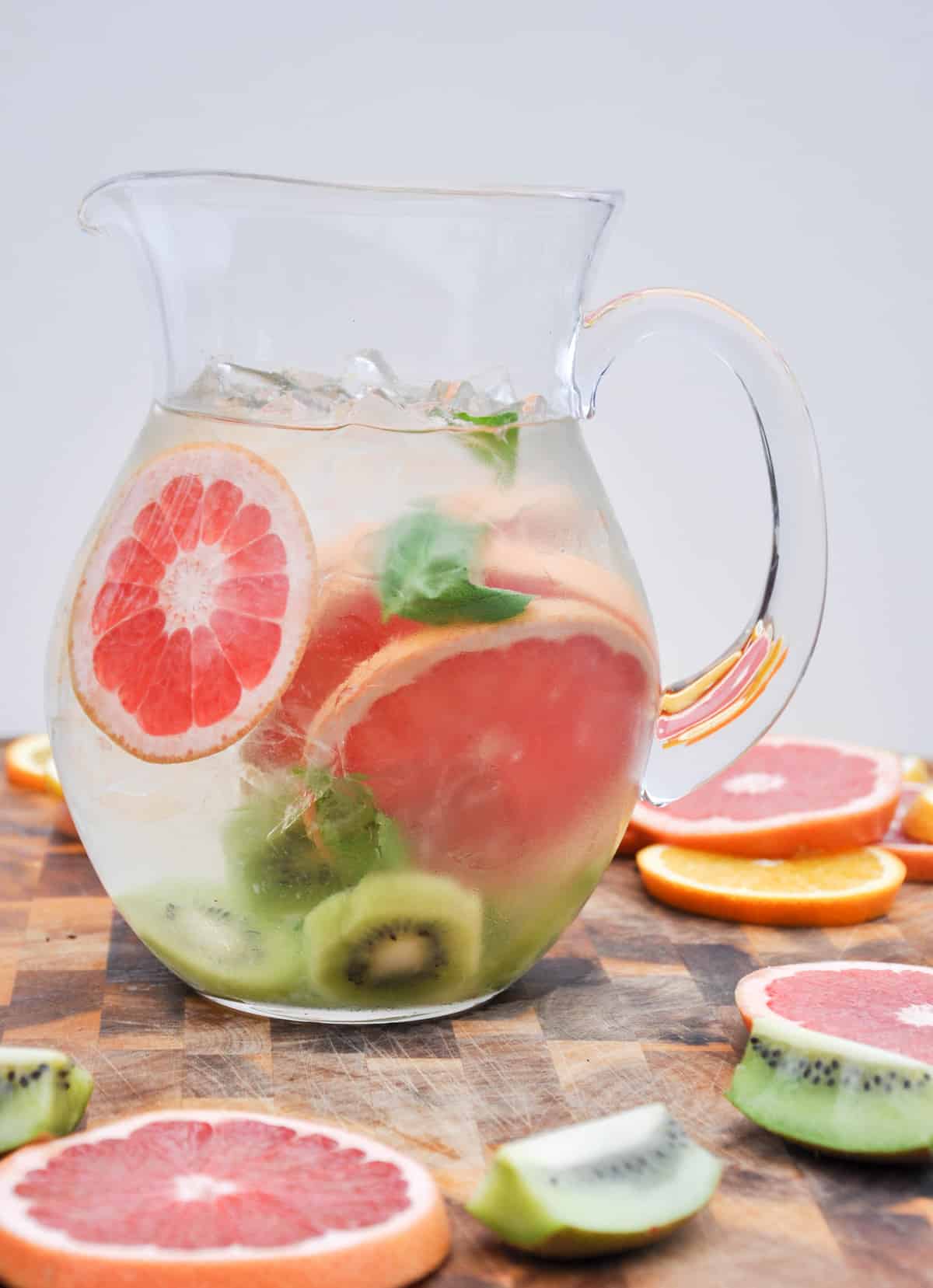 Grapefruit, kiwi, and basil. This one is my favorite!
Did you know you can get fresh California herbs year-round? Northshore Living Herbs are all greenhouse grown, making them available all the time.
What's even better is that they are packaged with their roots making them last at least two times longer than cut herbs. I might be just a little excited about that!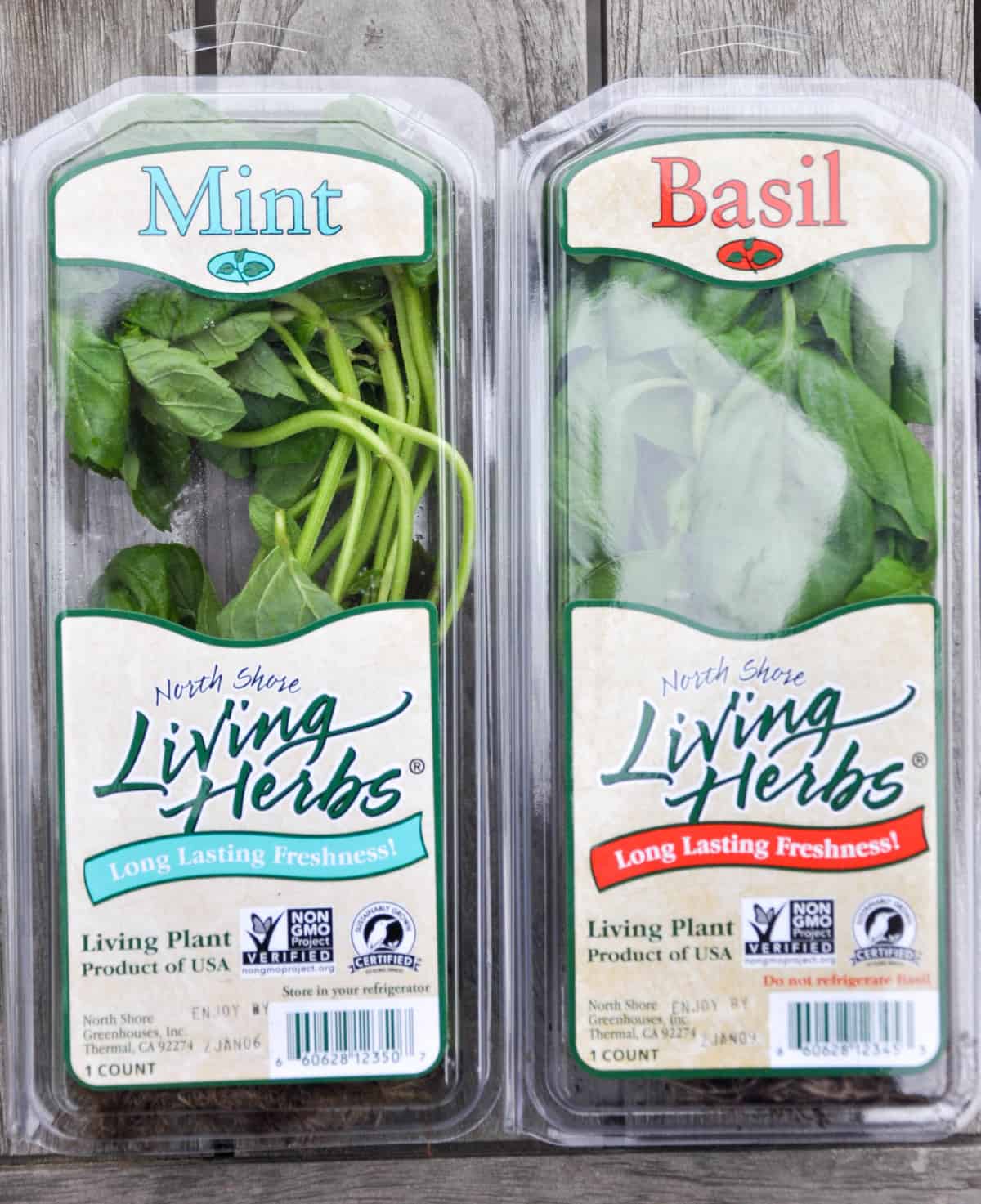 The recipe is pretty self-explanatory, but I'm giving you a handy printable just in case.
Citrus Detox Water
2017-01-03 16:00:19
Yields 64
Ingredients
Choose 1 citrus
-orange, grapefruit, lemon, blood orange
Choose 1 berry of other sweet fruit
-raspberries, strawberries, kiwi, cucumber, blueberry
Choose 1 herb
-mint, basil, rosemary, sage
Instructions
Add ice to the bottom of your pitcher
Add the desired amount of each of the ingredients
Add water and refrigerate a few hours
California Grown https://californiagrown.org/
SaveSave