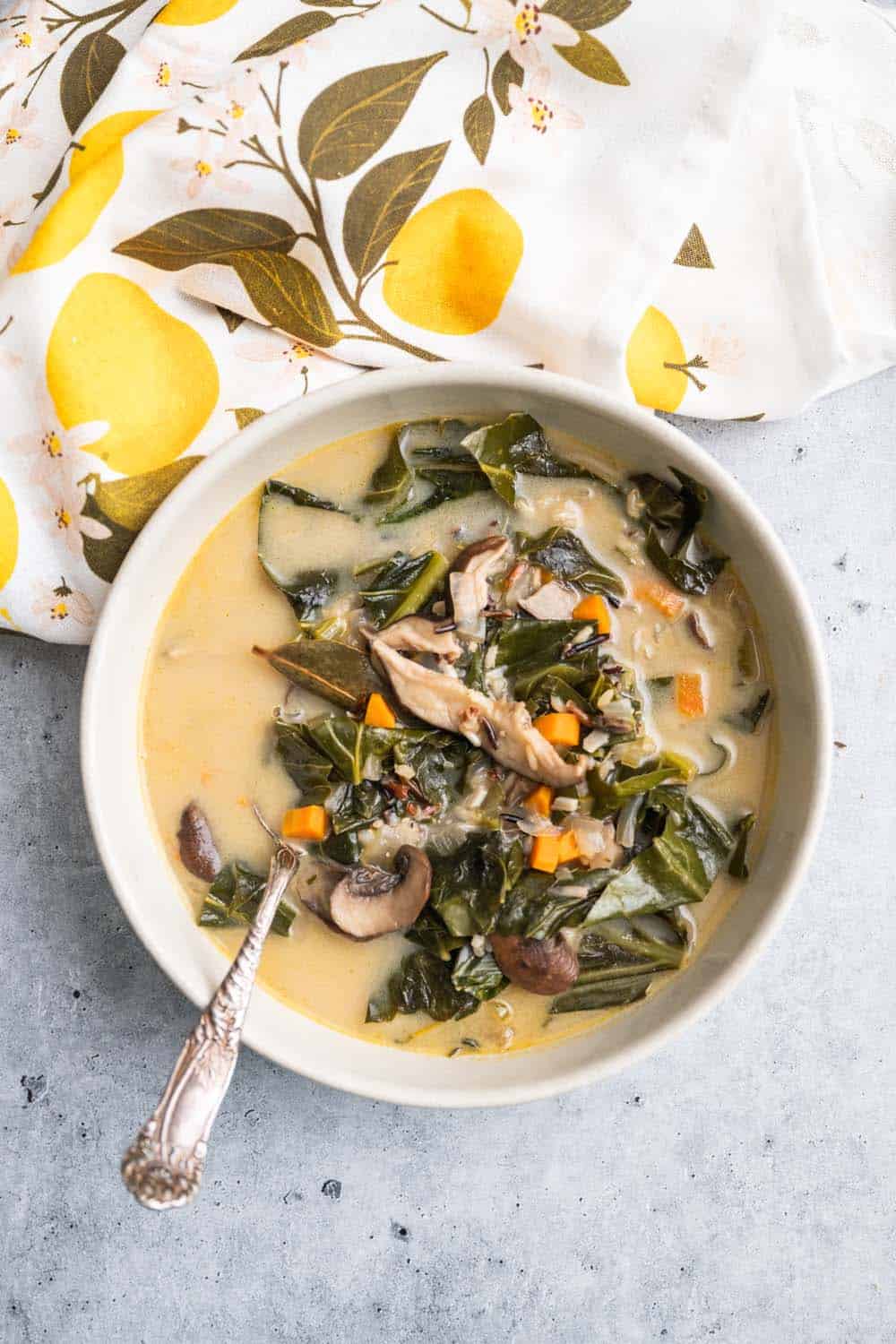 CA GROWN Blog
Discover. Learn. Connect.
A Simple Collard Green and Wild Rice Soup with Mushrooms
November 14, 2023
Eat the Season!
Sign Up For Weekly Recipes
« Back to Recipes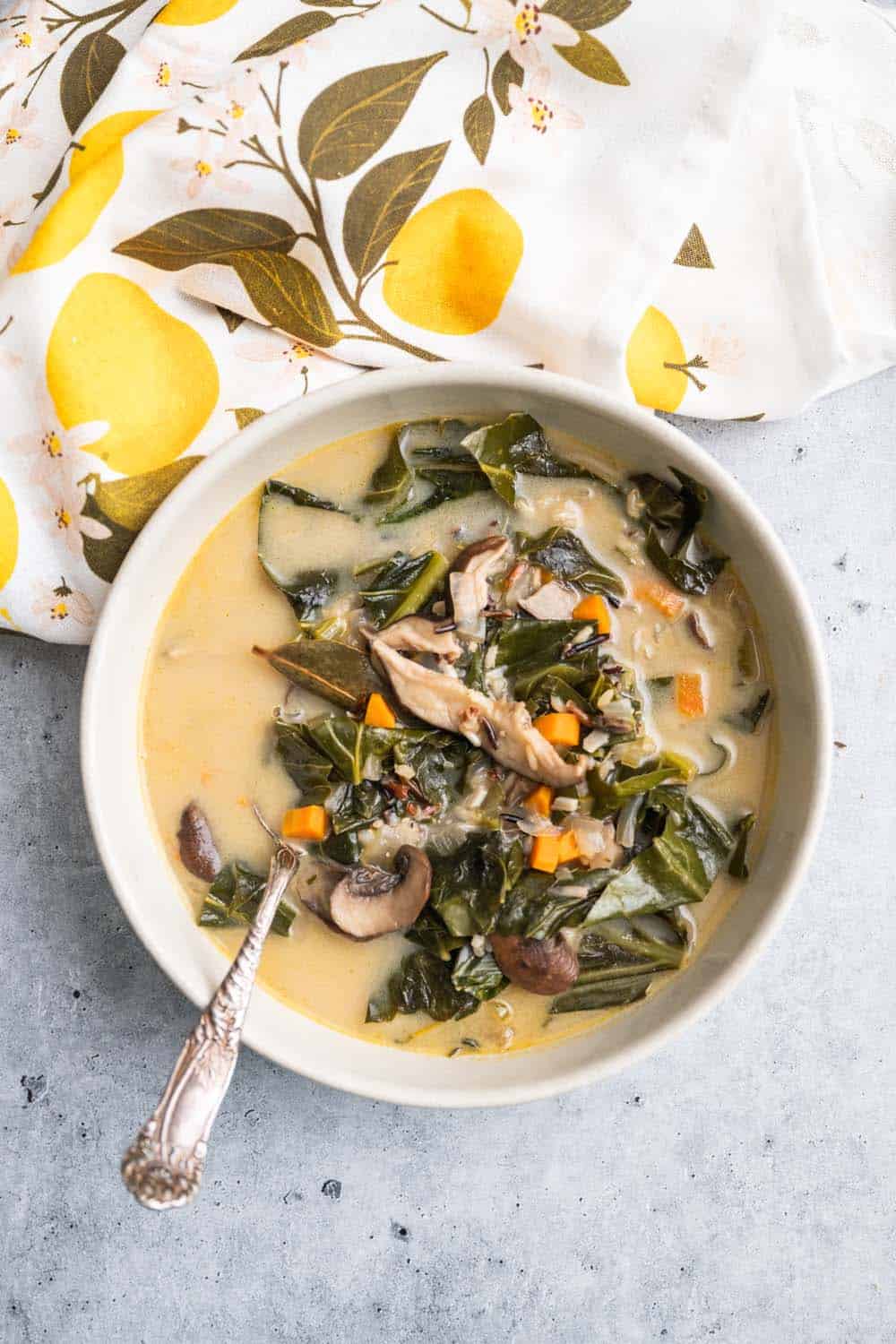 A Simple Collard Green and Wild Rice Soup with Mushrooms
Say hello to a soul-warming recipe showcasing some of the Golden State's best produce – a simple Collard Green and Wild Rice Soup with Mushrooms. This soup is a satisfying meal that's made of ingredients that are always in season in California, ensuring you can enjoy this soup whenever your heart desires.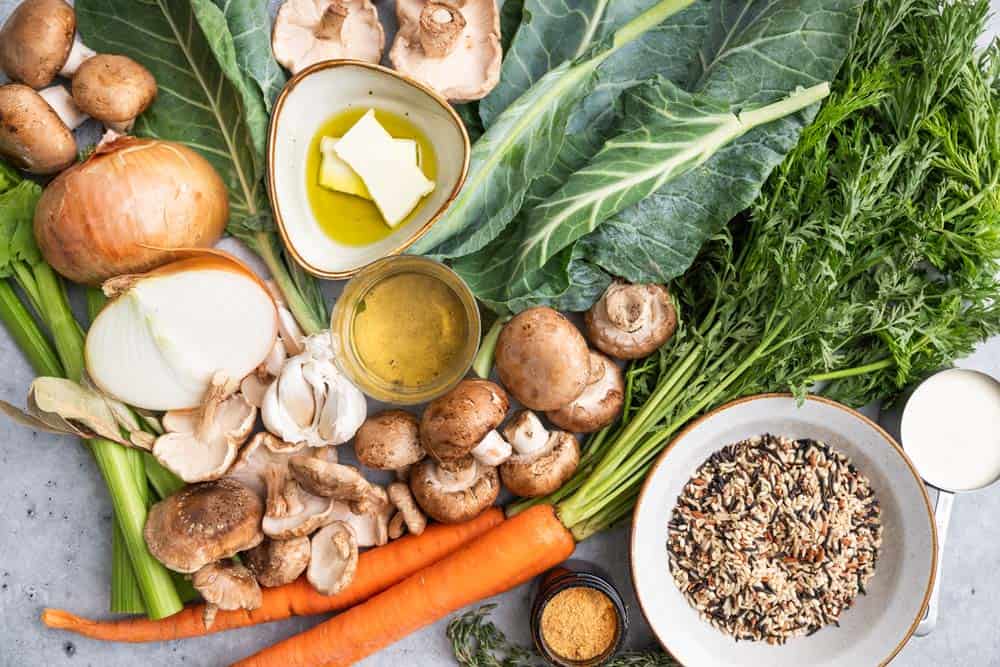 The Heart of the Dish: California-grown Mushrooms and Wild Rice
At the core of our recipe are two ingredients that speak volumes about California's diverse agriculture: wild rice and mushrooms. Wild rice, with its nutty flavor, perfectly complements the earthy tones of the mushrooms. But have you ever wondered how these mushrooms make their journey from California farms to your bowl?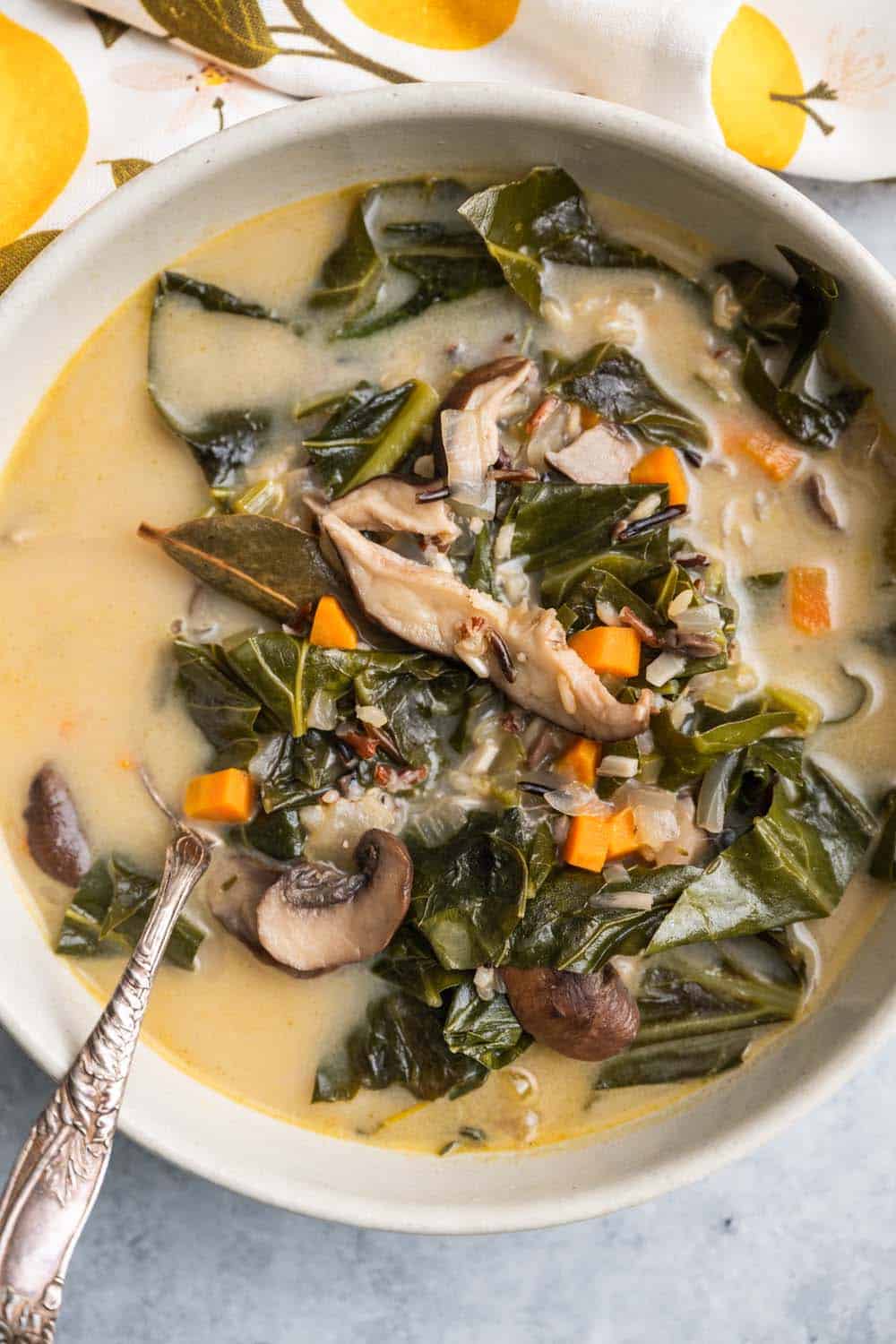 A Closer Look at California's Mushroom Cultivation
In California, mushroom farming is both an art and a science. Farms like Far West Fungi are perfect examples. These fungi are not just grown but carefully nurtured in controlled environments that mimic their natural habitats. From the selection of substrates to the precise monitoring of humidity and temperature, every step is a testament to the dedication of California's farmers to producing top-quality mushrooms.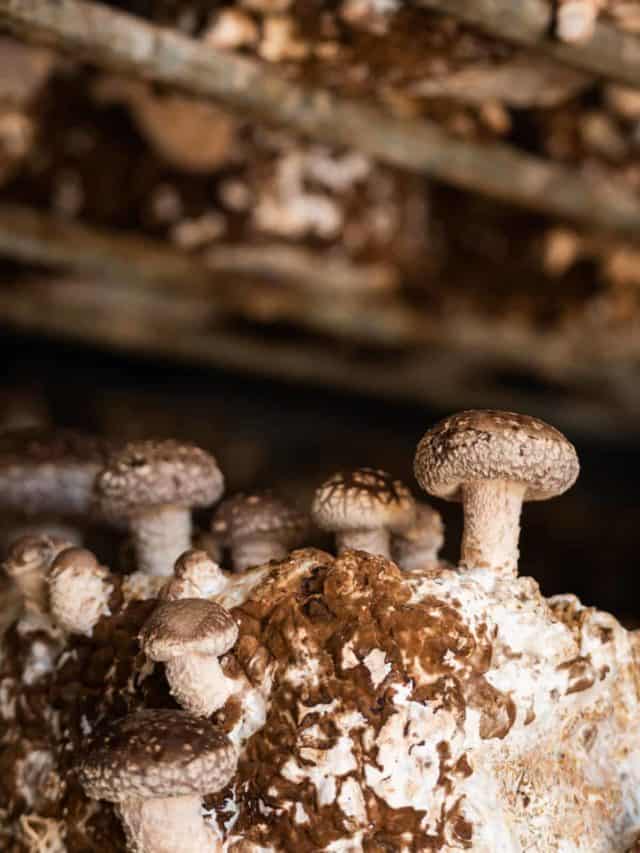 Mushrooms haven't always been the culinary equivalent of the "It Girl." Even though the New York Times called them the "Ingredient of the Year," mushrooms have been a divisive ingredient that people either love or love to hate.
The Garrone family of Far West Fungi has always been passionate about mushrooms. They've been growing and distributing edible fungi for the past 35 years!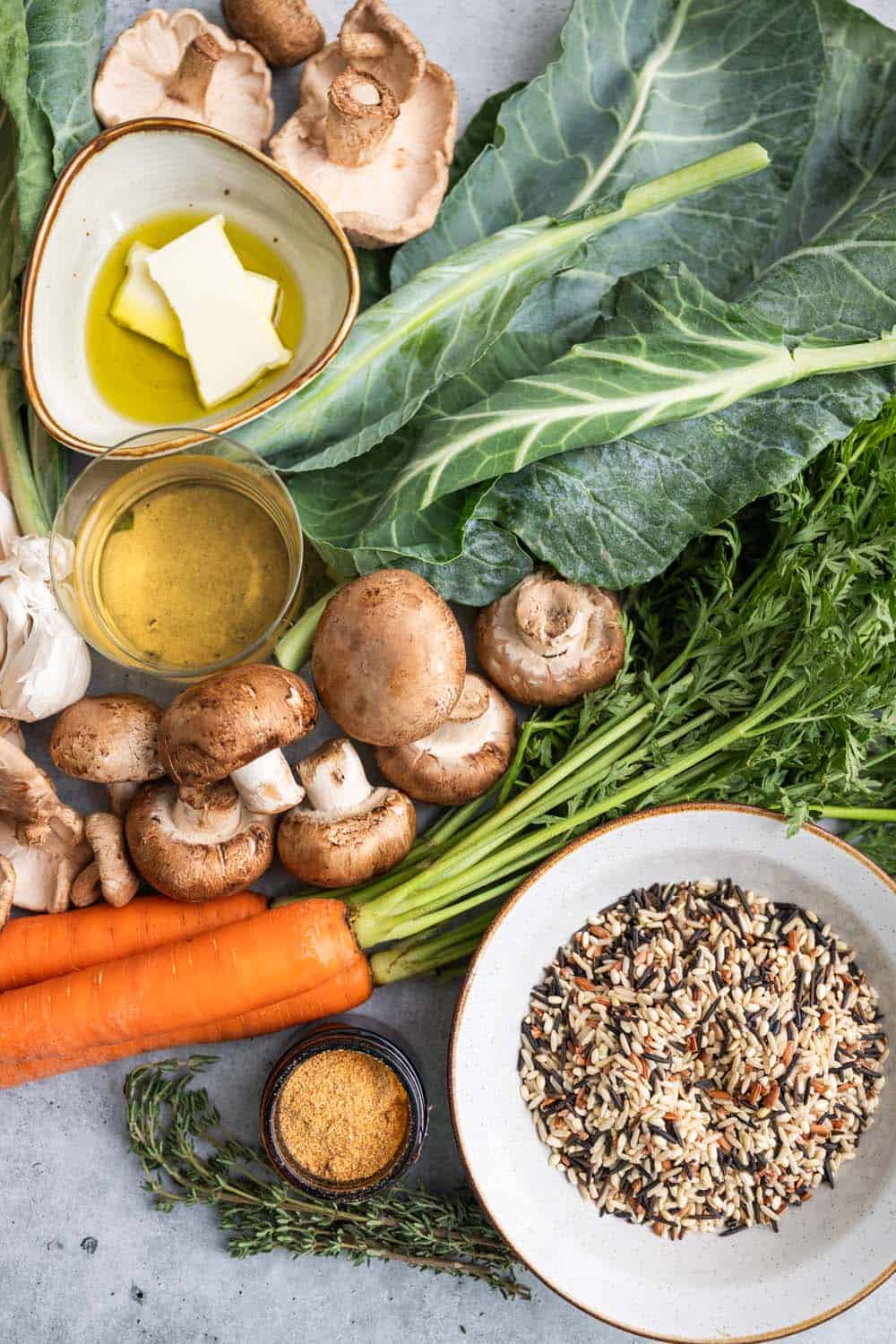 Snuggle Up to a Bowl of Collard Green and Wild Rice Soup with Mushrooms
This Collard Green and Wild Rice Soup with Mushrooms is a treasure trove of flavors and textures, bringing together the hearty goodness of collard greens, the rich umami of mushrooms, and wild rice's unique texture and flavor.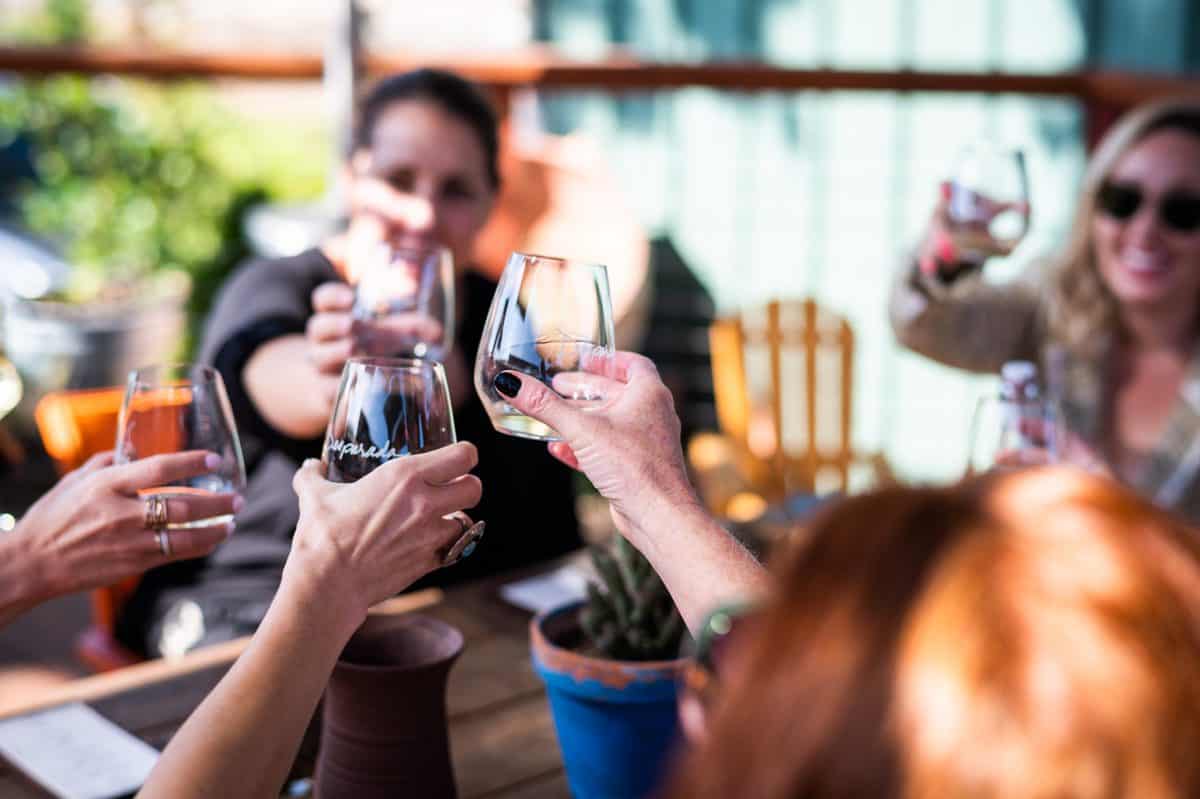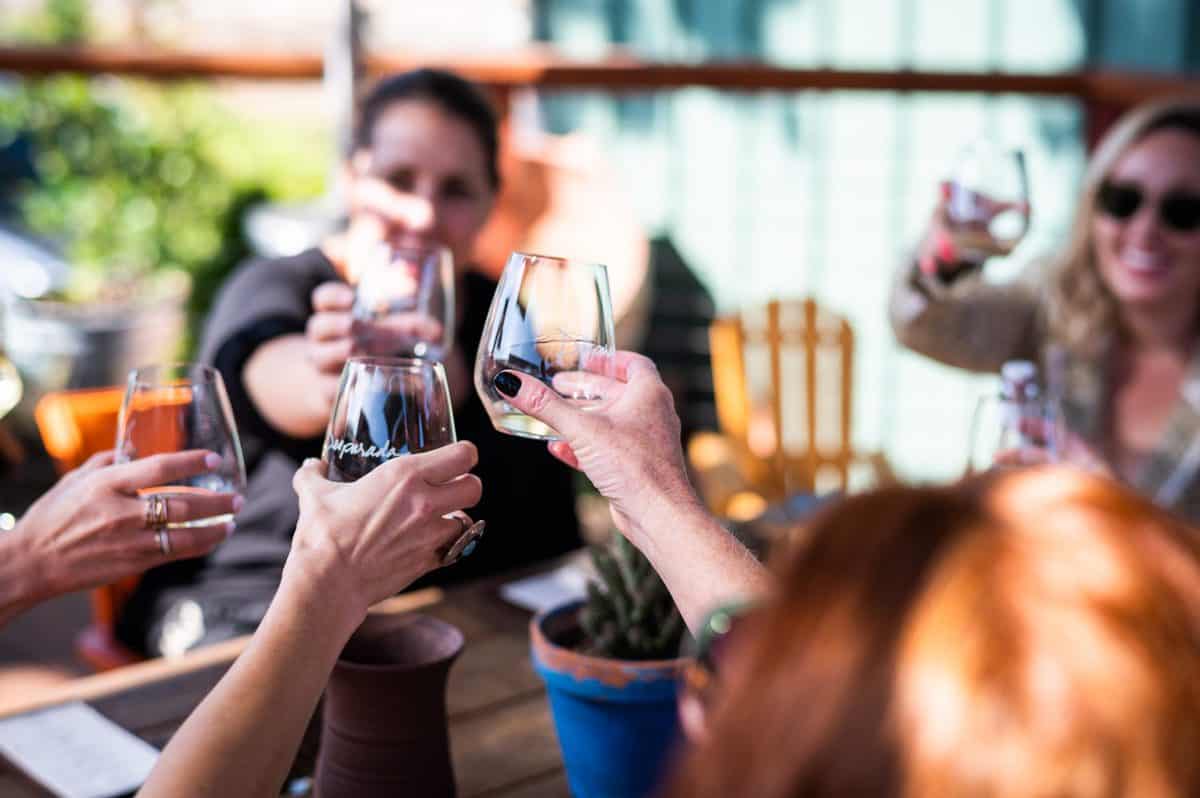 Pairing with California Wines
What's a Californian dish without a glass of wine? This soup pairs wonderfully with a variety of California wines. The right wine can elevate this dish to new heights, whether it's a light Pinot Noir or a crisp Chardonnay.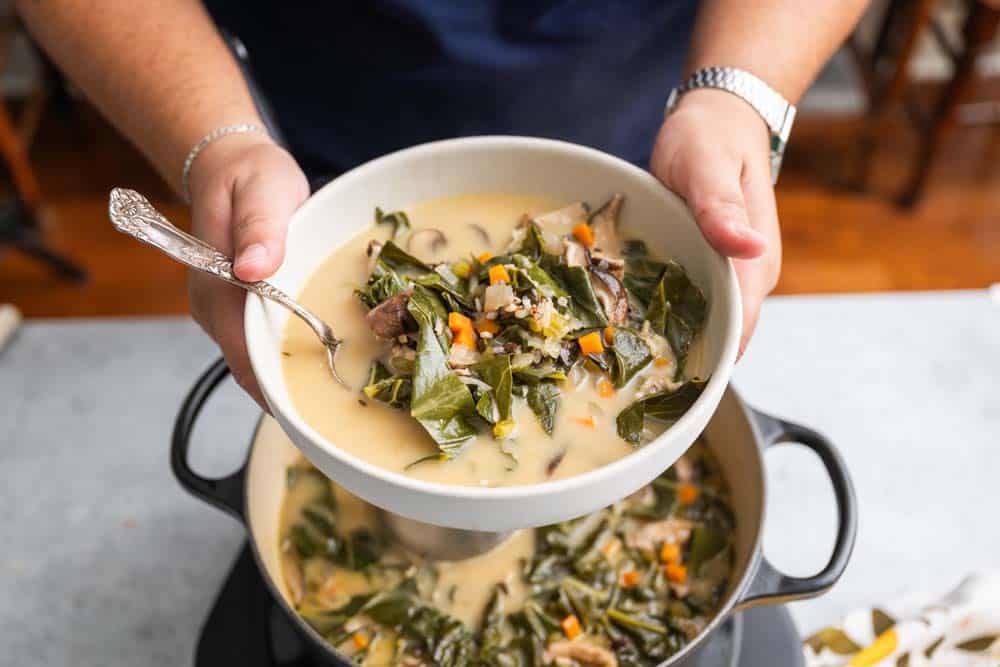 We'd love to see your culinary creations! If you try this recipe, don't forget to share your experience and photos. Tag us on social media using #CAGROWN and join our community of California produce lovers.
Craving more CA Grown goodness? Don't forget to follow us on Pinterest for more fresh and fabulous recipe inspiration!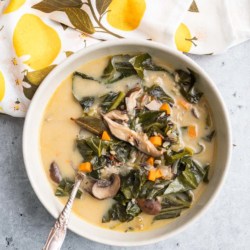 Collard Green and Wild Rice Soup with Mushrooms
This hearty and healthy soup makes dinner easy with its harmonious blend of earthy California-grown mushrooms, tender wild rice, and vibrant collard greens. 
Ingredients
2 tablespoons butter, unsalted
2 tablespoons olive oil
1 yellow onion, small dice
4 celery stalks, small dice
3 carrots, peel and small dice
6 thyme sprigs
2 bay leaves
2 cups baby bella mushrooms, sliced
2 cups shiitake mushrooms, sliced
2 tablespoons garlic, minced
1 cup California wild rice
½ cup California white wine (we used Sauvignon Blanc)
2 quarts vegetable stock, homemade or store-bought
4 cups of washed and sliced collard greens
½ cup heavy cream
¼ teaspoon Boonville Sugar Rush Chili Powder (or substitute smoked paprika, click here to learn about Boonville Barn)
4 tablespoons kosher salt
2 teaspoons black pepper
Instructions
Heat butter and oil in stock pot or Dutch oven on medium-high heat. Add onions, celery, carrots, thyme, bay leaves, and spices and cook until onions are translucent, about 6 minutes. Add garlic, mushrooms, and wild rice while stirring constantly for about 2 minutes. Pour in white wine and allow to cook down until it is almost evaporated.

After the wine has reduced, remove the thyme sprigs and add vegetable stock and collard greens. Reduce heat to low, cover, and simmer for 45 minutes to an hour, or until the rice is tender.

Stir in heavy cream and taste for seasoning.

Soup can be refrigerated for up to 3 days in a tightly sealed container.
Notes
For a dairy-free version, substitute more olive oil for butter and leave out the cream. For a plant-based version, substitute your favorite dairy-free butter and milk.
Nutrition
Calories: 335kcalCarbohydrates: 39gProtein: 8gFat: 17gSaturated Fat: 8gPolyunsaturated Fat: 1gMonounsaturated Fat: 6gTrans Fat: 0.2gCholesterol: 32mgSodium: 5989mgPotassium: 695mgFiber: 6gSugar: 9gVitamin A: 7476IUVitamin C: 14mgCalcium: 114mgIron: 2mg