Recipes With Wild Rice That You Should Be Making Right Now
Recipes with wild rice are great any time of year, but they're especially good during the colder months. Wild rice from California is a more nutritious alternative to other grains because it isn't really a grain at all, it's actually a semi-aquatic grass!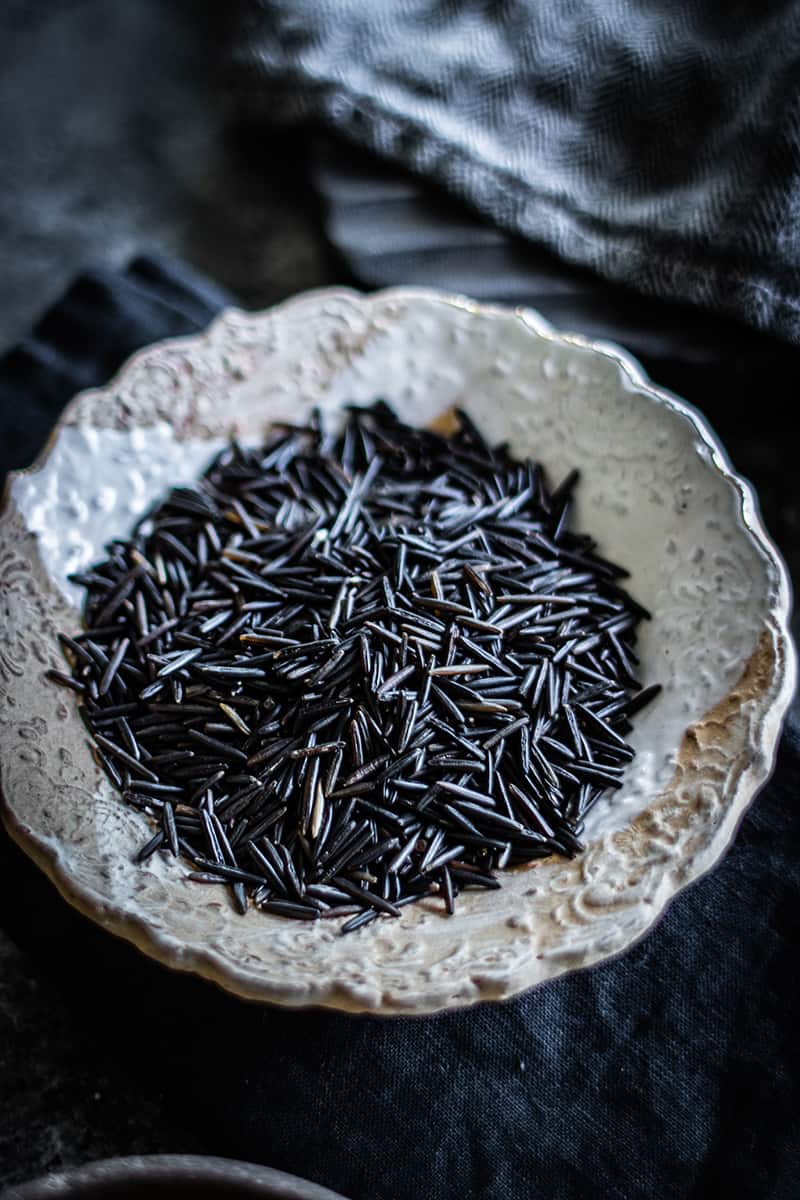 The history of growing wild rice in California
It's no secret that California is the breadbasket of the world. Naturally, it makes sense that California would be the number one producer of wild rice! Before we get into recipes made with wild rice it is important to understand the history of how we came to grow wild rice in California in the first place.
California wild rice is a considerably smaller and newer industry in comparison to California's white rice industry, but it is growing by leaps and bounds every single year. It began in 1972, when Vince Vanderford, a Northern California white rice farmer, attempted to grow wild rice seed brought to him by a friend in Minnesota (another state prominent for growing wild rice). Dedicating an acre and a half to wild rice production the first year, Vanderford yielded great results and began a new industry in California which has been commercially producing wild rice since 1977! In fact, by 1986, there were 50 farmers growing wild rice covering 15,760 acres in California.
The California wild rice industry has continued to grow substantially since the '70s!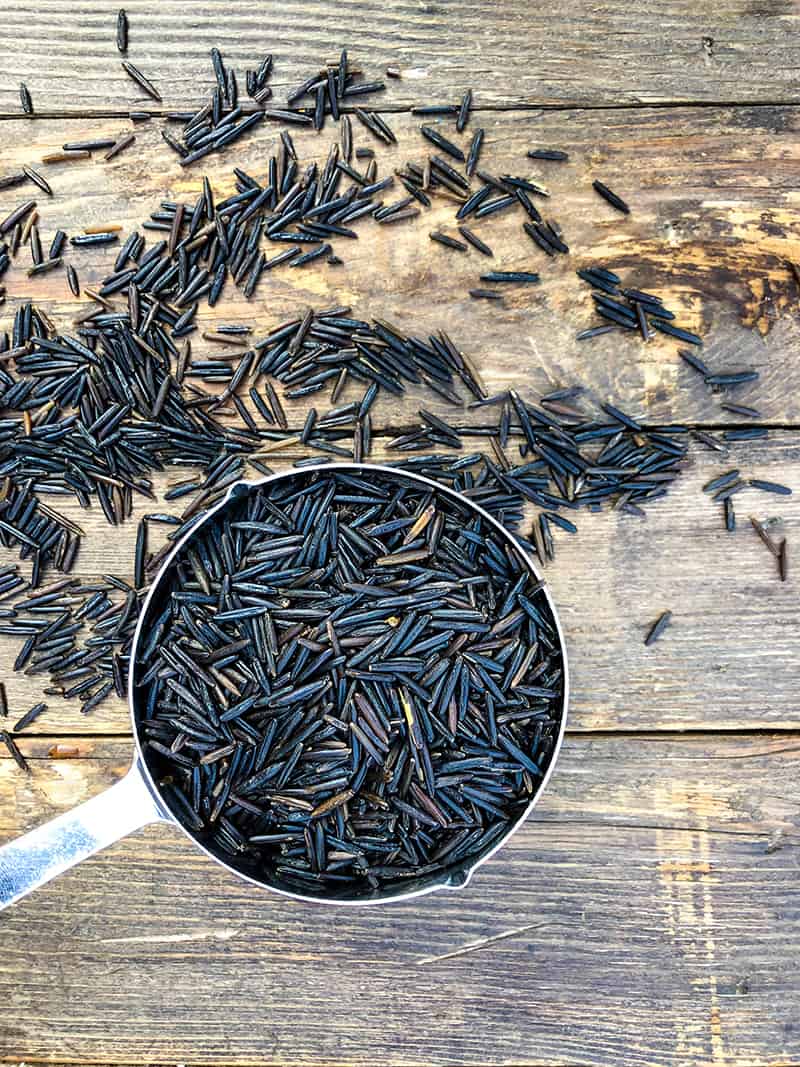 What are the nutritional benefits of eating wild rice from California?
One half cup of raw wild rice is only 358 calories.
​The low calorie and high nutrient content makes wild rice a nutrient-dense food.
Wild rice is high in protein, low in saturated fat, cholesterol, and sodium, and a great source of fiber.
Wild rice is rich in Thiamin, Lysine, Riboflavin, Vitamin B, and Iron.
Our favorite way to cook wild rice is in the Instant Pot!
Wild rice is a tough seed that absorbs water slowly resulting in long cook times which range anywhere from 45 minutes to an hour to fully cook through and loose the crunch factor.
Wild rice that is completely cooked will have a cream-colored interior with a nutty flavor and chewy texture. When completely cooked, wild rice can expand up to three to four times the original size. It also requires more cooking time than white or brown rice, so you will need to plan for making recipes with wild rice accordingly.
This Instant Pot recipe for wild rice makes perfect wild rice every time and is our favorite preparation method.
Wash wild rice in cold water to remove any dirt or dust before cooking it in your Instant Pot.
Add 1 cup washed wild rice and 1 1/4 cups liquid (broth or water) to the Instant Pot.
Secure the lid and set the steam valve to "sealing".
Select the manual/pressure cook option and cook on high pressure for 22 minutes. When the cooking cycle is complete, let the pressure naturally release for 10 minutes and then move the steam valve to venting, manually releasing any pressure that is left.
Now that you know an easy way to make a boatload of wild rice, it is time to share some of our favorite recipes with wild rice!
Keep scrolling for nine of the best recipes with wild rice we have ever tasted!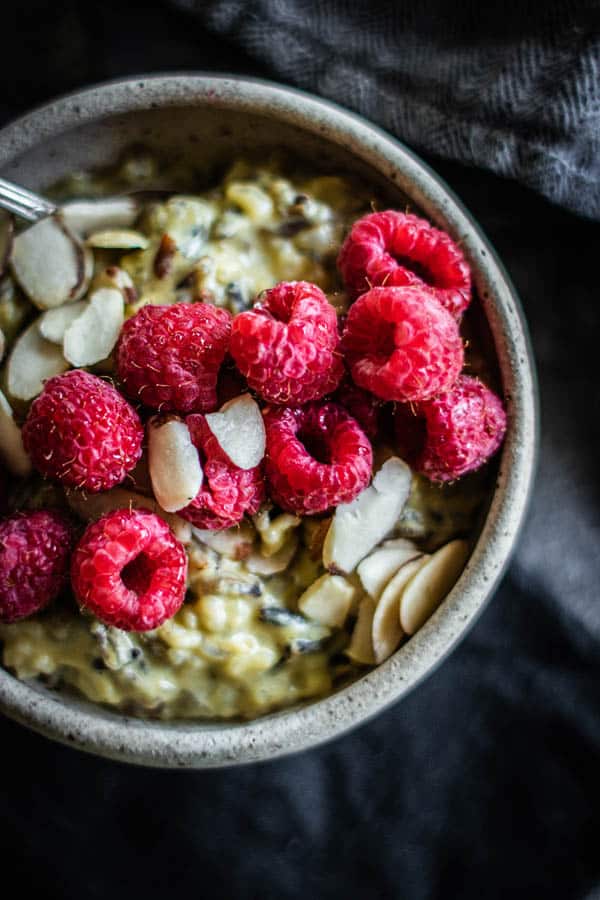 Our easy recipe for rice pudding is made with creamy homemade pistachio milk and wild rice. Free of refined sugars, this rice pudding has a flavor profile that is pleasantly nutty and rich without being cloyingly sweet!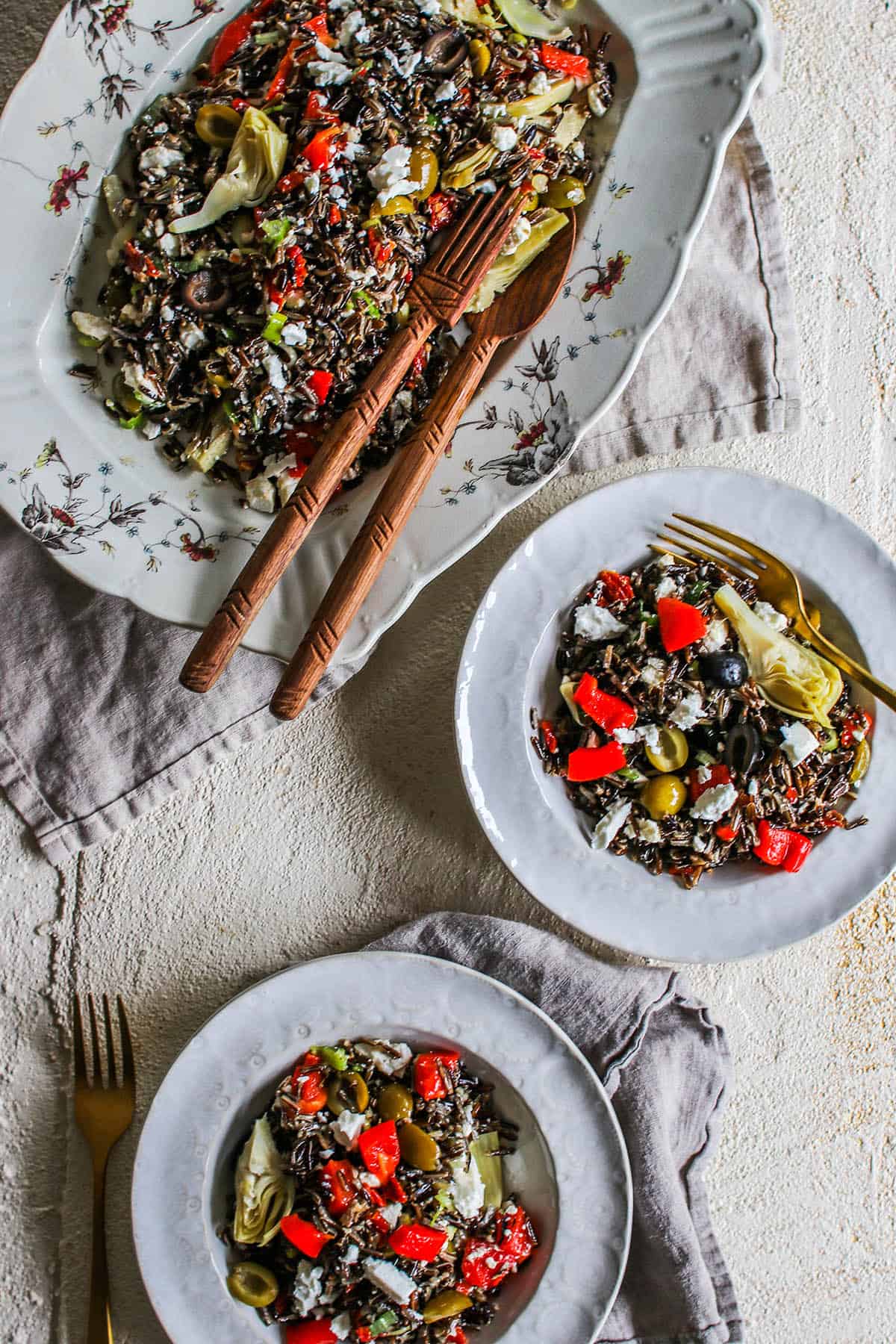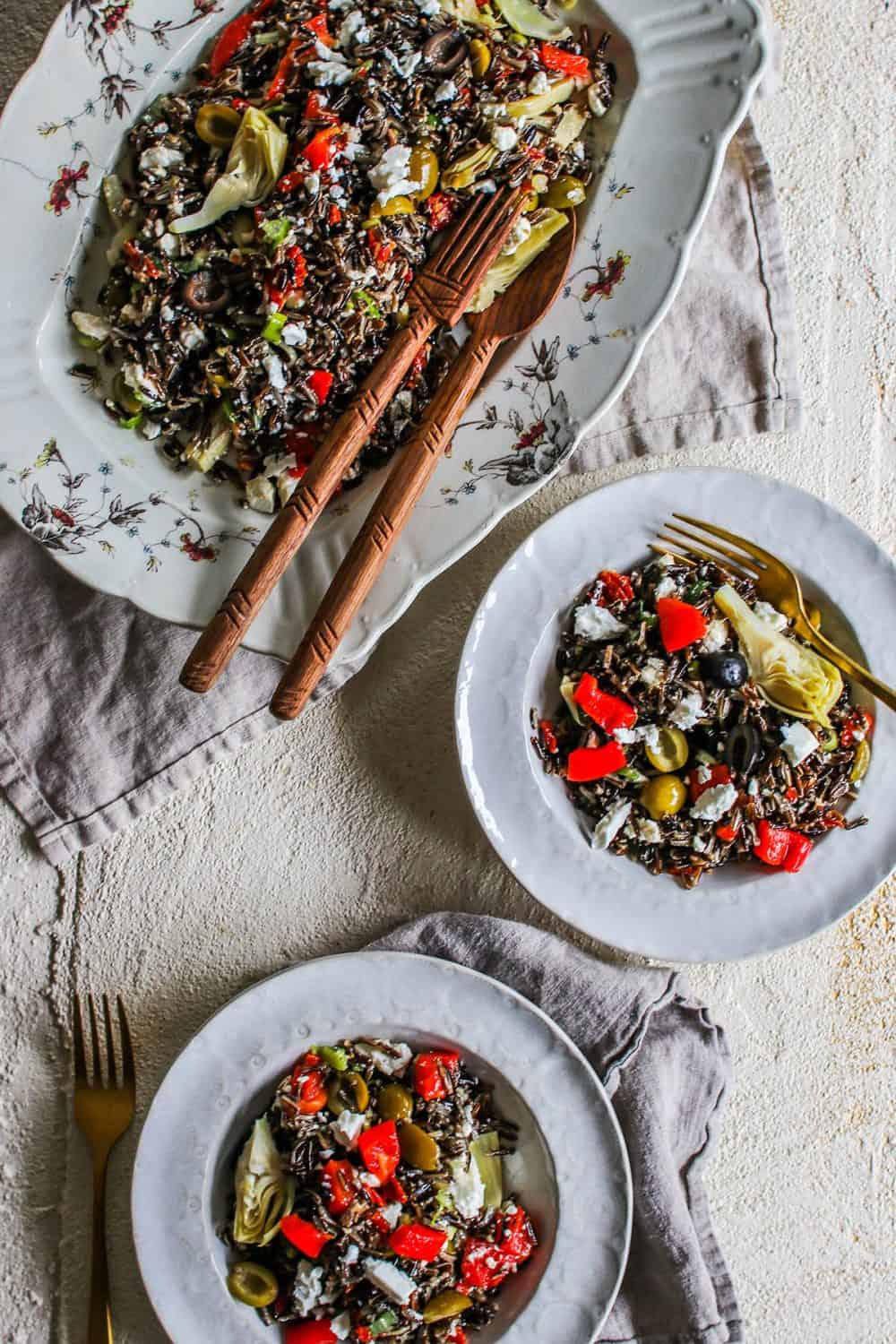 The California Wild Rice Advisory Board has us swooning over this cold wild rice salad that is packed with artichoke hearts, roasted red peppers, and olives. It's literally perfect for the holidays!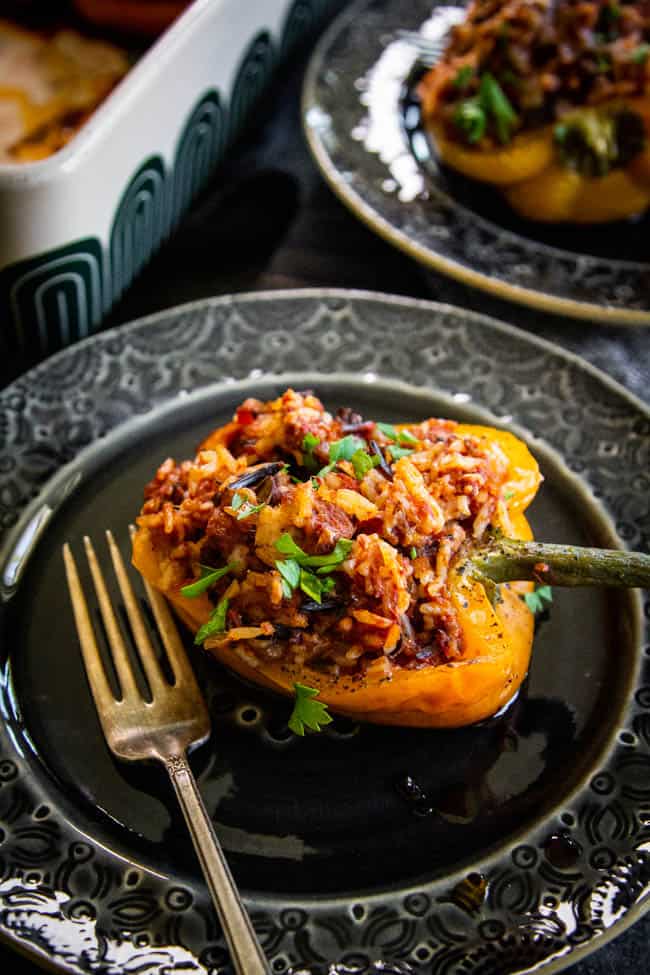 While hearty, this recipe is also brimming with big, bold flavors thanks to the hot Italian sausage, wild rice, tomatoes, onions, garlic, and red wine!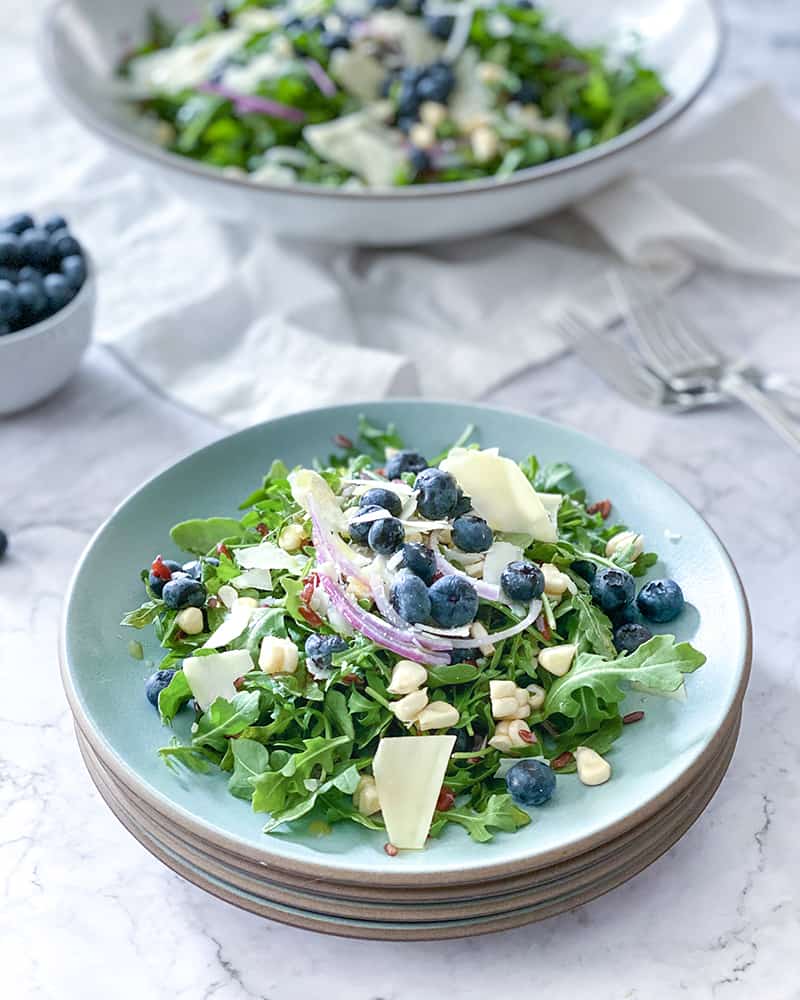 This springtime salad from California Blueberries is loaded with California goodness including fresh blueberries, corn, and arugula. Topped with earthy wild or red rice, salty Parmesan cheese, and a sweet-tart dressing, this is a salad you'll want to serve all season long.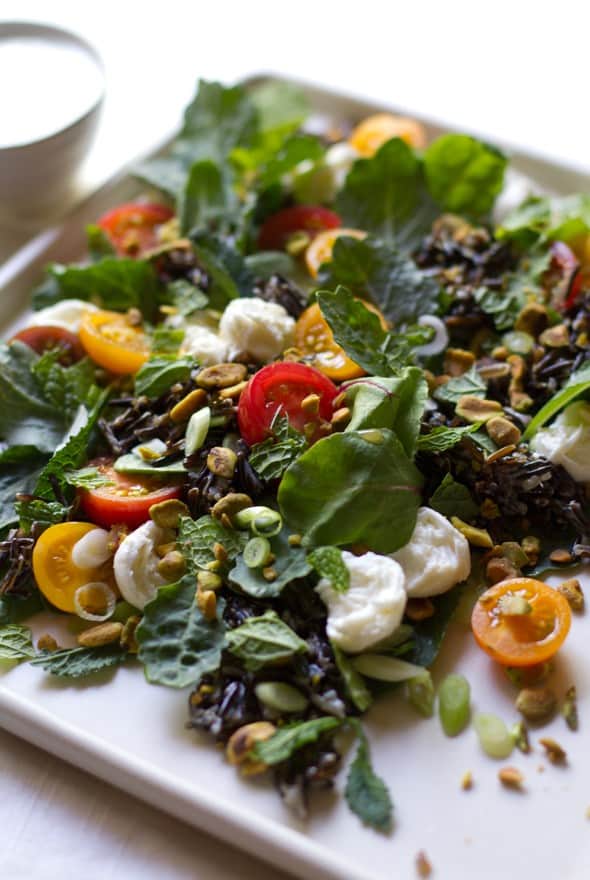 This is a salad that Aida of Salt & Wind turns to when she wants a meal of a salad or when she has extra wild rice on hand.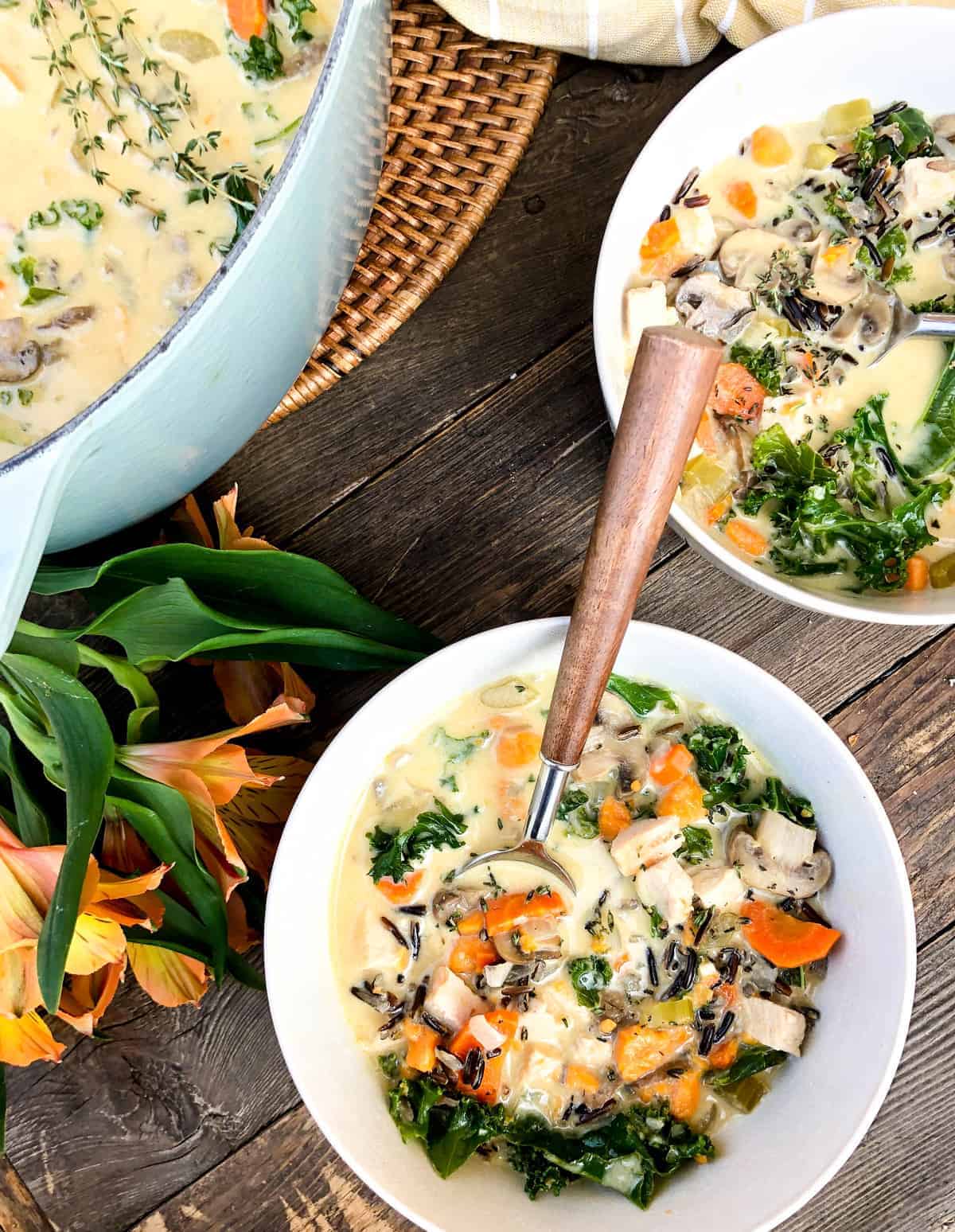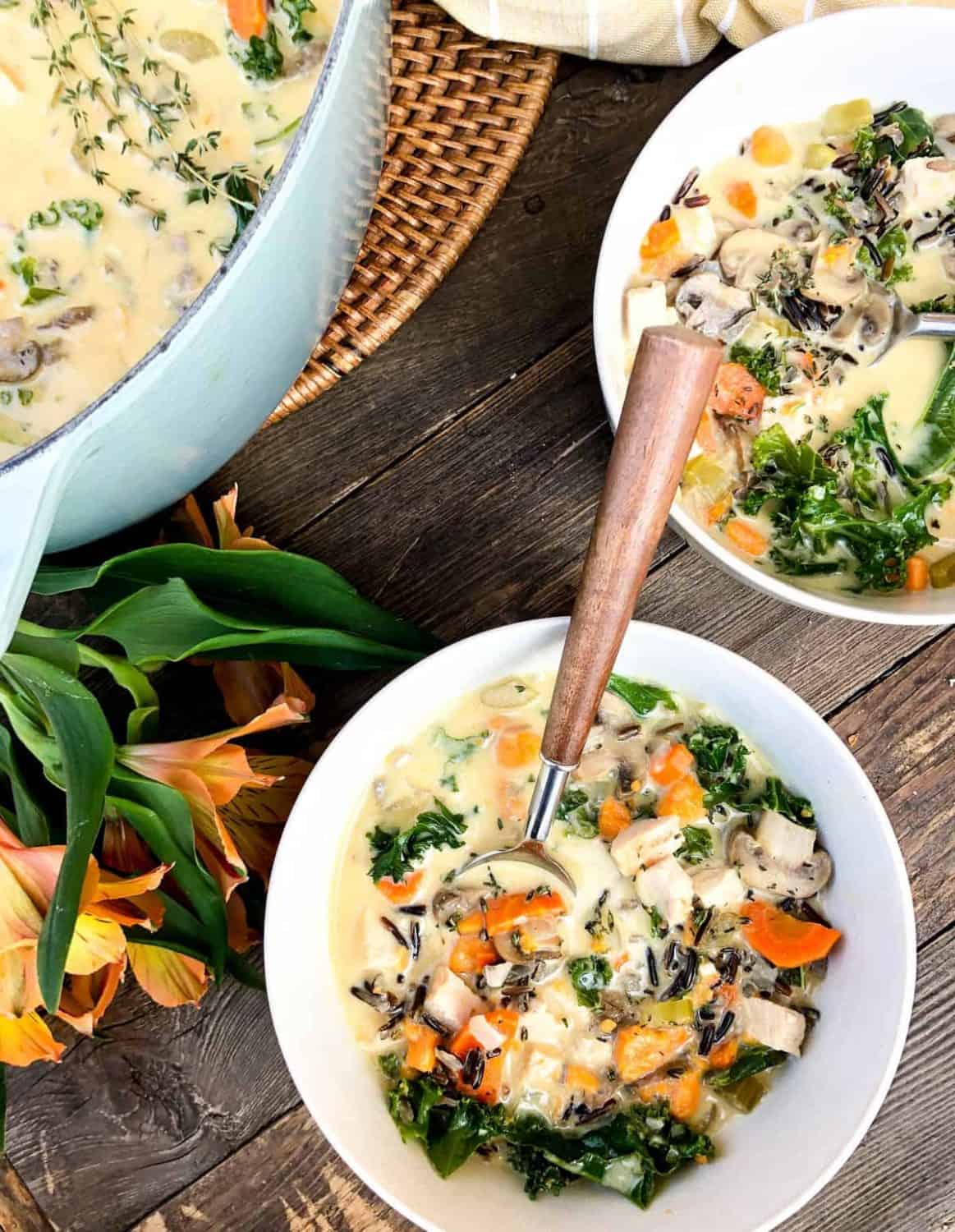 Our Turkey & Wild Rice Soup is the best use of leftover roast turkey ever! It's warm, filling, and extra delicious.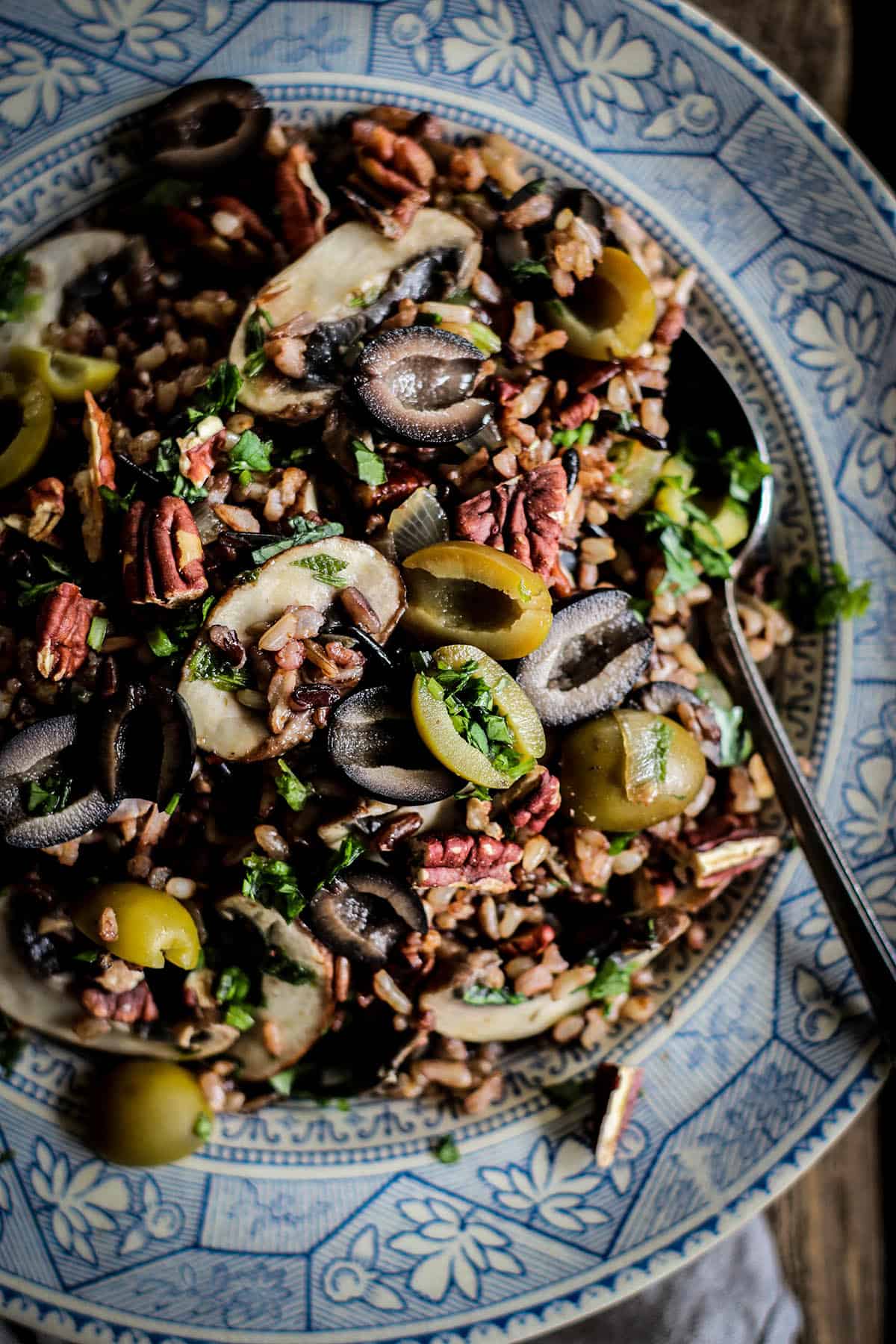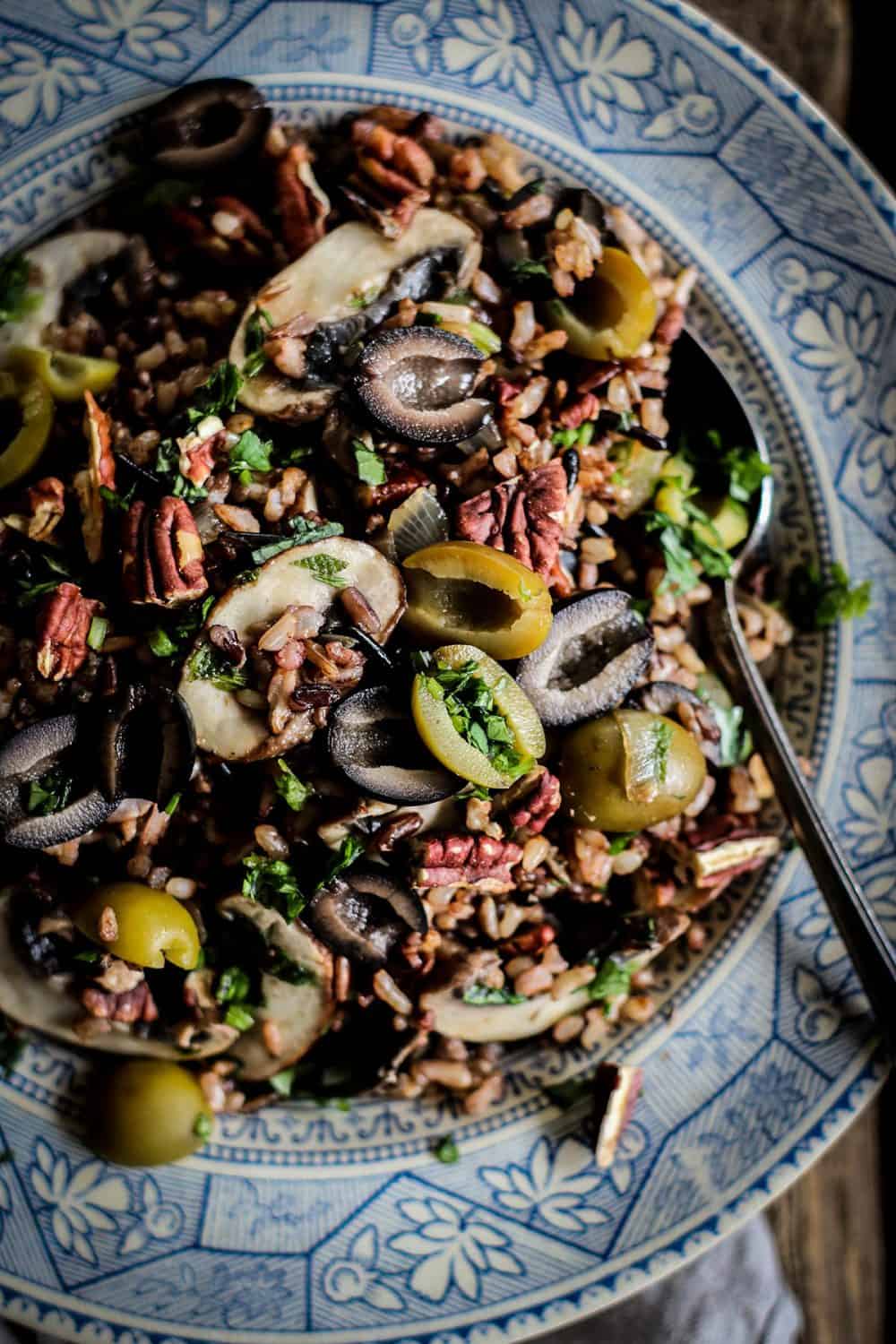 Looking for unique side dishes to add to your menu for the holidays? Try this recipe for wild rice stuffing! It's packed with flavor thanks to baby portabella mushrooms, olives, and pecans!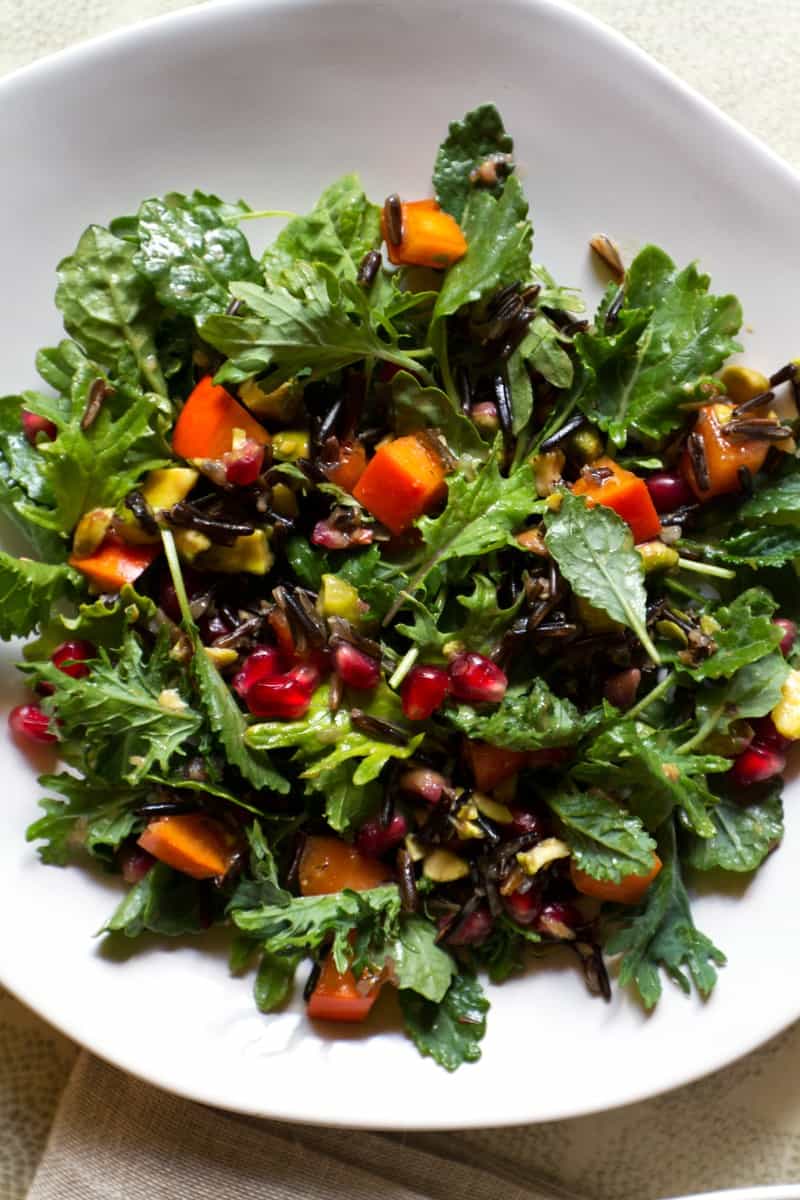 Aida of Salt and Wind suggests that you consider this the 'Little Black Dress' of salads — it works for any occasion from a formal dinner party to a light lunch.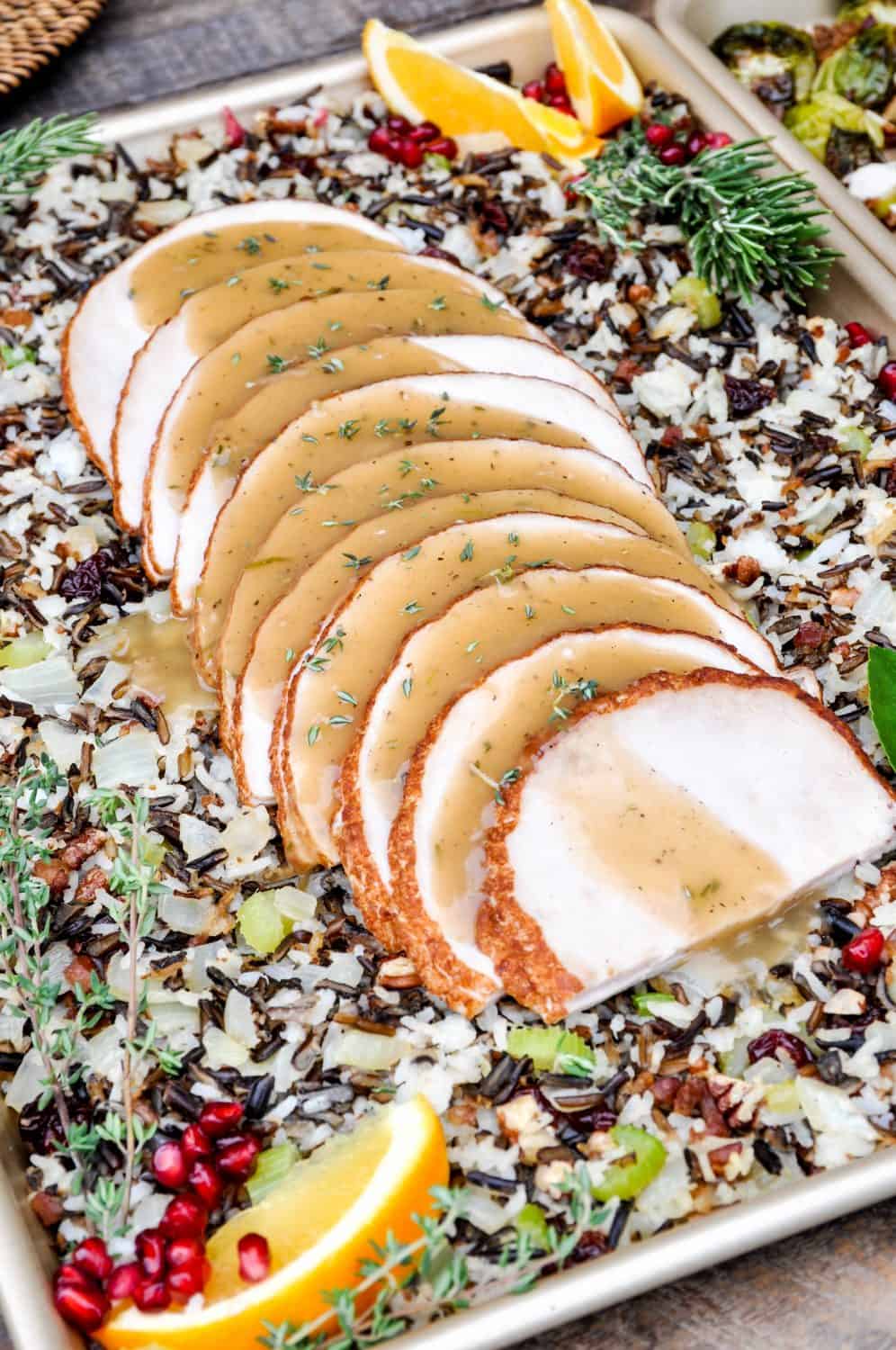 Thanksgiving, prepared only on sheet pans? Yes, please! We are all about minimum clean up with maximum flavor, even when it comes to the holidays
Frequently Asked Questions about recipes with Wild Rice
How many calories are in a serving of wild rice?
One-half cup of raw wild rice is only 358 calories!
Is wild rice gluten–free?
Wild rice is naturally gluten-free and grain-free, as wild rice is not technically rice, but a semi-aquatic grass native to North America.