Support Local Restaurants- Dine Out to Help Out
It's more important than ever to support local restaurants. The last two years have been tough on everyone, but they've been particularly difficult for local dining establishments. Between forced closures, pivoting to take out only service and scrambling to create outdoor dining areas, restaurant owners and workers have been put through the wringer. Through it all, they've greeted us with open arms, smiling faces and warm meals.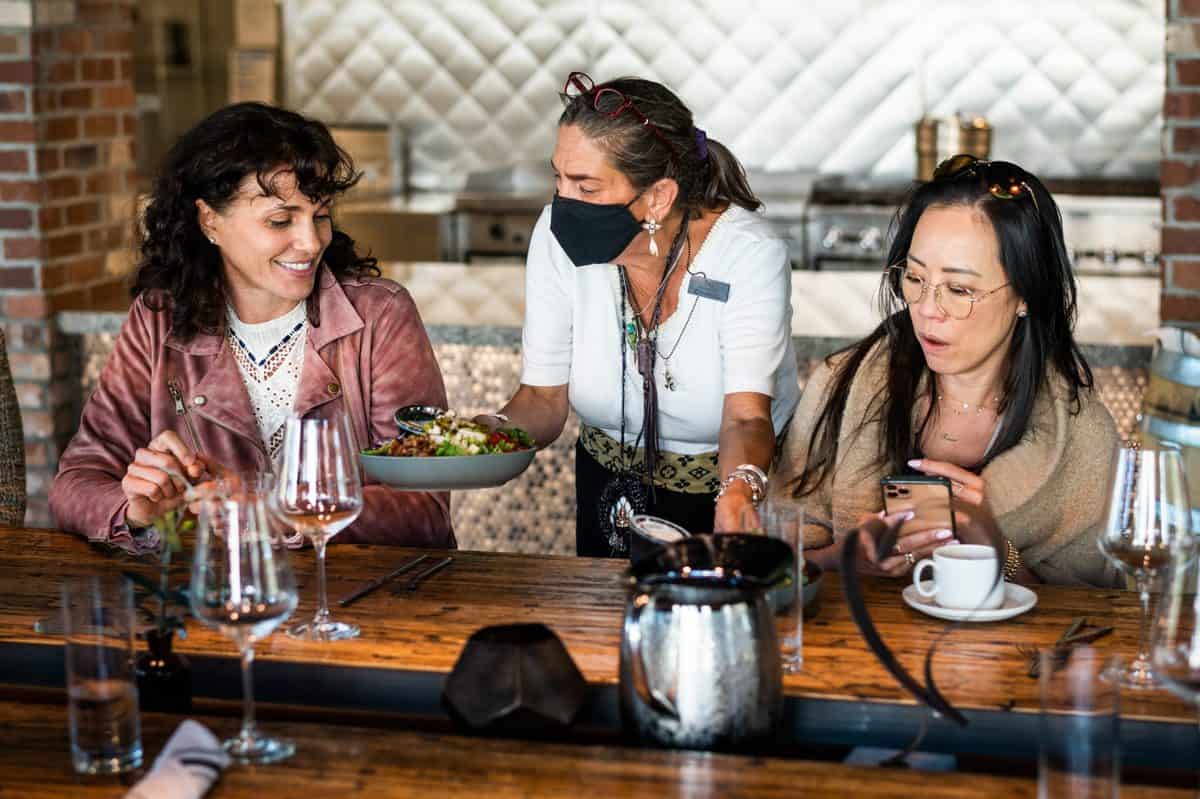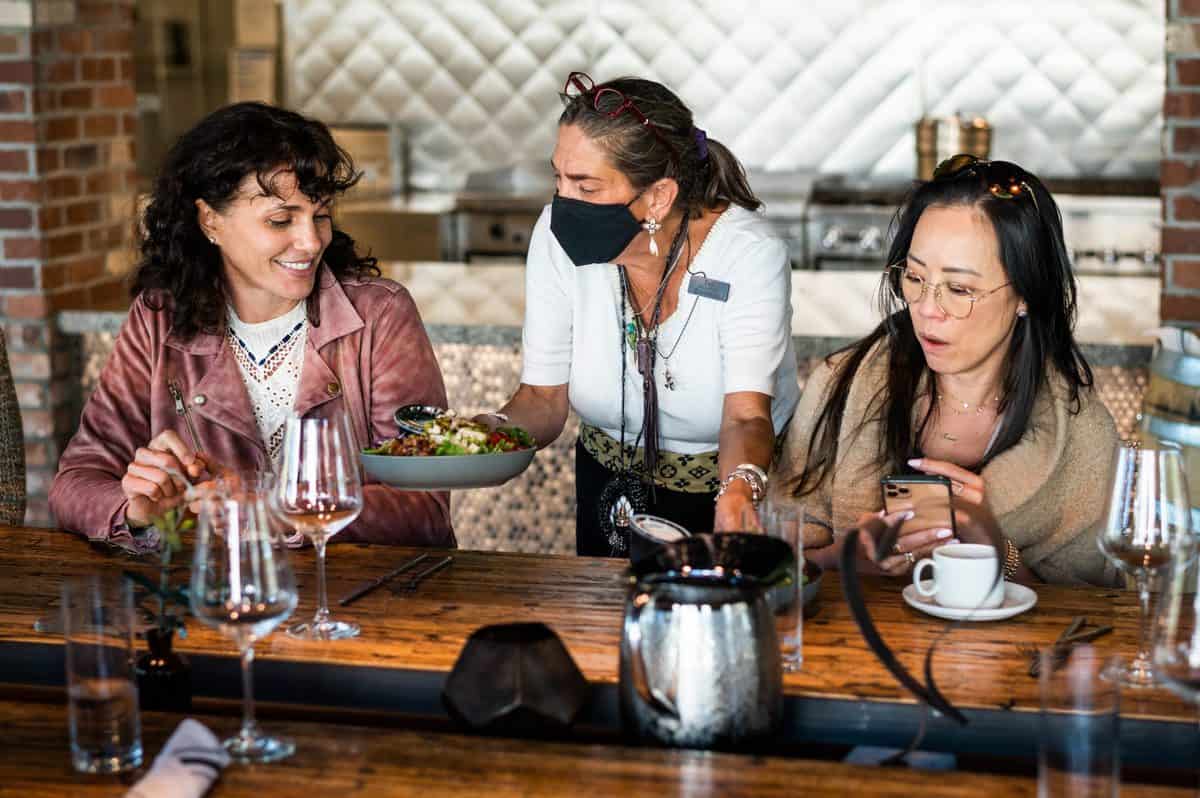 This month, California Grown is joining The Grateful Table's Dine Out To Help Out initiative. How can you show your support? It's easy! Simply dine out. Order takeout, delivery, or enjoy a meal at your favorite restaurant. Able to do more? Chip in to the Restaurants Care relief fund to create a safety-net for food and beverage workers right here in California.
Bonus: by supporting your local restaurants, you can win $200! Just follow @RestaurantsCare on Twitter or Instagram. Each week, both platforms will post an image for the sweepstakes. Simply tag your favorite California restaurant in the comments and tag a friend you want to dine with. Each week, two winners will receive a $200 gift card to the restaurant they have tagged!
If it's not possible to visit your favorite restaurant due to financial concerns or location, the next best thing is to recreate some of your favorite dishes at home! While you're at it, go the extra mile. Snap a pic of your dish and post on social, tagging the restaurant it was inspired by. Here are a few of our favorite dishes inspired by some amazing restaurants across the state!
Roasted Mushroom on Polenta Rounds: Inspired by La Cosecha
We visited Paso Robles in September to celebrate California Wine Month. Paso is definitely an up and coming wine region. Our friend Sommvivant calls it "a little bit country, a little bit rock and roll", and we think that hits the nail right on the head.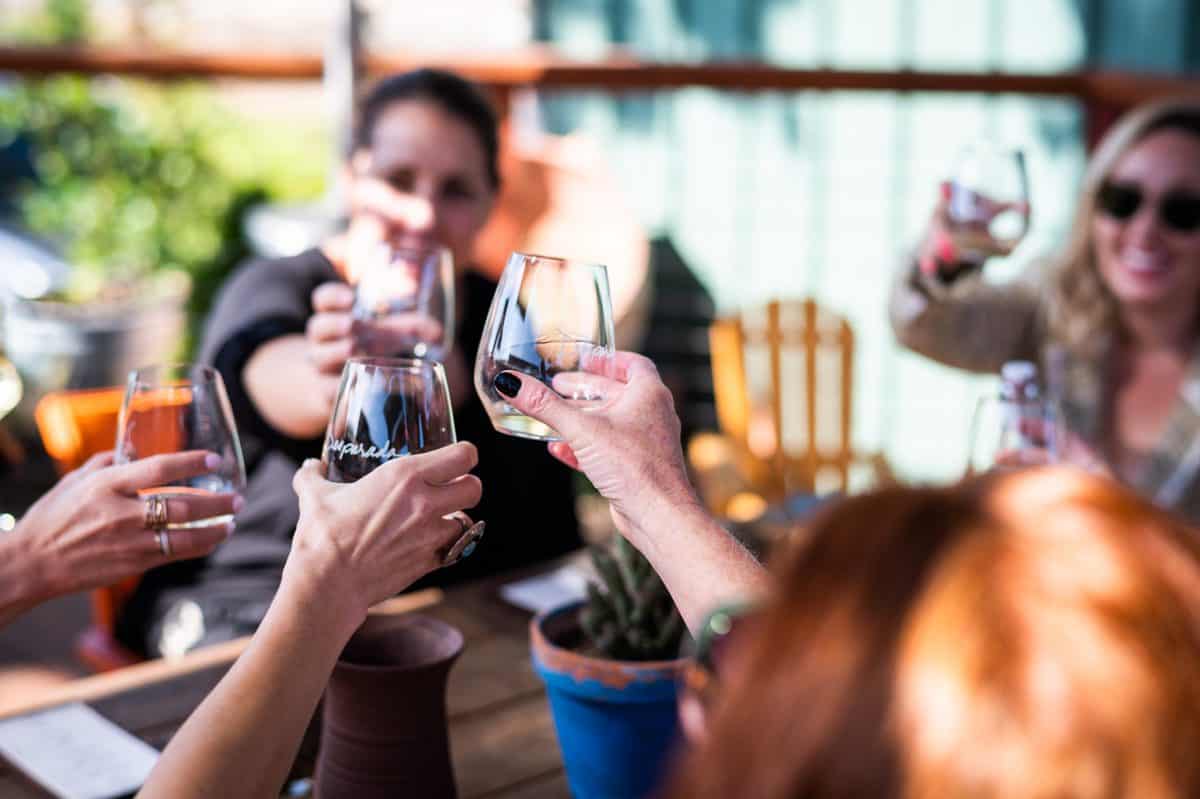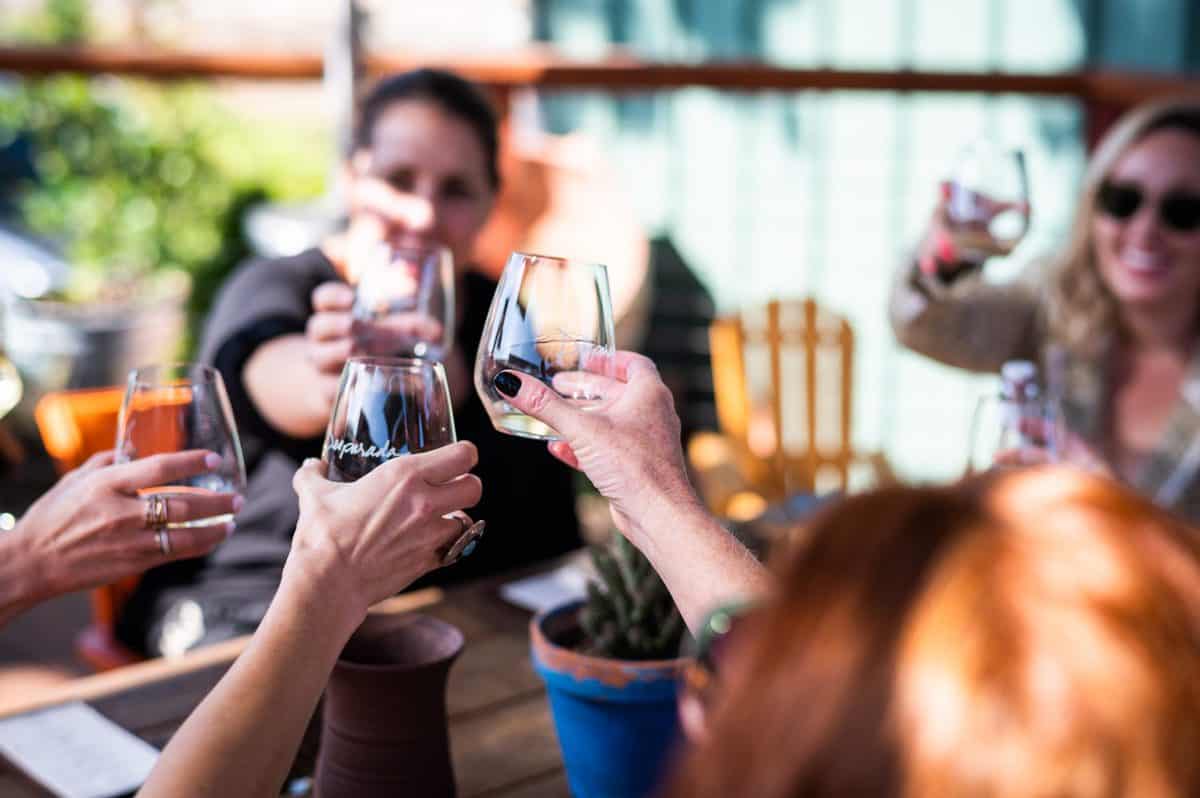 While in Paso, we enjoyed a variety of local wines – and were even treated to personal tastings with the winemakers themselves! While the wine may have been the main attraction, it would be remiss not to mention the gorgeous views, our VIP tour with Bruce Munro: Light at Sensorio, and some unforgettable meals.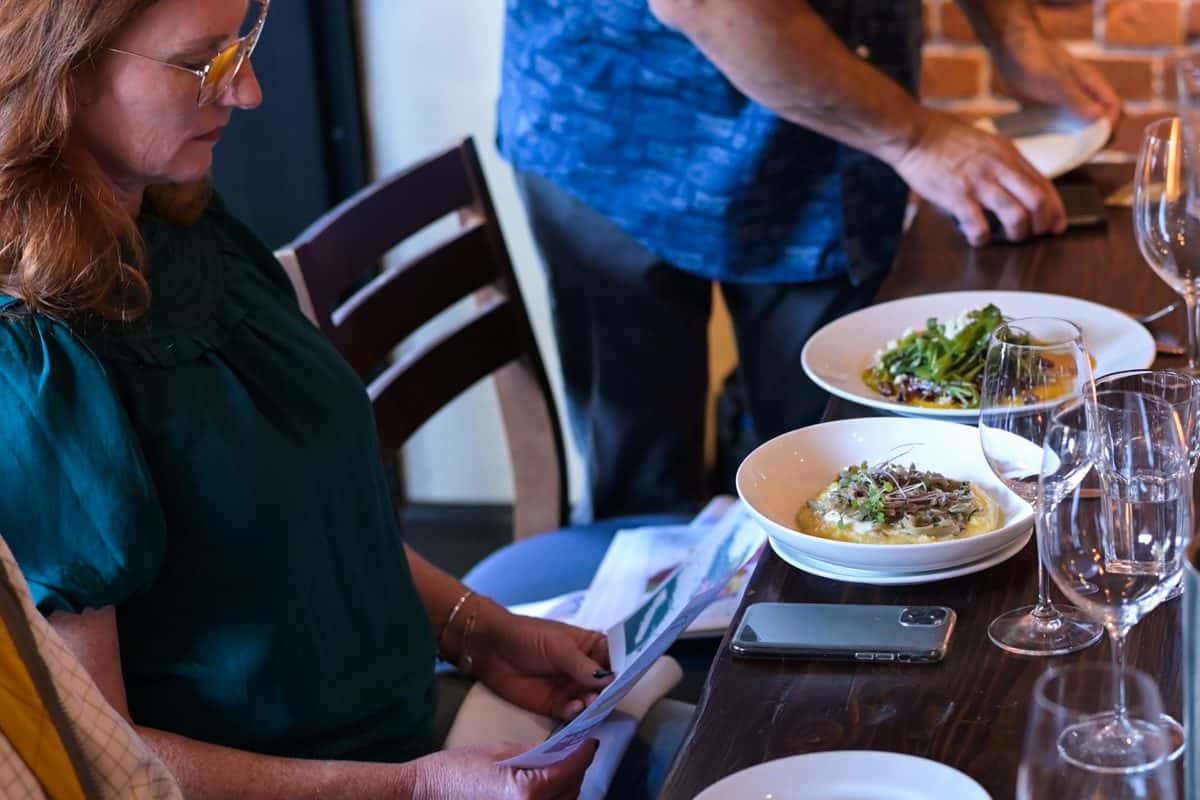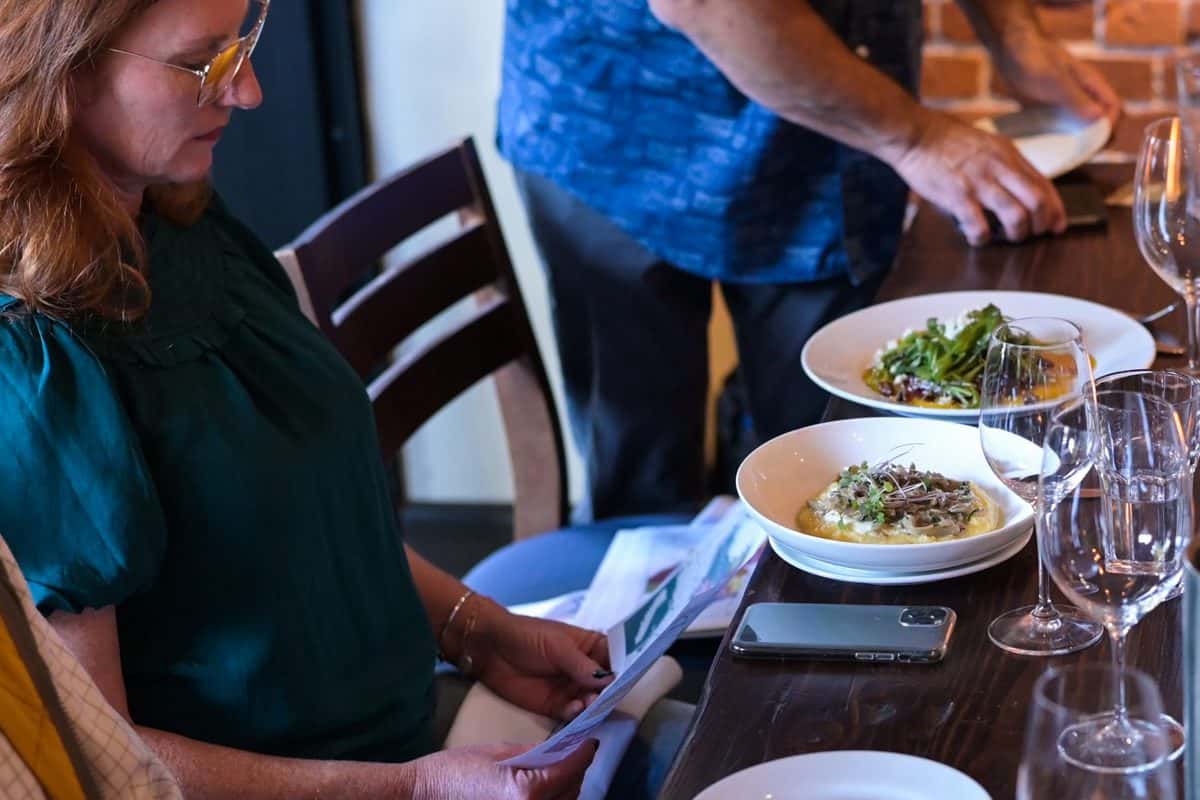 La Cosecha is centrally located in downtown Paso. This charming bar and restaurant is a true farm to table experience. Locally grown produce is prominently featured, but La Cosecha's focus on sustainability doesn't end there. During construction in 2013, repurposed materials were intentionally sought out and local craftspeople were employed as often as possible.
Both the ambiance and food at La Cosecha were incredible. Two highlights of the meal were the show stopping paella and an amazing mushroom polenta entreé.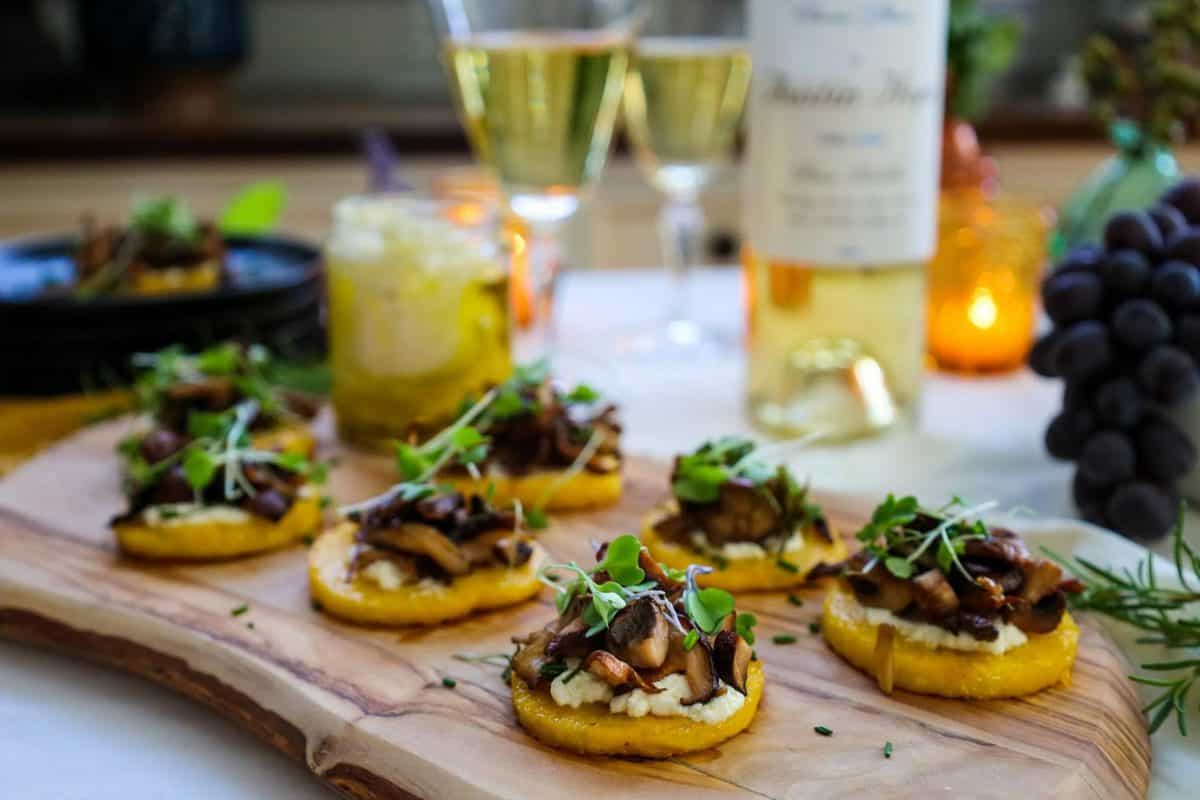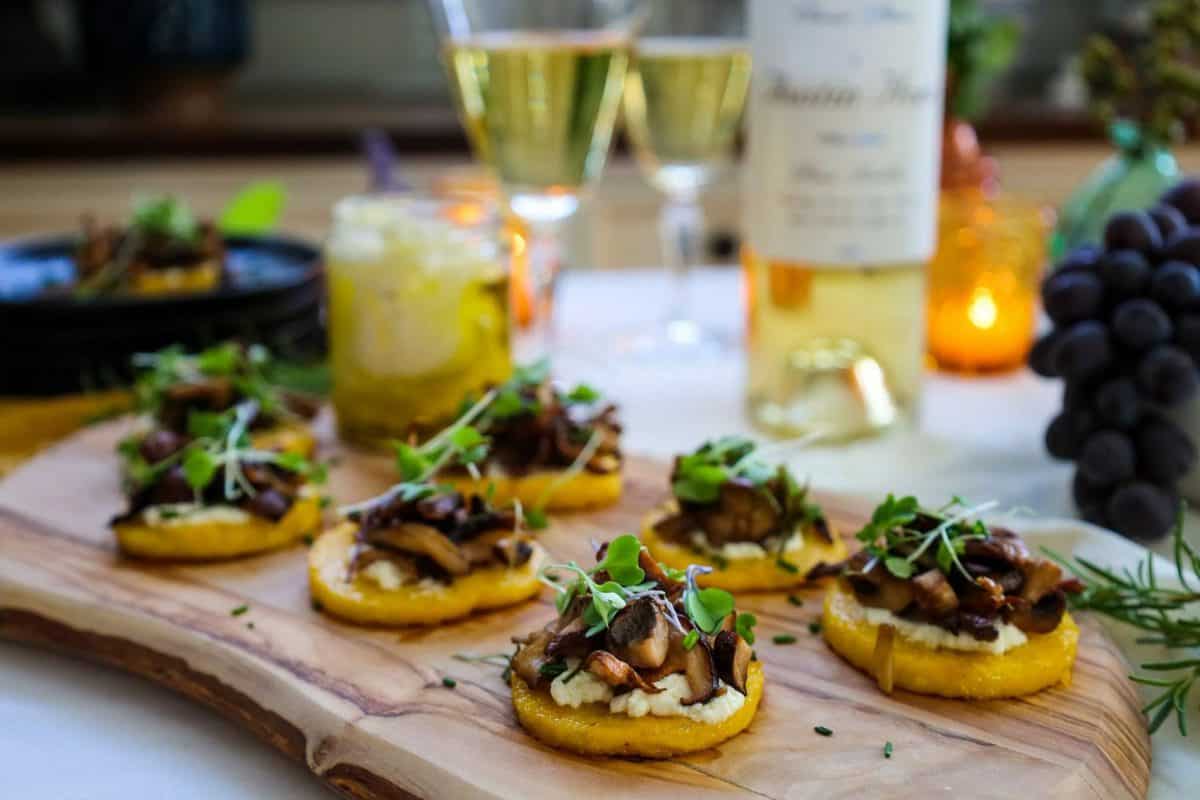 Our friend Alison from A Girl Defloured was so enamored with La Cosecha's Mushroom Polenta, that she decided to recreate the recipe at home. If you can't make it to Paso Robles to experience La Cosecha for yourself, Alison's Mushroom Polenta Rounds are the next best thing!
Lemon and White Chocolate Creme Brulée with Fresh Fig Compote: Inspired by Trelio
California's Central Valley is known for its fertile soils and an amazing array of produce, so it stands to reason that there is some pretty spectacular farm to table dining.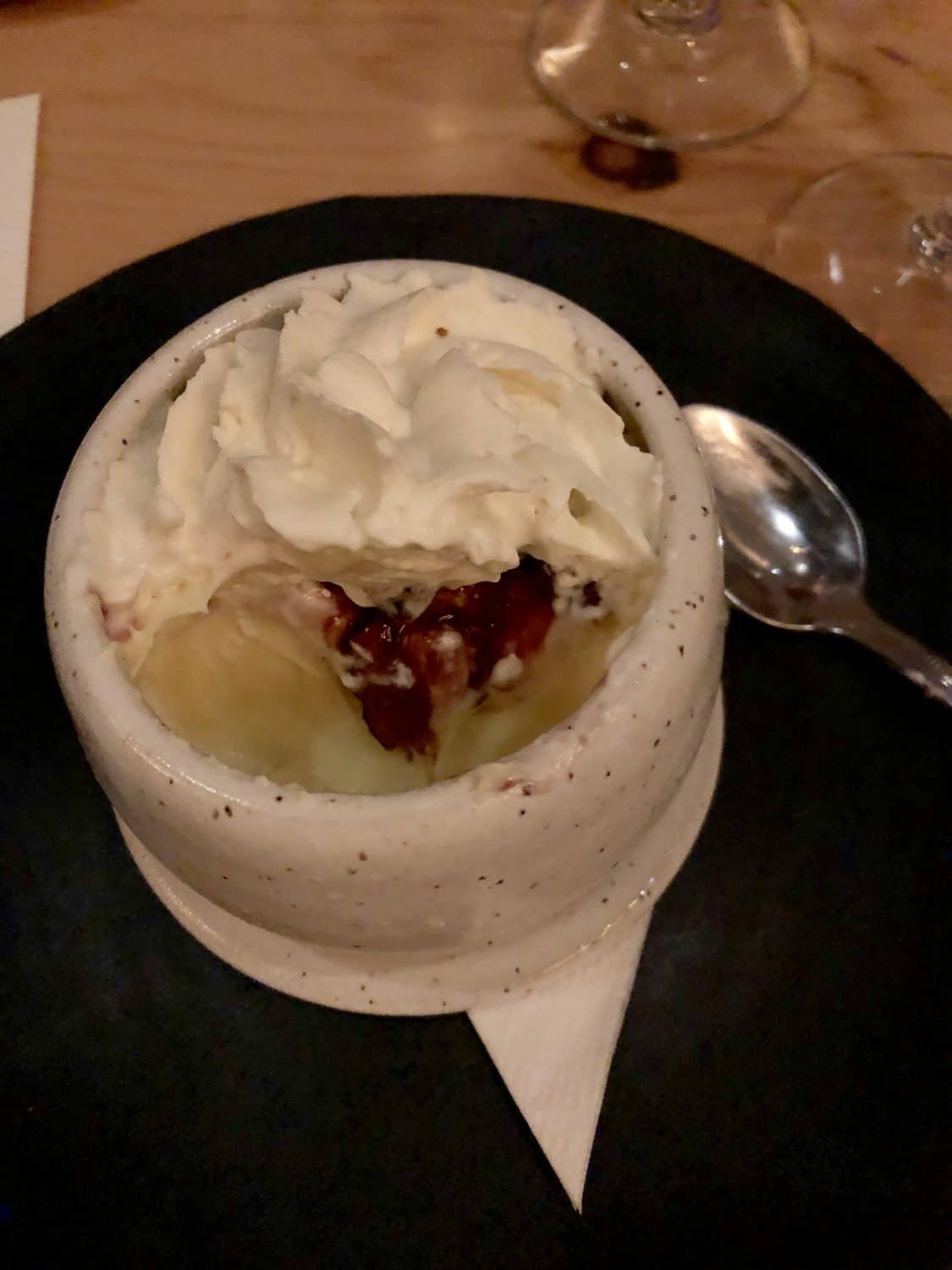 Trelio, a small family owned restaurant in Clovis, California, uses only seasonal ingredients to create their dishes. During a visit while on our 2019 Farm Tour, we tasted the most amazing white chocolate + lemon pot de creme with fresh figs, and we just knew we had to recreate this dish.
We'd share a better picture of the original, but unfortunately someone was a little too eager and snatched a bite before we could snap a pic. It was THAT good.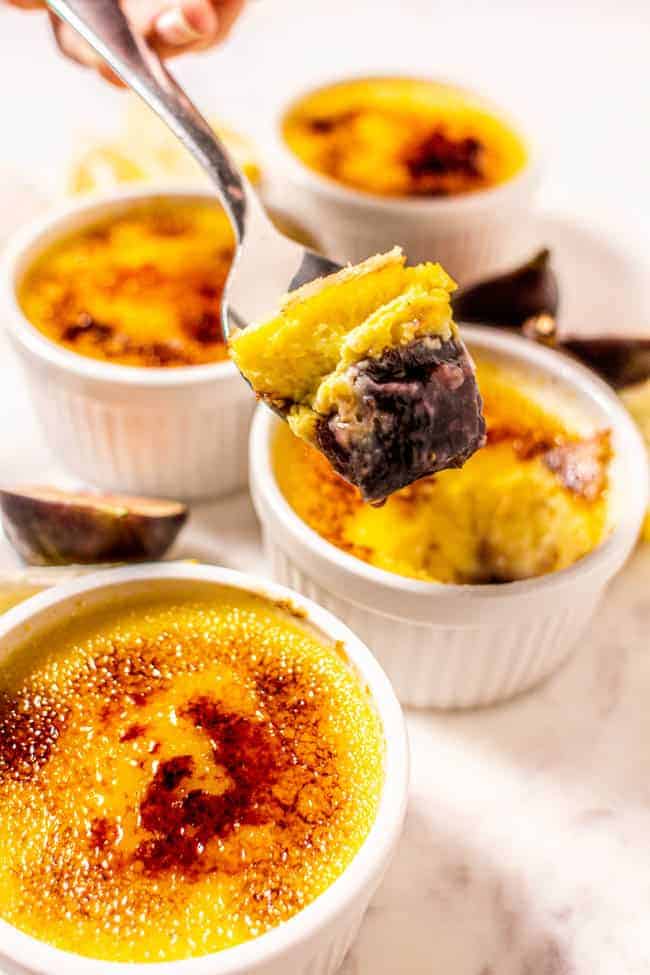 You'll definitely want to plan a visit to Trelio to experience their amazing menu and wine selections for yourself (and don't forget to tell Chris that we sent you). In the meantime, you'll have to make do with our take. Check out our recipe for White Chocolate Creme Brulee with Fresh Fig Compote!
Dolma: Inspired by Oakville Grocery
Napa Valley is a world renowned destination for wine lovers, but did you know that it's also home to California's oldest continually operating grocery store?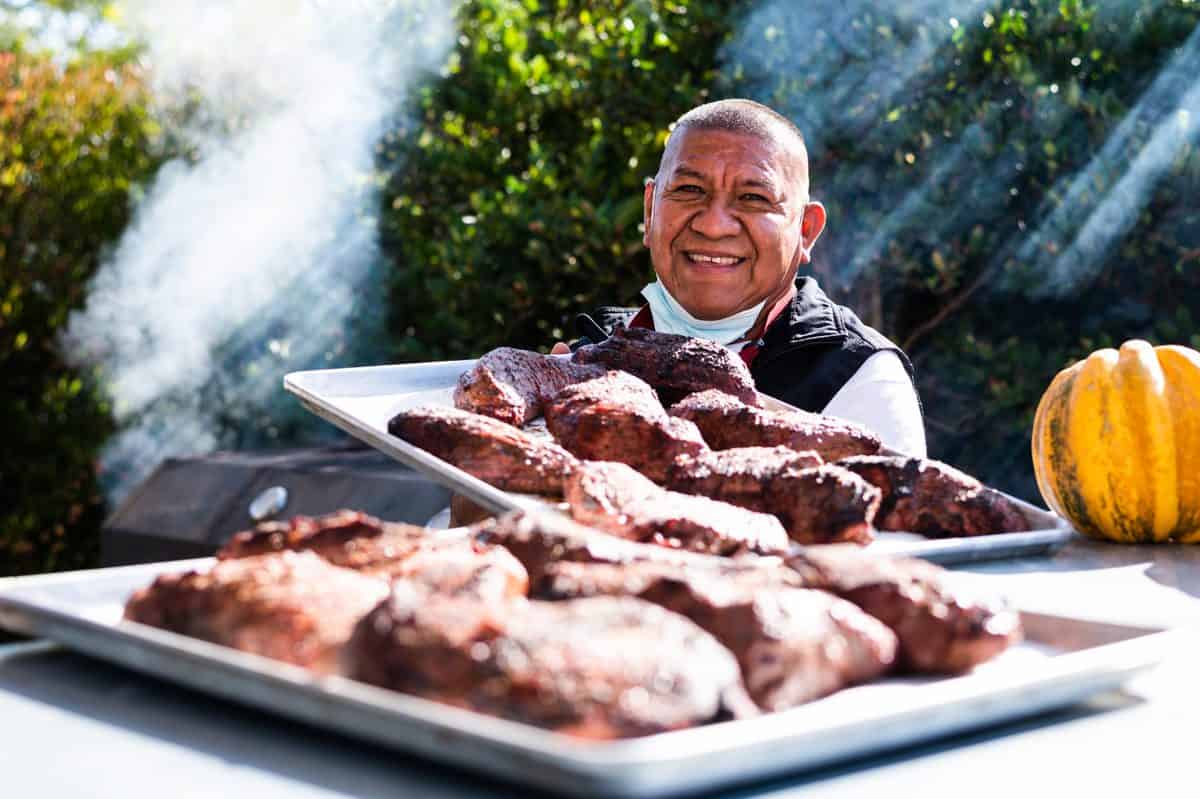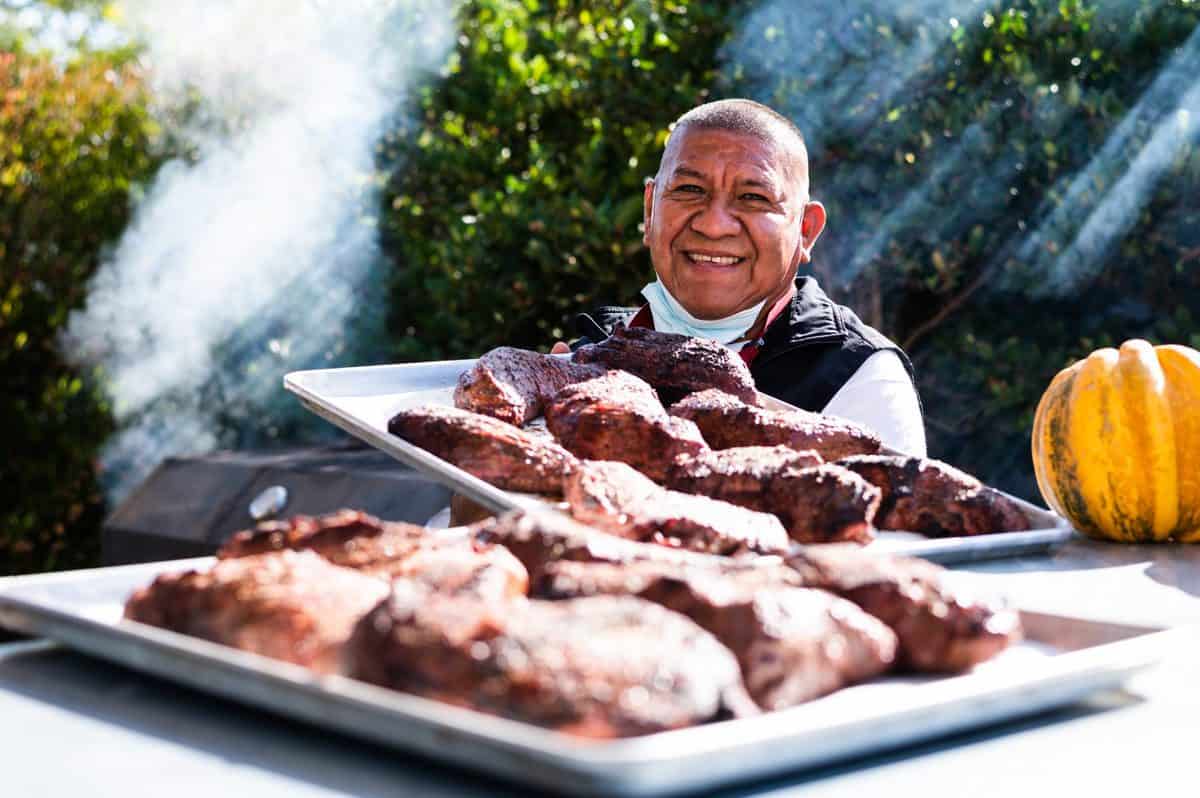 Founded in 1881, Oakville Grocery has been a destination for nearly 140 years. In addition to wines, they feature a ton of California products, producers and some seriously amazing BBQ!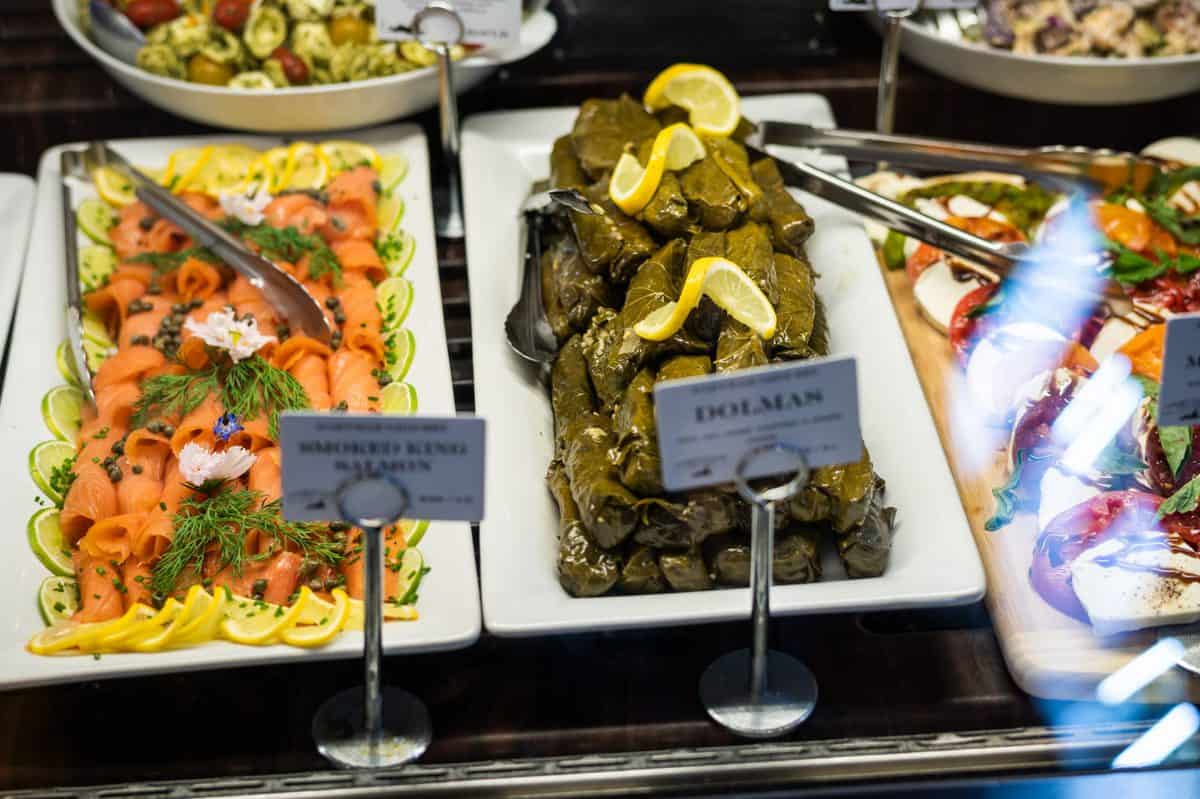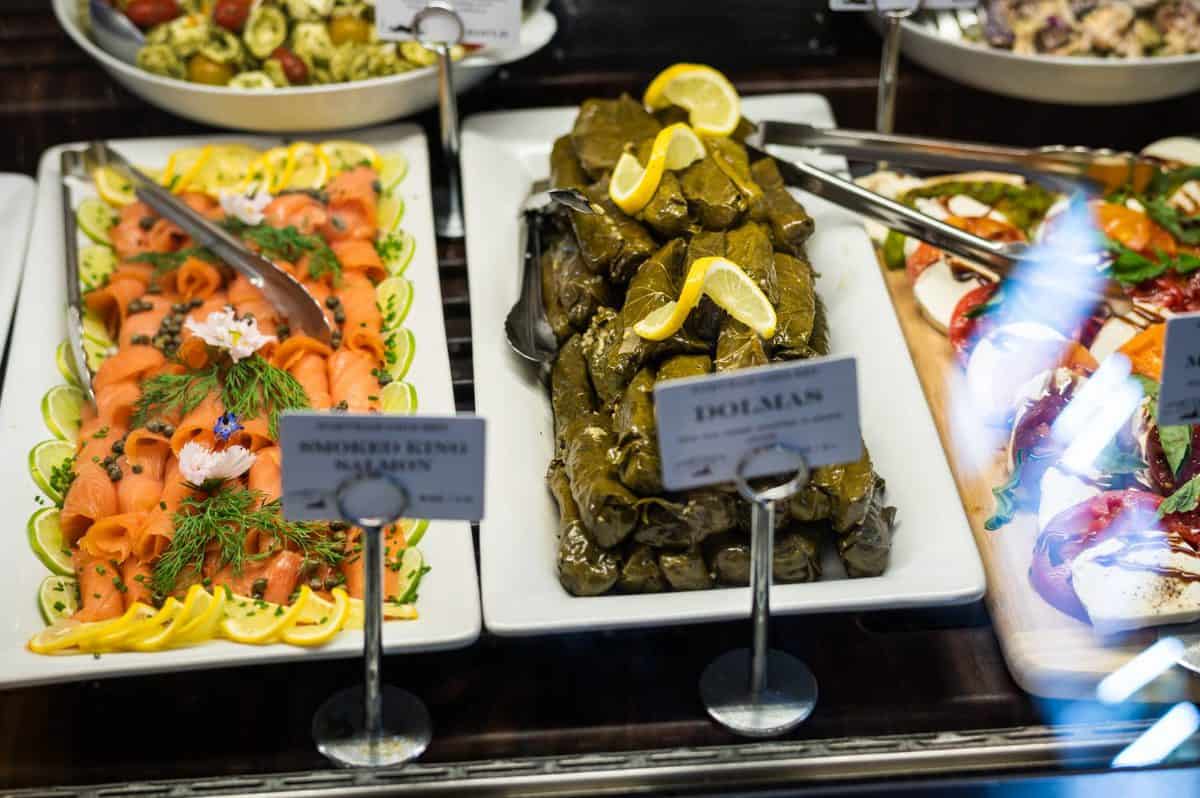 If you're a fan of authentic Armenian food, don't sleep on the dolma! Grab a few for a snack or make them your main dish…and don't forget to grab a bottle of wine to pair with your meal. You'll find an incredible selection of local wines ranging from popular favorites to rare selections.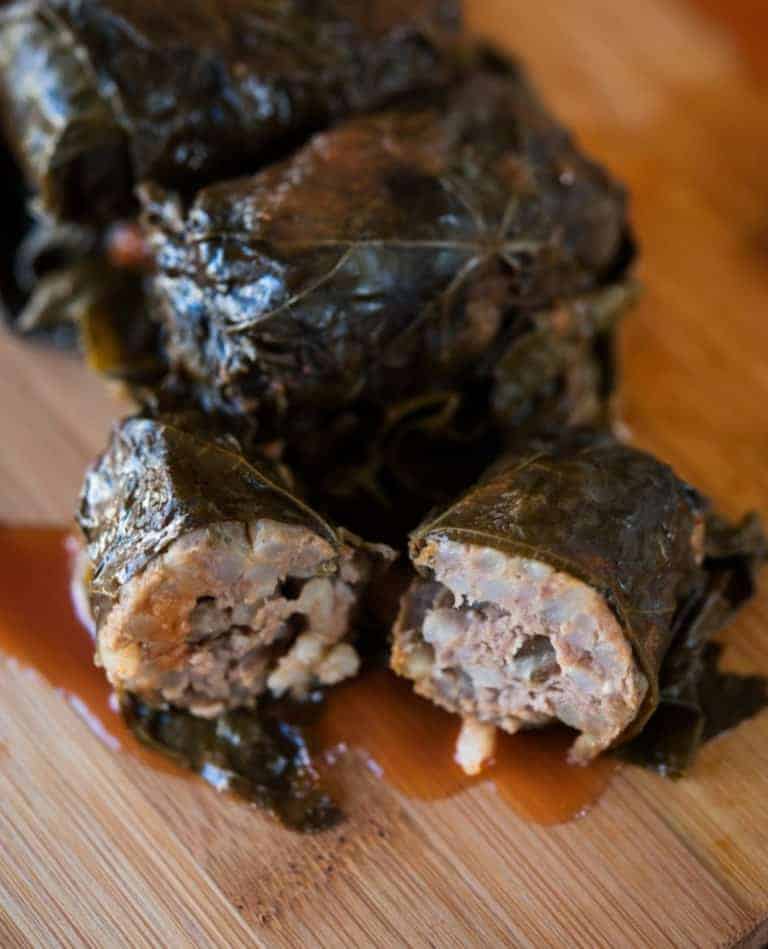 Once you've had the dolma from Oakville Grocery, you'll definitely be hooked. If you're not a local and can't buy it, you'll need to take matters into your own hands. If you'd like to try making dolma at home, check out our friend KC's super authentic Meat Dolma Recipe!
You'll need to make a trip to a specialty grocer or a well stocked supermarket to source some of the ingredients, but this recipe is definitely worth the extra effort.
Now that we all understand the assignment…
How will you support local restaurants? Whether you take this as an excuse to grab takeout all month long and run with it or try a few of these recipes at home, be sure to help us spread the word! Share your experiences on social and encourage your friends to join in on the fun.
Craving more CA Grown goodness? Follow us on Pinterest for fresh and fabulous recipe inspiration!
Article by Hilary Rance.  Photography courtesy of Alycia Moreno and James Collier.