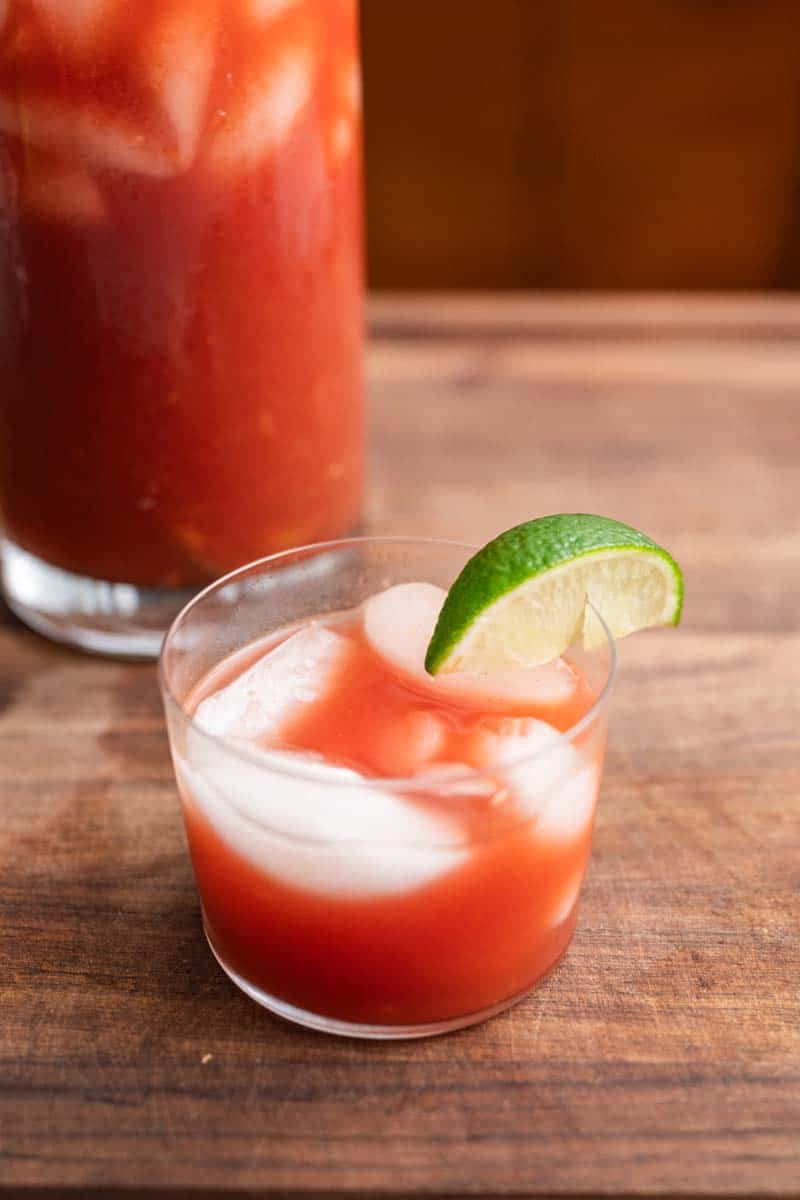 CA GROWN Blog
Discover. Learn. Connect.
What Is Sangrita? How To Make And Devour This Delicious Beverage
August 29, 2023
Eat the Season!
Sign Up For Weekly Recipes
« Back to Recipes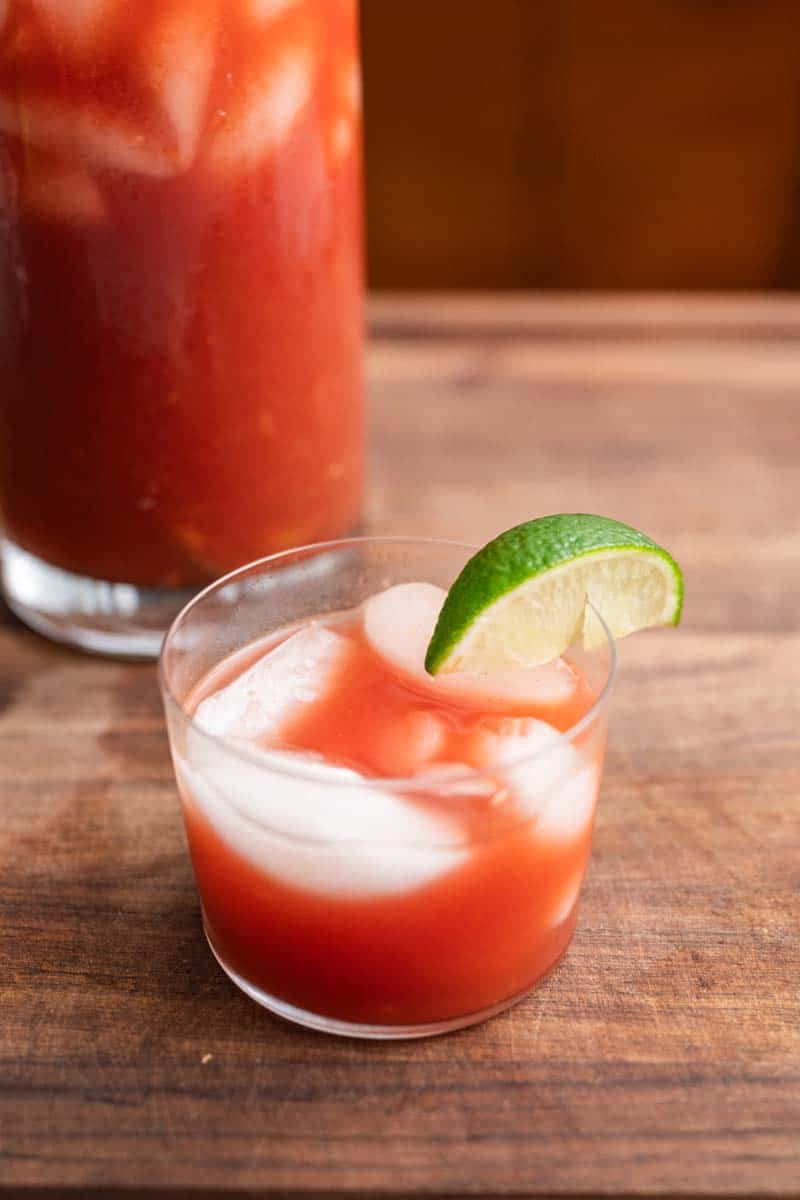 What Is Sangrita? How To Make And Devour This Delicious Beverage
Not to be confused with wine-based Sangria, Sangrita is a traditional Mexican drink that serves as the perfect companion to tequila. Today, we're offering a unique take using California-grown ingredients to elevate this beverage to all-new heights. The bright citrus and spice notes are perfect served in the classic preparation, but also remarkable as a Shandy with beer or sparkling wine from California.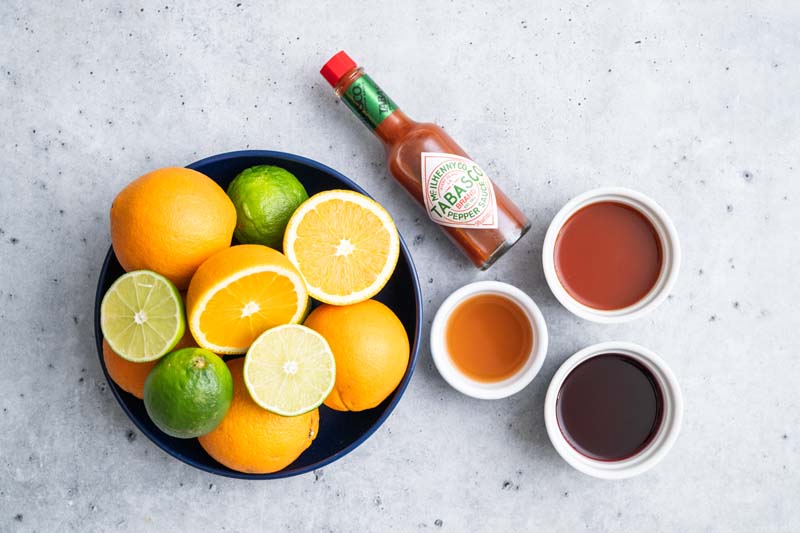 The California Twist: Fresh Citrus, Pomegranate, and Tomato Juice
The Golden State is an agricultural mecca, from the wine regions and fruit orchards to the nation's "salad bowl". But for our Sangrita, we're focusing on three exceptional California-grown ingredients: fresh citrus juice, pomegranate juice, and tomato juice. All sourced from California, these ingredients embody the essence of the state's incredible produce.
Click on any of the graphics below to learn more about pomegranates, citrus, or tomatoes from California.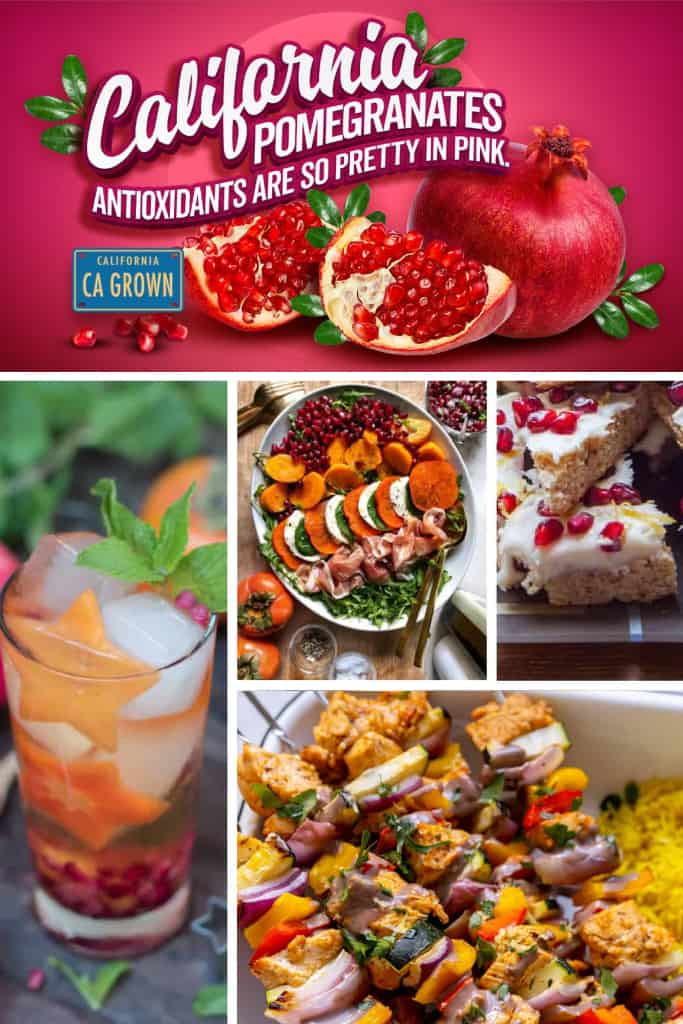 Why do these make a difference? A blend of California citrus juice is the bright base of this recipe. The pomegranate juice adds a sweet, antioxidant-rich burst, while tomato juice from the Golden State provides an earthy richness. This beverage base is possibly the perfect blend and will be making a regular appearance around here.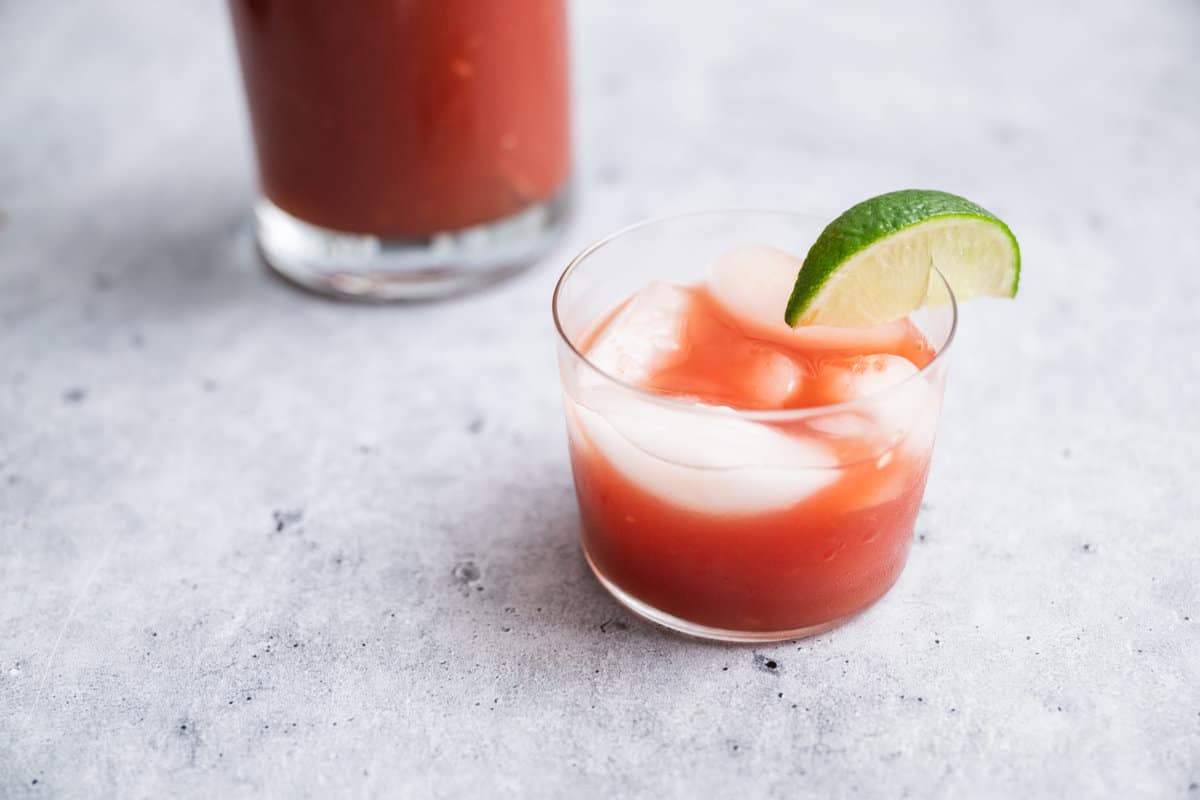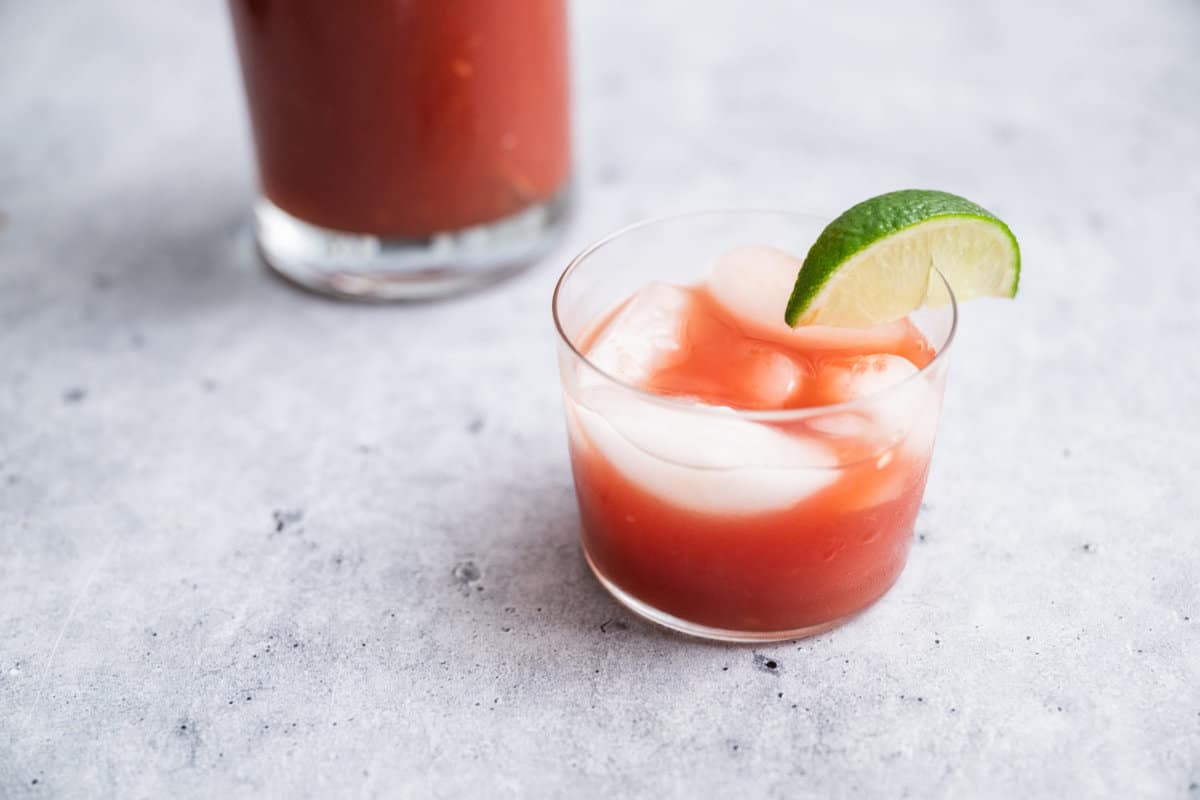 Step-By-Step How to Make the Sangrita Base: The Ultimate California-Grown Recipe
Gather the ingredients:
1 cup orange juice
½ cup California tomato juice
½ cup California pomegranate juice
5 ½ tablespoons lime juice
2 ½ tablespoons apple cider vinegar
2 teaspoons Tabasco hot sauce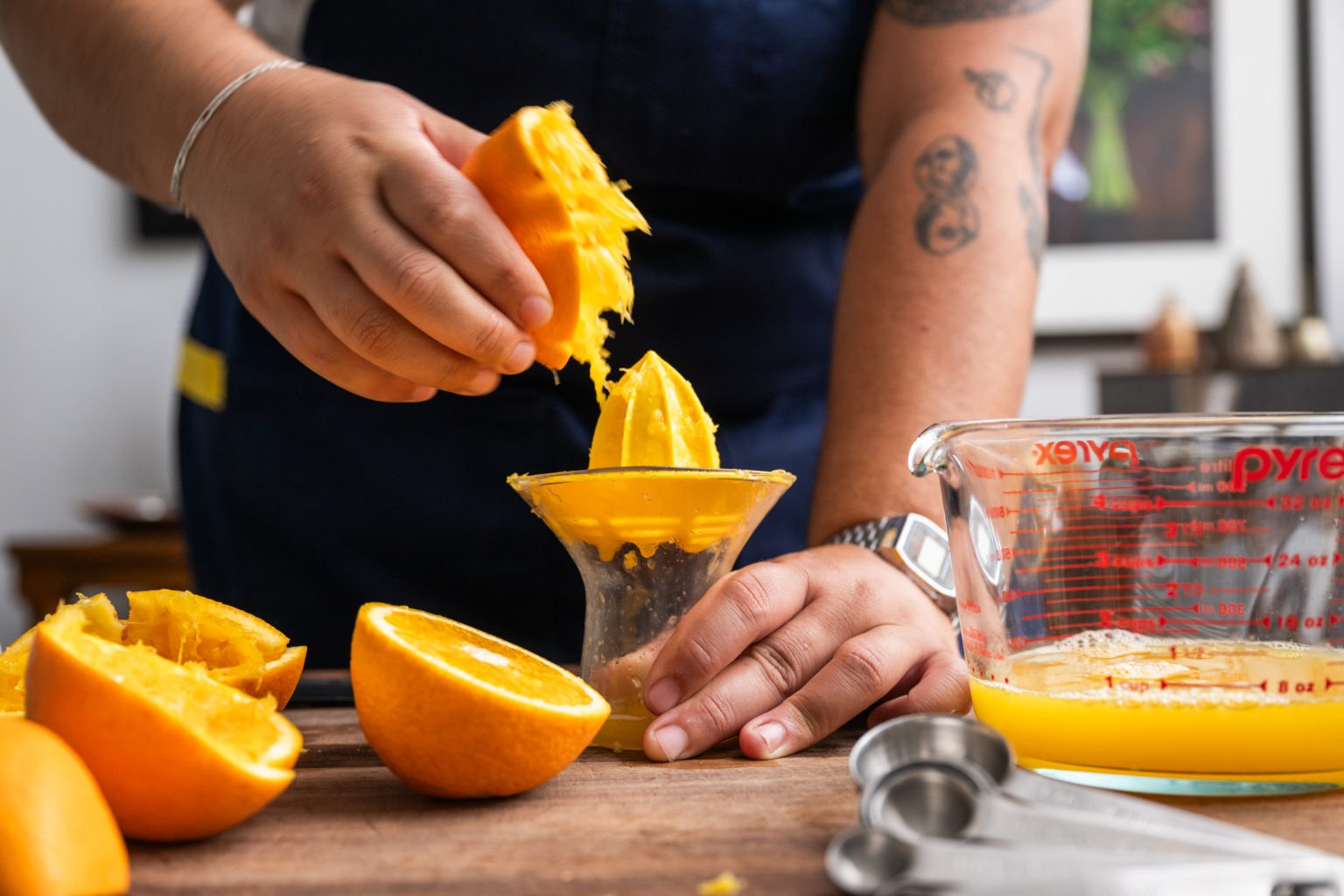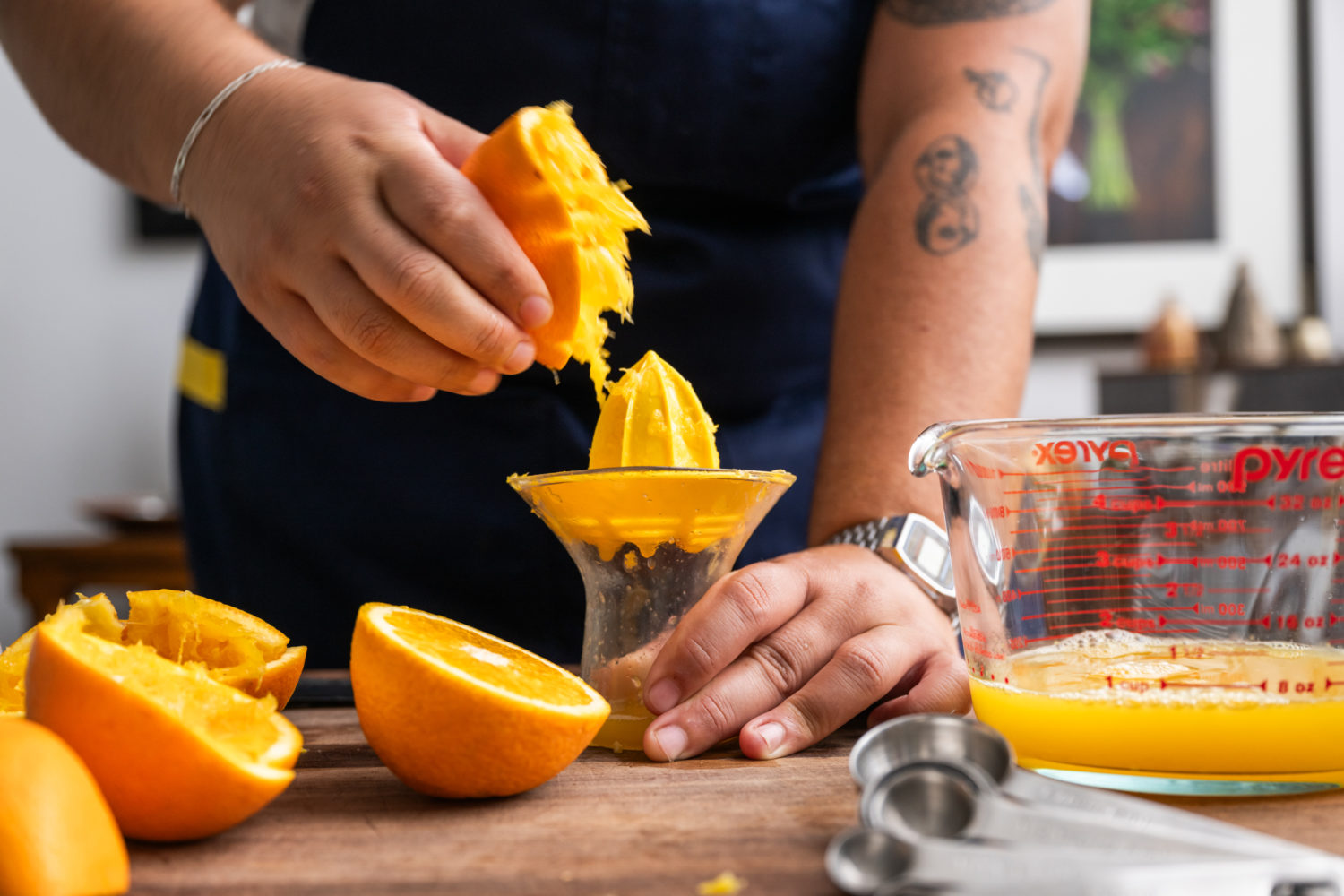 Directions:
Combine all the ingredients in a large pitcher.
Stir well until everything is well mixed.
Refrigerate for at least an hour to allow the flavors to meld.
Serve chilled.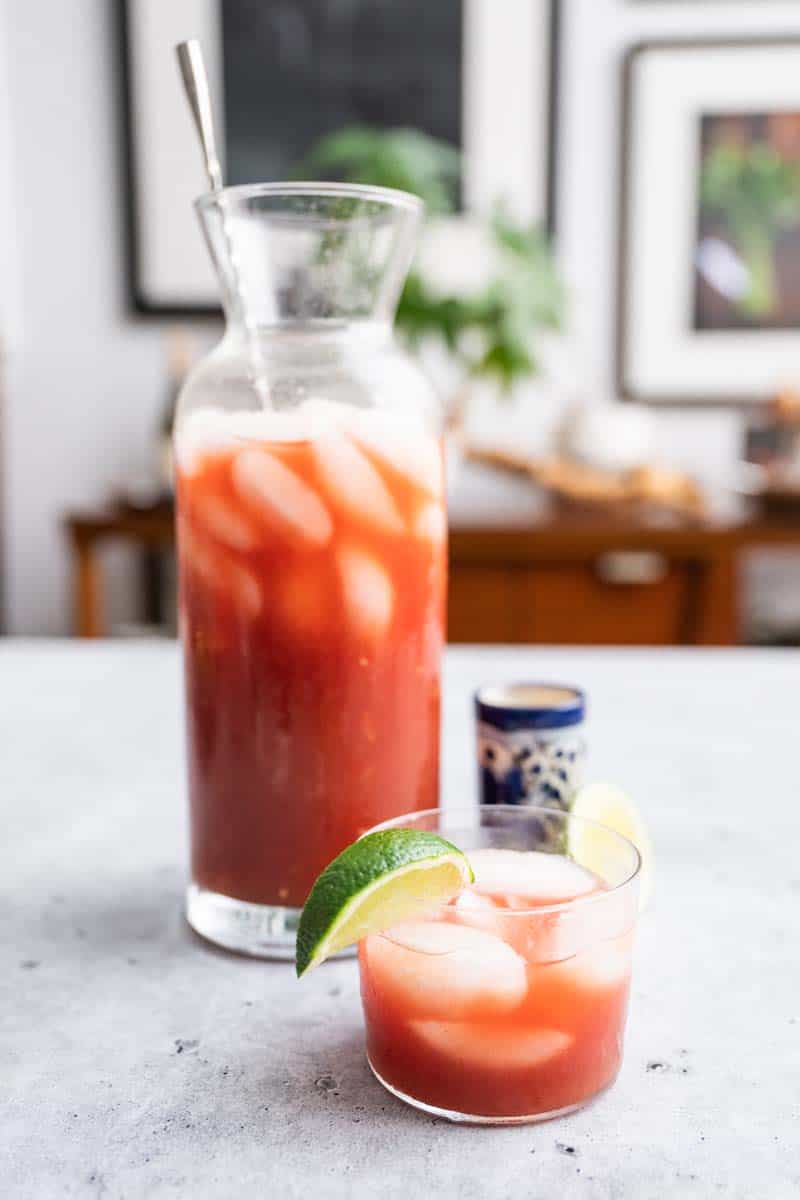 Delicious Ways to Enjoy this California Sangrita Mix
So, you've made a pitcher of delicious Sangrita, but how exactly do you enjoy it? Traditionally, Sangrita is sipped alongside a good quality tequila, but you can also use it in cocktails or even as a zesty marinade for grilling. The flavors are so versatile that they enhance a wide variety of foods and beverages.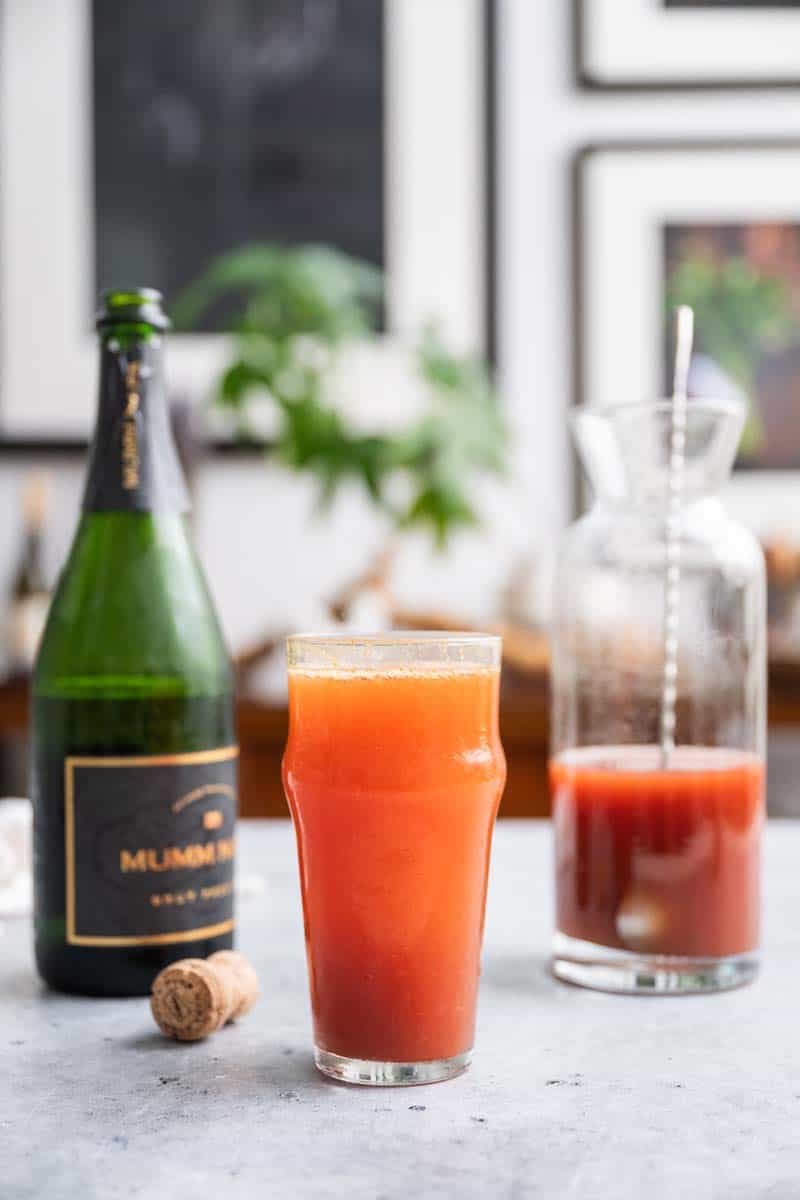 Make a California Grown Shandy Cocktail
Maybe you are wondering, what is a shandy?
A classic shandy is a refreshing alcoholic beverage typically made by mixing beer or sparkling wine with lemonade, ginger beer, or a citrus-flavored soda.
The typical ratio is usually around 1:1, although this can vary. The result is a drink that maintains some of the alcohol's original flavors while adding a fresh flavorful twist that makes for easy sipping.
How to make a Sangrita Shandy Step-by-Step
Now that you know exactly what a shandy is, let's make one together shall we?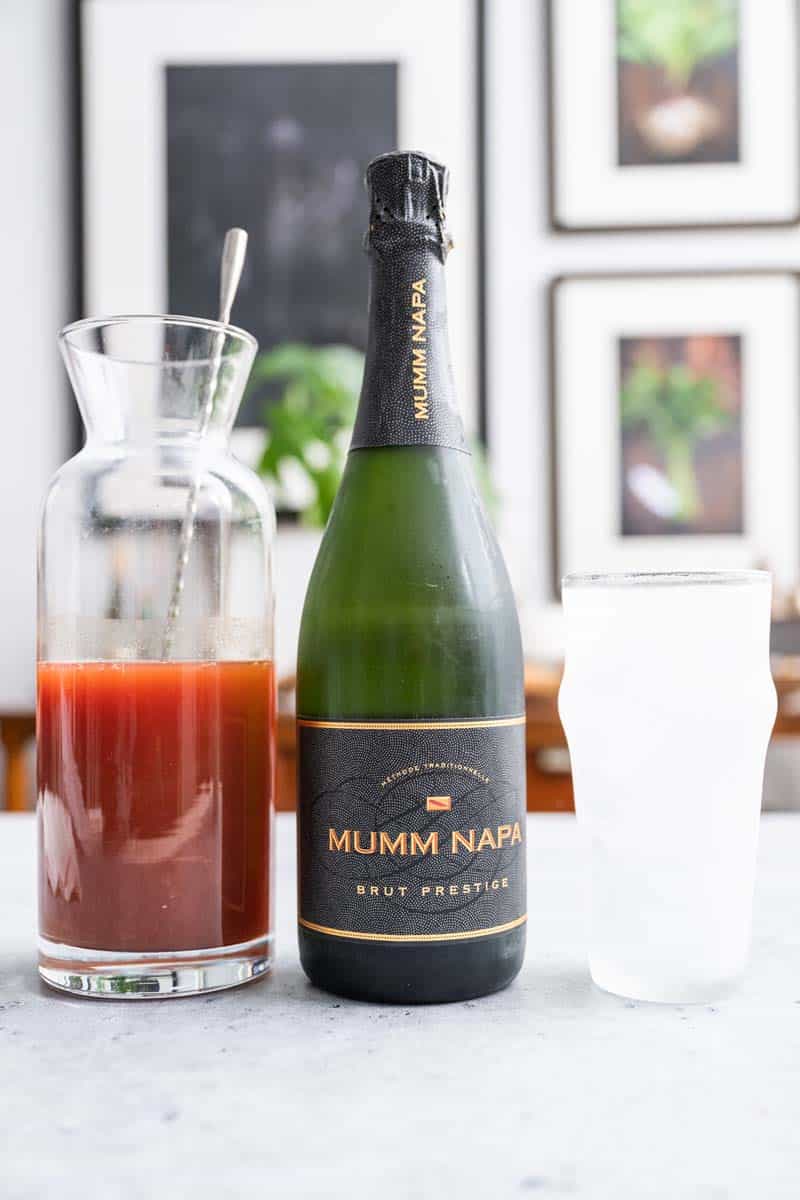 Gather the ingredients. We recommend a frosty pint glass fresh from the freezer for the glassware, but you can use any glass you prefer.
Add the prepared California Grown Sangrita Mix halfway up the glass.
Fill to the top with sparkling wine from California.
This Mess is Ours uses our Sangrita Base as a chicken marinade that is the perfect combination of citrus and spice. A total weeknight warrior.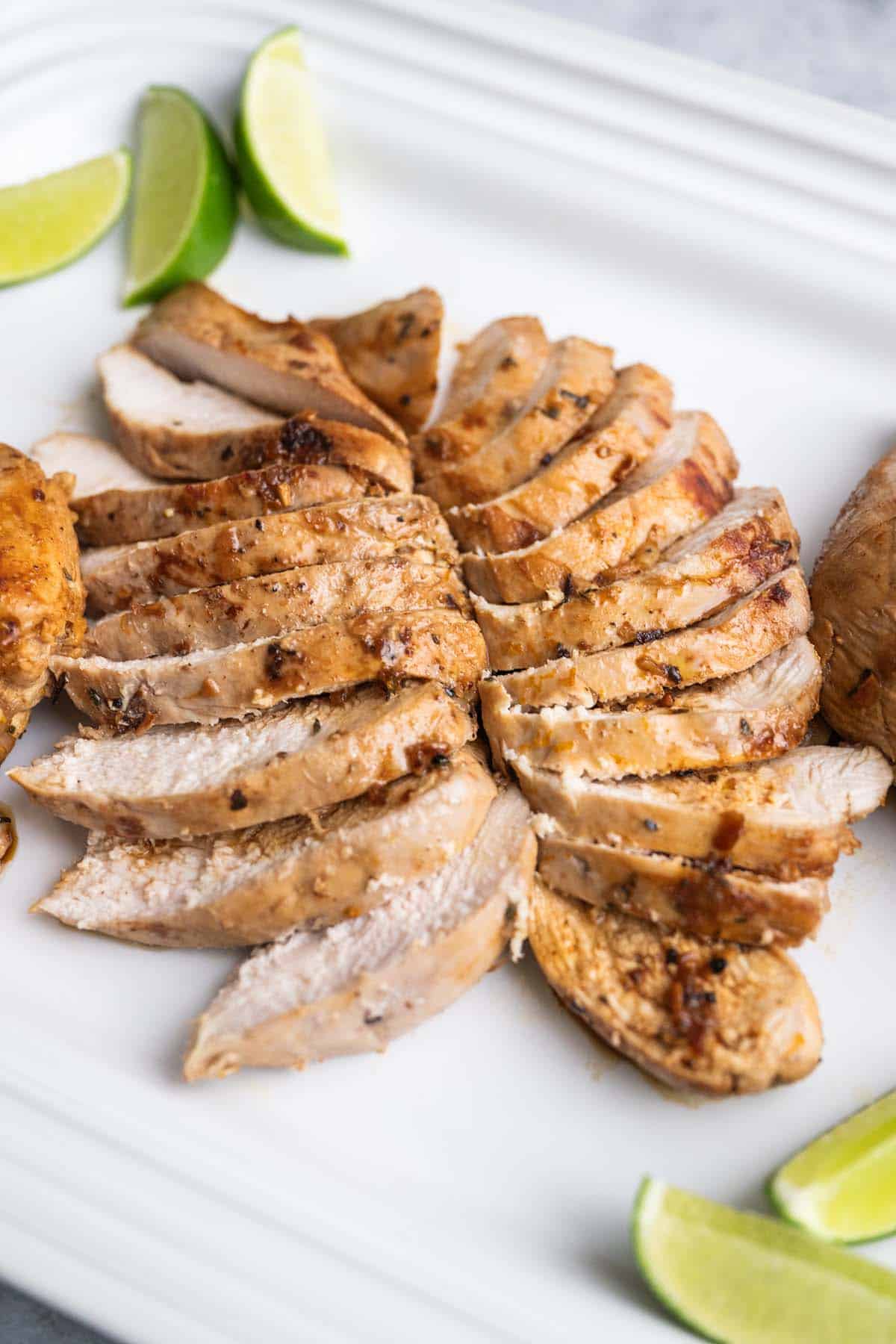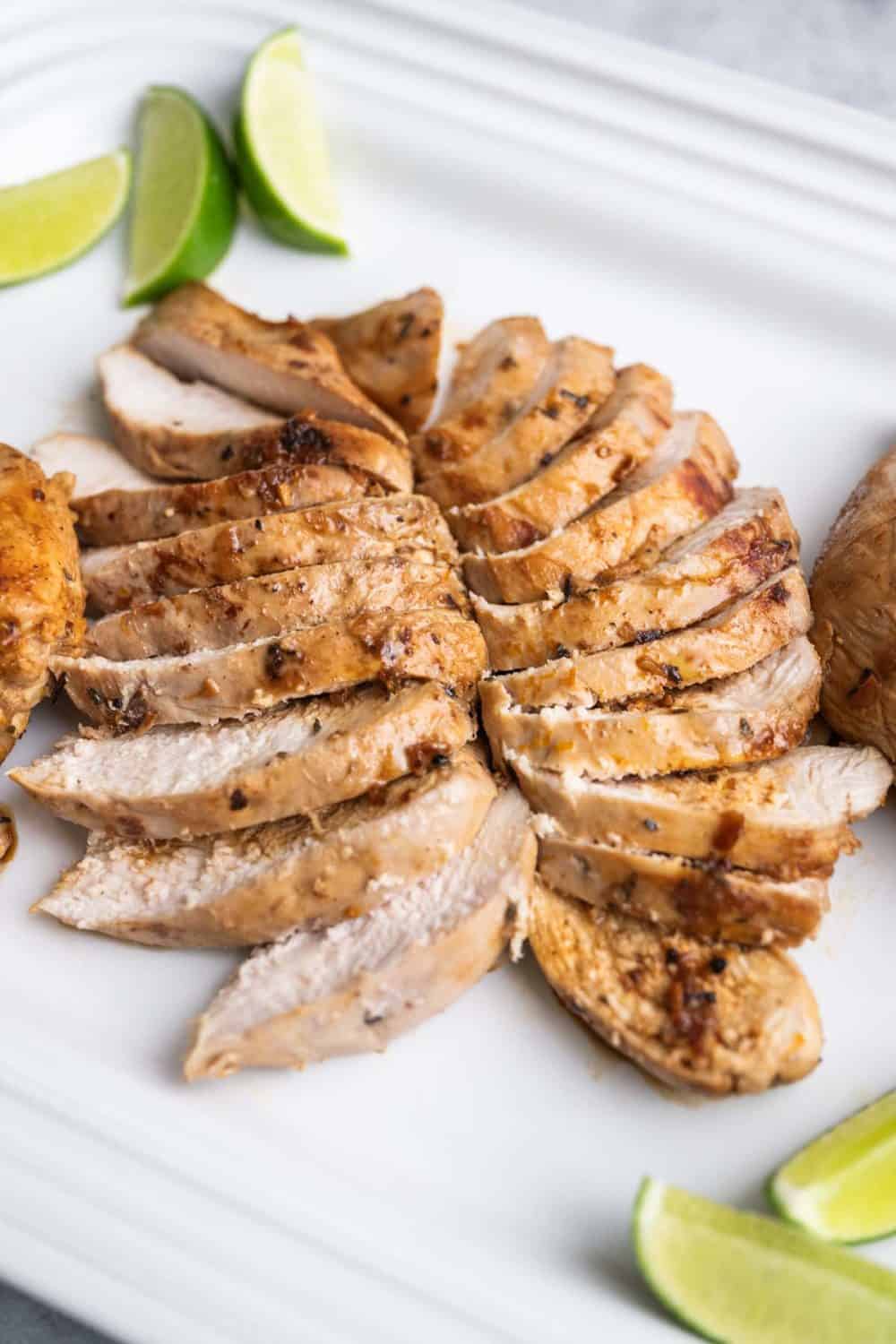 We're more than excited to see how your Sangrita turns out! BE SURE TO SHARE YOUR FAVORITE USES FOR SANGRITA WITH US BY SNAPPING A PIC AND TAGGING US ON SOCIAL USING #CAGROWN.
Craving more CA Grown goodness? Follow us on Pinterest for fresh and fabulous recipe inspiration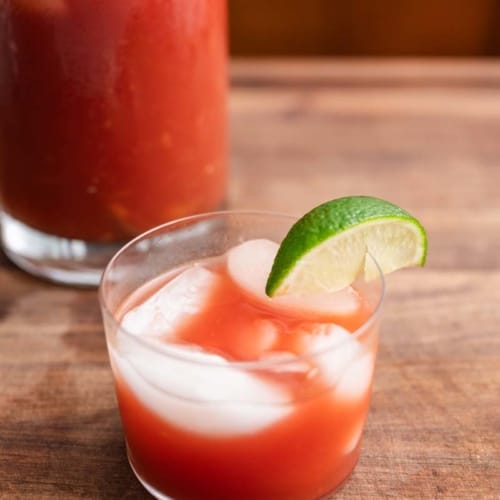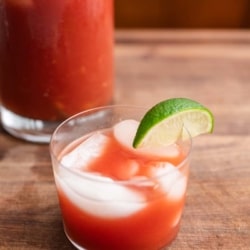 California Grown Sangrita Mix
Bright citrus and spice notes are rounded out with pomegranate and tomato in this version of a traditional Mexican drink typically paired with tequila.  
Ingredients
1 cup freshly squeezed orange juice
½ cup tomato juice
½ cup pomegranate juice
5 ½ tablespoons lime juice
2 ½ tablespoons apple cider vinegar
2 teaspoons tabasco hot sauce more or less to taste
Instructions
Combine all ingredients in a large cup or pitcher and stir until fully incorporated. Chill for 1 hour. Can be served immediately, but may be stored in a closed container in the refrigerator for up to a week.
Notes
A note about hot sauce:
This recipe calls for Tabasco specifically for its fruity and floral notes, but you may substitute your favorite hot sauce if desired.
Nutrition
Calories: 92kcalCarbohydrates: 22gProtein: 1gFat: 0.4gSaturated Fat: 0.1gPolyunsaturated Fat: 0.1gMonounsaturated Fat: 0.1gSodium: 96mgPotassium: 470mgFiber: 1gSugar: 17gVitamin A: 439IUVitamin C: 71mgCalcium: 27mgIron: 1mg
This article and recipe were written by Meg van der Kruik. Photo credit James Collier for California Grown.