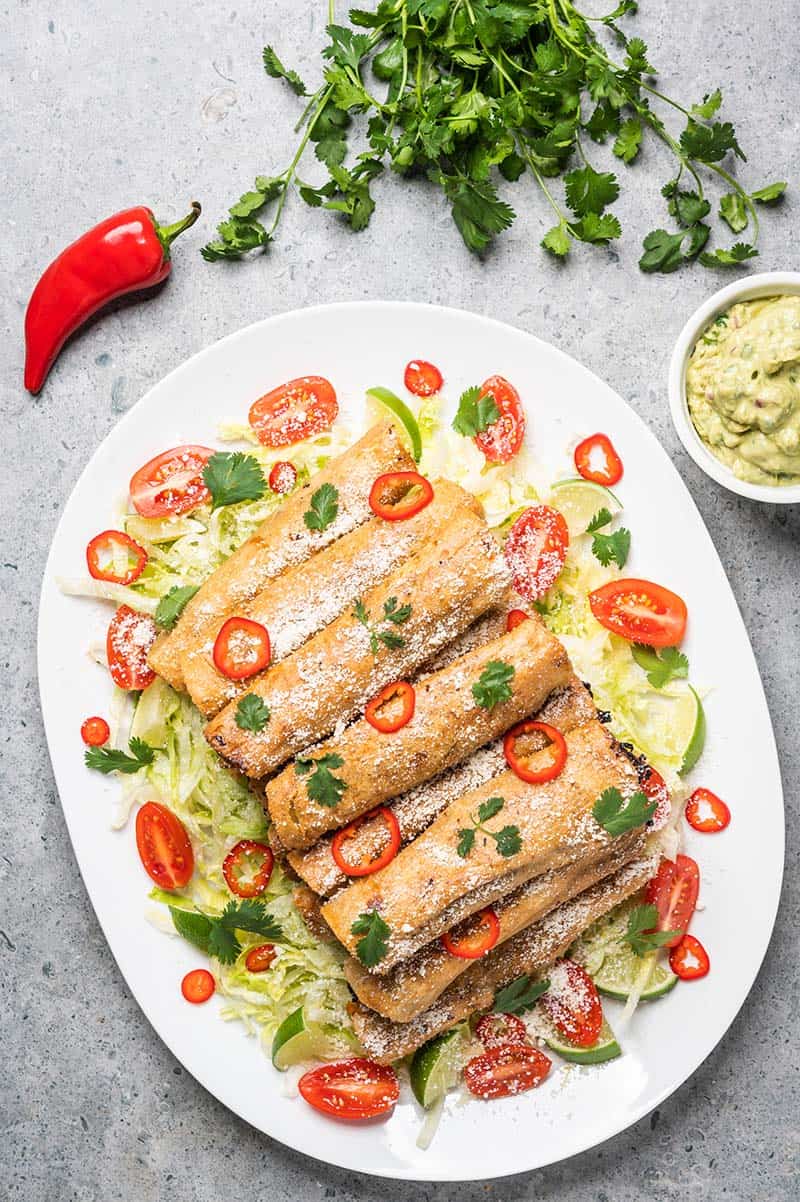 CA GROWN Blog
Discover. Learn. Connect.
What Is A Taquito? An Easy Recipe For Sweet Potato Taquitos
August 22, 2023
Eat the Season!
Sign Up For Weekly Recipes
« Back to Recipes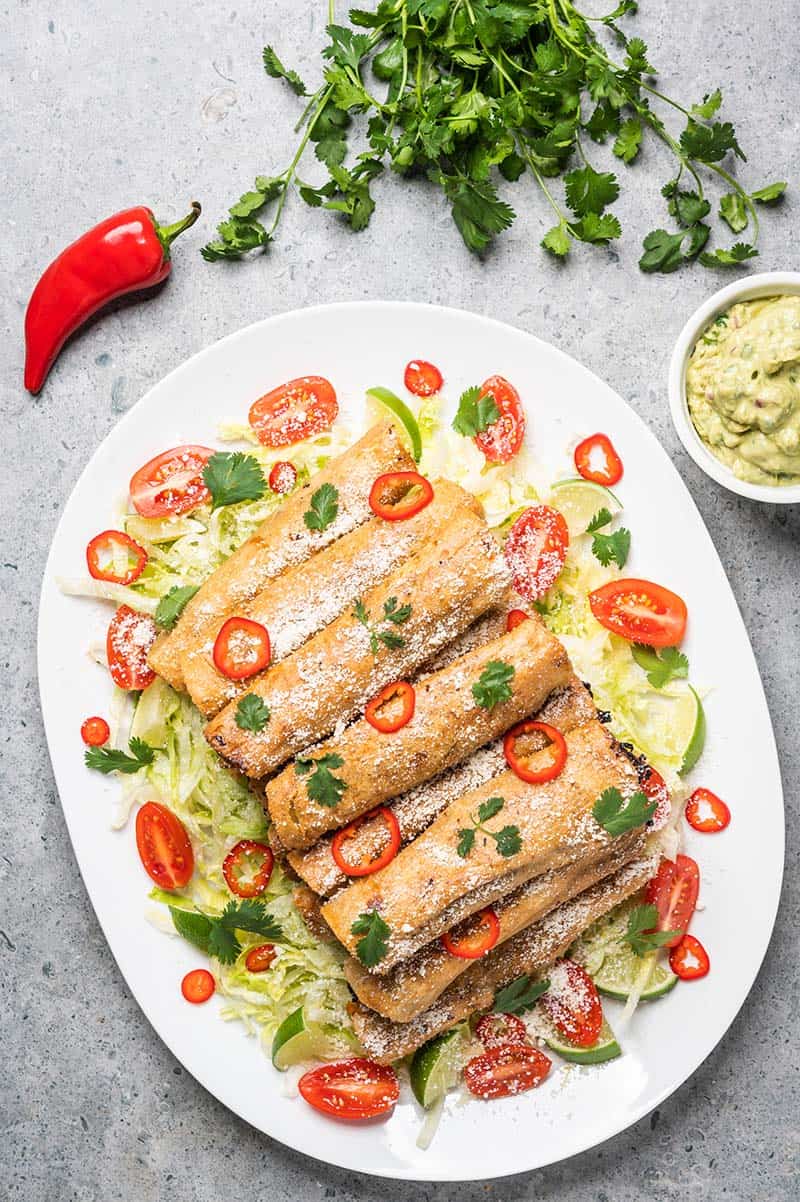 What Is A Taquito? An Easy Recipe For Sweet Potato Taquitos
California, with its breathtaking landscapes and cinematic allure, is also a culinary treasure trove. Today, we're delving deep into a dish that encapsulates both the state's agricultural prowess and its rich cultural tapestry: the taquito. But, what is a taquito exactly? Allow us to introduce you to a crispy treat that not only showcases the best of Californian produce but also pays homage to the Golden State's deep-rooted Mexican influence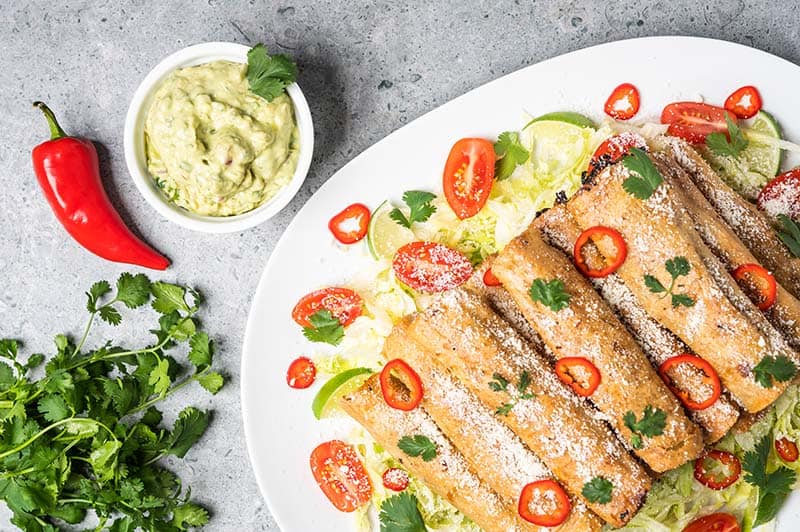 The Taquito: A Delicious Bite of California History
Until 1848, California was a proud part of Mexico, and the enduring influence of Mexican culture is unmistakably woven into the Golden State's identity. Especially in places like San Diego, you can feel the pulse of authentic Mexican flavors, even if some dishes have a unique Californian spin.
Taquitos – a beloved item on many a Californian menu – rose to fame in the 1950s. Some legends say the very first taquito was lovingly crafted by the chefs at El Indio Restaurant in San Diego. Others argue that Cielito Lindo in Los Angeles deserves that accolade, having allegedly introduced taquitos over a decade before. Among the myriad versions of this dish, a standout is the Potato Taquitos from our friends at Real California Milk, which happen to perfectly pair with a batch of our SoCal Citrus Sangria.
While we may never pin down the true originator of the taquito, taquito lovers can still indulge in a taste-off at both of these fine California establishments.
What Exactly is a Taquito?
A taquito (Spanish for "little taco") is essentially a rolled tortilla, brimming with fillings, then fried to a crisp. Traditional fillings vary, but today, we're infusing ours with a Californian spirit, featuring sweet potatoes and avocados.
What's the difference between a taquito and a flauta?
Flautas (which means flute or flute-shaped) are made with flour tortillas, while taquitos (also known as rolled tacos or tacos dorado) are made with corn tortillas.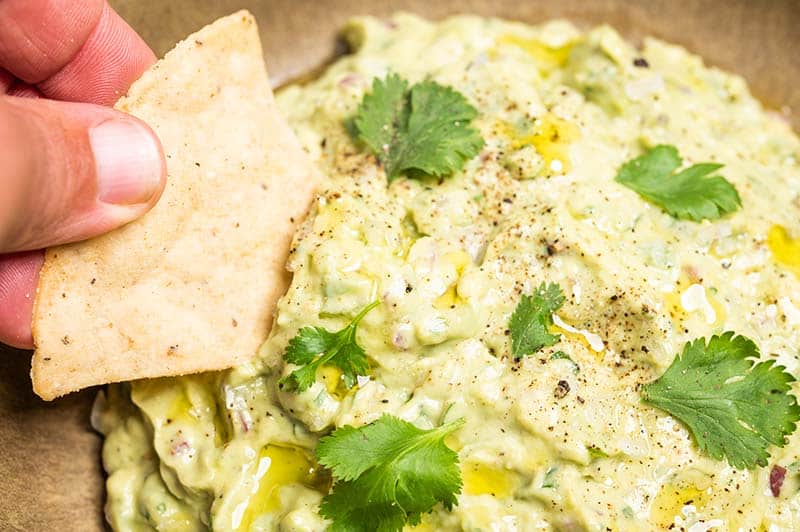 What to serve with taquitos?
When serving taquitos, complementing them with the right side dishes can elevate the dining experience. A refreshing pico de gallo or creamy guacamole offers a burst of fresh flavors. For those wanting a bit of zest, a zippy salsa verde or our Creamy Avocado Dip can be the perfect accompaniment. And to wash it all down, how about an ice-cold glass SoCal Sangria?
Did you enjoy learning the history of taquitos? Then you will love our series of articles all about iconic eats from the Golden State!
Celebrating California's Bounties: Avocados and Sweet Potatoes
California's avocados, thriving in sunlit groves, and sweet potatoes, from the state's fertile soils, unite in this taquito recipe, highlighting two of the Golden State's most beloved agricultural treasures. Are you curious to learn more about the main ingredients in this recipe?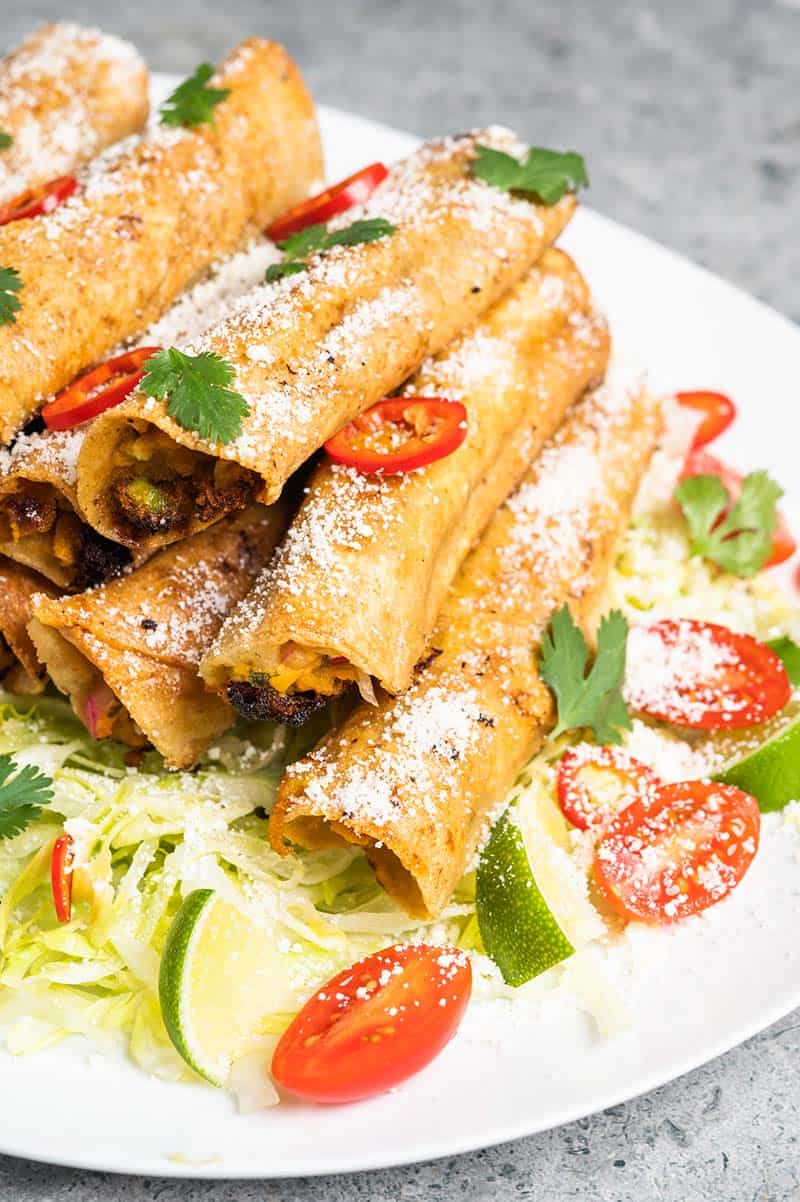 Our Avocado & Sweet Potato Taquitos are more than just a delightful snack; they represent California's diverse cultural and agricultural tapestry.
BE SURE TO SHARE YOUR TAQUITO CREATIONS WITH US BY SNAPPING A PIC AND TAGGING US ON SOCIAL USING #CAGROWN.
Craving more CA Grown goodness? Follow us on Pinterest for fresh and fabulous recipe inspiration!