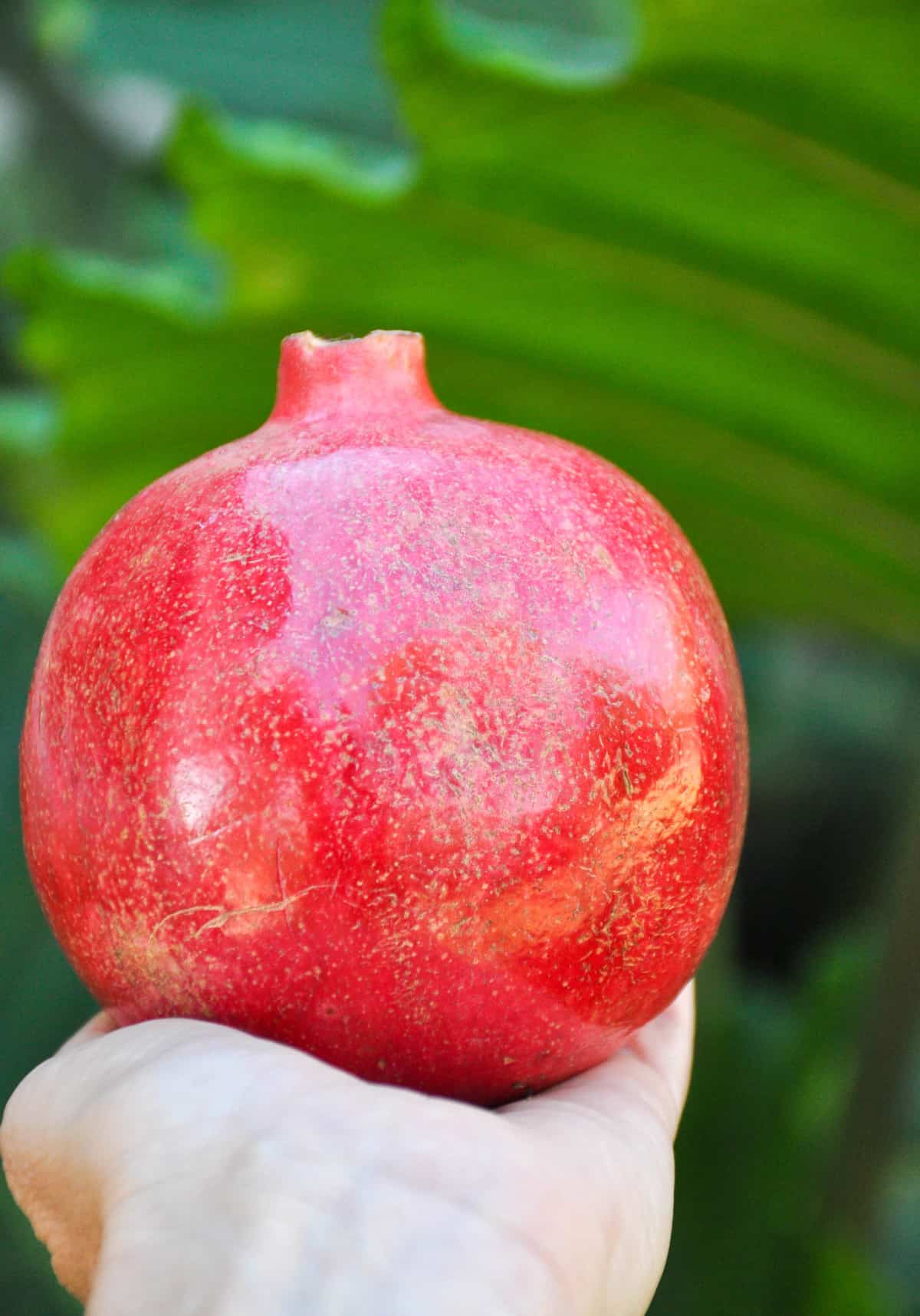 CA GROWN Blog
Discover. Learn. Connect.
Amazing Pomegranate Recipes
December 4, 2019
Eat the Season!
Sign Up For Weekly Recipes
« Back to Recipes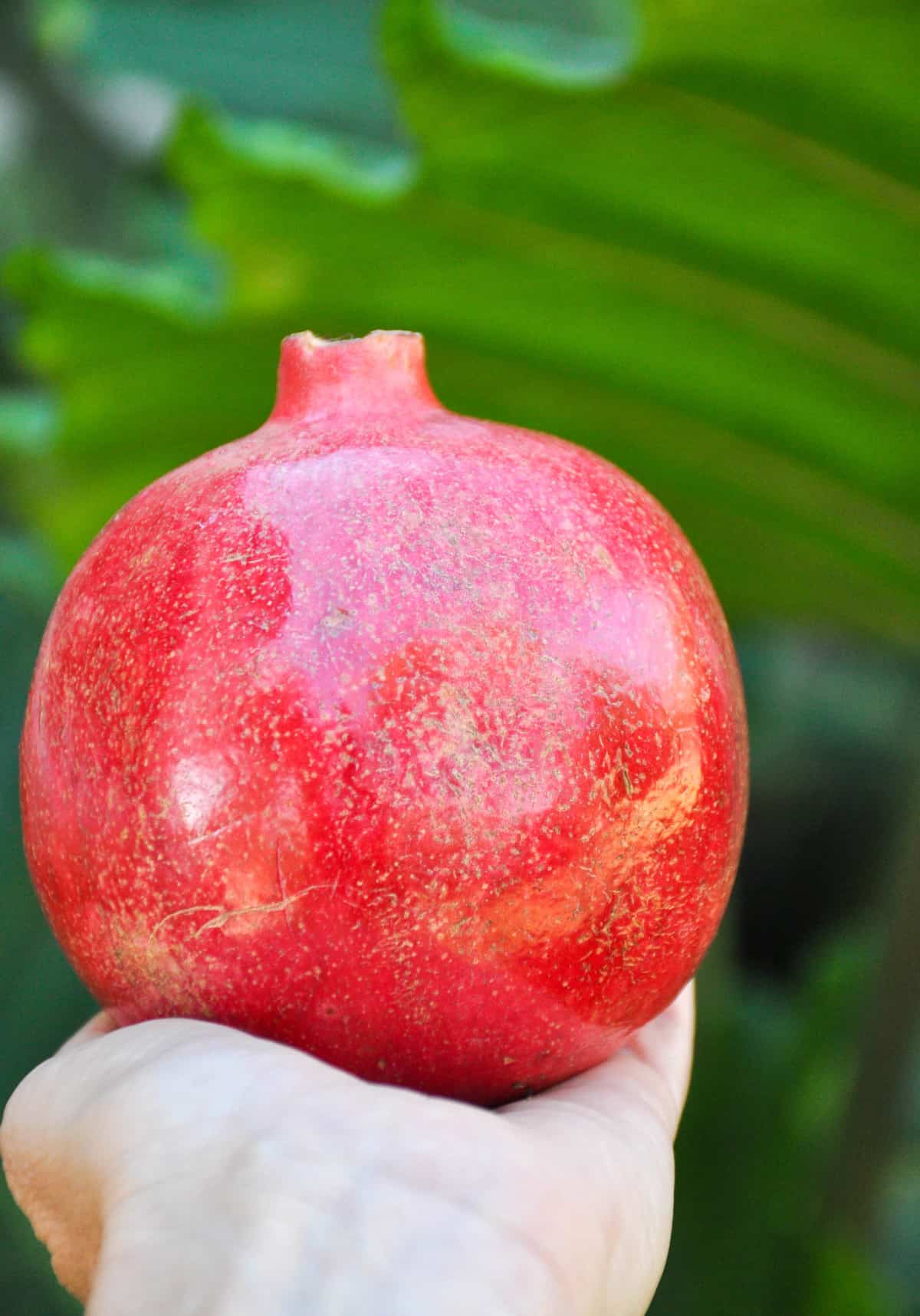 Amazing Pomegranate Recipes
The crown jewel of Fall has arrived!
Pomegranates are beautiful to admire with their crimson skins and globe-like structures. I always buy an abundance to use in my holiday home decor before being added to my recipes! I just use them as needed and whatever is left over stays on the counter to look amazing!
Besides their beautiful outer qualities, it's what's on the inside that we are talking about today.
Pomegranates can be used whole, juiced, or made into a syrup. The sky is the limit!
I'm sharing with you some of the best recipes I've found and can't wait for you to see them!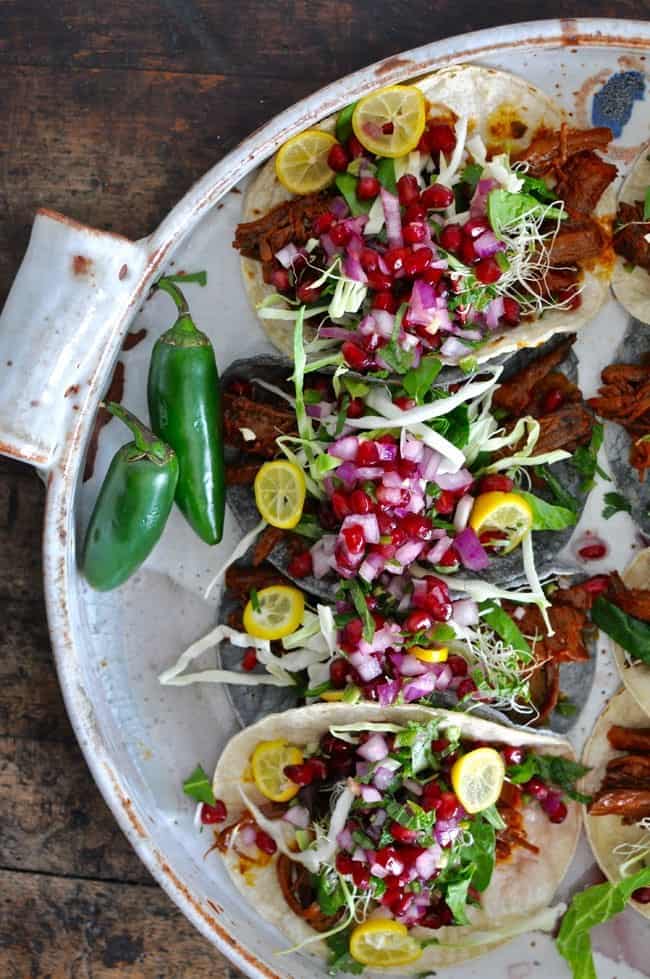 Hola Jalapeño created a Pomegranate Salsa for her Achiote Beef Tacos and they are amazing! So fresh and vibrant, waiting to be devoured.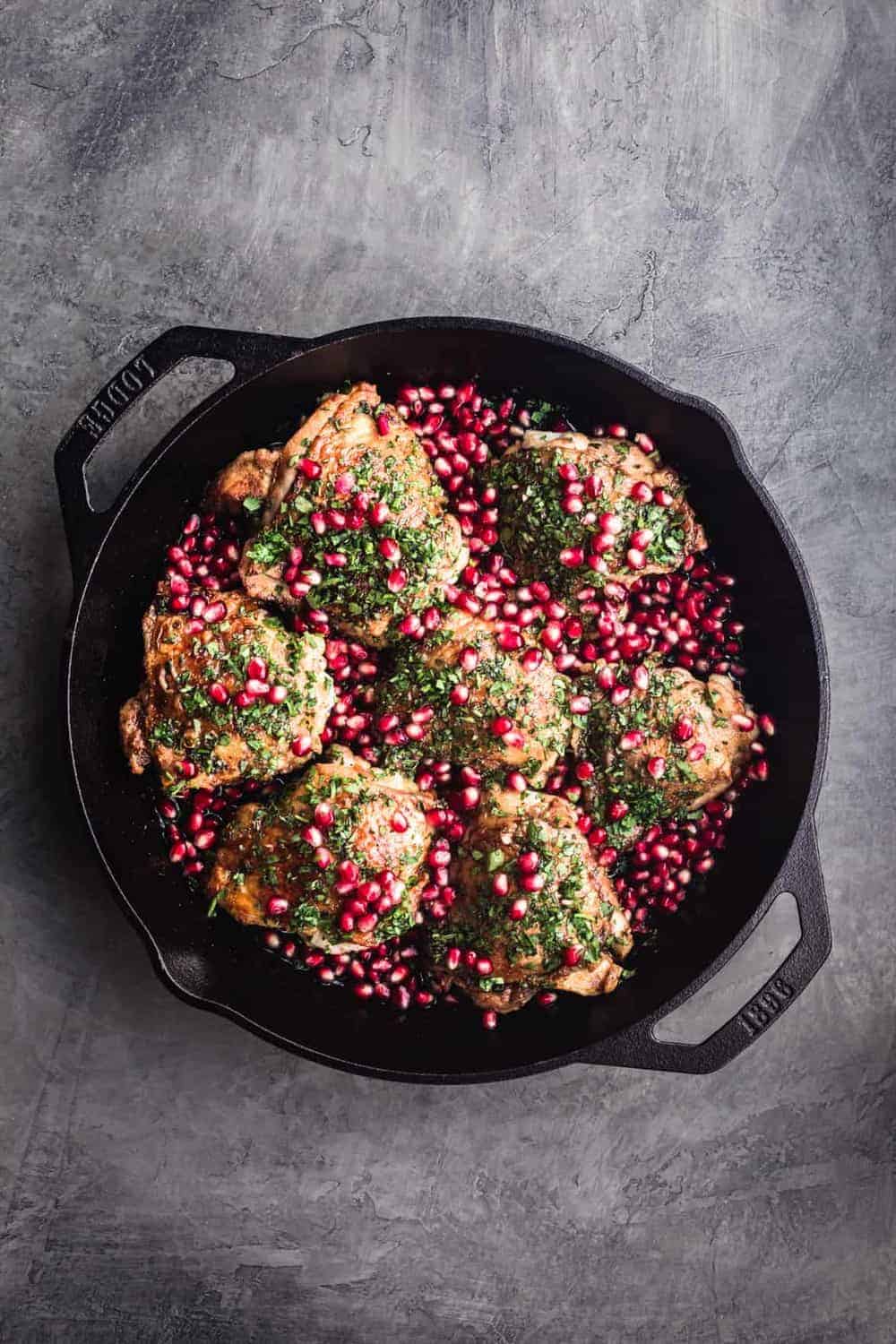 If you're looking to kick your chicken up a notch, try this beautiful Pomegranate Skillet Chicken from Waves in the Kitchen. It's easy and so delicious!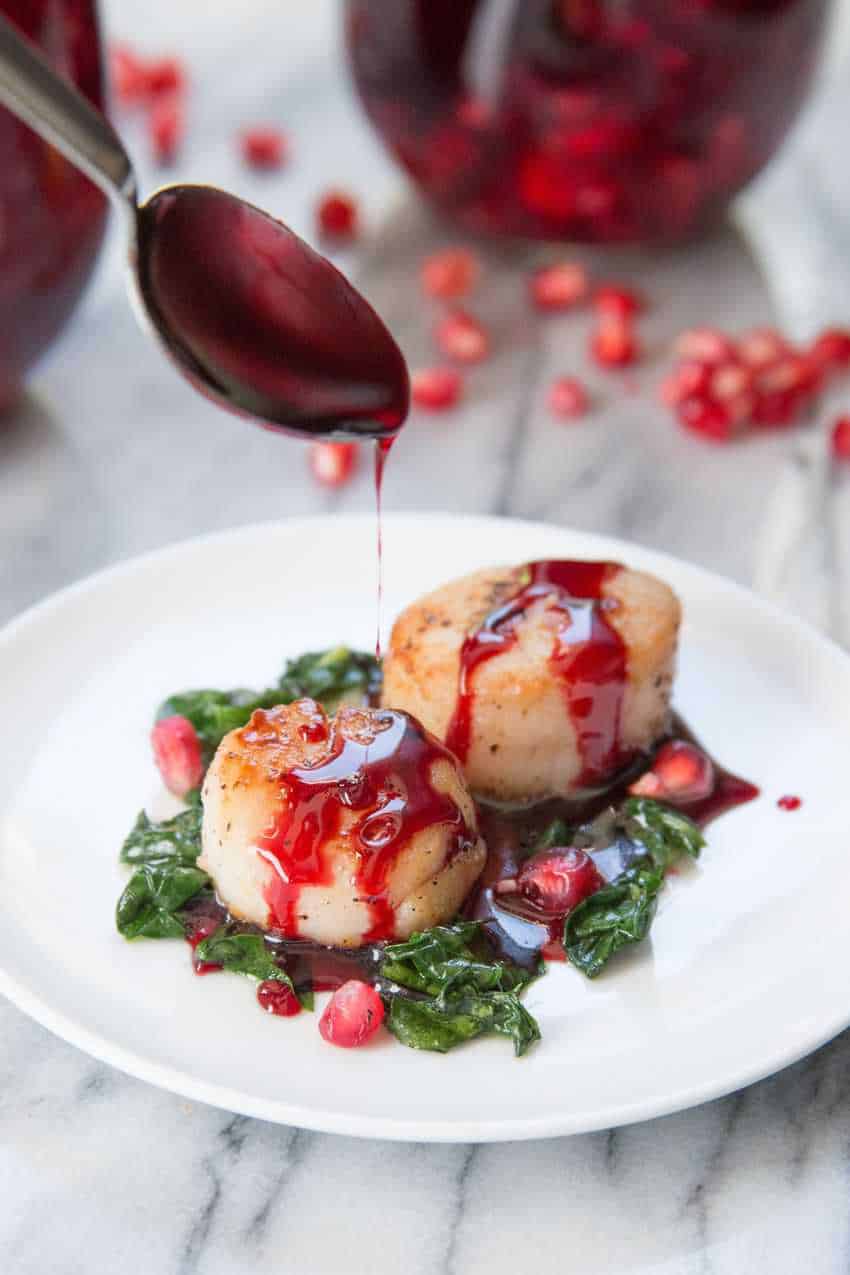 Speaking of using poms in a main dish, how about this recipe from G-Free Foodie? Seared Scallops with Pomegranate Drizzle has me weak in the knees!
Butternut squash is in abundance right now in the Golden State, so this recipe from Sweet Laurel is a perfect Farmer's Market dish. This Maple Roasted Butternut Squash with Cream and Pomegranate hits all the Fall notes!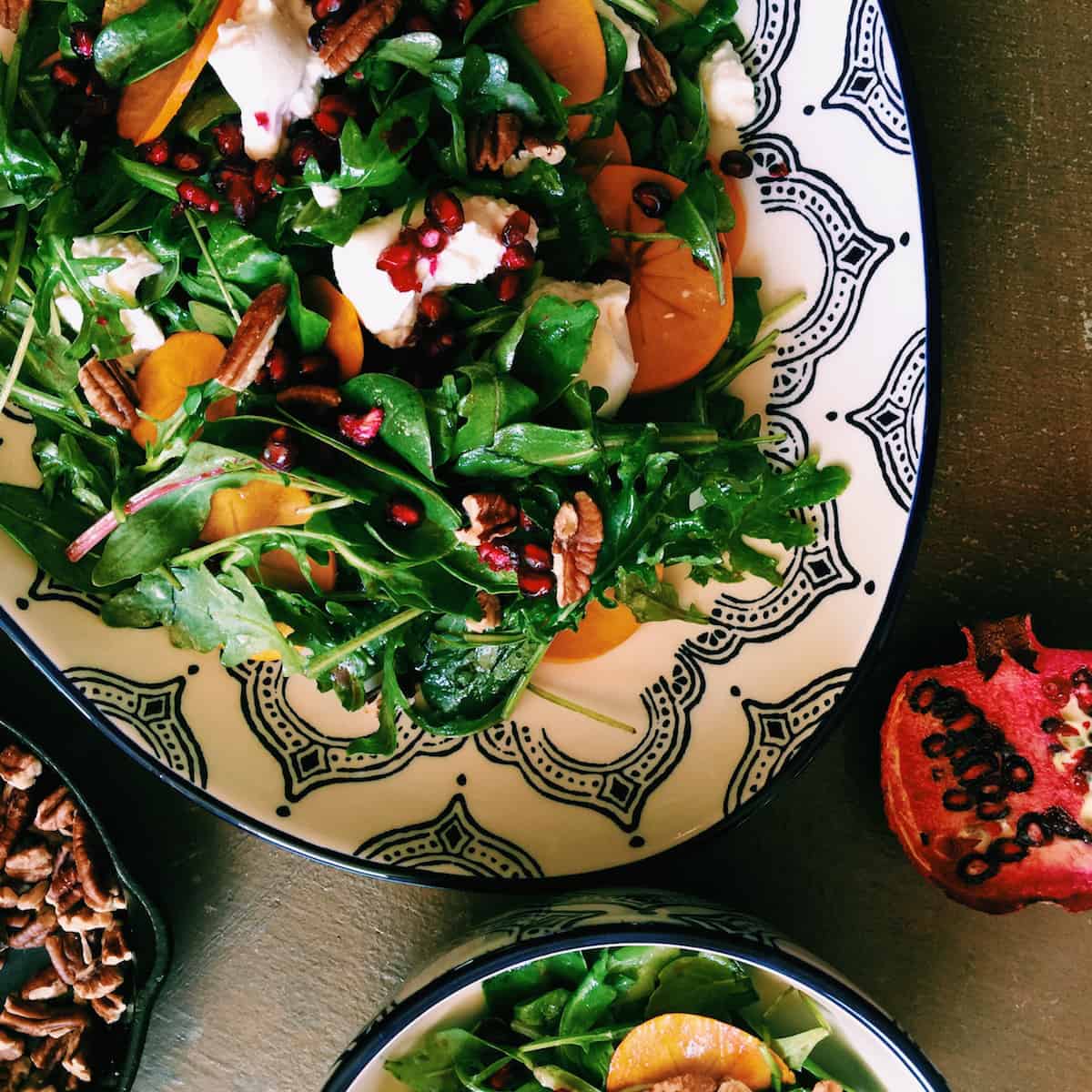 Looking to incorporate a little green on your table? Try this lovely Pomegranate Burrata Salad from Displaced Housewife. Chock full of goodness and tossed in a tasty Pomegranate Vinaigrette, this salad might be the star of dinner!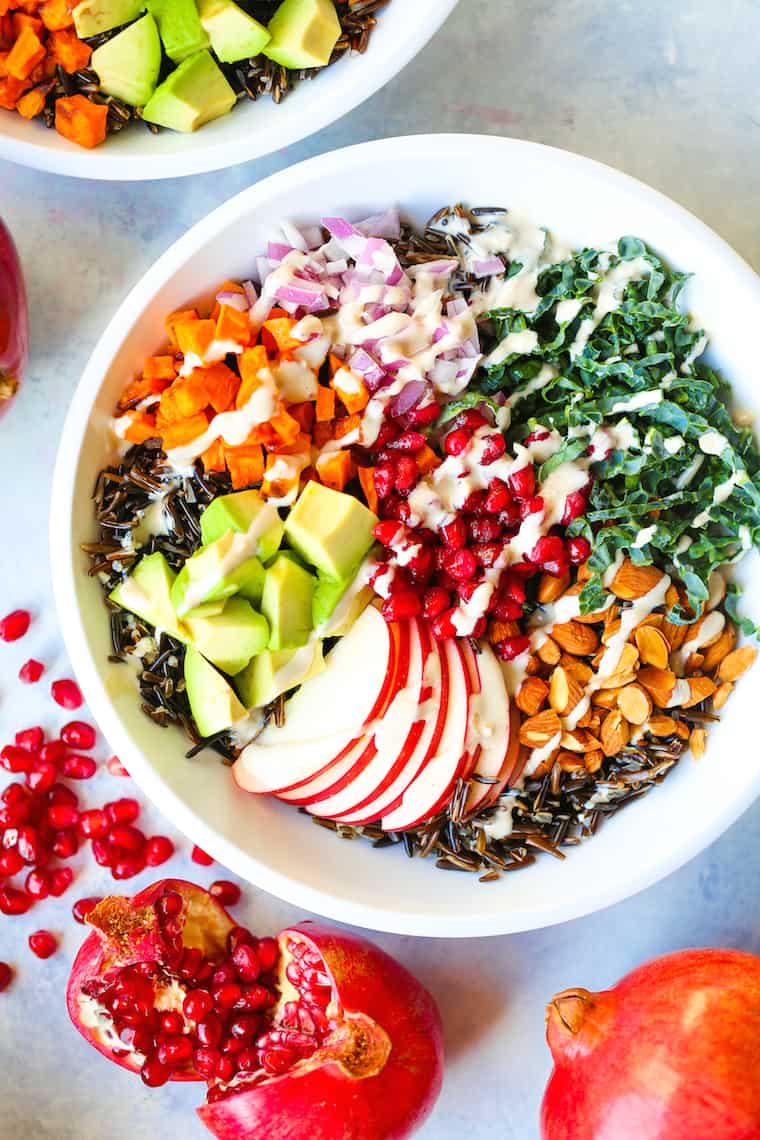 Hearty and wonderful, these Fall Nourish Bowls from Damn Delicious check all the boxes for what I like on a plate!
Simple, flavorful and delicious. Three qualities of this Moroccan Carrot Salad with Pomegranate from Naturally Ella that I can't stop dreaming about!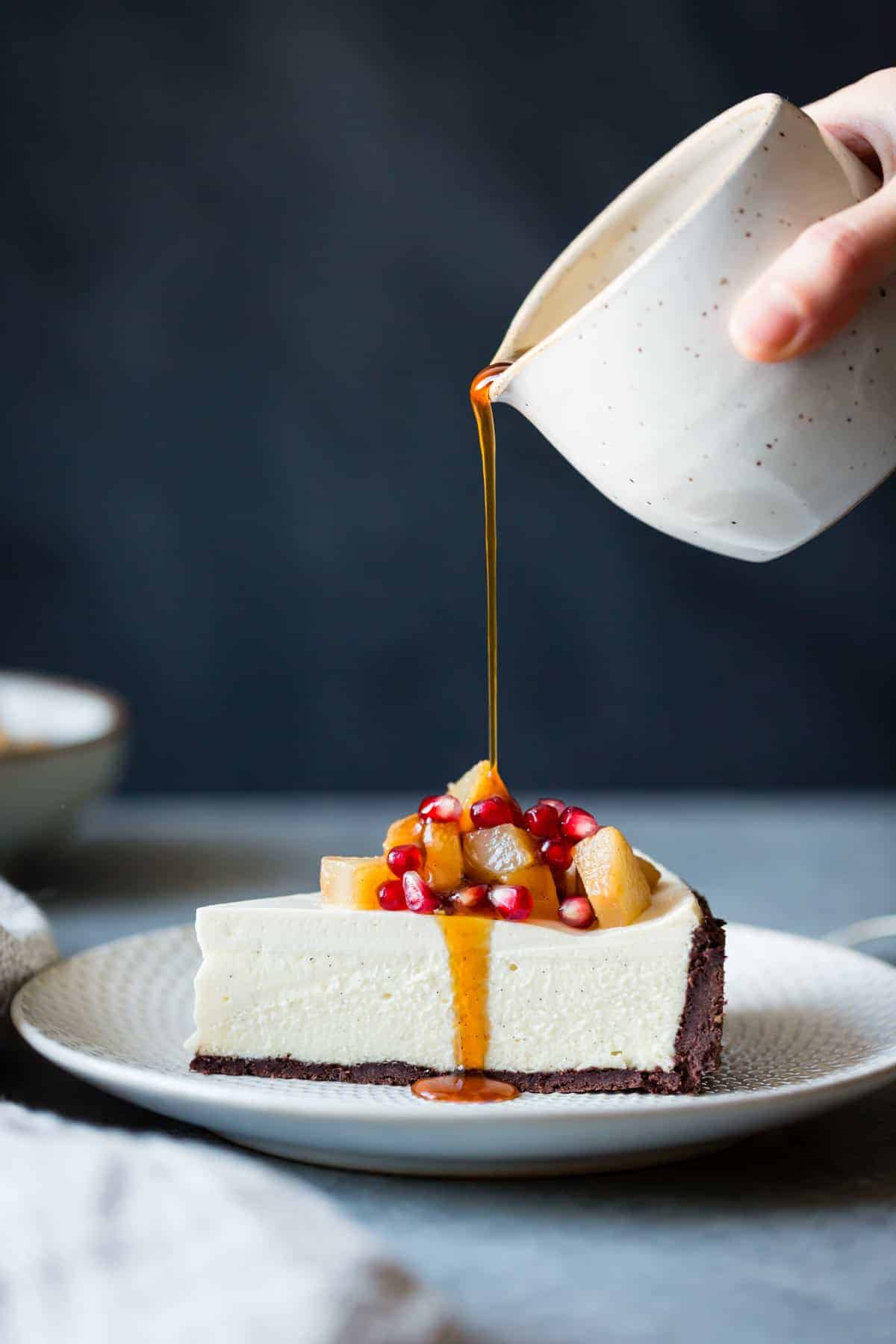 Luscious and silky smooth, this Cheesecake with Pears and Pomegranate from The Bojon Gourmet is decadent and beautifully festive on your plate!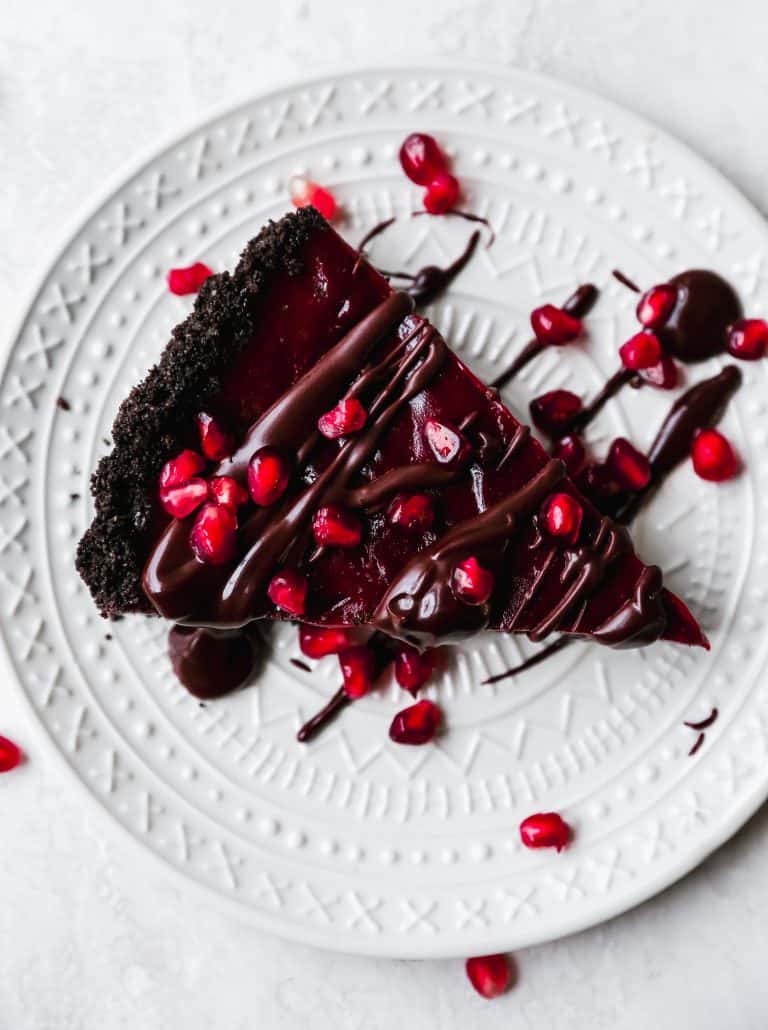 This Chocolate Pomegranate Tart from Yes to Yolks is screaming my name. Chocolate, chocolate and more chocolate, all topped with pomegranate arils is like a dream come true!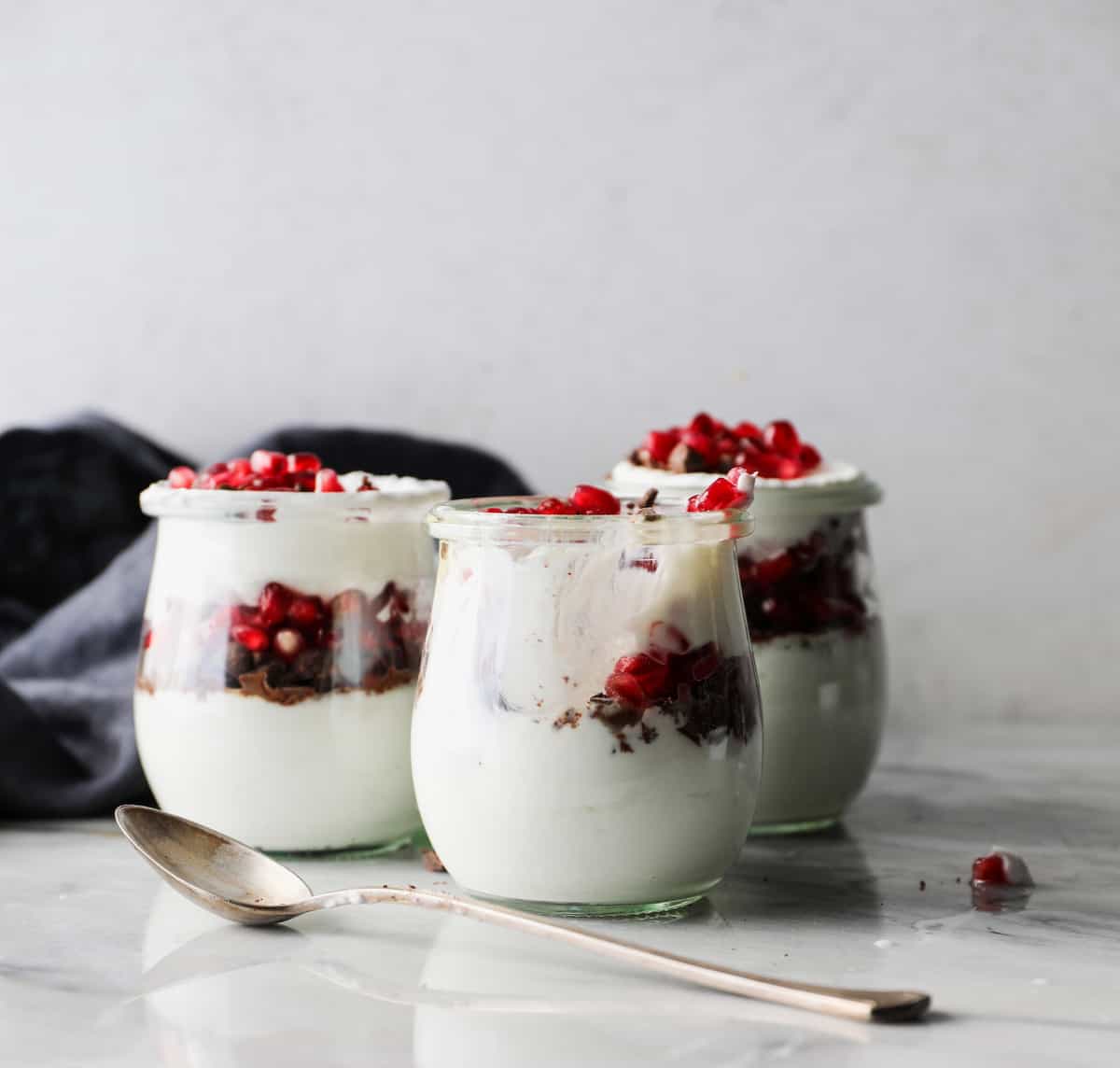 I love an easy and delicious parfait so these Chocolate Pomegranate Parfaits from Displaced Housewife are at the top of my Christmas Dessert list!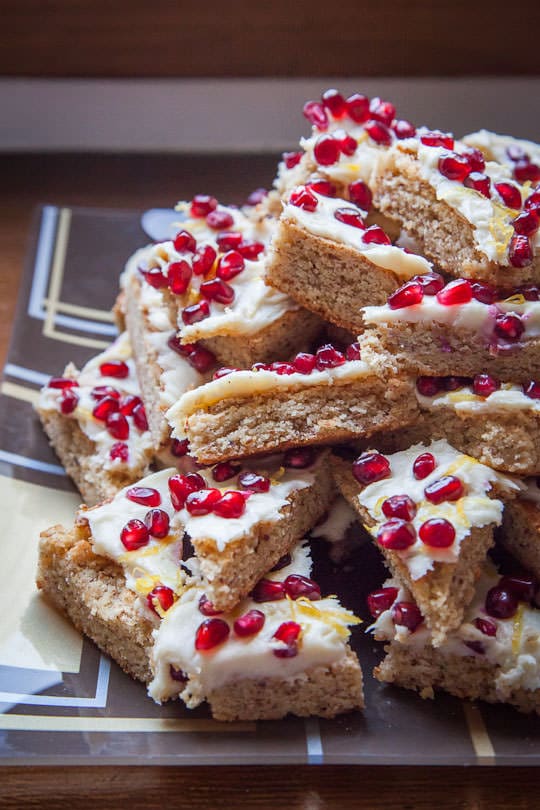 How amazing are these Lemon Pomegranate Cookie Bars from Eat The Love? Pillowy soft cookie topped with sweet icing and tasty pom arils.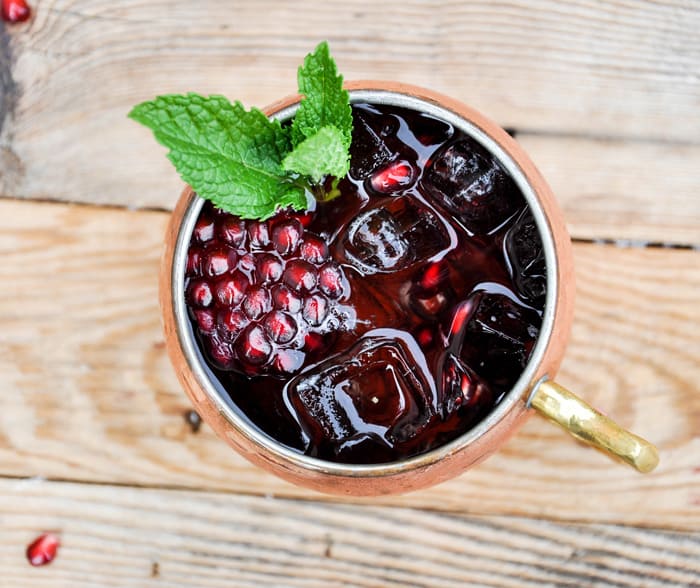 And last but certainly not least, our very own Pomegranate Moscow Mule. We show you how to satisfy your adult guests and the easiest way to juice a pom!
ENJOY!!