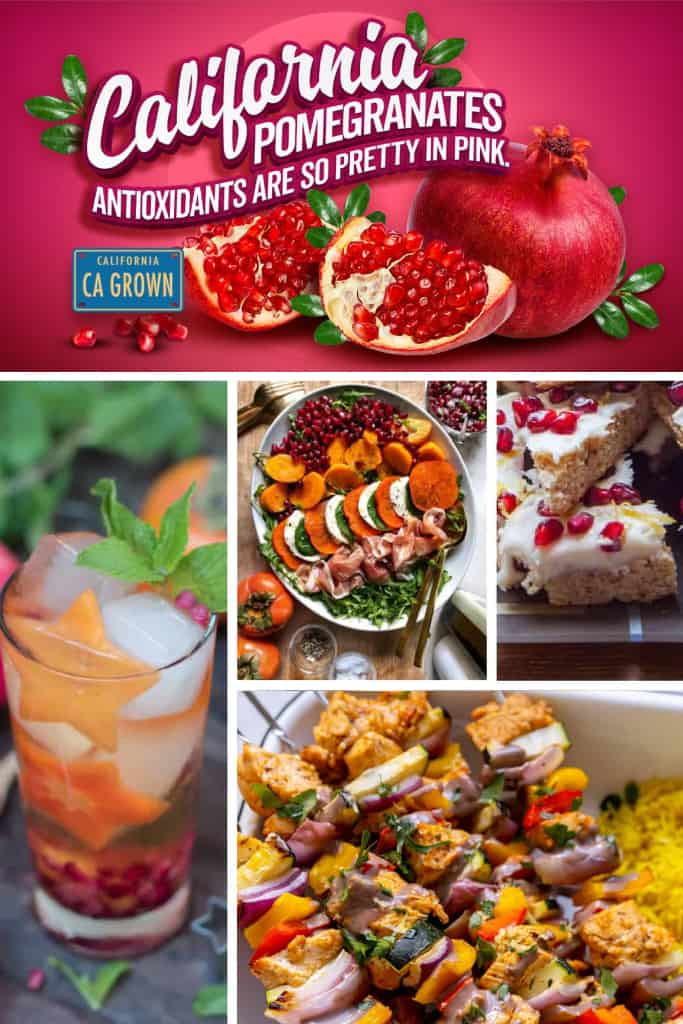 CA GROWN Blog
Discover. Learn. Connect.
Don't Sleep on These Amazing Pomegranate Recipes
December 4, 2019
Eat the Season!
Sign Up For Weekly Recipes
« Back to Recipes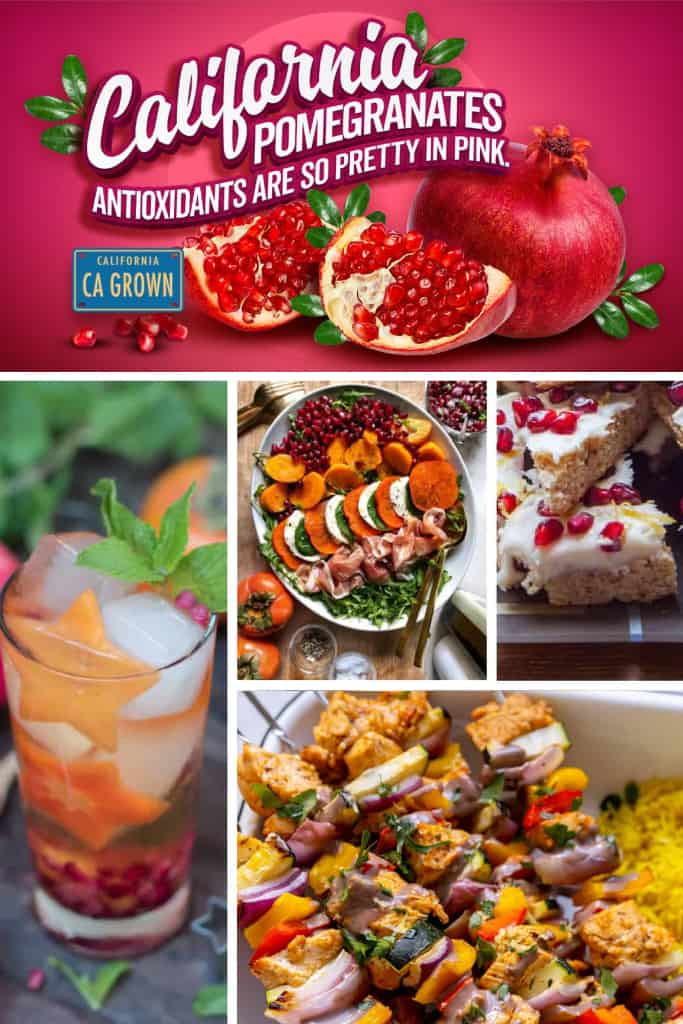 Don't Sleep on These Amazing Pomegranate Recipes
Hungry for dinner, dessert or drinks? We've got pomegranate recipes for that.
Where are pomegranates grown in California?
When are pomegranates in season?
What are pomegranate seeds called?
The ruby red seeds inside of the hard outer shell are called "arils" – they contain the seed & the juice.
Can you freeze pomegranate arils?
Want to extend pomegranate season? Try freezing the arils when pomegranates are at their peak. Not sure how to get the seeds out? Check out this video from our friend Jerry James Stone.
What are pomegranates used for?
On that note, let's take a look at some of our favorite pomegranate recipes!
Pomegranate Appetizers:
Salads and Sides Starring California Pomegranates
Pomegranate Recipes with Main Character Energy
Delicious Pomegranate Desserts
Sweet Sips: Pomegranate Cocktails
Enjoy these fabulous pomegranate recipes – let us know your favorite in the comments below!
BE SURE TO SHARE YOUR FAVORITE POMEGRANTE RECIPES WITH US BY SNAPPING A PIC AND TAGGING US ON SOCIAL USING #CAGROWN.
Craving more CA Grown goodness? Follow us on Pinterest for fresh and fabulous recipe inspiration!
*****Updated 5/16/2023*****