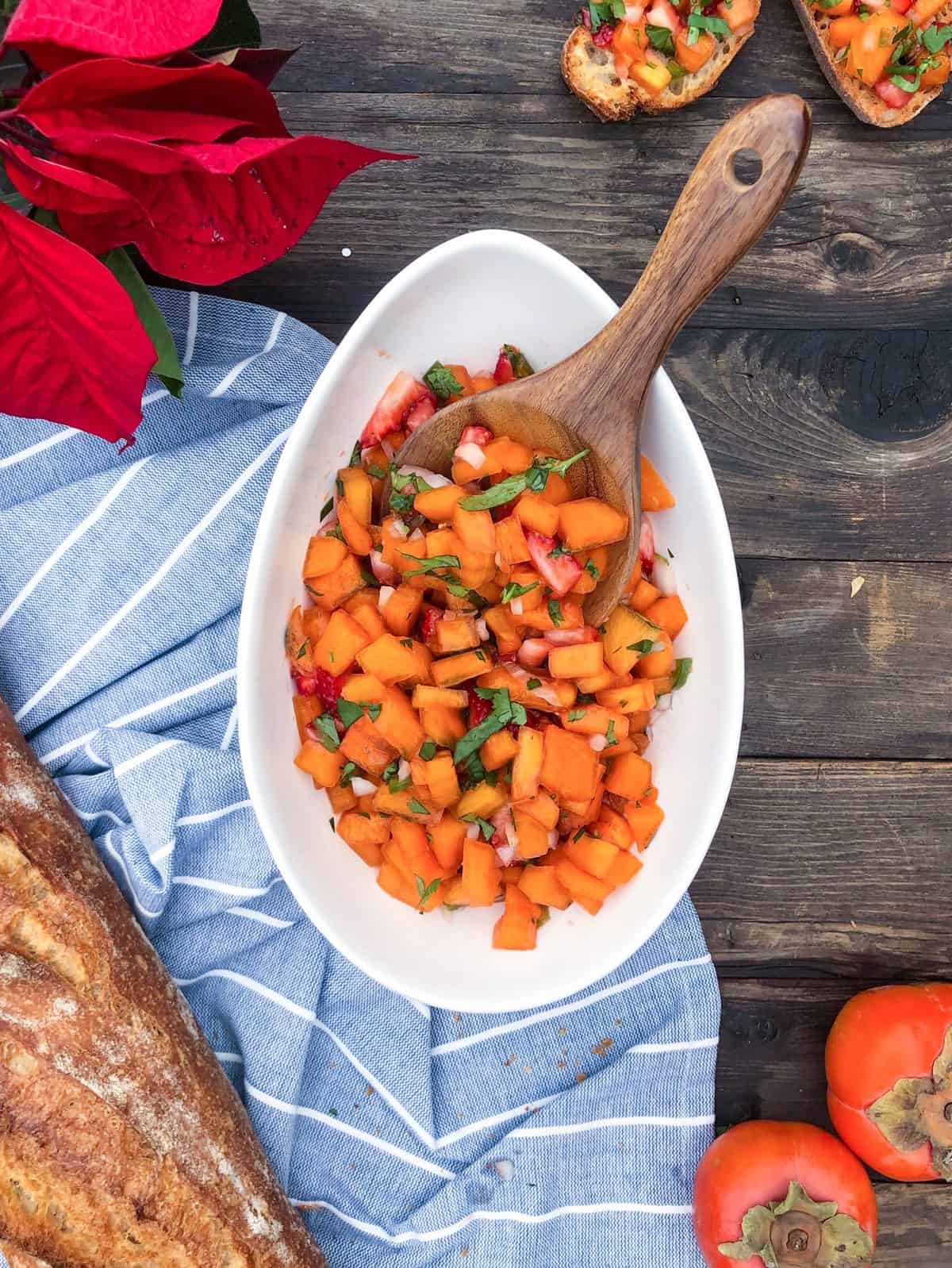 CA GROWN Blog
Discover. Learn. Connect.
Persimmon Bruschetta
December 11, 2019
Eat the Season!
Sign Up For Weekly Recipes
« Back to Recipes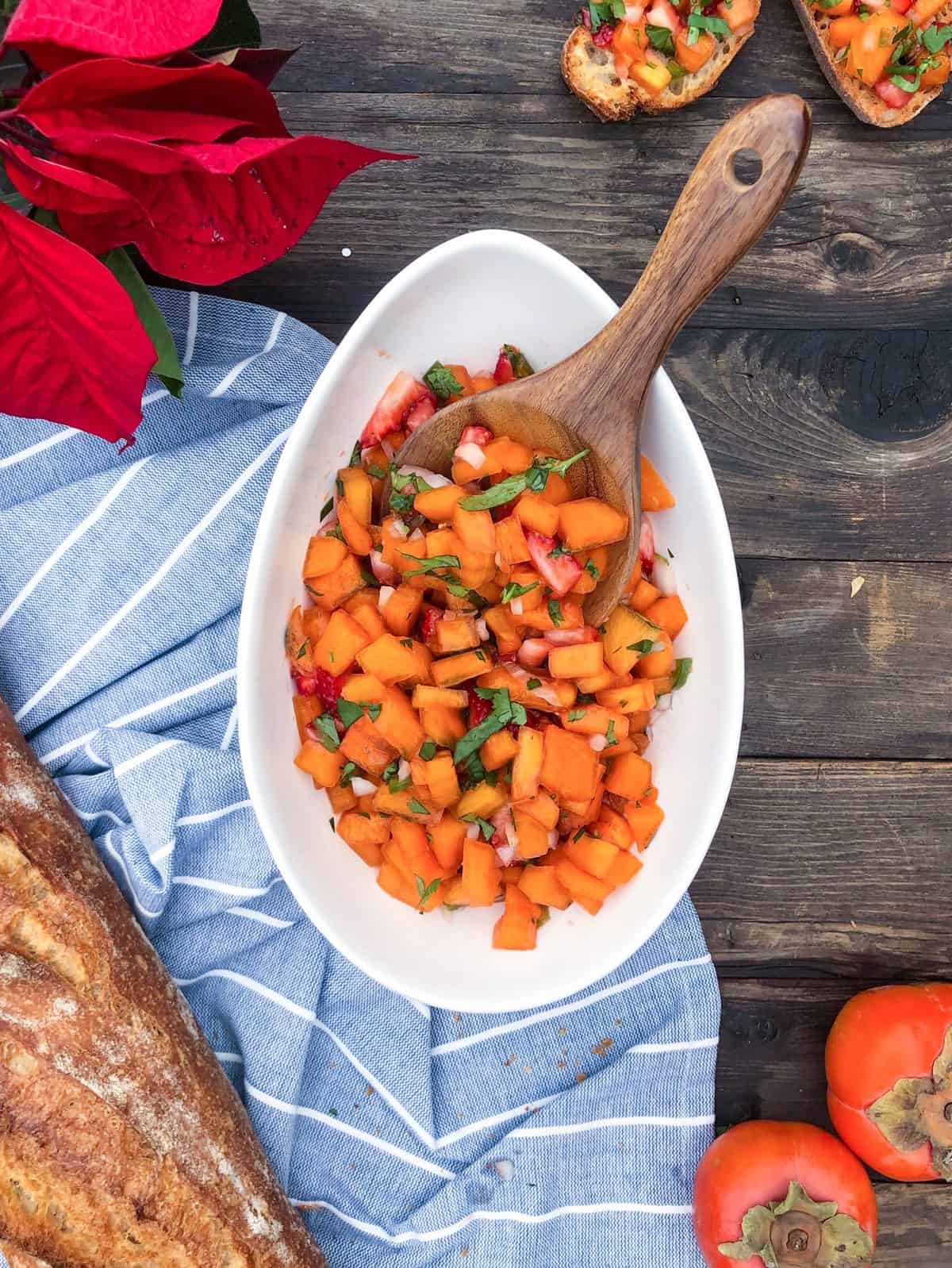 Persimmon Bruschetta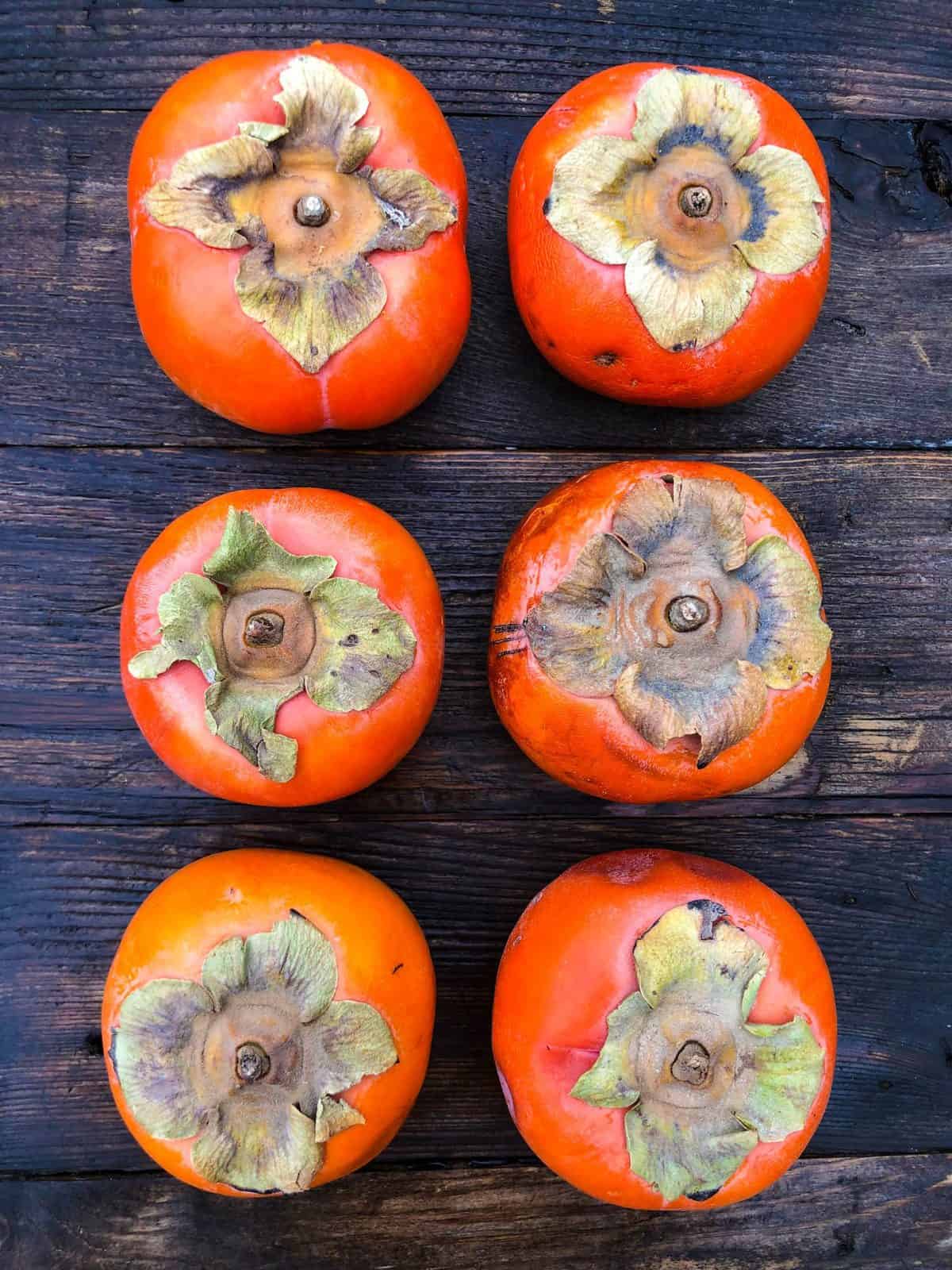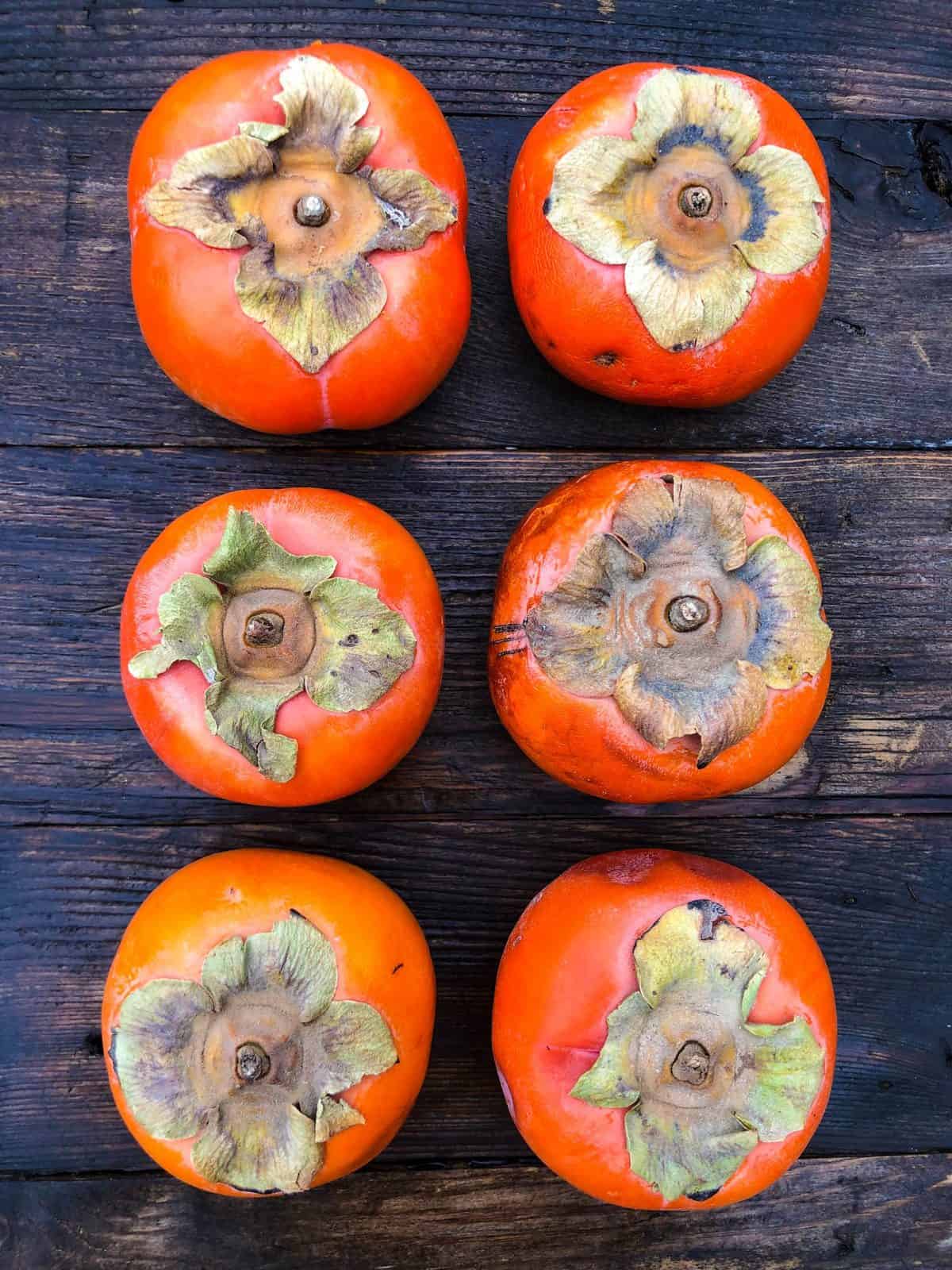 In my experience, people get stuck on ideas for persimmons this time of year. They see the coral gems in the market bins and can't help but think of grandma's tasty cookies.
But what if I told you that raw persimmons are amazingly good? The taste is mild and uncomplicated. The texture, when ripened, is soft and velvety.
Sold yet?
Well, I am here to show you how to glam up that traditionally boring fruit and knock the socks off your guests with a bright and colorful bruschetta!
You could easily convert this into a salsa to dip your favorite crackers into. I can even see a bit of Brie cheese topped onto the bread before topping with the fragrant mixture.
The possibilities abound!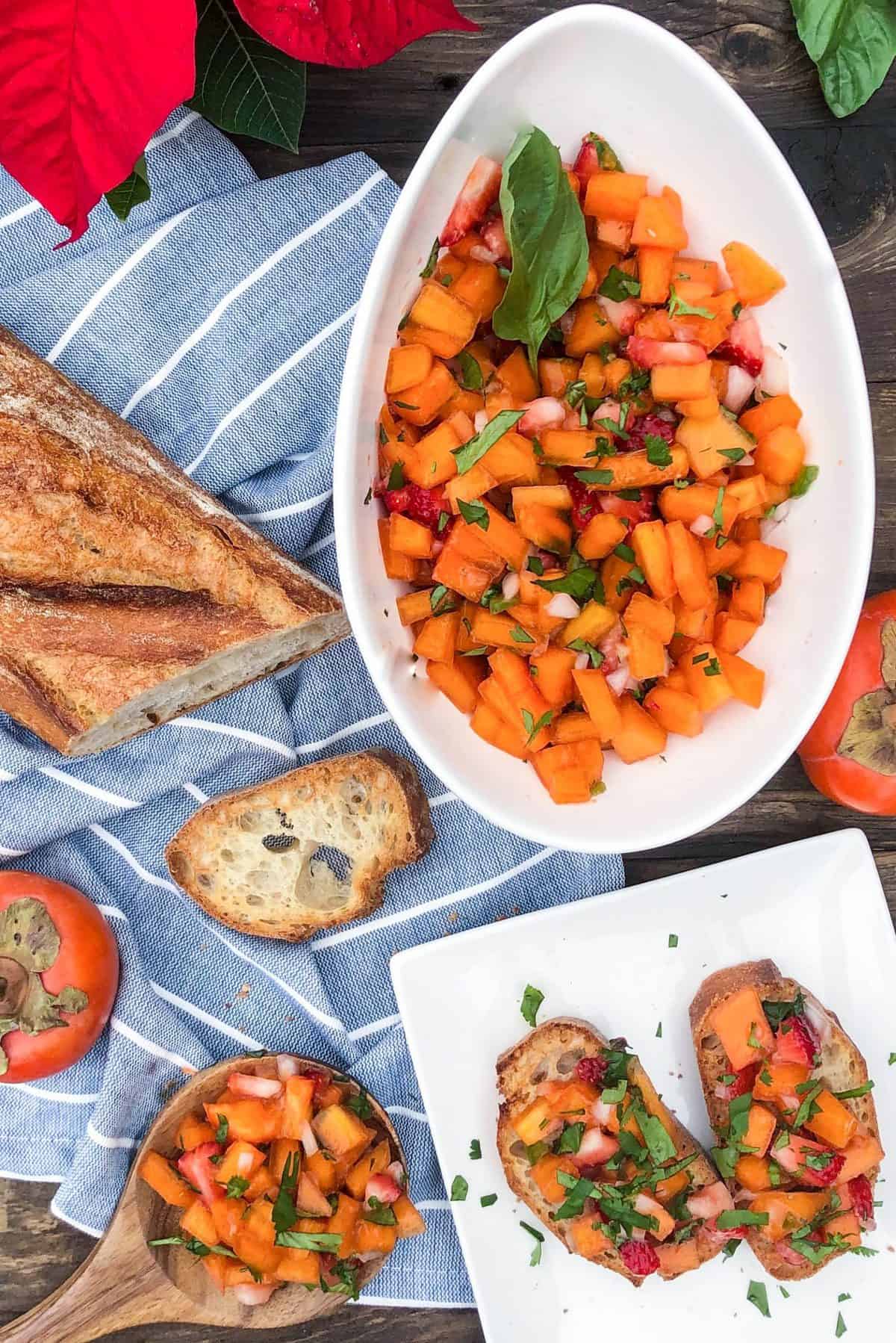 Easy to prepare with simple ingredients, this recipe is great made ahead of time to allow the flavors to marry together before serving. But feel free to serve immediately… I did!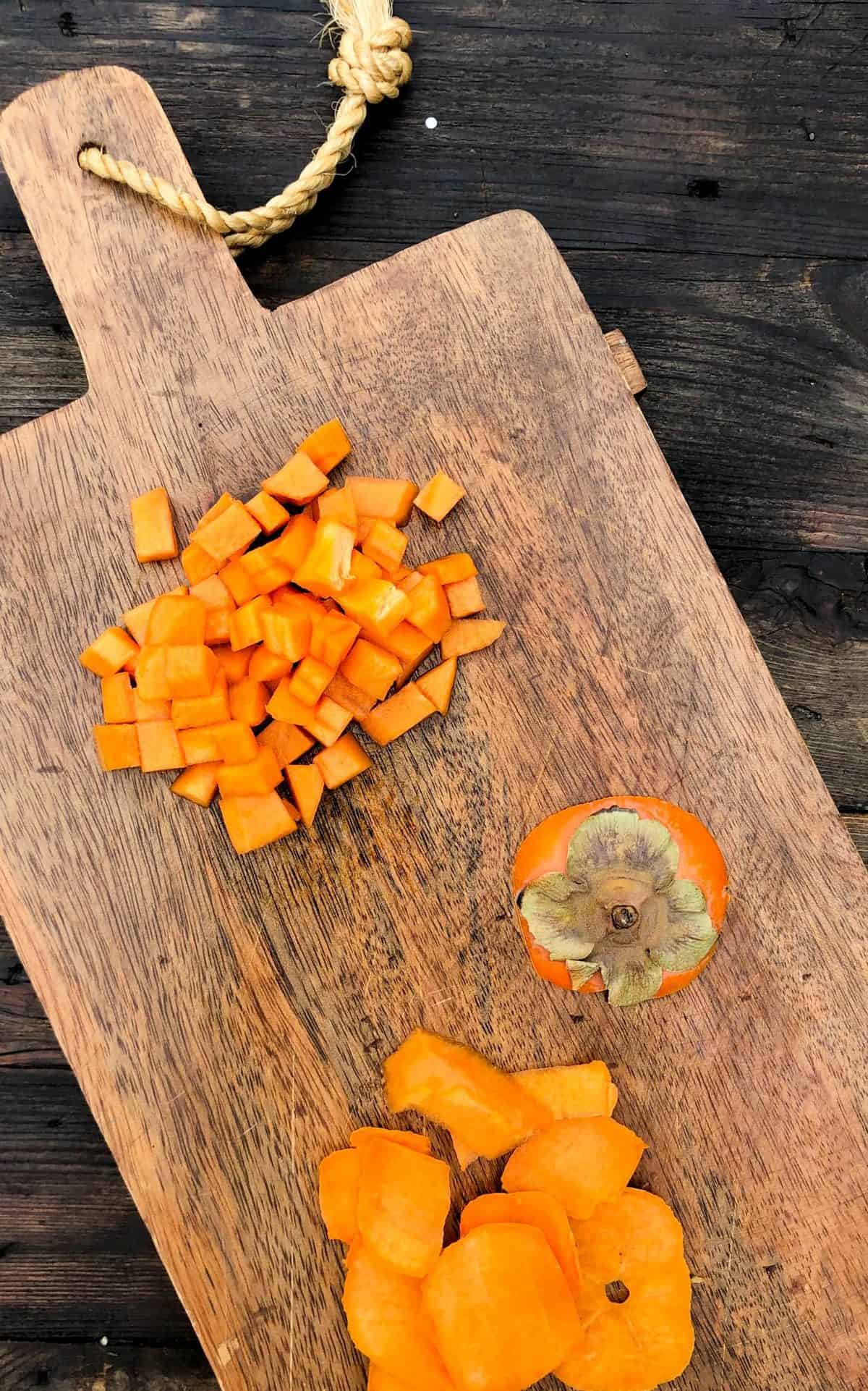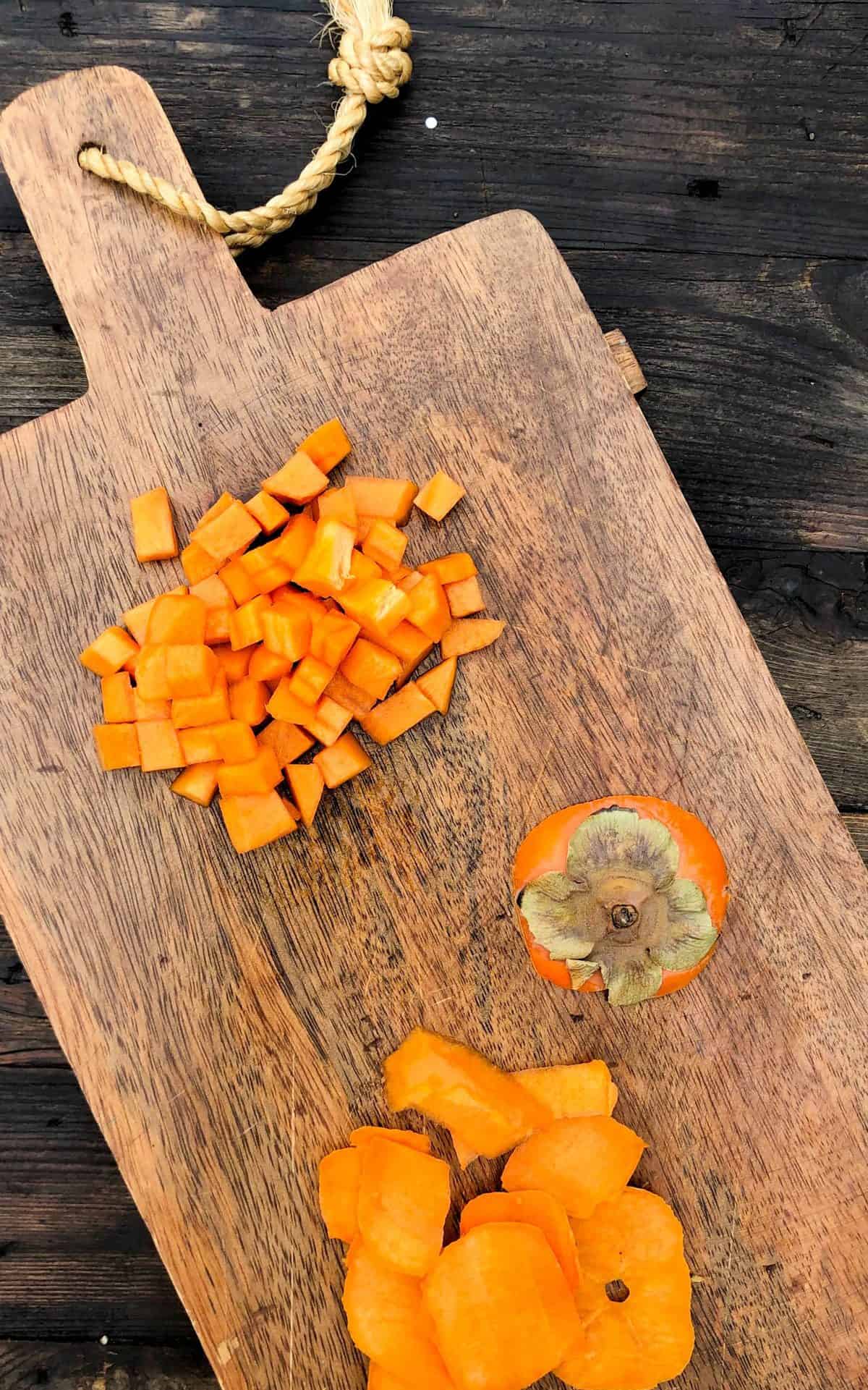 Remove the ends and outer skin from the persimmons. Chop into a small dice.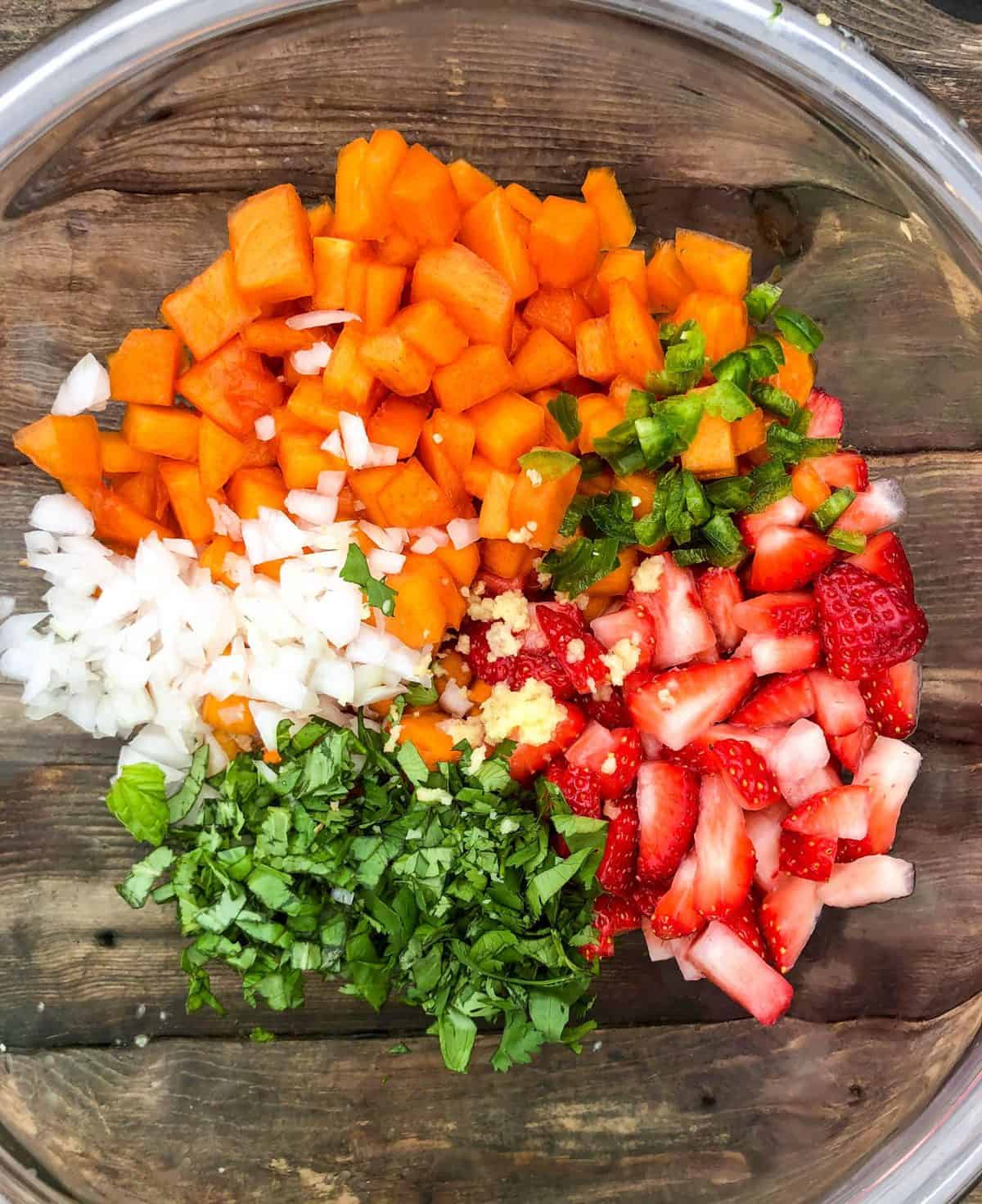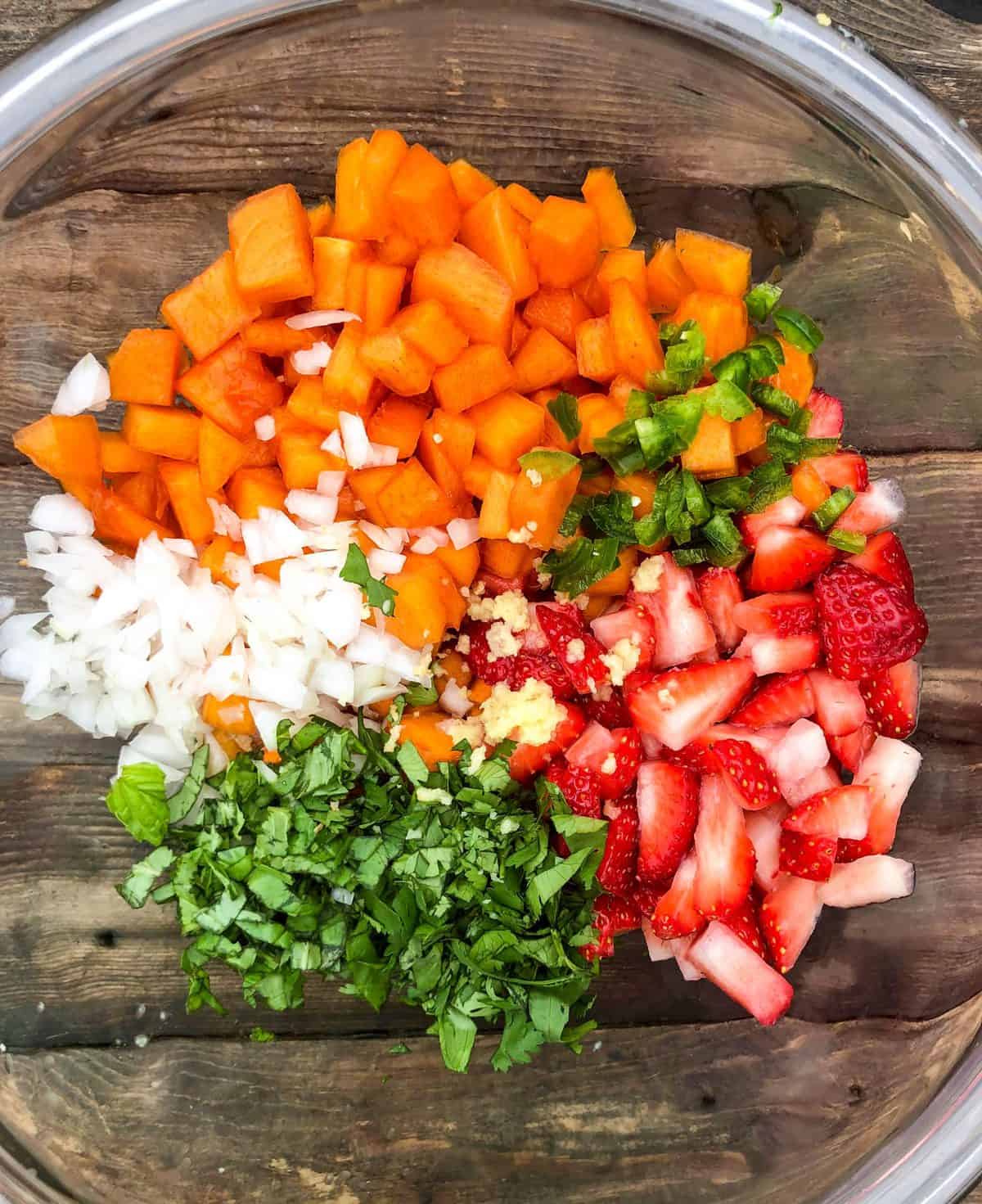 Add the persimmons to a bowl along with the strawberries, onion, basil, cilantro, and ginger. I also popped in a bit of jalapeño because hubby likes heat, but that is optional.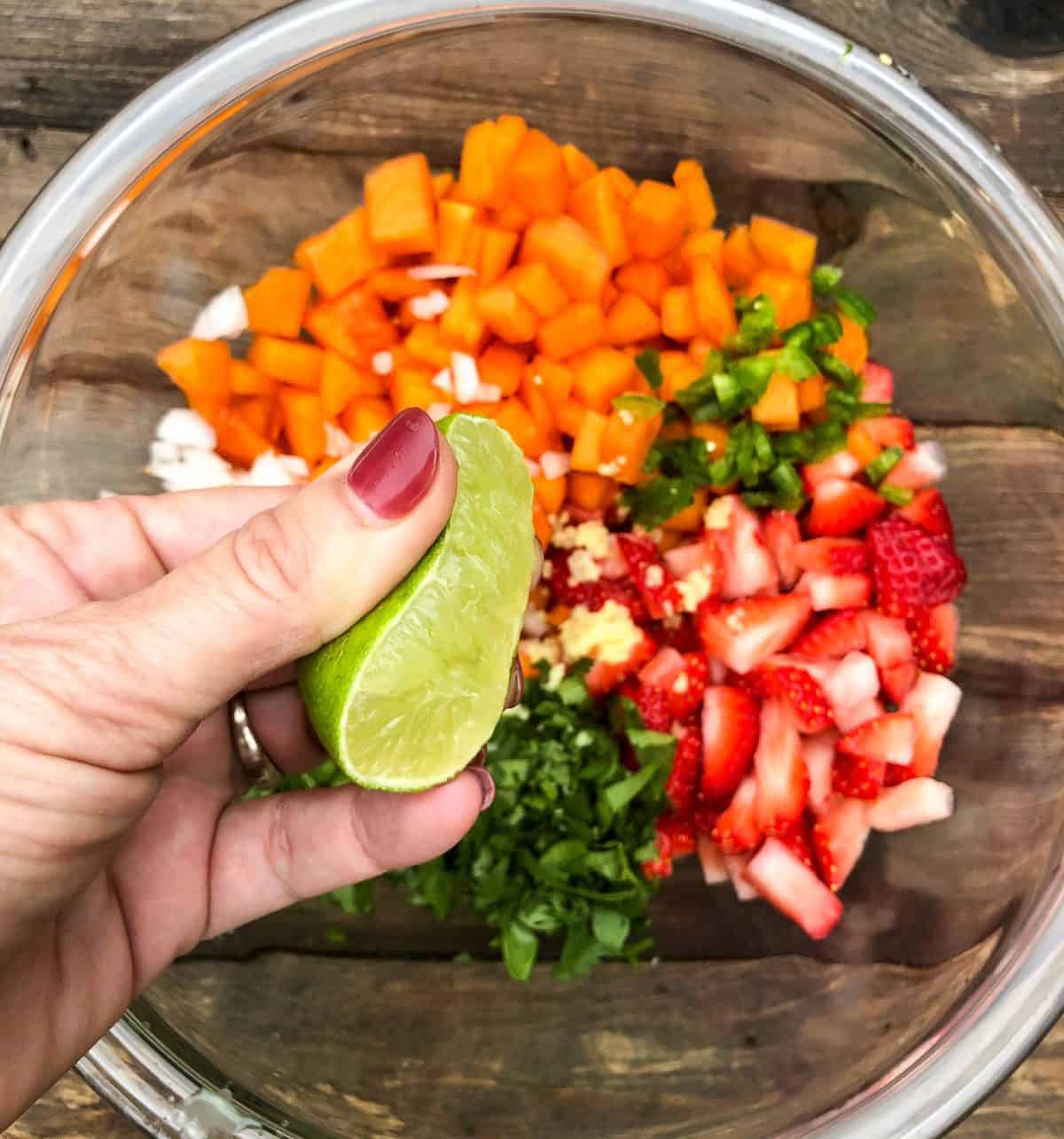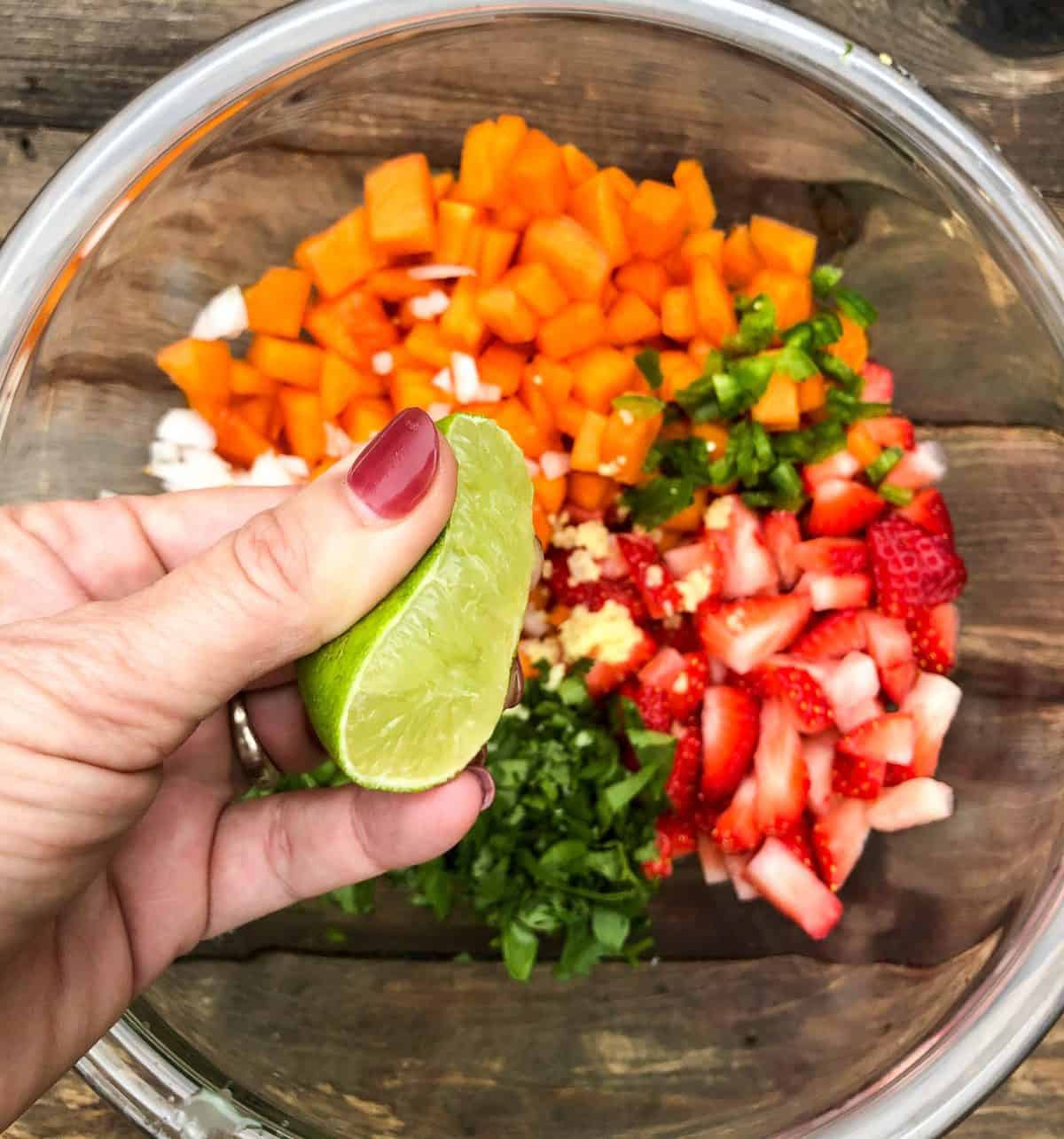 Squeeze in two limes and stir thoroughly to combine. Serve immediately or store in the fridge up to three days before serving.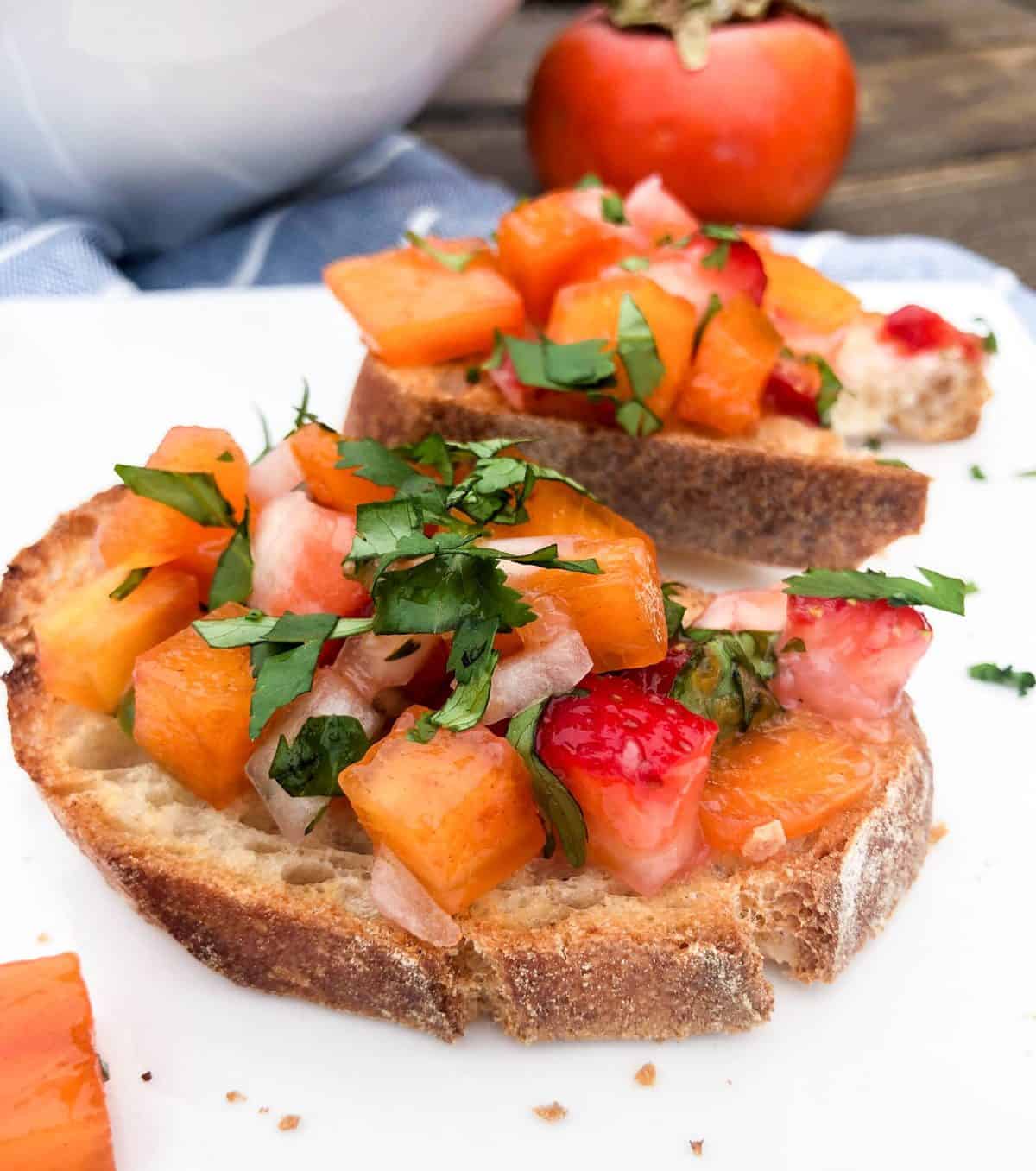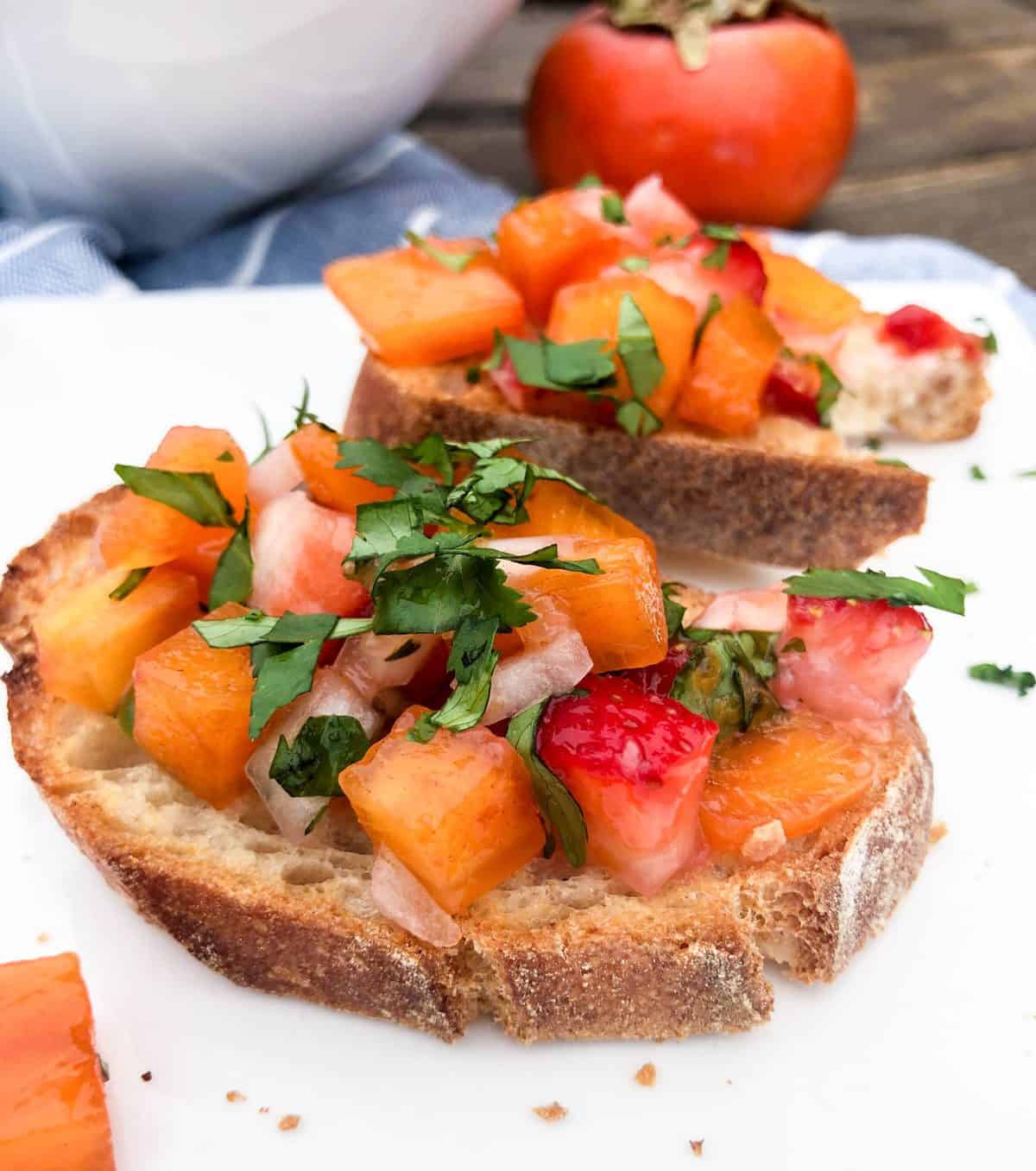 Once you are ready to serve, toast your french bread slices and top with the decadent mixture. Easy Peasy!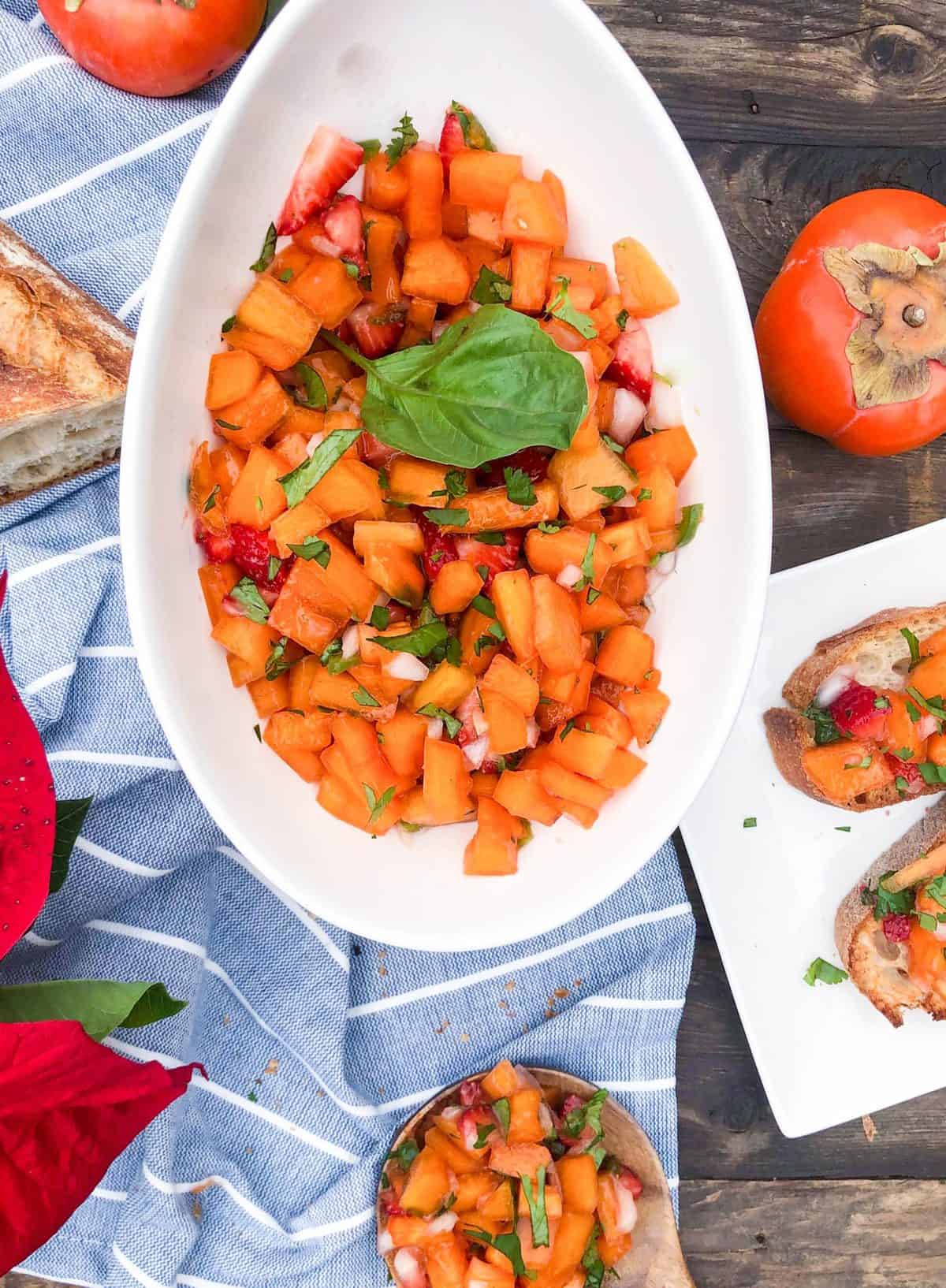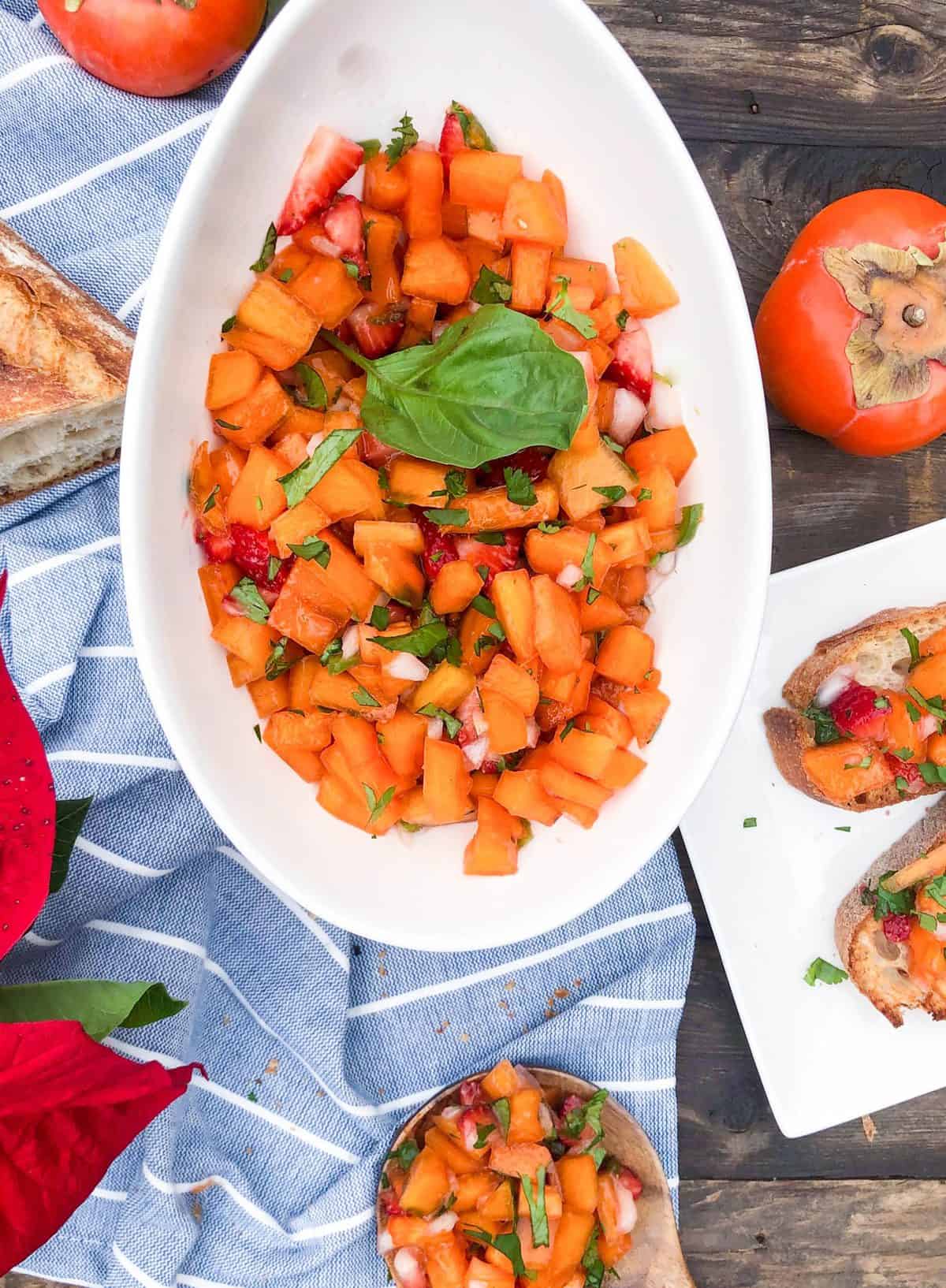 Trust me, this will be your new favorite thing and people will be begging you to make more once they taste the goodness!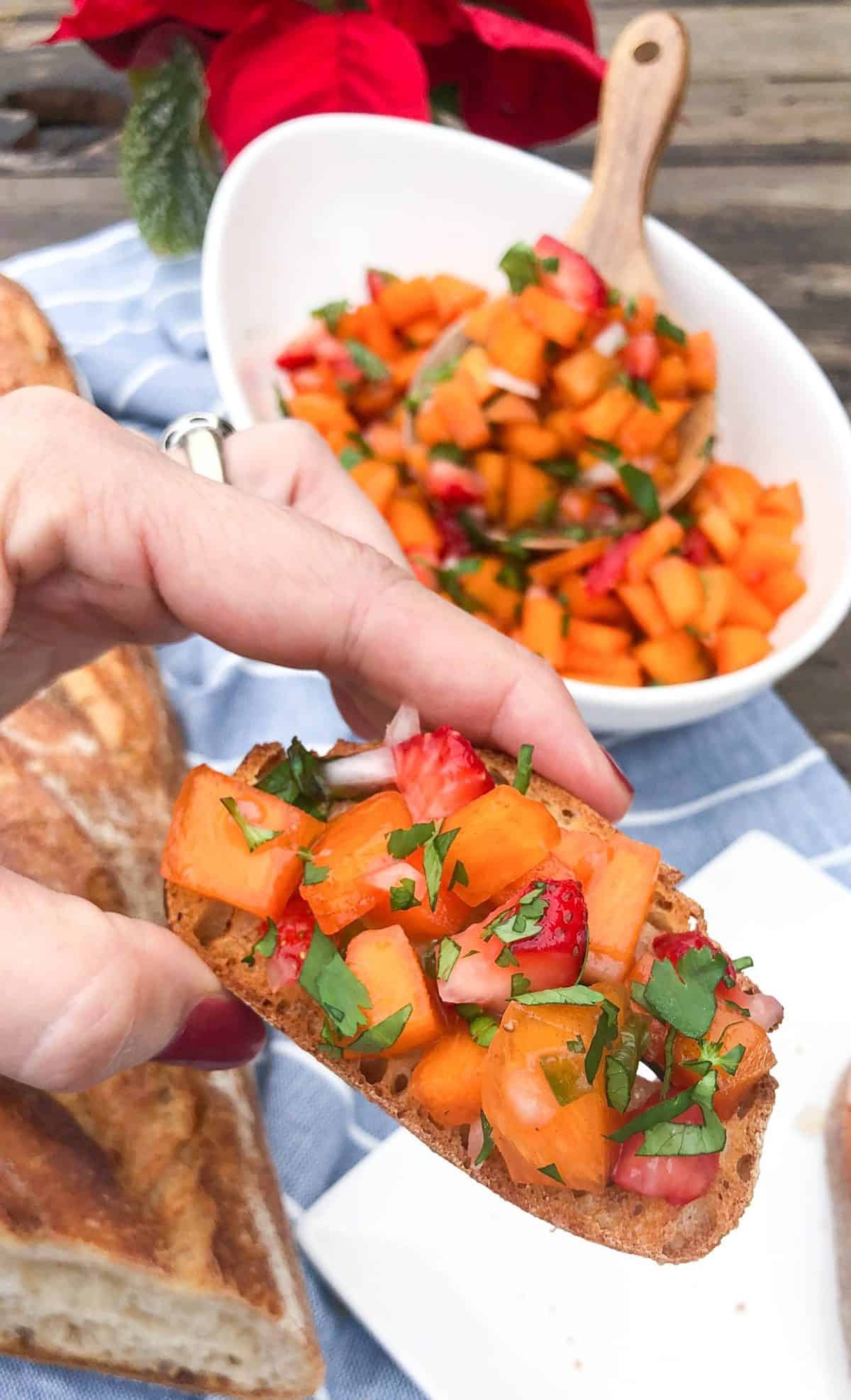 Go ahead…. eat up!
Here is the printable recipe for ya…
Persimmon Bruschetta
2019-12-03 22:16:30
Serves 8
Ingredients
6 Fuyu Persimmons, skins and ends removed
6 large strawberries, diced
2 T. white onion, diced
2 T. cilantro leaves, chopped
2 T. basil leaves, chopped
1 t. grated ginger
1 T. chopped jalapeno (optional)
2 limes
Instructions
Chop the persimmons into a small dice and add to a bowl.
Add the rest of the ingredients. Squeeze the juice of both limes and stir to combine
Serve immediately or up to three days in the fridge
California Grown https://californiagrown.org/