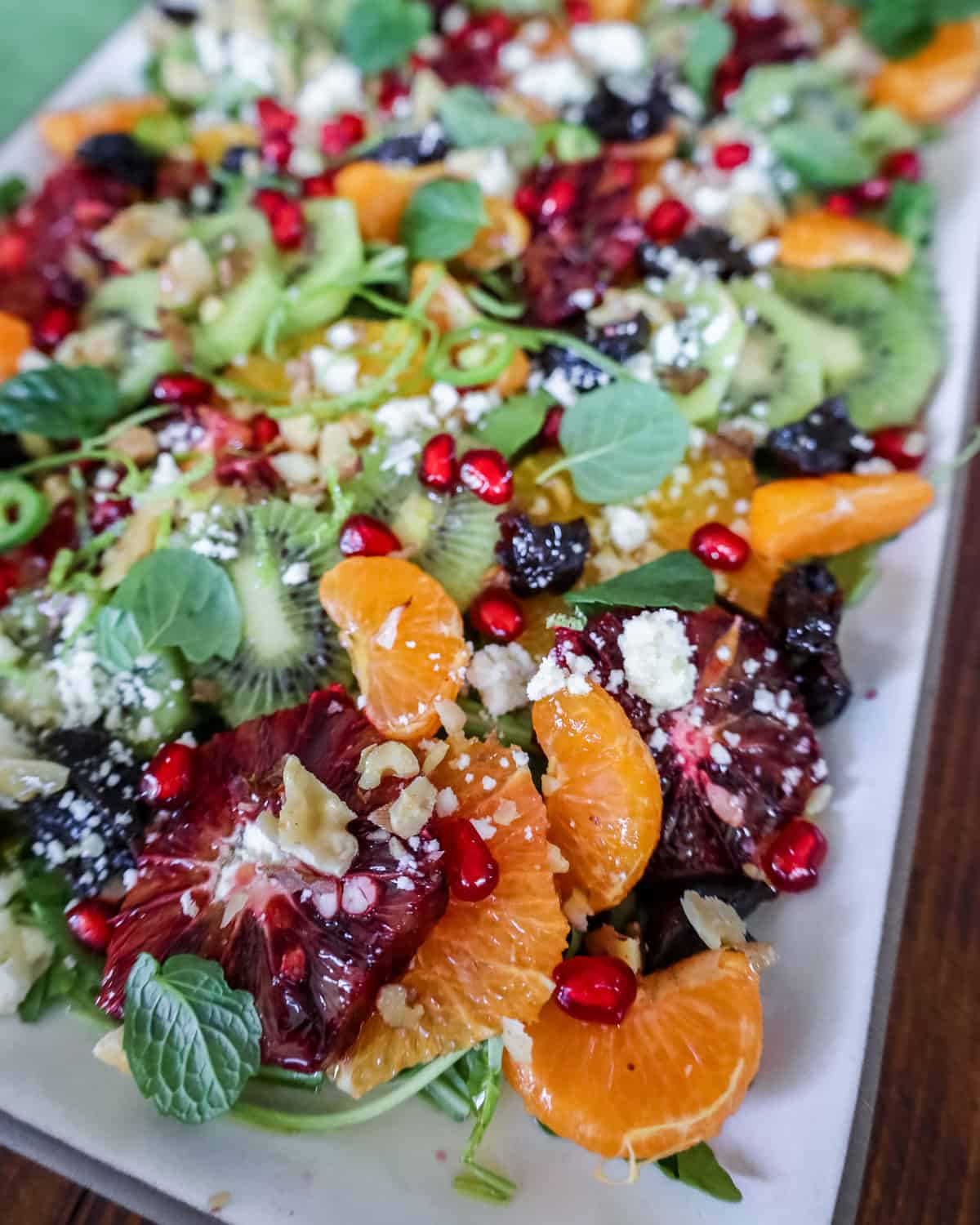 CA GROWN Blog
Discover. Learn. Connect.
A Beautiful Winter Fruit Salad Recipe
November 6, 2023
Eat the Season!
Sign Up For Weekly Recipes
« Back to Recipes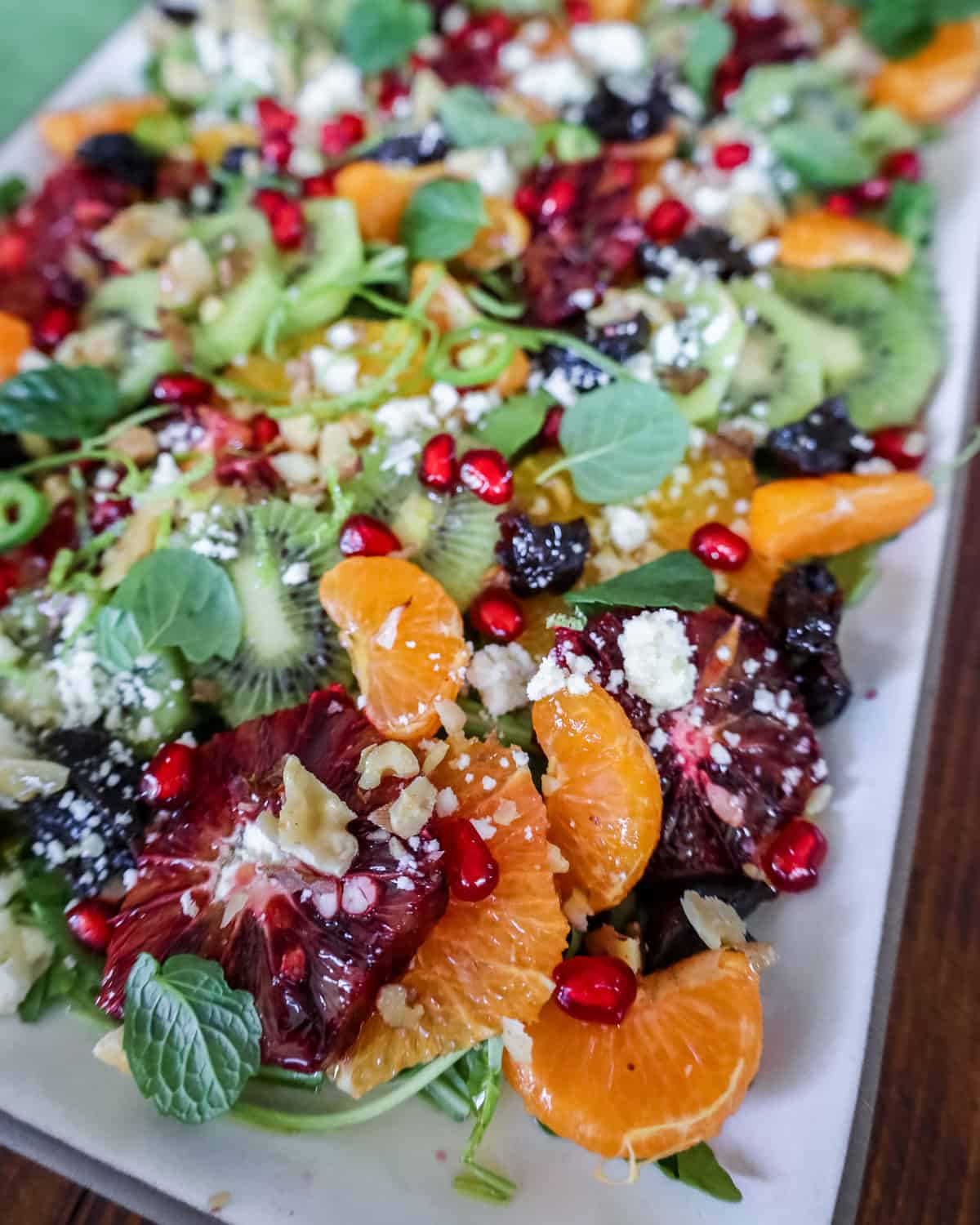 A Beautiful Winter Fruit Salad Recipe
In California, salads are a year-round thing. This colorful winter fruit salad is a savory spin on fruit salad that takes advantage of California's abundant citrus. Use a mixture of oranges and mandarins, along with bright green kiwis and ruby red pomegranate arils for an added pop of color.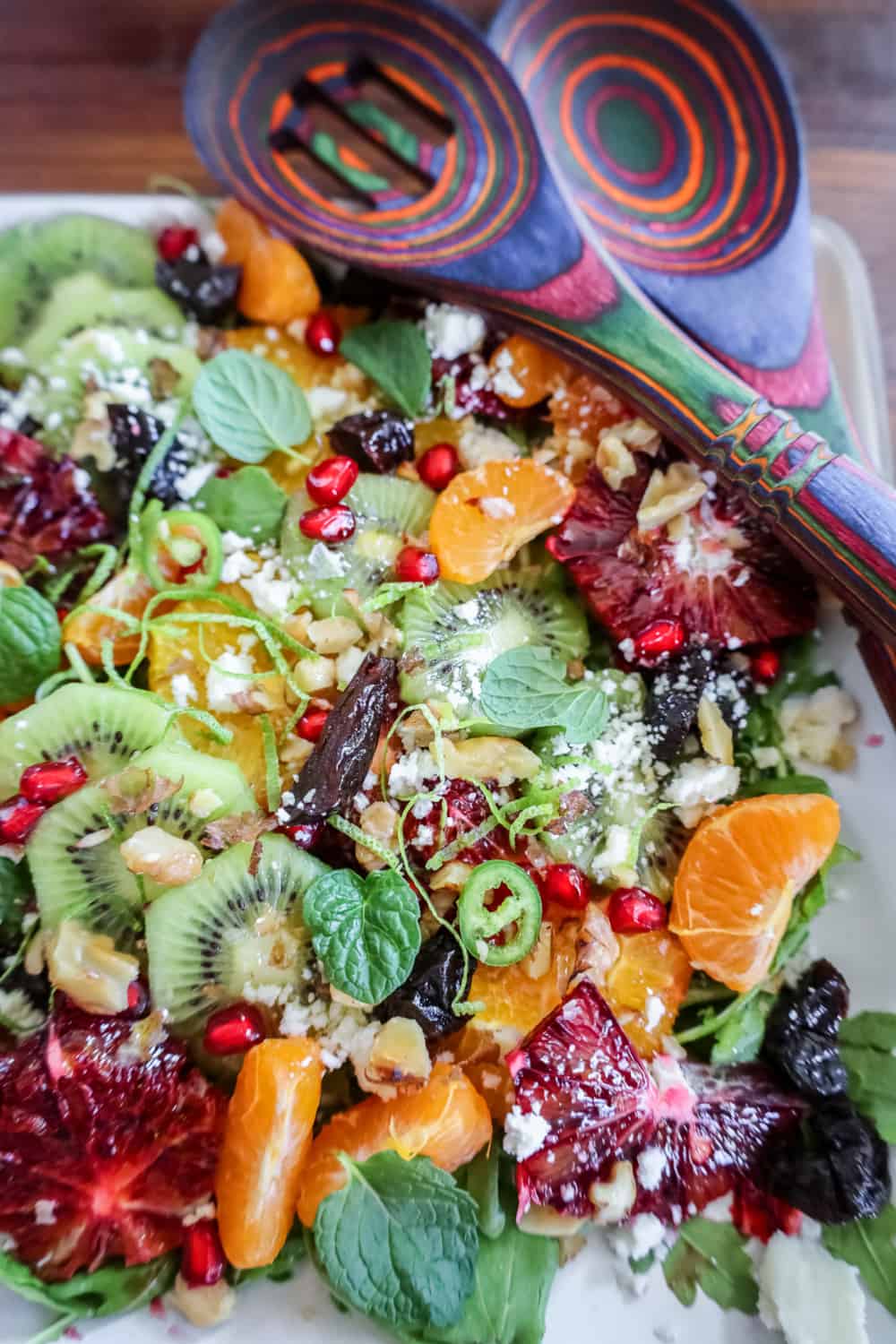 A Chill Way to Savor the Season's Bounty
Winter might conjure images of snow-covered landscapes and cozy fireplaces, but it's also a season that boasts an array of delightful, seasonal fruits just waiting to brighten up your plate. Enter the winter fruit salad, a refreshing and vibrant concoction that'll remind you that cold weather can be delicious. So, don your culinary mittens and let's dive into the world of winter fruit salads.
Winter fruit salads are a true winter wonderland of flavors, offering a refreshing contrast to the hearty and often heavy dishes that dominate the season – each bite is like a burst of sunshine on a chilly day.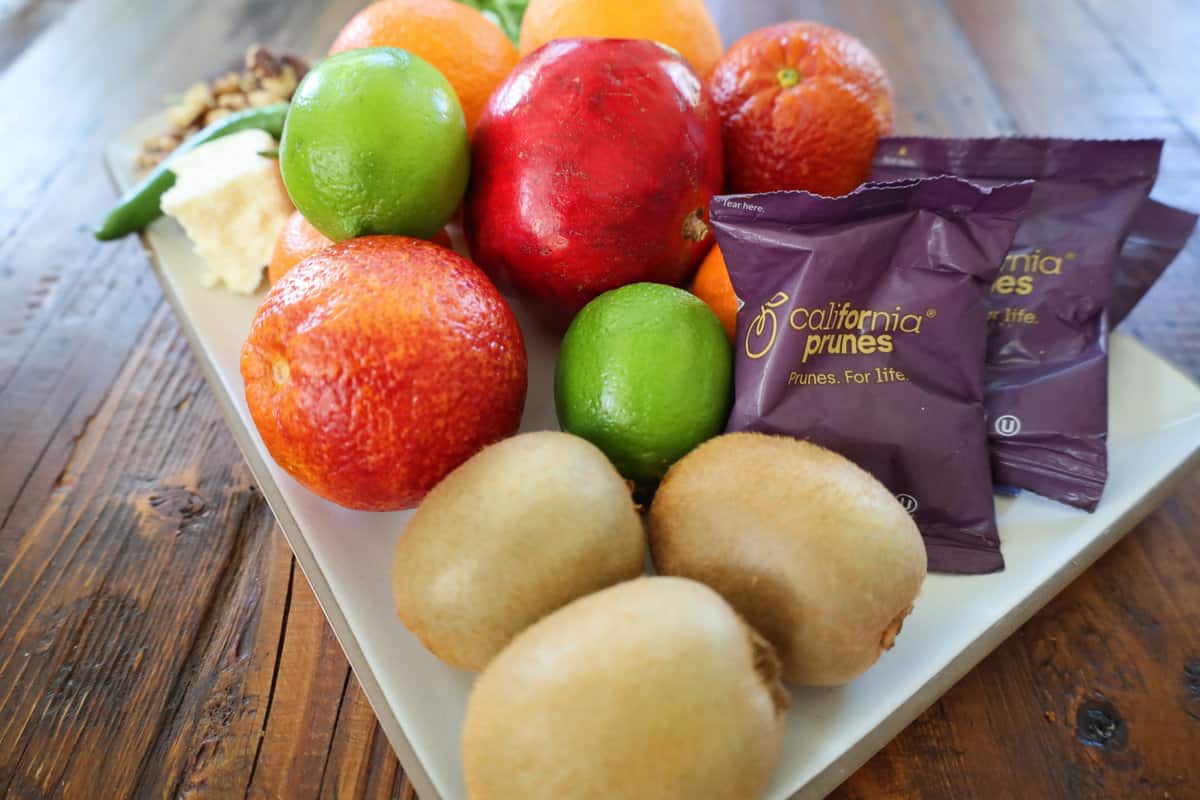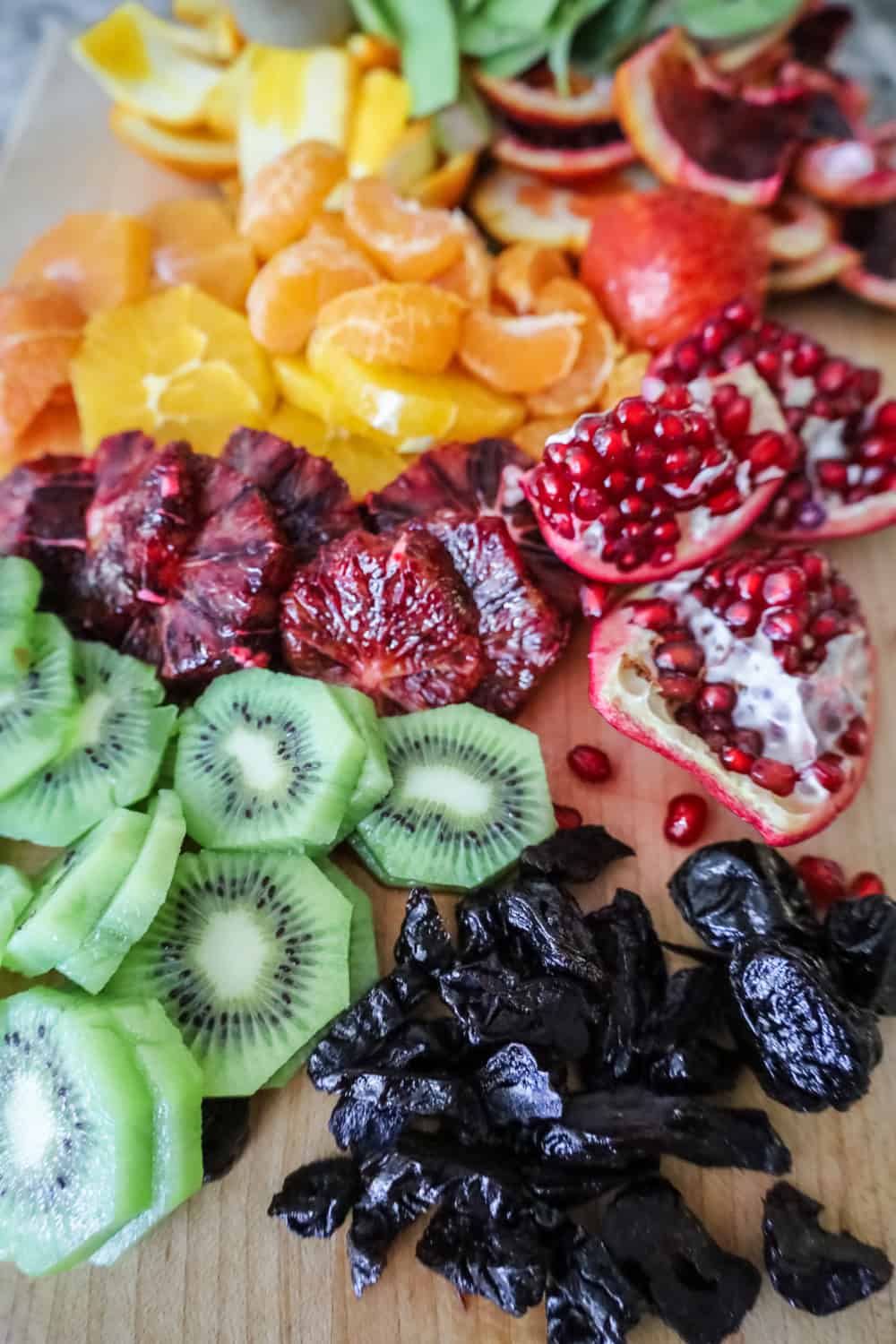 How to Make a Gorgeous Winter Fruit Salad
Winter fruit salads are a delightful way to celebrate the season's bounty. They showcase the best of what winter has to offer – a burst of refreshing, vibrant flavors that can brighten up your plate. This salad is just as easy to prepare as it is beautiful. Simply arrange the ingredients however you like on a platter and let their natural beauty shine.
Citrus Sensation: Citrus fruits are the shining stars of winter fruit salads. Oranges, grapefruits, and clementines add a zesty, juicy element that's like a bite of pure vitamin C. Their vibrant colors and sweet-tart balance can brighten even the darkest winter days.
Pomegranate Power: Add a burst of ruby-red jewels by tossing in pomegranate arils. These little seeds are like edible gems, bursting with a sweet-tart flavor that adds intrigue and texture to your salad.
Kiwi Surprise: Kiwi might not be the first fruit that comes to mind for a winter salad, but its bright green color and tangy taste can be a refreshing surprise. It's like a tropical vacation for your taste buds.
The Nutty Crunch: For a touch of earthiness and a satisfying crunch, don't forget the nuts. Toasted almonds, pecans, pistachios, or walnuts add depth and texture to your salad. They're the cozy winter scarf of your fruit ensemble.
Dried Fruits: Of course, dried fruits like California Prunes are always in season. Here they add a pleasant sweetness and a nutritional boost to our salad.
Get Cheesy: Salty cotija cheese adds a surprising pop of flavor and is a great compliment to the tangy citrus, and toasted nuts.
Dress to Impress: A simple citrus vinaigrette with a hint of honey and a pinch of cinnamon can dress up your winter fruit salad. It complements the natural sweetness of the fruits and ties all the flavors together. Just a drizzle can elevate your salad from ordinary to extraordinary.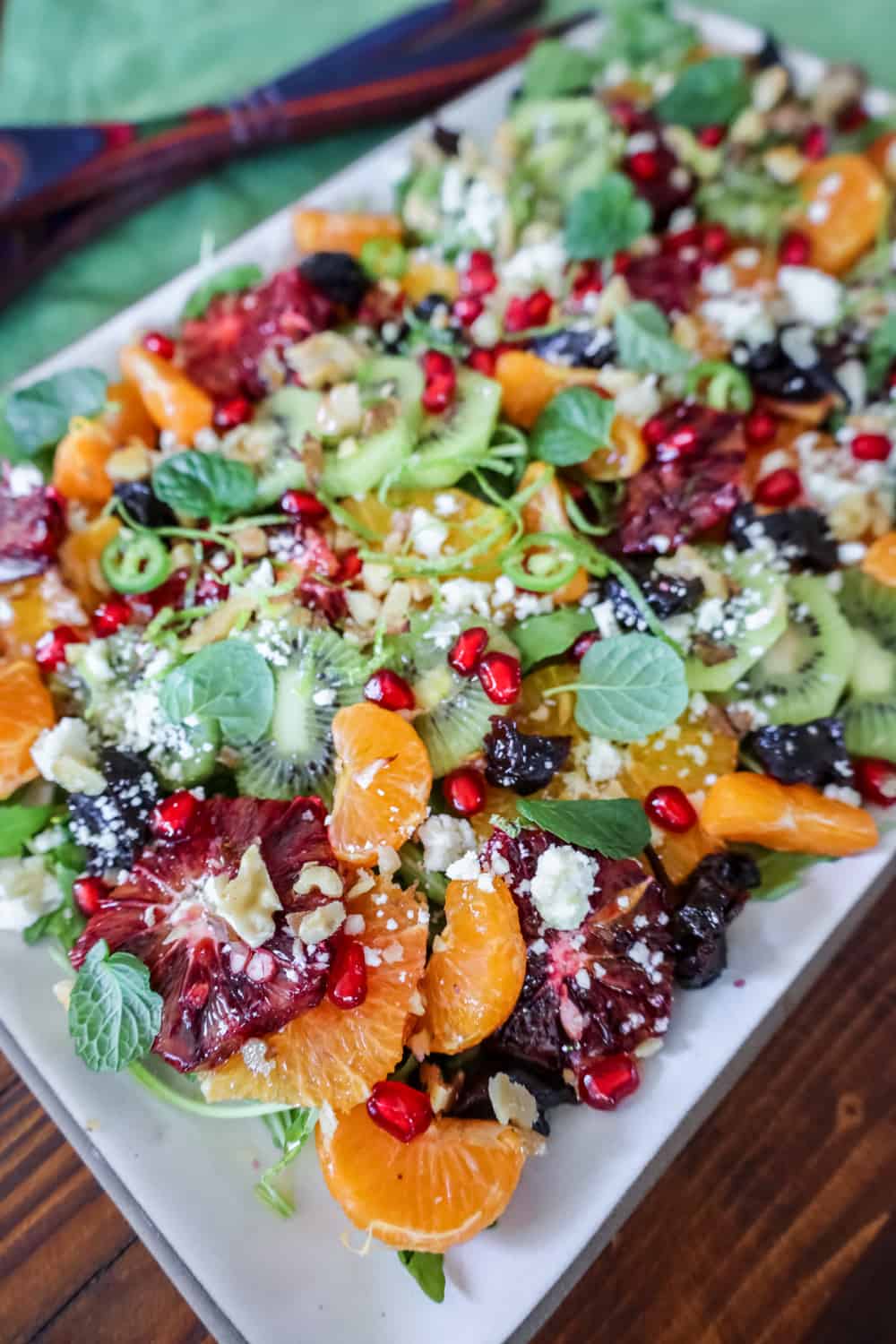 A Chance to Get Creative
The beauty of winter fruit salads is their versatility. You can get as creative as you like. Add fresh mint for a burst of freshness. Or, try sprinkling some cinnamon, nutmeg or chili for a hint of warmth. You can even toss in a handful of dried raisins or figs for extra flavor and texture.
Winter fruit salads make excellent companions to a variety of dishes. Serve them as a side with roasted meats, on a cheese platter, or as a healthy dessert alternative. Their versatility ensures they'll be a hit at any gathering.
Be sure to share your winter fruit salad recipes or prune recipes with us by snapping a pic and tagging us on social using #CAGROWN. 
Craving more CA Grown goodness? Follow us on Pinterest for fresh and fabulous recipe inspiration! Check out the California Prunes website for more amazing recipes with prunes!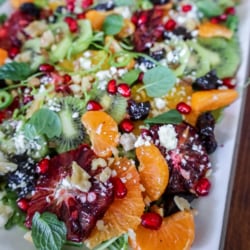 Winter Fruit Salad
In California, salads are a year-round thing. This colorful winter fruit salad is a savory spin on fruit salad that takes advantage of California's abundant citrus. Use a mixture of oranges and grapefruits, along with bright green kiwis and ruby red pomegranate arils for an added pop of color.
Ingredients
2 oranges such as a mix of navel and blood oranges
1 grapefruit
3 kiwifruits
Arils from one pomegranate about ½ cup
8 prunes quartered and pitted
2 ounces cotija cheese crumbled
3 tablespoons extra-virgin olive oil
Zest and juice from one lime
Coarse salt and freshly ground pepper
¼ cup toasted walnuts coarsely chopped
5 sprigs mint
½ small chile such as serrano (ribs and seeds removed, if less heat is desired), thinly sliced into rings
½ cup arugula leaves
Flaky salt
Instructions
Remove peel and pith from oranges and grapefruit with a sharp knife. Slice into thin rounds; remove seeds. Peel kiwifruits and slice into ¼ inch rounds.

Spread arugula on a platter then arrange citrus, kiwi, and cheese over the top. Drizzle with oil and lime juice; season with salt and pepper. Sprinkle with lime zest, pomegranate arils, chopped walnuts, mint, and chile; serve immediately.
Nutrition
Serving: 1portionCalories: 216kcalCarbohydrates: 26gProtein: 4gFat: 13gSaturated Fat: 3gPolyunsaturated Fat: 3gMonounsaturated Fat: 6gCholesterol: 8mgSodium: 111mgPotassium: 358mgFiber: 4gSugar: 16gVitamin A: 813IUVitamin C: 71mgCalcium: 103mgIron: 1mg
Love Fruit Salads? Same! Here are a Few More to Try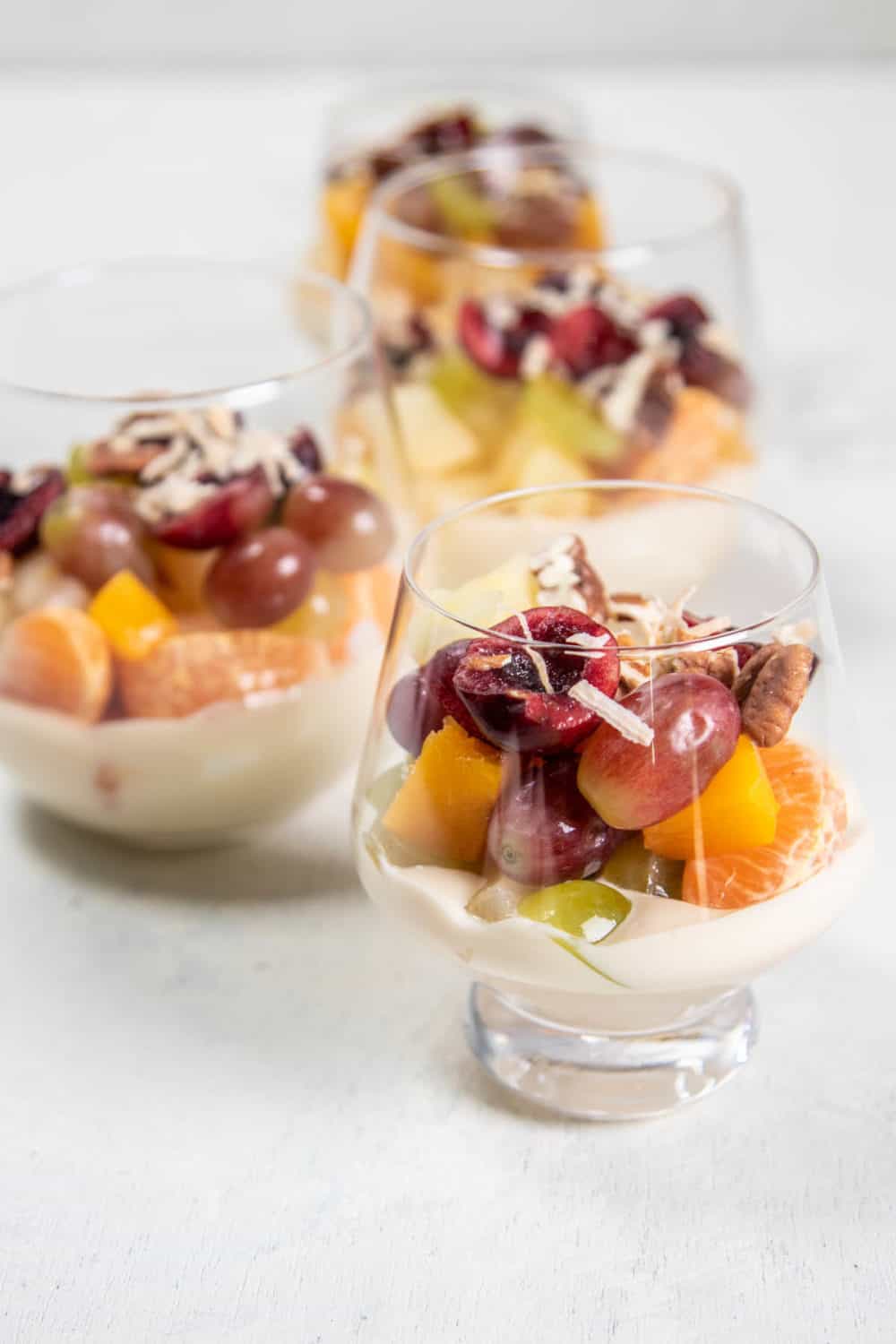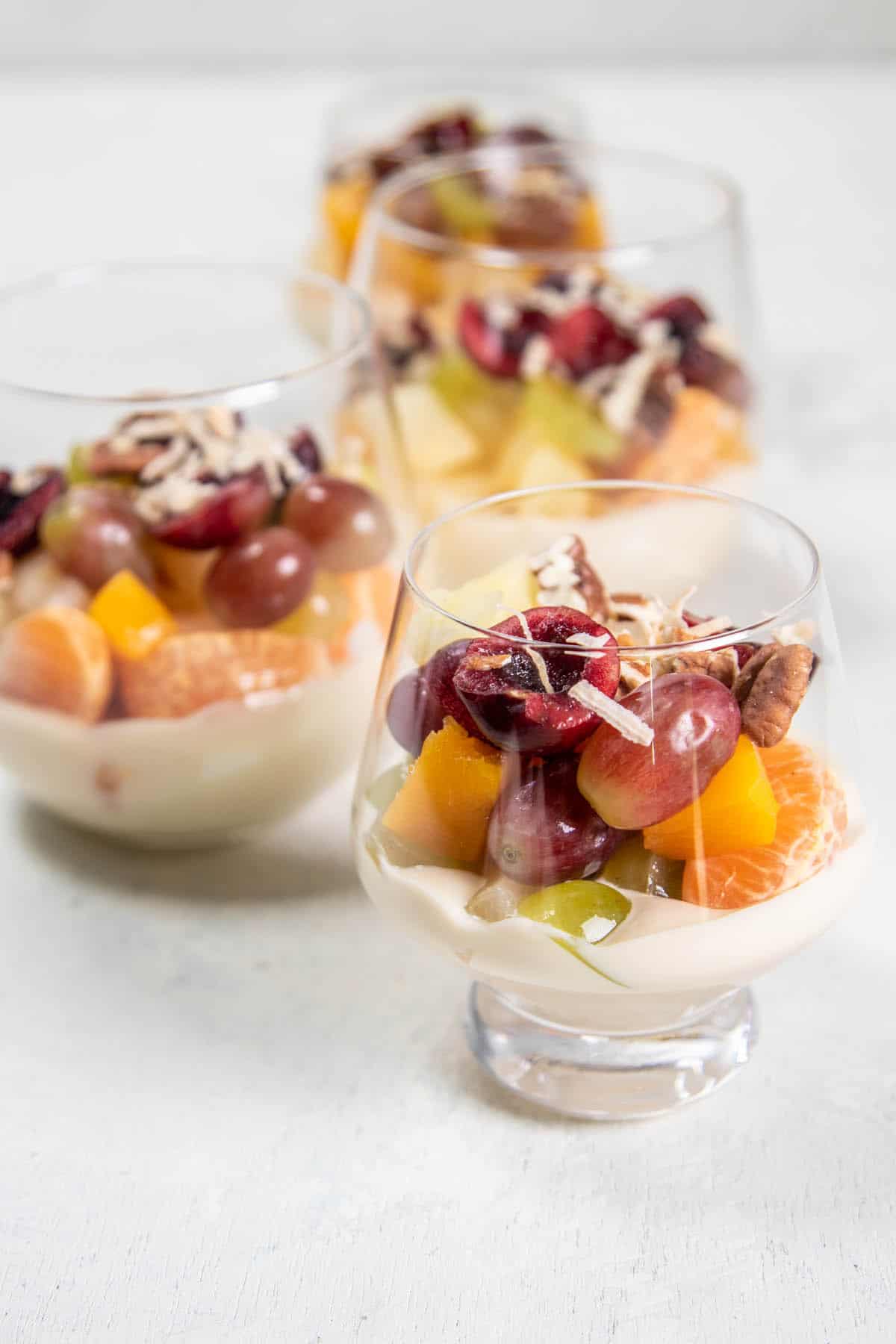 Are you a fruit salad fan? Fruit salad isn't just for kids it can be a delicious treat for adults too when served as an appetizer or for dessert. Today, we are giving the classic Ambrosia Salad, a modern twist with layered seasonal fruit and a tangy sweet dressing that will have you coming back for more.
When the house heats up after a hot summer day, the last thing you want to do is turn on the oven to make dinner! May we suggest serving a fruit salad recipe with a twist? Our Grilled Fruit Salad is the perfect balance of sweet and smoky flavors. It's so light you won't feel weighed down.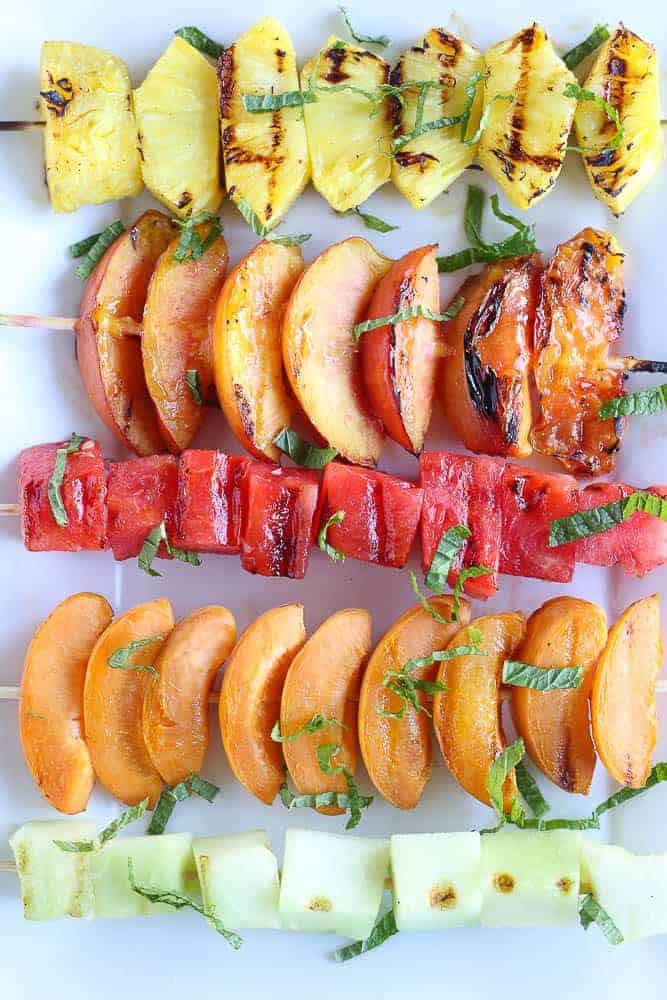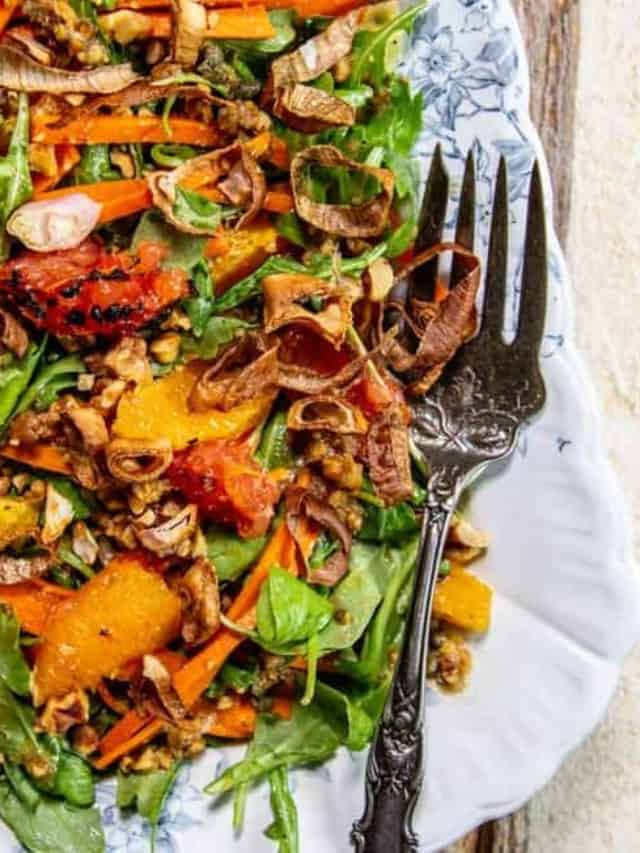 This holiday Salad with Citrus and Toasted Walnut Vinaigrette is a bright and vibrant side dish that is sure to be a hit at any holiday gathering.