How are Kiwi Grown?
How are kiwi grown, harvested and packaged? We met with Sales Manager, Kurt Cappelutti to follow California Grown kiwis all the way from the farm to your local grocery store!
Did you know that California produces the vast majority of the nation's kiwi? Kurt Cappelluti is sales manager for Catania West, a fourth generation business specializing in the growing, picking and packaging of California Grown kiwis and figs. Kurt met with our team of CA GROWN creators to show them how kiwi are grown, harvested, and packaged in California!
Where are kiwis grown in California?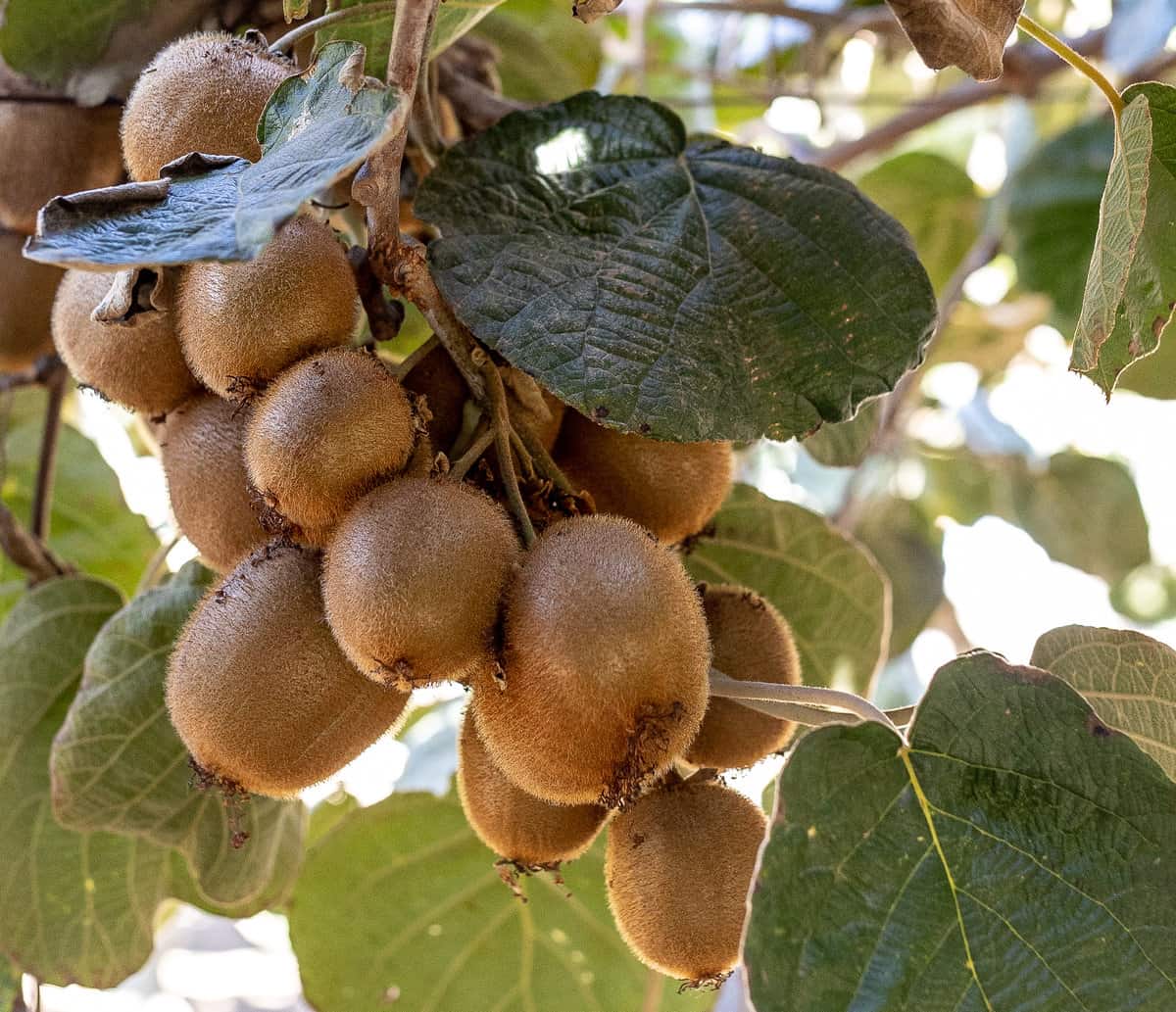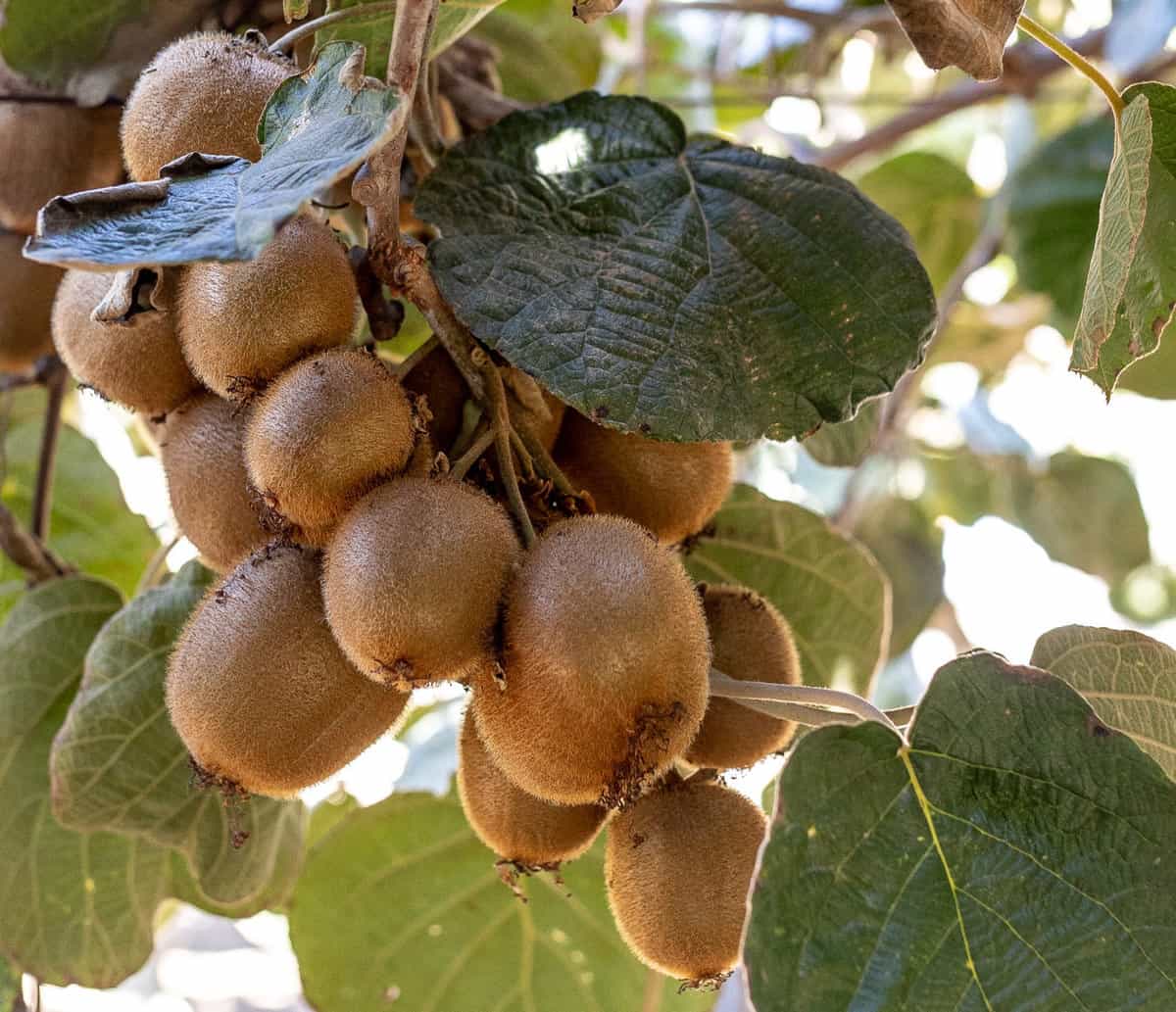 California farmers are responsible for over 98 percent of the kiwi grown in the United States! The majority of California's kiwi fruit is grown in the Sacramento and San Joaquin Valleys.
When are kiwi in season in California?
Kiwi are in season in California from October-May. While Kiwi are harvested from October to early November, when properly chilled, kiwi will remain ripe and ready to enjoy for up to six months!
Find out when your favorite fruits and veggies are in season in California!
How are kiwi grown in California?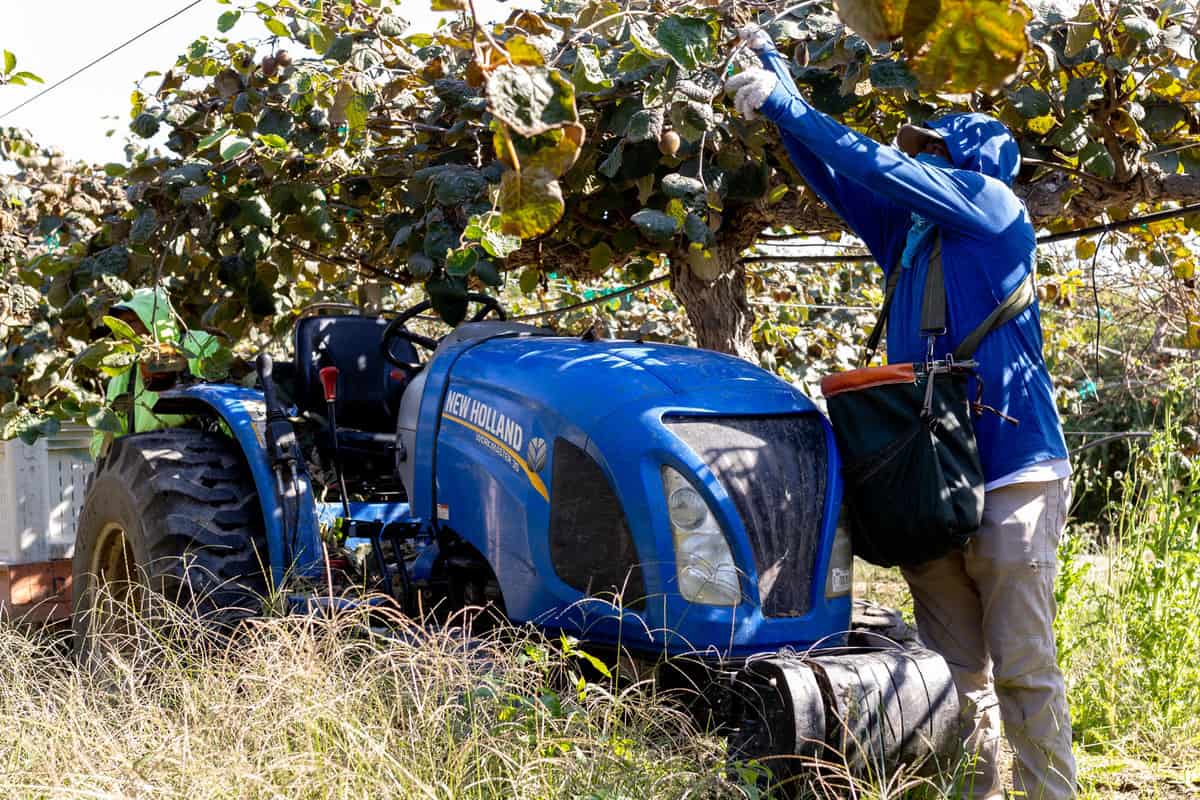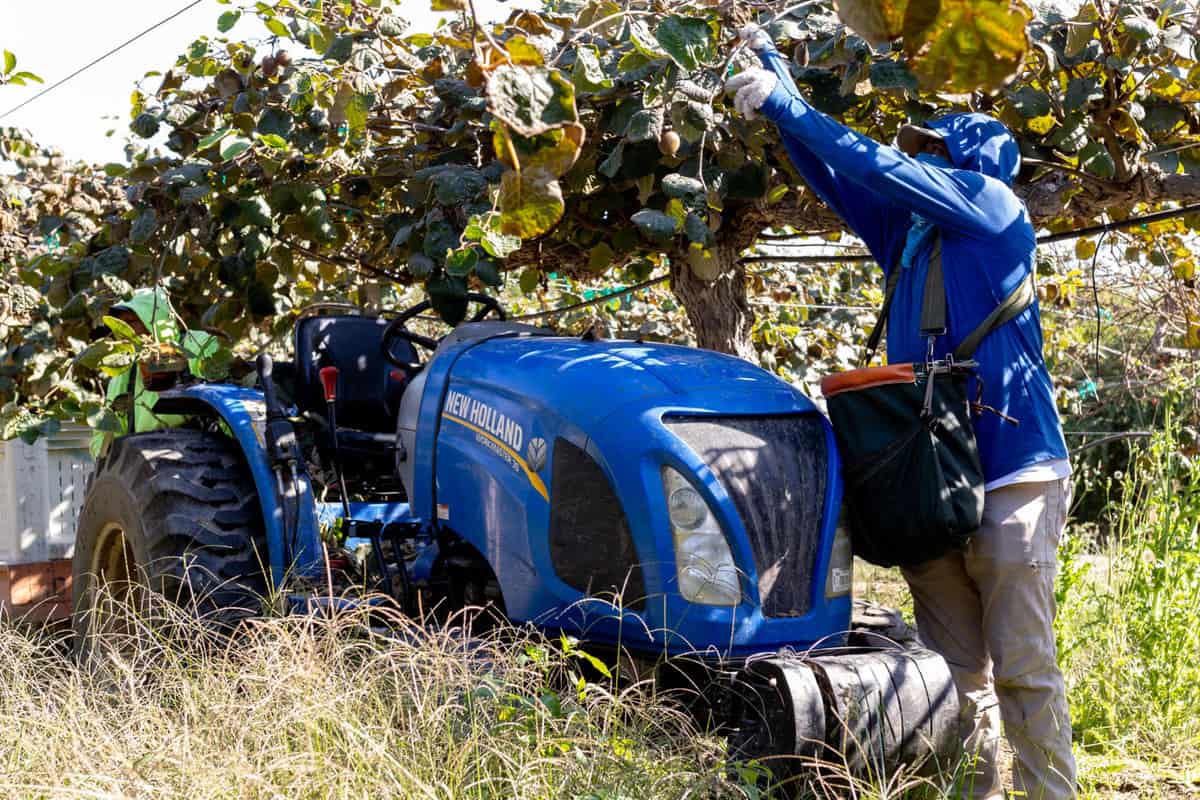 Kiwi fruit grows on a vine. The vines are trained onto horizontal wire trellis systems. Each individual kiwi plant bears either male or female flowers. To ensure proper production, one male vine must be planted to every 8 female vines. Kiwifruit is not self pollinating, so bees are required for proper pollination.
Fun fact: In 1934, California's first experimental kiwi vines were grown at the USDA Plant Introduction Station in Chico. The majority of California's kiwifruit plants can trace their lineage back to the original mother and father vine!
How are kiwis harvested?
Kiwis are hand harvested. The harvest team walks under the supports, snapping the base of the kiwi's stem away from the vine. Then, the farmworkers store the harvested kiwi in packs that they wear. When the packs are full, the harvesters unload the kiwi into bins.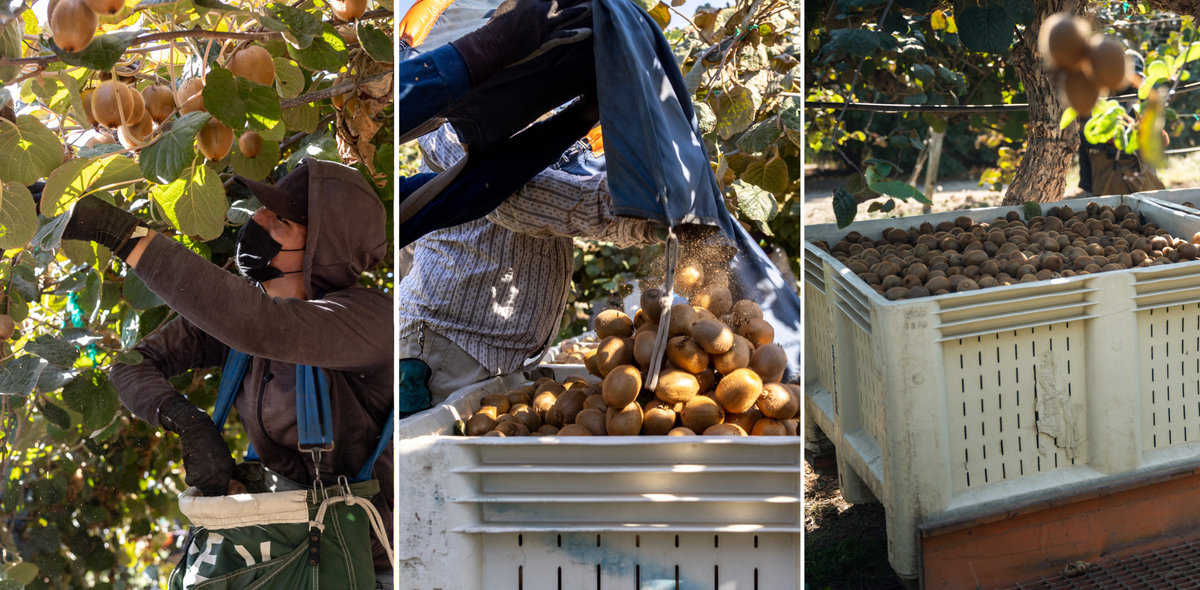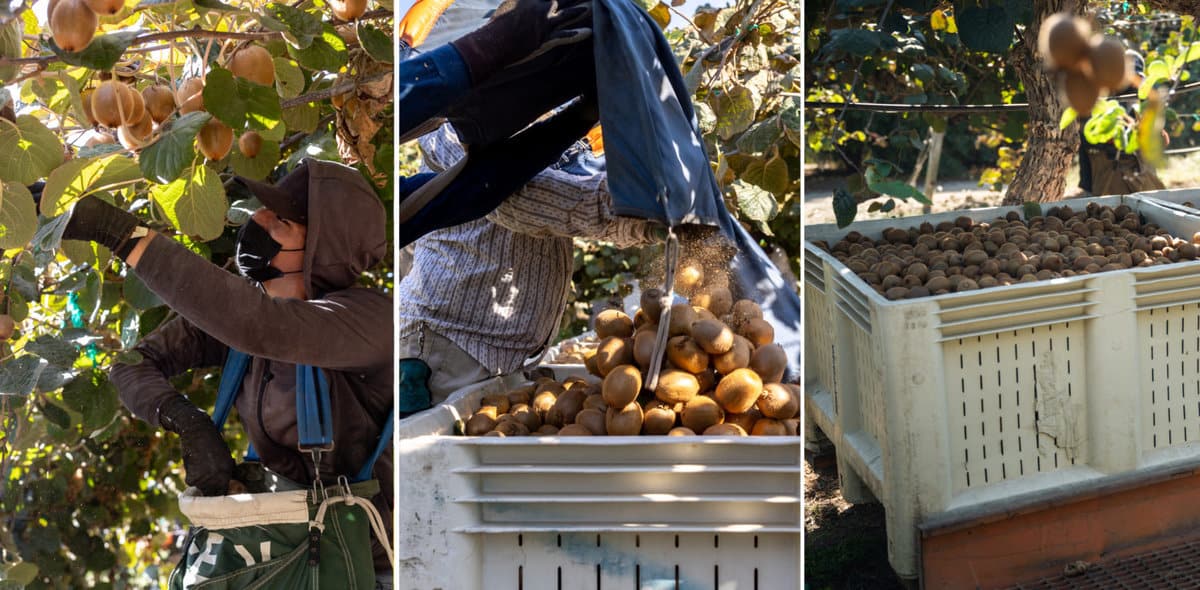 What happens after the kiwi fruit is harvested?
After the kiwi fruit is harvested, it is loaded onto a tractor and into trucks. The fruit is then transported from the orchard to the packing house.
What happens when the produce arrives at the packing house?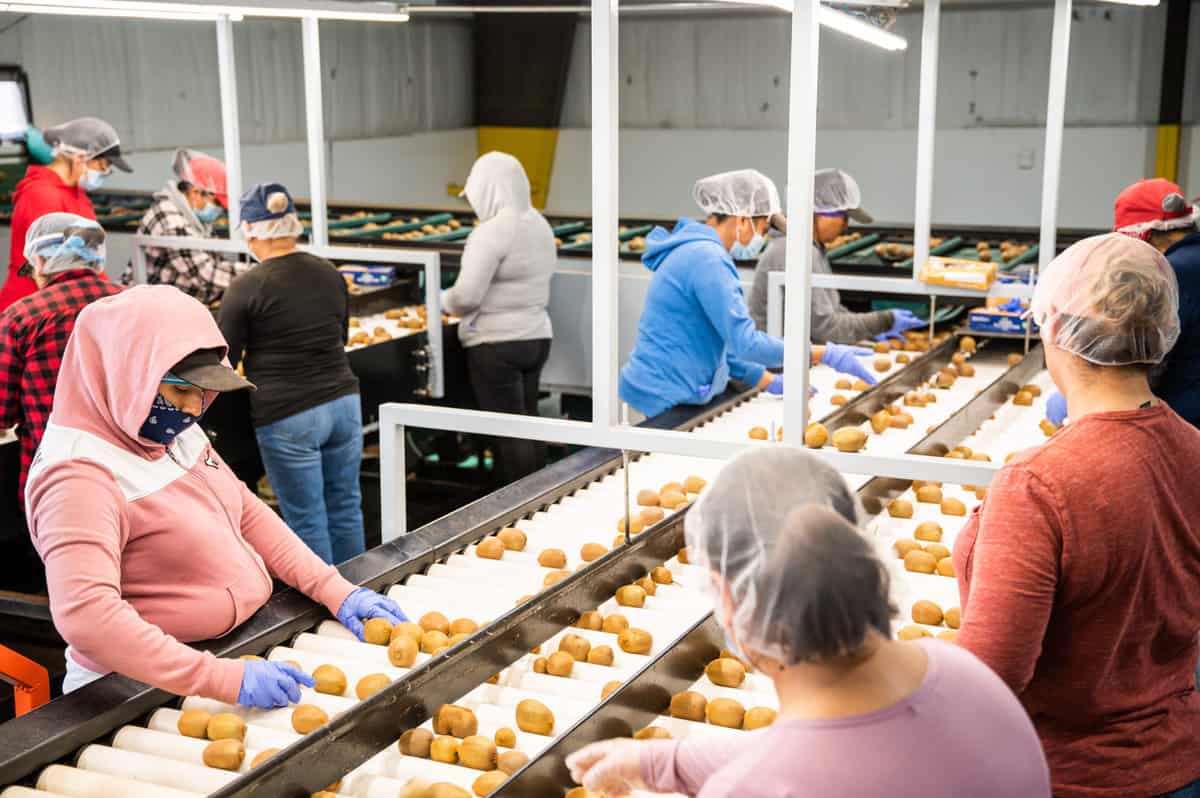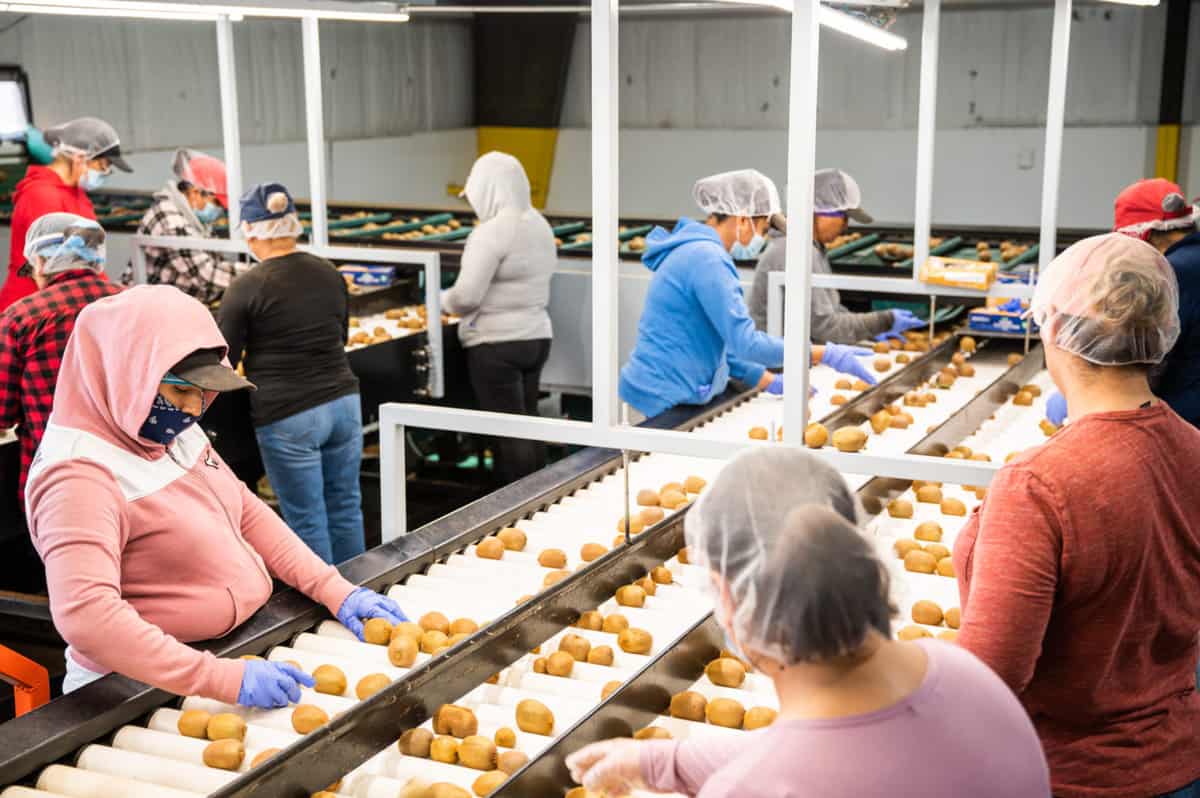 When the produce arrives at the packing house, it is visually inspected for blemishes. Next, the fruit is loaded onto an automated grading system where it is sized using both mechanical and photo sizers. Rows of sizers detect the shape and weight of the fruit and sort the fruit accordingly.
Once the fruit has been sized, it is loaded into containers which are then stacked onto pallets. The pallets are wrapped and put into cold storage until they are loaded onto the trucks and shipped to the retailers.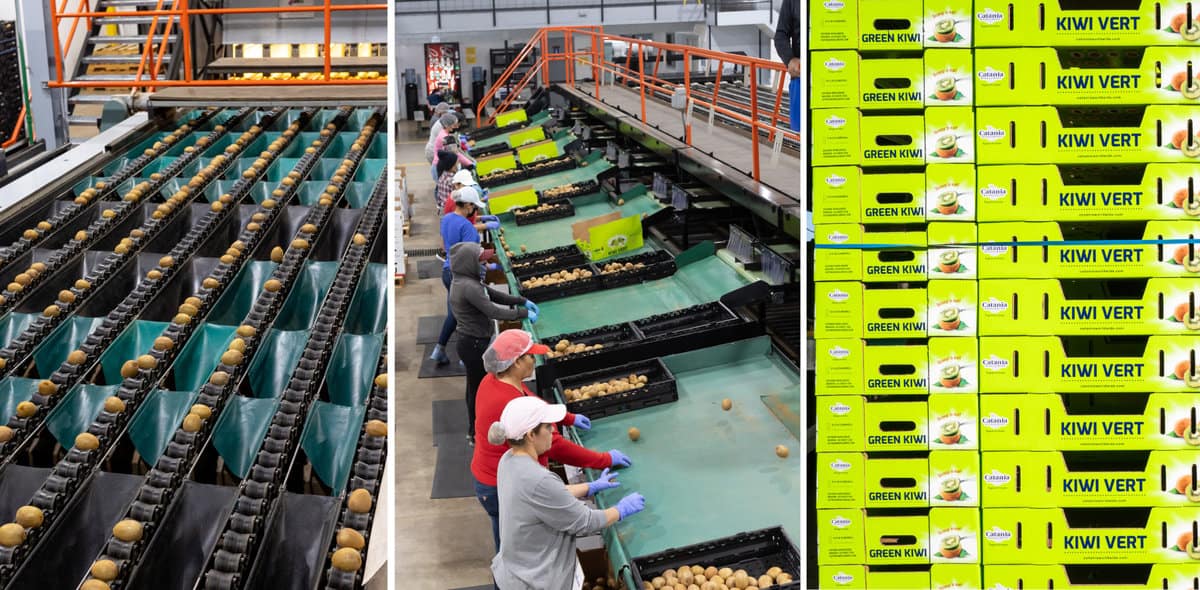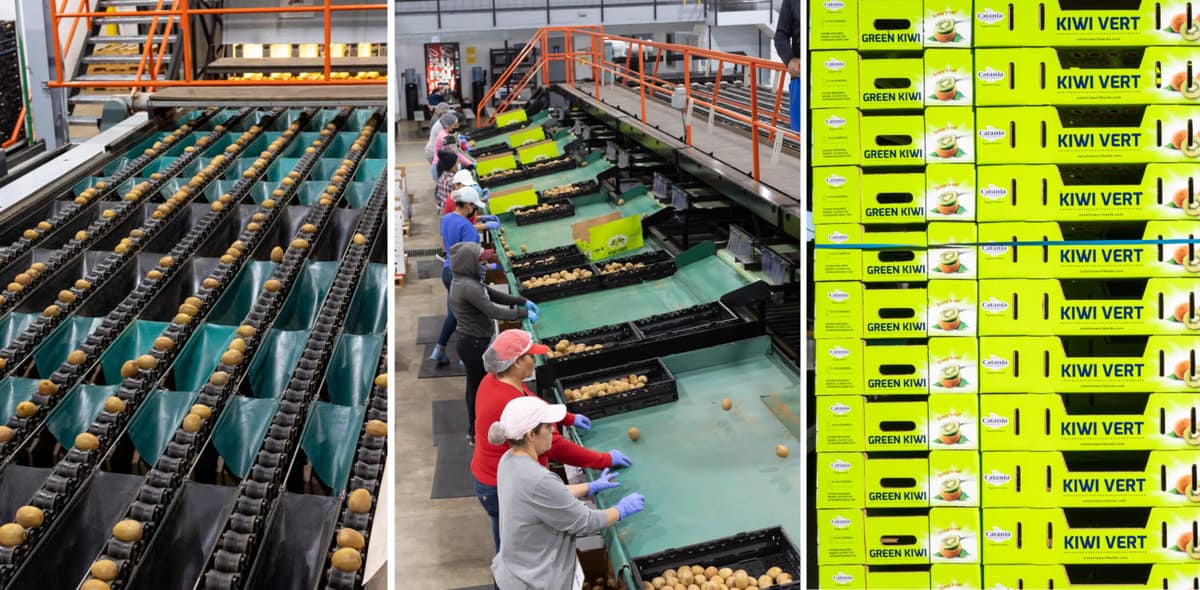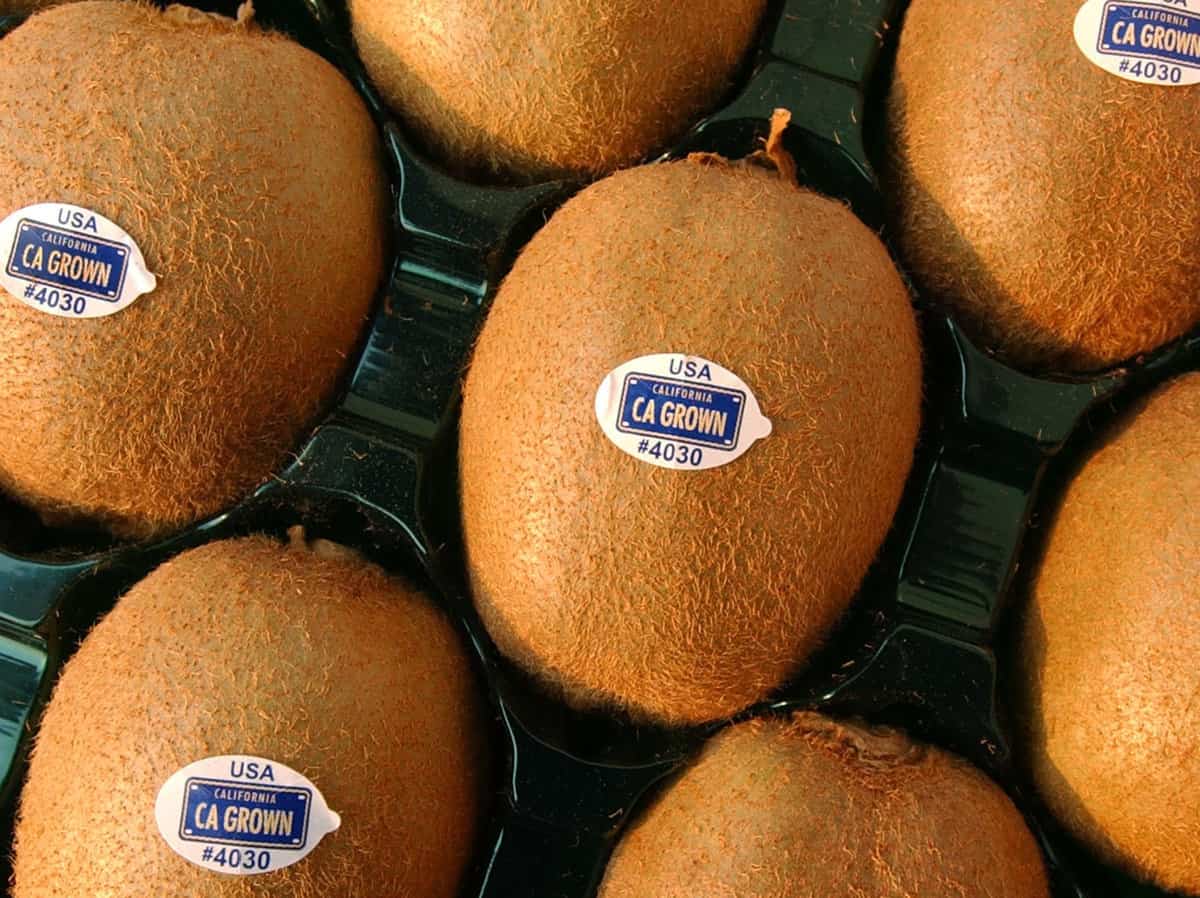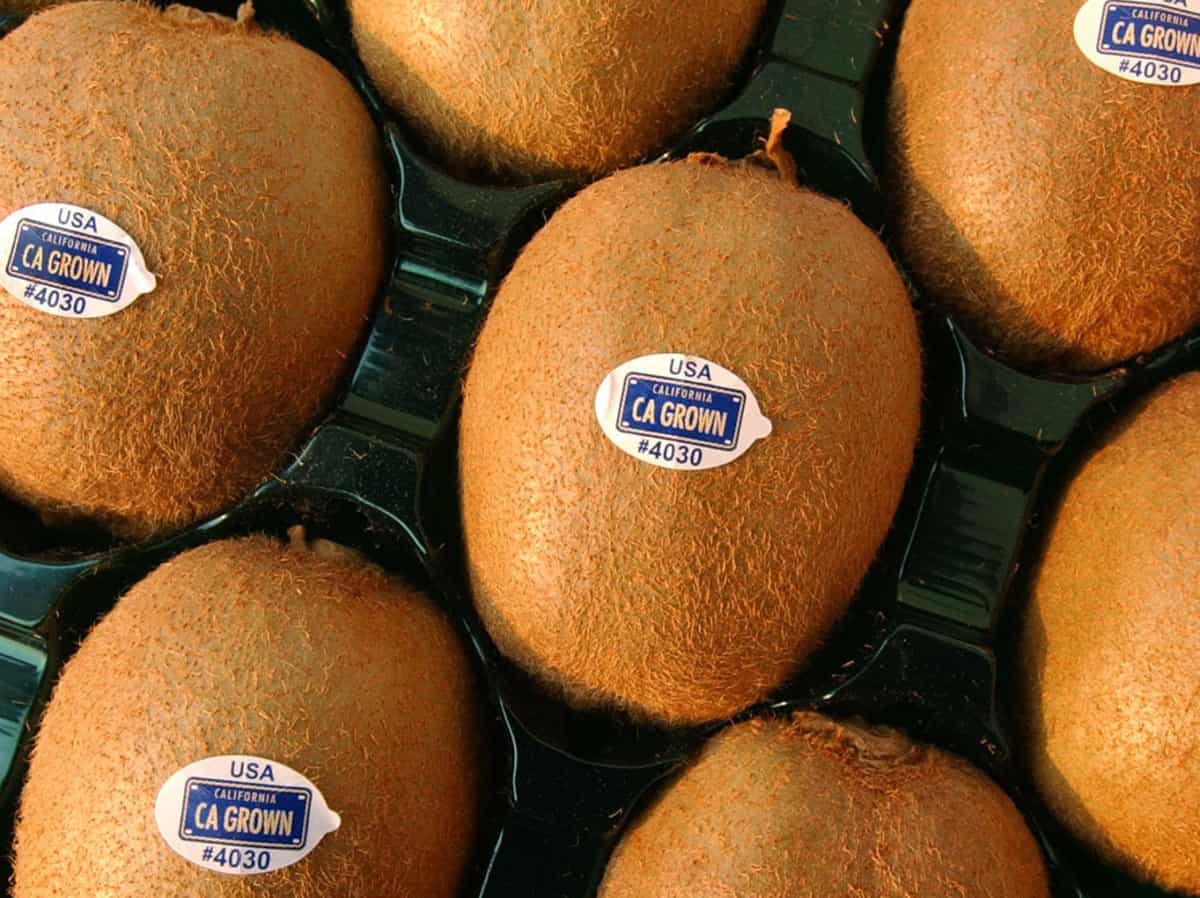 From here, the fruit travels across the state and throughout the nation (and even to parts of Canada) and is ultimately transported to its final destination – your local grocery store!
Our Favorite Recipes Starring CA GROWN Kiwi!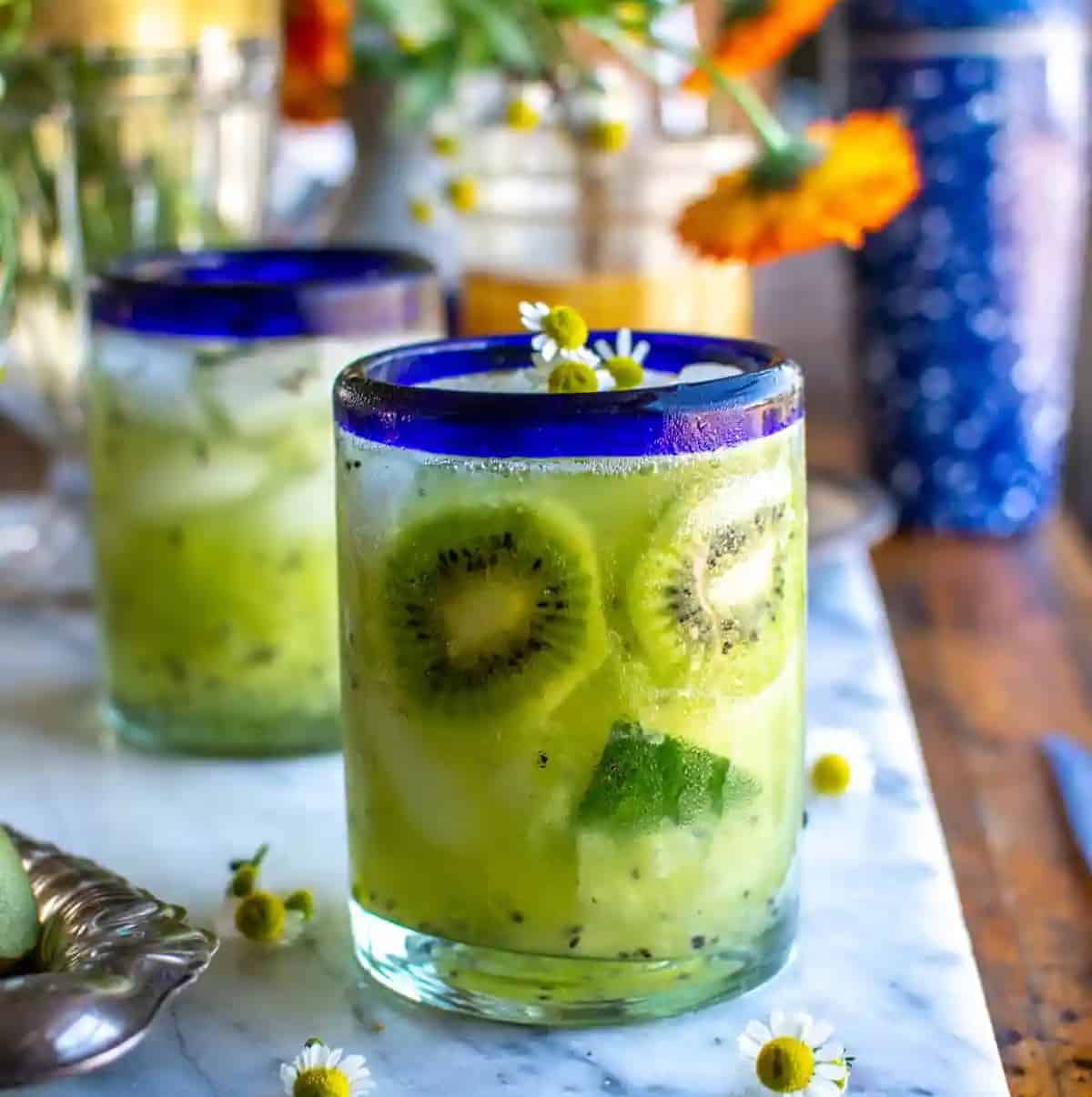 Our friend Kate's take on the Kiwi Caipirinha, a popular Brazilian cocktail, is loaded with CA GROWN goodness!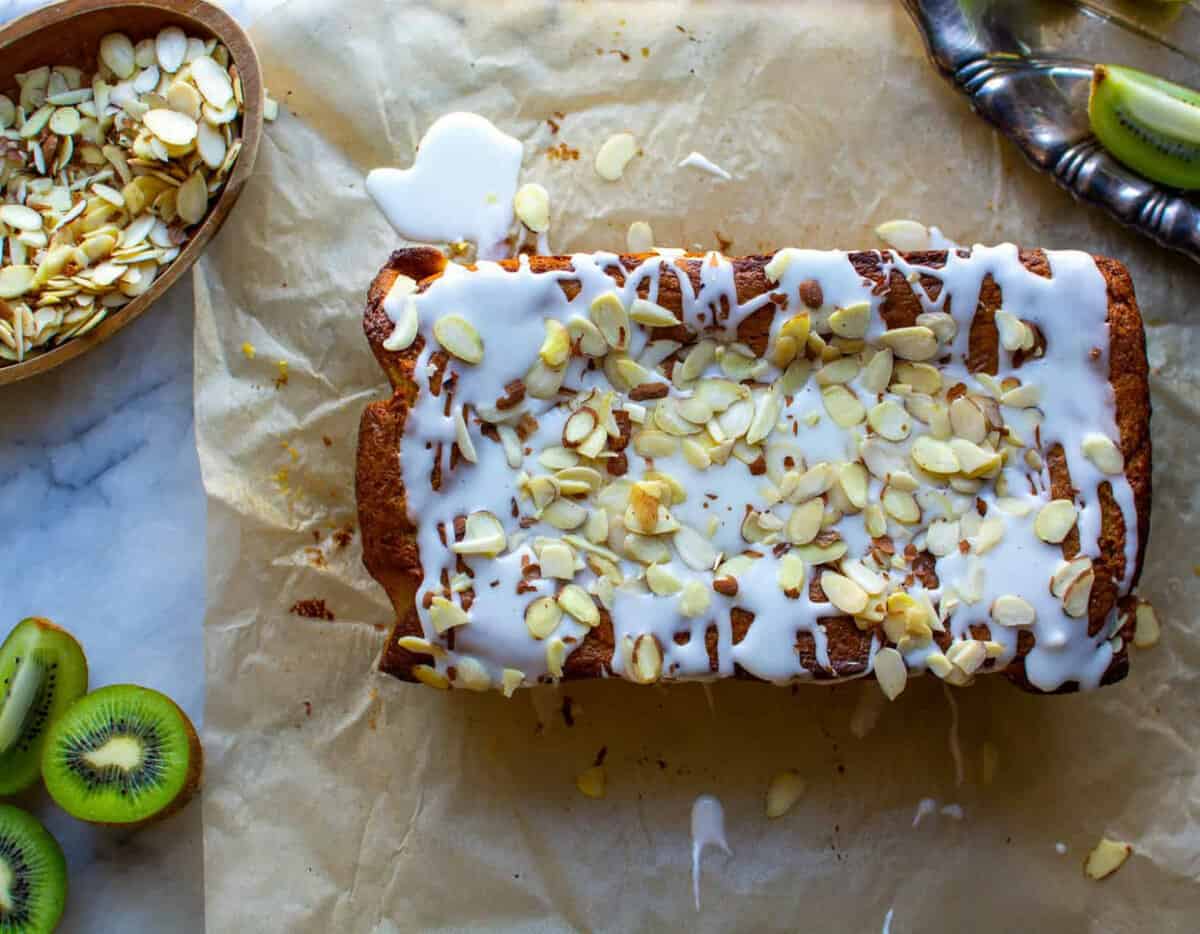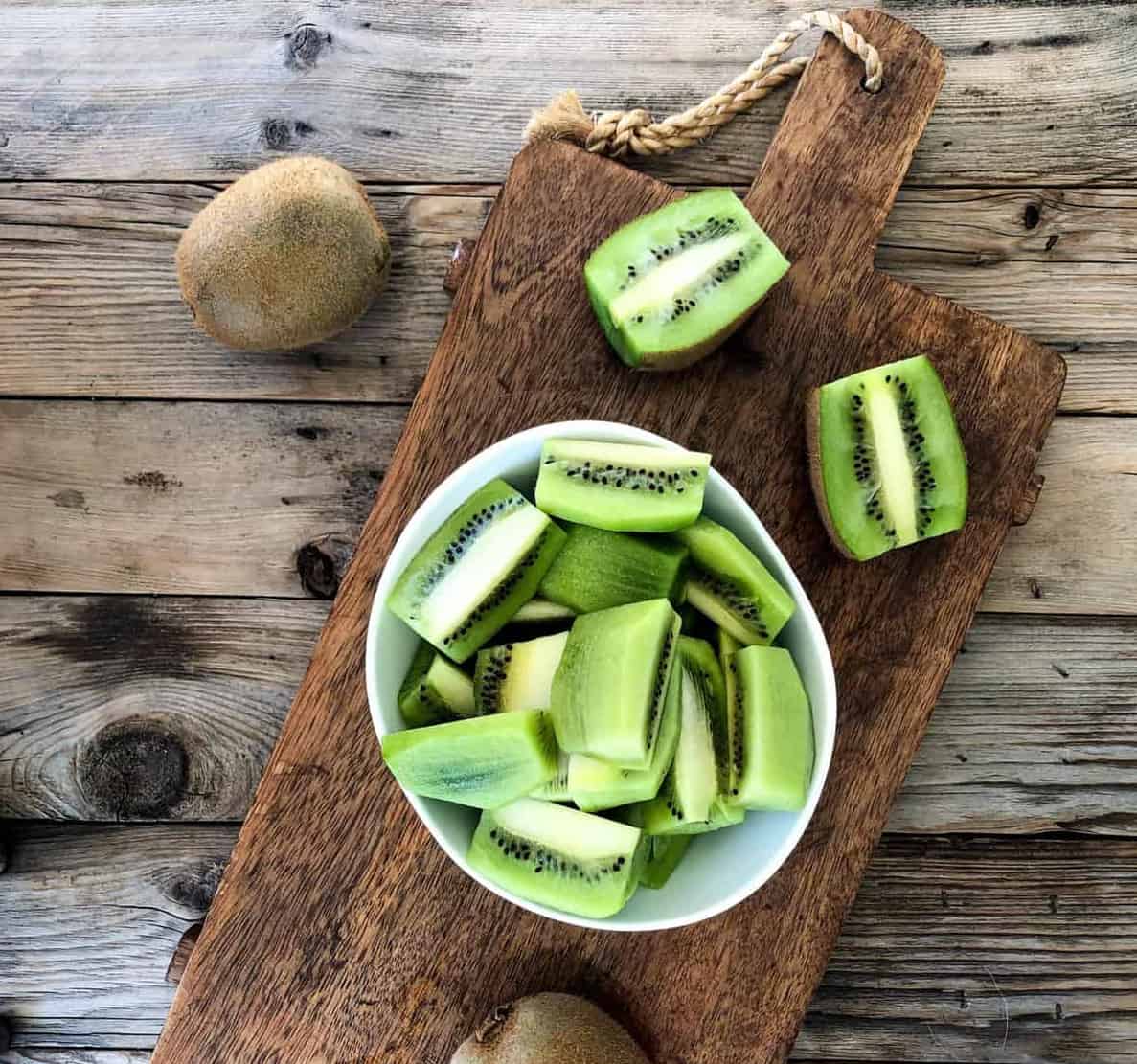 If you've never tried a Kiwi Shrub, you're in for a treat! Fruit-based shrubs for drinks, also known as drinking vinegars are delicious and good for you too!
Here's a little more about California kiwi production from our friend Jerry James Stone:
Learn More About How It's Grown!
Want to learn how your favorite fruits and veggies are grown, or how items like cheese and olive oil are made? Get the scoop from California farmers and ranchers.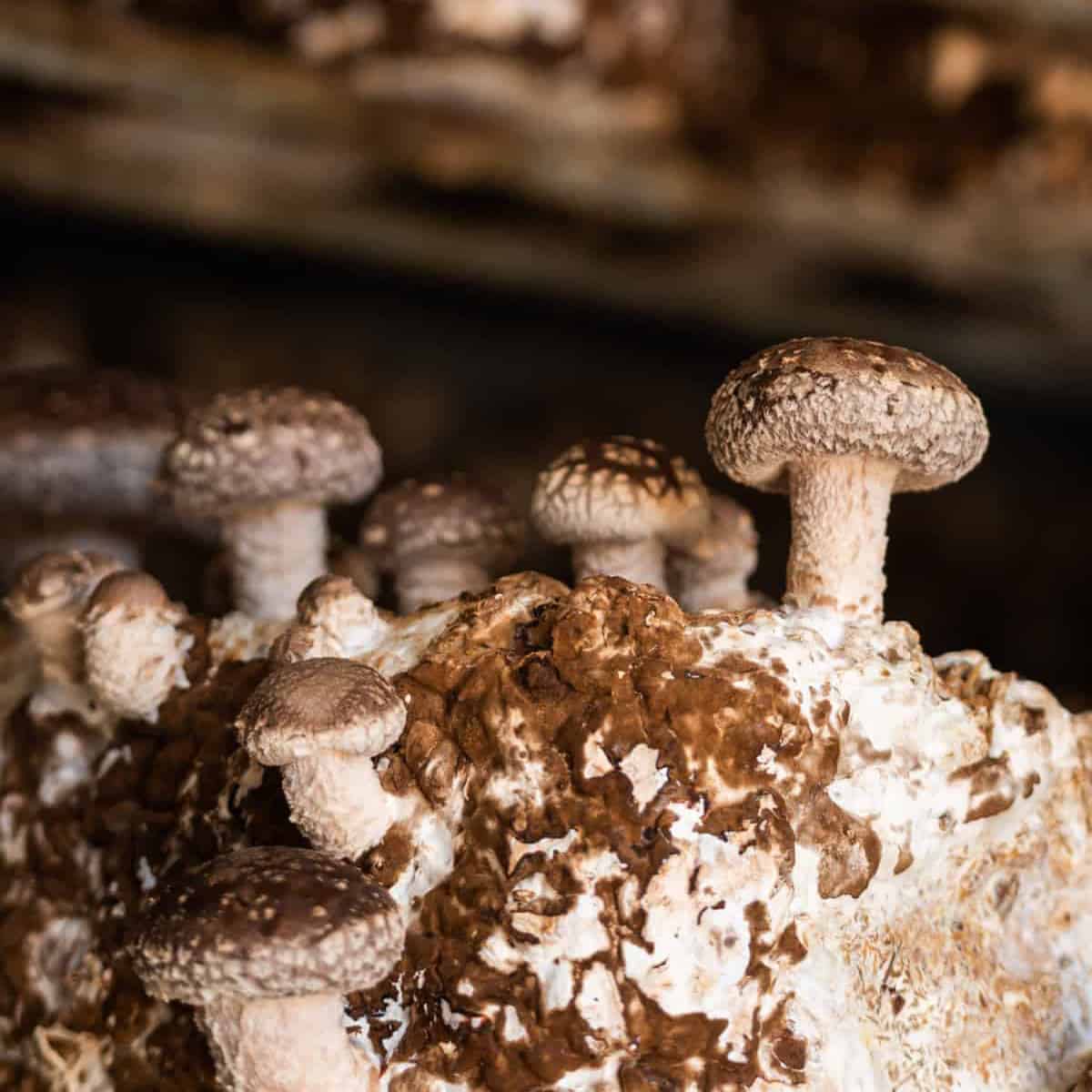 Article by Hilary Rance. Photography by Hilary Rance & James Collier.