Libelula is Shaking Up The Fresno Restaurant Scene
At this funky Fresno restaurant, locally-grown produce is the star of the show.
Fresno, like many other Central Valley towns, often gets a bad rap. It's the fifth largest city in California but often considered a podunk town by outsiders. Fresno isn't home to glamorous movie premieres or billion-dollar tech start-ups – but the fertile fields and farms that surround the Central California town supply some of the world's most coveted produce. A growing number of Fresno restaurants are taking full advantage of the area's bounty, including a funky farm-to-table joint called Libelula.
Fresno's coolest farm-to-table restaurant
Libelula, an eclectic restaurant that opened in 2019, has been earning rave reviews for its farm-to-table fare.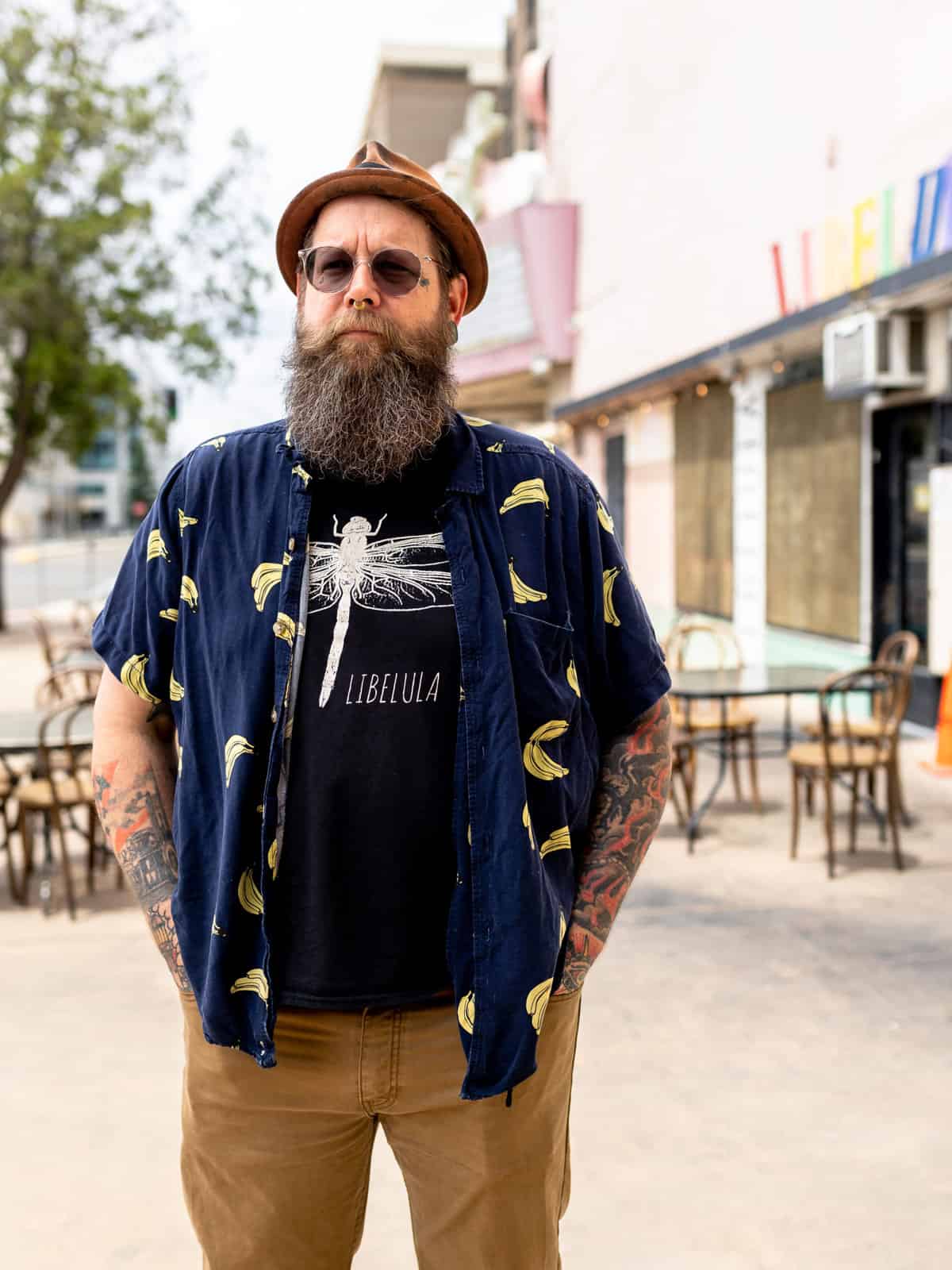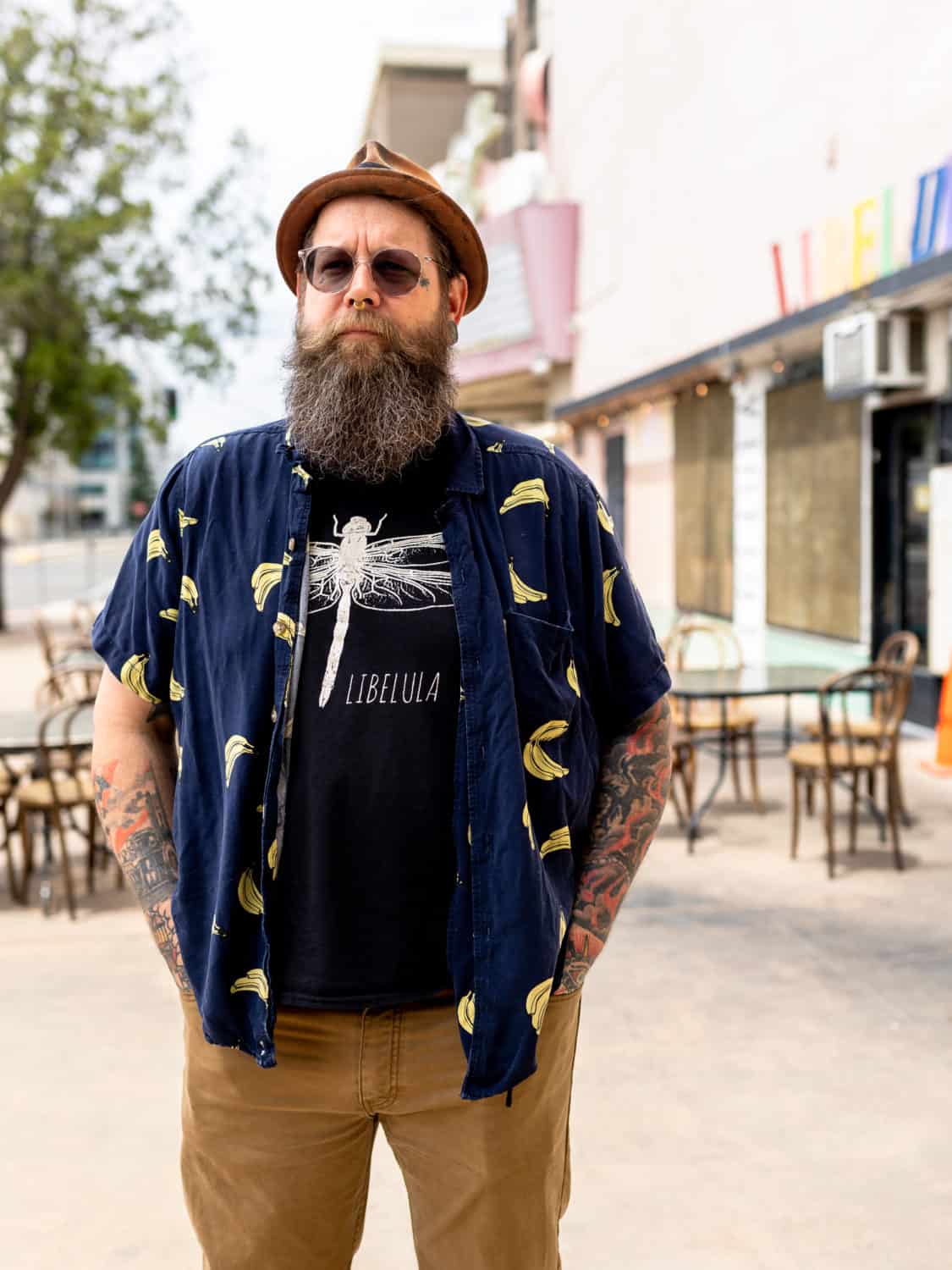 In the last year alone, Libelula was voted Best Restaurant in Downtown Fresno and named one of the three best Vegan and Farm-to-Table restaurants i​​n the Central Valley. Not too shabby for a restaurant that opened just a few years ago.
Ian Cookson, the owner and chef at Libelula, appreciates the accolades but gives much of the credit to the local farmers he works with. "We're just here to do them justice," he states. Ian started Libelula as a creative outlet. "It was all selfish," he laughs, "I didn't do this to spread my food to millions of people or anything. I just wanted what I felt was good food to be seen by a different audience than the one I had before."
Fresno's Tower District is the perfect home for Ian's latest venture. The adjectives Ian uses most often to describe his food are "eclectic" and "experimental" – ones that also apply to the Tower District. In fact, the whole downtown area is in the midst of a resurgence, attracting new restaurants and bars and boasting a vibrant nightlife. "I feel like this is what represents Fresno. You'll see every kind of person sitting at different tables. I love the diversity in the people enjoying the food," he explains.
Serving up locally grown goodness
Before opening Libelula, Ian worked as Executive Chef at The Vineyard, an iconic farm-to-table restaurant in nearby Madera.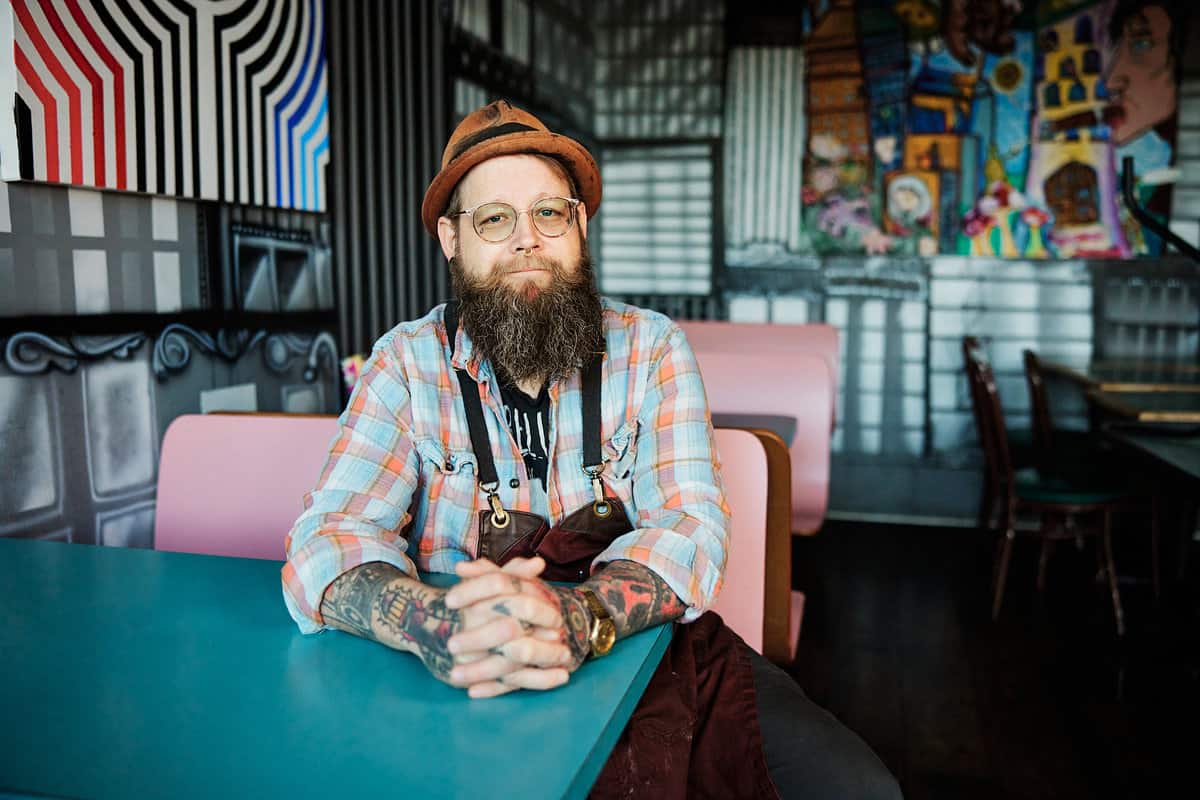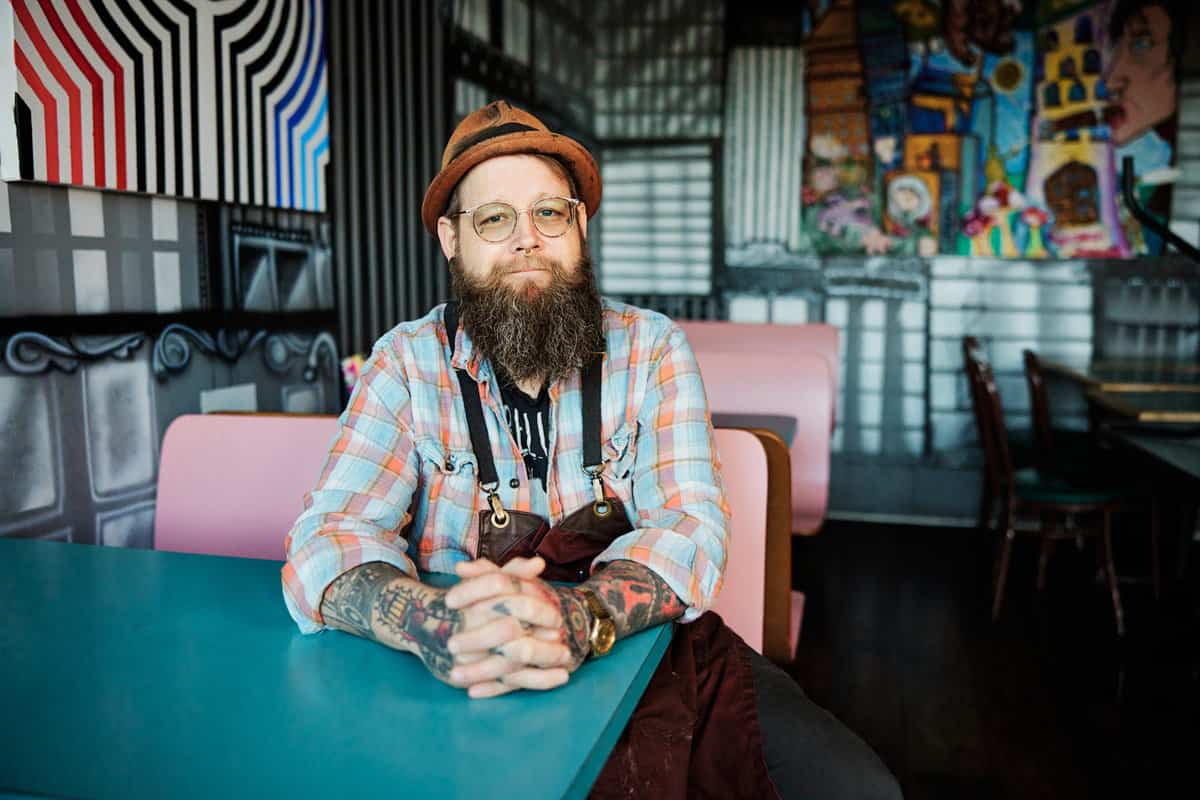 At The Vineyard, Ian developed relationships with local farmers, many of whom he works with to this day. "I've been buying from the same families for ten-plus years," he says. "Since we've opened, we've sourced locally as much as possible," Ian explains. He is quite vocal about singing the praises of the Valley's locally grown produce.
"A lot of the stuff they're growing here is getting shipped to Michelin-star restaurants. They're not getting the credit they deserve."
All in the family
Like many of the farms that Ian works with, Libelula is a family business. His daughter runs the adjacent bakery, and his oldest son works in the kitchen baking sourdough. Ian also treats his employees like family. "It sounds cheesy. We may not be an actual family, but we all enjoy each other's time. We painstakingly choose the people who work here and compensate them as well as we are able to. We offer retirement, they all get a free meal. We're all doing this for the same reason, because we love food. We have more fun back here than half the people do in the dining room," he says with a sly smile.
Spreading the gospel (of Central Valley produce)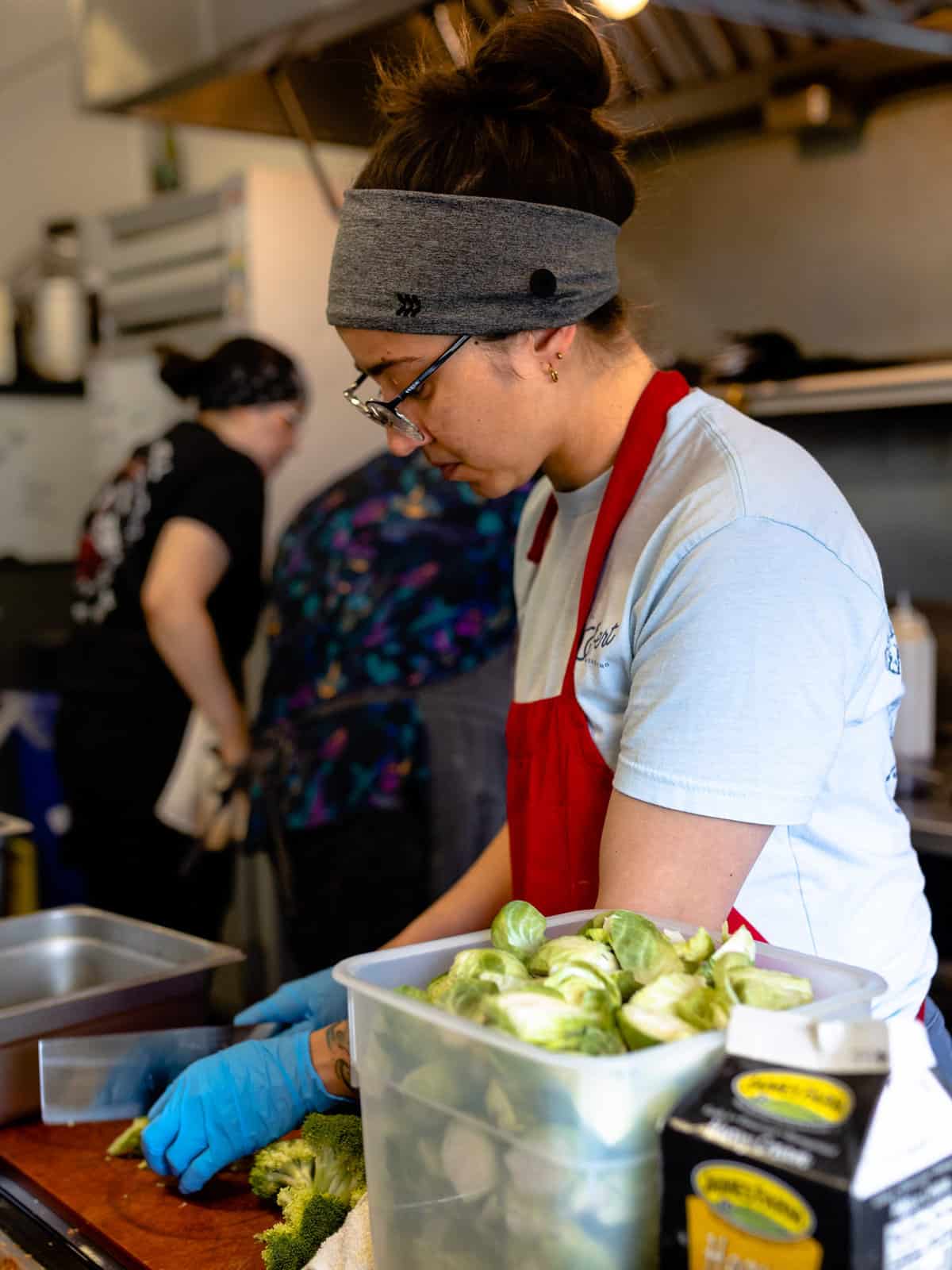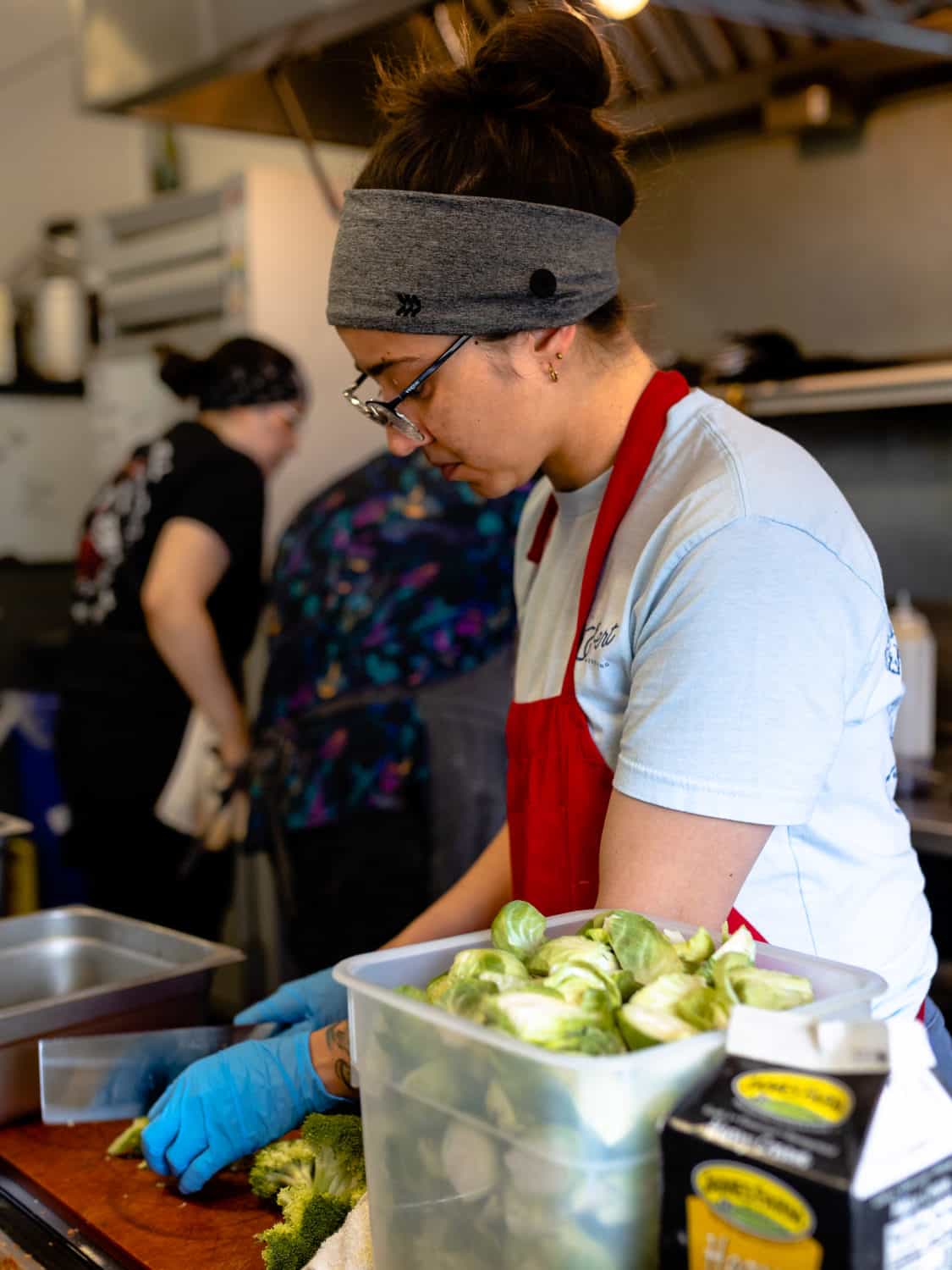 Libelula's central location makes it a convenient stop for folks passing through the Valley. Ian couldn't be more thrilled to share his food with an ever-expanding audience, "We spread the gospel of Central Valley produce," he smiles. "The whole reason we opened this restaurant in the first place was to let people know that what we have here in Fresno is just as good as the Bay Area or Los Angeles. We're using the same California produce that they're using over there. We're just trying to show that you don't need a big fancy restaurant to have good food. We're just out here using what's produced by local farmers and trying to do it justice."
Make at reservations this fantastic Fresno restaurant:
If you're in the Fresno area or passing through, plan on grabbing a bite at Libelula. Reservations can be made online or by calling 559-570-8180. If you're a local, Libelula offers delivery through Uber Eats and Door Dash. If you're a fan of baked goods, be sure to check out the adjacent Salty Bitch Bakery. The bakery is run by Ian's daughter, Chef Ivy Cookson and open Fridays and Saturdays between 9-3.
FAQs
What is there to do in Fresno?
A lot, actually. Ian would love to see travelers appreciate all that Fresno has to offer. He's even worked up a potential itinerary. "Come down here (to Libelula), grab some food, see a show, check out Tower for late night, maybe go to a club. The next day, have breakfast, go to the mountains and see the Sierras, and go to a lake." He wishes more people would understand the allure of the Central Valley. "It says it in the name Central – you're central to just about everything in California. I can go to the beach in less than two hours, the mountains in less. We have everything here in the valley that you could ever want – and if you want something else, hop in the car and you're there."

What's the best dish at Libelula?
Libelula's varied menu offers something for everyone. Chef Ian Cookson recommends the Breakfast Fried Rice – black rice and seasonal local veggies topped with a fried egg.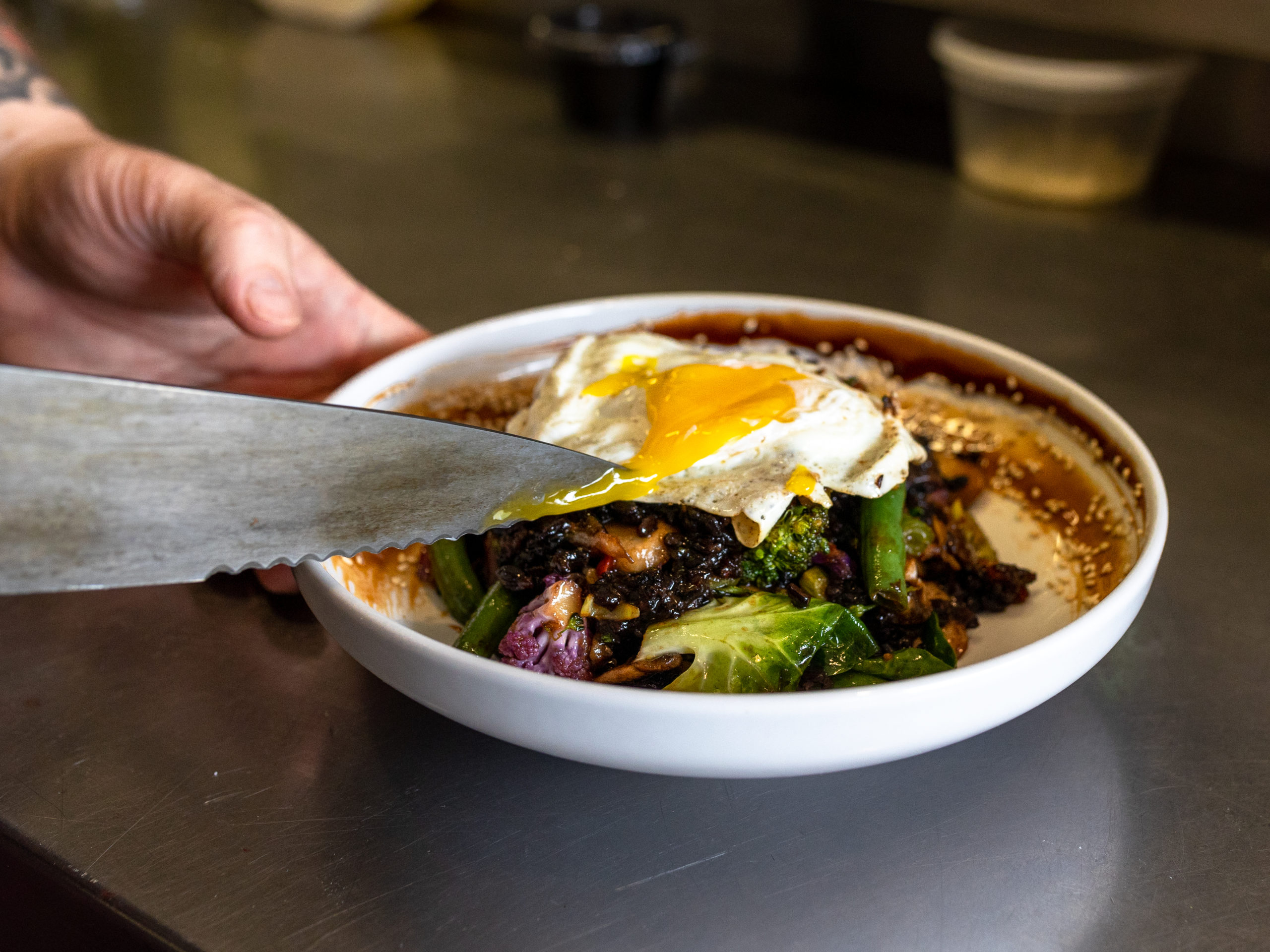 What does "libelula" mean?
Libelula means "dragonfly" in Spanish. "They've just always been around," Ian explains. "We actually had one fly into the kitchen the first year we opened. That's gotta mean something right? Hopefully it's good."
Heading to the Central Valley? Eat (and drink) here…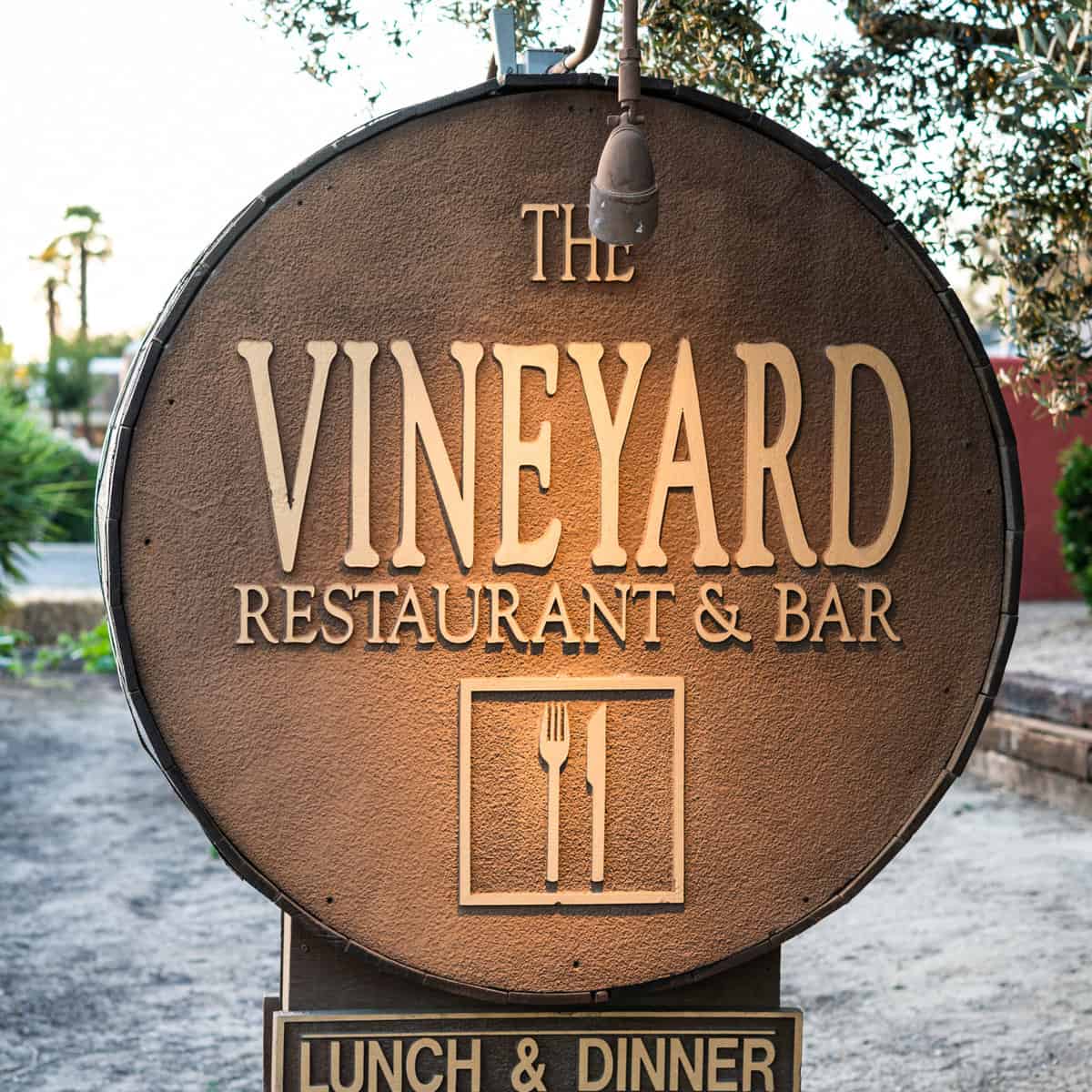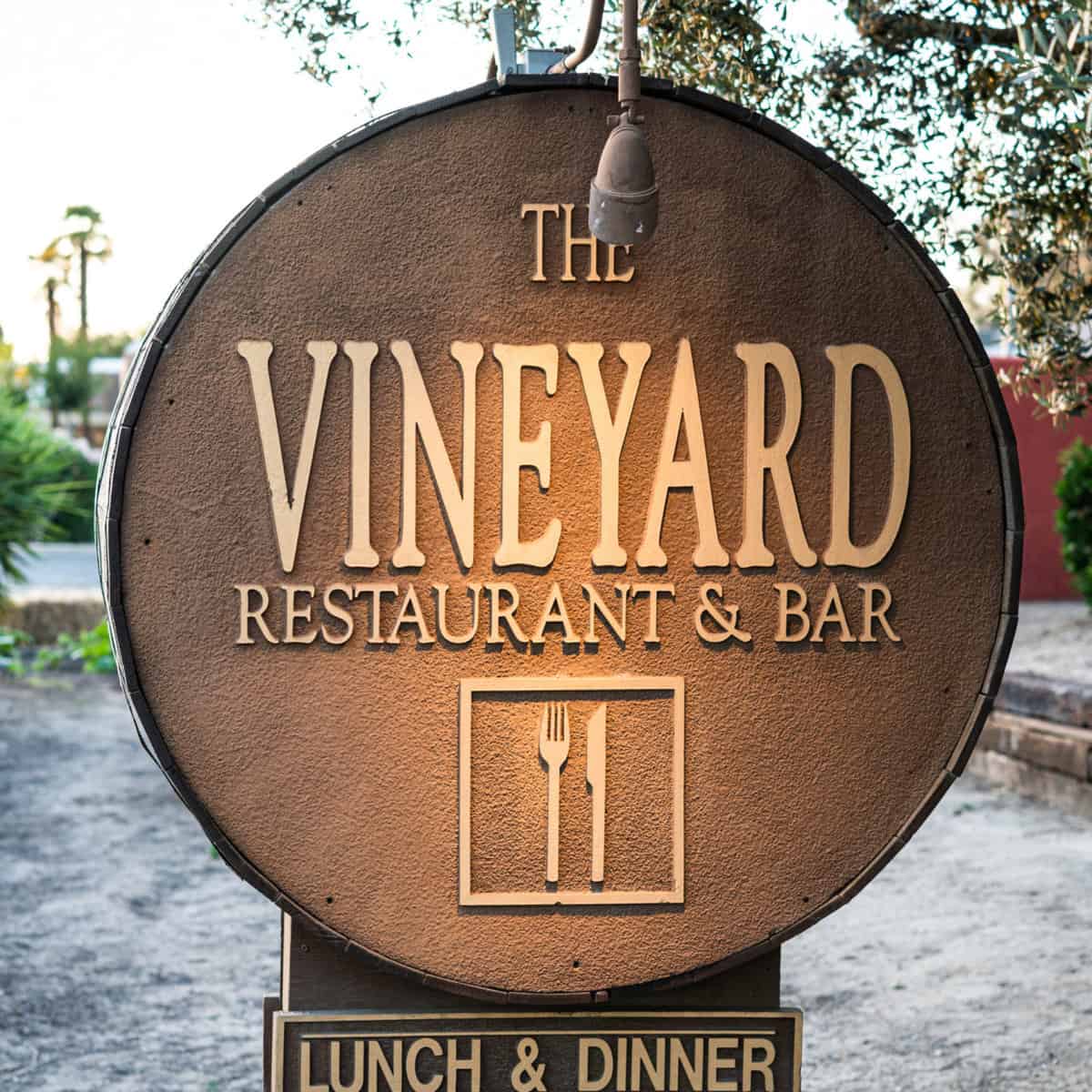 If you missed our blog post about our Central Valley Agritour, be sure check it out! Ian and the team from Libelula catered a special breakfast for our CA GROWN Creators highlighting dried fruit.
Article by Hilary Rance. Photography by Hilary Rance, Meza Films and James Collier.