San Joaquin Wine Company: Great Wines at a Great Price
San Joaquin Wine Company: This Central Valley winery is committed to producing great wines at a great price.
If you've spent much time in the Golden State, you probably know that the San Joaquin Valley is one of the most productive agricultural regions in the world. Steve Schafer, co-owner of San Joaquin Wine Company, refers to it as "a Garden of Eden". But did you know that the majority of California's winegrapes are grown in Central California? Central Valley wineries might not have the same name recognition that comes with Napa, Sonoma, or even the Central Coast, but they are carving out their own niche: great wines at a great price.
When was San Joaquin Winery founded?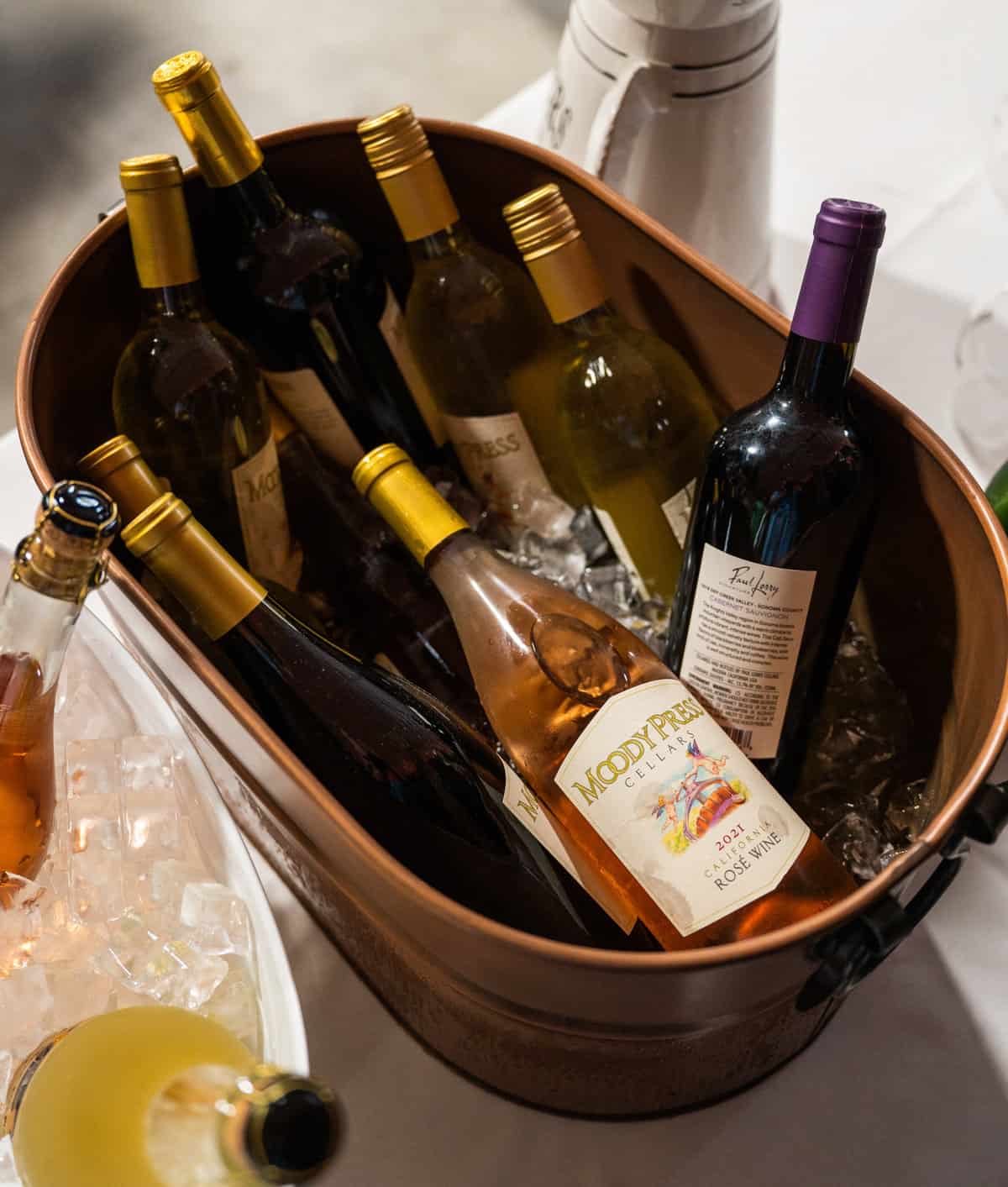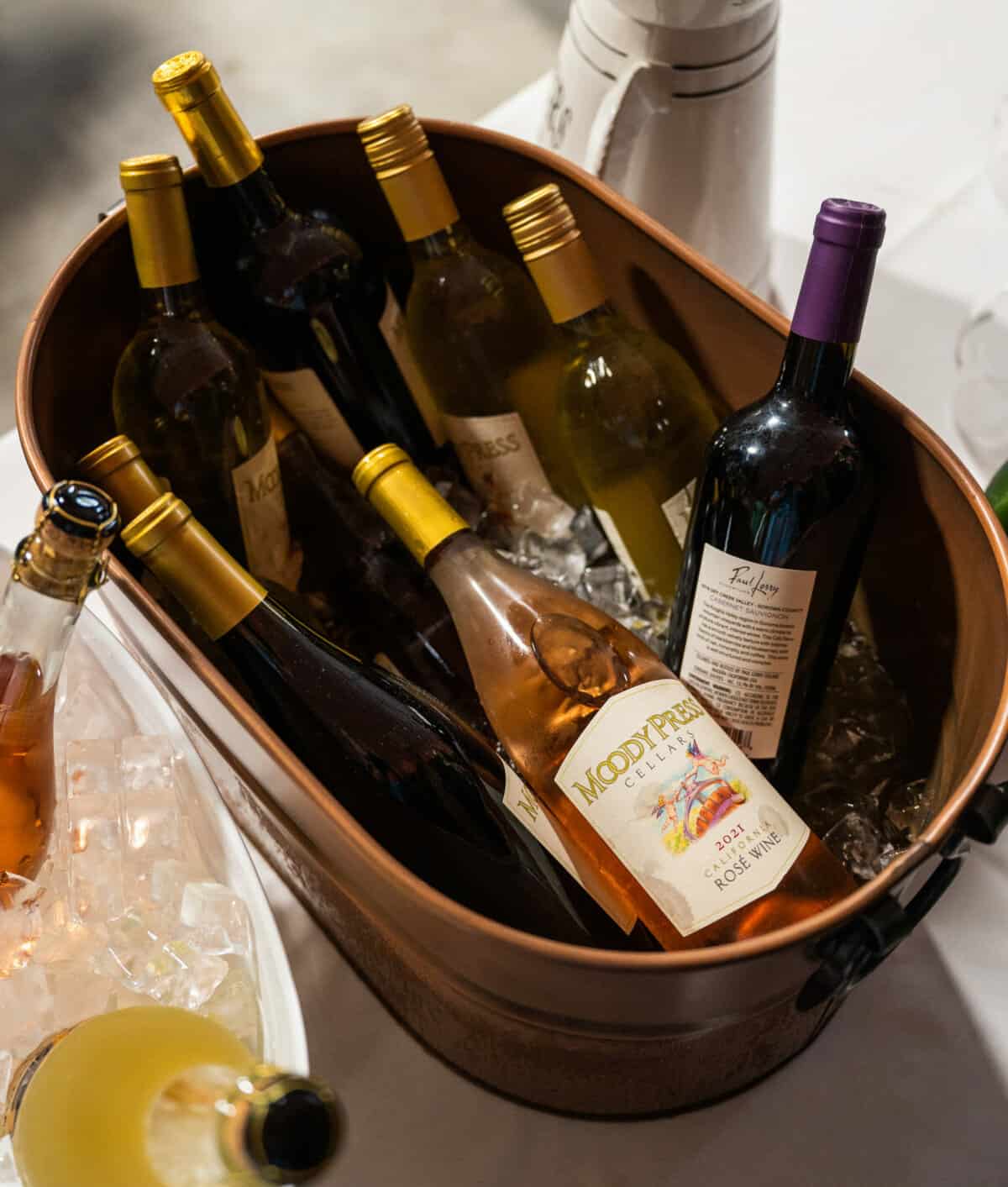 Steve Schafer is a fourth generation winegrape grower, but a first generation winemaker. Back in 2005, he realized that to get the best value out of his product, he needed to sell directly to the consumer, so Steve and several other local growers jumped feet first into winemaking. Steve and his wife Cindy spent the next four years accumulating the necessary winemaking equipment. In 2009, they released their first vintage under the Moody Press Cellars label.
What makes Central Valley wineries unique?
Central Valley wineries quickly learned that in order to compete, they would need to find something that set them apart. "There's a legacy of winemaking in California. We have some families that are fourth and fifth generation in the wine business and the accumulated knowledge that they have makes them extremely competitive," Steve explains.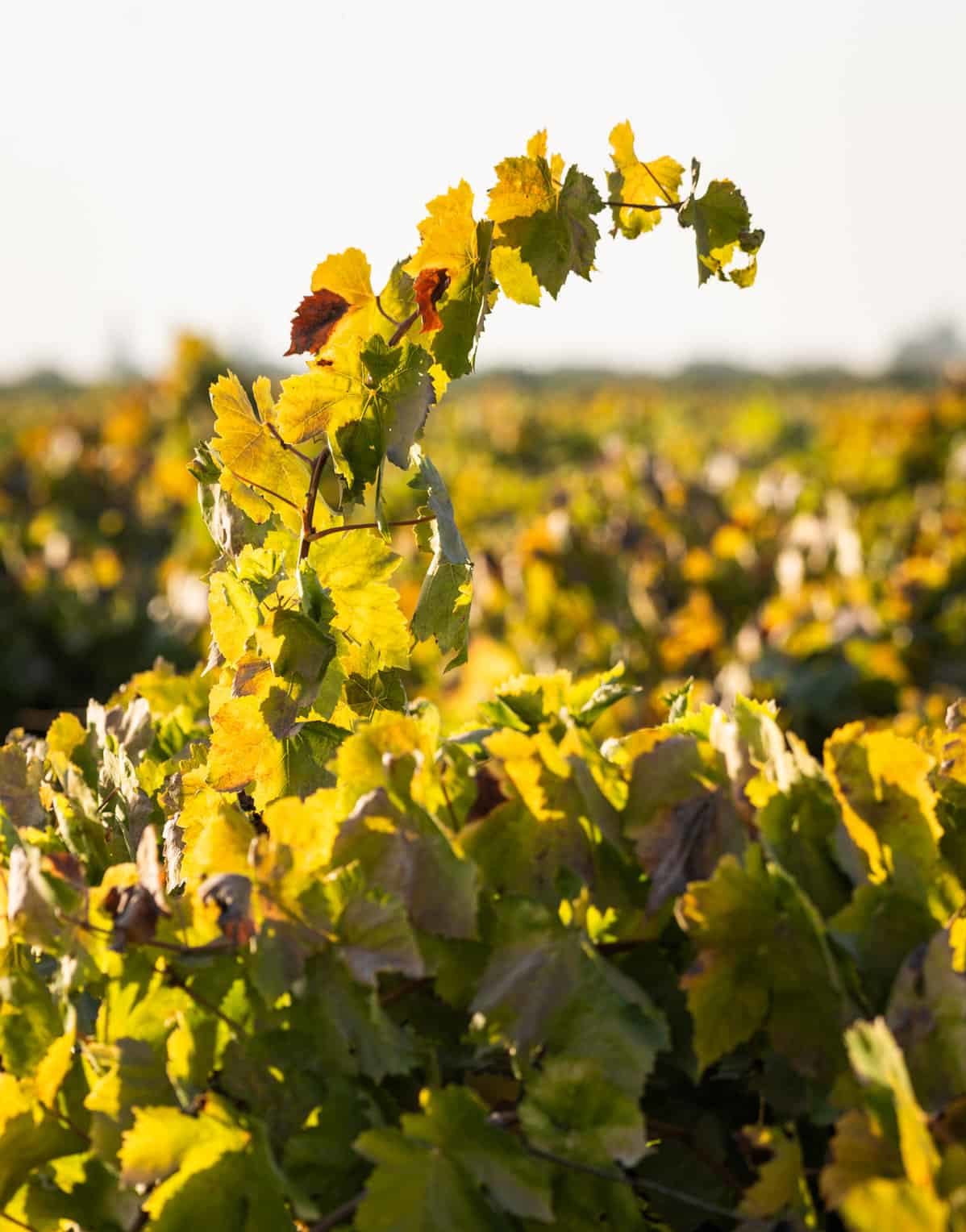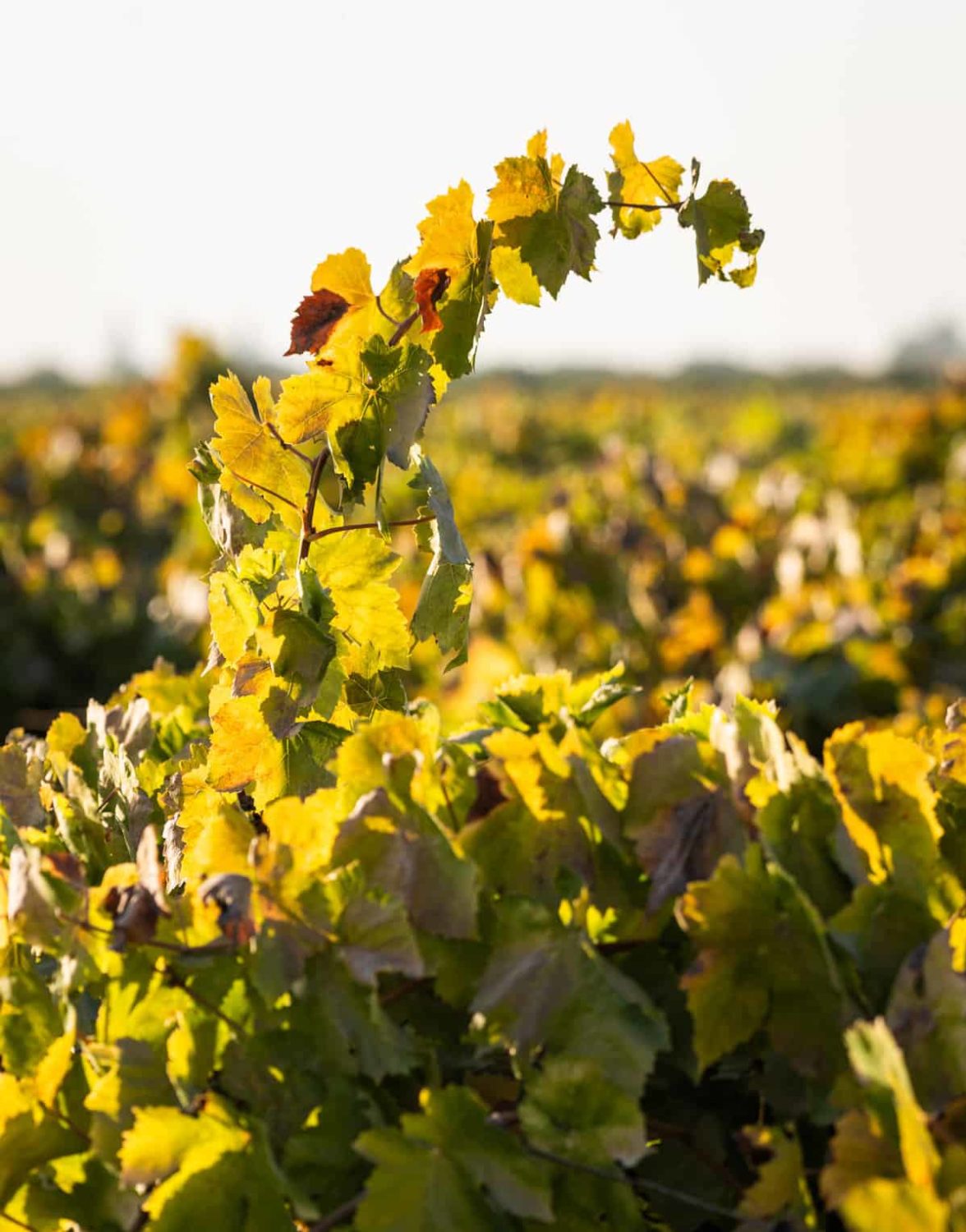 Steve had a few advantages in his corner. The Central Valley has an abundance of mature grapevines that yield fruit-forward winegrapes. Using some of the same techniques practiced by winemakers on the Central Coast and in Northern California to produce small lots of wine, San Joaquin Winery is able to craft approachable, affordable wines. "Our real best foot forward is the value side of the market," Steve states. "You're not gonna get a lot of $90 bottles of wine out of the Central Valley, but you're going to get a lot of really good $10 bottles of wine."
What types of wine does San Joaquin Wine Company make?
Another factor that Steve contributes to the winery's success is offering a wide range of options in his tasting room. The team at San Joaquin Wine Company uses 12 different varietals to create sweet, still and sparkling wines.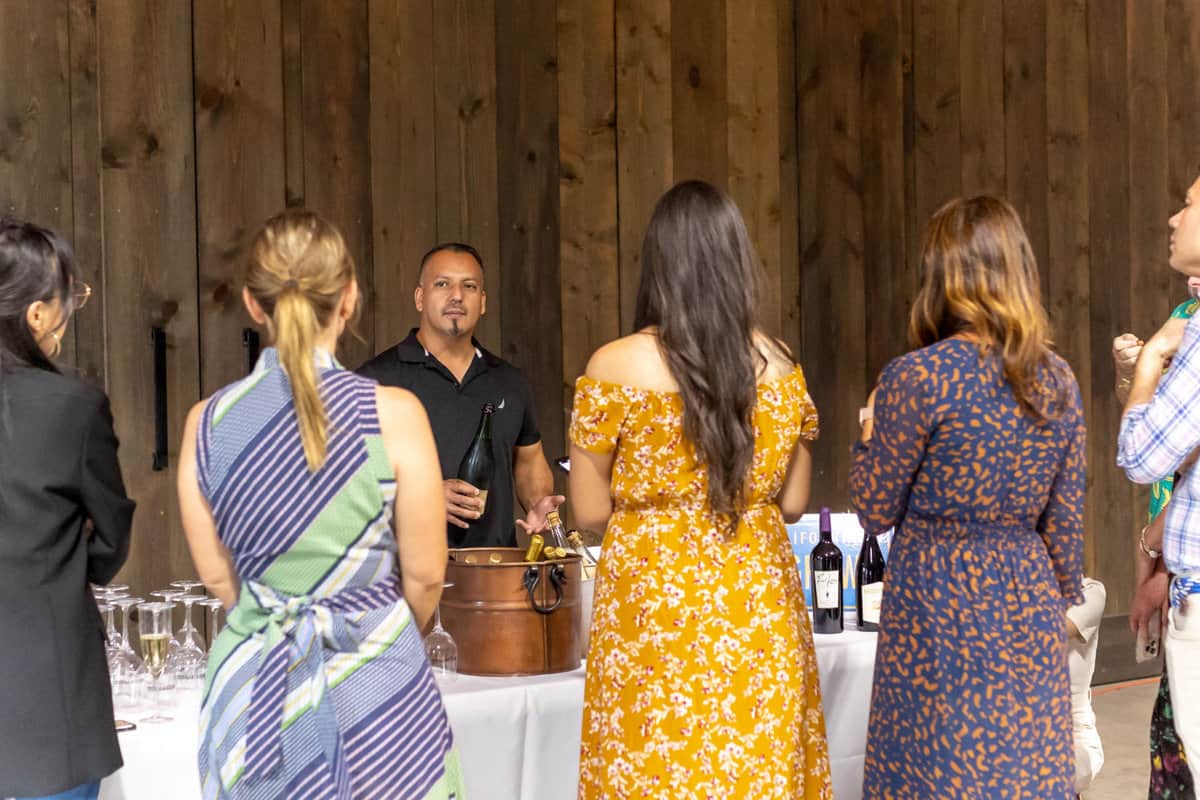 "We found out early with the tasting room that if four people drive to your winery in a car and one person doesn't find something that he likes, that he's gonna take the other three and leave. So, we try to have something for everyone when they walk into our winery," Steve explains.
Who is the winemaker at San Joaquin Wine Company?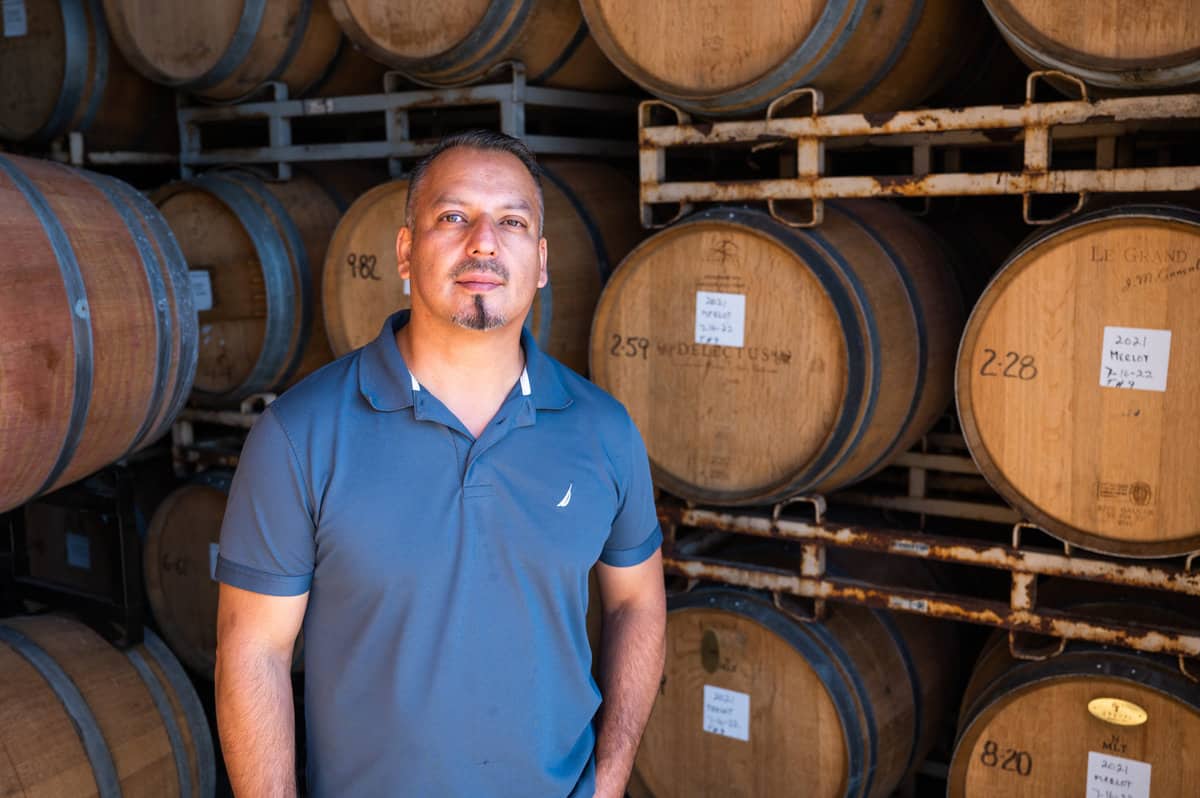 Miguel Sanchez is the winemaker at San Joaquin Wine Company. He was brought in to oversee their newly created sparkling wine program in 2021. "The sparkling program was always a dream of mine", Miguel explains. "I wondered why there aren't enough sparkling houses in the Valley, knowing that our temperatures are so high and our summers are so long."
In 2022, Miguel's dream came true, as San Joaquin Wine Company released their first vintages of sparkling Moscato, Blanc de Blanc and Brut Rosé.
San Joaquin Wine Company's sparkling wines have been very well received. Miguel admits that making sparkling wine isn't a skill that every winemaker possesses, but he humbly gives all the credit to his cellar team. "They're the ones who are truly making the wine. They're great team players."
Are San Joaquin Wine Company's wines sustainably produced?
Sustainability has always been incredibly important to Steve. As a fourth generation farmer, he understands the importance of protecting the land to pass on to the next generation. Since the early 2000s, Steve has championed sustainability, assuming leadership roles in CSWA and donating his time and expertise to the creation of the Sustainable Winegrowing Program and related certifications.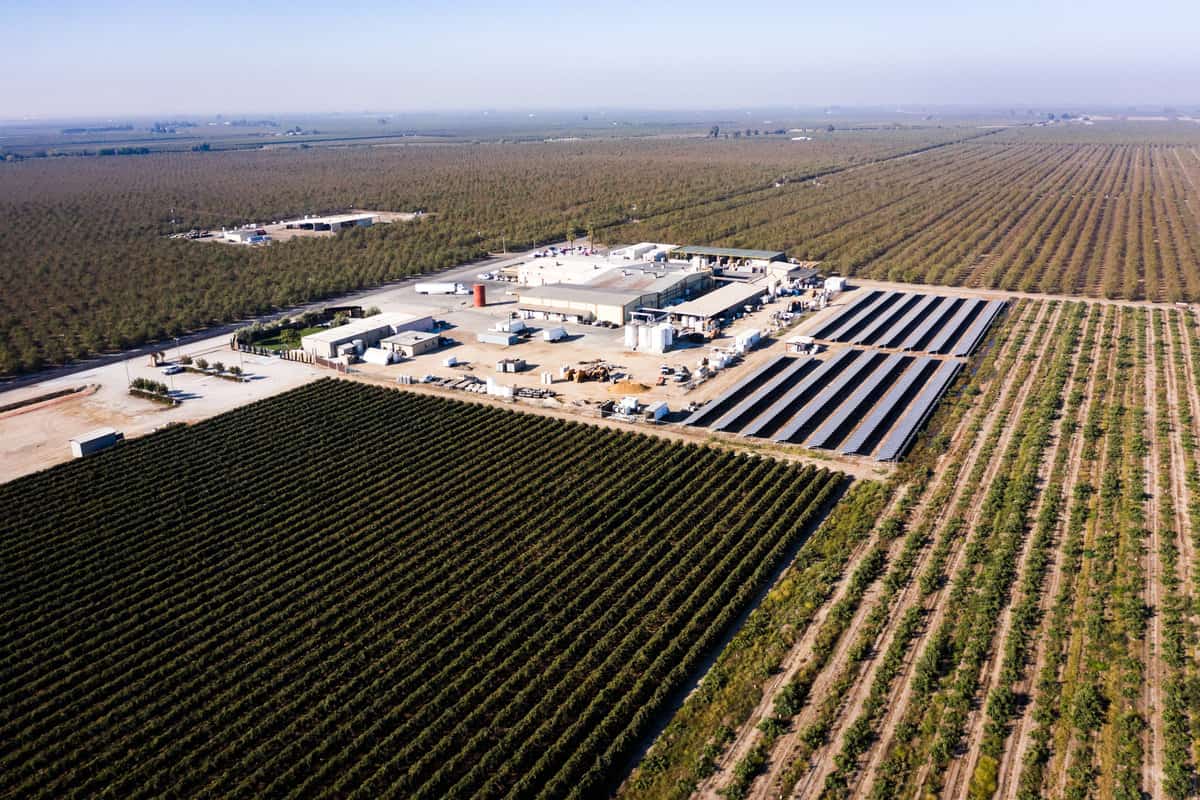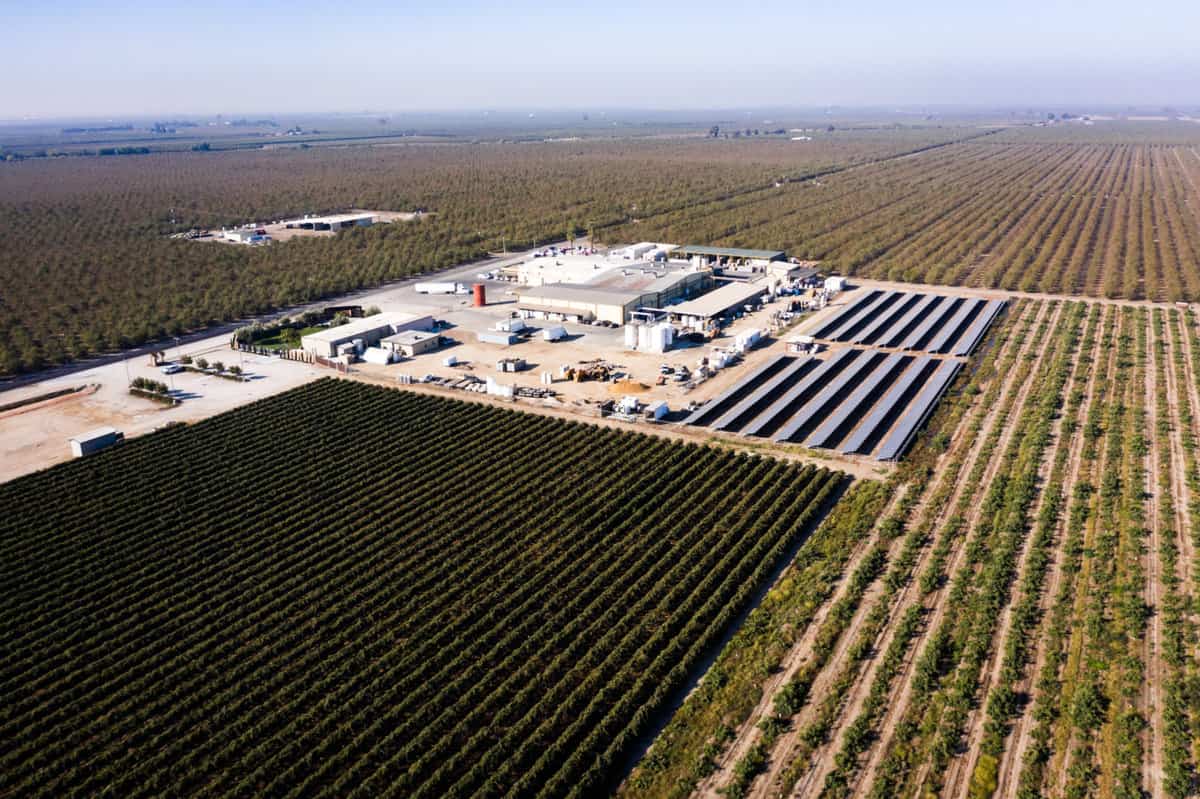 "Sustainability is one of the programs that I think really could have been called common sense," Steve deadpans. "Really, what we're doing is putting forth best practices. Getting people to understand what you need to do not only to be competitive in the industry, but also to be a good steward of the land and a good neighbor to the people that are around you."
How is sustainability put into practice at San Joaquin Wine Company?
To that end, Steve implements a number of sustainable practices in the winery, in the vineyard and across the extent of his family's farming operation. No till farming is used to reduce the amount of dust created and to help the soil to retain water. Drip irrigation minimizes water consumption, and an on-site solar farm powers the winemaking facility. Packaging choices and inventory management are also guided by sustainable principles.
Is San Joaquin Winery on the way to Yosemite?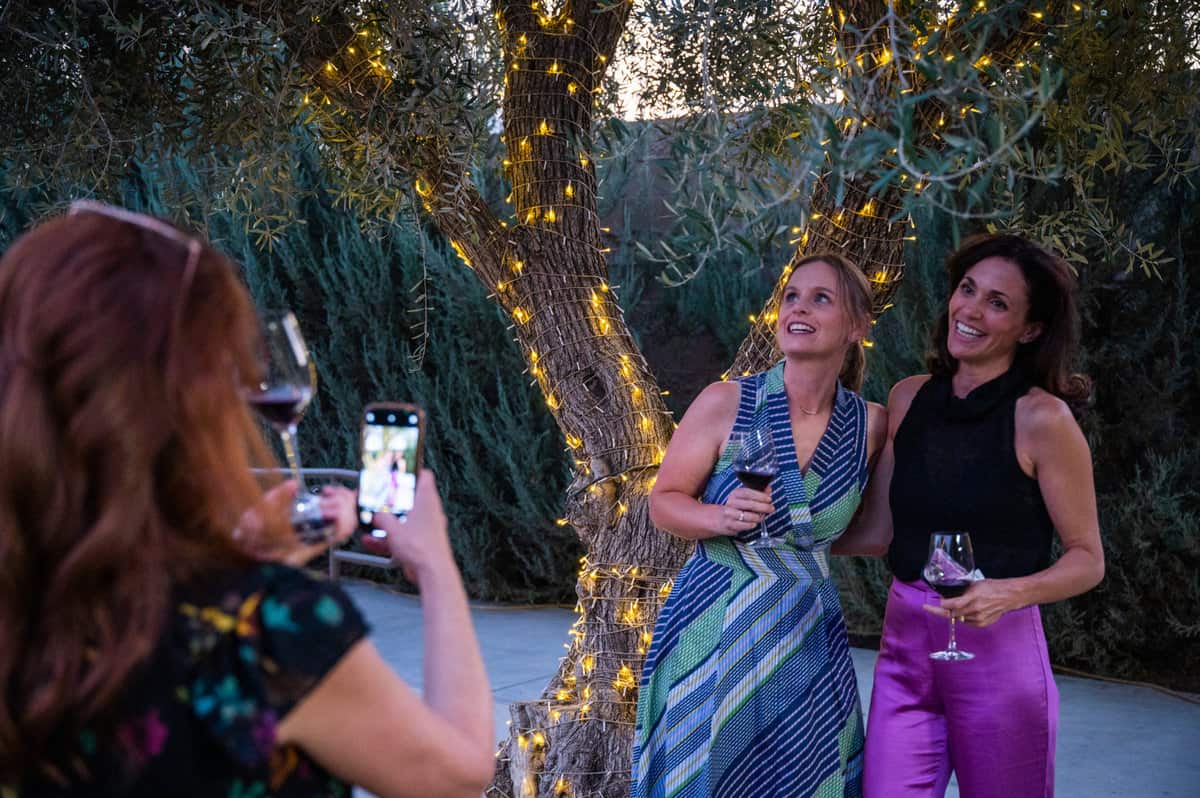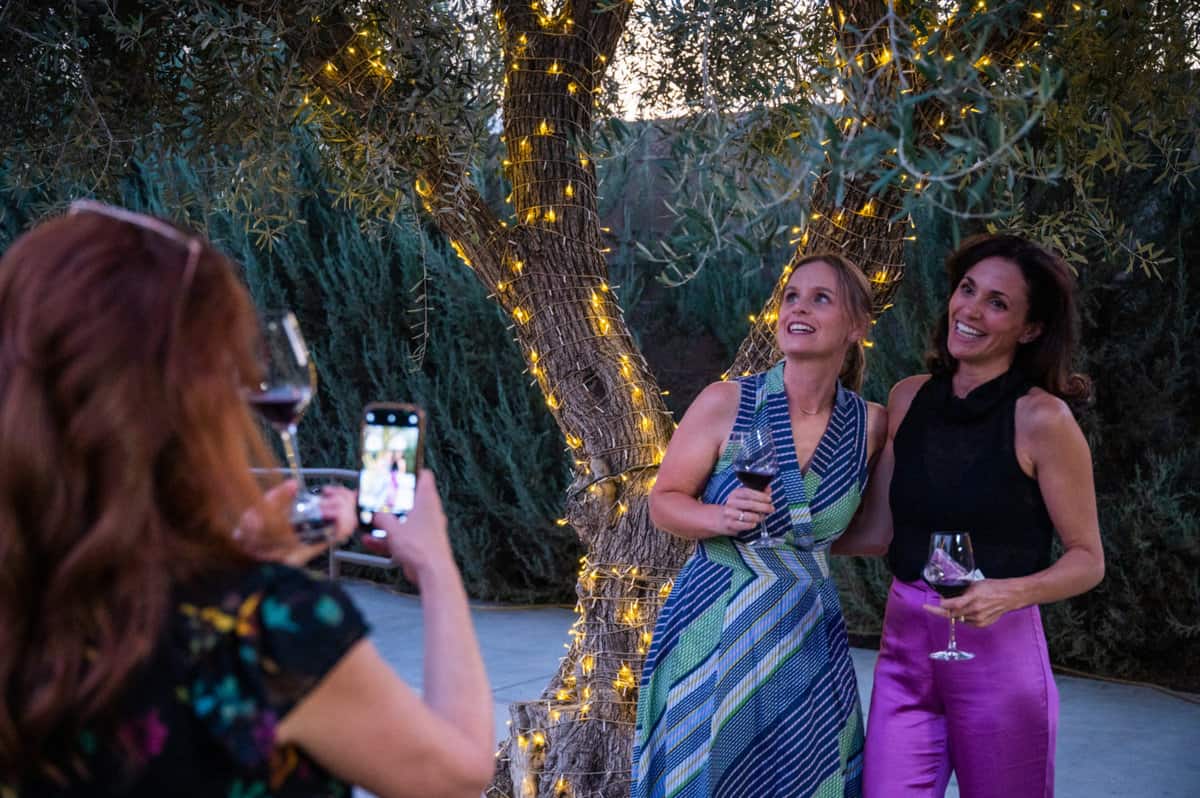 Since the completion of their tasting room and event venue in 2014, San Joaquin Winery has become a popular local hangout. It's an in-demand venue for weddings, receptions, brunches and more. Because Madera is near the gateway to Yosemite, the winery also attracts a fair amount of tourists.
"They'll come out to the winery and they'll always say 'Hey, we didn't expect to find this. This is really nice'," Steve explains. "It's just sort of an add-on to some of the things we have to offer here in this part of the state."
At the time of our visit, Miguel and the team at San Joaquin Winery were gearing up to release a dessert port. Keep your eyes out for this exciting addition to their lineup!
Visiting Central California? Be sure to visit the tasting room at San Joaquin Winery! Got some extra time? Explore the Madera Wine Trail!
Here are a few other can't-miss Central Valley destinations: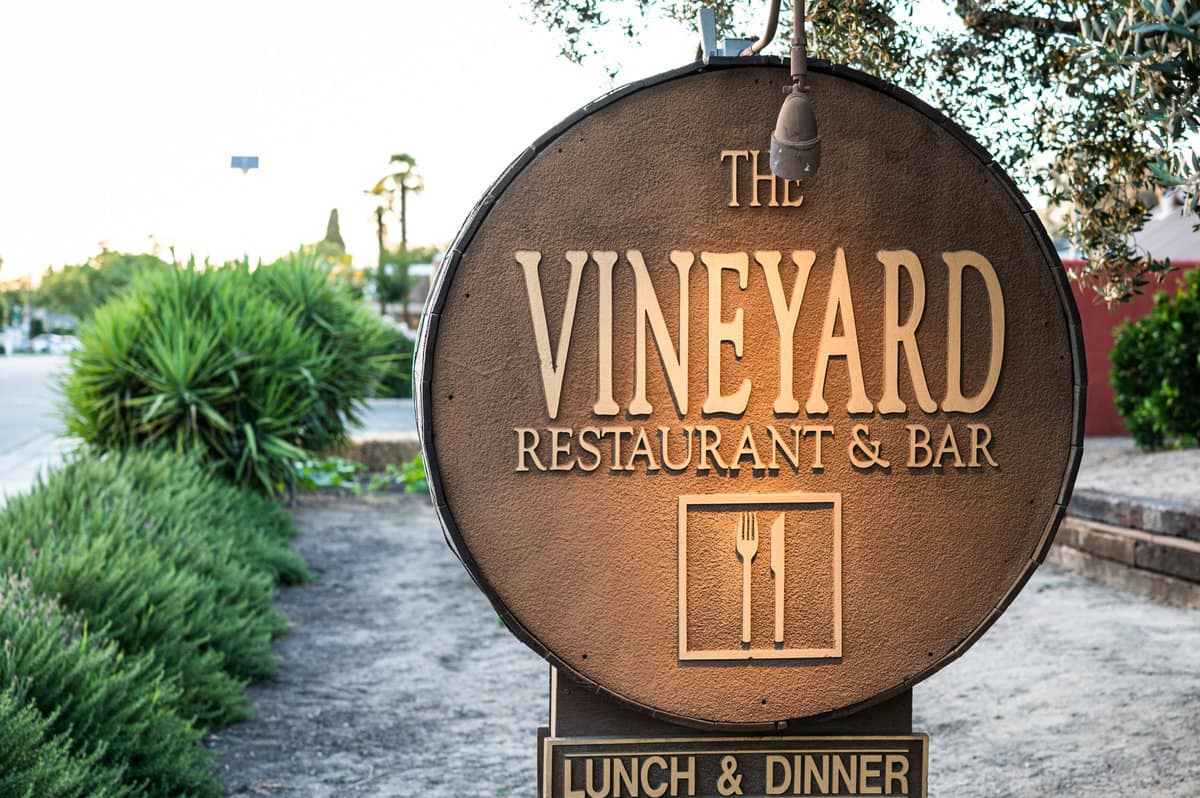 Got questions? We've got answers!
Where is San Joaquin Wine Company located?
San Joaquin Wine Company is located in Madera, California – less than a mile off of the 99.
Fun fact: Madera is the longitudinal center of the state – aka a day trip from LA or SF!
Where can I buy wines from San Joaquin Wine Company?
San Joaquin Wine Co produces and sells 18 different varietals under 9 different labels. You can purchase their wines in the tasting room or online. Be sure to join their Wine Club for exclusive offerings and discounts!
What types of wines are produced in Madera County?
While this area is best known for dessert and port style wines, over 20 different winegrape varieties are grown in the Madera County AVA.
How far is Madera from Yosemite?
San Joaquin Winery in Madera, CA is 68 miles from the entrance to Yosemite National Park. The trip typically takes a little over an hour and a half by car.
If you've got additional questions that we haven't answered, drop a note in the comments section.
Article by Hilary Rance. Photography by James Collier & Hilary Rance.