Caraccioli Cellars – Award-Winning Wines from Monterey County
Not every farmer is a winegrower, but every winegrower is a farmer. Not every winegrower is a winemaker, however, the Caraccioli family is all of these. We had the chance to meet winemaker Scott Caraccioli of Caraccioli Cellars to learn more about the family business and about what makes their wine so special.
Their family has farmed in the Salinas Valley for decades, but it wasn't until 2006 that they began planting winegrapes. "My family have been farmers for generations. As time [goes] on you kind of get to an age where you realize how special that is," says Caraccioli. "We've been predominantly harvesting row agriculture on the Salinas Valley floor, which progressed into us establishing a vineyard on the foothills above the valley floor and expanding that agriculture into viticulture."
In 2006 after some effort, Caraccioli's dad Gary convinced his Uncle Jim and brother Phil to expand their operation to include winemaking. Their farm had always been devoted to row crops, but they had a good-sized bench above the valley with rocky terrain and wind exposure that made it inhospitable to most crops which was underutilized. As an experiment, the Caraccioli family decided to try planting that land with winegrapes. This became Escolle Vineyard and is located in the northern foothills of the lush Santa Lucia Highlands. 
Gary wanted to focus on sparkling wine, something that wasn't yet being produced in the Santa Lucia Highlands. With the help of famed winemaker Michel Salgues, who joined the team at Caraccioli after retiring from the acclaimed Anderson Valley sparkling house Roederer Estate, they set that plan in motion.
Today, Caraccioli Cellars has 124 acres planted with Chardonnay, Pinot Noir, Syrah and Gamay that thrive in the ideal conditions of Monterey County. Though they've always been committed to sourcing grapes from the Santa Lucia Highlands, in 2015 the Caracciolis transitioned entirely to estate-grown, small-lot wines from their Escolle Vineyard.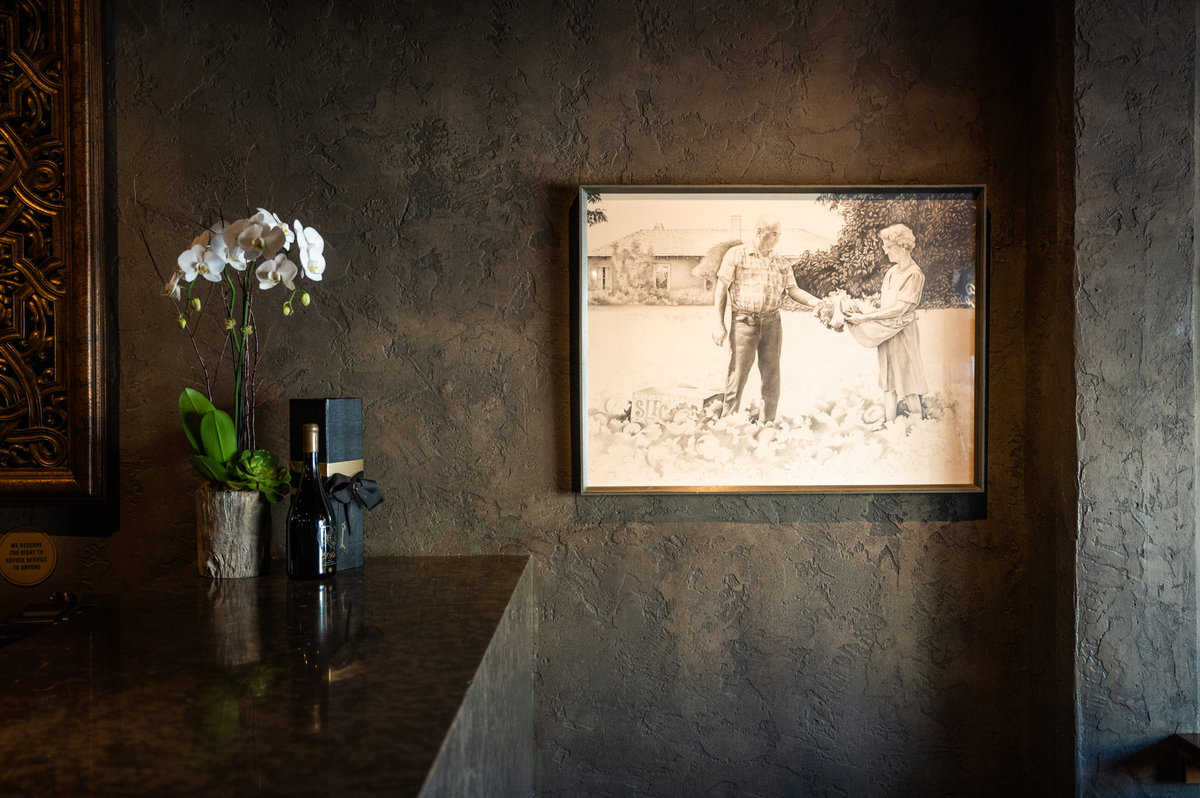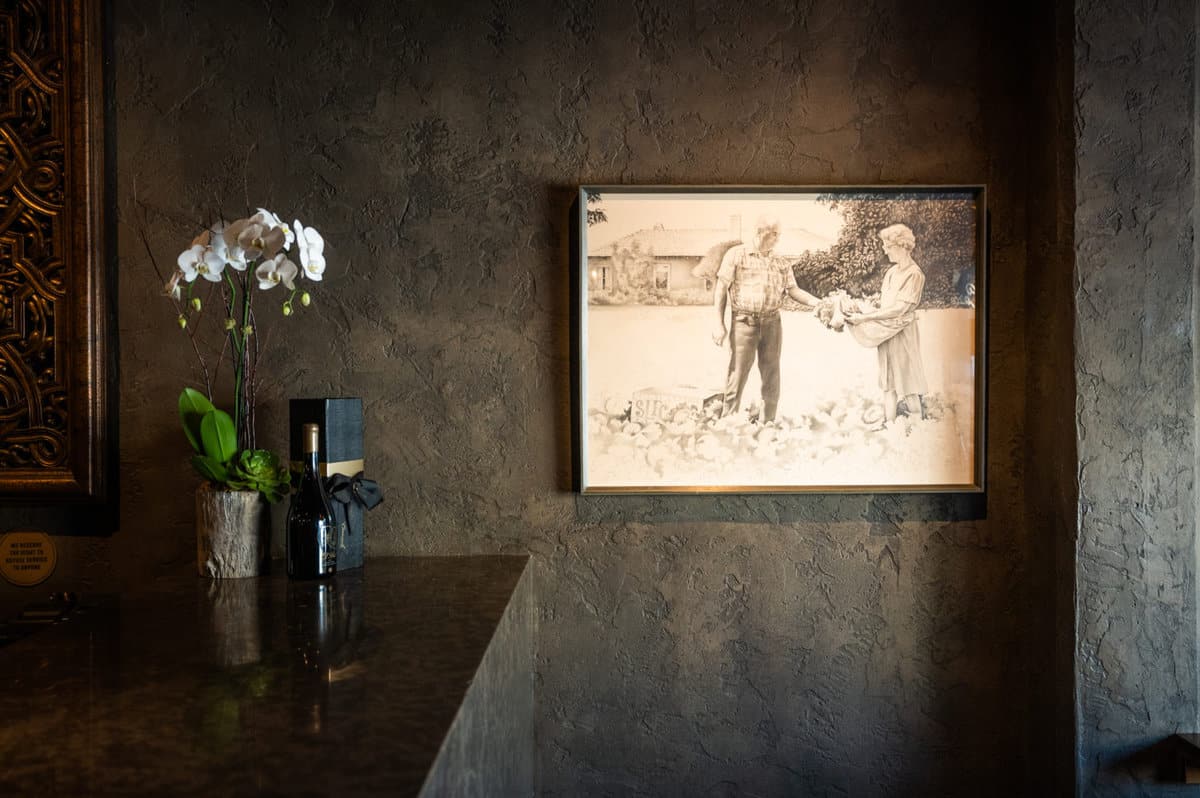 A New Generation
Scott Caraccioli grew up in Gonzales and Salinas, then attended college in the Bay Area. After an early career in sales and marketing, he decided to return home and work for the family business. Training under winemaker Michel Salgues, whom Caraccioli credits with being an extremely patient teacher who tailored his instruction to the particular strengths of his student, Caraccioli says he didn't anticipate loving winemaking so much. In reference to Salgues who passed away in 2017, Caraccioli says, "He made learning easy from day to day. He understood how I learned and taught me accordingly."
Caraccioli loves it all – from caring about how fruit is grown and viticultural and cellar practices, to how wine is marketed and sold, he's excited to be part of the process. Since Salgues' passing in 2017, Caraccioli has been at the helm. He views himself as an extension of Salgues' philosophy and is proud to carry on his stringent standards. Today the Caraccioli family continues to produce Brut Cuvée and Brut Rosé sparkling wines as well as Chardonnay, Pinot Noir, Gamay and Syrah.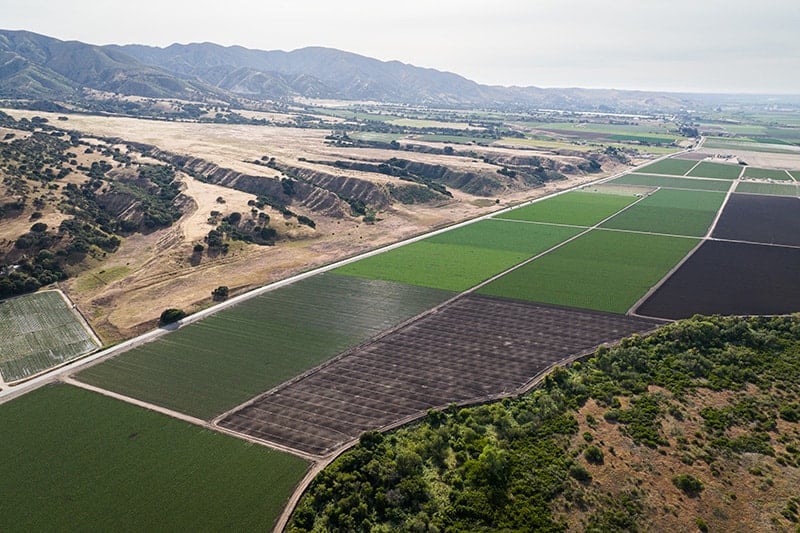 Premium Location, Premium Wines
It's essential to Caraccioli that they do things right, which requires a lot of patience. It takes a long time for a harvest to become a glass of wine – for their sparkling wines, 6 years to be exact. With all the regular risks that farming entails like weather, wildfires, and pests, Caraccioli has learned to be flexible and to adapt. "I really didn't know what I was getting into when I started," he jokes.
The time is well worth it as their award-winning sparkling wines are produced using what they call "elevated conventional standards." They follow or exceed the strict requirements of French law for champagne production and everything is done in-house, from grapes and through tirage to bottling. Their secondary fermentation lasts 4 years, with an additional year of aging in the bottle "under cork" for a proper marriage between the cuvée (the extracted grape juice and blends) and dosage (added sugar just before corking).
Caraccioli wines are elegant with a true sense of place, and they strive to allow the grape varietals to express themselves. However, Caraccioli is well-aware that their winemaking process is only part of the equation. The climate in the Salinas Valley (AKA The Salad Bowl of America) makes it an incredible location for farming practically everything including lettuce, berries, artichokes and yes, wine.
"The climate that we have here, the soil that we have here…we have a big wind influence which is really impactful for the preservation of acidity of the sparkling wine that comes out of the Monterey deep ocean which kind of creates a maritime breeze," Caraccioli remarks. "There aren't many other places that are as opulent for agriculture as our valley. You realize the more and more you travel, and the more places you go, how special (Monterey County) is."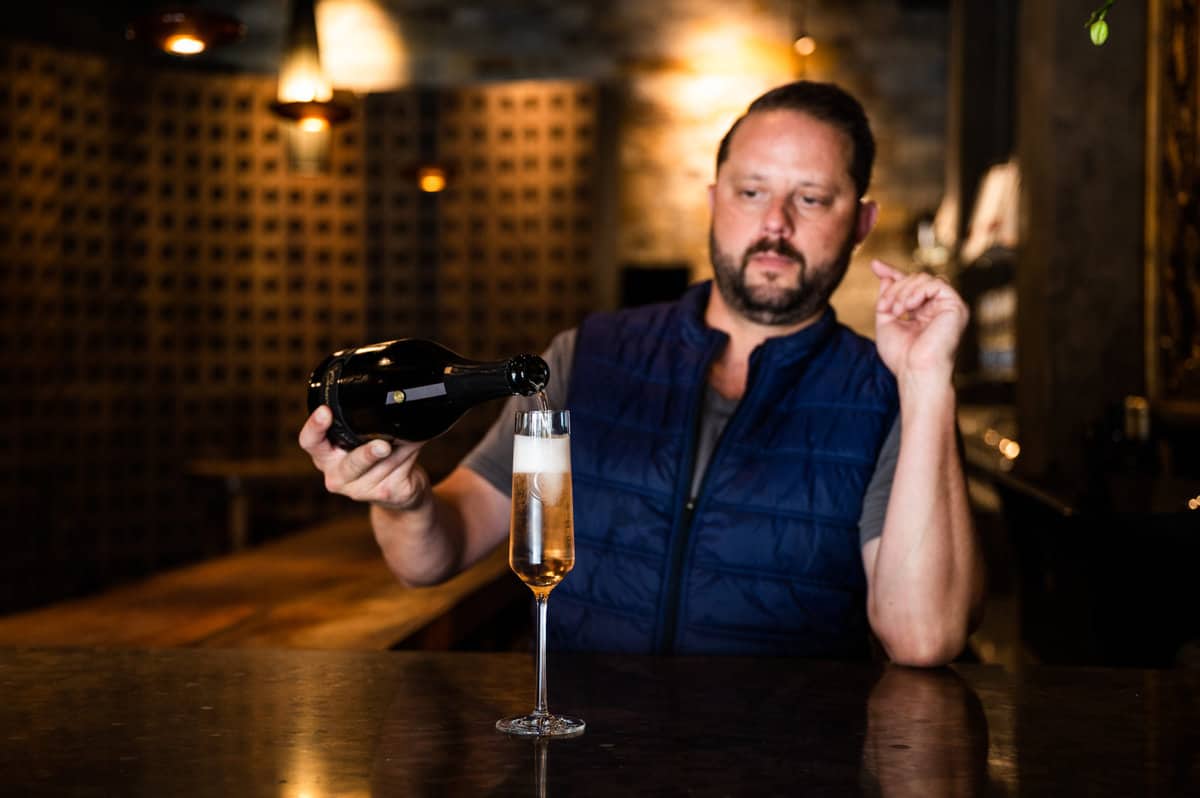 Visit Caraccioli Cellars at their modern, chic tasting room in downtown Carmel by the Sea. If you're planning a day of it, start there with a glass of bubbles, then visit some of the other 19+ tasting rooms in Carmel within walking distance. Getting hungry? Here's where to eat in Monterey County. Make a weekend of it and reserve a room at Portola Hotel and Spa or The Monterey Plaza Hotel.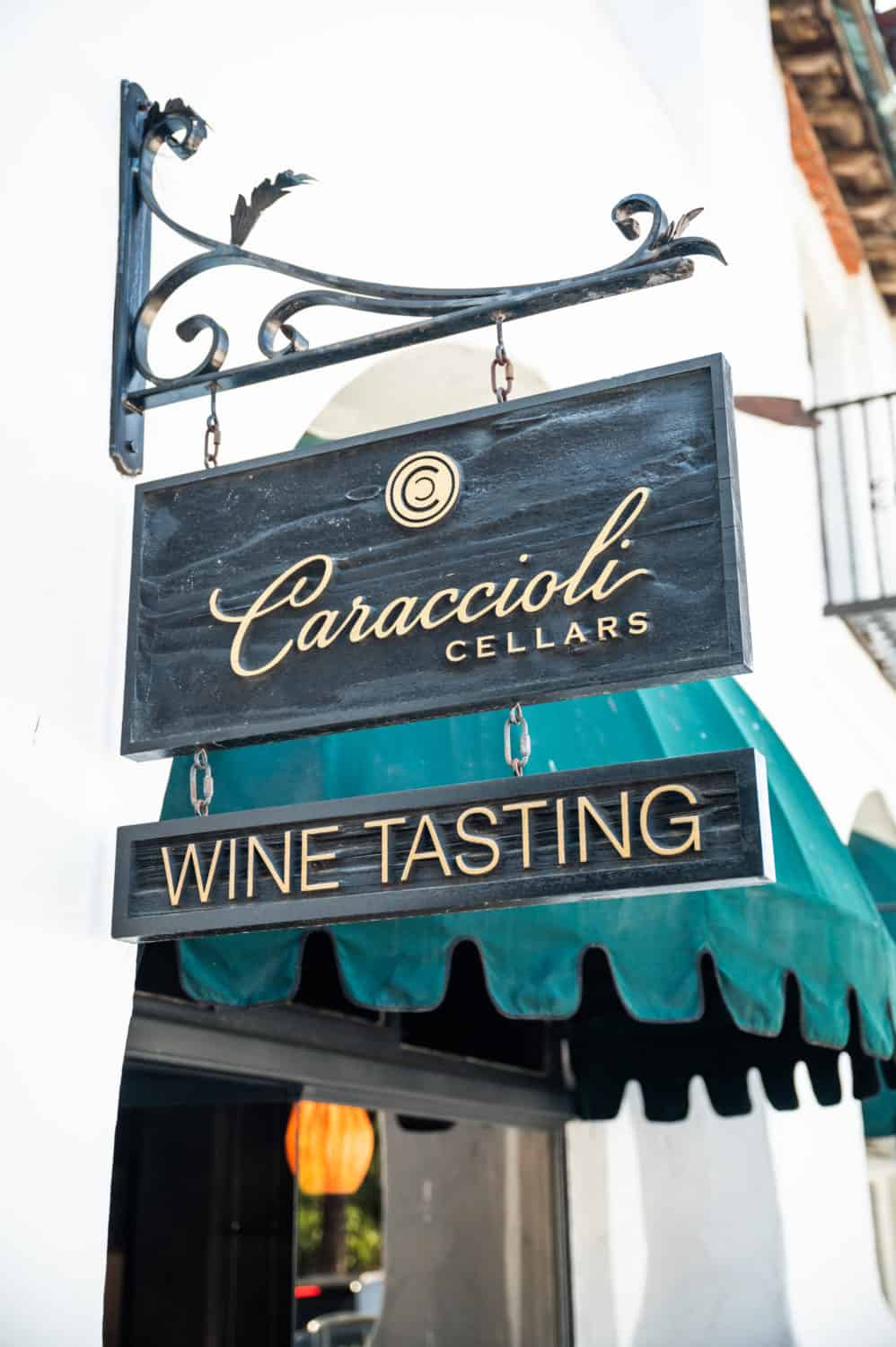 Visit Caraccioli Cellars
Address (Carmel-by-the-Sea has no street numbers):
Dolores between Ocean and 7th
Reservations are recommended. Call the tasting room 831.622.7722 or email Samantha@caracciolicellars.com.
Article by Alison Needham. Images by James Collier.