Portola Hotel & Spa – One of the Best Hotels in Monterey
Californians love a good road trip. So it's no surprise that Monterey County gets more than 3 million visitors a year. From Fisherman's Wharf and the Monterey Bay Aquarium to hiking, golfing, and wine tasting, it's no wonder the region is one of California's most popular destinations! We recently had the chance to visit Portola Hotel and Spa, one of the top hotels in Monterey. We met up with Managing Director Janine Chicourrat to talk about about what makes their hotel special, and why she thinks everyone should visit this beautiful part of California.
The hotel, which is attached to the Monterey Conference Center, was built along with the center in 1977. Conveniently, it's just steps from Monterey's Fisherman's Wharf. Recently renovated in 2018, the Portola's vibe can best be described as "luxury California coastal." The lobby reflects the true indoor/outdoor lifestyle that is so prevalent in the Golden State. When you step into the massive atrium lobby you're greeted by what feels like a forest of tall ficus trees framed by impressive teak beams. It simultaneously feels bright and airy and warm and cozy. The common area is decorated with an ocean blue rug, leather chairs, textured sofas and both modern and driftwood tables. Yes there's a wire boat or two, but they tastefully manage to avoid "coastal kitsch." A small library room is off to the side of the reception desks, and Portola's farm-to-fork restaurant, Jack's, is at the opposite end. The hotel is also home to Peter B's, an award-winning craft brewery with seasonal pub food helmed by female brewmaster (still a rarity in the industry) Natalie Mika.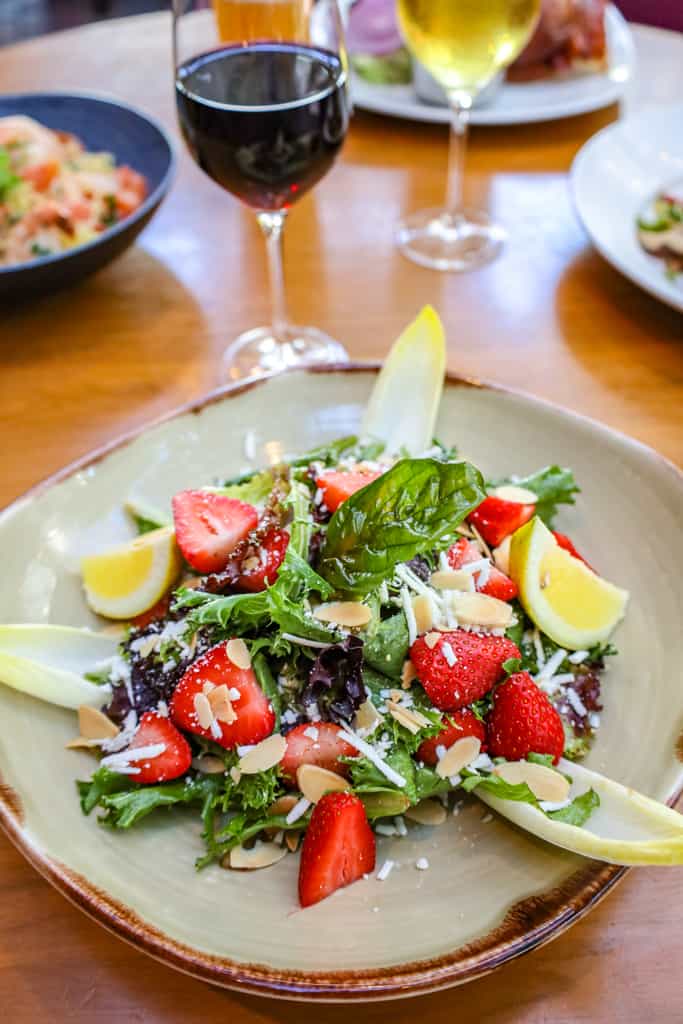 LEEDing the Way
The Portola is one of California's first, LEED® Certified hotels on the Central Coast, something that Chicourrat is immensely proud of. "We look at all operations at our hotel through a lens of sustainability. It started when I first got here, then in October of 2008 the economy collapsed, and everyone was wondering what was going to happen," she says. "I convinced the owners to go after our LEED® certification. Once you go through that process, you start looking at everything differently. It's really changed the mindset, not only for me but for a lot of employees and staff as well. God forbid I see a plastic water bottle at this hotel," laughs Chicourrat.
Though Chicourrat started her hospitality career in San Francisco, she didn't have to think twice about the opportunity to return to Monterey County where she spent her teens and early adult years. "I love it here. All of Monterey County is amazing. It starts with having a marine sanctuary right outside our door. You go over to Pebble Beach in Carmel and look out at Point Lobos, you take a drive down into Carmel Valley. You can be freezing down by the coast, then drive 10 minutes inland and you're at 80. And then the beauty when you drop into the Salinas Valley," she sighs, "you can see the salad bowl of the world and the production and variety – over 100 different crops grow there. The natural resources here are endless. We have state parks, and federal parks, and we have such an abundance of resources here. There's no place like it in the world," promises Chicourrat.
Sustainability measures in the hotel are present in everything from building materials to restaurant menus that feature farm-fresh, seasonal cuisine. "Because of our proximity to so many different growers we are really able to make our menus seasonal. We're able to shift and evolve and keep our menus fresh as a result. And having the bay here, the fresh Monterey salmon and halibut, it doesn't get much better for seafood. Again, we have such a huge abundance right outside our back door. It's dynamic and it's always changing, " Chicourrat says.
Their wine program is also heavy on California wines, especially those from the Central Coast. "On the wine side, we grow more grapes here in Monterey county than anywhere else in California. Nobody realizes that but we are a large producer of grapes that sometimes get shipped up to Napa or Sonoma to be produced under different labels. But we also have some fantastic wines and fantastic terroir here and we offer many of those at our restaurants," remarks Chicourrat.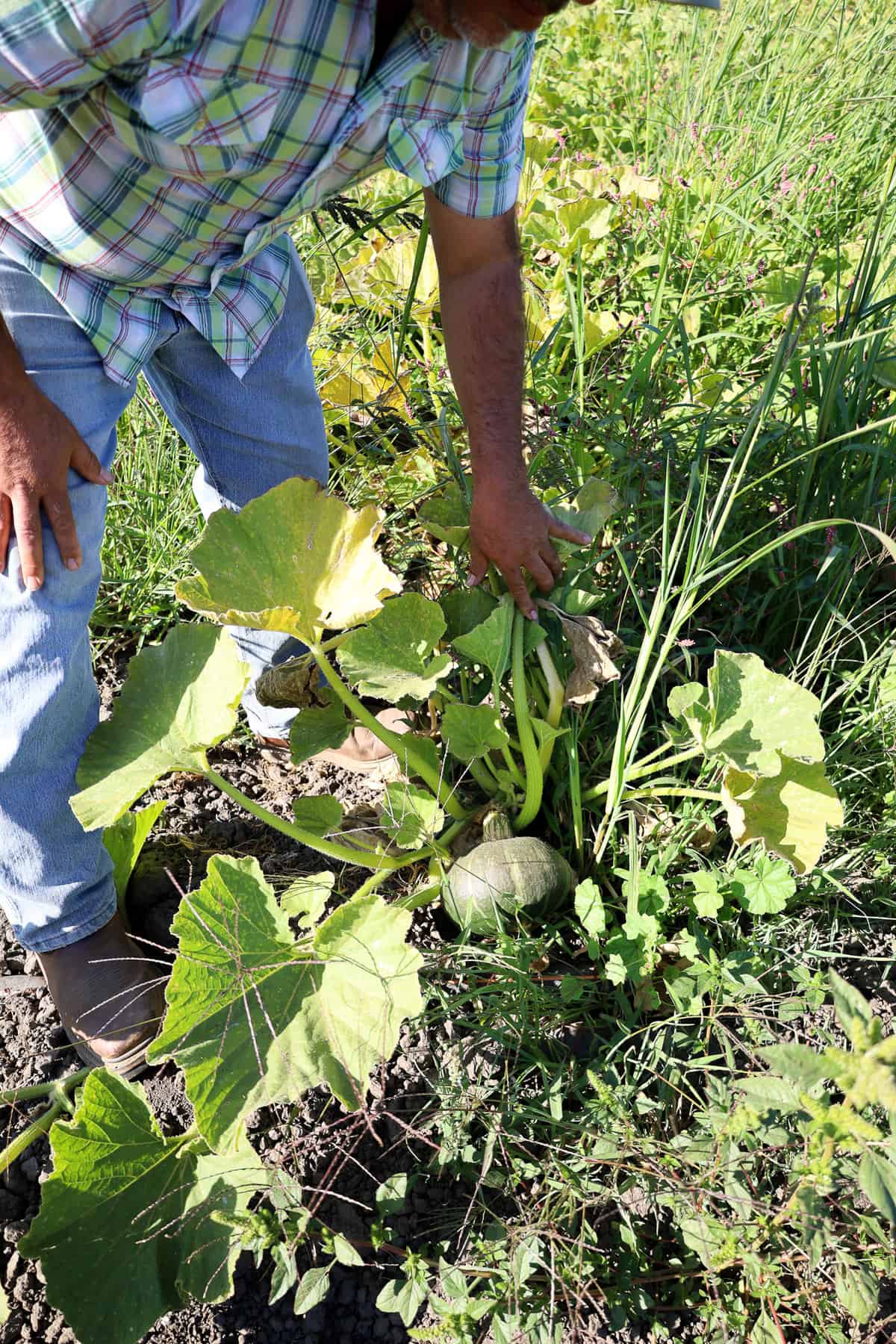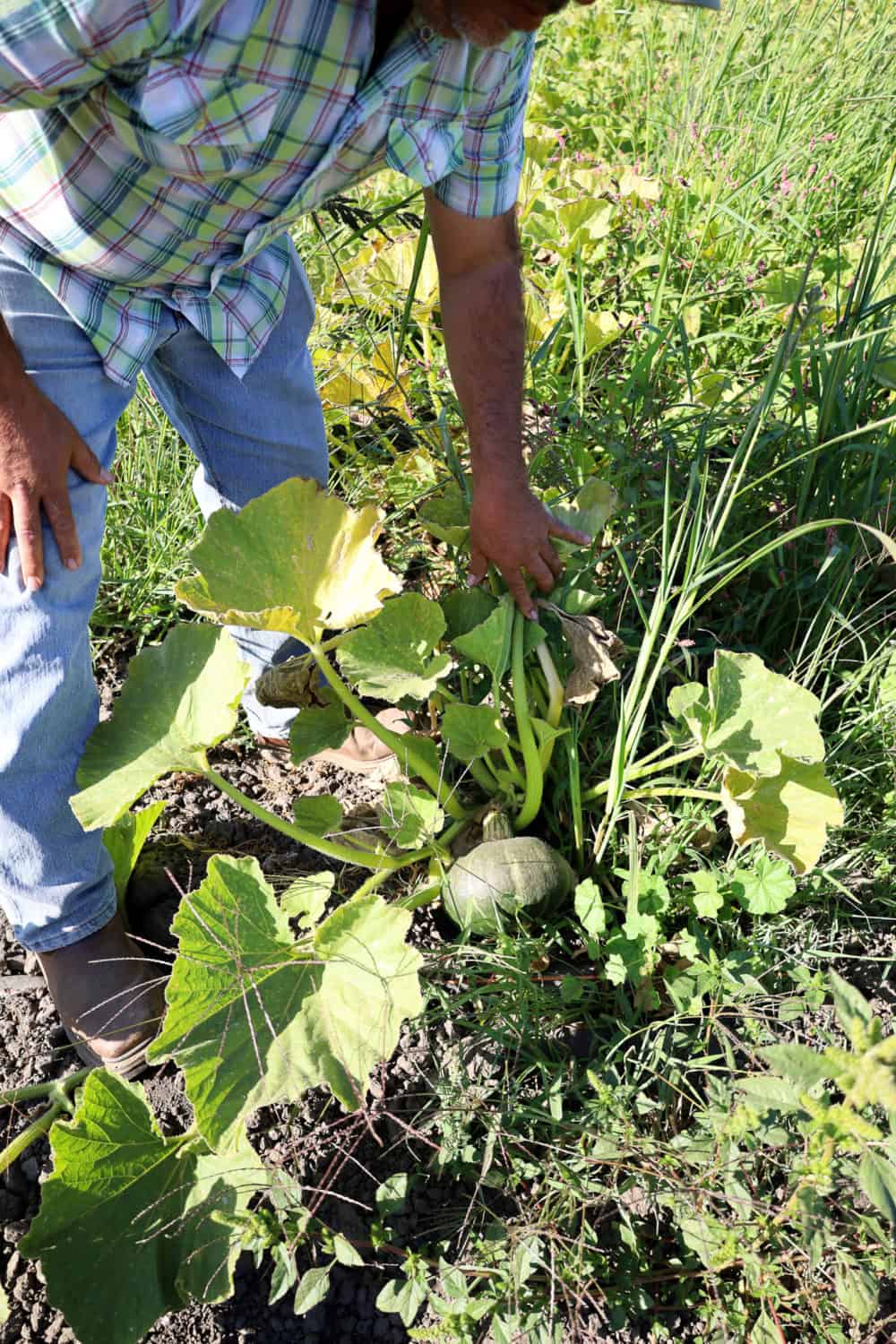 The Future of Agritourism in Monterey County
Chicourrat is mindful of the huge role that agriculture plays in Monterey County. "California agriculture is our number one industry in Monterey County doing over $4 billion a year. Farmers create a lot of jobs and a lot of opportunities and they are good stewards of the land. This is Steinbeck's country. We have beautiful rich, fertile soil, it's unique and we grow some of the best produce in the world right here," she says. "People who work in ag are the hardest working people in the world. The second are the people who work in the hospitality industry who are cleaning, cooking and keeping everything properly functioning," adds Chicourrat.
As the hospitality industry rebounds from the pandemic, Chocourrat is considering ways to make her guests more aware of the importance of agriculture in Monterey County. "We are actively working with the Monterey County Visitors Bureau to create programs and different opportunities for people to come and learn more about agriculture," she says. They are considering creating a farm trail, and offering cooking and crafting classes. Though they are still in the early stages of discussions, she is optimistic that visitors will be as impressed by the region's agriculture as they are by the more well-known tourist attractions.
What would Chicourrat like to see? She would like you to visit Monterey County, and visit often. "The diversity of what we have here and the spectrum meets the needs of all ages. We have so much to choose from and you can't possibly see it in two days. You need to be here, be ingrained here. We have incredible festivals here in Monterey County. If you're a water lover or a land lover there are different opportunities for you to take advantage of," she remarks. "The people who live and work here are welcoming. We're happy to show off where we live and especially to people who have never been here. It's always fun to see," she adds.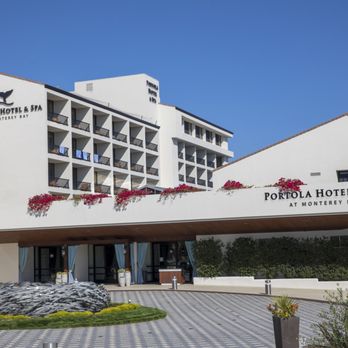 Two Portola Plaza | Monterey, CA 93940
(831) 649-4511
Article by Alison Needham. Images by Alison Needham and James Collier.