20 Phenomenal Pistachio Recipes
Pistachios.
They really have become my favorite nut. Don't get me wrong. I've always been a die-hard pistachio fan, but it was usually reserved for ice cream and snacking.
I am totally loving all of these ideas for using pistachios! I can't get enough of the pistachio pesto and the pistachio bark is first on my list for neighbor Christmas gifts this season. And whether, you're cooking pork, fish, beef or chicken, pistachios are the perfect complementary ingredient and completely rounds out the meal.
What's even better, pistachios are one of the most nutritious nuts of it's kind. Check out all of the information HERE
Pistachio Pomegranate Granola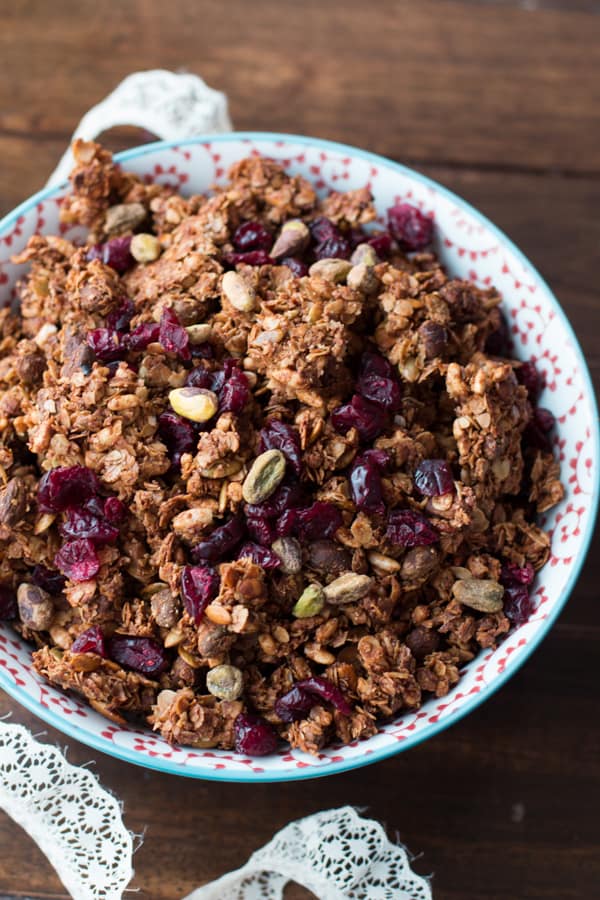 Vibrant pomegranate and crunchy pistachios are the star in this nourishing granola. Perfect for topping your morning yogurt. Recipe HERE
Cranberry Pistachio Biscotti
Tart cranberries and crunchy pistachios are the perfect mix of sweet and savory and divine dunked in your morning coffee. Recipe HERE
Dried Cherry Pistachio Scones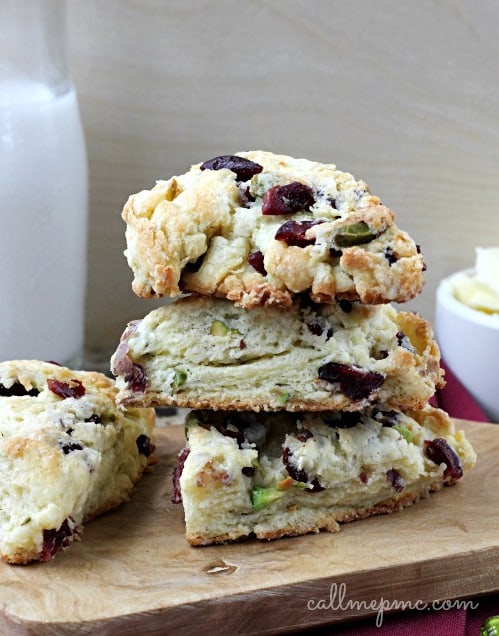 Buttery scones are crowned with a flavorful combination of dried cherries and plump pistachios. Recipe HERE
Pistachio Brie Puffs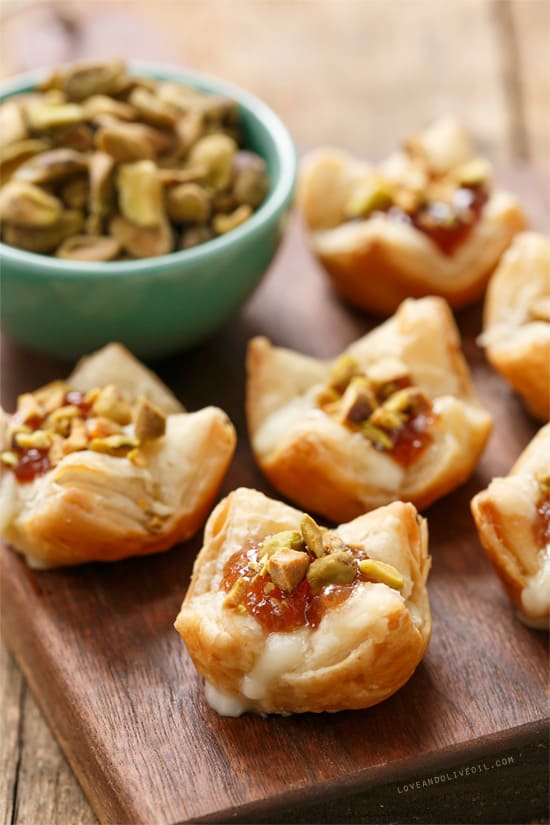 Flaky puff pastry is stuffed with a bit of brie and topped with fresh preserves and crisp pistachios. Recipe HERE
Poppyseed Lemon Pistachio Bread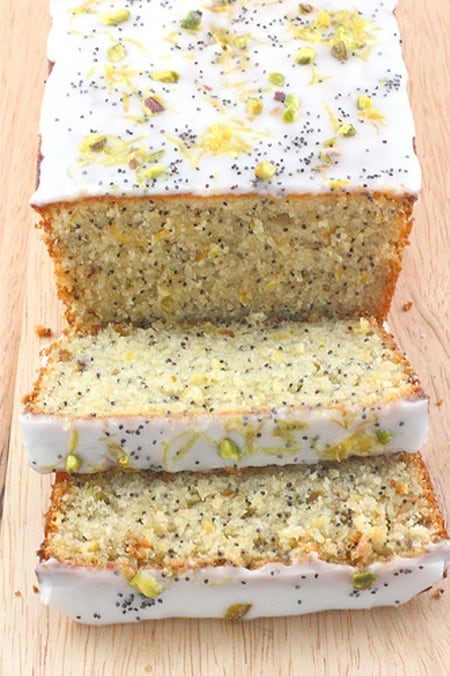 Lemons, poppyseed and pistachios are mixed together and topped with a decadent glaze that makes your mornings a little bit easier. Recipe HERE
Pistachio Financiers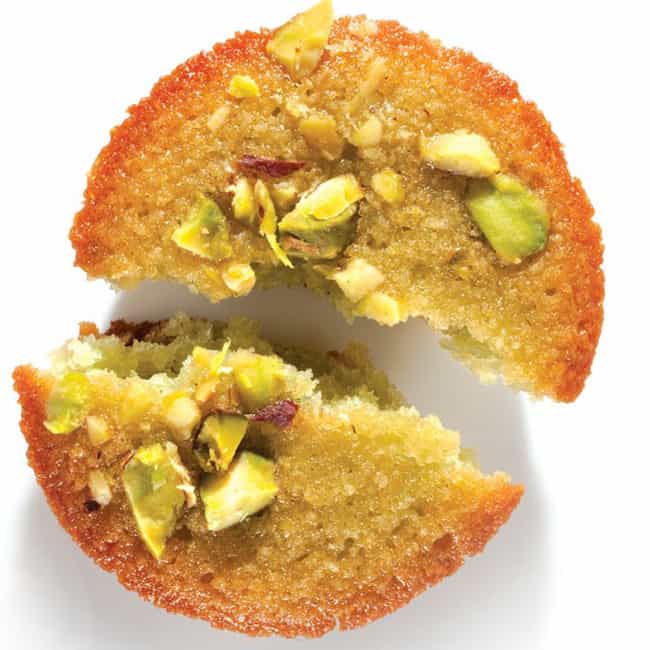 Butter-rich financiers smartly incorporate ground pistachios and are topped with the green jewels to create a petite treat no one can resist. Recipe HERE
Pistachio Pesto Hummus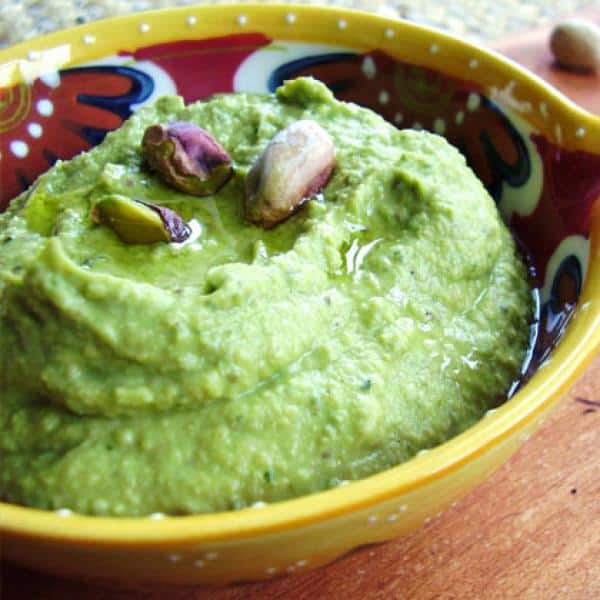 Need we say more? Use your favorite pita chip or even toasted sourdough for dipping into this perfect hummus. Recipe HERE
Green Goddess Salad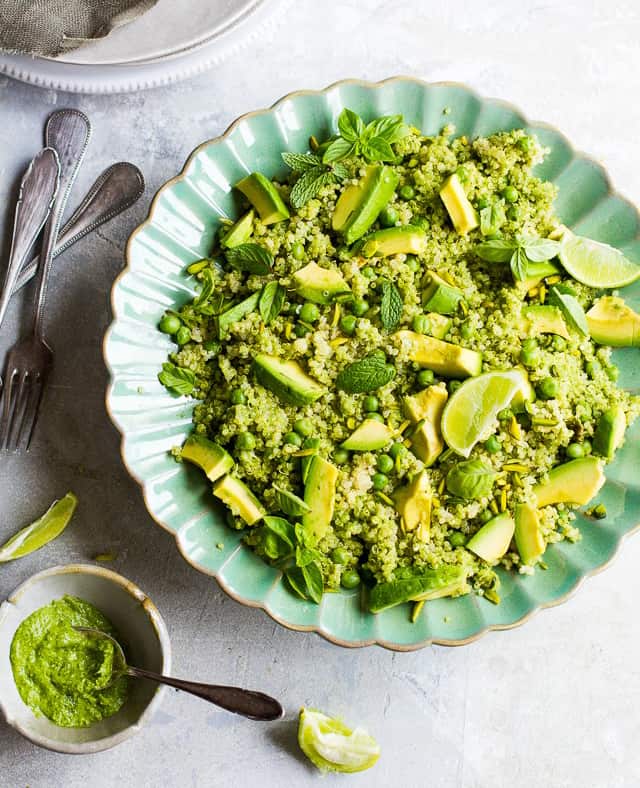 What a lovely use of monochromatic cuisine. Avocados, peas and pistachios come together with quinoa to create a flavorful salad that will be your new go-to for potlucks Recipe HERE
Pistachio Lemon Pasta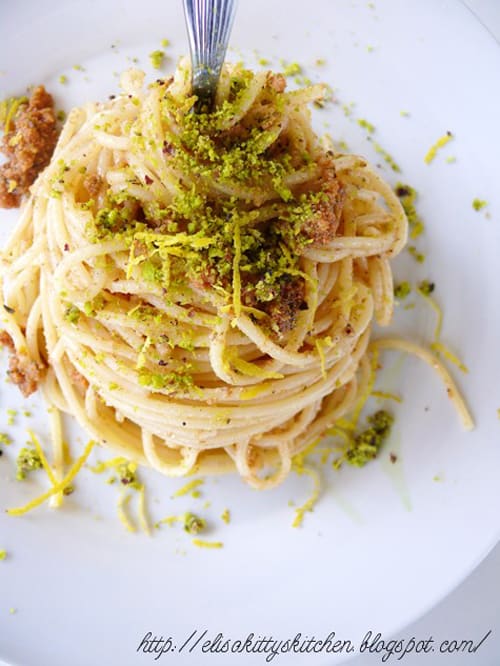 Lemon and pistachios are paired together to form a delicious dusting of goodness for your buttery pasta. Recipe HERE
Halibut with Pistachio Pesto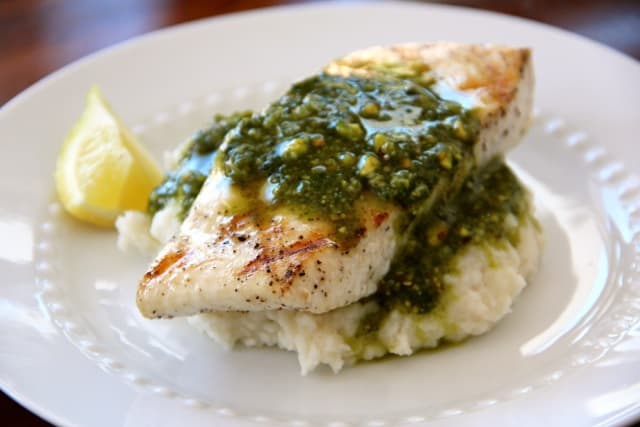 You had me at pesto, but Pistachio Pesto? Divine! Top any protein with this easy-to-make sauce and you will be in heaven. Recipe HERE
Moroccan Chicken with Pistachio Couscous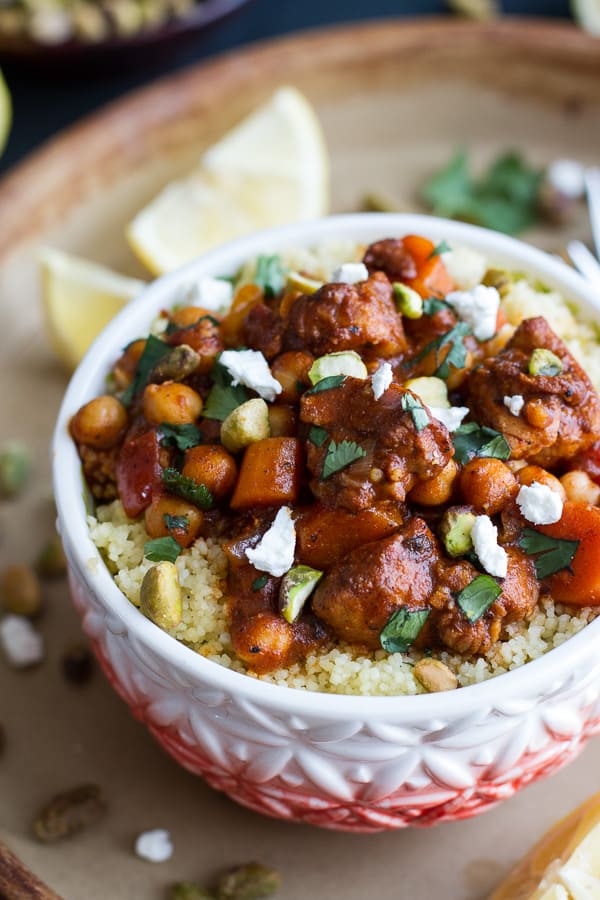 Pistachios create the base for this hearty autumn meal. Great for potlucks and lazy Sunday suppers. Recipe HERE
Pistachio Crusted Flank Steak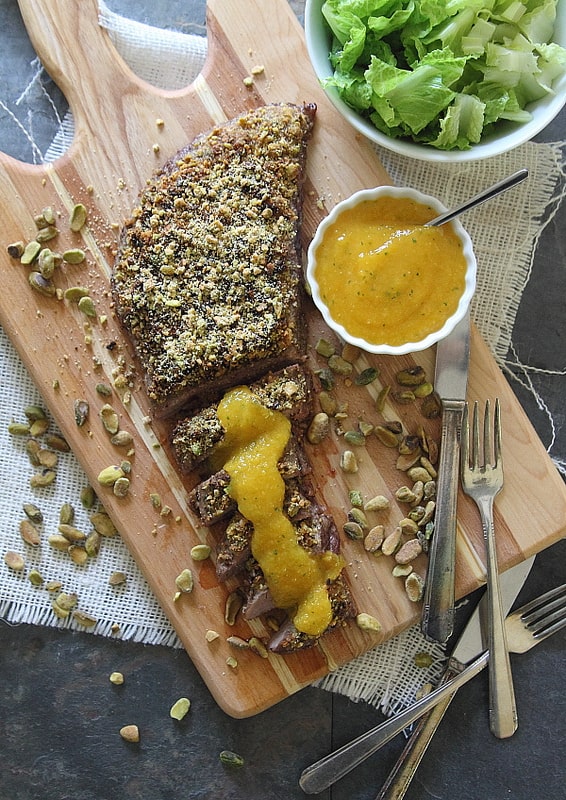 A savory crust is baked to perfection and topped with a sweetly delicious peach puree. Serve with roasted potatoes and roasted veggies. Recipe HERE
Rustic Pistachio Beef Pastry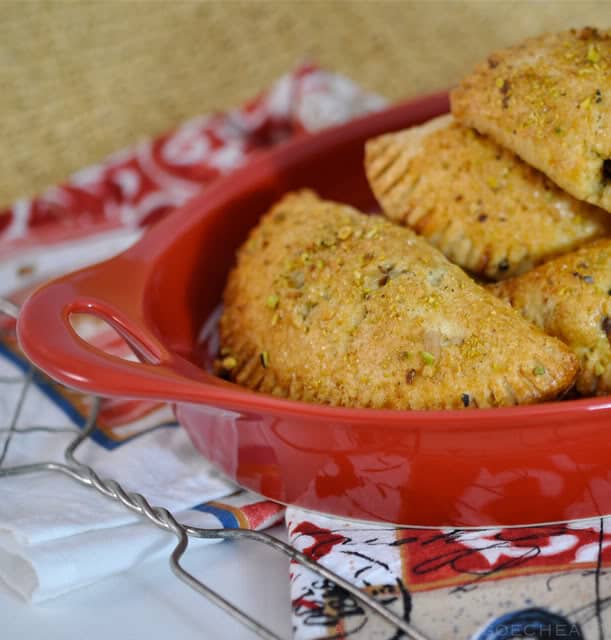 Ground beef and pistachios are sauteed together and stuffed into silky dough then baked to perfection. Recipe HERE
Lemon and Pistachio-crusted Lamb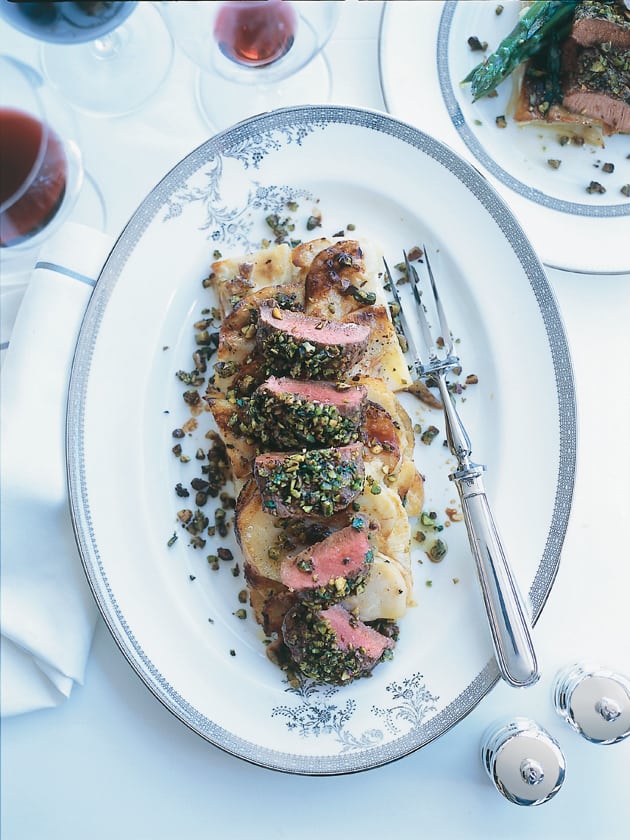 Lamb and pistachio are the perfect combination in this savory dish. Presented on a bed of potatoes and crowned with toasted pistachios, this dish will be great when entertaining firends. Recipe HERE
Pork Loin with Pistachio Stuffing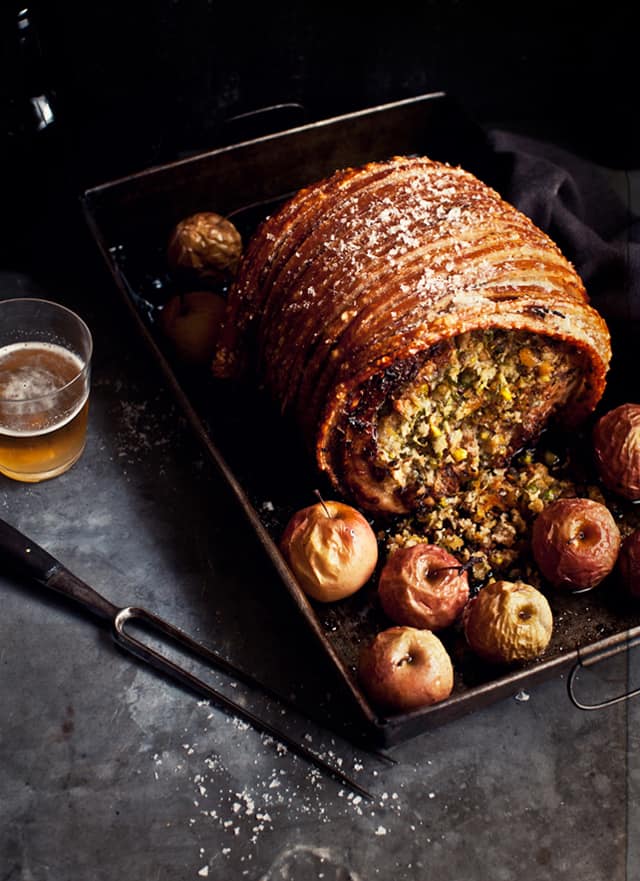 This aromatic pistachio-jeweled stuffing fills a plump pork roast and creates a fabulous Holiday tradition. Recipe HERE
Pistachio-Crusted Chicken
This easy, tender chicken is browned in a pan after being rolled in chopped pistachios. Serve with roasted veggies for a quick weekday meal. Recipe HERE
Pistachio Cake

This moist, dense cake has a pistachio base and layered with vanilla buttercream. A confectionery dream! Recipe HERE
Pistachio Ice Cream
Fresh pistachios and tart dark chocolate create a perfect union in this homemade dessert. Recipe HERE
Pistachio Bark

White and dark chocolate are artfully combined and studded with crunchy pistachios to make this decadent bark, perfect for gift giving. Recipe HERE
Rose Cake with Pistachio Filling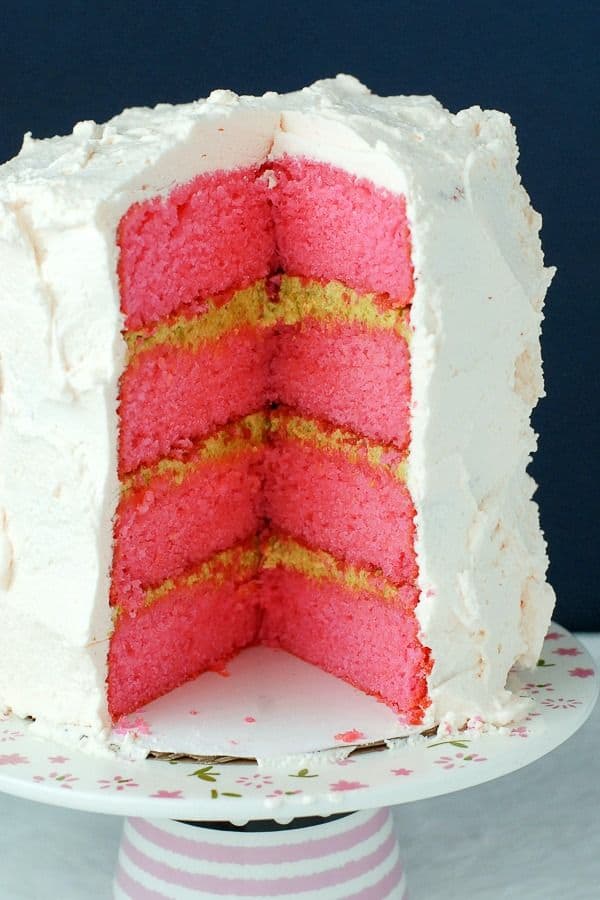 This confection is made complete with the rich pistachio layers between sweet rose-colored vanilla cake. Recipe HERE
We hope you loved all the recipes curated here. Please share with your friends below!