Justin Winery Restaurant – Paso Robles, CA
We love California restaurants who not only depend on the bounty of this state, but work their entire menu around what they can get their hands on during every season of the year. From local cheese and olive oil, to regional fruits and livestock, the culinary rewards of living in this great state are endless. I recently took a trip through the grapevine-covered rolling hills of Paso Robles and stopped at Justin Winery for a quiet, kid-free lunch at their pristine estate.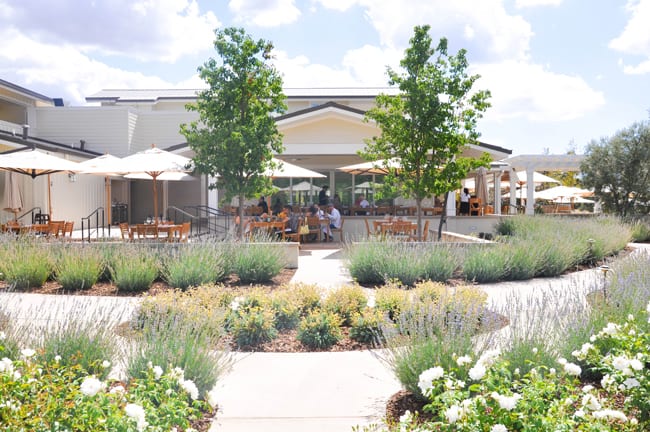 The under-stated ranch style architecture of Justin Winery is a welcome respite while roaming through the windy roads and rustic vineyards of the Central Coast. A bountiful landscape with hidden gardens adds to the charm of the property. Lunch is served on the outdoor patio allowing you to soak up the view and appreciate the abundant surroundings. I even tracked a monarch butterfly feasting on the tiny blooms of the lush lavender bushes for the entire length of my stay.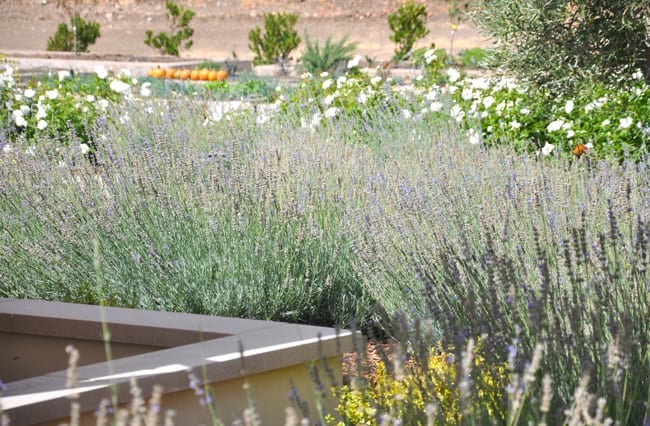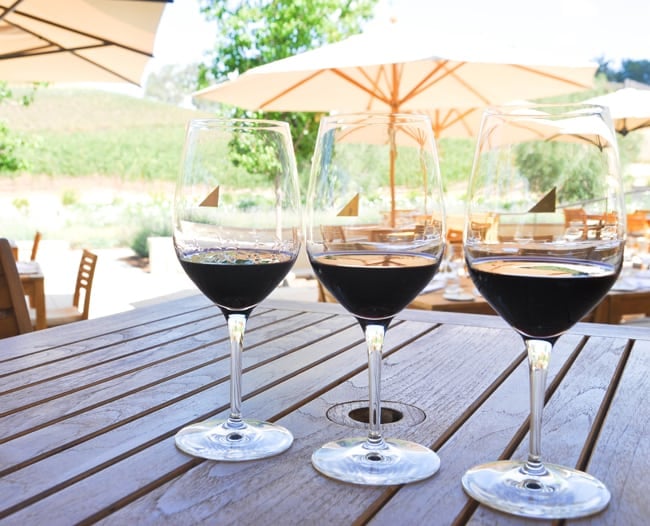 I started with the Red Blend Flight, which included three tastings of their Savant, Justification and the award-winning Isosceles. Each wine carrying it's own distinct bouquet yet with enough subtle differences to justify a specific pairing.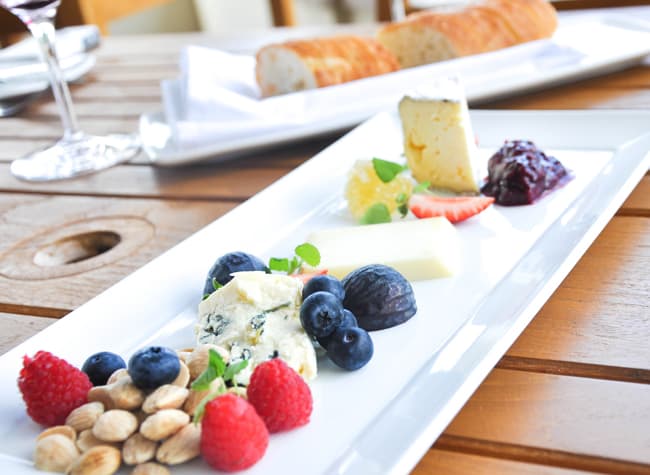 I couldn't resist the Artisan Cheese Plate with it's local cheese offering and fresh, seasonal fruits and berries. Served alongside a crusty french baguette, the particular combinations presented by the chef were absolute perfection! Black Mission figs served atop earthy, local bleu cheese was my favorite!
For my entree, I ordered the House Ground Angus Burger. It was everything a great burger should be; smothered in aged cheddar, topped with a buttery brioche bun and dripping with thousand island. It was cooked to perfection and and served alongside a generous portion of sweet potato fries. I had managed to sip my entire red wine flight by the time my burger arrived, so my server topped off my Isosceles so I could enjoy the pairing.
After my meal, I had the pleasure of sitting down with head chef, Will Torres, for a quick chat to glean some knowledge about how he and the staff at Justin plan their menu around California's rich abundance. It was interesting to learn so much about the local farmers and ranchers in the area and their specialized methods for producing quality ingredients that people have come to expect here. Chef Torres personally attends the local Templeton and San Luis Obispo Farmers' Markets so he can sample firsthand what new produce is being offered every week. They also source their beef from Marin Sun Farms, ensuring a local and unique grass-fed pasture to fork experience.
Being in the unique position of having a restaurant smack dab in the middle of a winery (they are one of only two in the area) I asked Chef Torres how he takes advantage of that special arrangement. Of course, they get a large amount of patrons who come in for tasting and stay for the great food. Weddings and events are popular occurrences around the winery and they even have a small B&B, The Just Inn, to enhance your experience and stay.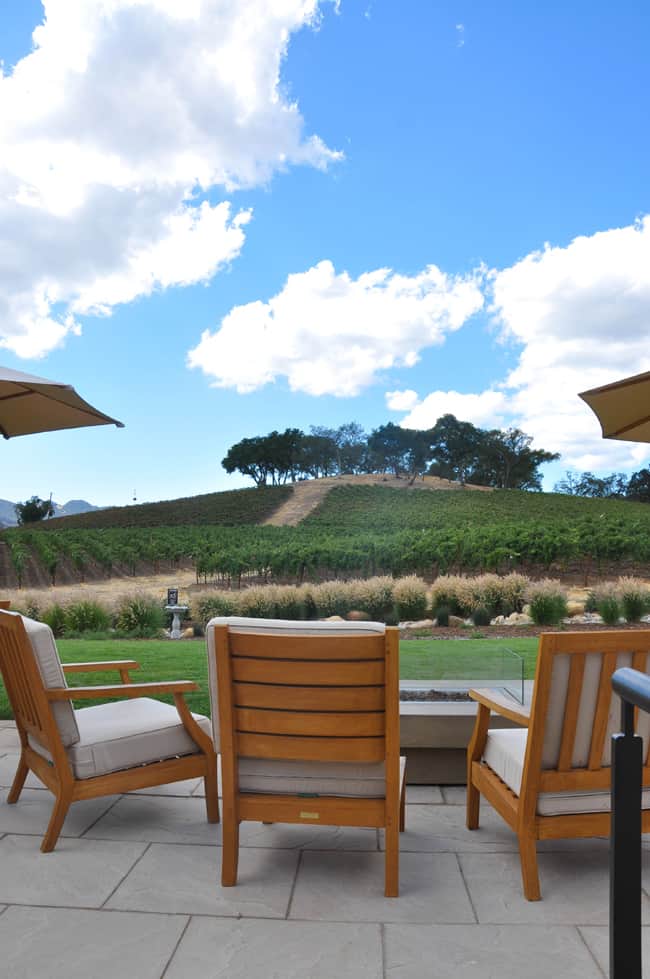 Whether you are stopping by for an afternoon wine tasting and a quick bite, or an exquisite five-course dinner followed by a relaxing evening by the fire, there is no better place on the Central Coast.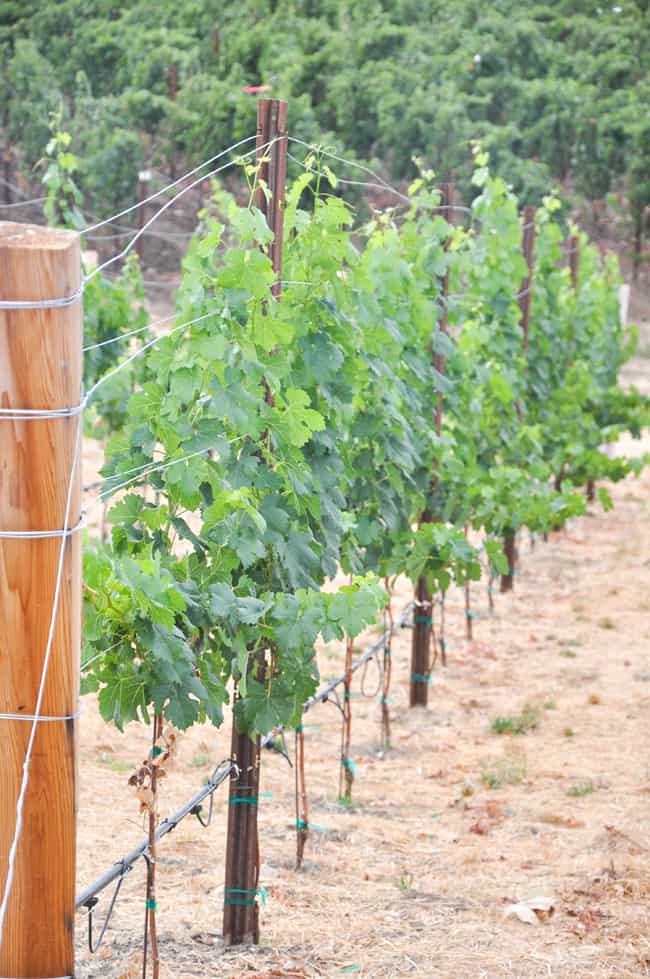 You can view Justin Winery's extensive website HERE, but be warned; whether you enjoy robust California wines, or tasty local fare, you won't be able to resist visiting their delightful estate.