20 Amazing Artichoke Recipes
If you're like me, you could eat artichokes every day of your life. And I am here to make that happen for you with these inventive, think outside-the-box artichoke recipes. With ideas including soups, stews and pizzas, I am sure there will be one or two that will whet your appetite.
Ultimate Stuffed Artichoke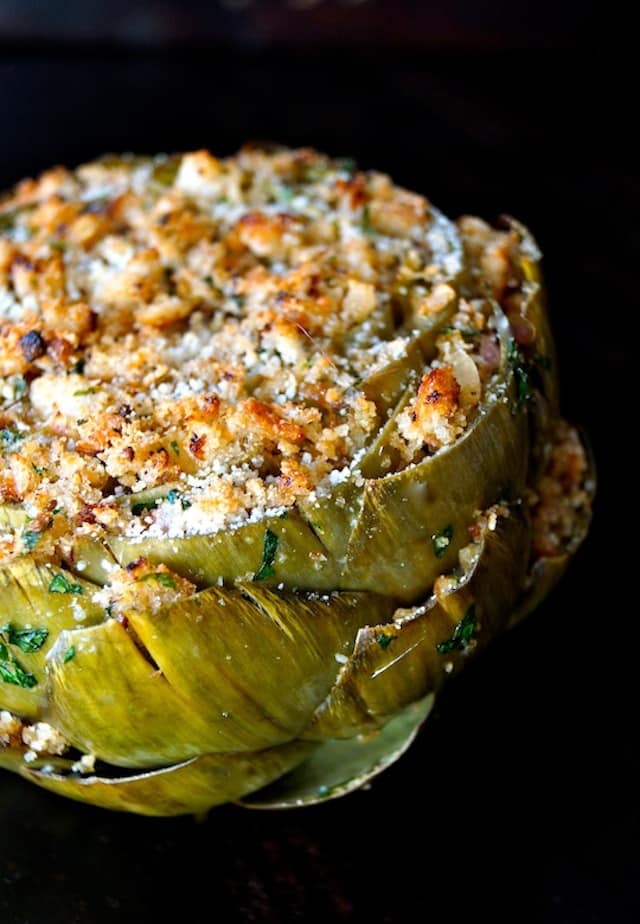 Garlic and Parmesan add crunch and depth of flavor to this traditional steamed artichoke.
Recipe via Cooking on the Weekends
Artichoke Spinach Grilled Cheese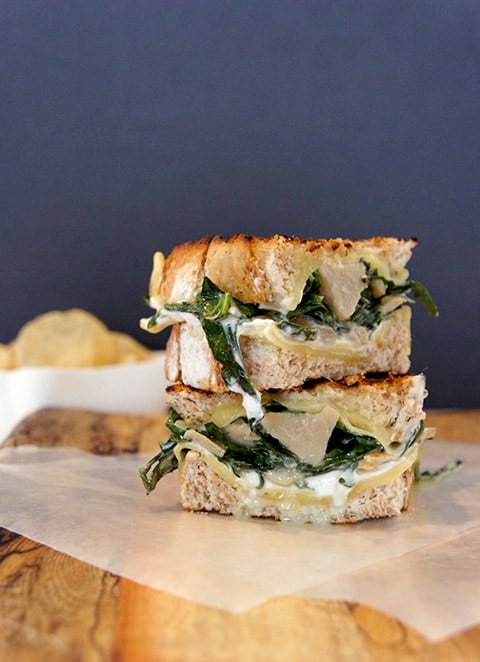 Gooey cheese and artichokes nestled between your favorite, crusty bread is the ultimate comfort food.
Grilled Ham and Cheese with Artichokes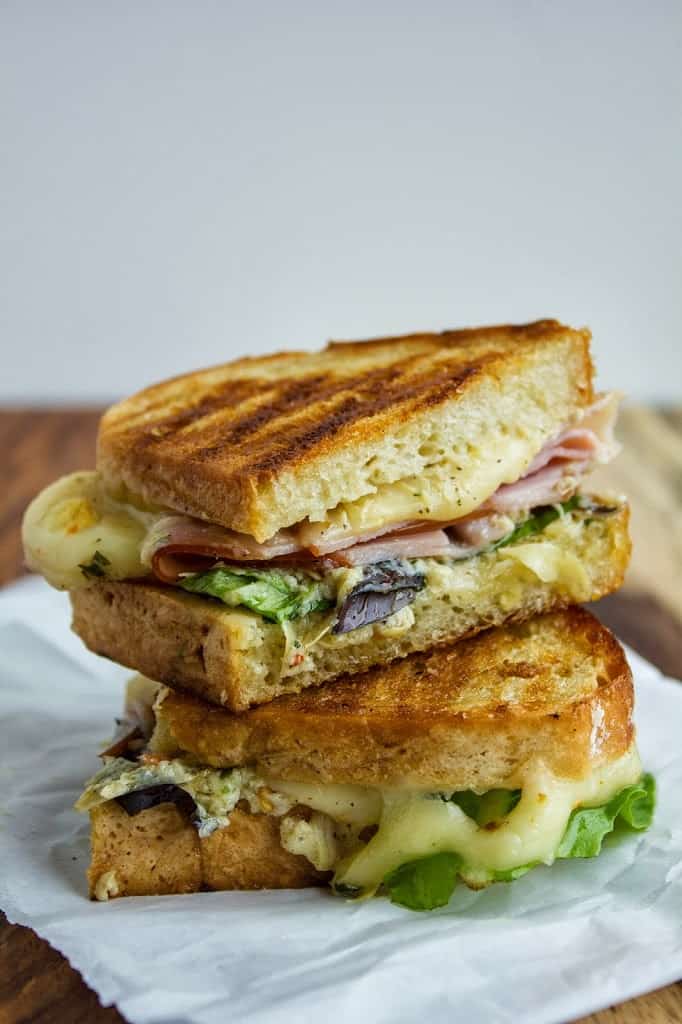 Speaking of sandwiches, how about adding some ham and lemon pesto to that grilled cheese with artichokes. The lemon pesto seriously sets this meal apart.
Bacon and Artichoke Stuffed Soft Pretzel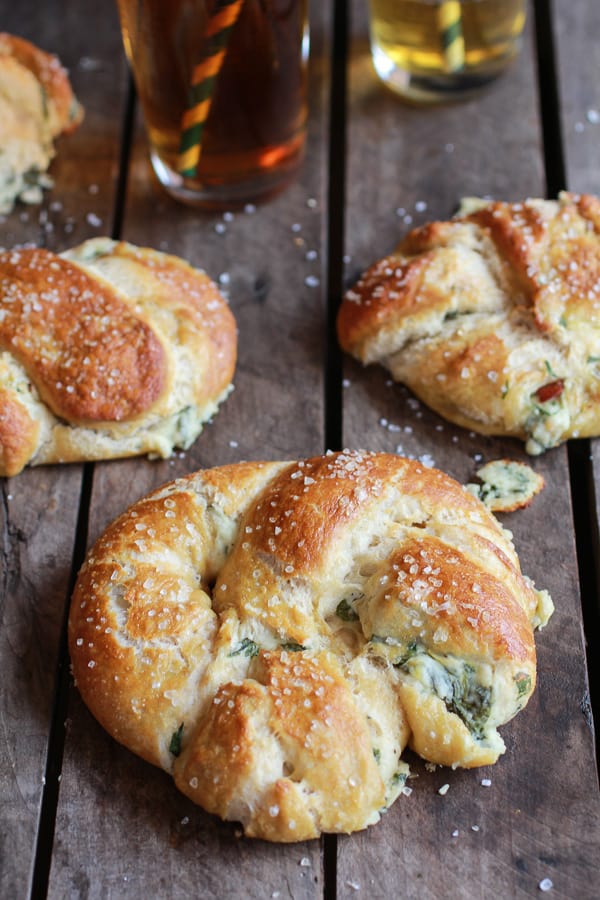 Wow! I can't even take it! Filling pretzels with a cheesy artichoke stuffing is genius!
Crispy Artichoke Hearts with Horseradish Aioli
Baked in the oven on a high heat, these artichoke hearts crisp up nicely. Perfect for dipping!
Recipe via Health Starts in the Kitchen
Spinach Artichoke Mac n' Cheese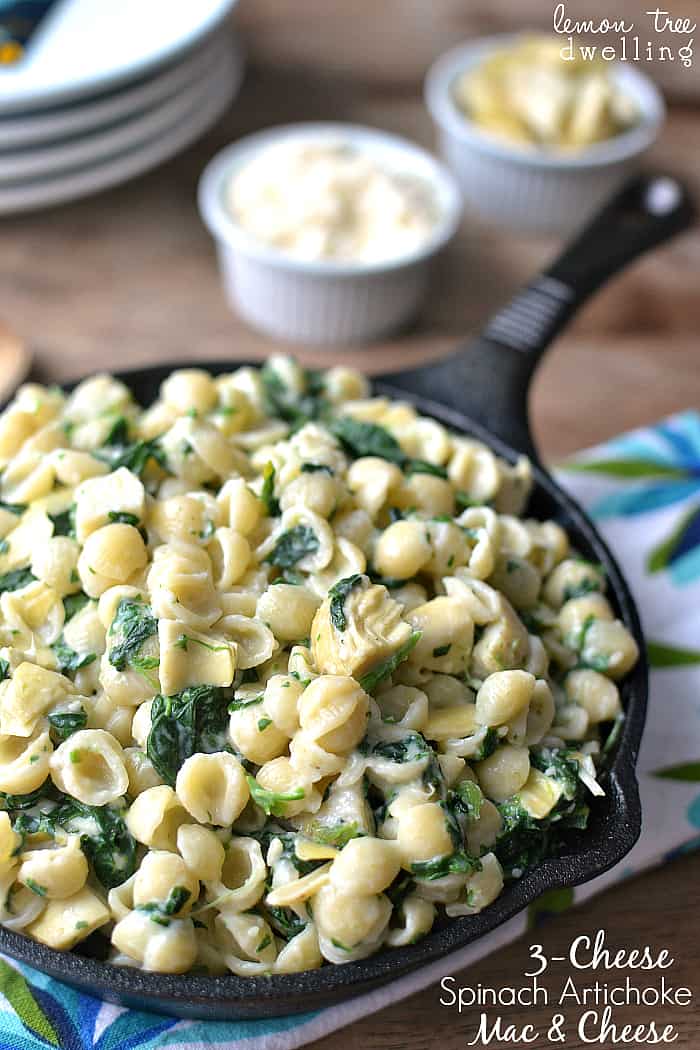 Creamy pasta and delicious artichokes marry in this twist on the classic dish
Recipe via Lemon Tree Dwelling
Artichoke Lasagna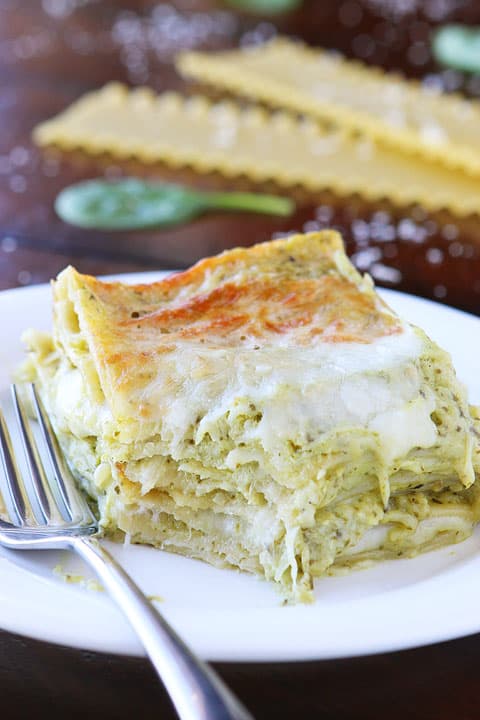 Another artichoke spin on a classic pasta dish, this recipe hits the mark as it's baked to perfection
Artichoke Broccoli Frittata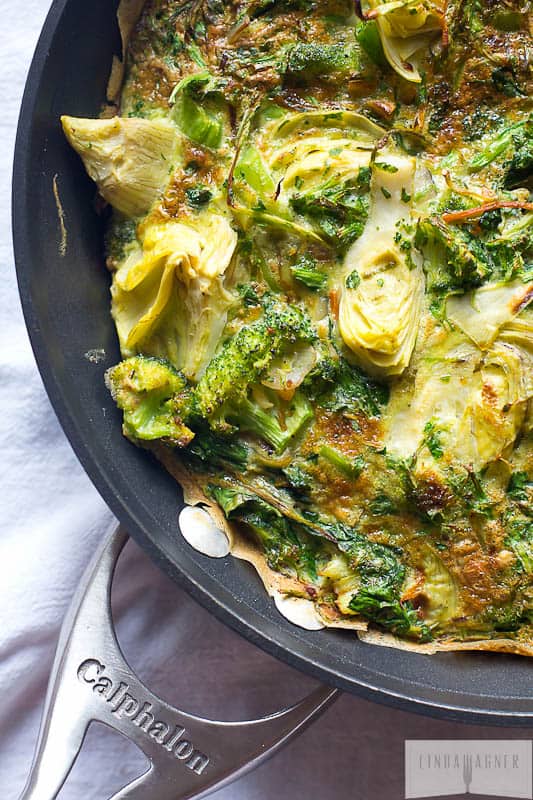 Perfect for breakfast or a spring brunch, this recipe combines crisp broccoli and plump artichokes to deliver perfection to your table
Kale and Artichoke Soup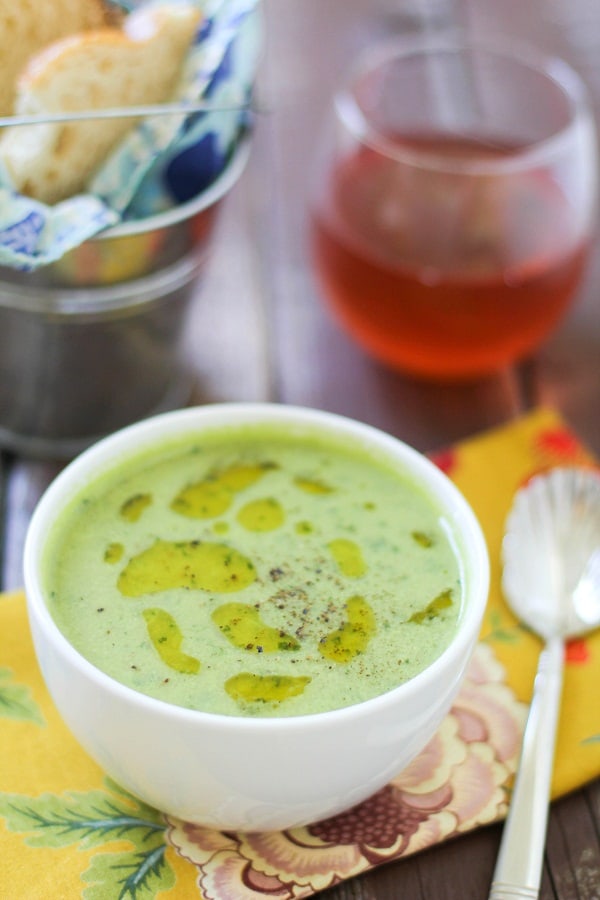 Fresh kale and robust artichokes are the star in this simple but elegant soup.
Creamy Artichoke Chicken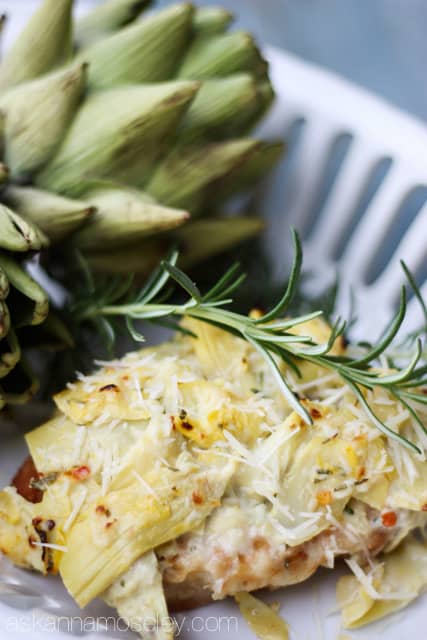 I'm always looking for new, creative ways to serve the classic chicken breast. Love this version that uses artichokes and herbs!
Italian Pot Roast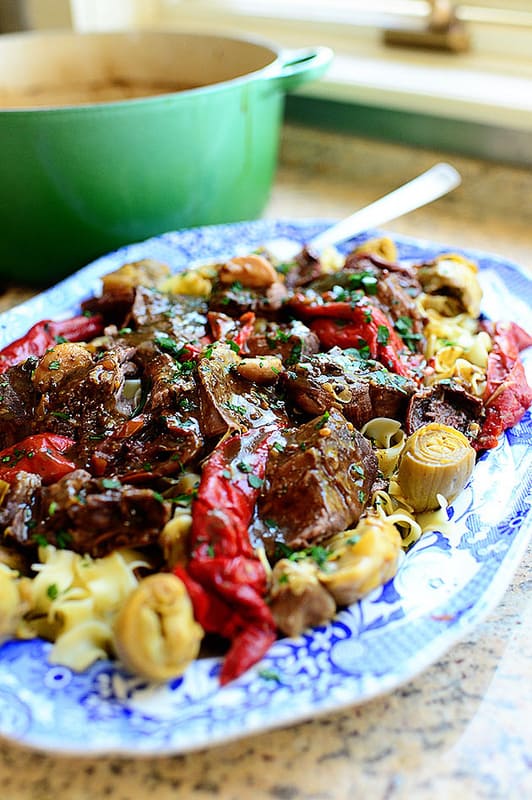 Savory pot roast is paired with artichokes and red peppers to create this hearty meal for any day of the week.
Artichoke Lemon Pesto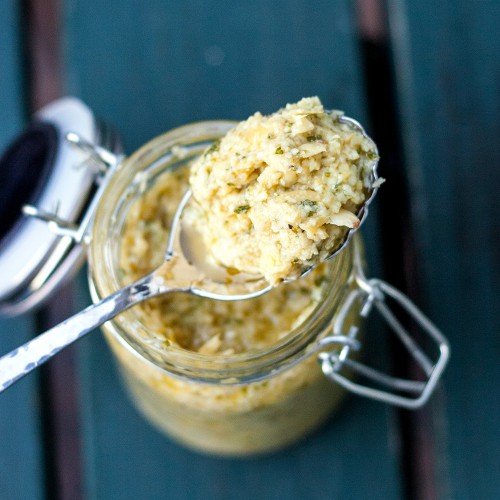 Top your favorite sandwich or appetizer with this delectable, tangy sauce.
Recipe via Red Shallot Kitchen
Artichoke Quinoa Bake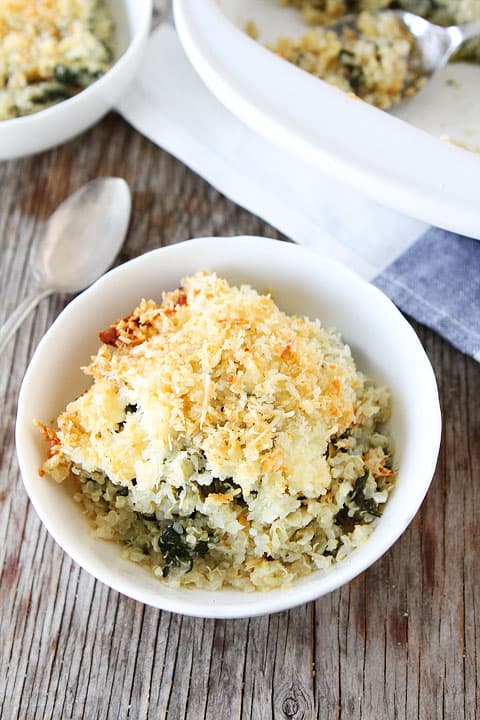 Filled with nutrients and healthy grains, this quinoa dish incorporates artichokes and spinach to create a wholesome meal.
Recipe via Two Peas and Their Pod
Green Chile and Artichoke Cheese Bread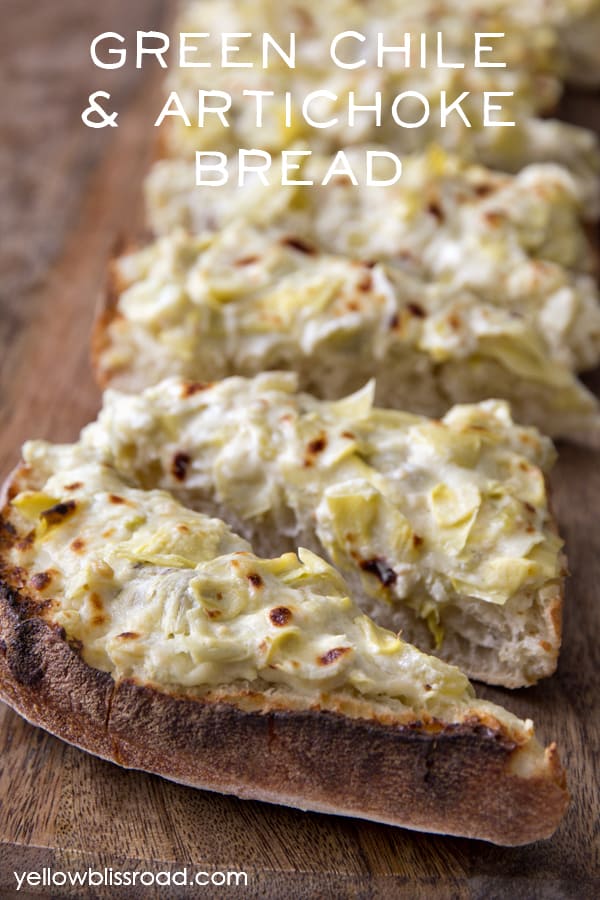 Wow! Crusty bread is topped with a cheesy mixture of green chilies and artichokes. Nothing better!
Artichoke Garlic Dip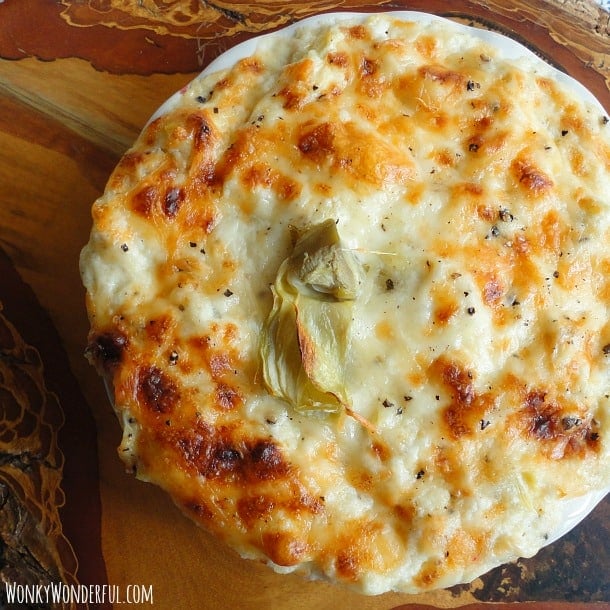 Oh, my heavens! This dip is outrageously wonderful. Loaded with cheese, roasted garlic and artichokes. Just try to not devour it in one sitting.
Artichoke Pizza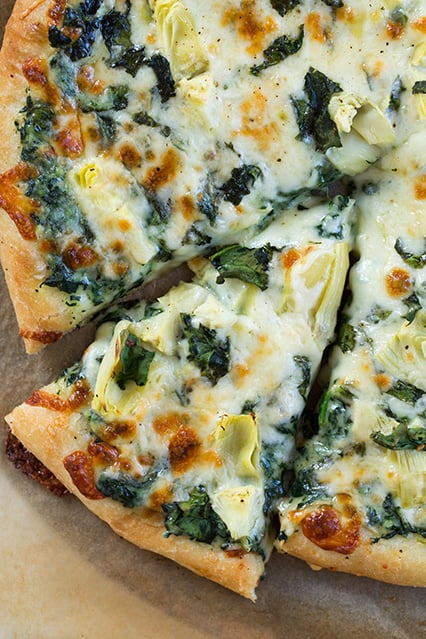 The classic pizza pie is transformed with a cheesy cream based sauce and tasty artichokes and spinach.
Spinach Artichoke Pasta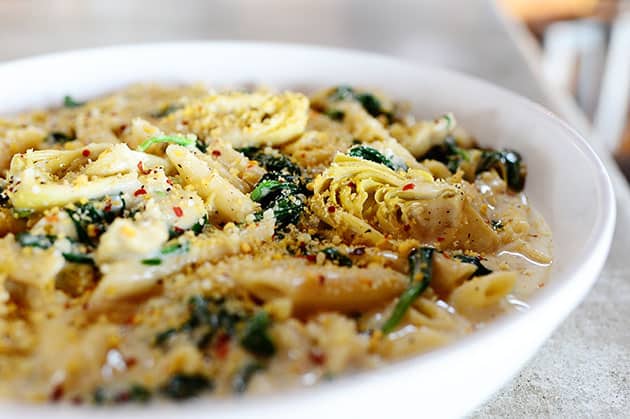 Halved artichoke hearts and fresh spinach create a beautiful and savory dish for your summer table
Baked Artichoke Chicken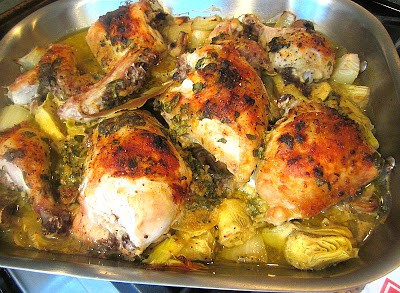 This chicken dish is sure to please even the pickiest of eaters. Baked to perfection with garlic and artichokes, make this your next easy weeknight meal.
Faux Fried Artichoke Hearts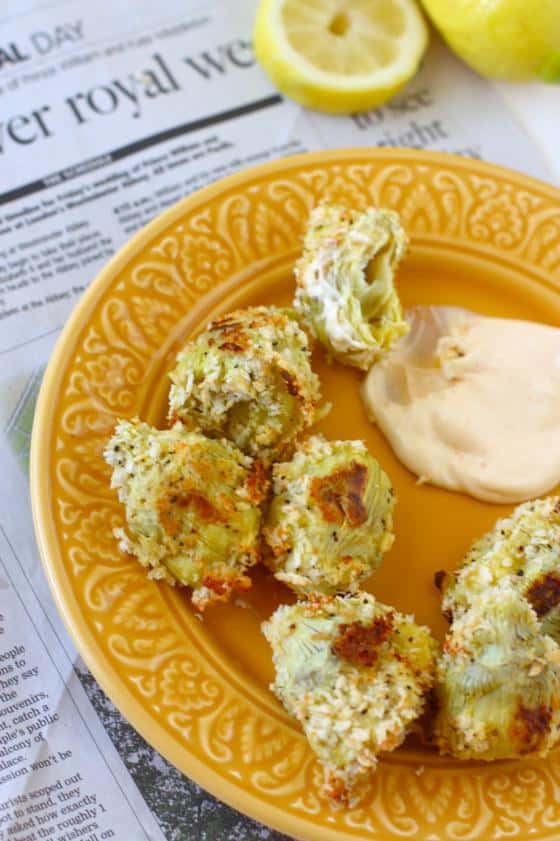 Faux because these are actually baked and not fried, so you can breathe easy when you eat them all!
Oyster Artichoke Soup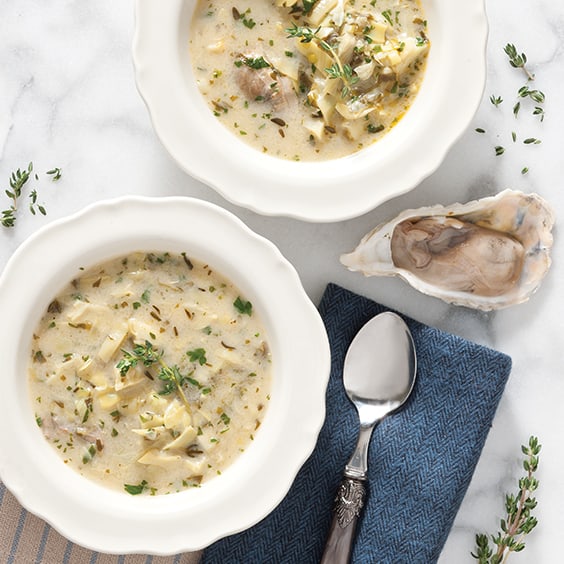 Bring the sea to the field with this wonderfully creamy soup that will have you licking the bowl!