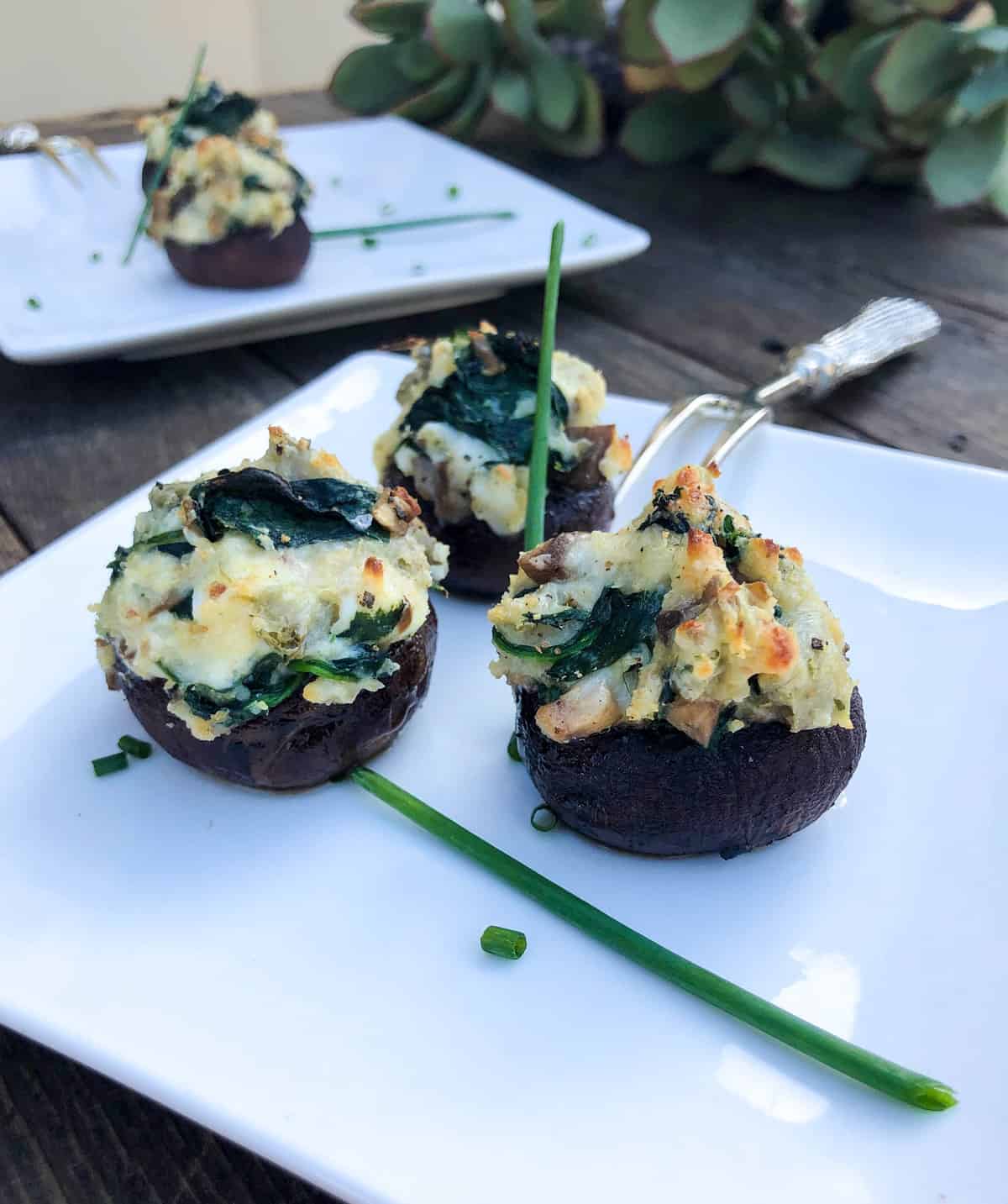 CA GROWN Blog
Discover. Learn. Connect.
Spinach and Artichoke Stuffed Mushrooms
November 13, 2019
Eat the Season!
Sign Up For Weekly Recipes
« Back to Recipes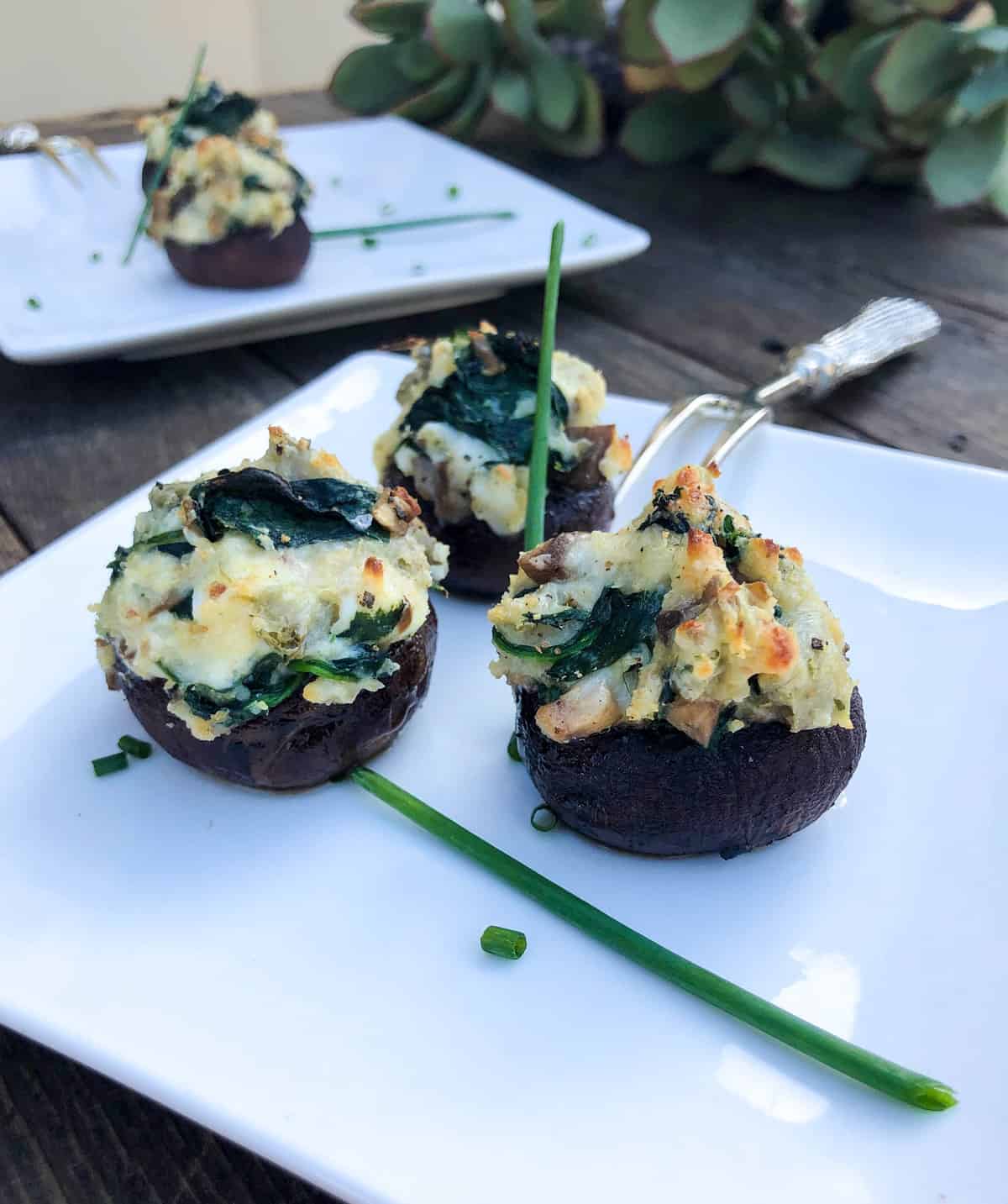 Spinach and Artichoke Stuffed Mushrooms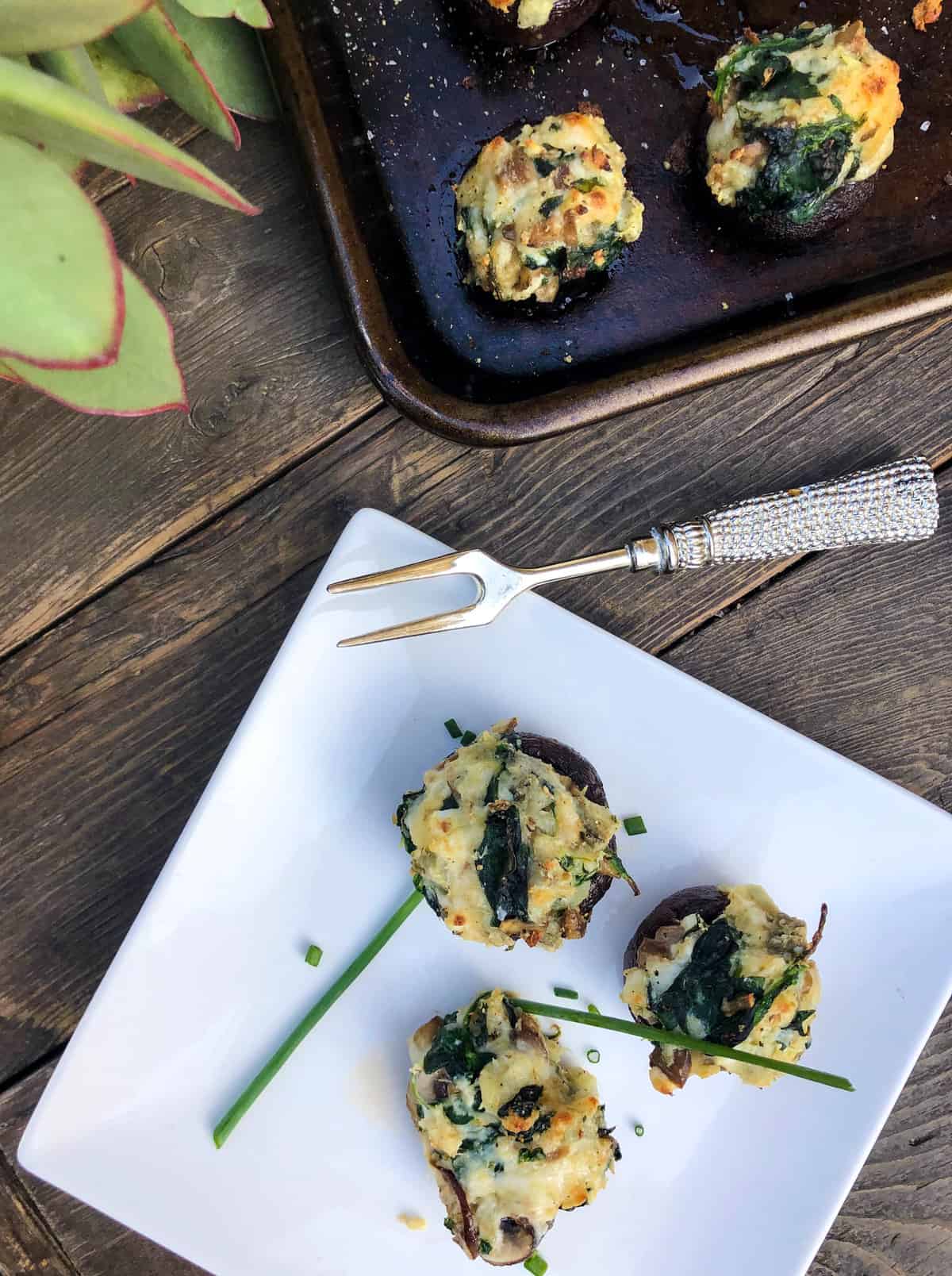 Have we got the perfect holiday app for you! Not only is it absolutely scrumptious, but the bulk of the process can be made a day ahead, further boosting your hostess power to focus on other things during the hustle and bustle of a dinner party or holiday get together.
These earthy stuffed mushrooms are an amazing kickoff to a wonderful dinner. Your guests will have a hard time limiting themselves to just a few of these creamy, savory bites.
Let's get this party started!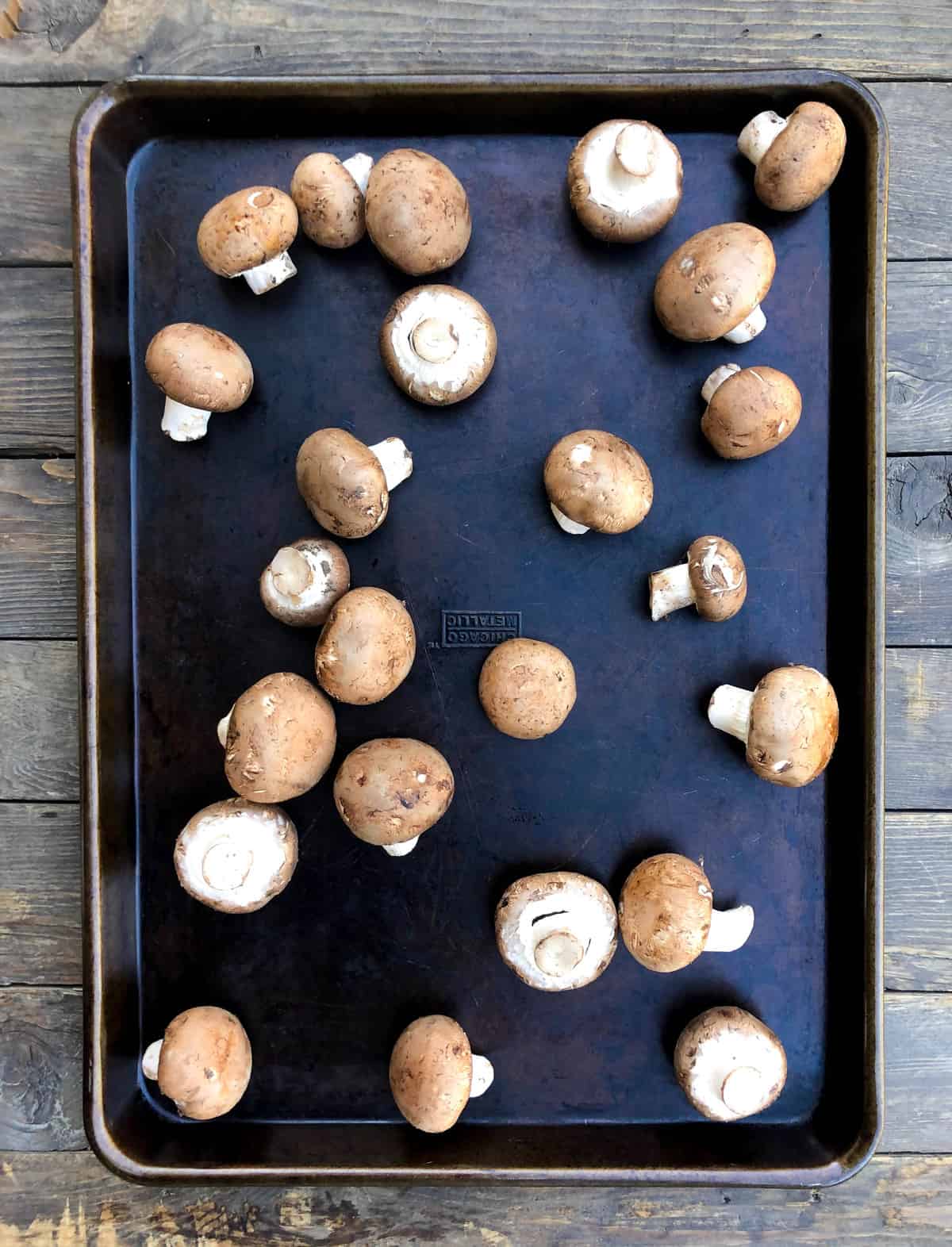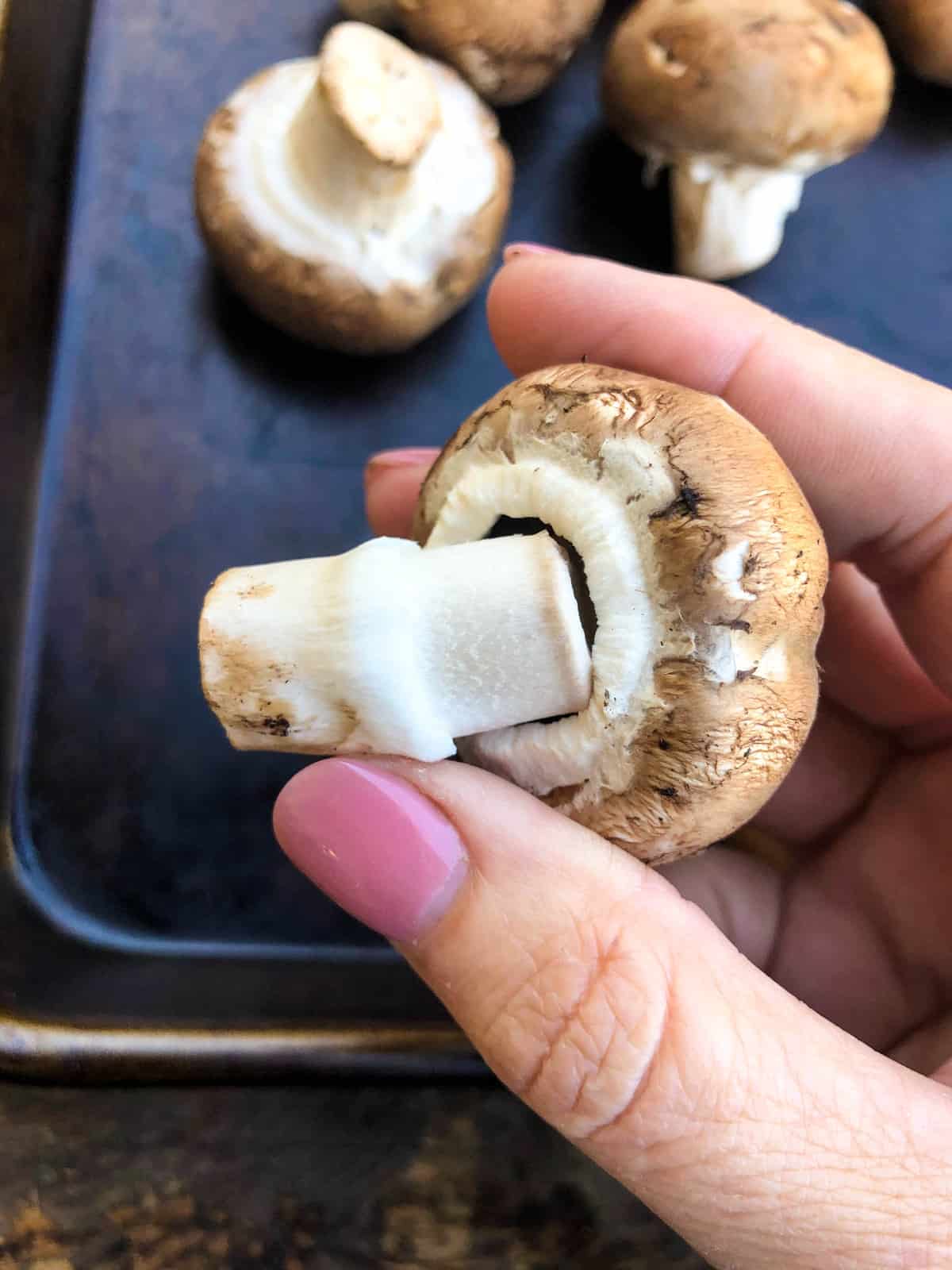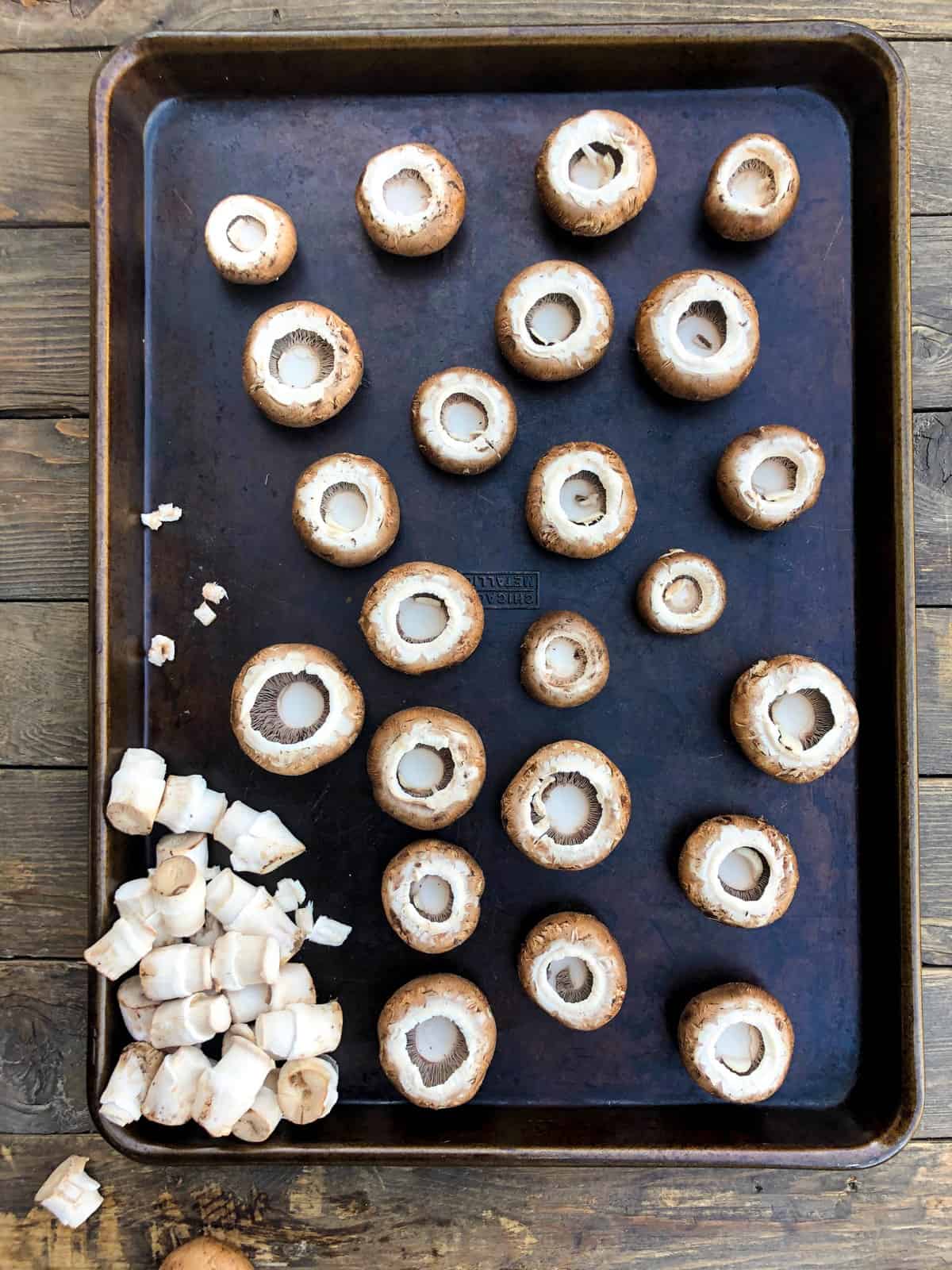 I used Baby Bellas for my apps, but feel free to use traditional White Buttons if you prefer. Wipe away any excess soil and remove the stems by popping them off. Set the stems aside because we will be using them in the filling!
Did you know mushroom farms are growing in California? California has excellent climatic and topographical conditions for growing mushrooms. A variety of mushrooms can be grown from coastal range areas to the Sierra Nevada Mountain forests. Due to the cool moist winter in northern California, mushrooms can be grown outside yearlong. They can be grown indoors in incubation and growing houses. California oak is excellent for growing log mushrooms. 1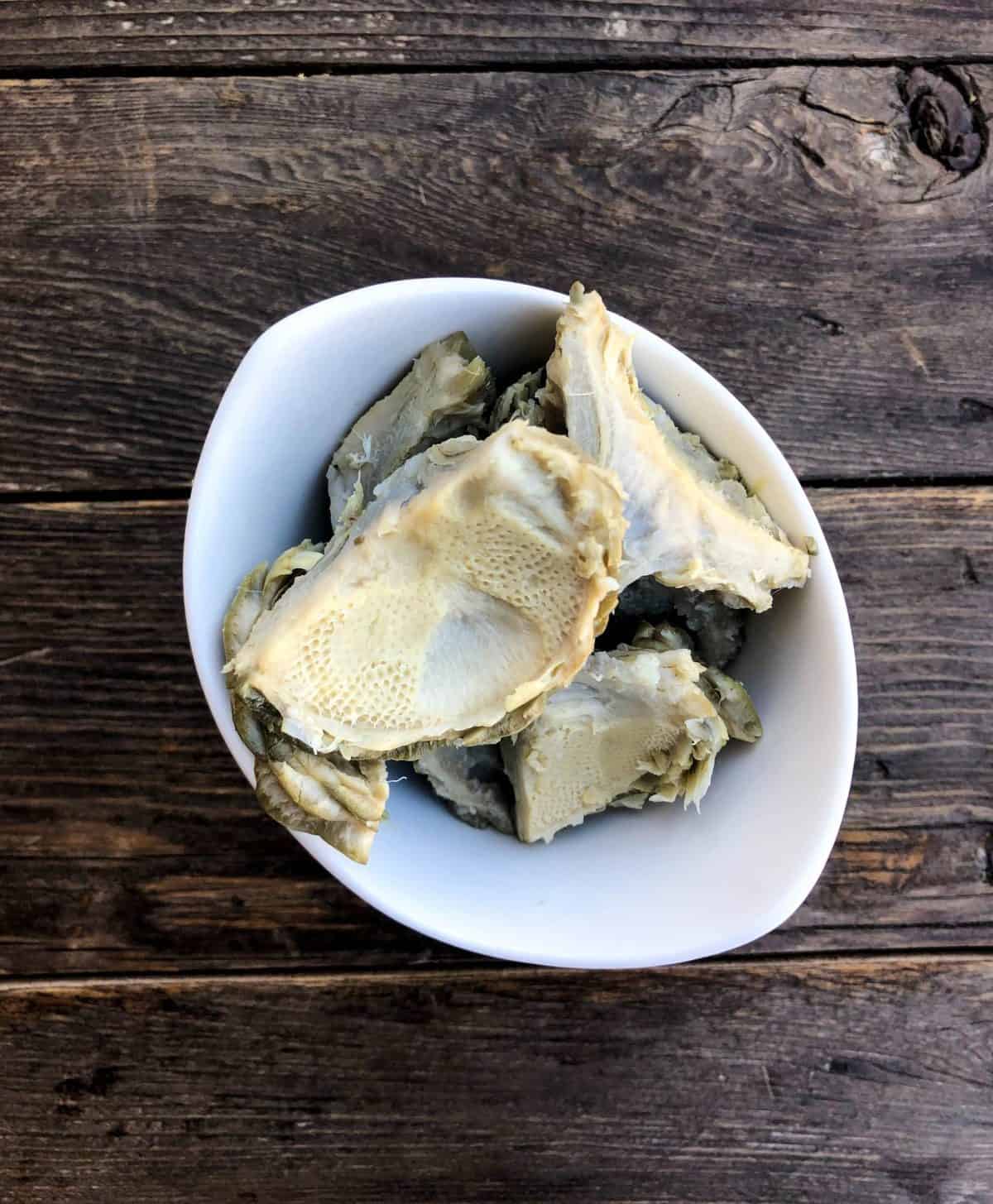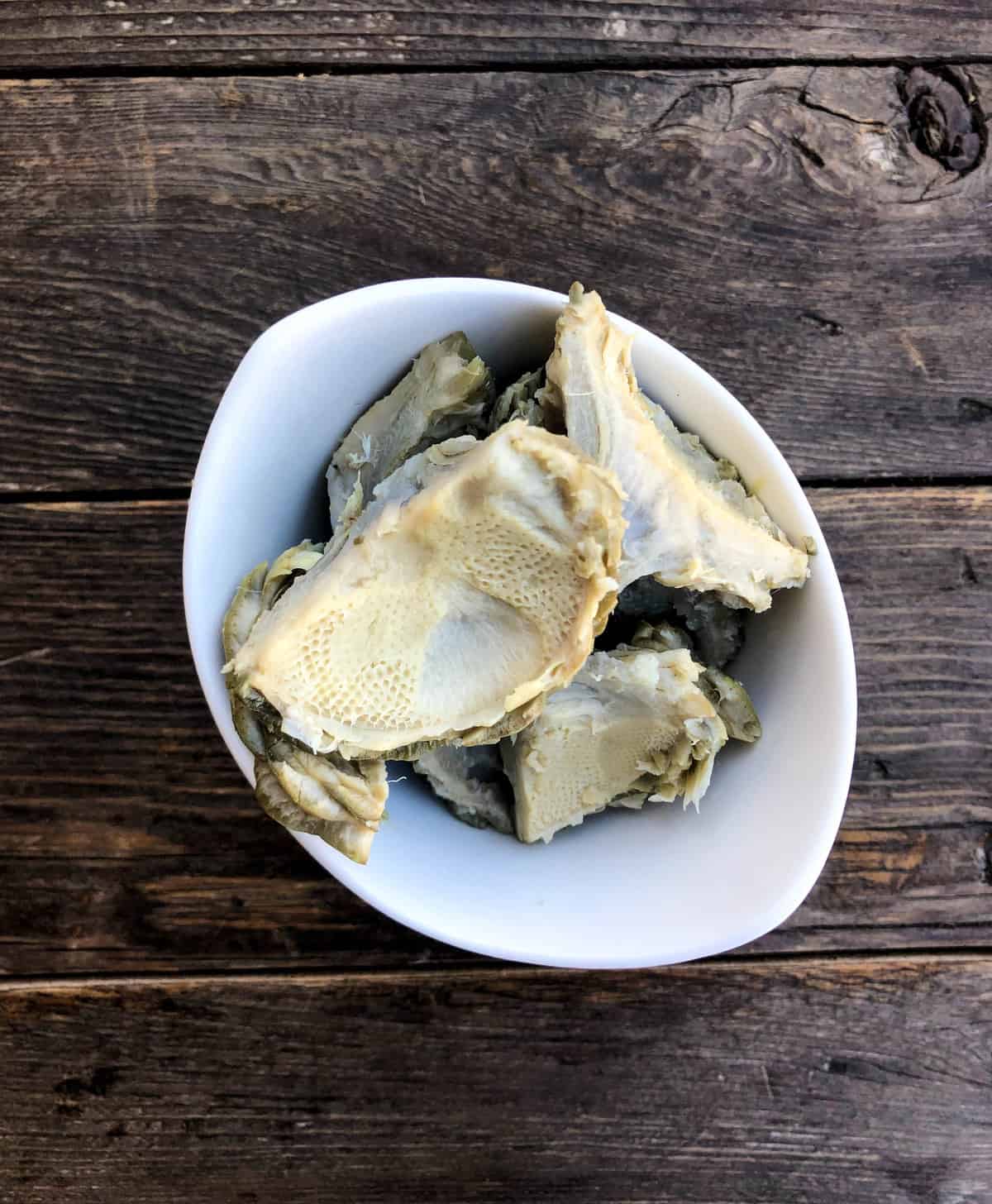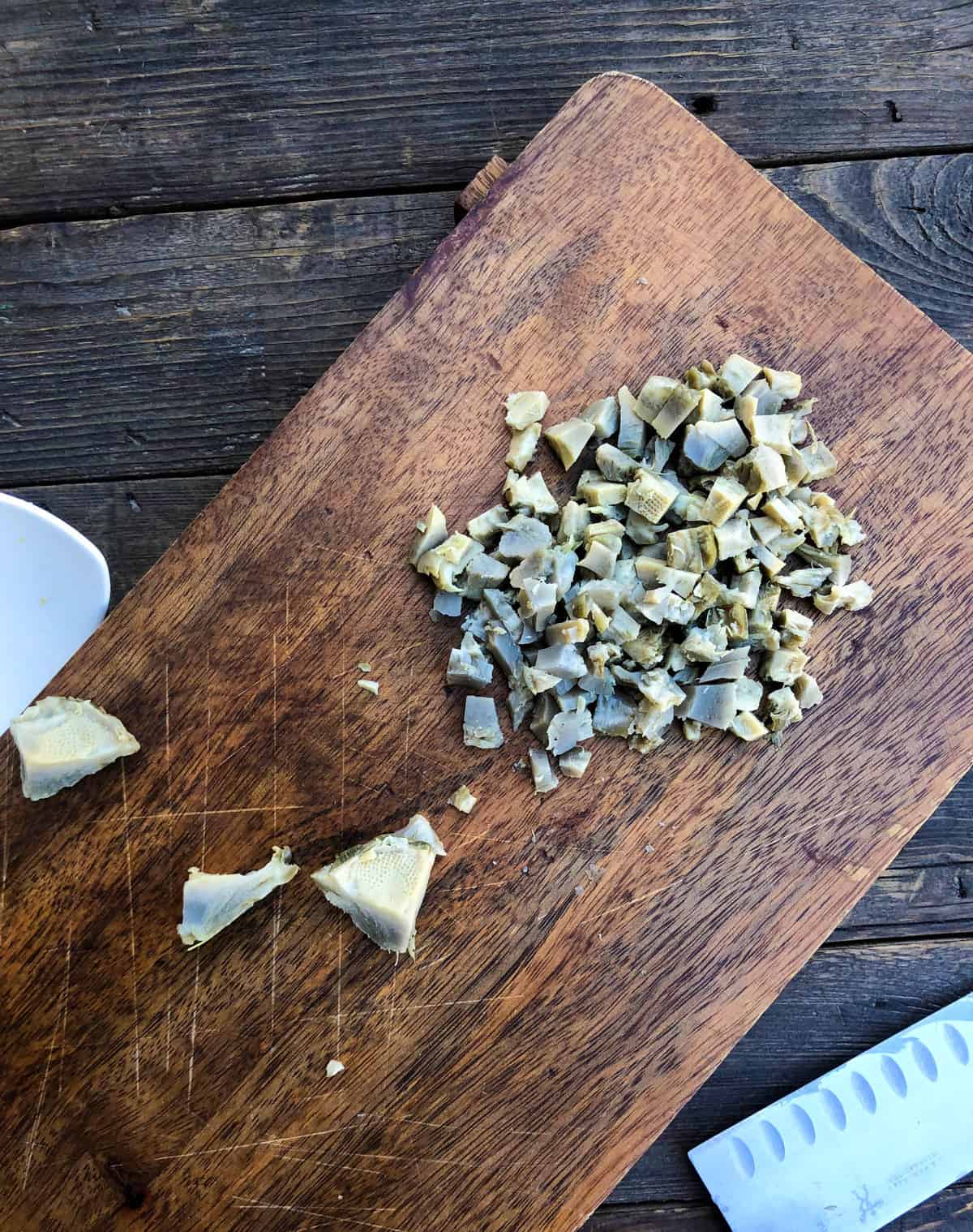 I had about 4 leftover artichoke hearts from last night's artichoke feast, so I decided to use them in this dish. Chop them up into small pieces for the filling.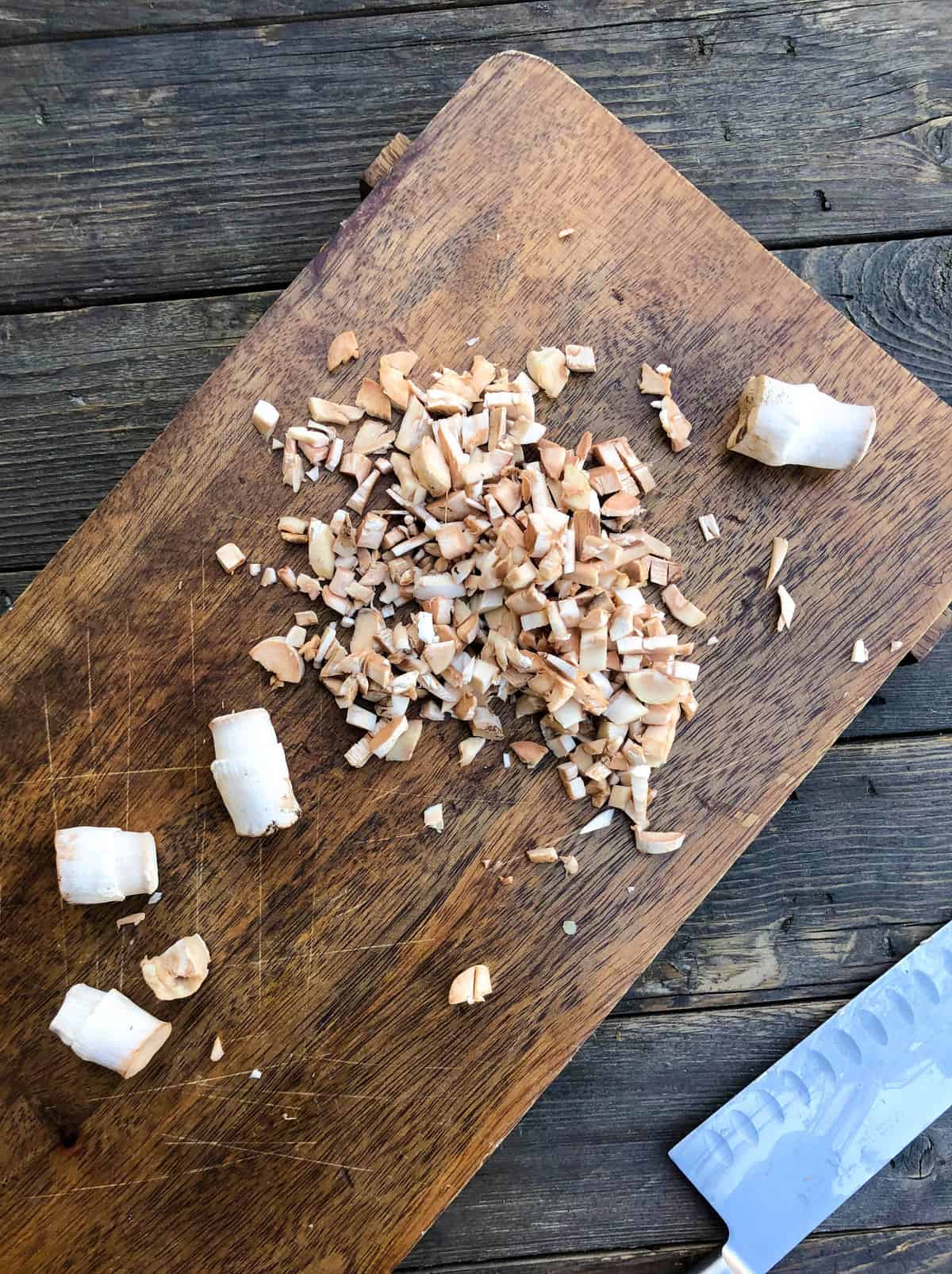 Chop up the mushrooms stems too!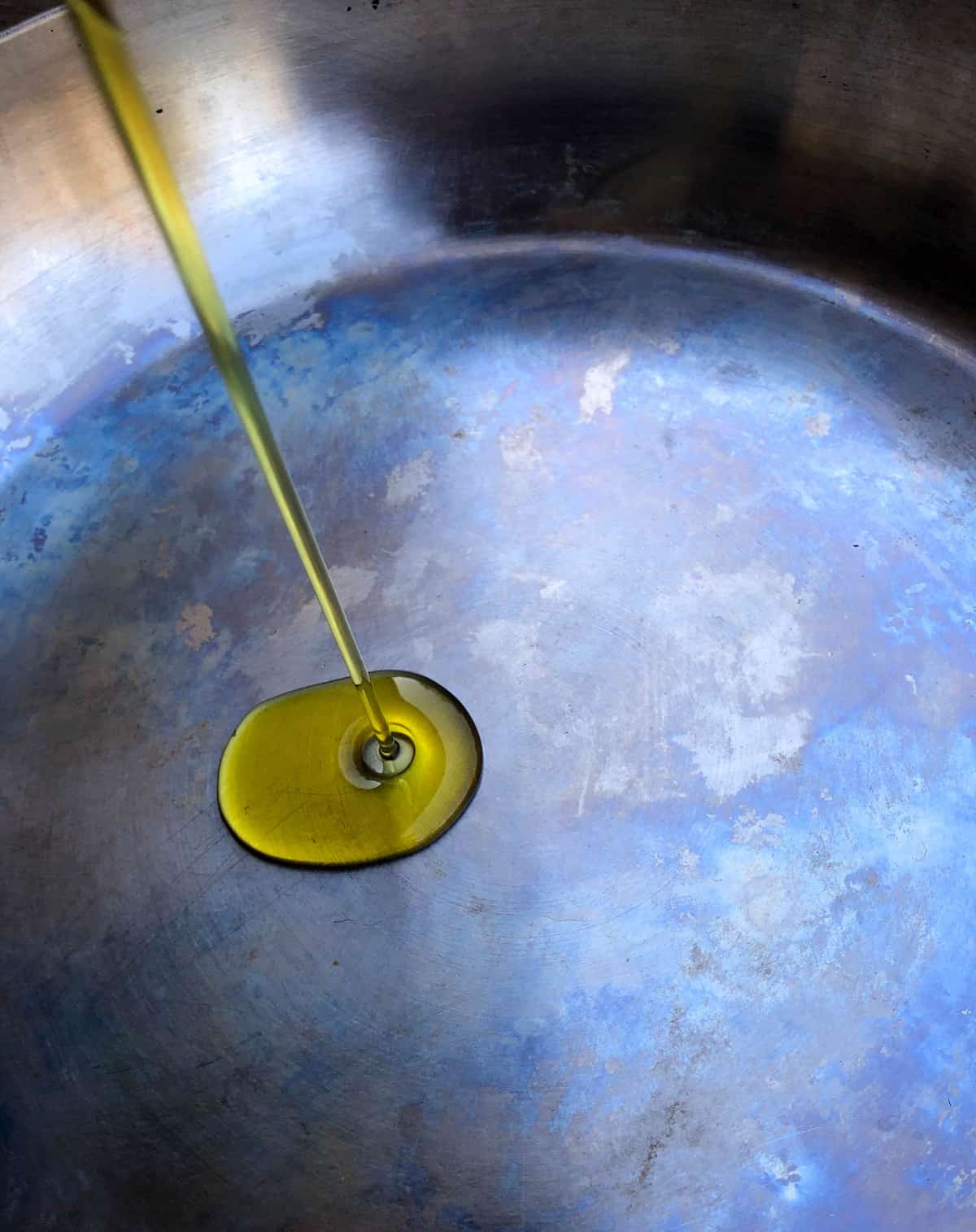 Pour about 2 T. California Olive Oil into a sauce pan.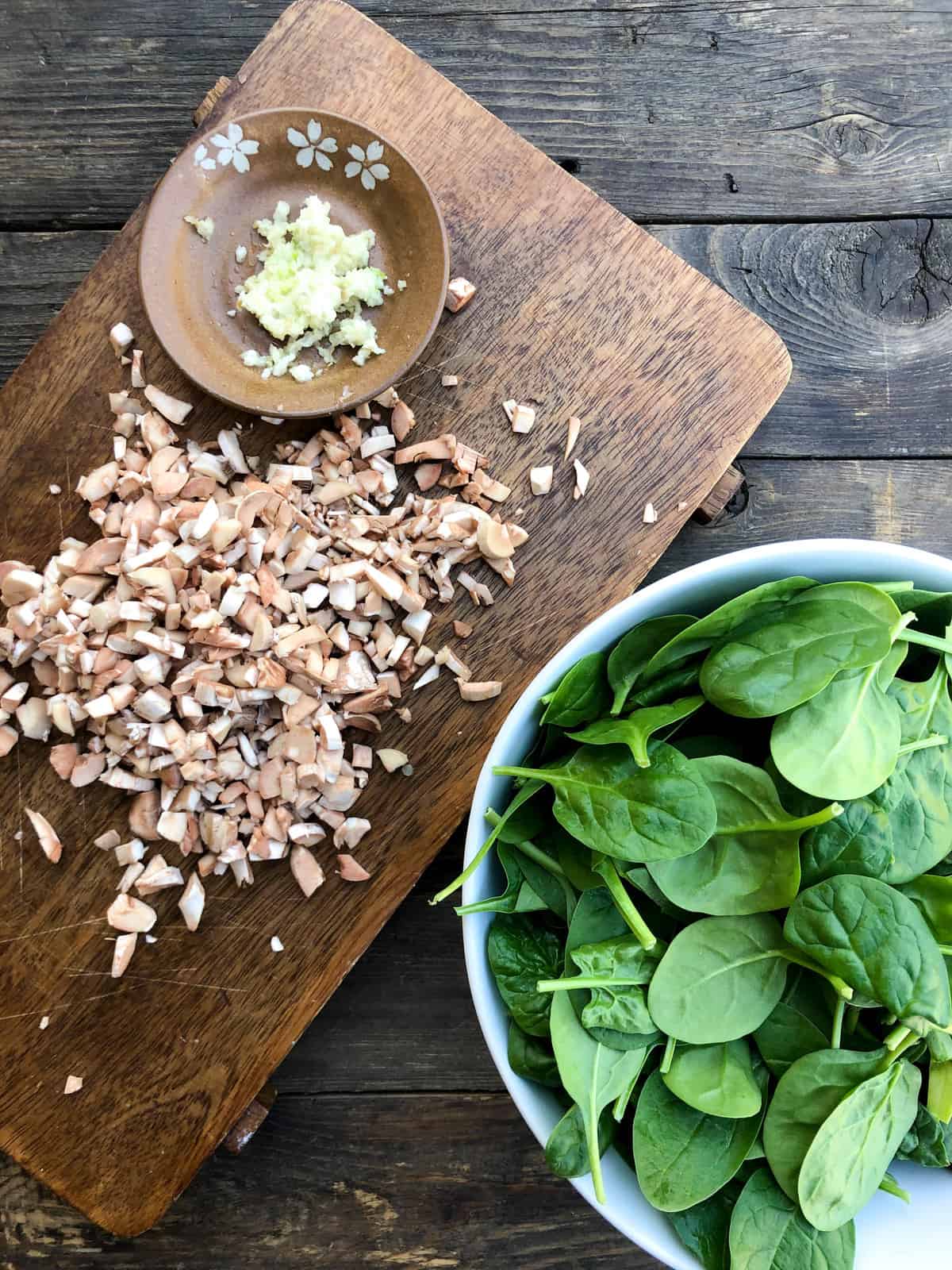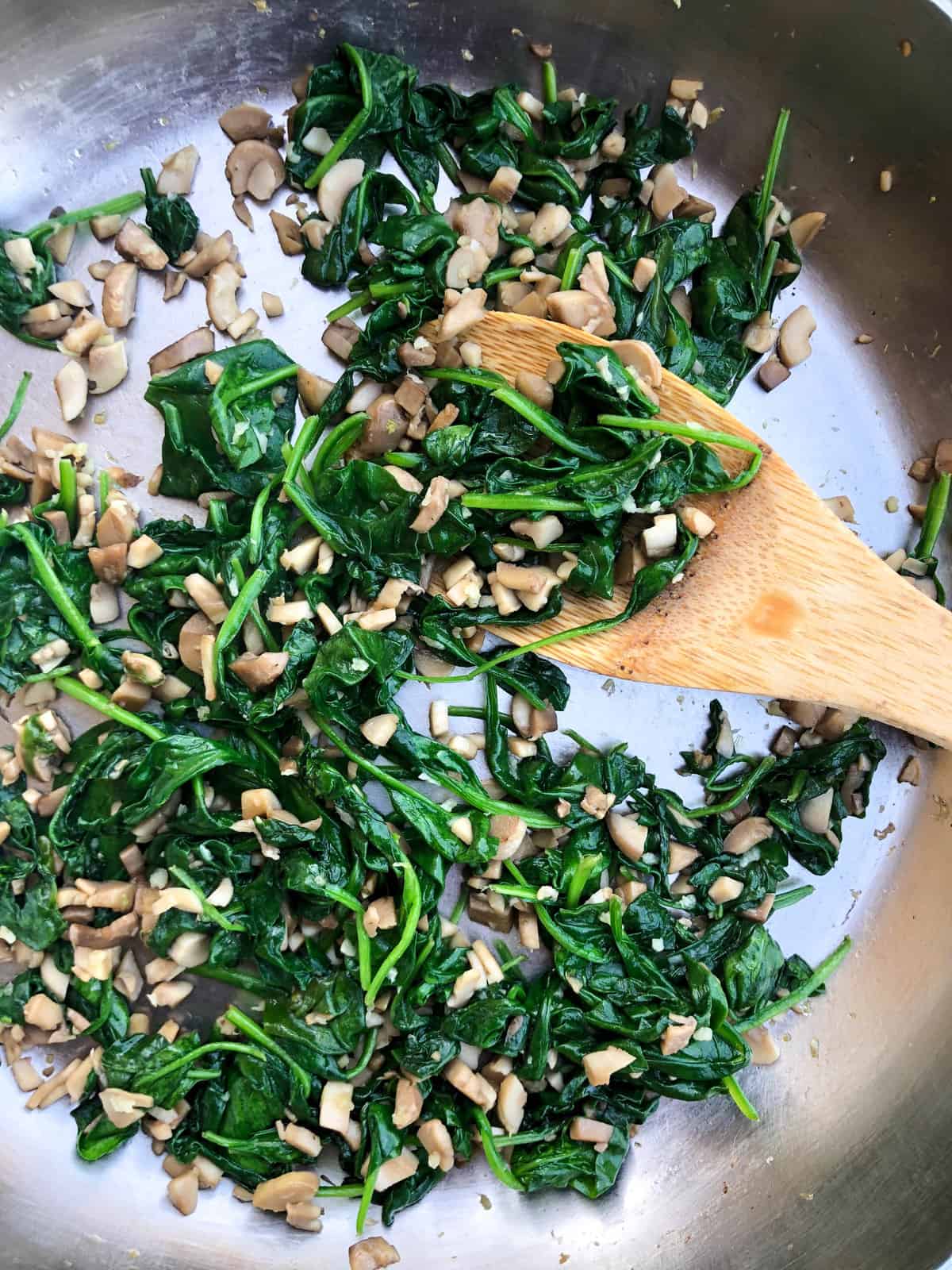 Saute the garlic, mushroom stems and fresh spinach for about 5 minutes or until wilted and fragrant.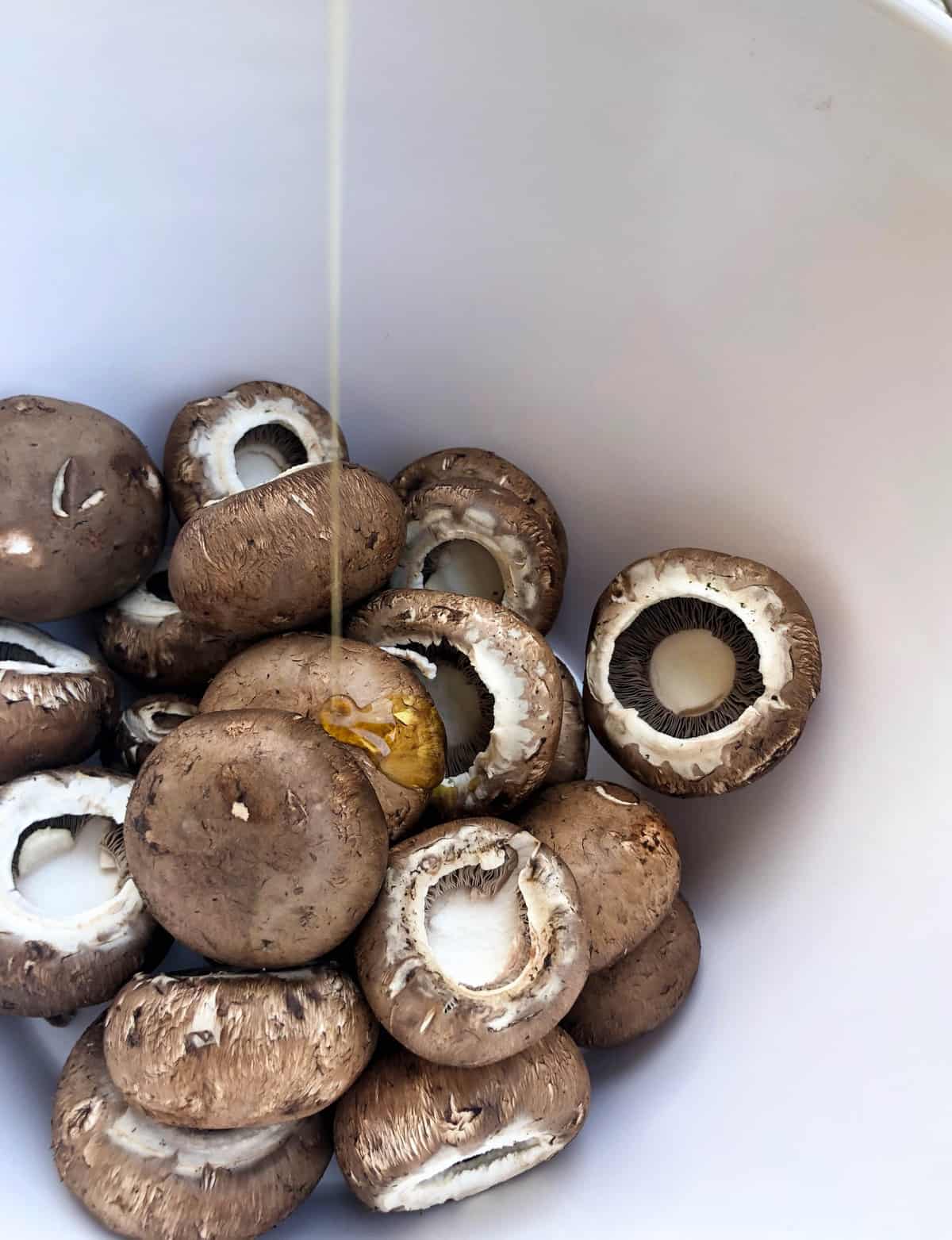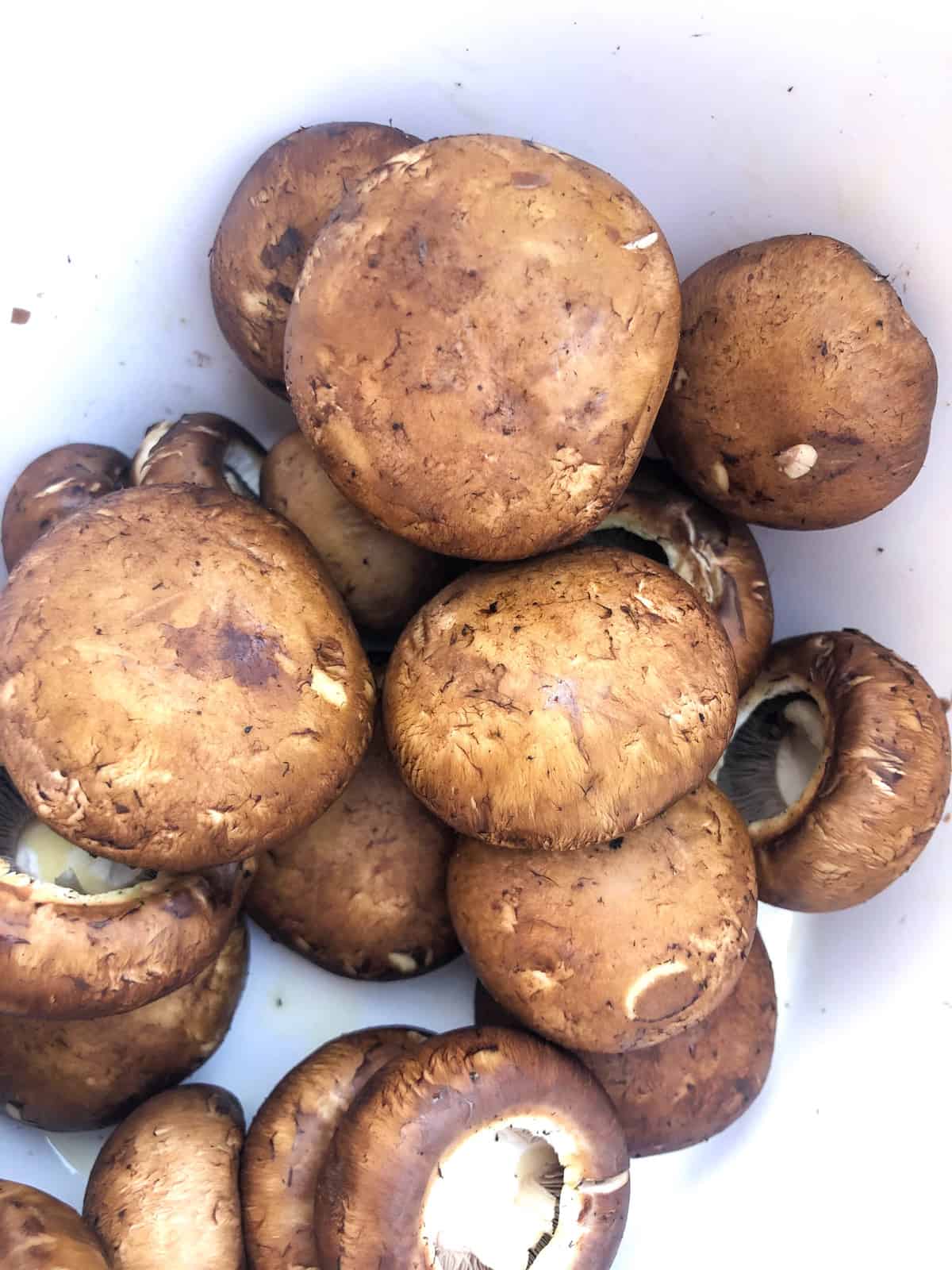 Pour about 1/4 cup California Olive Oil into the mushrooms and toss to coat. The mushrooms are like sponges, so you need to make sure that you toss quickly and evenly.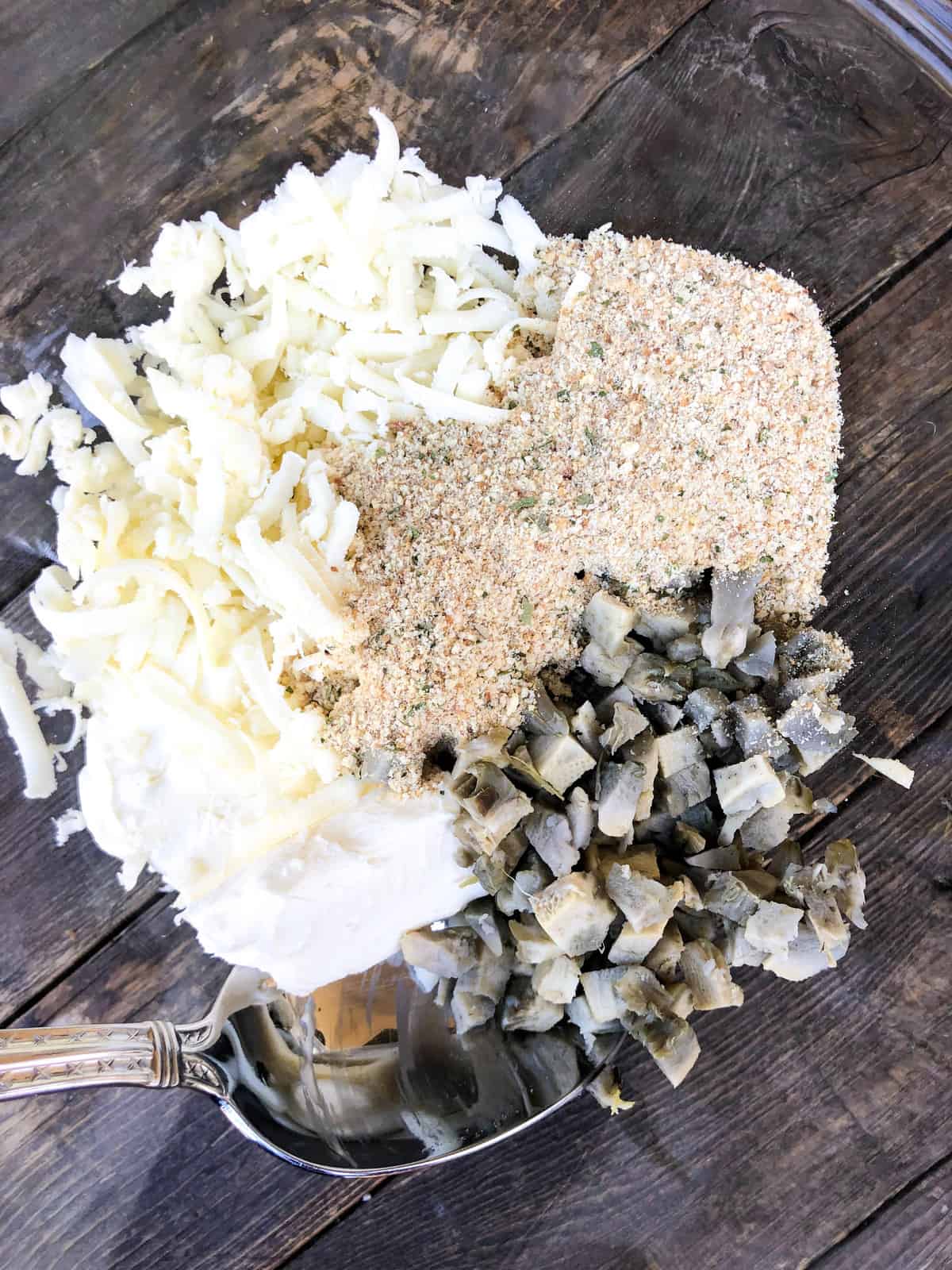 In a bowl combine the cream cheese, bread crumbs, shredded cheese, and chopped artichokes. Add the cooled spinach mixture…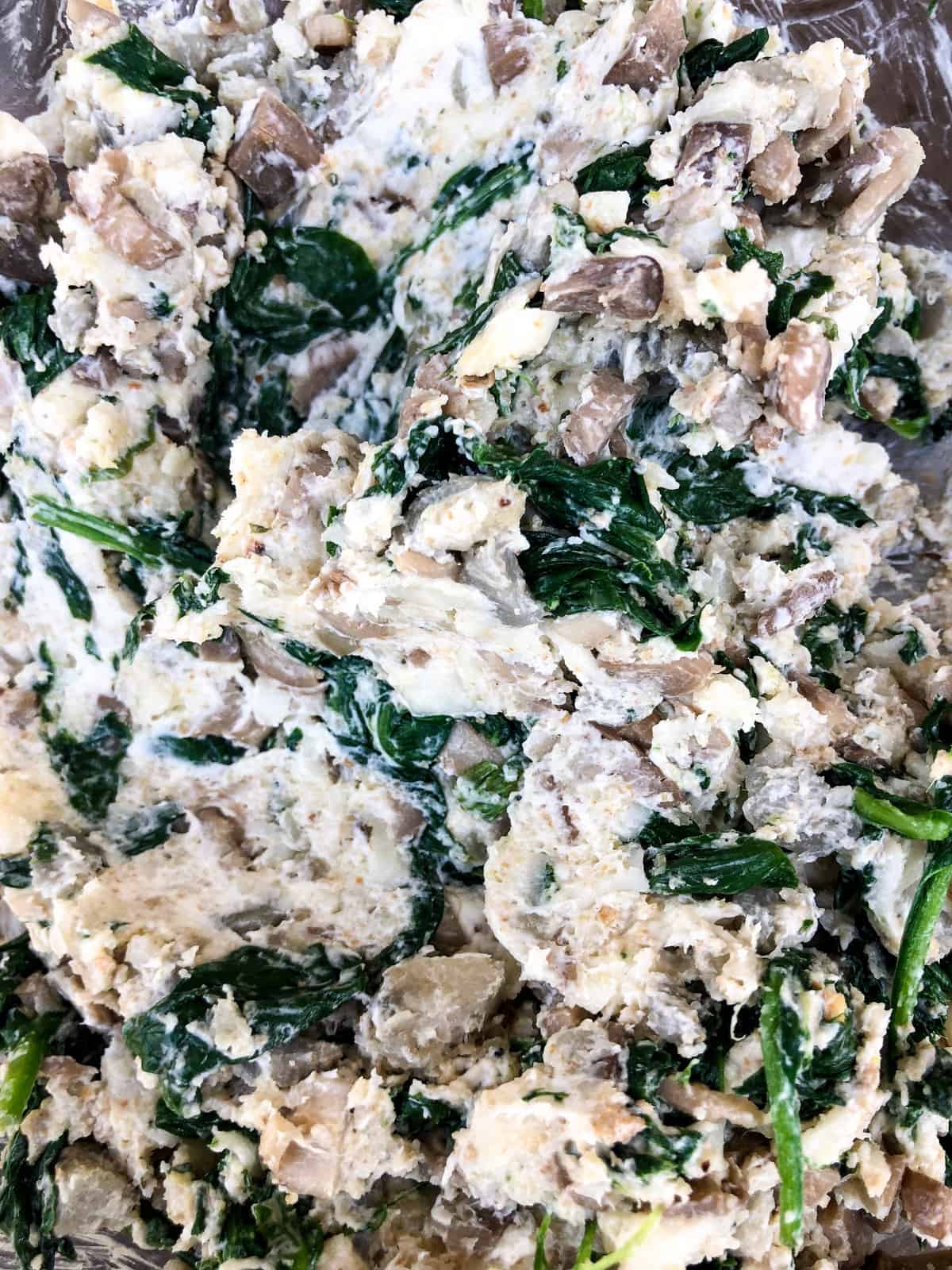 And stir thoroughly to combine. I could just eat this stuff by the spoonful!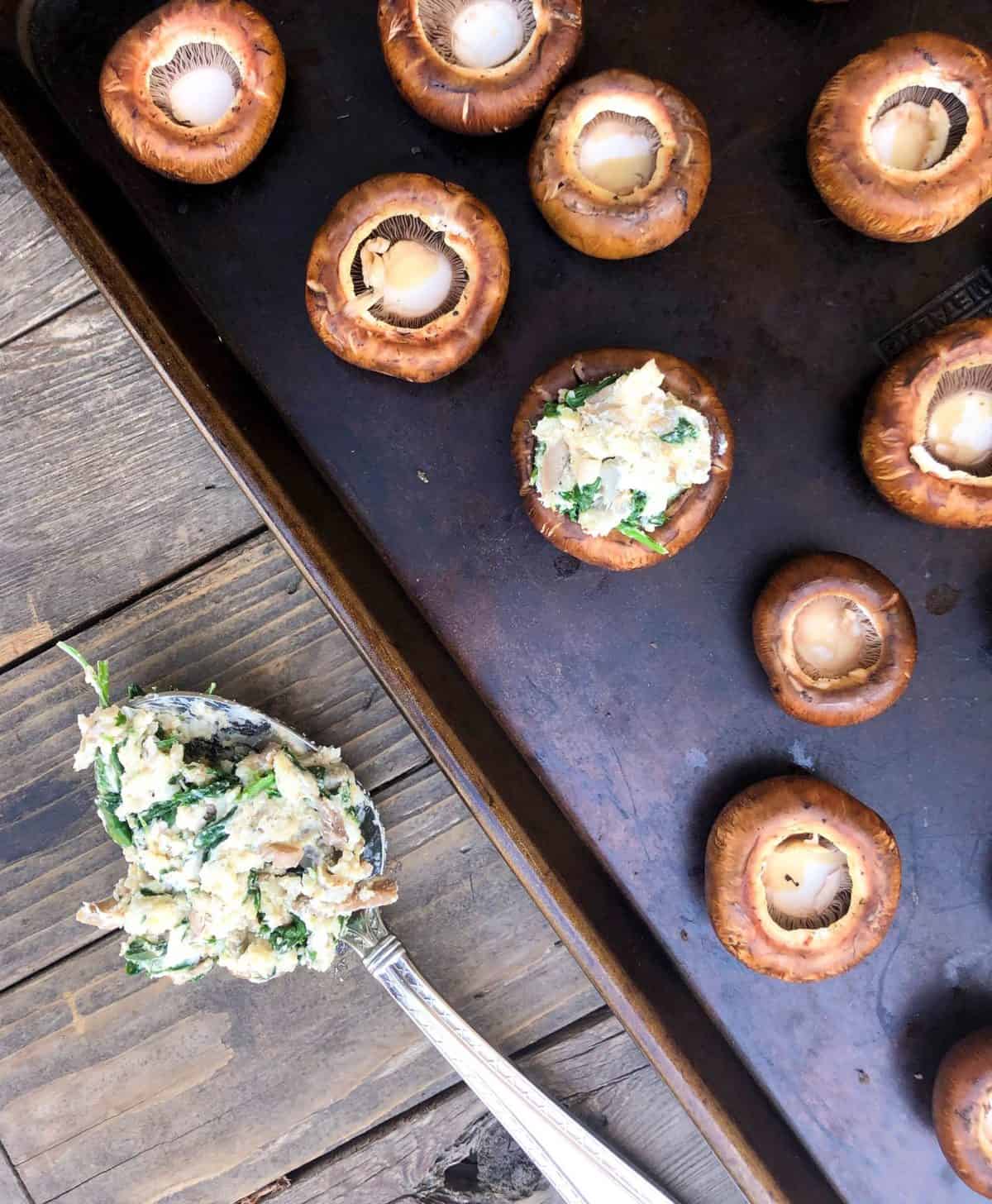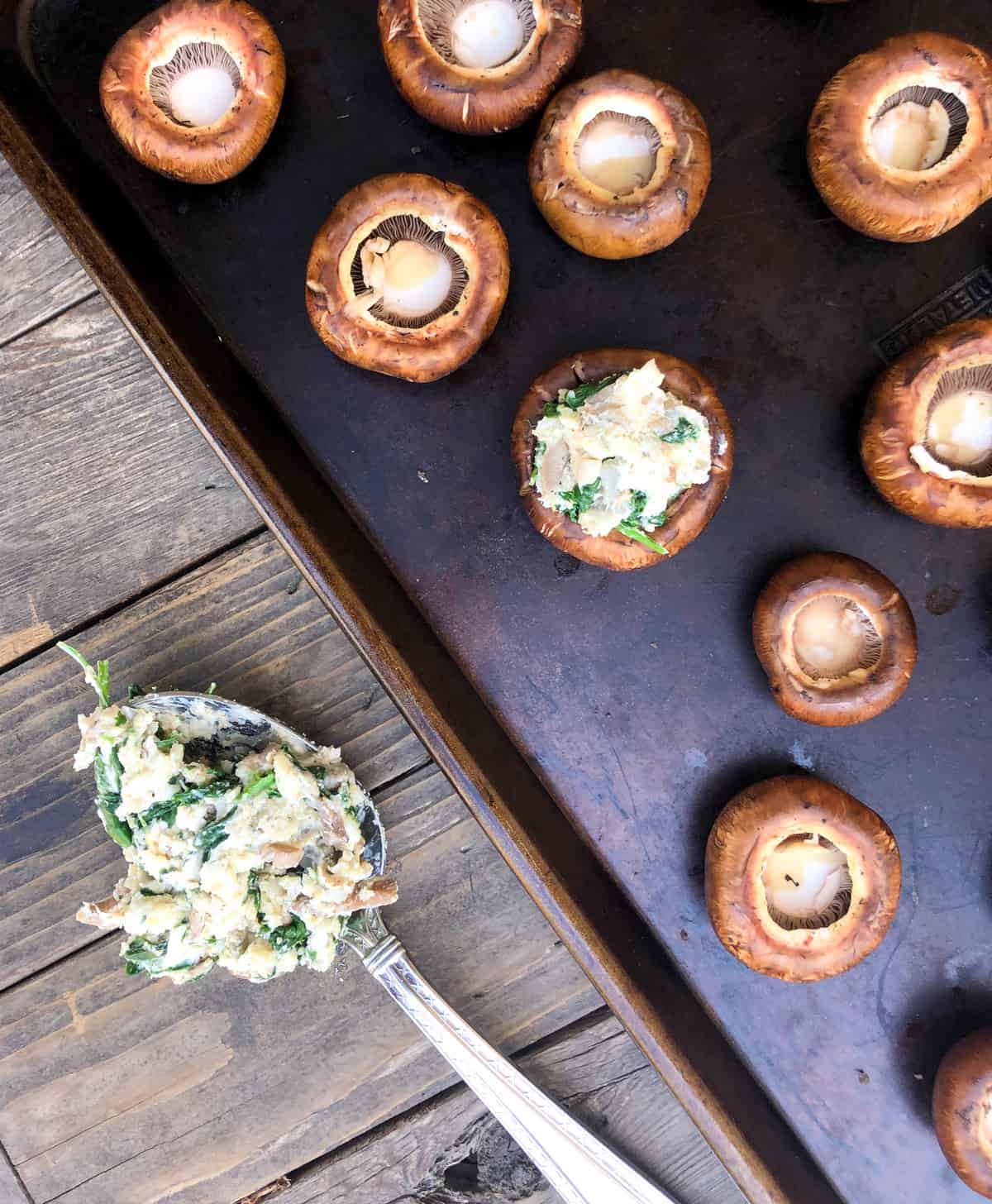 Load up each mushroom cap with a generous portion of the filling.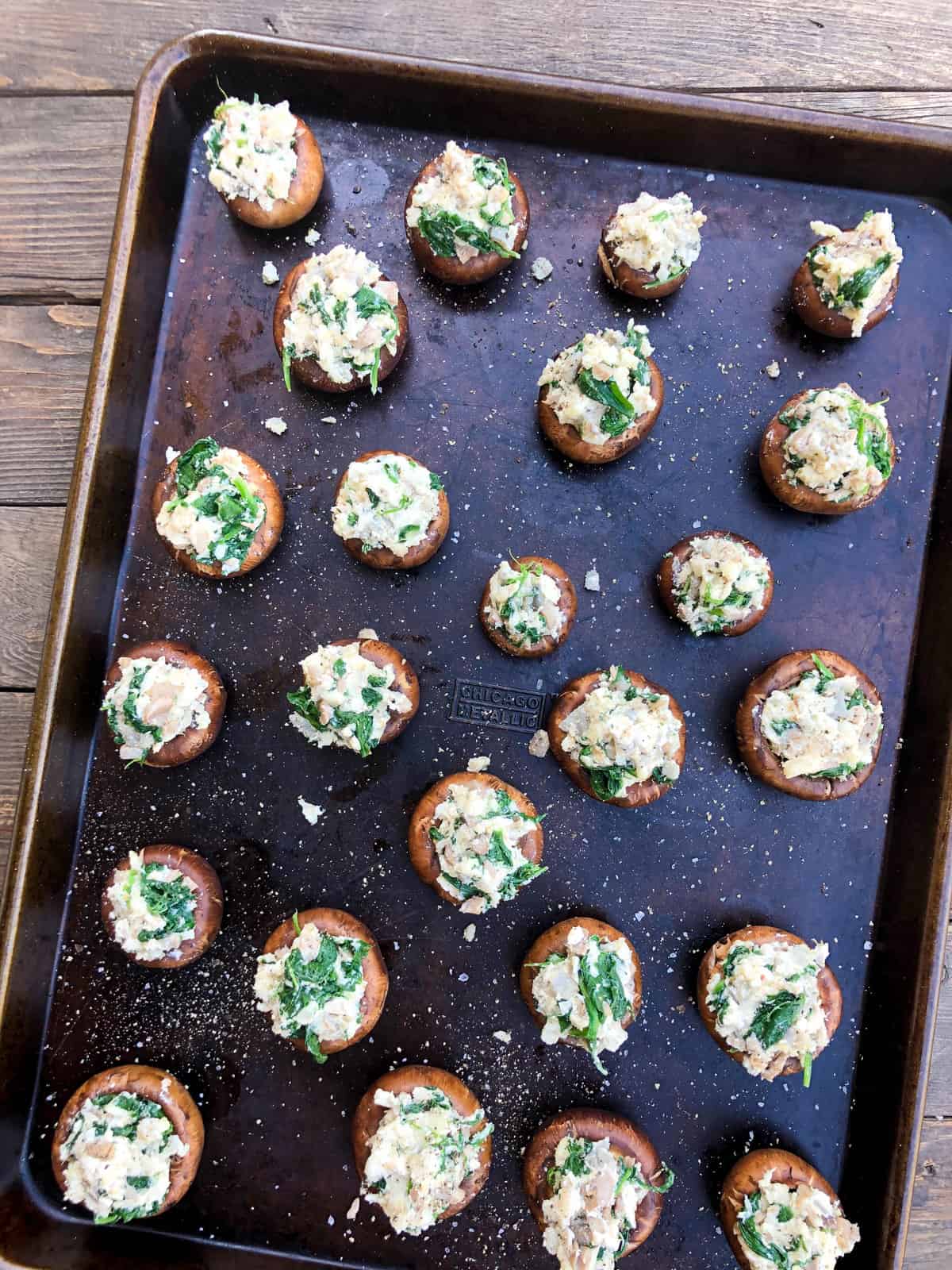 Dust the mushrooms with salt and peeper and bake at 400 for about 15 minutes!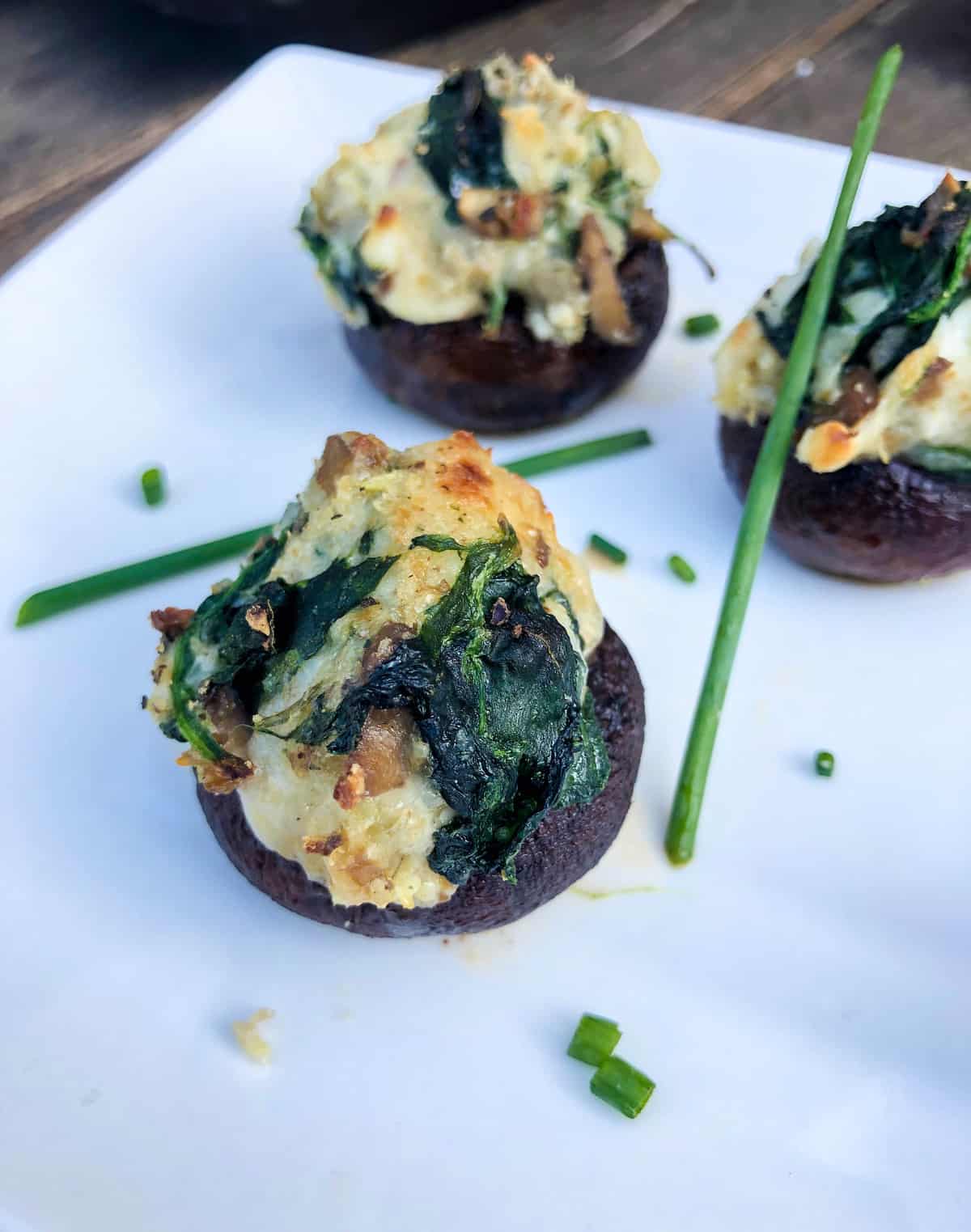 Yaasssss! Absolutely scrumptious!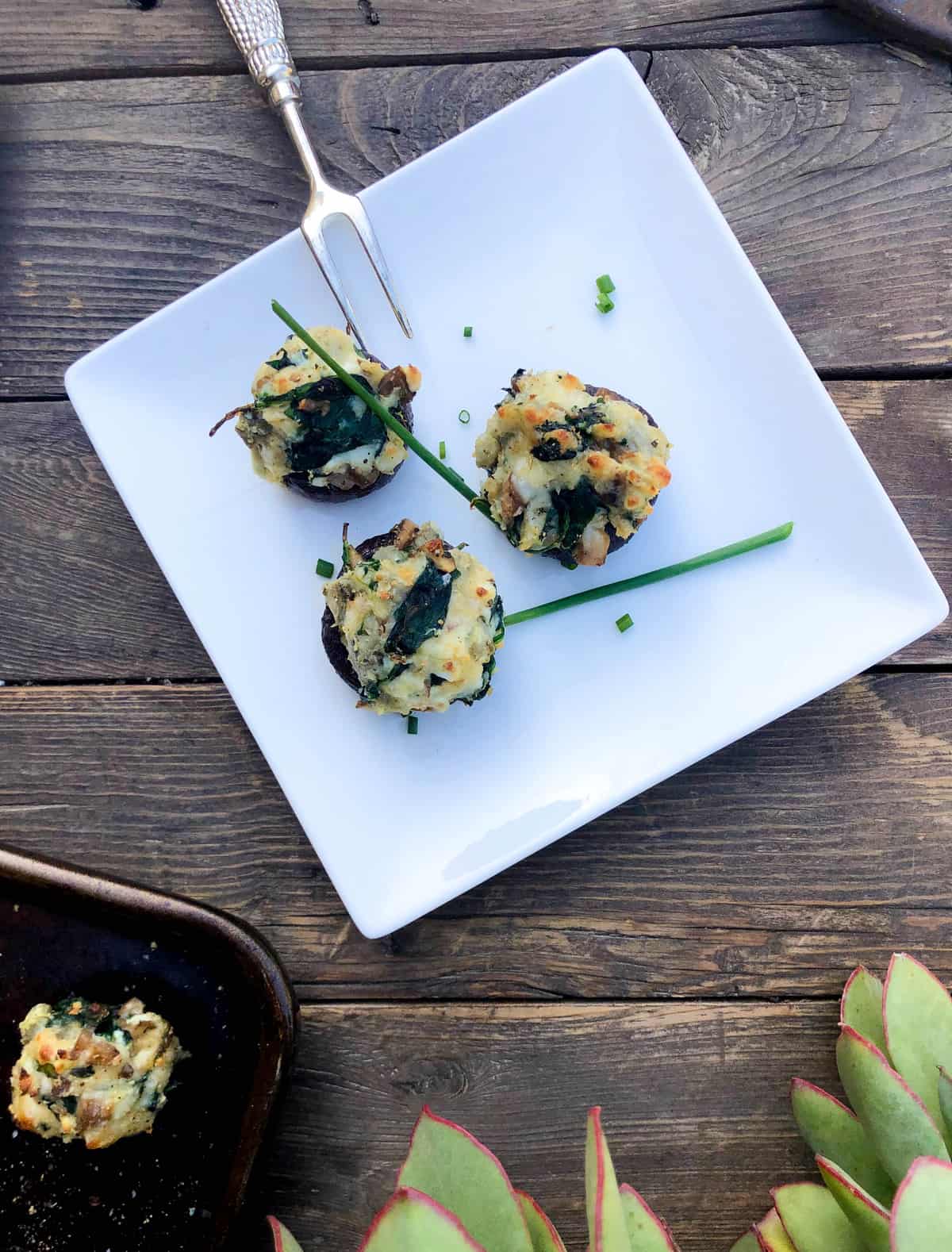 Here is the printable recipe for you…Enjoy!
Spinach and Artichoke Stuffed Mushrooms
2019-11-08 19:35:26
Yields 24
Ingredients
2 dozen Baby Bella Mushrooms
1/4 cup plus 2 T. Olive oil, separated
4 cloves garlic, minced
3 cups baby spinach leaves
2 large artichoke hearts, chopped
4 oz. cream cheese, softened
2 T. Italian bread crumbs
3/4 cup shredded mozzarella cheese
Instructions
Preheat oven to 400
Wipe excess soil from mushrooms. Remove stems and chop them for the filling. Set aside
Add 2 T. olive oil to a sauce pan and heat over medium heat. Add the garlic, chopped mushroom stems and spinach. Stir until wilted and fragrant, about 5 minutes. Set aside to cool
Toss the mushroom caps in 1/4 cup olive oil
Add the cream cheese, chopped artichoke hearts, shredded cheese and bread crumbs in a large bowl. Add the cooled spinach mixture and stir thoroughly to combine.
Fill each mushroom cap with a generous amount of the filling. Dust with salt and pepper and bake for 15 minutes or until tops begin to brown.
California Grown https://californiagrown.org/