Asparagus Vase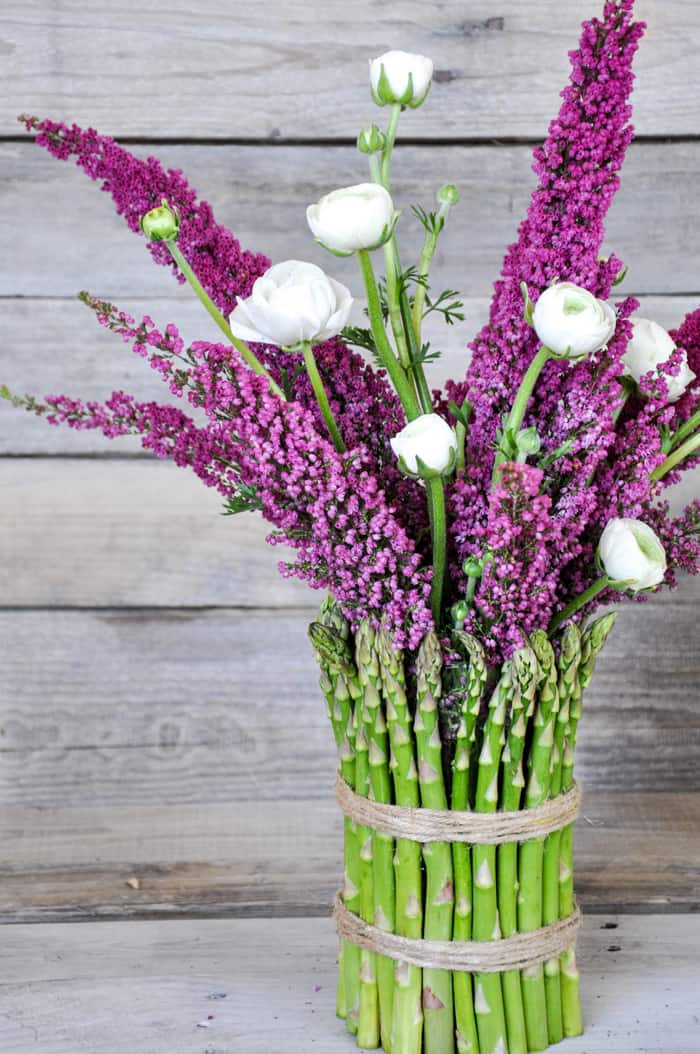 Have you been to the grocery store lately?
The fresh asparagus is overflowing in the produce section and the bundled prolific spears always seem to call out my name.  We normally sprinkle  them with salt and pepper and toss with a little olive oil and grill them on the barbeque.  Seriously, the easiest and best way to enjoy them on a weeknight!
But, instead of using them in a recipe this time, I thought I'd show you a simple, creative way to incorporate asparagus into your decor.  Whether you are having a casual weekend diner with friends, or are looking for a fun arrangement for your Easter Sunday get-together with family, this easy tutorial will leave everyone impressed.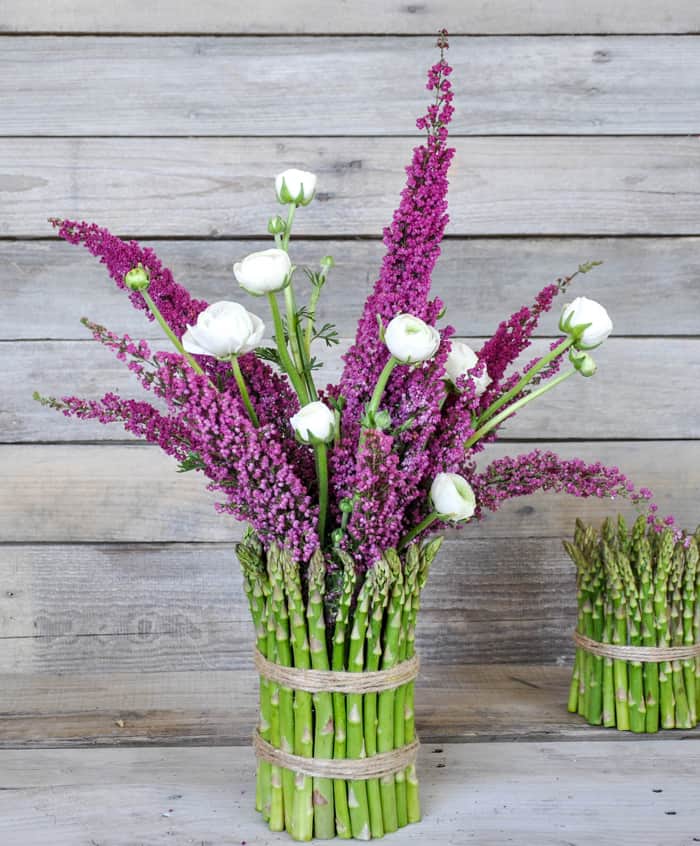 I loaded mine up with some fresh heather and a few ranunculus stems.  Daffodils, roses and even lilac would be gorgeous!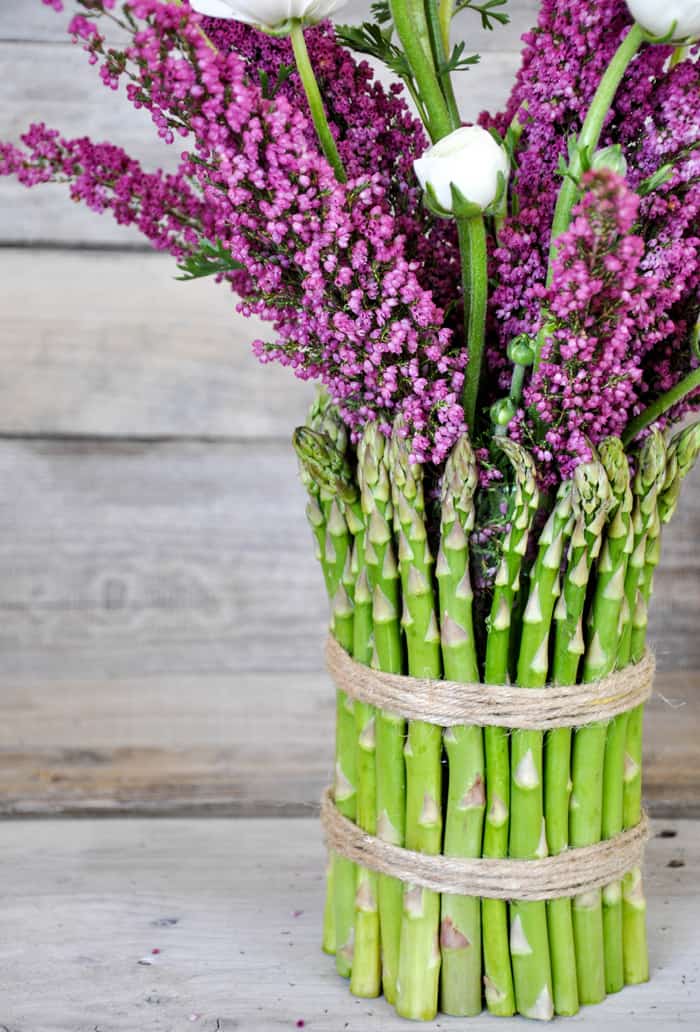 The spears will stay freshest if kept in the refrigerator until ready to use.  My asparagus vase lasted 48 hours sitting on my kitchen counter before I started seeing any significant wilting.
Want to make one?
Let's do it!
MATERIALS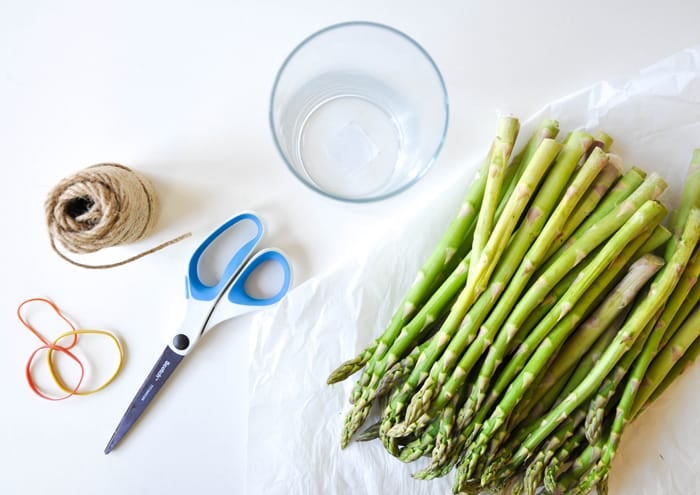 Fresh Asparagus
Cylindrical vase
Rubber bands
Twine
Scissors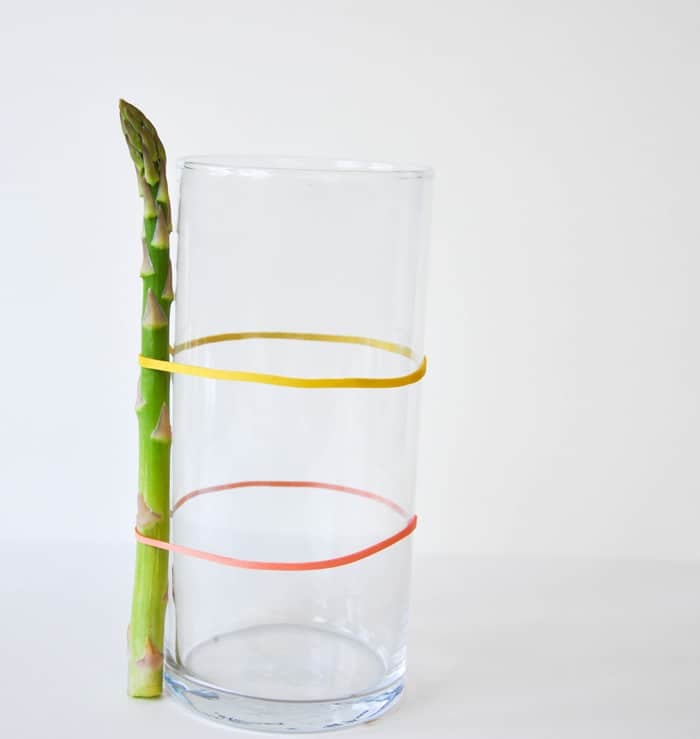 First, measure the spear and where you want it to be positioned on the vase.  I kept the tips only about an inch above the rim so the wouldn't interfere with the flowers.
Place two rubber bands around the vase and add the spear to make sure your size is correct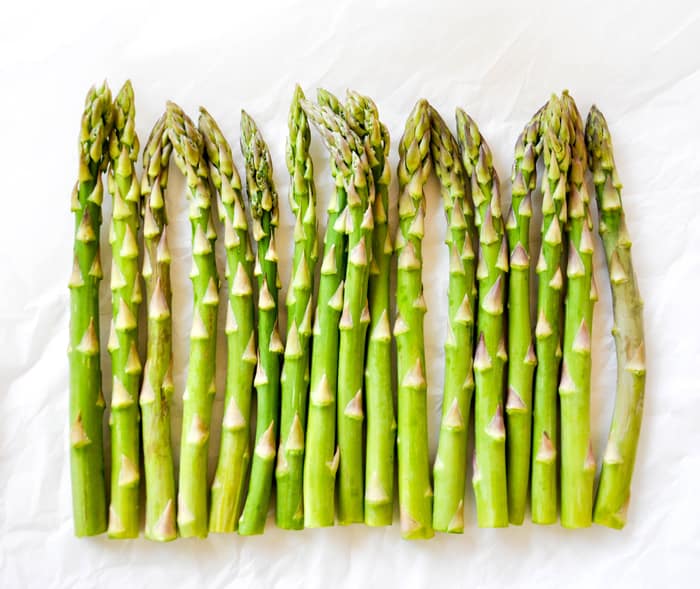 Cut all your spears the same length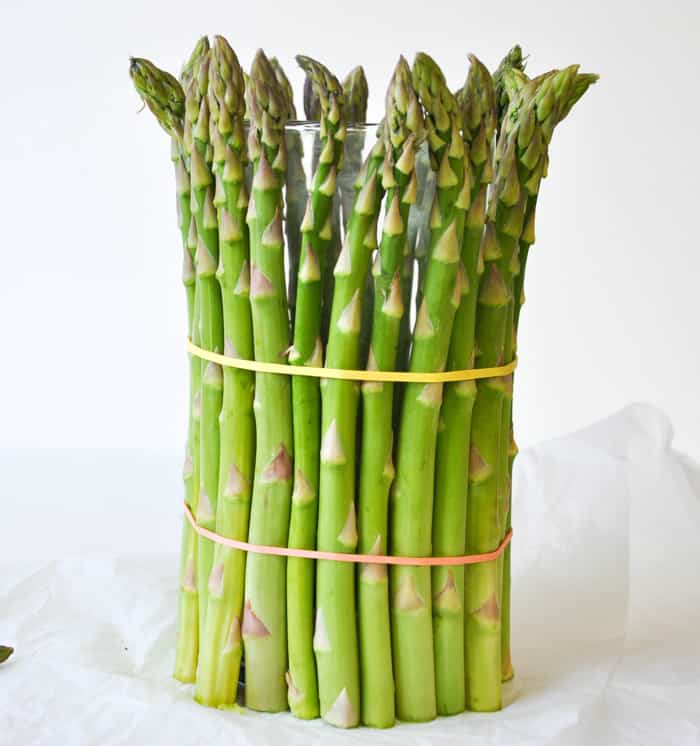 Add each spear one by one until the outer vase is filled.  Make sure your rubber bands are straight and not twisted.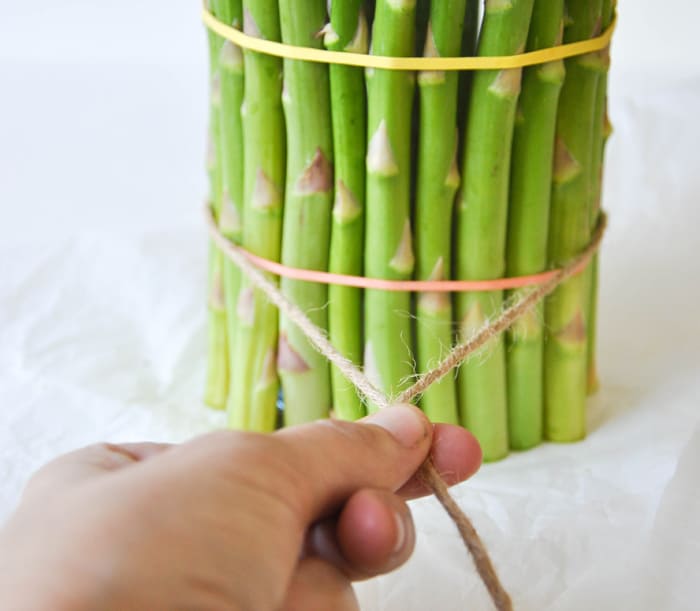 Cut a good amount of twine and overlap, being sure to keep the twine close to the rubber band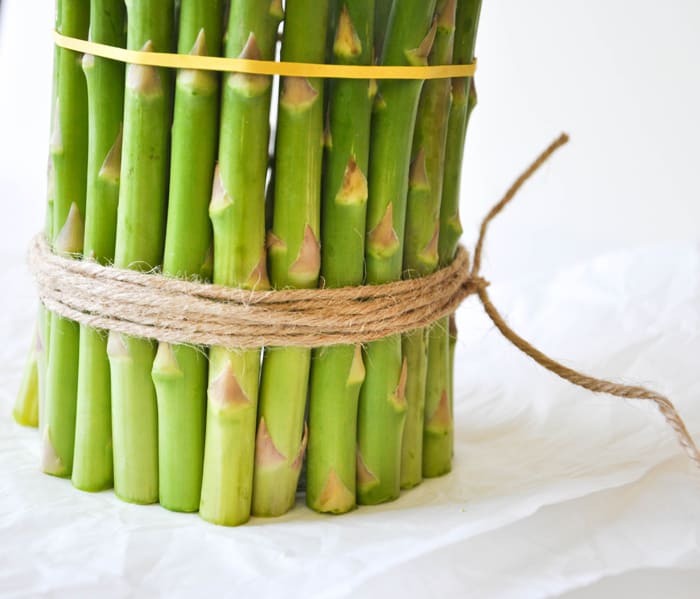 Overlap several times and tie a knot to secure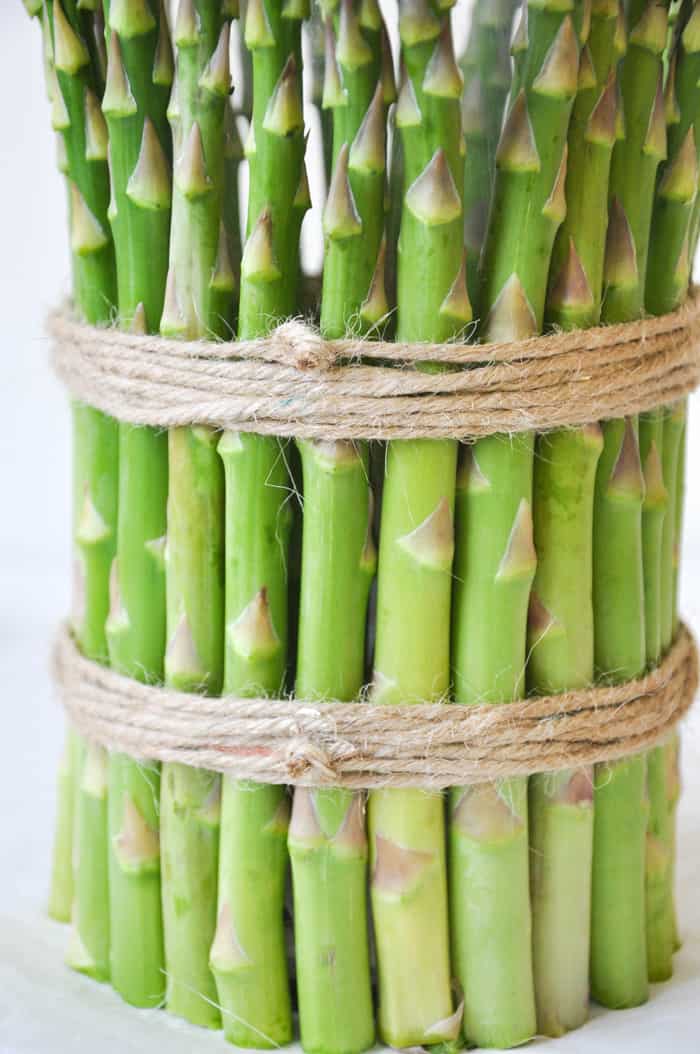 Repeat with the other rubber band to cover completely.  Cut off the ends of the twine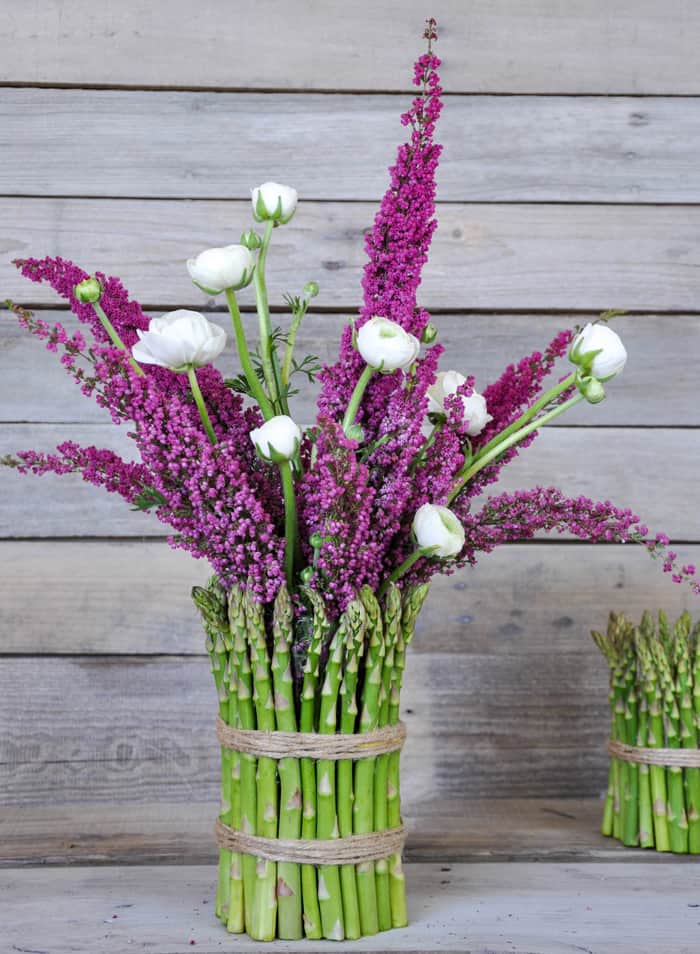 Happy Spring!