Are you on the brassicas bus? if not, you should be. Here are our best broccoli and cauliflower recipes that are sure to make a veggie lover out of anyone. The great news is you can swap broccoli for cauliflower or vice versa in virtually any recipe – or even use their cousin, Romanesco.
California grows about 90% of the nation's broccoli and cauliflower crops – that's why we have so many fabulous recipes for both of them!
Let's get to know these two cruciferous wonders: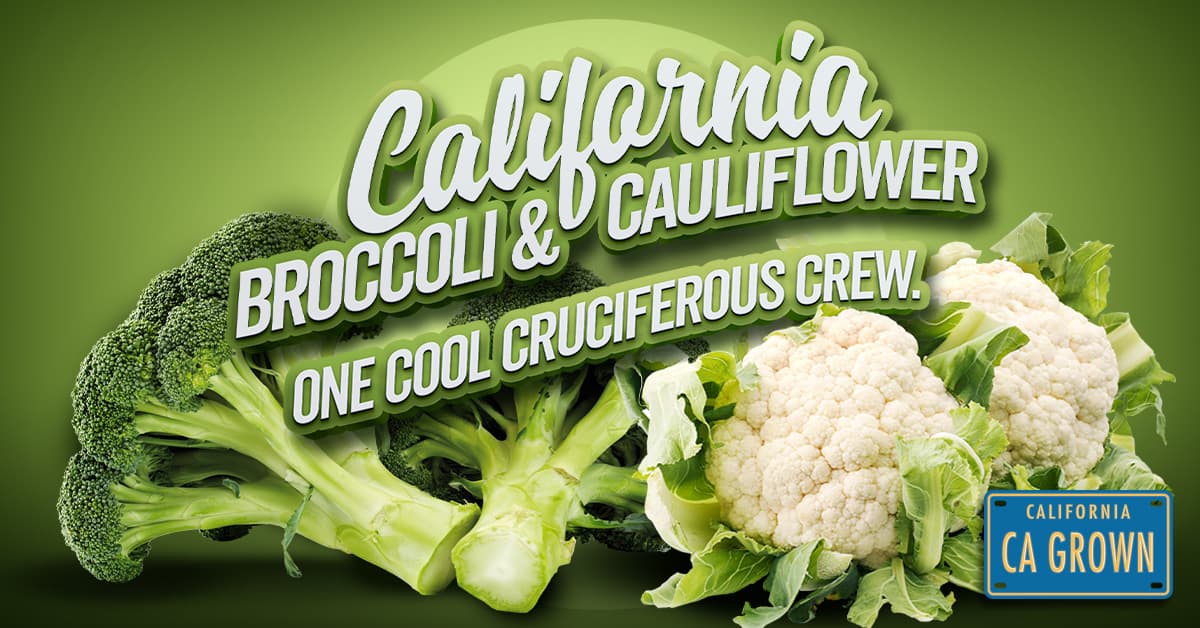 Now, let's get cooking! Here are our favorite CA GROWN broccoli and cauliflower recipes, along with some delicious dishes from a few of our friends. And just remember, if broccoli can become noodles and cauliflower can become pizza crust, you can do almost anything too!
Broccoli Recipes you've got to try:
Incredible Cauliflower recipes everyone will love:
The best of both worlds – Broccoli and Cauliflower Recipes:
These recipe have both broccoli and cauliflower – and they're so delicious!