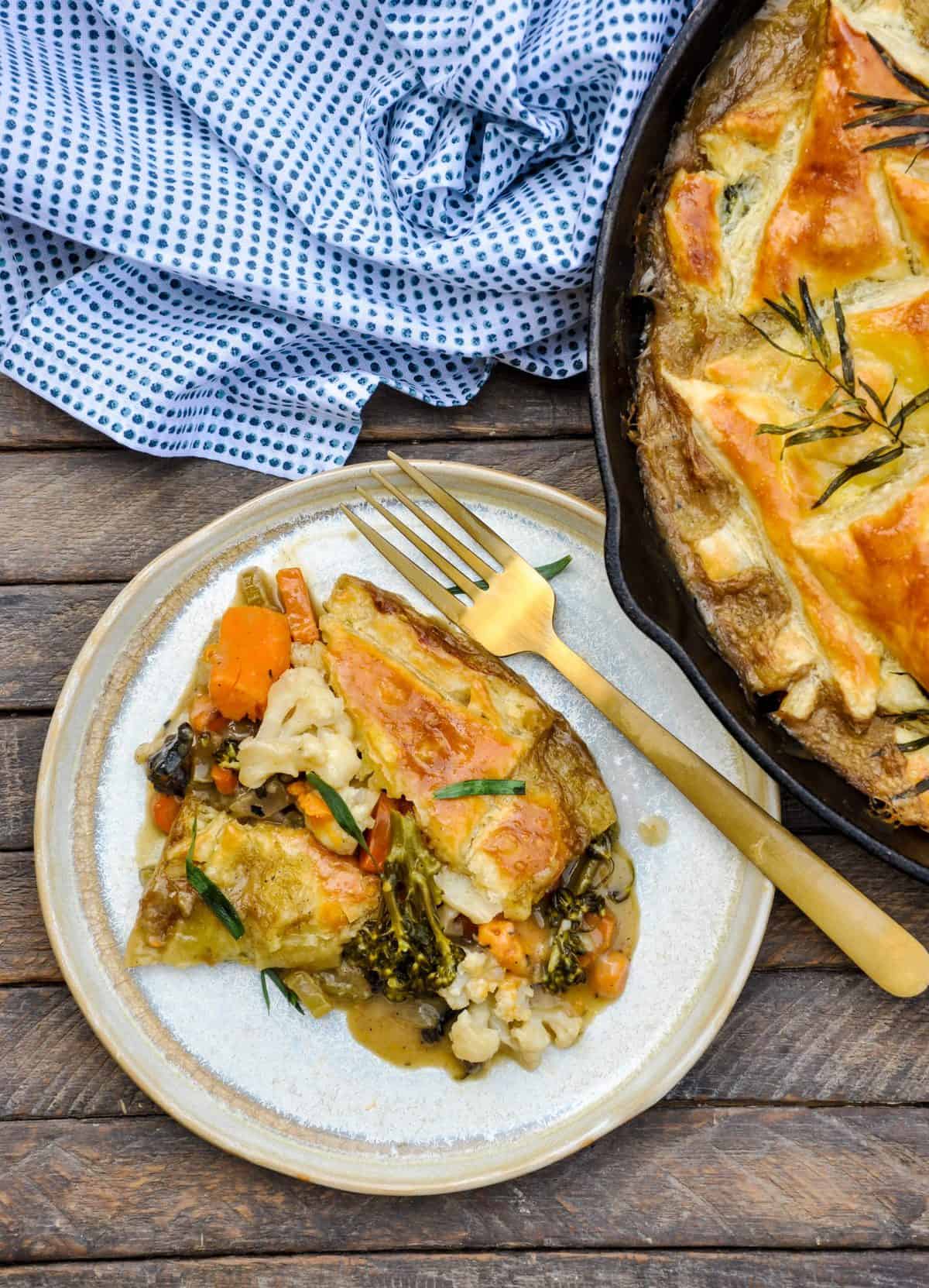 CA GROWN Blog
Discover. Learn. Connect.
Farmers Market Pot Pie
September 23, 2020
Eat the Season!
Sign Up For Weekly Recipes
« Back to Recipes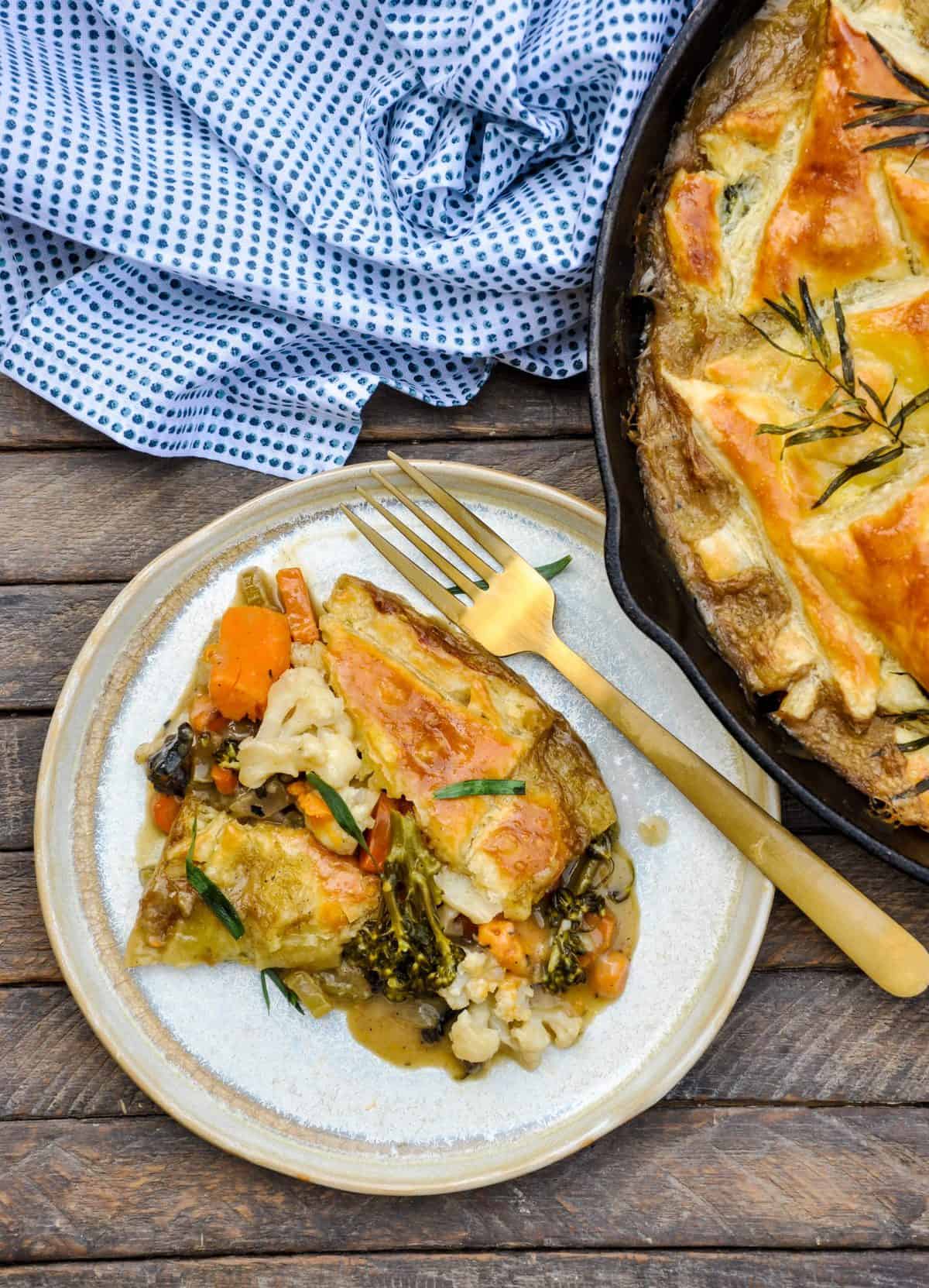 Farmers Market Pot Pie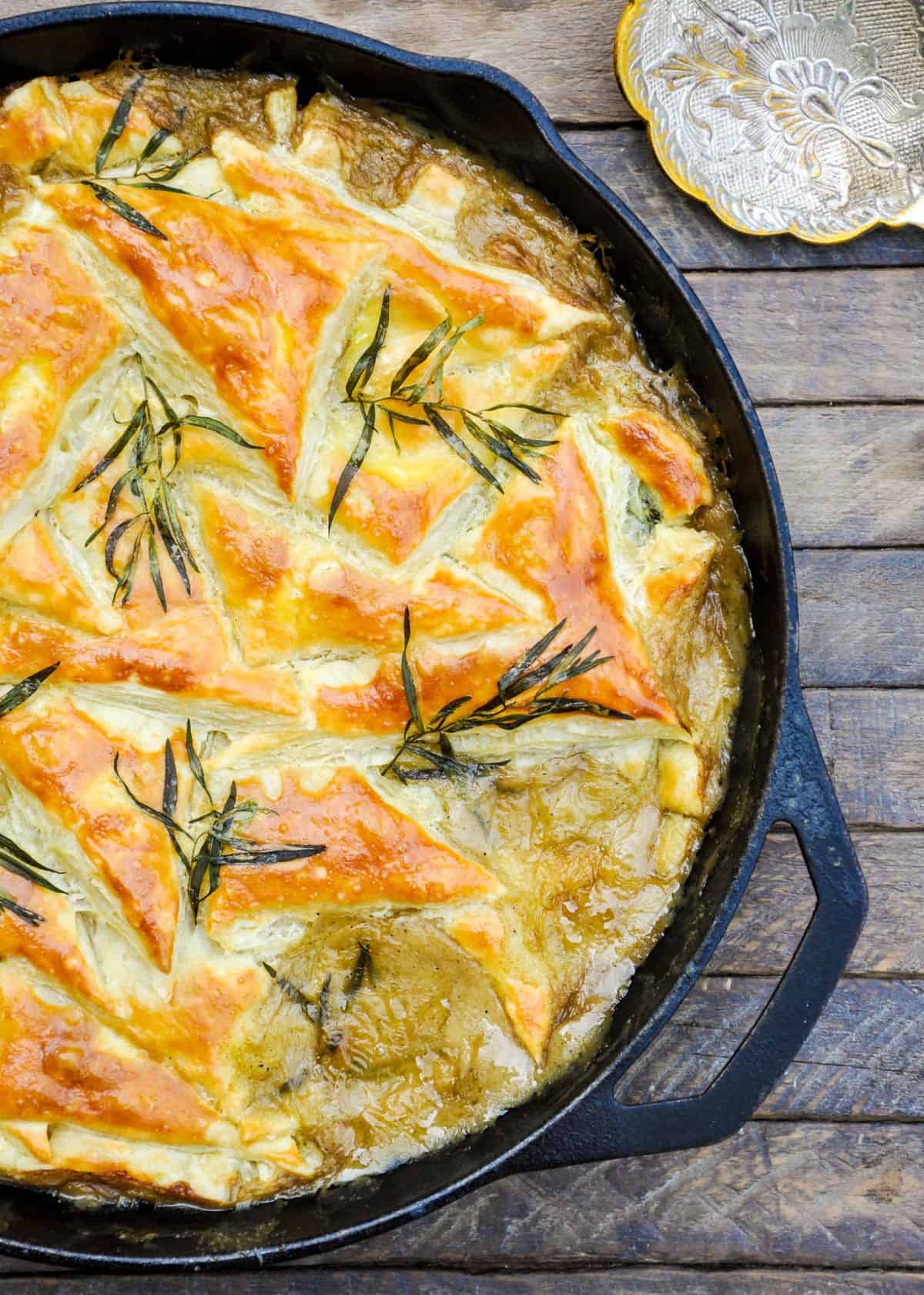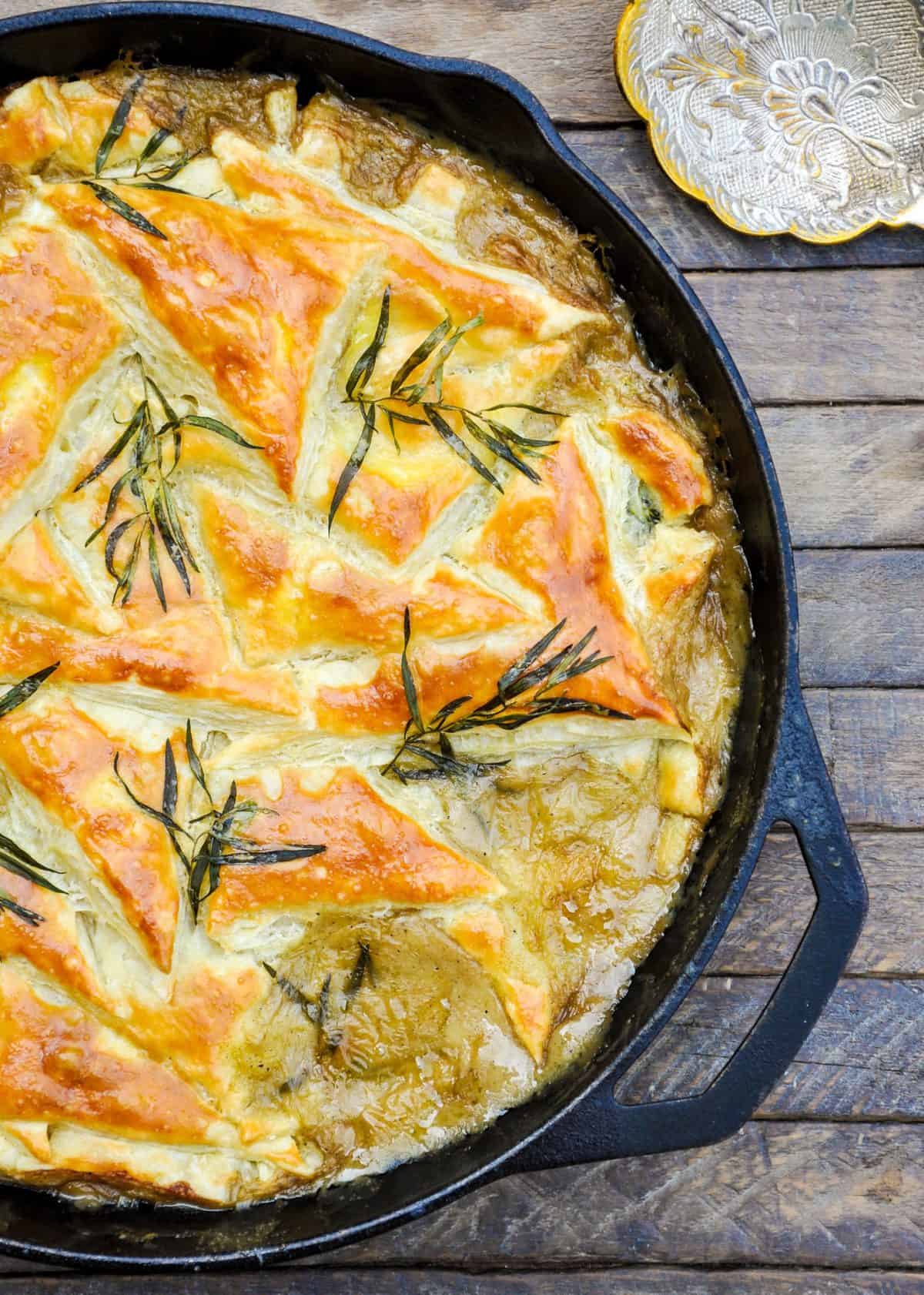 I'm in fall mode over here so get ready for some comfort food. This Farmers Market Pot Pie is everything!
Loaded with fresh California veggies, it's so hearty that you won't even miss the protein.
The silky sauce is laced with California white wine and California dairy!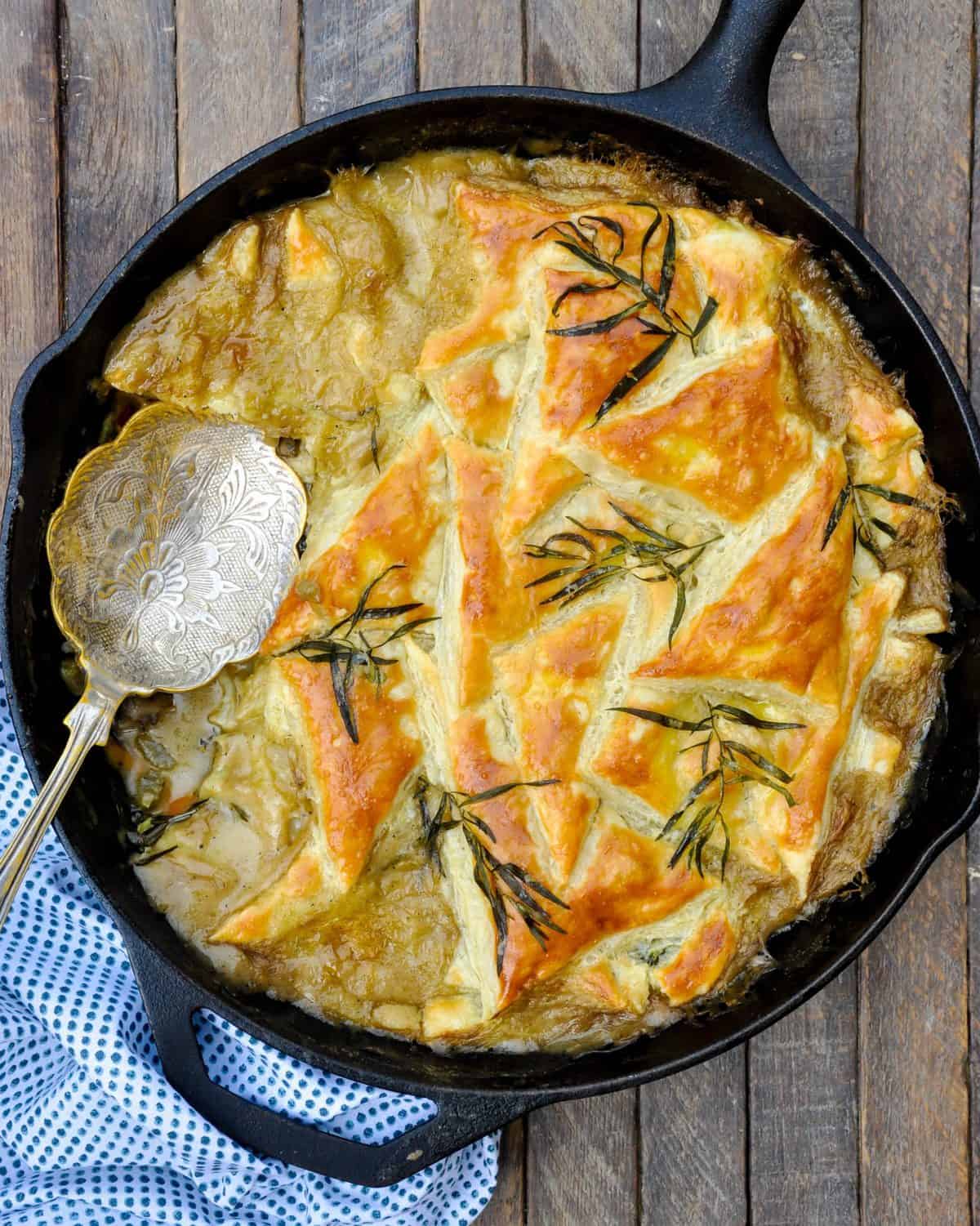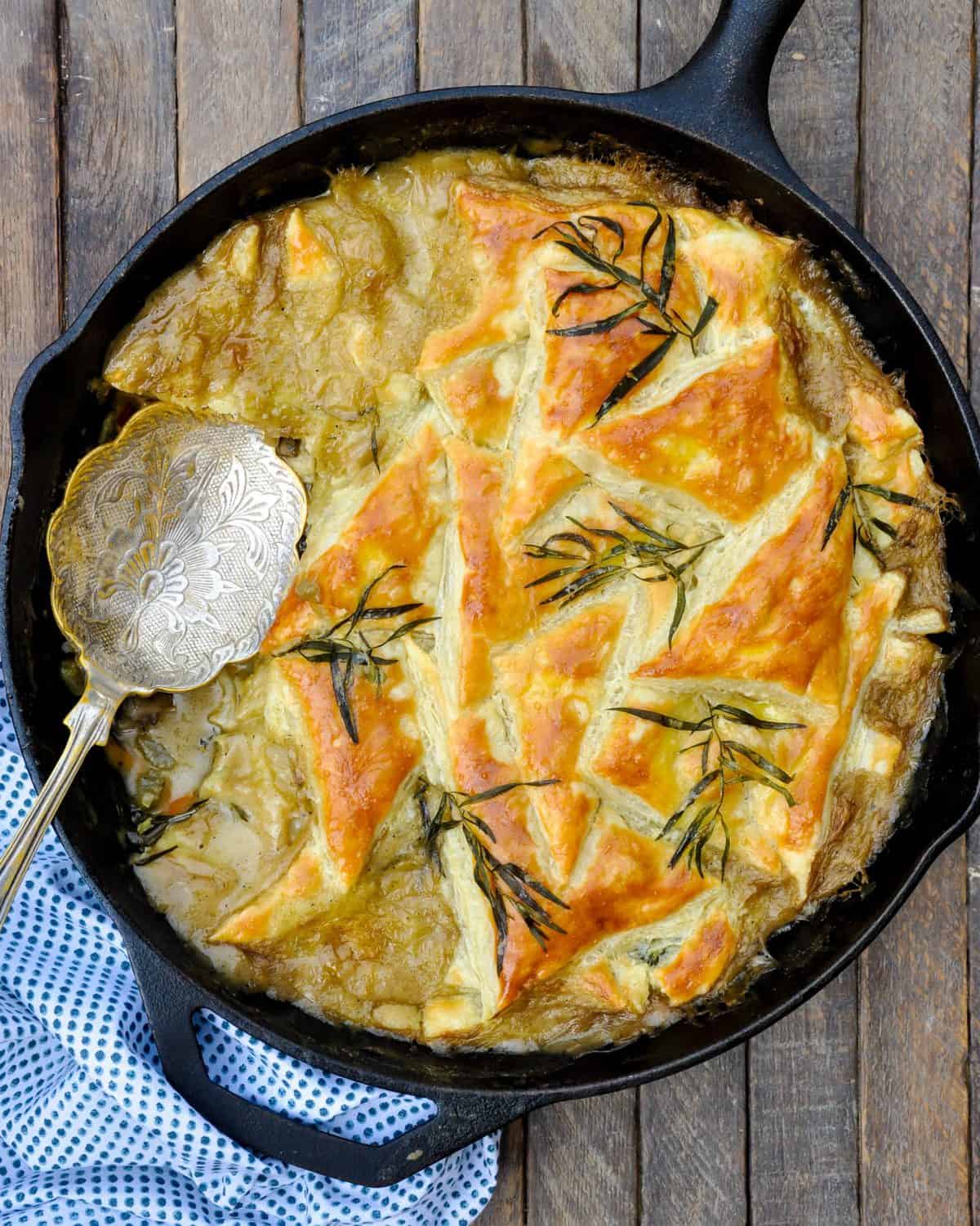 I can not wait for you to try it. It will be your new fave, trust me…
Let's get this party started!
First we start with all the fresh veggies.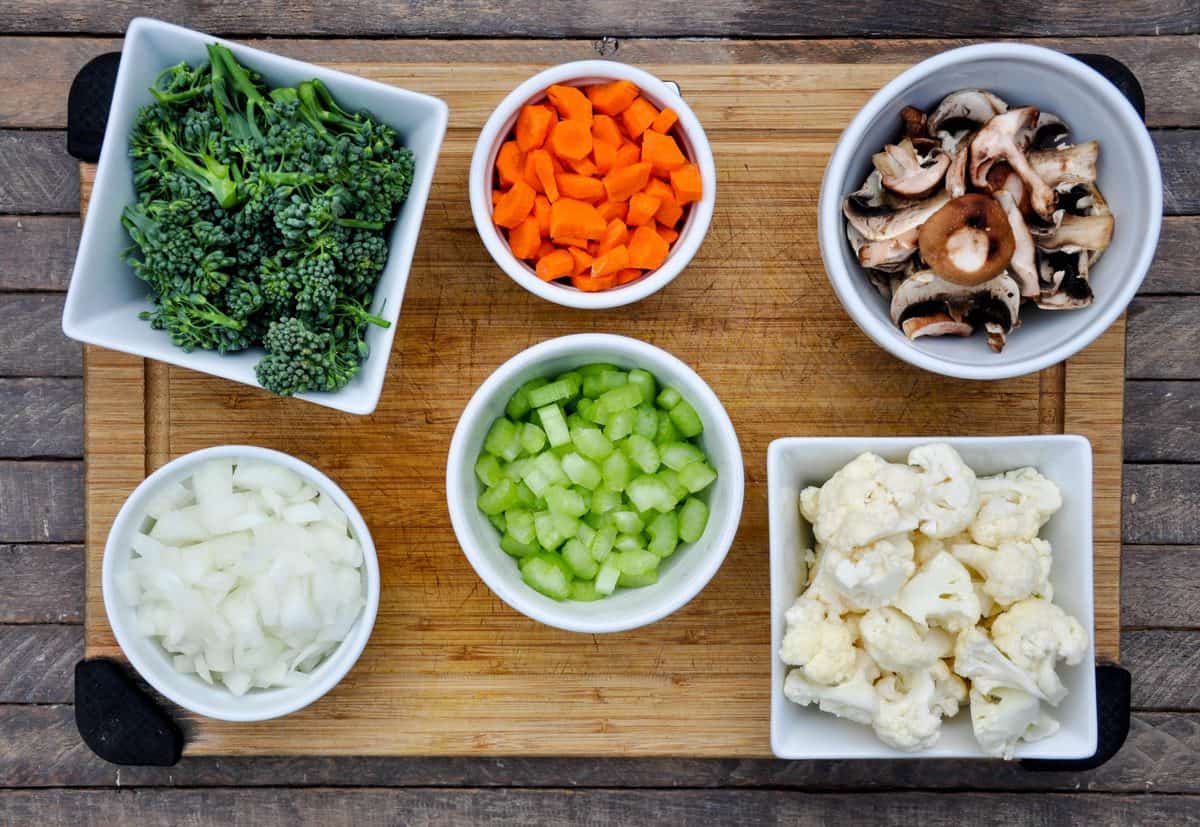 I used broccolini, cauliflower, sweetpotatoes, mushrooms, carrots, celery and onions. It made for a fabulous combination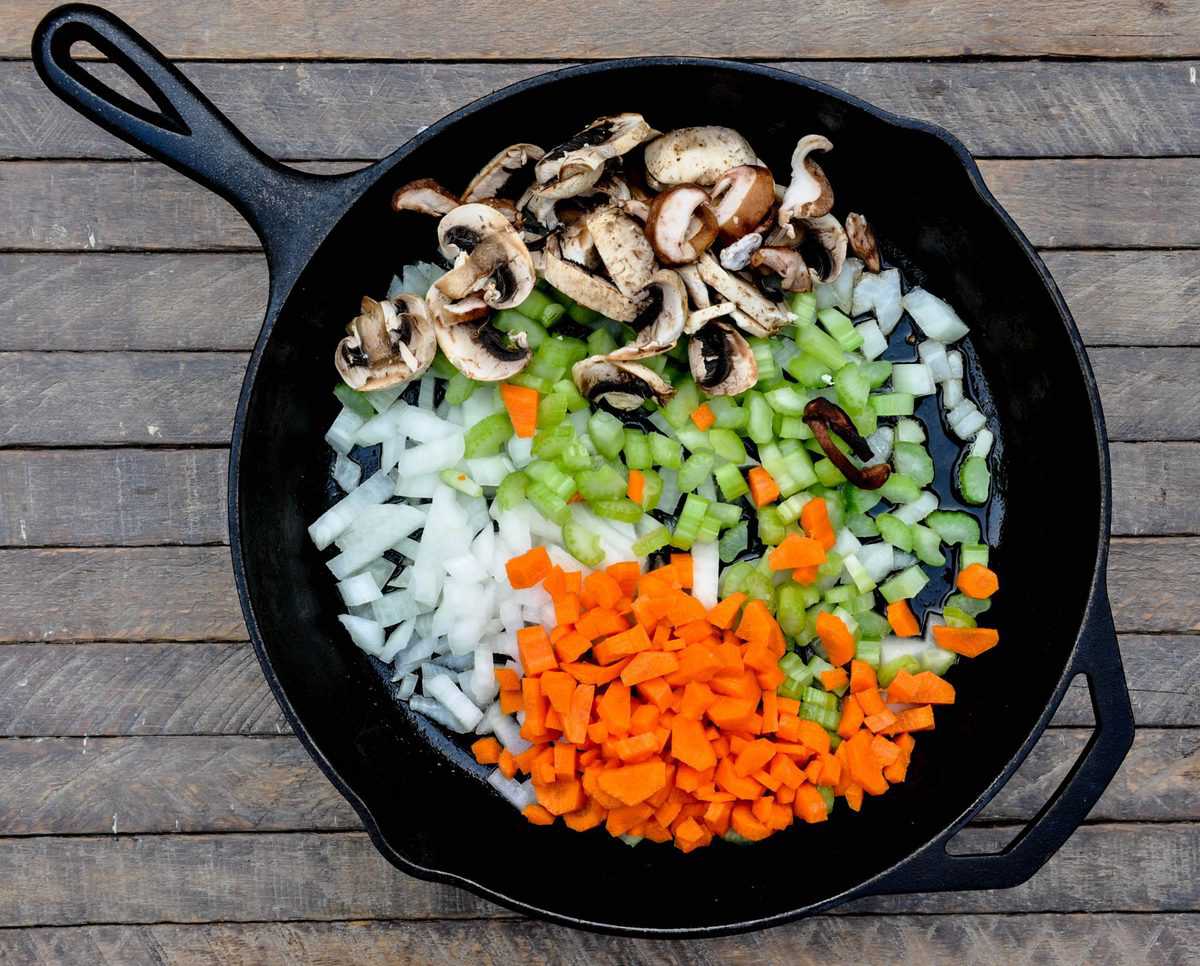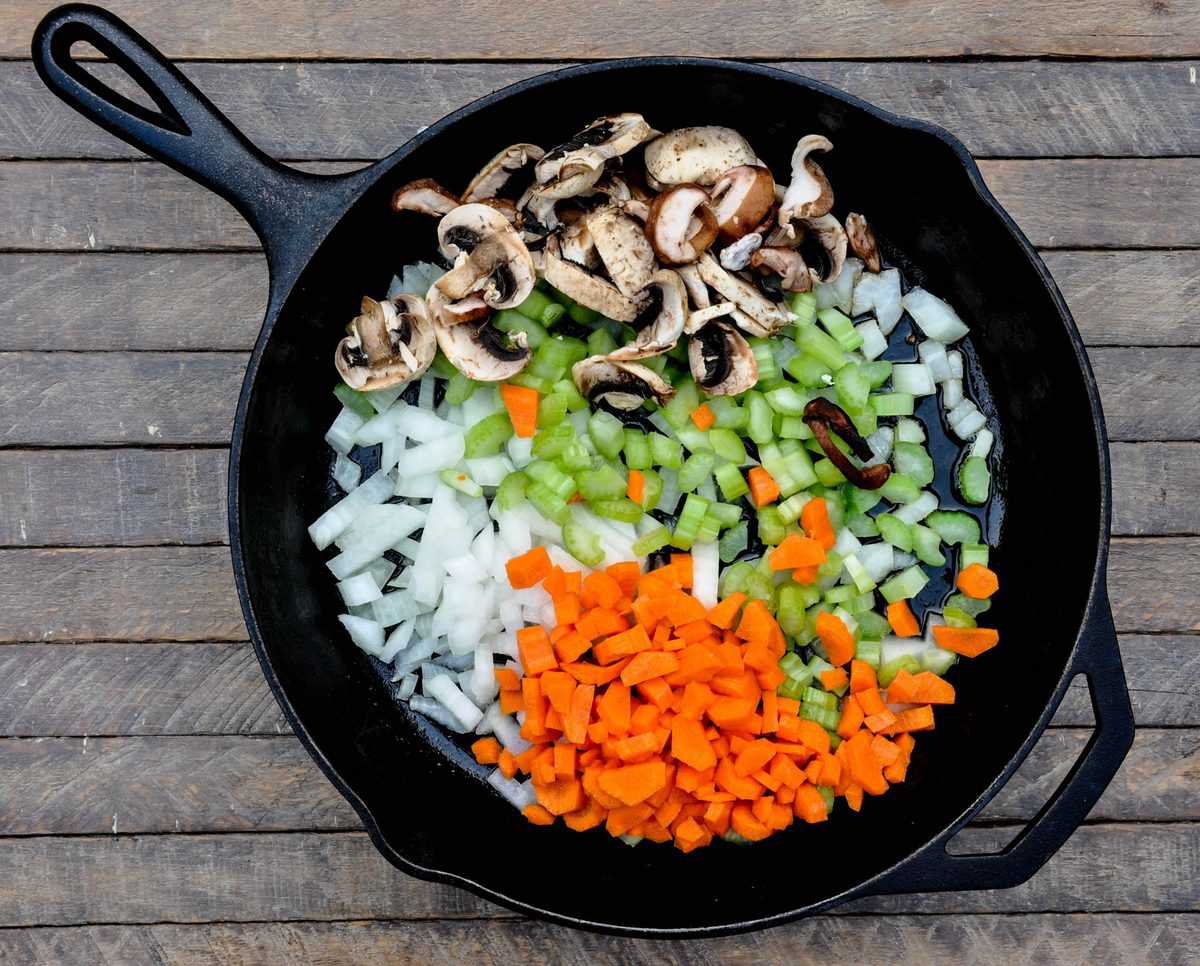 Heat up a cast iron skillet and sauté the carrots, celery, onion and mushrooms in olive oil.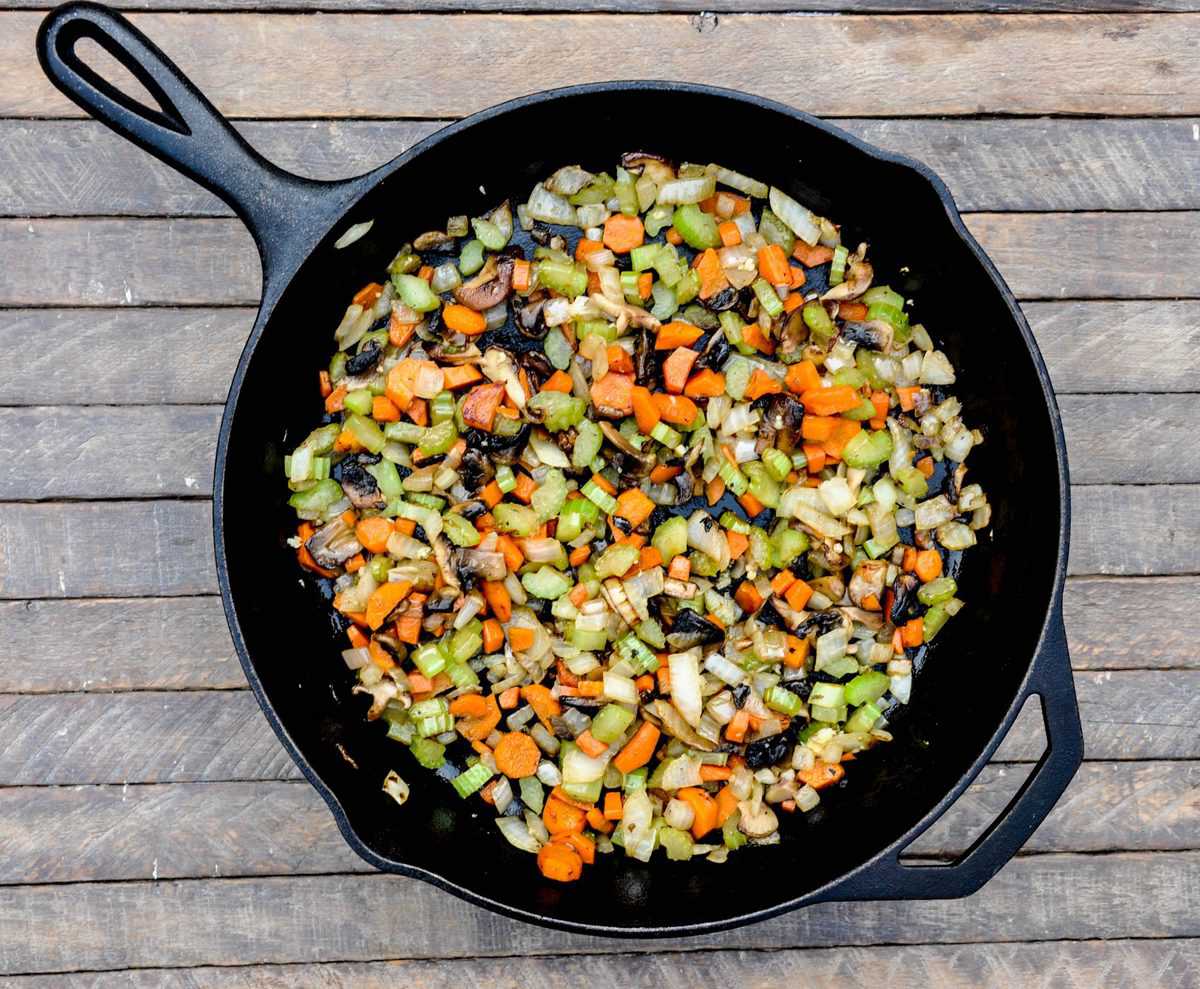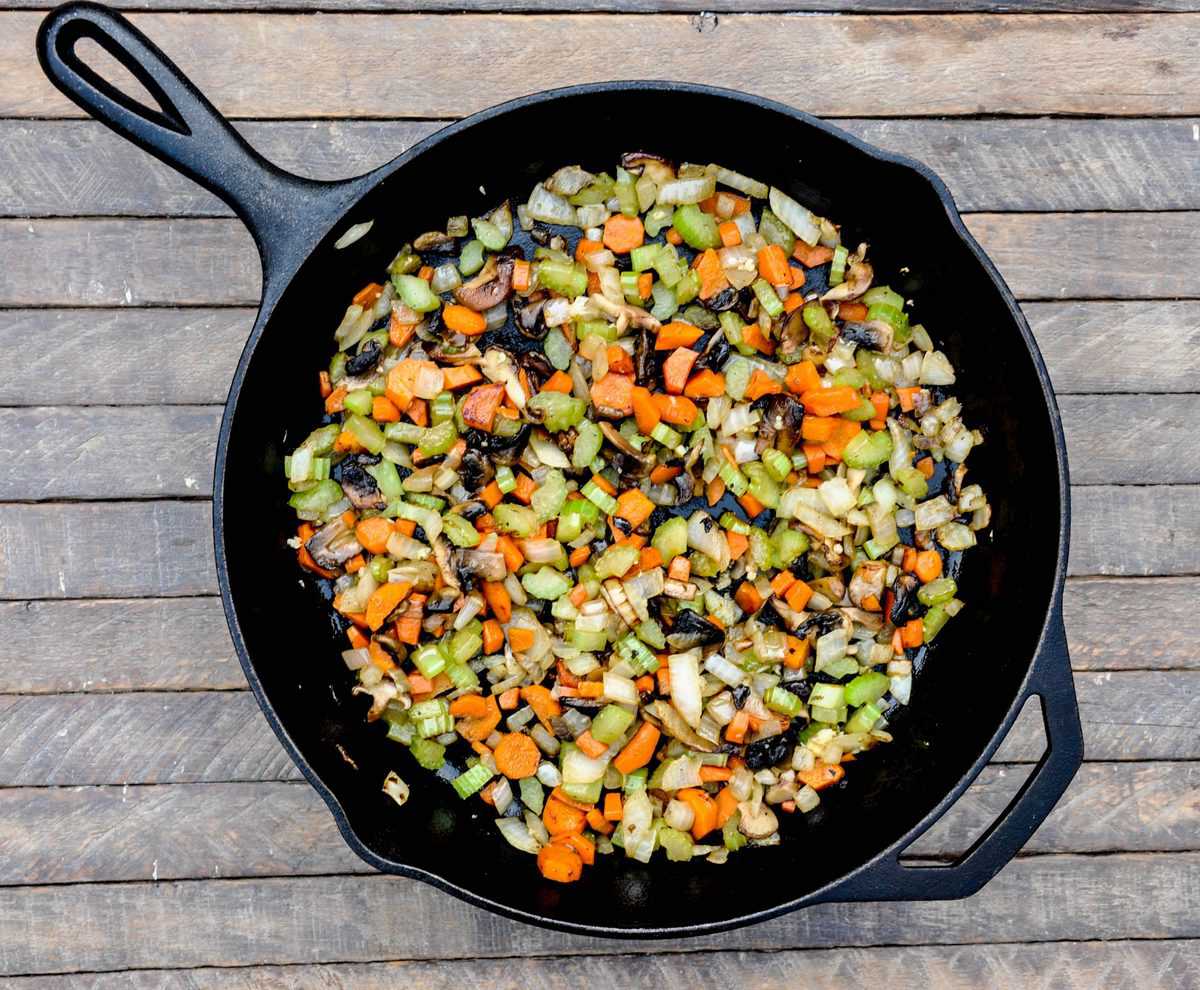 Mmmmm.. can you smell it?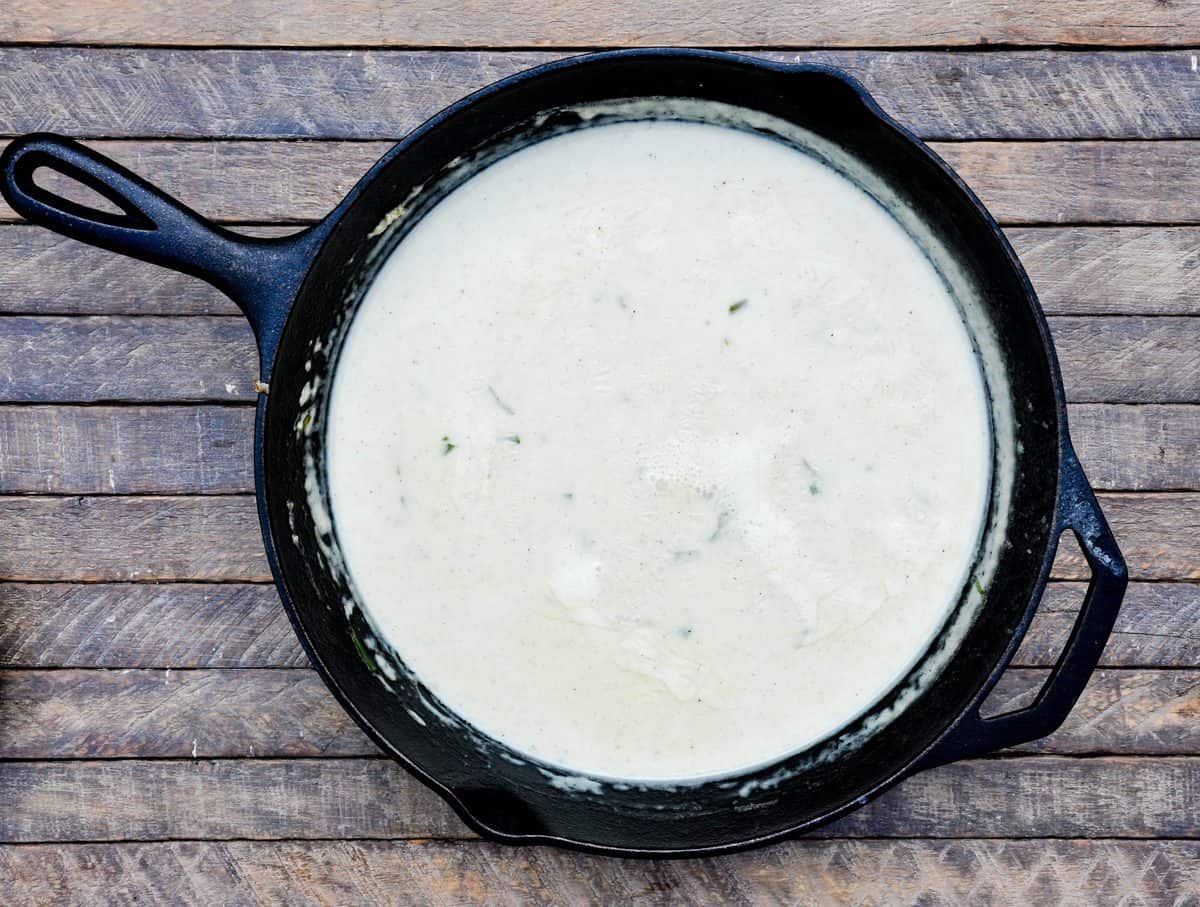 Next, we make our sauce. It's actually very simple and we add fresh tarragon to impart a fresh, unique flavor!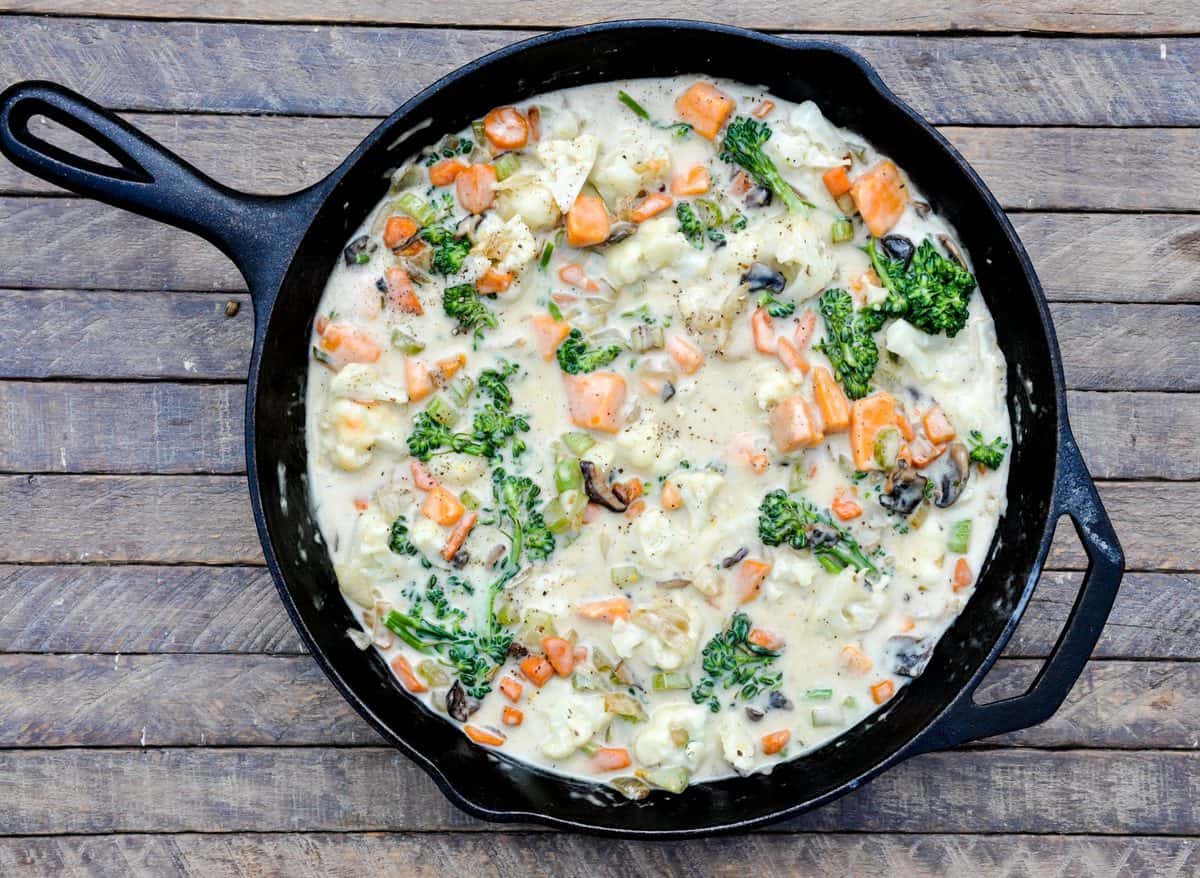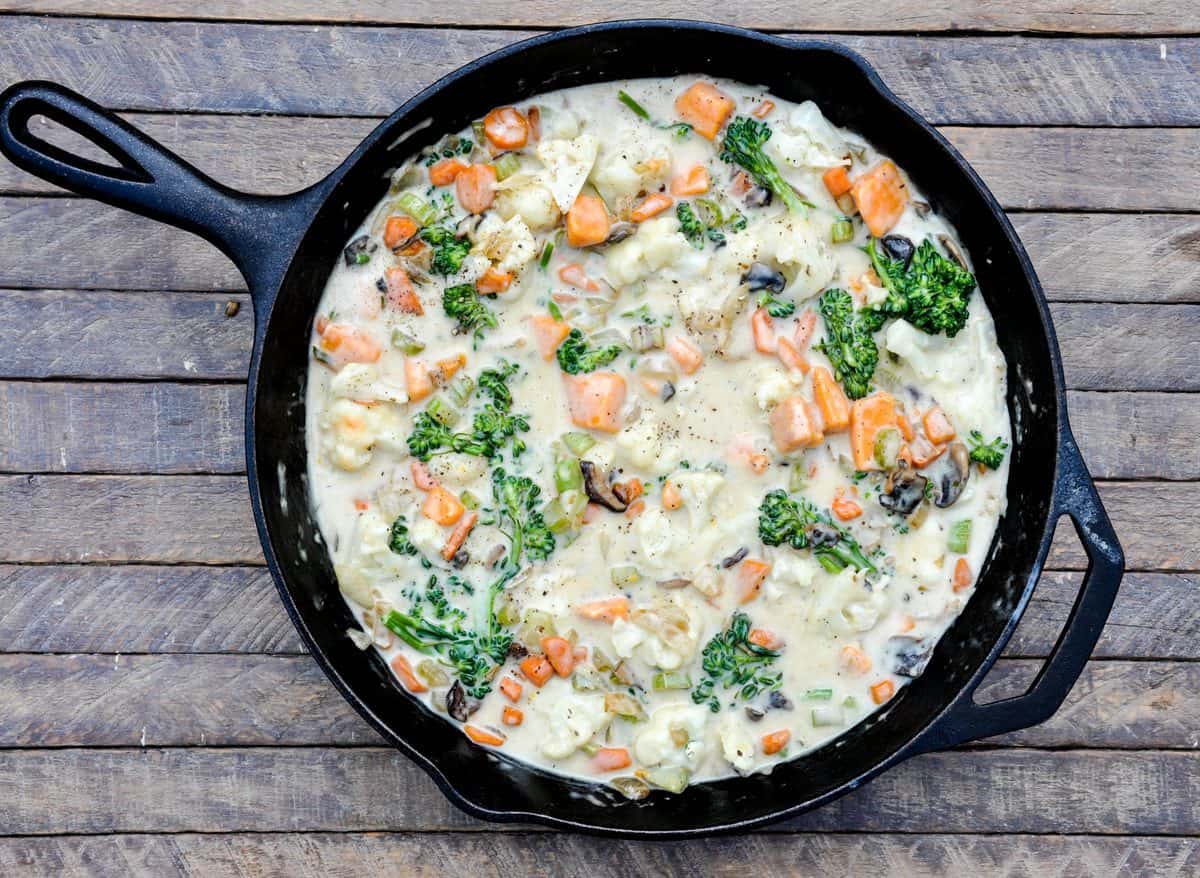 Add in all the cooked veggies to the thickened sauce and stir to combine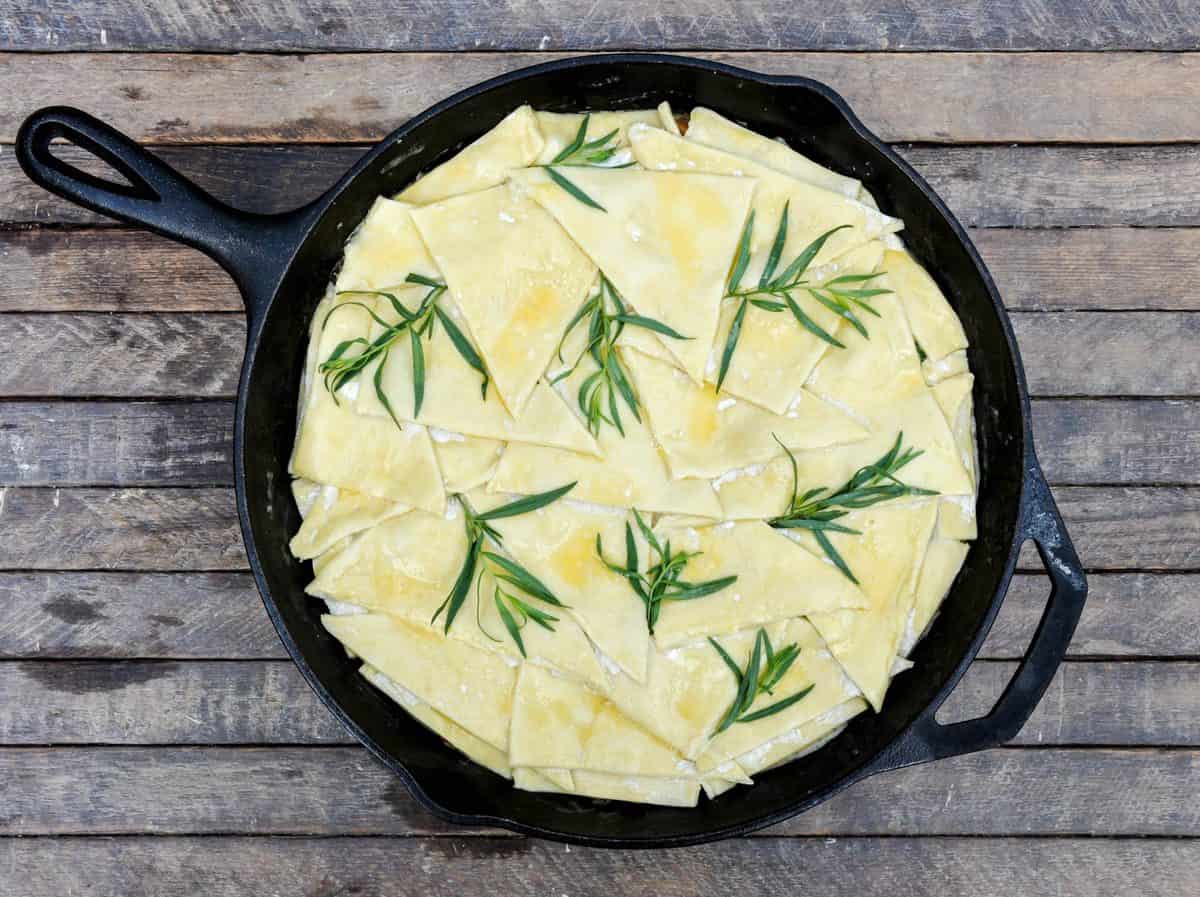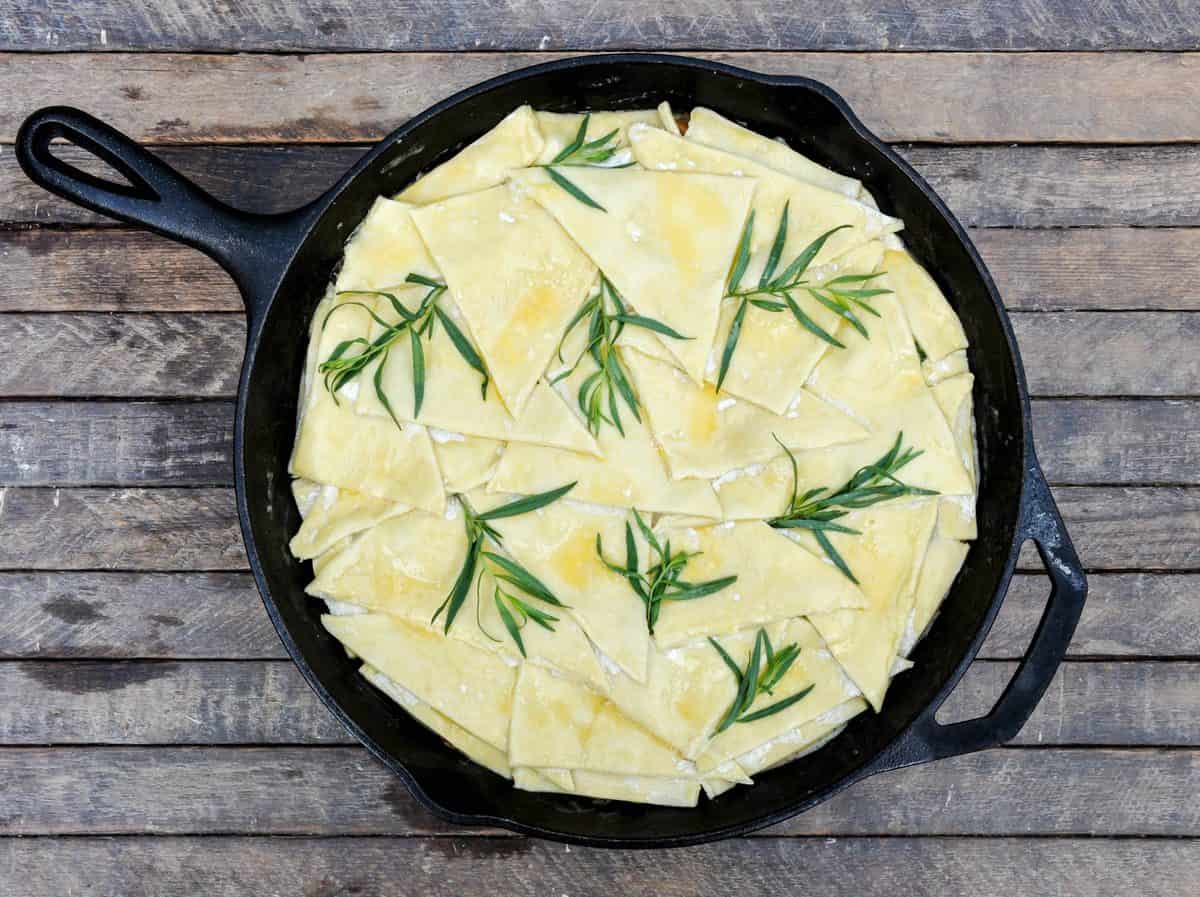 Top the ingredients with puff pastry and fresh tarragon and bake at 375 for about 35 minutes.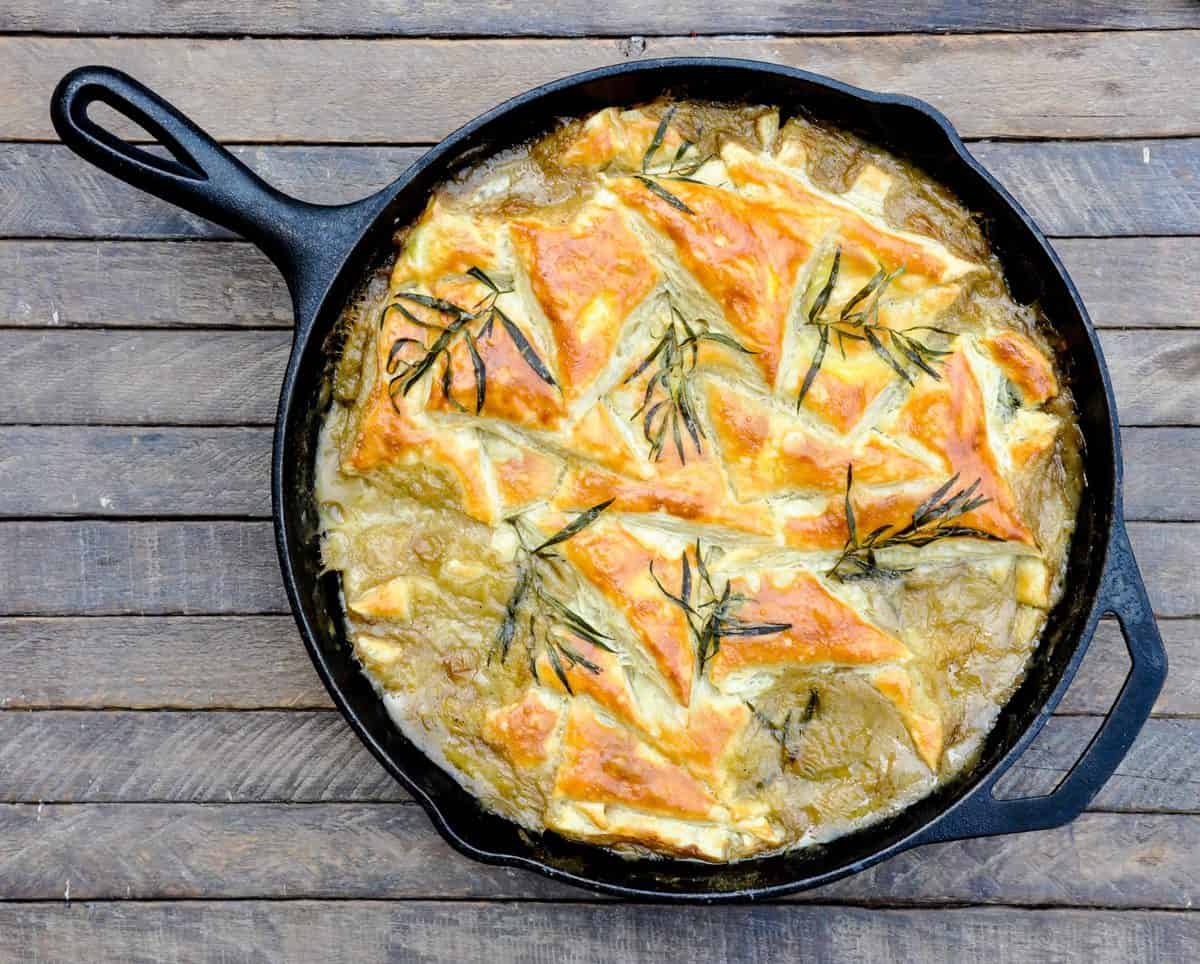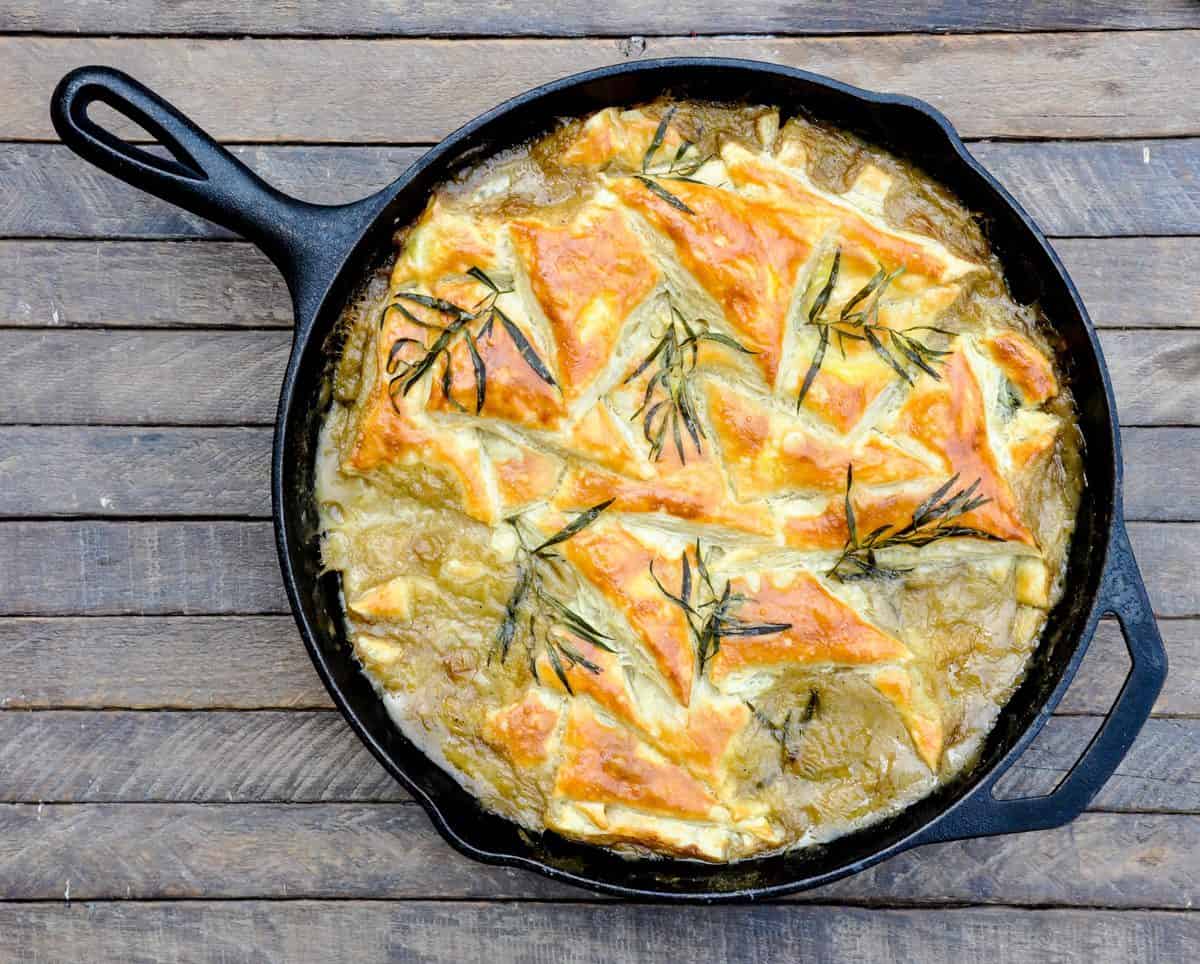 Remove the pot pie from the oven and allow to rest for about 5 minutes before serving.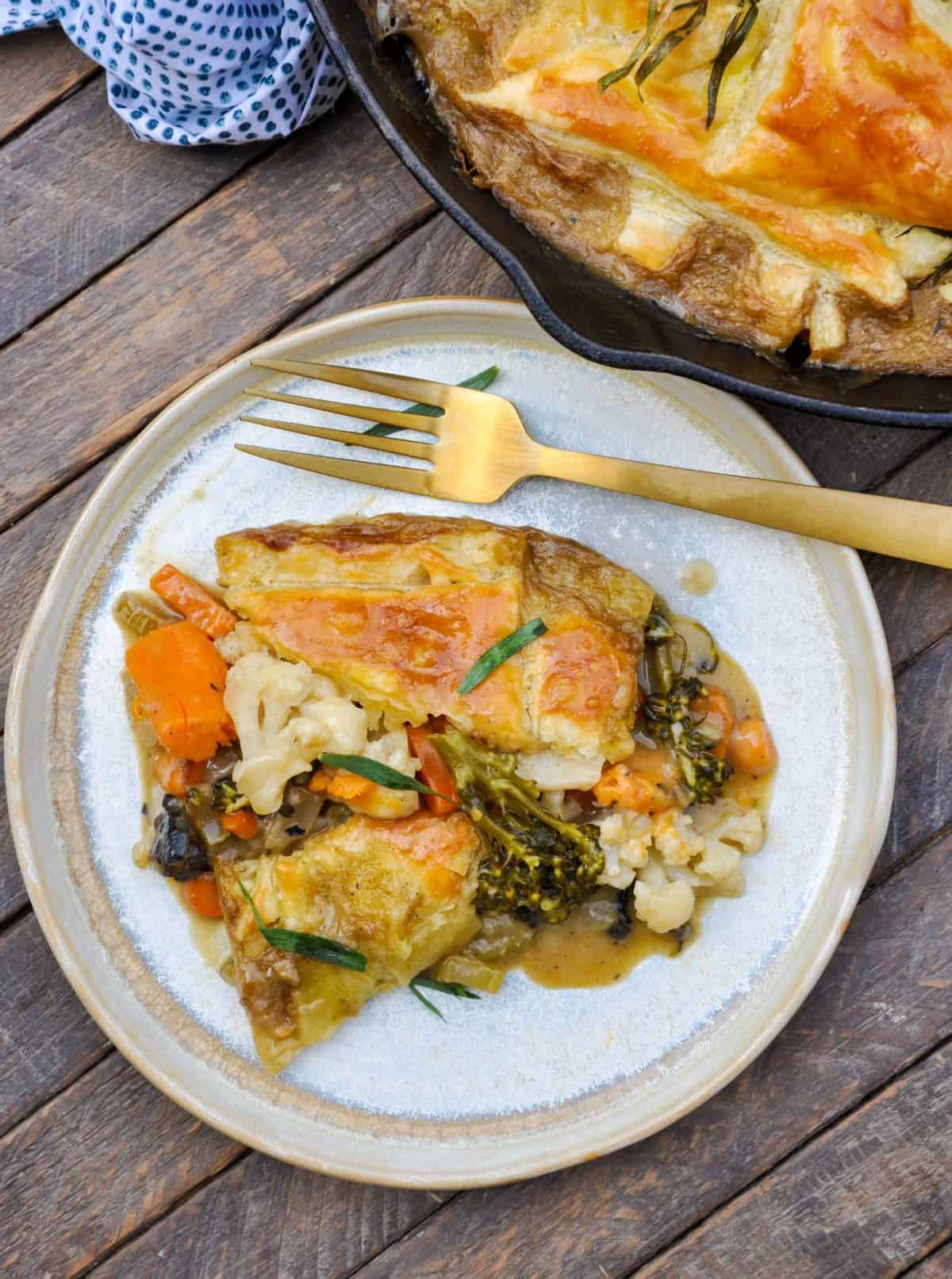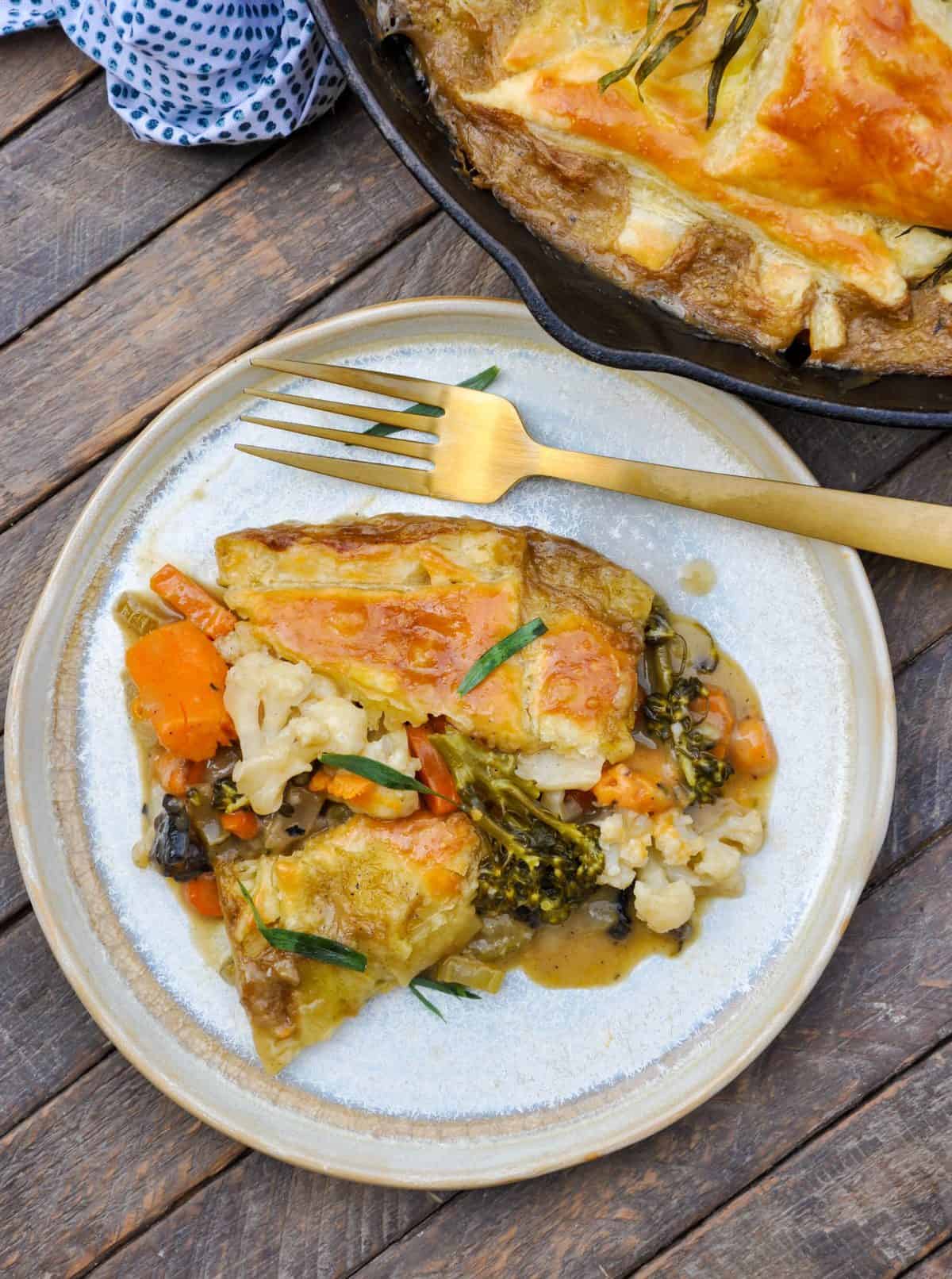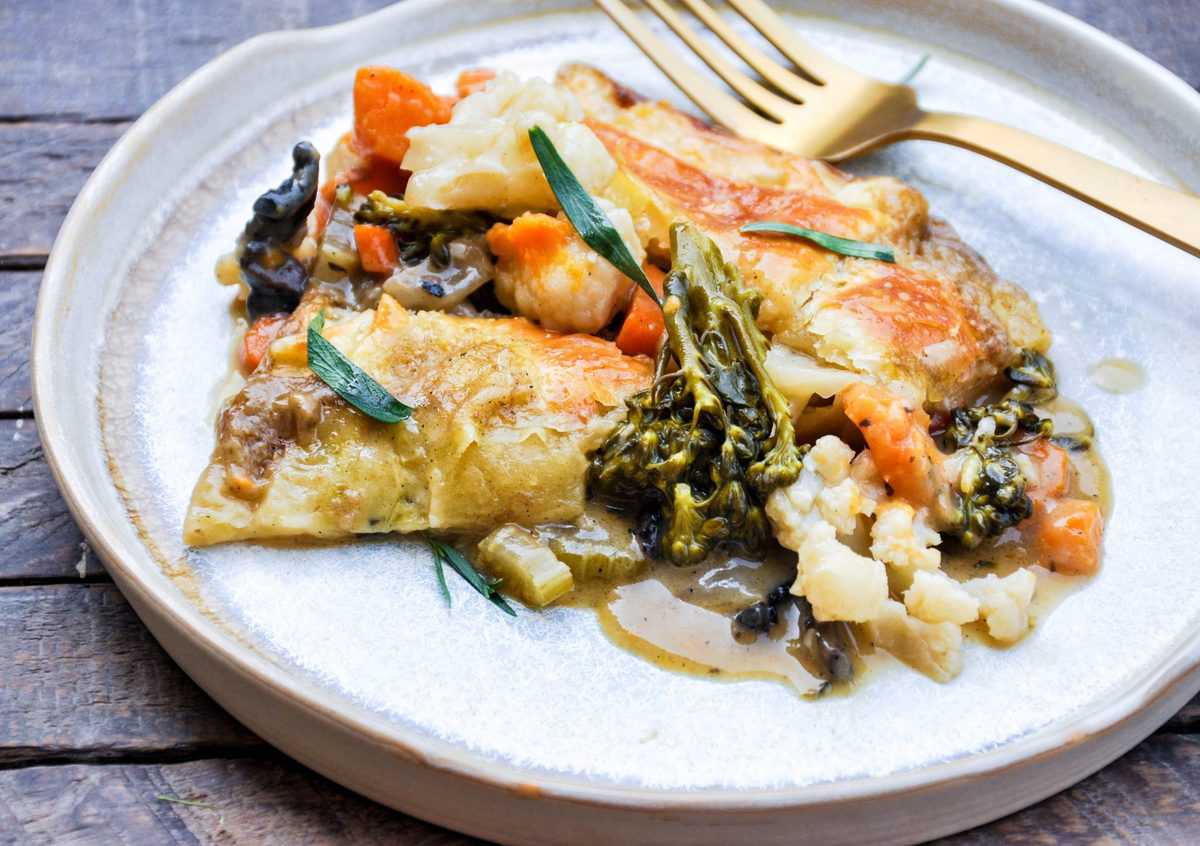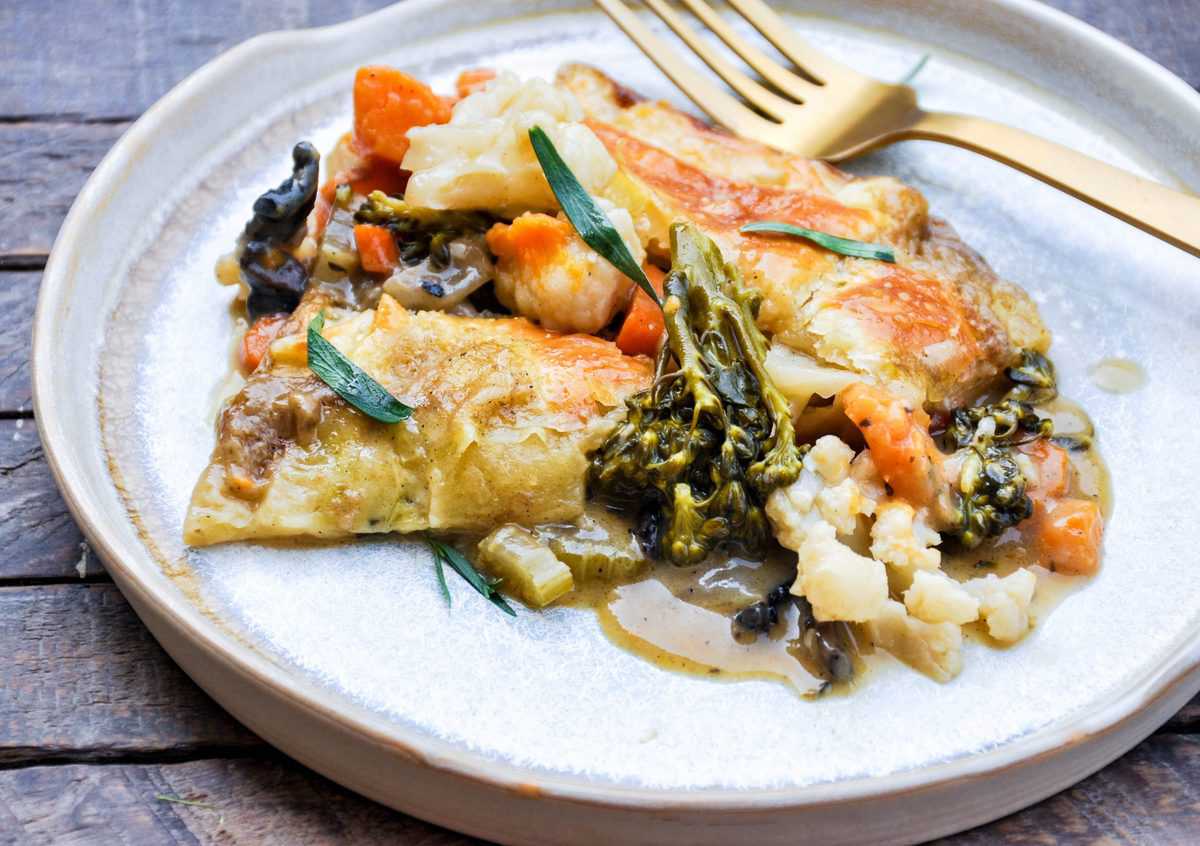 I topped with additional fresh tarragon (you can never have too much tarragon!) and served piping hot.
It. Was. SO. Good.
Here is the easy recipe for ya!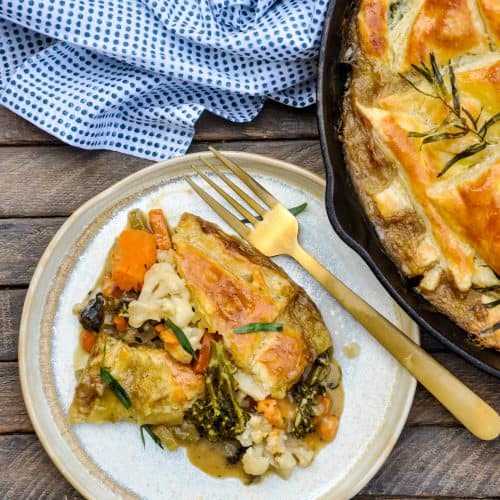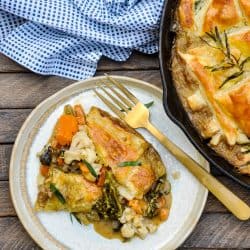 Farmers Market Pot Pie
Ingredients
1 T olive oil
1 T butter
3 carrots, chopped
3 celery stalks, chopped
1/2 yellow onion, chopped
6 whole button mushrooms, sliced
1 clove garlic
1/2 head cauliflower, rough chopped
1 bunch broccolini, rough chopped
1 whole sweetpotato, chopped
3 T butter
3 T white flour
1/2 cup white wine (sauvignon blanc)
2 cups chicken broth
1/2 cup heavy cream
1 T fresh tarragon, rough chopped
2 puff pastry sheets, thawed
1 egg, beaten
Instructions
Preheat oven to 375.

Add the olive oil and butter to a skillet and heat over medium heat. Add the carrots, celery, onion and mushrooms, stirring occasionally until cooked through. Stir in the garlic for the last minute. Remove the vegetables and keep warm.

Add water to a pot and bring to a boil. Add in the broccolini, cauliflower, and sweetpotatoes. Boil for about 7-8 minutes or until cooked through. Drain in a colander.

In the skillet, add in the 3T butter and heat until melted. Using a whisk, stir in the flour and cook for about 30 seconds, until browned. Pour in the wine and stir to combine. Next, whisk in the stock and cream. Add one or two grinds of salt and pepper. Throw in the fresh chopped tarragon and simmer for about 10 minutes until thickened.

Add in all the cooked veggies to the sauce and stir to combine. Remove from the heat.

Cut the puffed pastry into triangle shapes and place them on top of the vegetable ingredients, making sure to overlap to cover. Tuck in a few larger pieces of tarragon. Brush with the beaten egg.

Place the pot pie into the oven and bake for 35 minutes or until golden and bubbly.
If you love one pot meals like I do, here are a few more you should try: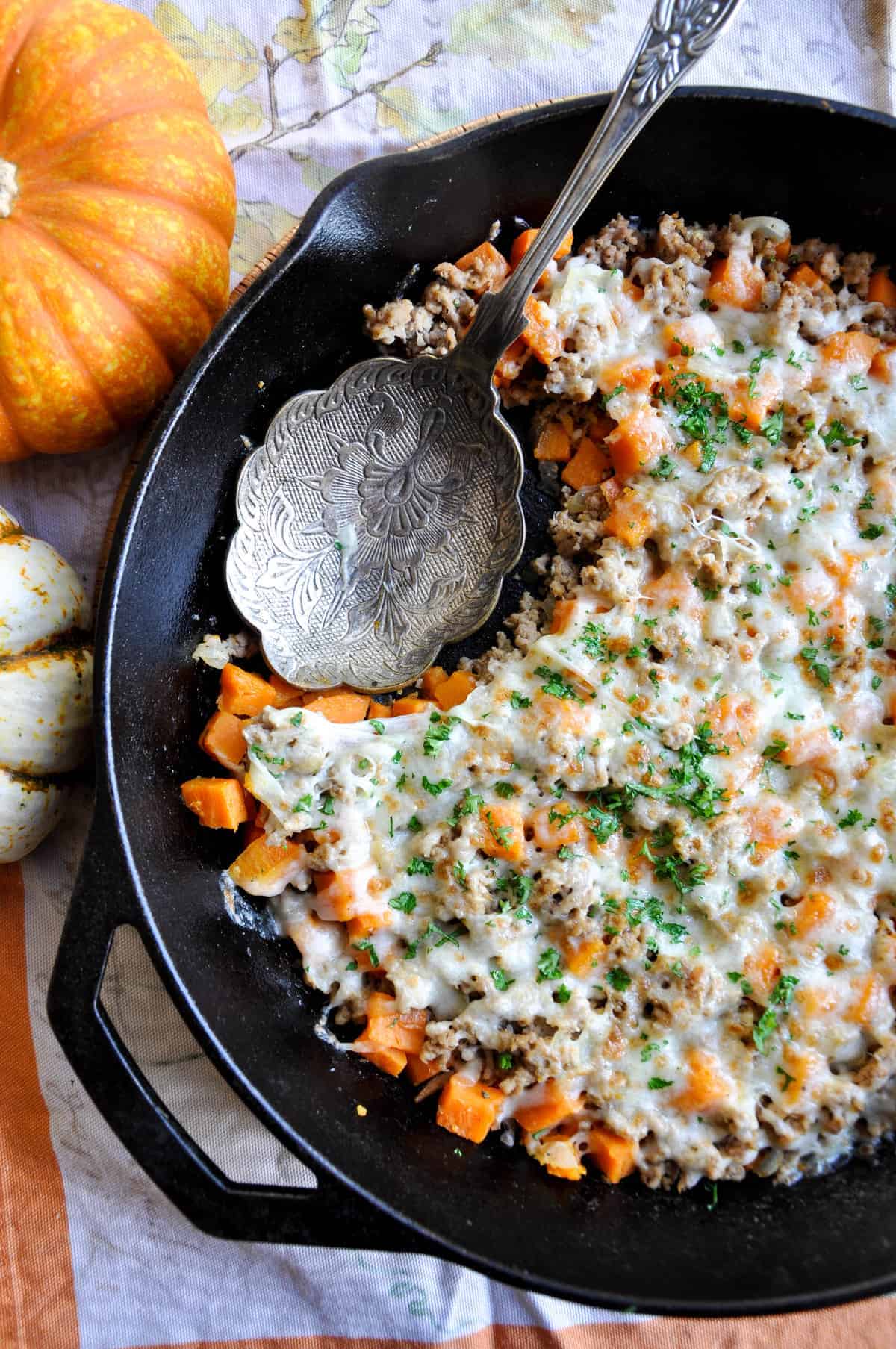 Our Ground Turkey Skillet Melt with Sweetpotatoes is simple and the kids will love it!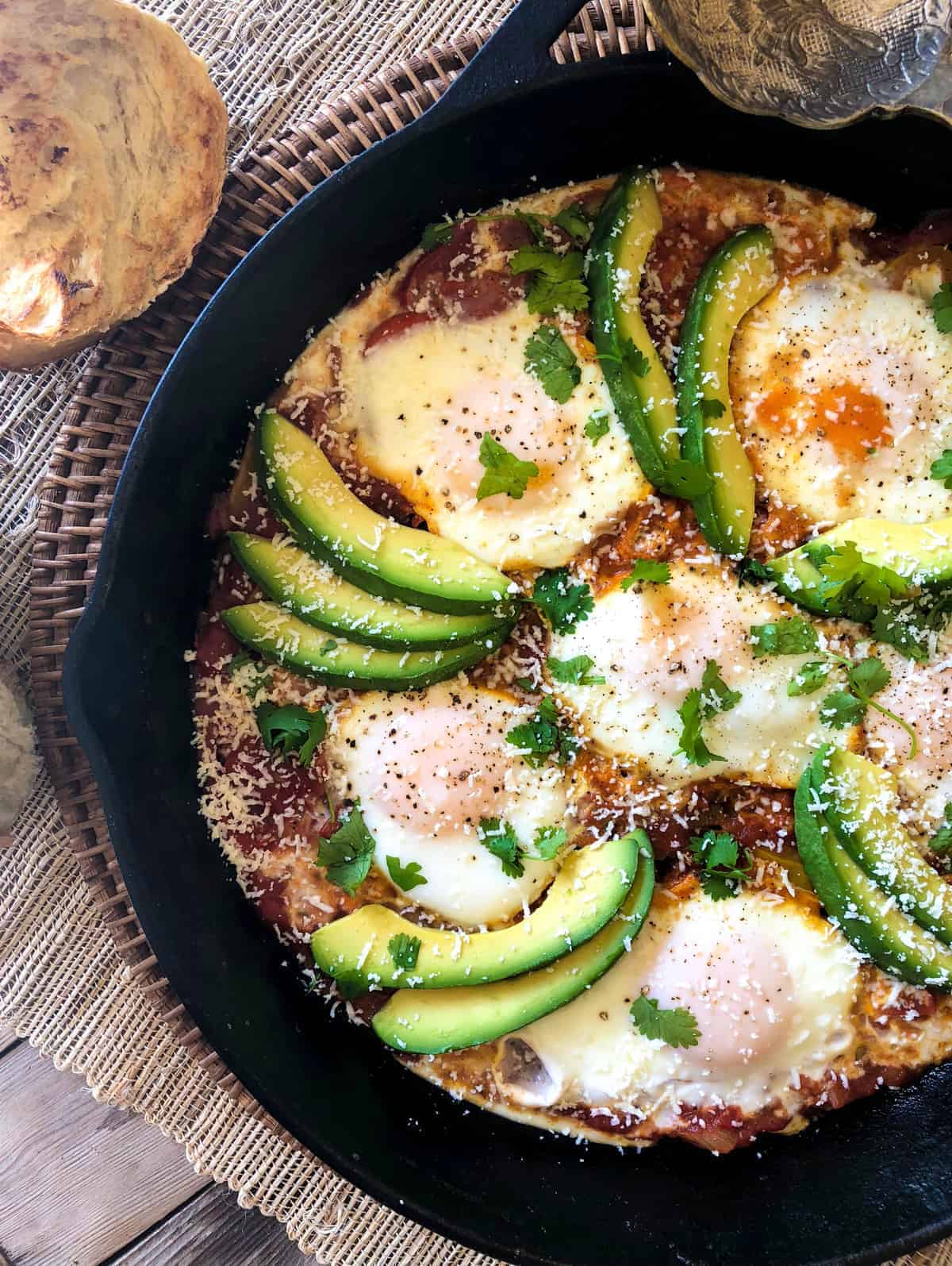 This Cal-Mex Shakshuka is perfect for weekend brunch!