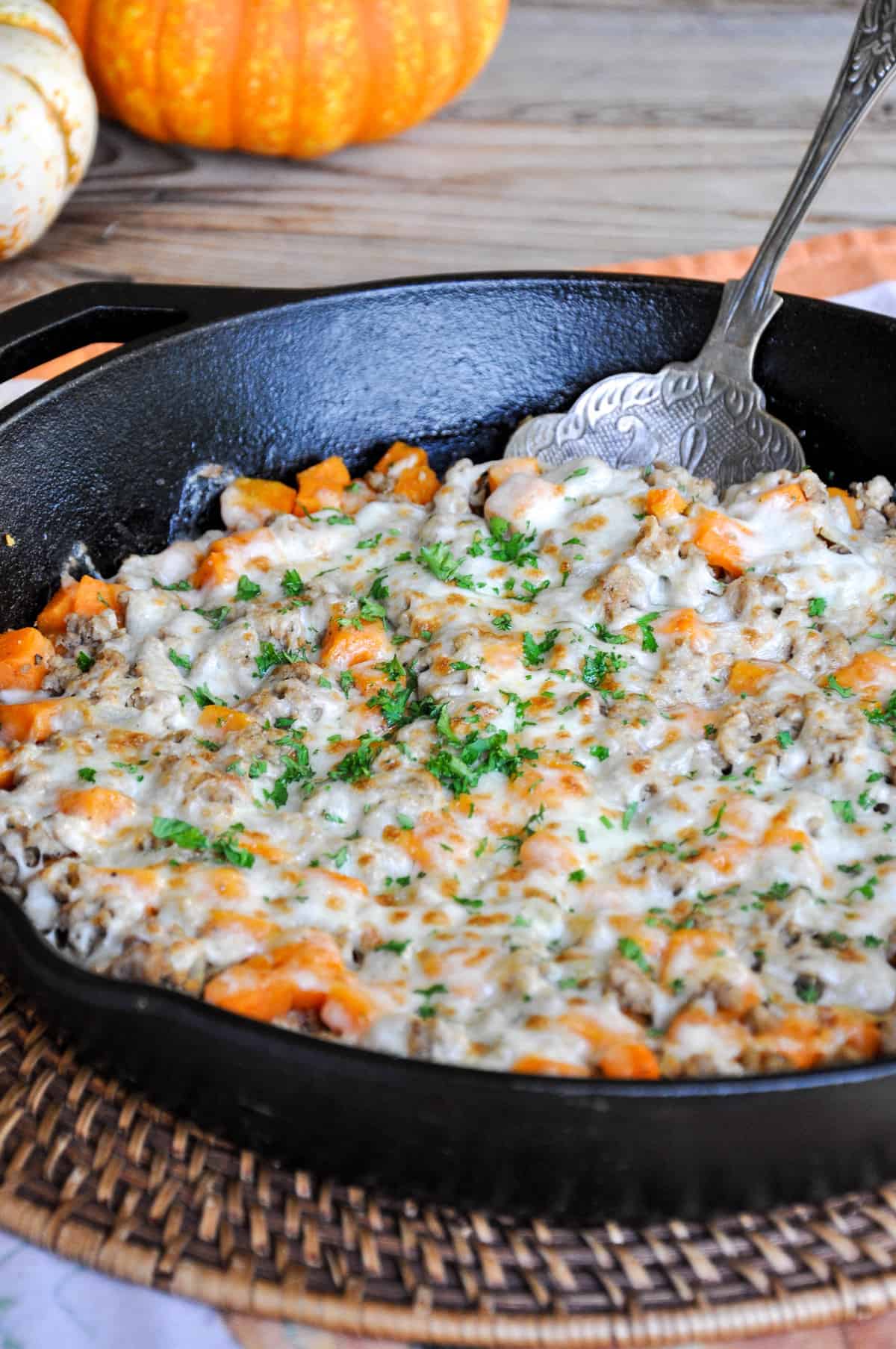 CA GROWN Blog
Discover. Learn. Connect.
Ground Turkey Skillet Melt with Sweetpotatoes
November 2, 2016
Eat the Season!
Sign Up For Weekly Recipes
« Back to Recipes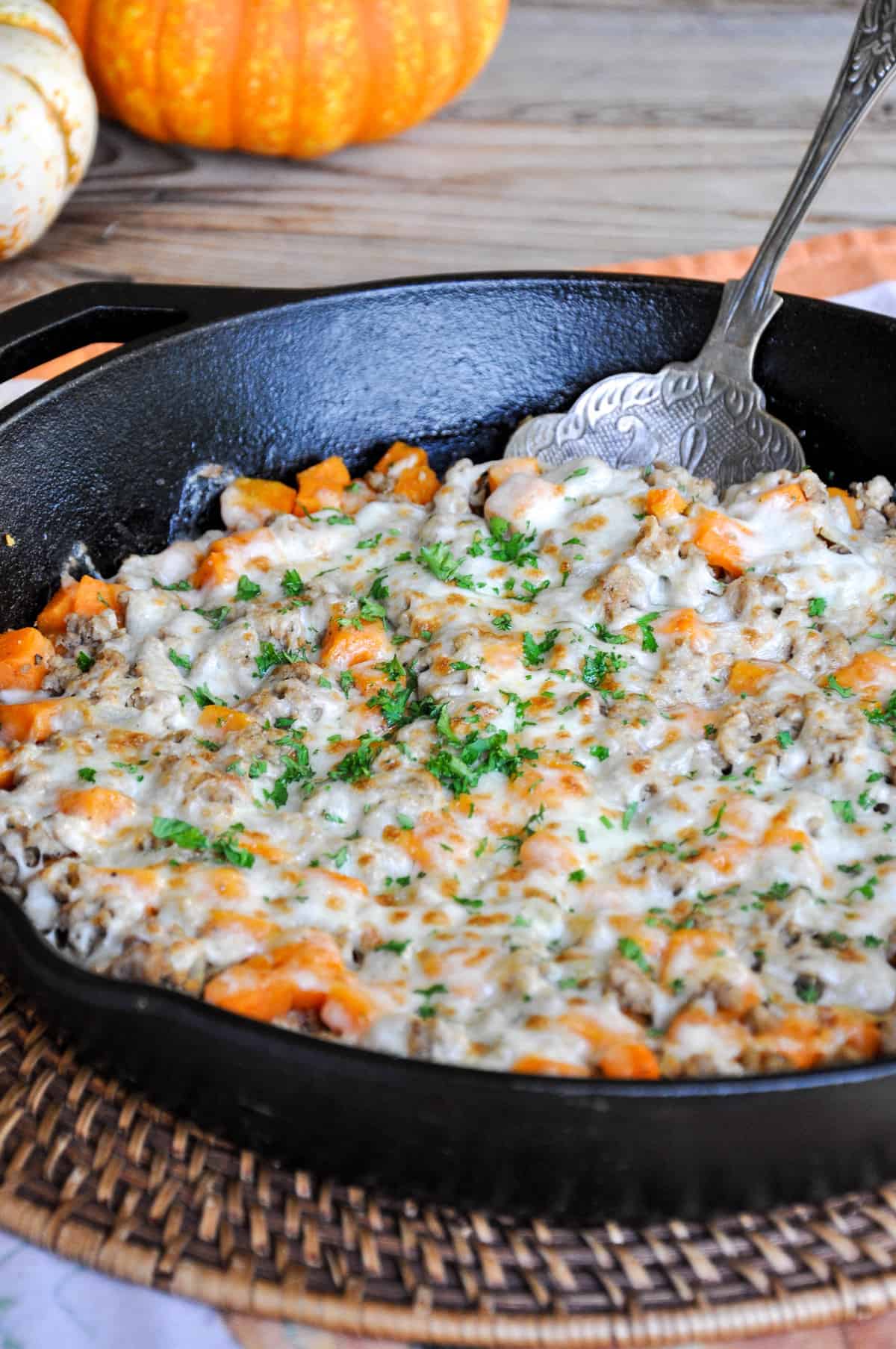 Ground Turkey Skillet Melt with Sweetpotatoes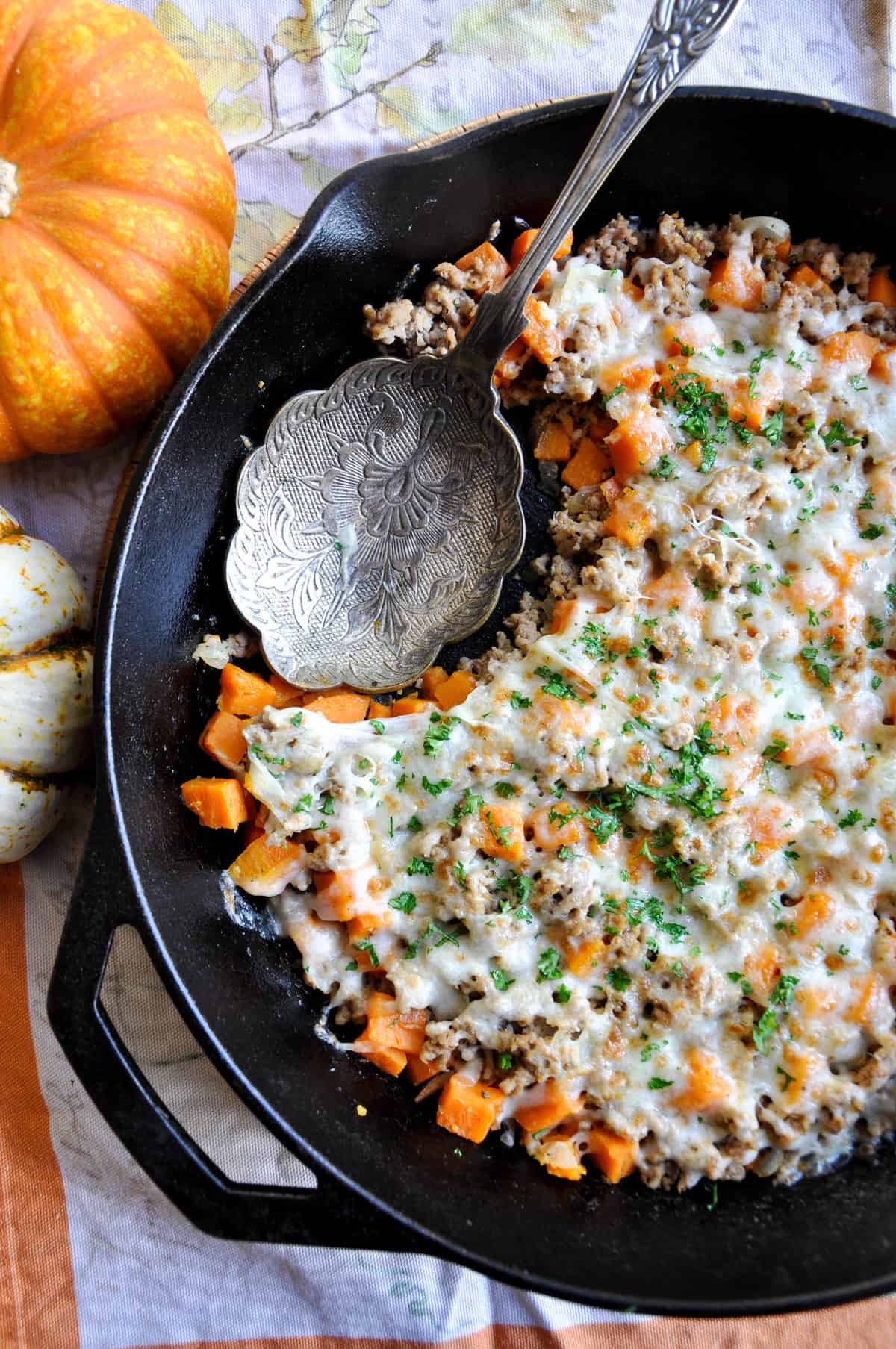 Topped with a gooey layer of melted cheese, I promise this simple, tasty skillet meal will be your new fall family favorite. The cubed sweetpotatoes cook quickly and bring a mildly sweet element to the dish. It all cooks up in one skillet (cast iron works best) so serving and clean up is easy!
Serve with a fresh Caesar's salad and a slice of toasted sourdough bread for the perfect weekday meal.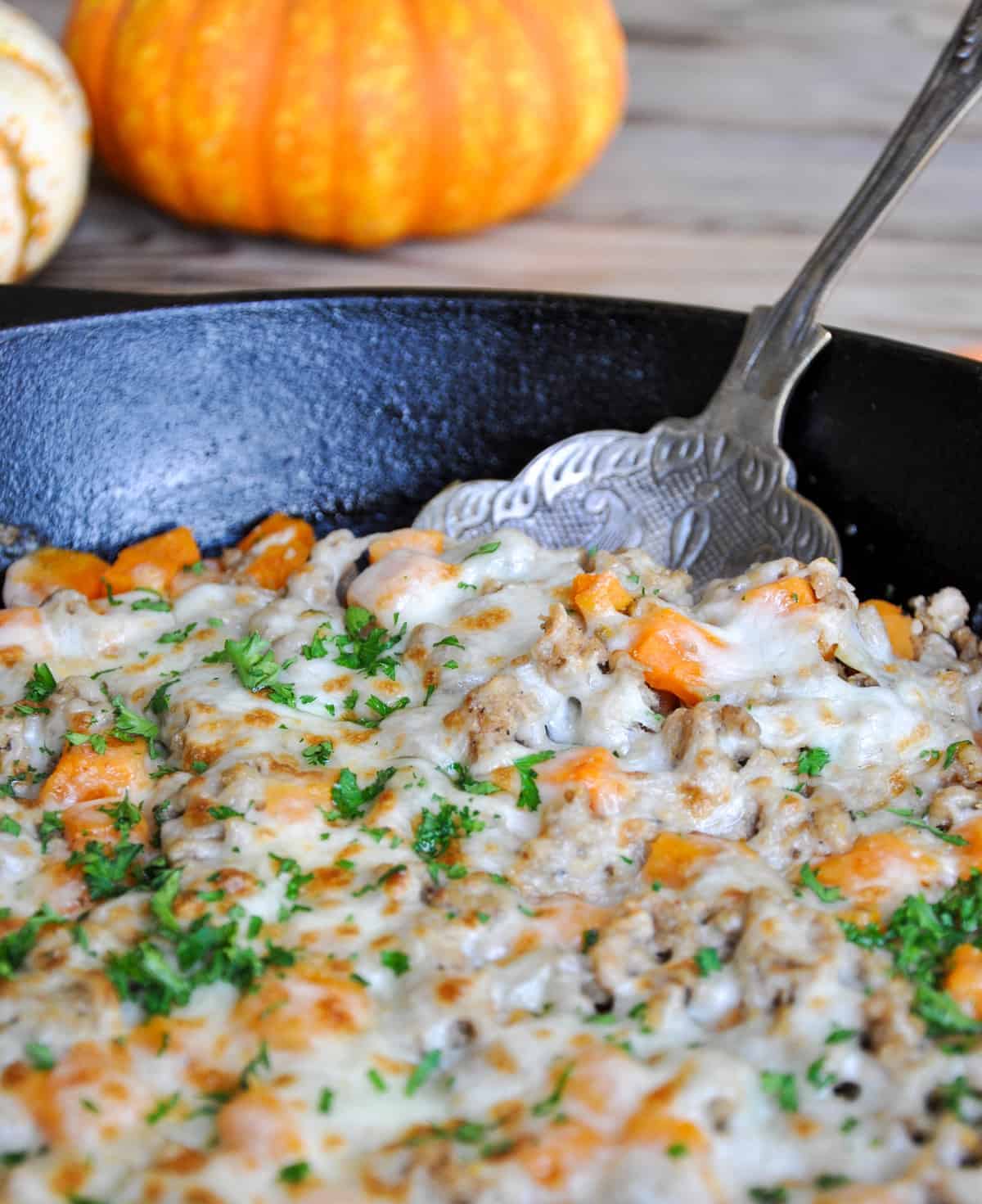 I purchased a pound of Foster Farm's ground turkey (love those convenient one pound packages!) and made quick work of this dish. It really is super simple; onions, garlic, sweetpotatoes, and a layer of melted cheese that just takes this dish over the top!
Of course I had to top it all of with a fresh mincing of parsley that is now growing wild in my garden.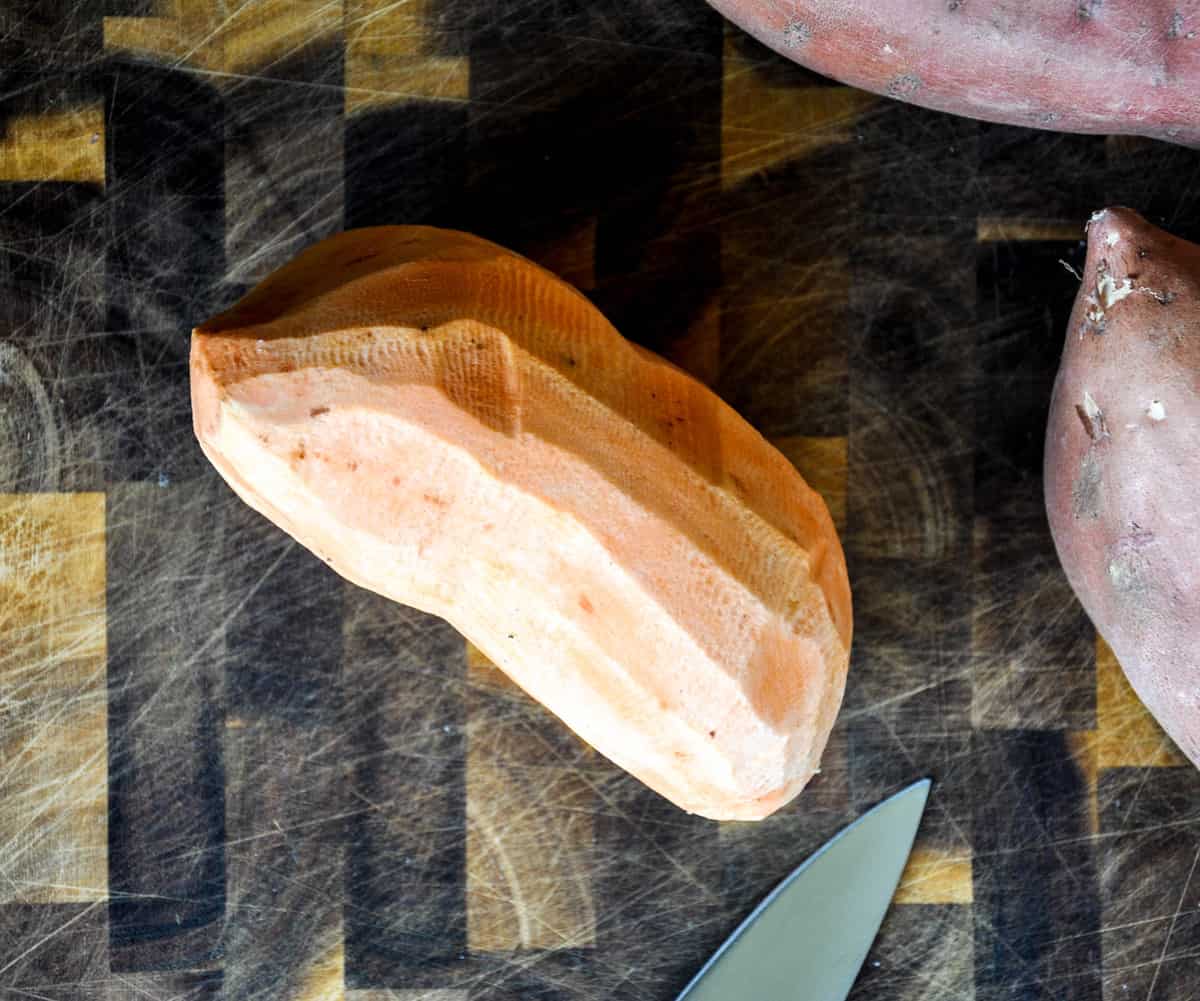 There are several different colors and varieties of sweetpotatoes which you can check out HERE. I used the garnet (red) sweetpotato. The exterior skin is a reddish brown, but the interior flesh is a beautiful orange.
They are perfect for making sweetpotato fries, too!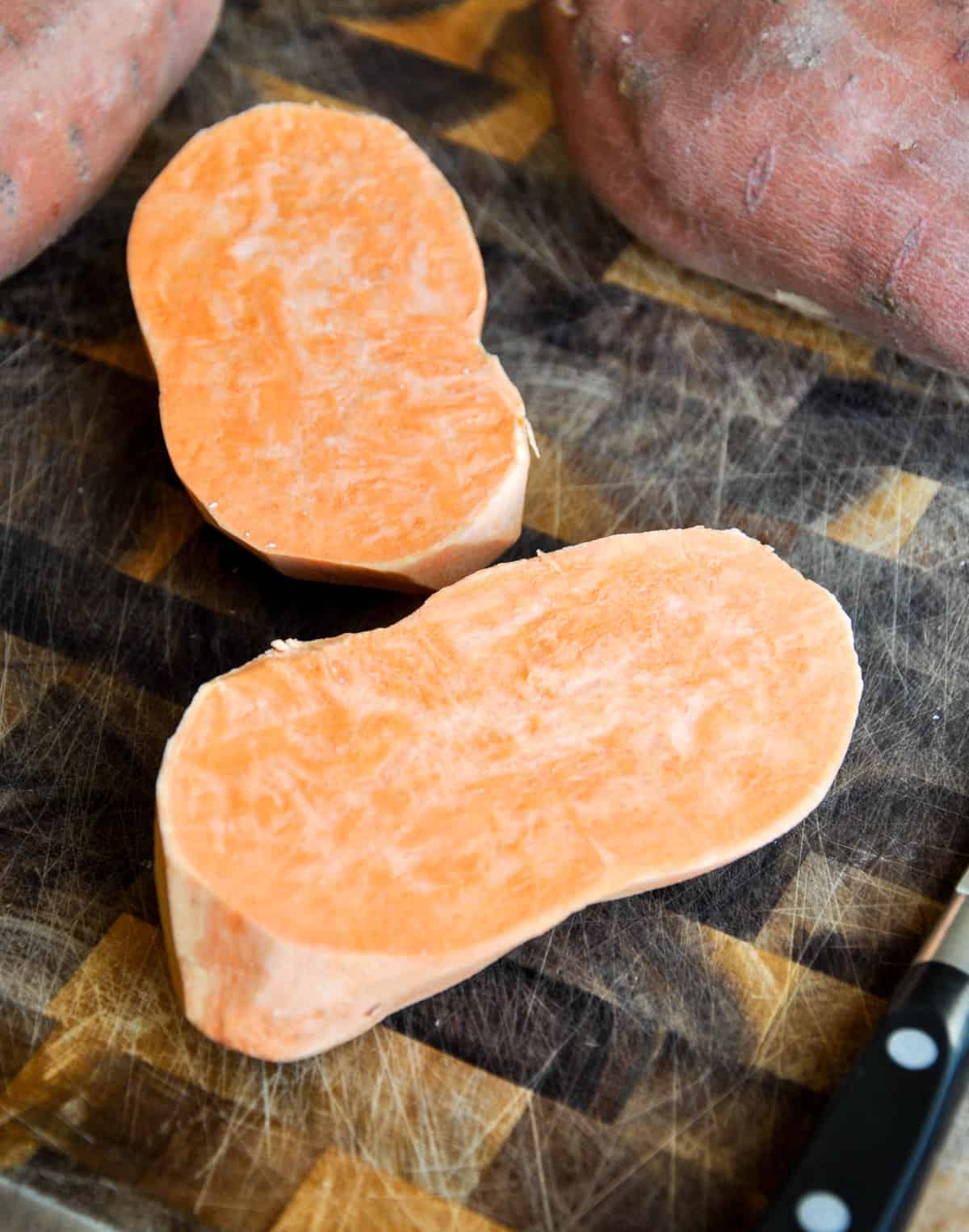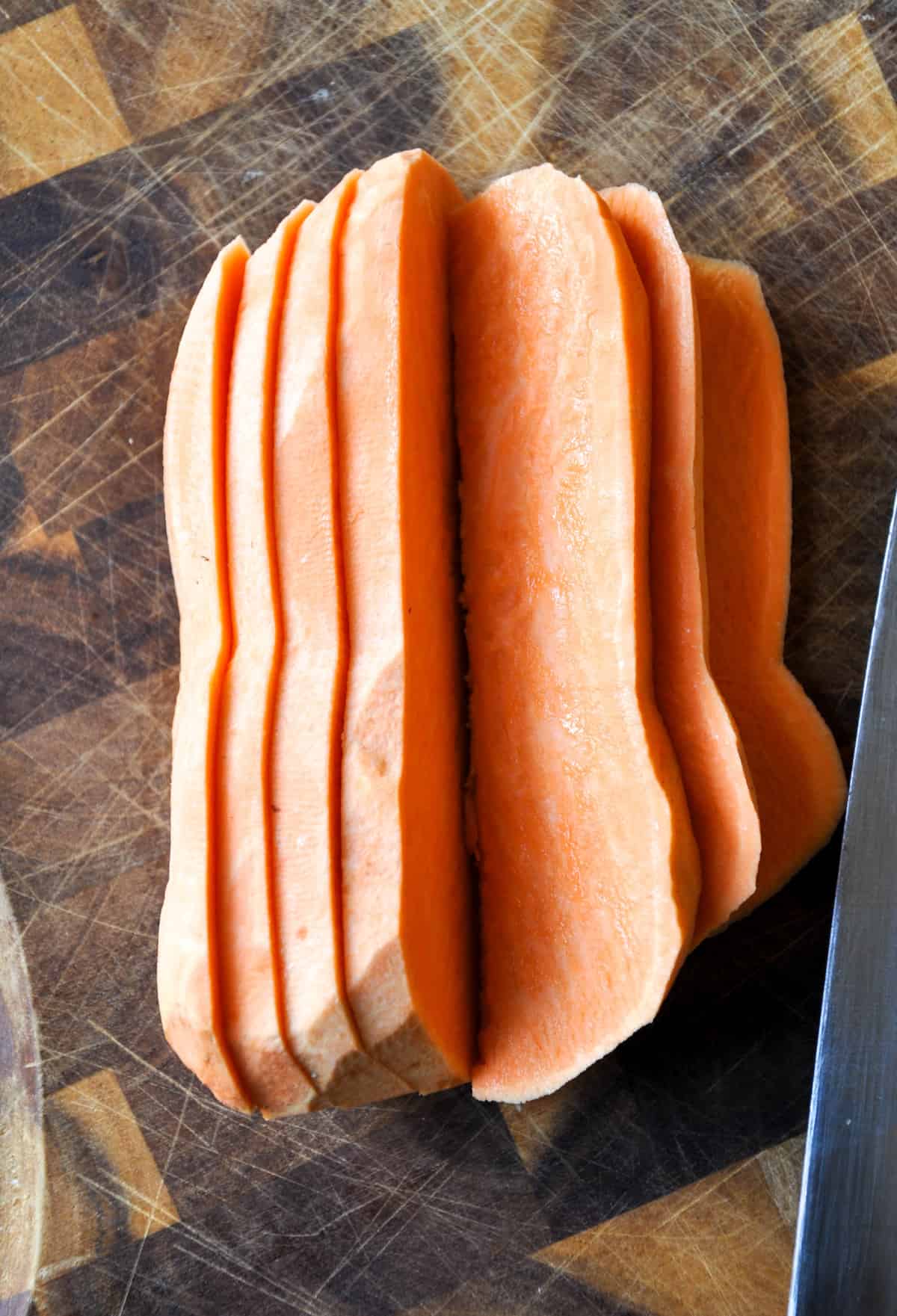 Just peel and chop up the sweetpotato into a medium dice…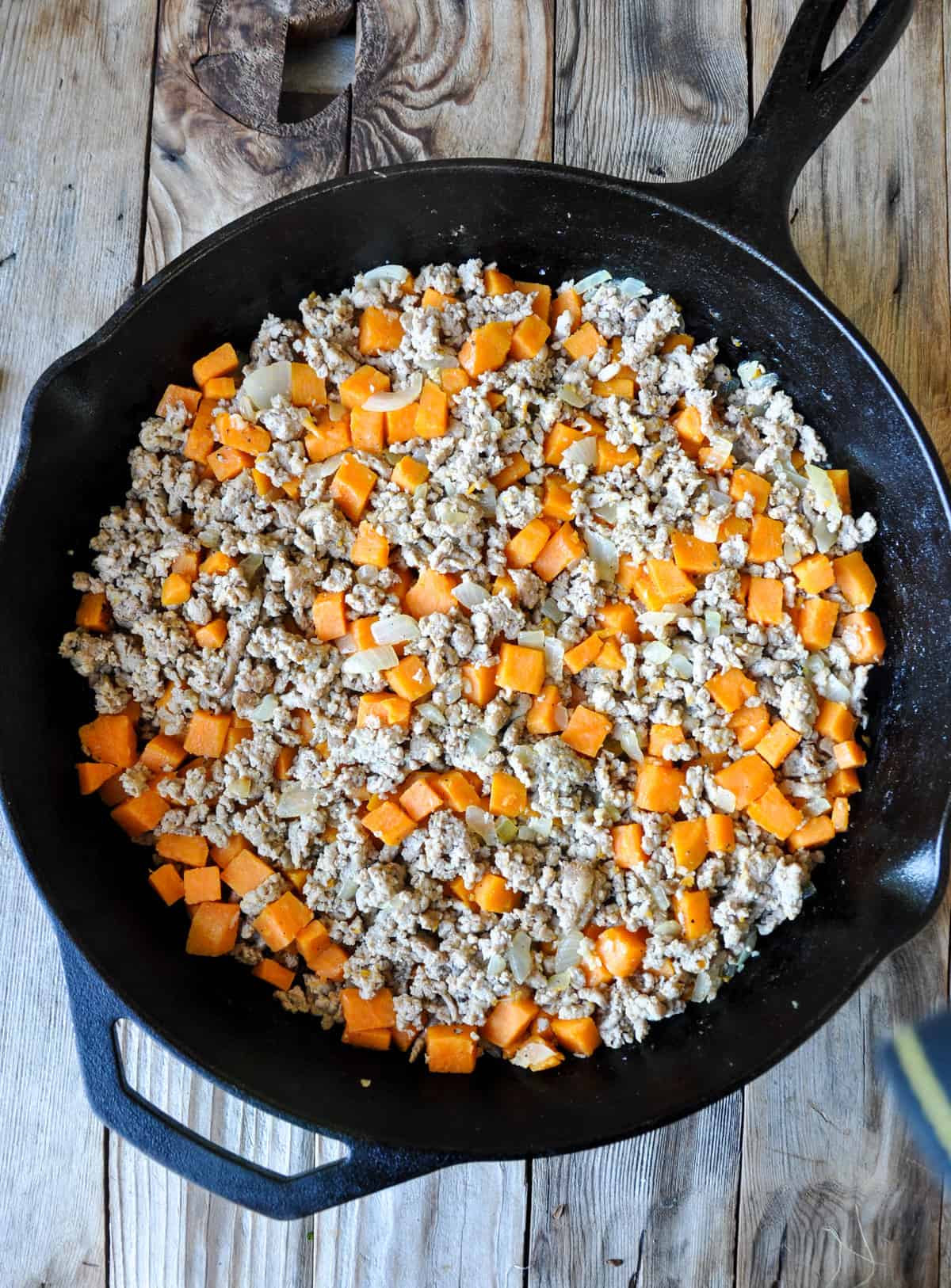 Salute the onion, garlic, and turkey for a few minutes and then add the sweetpotato and seasoning.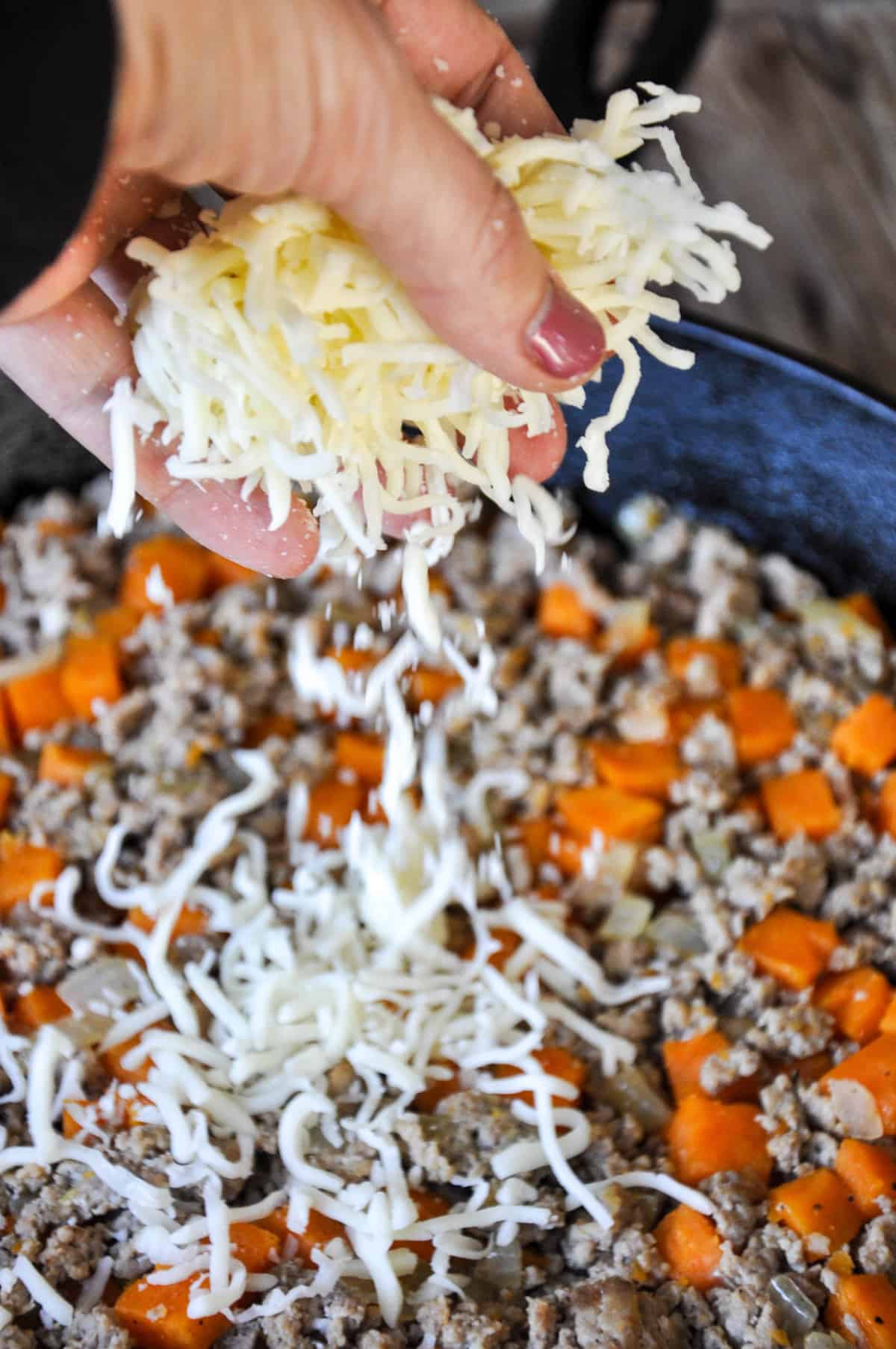 Top with a generous layer of mozzarella cheese.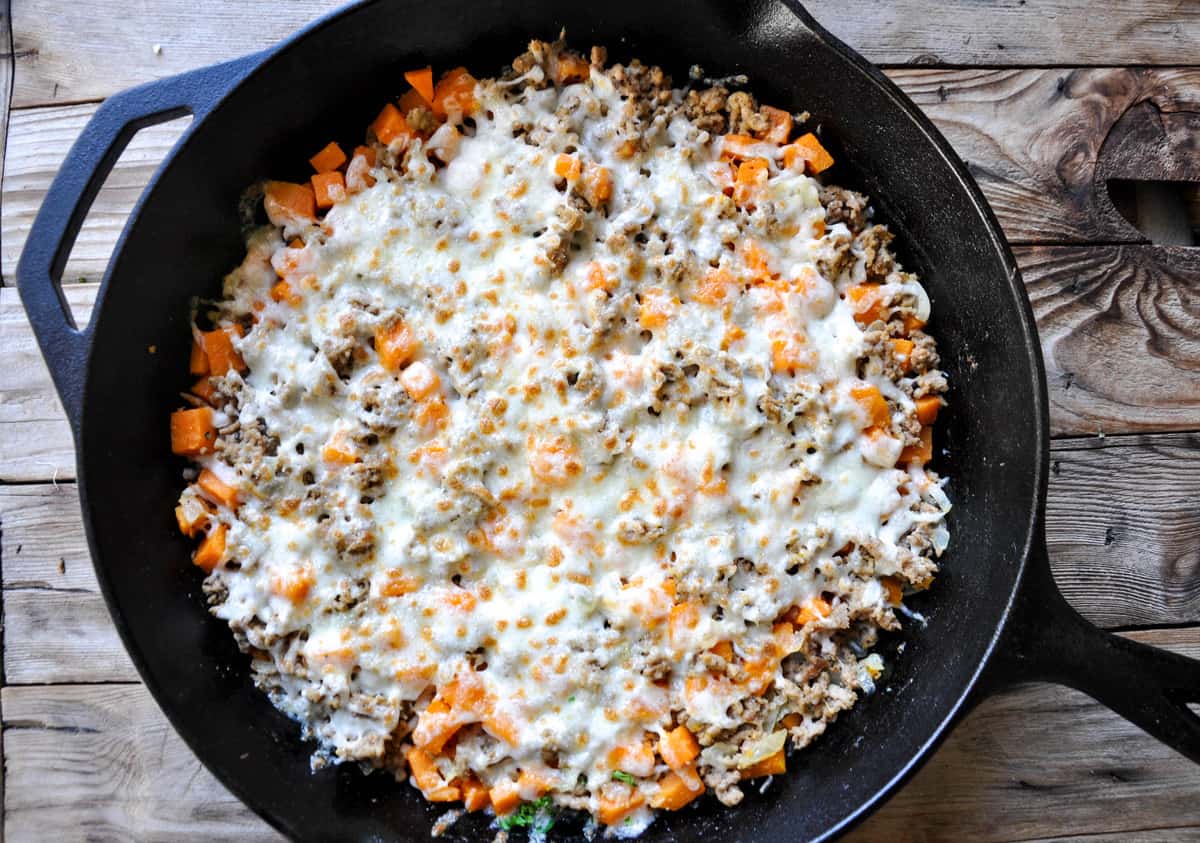 And broil until nice and crispy…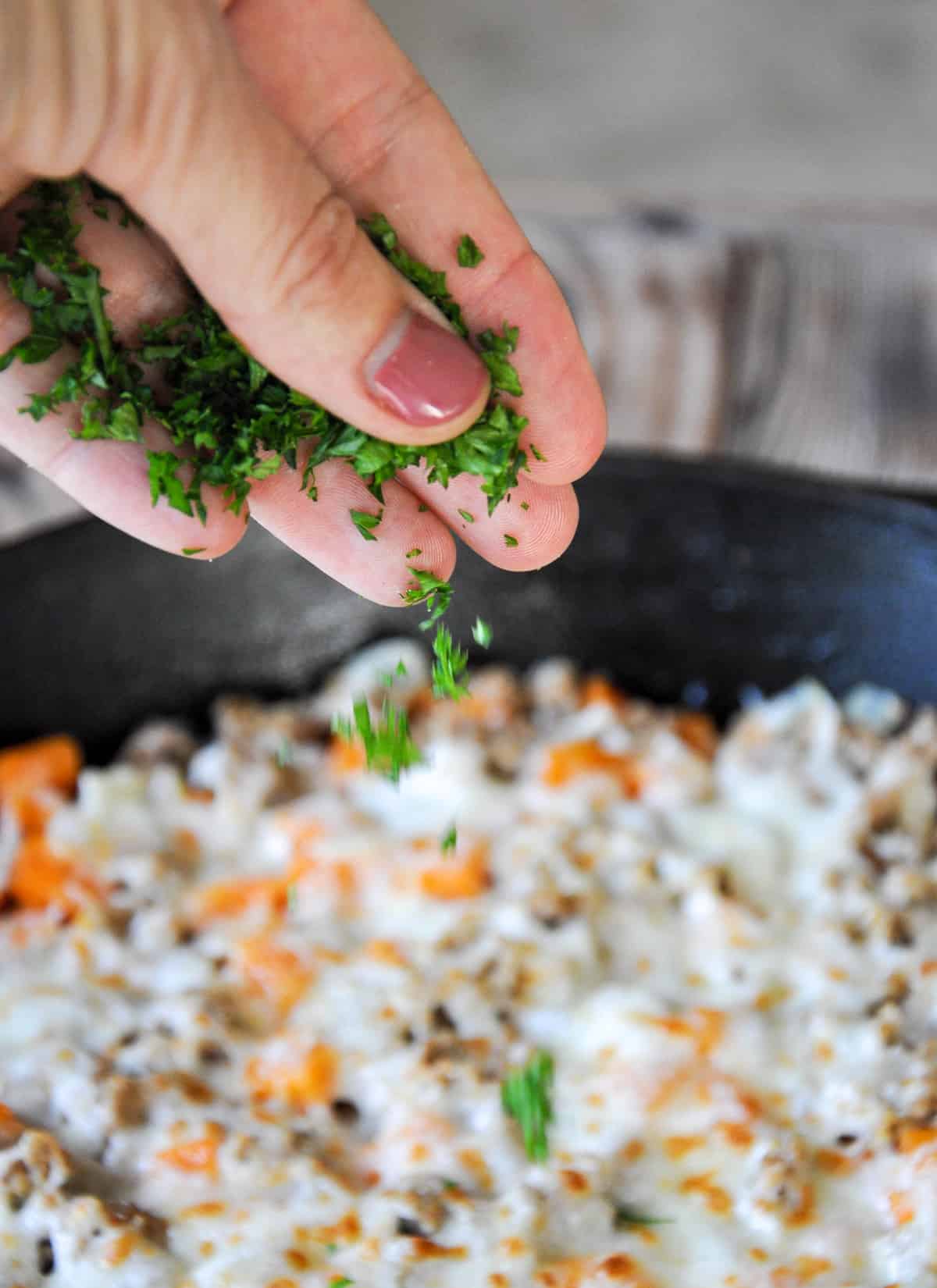 Sprinkle with fresh, chopped parsley and serve!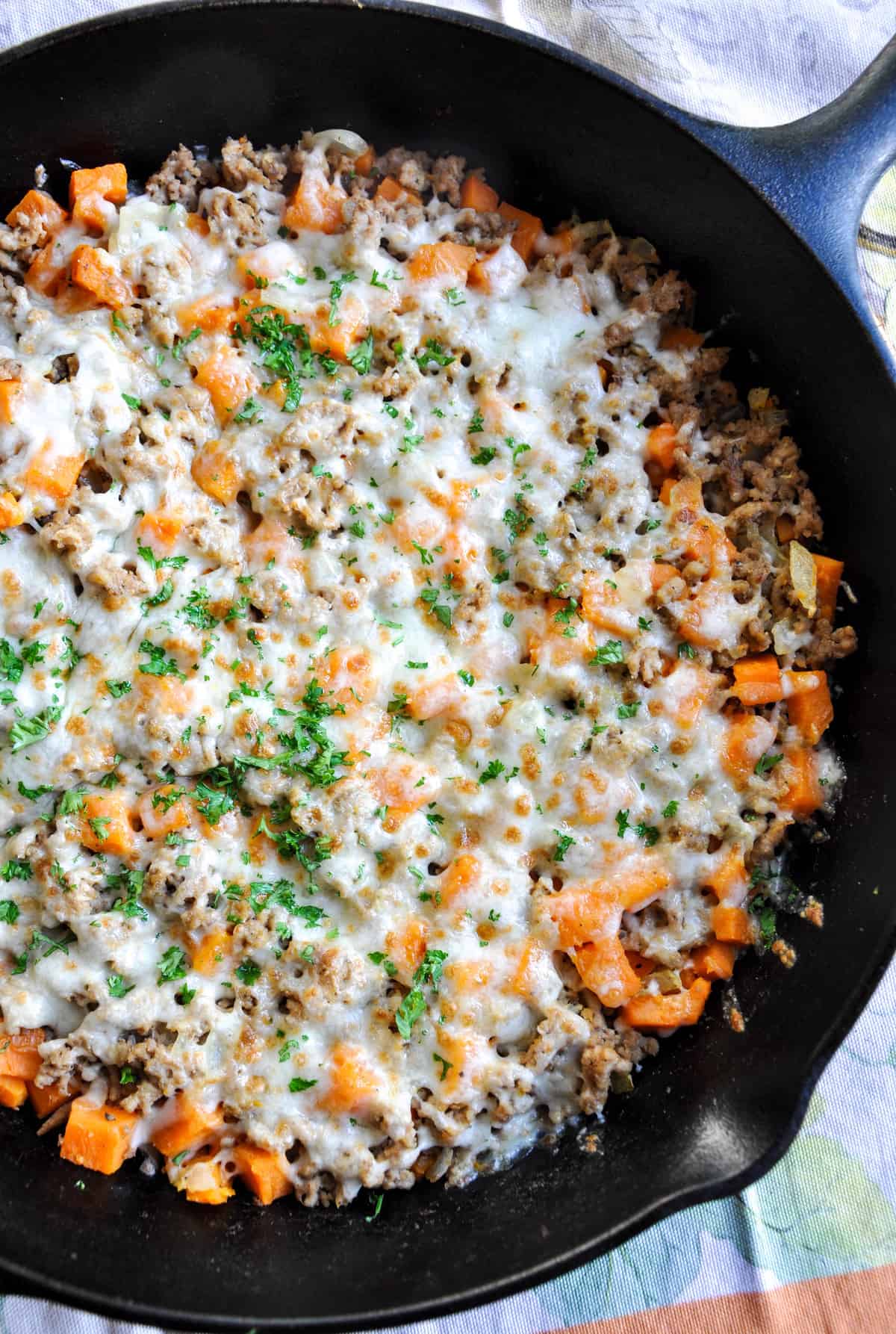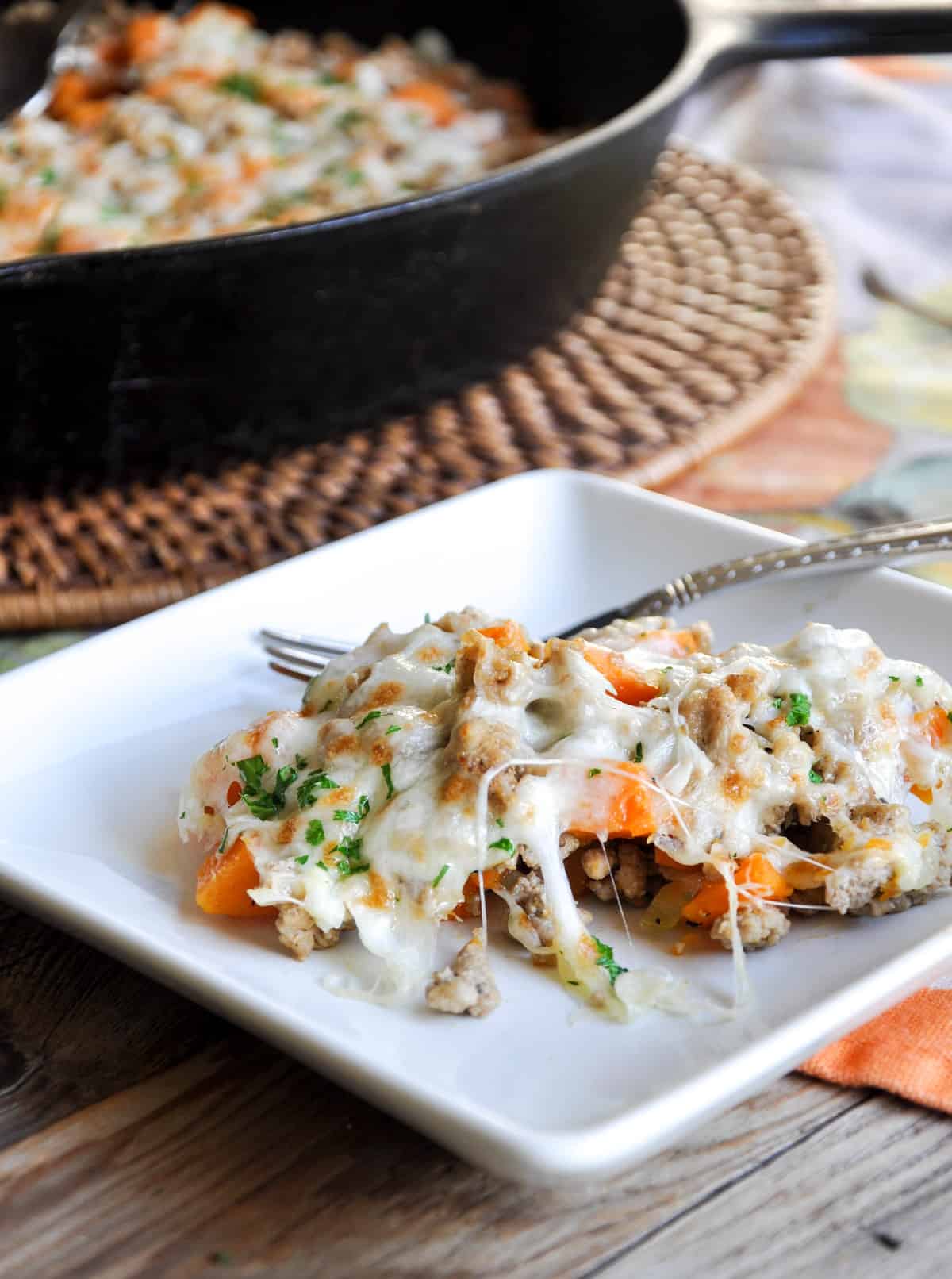 Make it tonight! Here is the recipe for ya…
Ground Turkey Skillet Melt with Sweetpotatoes
2016-11-01 22:36:53
Serves 6
Ingredients
2 T. olive oil
1 small yellow onion, diced small
2 cloves garlic, minced
1 lb. ground turkey
1 large sweetpotato, peeled and cubed
Salt and pepper
1 cup shredded mozzarella cheese
Fresh, chopped parsley
Instructions
Heat olive oil in a cast iron skillet on medium heat
Add onions and cook for a few minutes until translucent
Season turkey with salt and pepper and add it with the garlic and stir until cooked
Add the sweetpotatoes and cover the skillet with foil. Allow to cook for about 5 minutes, checking for doneness until tender
Turn on broiler. Add shredded cheese to the top of the skillet and place under broiler until browned.
Top with parsley and serve hot!
Adapted from Inspiration
California Grown https://californiagrown.org/