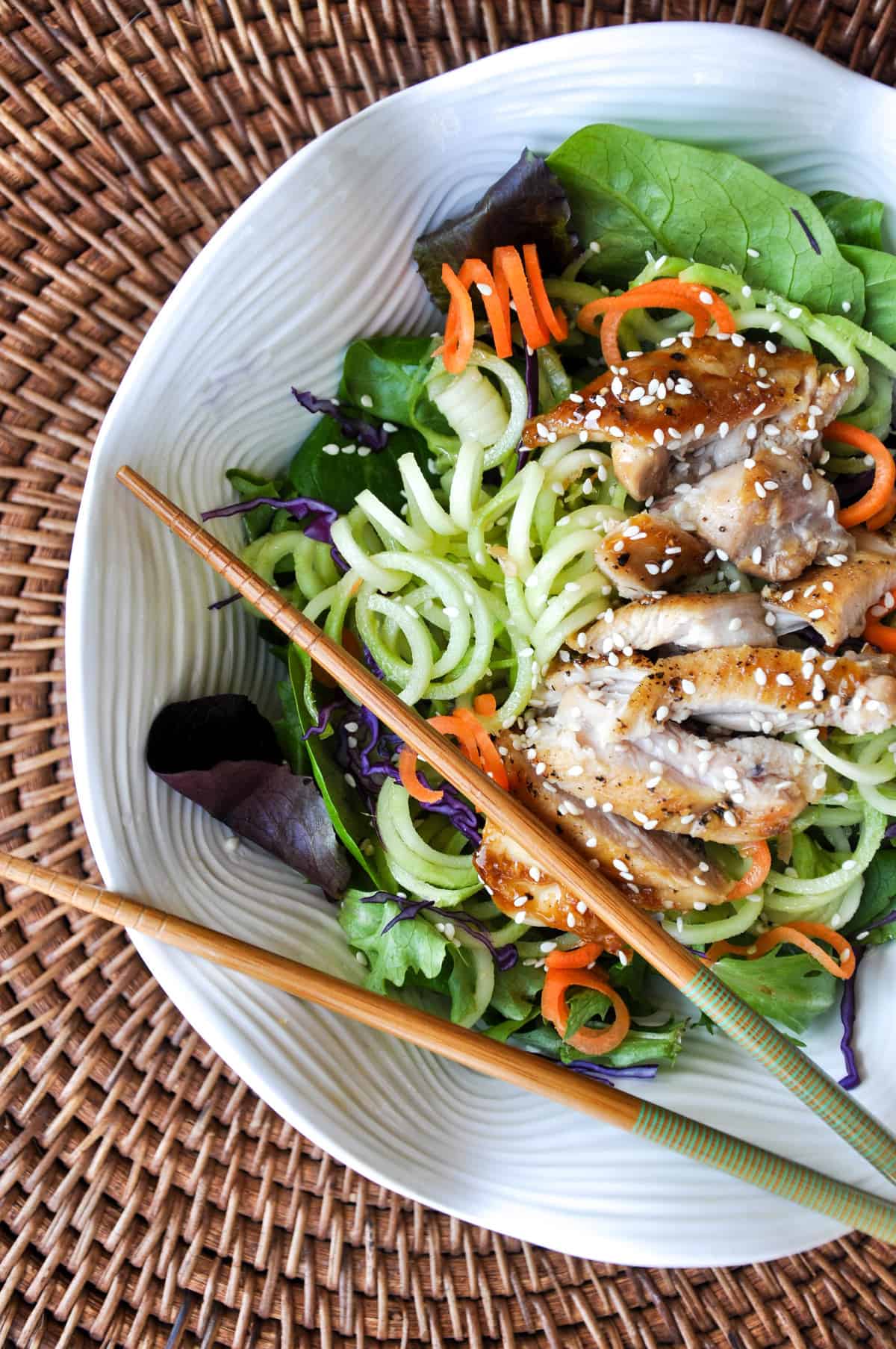 CA GROWN Blog
Discover. Learn. Connect.
Spiralized Broccoli Teriyaki Chicken Bowl
February 15, 2017
Eat the Season!
Sign Up For Weekly Recipes
« Back to Recipes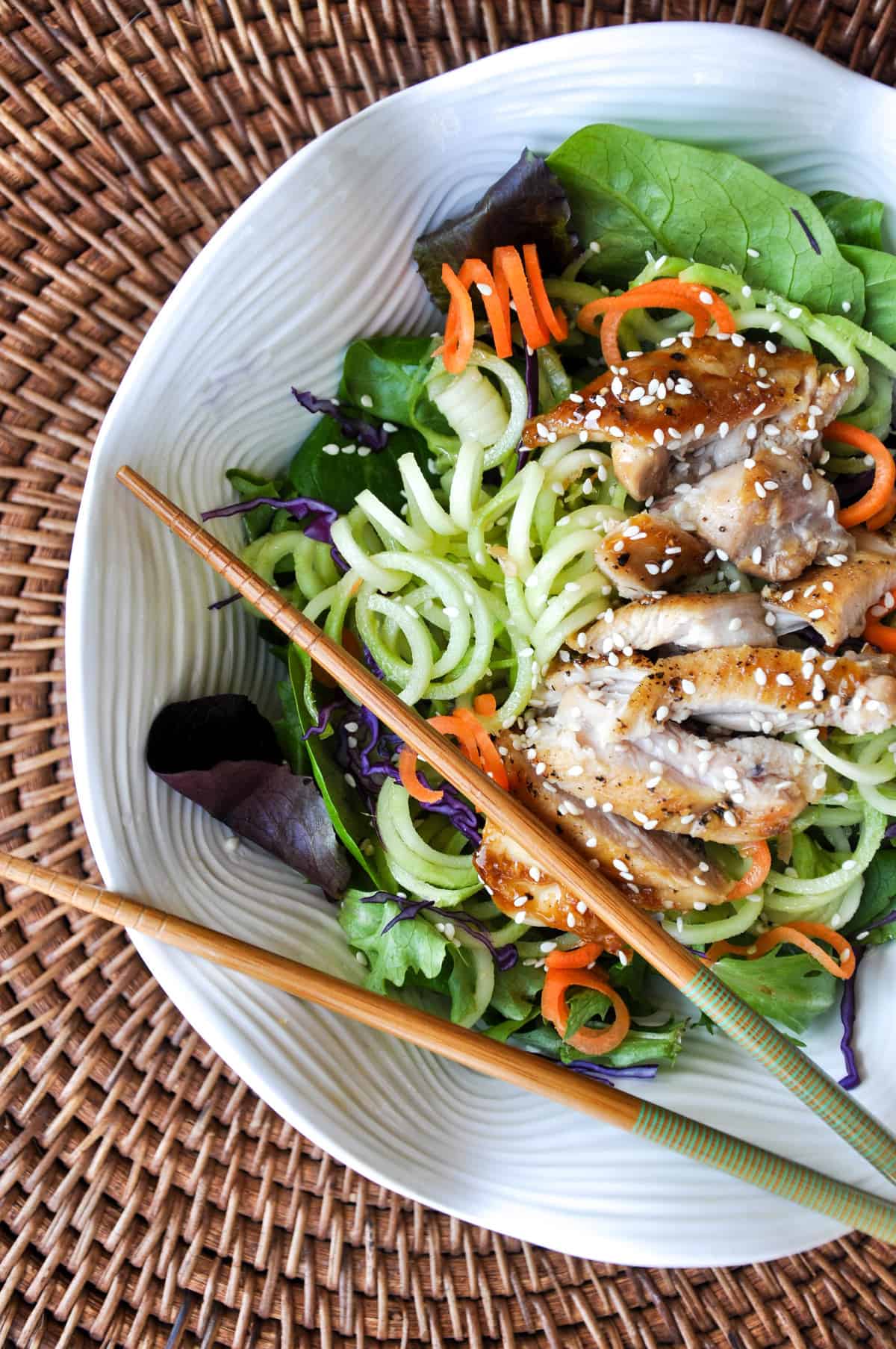 Spiralized Broccoli Teriyaki Chicken Bowl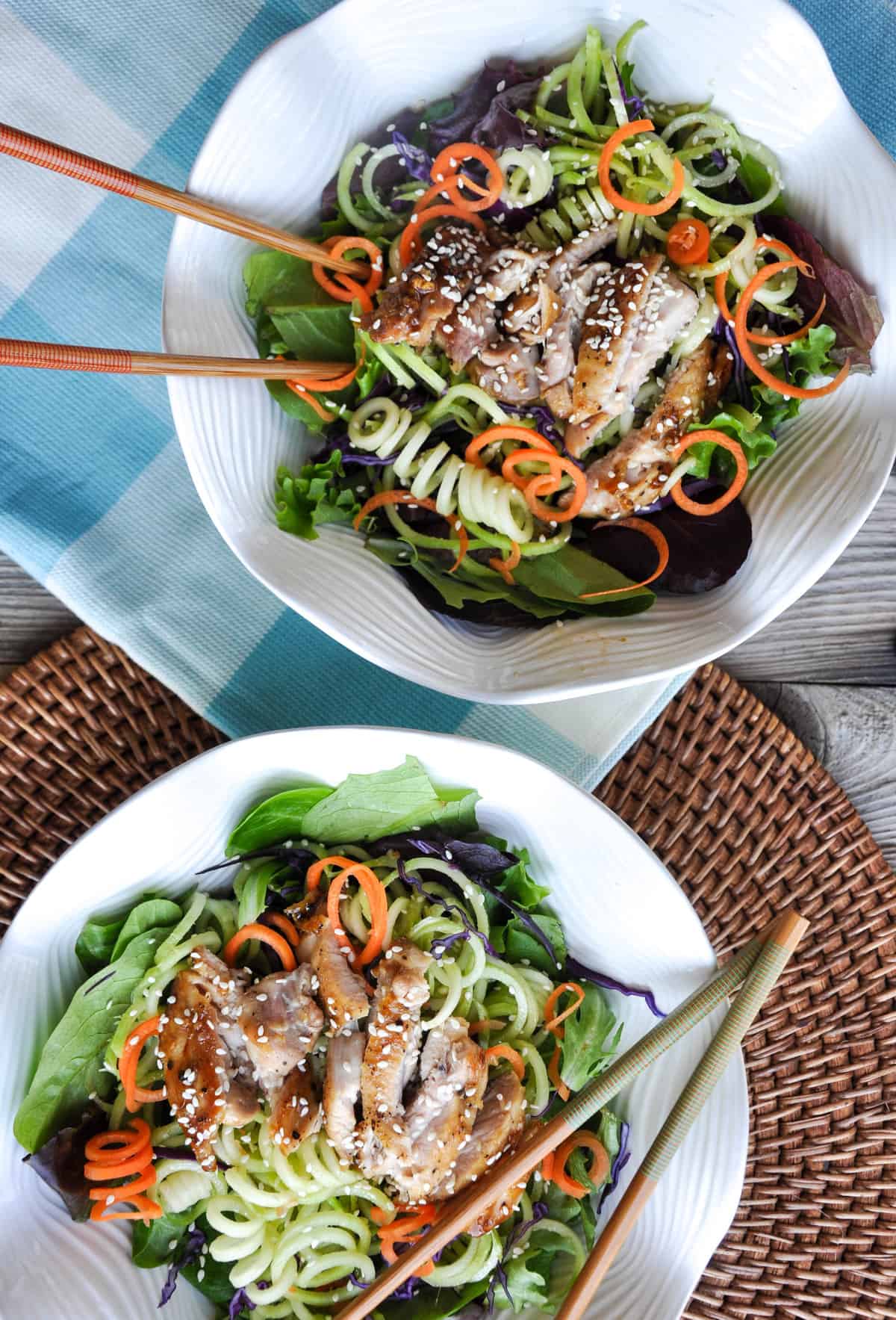 Have you Joined the Spiralizing Craze yet?
It's the wonderful invention where you can make virtually any veggie into a noodle. Not only does that make it easier to eat, but it's so much more fun!
I put my spiralizer to good use and combined some tasty Asian flavors along with fresh greens and chicken. Yum!
Have you figured out which veggie I spiralized?
That's right… Broccoli!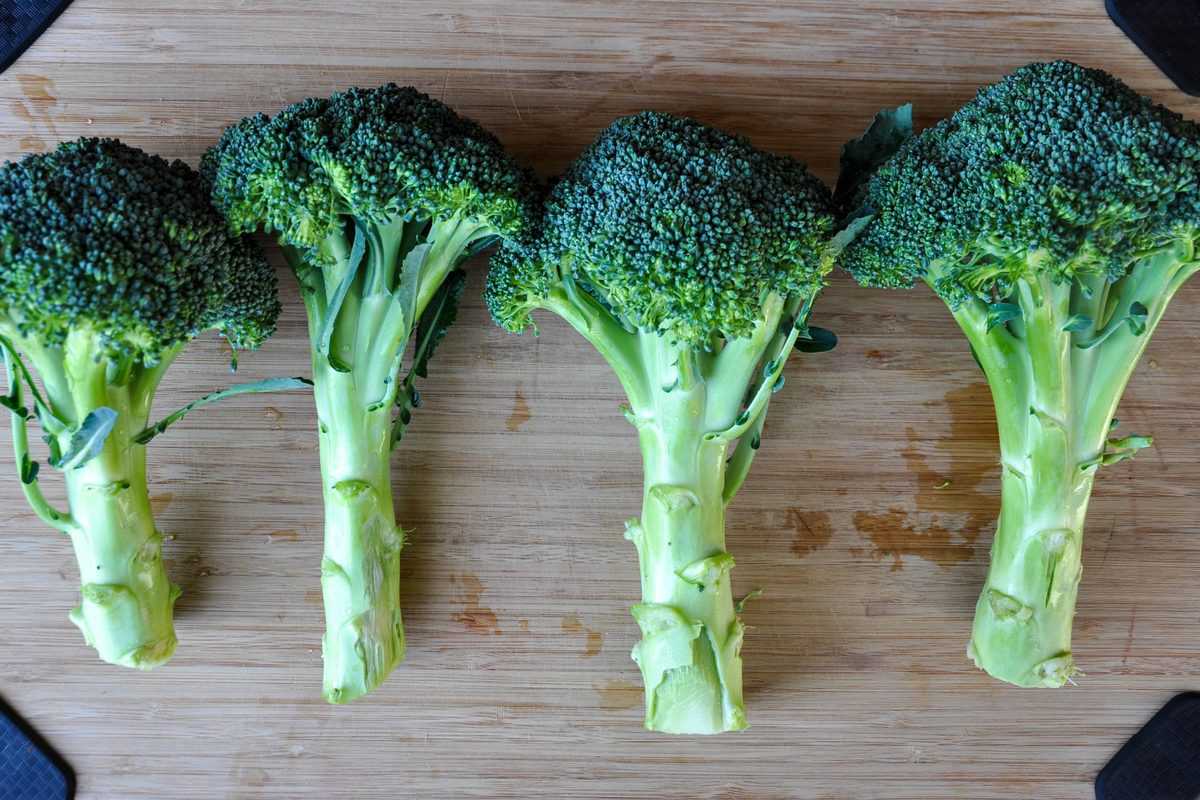 The part of the broccoli that gets spiralized in this dish is the stalk. Make sure you pick out long, thick stalks for best results!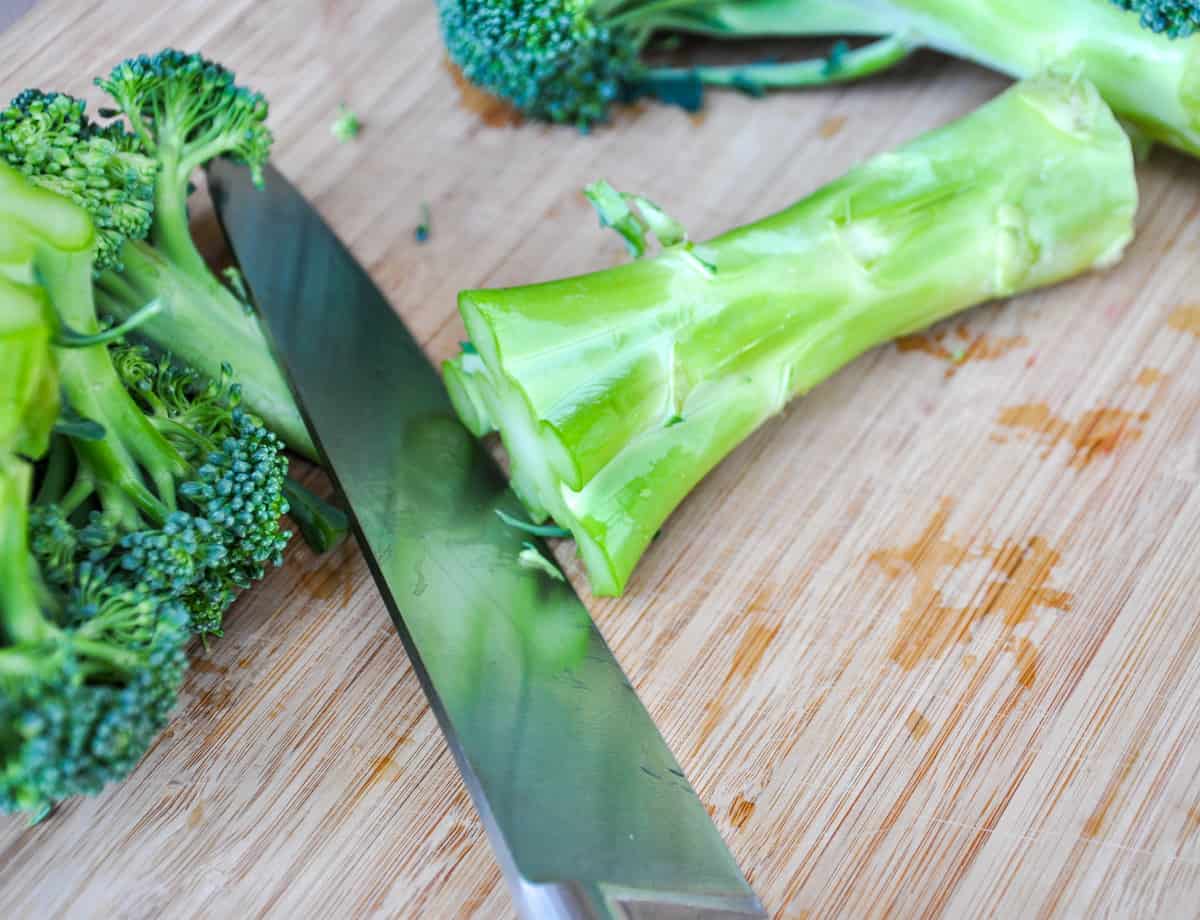 Cut the base of the stalk near the top where the florets start to branch out.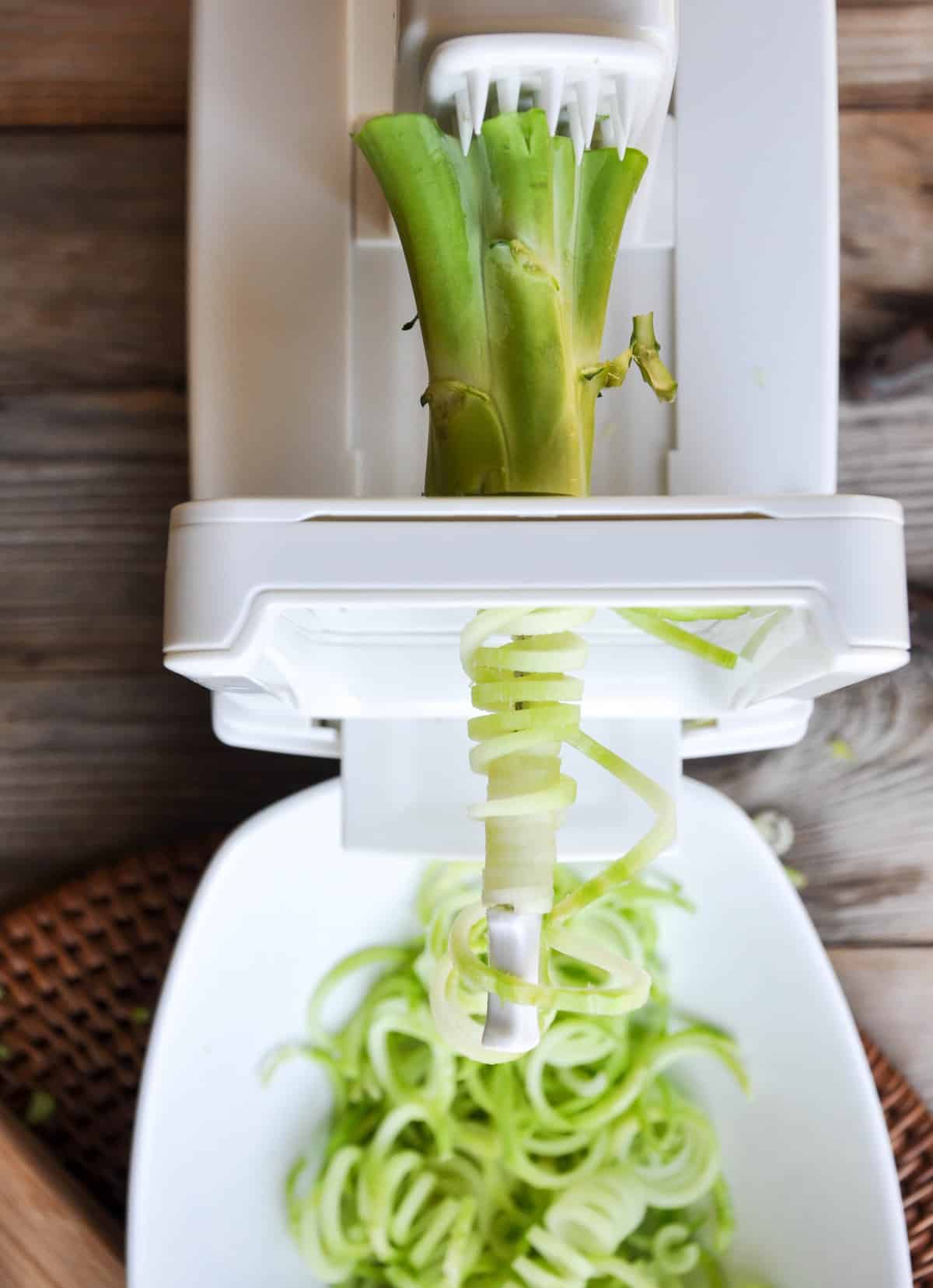 Load the broccoli stalk into the spiralizer and gently turn to achieve long, spiraled broccoli "noodles."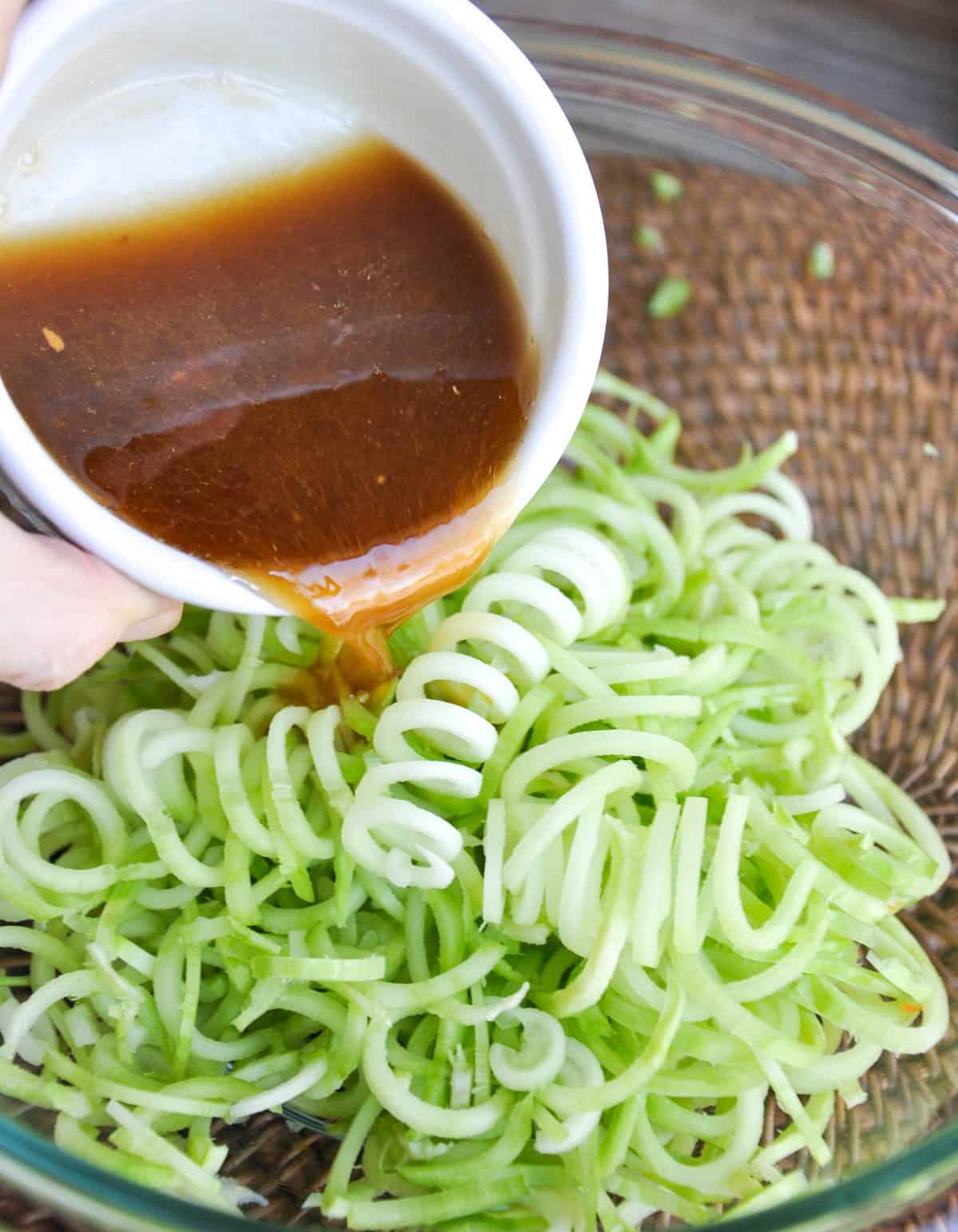 Add the simple Asian dressing to the broccoli and toss to coat.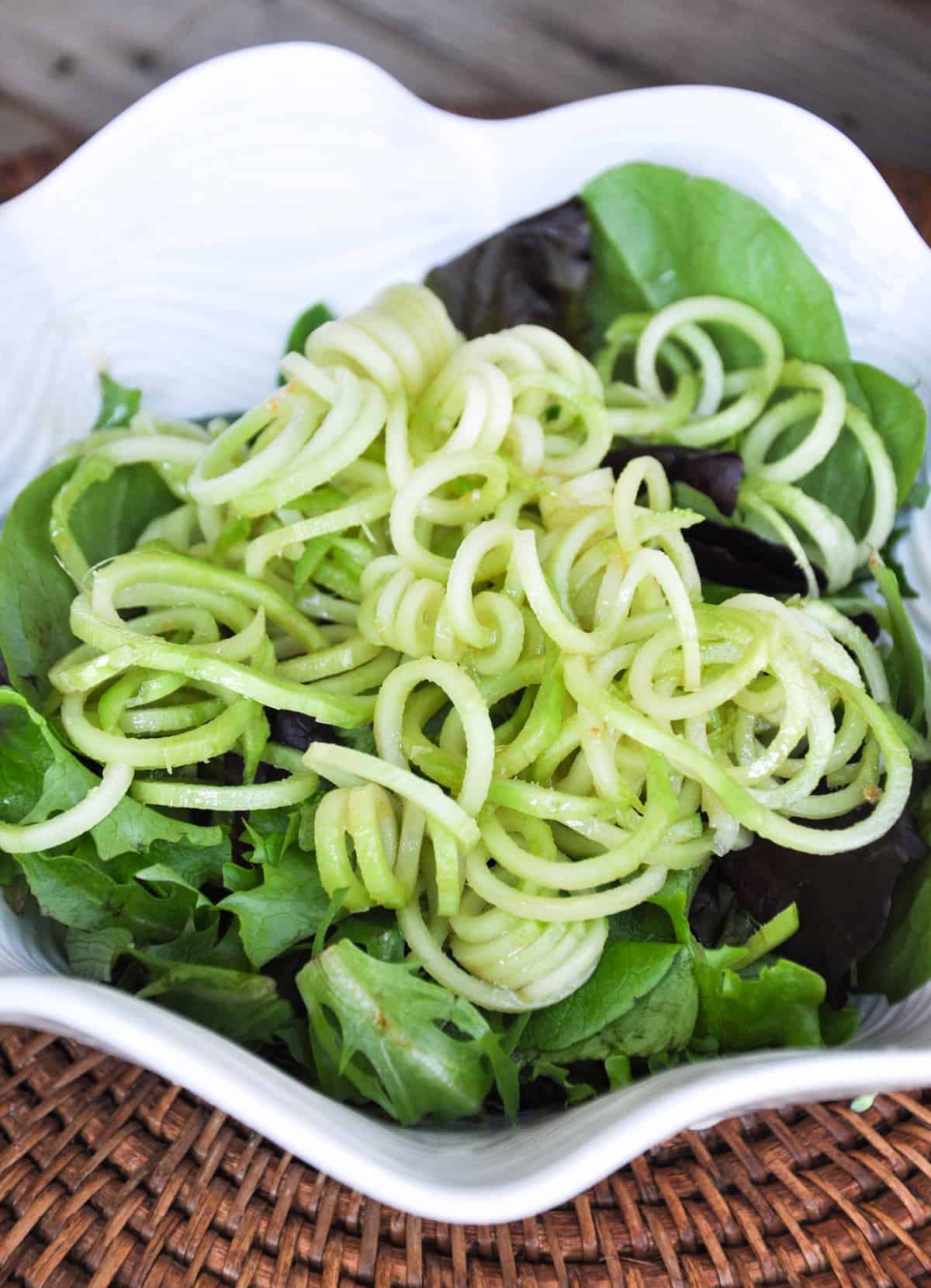 Place the spiralized broccoli on top of a bed of greens.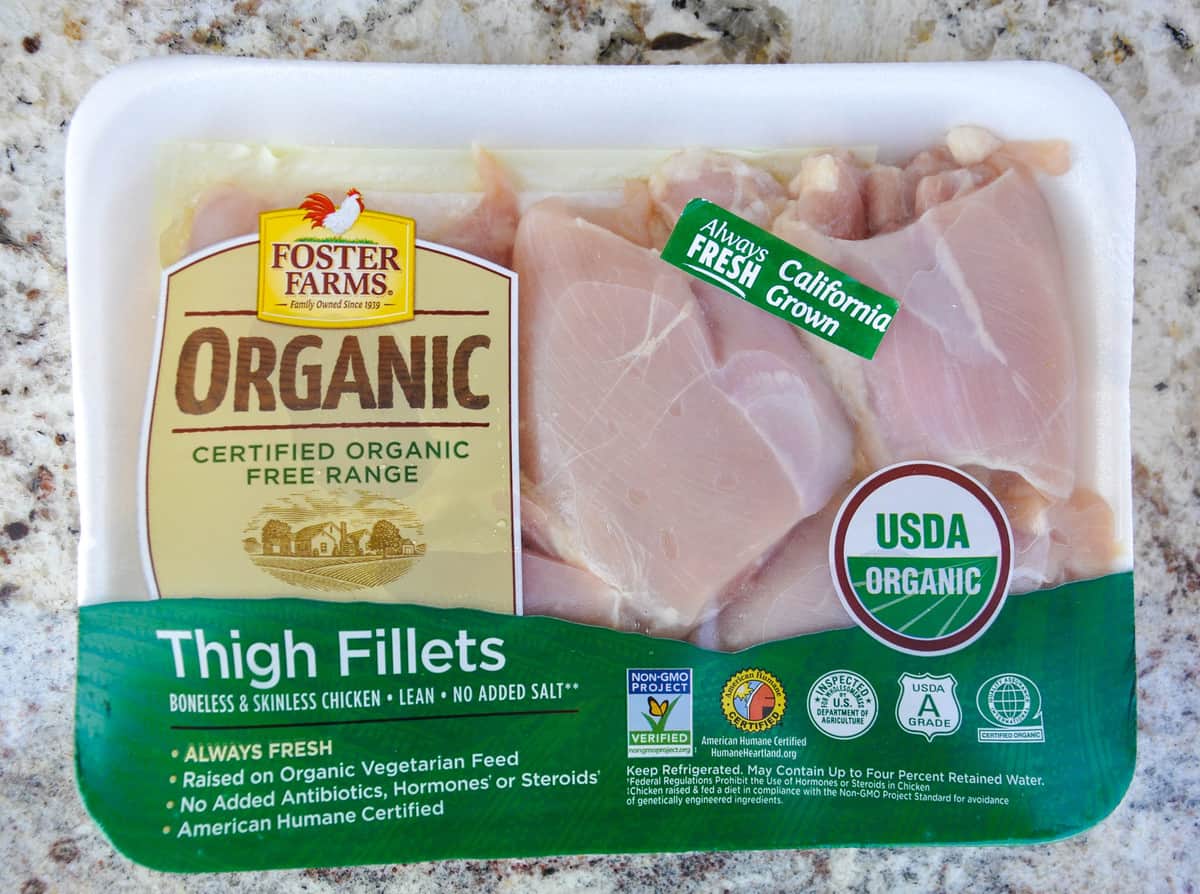 We sautéed boneless, skinless chicken thighs in a pan on the stove with teriyaki glaze.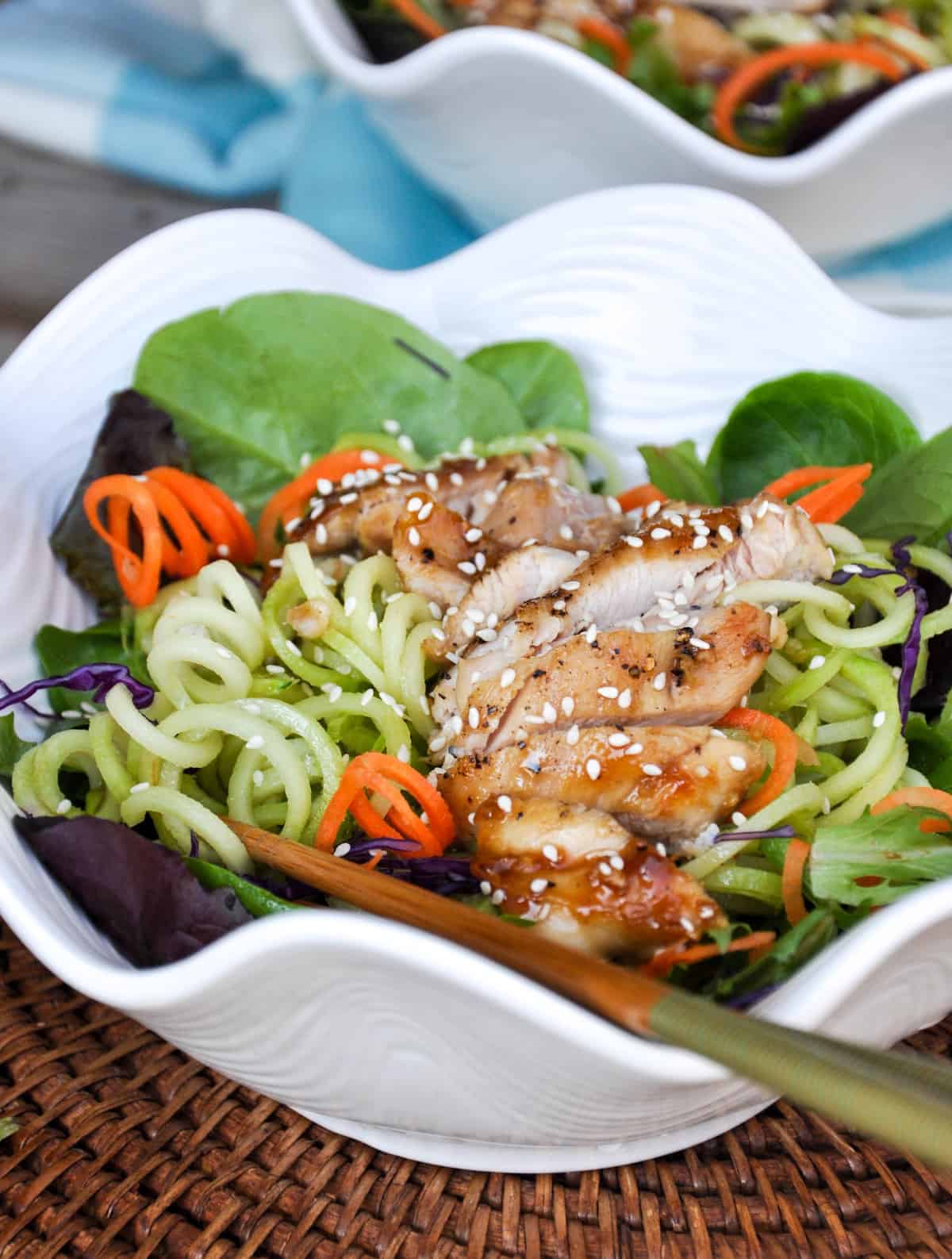 We thinly sliced the thigh and placed it right on top of the spiralized broccoli.
Yum!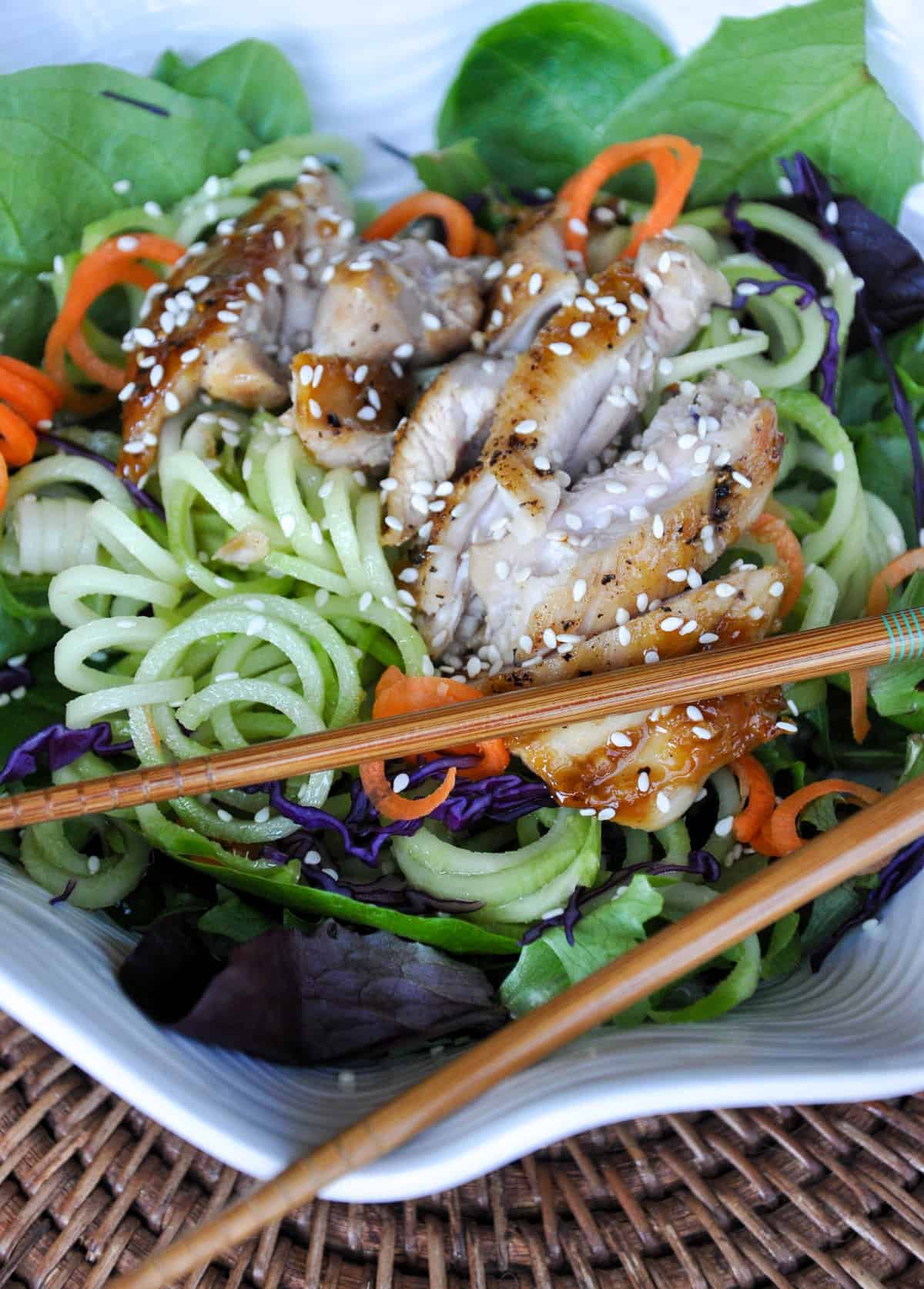 I kept this particular version carb-free but I imagine a layer of rice on the bottom of this dish would be extra satisfying!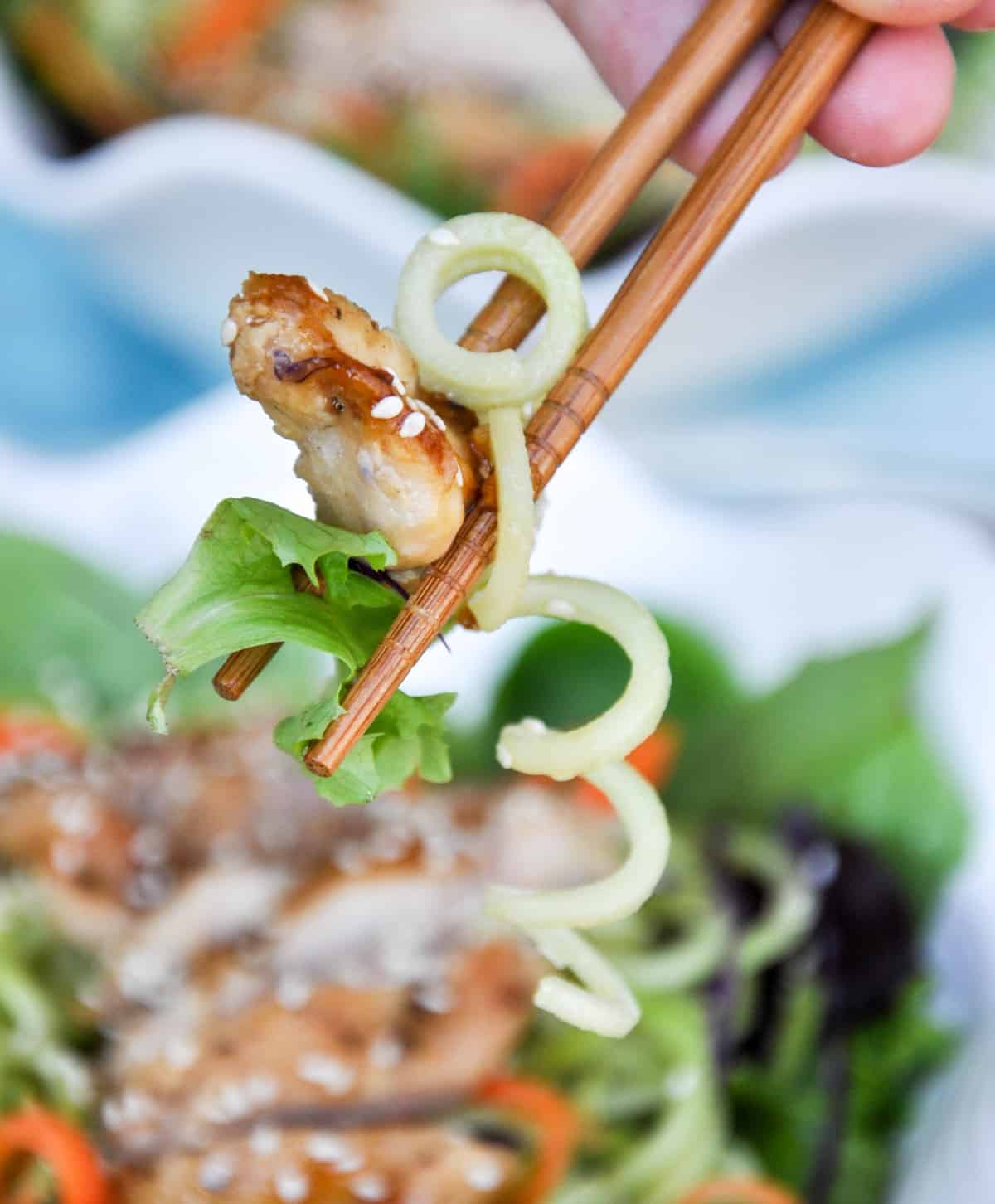 So tasty!
Here is the recipe for ya…
Spiralized Broccoli Teriyaki Chicken Bowl
2017-02-14 13:37:39
Serves 4
Ingredients
BROCCOLI
4 heads of broccoli with long, thick stalks
CHICKEN
1.5 pounds skinless boneless chicken thighs
1 tablespoons olive oil
salt and pepper
TERIYAKI SAUCE
1 tablespoon fresh ginger, minced
2 cloves garlic, minced
⅓ cup soy sauce
⅓ cup brown sugar
¼ cup water
1 teaspoon corn starch
DRESSING
3 tablespoons toasted sesame oil
1 tablespoon honey
⅓ cup rice vinegar
SALAD
1 package spring mix
1 carrot
Sesame seeds for garnish
Instructions
Cut the broccoli stalks at the top where the florets start to branch out
Spiralize the broccoli stalk according to the instructions (or see above in post)
Combine all the SAUCE ingredients and set aside 2 T. for the dressing
Combine all the dressing ingredients and whisk in the 2 T. of reserved sauce. Toss the broccoli with the dressing
Heat a sauté pan with the olive oil. Dust the chicken with salt and pepper. Add the chicken to hot pan and cook on high heat until no longer pink, turning half way through. Add the remainder of the sauce to the pan and cook a few minutes more, allowing the sauce to thicken. Keep spooning the sauce on top of the thighs. Let rest.
Add the spring mix and spiraled (or grated) carrot to a bowl. Add the seasoned spiraled broccoli on top.
Slice the thigh on the diagonal, add to the top of the bowl and garnish with sesame seeds.
Adapted from Inspiration
California Grown https://californiagrown.org/