Incredible Recipes Starring Grapes from California
In 1839, William Wolfskill planted a table grape vineyard in the Mexican colonial pueblo now known as Los Angeles. Over the next hundred plus years, the Golden State's grape industry exploded. Today, California leads the nation in the production of table grapes, supplying over 99% of the nation's fresh grapes! The vast majority of those juicy gems are grown in the San Joaquin and Coachella Valleys, both of which offer ideal conditions for growing the highest quality grapes.
Grapes are thoroughly delicious straight from the vine but there are so many other amazing ways to use this sweet fruit. We're sharing some of our favorite recipes starring grapes grown in California. Which one will you try first?
Roasted Grape Goat Cheese Tart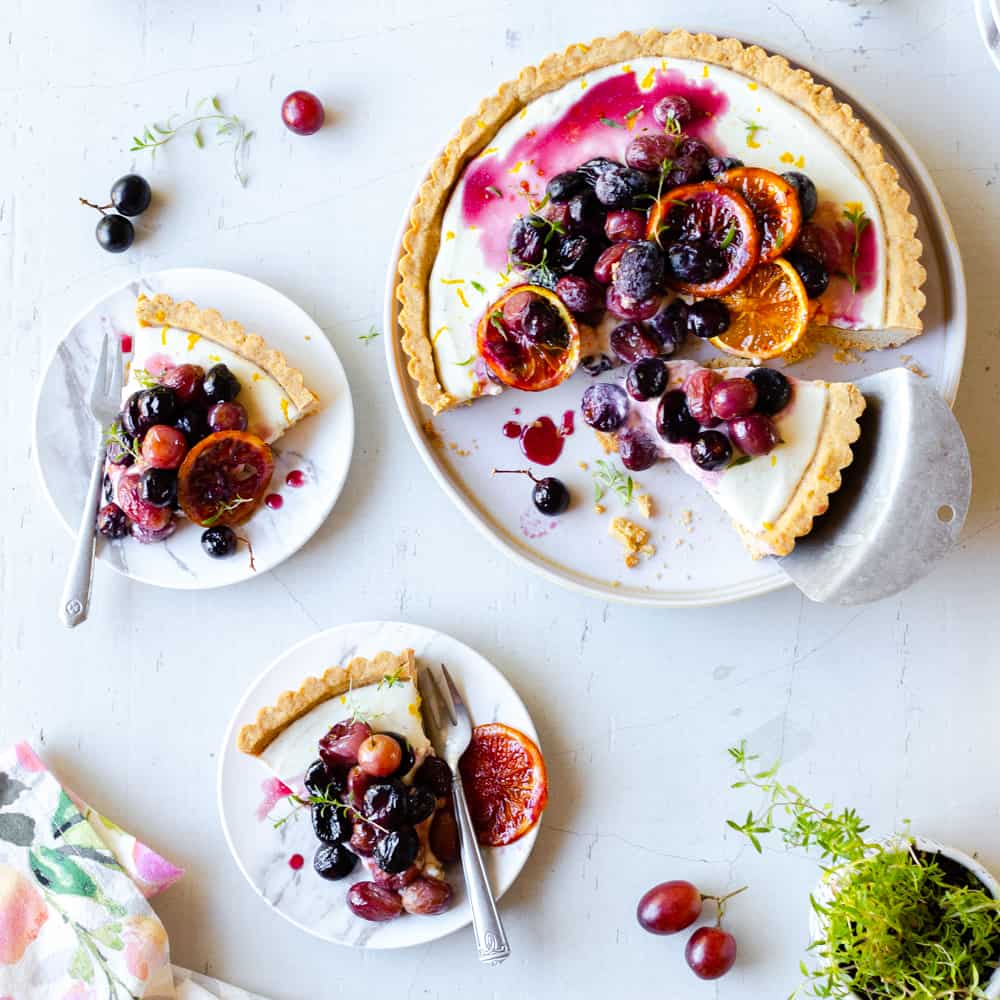 Did you know that California Grown table grapes are in season from May through January? That means that you can enjoy this gorgeous Roasted Grape Goat Cheese Tart from Baking the Goods almost all year round!
Roasted Grape & Candied Pistachio Ice Cream Sundae with Balsamic, Olive Oil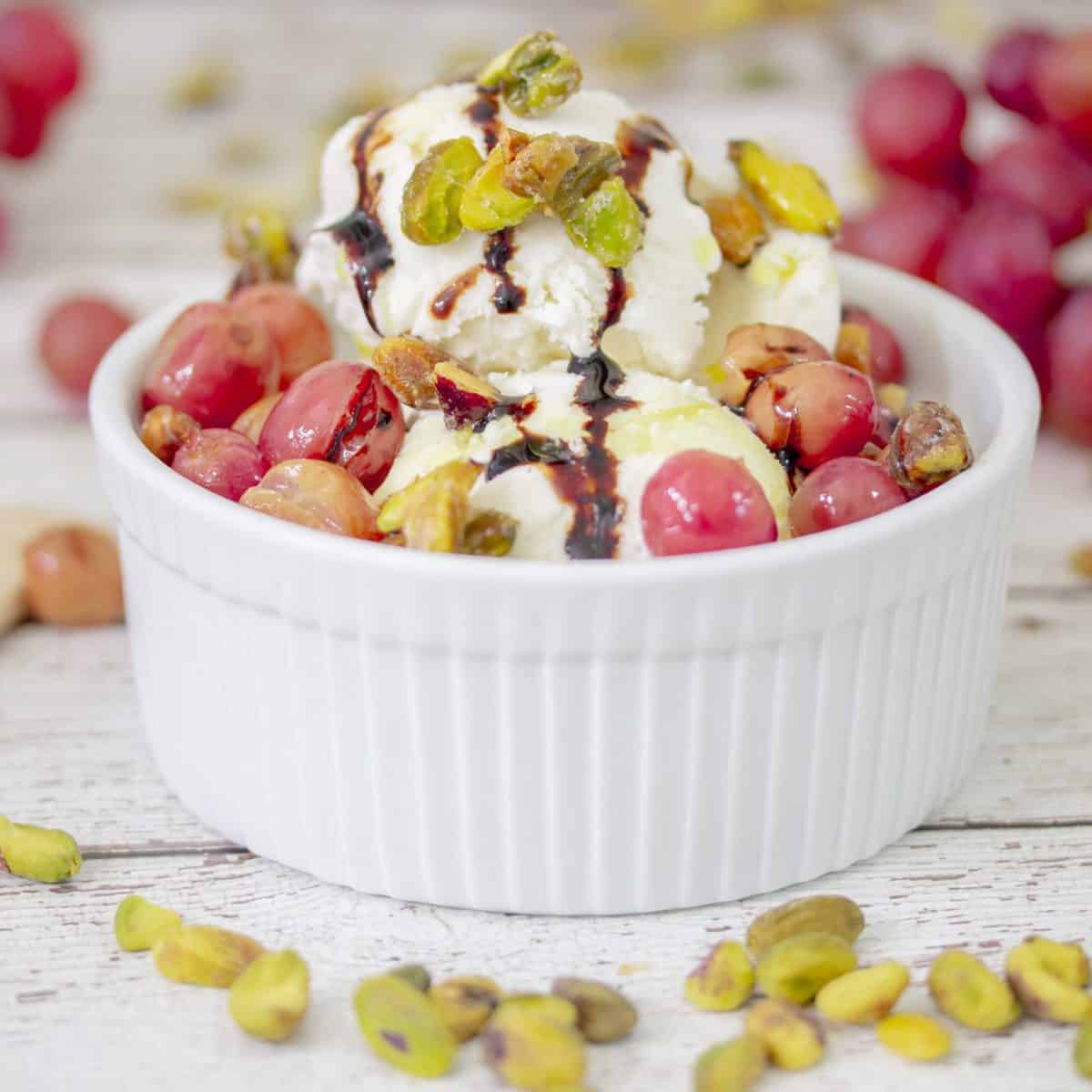 Jerry James Stone takes Ice Cream Sundaes to the next level by adding roasted grapes, candied pistachios and a balsamic drizzle. We're all in!
Grape Fro-Yo Mini Pies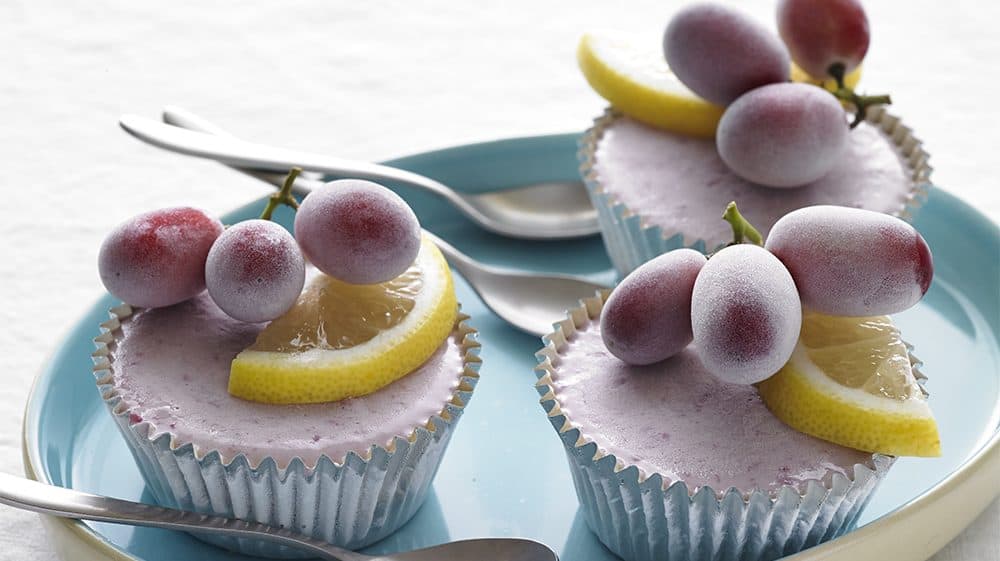 How adorable are these easy Grape Fro-Yo Mini Pies from our friends at Grapes From California?
Easy Rotisserie Chicken Salad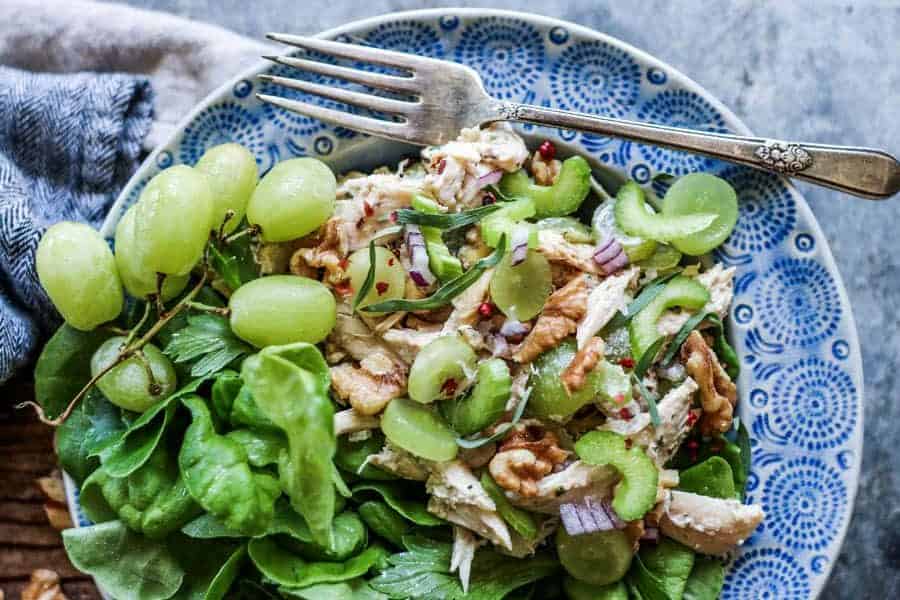 Winner, winner, (weeknight) chicken dinner. Our friend Meg's Easy Rotisserie Chicken Salad can be on the table in minutes!
Homemade Grape Juice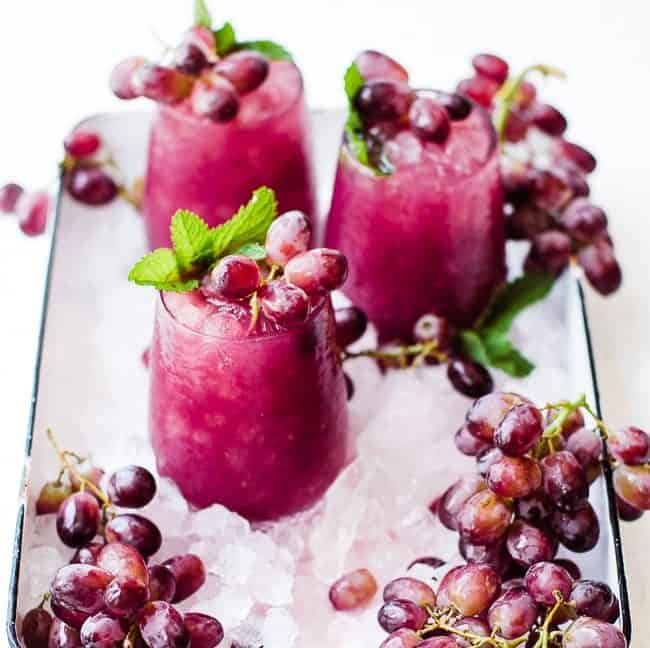 If you've never tried making Homemade Grape Juice, you don't even know what you're missing! We're obsessed with this recipe from our friends at Oh So Delicioso.
Sour Patch Grapes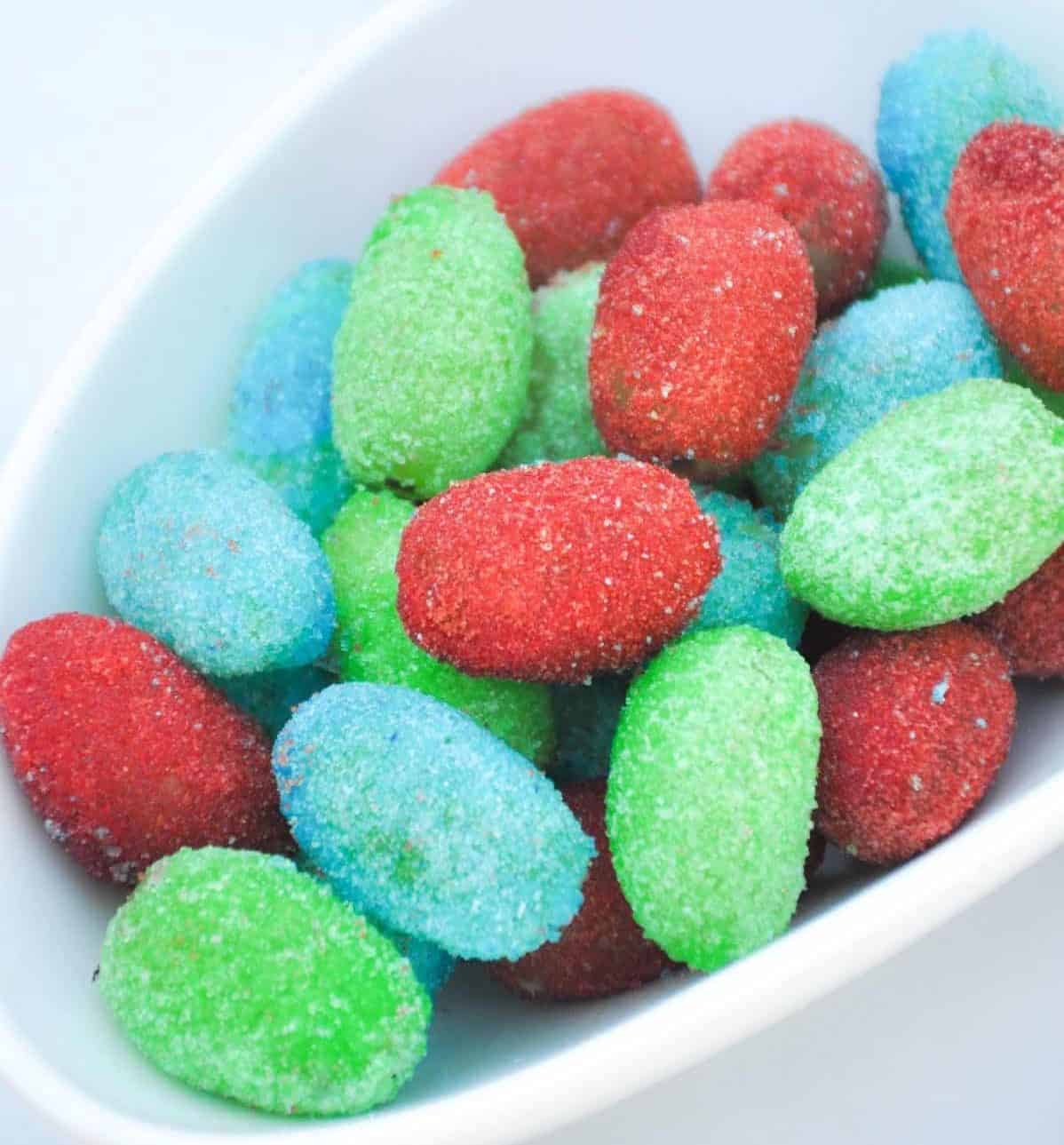 Kids will get a kick out of making homemade Sour Patch Grapes!
Crème Frâiche Cheesecake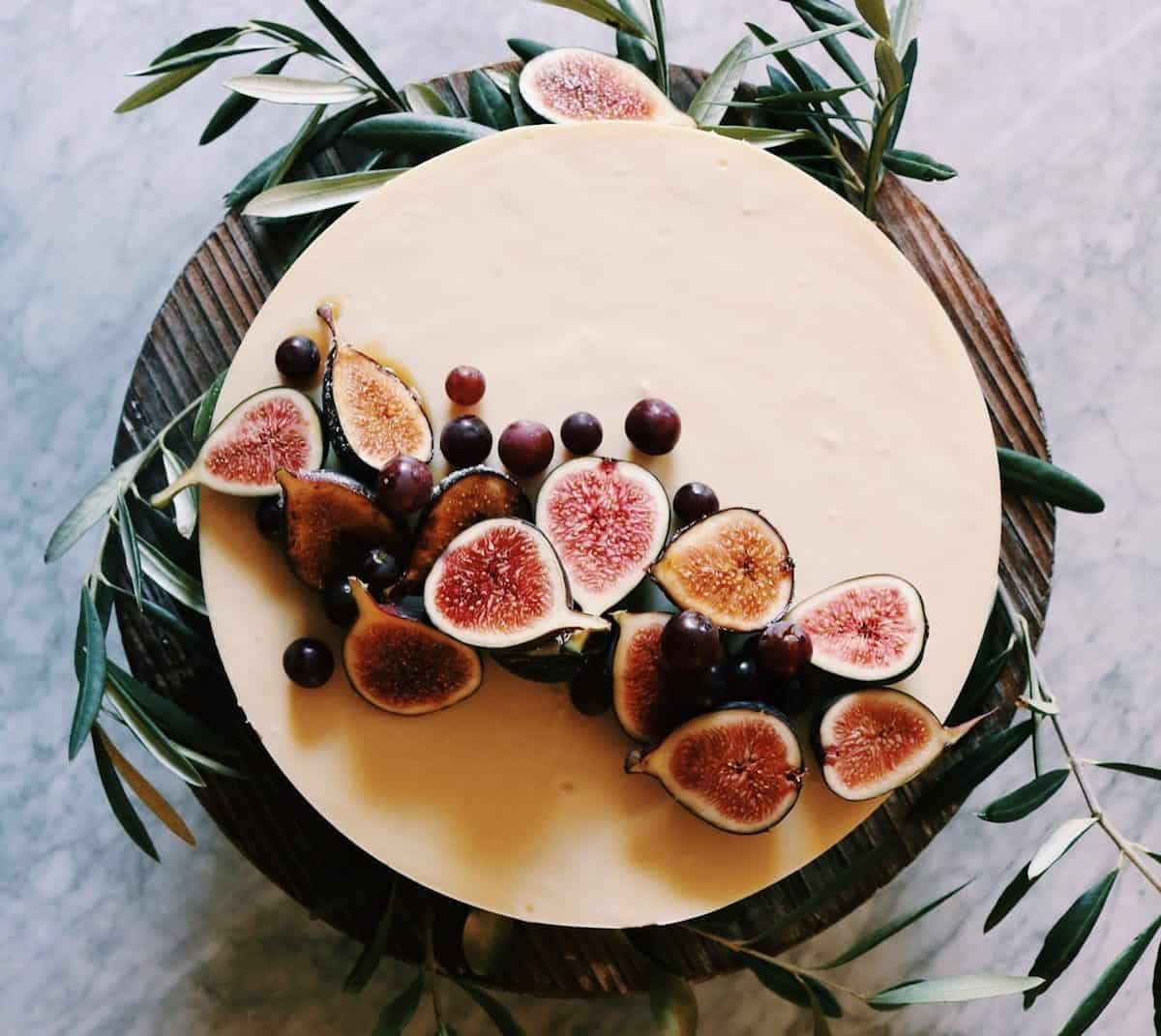 We're drooling over Rebecca's gorgeous Crème Frâiche Cheesecake. The salty pretzel crust is the perfect foil for sugary sweet California Grown grapes!
Chocolate Dipped Fresh Grapes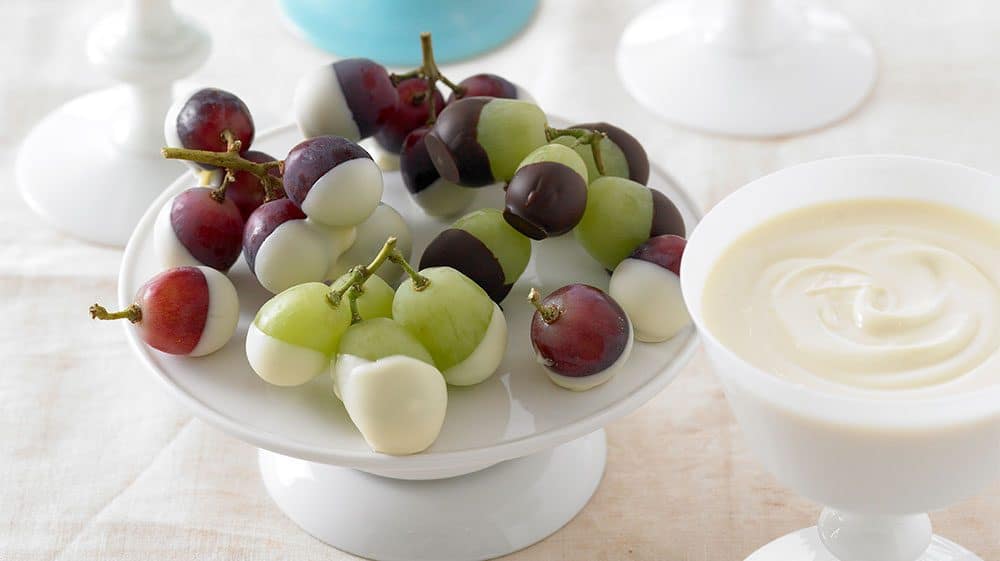 Fun fact: California grows 80 varieties of fresh grapes but most people just know them by their colors: green, red, and black. Want to hold a taste test? Use all three colors to make this Chocolate Dipped Fresh Grapes recipe from our friends at Grapes From California.
White Wine Sangria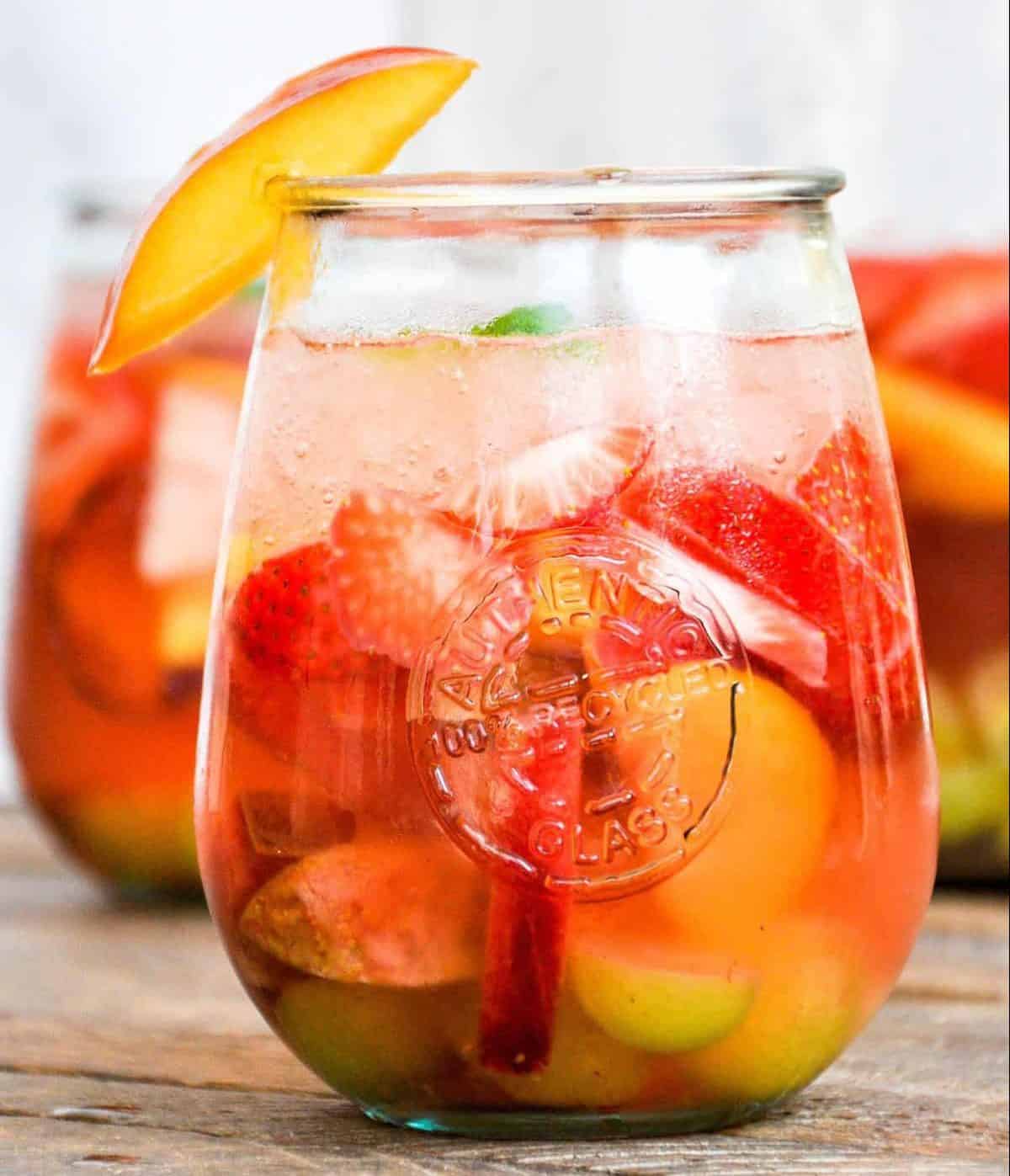 Would adding grapes to wine be overkill? No way! This White Wine Sangria is fresh, fruity perfection.
Roasted Grape and Arugula Salad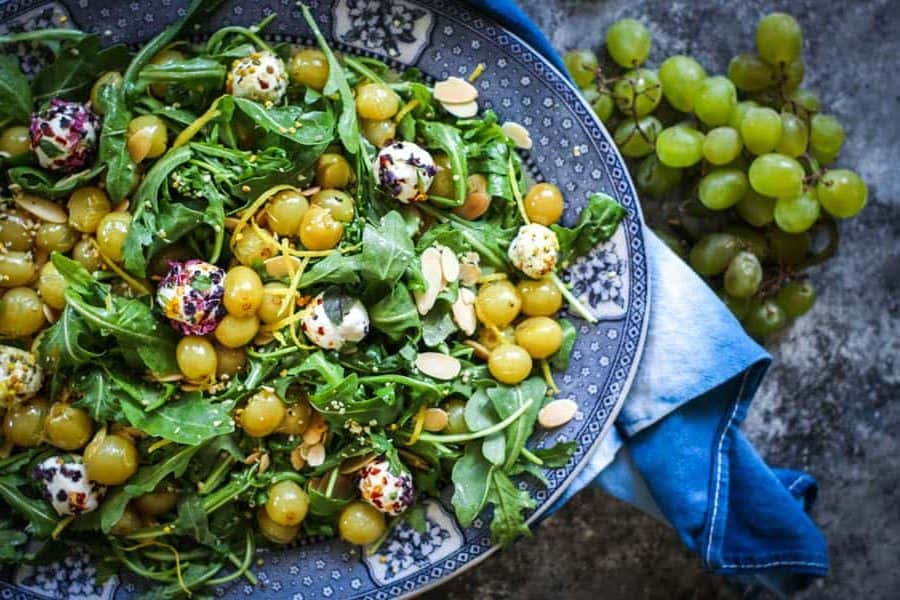 Roasting grapes intensifies their sweetness. When you combine them with tangy goat cheese and peppery arugula, the result it simply magical. You've got to try this Roasted Grape and Arugula Salad from This Mess Is Ours.
Grape Lemon Slushie
Research indicates that consuming California grapes as part of a healthy diet and lifestyle contributes to heart health. Why not start off the day with a refreshing Grape Lemon Slushie?
Tuscan Grape Focaccia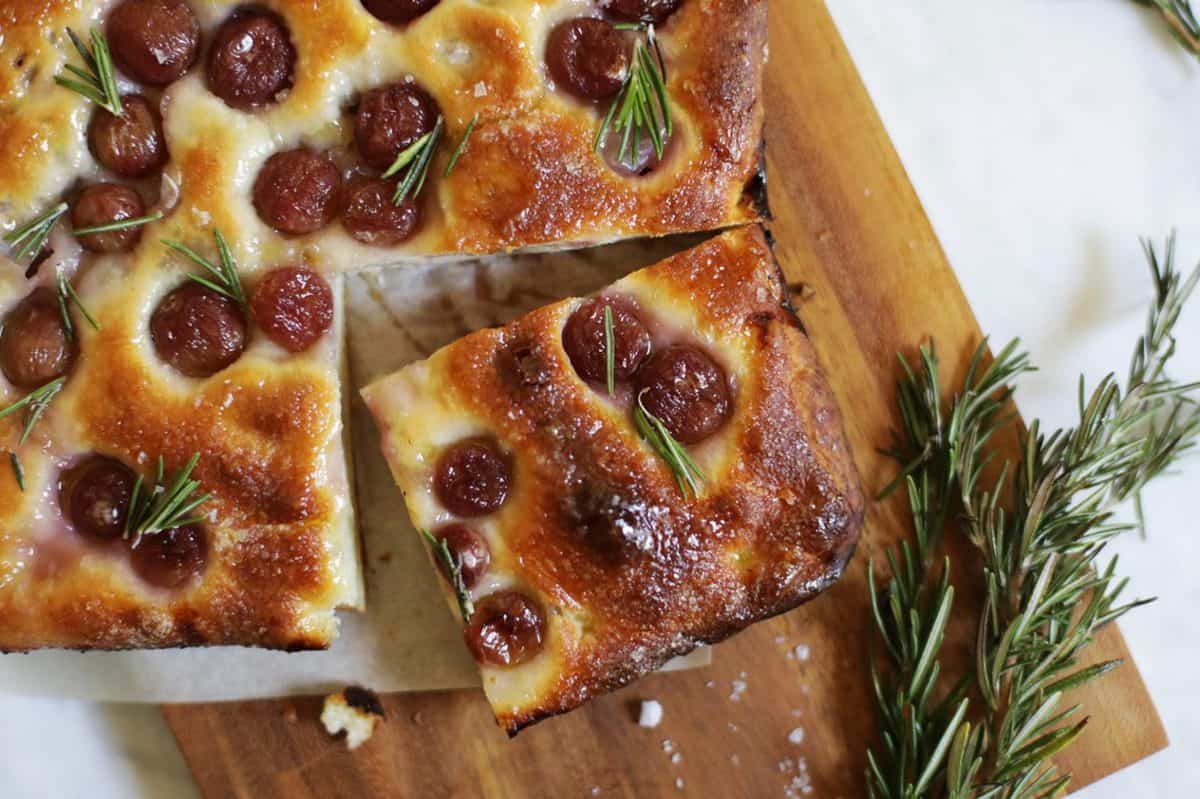 Vine-ripened grapes add a touch of sweetness to this stunning savory Tuscan Grape Focaccia from Salt and Wind.
Honey Salmon Skewers with Zucchini and Grapes from Britney Bakes Bread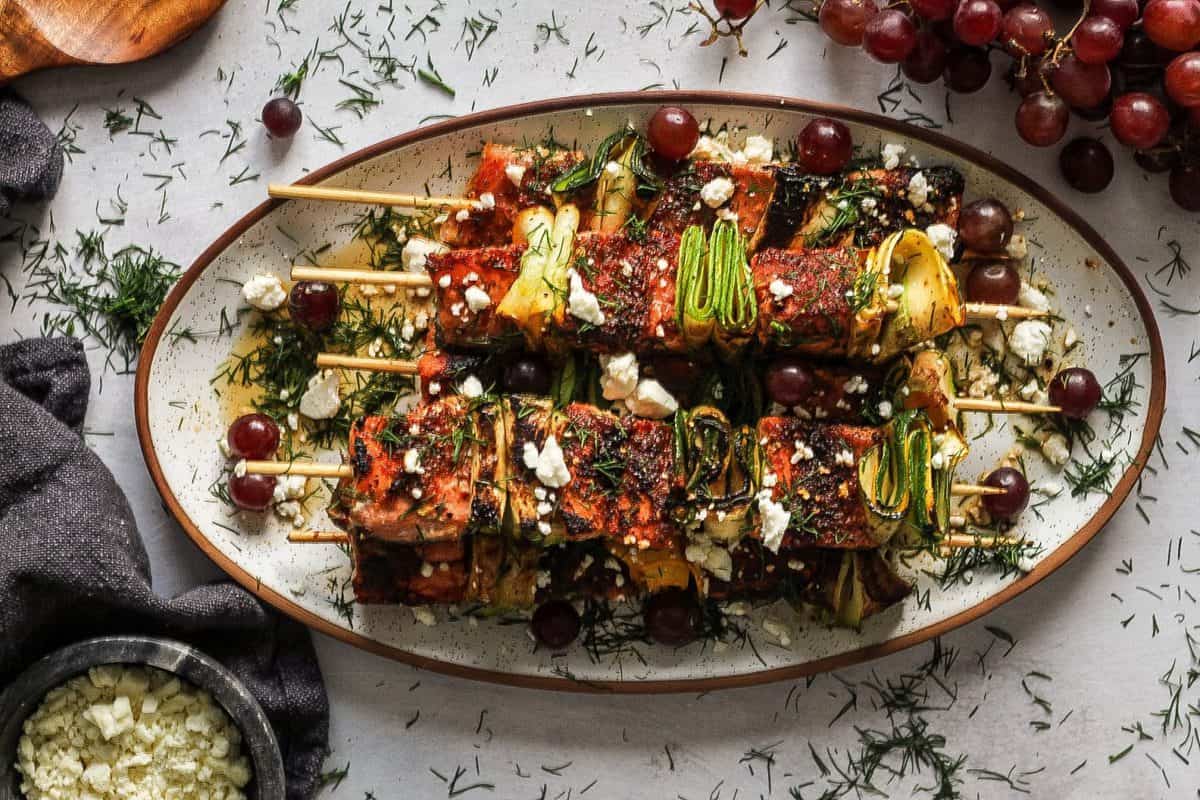 You'll score some serious kitchen cred when you serve these Honey Salmon Skewers with Zucchini and Grapes from Britney Bakes Bread. Bonus: they're just as easy as they are impressive!
Craving more California Grown deliciousness? Be sure to follow us on Pinterest for lots of amazing recipe inspo from CA GROWN and friends!