How to tell if watermelons are ripe (and your other favorite melons, too)
Everyone wonders how to tell if watermelons are ripe – and while that is an essential question, have you ever wondered how the melons get to the store in the first place? They certainly don't just magically appear on the shelves, and their journey is an interesting one. Let's take a look at how melons are grown in California!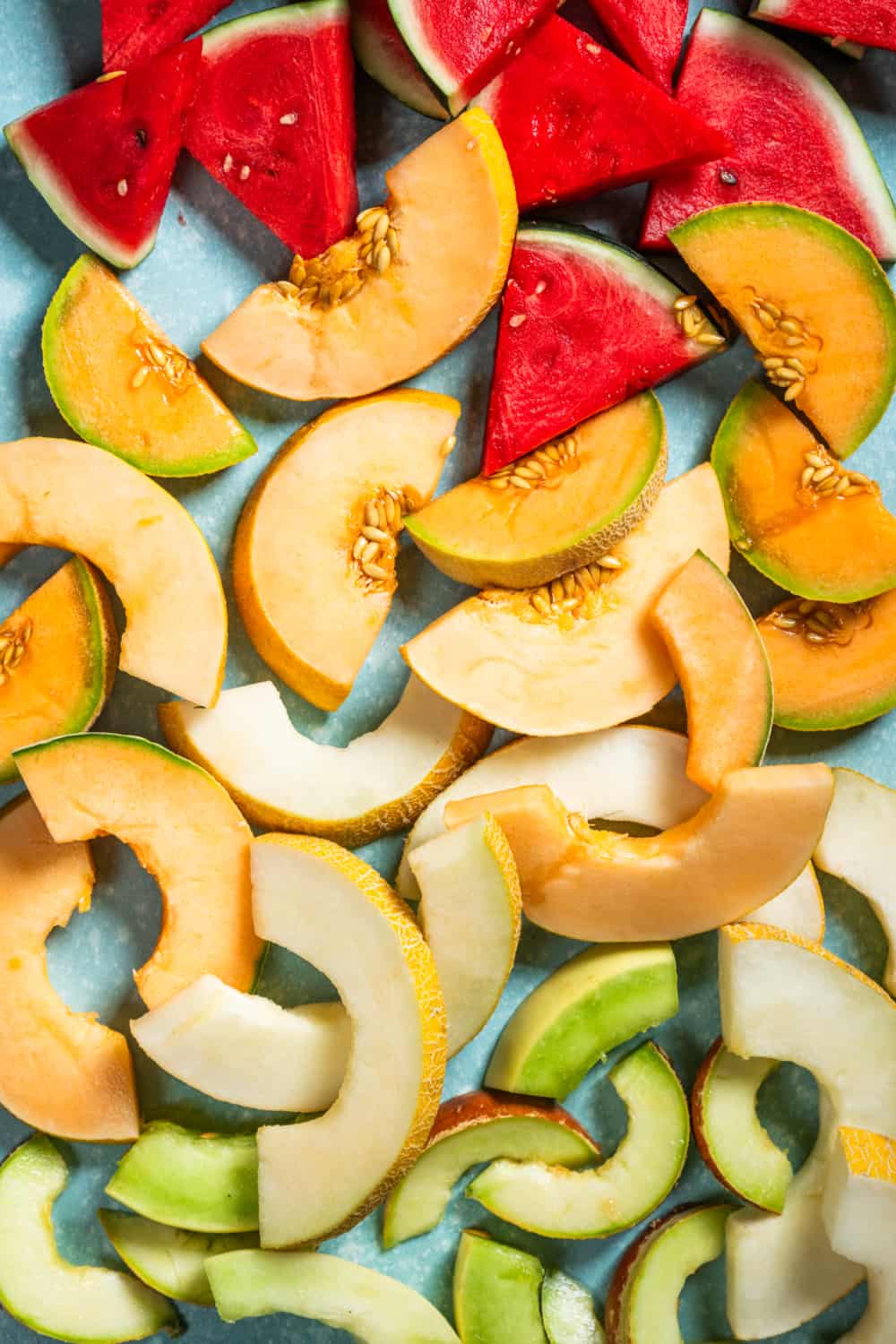 How are melons grown in California?
Unlike many crops, most California melons are direct-seeded, meaning that farmers sow the seeds directly in the ground rather than starting the seeds in a greenhouse or planting seedlings. Many farmers plant the melon seeds in mounded rows to ensure proper drainage. On many farms, underground drip lines are used to both nourish the seeds and prevent the delicate melons from rot. About three months after planting, most melons are ready to harvest.This means that planting takes place throughout the growing season to ensure a continual supply.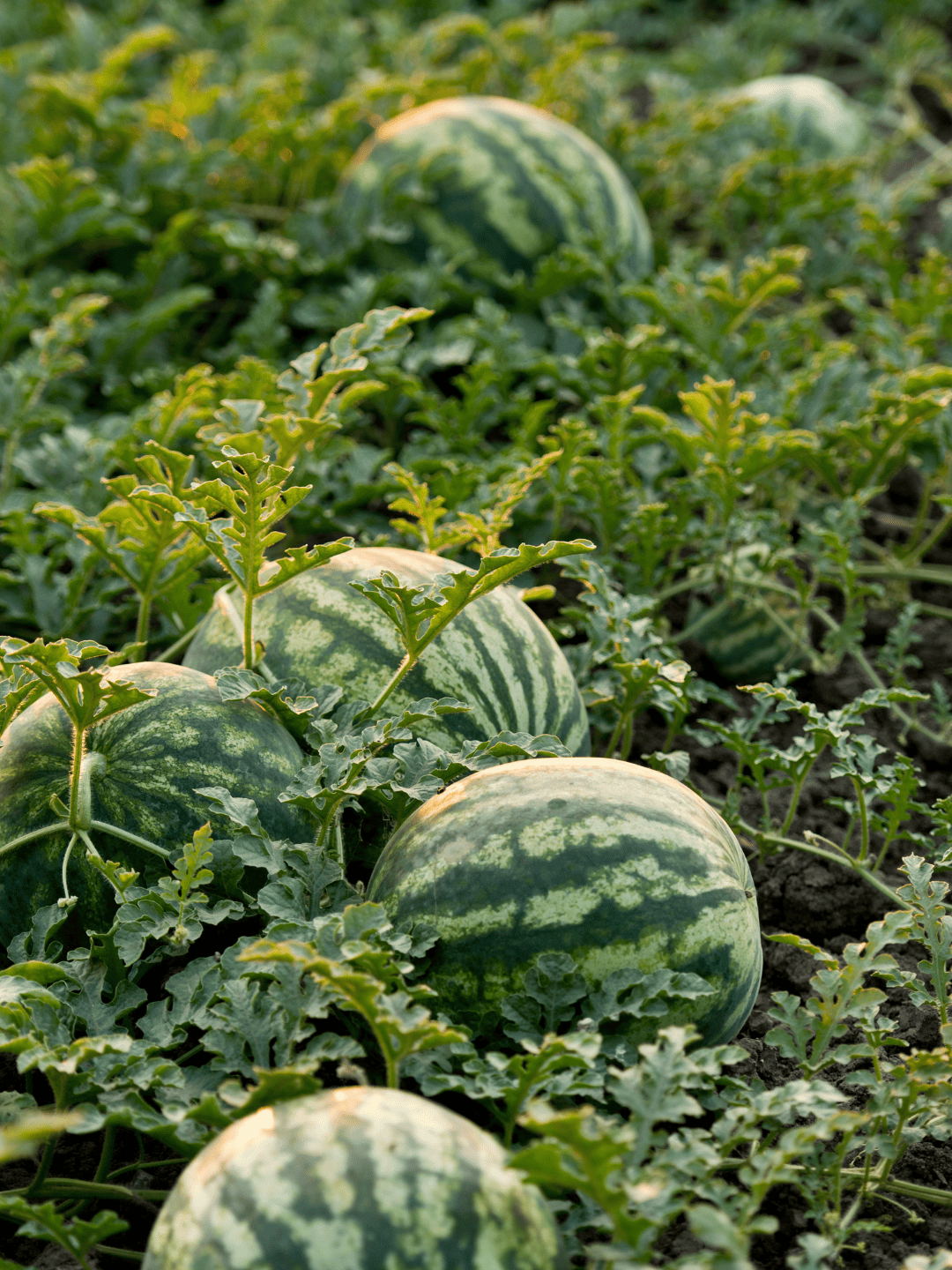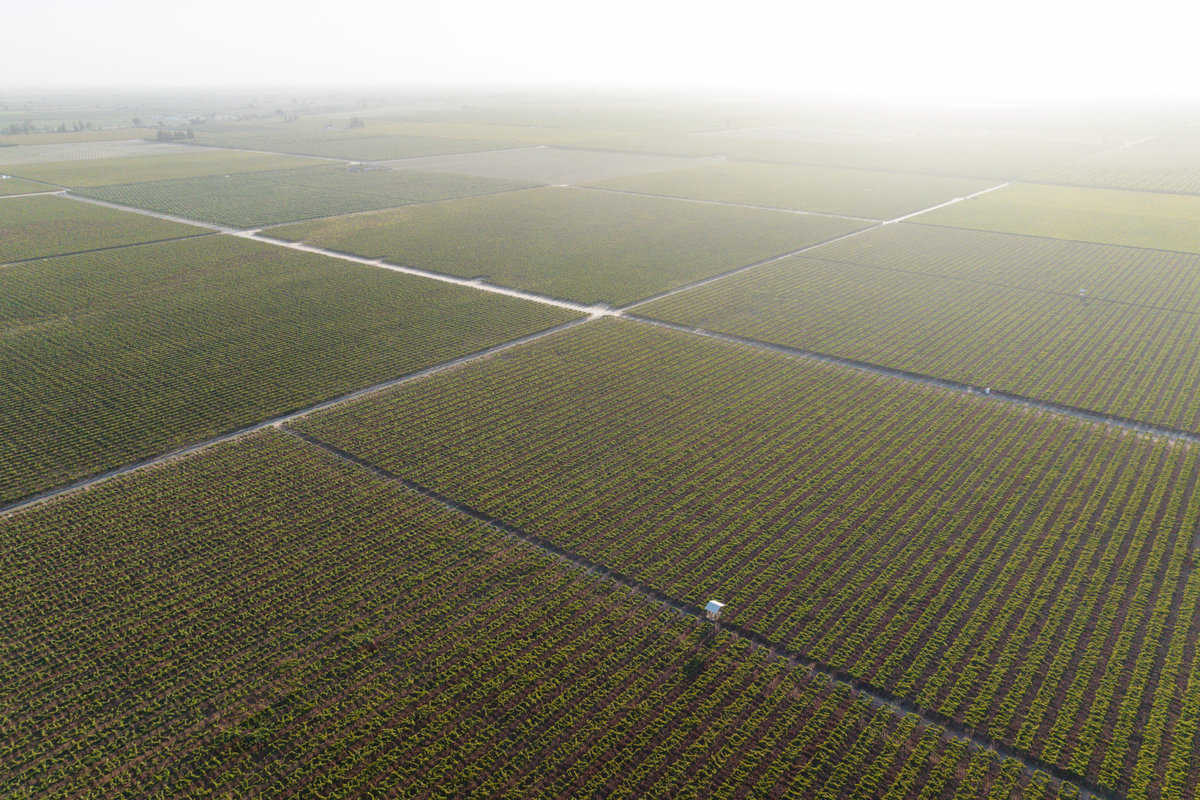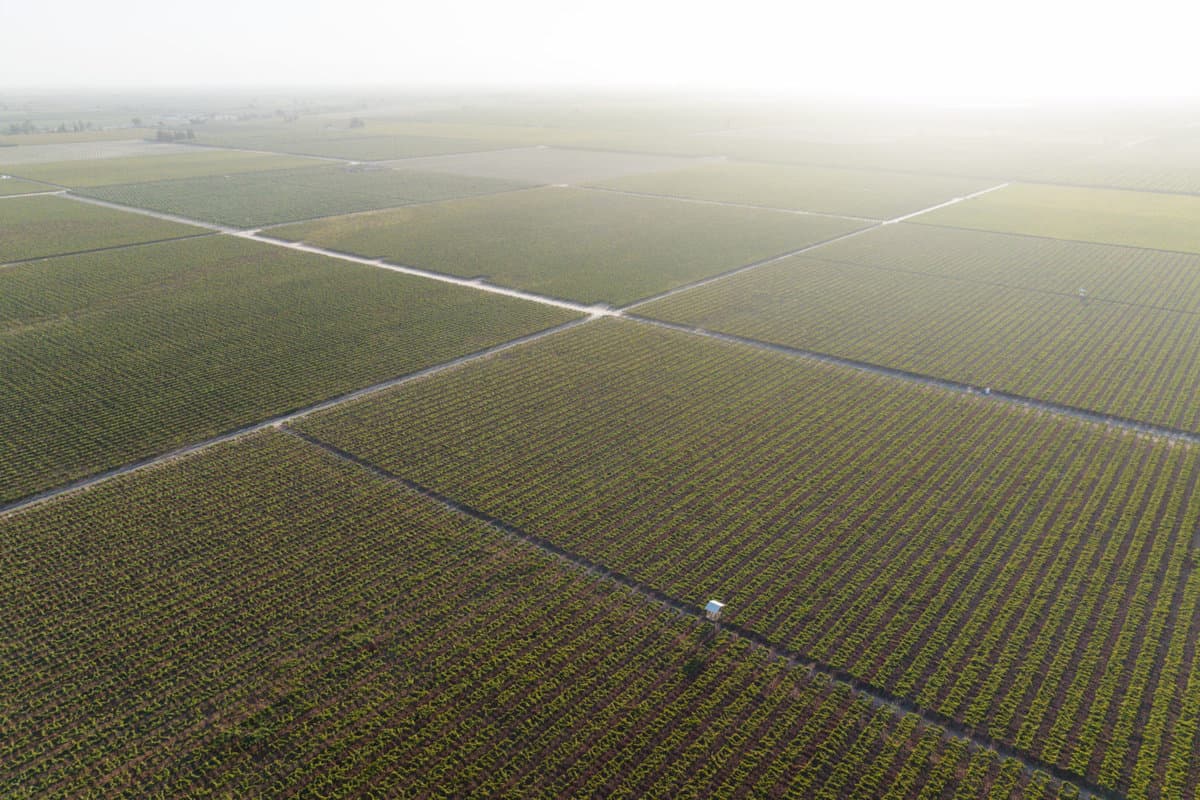 Where are melons planted in California?
Most California Grown melons are grown in the San Joaquin and Imperial Valleys. The hot, dry growing season is ideal for melons.
When are melons in season in California?
Melons are in peak season in the Golden State from July through September, although some California Grown melons see harvesting through December. Harvest in the Imperial Valley begins the season and runs from April through July. As temperatures soar, production moves north to the San Joaquin Valley, where harvesting takes place from July through October. From October through December, the Imperial Valley enjoys a second growing season.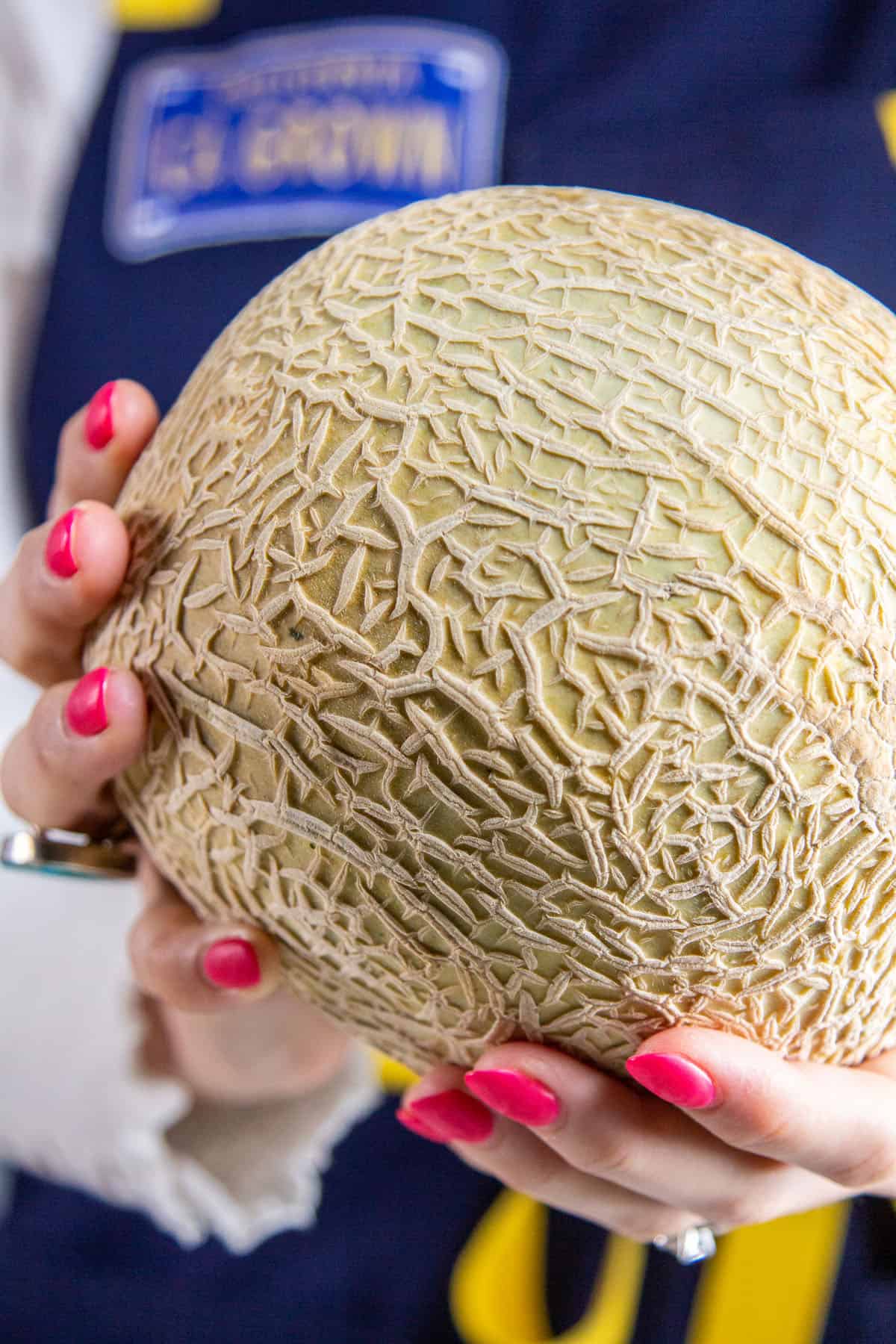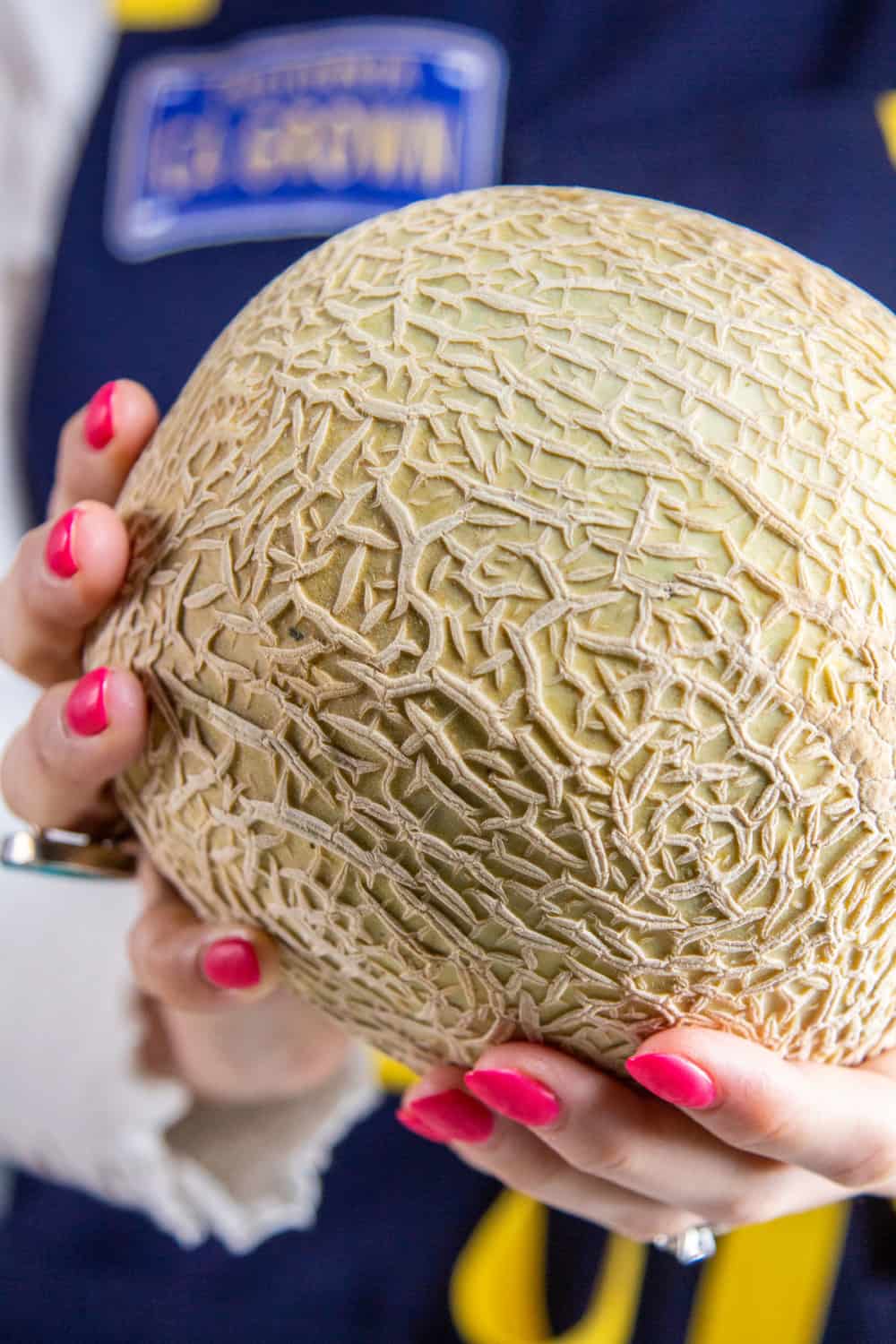 How are melons harvested in California?
Farmworkers harvest melons entirely by hand. A trained crew, followed by a harvest rig, identifies ripe melons and simply plucks them from the vine. Ripe melons separate easily from the vine, so no tools are required. The harvest team passes the ripe melons to the rig crew, who sorts and packs the melons. Finally, the melons are stacked on a trailer and whisked away to cold storage – and then shipped to your local grocer.
Fun fact: because the melons don't all ripen at the same time, each field is harvested 3-5 times!
How to tell when watermelons are ripe: and your other favorite melons too!
Identifying which melons are juicy, sweet and perfectly ripe takes a skilled eye! Unlike some fruits, melons do not continue to ripen after harvest – so each melon must be picked at the ideal time. This can get a little complicated, because the way to determine the ripeness of each type of melon is different!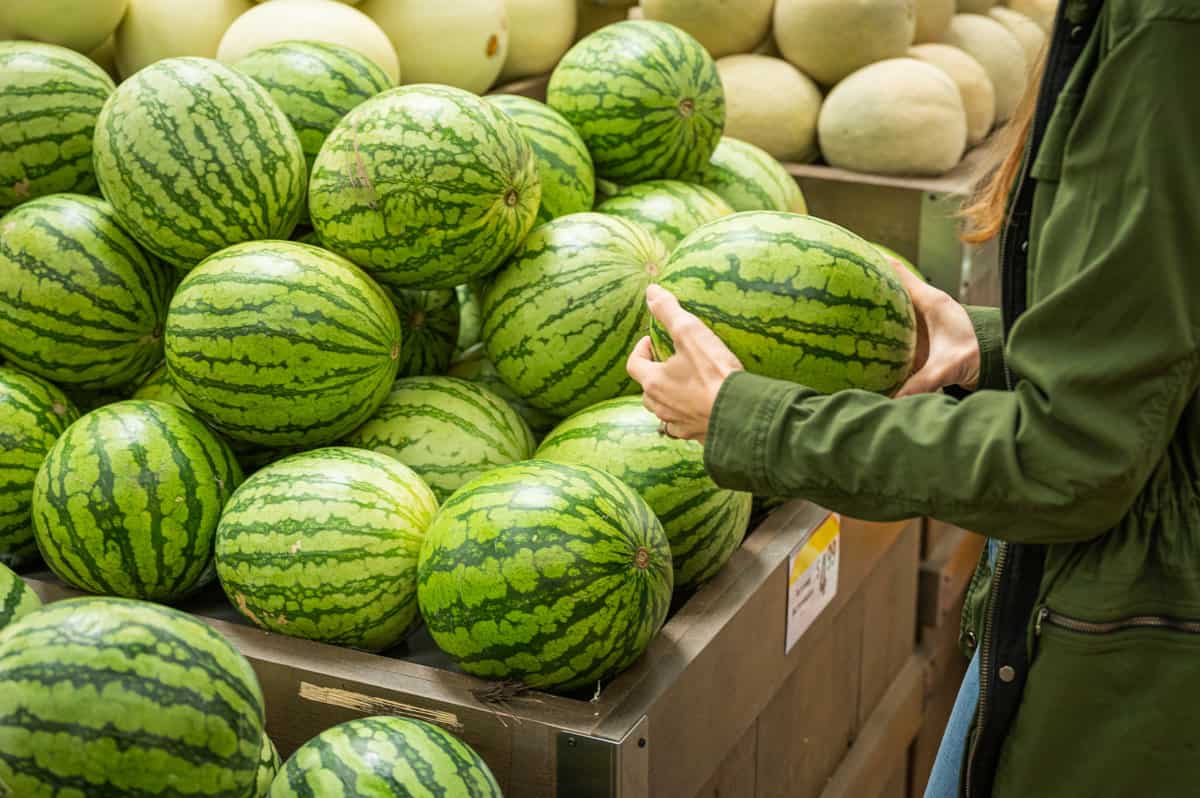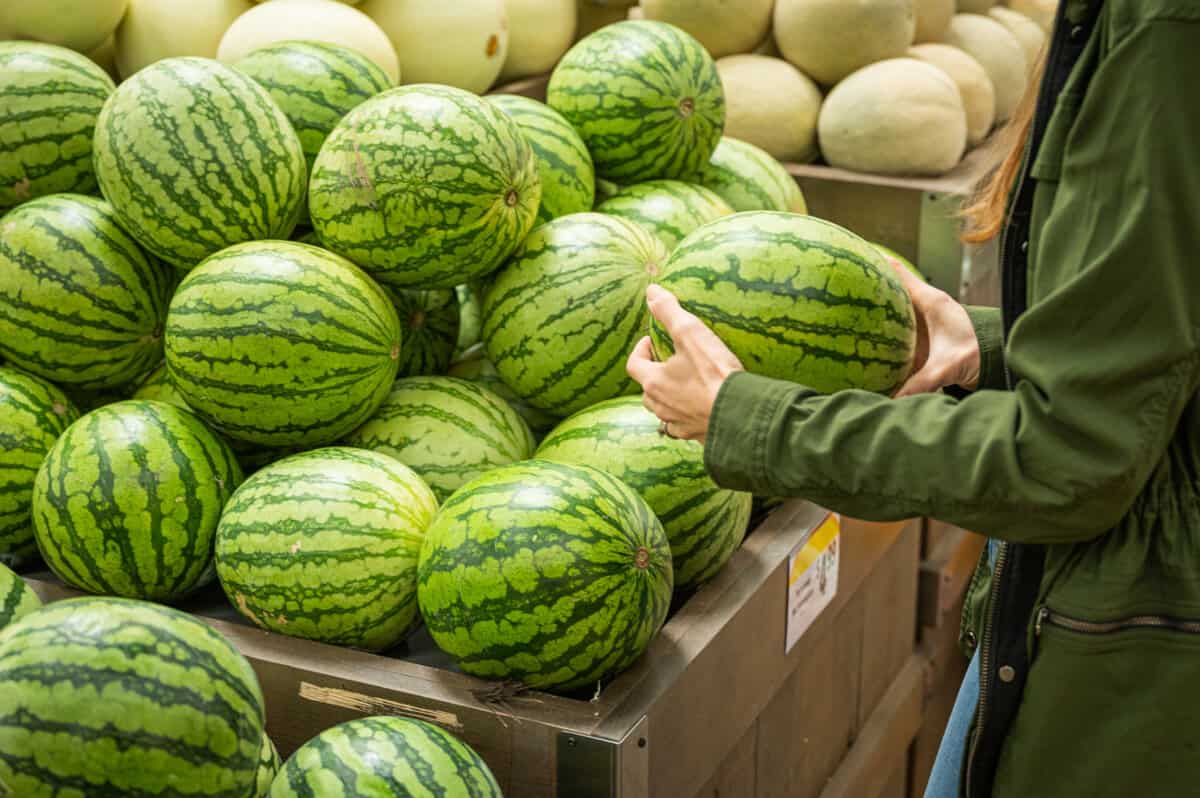 How to tell if watermelons are ripe
A ripe watermelon will feel sturdy and have a hollow sound when you give it a slight whack with your hand.
How to tell if cantaloupes are ripe
Perfectly ripened cantaloupes should have a creamy hue to the skin rather than a green cast. The blossom end of the fruit should be slightly softened and starting to crack. If you look at ripe cantaloupe in the field, you'll notice some netting growing up the stem of the ripe cantaloupe.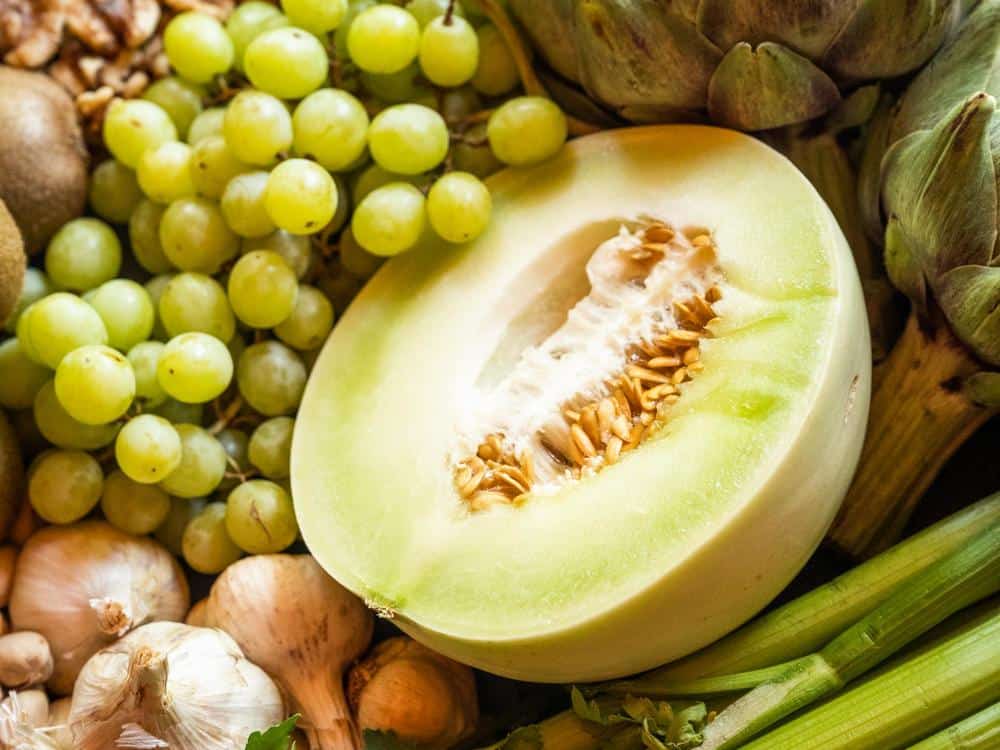 How to tell if honeydews are ripe
Ripe honeydew melons should have a sweet scent. Look for whitish or golden melons – any green veining could indicate that the melon isn't quite ripe.
Do you need to wash melons before eating them?
California melon growers are subject to stringent safety regulations and inspections, but it's still important to wash your produce at home before enjoying it. Here are a few food safety tips:
Wash your melon with running water before cutting into it and use a scrub brush to thoroughly clean the rind.
Use a clean knife and cutting board when preparing melons to prevent contamination from other foods.
After cutting, store melons in the refrigerator in plastic wrap or a sealed container.
Are melons a fruit or a vegetable?
Although melons are typically considered a fruit, they're actually a vegetable! Melons are closely related to veggies like zucchini, squash, and pumpkins.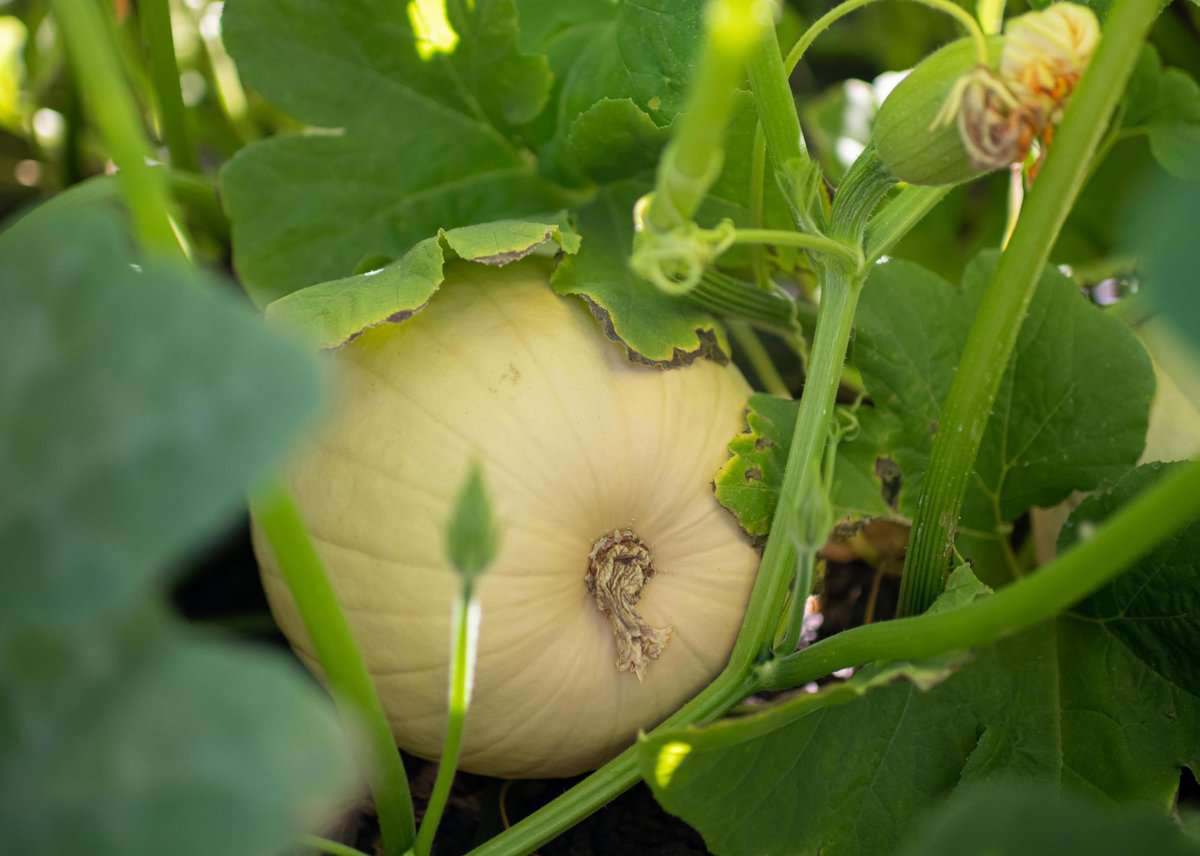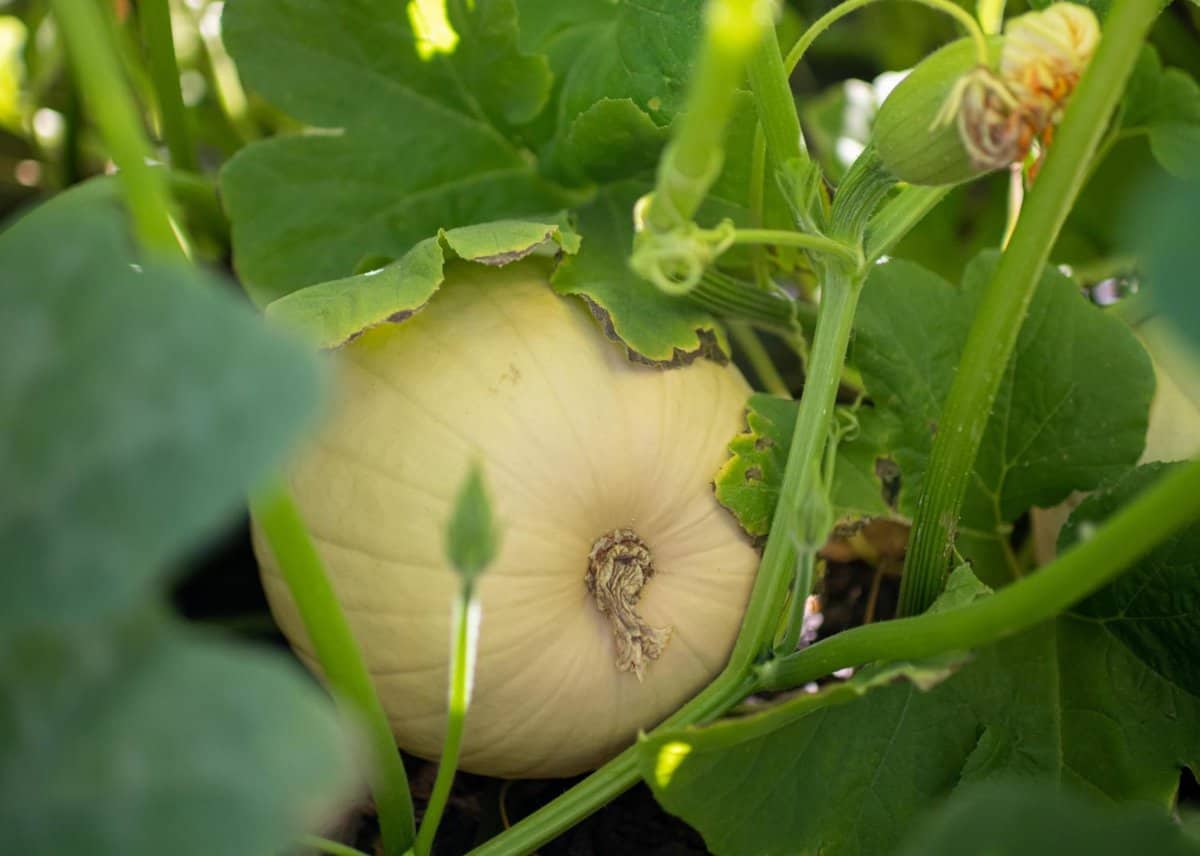 How long will melons last after you bring them home?
Food waste is an important issue to California farmers, families and retailers. To help address this issue, California melon farmers have spent years perfecting varieties with the same great flavor but a significantly longer shelf life. In fact, most of the melons you find in stores nowadays will last about a week when stored on your countertop – and up to three weeks when properly refrigerated!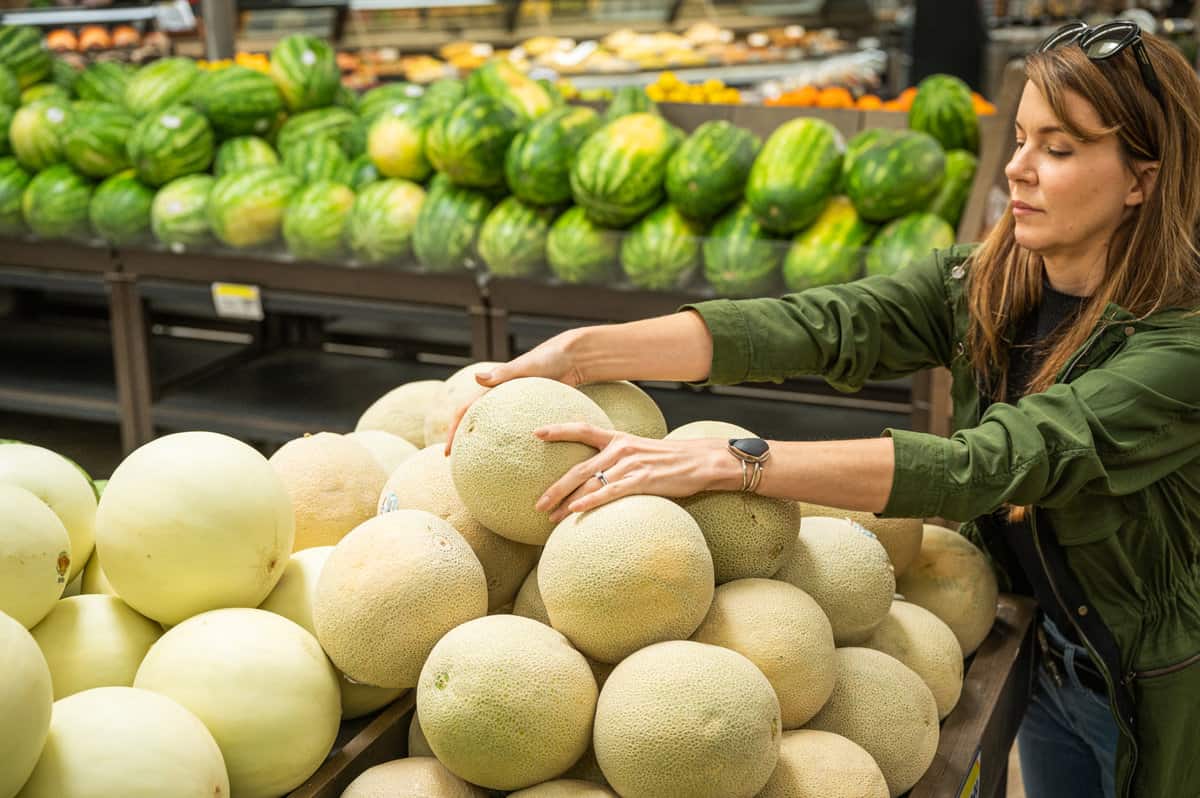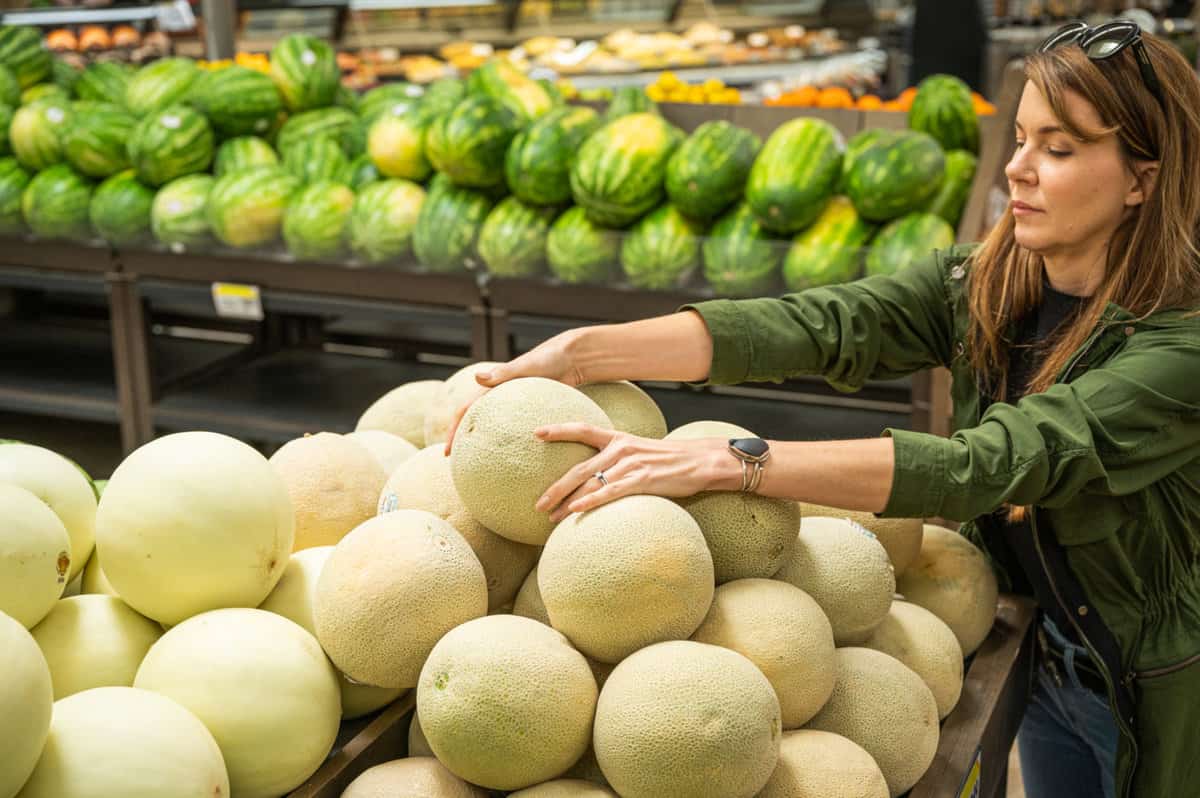 Our favorite melon recipes
Now that you know how to tell when watermelons are ripe (and your other favorite melons, too), let's look at our favorite ways to use them!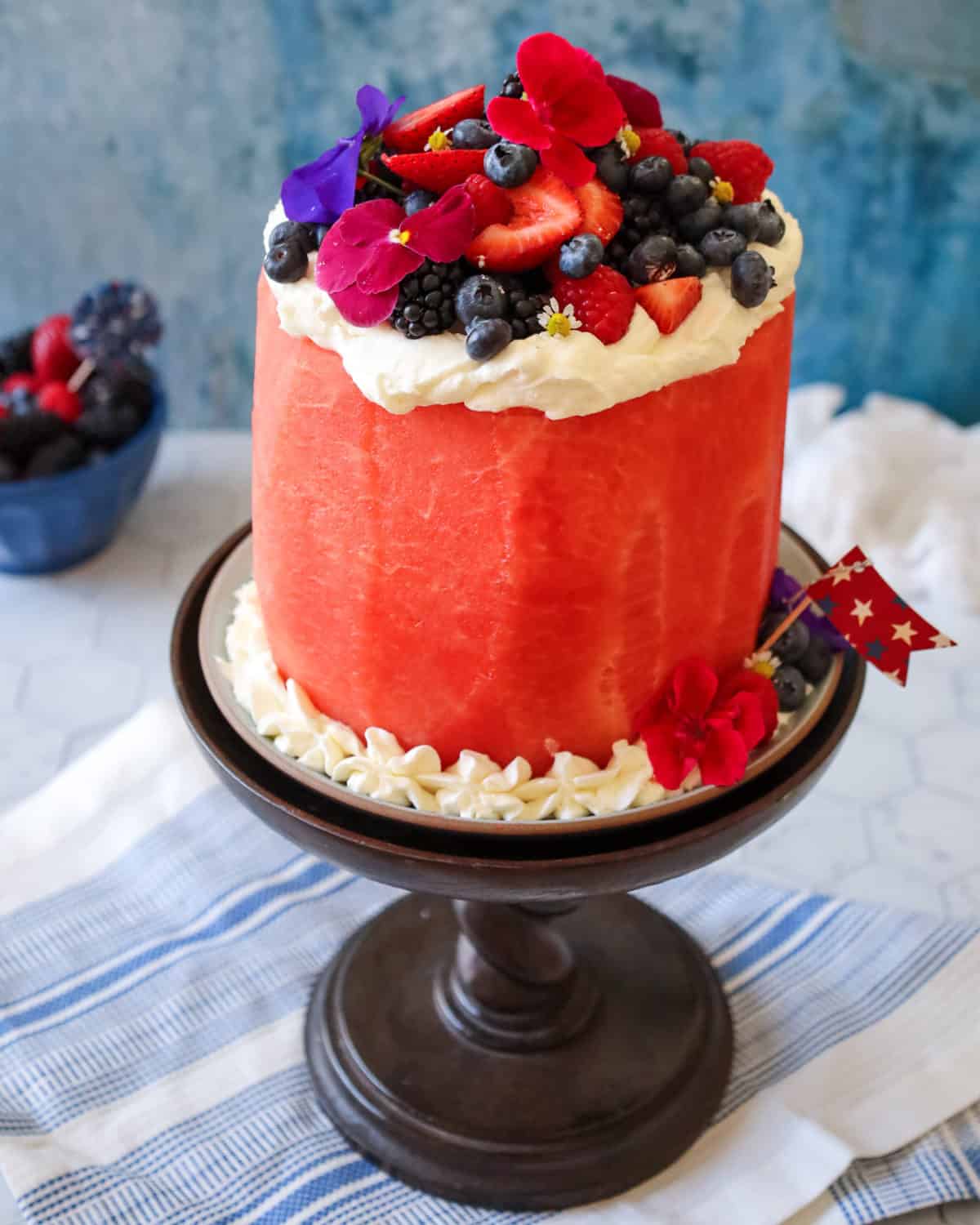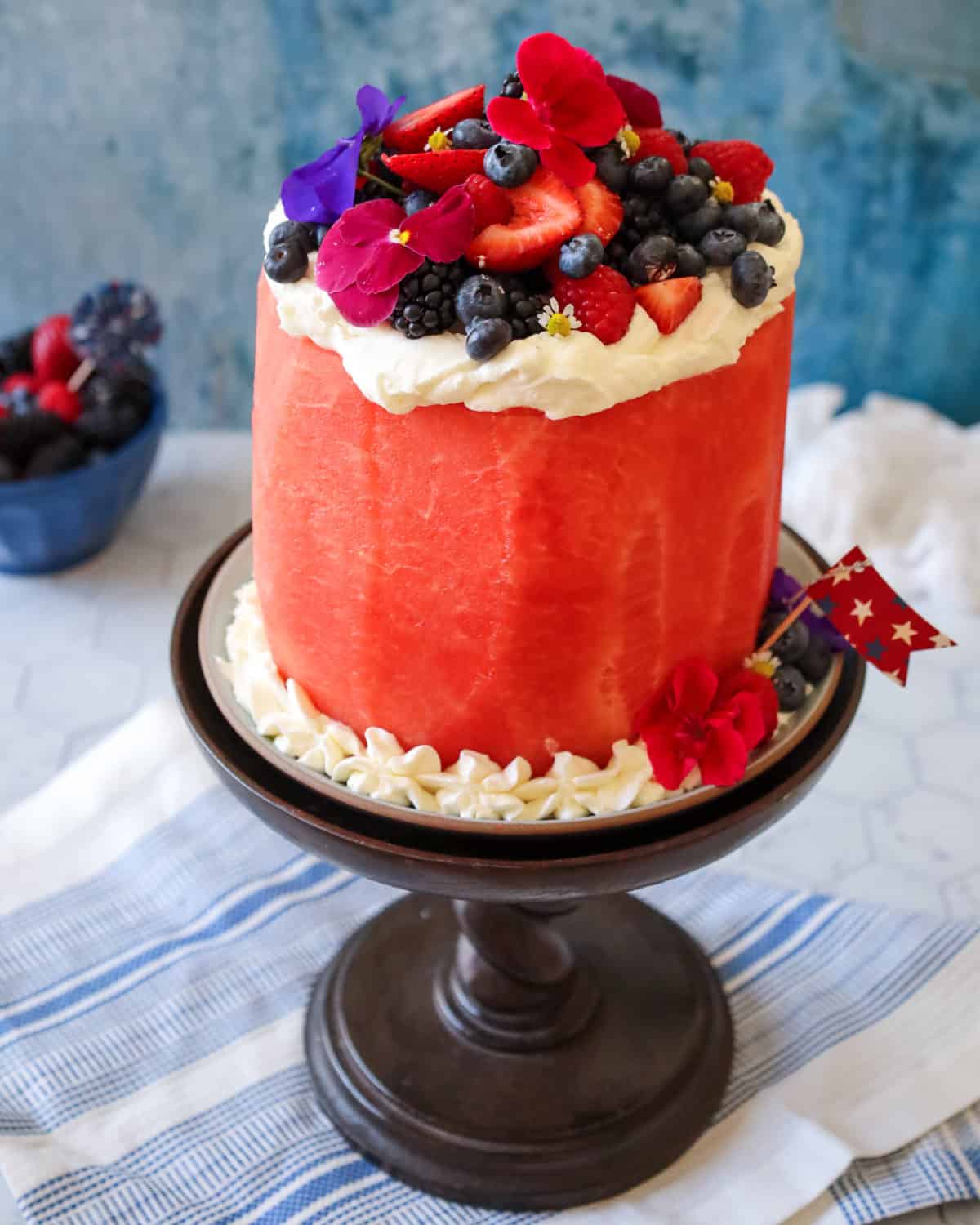 This Watermelon "cake" is actually a whimsically decorated watermelon. This no-bake dessert from A Girl Defloured is as easy to make as it is adorable. Now that you know how to tell when watermelons are ripe, you'll know just when to make this cake.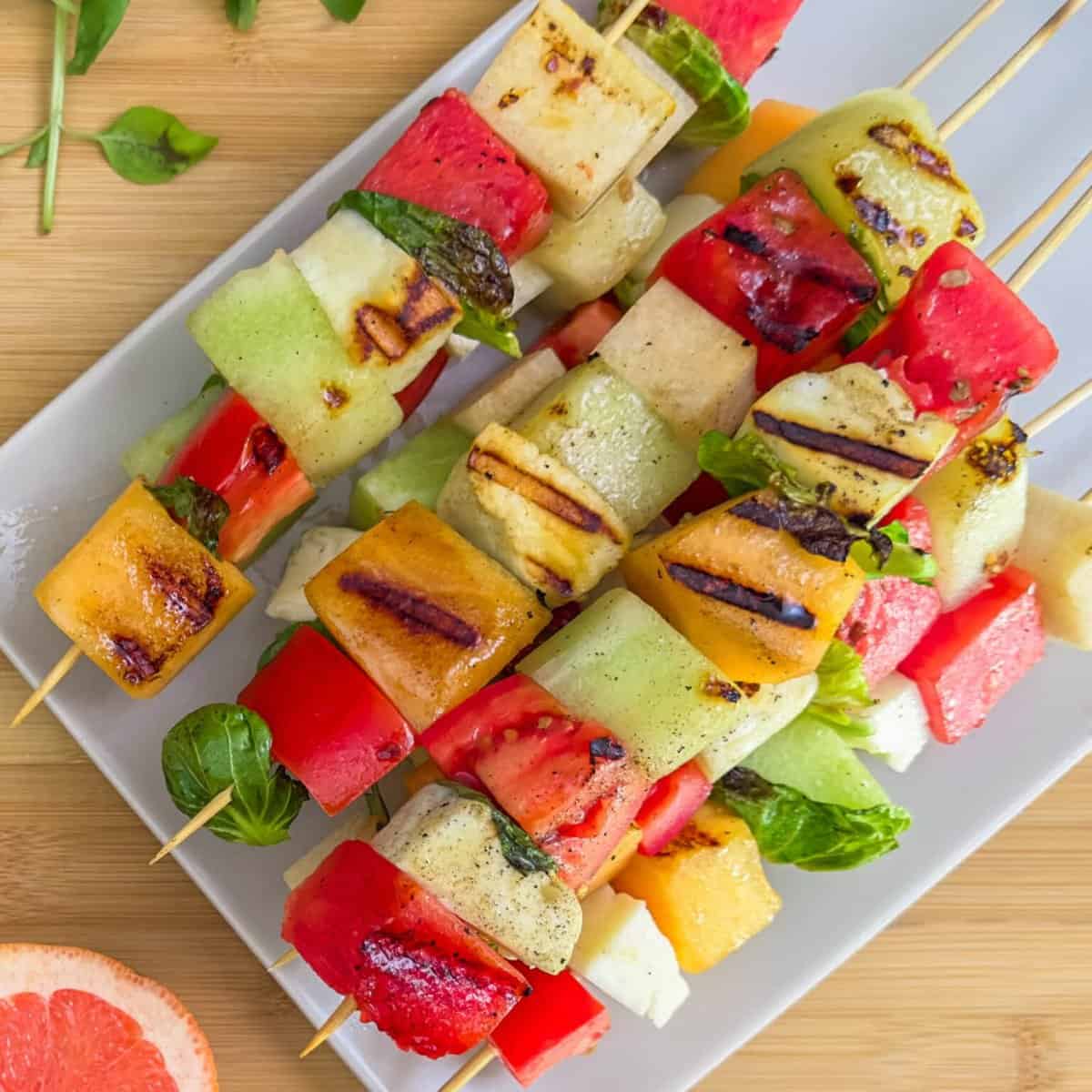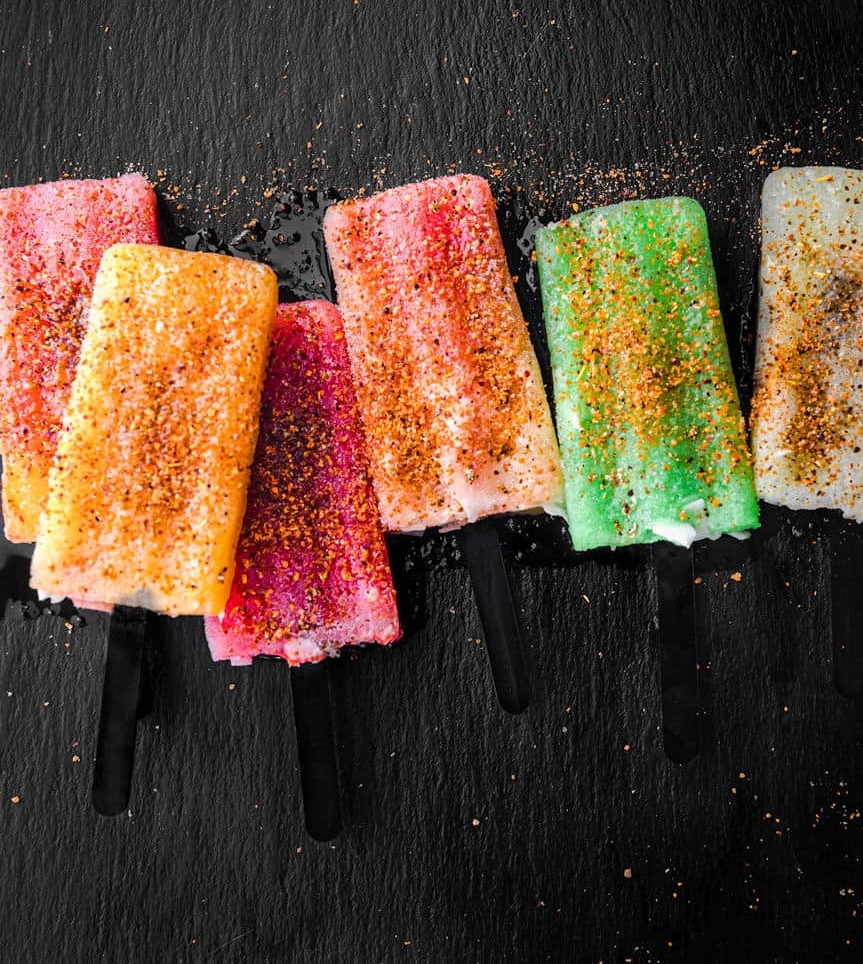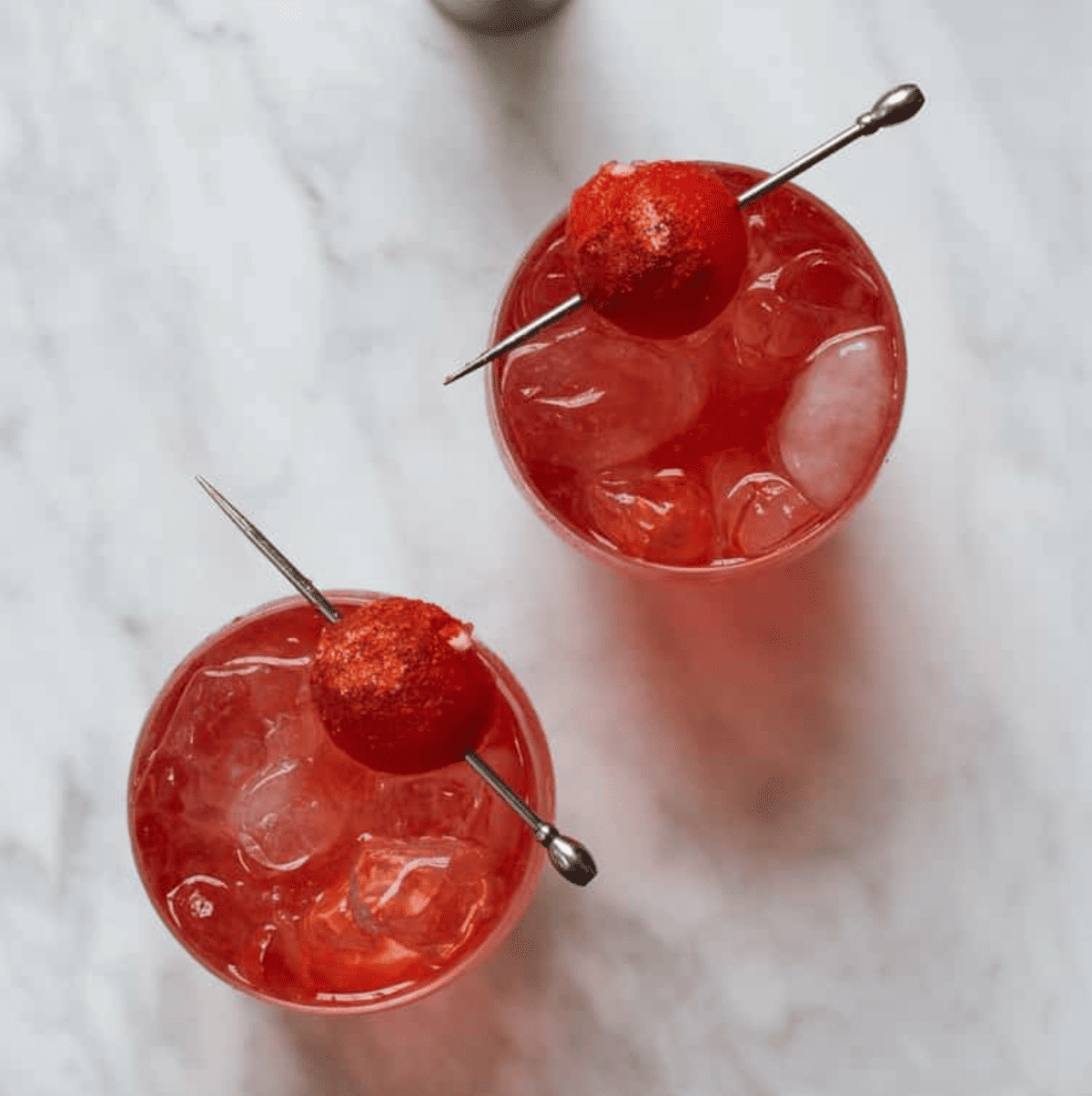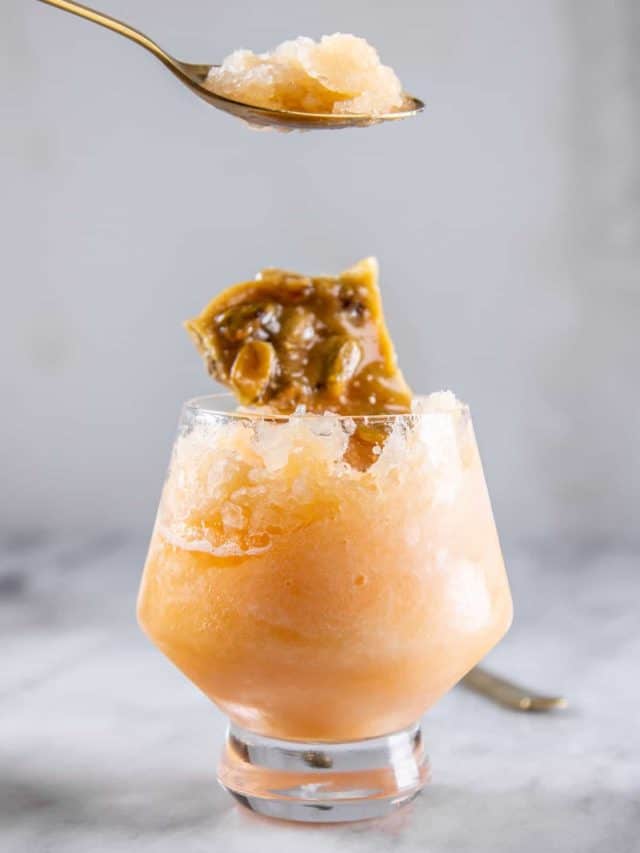 If you've never tried granita before, imagine a mix of a snowcone and a sorbet (but better). This refreshing dessert is easy to make and even easier to eat – especially when topped with a chunk of Pistachio Brittle!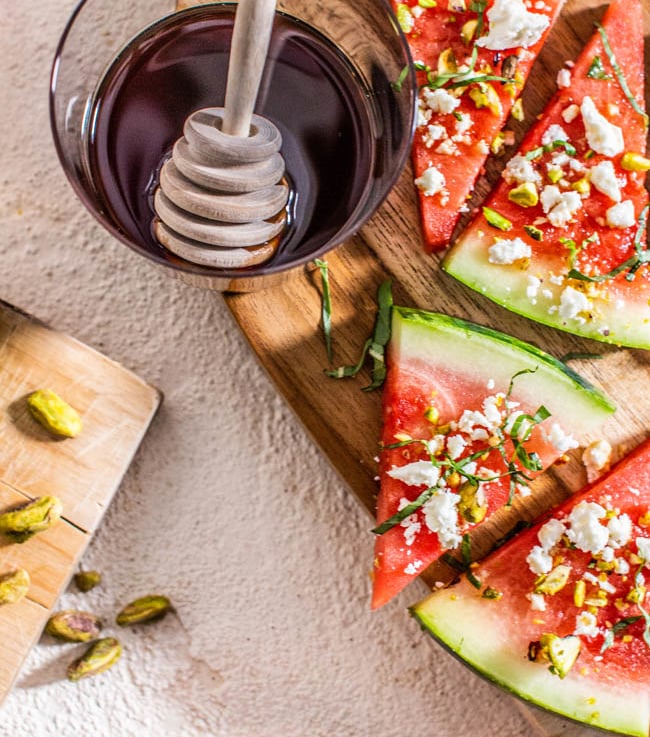 We get it – a platter of watermelon wedges is the easiest thing to volunteer to take to a cookout. However, if you've got a few extra minutes, try making Savory Watermelon Wedges. Sprinkle basil, pistachios and feta on the watermelon wedges and drizzle them with hot honey. The (very) minimal effort required will yield maximum flavors – and rave reviews.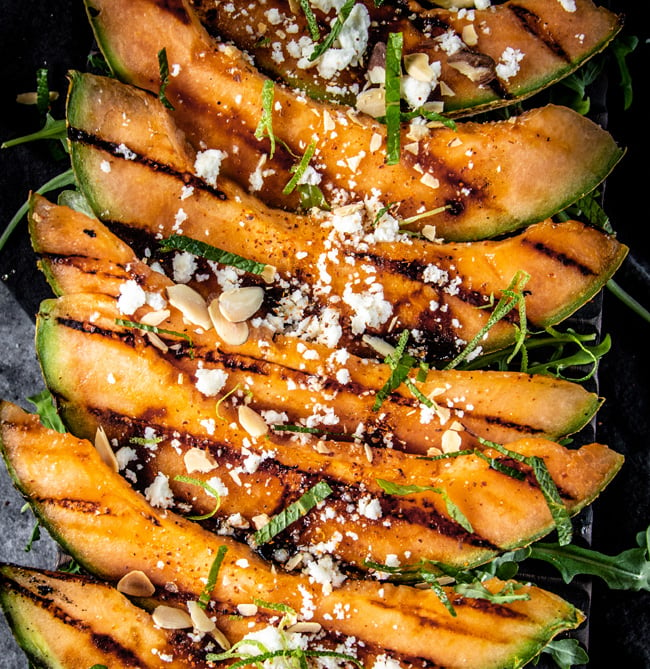 We're obsessed with this recipe for Grilled Cantaloupe – and we have a feeling you will be too! Grilling the fruit causes the sugars to caramelize and adds a slightly smoky flavor. Yum!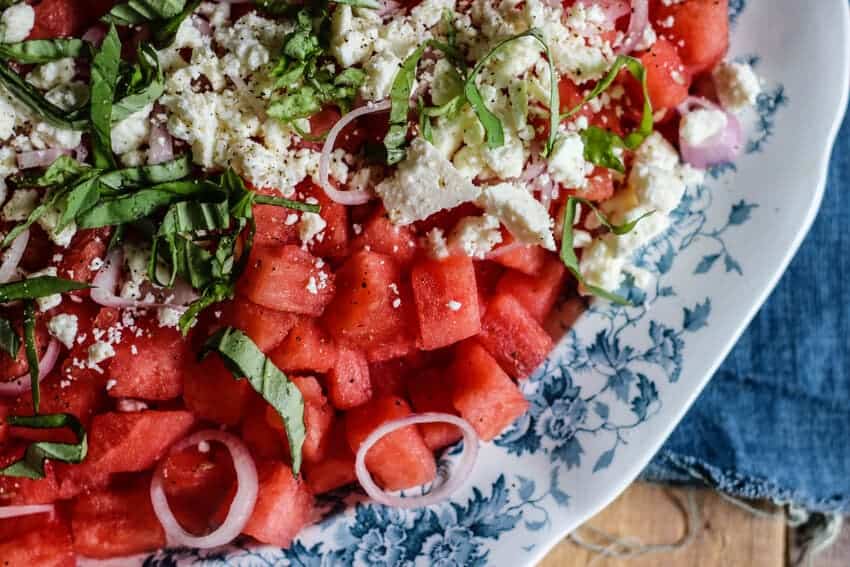 G-Free Foodie's Watermelon Feta Salad is a summer staple. KC drizzles a tangy citrus dressing over salty feta and sweet watermelon – and the result is totally irresistible.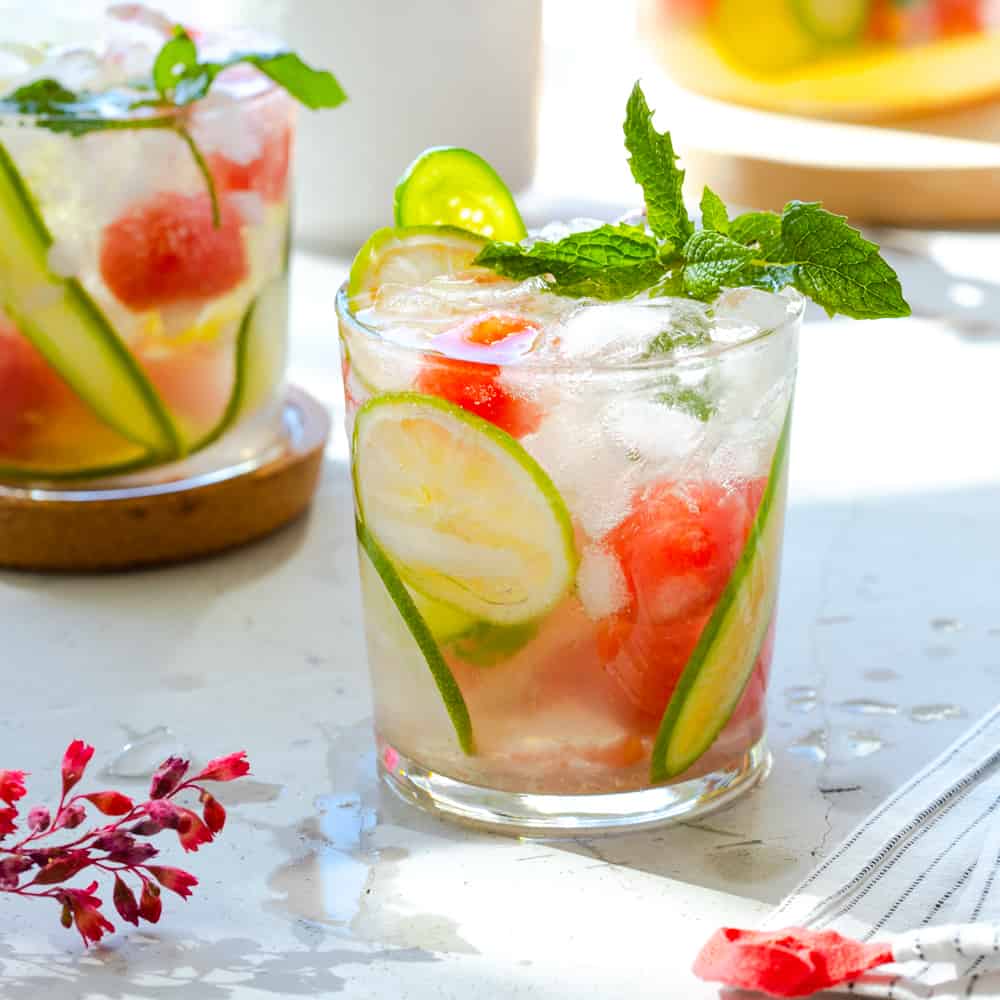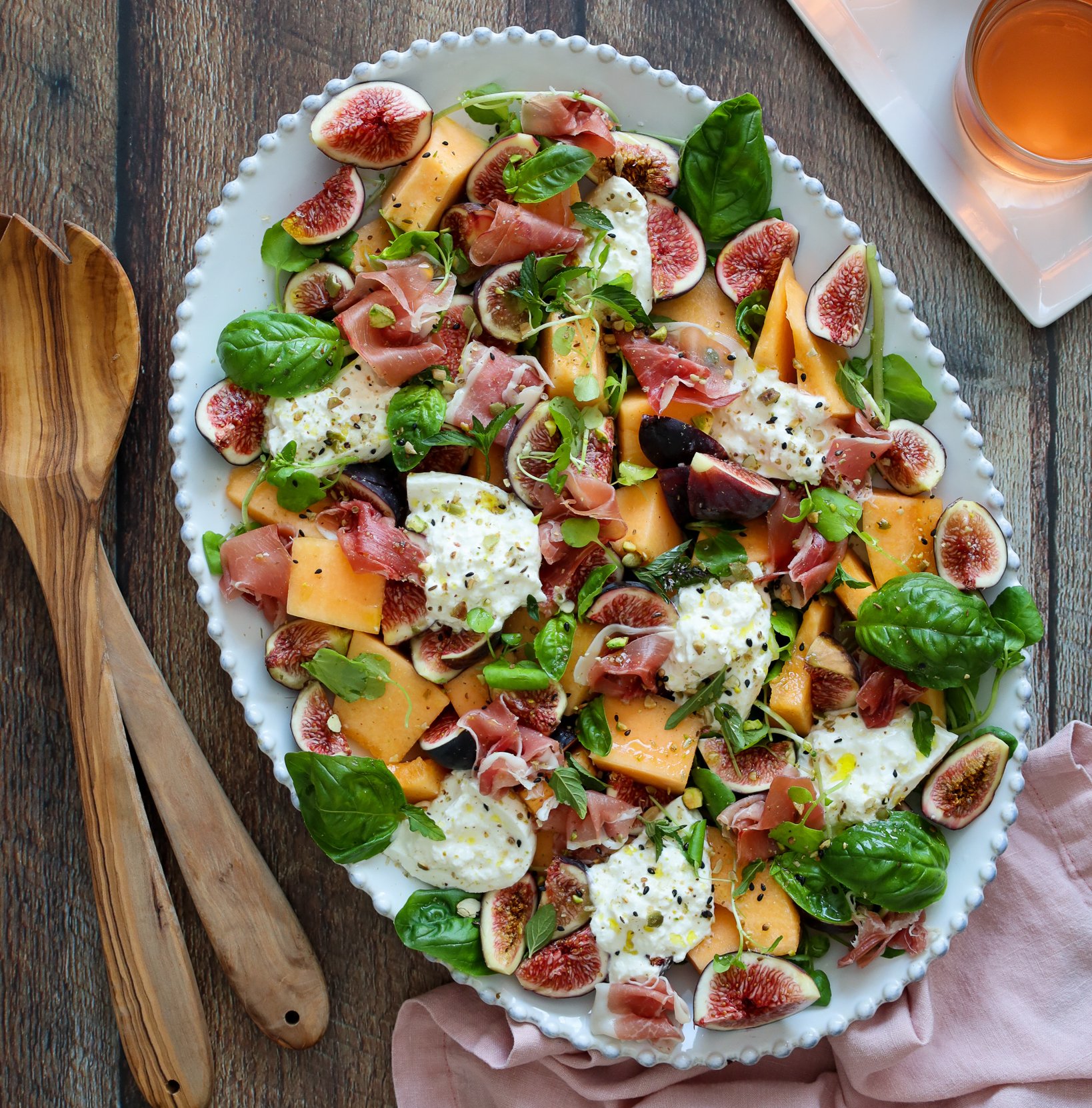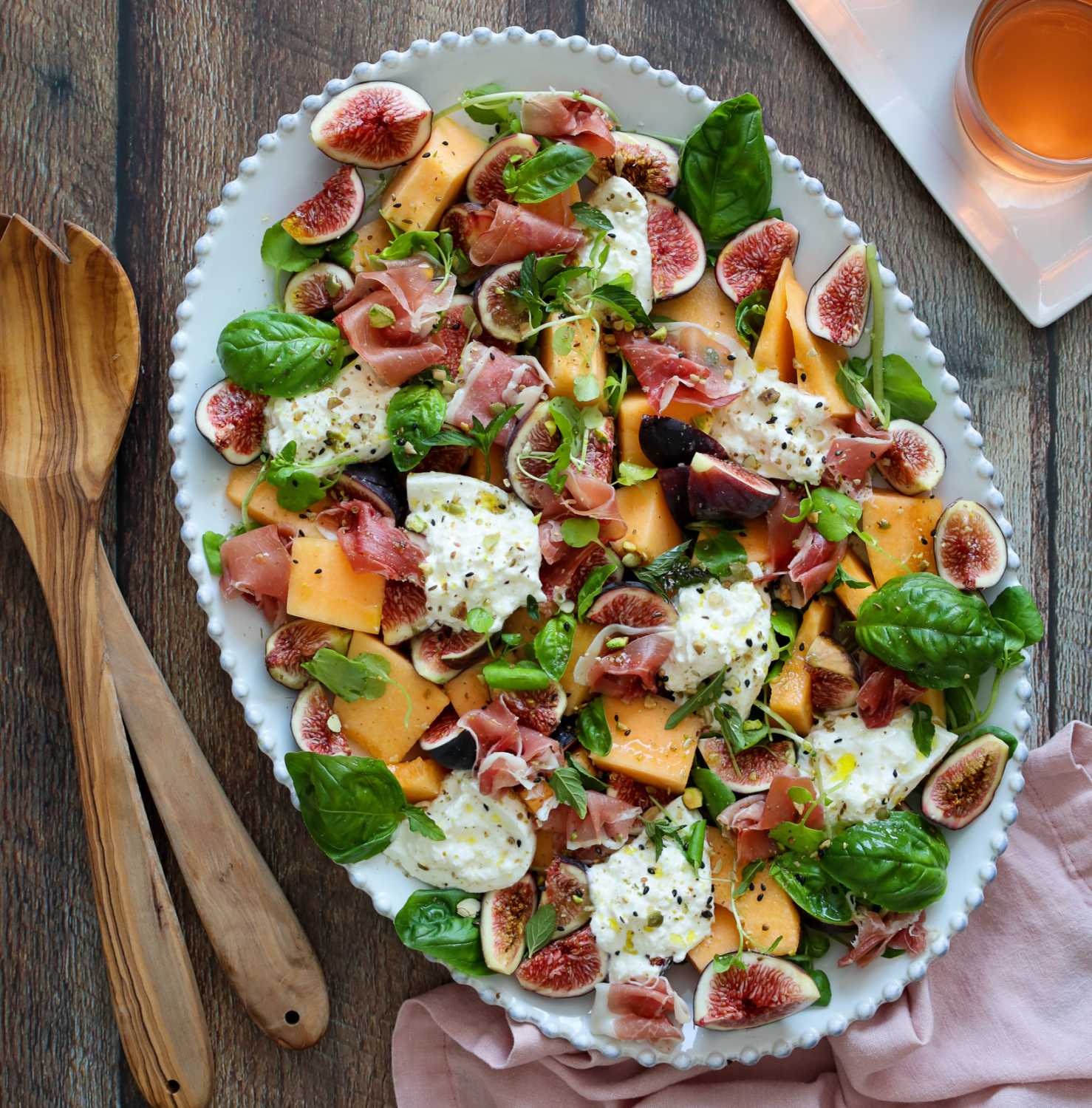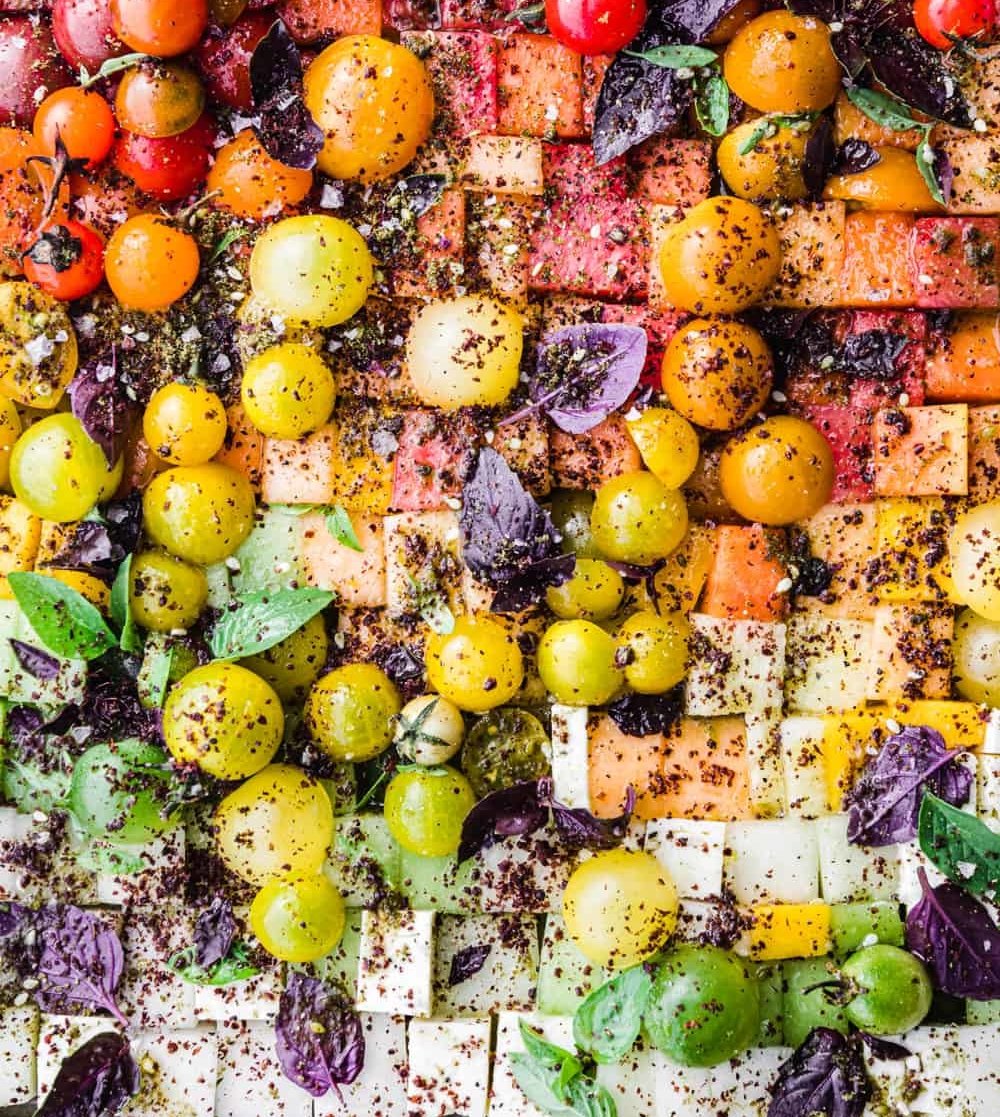 Can't get enough melon recipes? These are the best melon recipes the internet has to offer!
Article by Hilary Rance. Photography by James Collier.