Apple-picking Adventures and Pie Perfection: A Day at Gizdich Ranch in Watsonville
Nestled amidst the rolling hills of Watsonville, California, there's a place that puts joy into the hearts of visitors of all ages. Gizdich Ranch, a delightful family-owned orchard and bakery, offers a quintessential taste of California's bountiful agriculture. If you're yearning for a day of wholesome fun, apple-picking adventures, and mouthwatering pies, Gizdich Ranch has it all.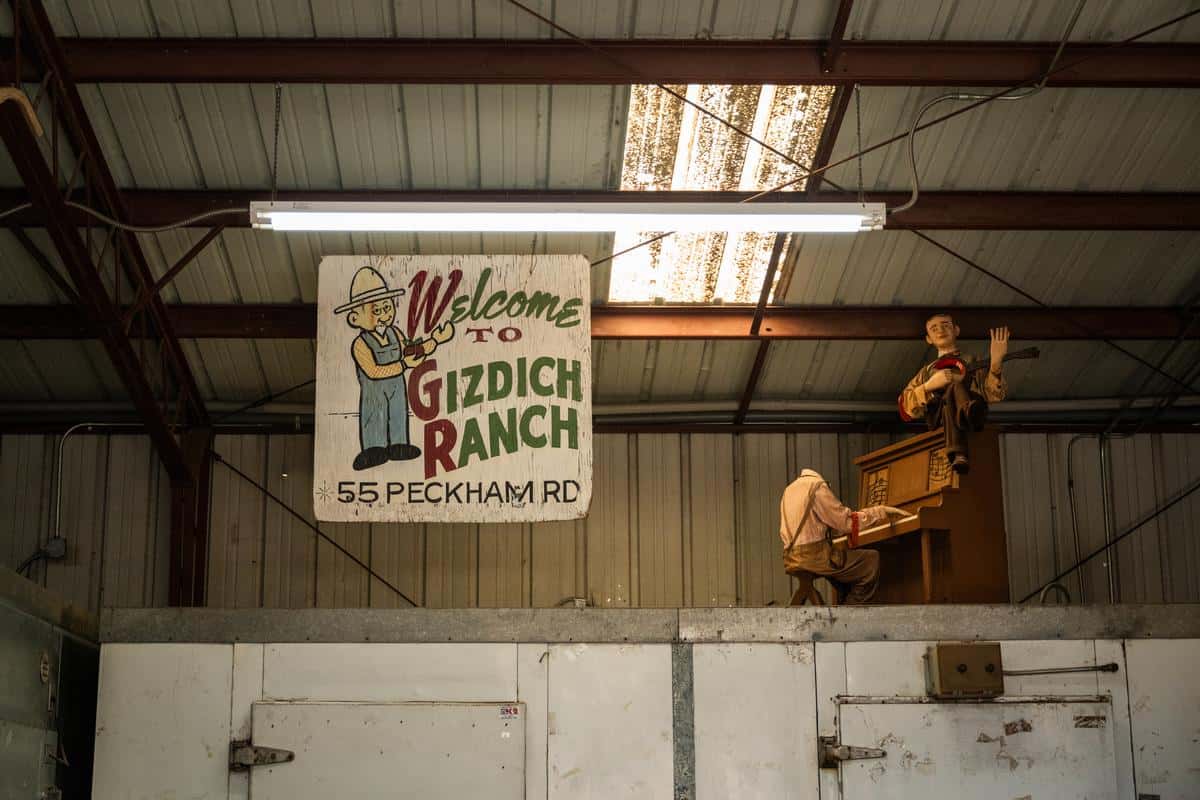 All In the Family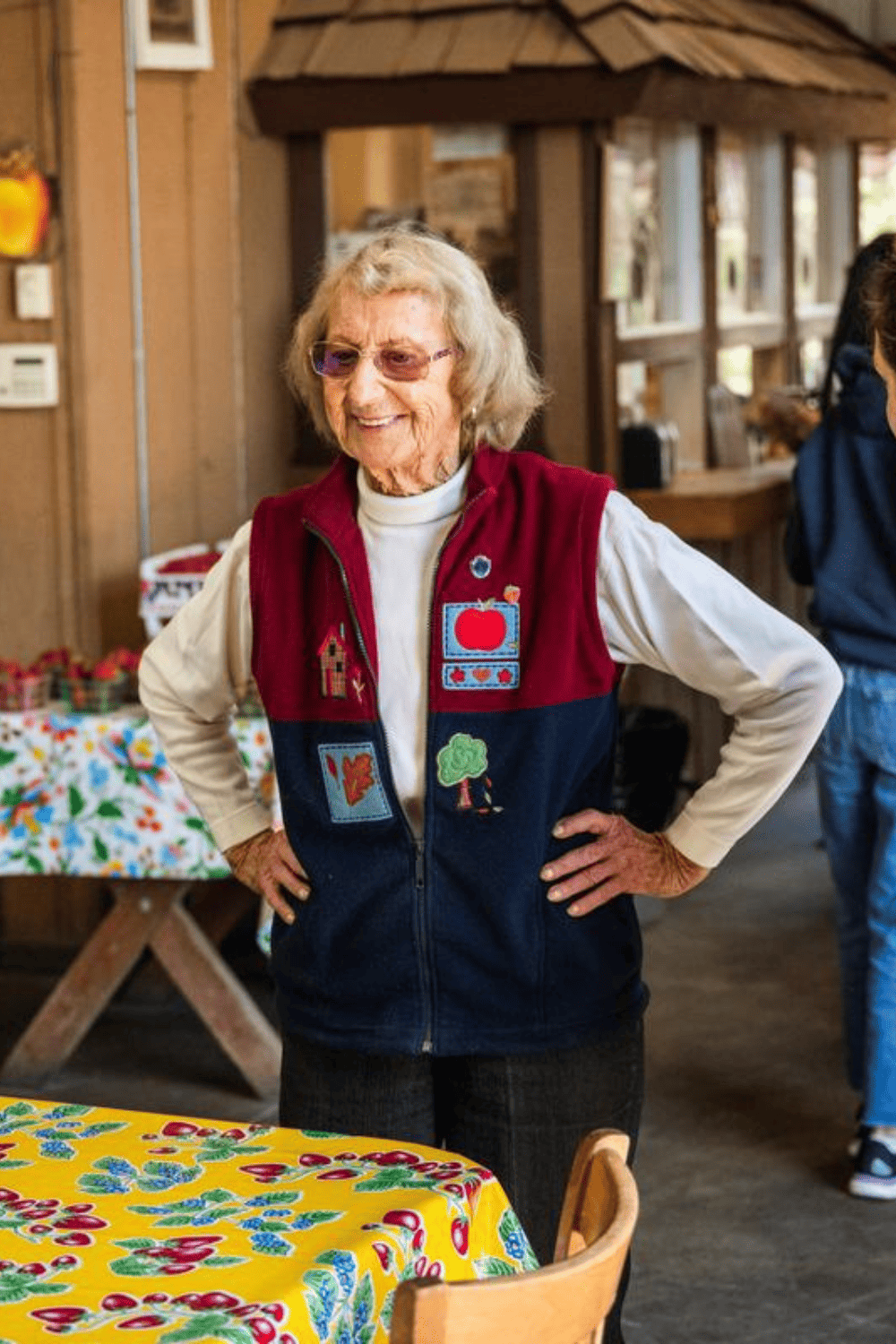 We recently had the opportunity to visit the pie maven herself Nita Gizdich at the ranch. She told us that her father-in-law Vincent John Gizdich, a Croatian immigrant, purchased the ranch in 1934 for $1,400. The family moved their three sons from Oakland, California to rural Watsonville. Back then the ranch simply consisted of 5 acres of apples, 5 acres of open ground for chickens, pigs, and tomatoes, the family home (with no electricity or indoor bathrooms), and a packing shed. According to Nita, they had an idyllic childhood and everyone loved the ranch. But after the boys were grown Nita's husband, Vince Jr.,was the only son who wanted to take up farming.
Nita first met Vince at a Croatian social dance club. Vince was her dance partner and eventually, he became her sweetheart. She says that when she turned 16, Vince told her he wanted to buy her an engagement ring, "So he took me to a jewelry shop and he bought me a ring." However, Nita insisted on graduating from high school before they got married. "I graduated Friday and got married Sunday," she laughs. Nita was 17.
Nita and Vince lived in town for a while but soon moved to the ranch themselves to run the family business when Vincent, Sr. retired. A few years after they moved to the property with their two young sons in tow, Vince suggested that Nita start selling her delicious pies. After building another barn to house a pie shop, Nita has been offering up her (now famous) pies for 57 years. Her husband Vince passed away several years ago and Nita is in semi-retirement, but the ranch is still very much a family business. "We made 50 years and two days. Vince is in heaven now. But my oldest son is here, grandson is here, daughter-in-law. They're here every day on the ranch," she says proudly. Nita still lives in the original home in the center of all the action, though thankfully it's been updated with electricity and modern bathrooms.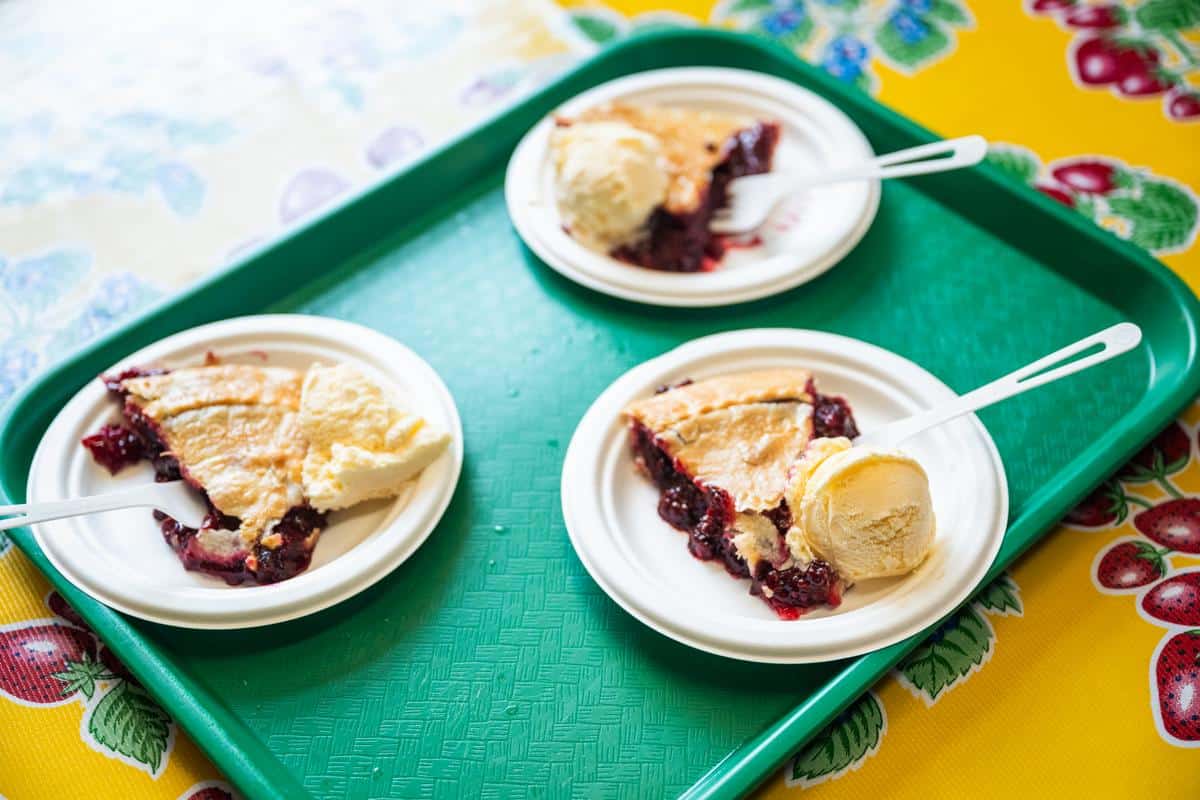 Bakery Bliss: Pies Galore at Gizdich Ranch
A highlight of visiting Gizdich Ranch is having a slice (or two) of their famous homemade pies. The ranch's bakery is a treasure trove of mouthwatering delights (including deli offerings), but pies are most certainly the crowning jewel. From classic apple pies to berry-filled beauties, the selection is vast and tantalizing. The pie crust recipe came from Nita's mother-in-law and is top secret, but she does reveal one thing. "We don't put a lot of sugar in our pies. We want you to taste the fruit," Nita says. Of course, apple pie is a fan favorite, "Probably because it has four pounds of apples in it," she quips. But Nita's favorite pie happens to be apricot.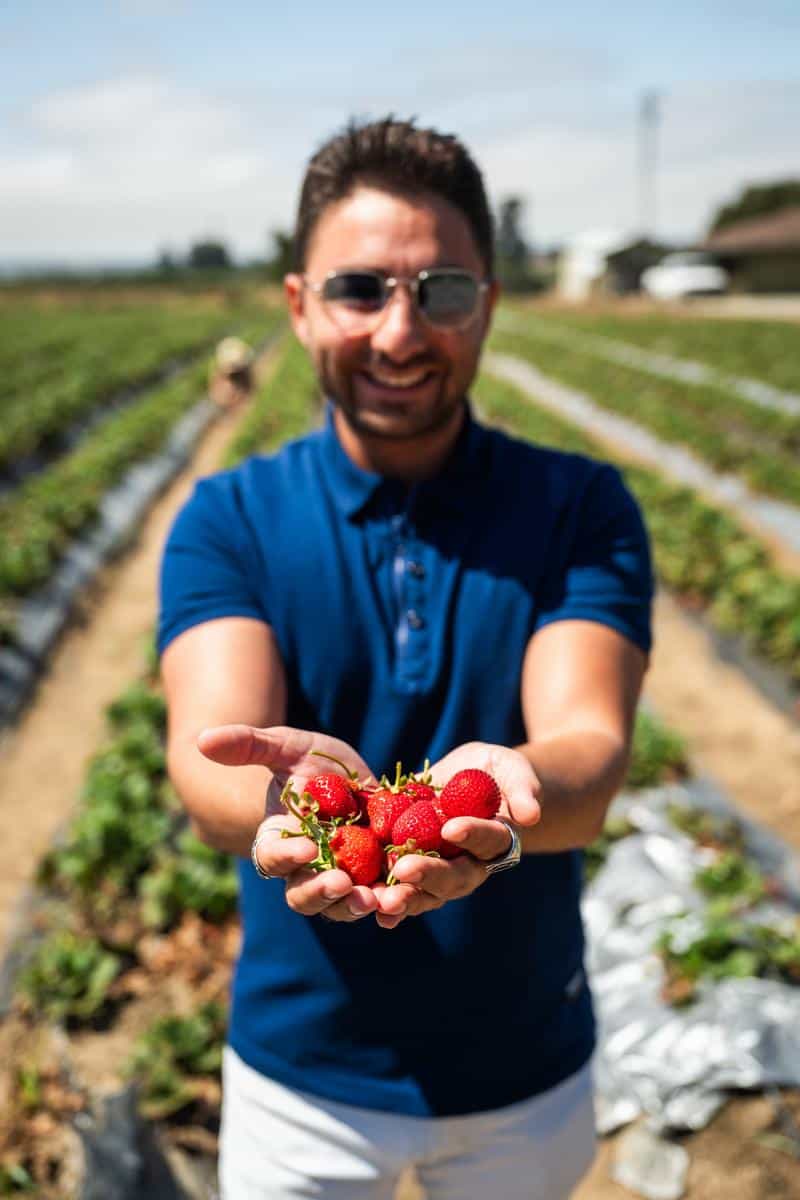 The Ranch Experience: U-Pick Apples and Berries
In addition to the pie shop, in spring and summer, they offer U-pick berries and apples. When you arrive at Gizdich Ranch in late summer/early fall, you'll see rows upon rows of apple trees laden with ripe, juicy apples. The experience of hand-picking your own fruit is a delightful experience for the whole family.
At Gizdich Ranch you'll also find plenty of picnic tables where you can enjoy your deli sandwich or pie while you bask in the California sunshine. Don't sleep on their apple slush though – which you can even get with some ice cream. Grab a blanket, spread it out, and enjoy your apple-picking rewards with a view of the orchards.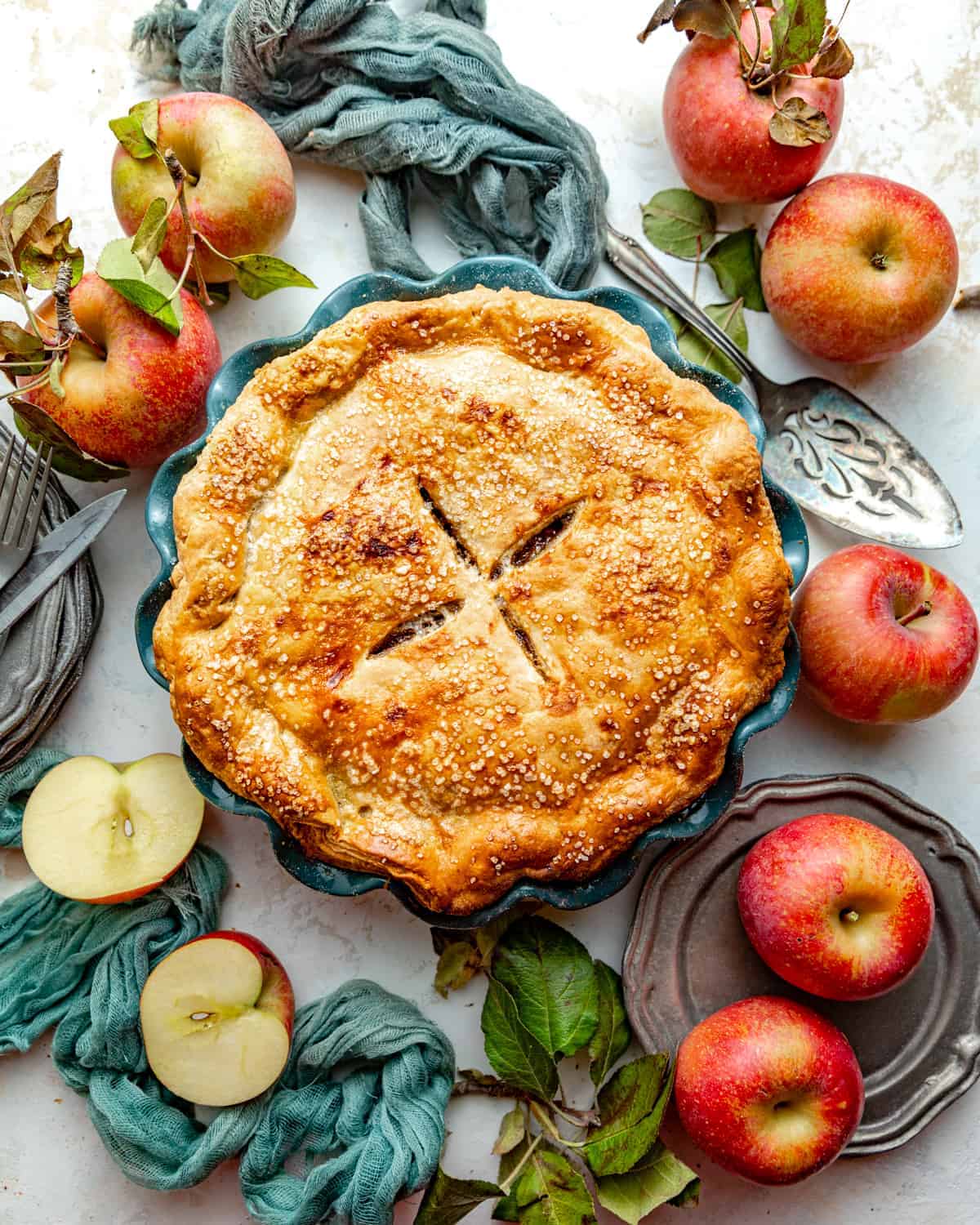 Got apples? You'll love these 20 no-fail, delicious apple recipes from our California Grown Creators!
Farm + Antique Market Finds: Take a Piece of Gizdich Home
Before leaving, be sure to stop by the farm market. Here, you'll find not only freshly harvested produce but also a variety of artisanal goods such as honey, jams, and baked goods. It's a great place to pick up some edible souvenirs and gifts for friends and family. If you want to meet Nita, you're most likely to find her in the antique shop on the property. But on especially busy days you'll find her directing traffic. "Here I am, still on the ranch. I love it. I keep busy working in my antique shop and parking cars and I get to meet people from all over the world. I love it."
A Slice of Paradise in Watsonville
Gizdich Ranch in Watsonville, California, is more than just an orchard and bakery—it's truly a slice of paradise for anyone seeking a day of outdoor fun and a nostalgic bit of Americana. Whether you come for the apple-picking adventure, the delectable pies, or the scenic surroundings, this charming ranch promises a memorable experience for all. So get ready for a day of good clean fun at Gizdich Ranch.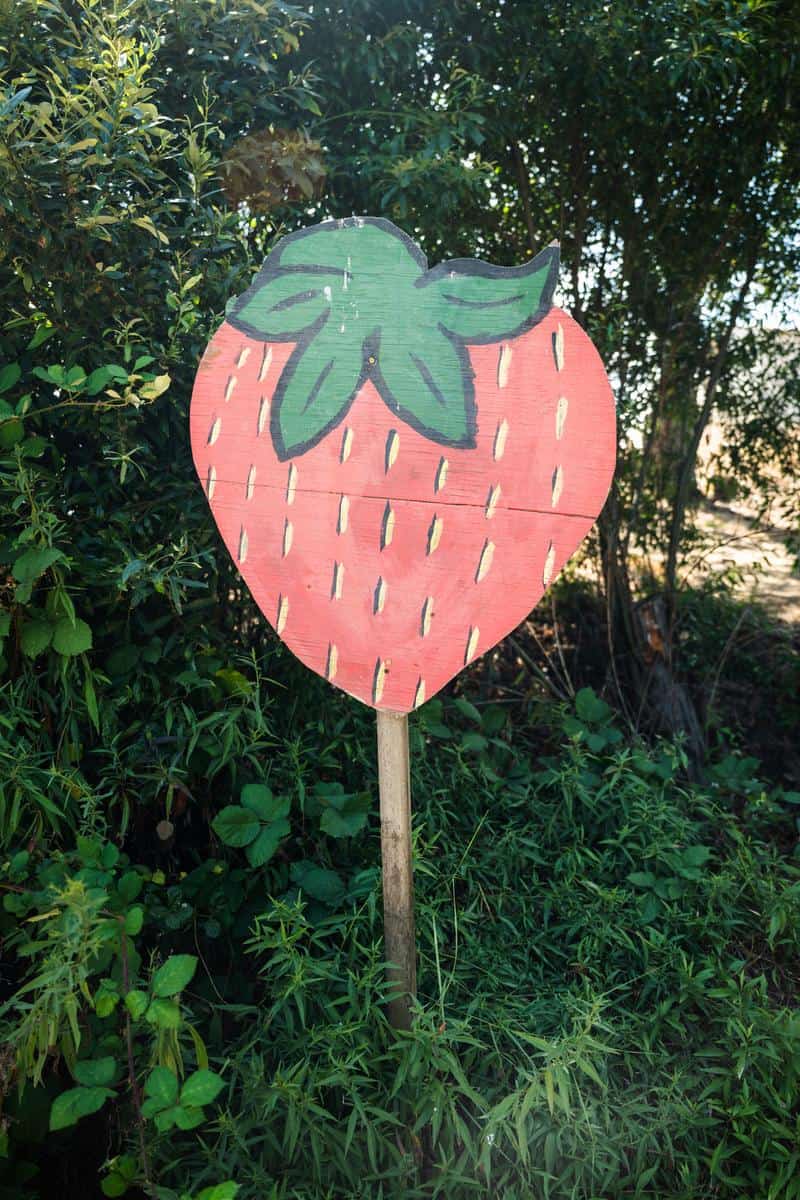 55 Peckham Rd.
Watsonville CA 95076
Phone Number: (831) 722-1056
Article by Alison Needham. Images by James Collier.