How The Farmers Market In Santa Cruz Builds A Better Community
For over 30 years, Santa Cruz Farmers Markets have been a staple of the local community. The farmers' market in Santa Cruz showcases the best in regional organic produce, pasture-raised meats, eggs, dairy, sustainably-harvested seafoods, and artisan goods – all while supporting responsible and ecological farming practices in the region.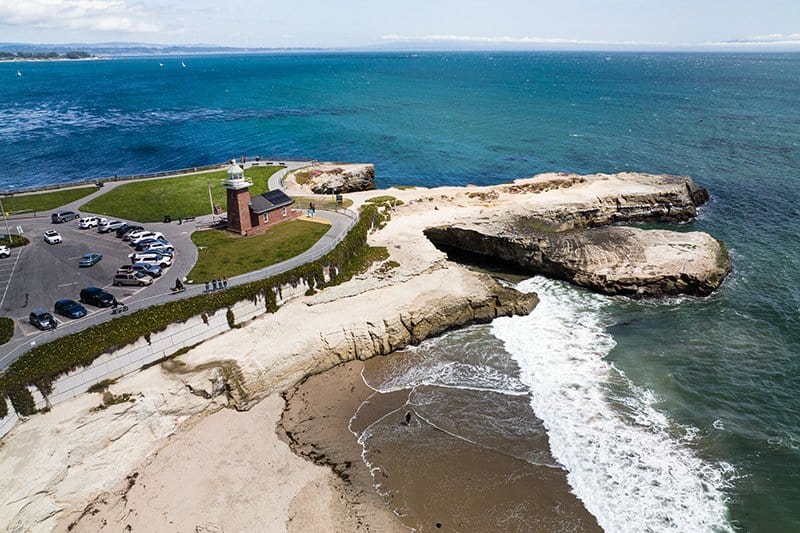 Welcome to Santa Cruz, California in Santa Cruz County, one of the most robust food growing regions in the world! We recently visited the Santa Cruz Community Farmers Market in Felton and had the pleasure of connecting with Nicole Zahm.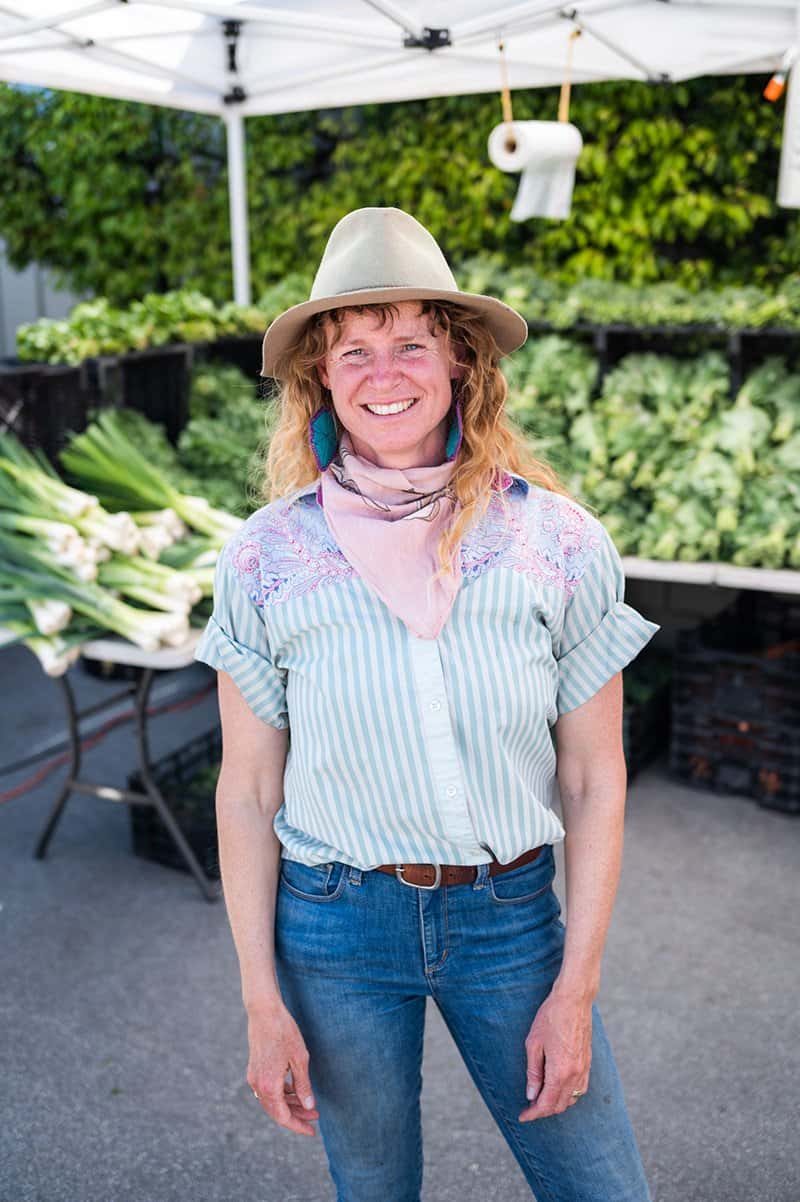 Meet Nicole, Communication & Programs Manager for the 5 Farmers' Markets in Santa Cruz, California.
Nicole grew up in Santa Cruz and always had a passion for community work.
She coordinates community outreach, education, and event programming for the Santa Cruz Community Farmers Market.
She spends time managing markets, producing their events and provides administrative support.
We asked Nicole a few questions about the farmers' markets in Santa Cruz and here is what she said:
What do you wish consumers knew about agriculture?
Nicole shared that she wishes consumers knew what it actually takes for farmers to grow the food that comes to market. "That food actually costs a lot of money to grow to and it should cost a lot of money to buy if we want to promote a sustainable system. There is also tension there because we want everyone to be able to afford the food, but actually food costs a lot and should be expensive."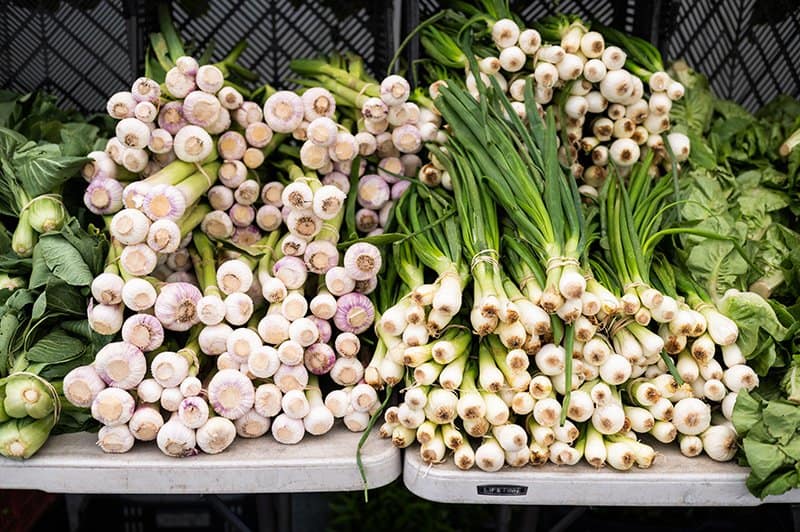 What do you feel is special about this agricultural region as a whole?
"I think this is one of the most robust food growing regions in the entire world! The soil is very rich. The fog bank and the climate conditions of this area are so unique that there are only 3 or 4 places on the whole planet that are like this."
"Our region was also really important in the new wave organic movement that started in the 60's & 70's. A lot of the farms we work with, probably 10 of them that are now in their 60's and 70's, did so much work on the ground promoting that. They fought for organic agriculture, ecological agricultural, and for farming that integrates caring for the land with growing food in a sustainable way."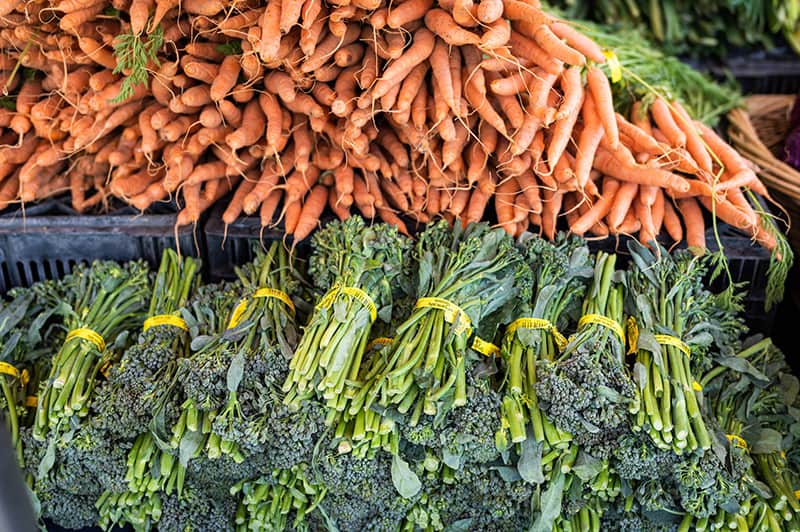 What do you wish consumers thought about when it is time to make a choice about the foods they purchase?
"As I learn more and get to know farmers, I learn so much about just what it takes to grow our food. I now go with a new lens on: to buy dried apricots and it is $20, I'm like I cannot believe this is only $20! There are 200 apricots in here that had to be grown, picked, laid out on sheets in the sun to dry for a month, packaged, and transported. We just don't know what it takes to grow our food until we know what it takes! I think that is a huge piece for me."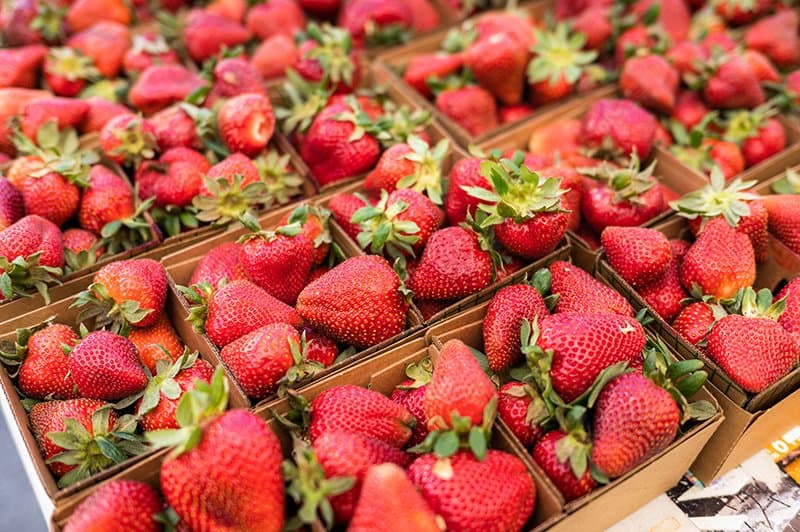 Community outreach & education programs at the Santa Cruz Farmers' Markets.
The farmers' markets in Santa Cruz operate a variety of community programs including seasonal farm education programs, food-focused events, and family-friendly campaigns. Their goal is to educate the public about the inner workings of sustainable agriculture as well as to educate them about farming practices on California's central coast.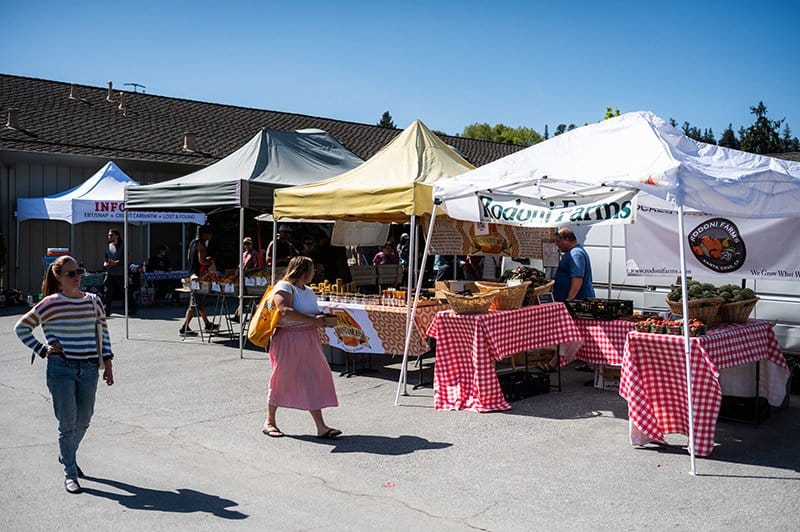 Here are a few of the free and public events at the market:
The Santa Cruz Community Farmers Markets operate an annual music series at some of the market locations. The music ranges from bluegrass to jazz with some country blues thrown in too.
What is a "food shed" you ask? A foodshed is a geographic region that supplies a population center with food. The term is often used to describe the movement of food from producer to consumer. A food shed considers all points along the way including labor, processing, transport and waste.
The Foodshed Project is an educational program of the Santa Cruz Community Farmers Markets. It includes farmers, food artisans, community-based organizations and local chefs. This program highlights various food issues and offers lots of opportunities for public education at the markets such as interactive mini-classes, hands-on activities, live music, face painting, playing with food, and storytelling. The goal with this program is to illuminate and support the important work being done in this region's foodshed. All of these events are free, fun and family friendly.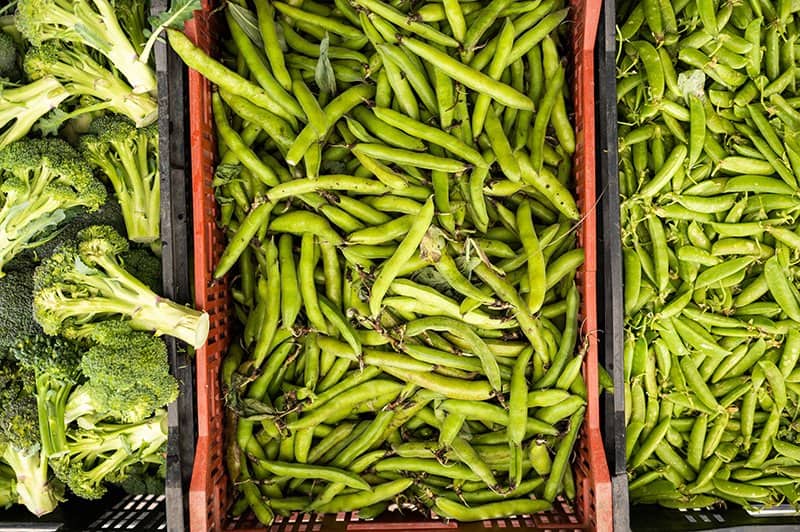 Waste Smart: In 2008, the market started its Waste Smart Program in partnership with Ecology Action and the County of Santa Cruz. The goal was to design an effective recycling and composting program that would be able to accept all the food scrap, veggie waste and food vendors compostable / non-plastic serving products like cups, plates, straws and utensils. This waste reducing composting program is exclusive to the Farmers Markets in Santa Cruz. It has resulted in a significant reduction in the amount of plastic being used in the markets themselves. In addition, it has resulted in a huge reduction in the markets' impact on the local landfill.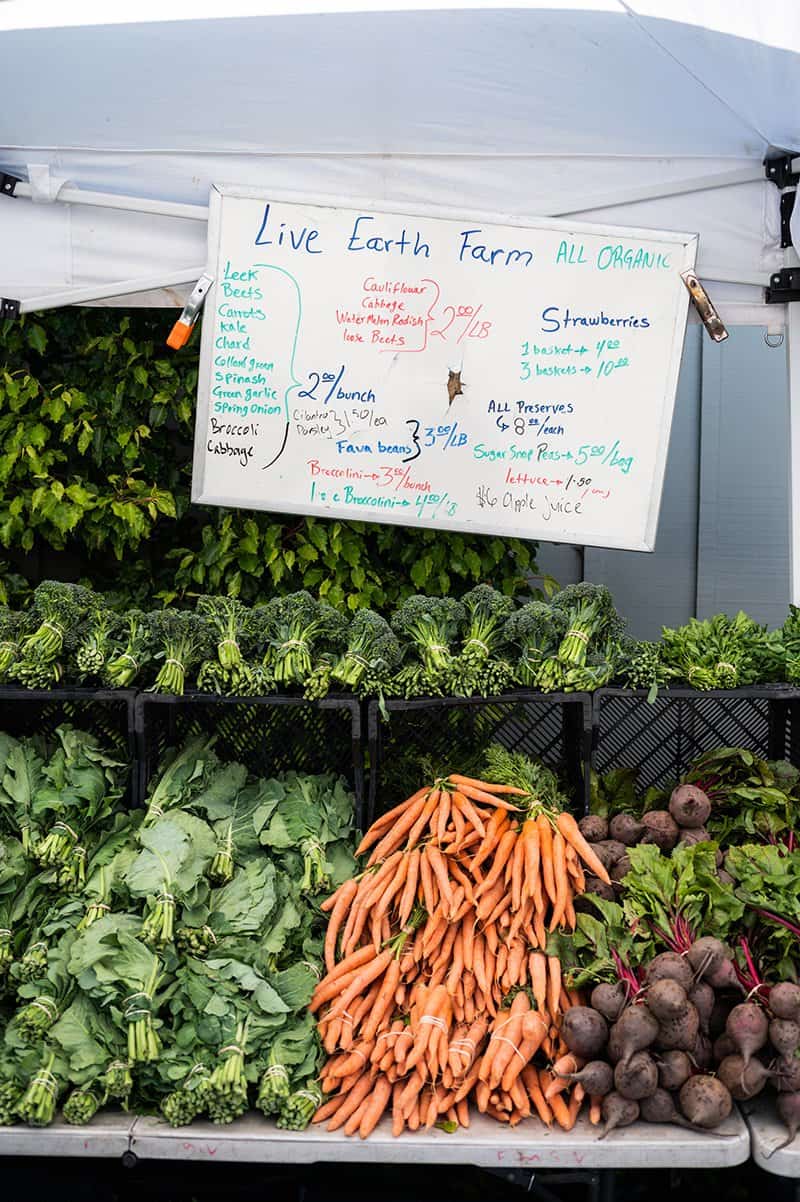 What are the CalFresh and Market Match programs?
CalFresh, known federally as the Supplemental Nutrition Assistance Program or SNAP, provides monthly food benefits to individuals and families with low-income. It provides economic benefits to communities. CalFresh, once known as the Food Stamp Program, is the largest food program in California. It provides an essential hunger safety net.
What is the Market Match program?
Year-round, the Market Match Program offers a dollar-for-dollar match up to ten dollars for farmer's market customers with CalFresh cards. These match ups can be used to purchase fresh vegetables and fruits.
For example, if a CalFresh customer swipes their card for ten dollars they receive ten additional dollars in market match. A twenty dollar swipe equals a ten dollar match as the match maxes out at ten dollars.
Beginning in June of 2020, Santa Cruz began sponsoring an ongoing Double Match at the Downtown Santa Cruz Farmers Market with a federal grant related to COVID-19 and essential services. Because of this the Market Match Program at the Downtown Santa Cruz Market location continues to be doubled, $10 of EBT is matched with $20 of Market Match!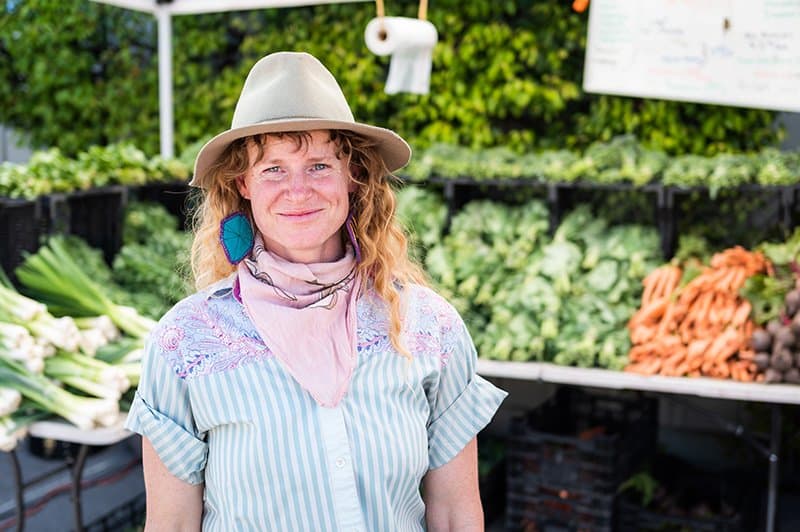 We asked Nicole about the CalFresh & Market Match programs.
Nicole said "Often times people will say to me they don't want to use the program for fear they are taking it away from someone else that really needs it. I try to convey to them that is not how CalFresh works, that money is there for everyone that needs it."
"What I have learned about something like Market Match: where we increase the dollars that people are able to spend on regional foods through the Farmers Markets is that those dollars, when they are spent in this economy, quadruple what is spent in the farmers market programs. So those people that are eligible and are using that system are actually helping our economy and not taking away from it. And in the market culture we celebrate it! "
"There can be a stigma attached to people using that service, but I think that has changed a little bit during Covid because so many more people needed it. This program has made such a positive impact on our markets! Last year over $600K was spent across the 5 local markets with EBT and Market Match! That amount of money can make it or break it for some of our market vendors."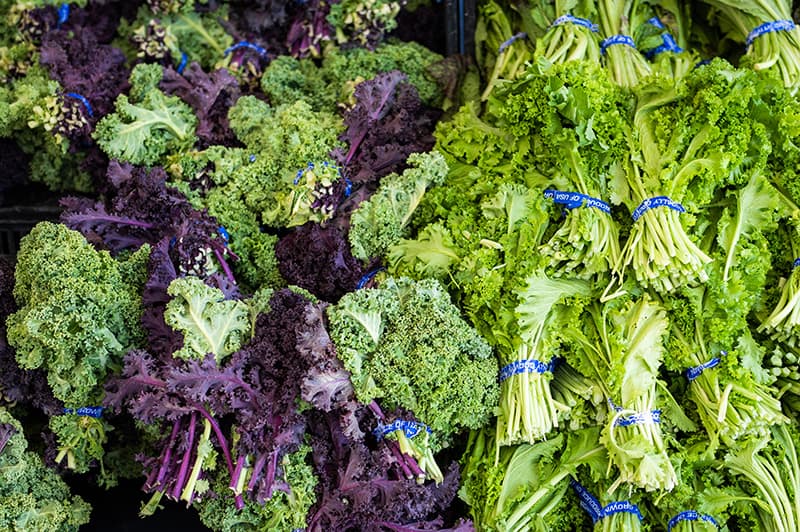 How can you support the farmers' markets in Santa Cruz?
Purchasing your food through the area's farmers' markets ensures that you are getting the freshest, healthiest and tastiest foods while at the same time supporting local jobs, increasing local spending, and promoting the region's strong farming tradition.
Where are the 5 farmers markets in Santa Cruz located?
The Santa Cruz Community Farmers Market currently operates five Certified Farmers' Markets in Santa Cruz County. These markets represent over 100 family farms, specialty food purveyors, and artisans.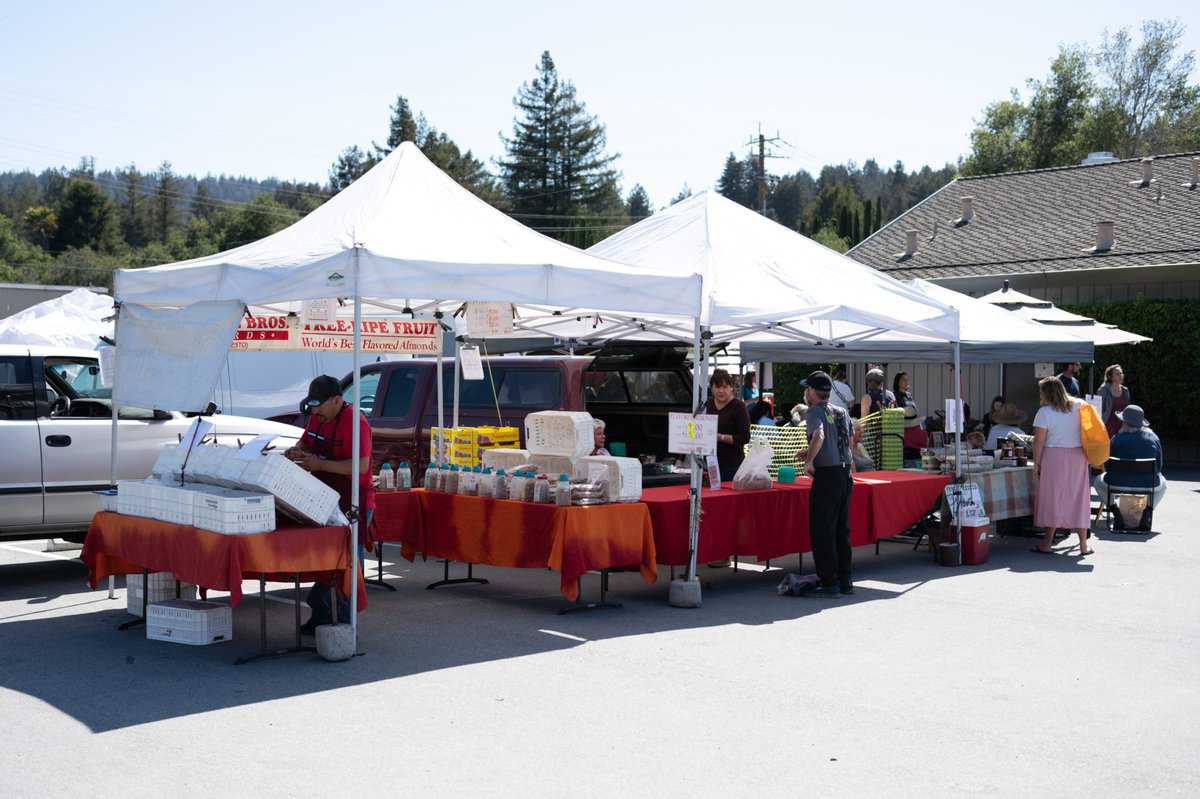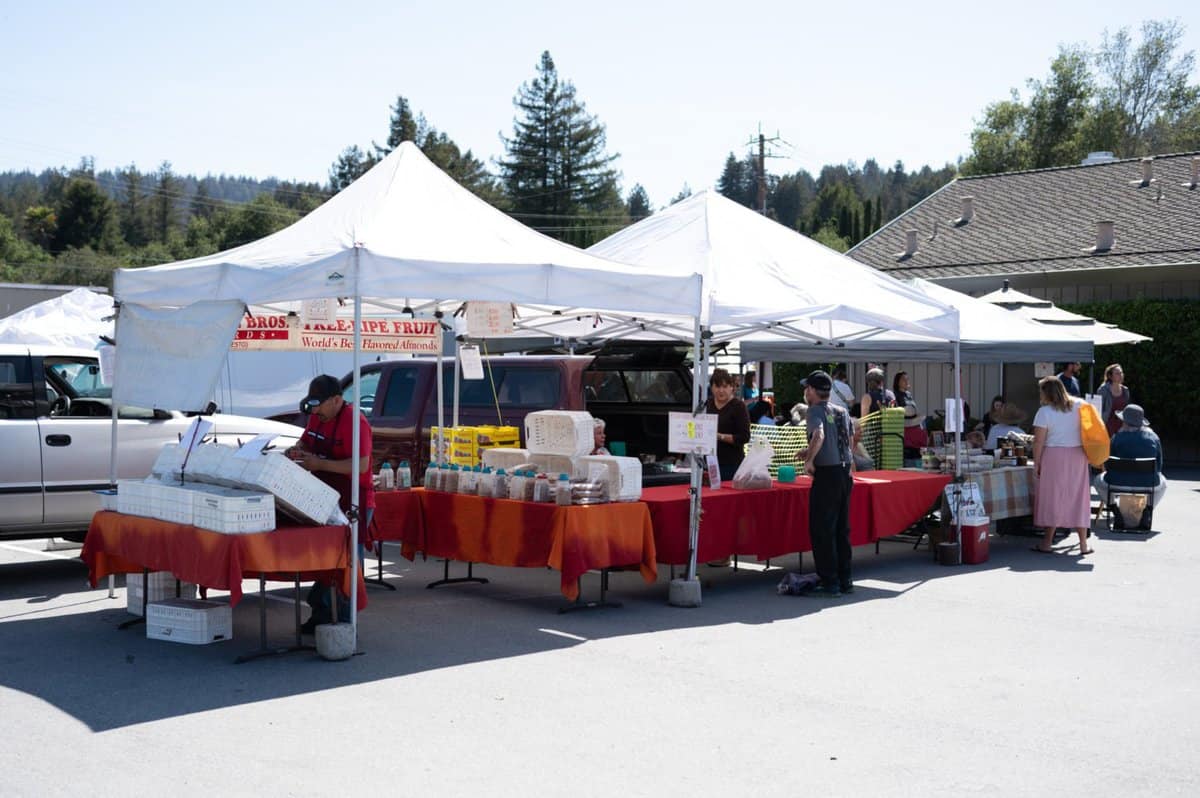 Downtown Santa Cruz: Cedar Street & Lincoln Street.
Felton: 120 Russell Avenue.
Live Oak: 15th & Eastcliff Drive.
Scotts Valley: 5060 Scotts Valley Drive.
Westside: Mission Street Ext & Western Drive.
Want to learn about some of the vendors at the Santa Cruz Farmers Market?
There is nothing I love more than strolling though a farmers' market and meeting the vendors. It is literally an activity that I will always say yes too. Here are a few vendors from the local Santa Cruz Farmers Markets that we have featured on California Grown!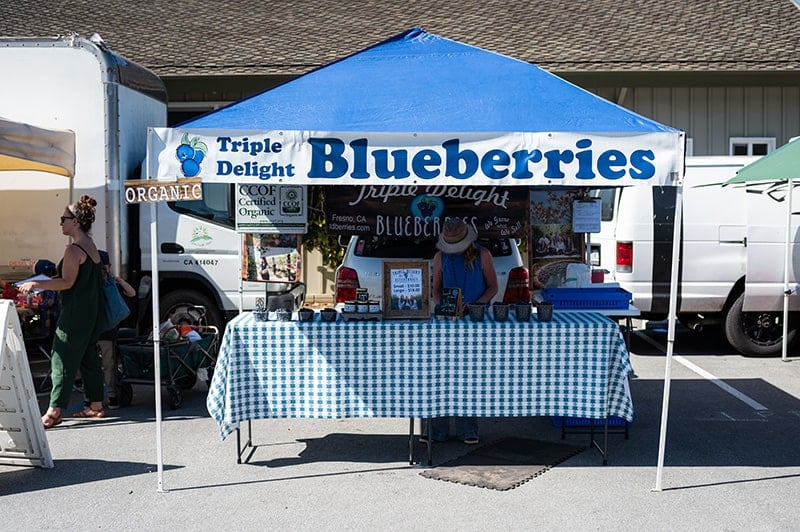 Mother Nature's candy, that is exactly what Triple Delight Blueberries taste like! Don't skip stocking up on the biggest and best blueberries you will ever find.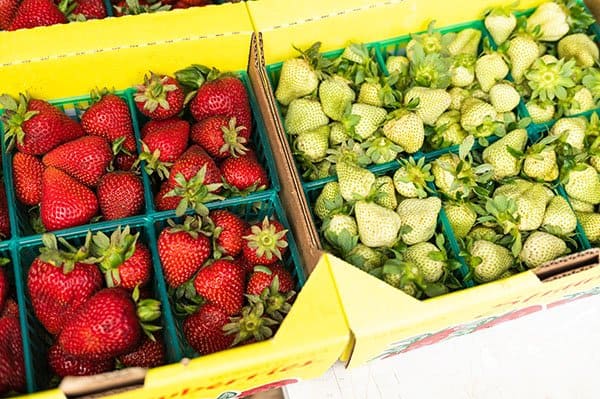 We recently visited Dirty Girl's farm to learn about how they grow strawberries. This regular vendor at the Farmers Market in Santa Cruz grows over 20 other varieties of Certified Organic seasonal produce including their dry farmed Dirty Girl tomatoes, vegetables, fruits, and beans.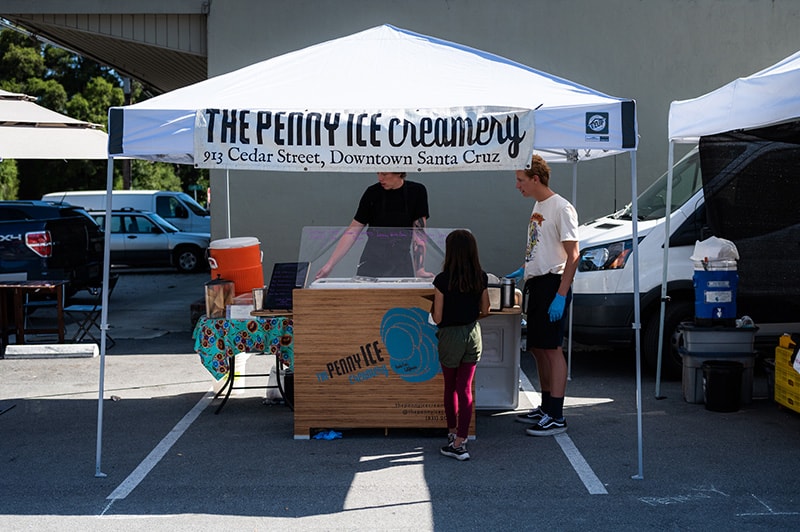 Not only is The Penny Ice Creamery in Santa Cruz, California home to the most delightful artisanal ice cream we've ever tried, it is also a full-fledged dairy! Plus, they use produce from local farms you'll meet at the farmers market to flavor their treats.
This article was written by Meg van der Kruik. Photo credit James Collier for California Grown.