Chimney Rock: This Diverse Team Produces Exceptional Wines
Diversity and inclusivity might not be the first adjectives that come to mind when discussing the wine industry. Chimney Rock Estate is turning that stereotype on its head.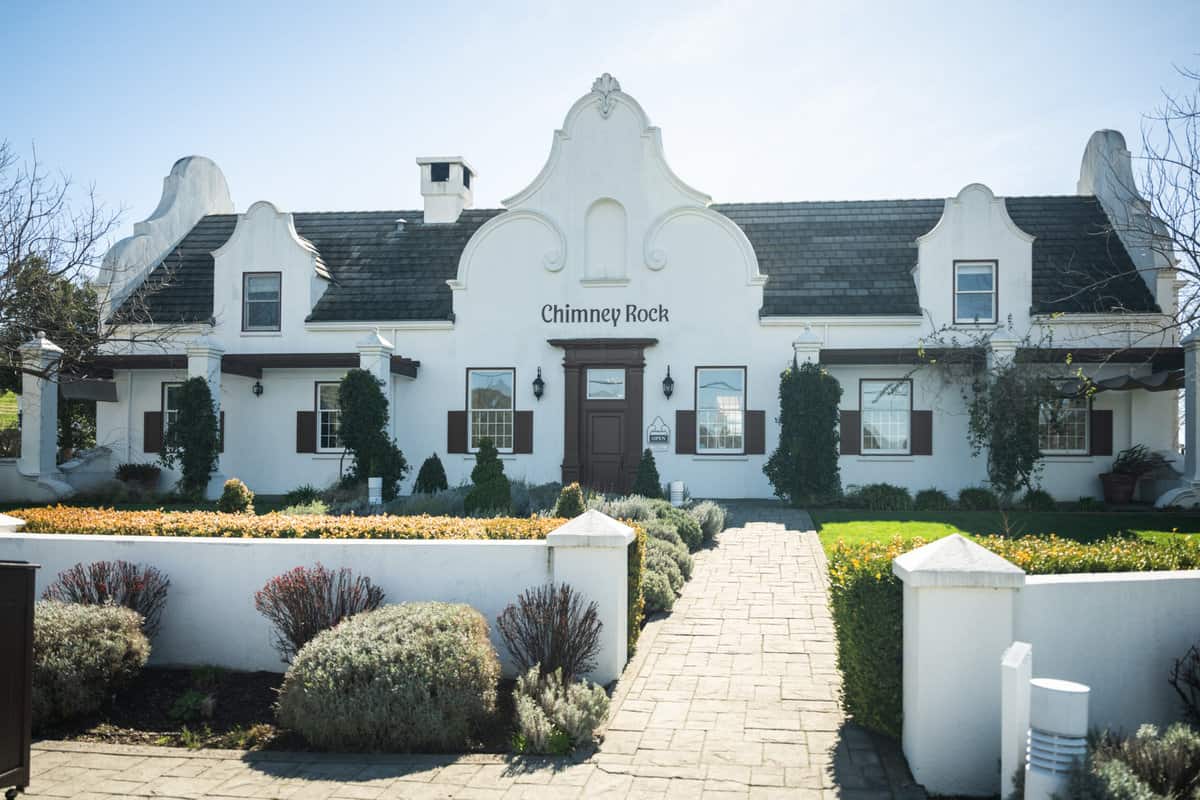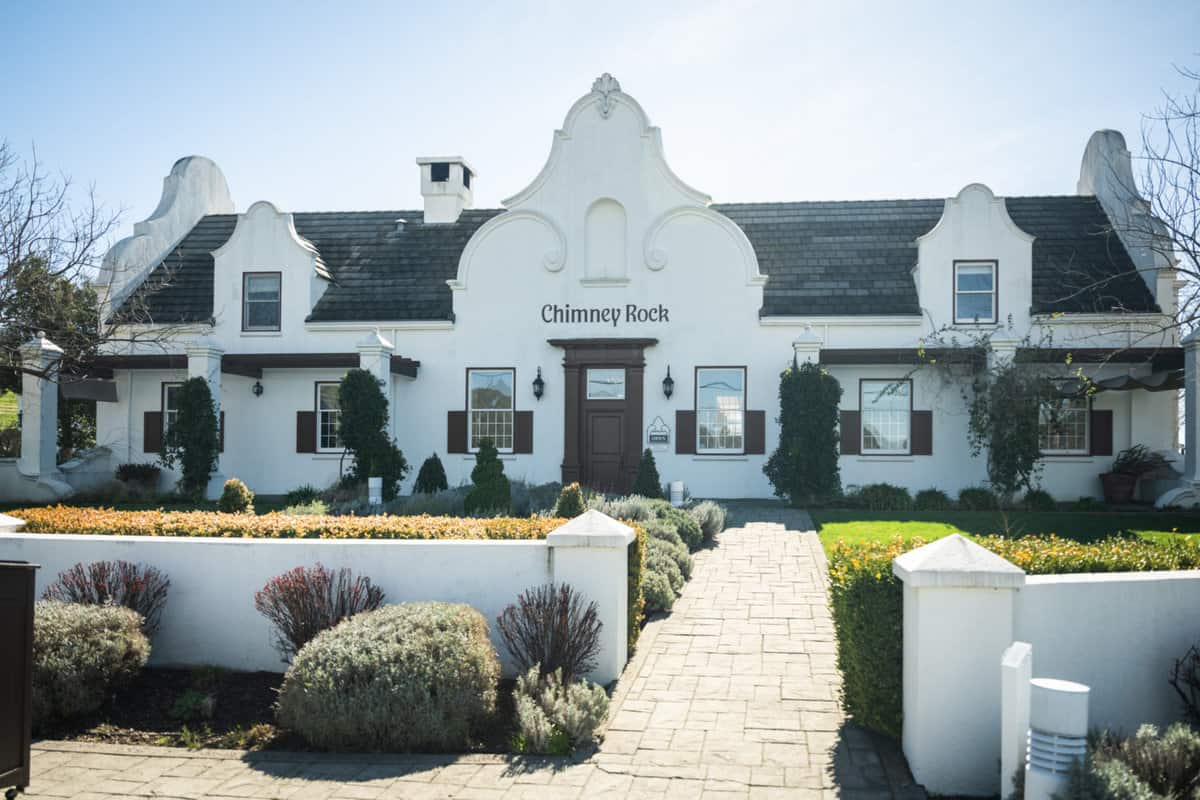 What comes to mind when you picture a Napa Valley winery? A verdant vineyard stretching as far as the eye can see, a chic tasting room, and maybe rolling hills in the background? Well, folks, while that's precisely how one would describe Chimney Rock. This striking estate appears to epitomize a stereotypical Napa Valley winery.
However, inside those stunning white walls, you might notice that things aren't exactly in line with the Napa norm. Chimney Rock boasts not one, but two female winemakers – and an all-Latino winemaking team.
Meet the winemakers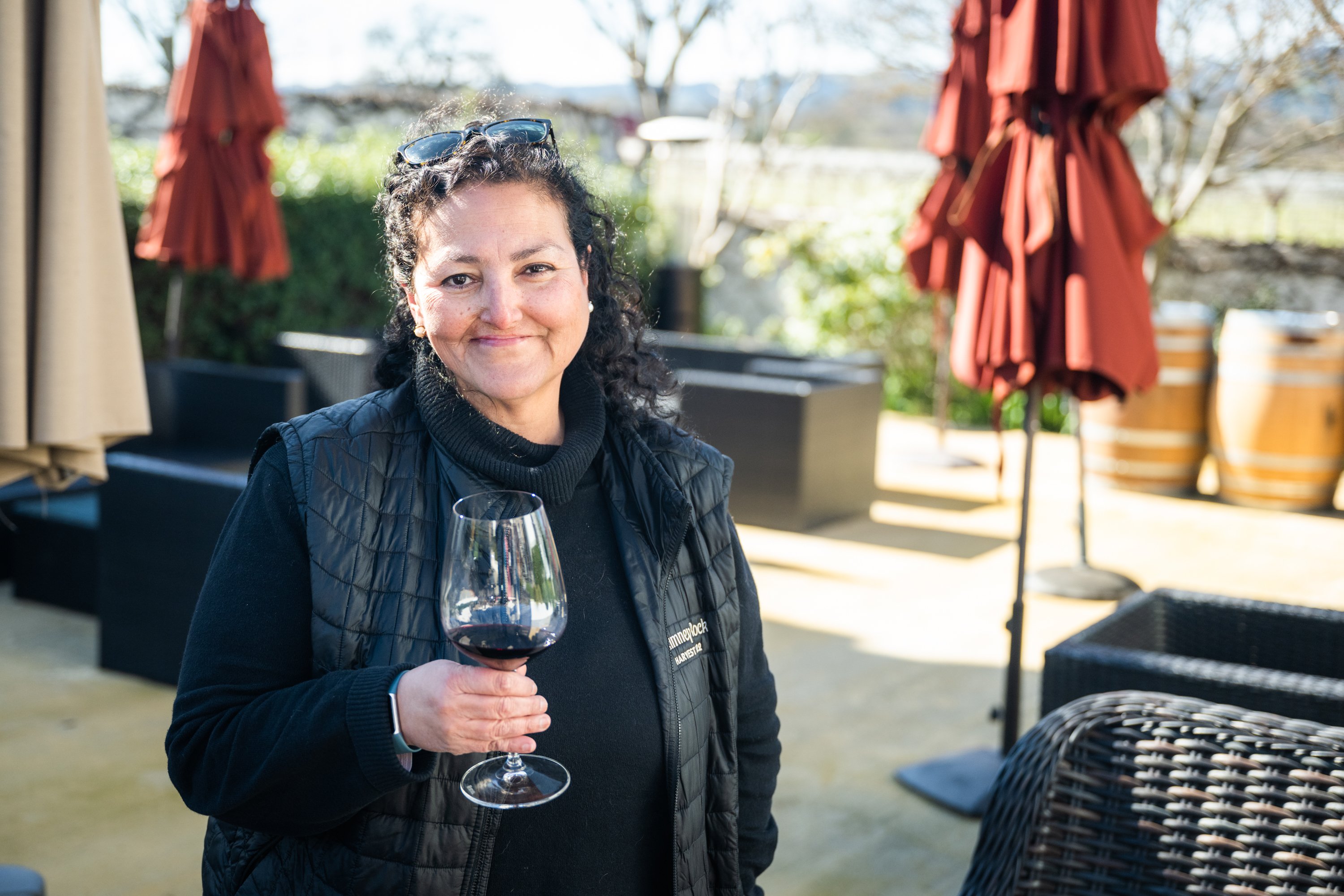 Elizabeth Vianna, Head Winemaker and General Manager, has been with Chimney Rock Winery for over 17 years. Elizabeth was living in New York working as a clinical toxicologist when she first started dabbling with wines. "I got into wine as a hobby and started reading about it and going to tastings and fell in love with the kind of complexity behind a bottle of great wine," she recalls.
Elizabeth had originally planned on attending medical school. Her fascination with wines led her to pursue a Masters degree in Enology instead. "A slight shift, a different way of curing people," she quips.
Coincidentally, Chimney Rock's Assistant Winemaker, Laura Orozco also planned on attending medical school when she fell in love with wine. Growing up in Napa Valley, she had decided to shun all things agriculture. "I'm an immigrant. I came here when I was ten and my father broke his back, literally, working in the field. So, I didn't want anything to do with agriculture." She had taken time off from school to study for the MCAT and applied for a lab assistant position at Franciscan Winery.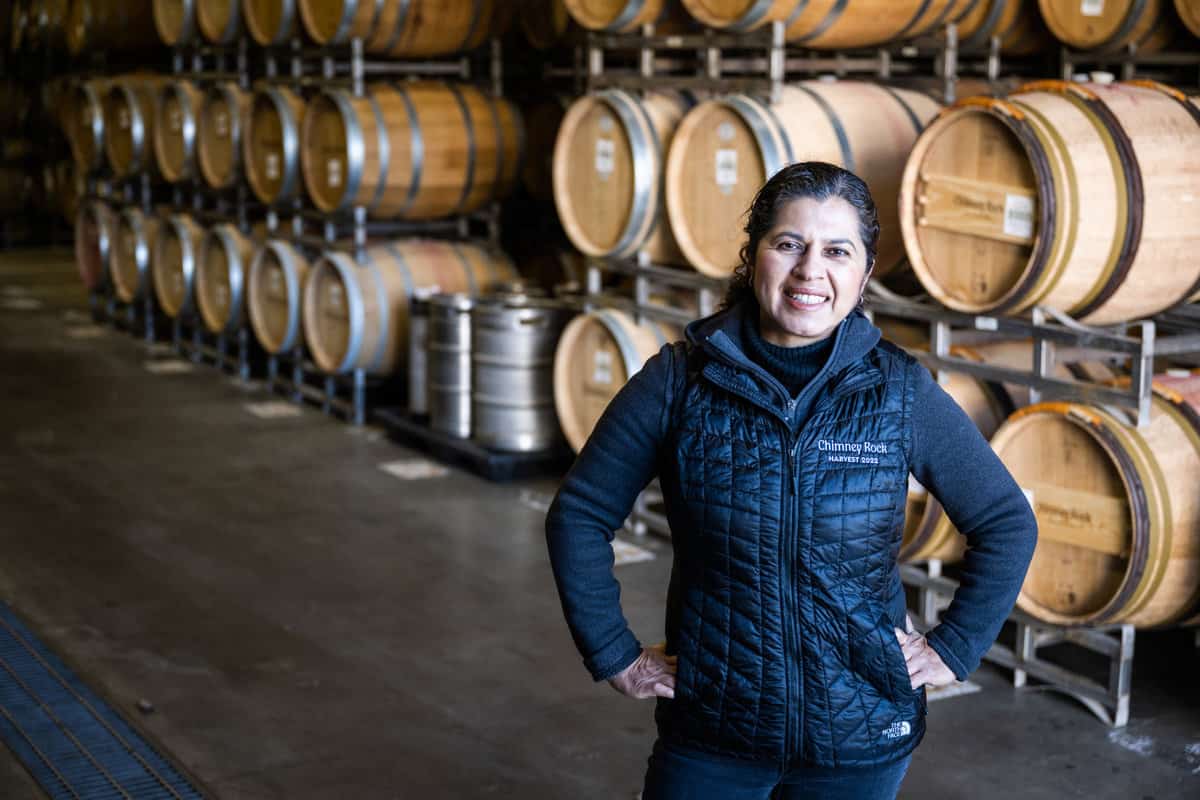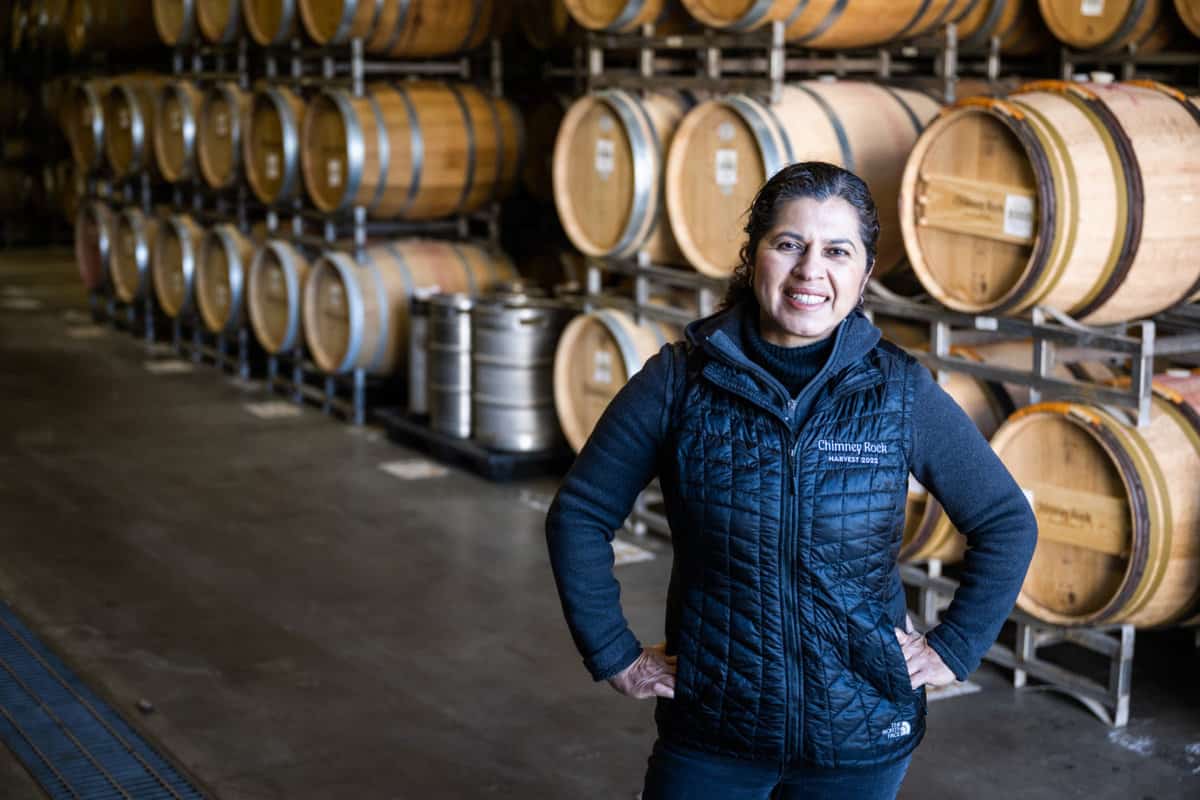 To her surprise, she was immediately intrigued by the winemaking process. "What made me fall in love with it was everything that really makes up wine. It's not a simple process. I love the people. I love how a bottle of wine opens up doors. You get to meet people from all over the world, and I get to live in this beautiful valley."
Ever heard of the Stags Leap AVA?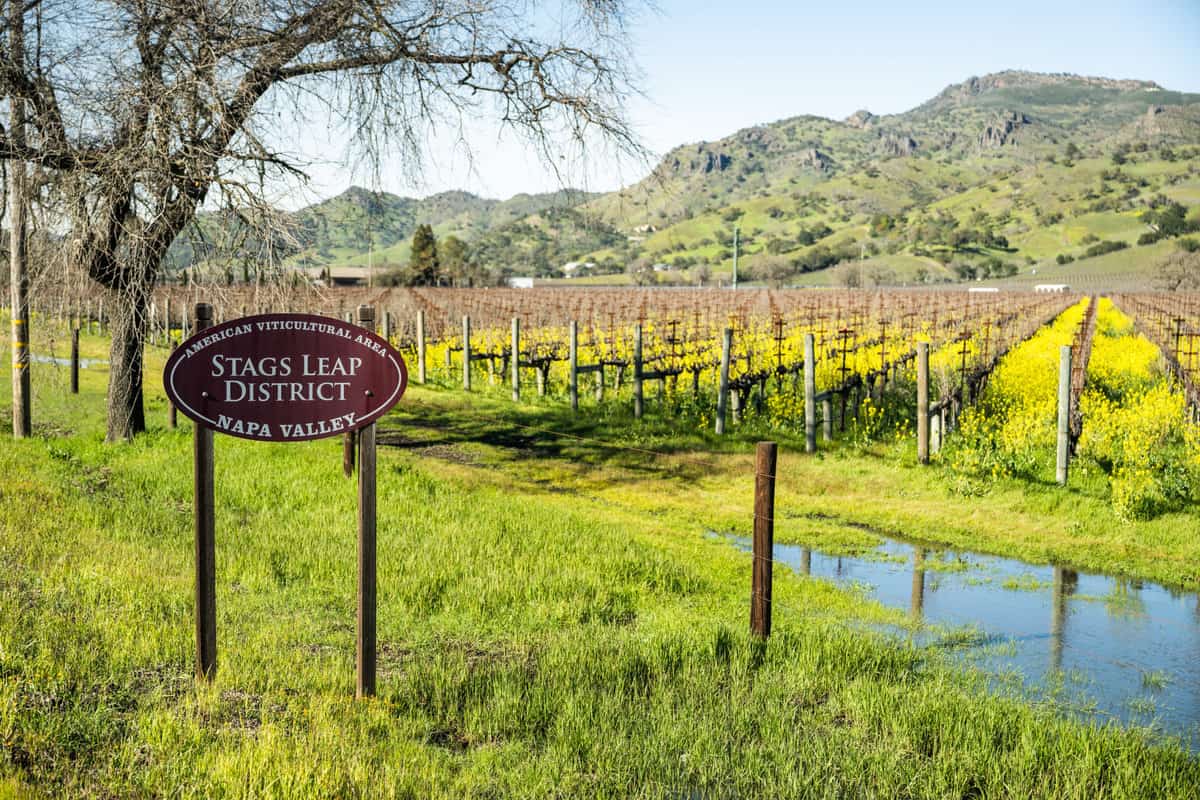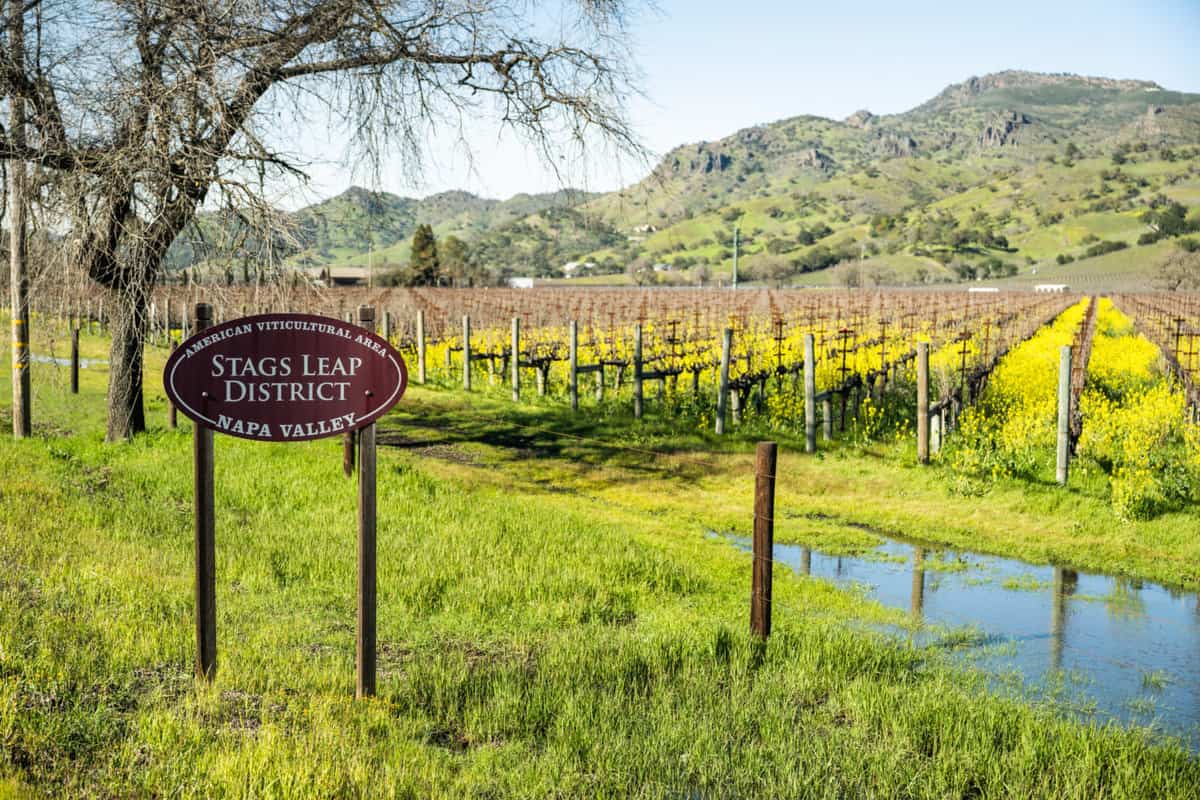 Chimney Rock is situated in Napa's Stags Leap AVA. If you're a fan of wine history, you'll recall this is THE district that made Napa Cabs famous. "There was a little tasting that happened back in Paris in '76 that really called attention to wine in Napa Valley – and Stags Leap District in particular," Elizabeth teases. That tasting was the Judgement of Paris, a blind tasting attended by the who's-who of the wine world. When a non-European Cabernet Sauvignon from Napa took top honors, it literally sent shockwaves through the wine industry. If you think it sounds like the plot of a movie, it is, in fact more than one movie has been made on the subject.
What's the big deal about terroir?
How did a Napa Cab best wine from some of the oldest, most well-regarded European wineries in the business? While winemaking is an art, so we clearly give credit to the winemaker (shout out to Warren Winiarski), we also need to talk about something called "terroir". Terroir is what truly sets wineries within the Stags Leap District, like Chimney Rock, apart from other Napa wineries. Terroir is the totality of the surrounding environment – the soil, climate, and topography – that imparts distinct flavors into winegrapes.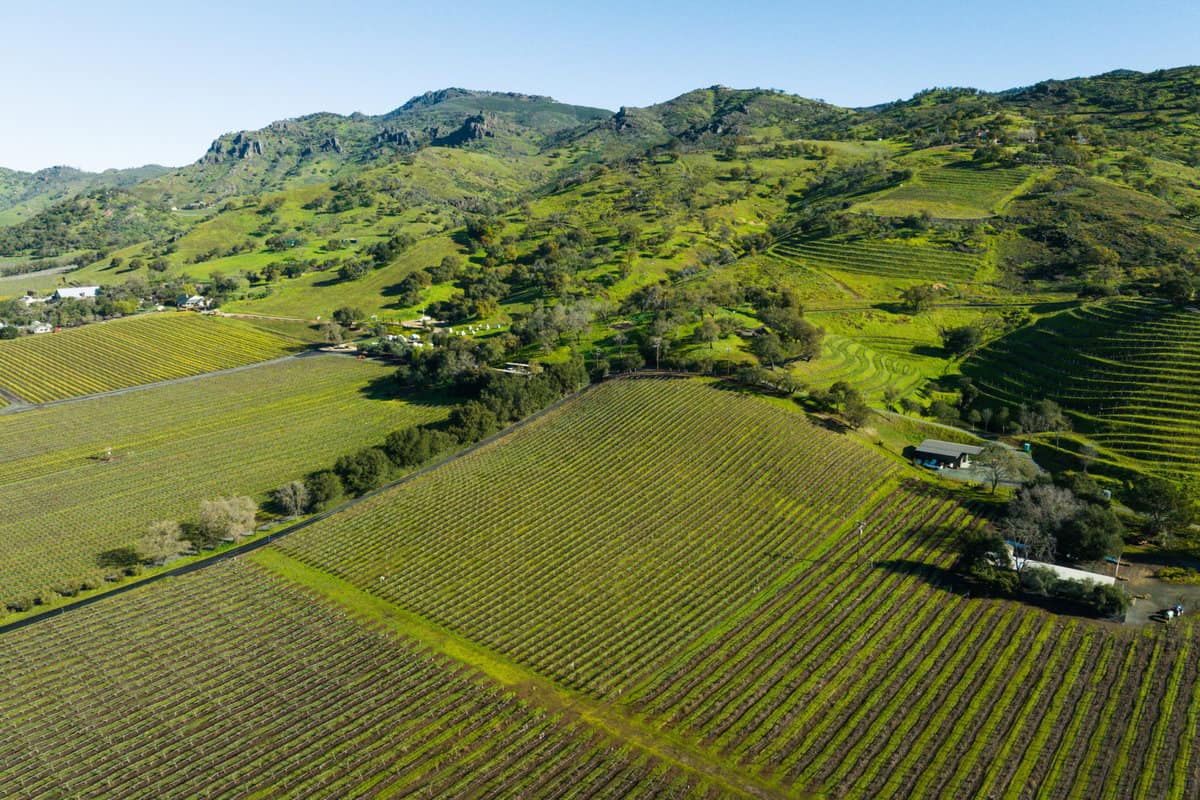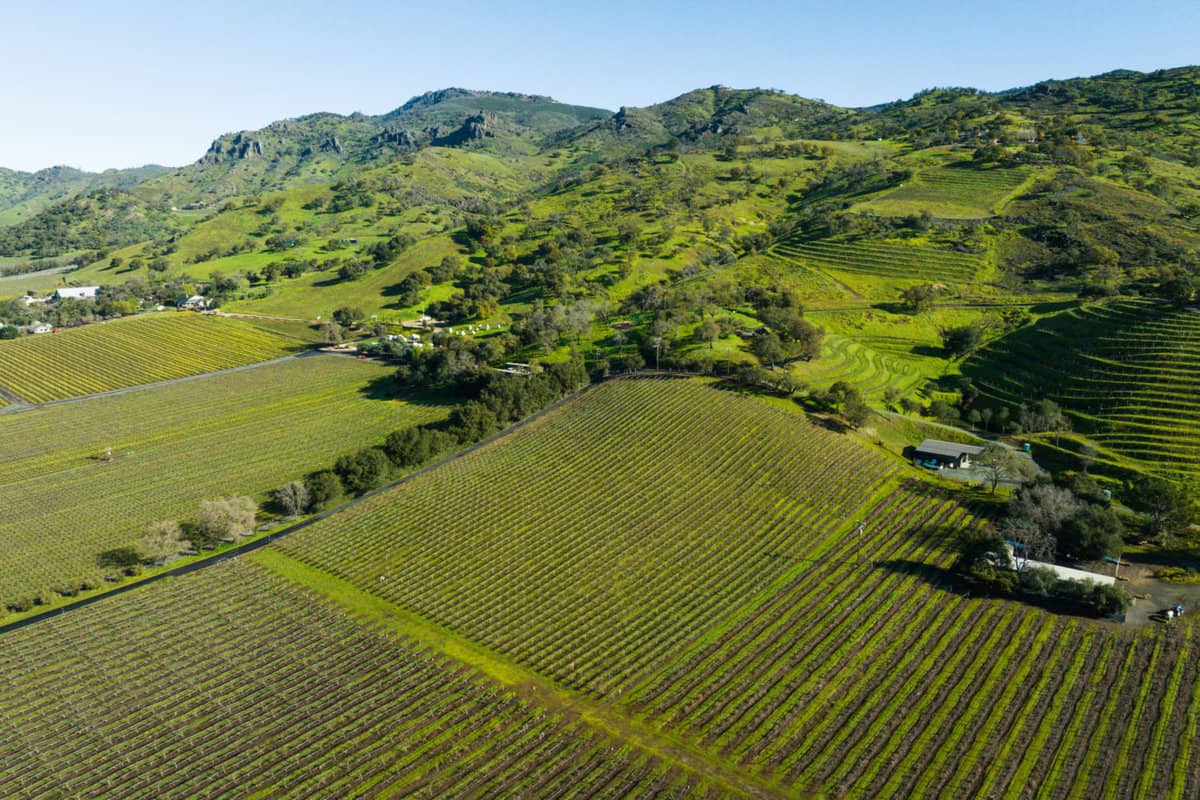 The Stags Leap AVA is often described as a valley within a valley. The gravelly soils hold less water, which causes the grapes to struggle and produce more intense flavors. During the day, the valley's rocky hillsides warm the vineyards within. At night, the hills funnel cool marine air into the valley.
This movement of warm and cold air produces grapes with well-balanced acids and sugars, which are ideal for late-maturing varieties like Cabernet Sauvignon. This terrier results in what Laura and Elizabeth call "velvety wines" – incredibly intense but with a soft mouthfeel. This is what Stags Leap Cabernet Sauvignons are known for.
Exceptional wines – made by a cool, diverse crew
"What's special about Chimney Rock is location, location, location. There's something unique about the fruit that's produced here. I think the second thing that's unique about Chimney Rock are its people," Elizabeth explains. "We've been at it together for a long time, and I think this continuity and beauty of working with the same piece of land makes us unique." Elizabeth leads a winemaking team of six – most of whom have been together for over 15 years. Laura, the most recent addition to the team, states, "There's a longevity that I believe translates to the wine."
Elizabeth attributes longevity to how the Chimney Rock management treats their team – offering competitive pay, benefits and ample opportunities for growth.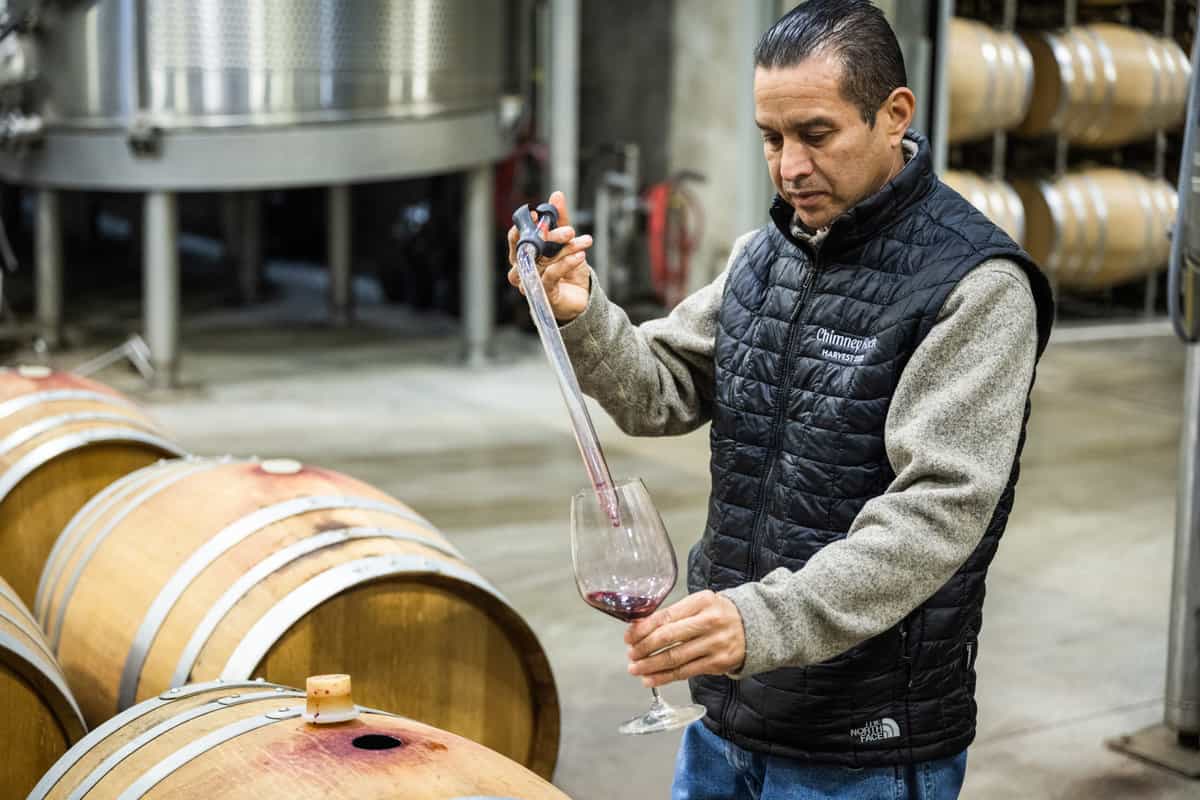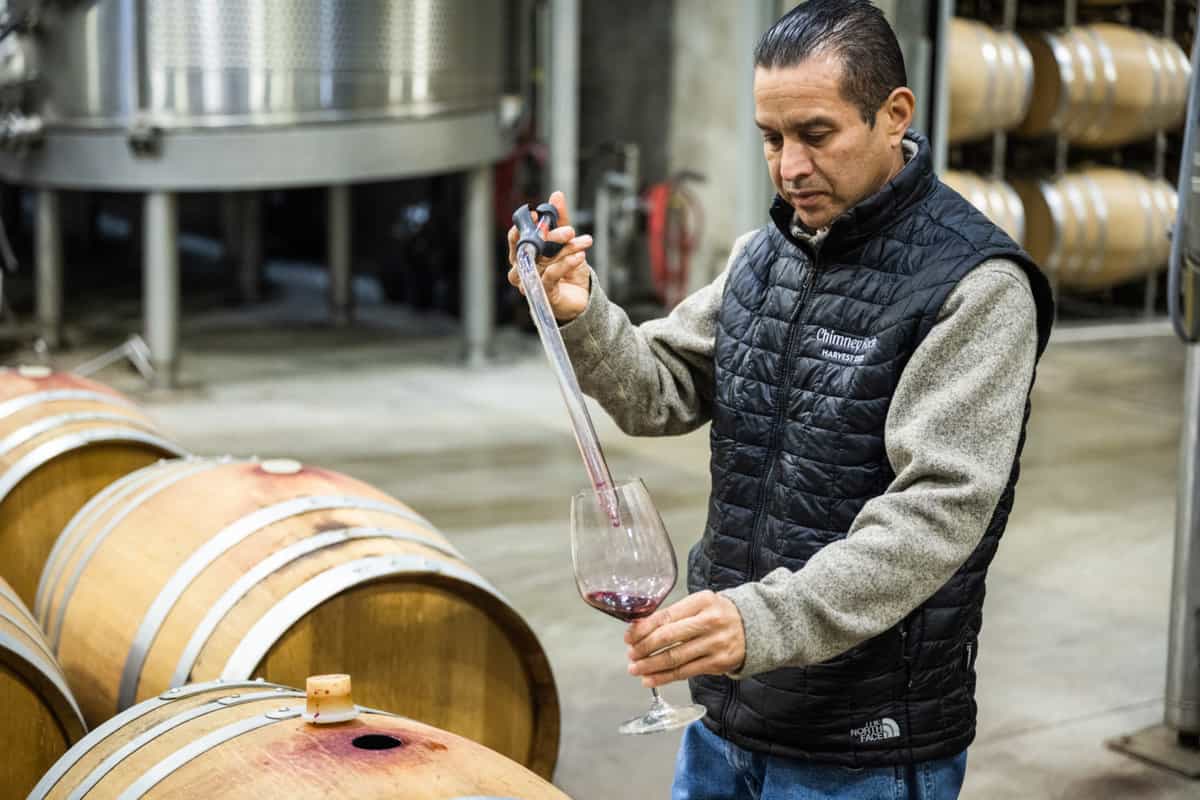 She provides one example, "Eddie Lona is my Facility Supervisor. He started as a Cellar Intern and we've given him the opportunity to grow and he's been with me for 17 years. So, it's really looking at your employees and valuing them and seeing them grow."
It is unusual that both of Chimney Rock's winemakers are Latina, and more so that the entirety of their winemaking team is also Latino. "Diversity and inclusion is not something that the wine industry is famous for, but it's something that we have actively worked at. I think if we want to see our consumers represent America, our wineries should represent America," Elizabeth observes.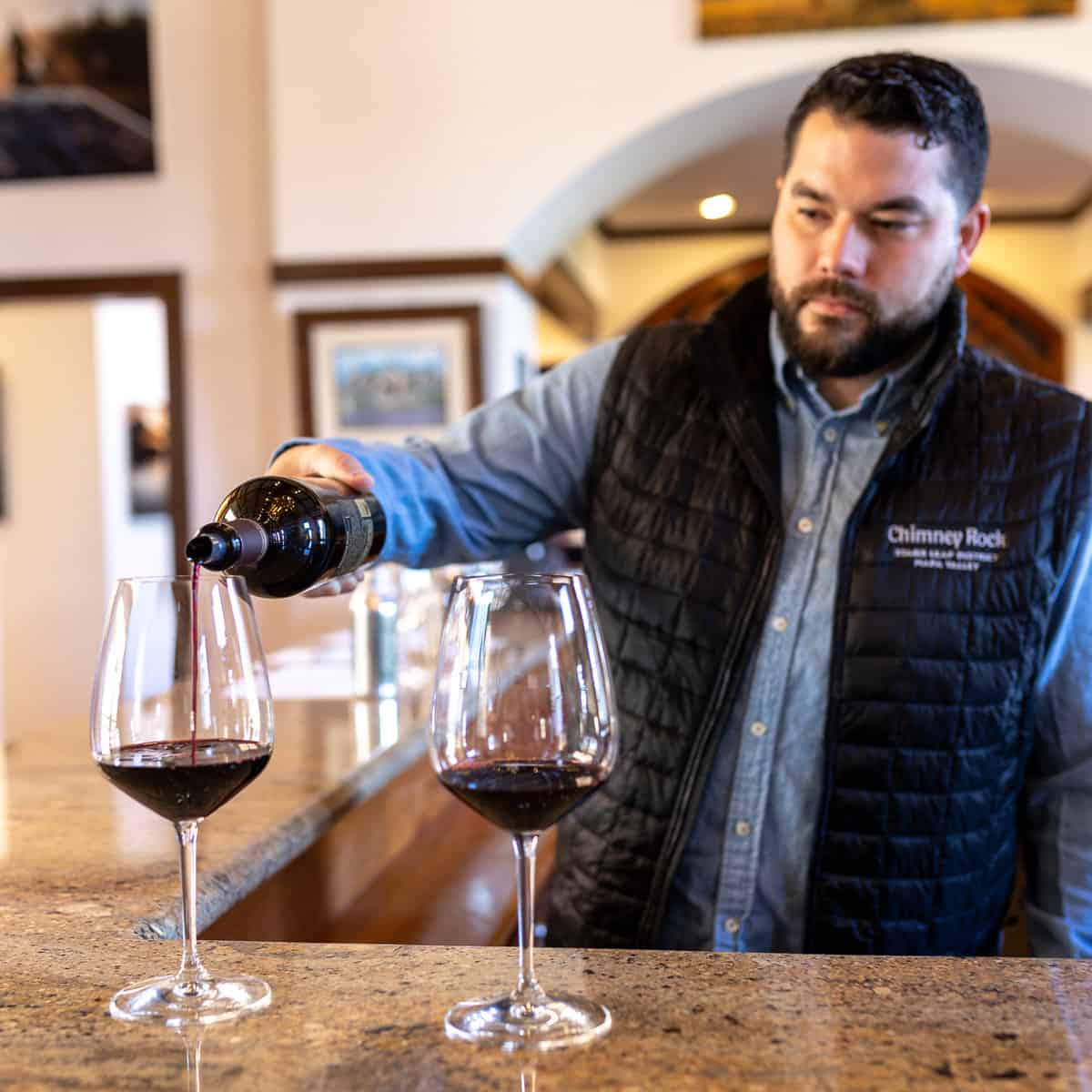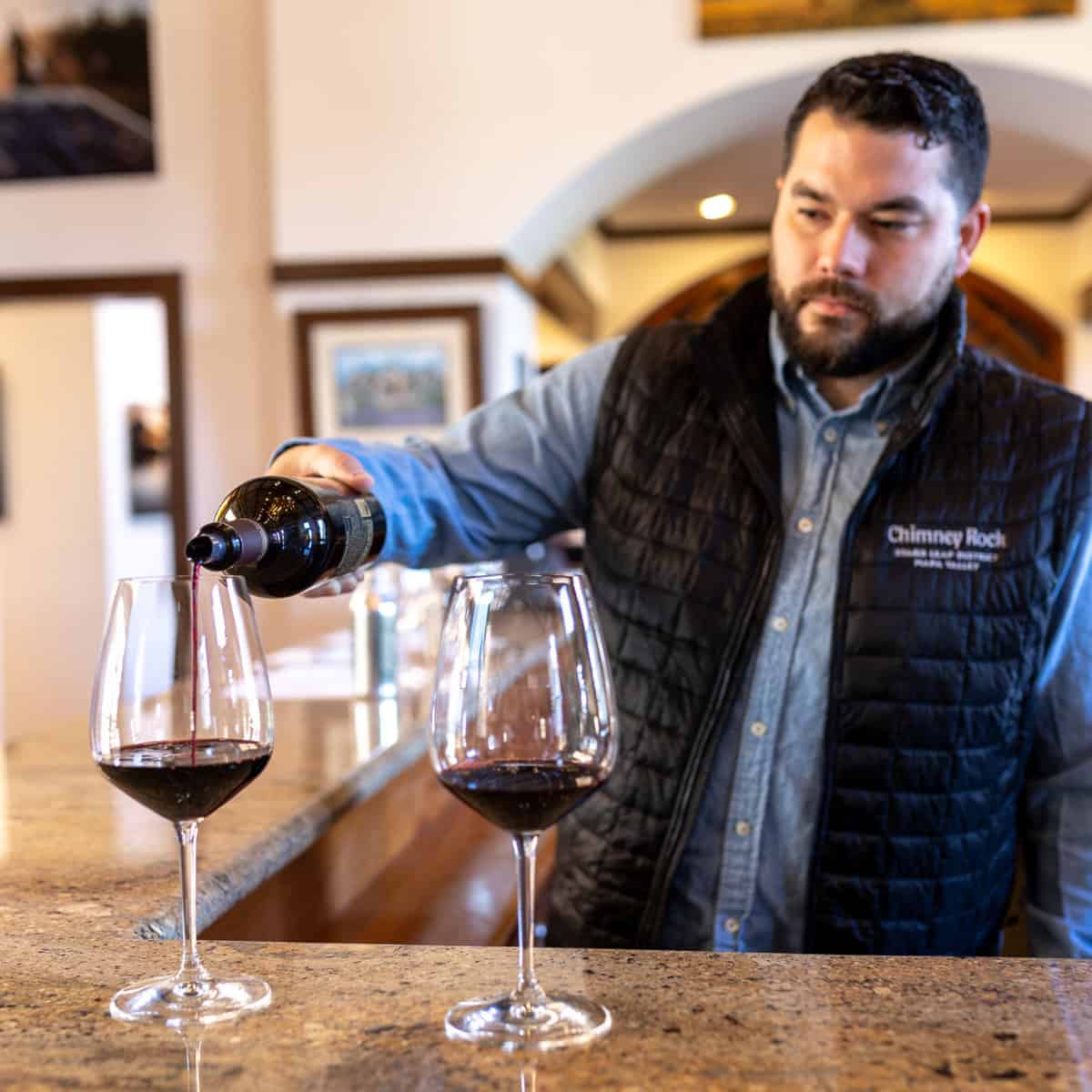 This idea of inclusivity also extends to the tasting room. While Chimney Rock makes one of Napa's best Cabernet Sauvignons, there's none of the pretense you might assume would be found at one of Napa's premier wineries. Guests experience exceptional wines in a welcoming environment, and the tasting room team takes the time to educate each guest and get a feel for their particular interests and palate.
The team often offers up customized tastings in addition to restaurant recommendations, as well as other useful information for folks unfamiliar with the area.
Ready to plan your visit to Chimney Rock Estate?
If you're in the area or planning an upcoming trip to Napa, we strongly recommend visiting Chimney Rock Winery. The wines – and the folks who make them – are truly exceptional. You can make reservations online or by calling 800-257-2641 x 3218. Dogs and children are welcome.
Chimney Rock Estate FAQs
Where is Chimney Rock Estate?
Chimney Rock is located on the southern end of the Stags Leap District at 5350 Silverado Trail in Napa Valley, California.
Who owns Chimney Rock Estate?
The Wilson family founded Chimney Rock Estate in 1980. They partnered with the Terlato Family in 2000, who assumed full ownership in 2004.
What wines are made at Chimney Rock Estate?
Chimney Rock grows numerous wine grapes including Cabernet Sauvignon, Petit Verdot, Merlot and Cabernet Franc on 28 distinct vineyard blocks. The majority of their 131 acres are planted to Cabernet Sauvignon.
Are Chimney Rock's wines sustainable?
Napa Valley wineries and winemakers were some of the first in the state to champion sustainable certifications. Chimney Rock vineyards and winery have both been Napa Green Certified for over a decade.

Chimney Rock winemaker Elizabeth Vianna states, "I believe, and so does the Terlato family, who owns Chimney Rock, that it is our responsibility to leave this land in better shape than we found it. So we have been on a journey, and sustainability is a journey. It's continuing to improve things and find ways that we can do better. So everything from using recycled water for irrigation, to using cover crops for soil health, to trying to use biological pest controls such as owls. On the winery side, we're looking at things like energy use, water use. We are a hundred percent solar. Then, on the business side, what kind of paper do you use? We only use recyclable materials. It's looking at waste production. We have been on a 30 year journey of improving every year."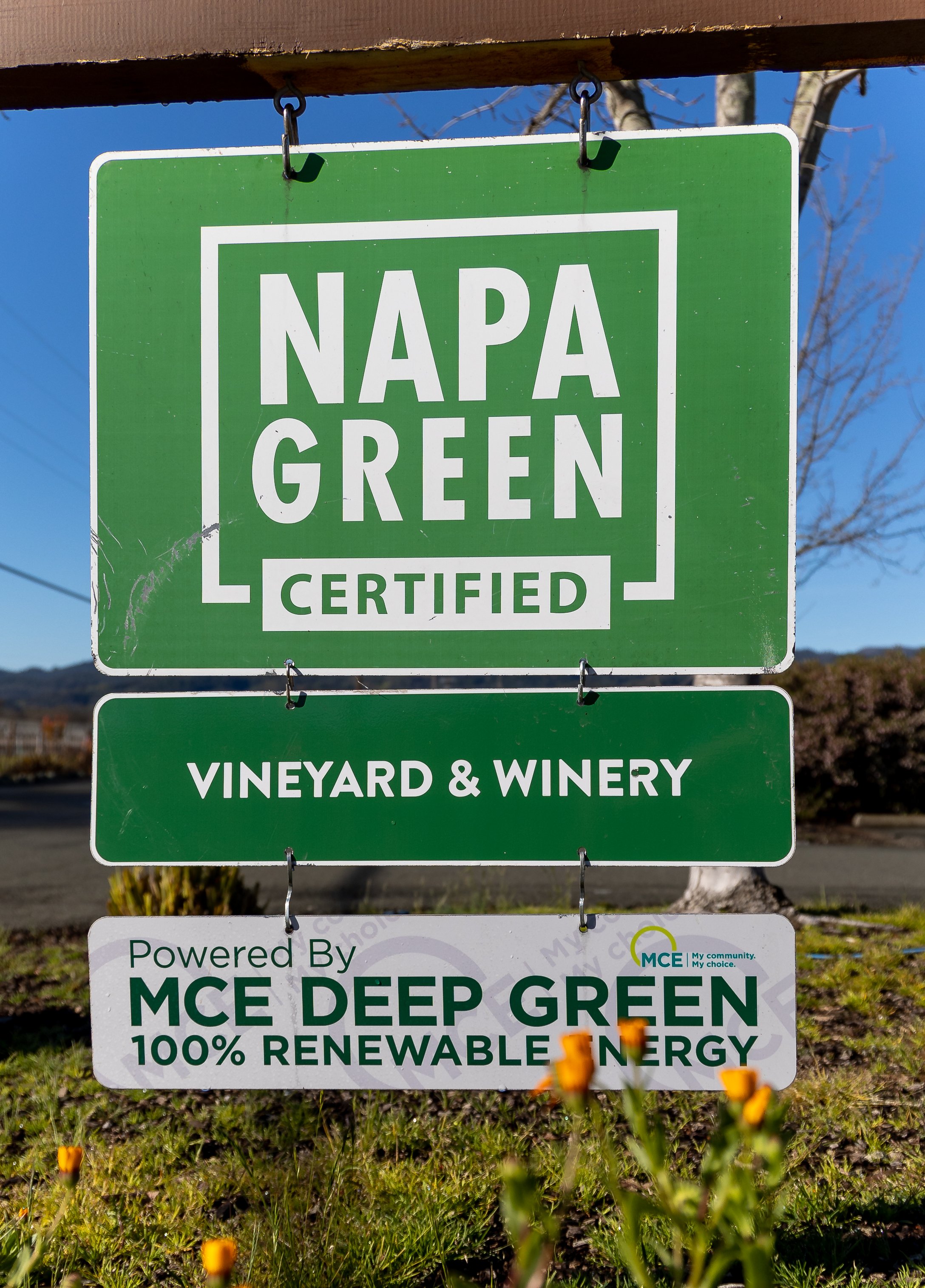 Heading to Napa?
If you're planning your next getaway to Napa Valley, be sure to check out some of our favorite growers, stores, restaurants and wineries!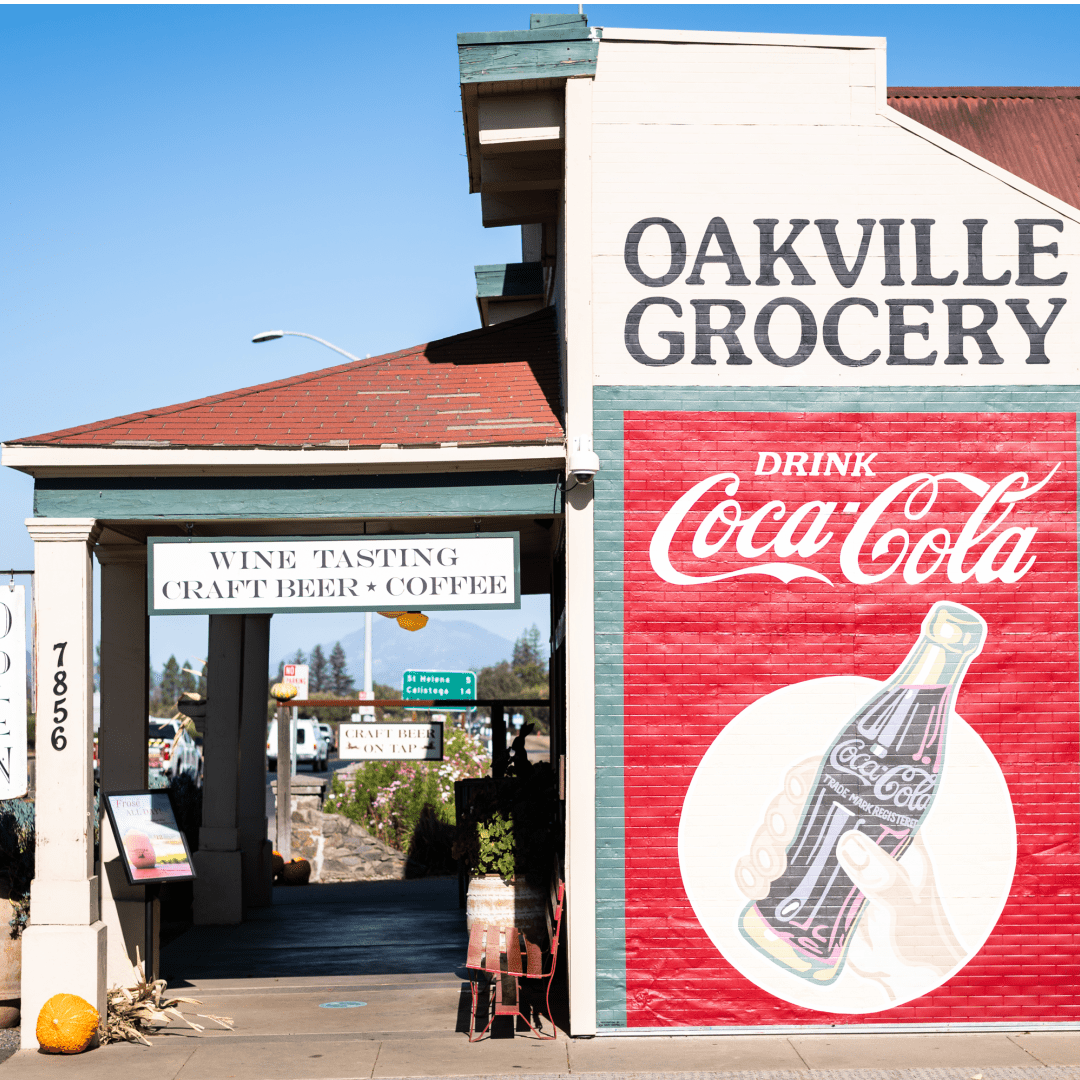 Article by Hilary Rance. Photography by James Collier and Hilary Rance.