Take a walk back in time: Napa Valley's Oakville Grocery
For those in the know, a trip to JC Boisset's Oakville Grocery is on their Napa Valley "must do" list. Let's take a look at the Napa landmark's rich history, and why Boisset was determined to add it to his collection of historic wineries and destinations.
A lot has changed since 1874. In the last 141 years, we've seen drastic changes in transportation, social equity, and our economy. We've lived through Prohibition, phylloxera and a pandemic. Oakville Grocery, the oldest continually operating grocery store in California, has remained an integral part of the Napa community through it all.
All About the Early Days
The exact date of when the Oakville Grocery opened is a bit of a mystery. The local newspaper, the Saint Helena Star, ran an ad for the "dry good, grocery and hardware store" in 1874, but since that was the paper's first year in existence, it's difficult to know when exactly the store opened. The original owner, P.B. O'Neill, sold the business shortly after the ad ran. We can assume that running a small business in a rural farming community must have had its difficulties. The Oakville Grocery bounced from owner to owner before landing in the hands of Jim and Jennie McEntire in 1877. The McEntires changed the name of The Oakville Grocery to Oakville Station. Jim was a jack-of-all trades, serving as Railroad Agent, Postmaster, Banker, and of course, local grocer – according to an 1881 ad in the Napa County Reporter. During this time, the small agricultural community's economic driver was transitioning from wheat to wine. Farmers were flourishing and business was booming. The Oakville Station's success inspired other local families to try their hand in the retail sector, and barber shops, saloon's and restaurants sprung up nearby.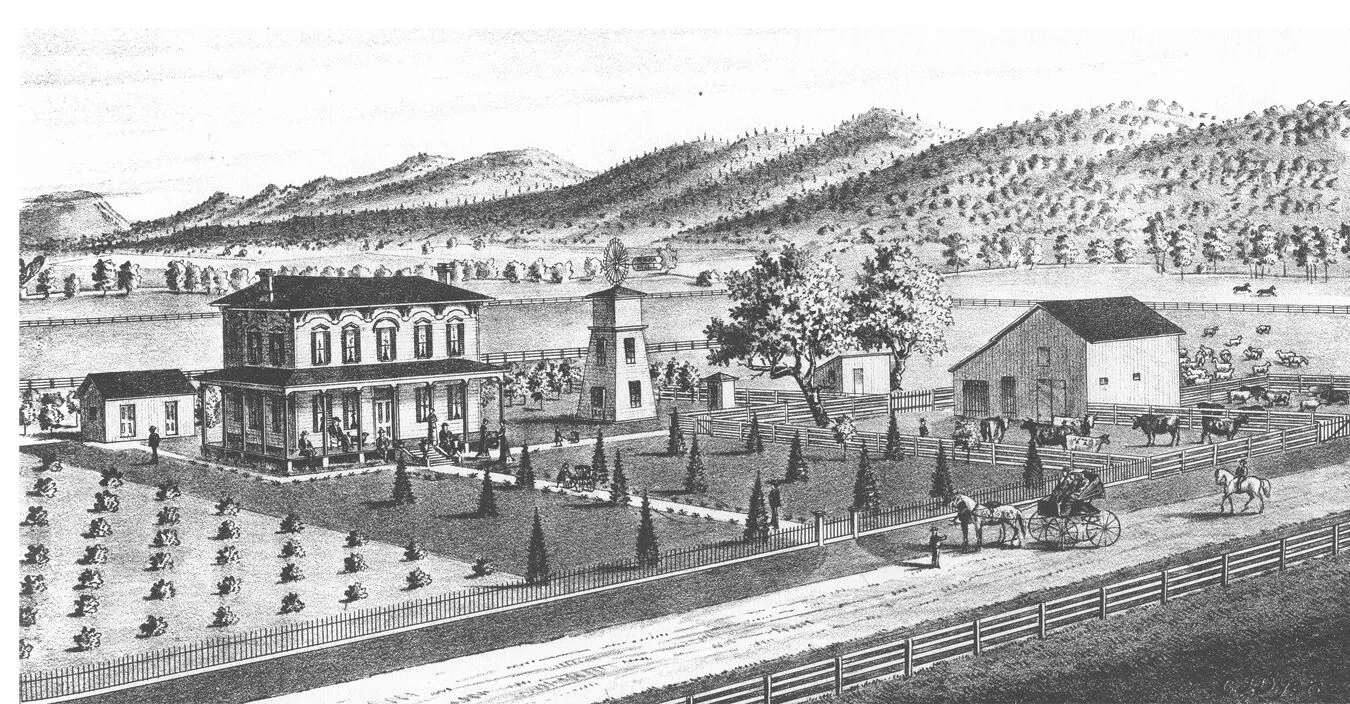 Rendering of Napa Valley in the 1880's, courtesy of oakvillegrocery.com
The small community continued to prosper and grow until one fateful night changed everything. On the night of July 4, 1893, a small fire broke out in the backroom of The Oakville Station. When the flames reached the store's supply of gunpowder and cartridges, the fire intensified and quickly consumed the vast majority of Oakville's small businesses. Thankfully, the Oakville Station was insured and was able to rebuild. Many of the other local business owners, however, lost everything.
The Oakville Station was rebuilt, but the fire and a devastating phylloxera outbreak took a financial toll on the small community. The root stock pest destroyed eighty percent of Napa Valley vineyards, and many of the local winegrape growers transitioned their vineyards to prune or walnut orchards.

Photo courtesy of oakvillegrocery.com
There's not much mention of the store until it was sold in 1904 to the Booth & Durant families. The advent of the automobile had facilitated travel and allowed wealthy families to move outside of the city, and the Oakville Grocery catered to these new, upscale clients. They quickly set to work expanding the store's footprint and offering high end, hard-to-get items. The Booth and Durant families opened a sister store in San Francisco, which proved mutually beneficial. The San Francisco store was stocked with produce, eggs and wine from Oakville. The Oakville store was stocked with trendy apparel and hunting gear from the city. Over the next decade, this supply chain arrangement served the new owners of the Oakville store well, and they experienced a period of relative prosperity.
Surviving (and Thriving) During Prohibition
In 1917, as the United States prepared to enter World War I, President Wilson enacted an order banning the sale of alcohol within five miles of a military establishment. Unfortunately, this affected both the Oakville and San Francisco stores. Napa wines had been an integral part of the success of the San Francisco store, and it was forced to close. While the Oakville location managed to survive, it too was forced to end the sale of locally grown wines.
When Prohibition was enacted in 1920, it proved oddly beneficial for the little country market.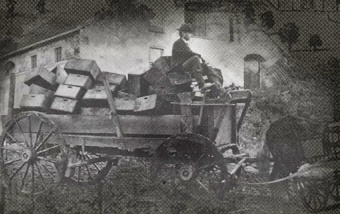 Residents from nearby cities had heard tell of bootlegged liquor and wine available in the Napa region, and flocked in droves. In the first year of Prohibition alone, over two million motorists were estimated to have made the journey to St. Helena – many of them driving past the Oakville Grocery along the way.
Photo credit: www.buenavistawinery.com
While the Durants themselves did not sell bootlegged alcohol, they did seize the opportunity to capitalize on the influx of visitors. They offered farm fresh produce, sandwiches, sunglasses and maps to travelers – and added refrigeration units to lure tourists with luxury items like Coca-Cola and ice cream.
Napa Valley – From Farm Town to Tourist Destination
When Prohibition was finally repealed in 1933, the Oakville Grocery emerged unscathed. It continued to serve as a local general store until the mid 1970's when it was purchased by John and Pam Michel. They envisioned a country store stocked with fresh produce and local wines that also offered high end, exotic products. They installed one of the first fresh coffee bars in the region, sought out unusual condiments and offered ethnic foods from the city. The timing of this makeover was unexpectedly fortuitous. Post-prohibition, Napa Valley wine production had slowly begun to ramp back up, and some of those wineries had garnered attention from the wine world at large. A few even scored an invite to the now-famous Judgment of Paris – a blind tasting organized by the legendary Steven Spurrier.
It came as a shock to almost everyone when two Napa Valley wines received top scores. Word spread like wildfire, and wine enthusiasts traveled to Napa, eager to see what the fuss was all about. To capitalize on the region's new wine tourism industry, Margit Mondavi began offering ultra-exclusive five day cooking classes at her family's winery. Visitors could expand their culinary skills under the tutelage of world famous chefs – think Thomas Keller, Julia Child, and Wolfgang Puck. Margit partnered with the Michels and provided them with a list of required ingredients in advance of the classes so that the students could purchase all necessary goods at the Oakville Grocery upon their arrival in Napa.
Change is a good thing…or is it?
Business was booming for the Michels, but running The Oakville Grocery was exhausting. When Joseph Phelps offered to buy them out but keep John on to run the store, they happily agreed. Together John and Joe supervised an interior makeover/modernization and expanded the back room to house more local wines. What happened next was practically a perfect storm of expansion. As tourism rose, visionary chefs saw the potential in pairing their world class menus with Napa wines. The Silicon Valley tech boom flooded the region with newly minted billionaires – some buying properties, some splurging on luxe weekend getaways. Napa Valley quickly became a vacation destination, and a visit to the historic Oakville Grocery was on everyone's Napa bucket list.
The store's success once again fueled talks of expansion. Phelps sold his stake in Oakville Grocery to an investment group, Woodside Capital. Additional stores were opened in Palo Alto, Walnut Creek, Los Gatos and San Francisco. Rather than adhering to the company's carefully curated offerings, Woodside Capital sought out discontinued specialty products and sold them at a lower price. When the economy tanked, Woodside Capital was forced to close some of the locations.
Back to the "Glory Days"
Luckily, Leslie Rudd stepped in and purchased the original location with the mission of restoring it to its former glory. The Oakville Grocery was rebuilt in the beginning of the 20th century after the fire – but the building still lacked a cement foundation and its structural integrity was failing. It would have been much easier to simply tear the building down, but Leslie Rudd saw the beauty in restoring and preserving the historic Napa landmark. Working with a contractor who specialized in sensitive rebuilds, the Oakville Groceyr's facade and interior was lovingly renovated. After Rudd passed in 2018, the Oakville Grocery was purchased by another history buff – JC Boisset.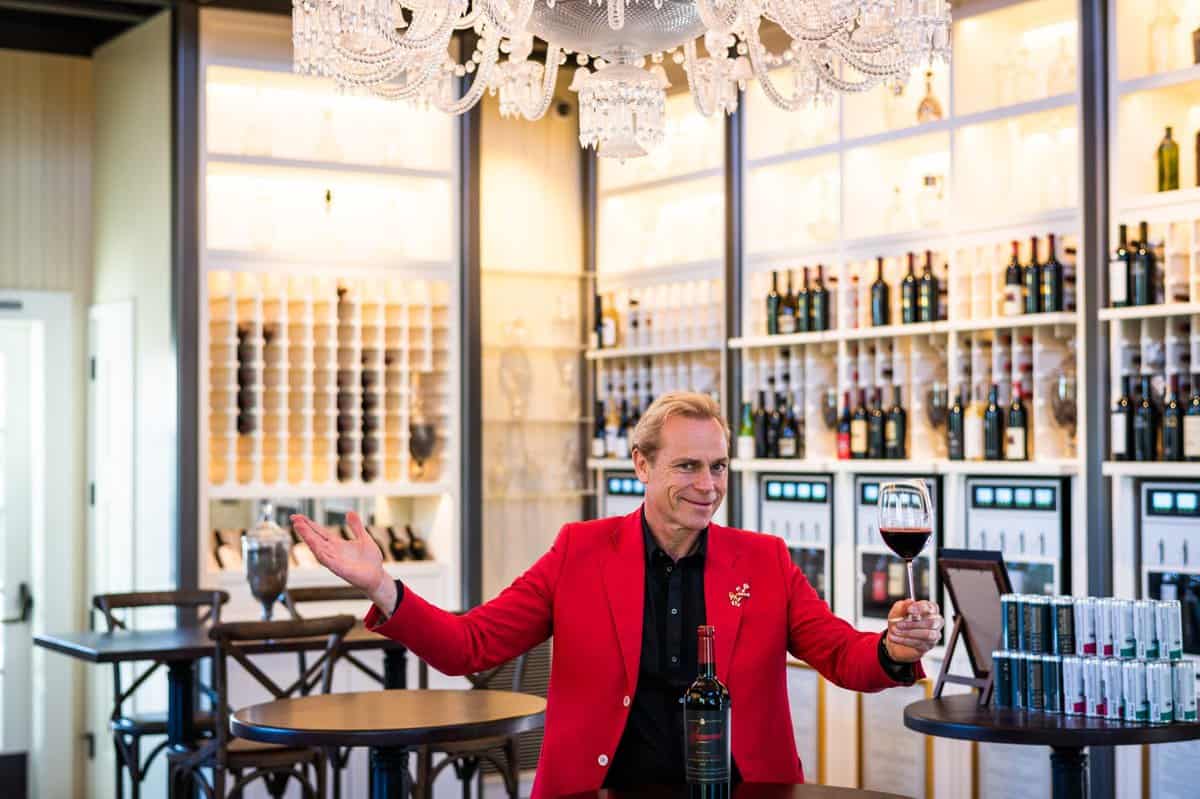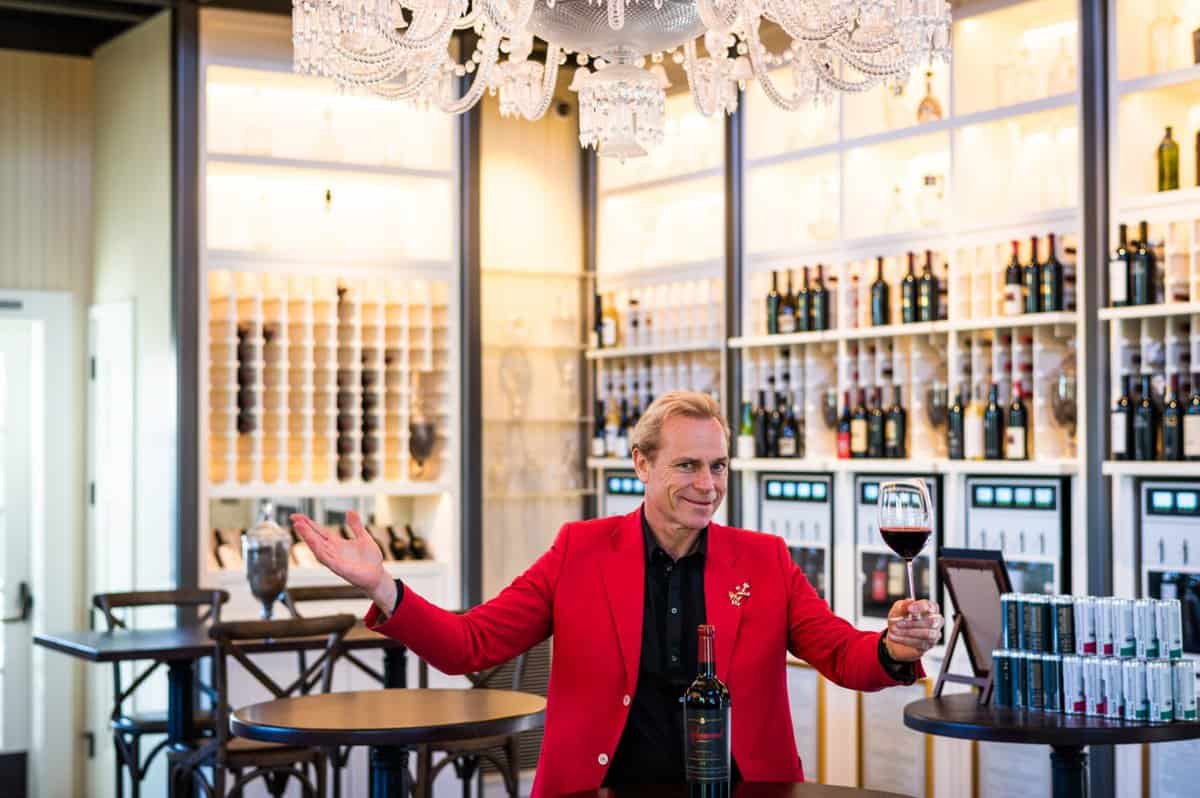 Every wine portfolio needs a….grocery store?
If you're a fan of California wines, you're probably familiar with the name. John-Charles' Boisset Group encompasses 32 wineries worldwide, spanning 11 different regions – and as John-Charles proudly states, "60 centuries of history and tradition".
You're probably wondering, "What would a man who's been called 'the James Bond of Wine' want with a grocery store? The Napa landmark holds a sentimental place in Boisset's heart, ever since he first stepped foot in The Oakville Grocery during a family tour of California at the age of 11. "I marveled at the rustic feeling of the place, which spoke to me of the courageous American pioneers I had read about in my native France", Boisset recalls.
California made quite the impression on the young Boisset, who vowed to his sister while visiting Sonoma's historic Buena Vista Winery, "One day we will make wine in this place." Boisset's family owned a small winery in France, so it wasn't such an absurd statement to make. Plenty of French wineries have since opened satellite locations in California. But no one could have guessed the enormous impression that this child would later have on California's wine industry.
Boisset balances his love of history with an acute realization of modern environmental issues which are reflected in their farming, winemaking and the store. He's keenly aware of the impact that their choices have on our planet, and chooses to employ organic and biodynamic techniques in his vineyards and wineries. "Agriculture is a way of life," he explains, "tending our land is understanding and realizing who we are."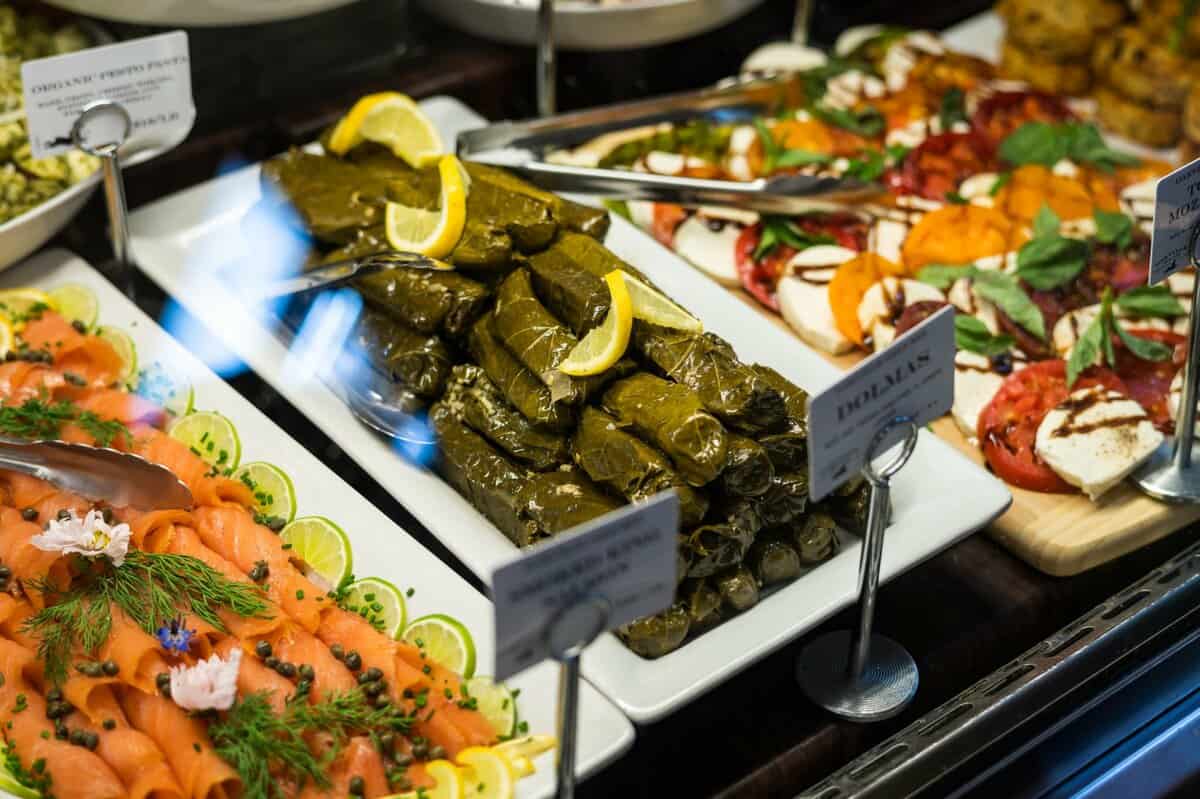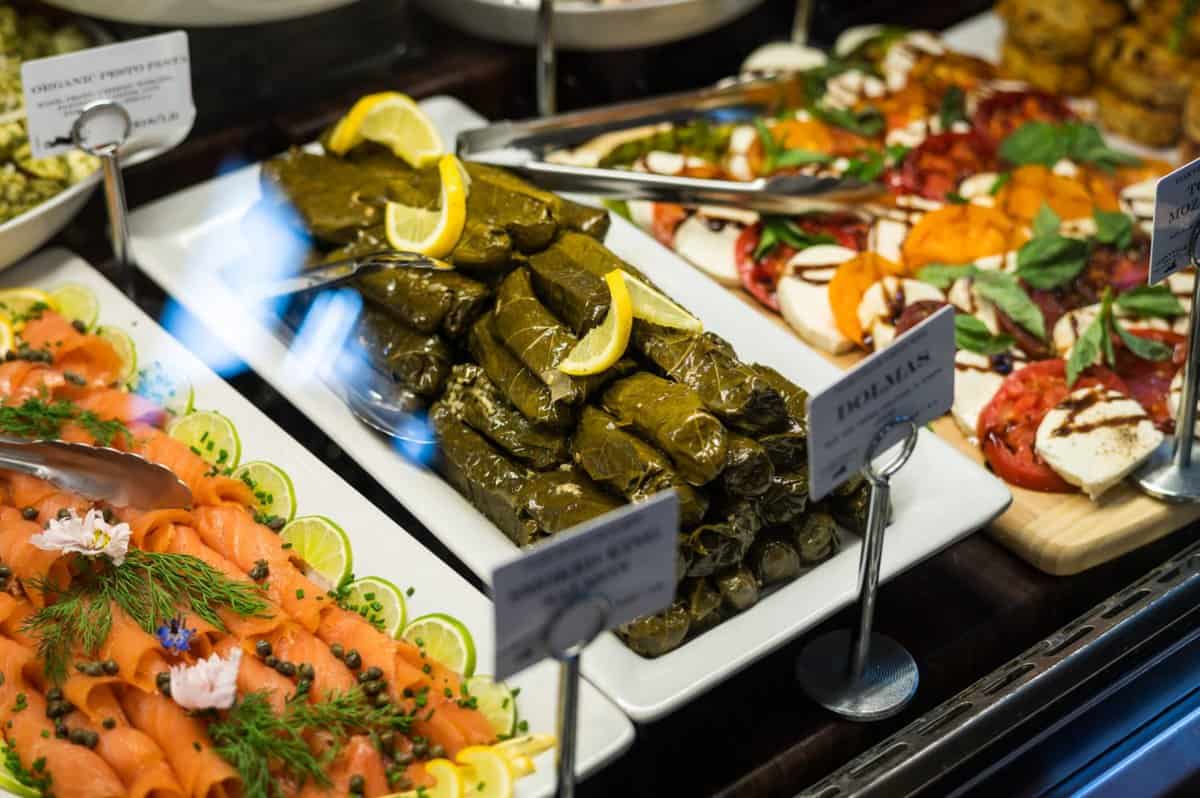 This same philosophy extends to his offerings at Oakville Grocery. You'll still find a variety of high-end products, but "food is not selected for its exotic qualities, as it was in the 1970s Oakville Grocery, or for its convenience, like in the 1950s, but for its purity, quality, sustainability, and locale"*
Not Just Preserving, but Celebrating Napa Valley History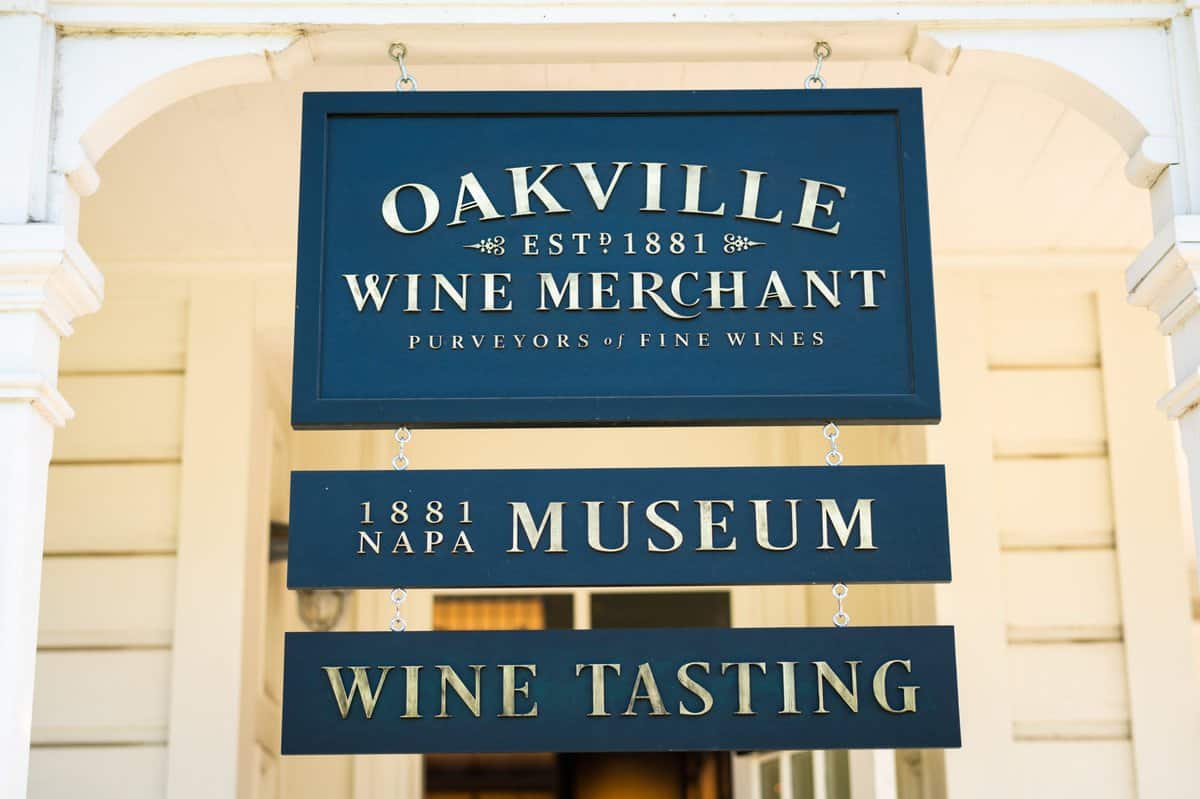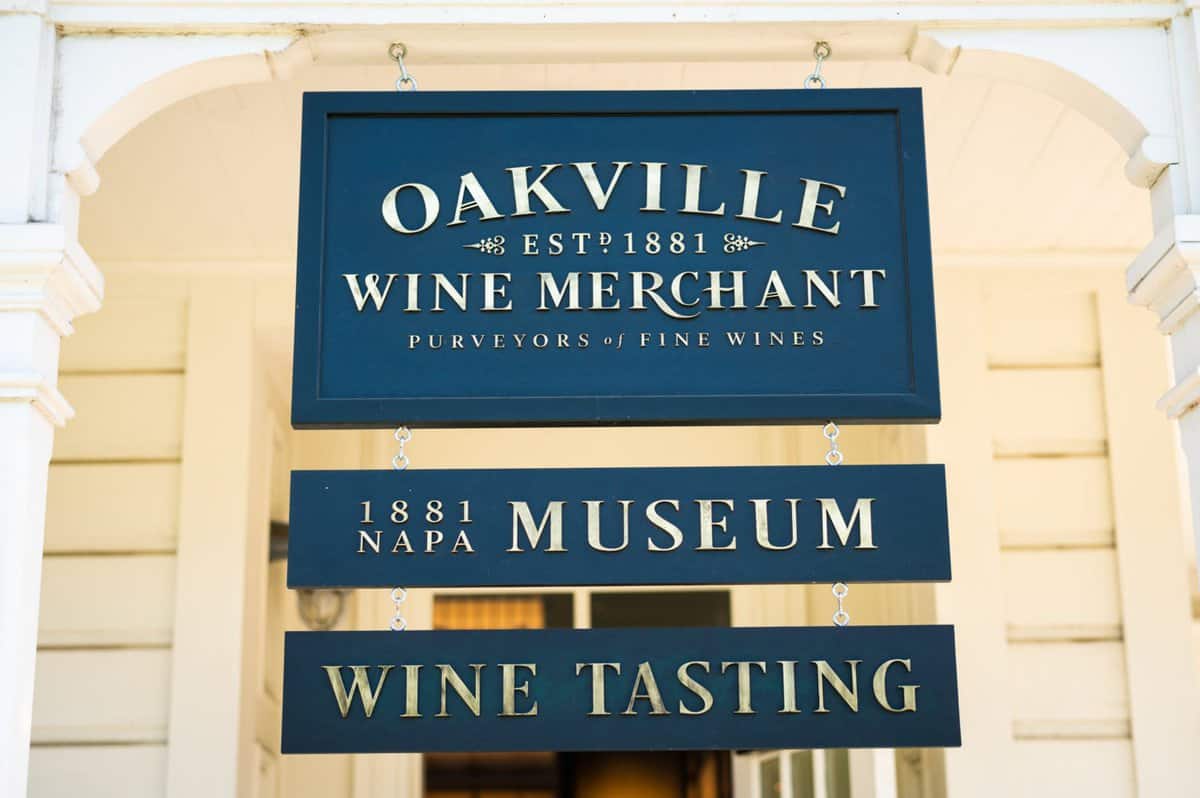 Boisset's dedication to not just preserving but celebrating Napa history is quite clear. In addition to acquiring the Oakville Grocery, Boisset also purchased the adjacent historic Victorian house, which he has since converted to a museum.
The 1881 Wine History Museum celebrates the history of winemaking in Napa Valley. The interactive exhibits explore the Napa Valley AVA's sixteen subregions and how terroir and technique work together to make Napa wines so unique. As one of the most influential players in California's wine scene, it's reassuring to hear Boisset speak so empathetically of his love and respect for our most valuable resources – our air, water and land. "As consumers enjoy fine food and fine wines, we wish that they think about the source. From the roots, to the connection to the sky, to the world at large – nature is our best friend".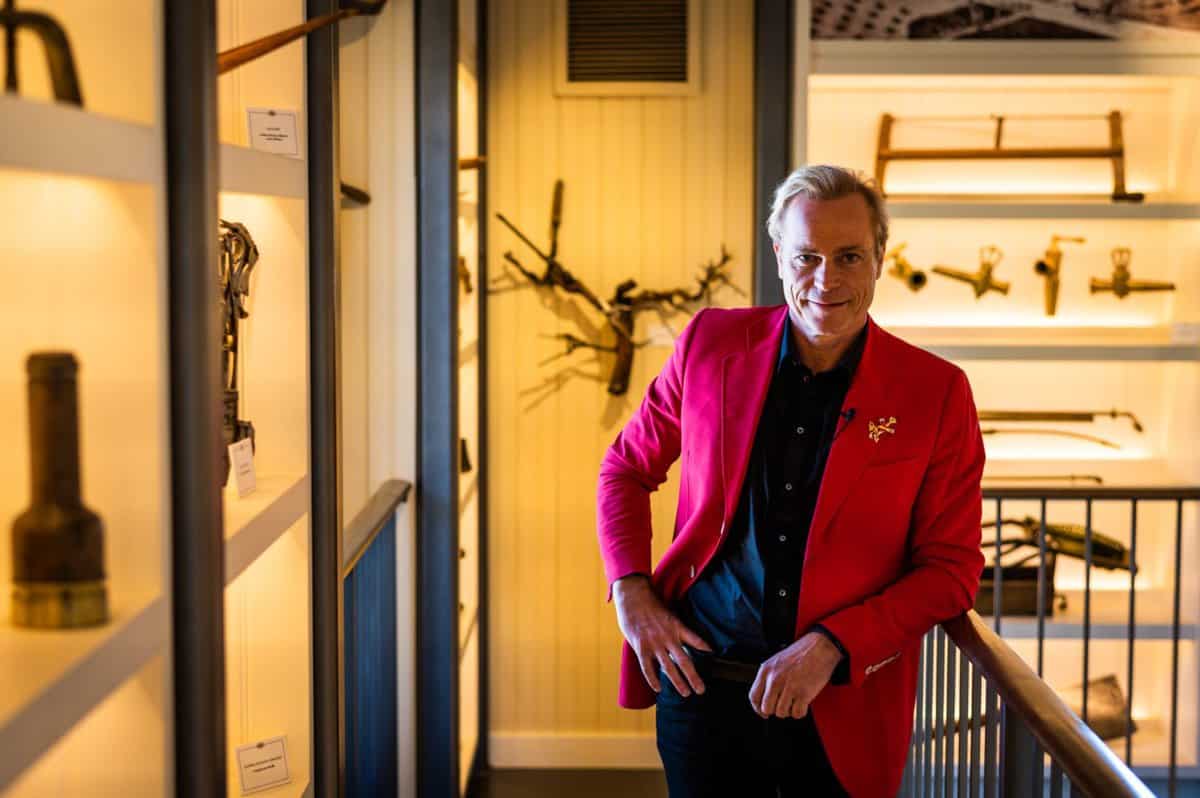 *excerpt from www.oakvillegrocery.com
Questions? Let's clarify a few points.
When was Napa Valley founded?
Napa Valley was founded in 1850. In 1981, Napa Valley was designated California's first AVA, or American Viticultural Area.
What is an AVA?
An AVA, or American Viticultural Area, is a grapegrowing area with specific characteristics that set it apart from the surrounding regions. In order to have the AVA listed on a wine label, 85% of the grapes must come from the named AVA.
What was the Judgment of Paris?
Over the last few decades, California has rightly been recognized for our world class wines, but in the 1970's wine critics still snubbed their noses at bottles from the Golden State. That is, until a May 24 wine tasting, dubbed the Judgment of Paris, changed everything.
The Judgment of Paris was a blind tasting organized by the late Steven Spurrier, and attended by the equivalent of the world's wine royalty. Although they wouldn't admit it, pretty much everyone expected a French wine to come out on top. You can imagine their absolute shock when an unassuming 1973 Chateau Montelena Chardonnay from Napa, California received the highest score for Chardonnay, and Stag's Leap captured the highest marks with their 1973 Cabernet Sauvignon. This judgment rocked the wine world, forever – inspiring books, movies and musicals documenting this epic event.


Got questions about Oakville Grocery or anything else mentioned in this article? Pop 'em in the comments section of this post!
Learn more about JC Boisset here (link: https://www.boissetcollection.com/about/jean-charlesboisset)
Intrigued? When you're ready to start planning your Napa Valley adventure, be sure to check out this handy interactive wine map and winery finder from our friends at California Wines!
Want to learn more?
If you enjoyed this blog post, we'd love to share additional stories of Californians who are making a difference!
Check out our article on Patrick Mulvaney, the chef who helped champion Sacramento's Farm to Fork movement.
Ever heard of Amber Stott? She's leading the battle for Food Literacy in California schools…and beyond.
Learn how the California Farmworker Foundation is working alongside farmworkers to create a path for economic mobility.
Article by Hilary Rance. Photography courtesy of James Collier.