St. Supery: This Historic Napa Winery is Committed to Sustainability
St. Supery Estate Vineyards and Winery celebrates the past while looking towards the future.
Early History of St. Supery
The 1976 Judgement of Paris may have catapulted California wines onto the world stage but it certainly wasn't the first time that Napa Valley wines garnered international attention. In fact, St. Supery Estate Vineyard and Winery has been producing award-winning wines since 1888.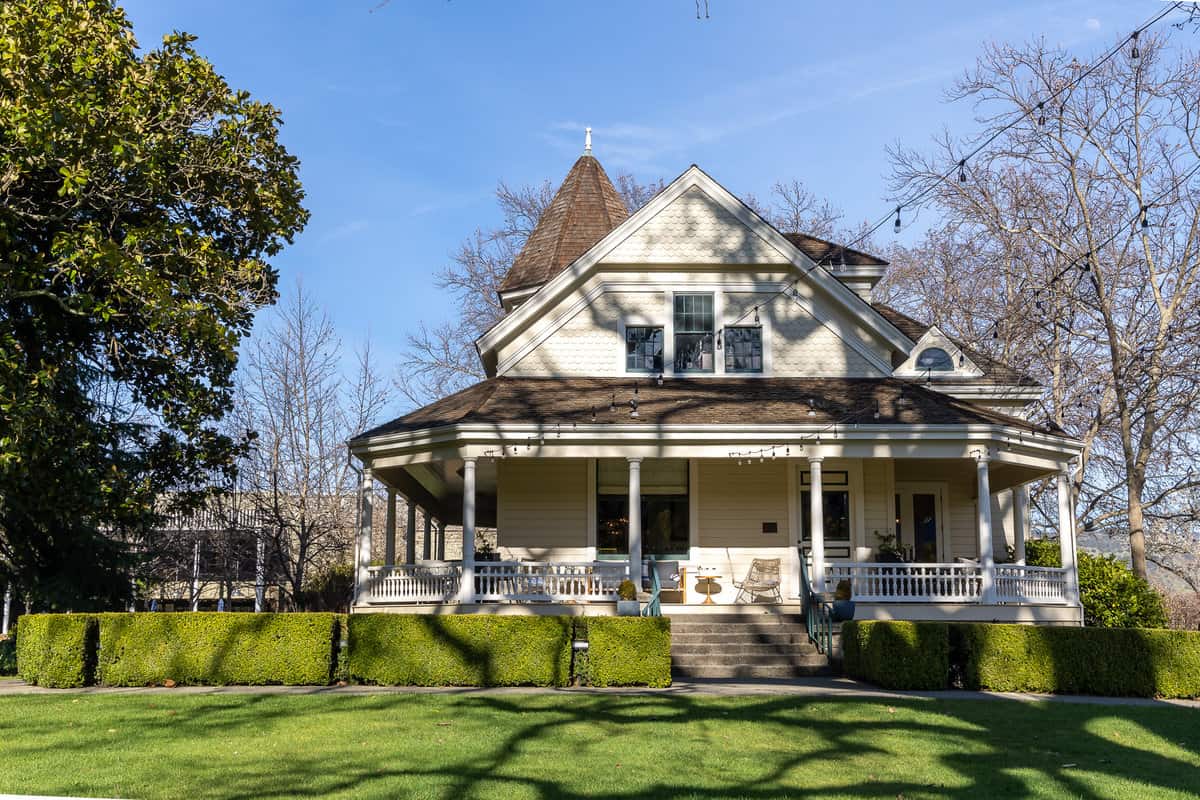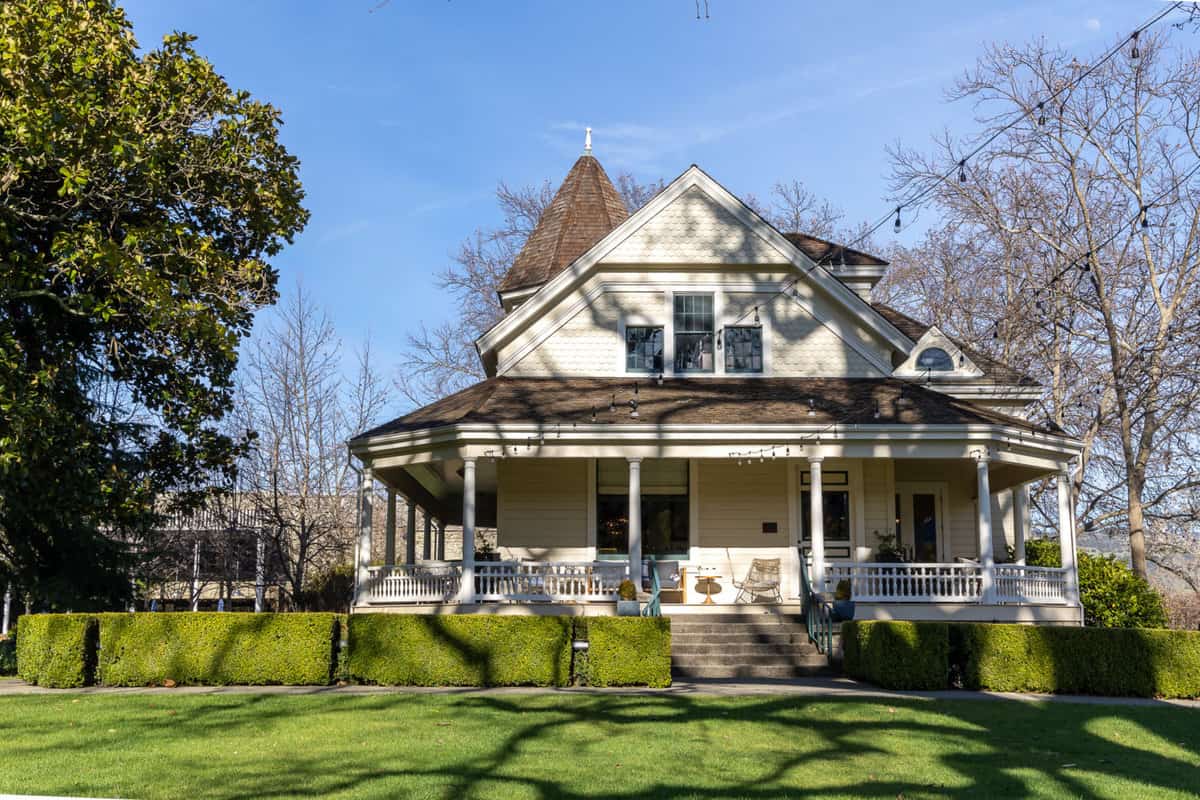 During the 1880s, Napa's wine industry exploded. Farmers flocked to the fertile valley, planting over 18,000 acres of wine grapes. Louis and Joseph Atkinson joined the charge and decided to put down roots in Napa Valley, purchasing 153 acres of land in 1881 with the intention of planting a vineyard and building a home.
Louis passed away within a year of the move. Joseph, however, immersed himself in farm life and his new community, planting 112 acres of grapes. In 1895, Joseph partnered with Seneca Ewer to construct the Ewer and Atkinson Winery (now Beaulieu).
Napa wineries were thriving and beginning to make a name for themselves. Over the next few years, Joseph and his wines enjoyed a period of success. Joseph was one of the wealthiest men in Napa Valley, and his wines won awards at San Francisco's Viticulture Convention and the World Fair.
Sadly, Joseph's success was short-lived. The 1890's brought changes, and phylloxera ravaged many of California's vineyards, with Napa Valley vineyards hit hard. By 1900, Joseph was bankrupt and forced to auction off his winery and vineyard. The property was purchased by Edward St. Supery, a French winemaker, but remained untouched for many years.
Restoring the Estate to its Former Glory
Many years later In 1985, Robert Skalli purchased the property which held Joseph's former vineyard and historic residence, intending to build a winery on the property. Napa was once again in an expansion period after top honors were taken by two wineries in the Judgement of Paris and besting highly favored French competitors. Robert came from a winemaking family with ties to Algeria, Croatia and France and dreamed of expanding his family's operation to California, more specifically Napa Valley.
Robert Skalli was in the right place at the right time, and poised for success. He planted 35 acres of winegrapes on the old Atkinson property, adding another 500 acres at the nearby Dollarhide Ranch, which he had acquired earlier. In 1989, Skalli opened his estate vineyard and winery to the public, which he christened St. Supery. In 2015, St. Supery was purchased by Chanel. It is one of only four wineries in the luxury brand's portfolio, and the only American property.
St. Supery, Estate Vineyard and Winery
Today, St. Supery is an estate vineyard and winery focusing on Sauvignon Blanc, Cabernet Sauvignon and red Bordeaux varietals. What exactly is an estate winery and vineyard?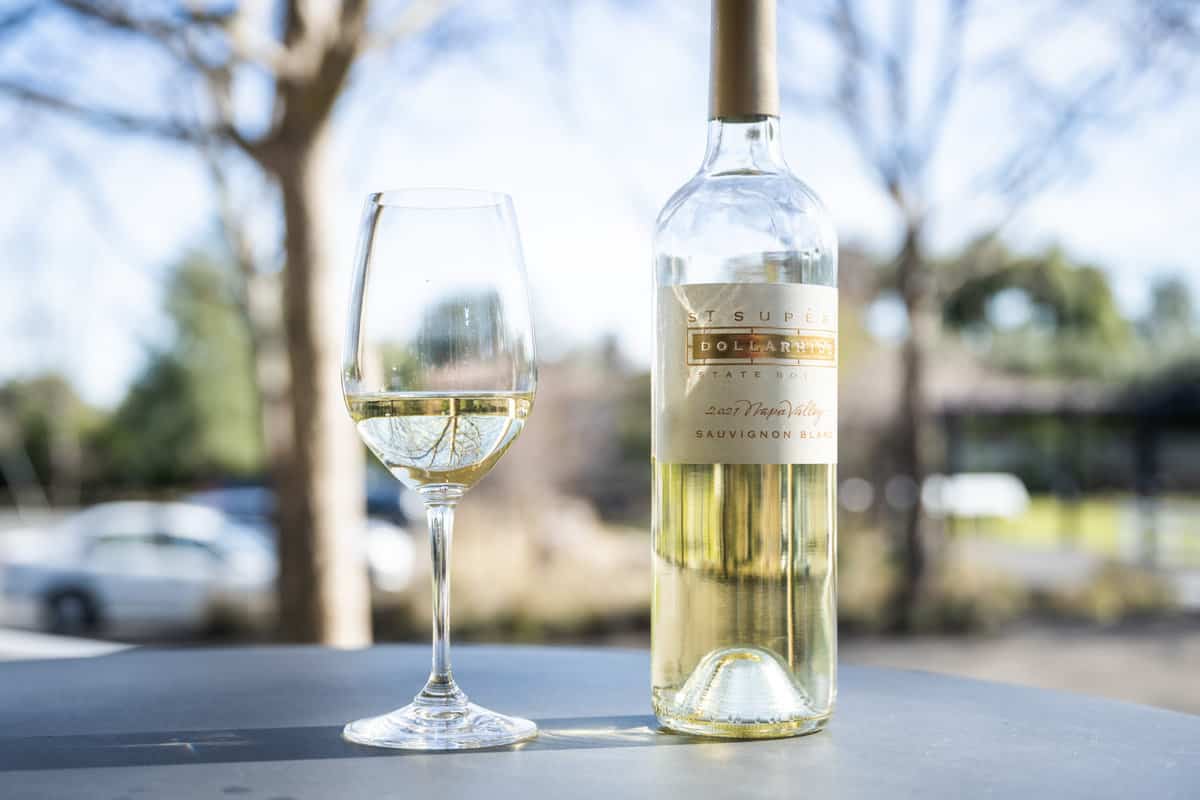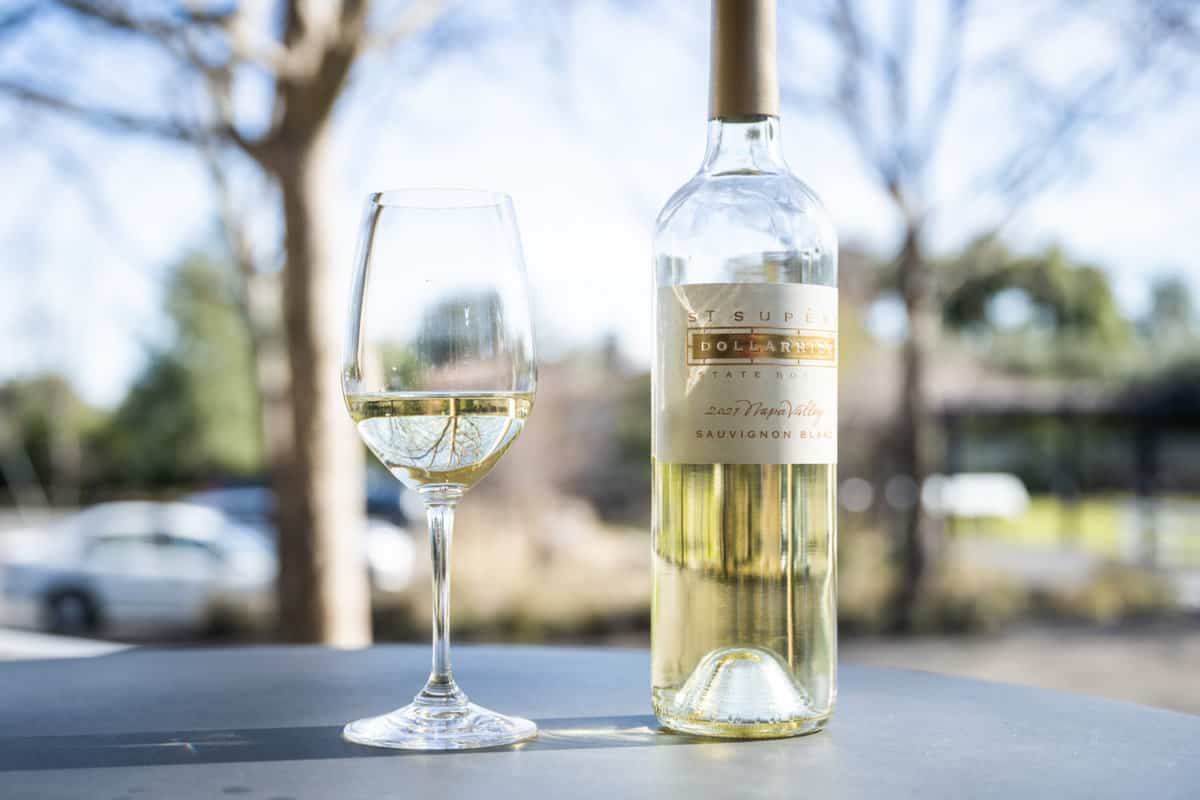 Winemaker Brooke Shenk explains, "If you look at the back label, it says 'estate grown, produced and bottled' – we cannot buy grapes or wine from anywhere else. We can only make wine from the grapes that we grow on properties that we own. We have complete control of the grapes, every decision from planting to bottling."
Commitment to Sustainability
St. Supery Estate Winery and Vineyards is deeply committed to sustainability. Most people understand that sustainable agriculture includes protecting the environment and conserving natural resources. While that's certainly part of the equation, California farmers and winemakers see sustainability as a more all-encompassing concept. CEO Emma Swain shares how she defines the buzzword, "It's taking care of the entire ecosystem to make sure that we're living in a balanced and sustainable fashion. And then, it's looking to how we take care of our people, how we take care of our community."
Napa Green Certification
In 2008, St. Supery was among the first Napa Green certified vineyards, with the winery following in 2012. As a 100% Estate grown vineyard and winery, St. Supery can implement sustainable changes across the entire operation. Emma shares one example, "We were composting all our wine waste from the winery and realized we could also compost the lees.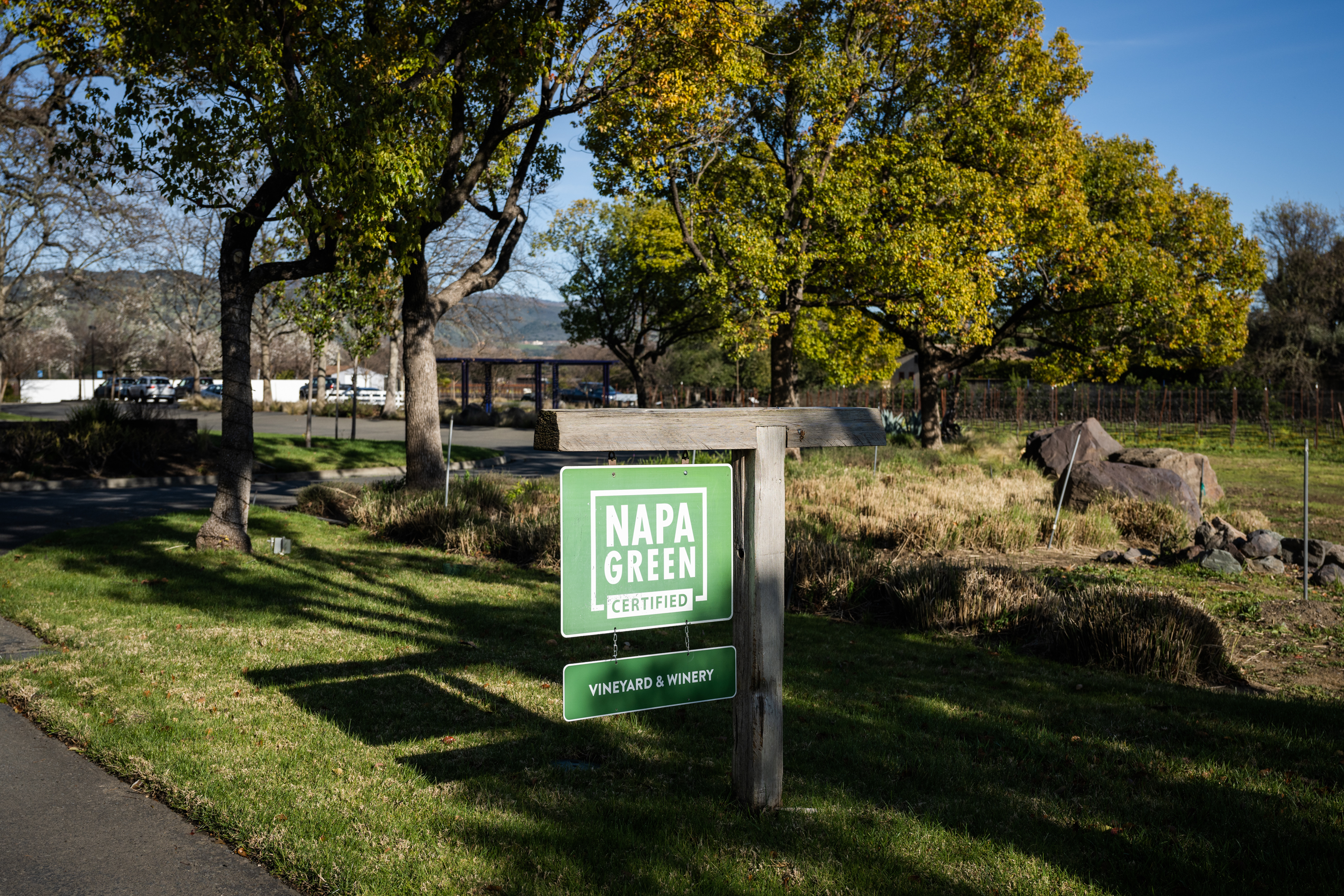 We make sure we're composting the grass. We compost food scraps from the break room, from the kitchen and keep adding on. I think everyone kind of gets excited, adding new steps and things that we can do to continually improve. It doesn't happen overnight, but over a decade, we've really become a super sustainable winery."
Environmental Sustainability
In addition to composting, St. Supery constantly looks for ways to optimize water, energy and fuel usage. Winemaker Brooke Shenk elaborates, "We have three solar panel arrays that offset energy usage by 90%.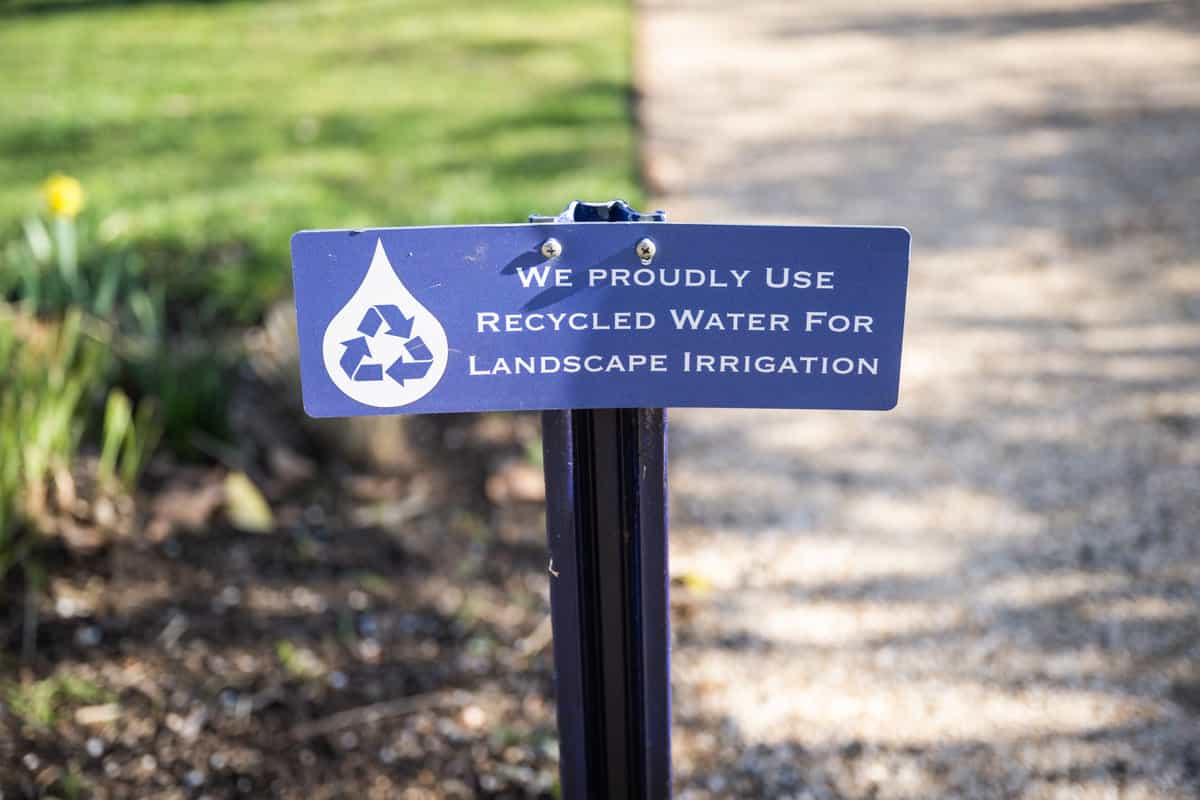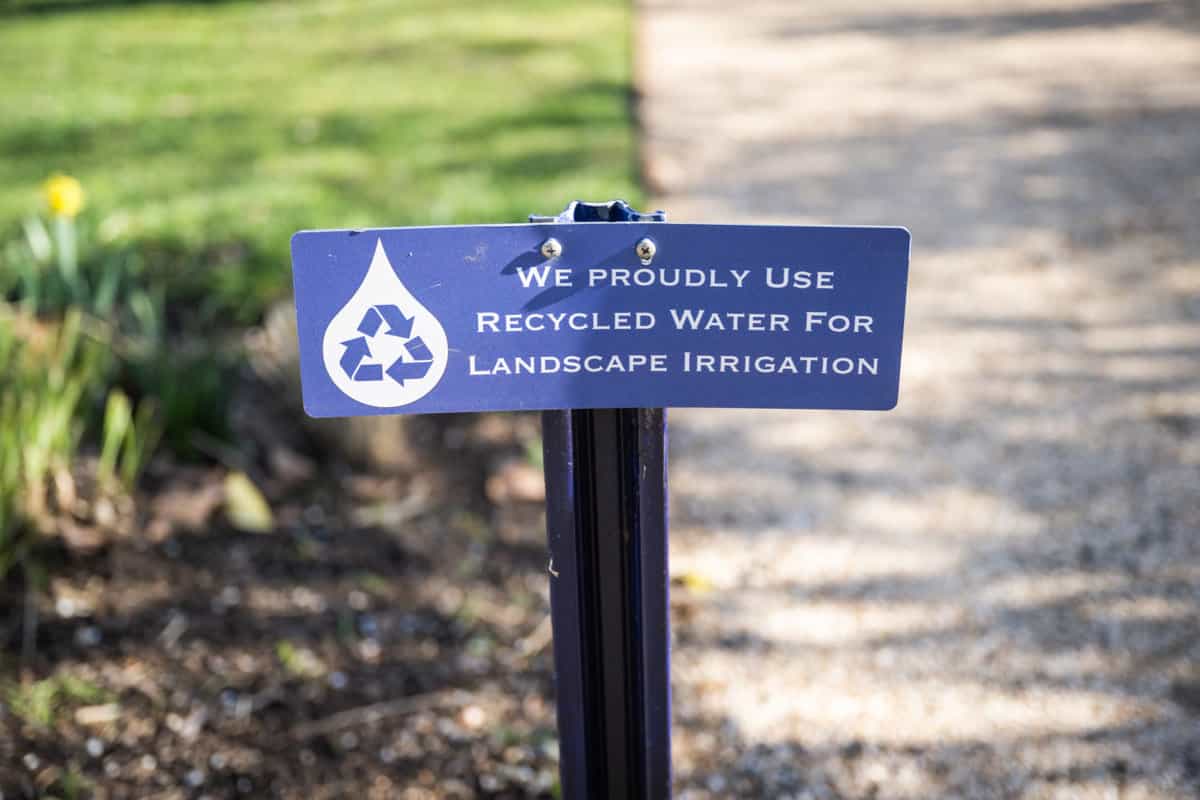 We audited our water usage on the property and the winemaking process. We were able to narrow down that we were using too much water to wash out barrels. Just by purchasing two new barrel washers, we were able to save 50% of the water we were using in one year."
Even small changes, like motion-activated lights and printing on both sides of the paper, add up and make a difference.
Taking Care of their Employees
One of the most important but often overlooked pillars of sustainability is taking care of your team. St. Supery is clearly doing something right. The average employee has been with the operation for a staggering 20 years. "I know my team, and they know me," Brooke states. "They know our expectations – to work very, very hard to make a really, really good bottle of wine. I think being part of a team like that is what makes me come to work every day. That's why I've been here for 17 years."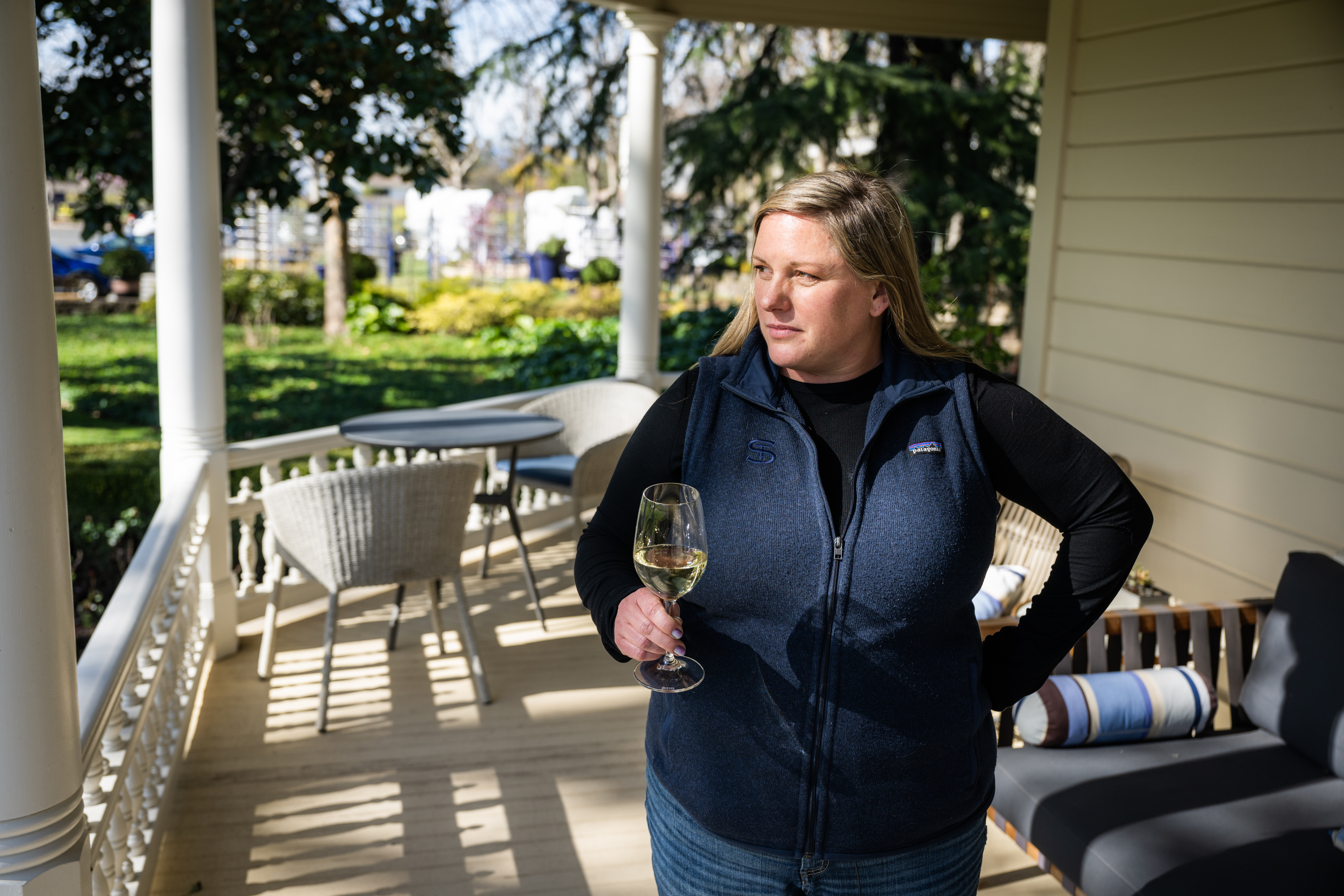 Community Involvement
Napa Valley is a tight-knit community. Ask almost anyone what they love most about the area and you'll get the same answer, the people. Between fires, drought, and earthquakes, Napa Valley has survived its share of natural disasters in recent years. Each time disaster strikes, the community comes together and rallies to help neighbors in need. In 2020, devastating fires roared through Napa Valley, threatening St. Supery's winery and vineyards. "The reason we have our property is because of our neighbors," Emma recounts. "They brought bulldozers, water trucks, shovels and they cut miles of fire break to stop the fire from moving through the community."
While St. Supery was spared, they lost a staggering 98% of their 2020 crop to smoke taint. Such a massive loss must have been disappointing, but the team at St. Supery was consumed with another emotion – gratitude. Soon after, Emma launched her Giving Tuesday podcast. "We started our Giving Tuesday program to highlight charities that we think are really important that other people should know about, like Oceans 2050 with Alexandra Cousteau or One Mind Organization, founded by the Staglin family."
The Intersection of Wine and Art
The Giving Tuesday podcast inspired one of the winery's most popular art installations, Everyday Heroes. The installation is filled with portraits of volunteers from over 30 local and Bay Area charities displayed in the Art Gallery, with the aim of inspiring others to learn more and to give back.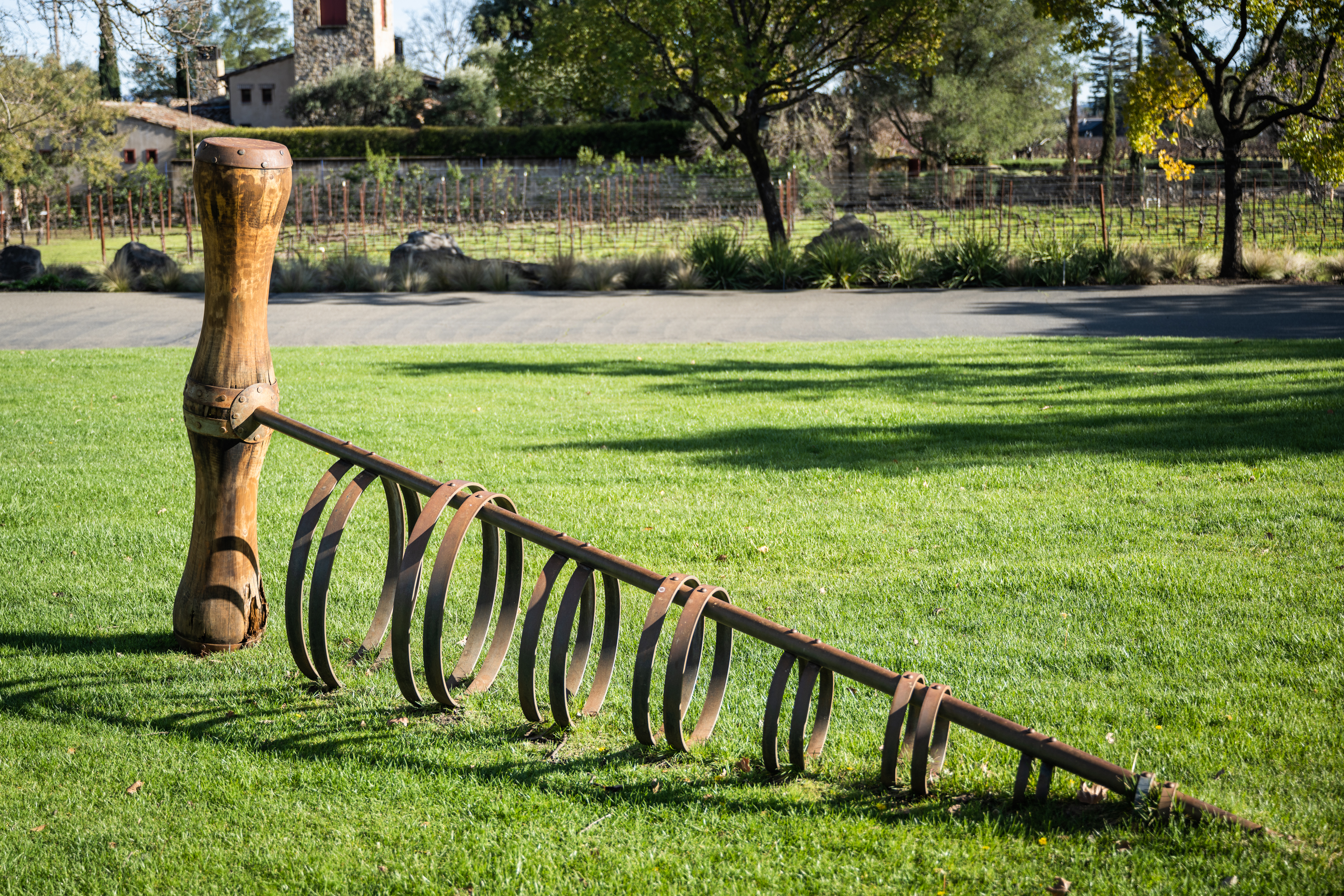 Art is an integral part of the St. Supery experience. In addition to the gallery, sculptures, displays and artwork are scattered across the property. "I think art and wine and any kind of creativity or creation that we make gives people a chance to reflect and inspire," Emma explains.
Food as Art: The Culinary Garden
What is food, if not art? At St. Supery, the art of food and wine pairing is practiced by Chef Gretchen Stoops Luongo, who lovingly creates recipes to enhance and elevate each varietal. Guests can indulge in a 90-minute wine and food tasting that showcases four of St. Supery's most popular wines paired with small bites that showcase produce and herbs from their culinary garden and the Dollarhide Estate Ranch.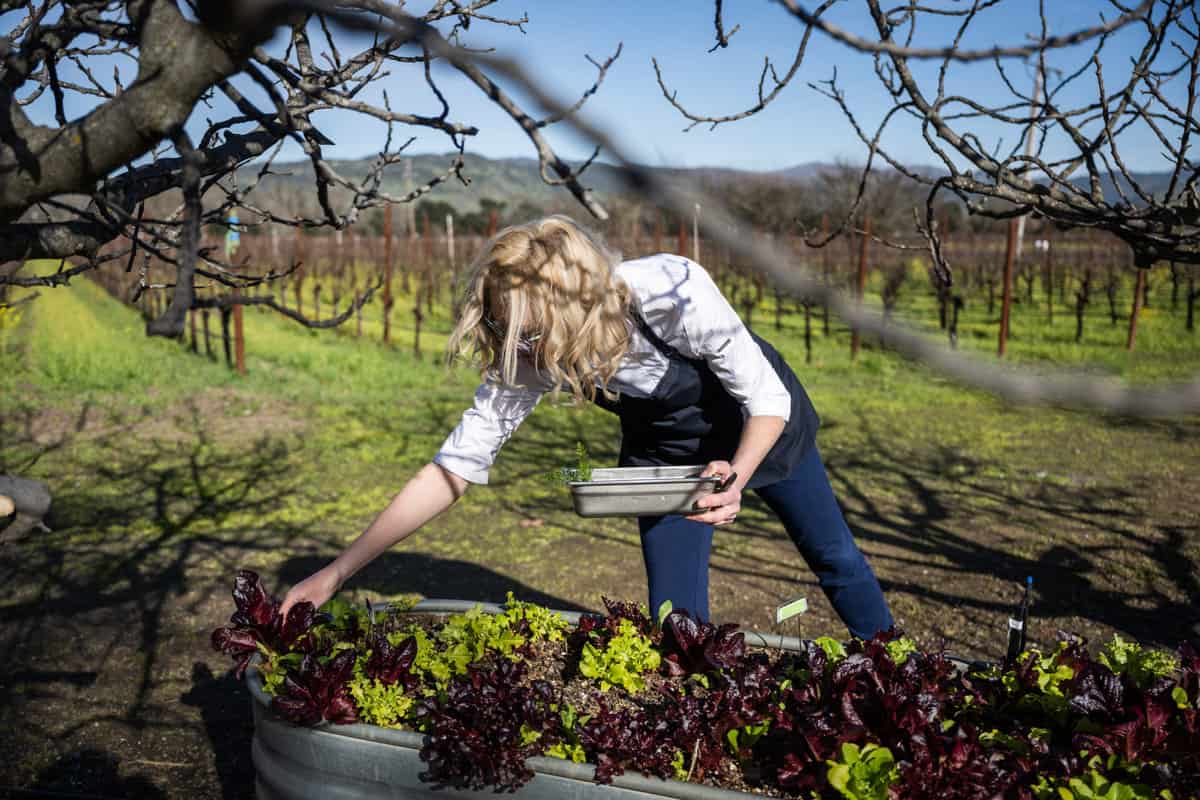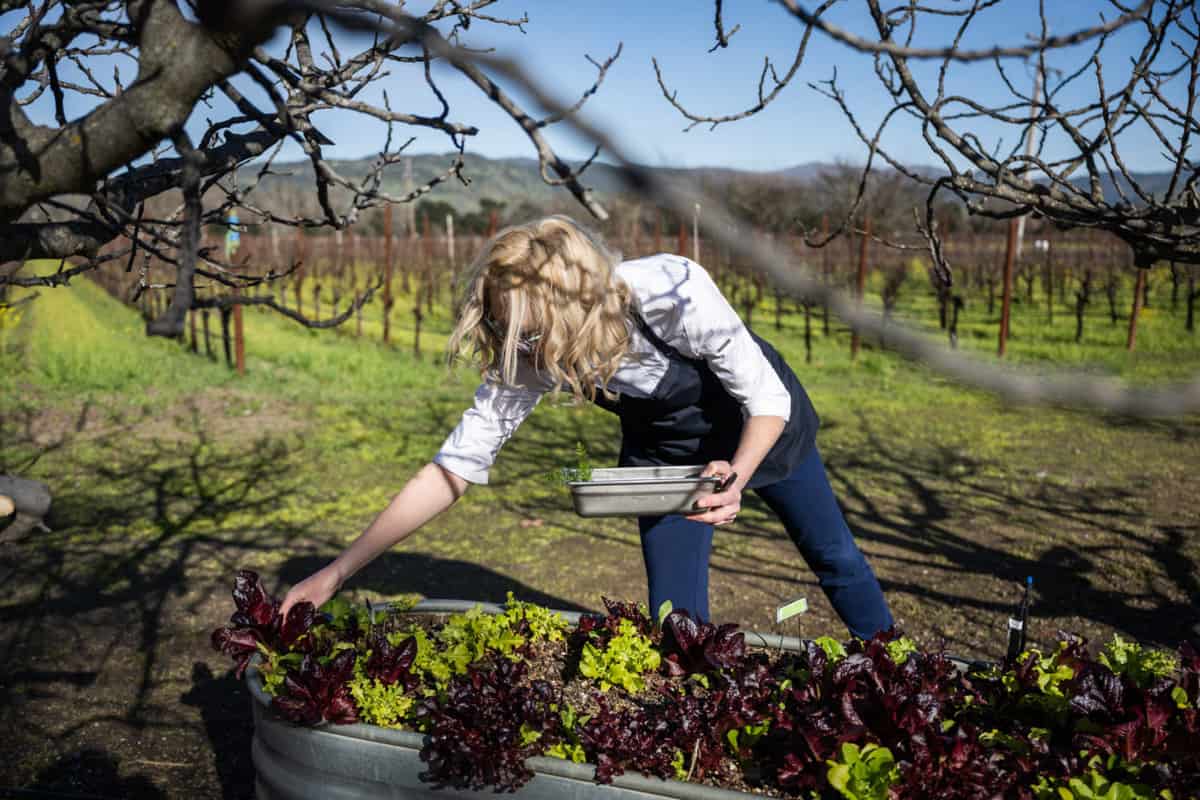 St. Supery established the culinary garden over a decade ago. Chef Gretchen works closely with the onsite horticulturist to plan the year's themes and menus around seasonal produce. "I think it's natural to want to highlight all of the bounty that California provides," Gretchen states.
In addition, other ingredients, such as sustainable seafood and cheeses, are sourced from carefully selected local purveyors. Gretchen enjoys introducing guests to unexpected pairings like steelhead trout and red wine, and regularly accommodates gluten-free or vegan guests.
Like the rest of the team at St. Supery, Gretchen is committed to sustainability – in her kitchen and in the Napa Green-certified culinary garden. "We've all got the goal to do good by this planet and to honor our community, serve others, and provide an incredible, unique, delicious experience for them here."
Schedule a tasting
Intrigued? If you're in the Napa area (or inspired to plan a trip), be sure to stop by St. Supery Estate Vineyards and Winery. Reservations can be made online or by calling 703-302-3488.
Heading to Napa?
Planning your next Napa vacay? Add these to your bucket list…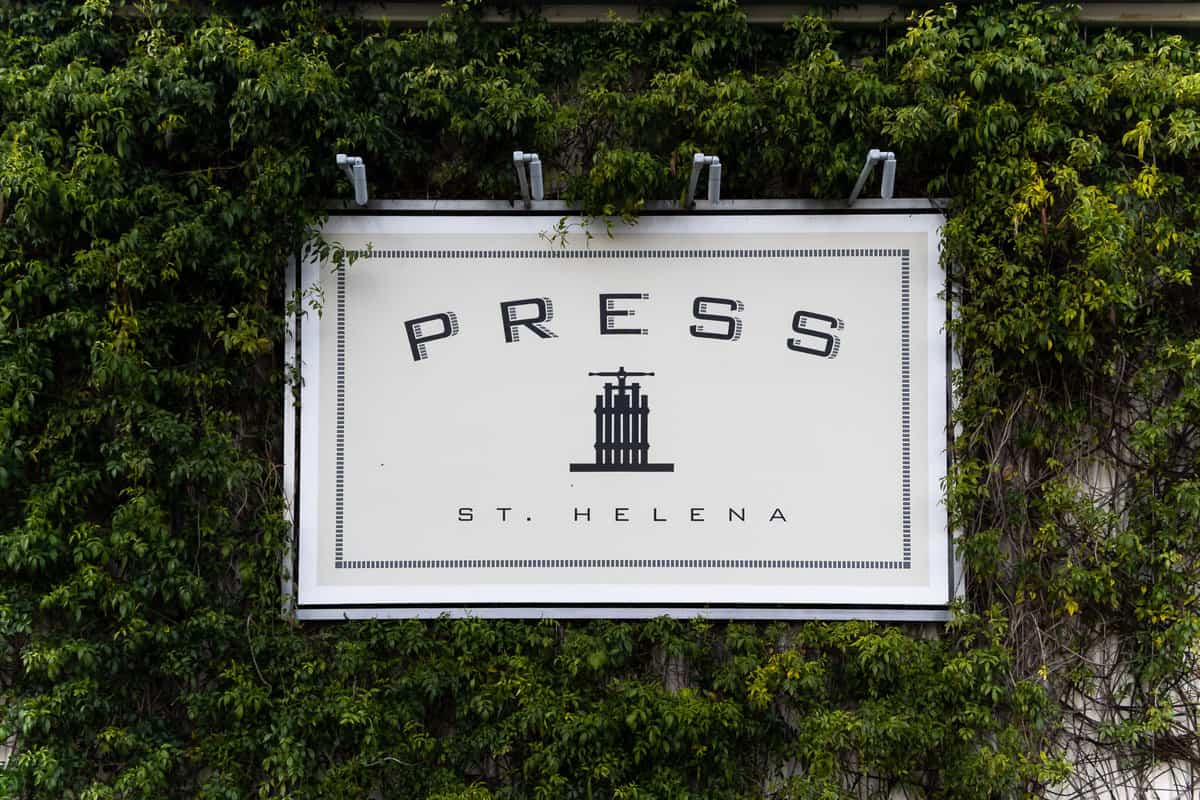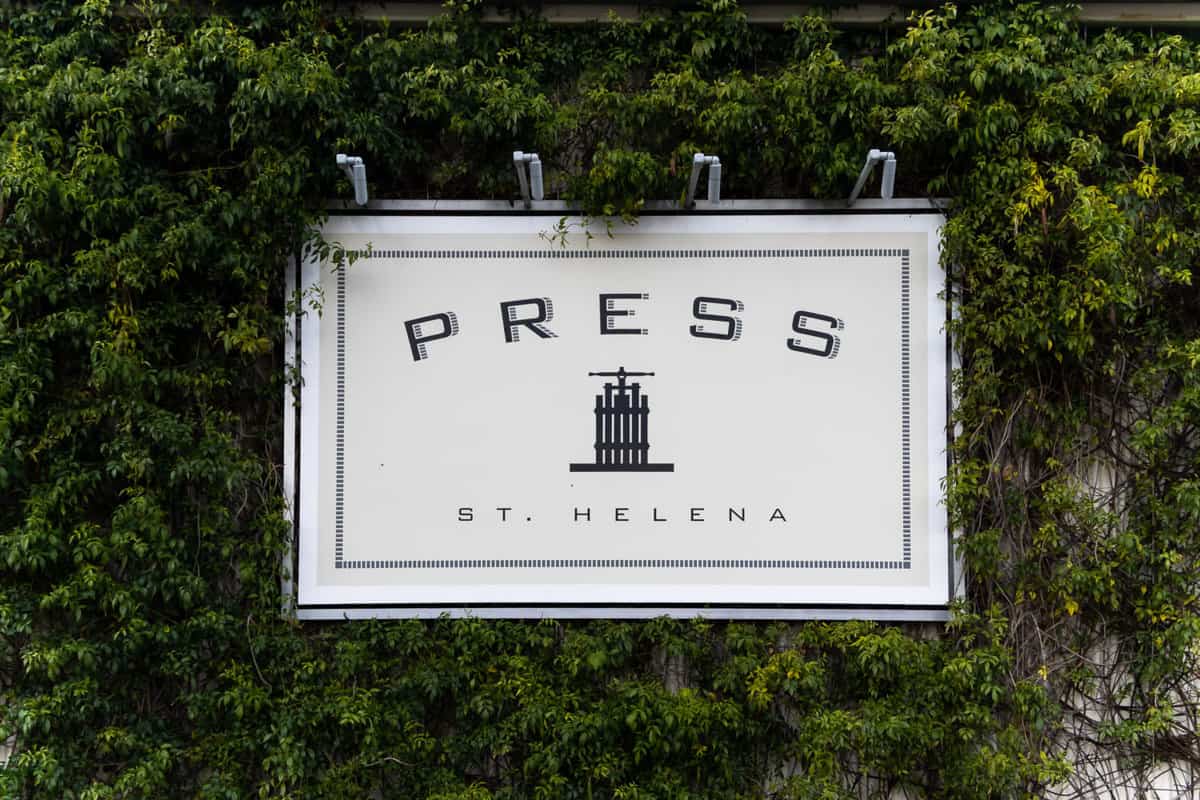 Article by Hilary Rance. Photography by James Collier and Hilary Rance.