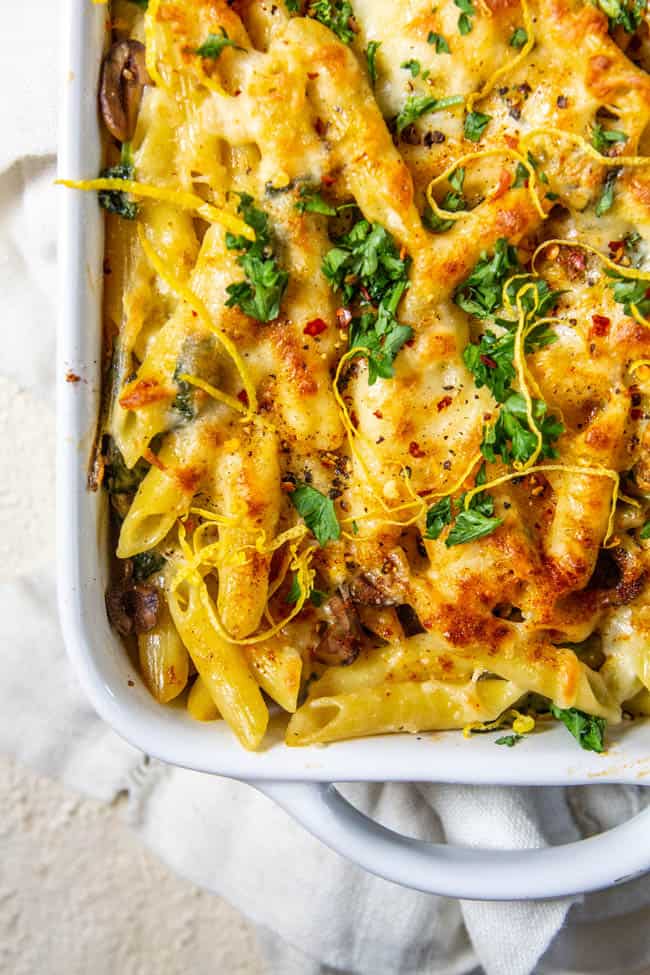 CA GROWN Blog
Discover. Learn. Connect.
A Simple Spinach and Artichoke Pasta Bake Recipe
February 22, 2022
Eat the Season!
Sign Up For Weekly Recipes
« Back to Recipes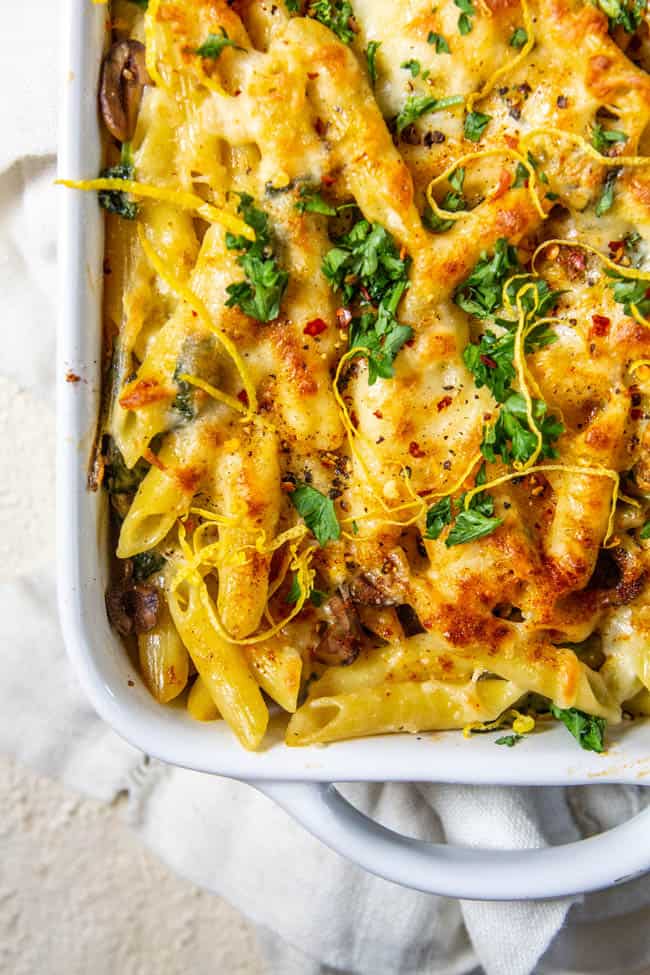 A Simple Spinach and Artichoke Pasta Bake Recipe
We seriously can't get enough when it comes to pairing spinach and artichoke together. Take this pasta bake recipe for example, it's filled to the brim with vibrant California Grown produce like garlic, onions, leafy greens, artichokes, green olives, and white wine. It is so easy to make, and it effortlessly feeds a crowd. What more could you want from a pasta dish?!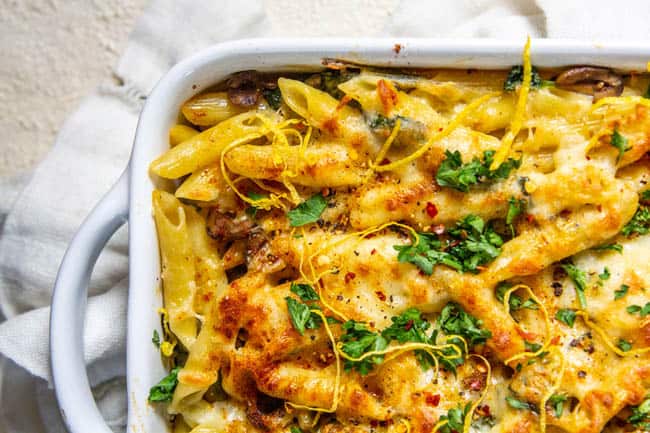 What makes this Spinach Artichoke Pasta Bake so delicious and different than others?
Spinach and artichoke go together like bread and butter – effortlessly! It's hard to improve upon that flavor combination, but that doesn't stop us from trying. This recipe calls for Garlic Confit and also Garlic-Infused Olive Oil. You can skip these ingredients, but you will truly be missing out.
Confit garlic and the olive oil that is produced when making it has a depth of flavor unlike anything else in the kitchen. The soft, spreadable cloves add a mild, mellow garlic undertone to any dish that you use them in. Plus, this is one of those kitchen projects that you make once then keep reaping the rewards of over and over again.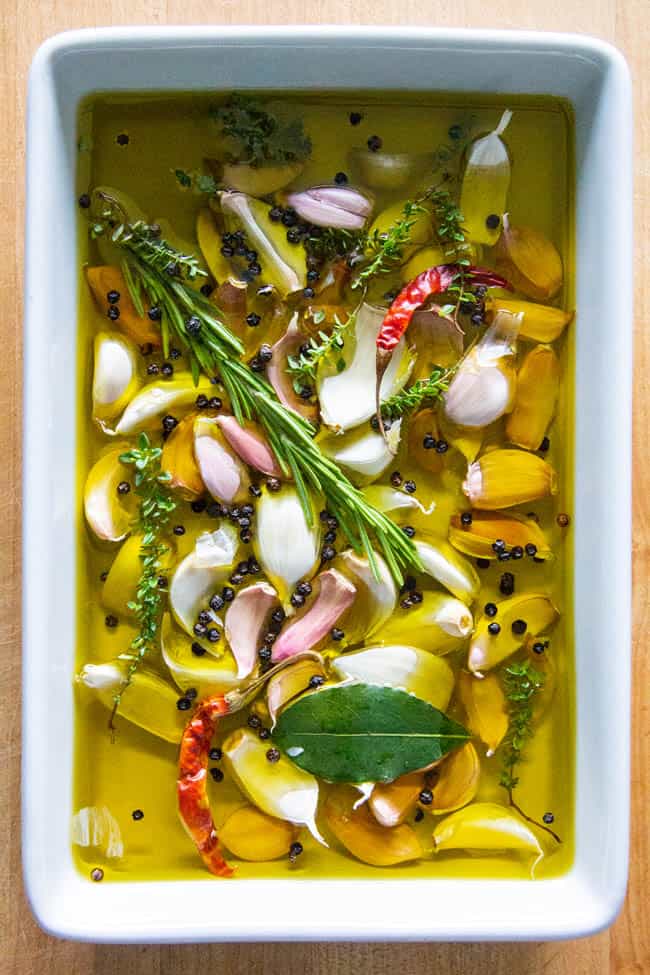 After a slow cook in olive oil at low heat, fresh garlic cloves transform and become as soft and spreadable as warm butter – with a mellow garlicky flavor that is good on practically anything!
Don't even get us started on how incredibly delicious your house will smell while you are making this!!!
If you opt to not make garlic confit, that is ok too. Simply replace the garlic-infused olive oil in the recipe with extra virgin olive oil and replace the 4 confit garlic cloves with 2 raw garlic cloves. You will need to make sure to mince them very fine or grate them to create a paste so the garlic blends effortlessly into the dish.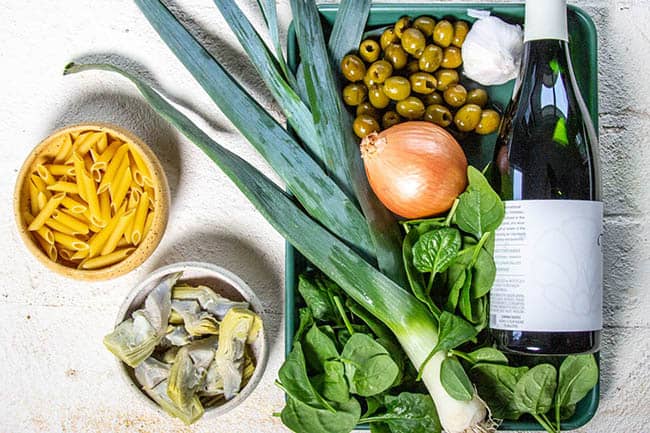 Ingredients needed to make this Spinach Artichoke Pasta Bake.
Part of the reason I love this spinach artichoke pasta bake so much is that the ingredients are always in season! Spinach, onions, olives, olive oil, garlic, white wine, and even artichokes from California are available year-round. So go ahead, indulge those spinach artichoke cravings whenever your heart desires!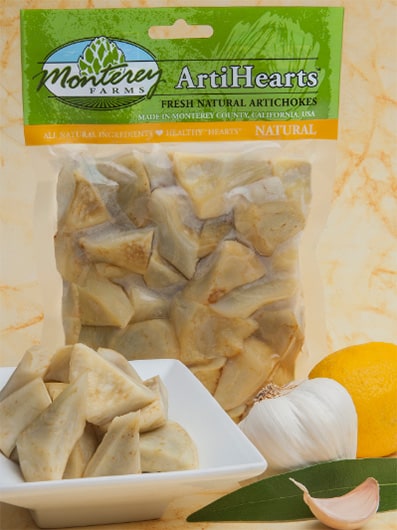 There are lots of options for artichokes from California on the shelves at your local market.
Fresh, frozen, canned, jarred, and even vacuum-packed artichokes often make their way to your local market from farms in the Golden State.
For this Spinach Artichoke Pasta Bake recipe stick with artichoke hearts that are either frozen and thawed, canned in water, or vacuum-sealed without any other flavorings.
This Spinach Artichoke Pasta Bake recipe calls for a 1/2 cup of white wine like Chardonnay to deglaze the pan, a process which adds such incredible flavor. Be sure to pour yourself a glass to enjoy as you cook and also pair the crisp flavor of Chardonnay with dinner, as it really makes for a magnificent pairing with this pasta bake!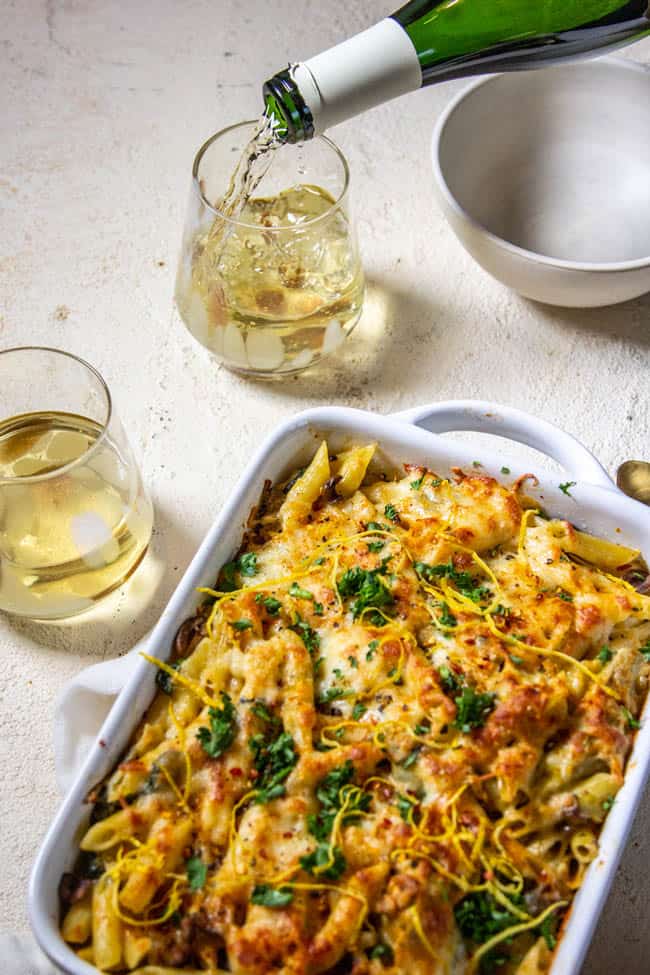 Hungry for more recipes like this Spinach Artichoke Pasta Bake? Keep scrolling for recipes with similar flavor profiles!
Since spinach and artichoke are available year-round you have more than enough time to explore all the ways they can be deliciously paired together. Here are a few of our must-make recipes with this winning duo!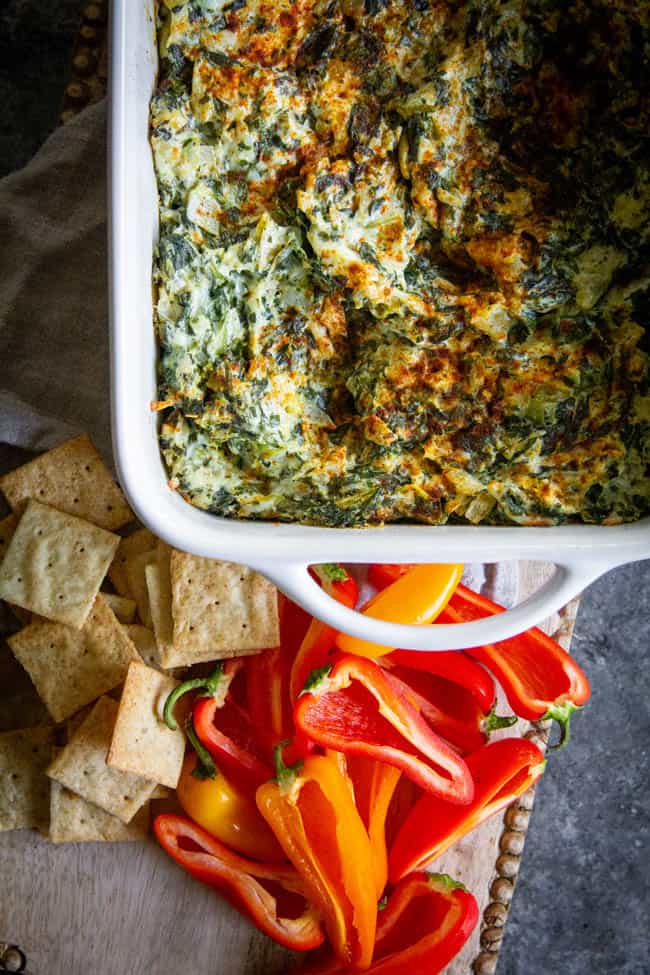 Grab your chips and get to dippin'!! We are guilty of sometimes just serving a baking dish full of this Artichoke and Spinach Dip for dinner – don't judge, it's that good and it has most of the basic food groups too!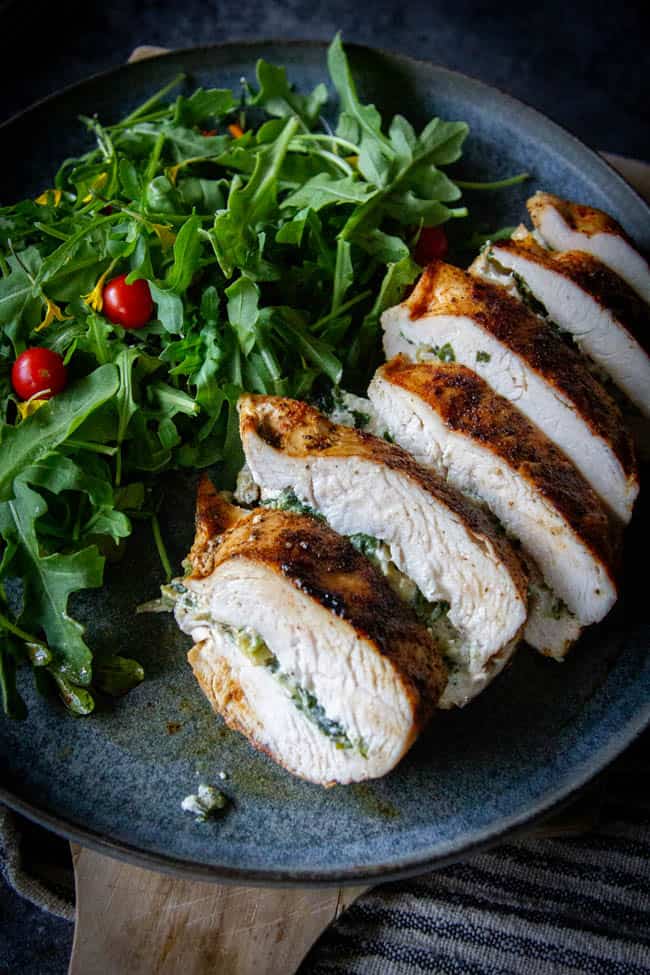 When I am really on my A-game I like to make our Artichoke & Spinach Dip for dinner, but I stuff chicken breasts with it.
It's not any more effort really than the nights I serve just chips and dip for dinner. It just requires more tending to when cooking than a dip that bakes in the oven.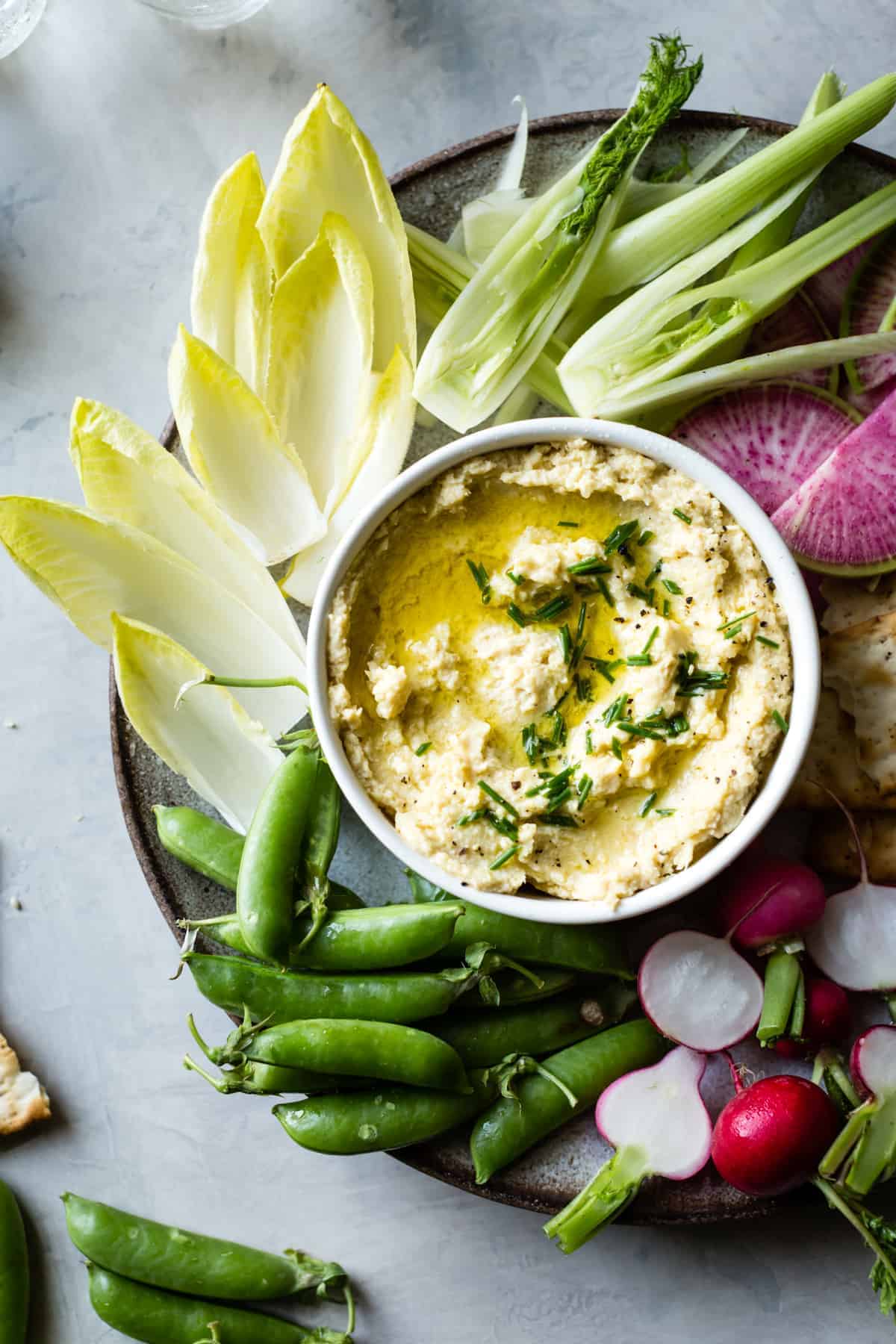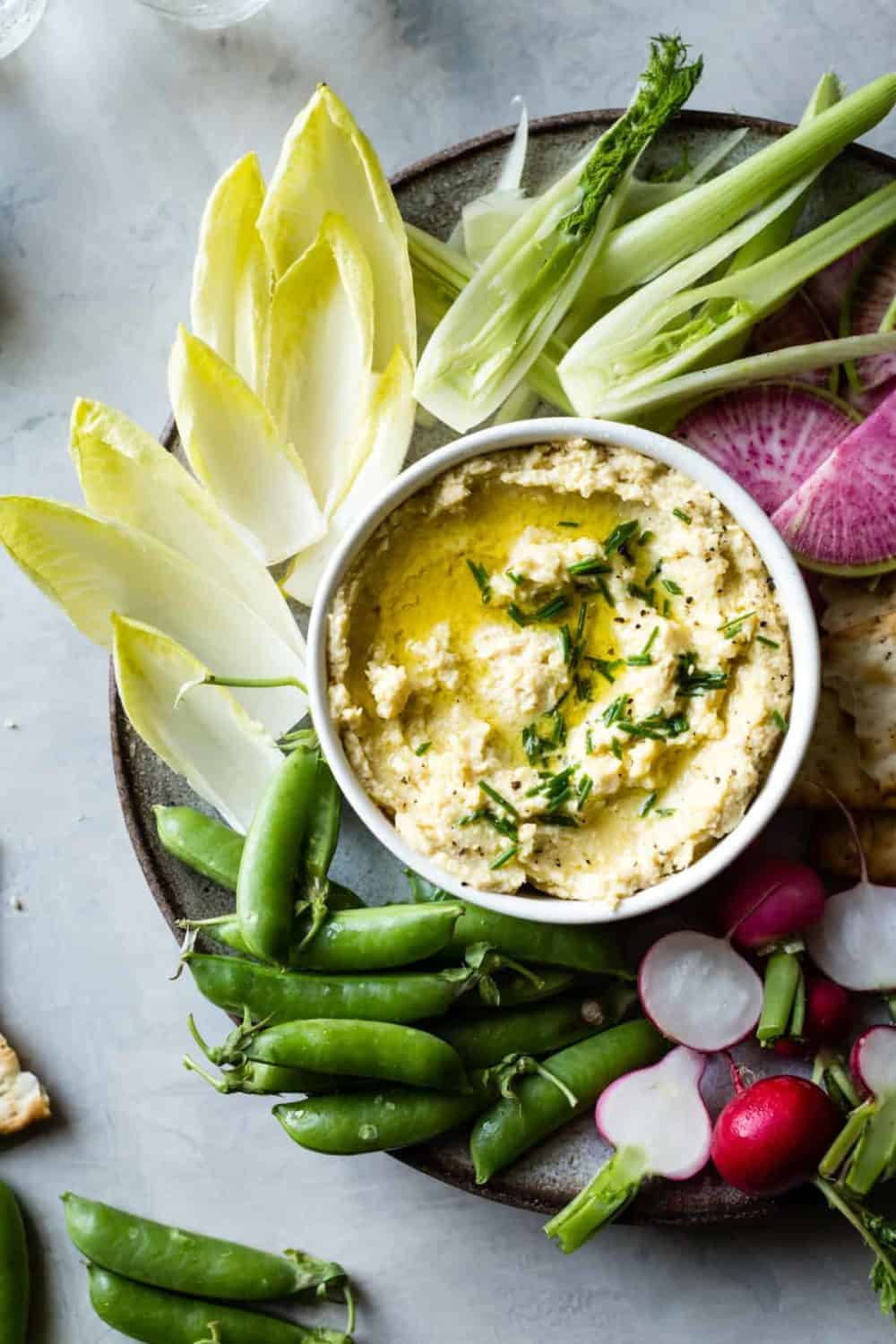 This artichoke-inspired hummus from the Bojon Gourmet is stupid easy and bursting with the flavors of spring. It will make all your dipping dreams come true without any cooking involved.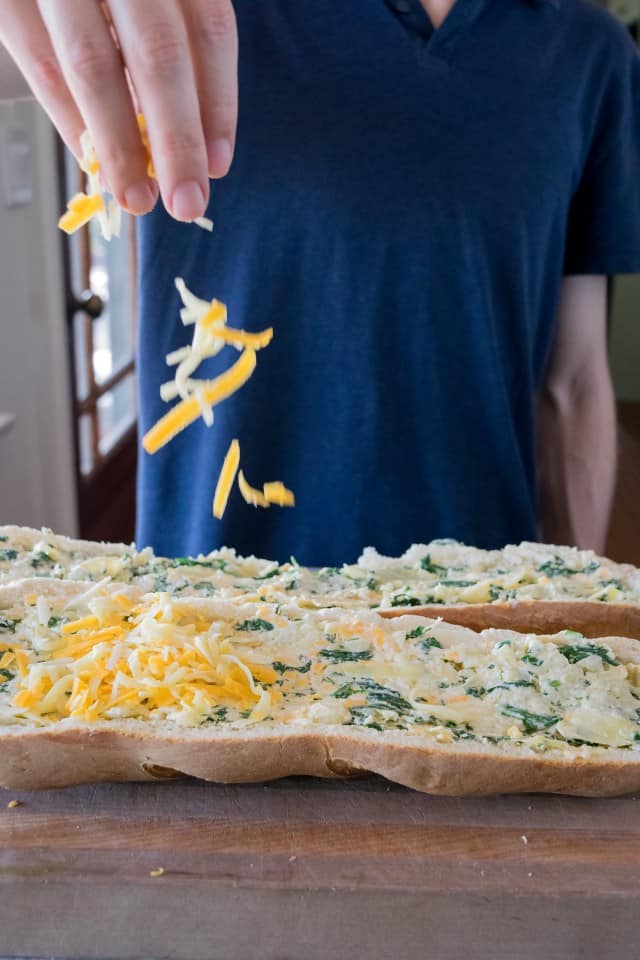 This artichoke and spinach-inspired appetizer from Husbands that Cook is addictive to eat and dangerously easy to make too! It bakes in just 30 minutes, talk about a winner of a recipe.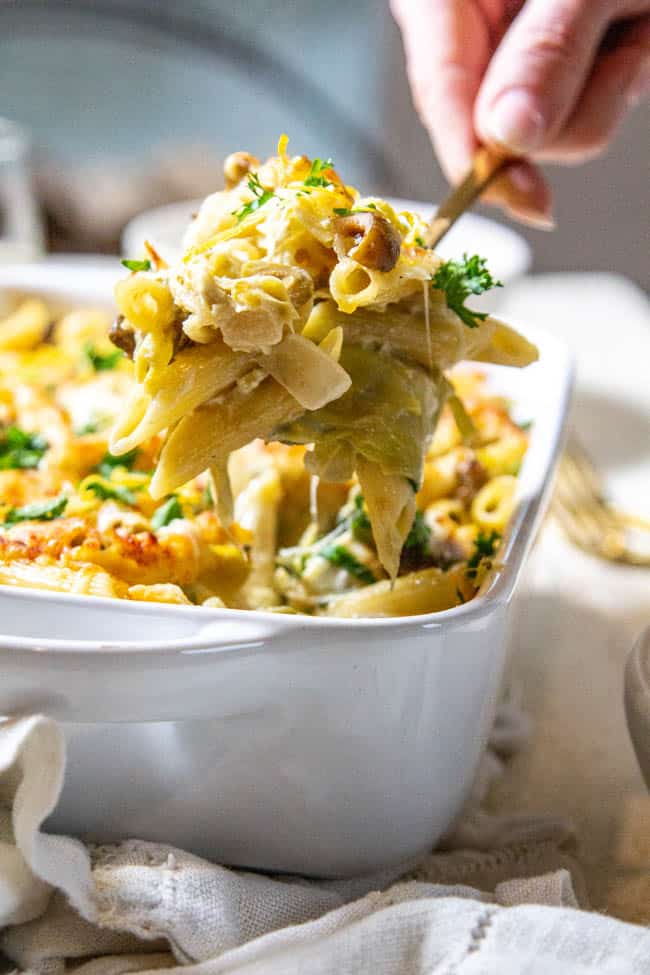 Craving more CA Grown goodness? Follow us on Pinterest for fresh and fabulous recipe inspiration!
BE SURE TO SHARE YOUR SPINACH ARTICHOKE PASTA BAKE CREATIONS WITH US BY SNAPPING A PIC AND TAGGING US ON SOCIAL USING #CAGROWN.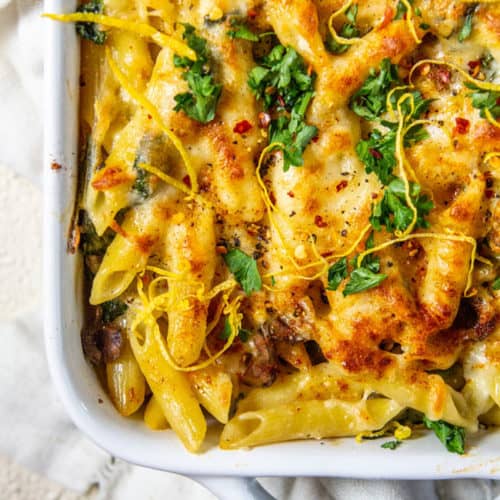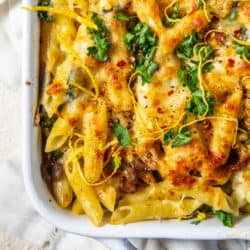 Spinach Artichoke Pasta Bake
This Spinach Artichoke Pasta Bake is easy to make, tastes great, and is loaded with ingredients that are available from California year-round.
Ingredients
3 tablespoons garlic-infused olive oil from garlic confit or plain extra virgin olive oil
1 pound regular or gluten-free penne pasta cooked 2 minutes shy of al dente
1 medium yellow onion cut into medium dice
2 large leeks white parts only, sliced into 1/2-inch thick sliced and washed thoroughly to remove any grit.
4 large cloves garlic confit smashed into a paste or 2 cloves raw garlic minced fine
1/2 cup white wine
10-12 ounces California artichoke hearts, quartered if large. Water-packed artichoke hearts, vacuum-packed artichoke hearts or frozen and thawed artichoke hearts all work here.
5 ounces baby spinach leaves
1 lemon juice and zest divided
1/2 cup California canned green olives quartered
3/4 cup heavy cream
2 ounces cream cheese cubed
3/4 cup shredded mozzarella divided
1/2 teaspoon sweet paprika
1 tablespoon flat-leaf parsley minced
1 teaspoon red pepper flakes optional
Instructions
Preheat the oven to 400°F and lightly grease a 13 x 9 baking dish with garlic-infused olive oil or extra virgin olive oil and set aside.

Heat the oil in a large, deep skillet over medium heat. Add the onions and a generous pinch of salt. Saute for 2 minutes.

Add the leeks and saute for another 3 minutes, stirring frequently. Add the mashed garlic confit ( or minced garlic if using) and cook for an additional 1 minute.

Add the wine and increase the heat to medium-high to deglaze the pan. Use a spatula to scrape up any browned bits from the bottom of the pan. Continue to cook for 2 minutes or until almost all of the liquid has reduced out of the pan.

Reduce the heat to medium-low and add the artichokes and spinach. Cook for 2-3 minutes until the greens are wilted then remove the pan from the heat.

Immediately stir in the lemon juice, green olives, heavy cream, cream cheese, and 1/4 cup of the shredded mozzarella. Continue to stir until all of the cheese has melted and there is a thick sauce that has formed. Taste and adjust the seasoning for salt and pepper.

Transfer the mixture to the prepared baking dish. Top with the remaining shredded mozzarella cheese, sprinkle with paprika, and bake for 15 minutes, turning the oven to broil for the last 5 minutes until the cheese is brown and bubbly.

Garnish with minced parsley, lemon zest, and red pepper flakes. Serve immediatley.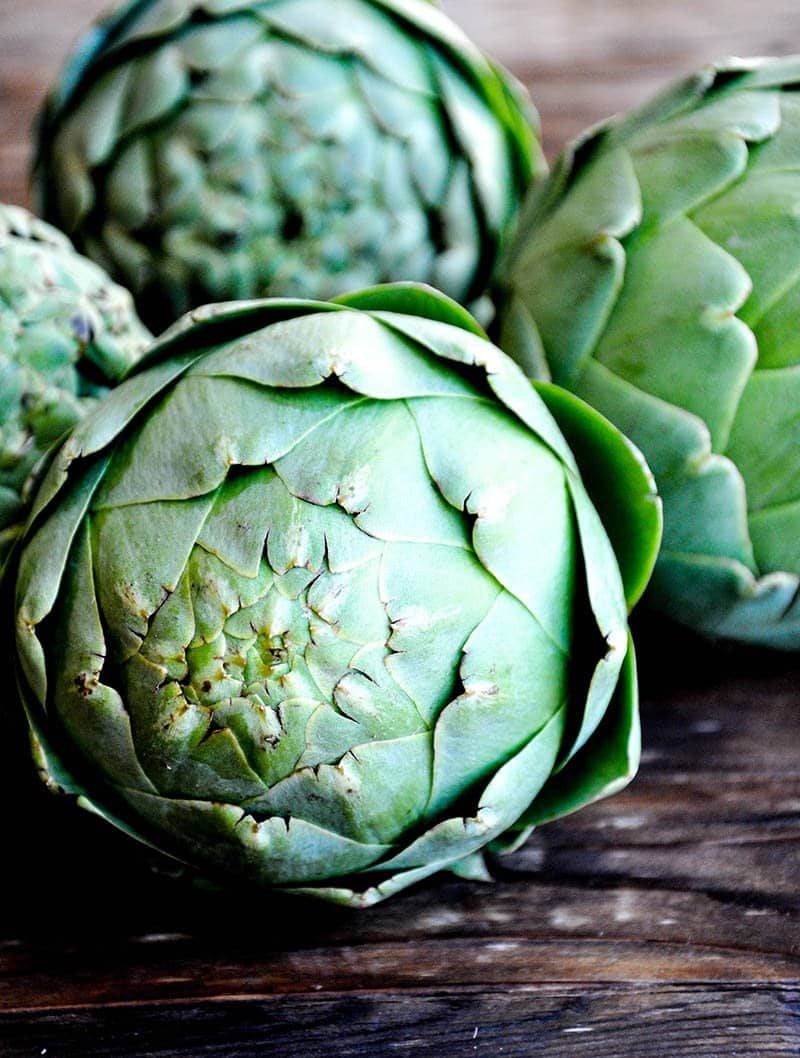 Are artichokes healthy?
YES! Artichokes are a nutritional powerhouse that you should be including in your regular diet. Low-calorie and nutrient-rich, artichokes are an excellent source of fiber and vitamin C. They are also a good source of magnesium.
How much fiber is in one artichoke?
One medium artichoke has 6 grams of dietary fiber – that's 1/4 of the recommended daily amount – and more fiber than in one whole cup of prunes! Yet an artichoke has only 60 calories.
Who was the first Artichoke Queen?
Marilyn Monroe was named California's first honorary Artichoke Queen in 1948 by what would later be known as the Castroville Artichoke Food & Wine Festival. 
Are artichokes good for gut health?
Artichokes contain both prebiotics and probiotics which have been shown to positively impact the composition of the gastrointestinal microbiota, leading to improved immunity, digestion, and nutrient absorption.