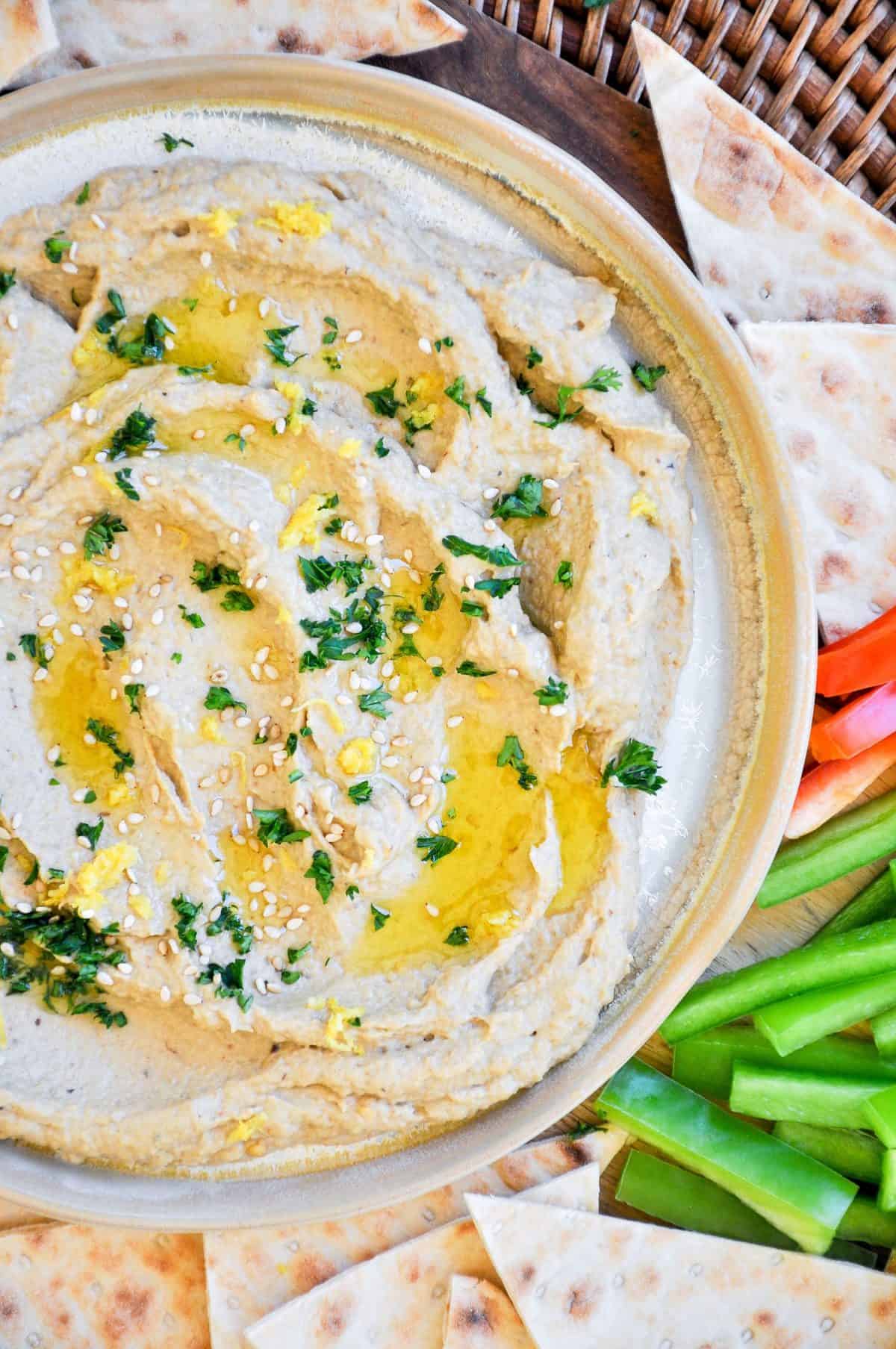 CA GROWN Blog
Discover. Learn. Connect.
Easy Baba Ganoush Recipe
August 12, 2020
Eat the Season!
Sign Up For Weekly Recipes
« Back to Recipes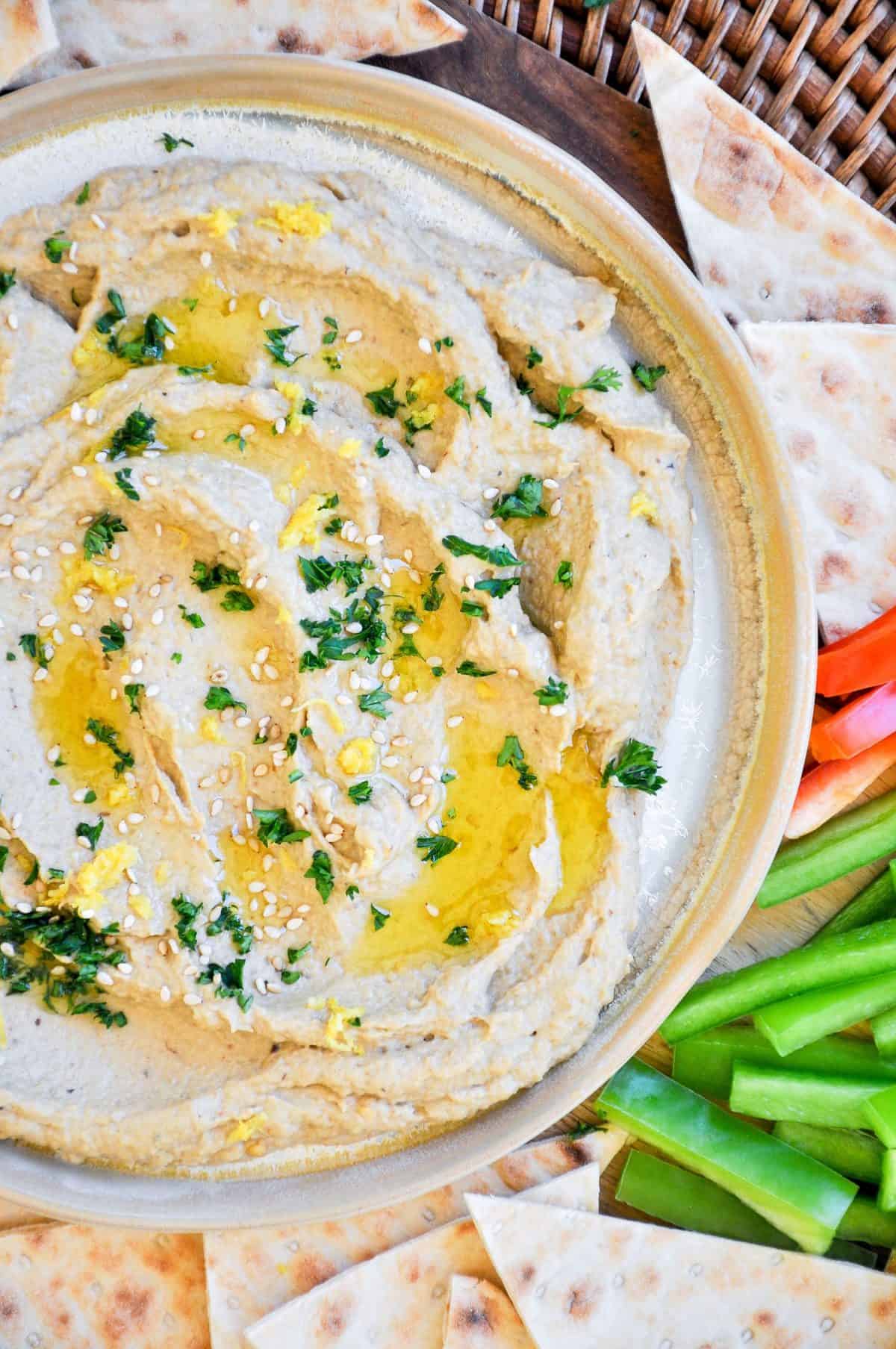 Easy Baba Ganoush Recipe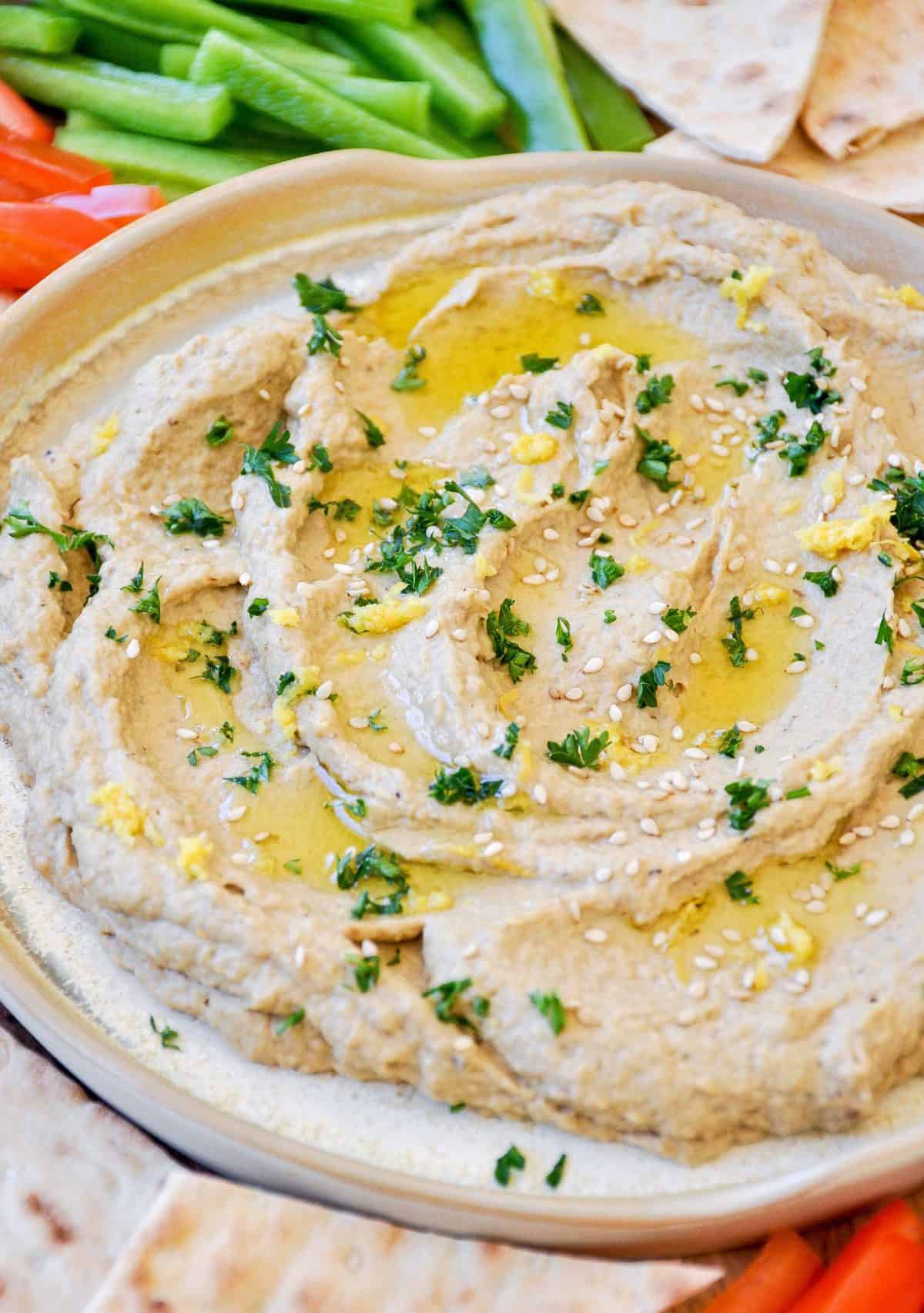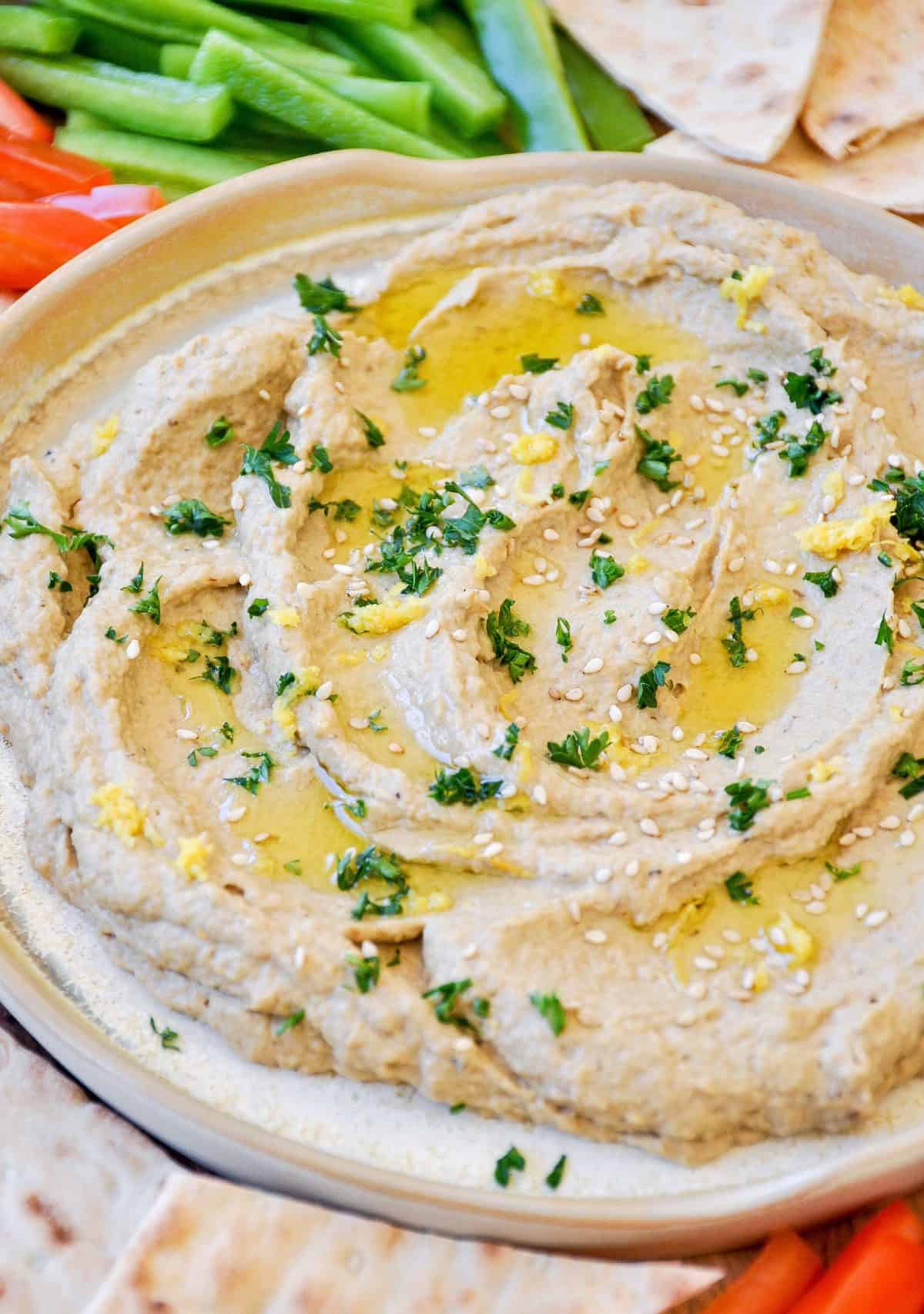 This easy Baba Ganoush recipe has a surprise ingredient that makes this traditional dip extra tasty. Classic Baba Ganoush is made with eggplant, but we've incorporated zucchini to ours and it is amazing!
Adding zucchini creates a new depth of flavor and helps smooth out the texture.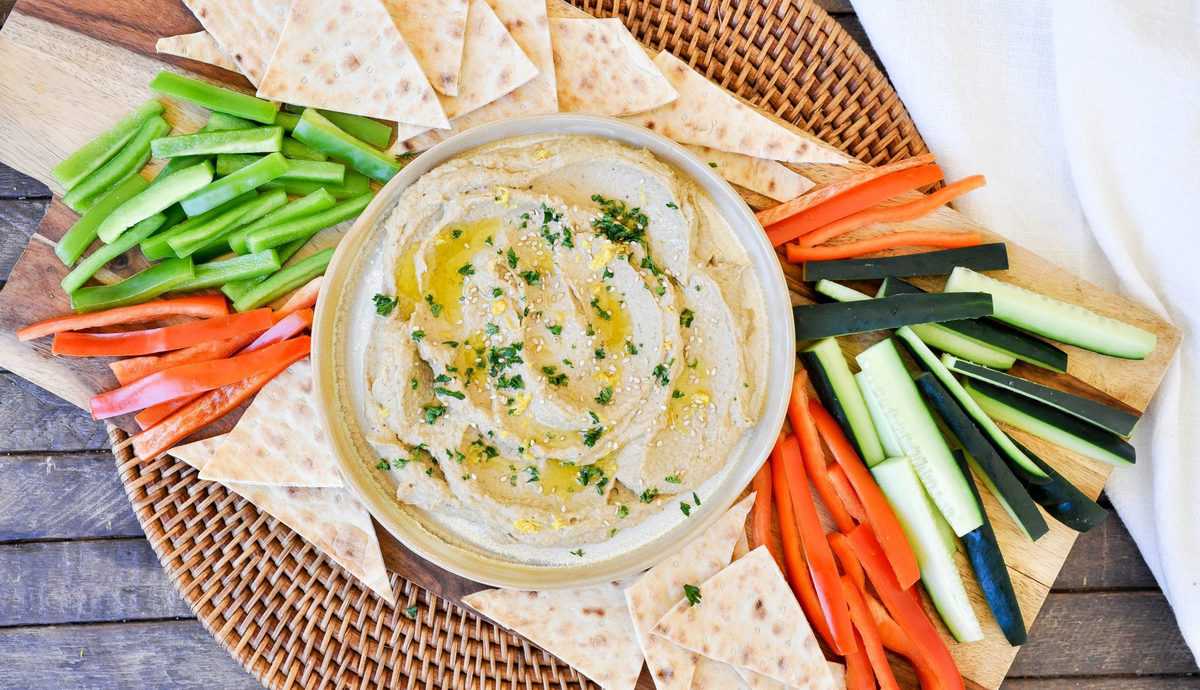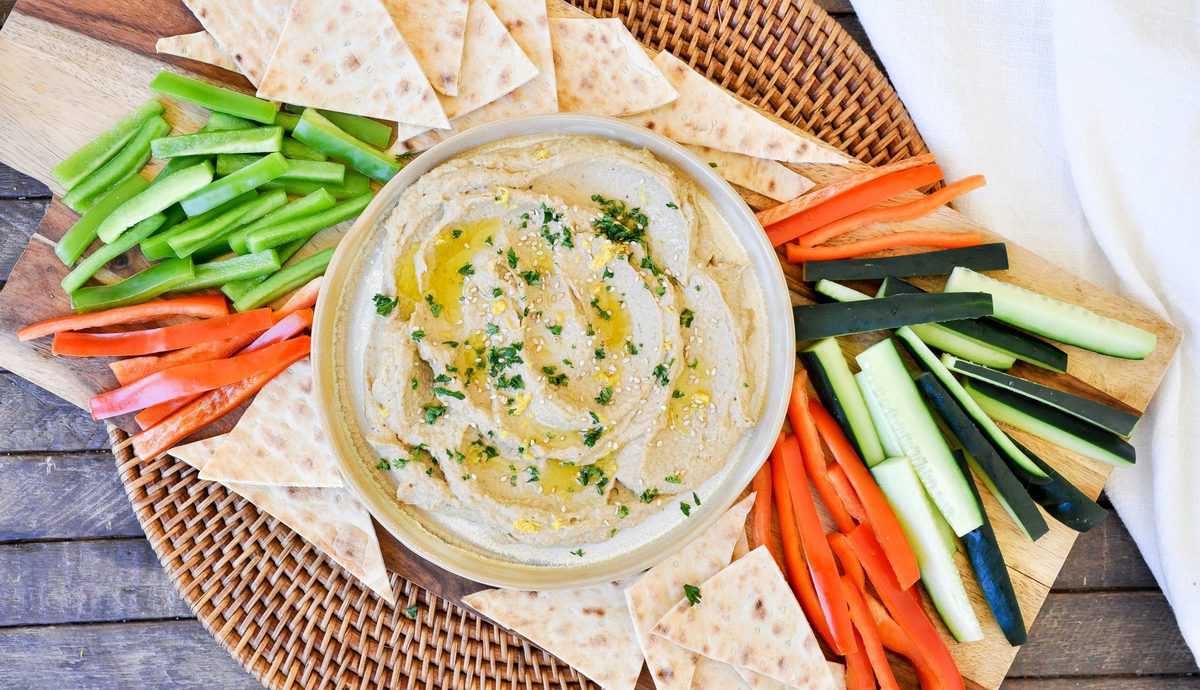 And who can argue with those improvements!
I love to serve Baba Ganoush with fresh, crisp veggies and lavash bread cut into triangles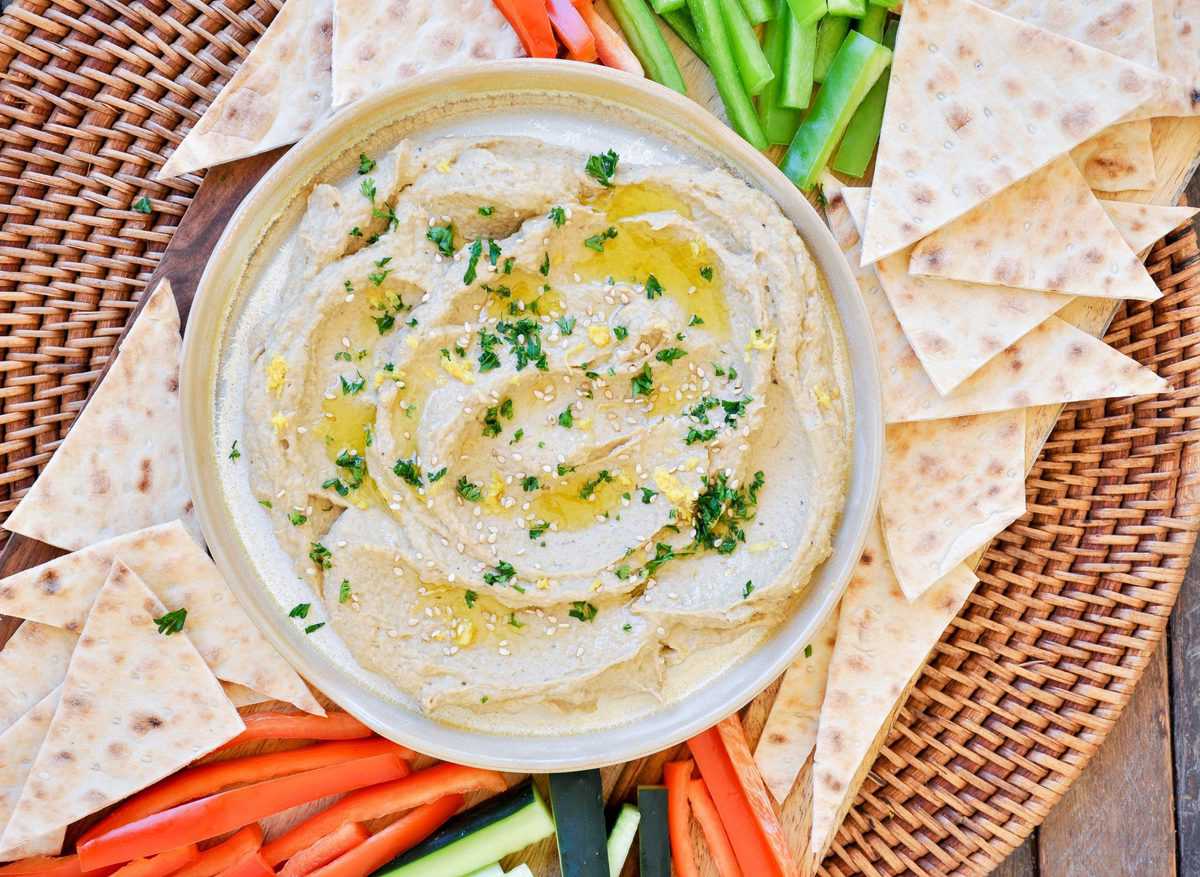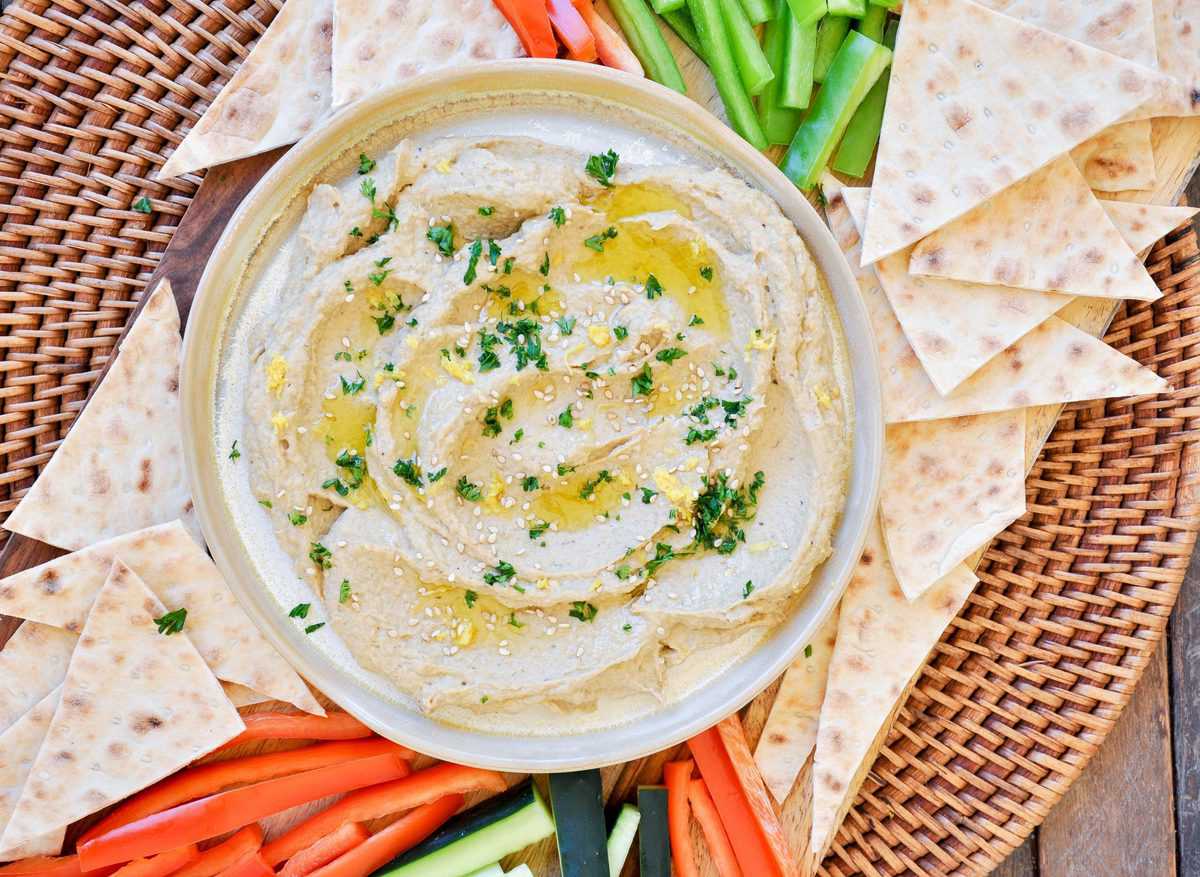 But feel free to serve up with any of your favorite veggie you prefer. I even think olives would be amazing too!
Let's get this party started….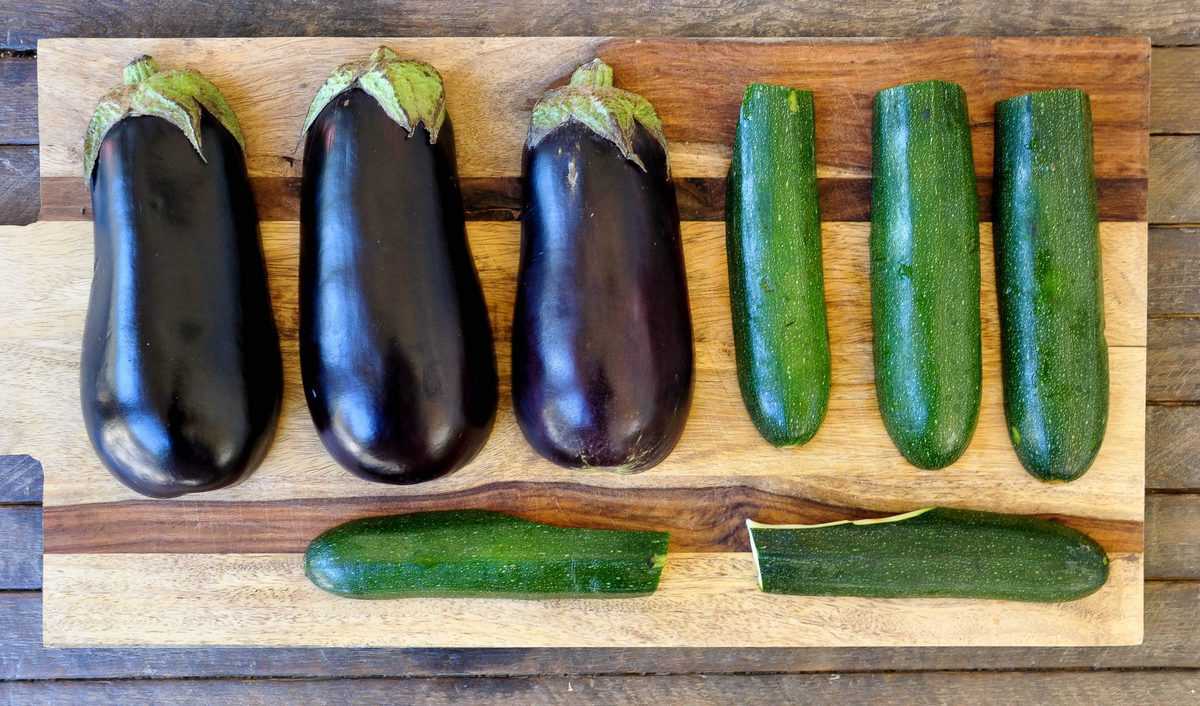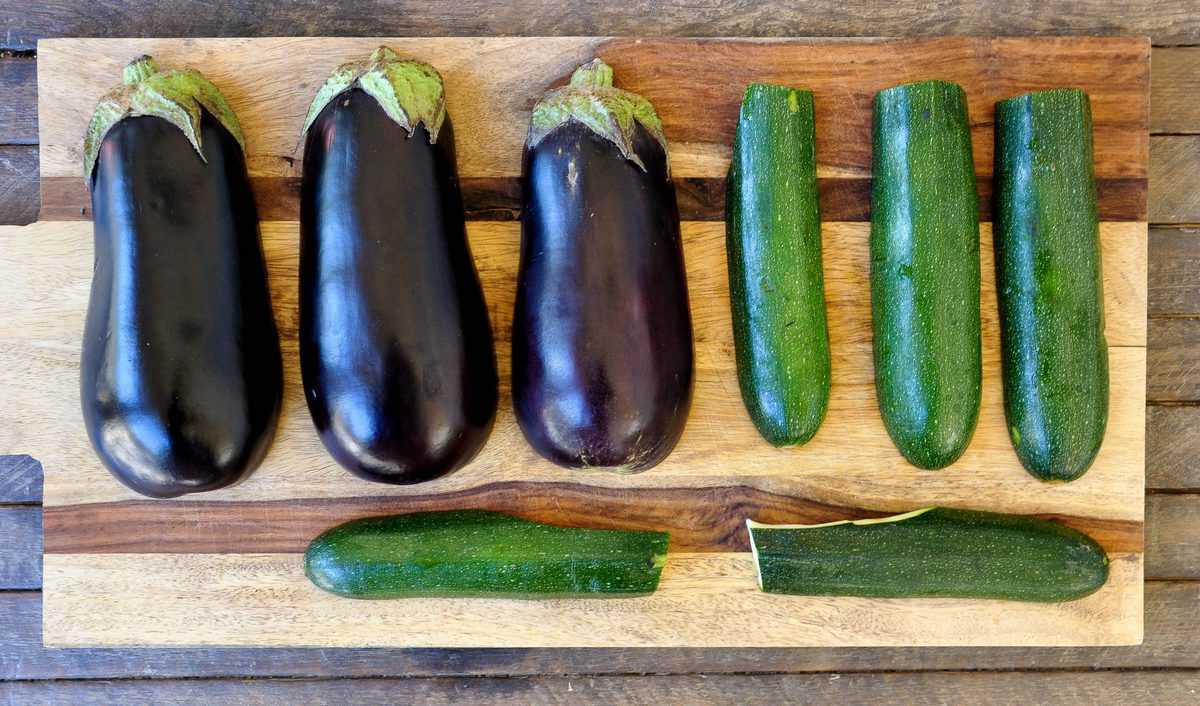 We use a pound of each veggie, halved lengthwise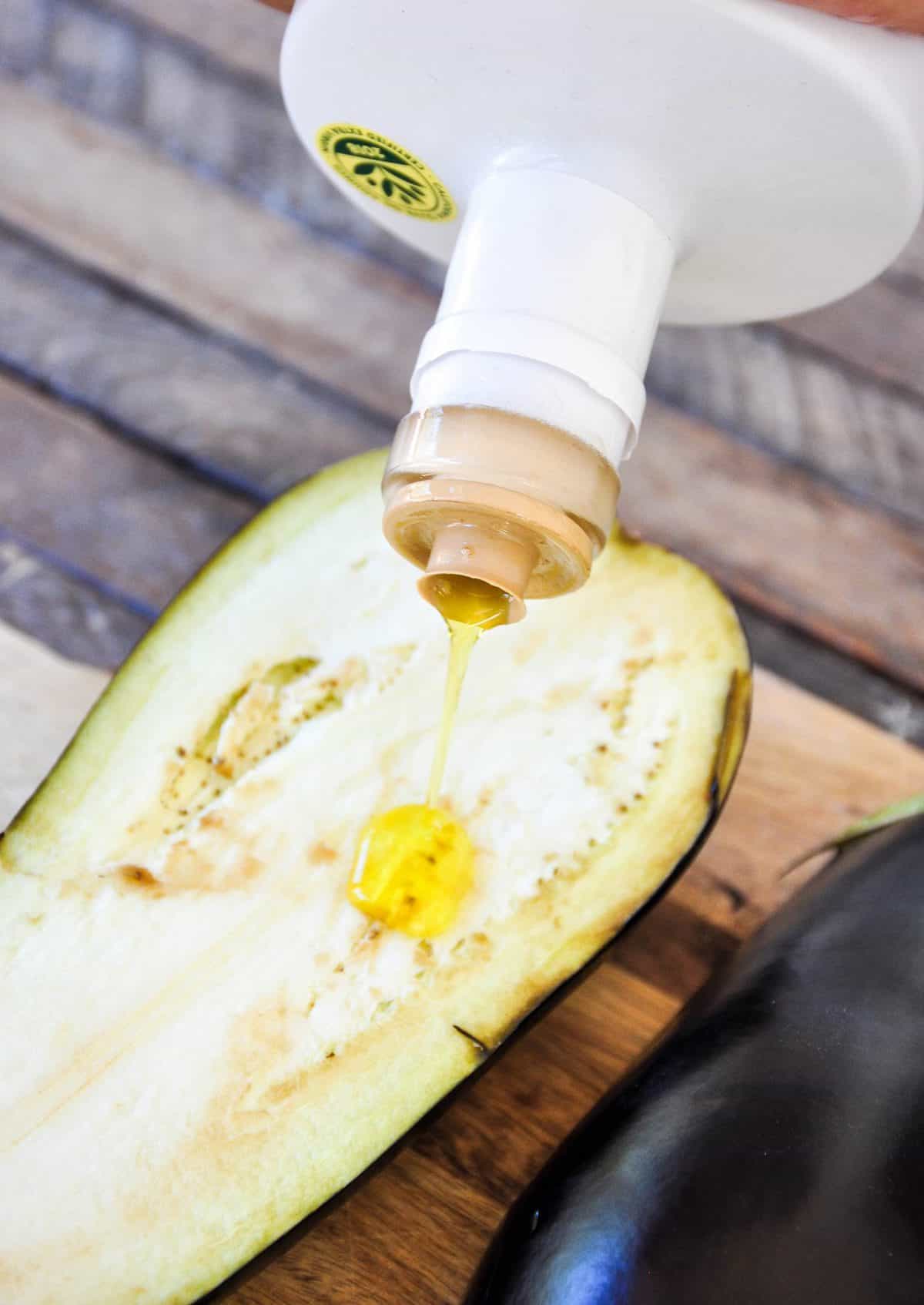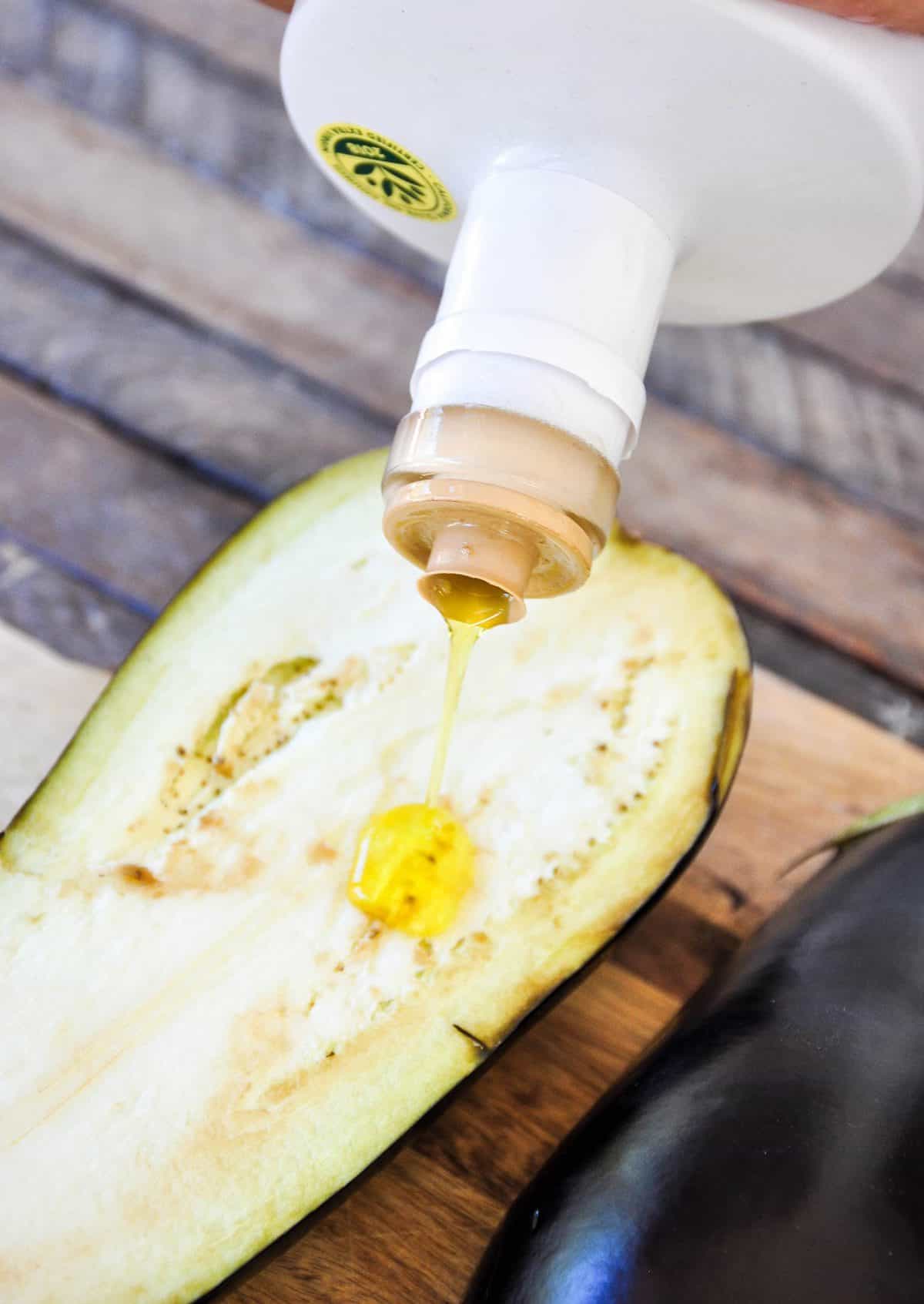 Drizzle extra virgin olive oil over each piece to cover.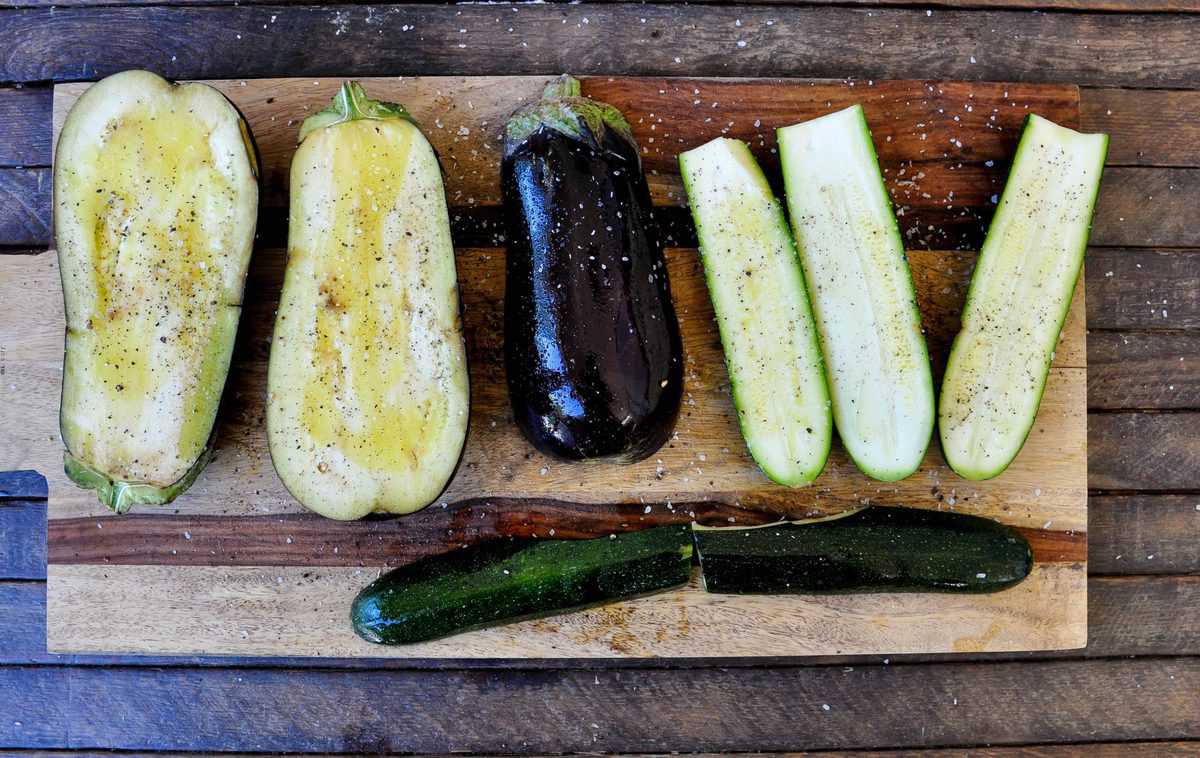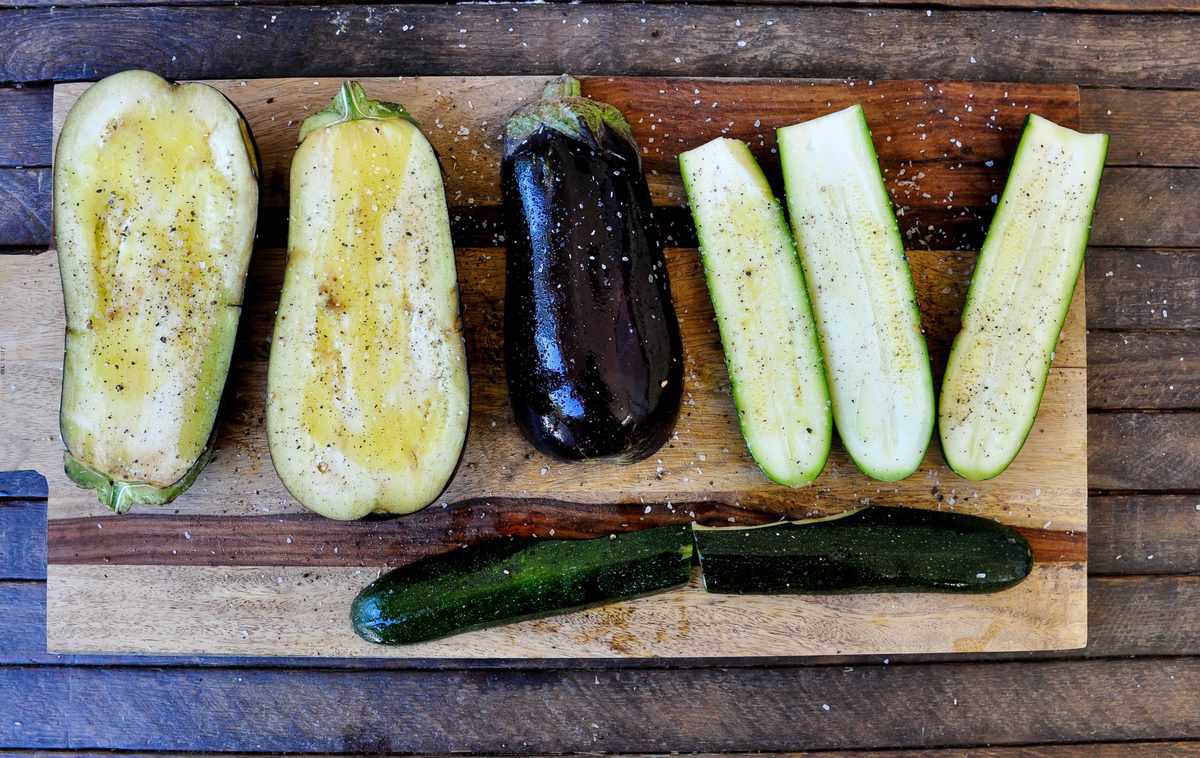 Dust with salt and pepper on both sides. Bake on a parchment lined baking sheet, cut side down.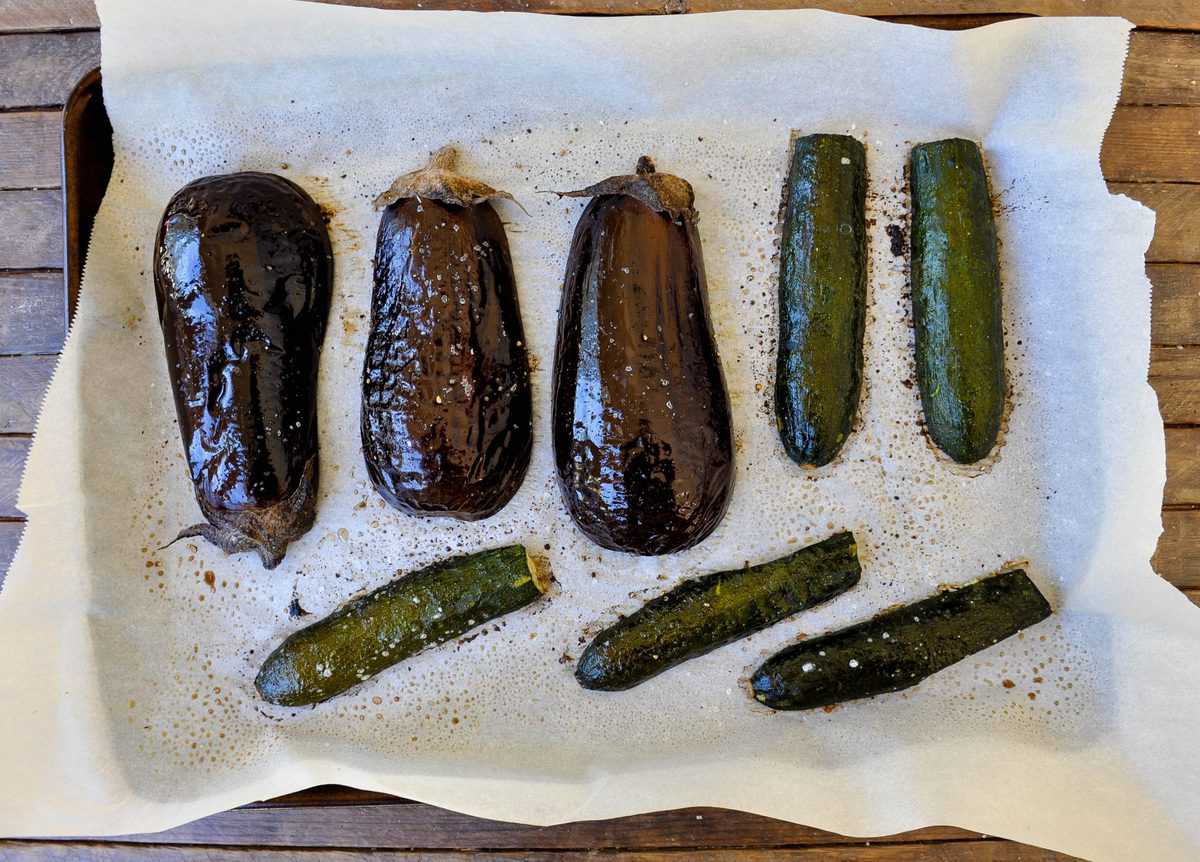 Bake at 450° for about 40 minutes.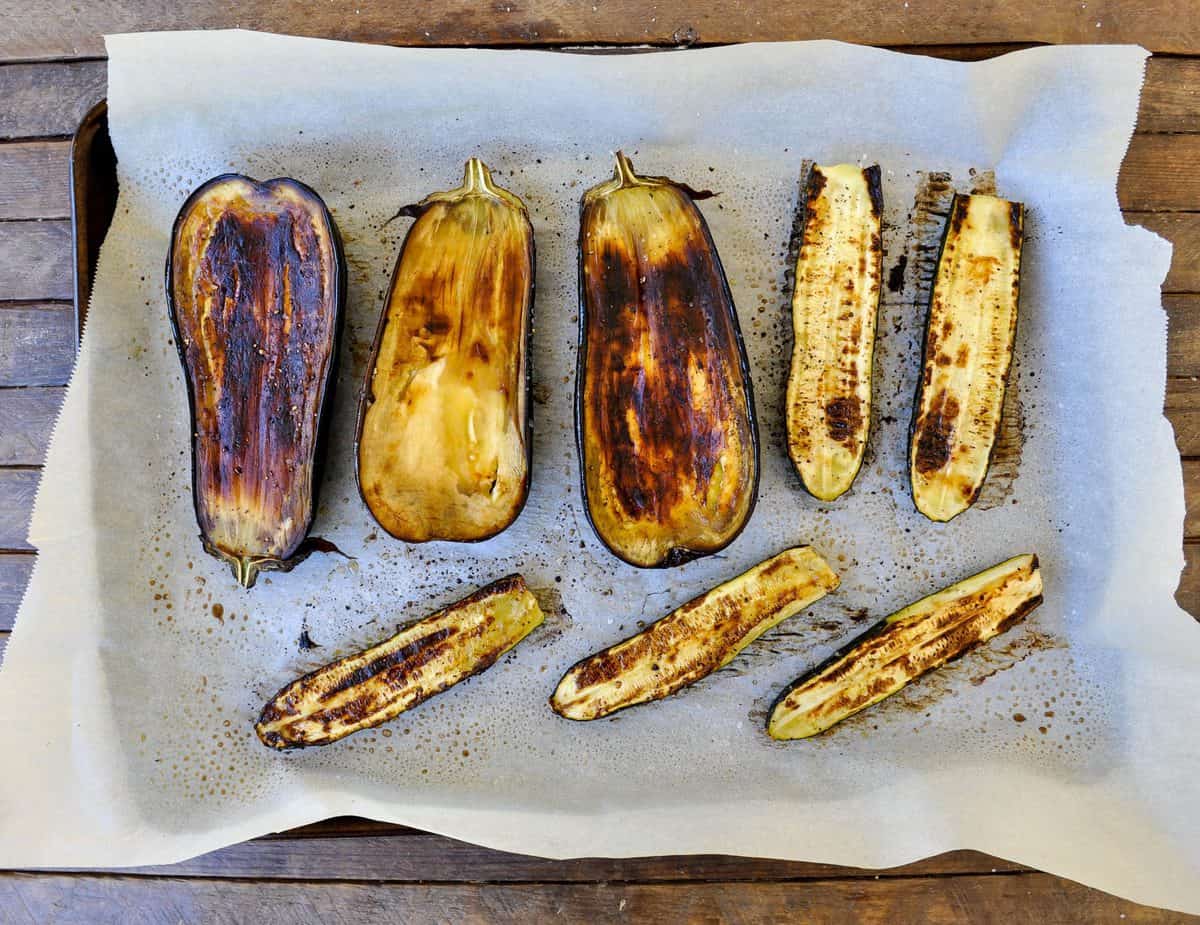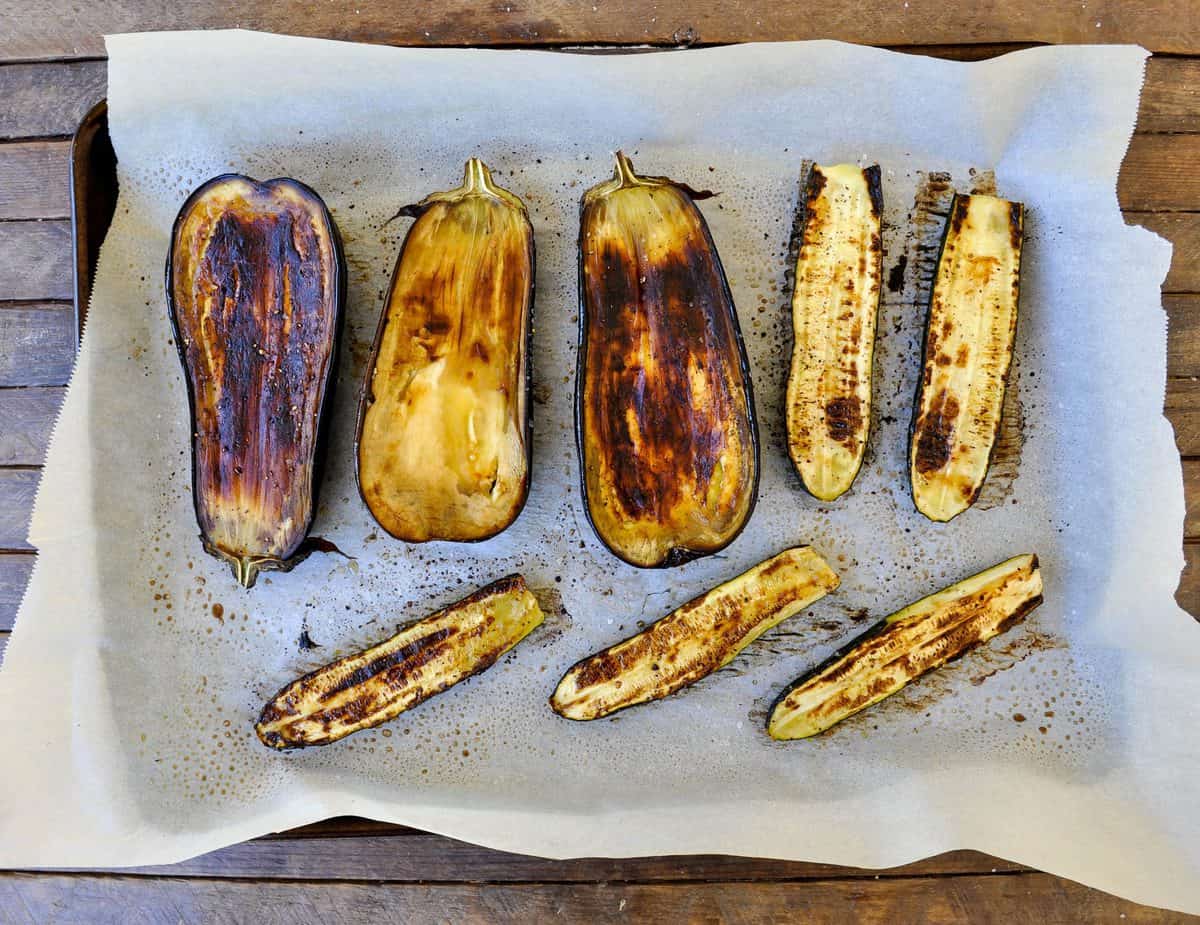 Flip the veggies over and allow to cool for about 10 minutes.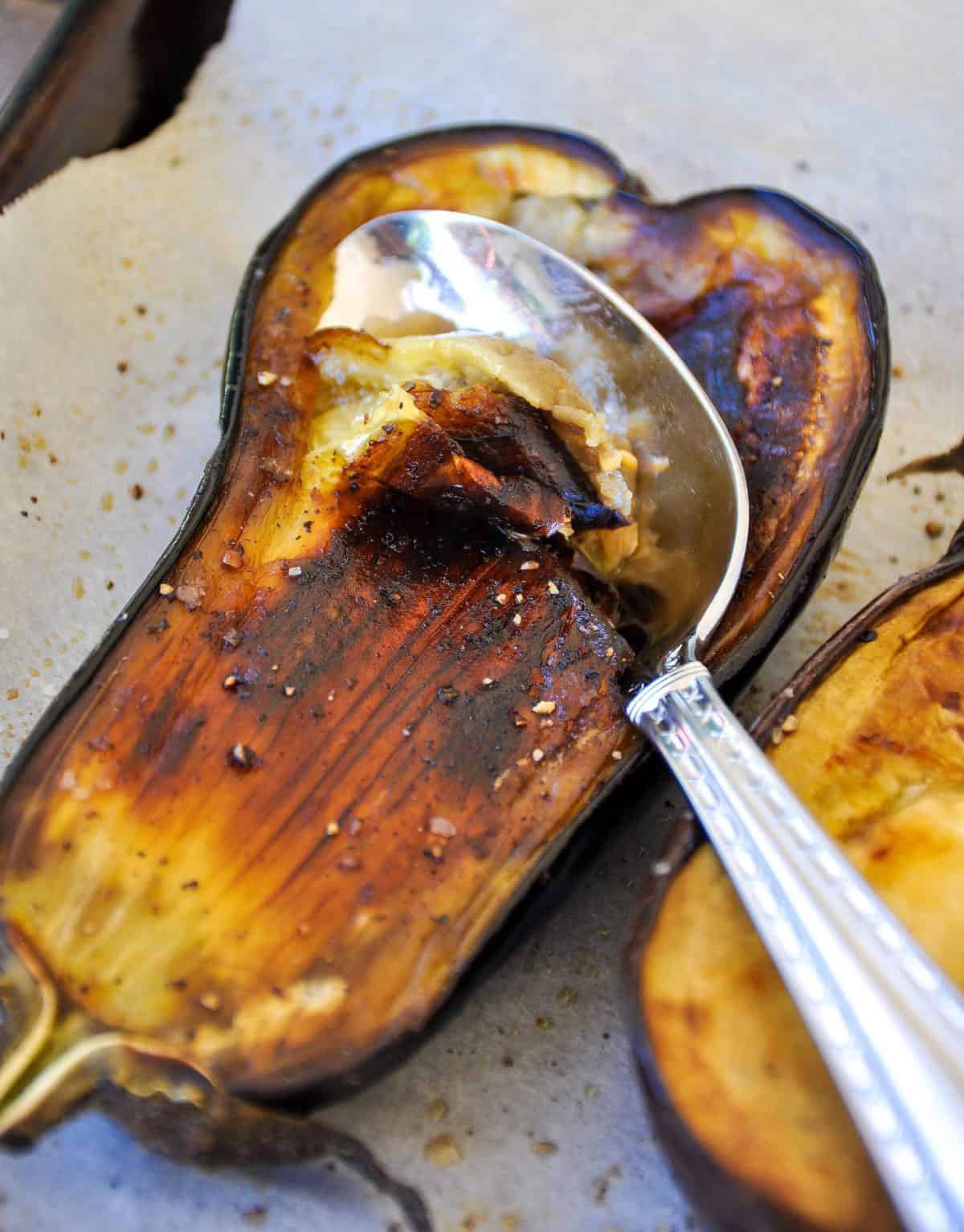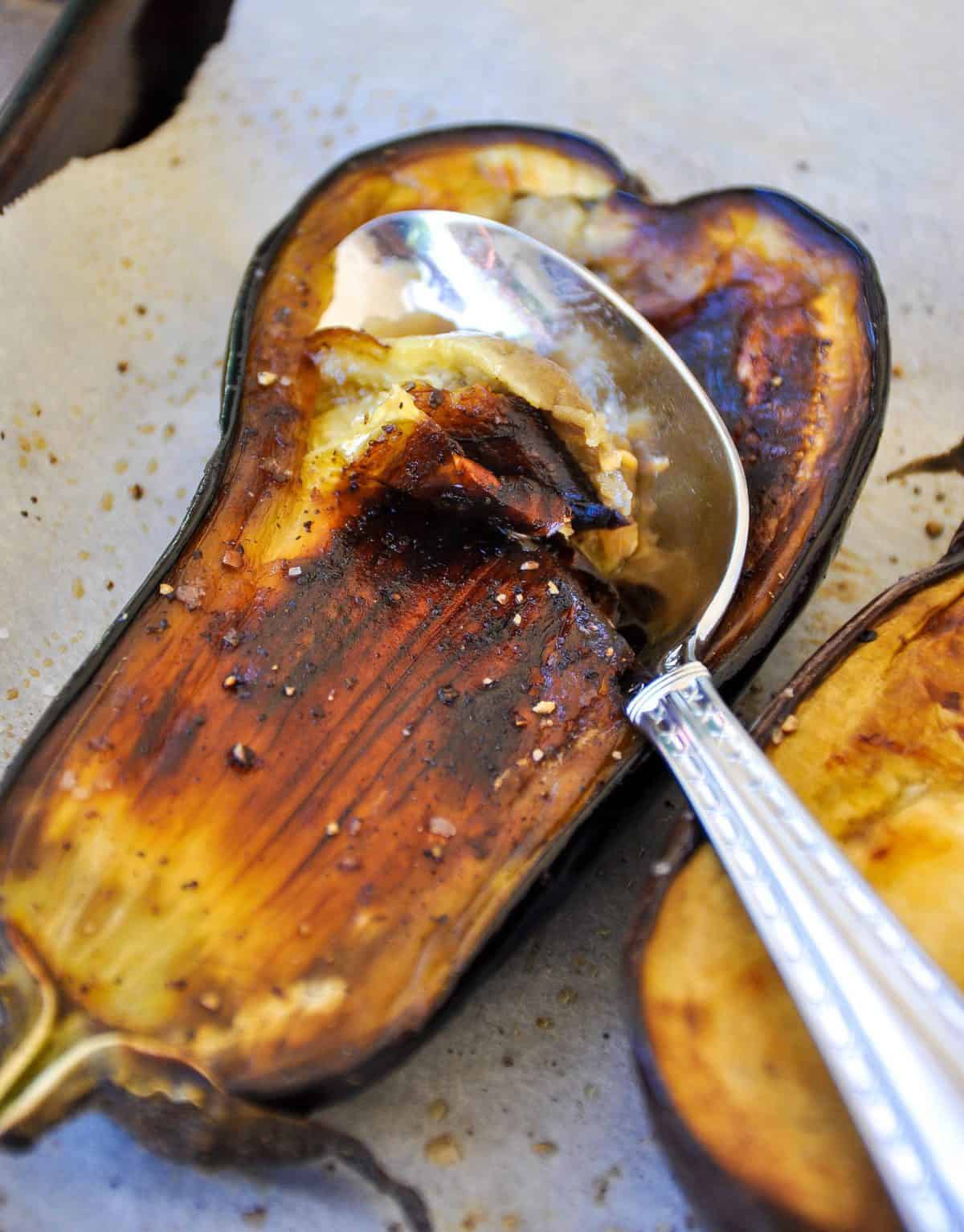 Scoop out the inside flesh, leaving the skins behind.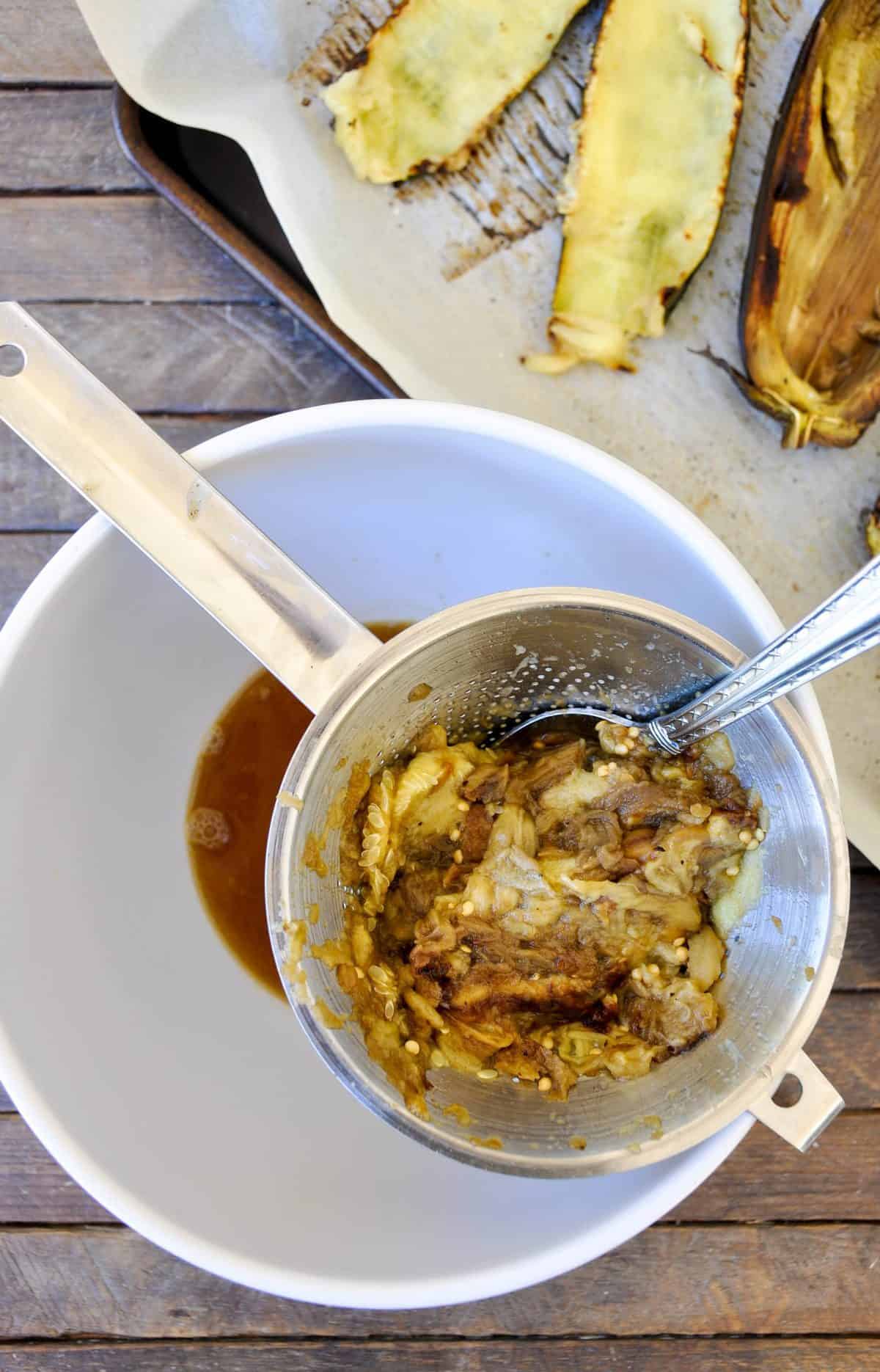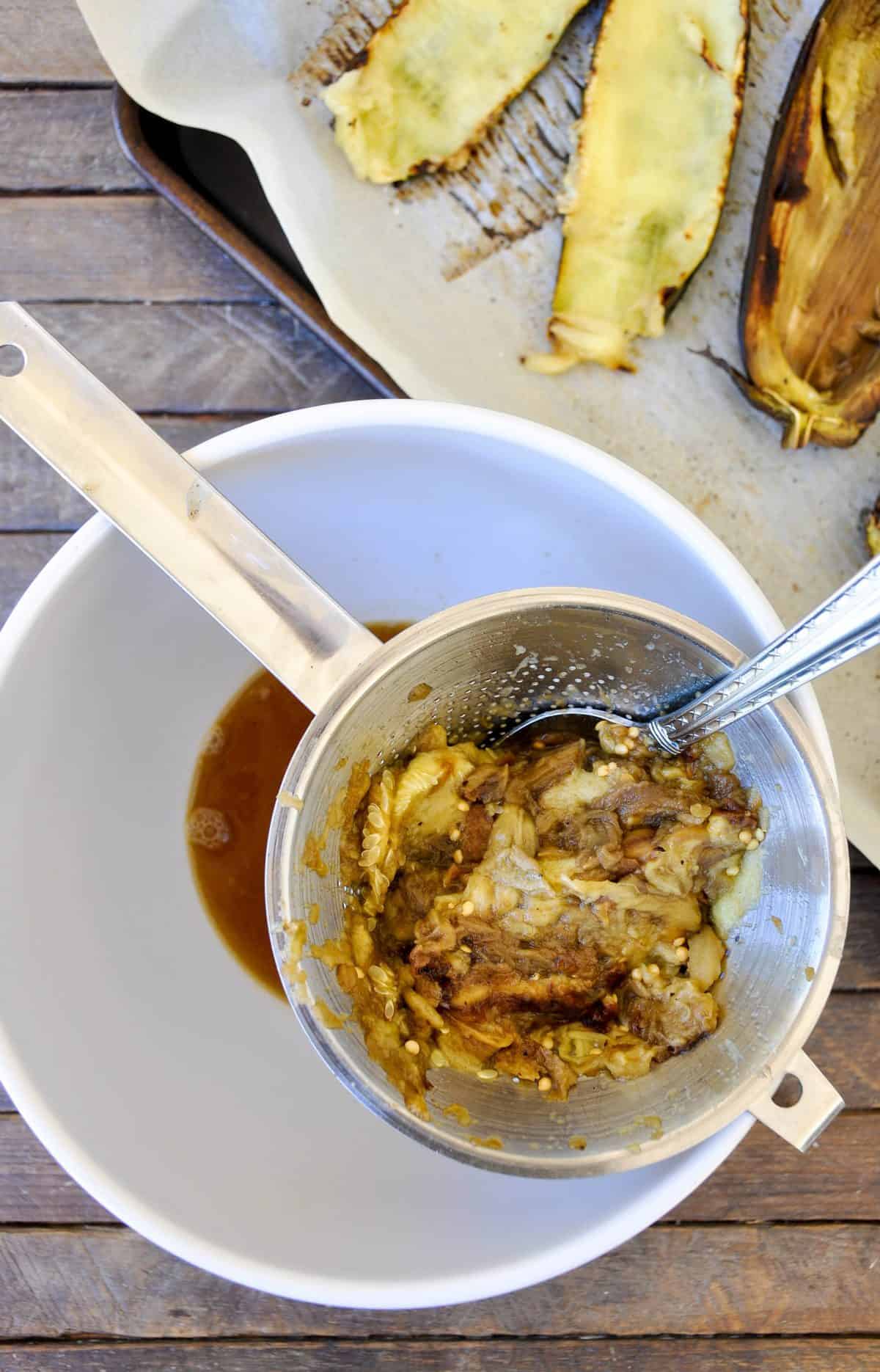 Add the flesh to a sieve to allow the veggies to drain off most of their liquid for a few minutes.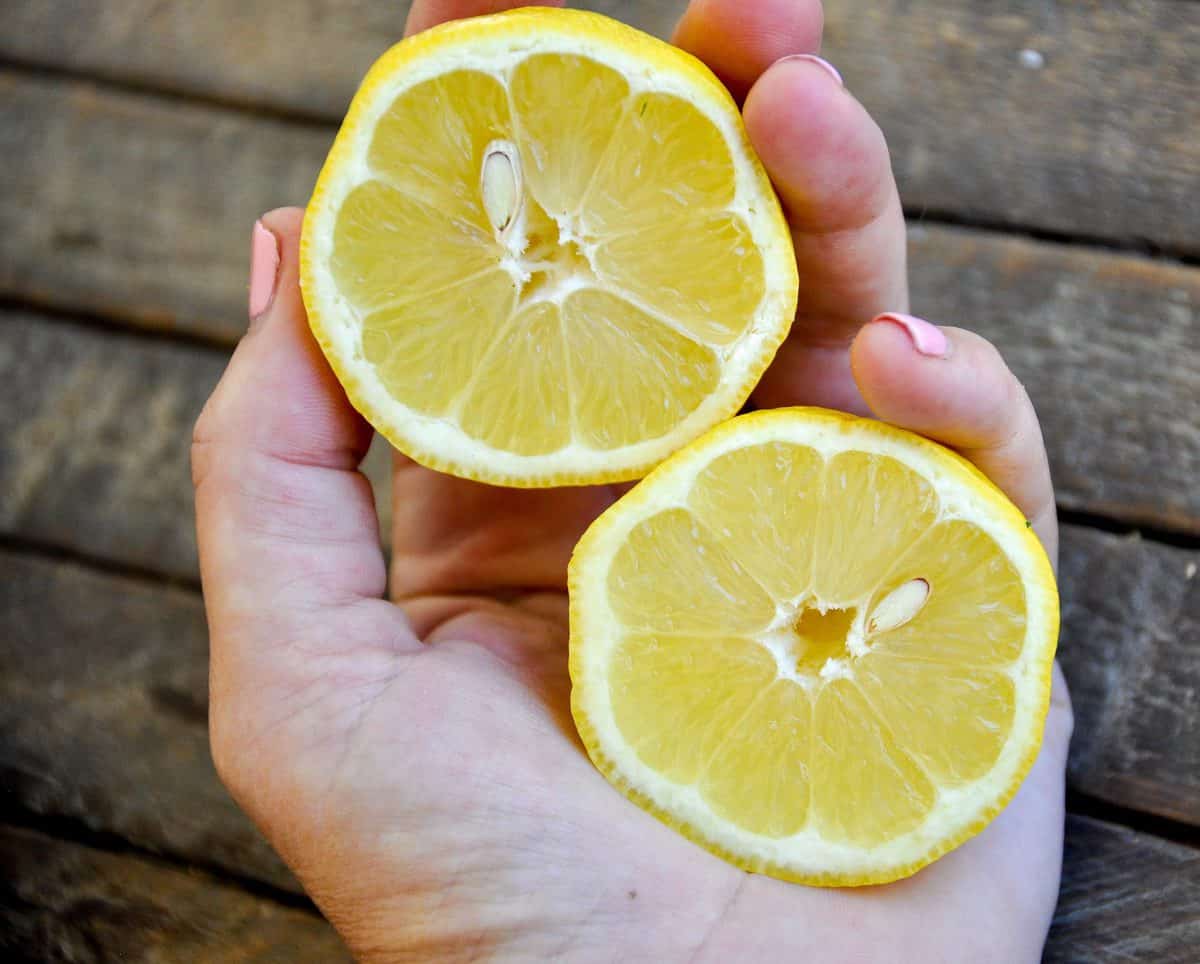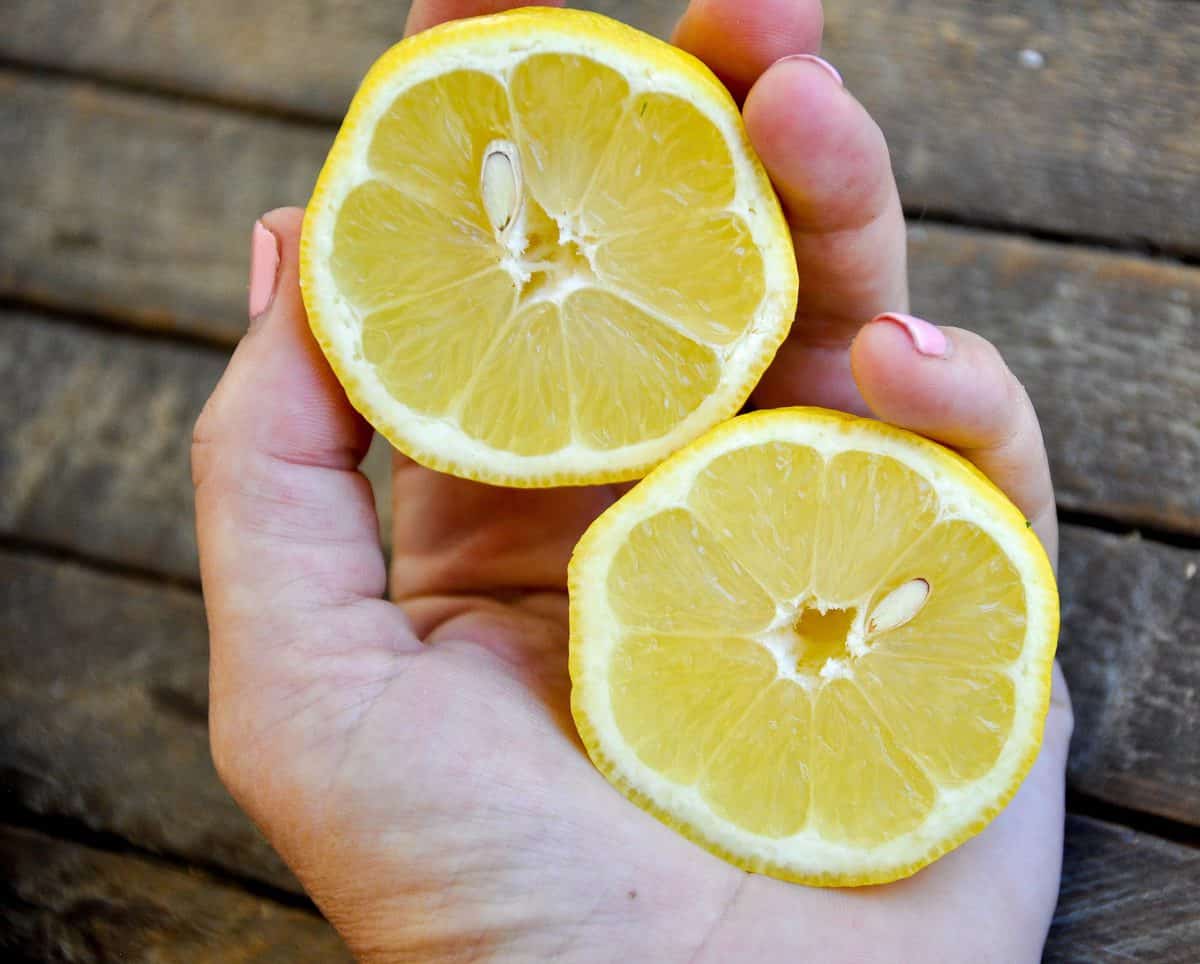 Place the drained veggie flesh into a food processor along with the juice of a fresh lemon, minced garlic and a few other easy ingredients and mix until smooth.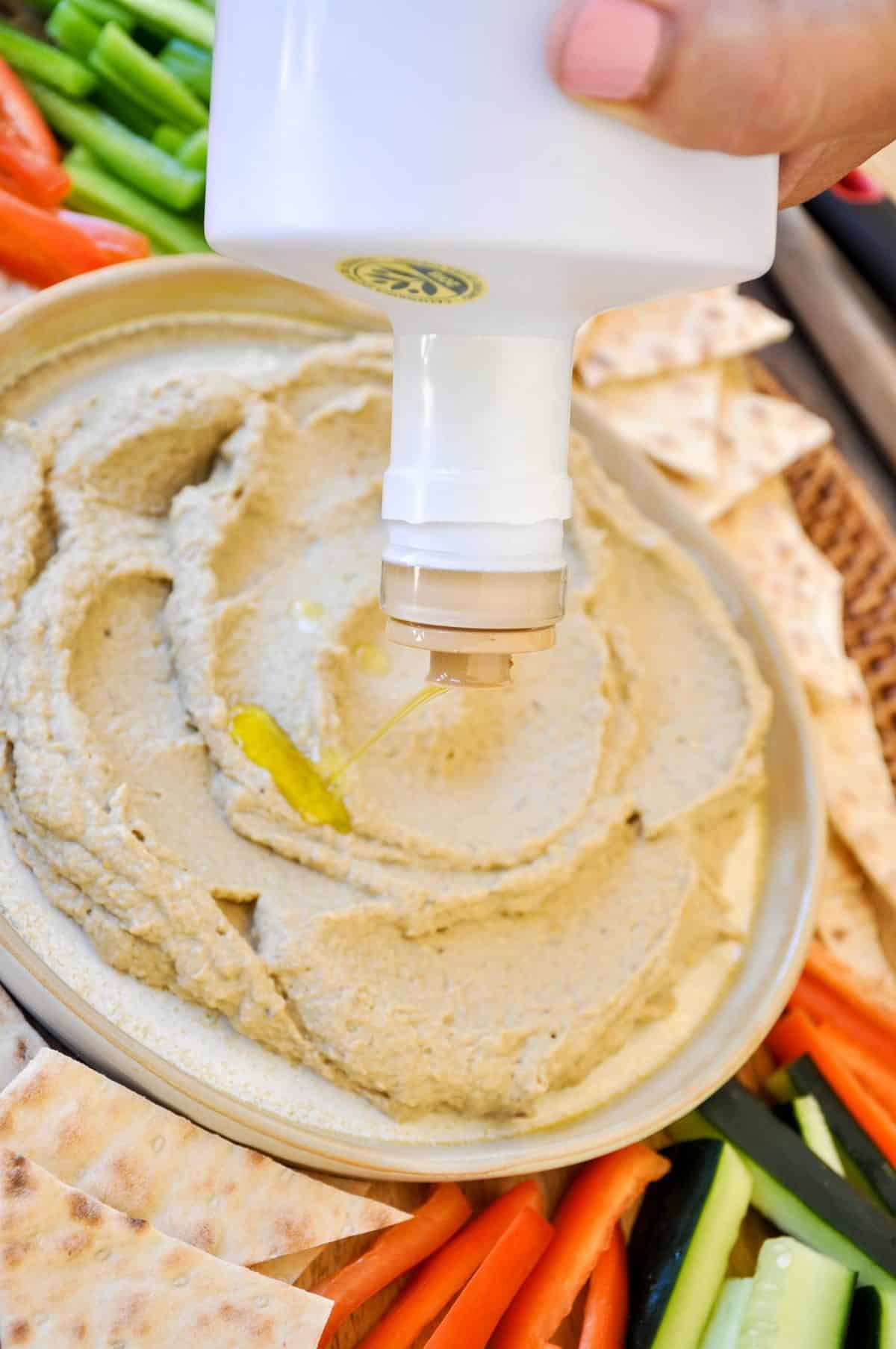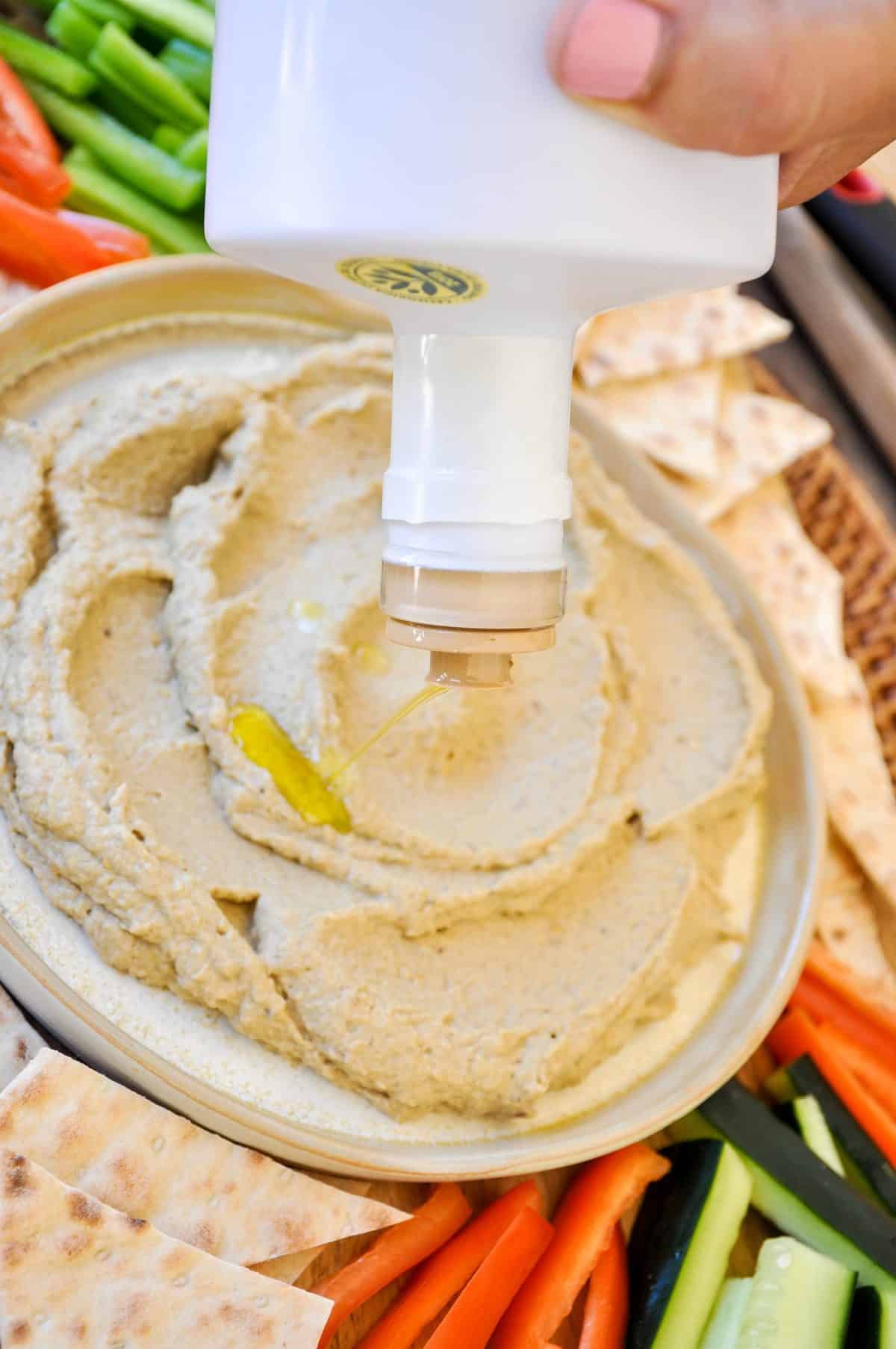 Add the Baba Ganoush to a rimmed plate or bowl and top with more olive oil.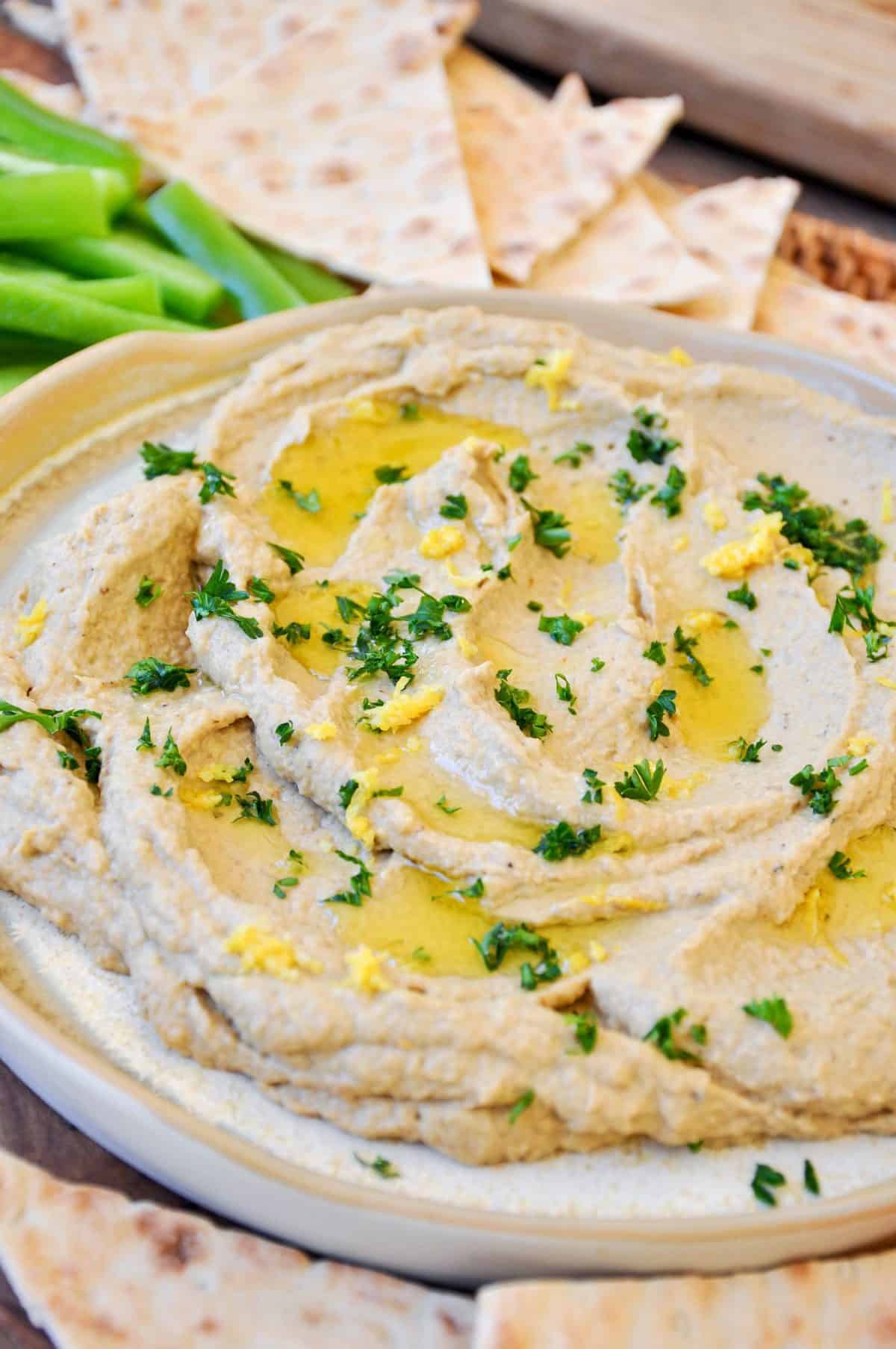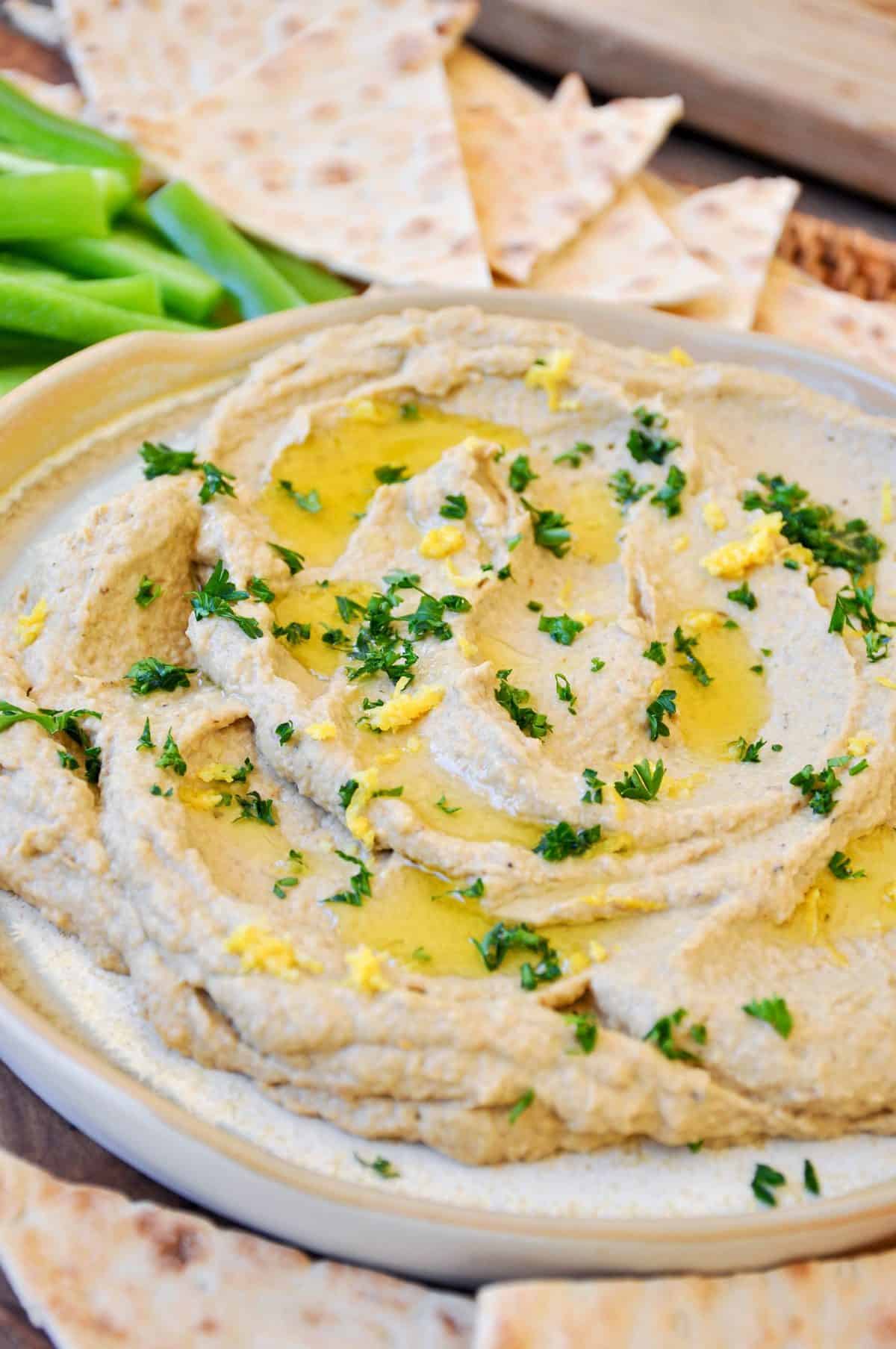 Scatter chopped parsley and lemon zest over the top of the dip and serve!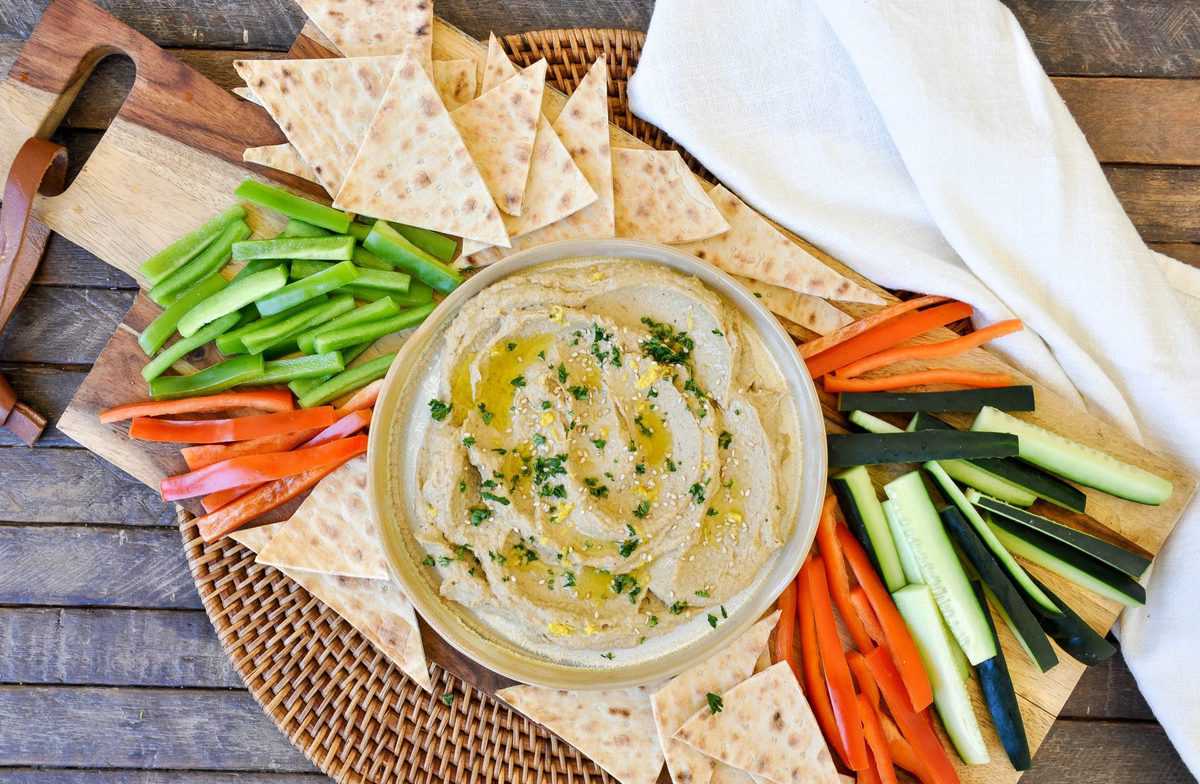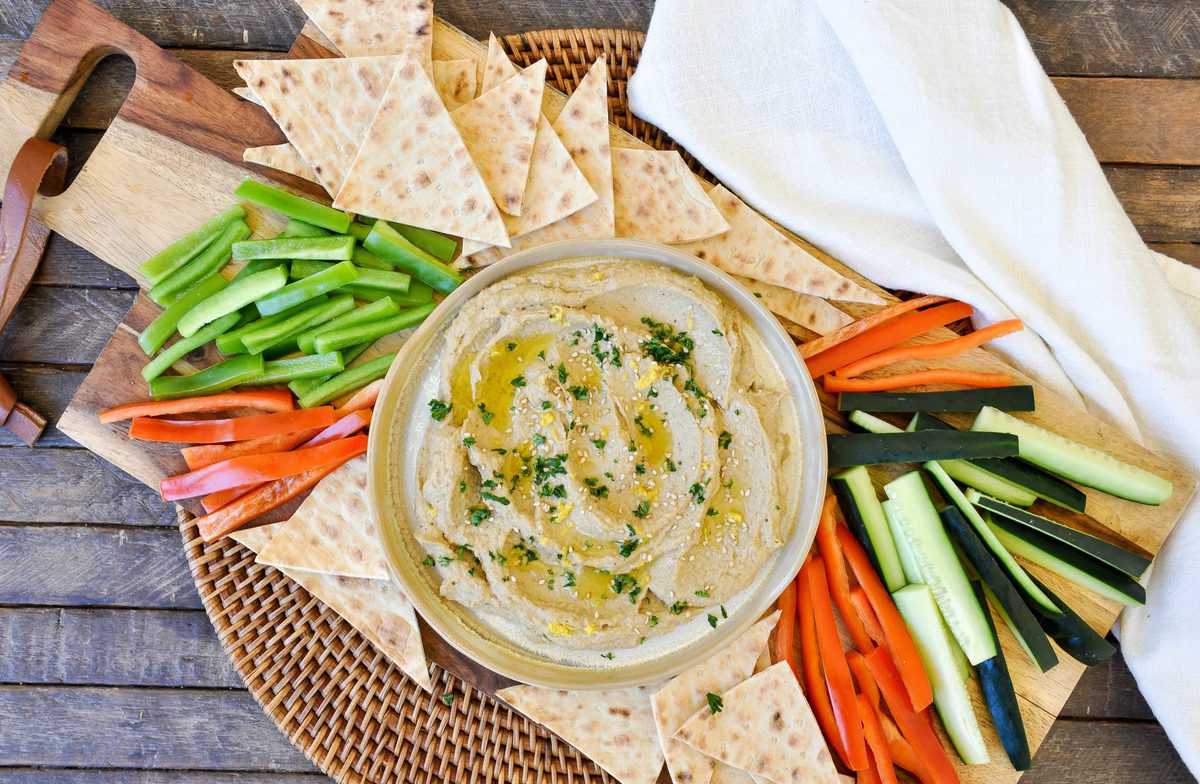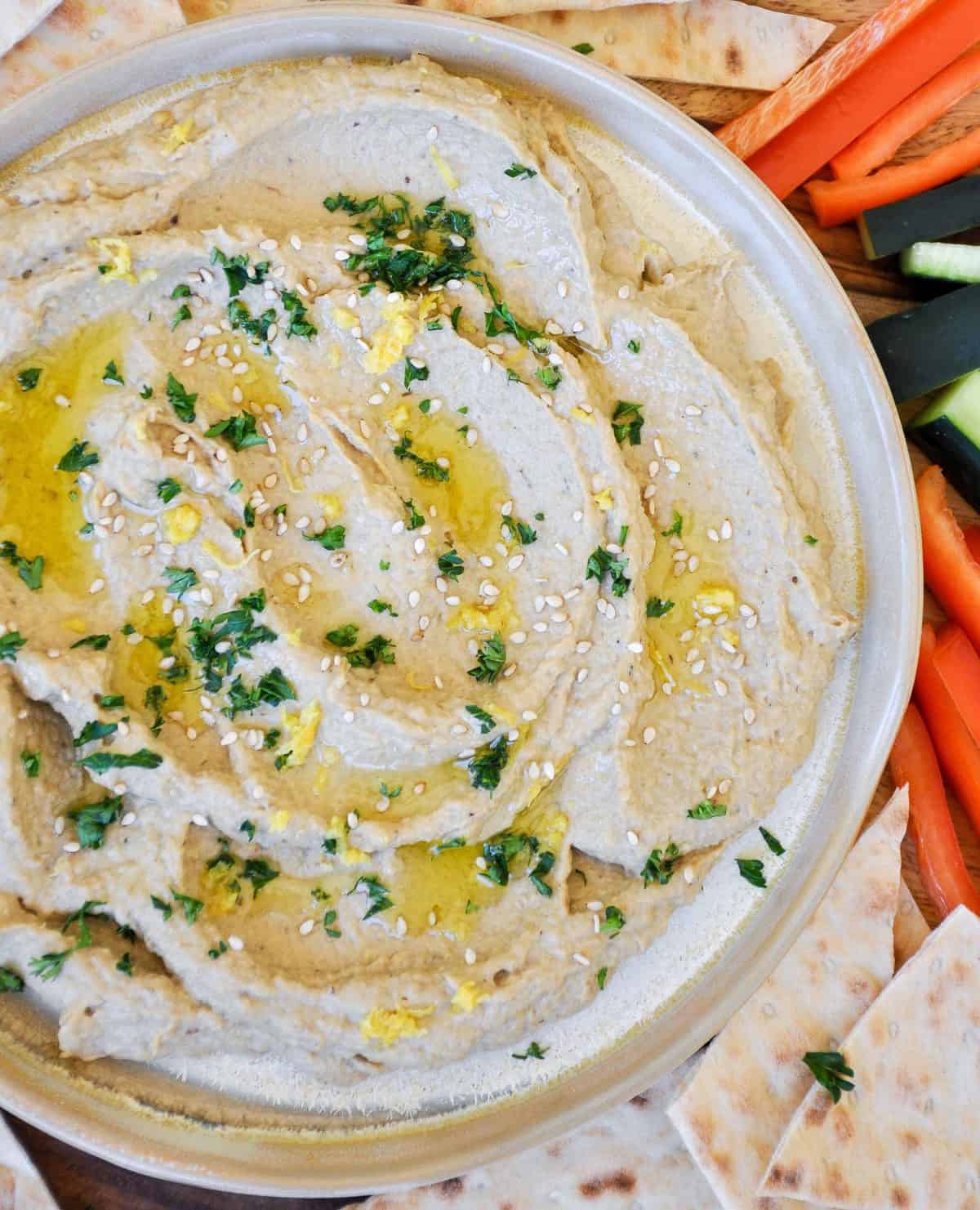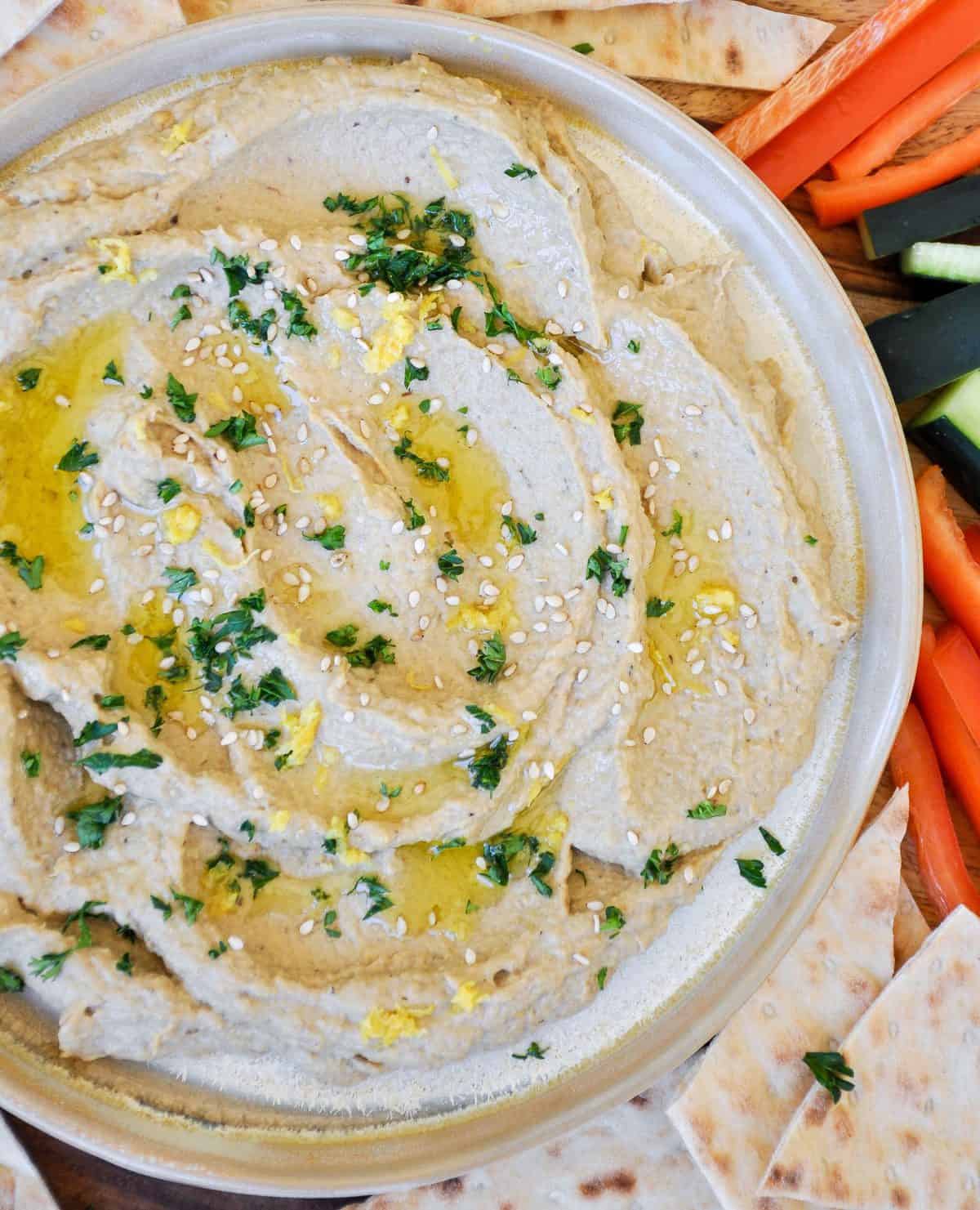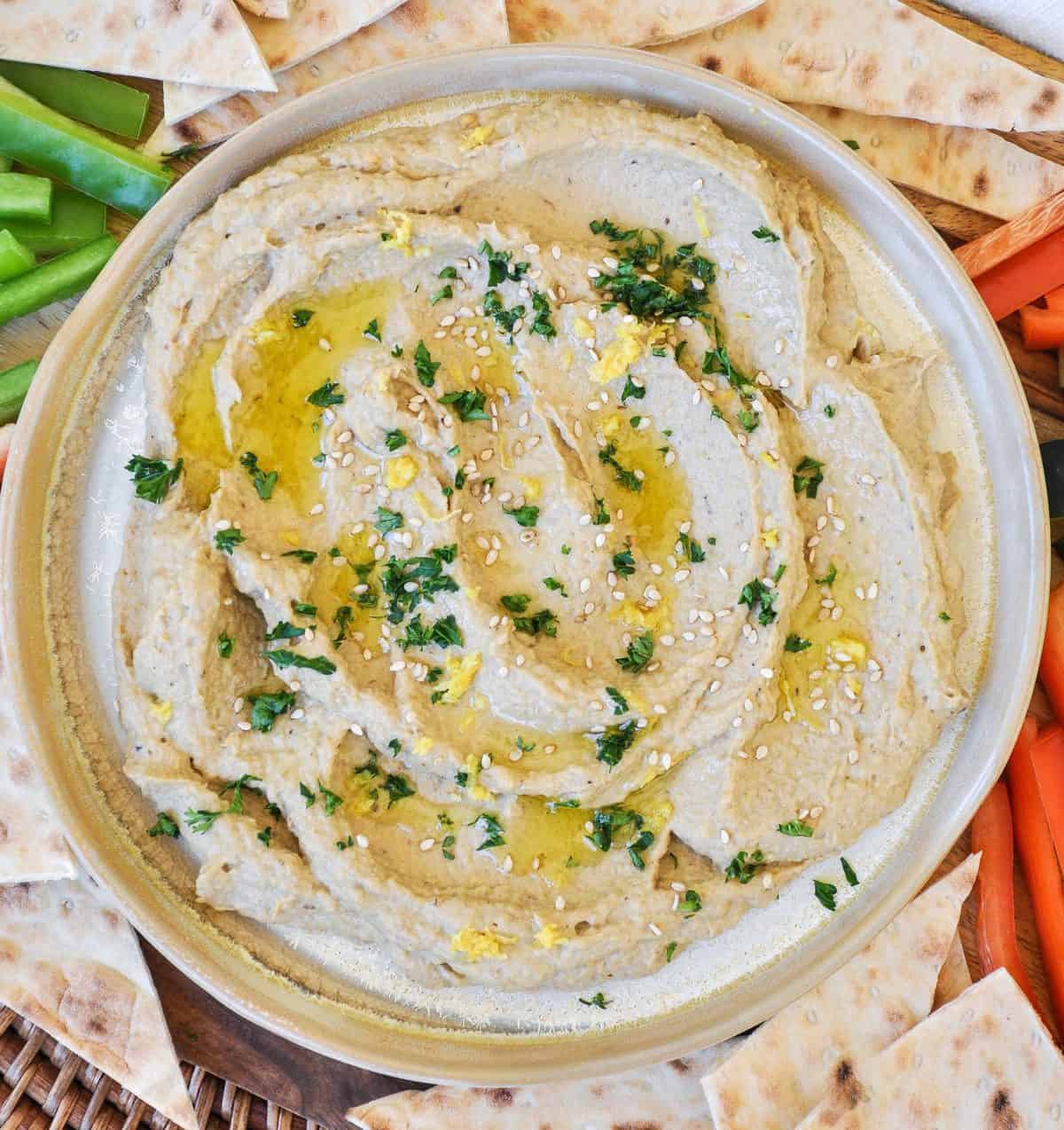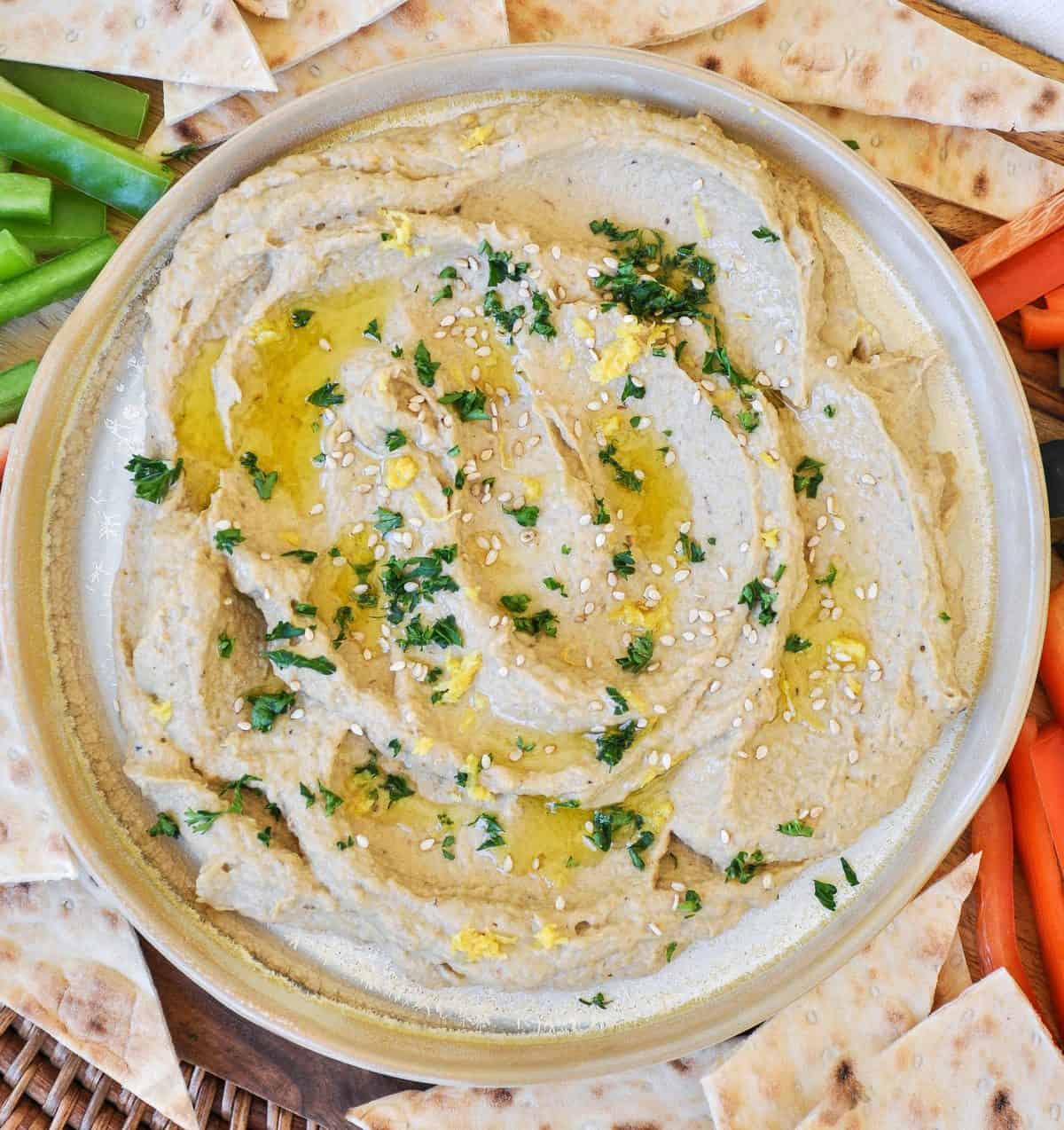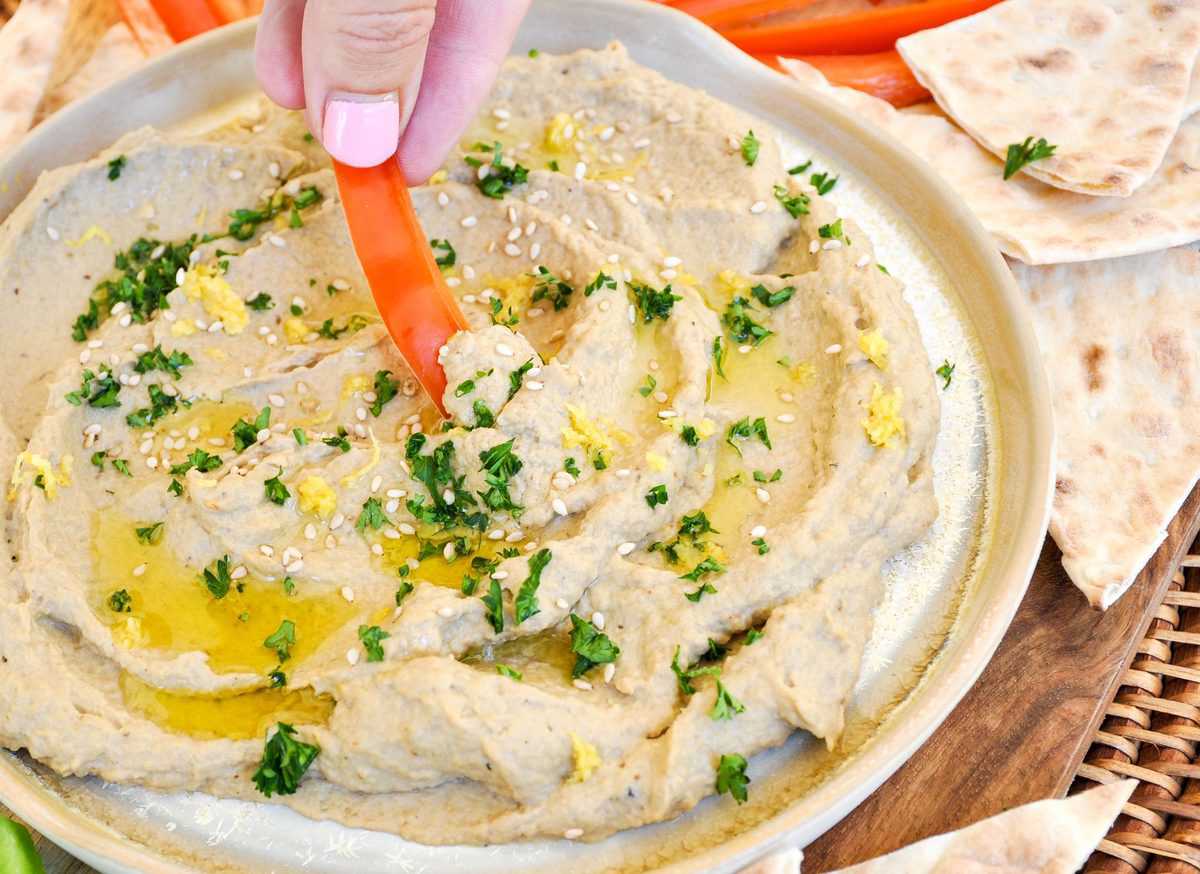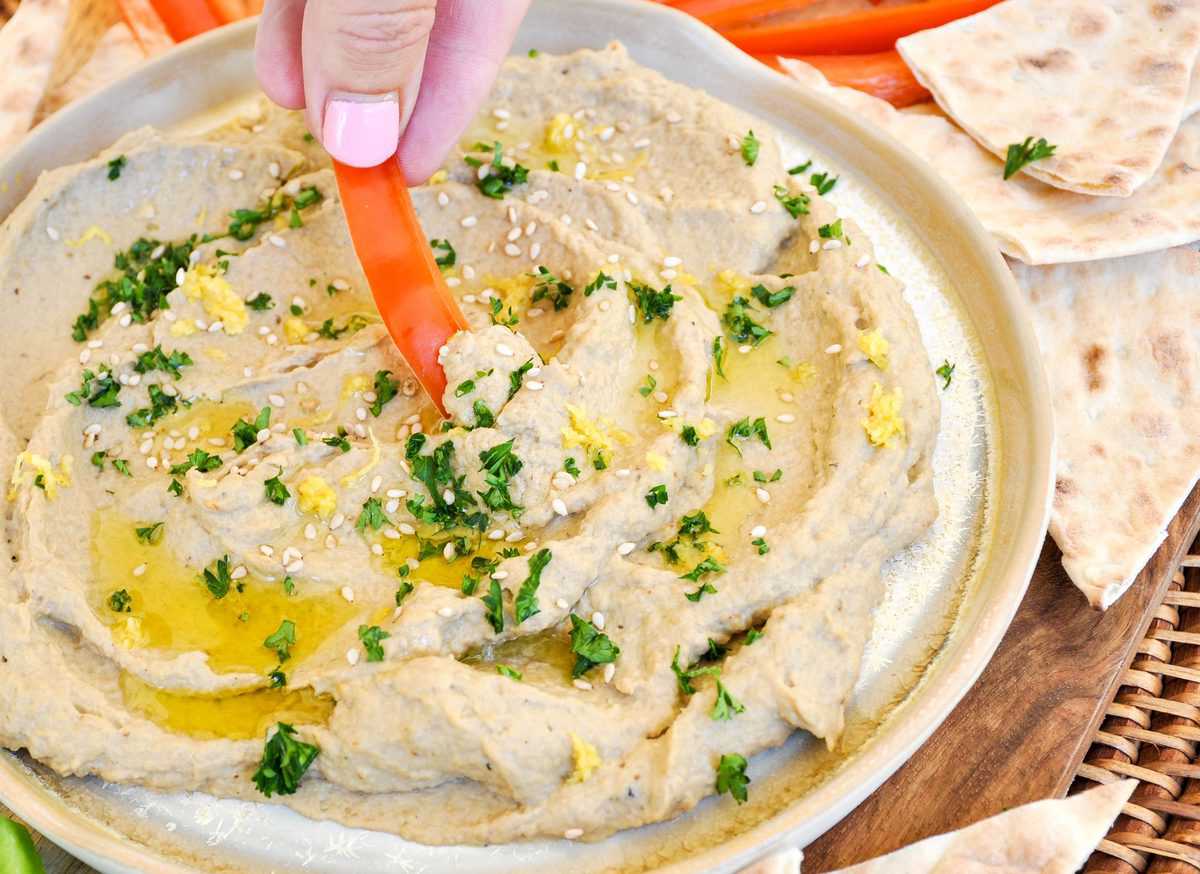 Trust me, this easy Baba Ganoush will be gone in minutes, so consider making a double batch if you are serving more than a few.
Easy Baba Ganoush Recipe
A tasty dip perfect for crisp veggies
Ingredients
1 lb eggplant
1 lb zucchini
4 T extra virgin oilve oil
salt and pepper
2 cloves garlic, minced
1/2 whole lemon, juiced and zested
3 T Tahini
1/4 t ground cumin
1/8 t paprika
1 T extra virgin olive oil
1 T chopped parsley
1 t lemon zest
Instructions
Preheat oven to 450°. Line a rimmed baking sheet with parchment paper and spray with nonstick spray.

Cut the eggplant and zucchini in half lengthwise. Drizzle both sides with extra virgin olive oil and place cut side down on the parchment paper. Dust with salt and pepper. Place the veggies in the oven for about 35-45 minutes. The skin should be wrinkly when you pull it out.

Flip the veggies over and allow to cool for a few minutes before handling. Scoop out the flesh of the veggies, leaving the skins behind. Add the pulp to a sieve to allow the liquids to drain off for a few minutes.

Once the liquid is mostly gone, place the pulp along with lemon juice, garlic, tahini and spices to the food processor and mix until thoroughly combined, about a minute.

Place the tahini onto a rimmed plate or bowl and swirl the top to make valleys for the olive oil to pool. Drizzle the olive oil and top with parsley and lemon zest.
If you are looking for more dip ideas, try these out too!