CA GROWN Blog
Discover. Learn. Connect.
Deconstructed California Spumoni Ice Cream with Fresh Cherries
May 13, 2020
Eat the Season!
Sign Up For Weekly Recipes
« Back to Recipes
Deconstructed California Spumoni Ice Cream with Fresh Cherries
Raise your hand if you love Spumoni Ice Cream!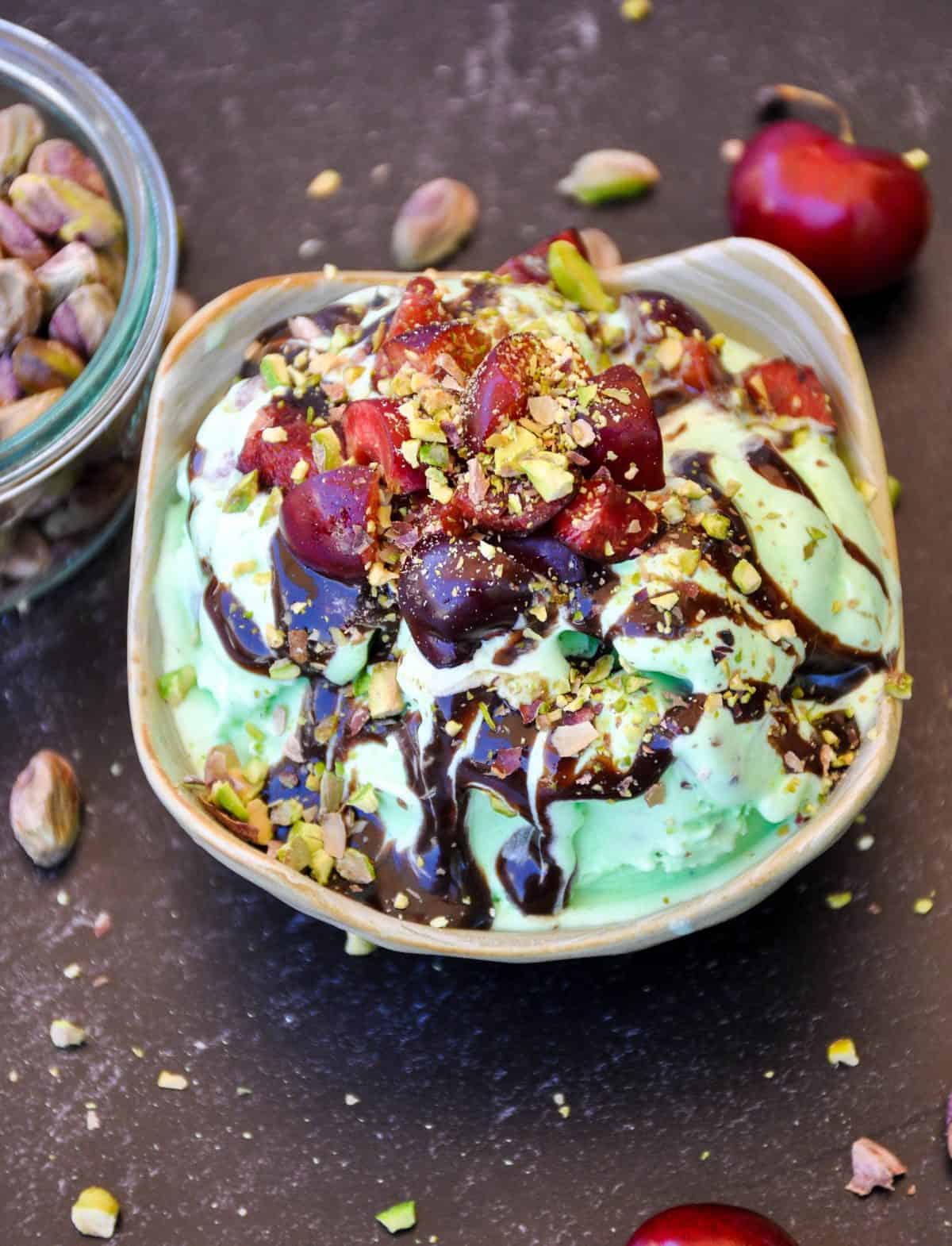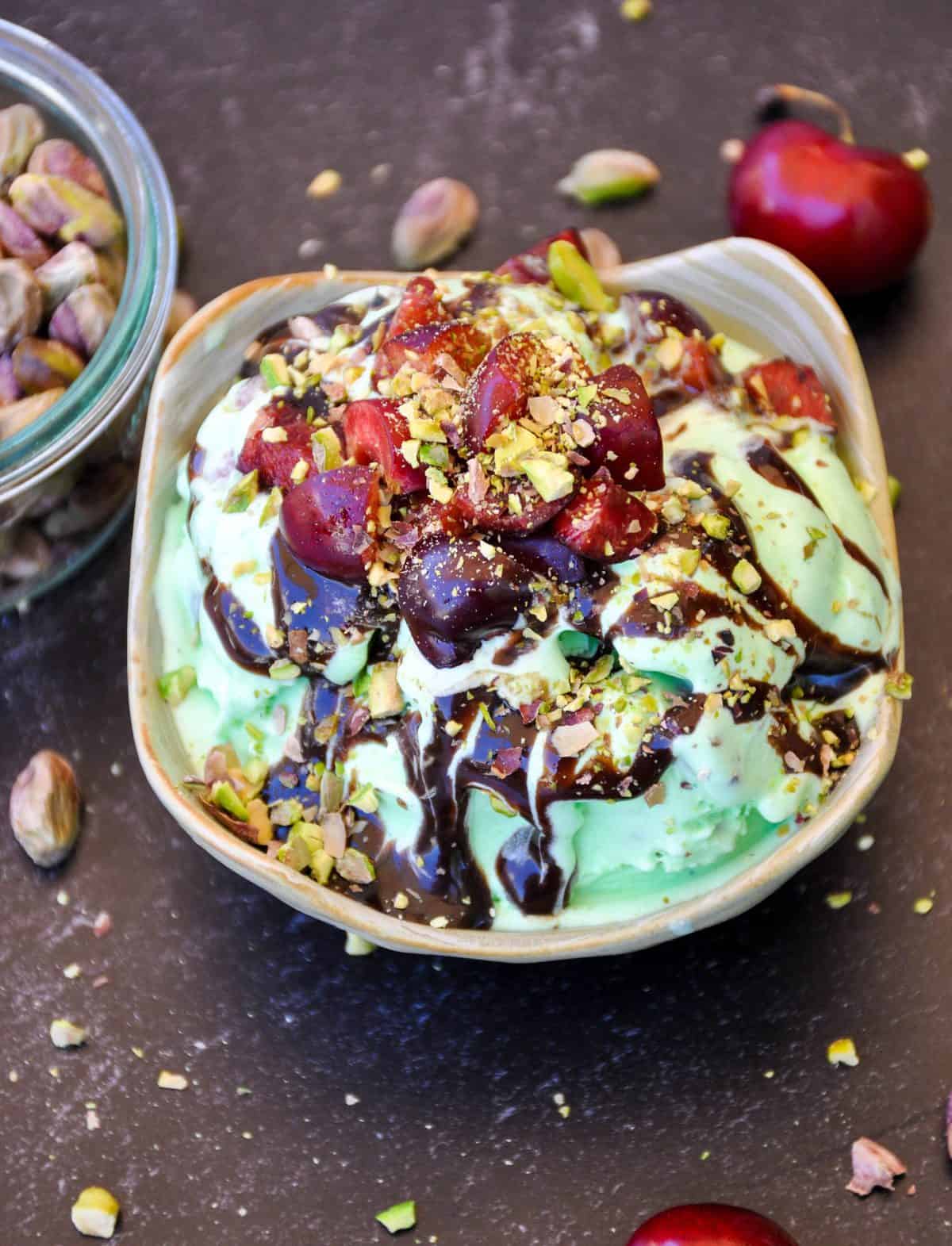 Isn't it crazy that we are already coming up on California cherry season? I have to admit it's my favorite time of year.
Full sun + fresh cherries = The Good Life!
This particular ice cream recipe is a fun spin on the traditional spumoni ice cream. I've deconstructed it by making it easier to make and dare I say even tastier than the original. Shall we say, we are putting a California twist to the ever popular Italian dessert.
Spumoni has three main flavors; Pistachio, cherry and chocolate. Well, two of the three we have a plethora here locally, so why not use them, right?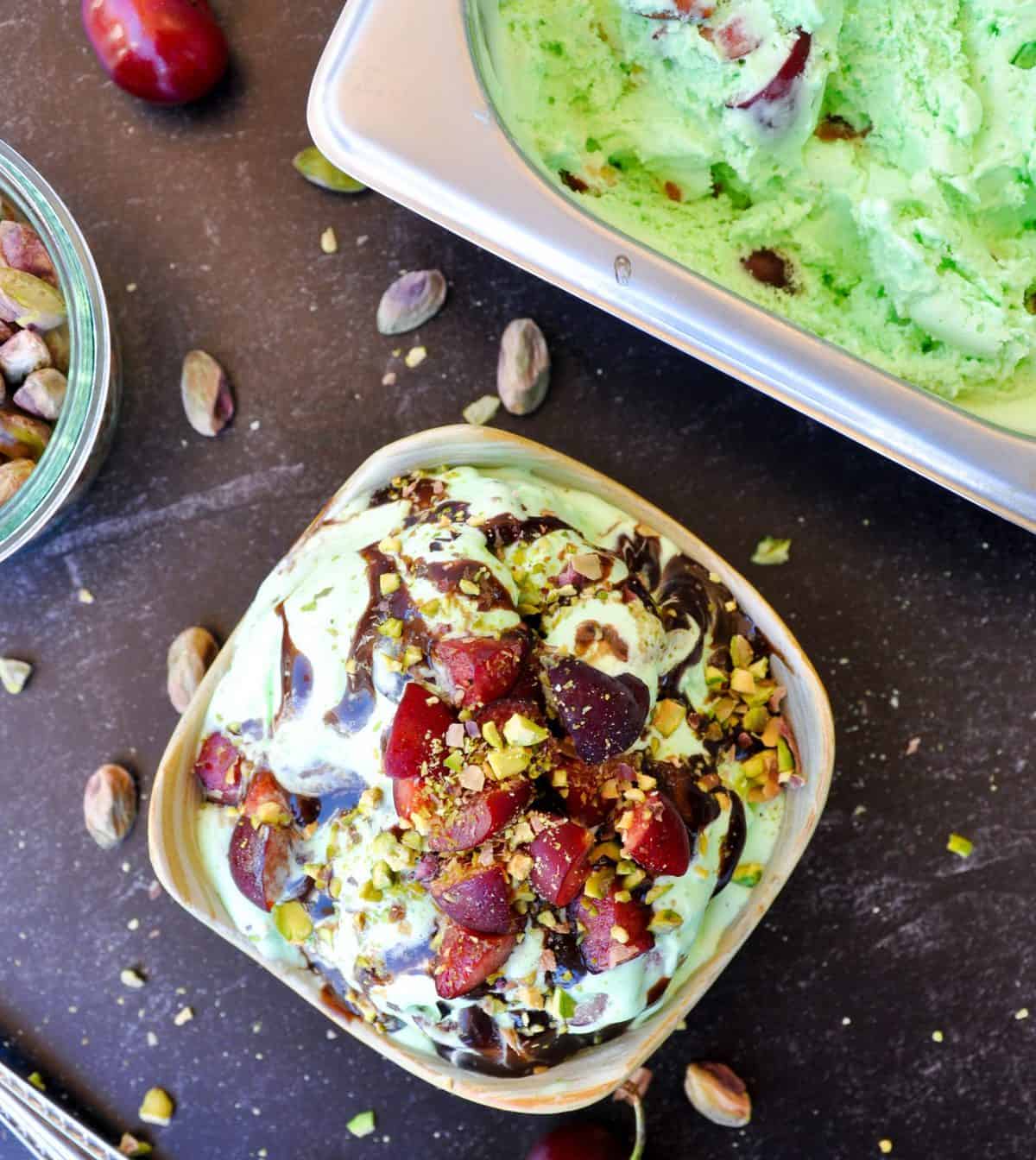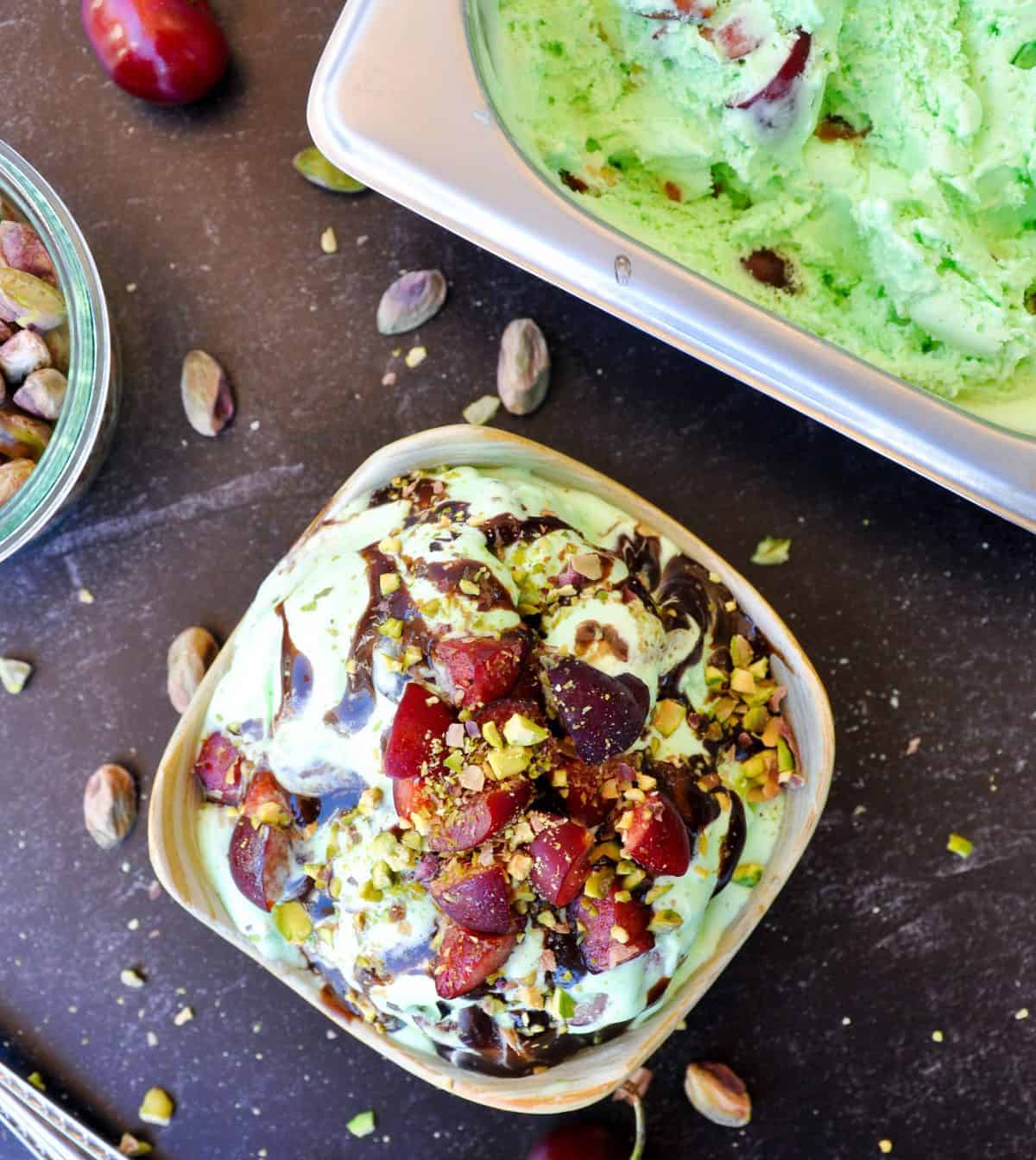 Because I used Real California Milk Ice Cream in the flavor of pistachio it made this process even more simple!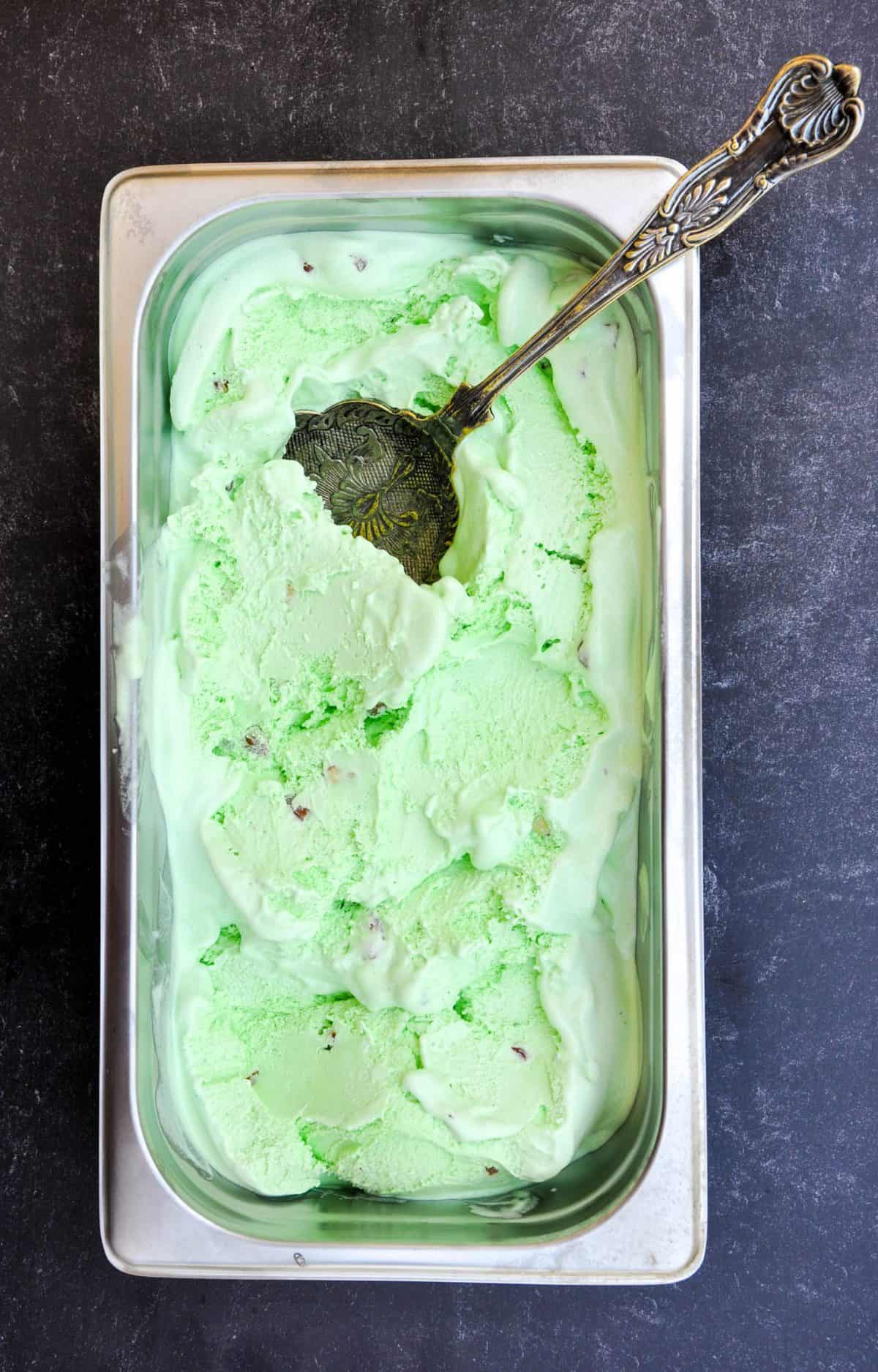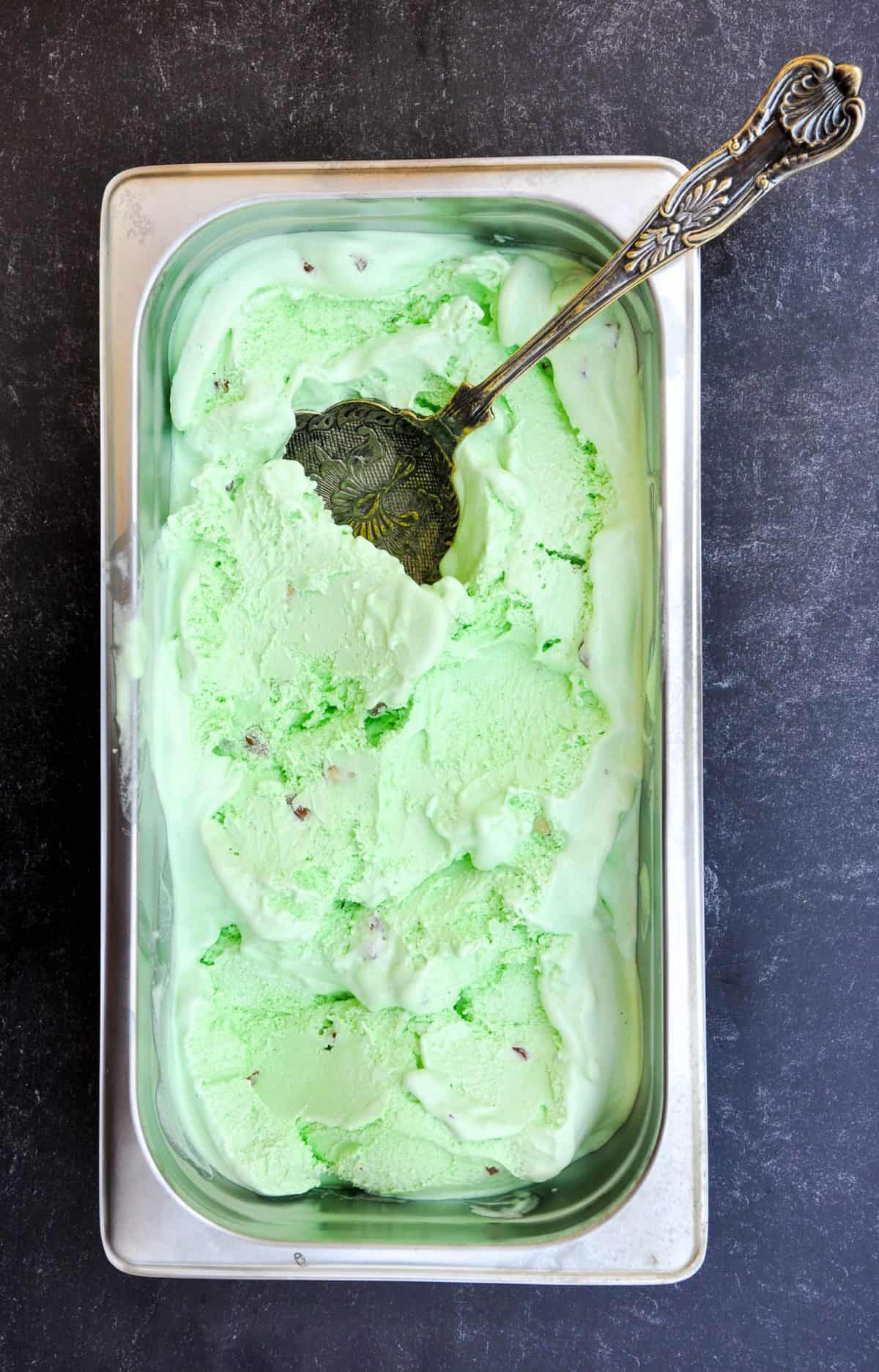 Simply add the slightly softened ice cream to a shallow metal pan and spread evenly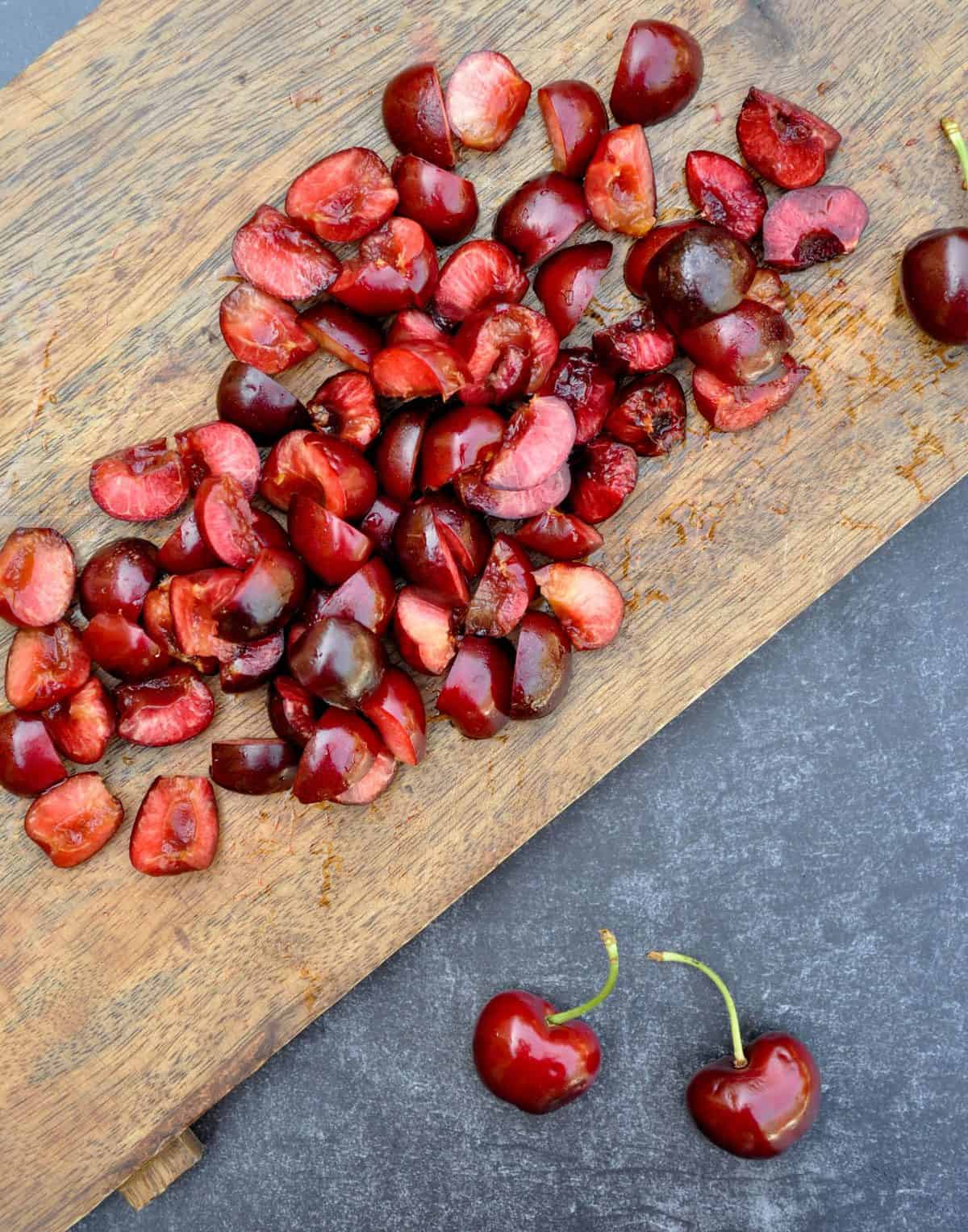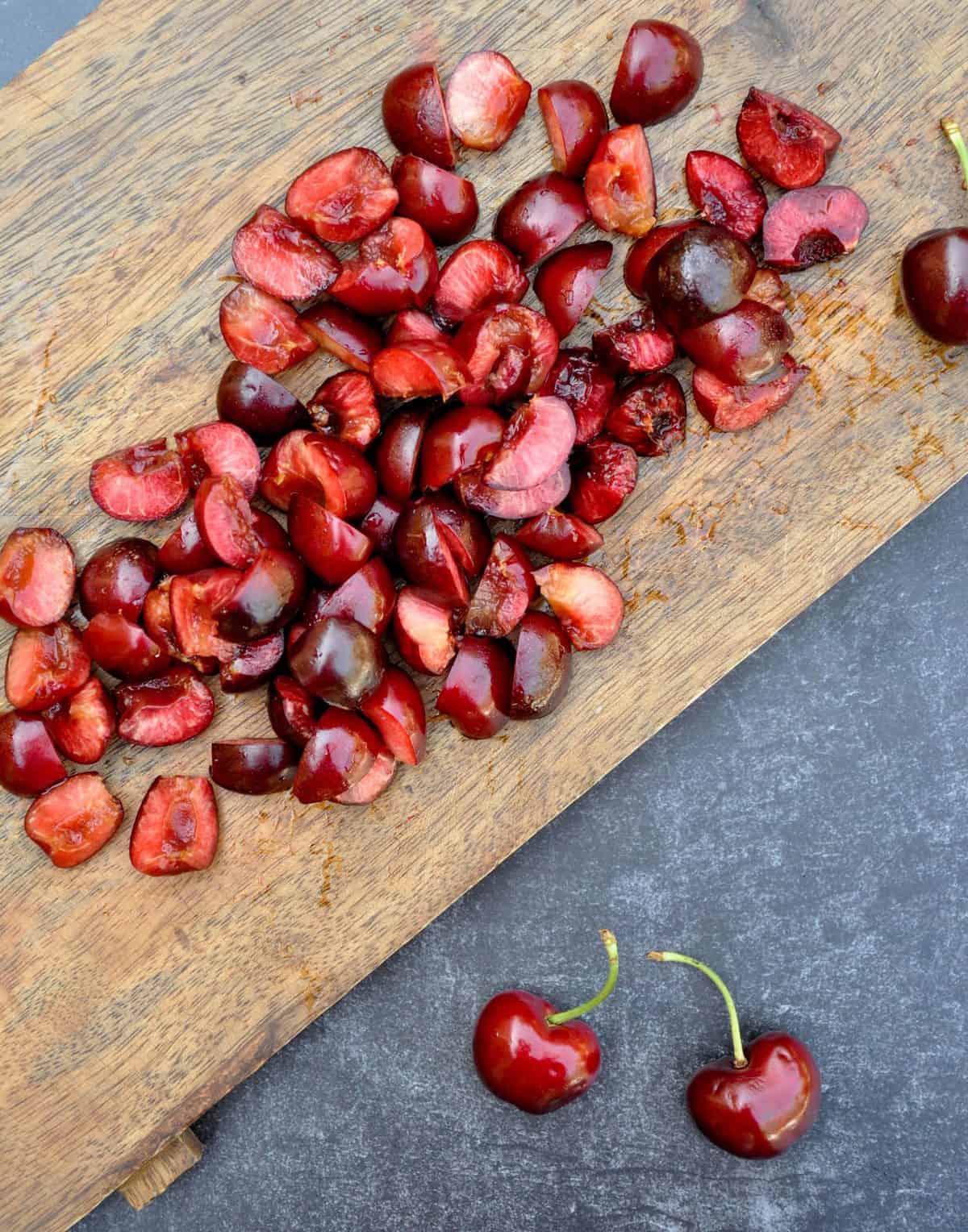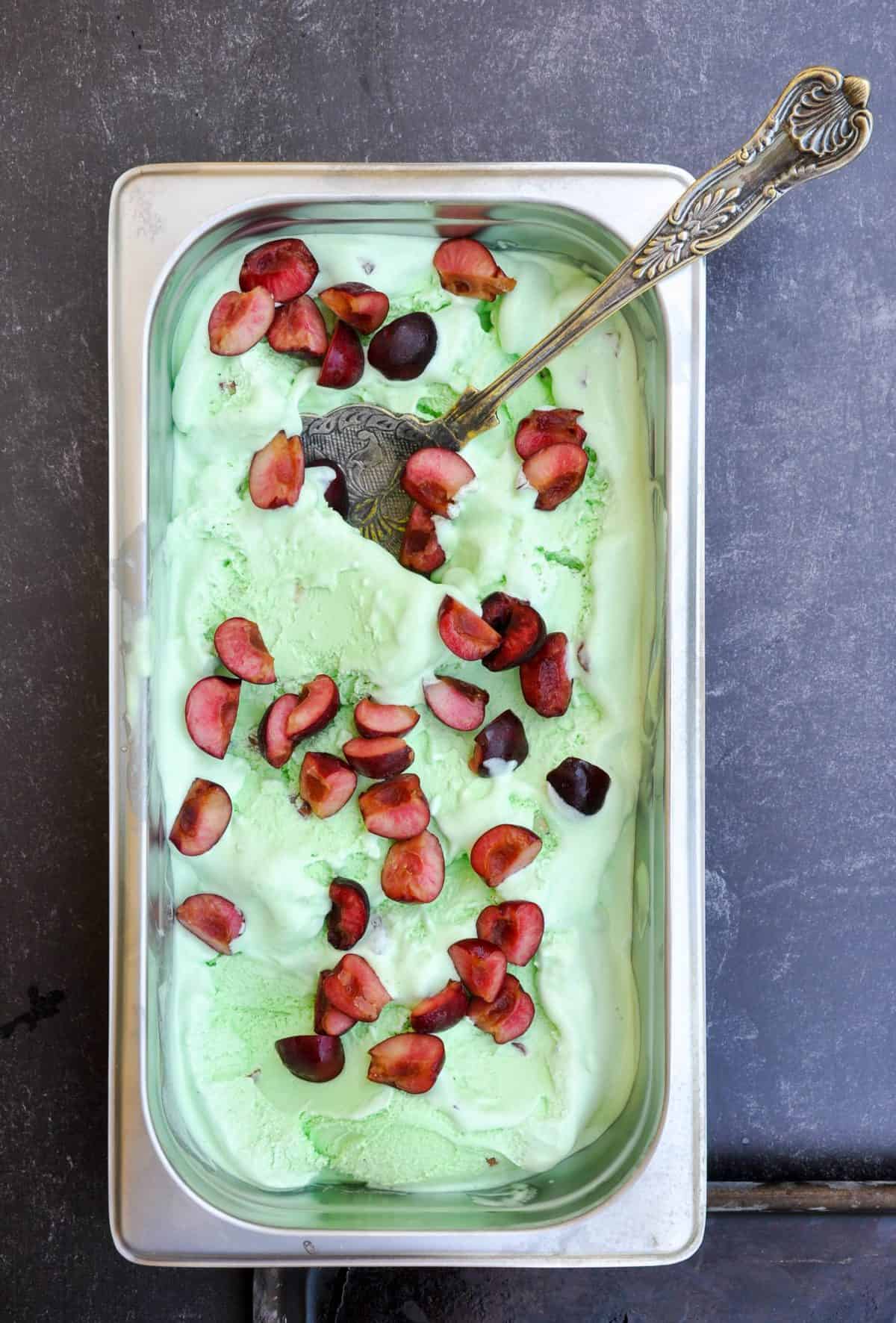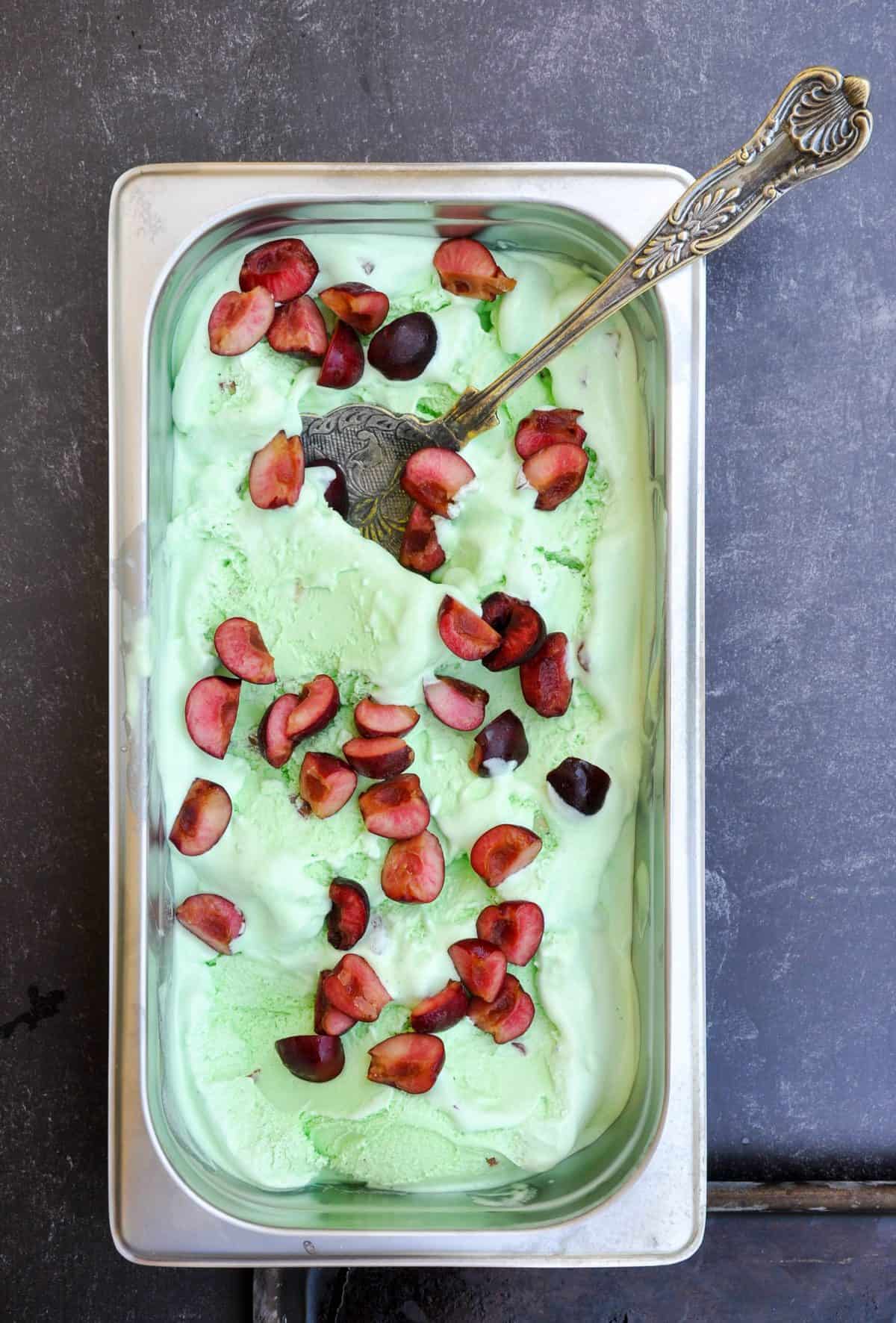 Chop your fresh pitted cherries and flash freeze them for about 15 minutes before adding them to the ice cream. Gently fold in the cherries and refreeze the ice cream until hardened and ready to serve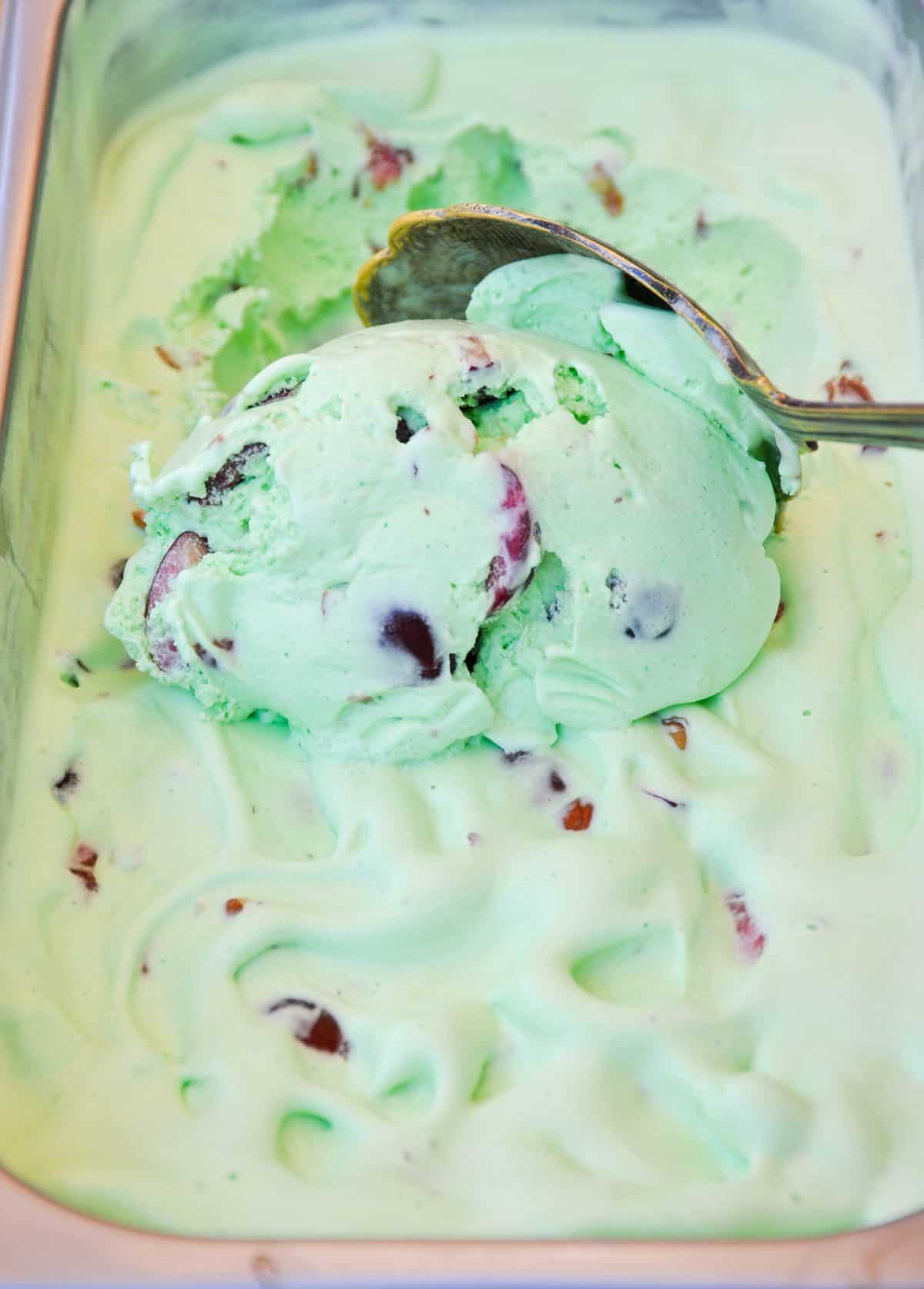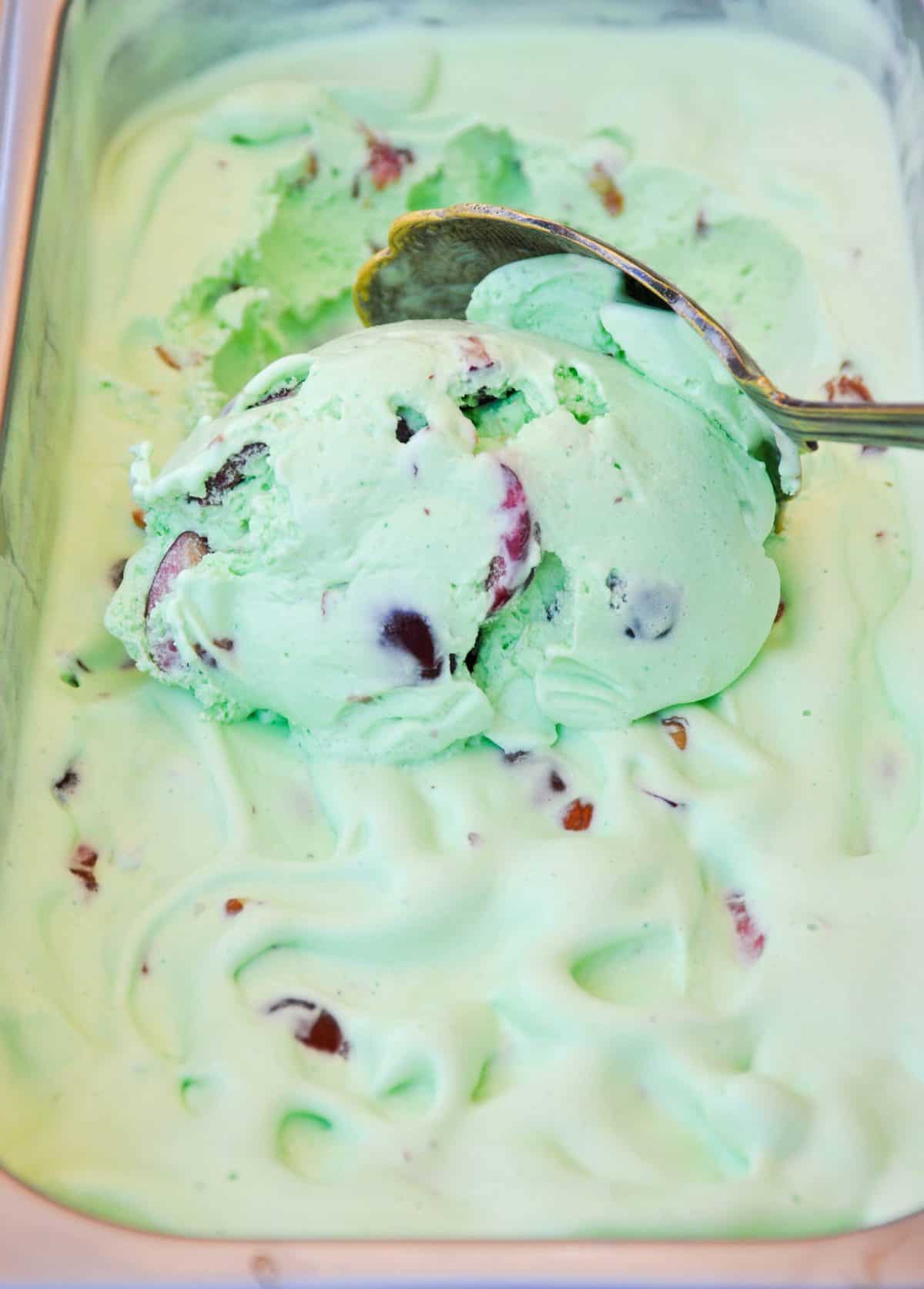 Once ready, scoop the spumoni ice cream into a ice cream bowl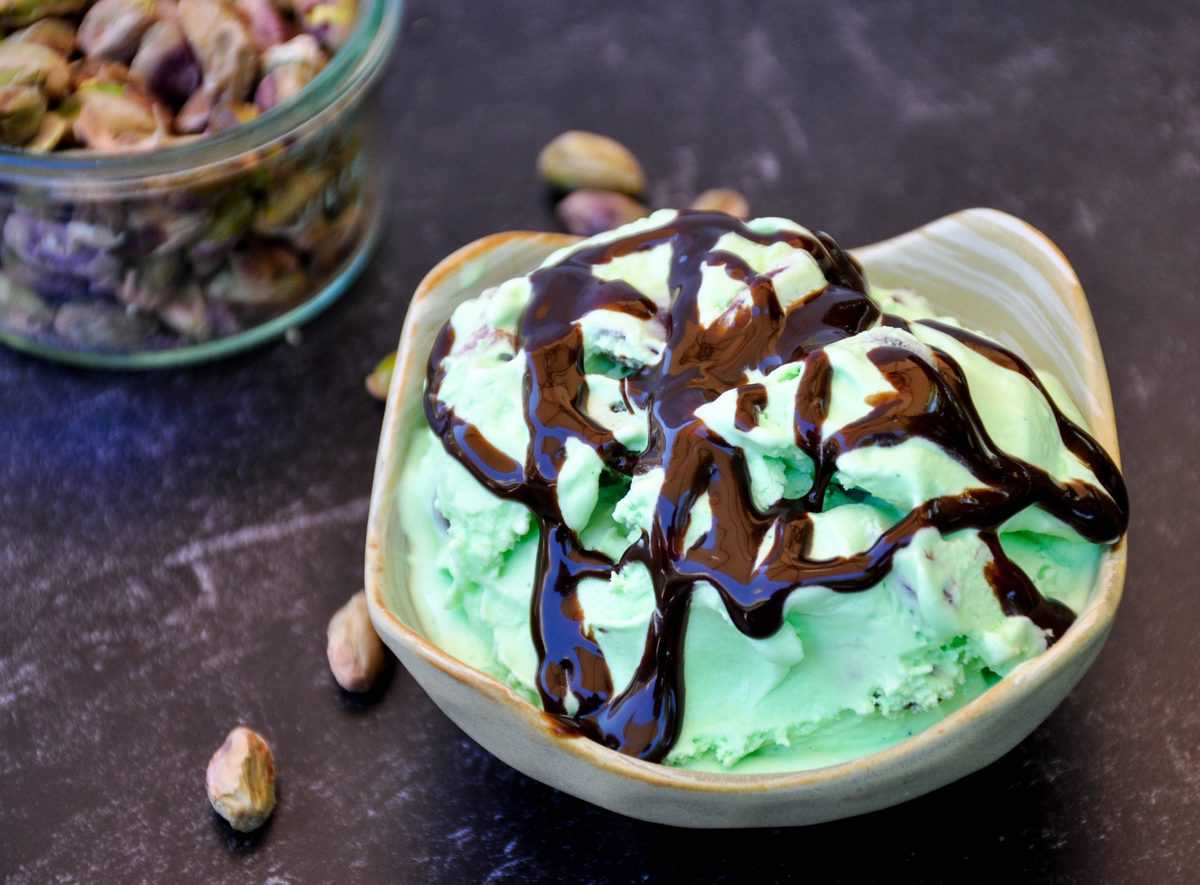 Top with your favorite chocolate syrup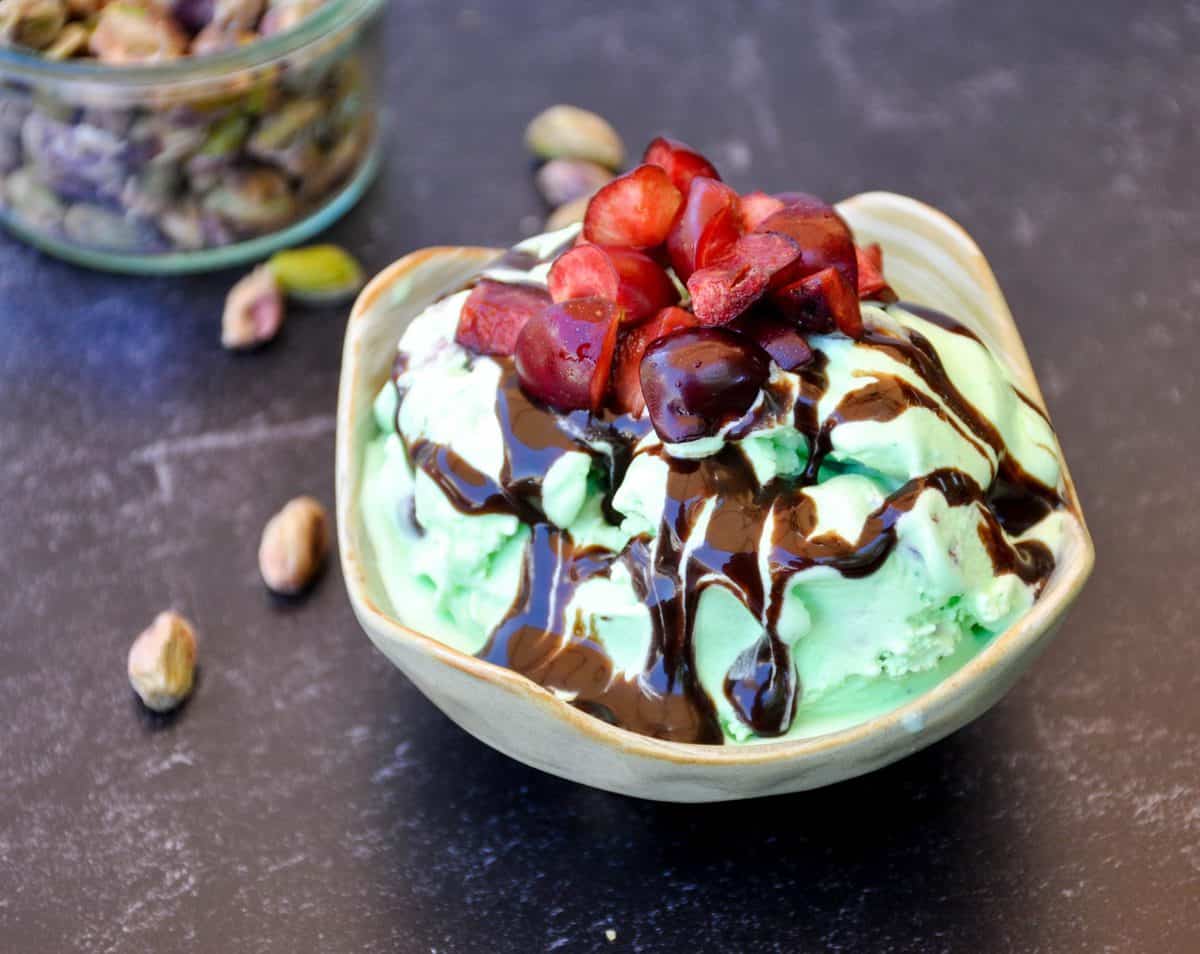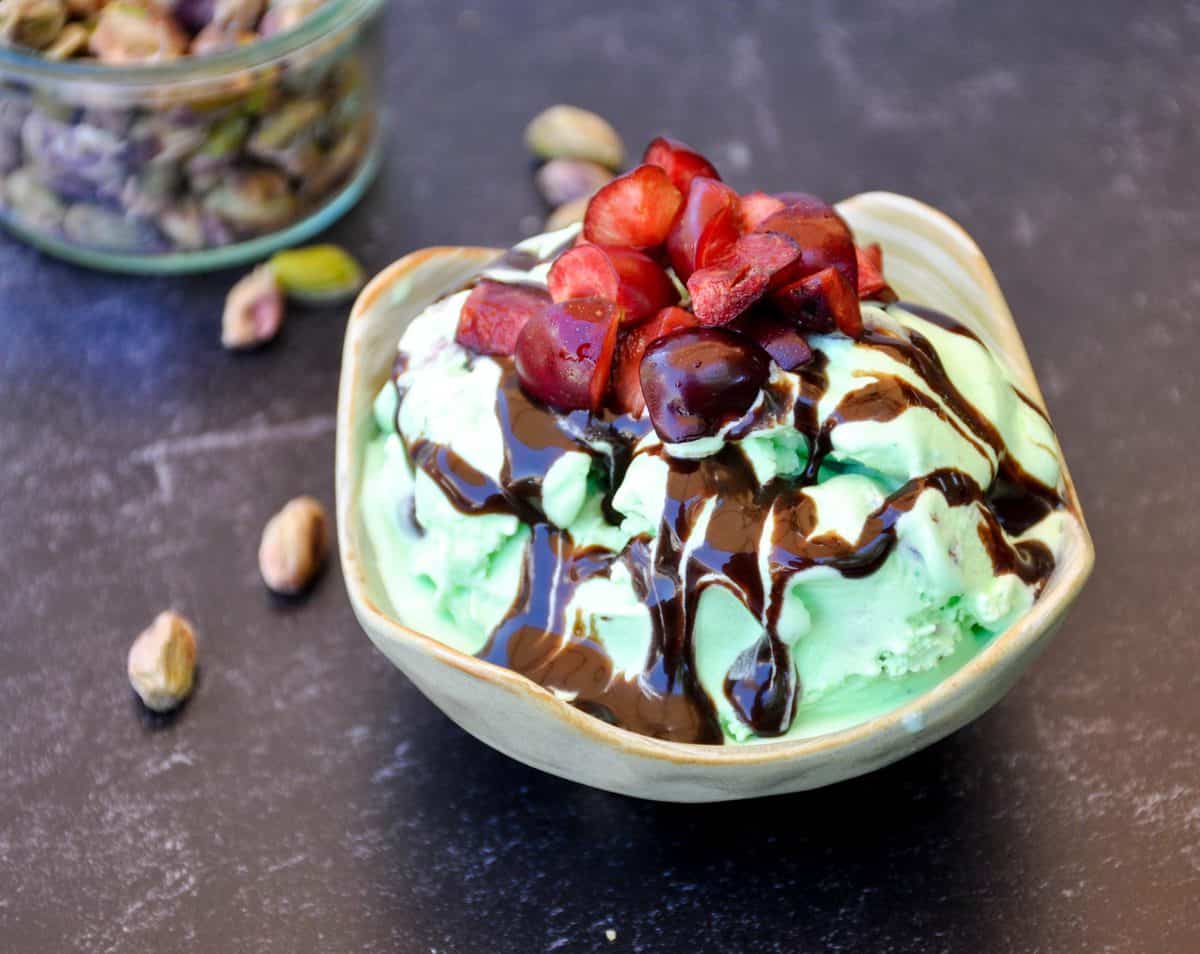 For a little extra deconstructed tastiness, go ahead and top with even more fresh cherries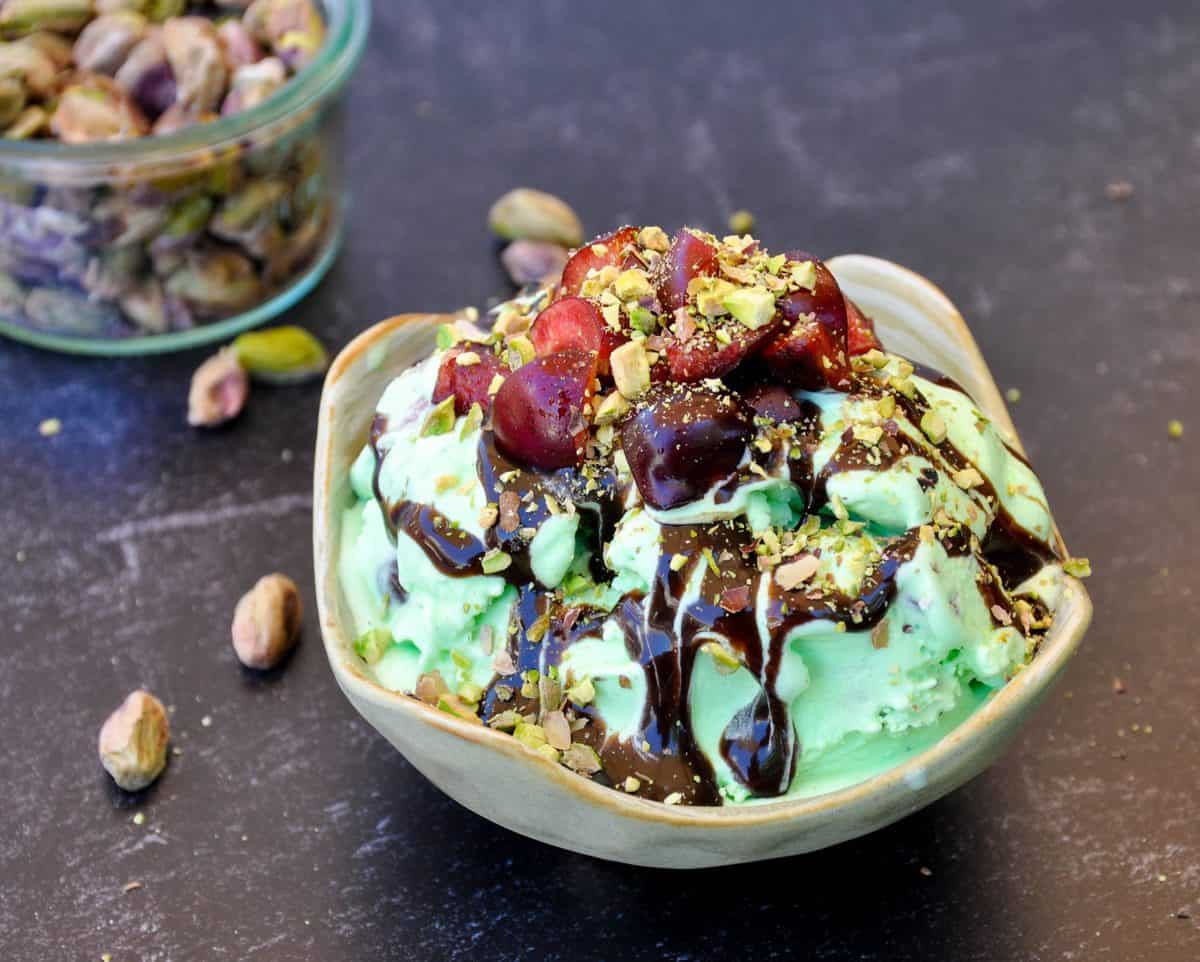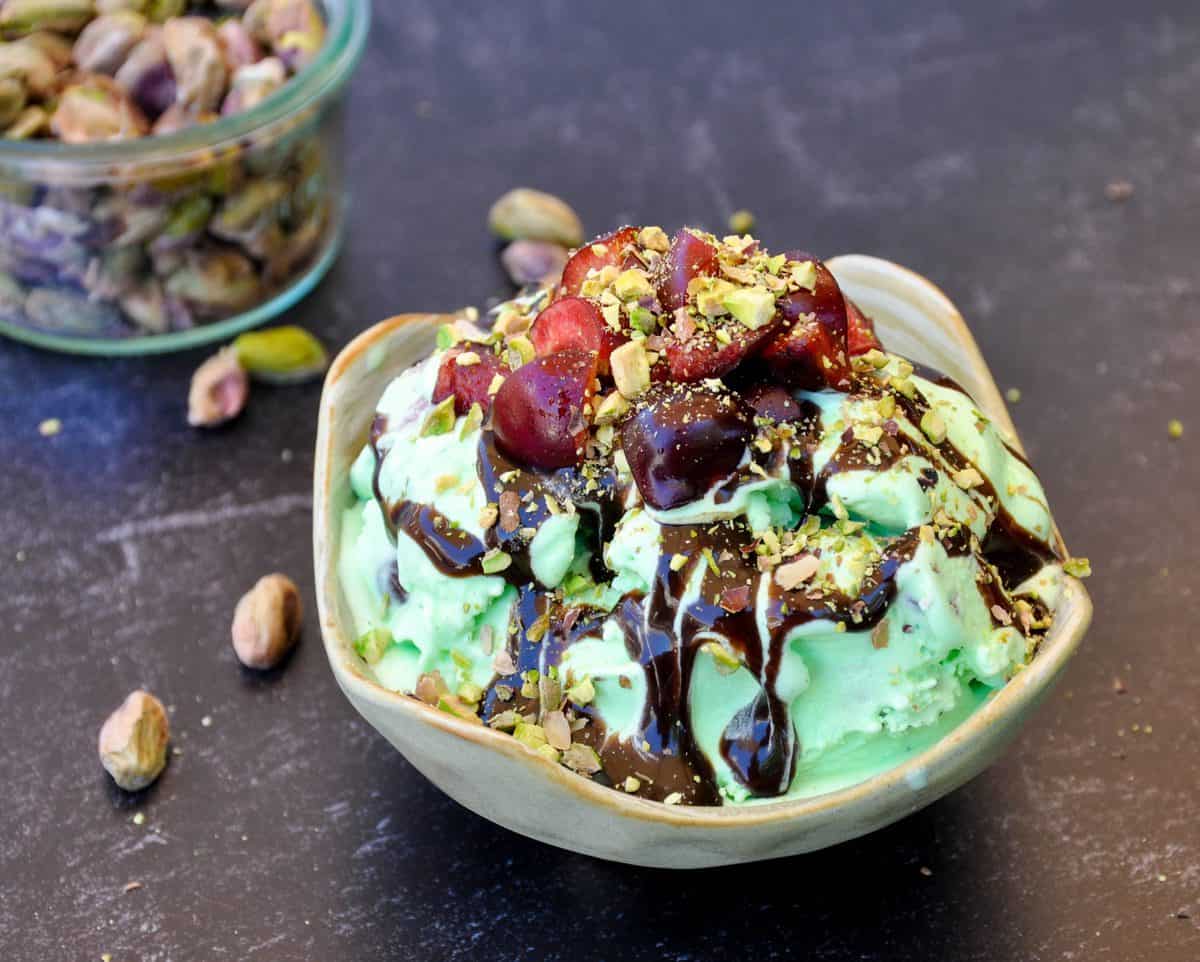 And finally top with fresh, chopped pistachios!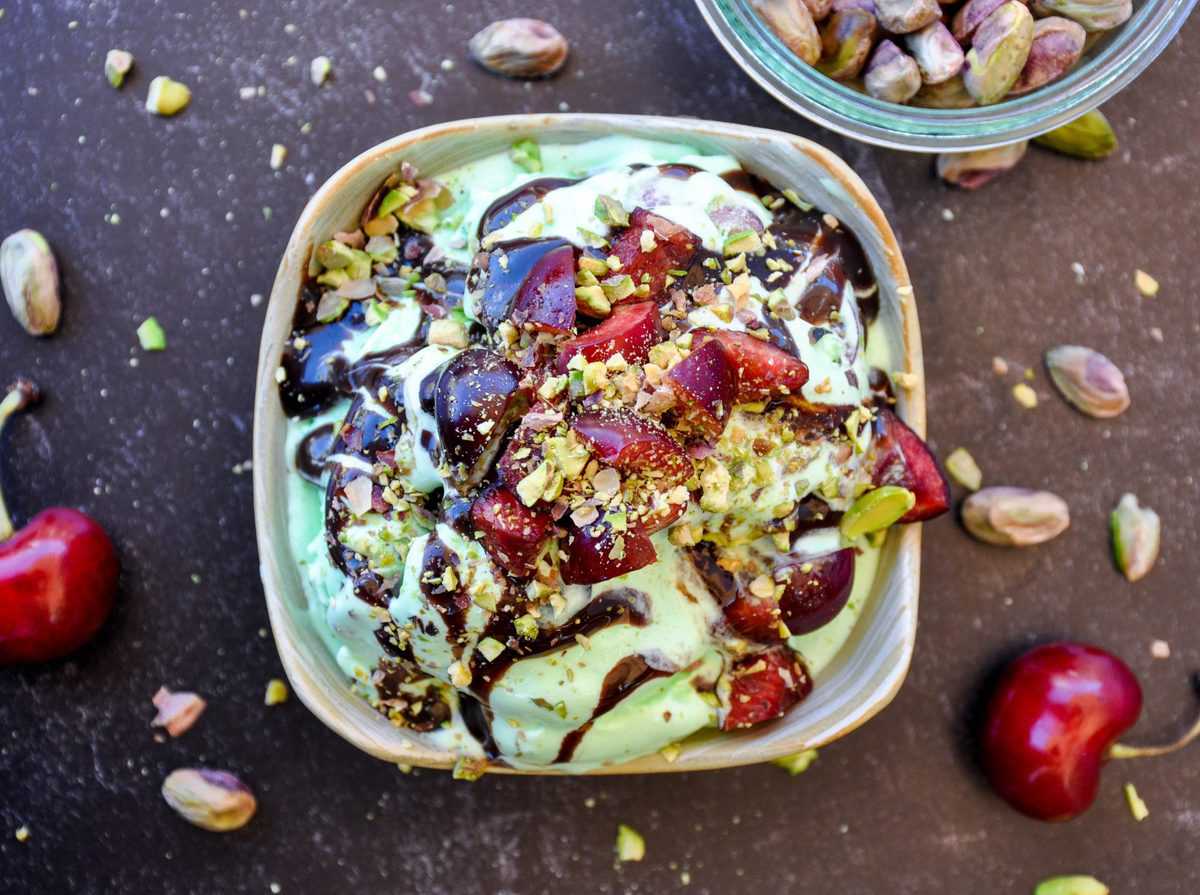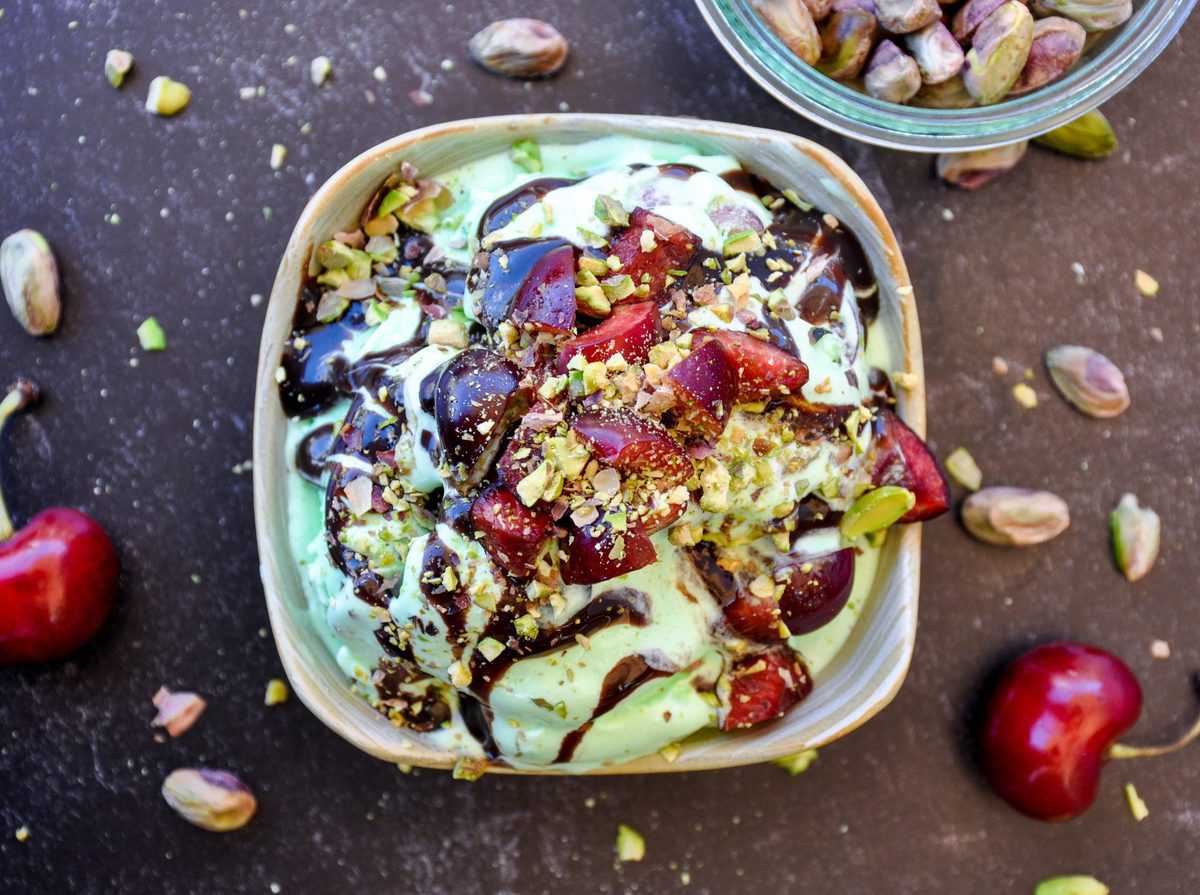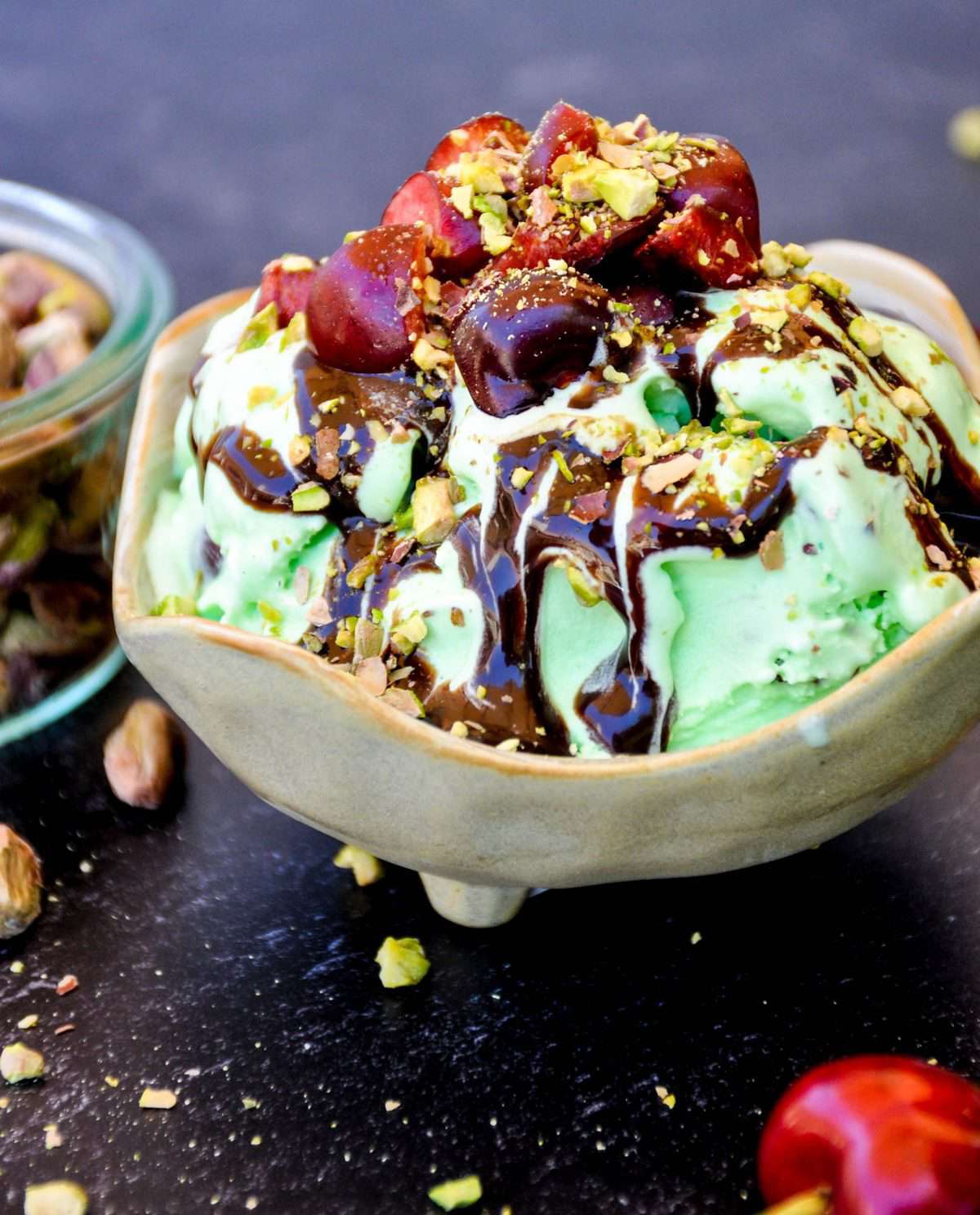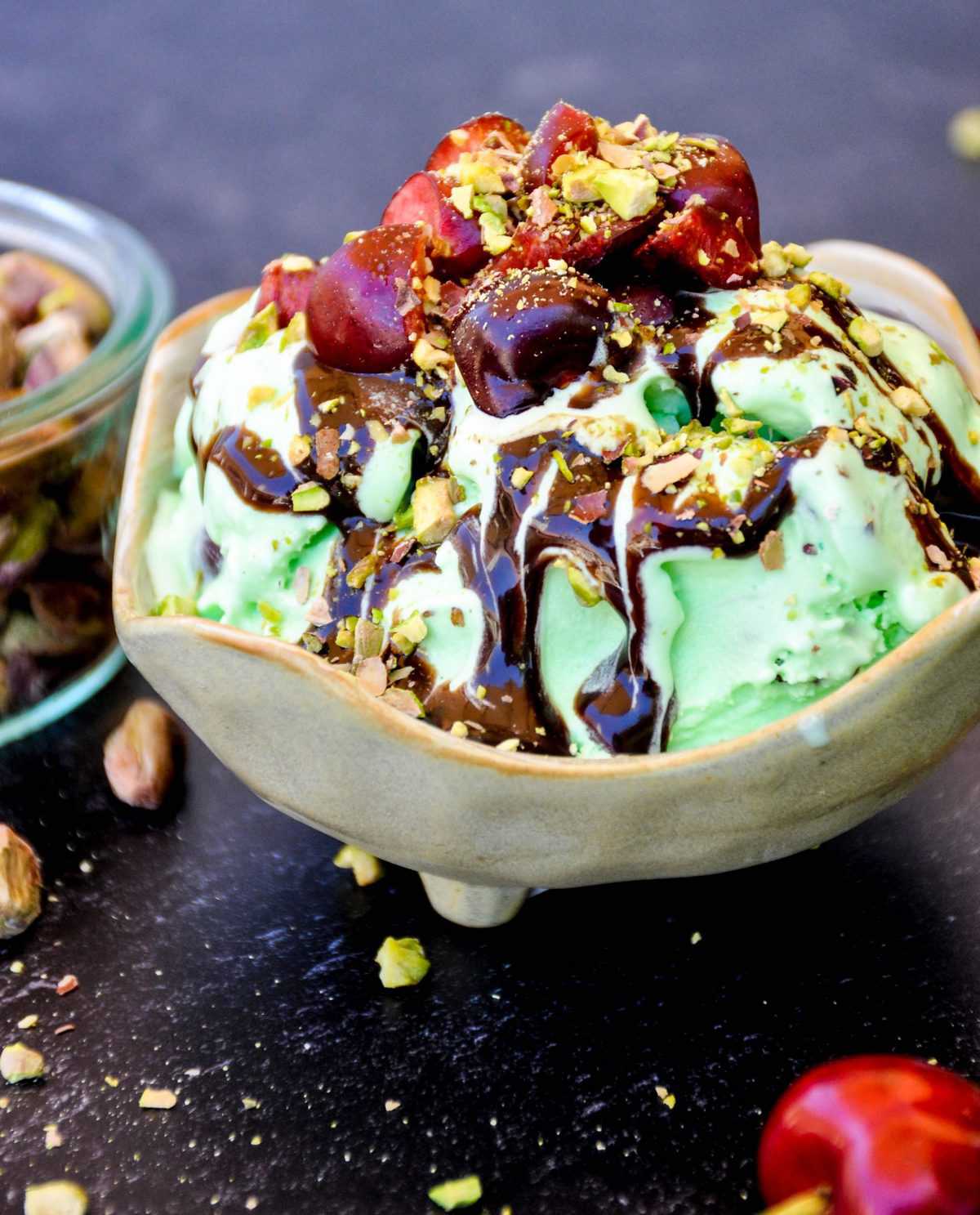 Dig in and enjoy!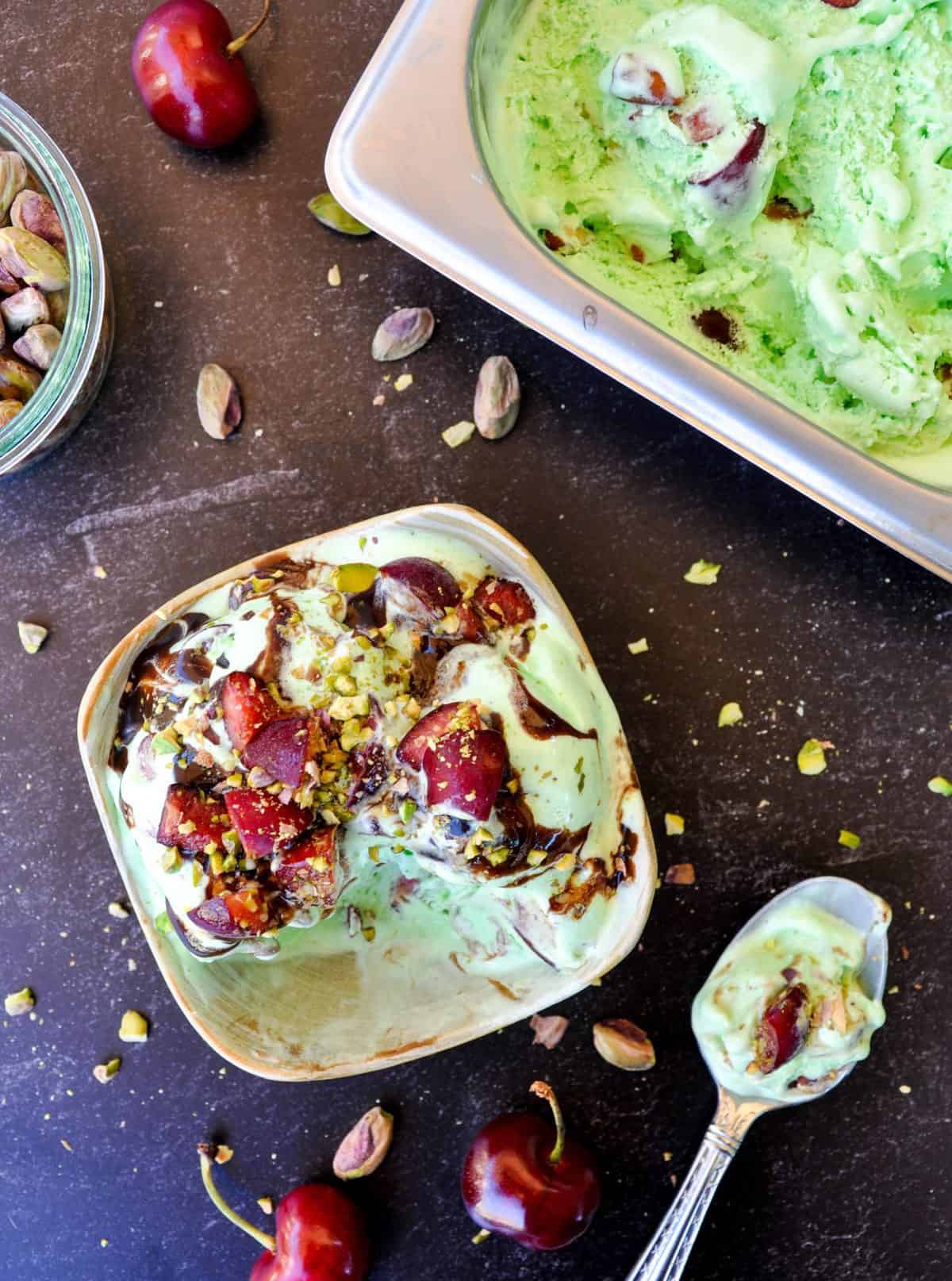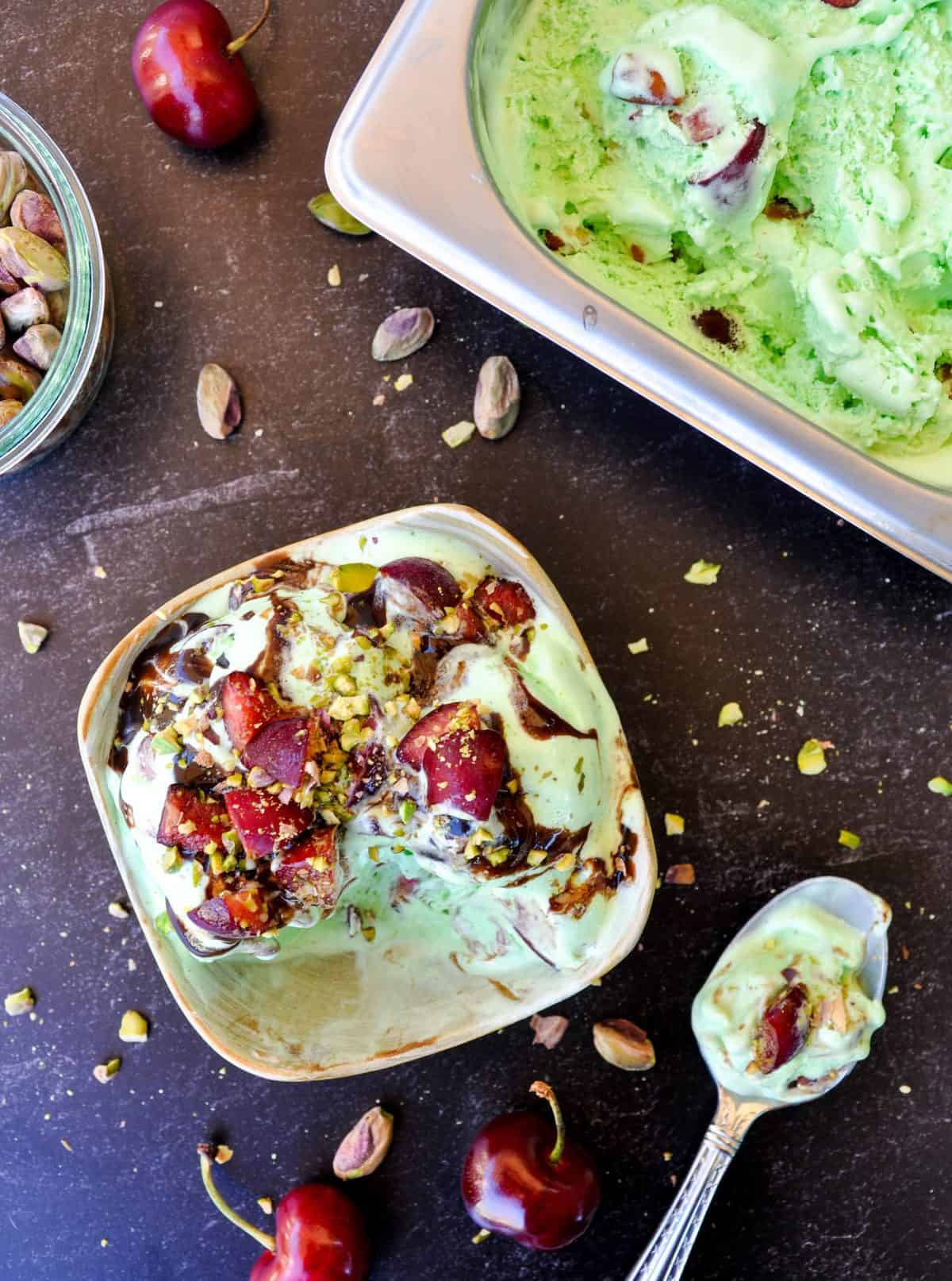 Here are a few more ways to use cherries this season!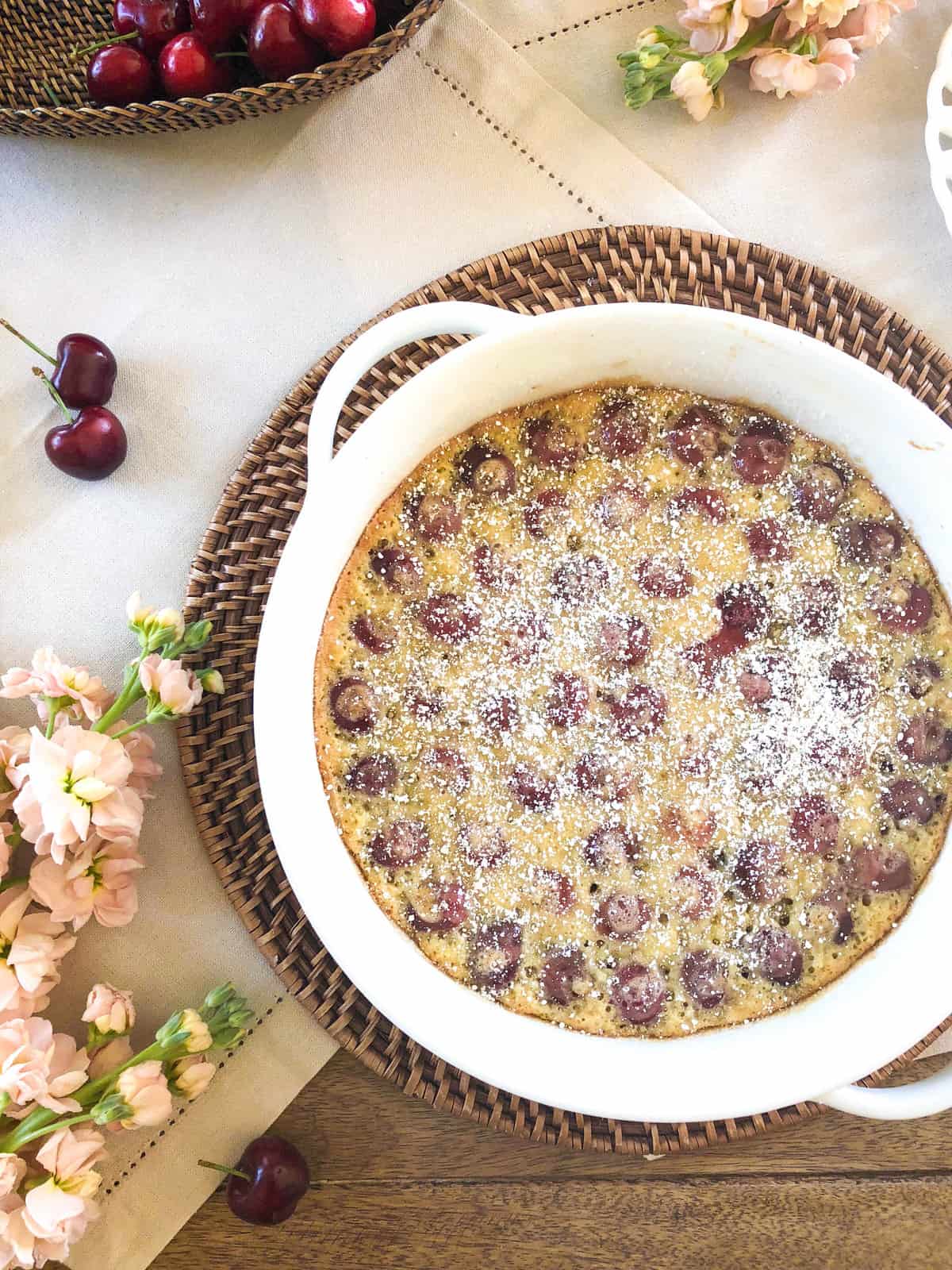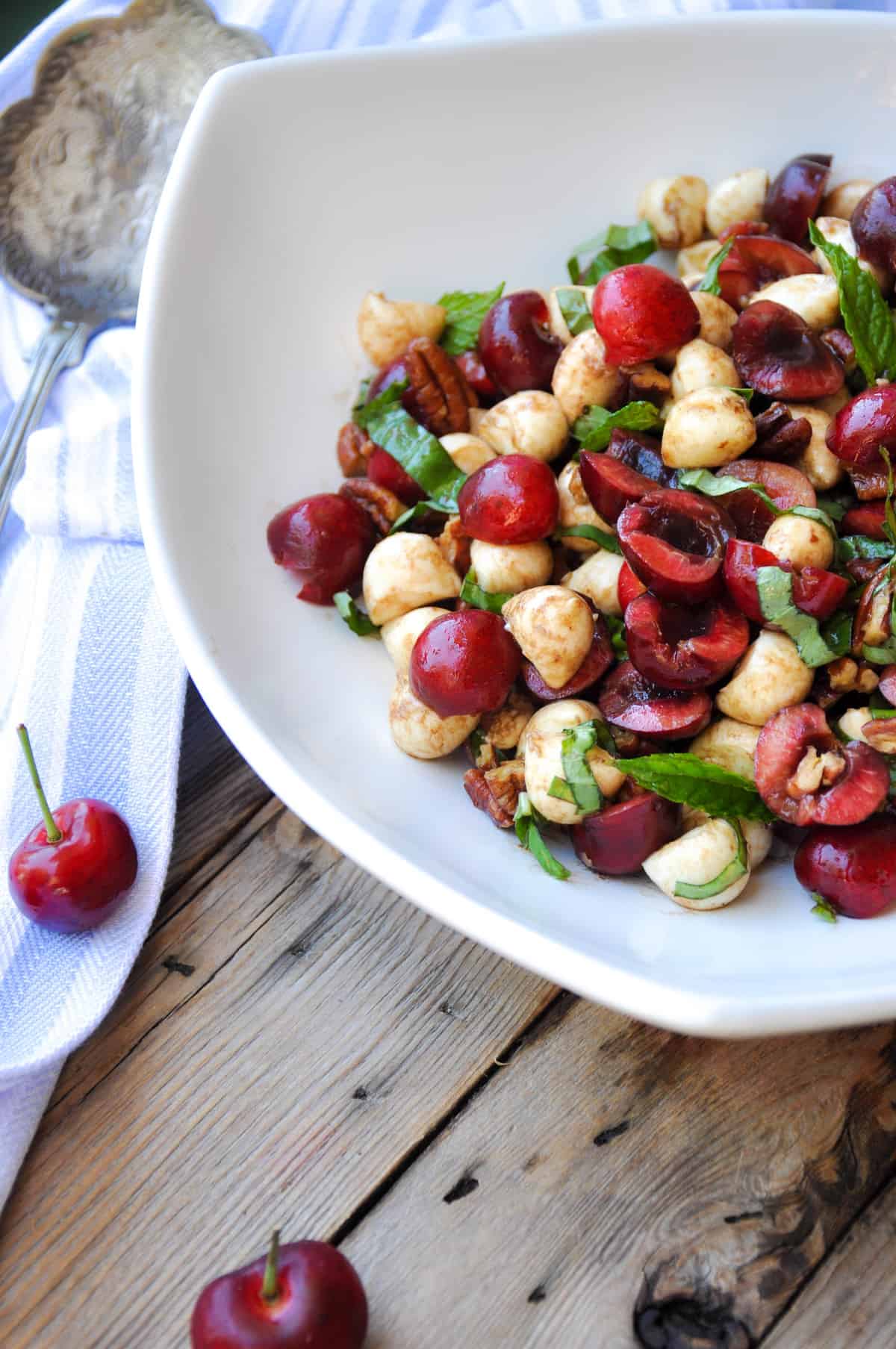 If you are looking for even more, try this out…