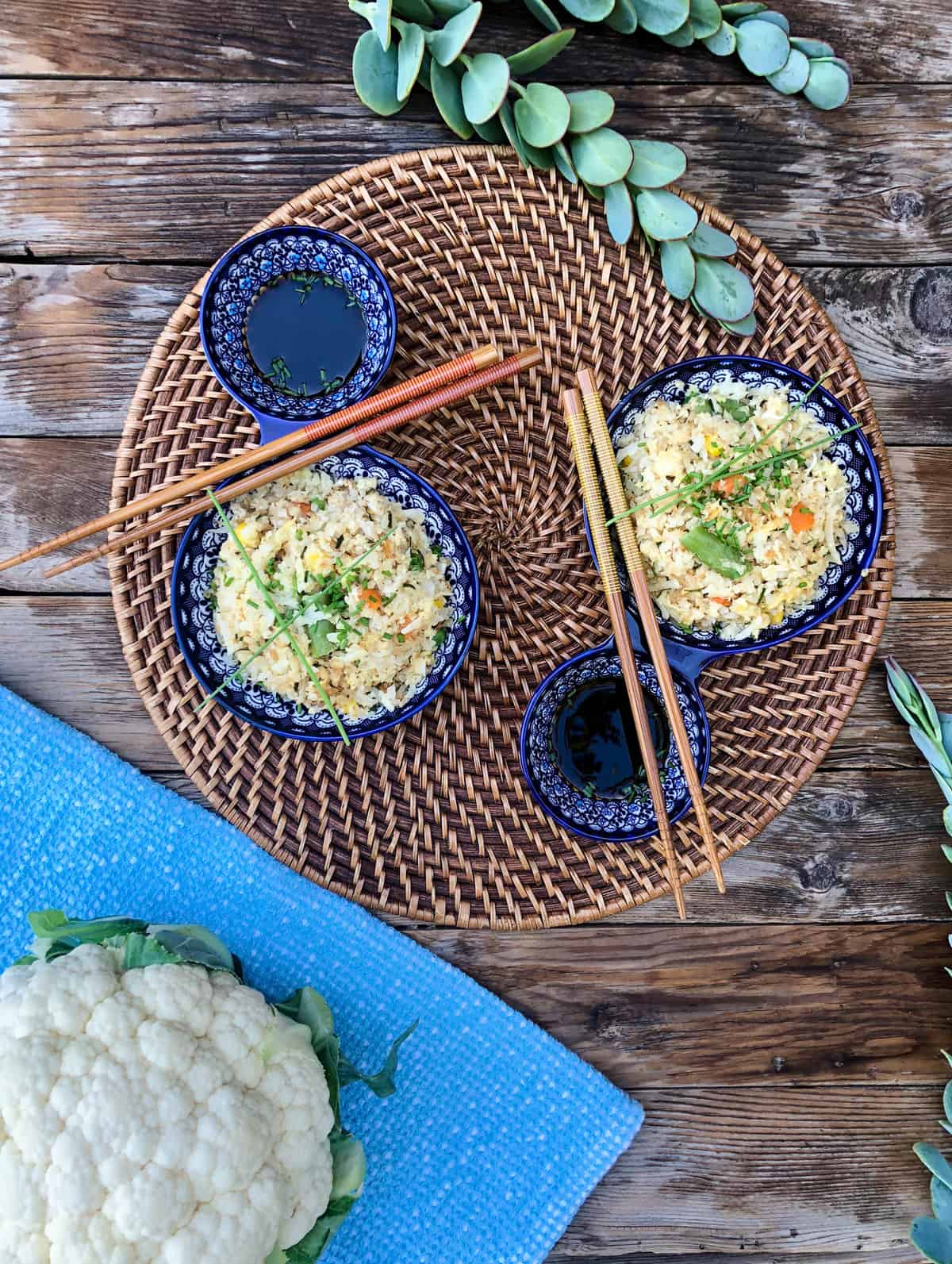 CA GROWN Blog
Discover. Learn. Connect.
Cauliflower Fried Rice
October 16, 2018
Eat the Season!
Sign Up For Weekly Recipes
« Back to Recipes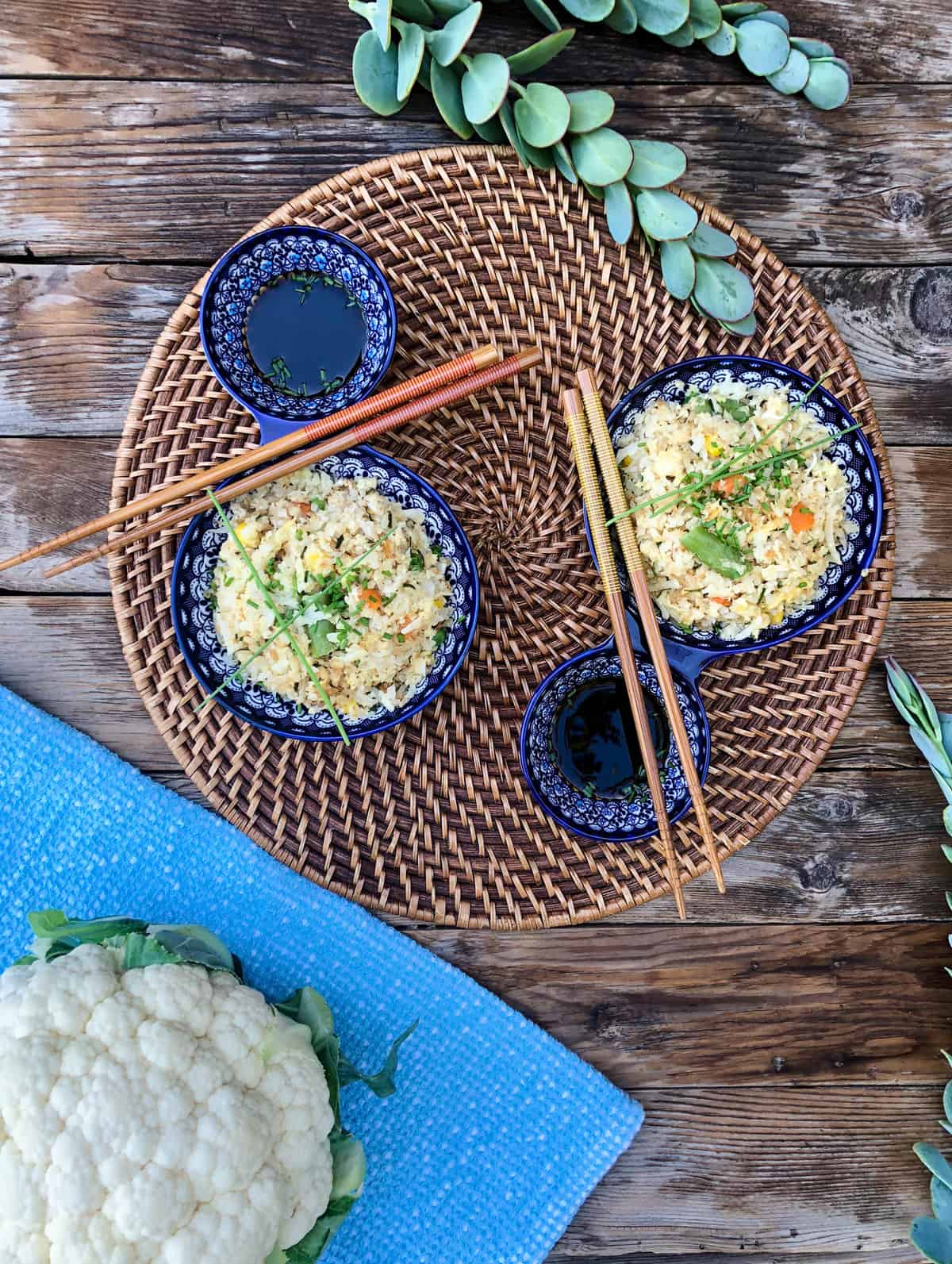 Cauliflower Fried Rice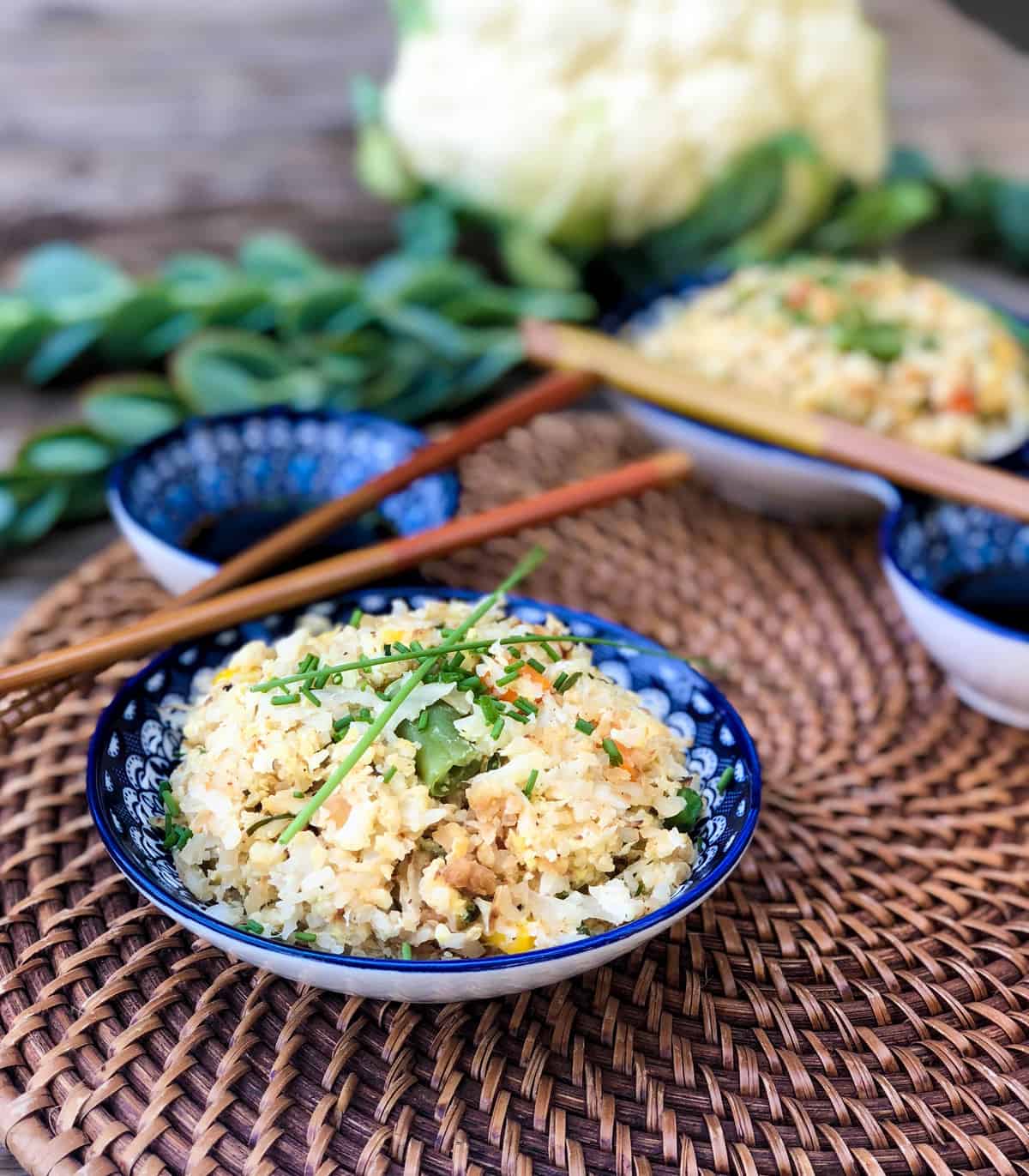 Have you jumped on the Cauliflower craze yet?
We try to eat low carb as much as possible… although I do have to admit we fail occasionally… it's always epic.
But cauliflower makes low-carb easy to stick with. I'll usually make Loaded Cauliflower Mash, Cauliflower Steaks, or even just good ol' fashioned roasted cauliflower as a side dish at dinner. But, I was looking for a little something extra for our family's frequent craving for Asian food…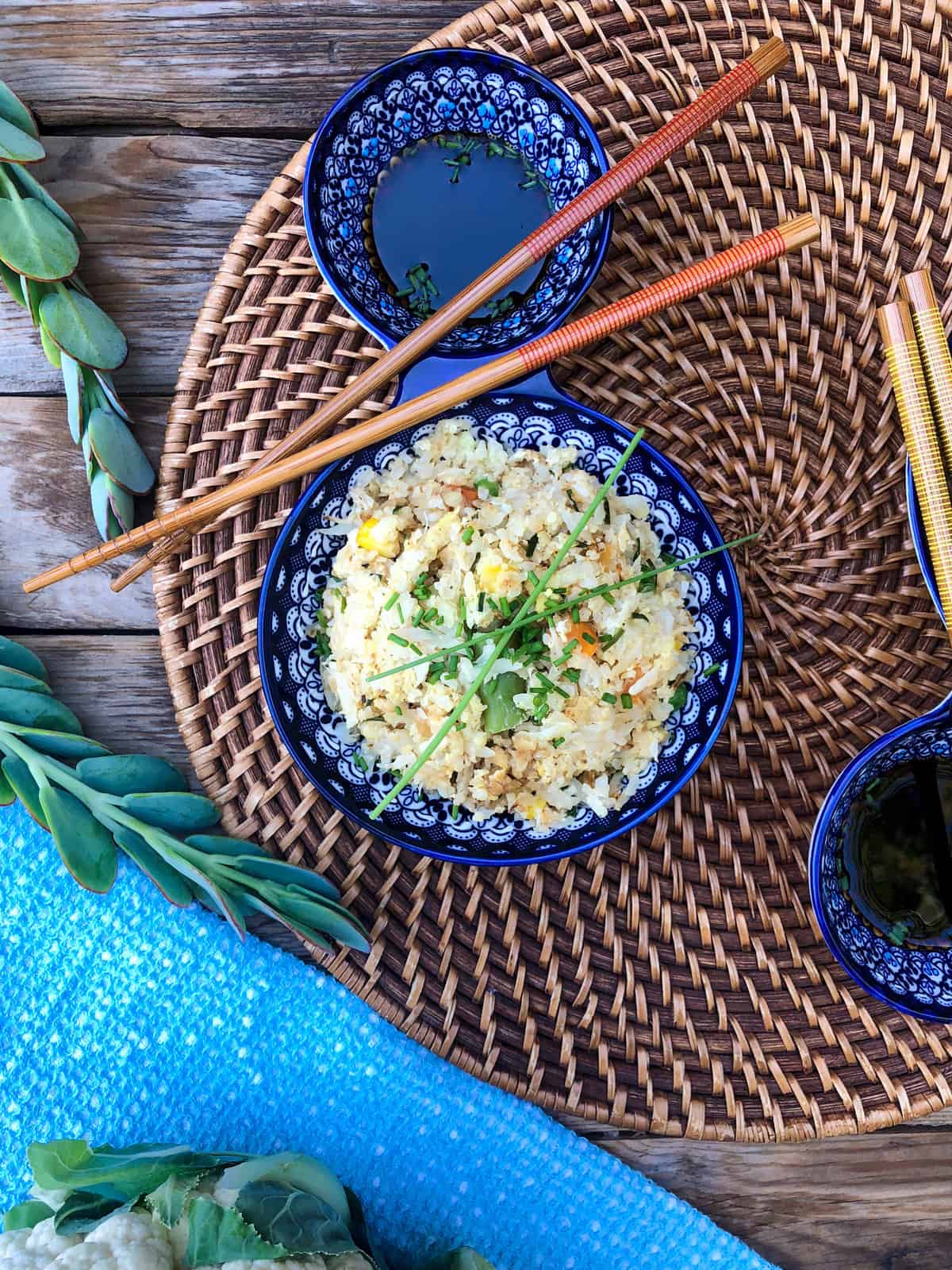 Enter Cauliflower Fried Rice!
This dish is easy to prepare with simple ingredients and a no-fuss prep. Shredding the cauliflower in a food processor takes no time at all and the resemblance to rice is uncanny.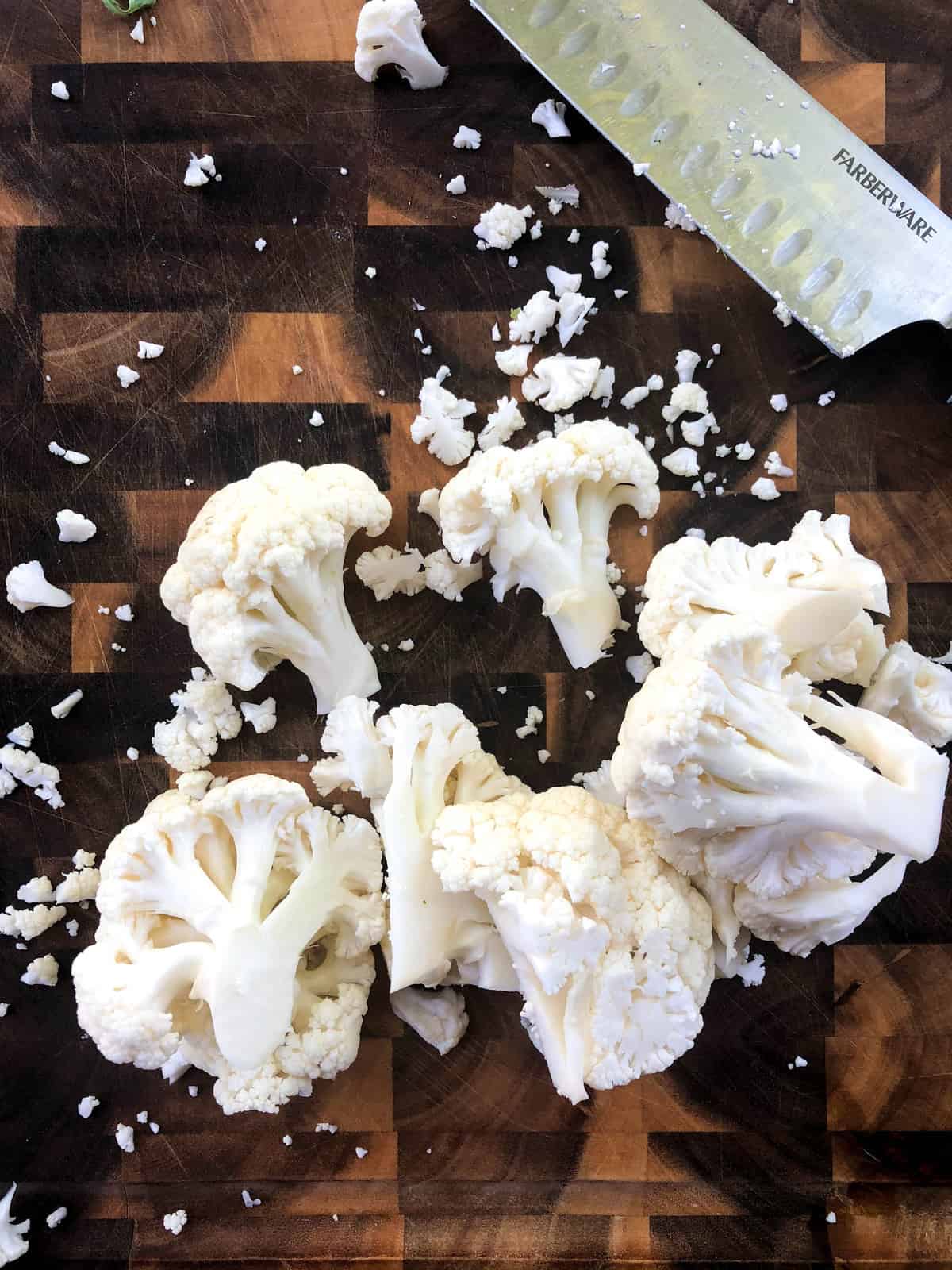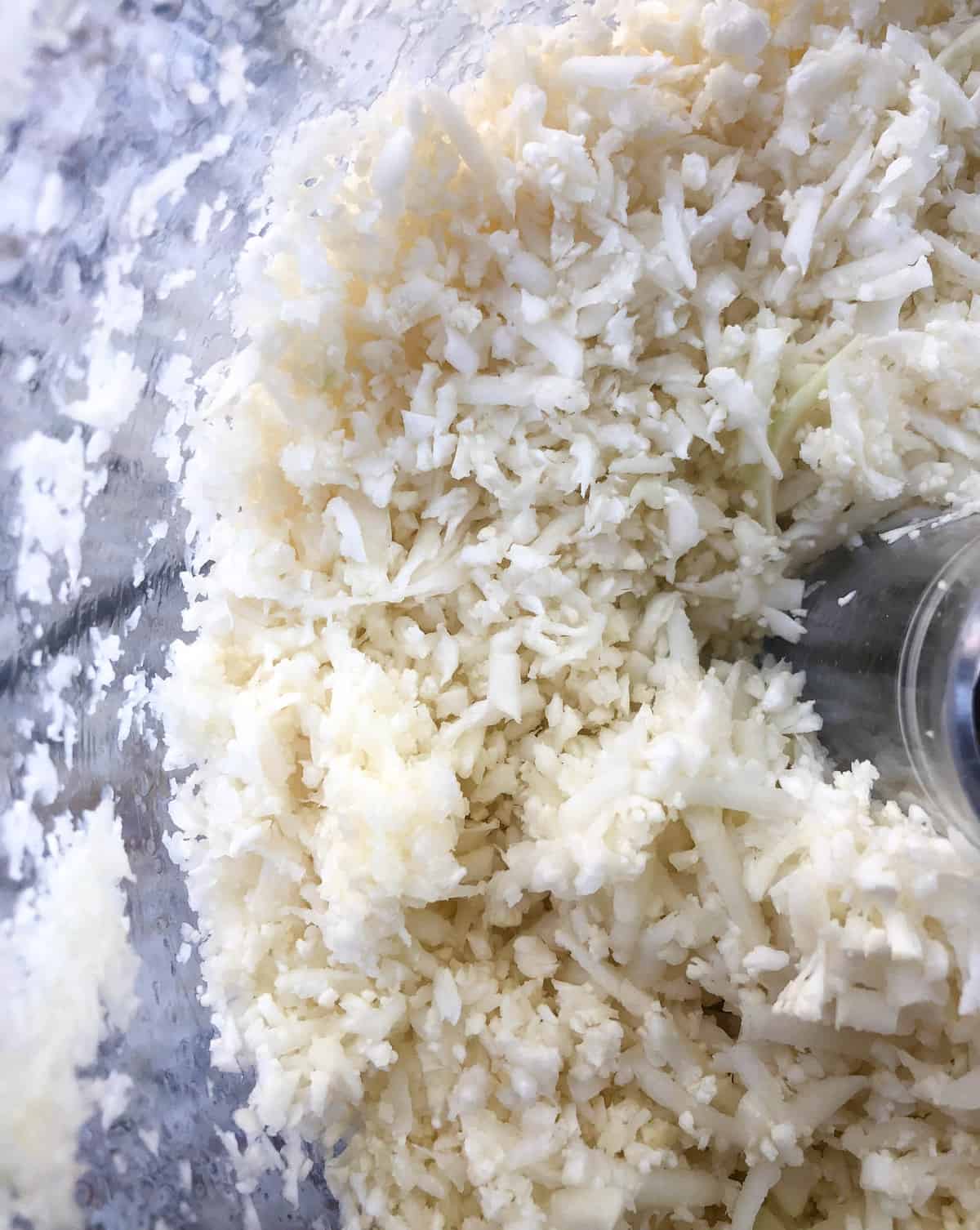 Chop up a whole head of cauliflower with the large stalks removed. Using the grater attachment, process the cauliflower through and you end up with this mixture that resembles small grains of rice.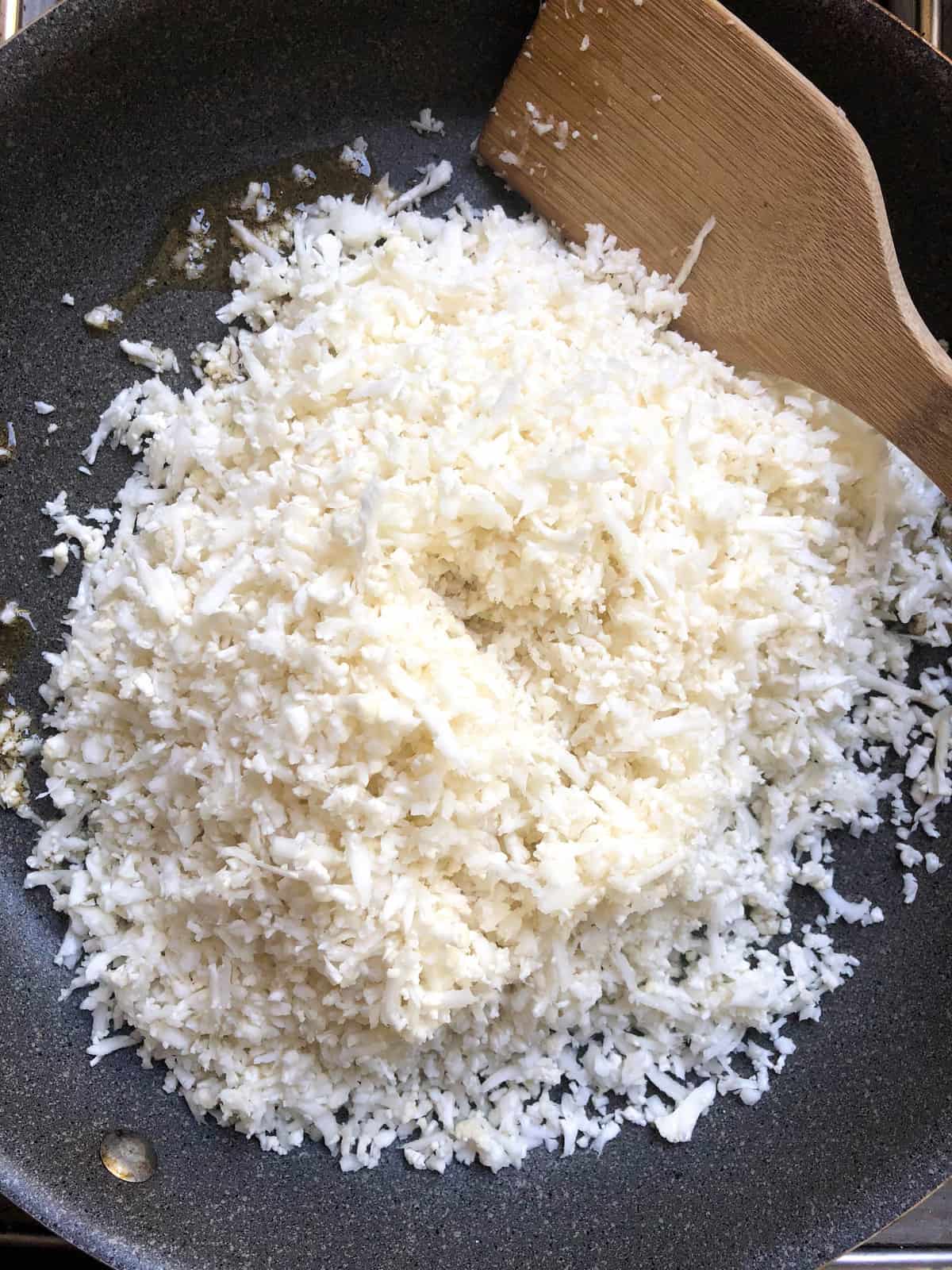 Heat up a non stick skillet with 1 tablespoon sesame oil and add the cauliflower.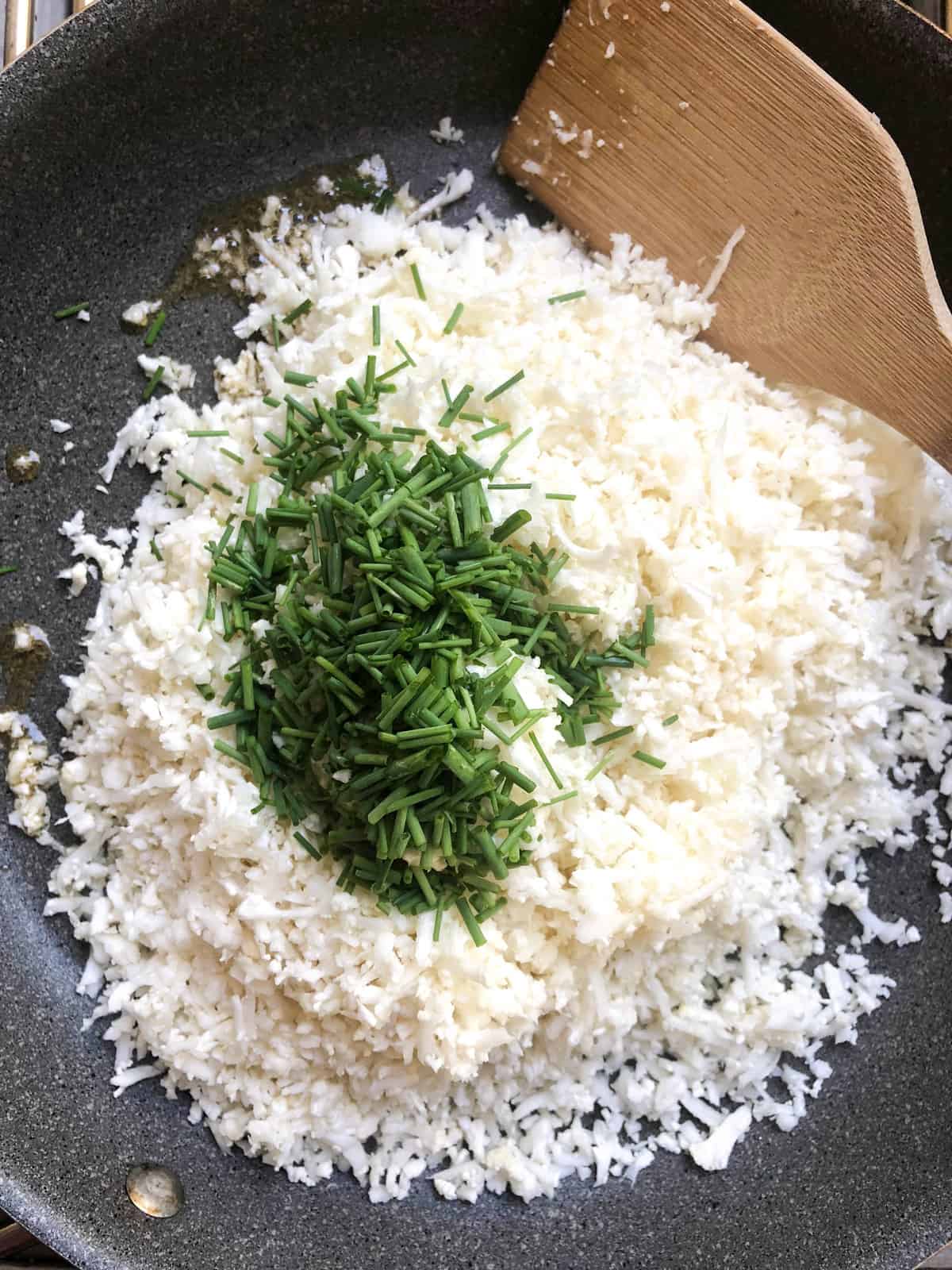 Top with chopped chives.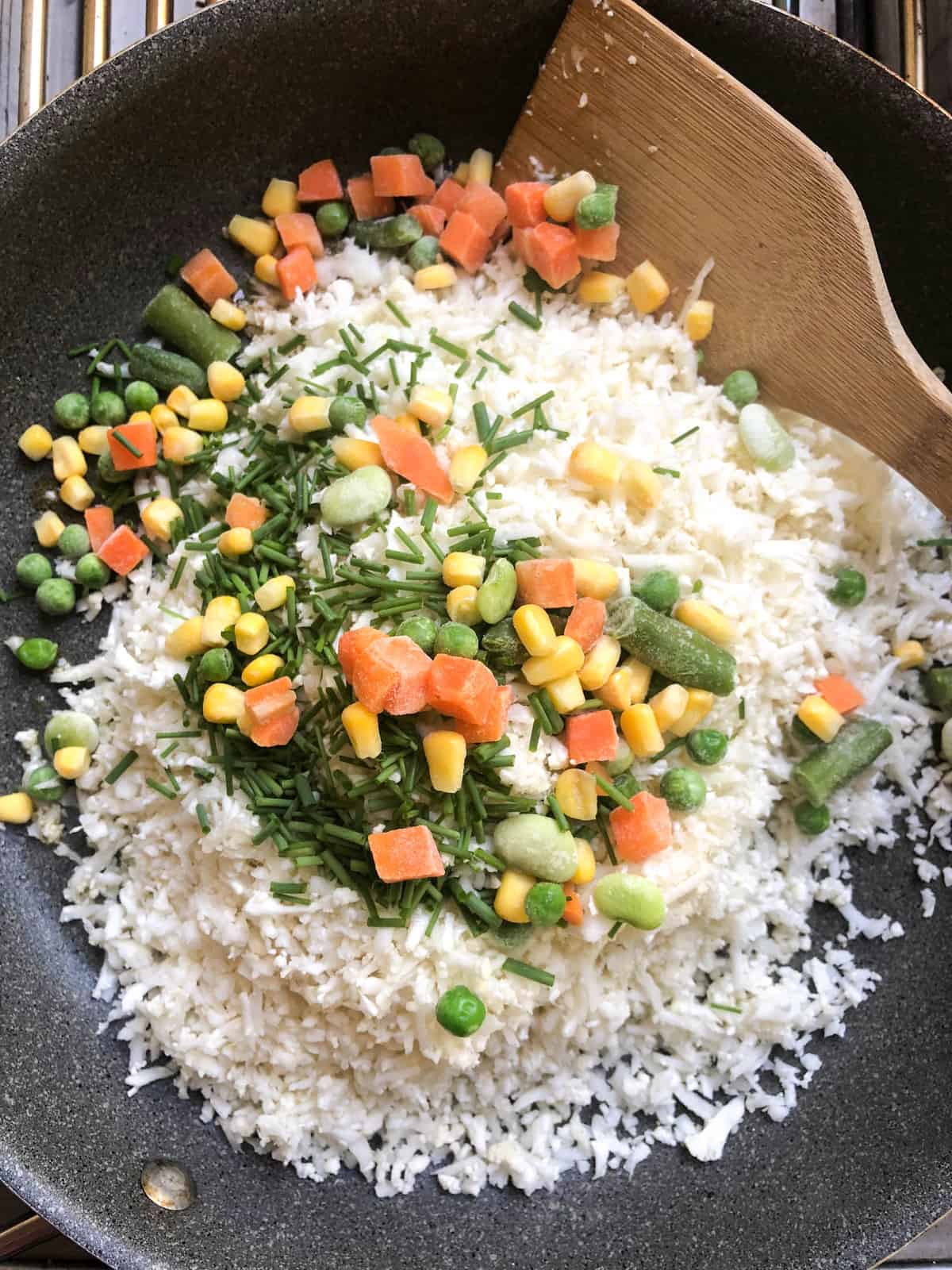 And frozen vegetables.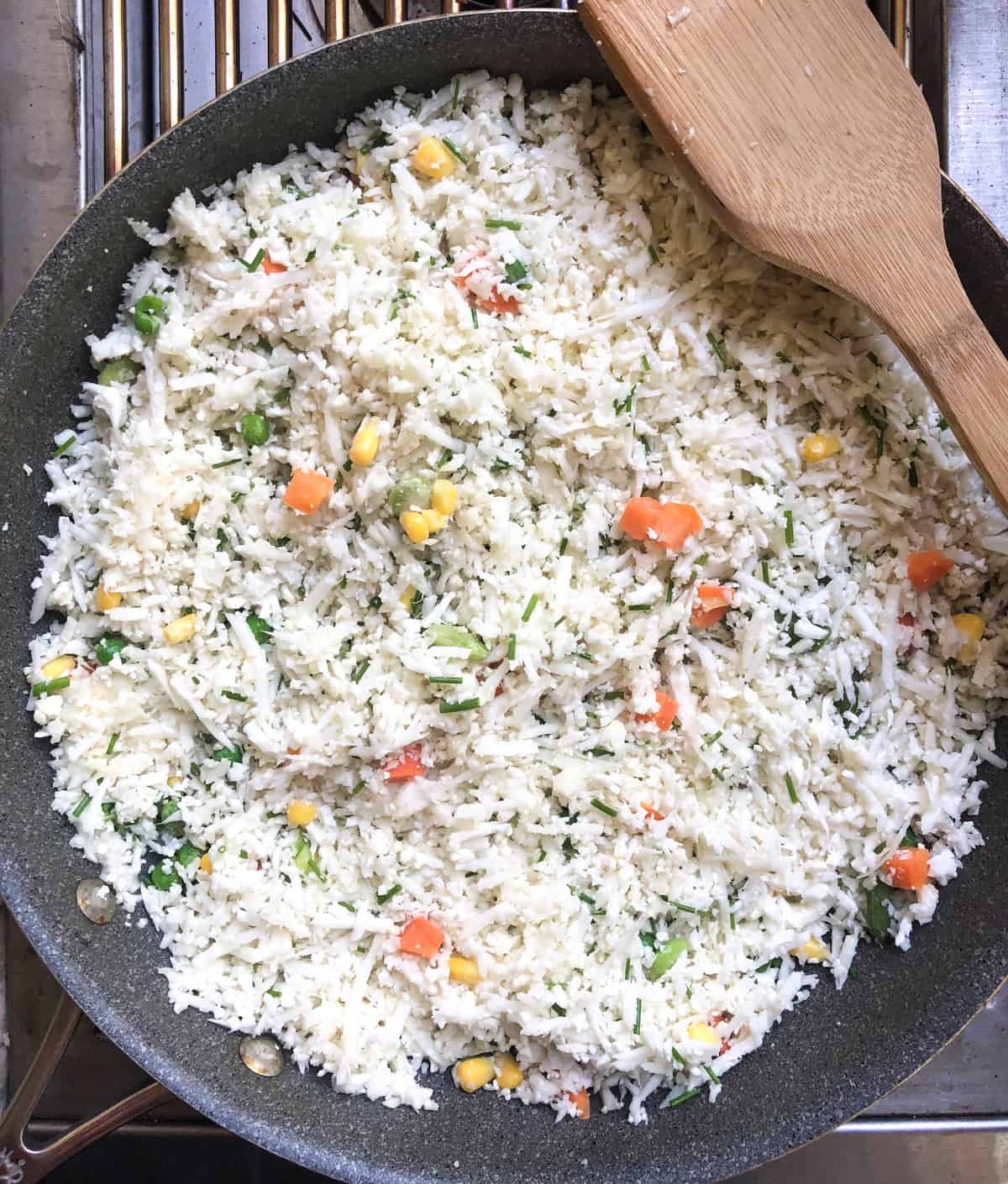 Sauté for about 5 minutes, allowing the cauliflower to soften.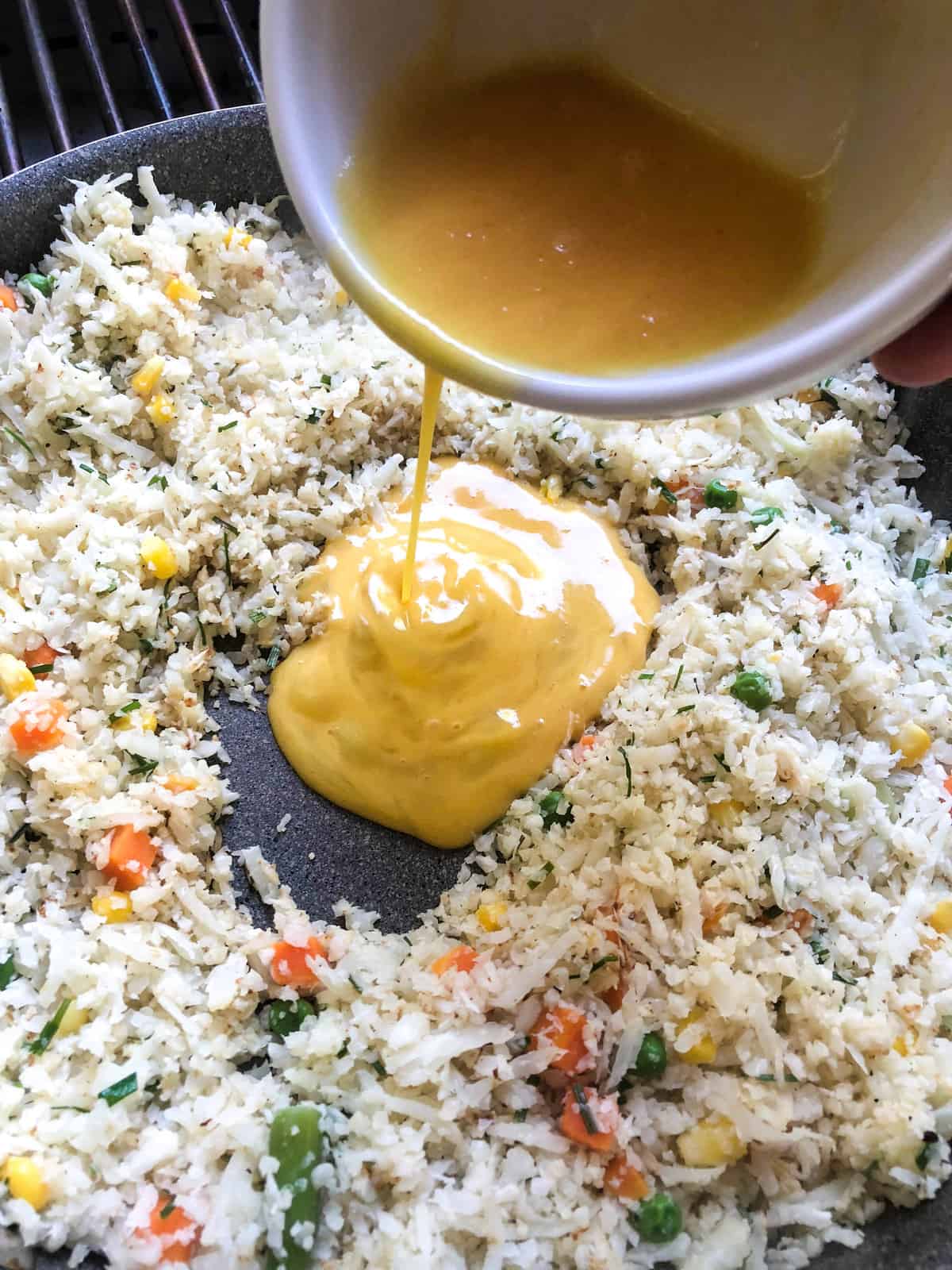 Create a well in the center and pour in the egg mixture and quickly stir to incorporate throughout the "rice."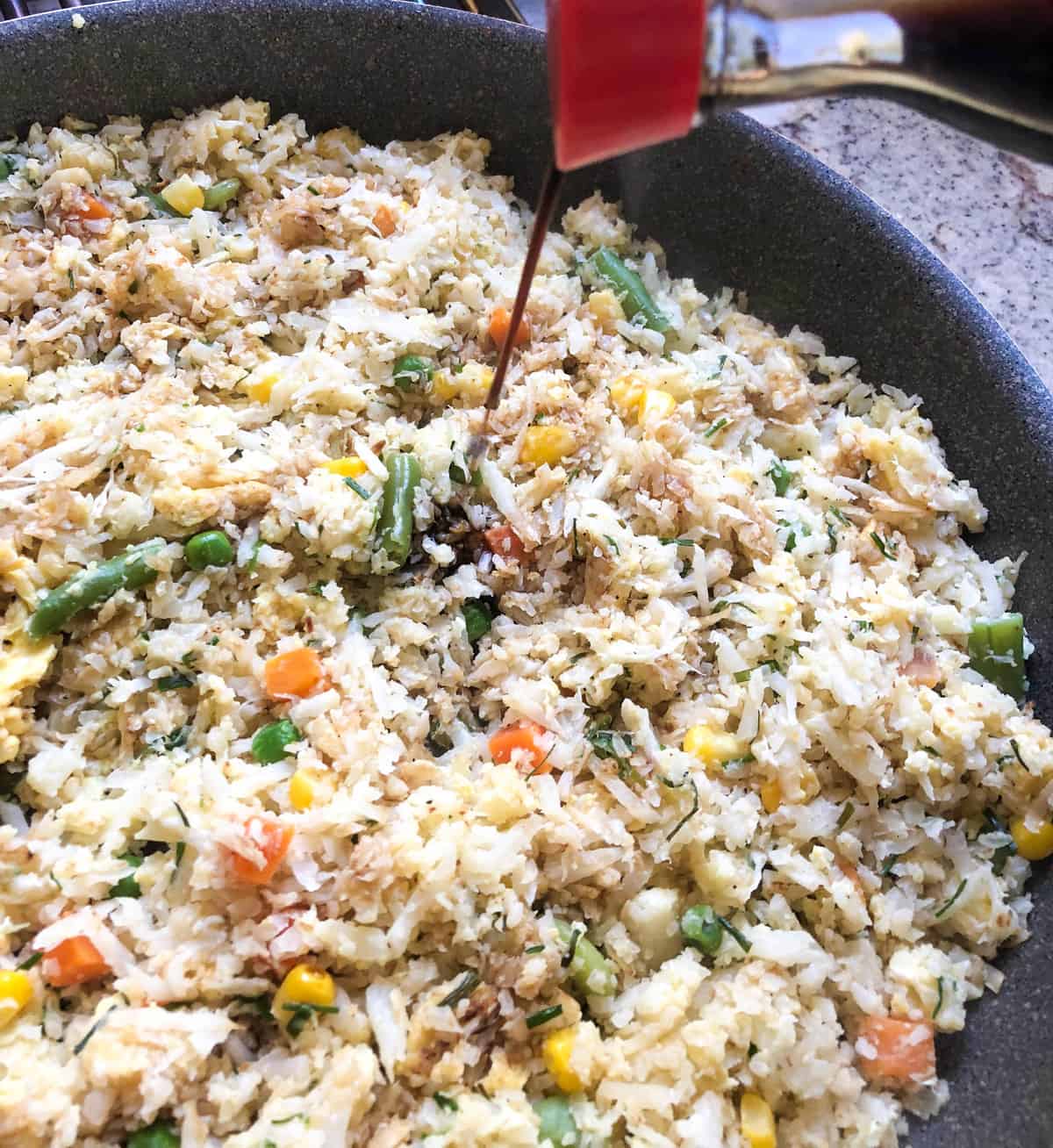 Add a few tablespoons of soy sauce to taste and serve! Seriously, it takes under 10 minutes to prepare this dish from start to finish…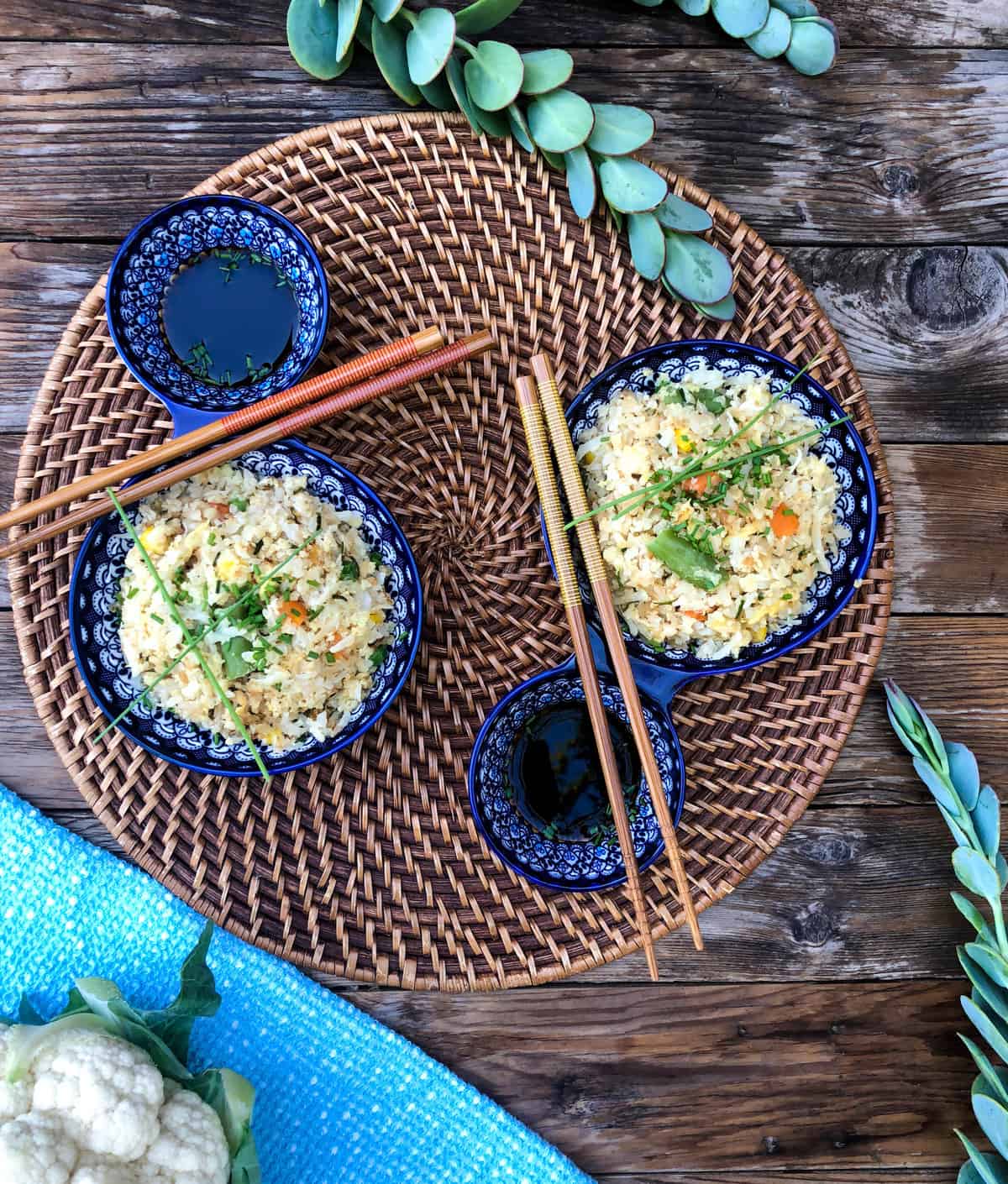 And the result? You can't tell the difference. At. All.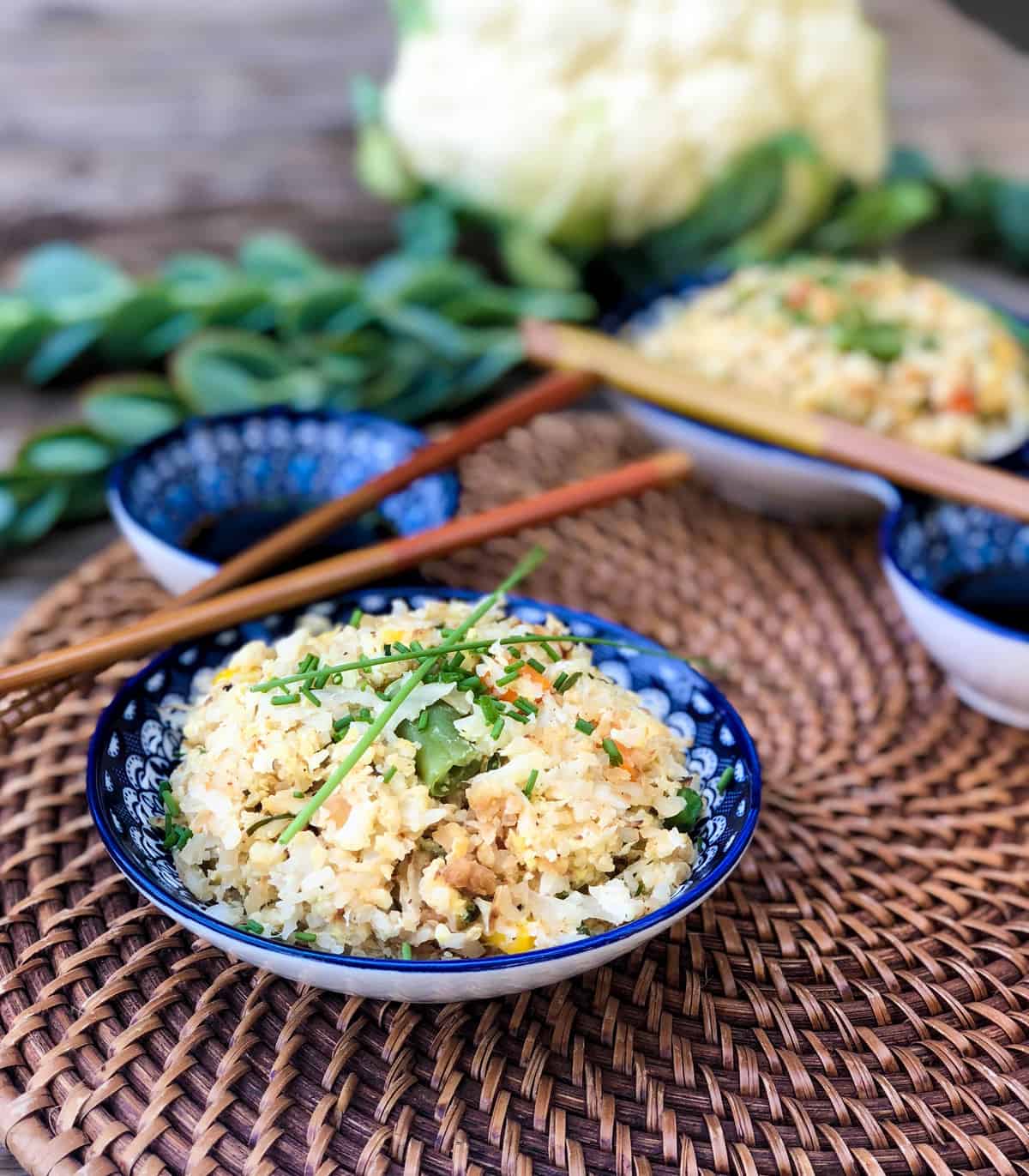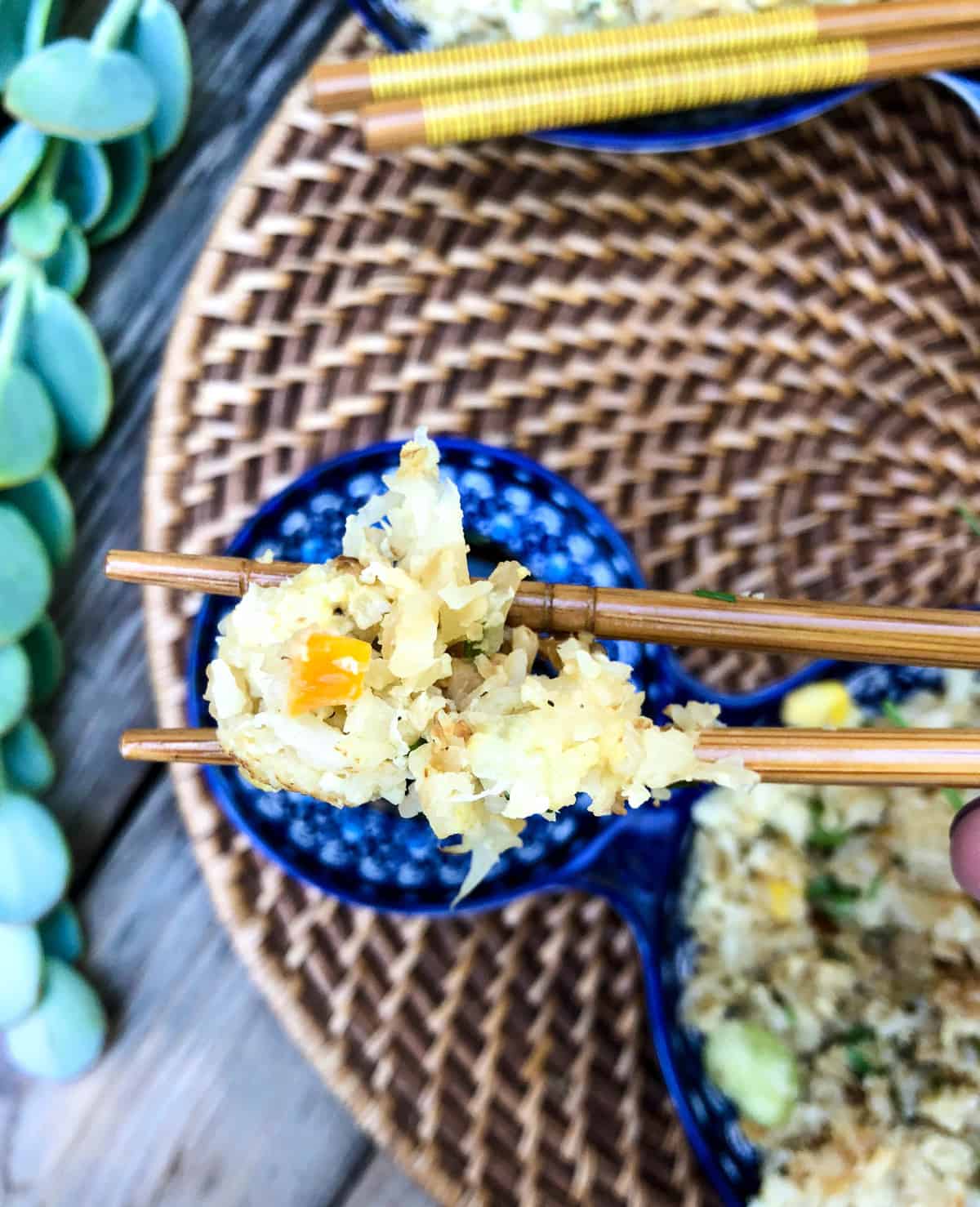 Enjoy!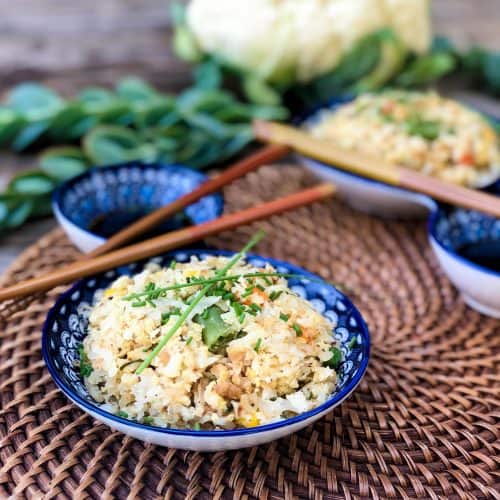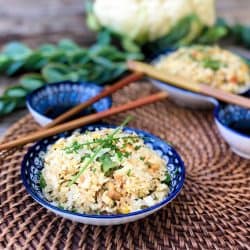 Cauliflower Fried Rice
Ingredients
1 whole head cauliflower
3 cloves garlic, minced
2 tbsp. sesame oil, divided
2 tbsp. soy sauce
1/4 cup chives, chopped
1 eggs
salt and pepper
Instructions
Grate the cauliflower in a food processor until shredded.

In a small bowl, whisk the eggs with the 1 tablespoon of sesame oil, set aside.

Heat 1 tablespoon sesame oil in a non-stick skillet over medium-high heat.

Add the cauliflower, chives and frozen vegetables and sauté for 5 minutes or until softened.

Add the garlic and cook for about one more minute, adding in the salt and pepper.

Create a well in the center of the pan and slowly add the eggs. Quickly stir into the rest of the ingredients, incorporating the egg throughout until set.

Add the soy sauce, stir, and serve.