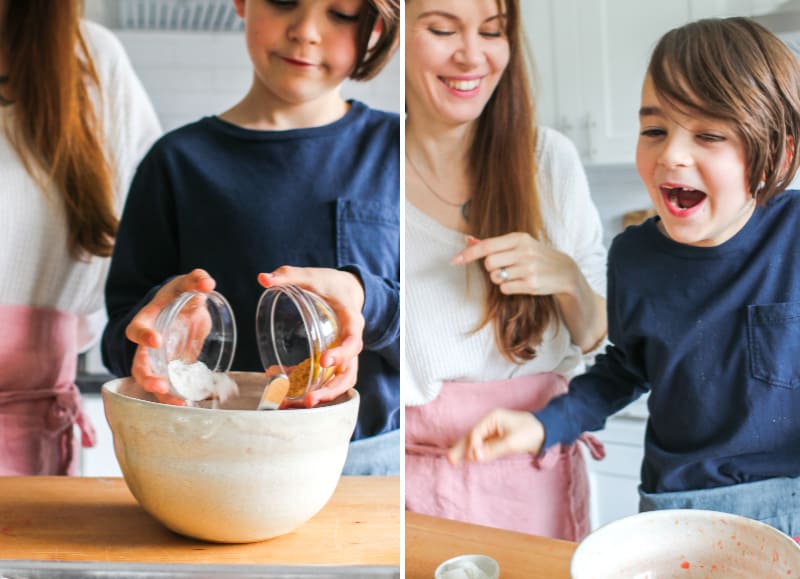 CA GROWN Blog
Discover. Learn. Connect.
CA GROWN Kids: Fun + Fruity Desserts Kids Can Make, and Eat!
June 2, 2020
Eat the Season!
Sign Up For Weekly Recipes
« Back to Recipes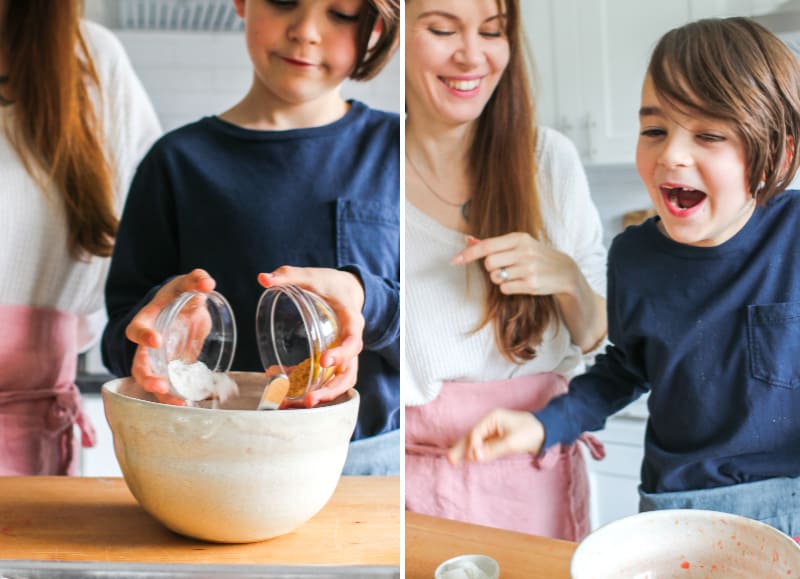 CA GROWN Kids: Fun + Fruity Desserts Kids Can Make, and Eat!
It's certainly easier to get kids to eat every last bite when you're serving dessert. It's also easier to get them them cooking when they're excited about the finished dish! Here are a few of our favorite fun and fruity desserts kids can make – either on their own or with your help, depending on age and skill level. Since the recipes all star California grown fruits and nuts, you don't even have to worry about them ruining their dinner if they sneak a taste or two.
In fact, we won't even ruin the fun by telling them they're learning math, science and life skills while making treats!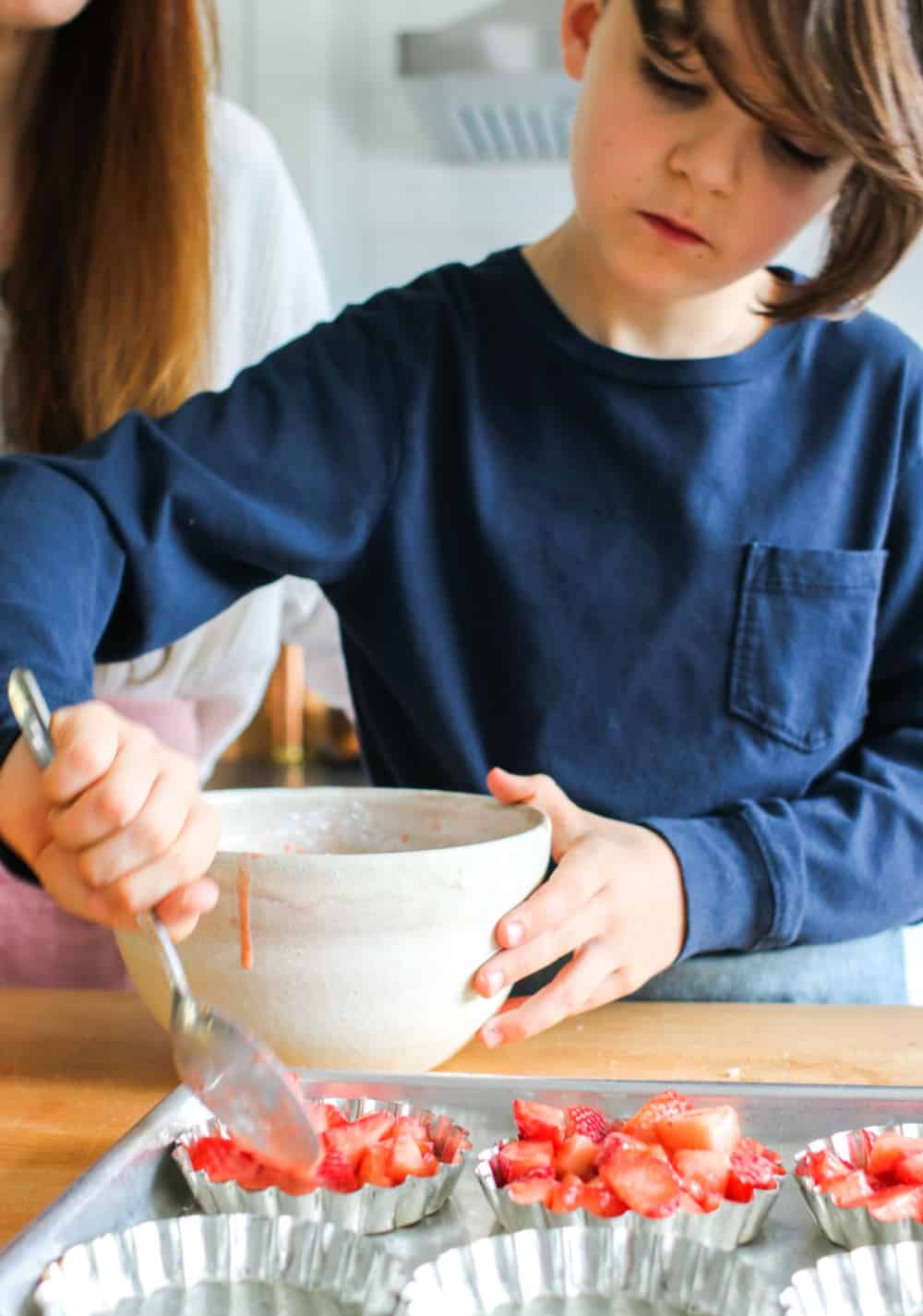 Individual desserts are always a hit with kids. Maybe because there's no sharing required? These Strawberry Crisps from our friend Meg at This Mess Is Ours are super simple and totally delicious.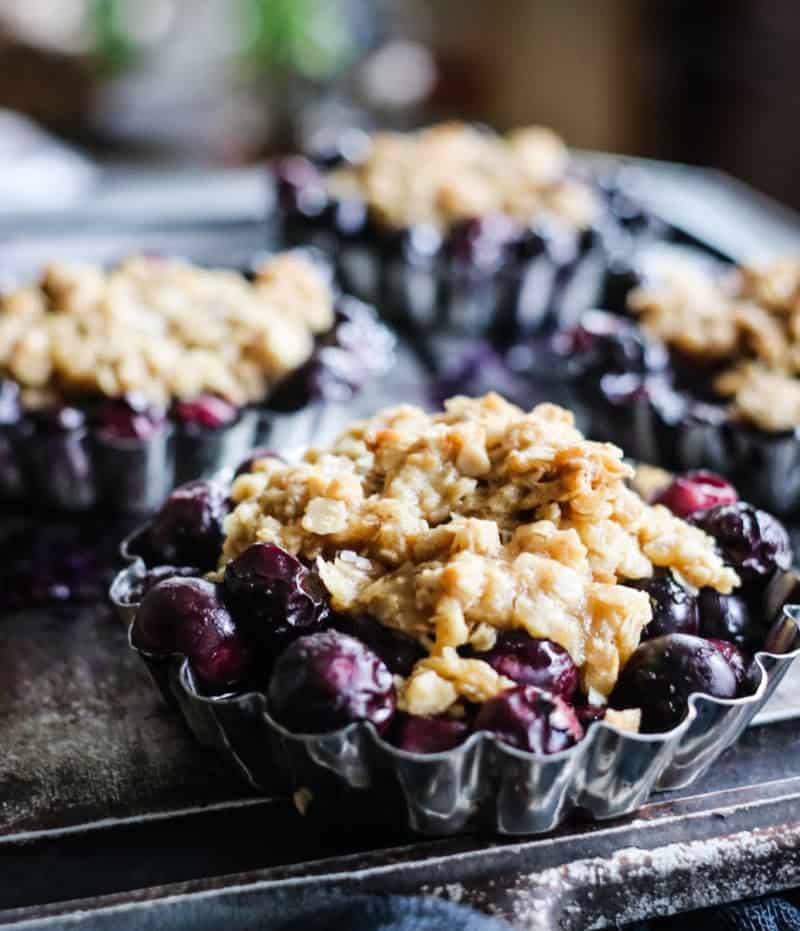 If blueberry is more your speed (or blue is your kiddo's favorite color!) try these Individual Blueberry Crisps from G-Free Foodie. Just as easy, different California grown berry!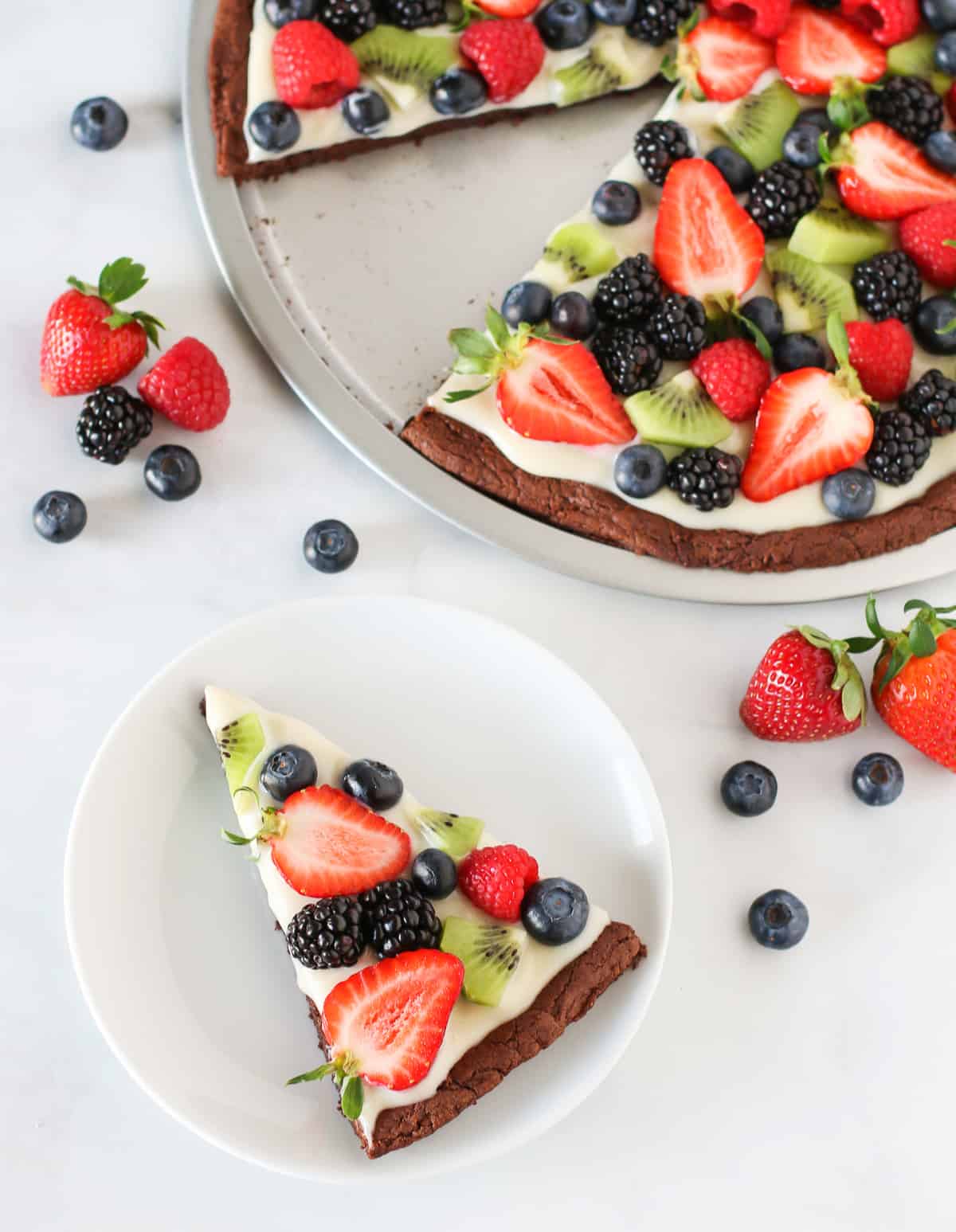 Dessert and pizza? Kids aren't the only ones who are all-in on this recipe! Even better, this Brownie Fruit Pizza recipe from Sarah Bakes Gluten Free is made without gluten and most allergens, so everyone can enjoy it.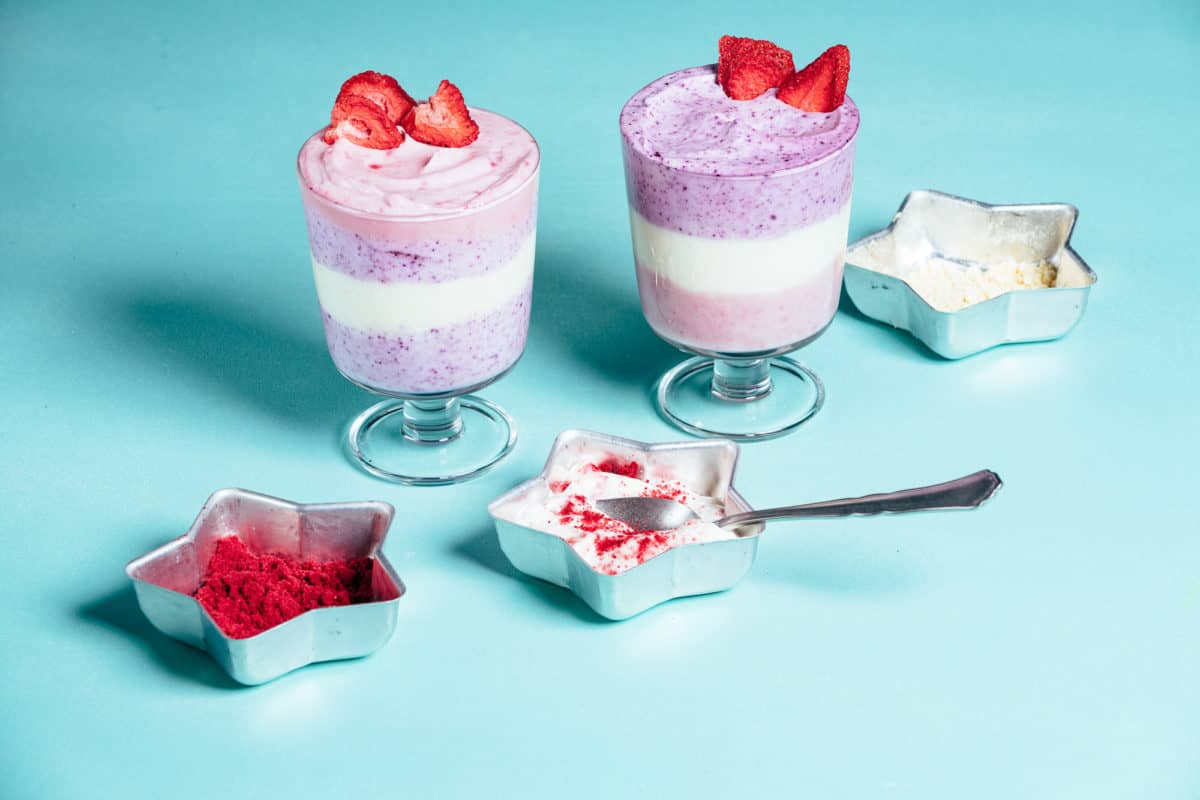 These colorful treats get their pastel hues from magical unicorn powder. Okay, it's actually from freeze dried fruit, but we won't tell if you don't.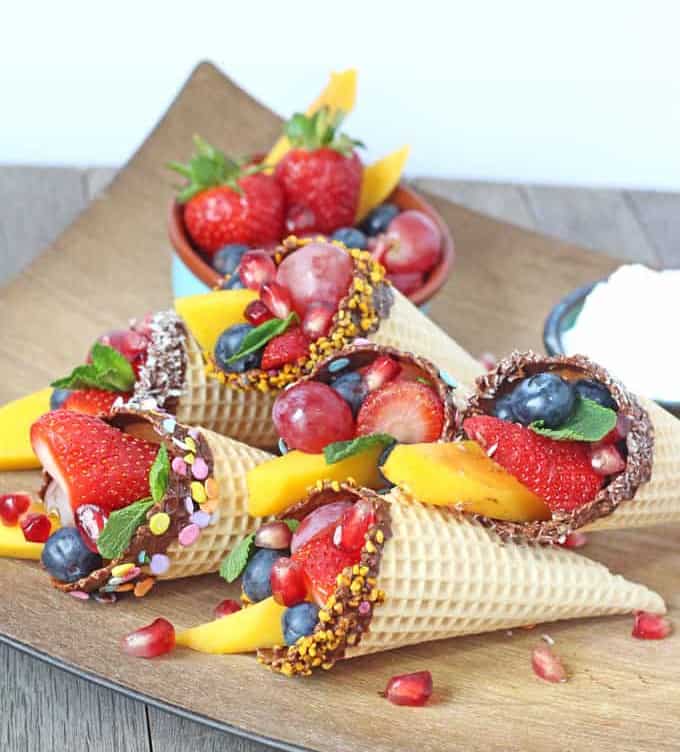 We're totally crushing on this easy alternative to ice cream cones from My Fussy Eater. This version is packed with sweet, juicy fresh fruit, the cones can be decorated with their favorite toppings…and they don't melt. YES.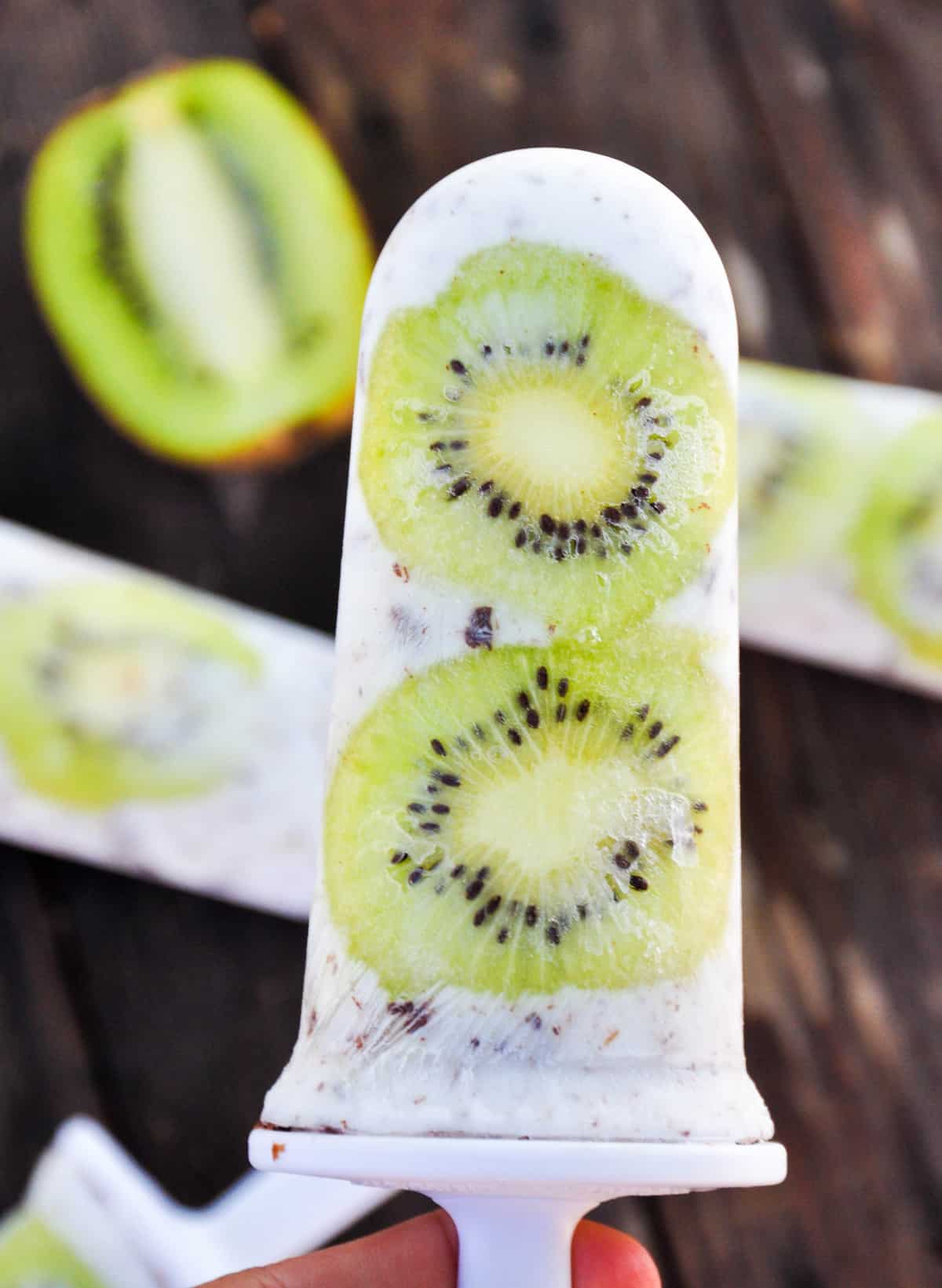 Making popsicles is a summer tradition. These Kiwi Almond Popsicles are delicious and refreshing. Not a fan of kiwi? Try them with your favorite fresh berries instead!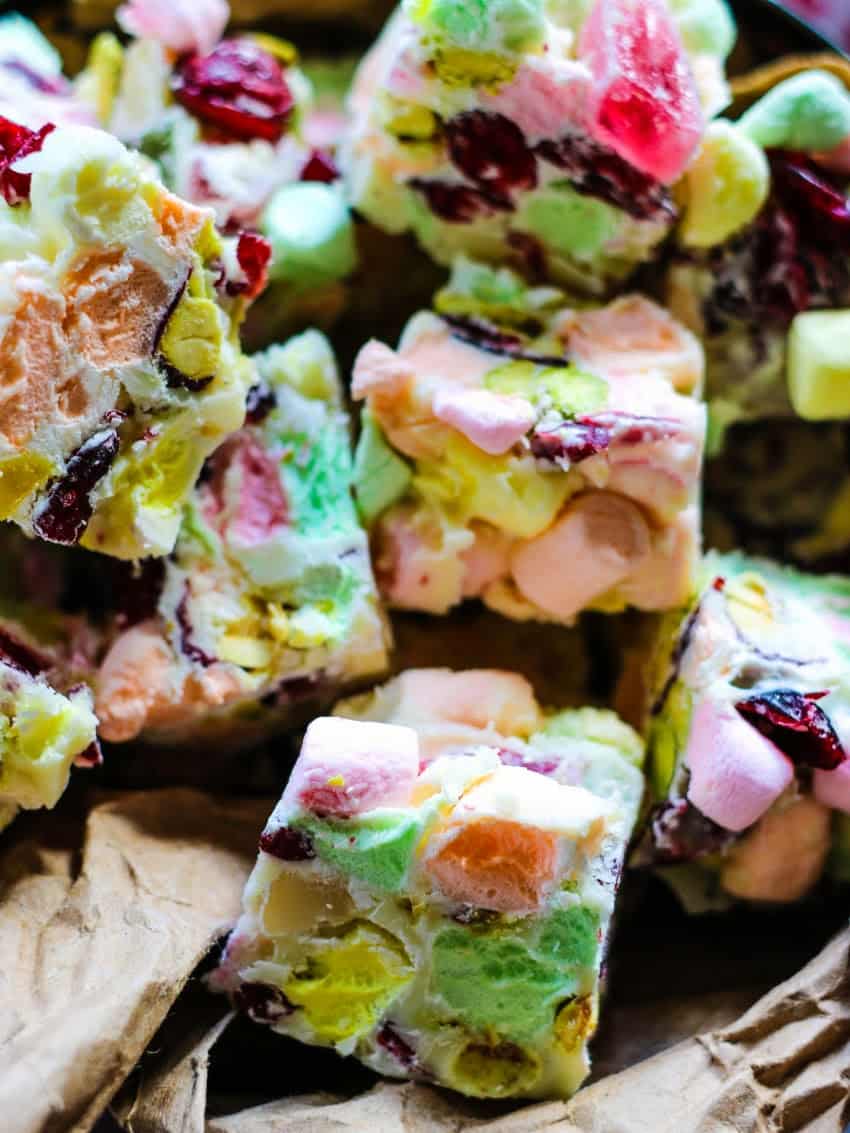 This White Chocolate Rocky Road is packed with California Pistachios and colorful dried fruit. It's about as close to "healthy candy" as you're going to get.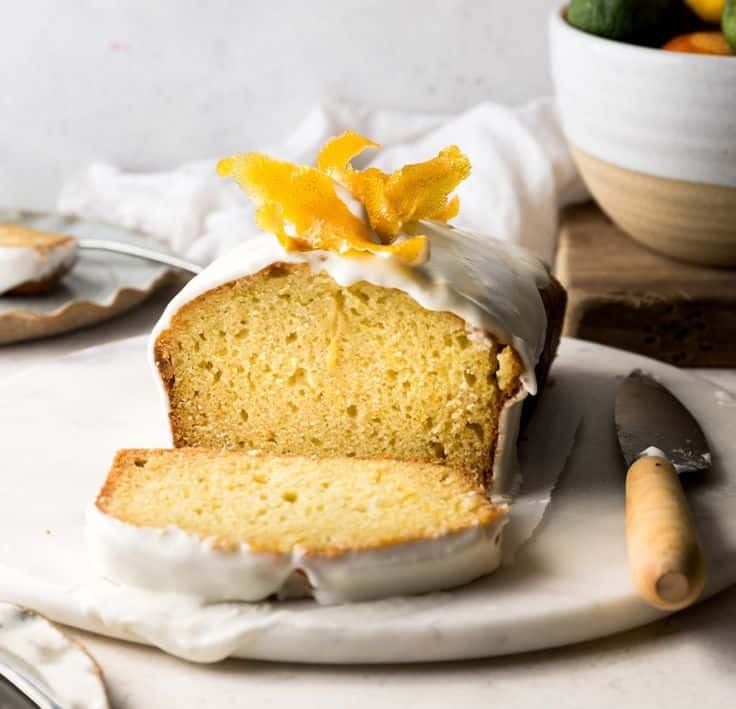 Got a kiddo that's a lemon lover? A loaf cake is a great place to get started with the lemon love. This Fresh Lemon Cake recipe from Displaced Housewife has a lemony soak & a glaze for tons of flavor – and tons of learning.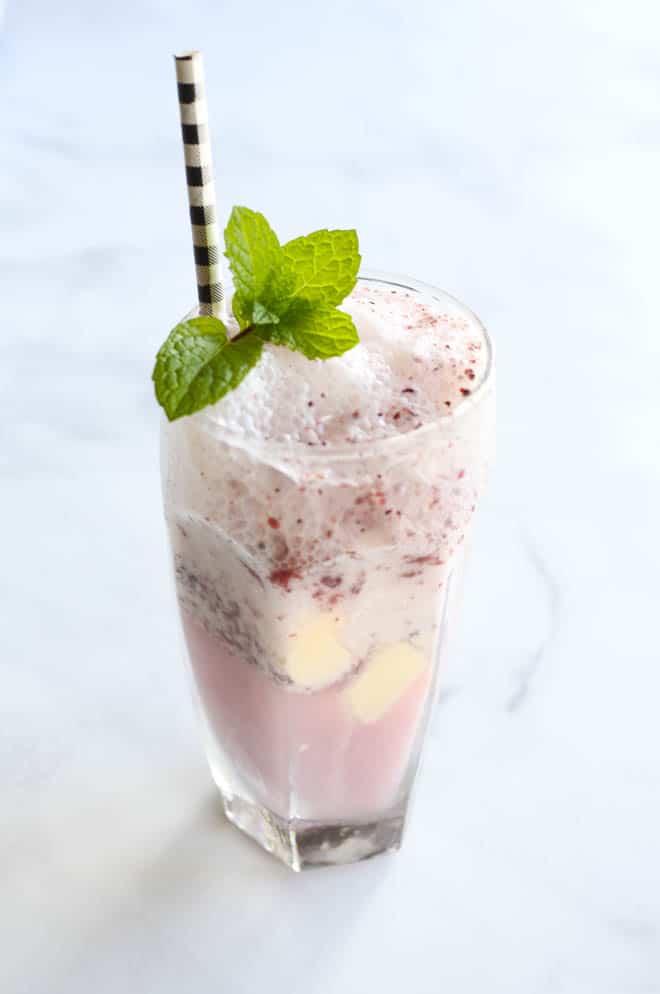 This Blueberry Soda Float is a total blast from the past. Mix it up with any fruit you have on hand – or with your favorites.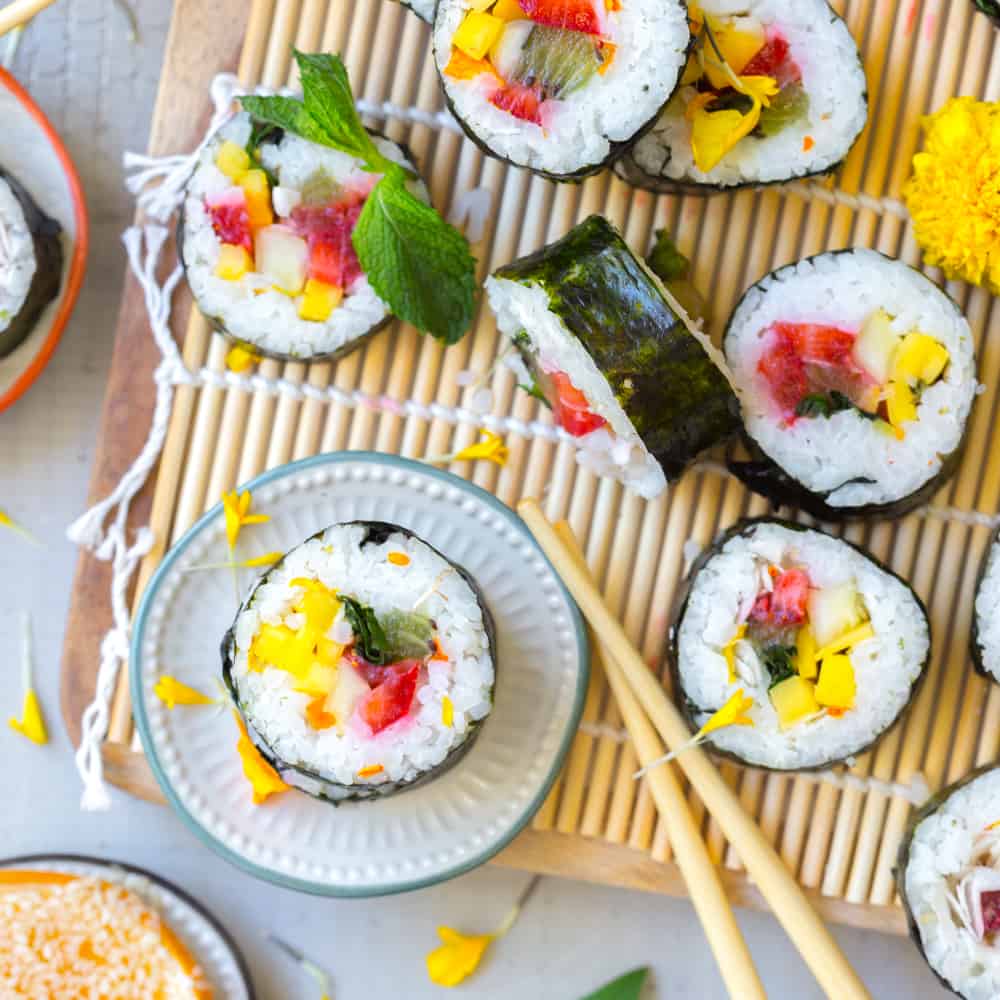 Let's roll! How fun is this fruity dessert sushi from Becky of Baking the Goods? Kids will love filling and rolling unique treat. Plus, they can dunk it in the zesty lime, honey and sesame dip.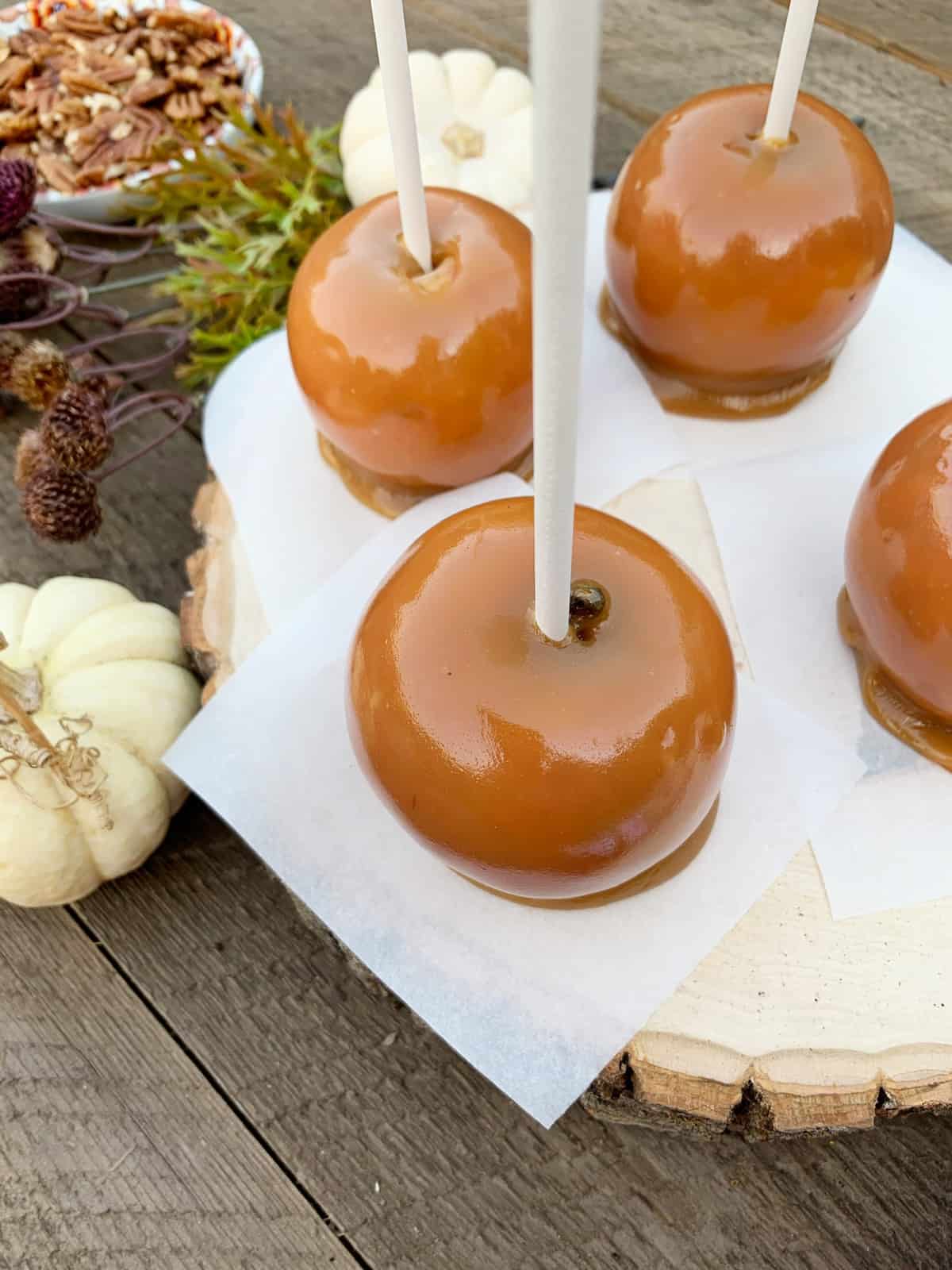 Ooey, gooey, buttery delicious caramel apples – what could be better for an afternoon treat or to pass out to your friends?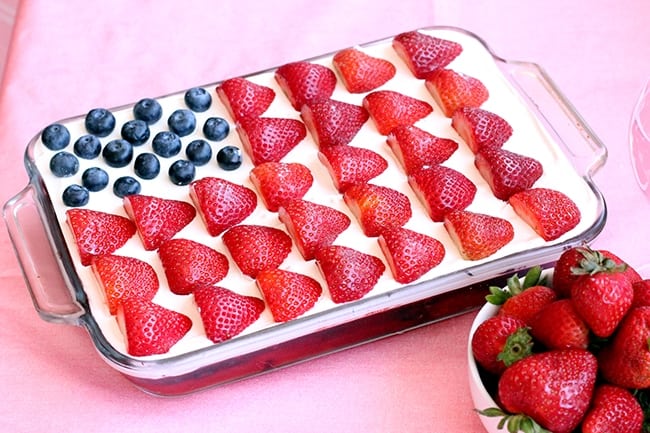 California grown berries are the star of this patriotic treat from Best Friends for Frosting. Let the kids arrange the berries on top to create the festive flag design, plus they can layer in the cake and make the berry and gelatin layers.
Got kids that love the kitchen? Check out these Fun Food Art Ideas too!
When you try out these delicious desserts kids can make, be sure to snap a photo and tag us on Instagram at @cagrownofficial and use #CAGROWN
Guest post by K.C. Cornwell for California Grown. See more of K.C.'s work on her blog G-Free Foodie