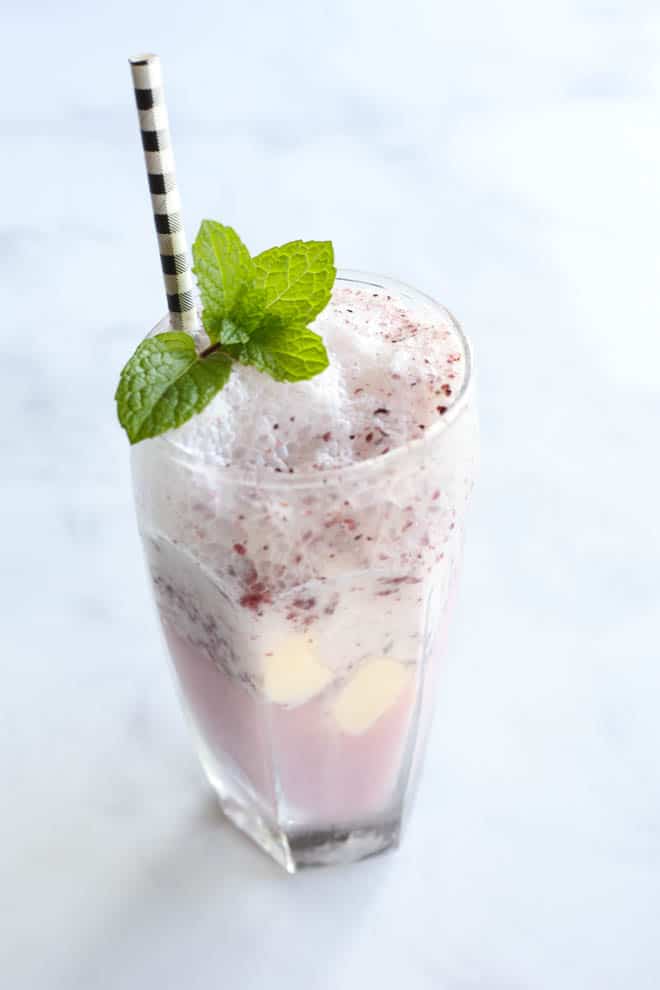 CA GROWN Blog
Discover. Learn. Connect.
Blueberry Soda Float
May 1, 2019
Eat the Season!
Sign Up For Weekly Recipes
« Back to Recipes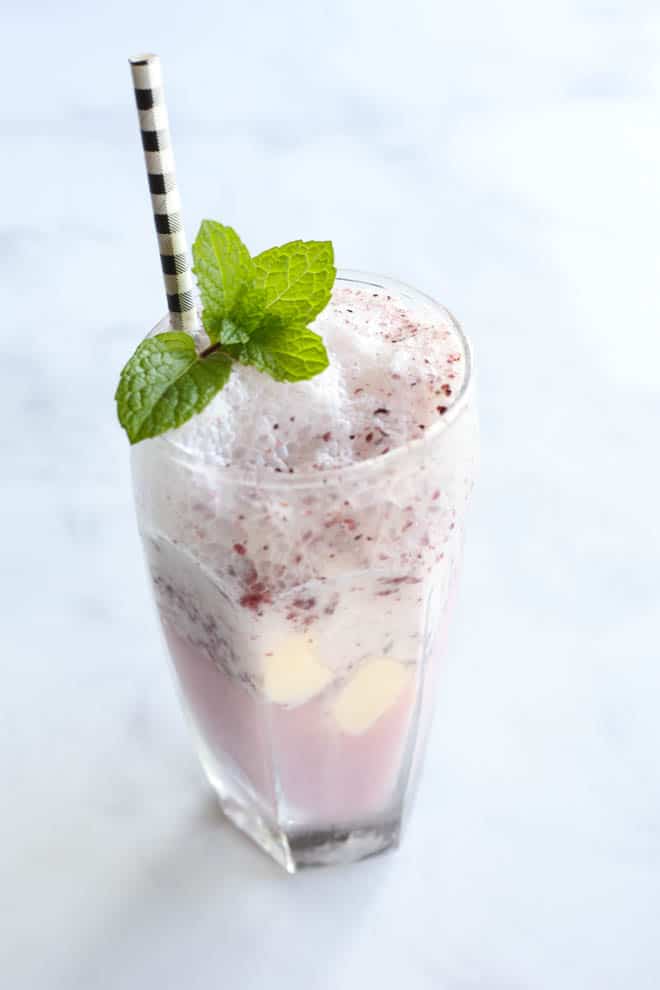 Blueberry Soda Float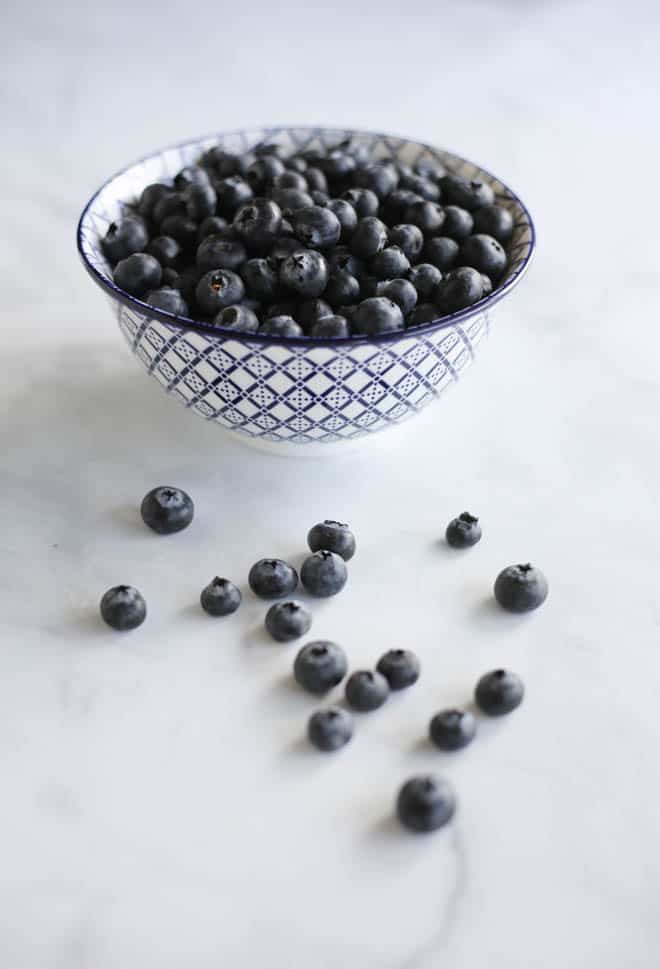 With the temps rising and summer on the horizon, this fruity soda float recipe is the perfect one to have in your back pocket for a perfect treat to cool you off!
I used these beautiful blueberries, and the combination with the vanilla ice cream was ah-mazing!
I've always adored blueberries-they are the perfect little size to pop in your mouth, and I can never stop at just one handful.
I love them frozen! So refreshing, and did you know blueberries freeze in just 4 minutes!? Plus all those antioxidants-bonus!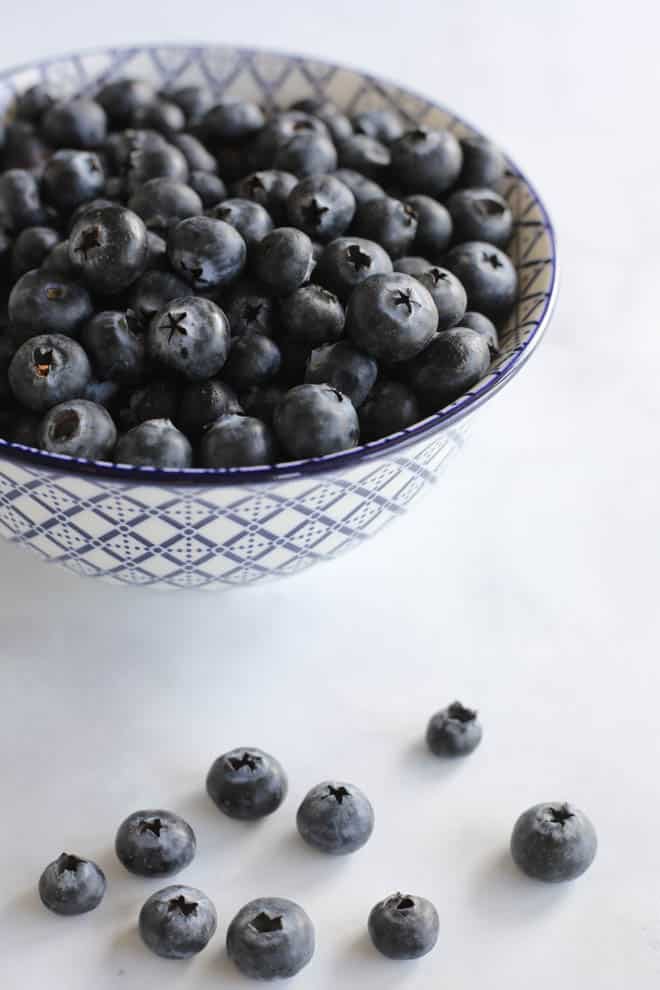 I started with 2 cups of fresh blueberries, and about 1/4 cup of water, blended well.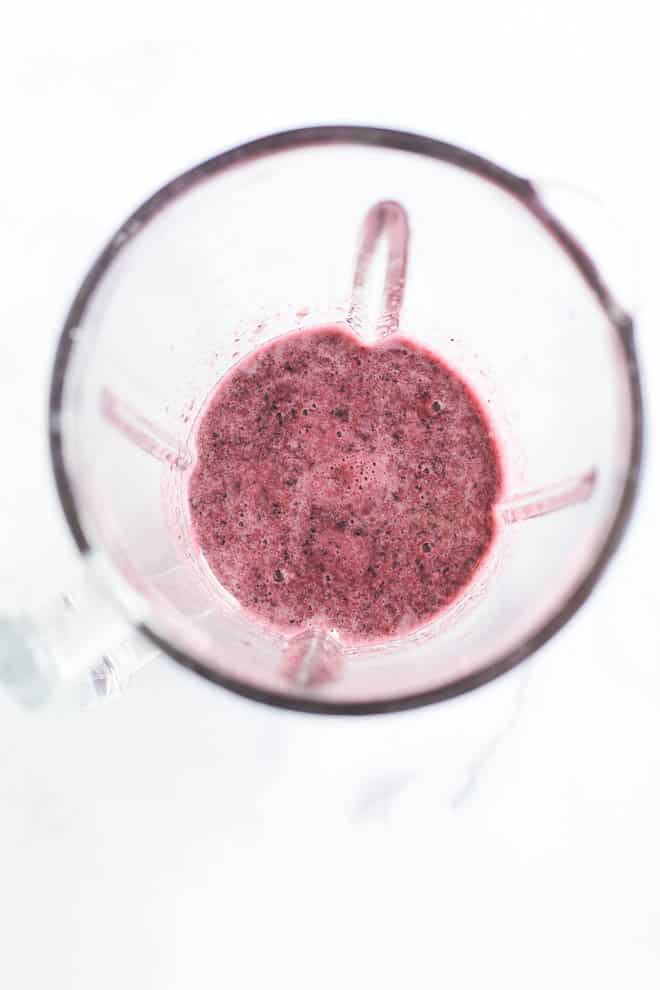 I love that color!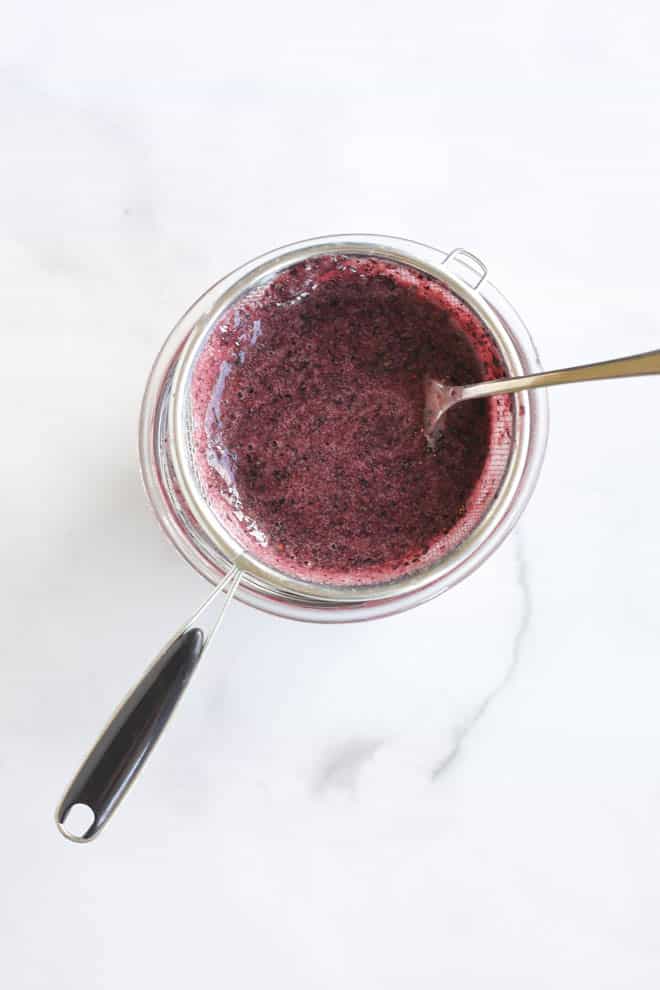 Since blueberries don't have seeds like blackberries or raspberries, they don't need much straining, but I put them through a fine sieve anyways, to get rid of some of the skin.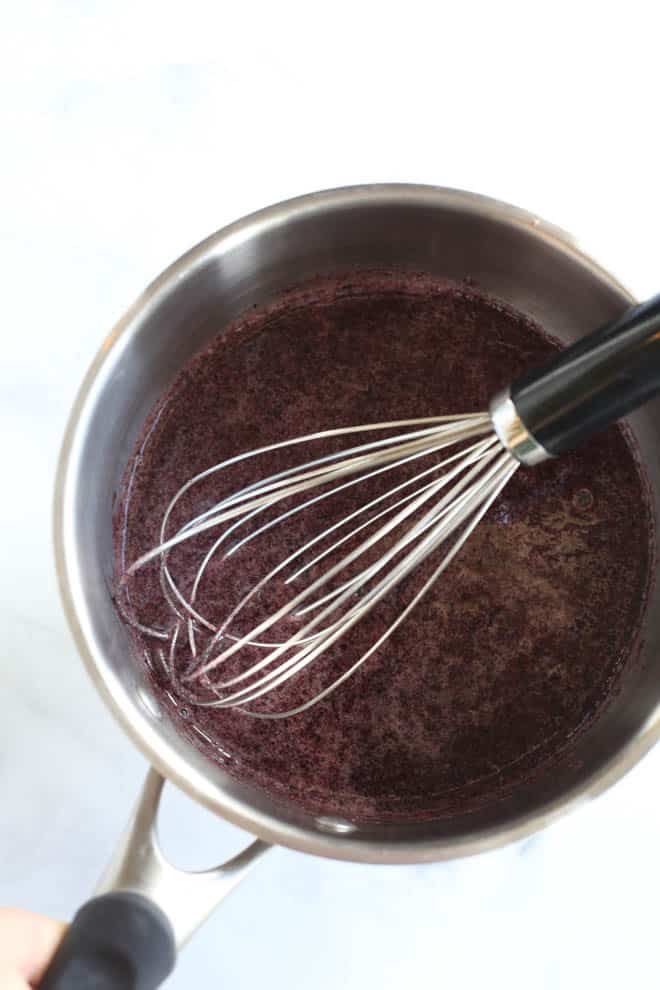 Then, take about half of the mixture (about 1/2 cup), and mix it with 1/3 cup sugar in a pan, heating and stirring until the sugar is dissolved. Let cool and combine with the other half of the blueberry puree.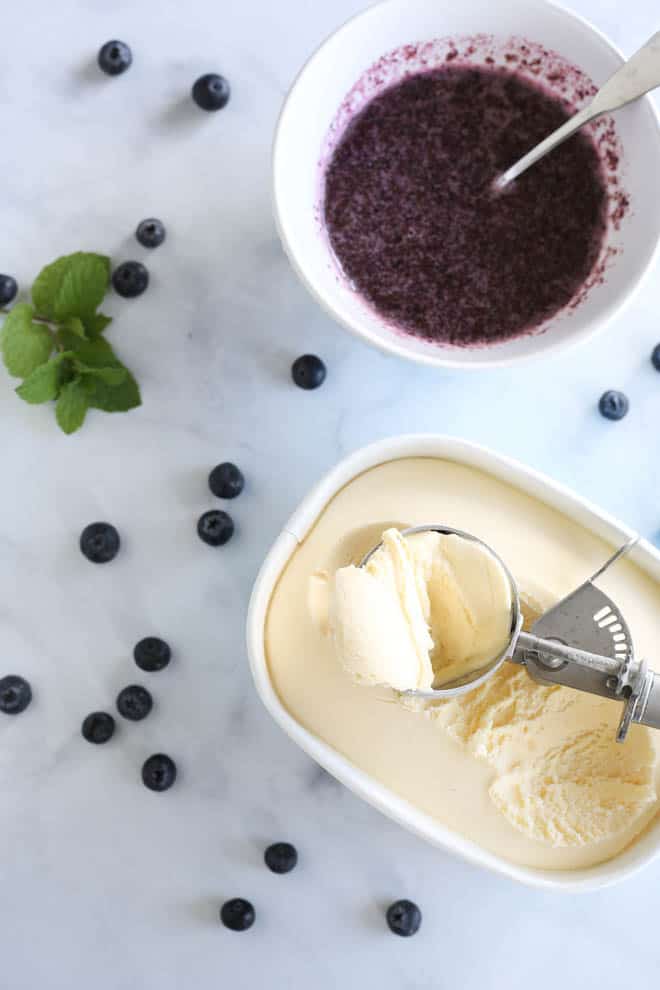 Let's get ready to assemble the floats!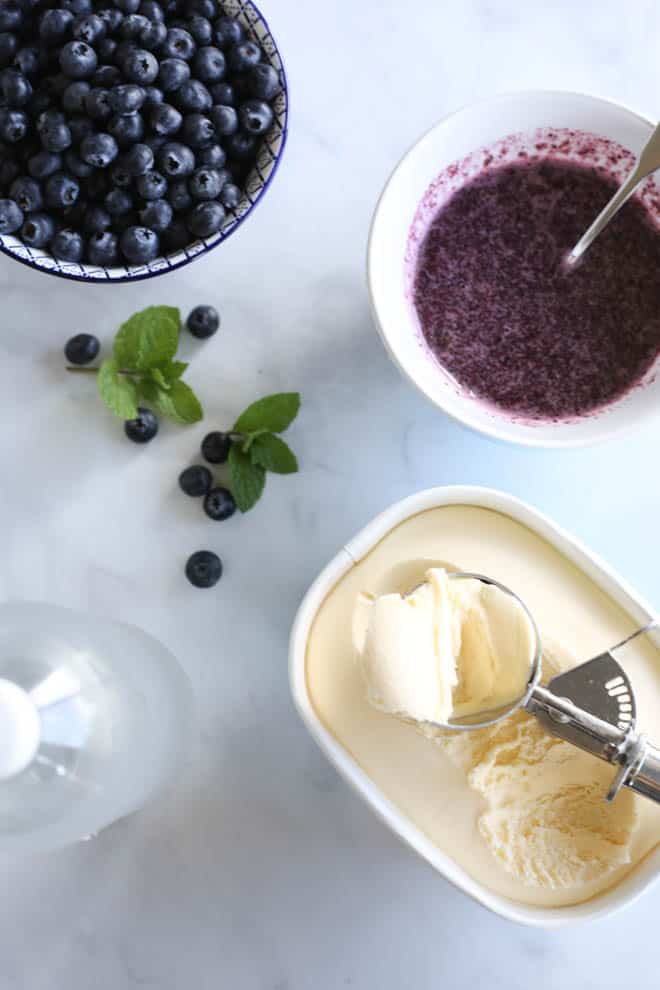 Start with a spoonful of blueberry syrup in the bottom, 1 to 2 scoops of vanilla ice cream, a little more blueberry syrup, and then fill in the cracks with club soda!
The combinations for these floats that you could come up with are never ending! We made one with watermelon sparkling water and it was delish!
Or raspberry & lime? yum!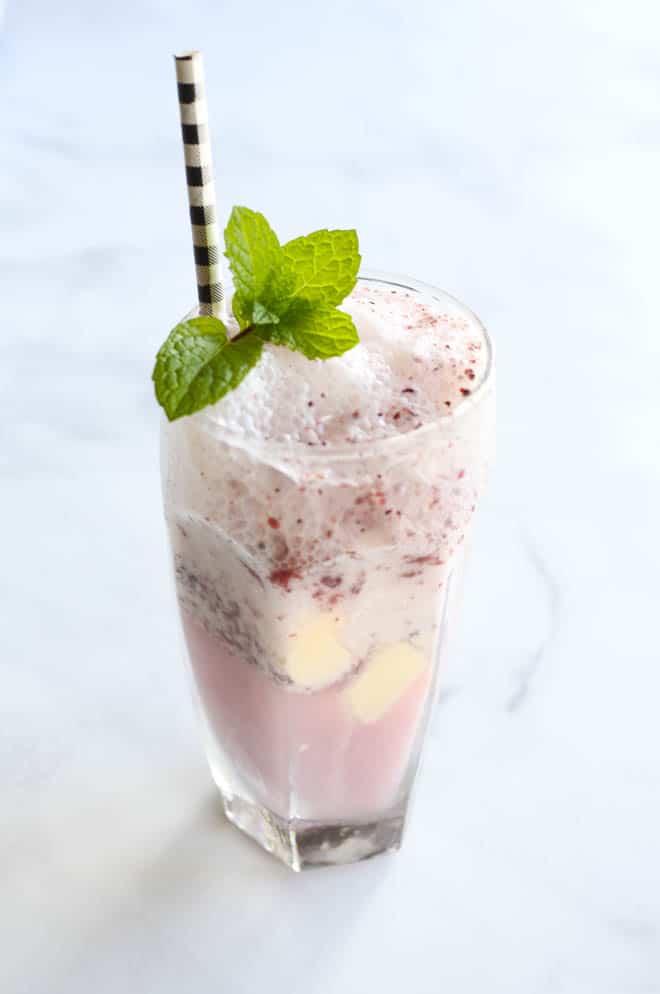 My kids enjoyed mini versions of this treat, and they were all big fans!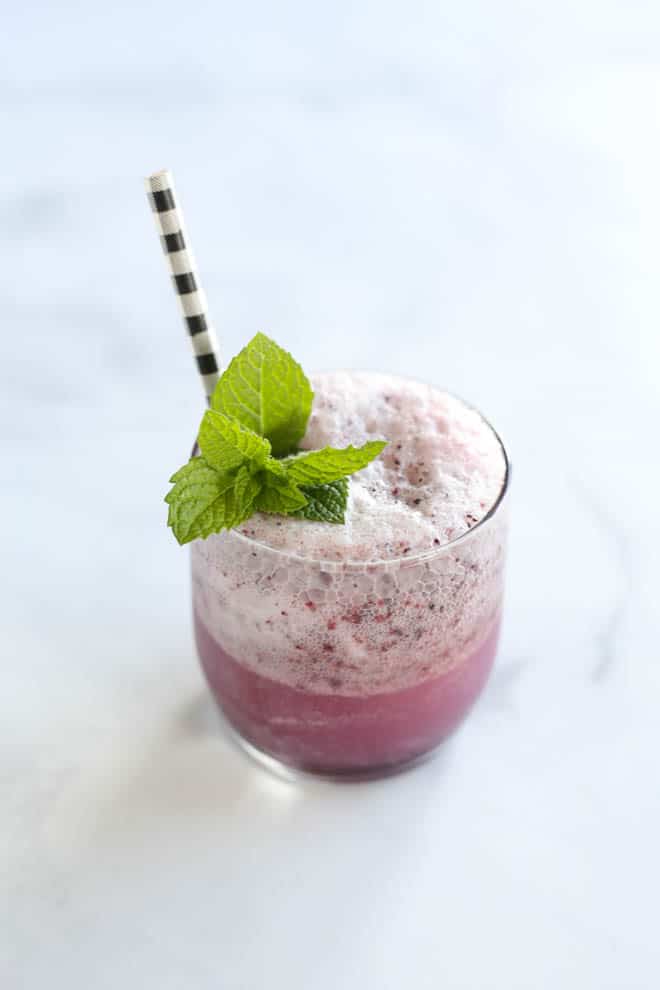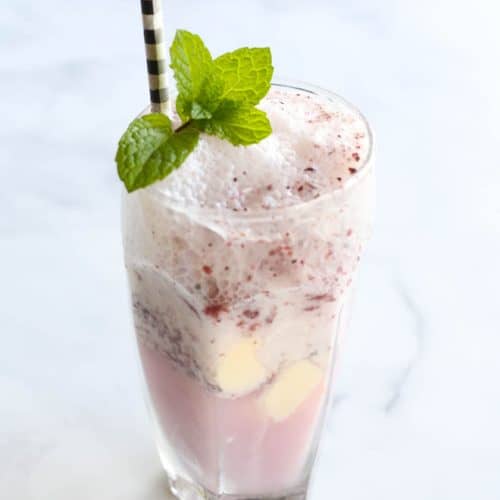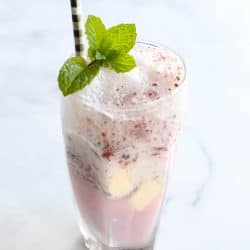 Blueberry Soda Float
Ingredients
2 cups fresh blueberries
1/4 cup water
1/3 cup sugar
2 cups French vanilla ice cream
1 liter club soda
fresh mint for garnish
Instructions
Add berries and water to a blender and puree well. Pour the blueberry puree through a fine mesh sieve to remove most of the skin. (Some will still remain, if the skin doesn't bother you, omit this step)

Take 1/2 cup of the blueberry puree and add to a saucepan with 1/3 cup sugar. Whisk consistently until the sugar dissolves and is simmering. Remove from heat and let cool, then add to the rest of the puree.

Add a spoonful of blueberry mixture to the bottom of a large glass, then top with 1-2 scoops of vanilla ice cream. Add more blueberry mixture, then fill the rest of the way with club soda and stir.

Garnish with fresh mint and enjoy!
Notes