Stirm Wine Co. – A Small Boutique Winery with Big Dreams in California's Pajaro Valley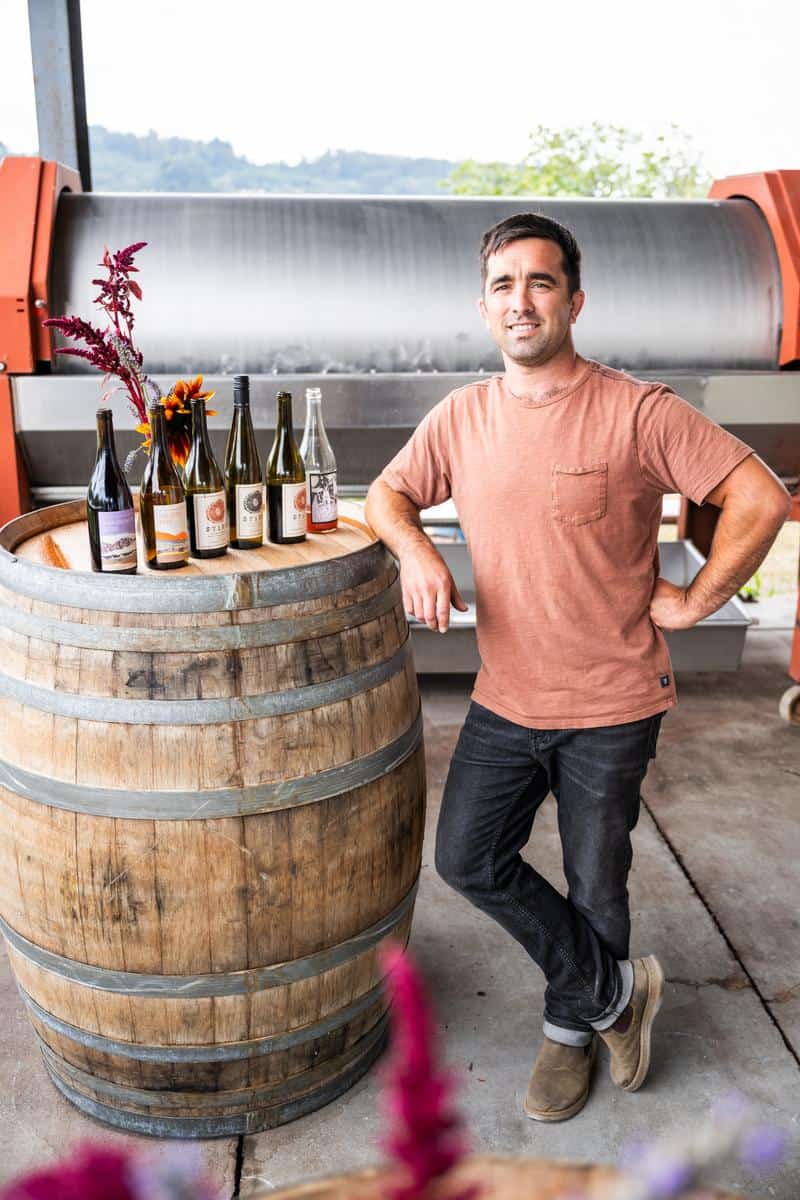 Ryan Stirm, winemaker at Stirm Wine Co., is about as down to earth as his small boutique winery which is hidden on a hillside in the Pajaro Valley. He didn't plan to be a winemaker, but that's the path his wrestling buddies took in college. For lack of anything better to do, he explains, he pretty much tagged along. Though Ryan had always been interested in food, he had never really been interested in wine before starting enology and viticulture courses. During college, he found himself loving the art and science of wine production.
Passion for the Process
Ryan worked at some very large wine producers in the state while in college and was grateful for the skills he learned there. He knew however that he wanted something different. In 2013 he became assistant winemaker at Tyler Winery, a small operation Santa Barbara County. After two years with Tyler, Ryan knew he loved being involved in all parts of winemaking. Ready to launch his own label, Ryan moved to the Santa Cruz Mountains in 2015. "I started Stirm just two years out of college. And I have to do a little bit of everything from emails to hoeing the vines, to spraying to racking barrels, cleaning, hauling. It's kind of all-encompassing," he says. Now, Stirm Wine Co. is on its 11th vintage this year.
Despite ten vintages behind them, Ryan explains "We're still a start-up, but we're in the second phase of that start-up life." In his first year of operation, they sold eight cases. This year, it will be 8,000. Ryan sources his grapes from the Pajaro Valley and San Benito County, and has started a small 2-acre estate vineyard at his facility. "The Pajaro Valley, which is where our winery and vineyard is located, is special as it's the strawberry bowl of America. The mild and temperate maritime climate is well suited to a range of specialty crops notably berries, apples, and greens; but winegrapes also love the cooler climate of this valley," he says.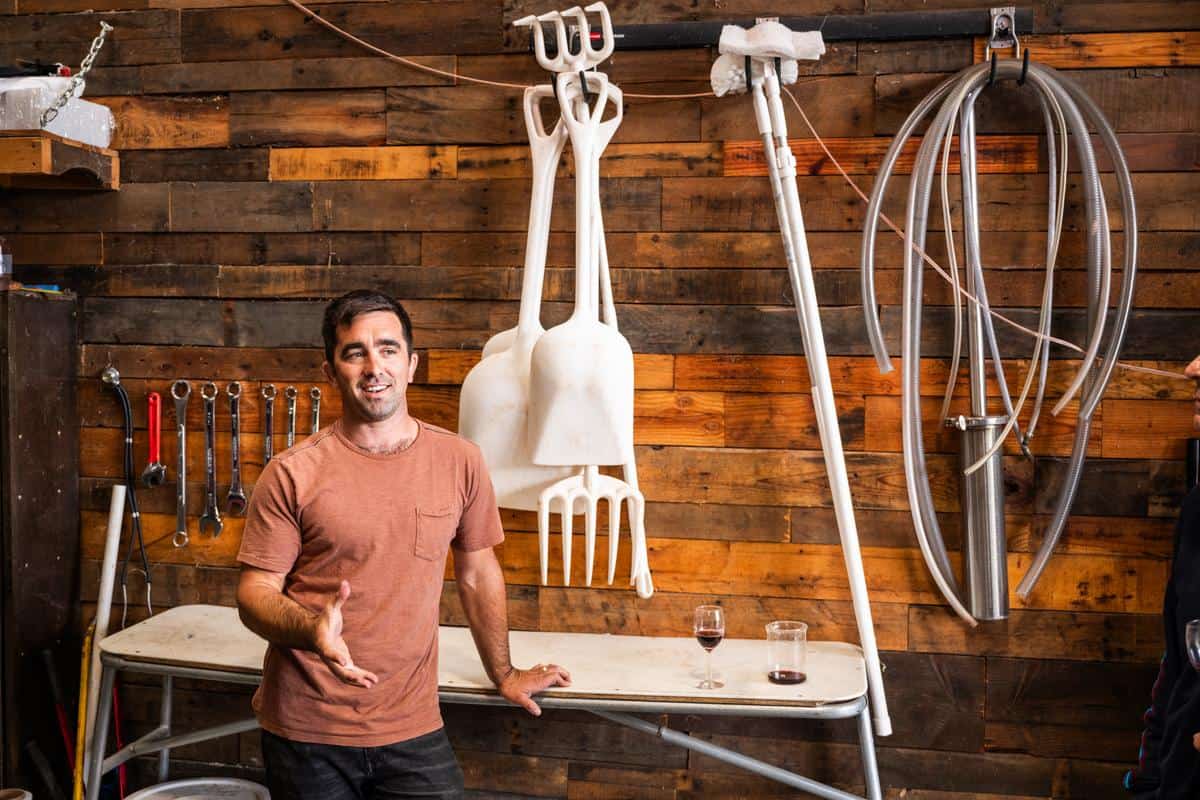 Santa Cruz is Good for Winegrapes and People
Ryan thinks the Santa Cruz region is also an ideal live/work/play location and he encourages people to visit the region. "Best kept secret in the Pajaro Valley is to visit in the winter; it is often more sunny and mild between the winter storms and a great time to hike, surf, and explore the area. Highly recommend that time of year" he advises.
Riesling is Stirm's Bread and Butter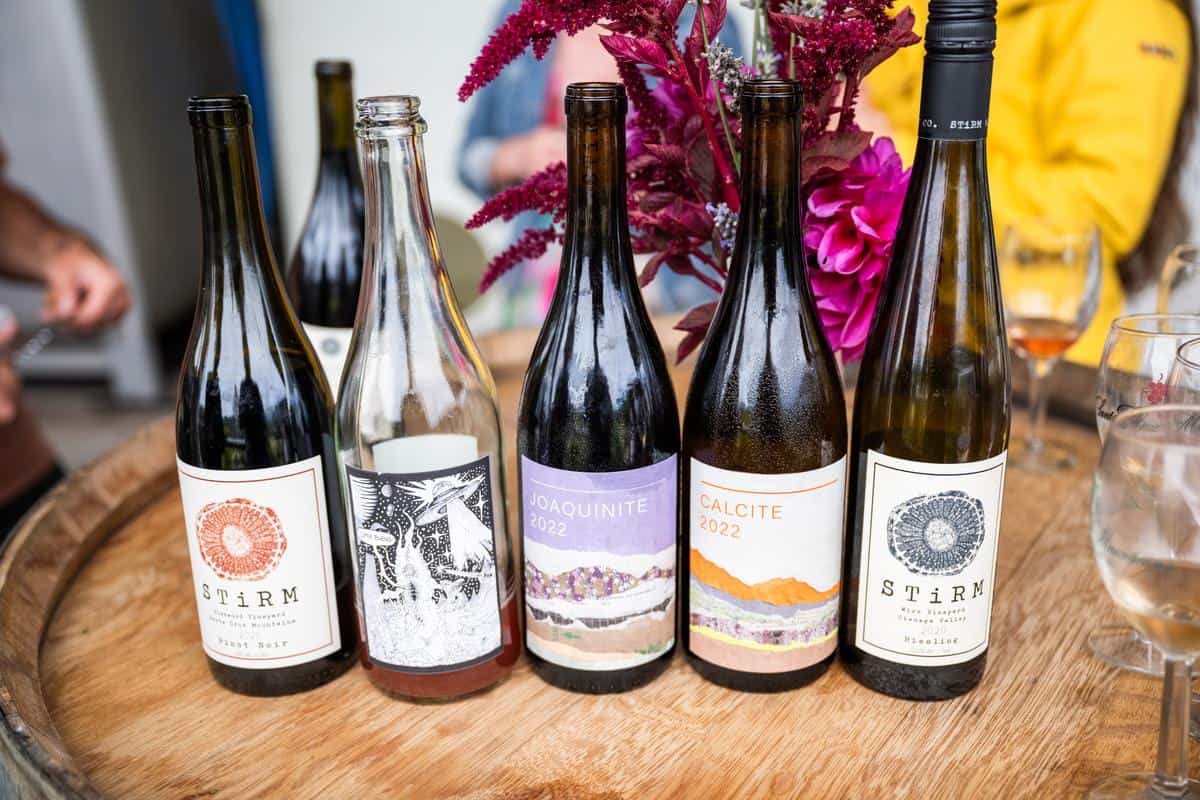 At Stirm, they focus primarily on white wines which make up about two-thirds of their overall production. Their number one variety is Riesling, with Chardonnay and Albarino taking second and third place respectively. However, they are also the world's largest producer of Cabernet Pfeffer of which there is only a total of 17 acres planted worldwide. "People who know my wines know Cabernet Pfeffer and Riesling," remarks Ryan.
"Riesling is my bread and butter and that's what gets me excited. But it's a turn-off to most people who think it's sweet. But it's a great ice-breaker for us because we don't make sweet Riesling," Ryan muses. "Getting people to try it is a challenge. People love to hate it. It has a bad stereotypical image. But people who love Riesling love it more than anything else in the world." (As an aside, the author of this article also loves to hate Riesling and was proven quite wrong when encountering Ryan's aromatic, complex, and vibrant Rieslings. She even bought a couple of bottles.)
Growing Sustainably
At Stirm, they are committed to sustainable practices. "We farm with very minimal inputs as we are practicing no-tillage and only organic inputs from compost for fertility and a mix of organic oils (orange and mineral) and sulfur for mildew management. Nothing else is used to grow the grapes," he says. As for his new estate vineyard, they plan to dry-farm it now that it is more established.
Ryan wants people to think small when considering new wines to try. "I suggest wine consumers take into consideration that expensive bottles of wine do not always translate into a better experience for the consumer; the best value wines are made by hand from "vigneron" artisans the world over in small wineries that don't have the marketing budget or capital to sell overpriced items," he says. "It's a blue-collar job and there are tons of wineries that would welcome more support for what they produce. You could say that about any small farm in America," he adds.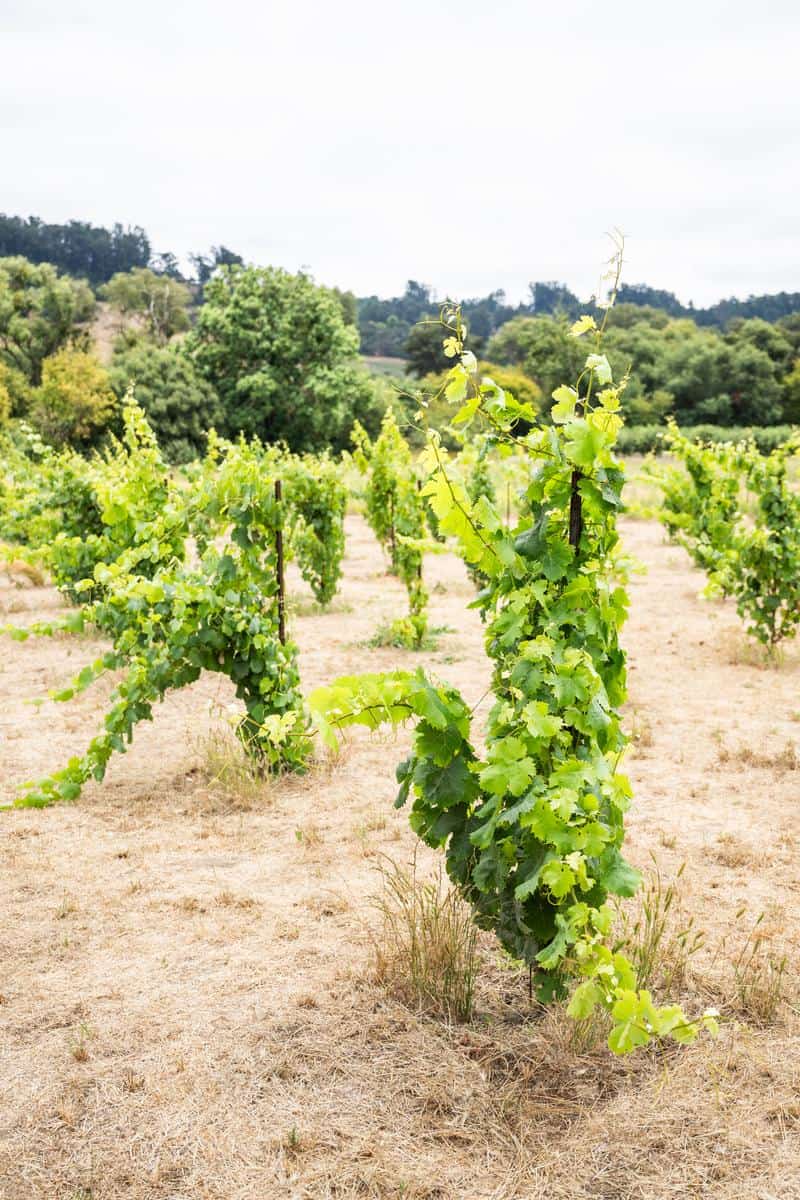 "We are a very humble country winery with slow growth," says Ryan modestly. Their current labels include Stirm, Los Chuchaquis, and Companion (a slightly fizzy and very fun canned wine). His wines are sold mostly wholesale, and can be found at fine dining restaurants nationwide. In addition, some retail locations and specialty wine shops carry them. Currently, you can taste his wines at the winery by appointment. And Ryan plans to open a tasting room in downtown Santa Cruz in the coming year. Stay tuned…
Article by Alison Needham. Images by James Collier