Harris Ranch Resort: Classy Western Vibes and Farm-to-Table Fun
Welcome to the ultimate getaway destination that combines the best of luxury and farm-fresh fun! Harris Ranch Resort, located in California's San Joaquin Valley, is an oasis that offers a unique and unforgettable experience for travelers of all kinds. Whether you're a foodie, an outdoor enthusiast, or simply in need of some relaxation, Harris Ranch Resort has something special waiting for you.
But Harris Ranch is more than just a resort. Founded in 1937 by Jack and Teresa Harris, the ranch is a symbol of California's rich agricultural history, growing from a modest family-owned cattle operation into a world-renowned beef production ranch and upscale hospitality destination.
A Scenic Oasis in the Heart of California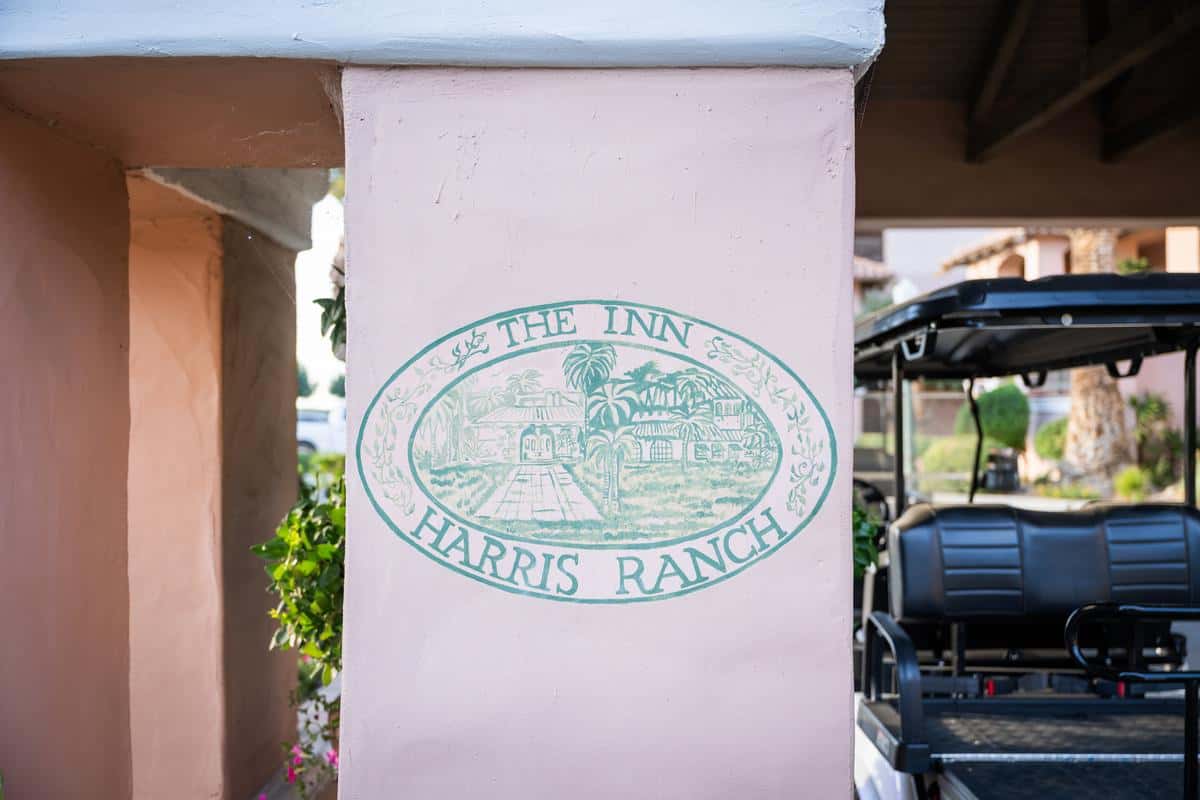 Harris Ranch Resort is conveniently located right off Interstate 5, making it an accessible and welcoming haven for travelers. As you approach the resort, the picturesque vista of the San Joaquin Valley unfold before you – rolling hills, lush orchards, and endless blue skies. It's an instant reminder of the beauty and bounty of California's Central Valley.
Jack Harris began in the 1930s when the Central Valley looked more like a desert landscape. From this seemingly barren plain, he started farming cotton and grain, eventually expanding his operation to over 33 crops including tomatoes, lettuce, garlic, onions, melons, citrus, almonds, pistachio, walnuts, and wine grapes. In addition, they began raising thoroughbreds at the farm to compete in international horse racing.
The Harris Family opened a restaurant in 1977 that was initially created to serve local farmers and ranchers, but it soon became a popular halfway stop between San Fransisco and Los Angeles. Busy with layover traffic, in 1987 they added a 153-room luxury inn. Today in addition to the restaurants and resort there is a gas station, a small airport, and a Tesla supercharging station.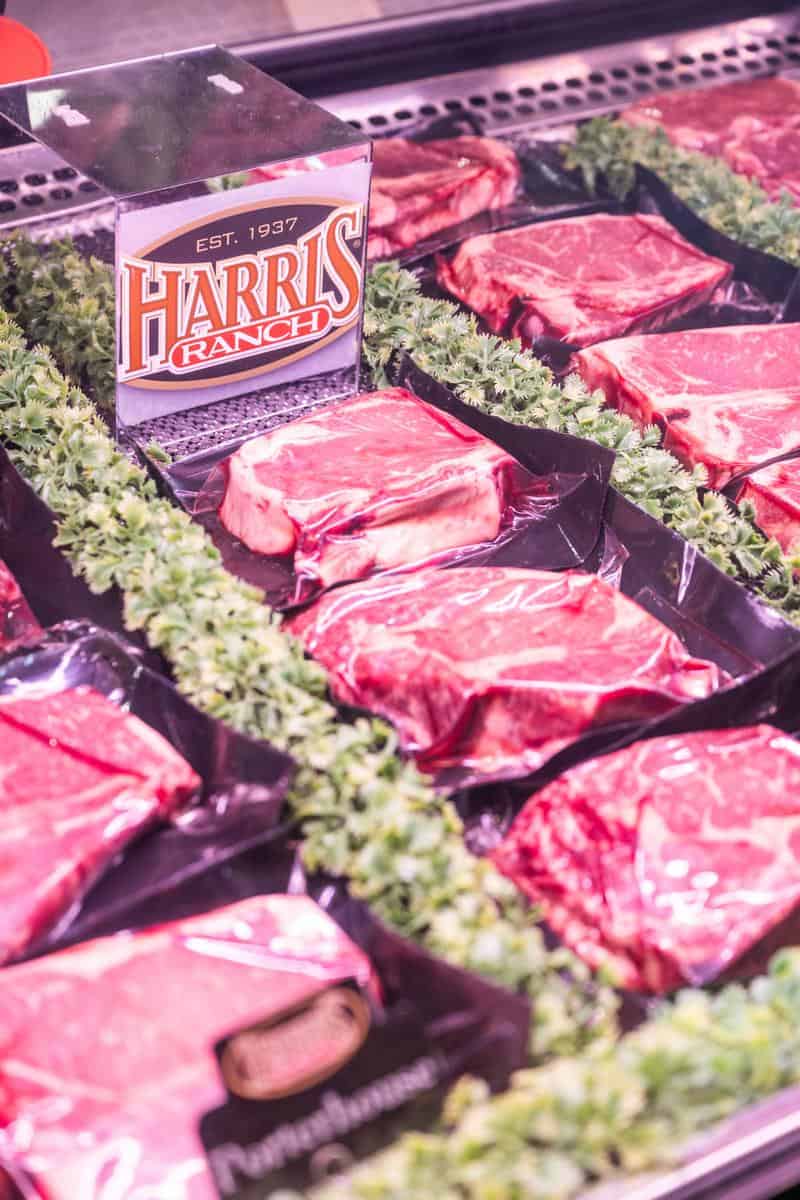 Where's the Beef?
Jack's only son, John Harris, began cattle ranching in 1982. Harris Ranch Beef quickly became known as one of the best-quality beef producers in the nation. Though the family sold the cattle ranching operation in 2018, they still maintain a close relationship with the new owners and their beef is offered for sale in the Harris Ranch on-site market and in the resort restaurants.
Farm-Fresh Dining
Harris Ranch is obviously famous for its beef, and the dining experience here is nothing short of exceptional. In fact, there are several restaurants located on-site that serve up mouthwatering dishes featuring the renowned beef, sourced directly from the ranch. From perfectly grilled steaks to farm-fresh salads, their menus are a culinary delight.
The Ranch Kitchen is a casual spot open for breakfast, lunch, and dinner. The Horseshoe Lounge is a cocktail bar featuring craft cocktails as well as a good selection of California wines, including their own Harris Ranch Wines. At Prime Steakhouse they serve their famous (and famously delicious) prime grade steaks as well as seafood and other classic steakhouse fare in an upscale intimate setting.  
Don't miss the chance to visit the Country Store, where you can pick up delectable treats like Harris Ranch's signature jerky and fresh-baked goods like their famous Pecan Drop Cookies. It's the perfect place to stock up on souvenirs and delicious snacks for your journey ahead.
Luxurious Accommodations
Though many people simply stop at the resort to fuel their cars and bodies on their way north or south on I-5, it's a great place to spend a night or two (or more!). The resort boasts luxurious accommodations that blend rustic charm with modern comfort. Whether you choose a cozy room or a spacious suite, you'll find yourself surrounded by warm colors, plush bedding, and all the amenities you need for a relaxing stay.
One of the highlights is the well-appointed rooms with balconies that offer breathtaking views of the surrounding countryside or the resort's Olympic-style pool. Imagine waking up to a stunning sunrise over the valley right from the comfort of your bed.
Other Things to See and Do in California's Central Valley
There is a lot of fun to be had in California's Central Valley. Visit the Bakersfield art district and music scene at Buck Owens Crystal Palace as well as nearby Wind Wolves Preserve and CALM (CA Living Museum). Or see Naylor's Organic Farm and or Forestiere Underground Gardens in Fresno. Outdoor enthusiasts can visit Woodward Park, Merced National Wildlife Refuge, or O'Neill Forebay Wildlife Area near Santa Nella (near I-5).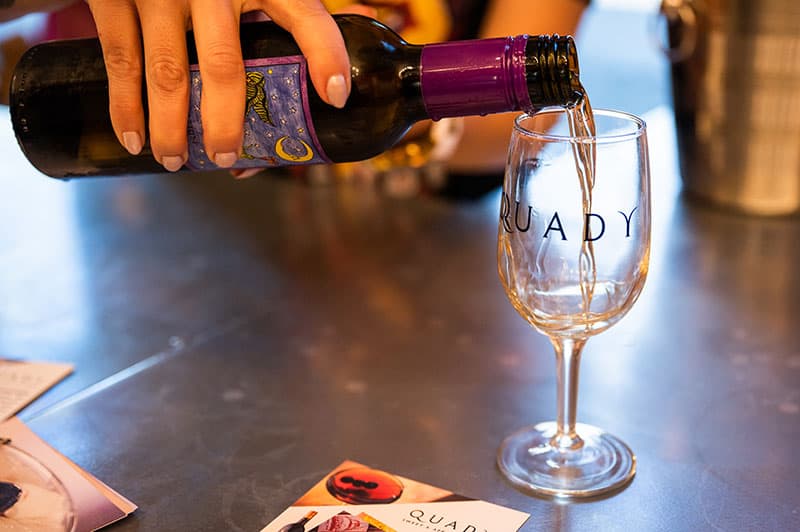 Go Wine Tasting at Quady in Madera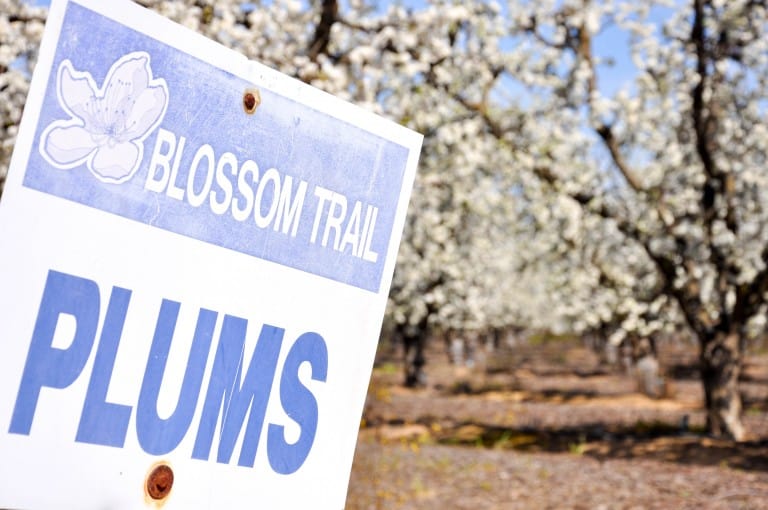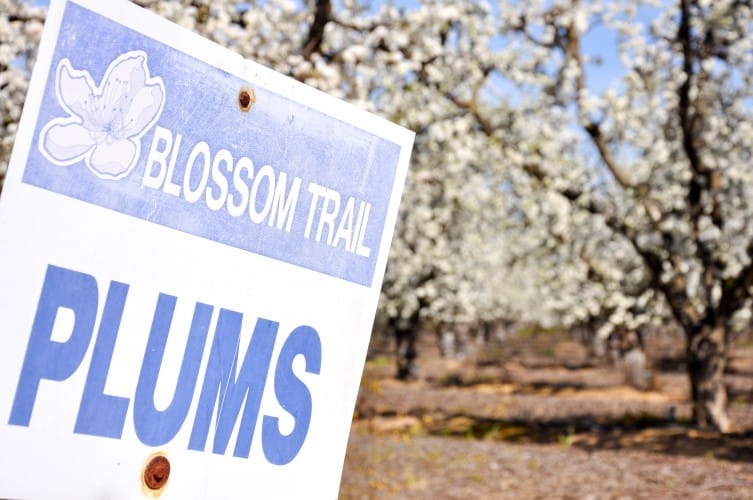 Visit the San Joaquin Valley Blossom Trail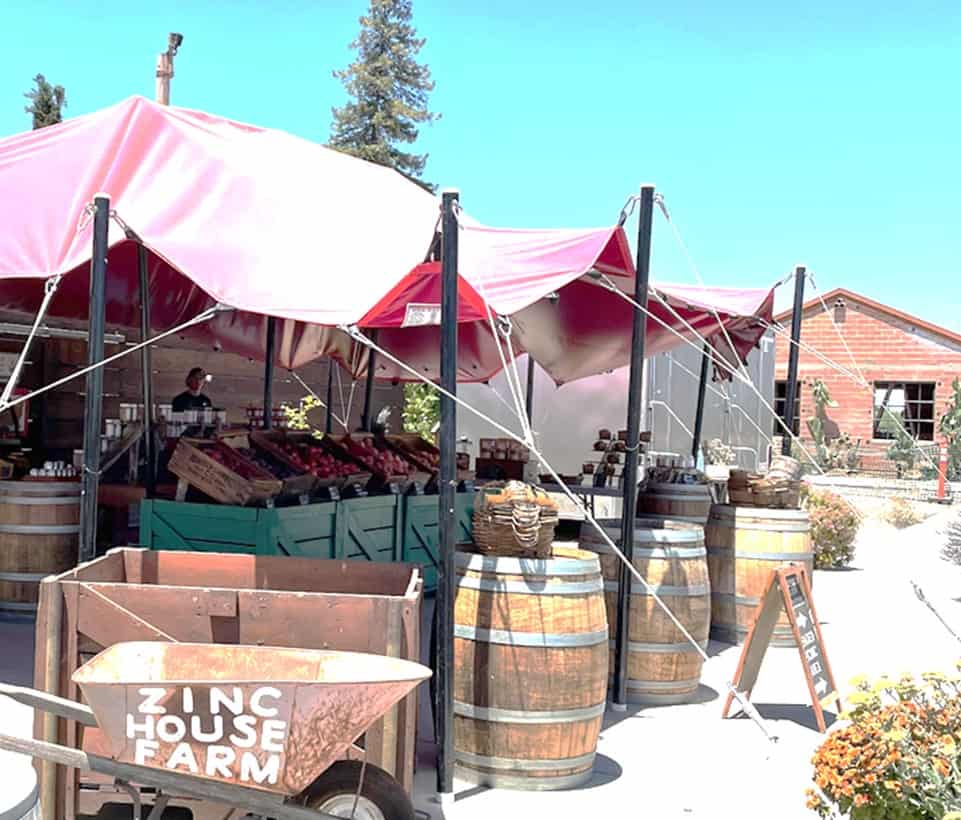 Farm Fresh Produce + Fun at Some of California's Most Epic Farm Stands
A Unique Blend of Luxury and Farm Fun
From its humble beginnings as a family ranch to its status as a globally recognized beef producer and hospitality destination, Harris Ranch continues to shape the world of agriculture and dining, providing a lasting legacy of agricultural excellence for generations to come. Whether you're a food lover, a California road-tripper, or simply seeking a serene escape, this resort has it all. Harris Ranch Resort is the perfect fusion of luxury, comfort, and farm-to-table fun, making it a must-visit destination for anyone looking to experience the heart and soul of California's agricultural landscape. Pack your bags, and get ready for a truly unforgettable getaway!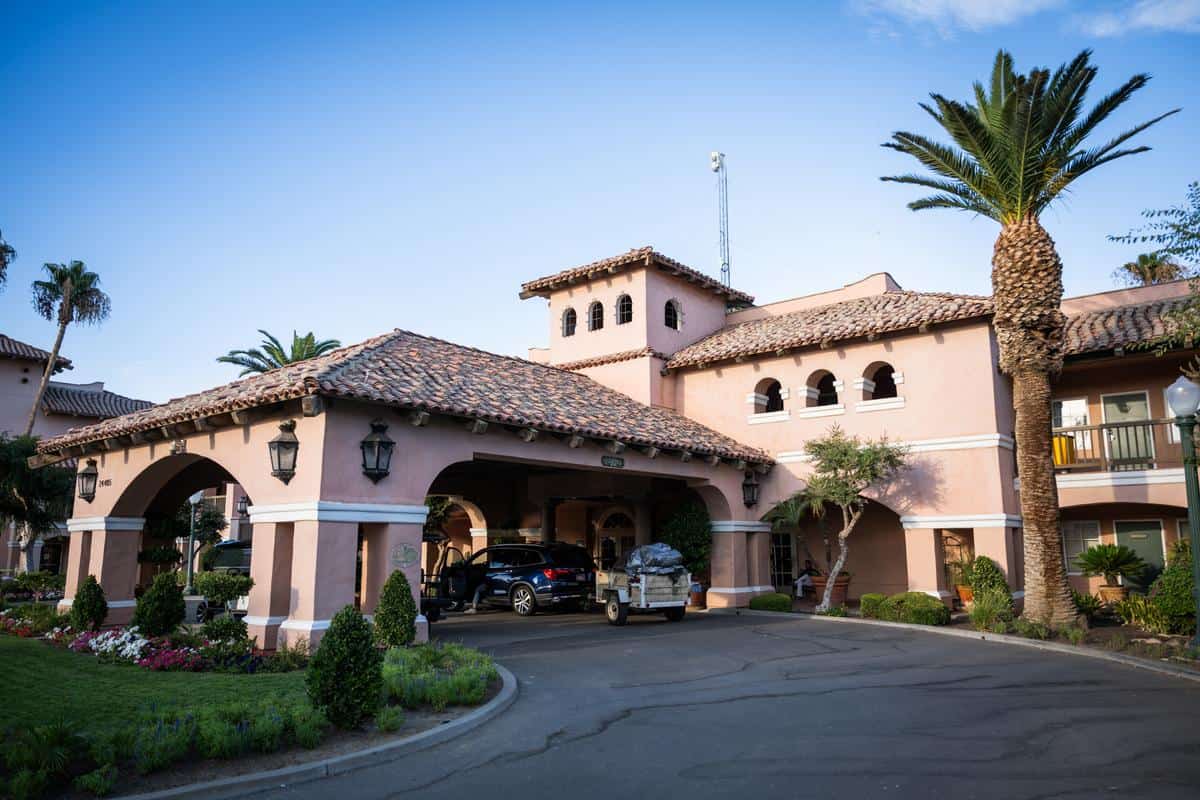 24505 West Dorris Avenue, Coalinga, CA 93210
559-935-0717
Article by Alison Needham. Images by James Collier