The Best of Santa Barbara – Things to Do, See, Eat + Drink
Californians are a lucky bunch. A state that people from all over the world dream of visiting, full of famous spots and hidden gems to discover, is often something that we locals take for granted. But no matter how many times we visit different spots in the Golden State, there are always more hidden gems to discover, more to learn, more restaurants to try, and more wines to sip. Santa Barbara is no exception.
With breathtaking vistas, perfect weather, a trendy food and wine scene, and spaces that make it an outdoor enthusiasts' paradise, it's no wonder Santa Barbara has been nicknamed the American Riviera. Santa Barbara has long been a bastion for artists and celebrities, surfers and students, and food and wine lovers. Even if you've been there many times before, it's a place worth revisiting again and again. Here are a few of our favorite Santa Barbara things to do, see, eat and drink.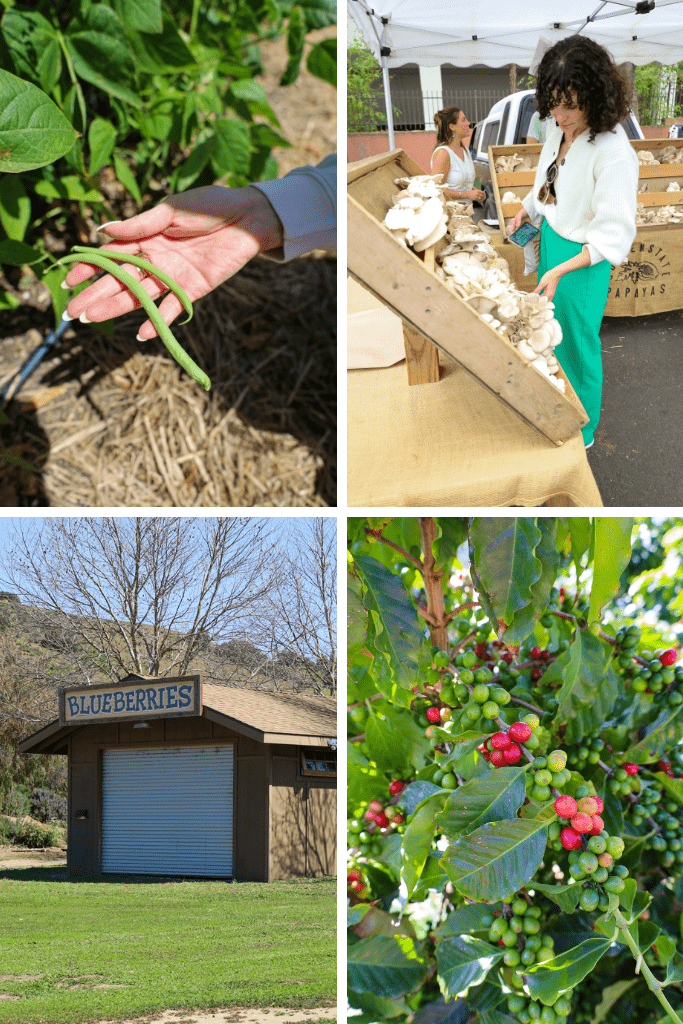 Santa Barbara – Things to Do
The first place many people recommend visiting in Santa Barbara is State Street. Yes, State Street is cool, and even better now that they've closed the road to car traffic, but the American Riviera is so much more than boutique shops and cafes. Located in California's Central Coast, about 90 miles north of Los Angeles, the region has the most spectacular climate for farming. Lucky for you, there are many interesting places you can visit to learn more about agriculture in this part of the state. Here are a few to try:
Frinj Coffee & Goodland Organics – you may be surprised to learn that coffee is grown in the Golden State- we were! But, there is a thriving network of small coffee farmers that receive expert guidance from Frinj and Goodland's Owner/Farmer Jay Ruskey. At Frinj, they complete the full coffee cycle from planting and growing to harvesting, processing, and roasting. You can visit their farm just north of Santa Barbara for a tour of their operation where they not only grow coffee, but a whole host of other interesting crops including sub-tropical fruits, unusual citrus varieties, and avocados. Visit their website for more details.

Santa Barbara Blueberries – Located about 20 miles north of Santa Barbara, just off Highway 101, you'll find the Pick operation of Santa Barbara Blueberries. Owner/Farmer Ed Seaman is very proud of his regenerative farming practices which include vermiculture (worms). You can pick both blueberries and blackberries at this location during the summer months, usually from July – October. During the off-season, he offers farm tours, a tarantula walk, and educational talks. There is plenty of fun for the whole family. Visit their website for more information about events.

Hidden Canyon Ranch – Hidden Canyon Ranch grows an assortment of fresh vegetables and fruits, along with pasture-raised lamb, farm-fresh eggs, and honey on their 44-acre ranch located in the Santa Ynez Valley. Since 2010, they have been farming utilizing the principles of biodynamics, regenerative agriculture, permaculture & sustainability. You can visit their farm stand, stay at a log cabin on the property, or take a private tour of the ranch (reservations required, of course). Visit their website to learn more.

Lane Farms – Lane Farms is a produce stand that has been a destination for more than 80 years! They have U-Pick strawberries, plus offer a variety of other produce in their stand. They also have a pumpkin patch, corn maze, and hayrides in fall, and offer Christmas trees in December as well. Visit their website for more information.

Trinity Gardens – Trinity Gardens is a non-profit community garden that offers garden plots to Santa Barbara residents, and that grows food for those in need. They donate their produce to local organizations including the Organic Soup Kitchen, Santa Barbara City College Food Pantry, Santa Barbara Food Bank, and Sarah House. You can stop in for a visit or to purchase plants from their greenhouse. They also offer educational talks and classes about home gardening. Visit their website to learn more.

Santa Barbara Farmers Market – if there is one place you can witness the incredible bounty of the Santa Barbara and Central Coast region, it is at the farmers market. There are six different farmers' markets located throughout the region with about 130 participating farmers and producers. You'll find a vast array of produce, along with flowers, meat, dairy, seafood, and wines. The farmers there are friendly, knowledgeable, helpful, and more than happy to talk about how they grow and produce their offerings.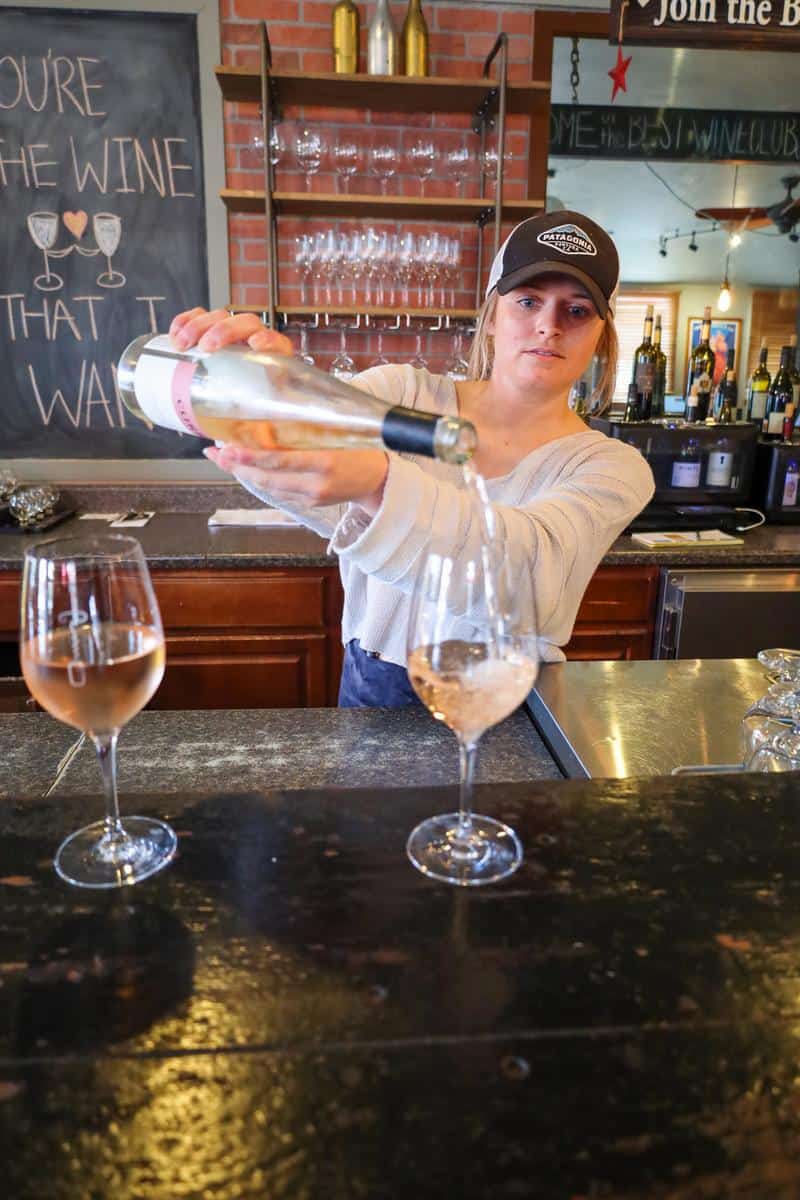 Santa Barbara – A Wine Lover's Happy Place
Not surprisingly, wine grapes are another crop that does spectacularly well in the region's coastal climate. About 30-45 minutes north of the city of Santa Barbara, you'll find a picturesque wine country nestled in the coastal mountains. The region is known for its beautifully nuanced Pinot Noirs, Chardonnay grown closer to the coast, and Bordeaux varieties such as Cabernet Sauvignon, along with a growing number of Rhone varieties grown in the warmer inland areas. It's worth spending a day or two exploring the various wine trails in the region, as well as stopping into the historic towns of Los Olivos, Los Alamos, and Solvang.
There are so many wonderful wineries and wine tasting experiences that it's hard to pick a favorite. But there are a few standouts we recommend:
Stolpman Vineyards – primarily dry-farmed, primarily Rhone varieties, Stolpman Vineyards has a profit-sharing program with their farmworkers. Visit their tasting room in Los Olivos.

Foxen Vineyard – specializing in small production, sustainably-farmed, vineyard-focused wines. You can taste their wines in their historic Foxen "shack" or their newer modern tasting room.

Hitching Post Wines – the 2004 movie Sideways not only put Santa Barbara County on the map for wine, but it also put Hitching Post Wines and their restaurant Hitching Post II in the spotlight. Famous for its Pinot Noir and Santa Maria BBQ, it is still a top destination for food and wine lovers.
If you don't have the time to head out to Wine Country and prefer staying "in town," we are happy to report that there is also a thriving Urban Wine Trail. Most of the wine tasting rooms are located in the artsy Santa Barbara Funk Zone, along the historic Presidio. We recommend trying: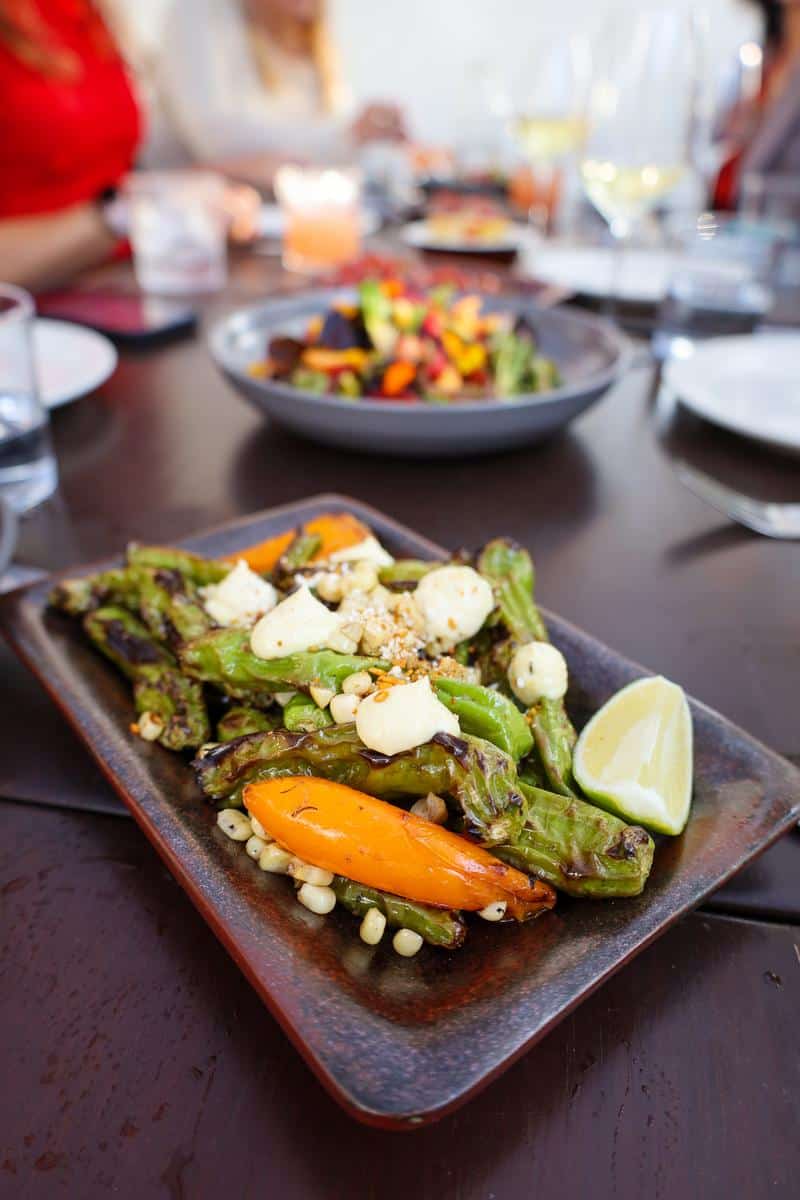 Farm to Fork – Santa Barbara Best Restaurants
With its proximity to farm-fresh produce and excellent local wines, Santa Barbara is an incredible foodie destination. From elegant, coursed meals to famed taco stands, the American Riviera has it all.
Finch & Fork – sustainability is top of mind at Finch & Fork located in the Kimpton Canary Hotel. Celebrating the bounty of Santa Barbara, they offer locally sourced food + wines.
La Paloma Cafe, The Lark, and Loquita – three fabulous restaurant concepts by Acme Hospitality. La Paloma is Mexican/Spanish inspired, The Lark is innovative farm-to-fork, and Loquita has delicious tapas and paellas. All offer locally grown produce + wines.
The Daisy – everything on the menu here is made in-house with locally-sourced produce and a sustainable approach.
Hotels in Santa Barbara
A vacation here is highly sought-after by tourists, and there are few budget options when it comes to hotels. There are plenty of boutique and luxury hotels, however, most with excellent amenities and restaurants on-site. Here are a few to try:
In Santa Barbara, you can be sure that amazing adventures await. There is always something new to discover while visiting one of the most gorgeous places on earth. From farms to farmers' markets, and wine country to farm-to-fork restaurants, you'll find that the American Riviera is as delicious as it is beautiful.
Still want more Santa Barbara travel tips? Read on:
Article and images by Alison Needham.