Add a Visit to High Hill Ranch to Your Fall Bucket List!
It's Apple Season in California – and a visit to High Hill Ranch is the best way to spend a fall day!
Nestled in the Sierra Nevada mountains between Sacramento and Tahoe, you'll find the small town of Placerville. This mountain community is home to only 10,000 people, but tourists flock there during the fall to visit the collection of apple ranches fondly known as Apple Hill. One of the largest apple ranches, High Hill Ranch, estimates that on any given weekend in October, they may host up to 10,000 visitors a day! Let's take a look at why High Hill Ranch is such a popular autumn destination.
What is High Hill Ranch?
Owner Jerry Visman describes High Hill Ranch as "a wonderful tourist destination". He notes that like many local apple farms, High Hill Ranch was originally just a family-owned working farm. Jerry explains that in 1917, his family emigrated from Holland and began farming in Placerville. Up until the 1960s, the majority of the acreage was planted to pears, but when a pear blight hit the area, the Vismans and many local farmers doubled down on apples.
Inspired by Southern California's Oak Glen area, a group of sixteen local apple growers decided to transform the region from a sleepy mountain farm town to a tourist destination.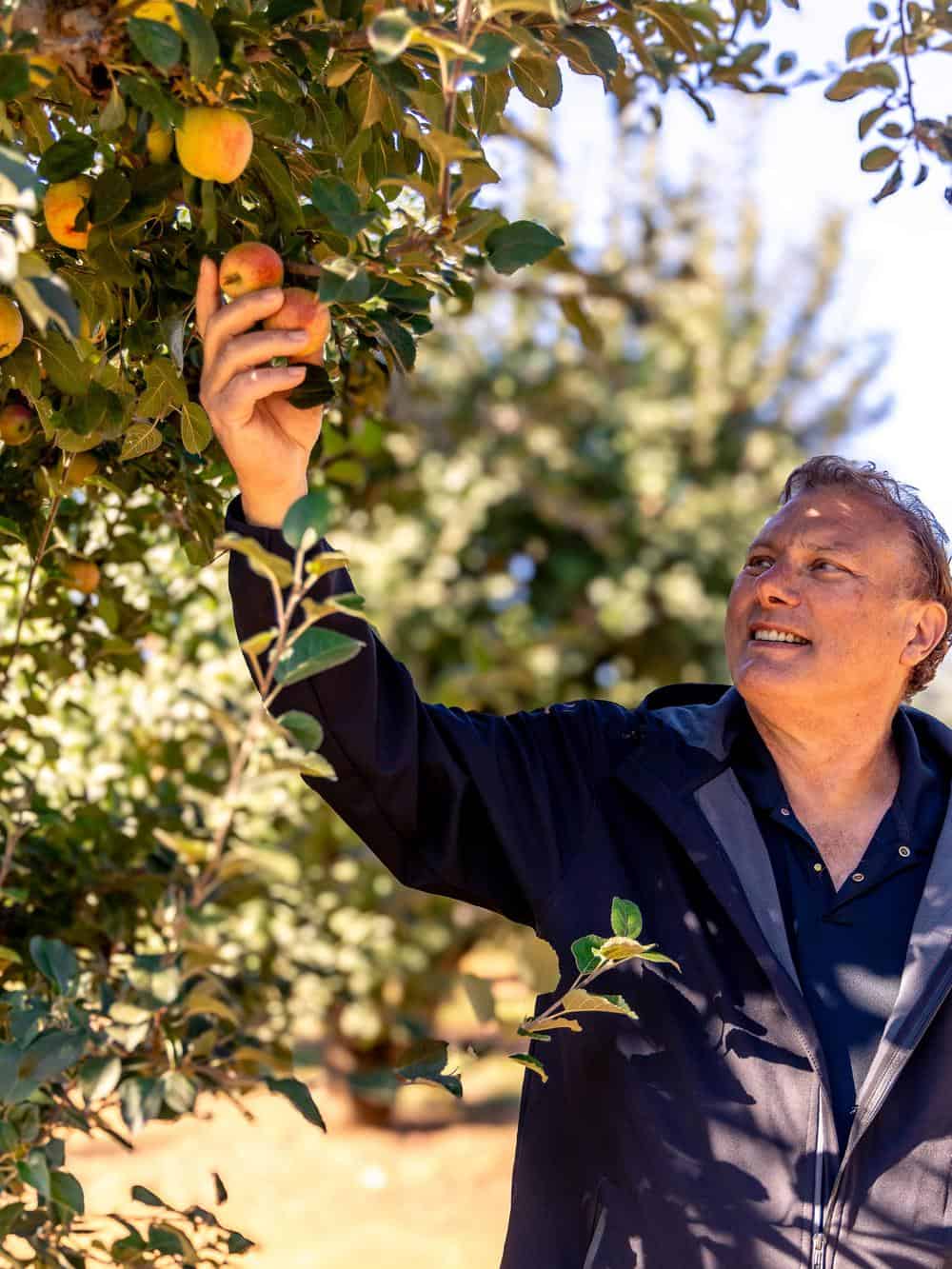 Farmers opened their properties to the public, offering scrumptious baked apple desserts and treats as well as family-oriented activities like apple picking, face painting and even pony rides. And just like that, Apple Hill was born.
What to do at High Hill Ranch
There's truly something for everyone at High Hill Ranch. Children can enjoy face painting, pony rides, a well-stocked trout pond, a pumpkin patch and more. Adults will enjoy perusing the handmade crafts sold by local vendors and tasting local wines. And folks of all ages will enjoy a wide range of delicious apple treats!

"For a fun day, you really can't beat it!", enthuses Jerry, "the arts and crafts, the food, the atmosphere – it's relaxing and fun. And with a mischievous smile, he notes, "We were just at Disneyland…an hour and a half standing in line to ride a three minute ride. This is not like that. This…this is more fun."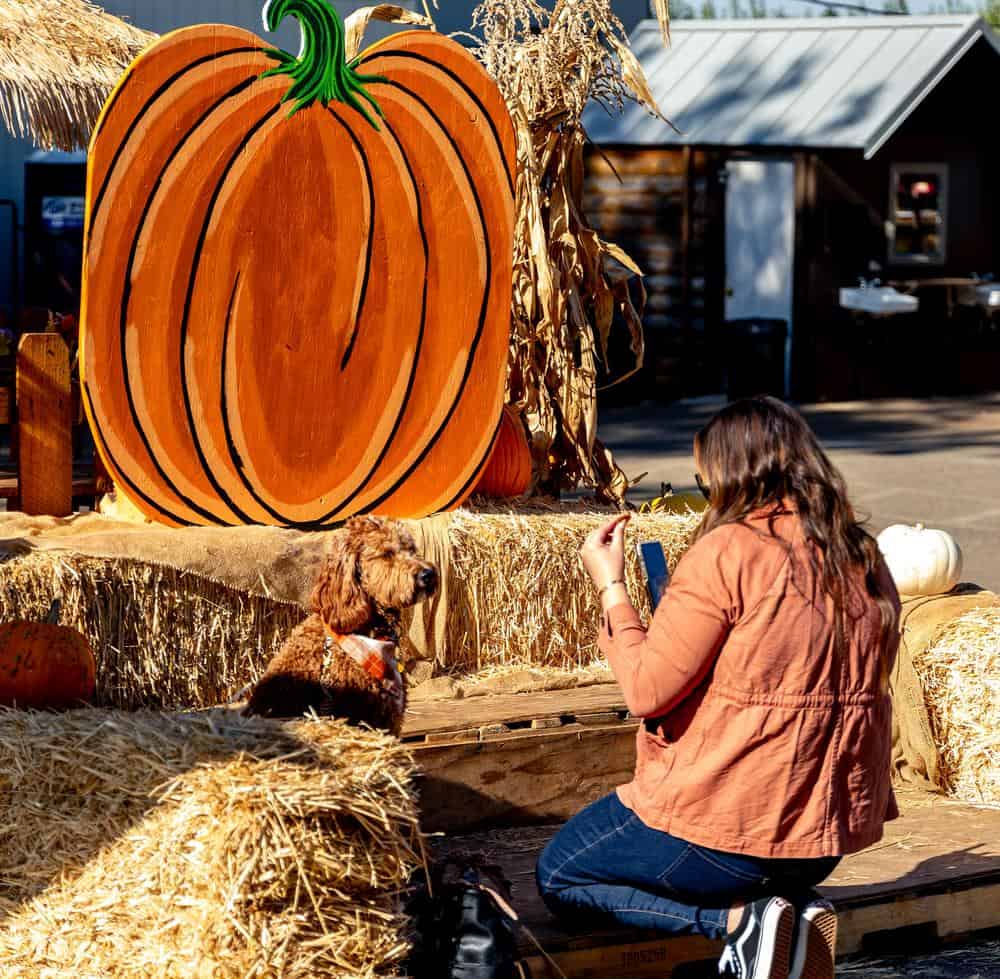 Is High Hill Ranch Dog-Friendly?
High Hill Ranch is fun for the whole family, including your four-legged family members. Well-behaved pets are welcome at High Hill Ranch.
What to eat at High Hill Ranch
There are so many delicious desserts and treats to choose from at High Hill Ranch. From caramel apples to apple products such as apple pie, apple cider and apple donuts – visitors will feel simply spoiled with the decadence. "We go that extra mile for quality. We have a special donut mix that they make only for us.We have to buy it by the truckload, but it's worth it!" Jerry explains.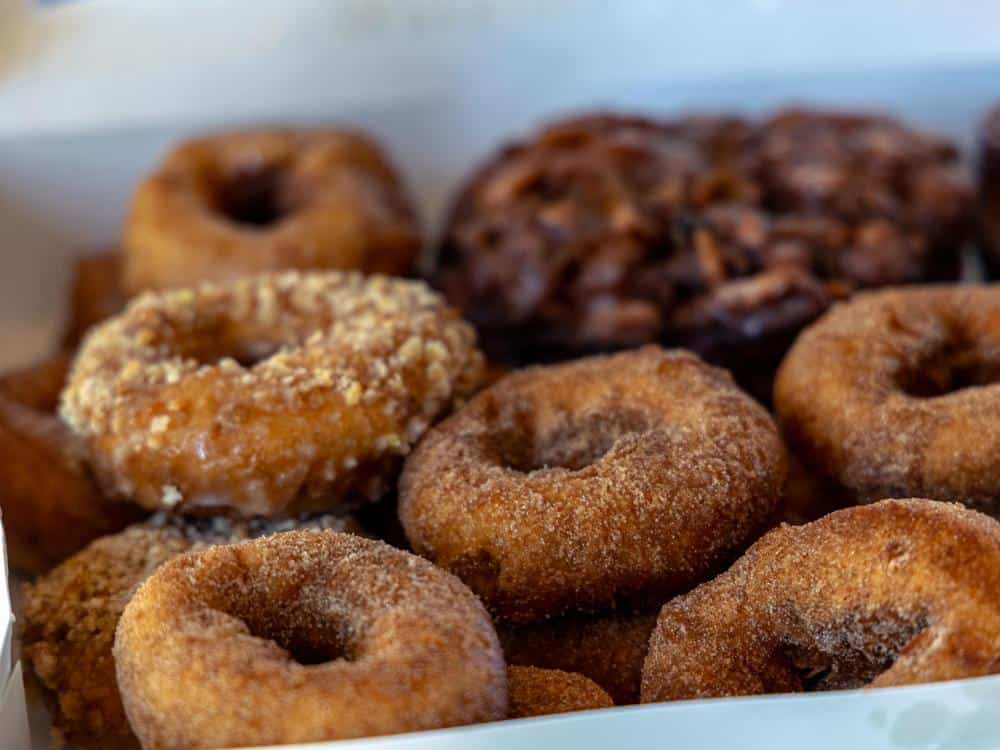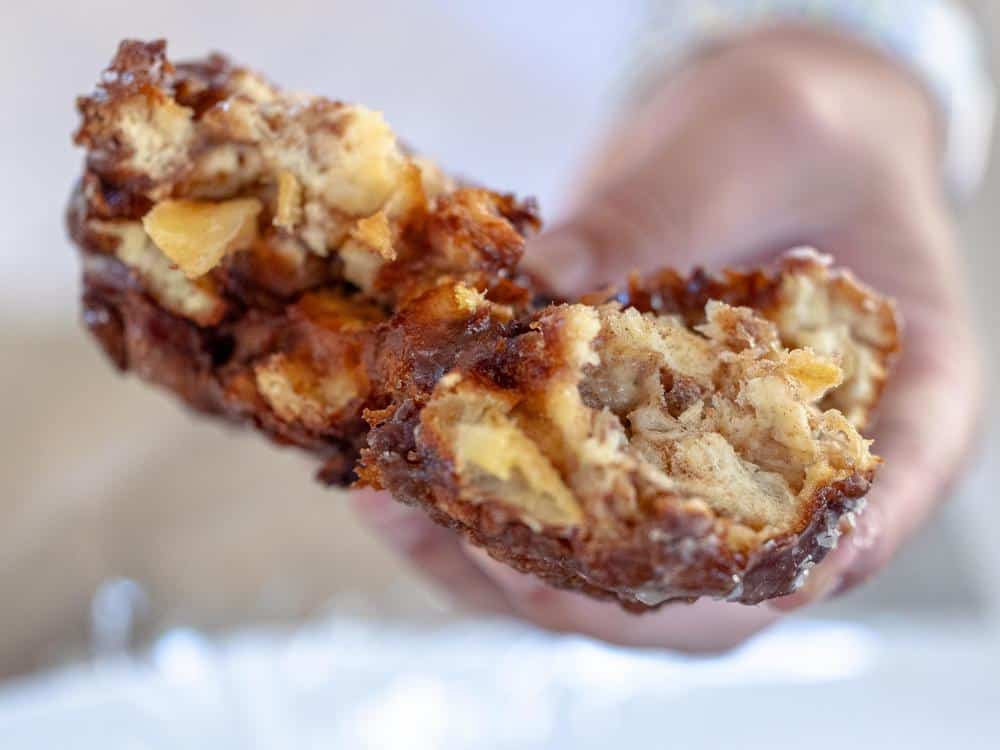 Jerry's favorite item on the menu is the apple fritter. "You gotta see these things," he smiles, "they're amazing! They're big and full of the same size apples that you put in an apple pie."
Our friend Jerry James Stone selflessly volunteered to taste test the fritters – and yes, they live up to the hype.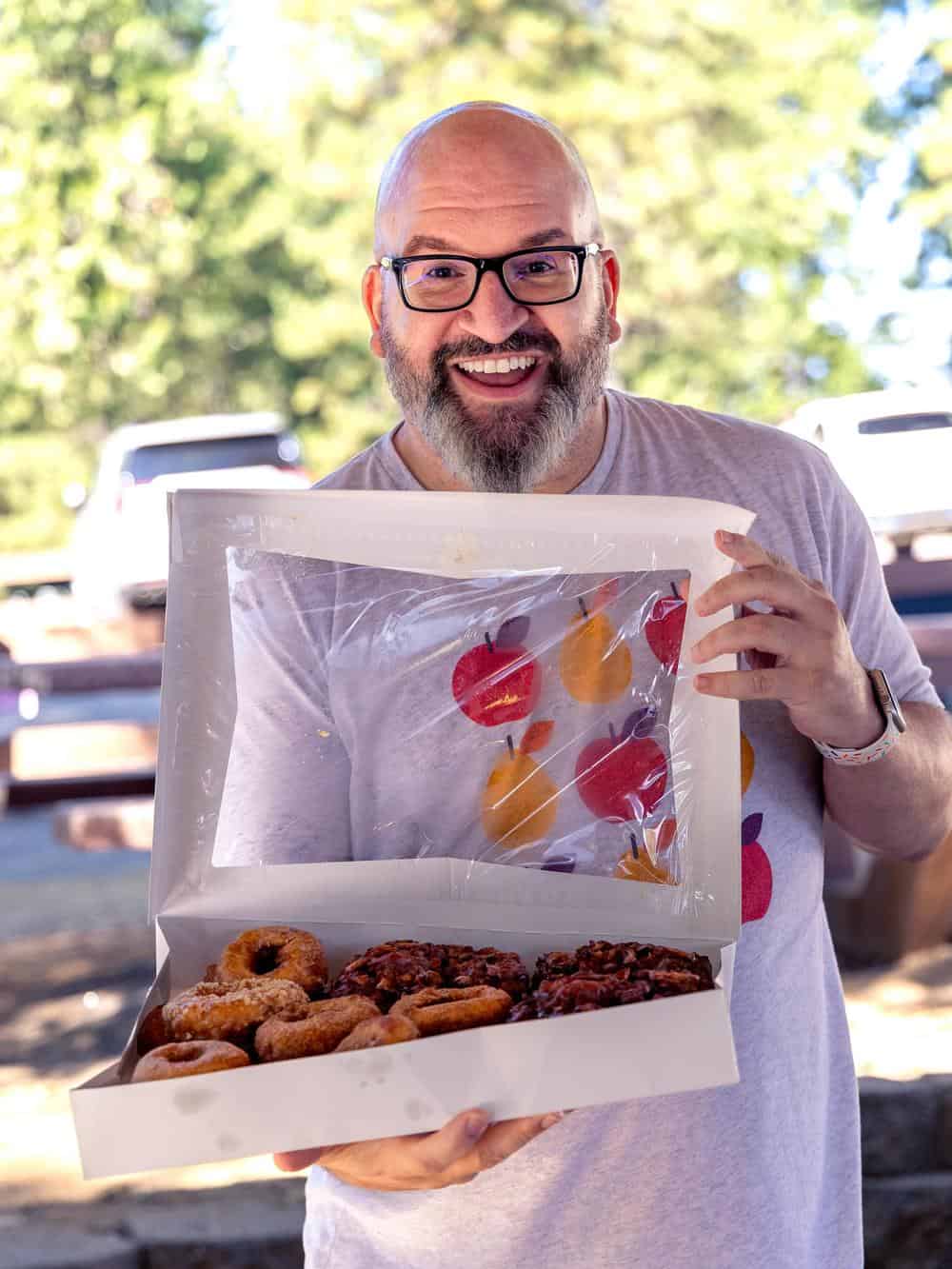 What types of apples are grown at High Hill Ranch?
Despite all the fall festivities, it's important to remember that High Hill Ranch is still a working apple farm! "We grow about nine different apples," Jerry says, referencing their apple varieties, "Fujis, Arkansas Blacks, Pink Ladies, Honeycrisp, Gold Delicious, Red Delicious, Macintosh and Old School."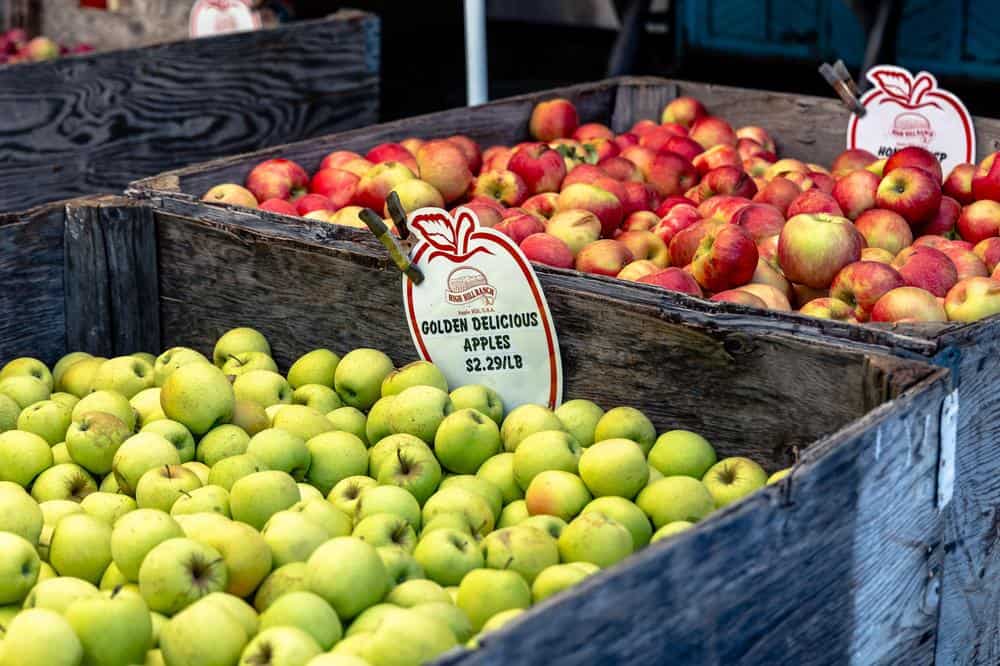 How are apples harvested?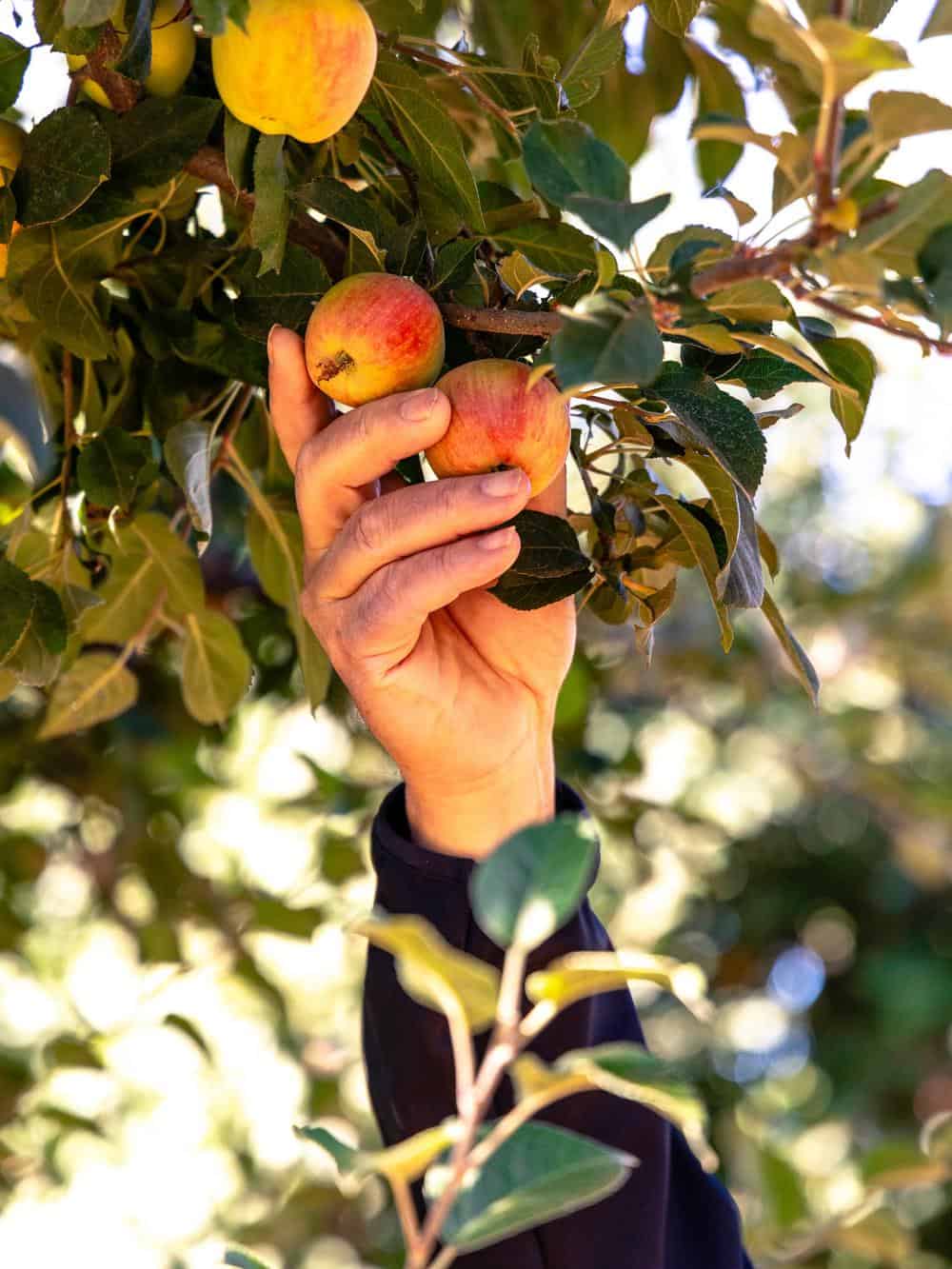 Apples are a delicate fruit and bruise easily. Each fall, they are carefully hand-harvested by a skilled team. Jerry elaborates, "Everything's handpicked. You climb ladders and that's a lot of work 'cause you got the bucket in front – it's 20 or 30 pounds of apples! I gotta hand it to the crew. They work hard to get all those apples and they're very gentle with them so they don't bruise 'em."
The majority of Jerry's harvest team has been with him for years. He's able to offer year-round employment (and even housing) to some of his team members, while others also help out at neighboring ranches to stay busy.
Jerry's crew leader, Mario, has been part of his team for over 30 years! "He knows what to do. He takes care of the crew and makes sure they're picking the right apple at the right time. Those decades of experience take the weight off my shoulders where I don't have to micromanage everything," Jerry states.
Ready to plan your visit to High Hill Ranch (and Apple Hill)?
You can easily spend a day, or even a whole weekend, at Apple Hill. With over 60 different destinations, there's so much to do and so many farms to explore! Start at High Hill Ranch, then head to Apple Ridge Farms to pick your own apples, dig for gold, and stroll down their flower-lined nature trail. Finish the day off at Rainbow Orchards – be sure to grab apple cider donuts for dessert and a bottle (or two) of their homemade apple cider!

When is High Hill Ranch open?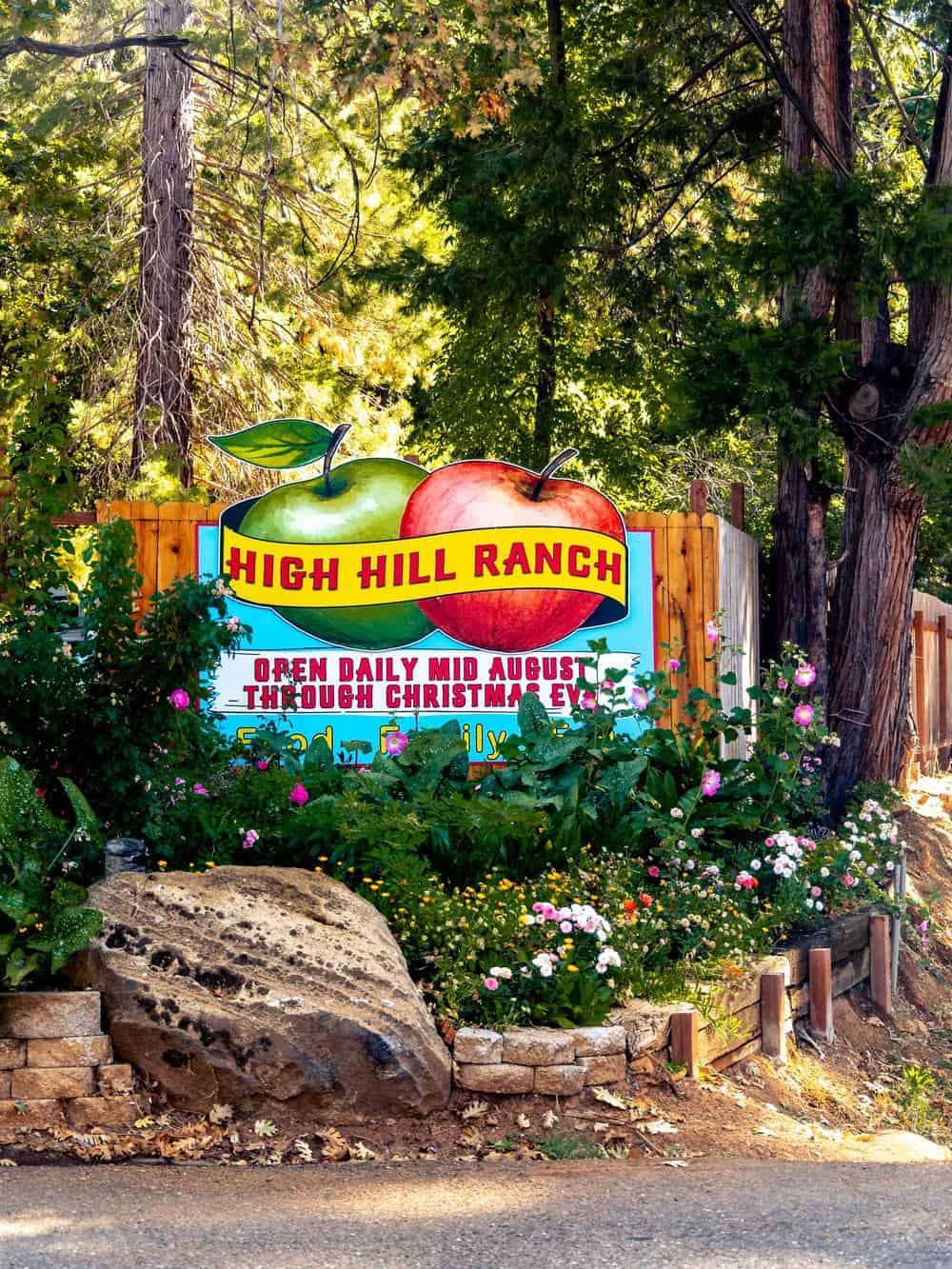 High Hill Ranch is open from 8 a.m. to 5 p.m., seven days a week, from August through December 24th.
High Hill Ranch
2901 High Hill Road
Placerville, CA 95667
(530) 644-1973
Open seven days a week, 8 a.m.- 5 p.m.
Fascinated by our favorite fall fruit? Learn more about How Apples are Grown or how Martinelli makes apple cider!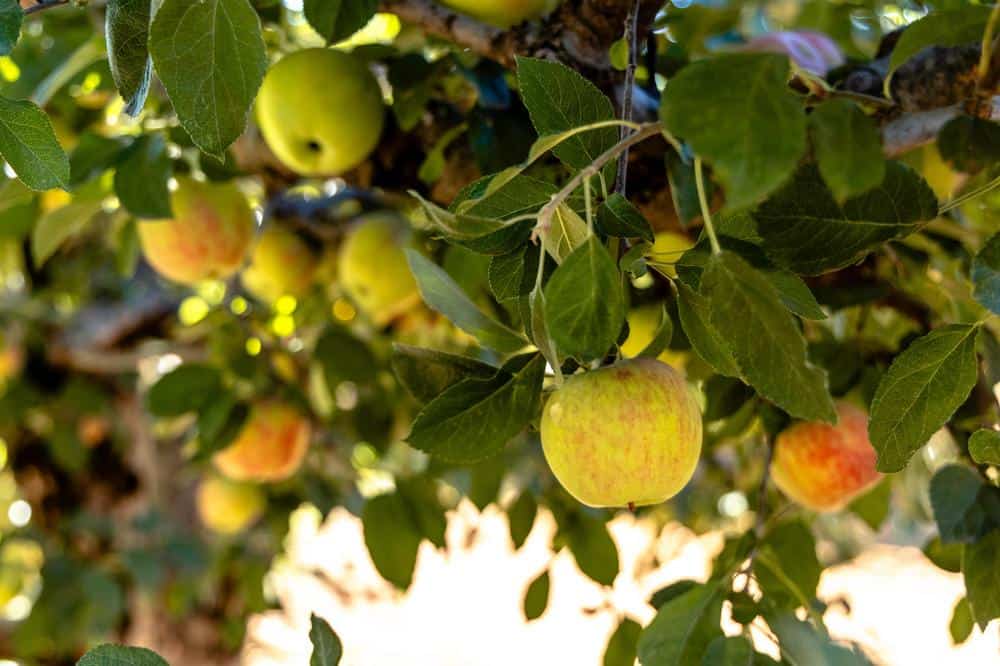 Article and photography by Hilary Rance.