Apple Ridge Farms: U-Pick Apple Farm
For many families, an apple picking excursion is a yearly tradition. Let's explore our favorite Northern California U-Pick Apple Farm – Apple Ridge Farms!
If you're looking for a wholesome family activity, hop on the 50 toward Lake Tahoe and head to Apple Ridge Farms at Apple Hill! This U-Pick Apple Farm also offers delicious apple treats and a host of kid-friendly activities.
What is Apple Hill?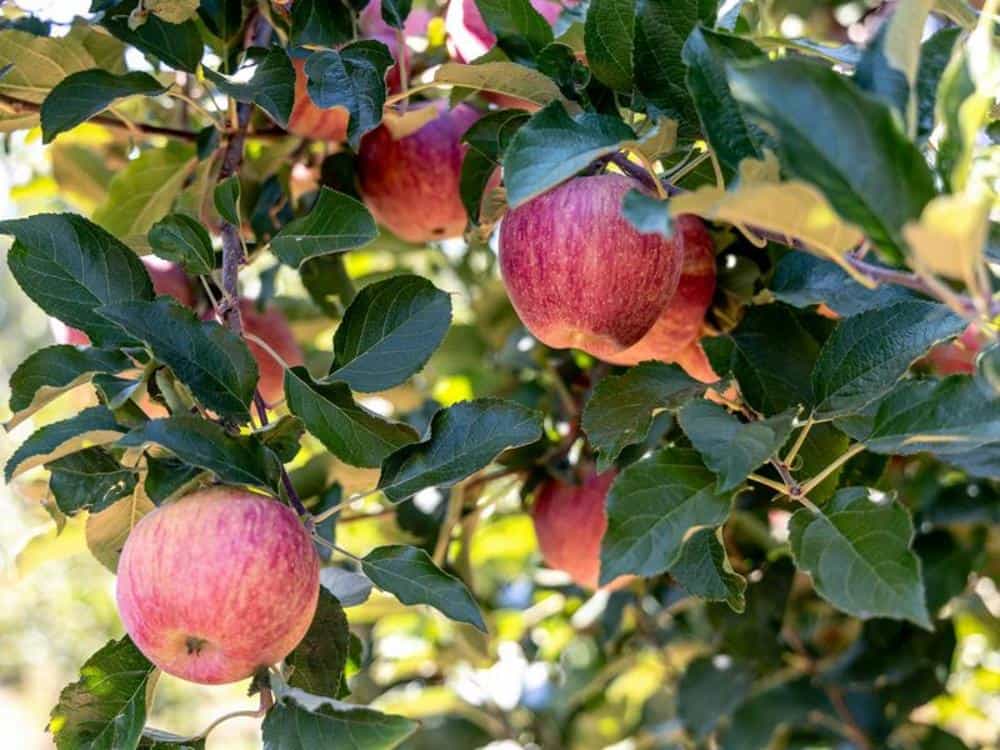 Apple Ridge Farms is part of Apple Hill. This agritourism destination started small, when about 16 family-owned apple ranches opened to the public. Today, Apple Hill includes local wineries, fruit and vegetable farms, bake shops, flower farms and more. Apple Hill is open year-round, but fall is definitely the ideal time of year to see all that the area has to offer!
Why should you visit Apple Ridge Farms?
With over 50 unique farms at Apple Hill, it can be difficult to decide which one to visit first! Apple Ridge Farms offers something for everyone, plus a few unique experiences that set it apart from the rest of the pack. Owner Steve Tuso explains why folks flock to Apple Ridge Farms, "They are coming here to have the best family experience, the best day with their family, taking advantage of all that nature has to offer, doing some you-pick apples, checking out the flower trail and then having a piece of pie to round out your day."

What type of apples are grown at Apple Ridge?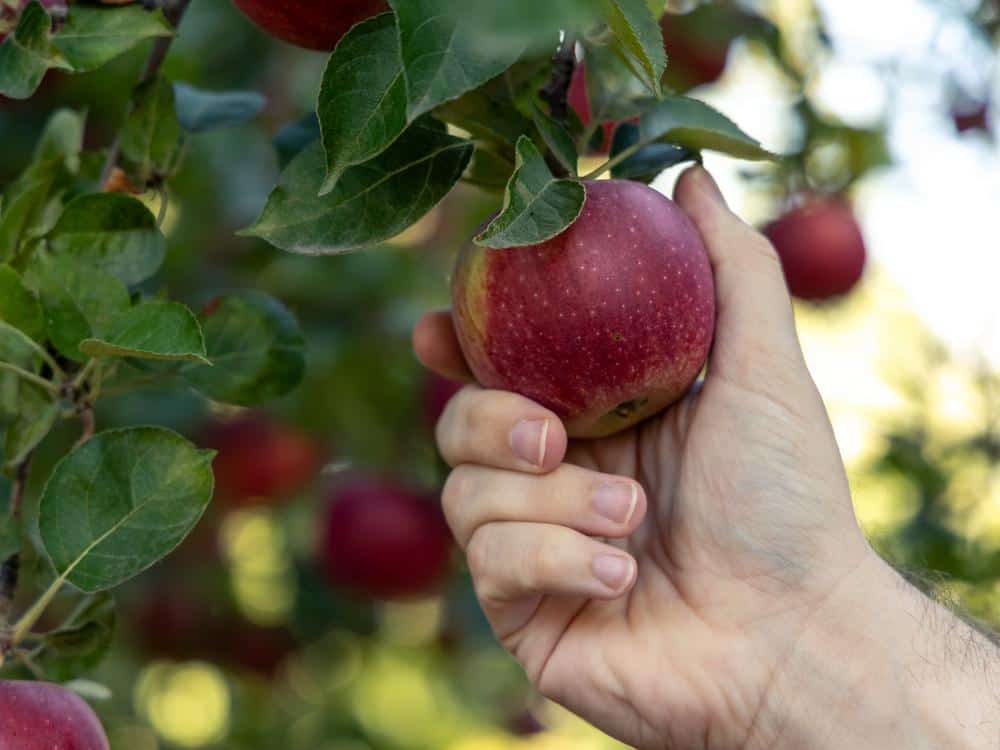 Apple Ridge grows nine different types of apples, which helps to extend the harvest season. Harvest begins in September with the Gala apples and lasts through late November, when late-ripening varieties like Pink Ladies and Arkansas Blacks are plucked from the trees.
The apples are all hand-harvested. Since Apple Ridge is a U-pick farm, some of the work is done by guests. The rest of the apples are harvested by a skilled team. Harvested apples are whisked away to cold storage and then sold in their Country Store.
What to do at Apple Ridge Farms
There's so much to do at Apple Ridge Farms! Check out a few of the fun family activities offered at this incredible u-pick apple farm.
Pick your own apples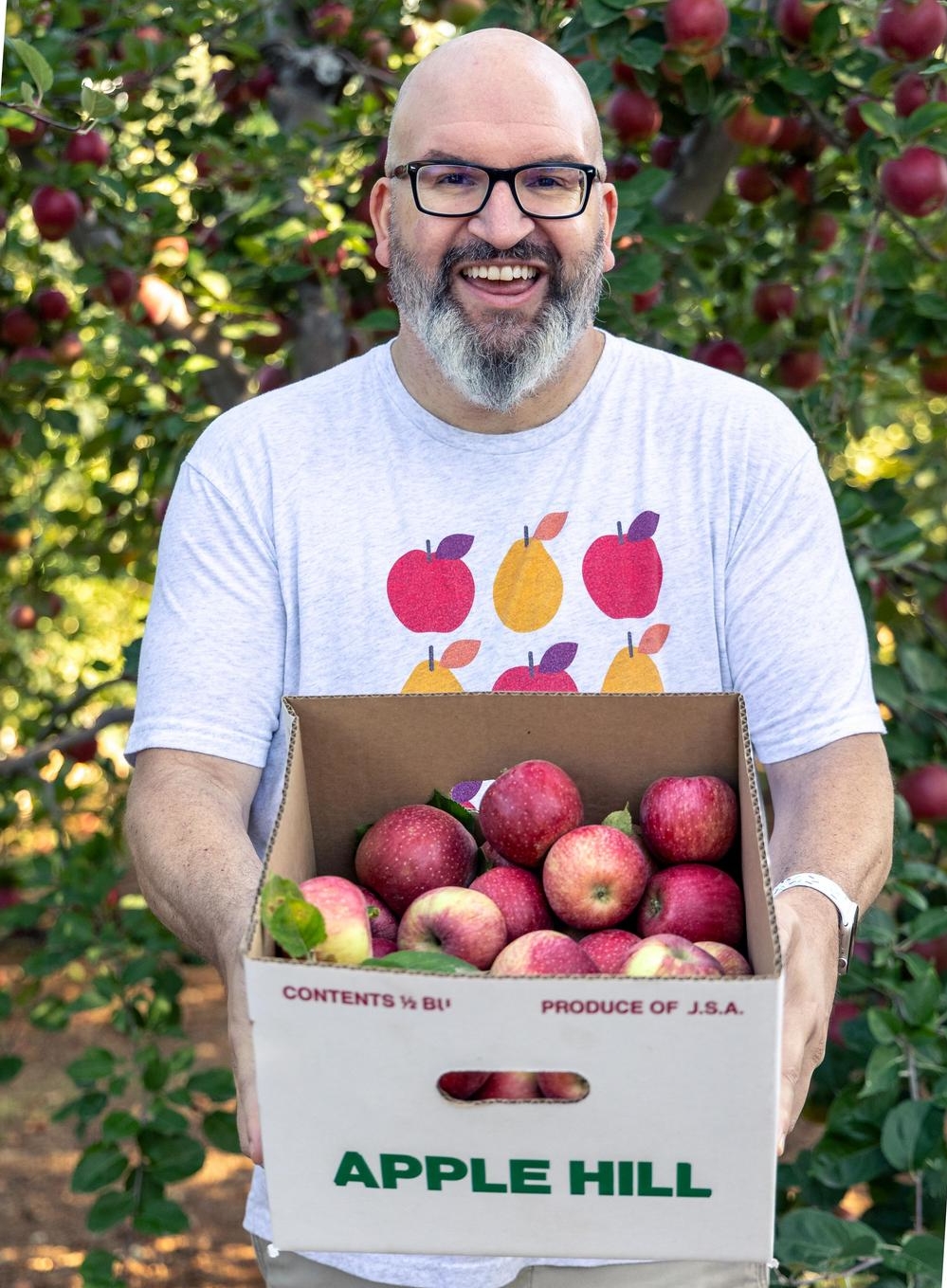 No visit to Apple Hill is complete without a visit to a you-pick apple farm, and our favorite is Apple Ridge Farms. Many visitors to Apple Hill are surprised to find that only a select few apple orchards allow visitors to pick their own apples. Apple Ridge Farms opened their orchards to the public for the first time in 2023 and Steve elaborates, "This is our first year offering you-pick but people seem to be enjoying it. It's just another opportunity for them to bond with their family."
How to tell when an apple is ripe: There are many different ways to determine if an apple is ripe. At Apple Ridge, the Tuso family measures the sugar levels in the apples, and then uses ties to indicate which trees are ready to be picked. If you don't have the luxury of having trees marked off for you, one of the most obvious signs is that ripe apples will separate easily from the tree. Color is another sign of ripeness. When cut open, a ripe apple will have brown seeds, and creamy or white flesh. In truth, the easiest way to tell if an apple is ripe is to take a bite! Ripe apples are sweet (or tart, depending on the variety) and delicious.
Explore the Nature Trail
In addition to apple picking, Apple Ridge Farms offers a wide variety of unique experiences. The three-quarter mile Nature Trail is lined with boldly-hued zinnias covered in butterflies. It's the perfect place to snap a few photos or just relax and enjoy the stunning views.
Mine for gold and gems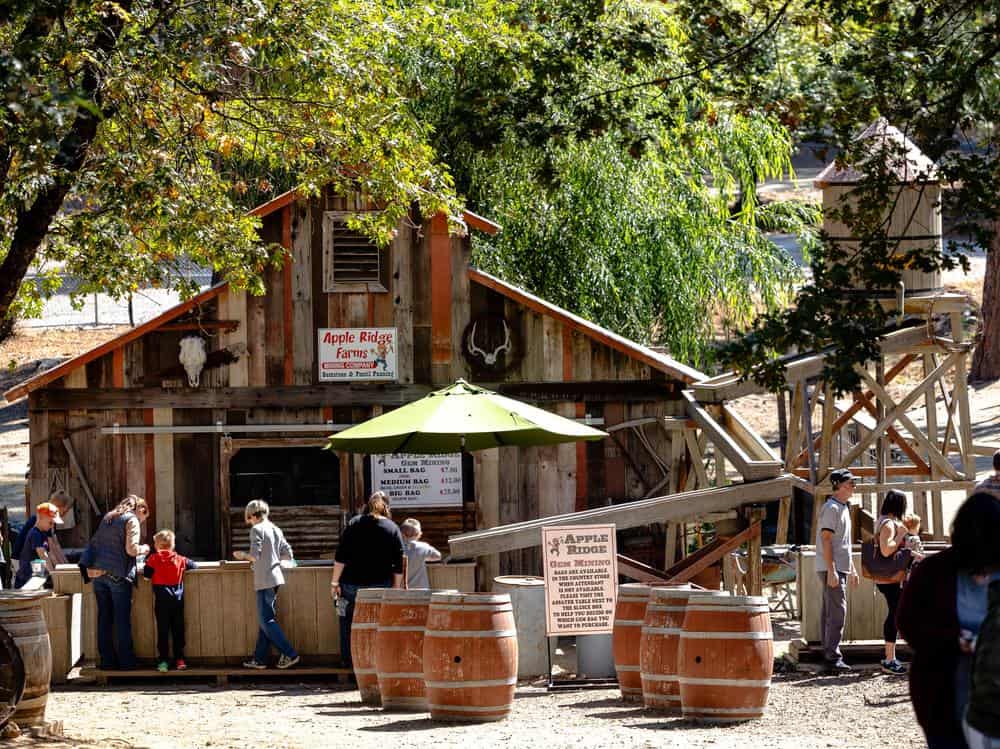 Apple Ridge Farms is located in Placerville, which was at the epicenter of the Gold Rush. They pay homage to this rich history with a mining sluice and other activities for adults and children alike. There, everyone can enjoy panning for gold, and finding arrowheads, fossils and gems.
Seasonal Activities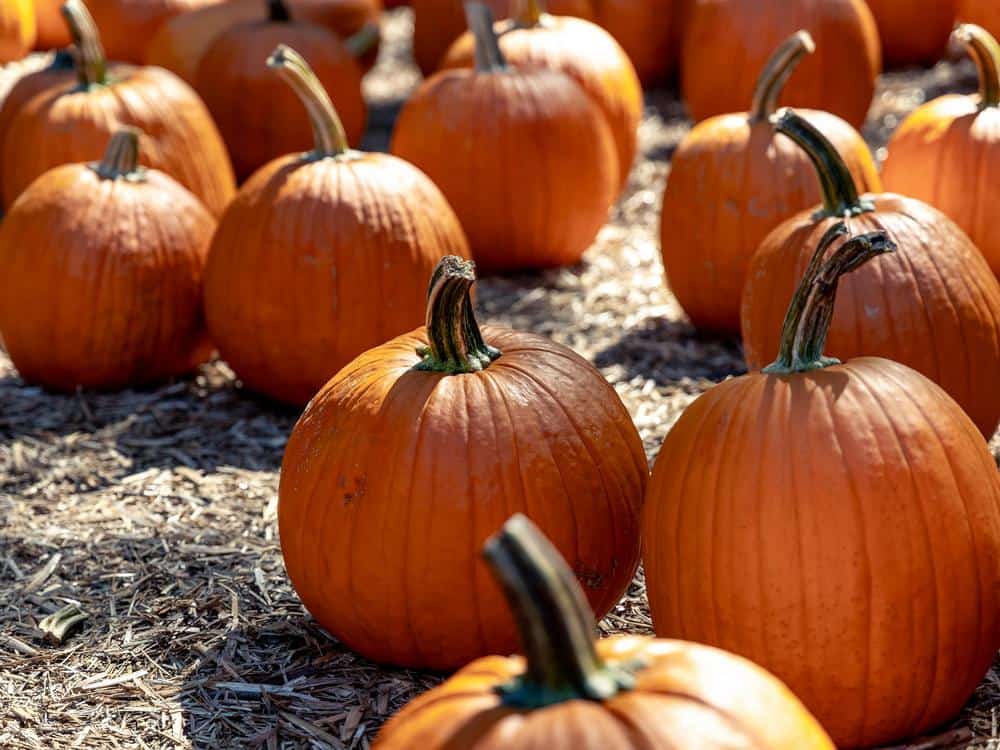 Kids can hunt for the perfect pumpkin at the Apple Ridge Pumpkin Patch, and navigate through the corn maze. But the fall fun doesn't end after Halloween, or even Thanksgiving. On select days throughout November and December, Santa makes his way from the North Pole down to Apple Ridge (be sure to check their website for dates and details).
What to eat at Apple Ridge Farms
Obviously, you'll want to plan a stop in the Apple Ridge Farms Bake Shop to sample their delicious desserts and treats! Our friend Jerry James Stone thoroughly enjoyed the caramel apple – but the apple pie and apple cider donuts are Steve's favorites.
Fun fact: Steve's wife is a baker, so when the family bought the farm in 2008, they added the Bake Shop!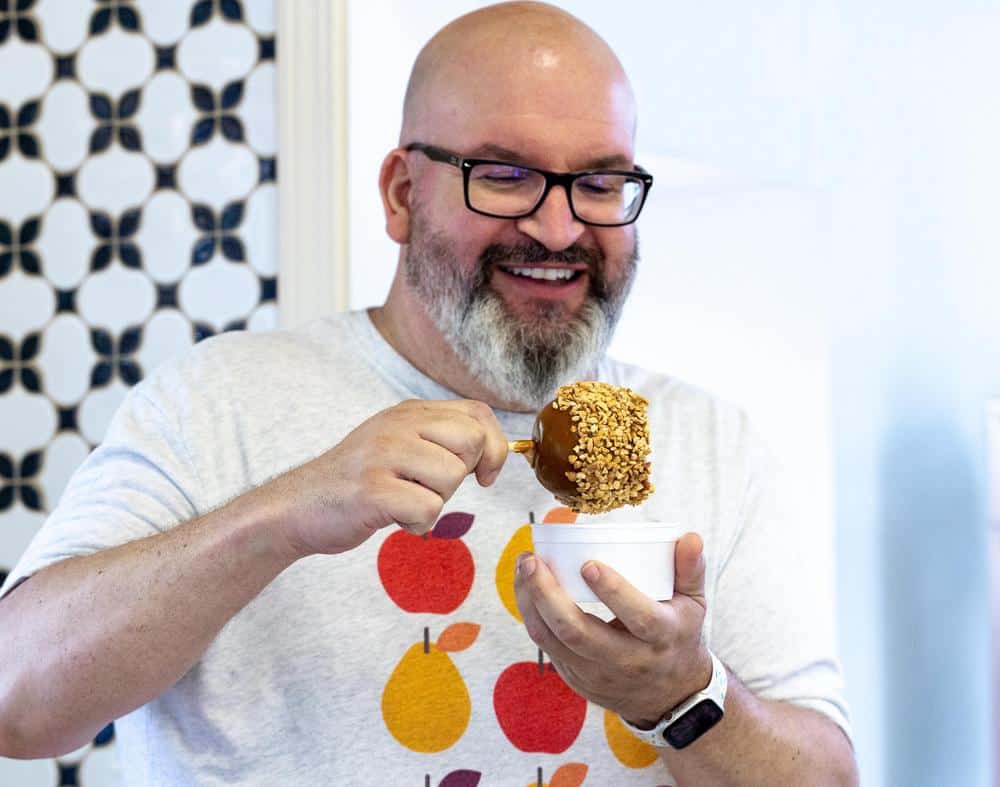 What's it like to be an apple farmer?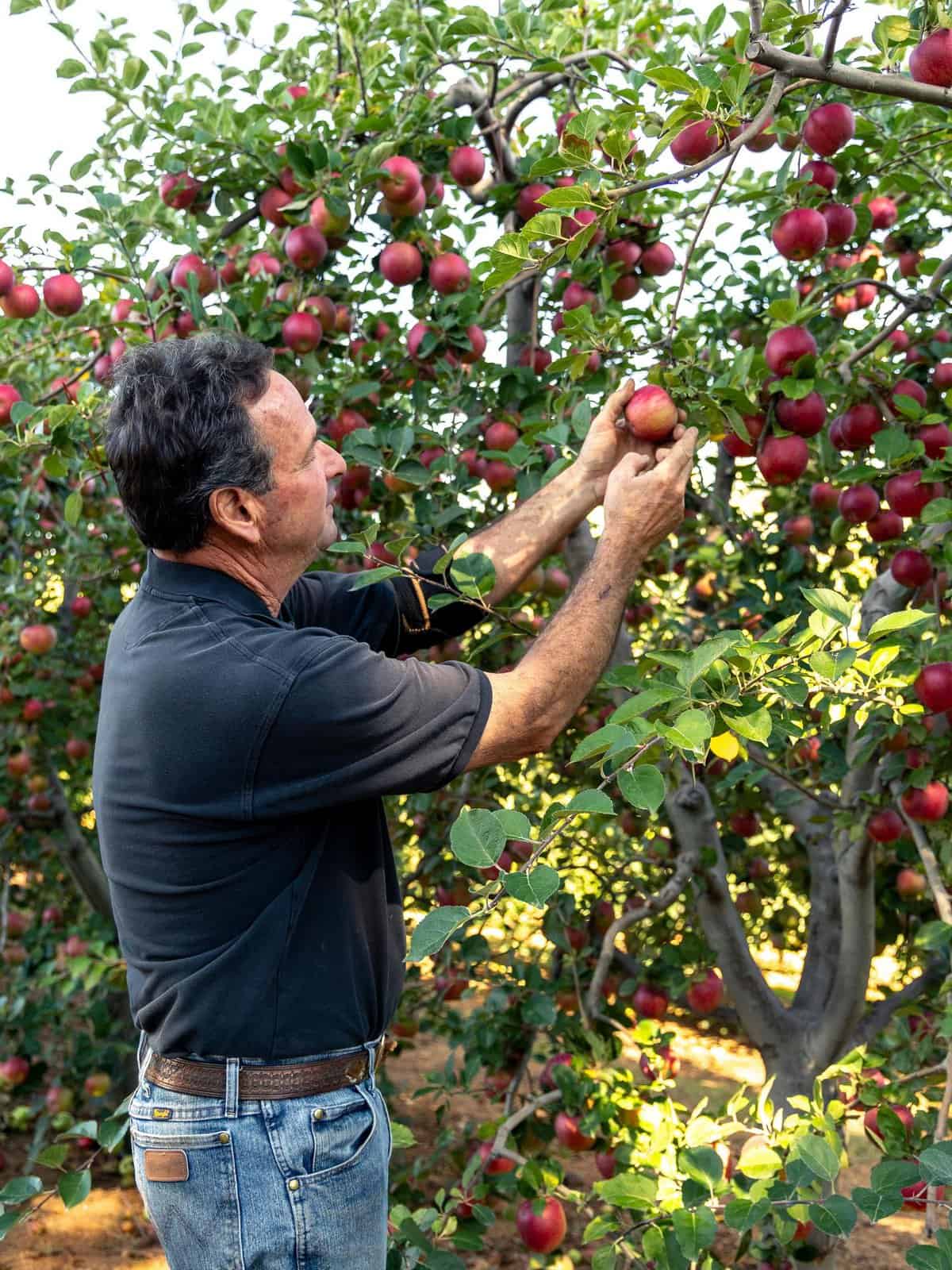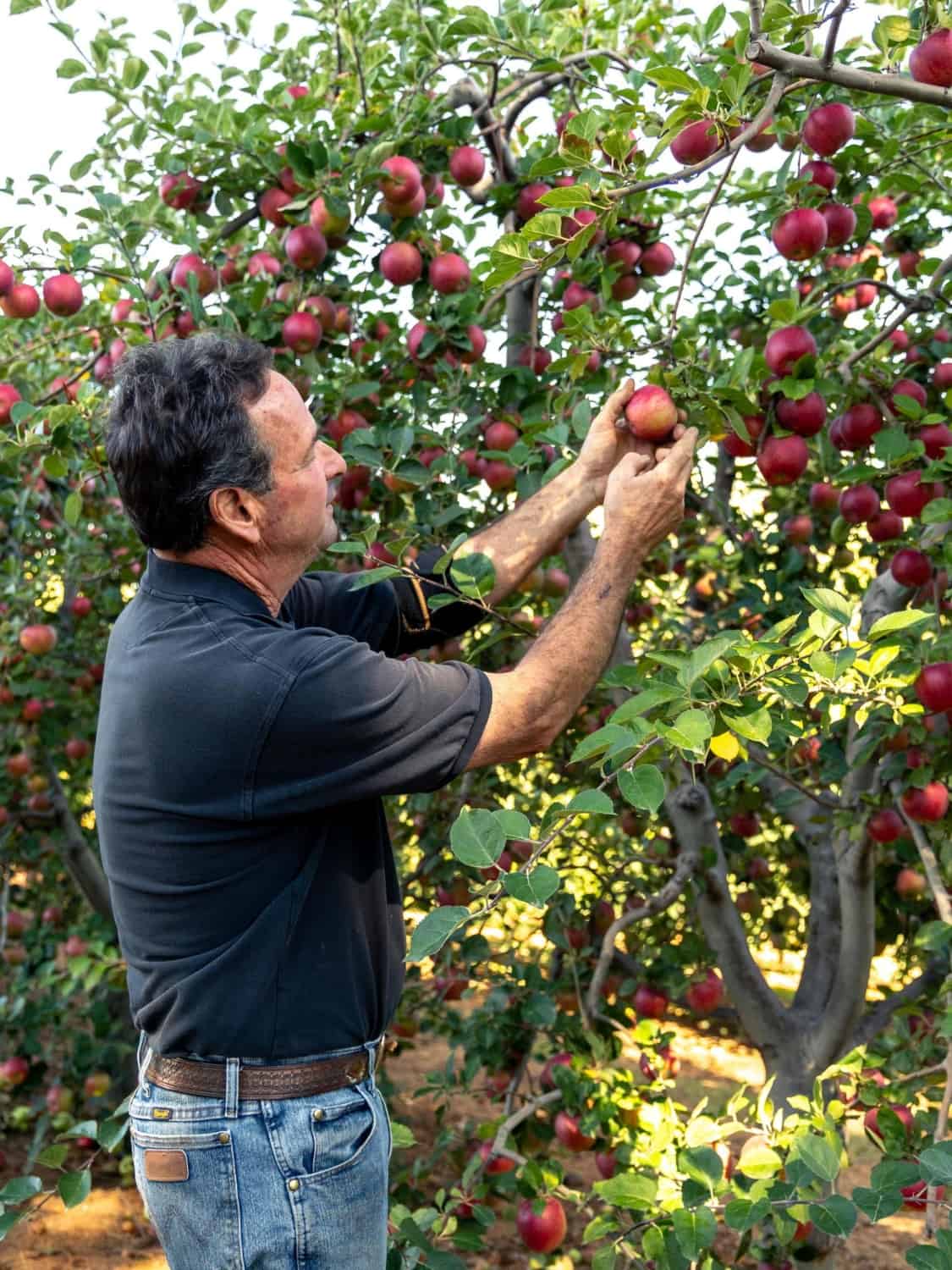 Before moving to Apple Hill, Steve farmed row crops in the Central Valley. He notes the transition from row crops to apples was relatively smooth, the biggest difference being that apples are a permanent crop. For the first few years, Steve says, he relied on other local farmers – and of course, Google – to learn the ropes. Today, his wife, two adult children, and their spouses are all work in the family business!
Ready to plan your trip to Apple Ridge Farms (and Apple Hill)?
Apple Hill has over 60 different destinations, so much to do, and so many farms to explore that you can easily spend a day, or even a whole weekend at Apple Hill! Start the day with an apple fritter at High Hill Ranch, then head to Apple Ridge Farms to pick your own apples, dig for gold, and stroll down their flower-lined nature trail. Finish the day off at Rainbow Orchards. While there, be sure to grab apple cider donuts for dessert and a bottle (or two) of their homemade apple cider!

When is Apple Ridge Farms open?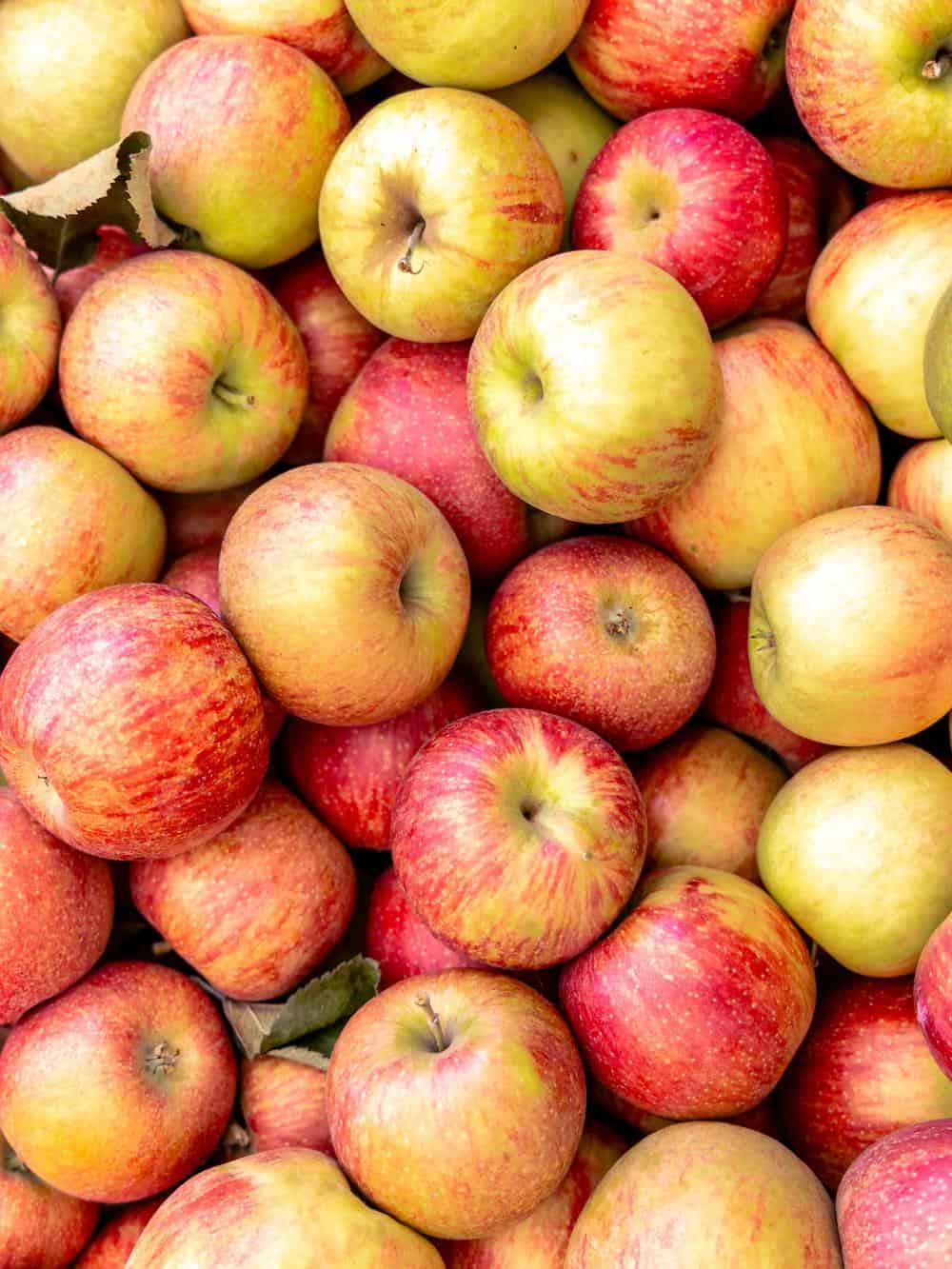 Apple Ridge Farm is typically open 7 days a week from late August through November. Check their website for the most up-to-date information!
Apple Ridge Farms
1800 Larsen Dr.
Camino, CA 95709
(530) 657-0613
Have you visited Apple Ridge Farms? Post your pics on social and tag @cagrownofficial and @appleridgefarms!
Fascinated by pomology? Learn more about How Apples are Grown!
Article and photography by Hilary Rance.