Amazing Breads with Olives to Try
We all love bread – and if there is one way to make bread even more delicious, it's by adding California Ripe Olives. Olives add so much flavor and texture to everything from no-knead olive bread and fancy fougasse, to cheesy pizza and sandwiches piled high with all of the things. Be sure to pick up a few cans of ripe olives from California (either green or black work in most recipes) so you can satisfy your olive bread cravings whenever the mood strikes.
Delicious Breads with Olives from Our California Grown Creators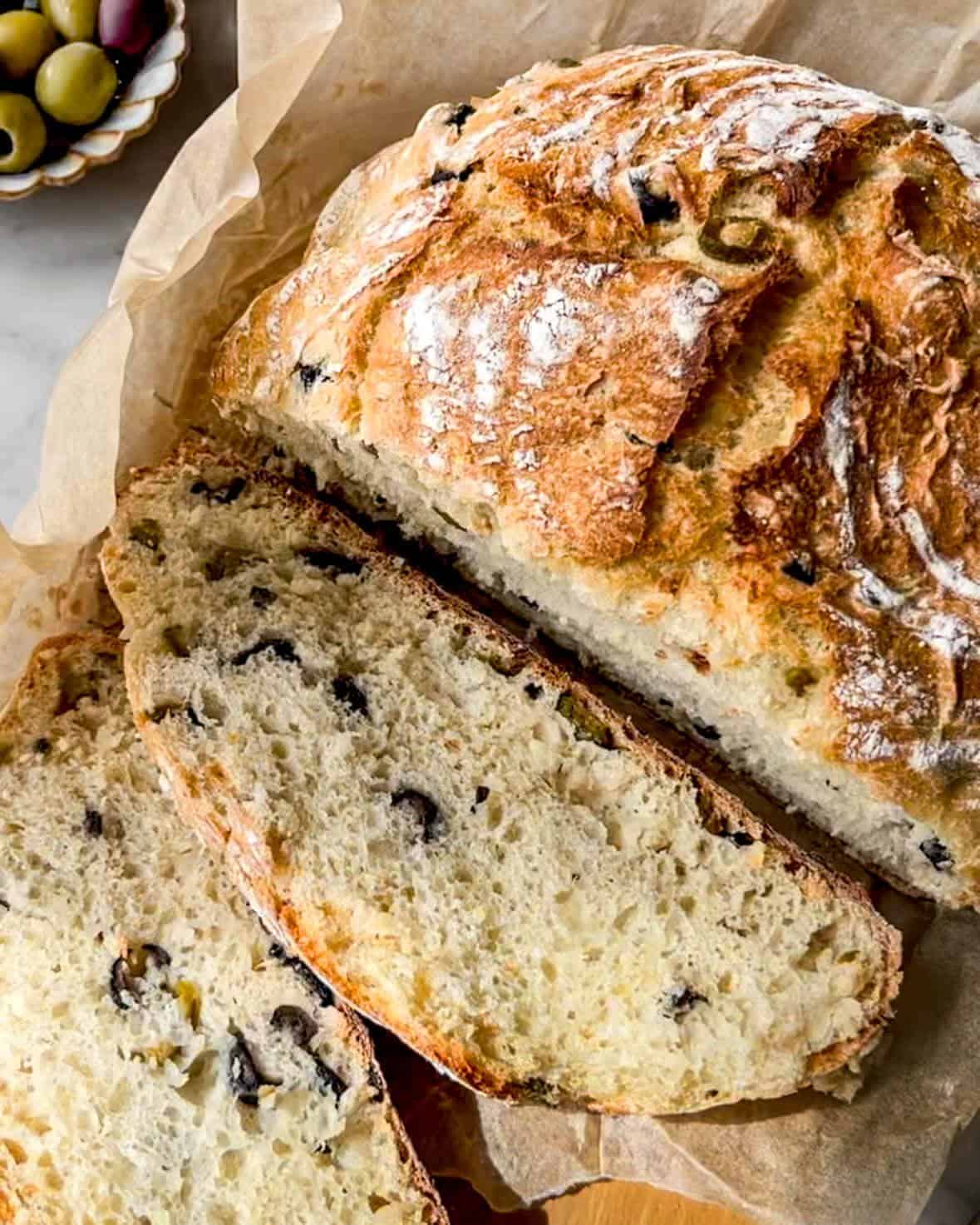 No-Knead Olive Bread
This no-knead Olive Bread recipe from our friend Elina Saiach is addictively delicious and so easy to make! She recommends serving it on a cheeseboard or using it to level up your sandwich game.
Olive Fougasse
This Olive Fougasse from our pal Vy at Beyond Sweet an Savory features a crispy crust and soft, chewy crumb studded with briny California Ripe Olives. Freshly baked, this olive fougasse is perfect for sharing and too irresistible not to tear into. Even though it looks complicated to make, Vy breaks it down into easy steps.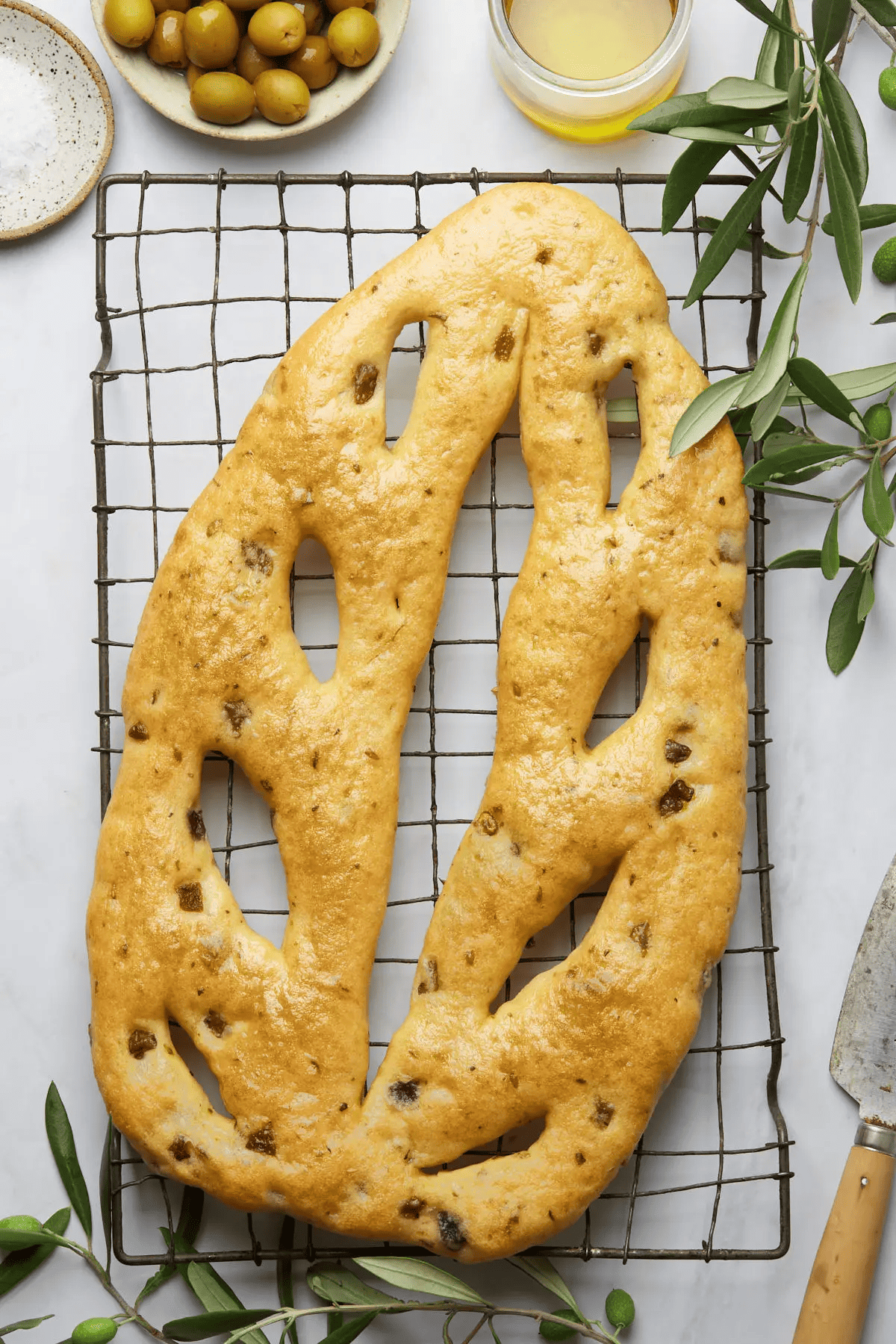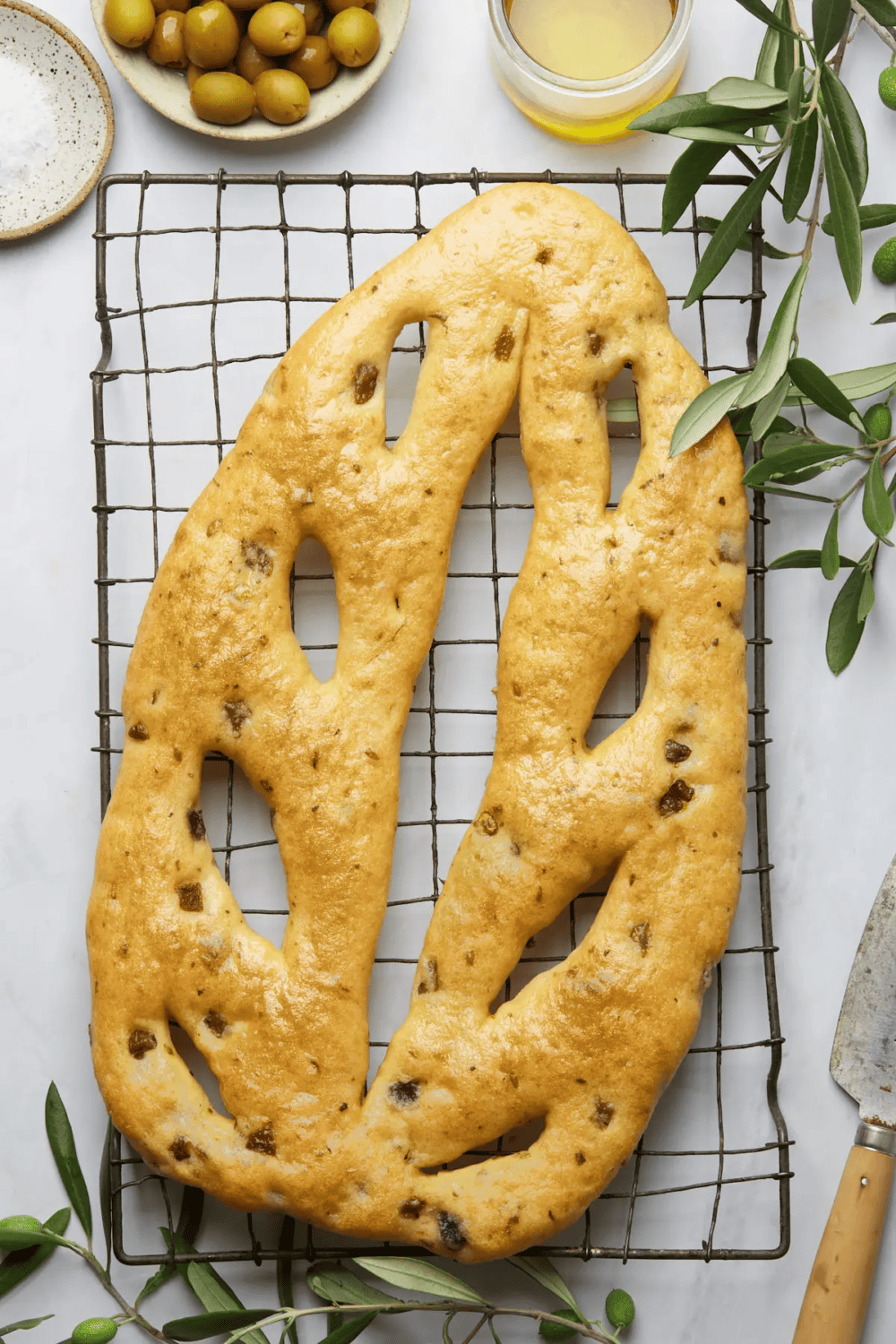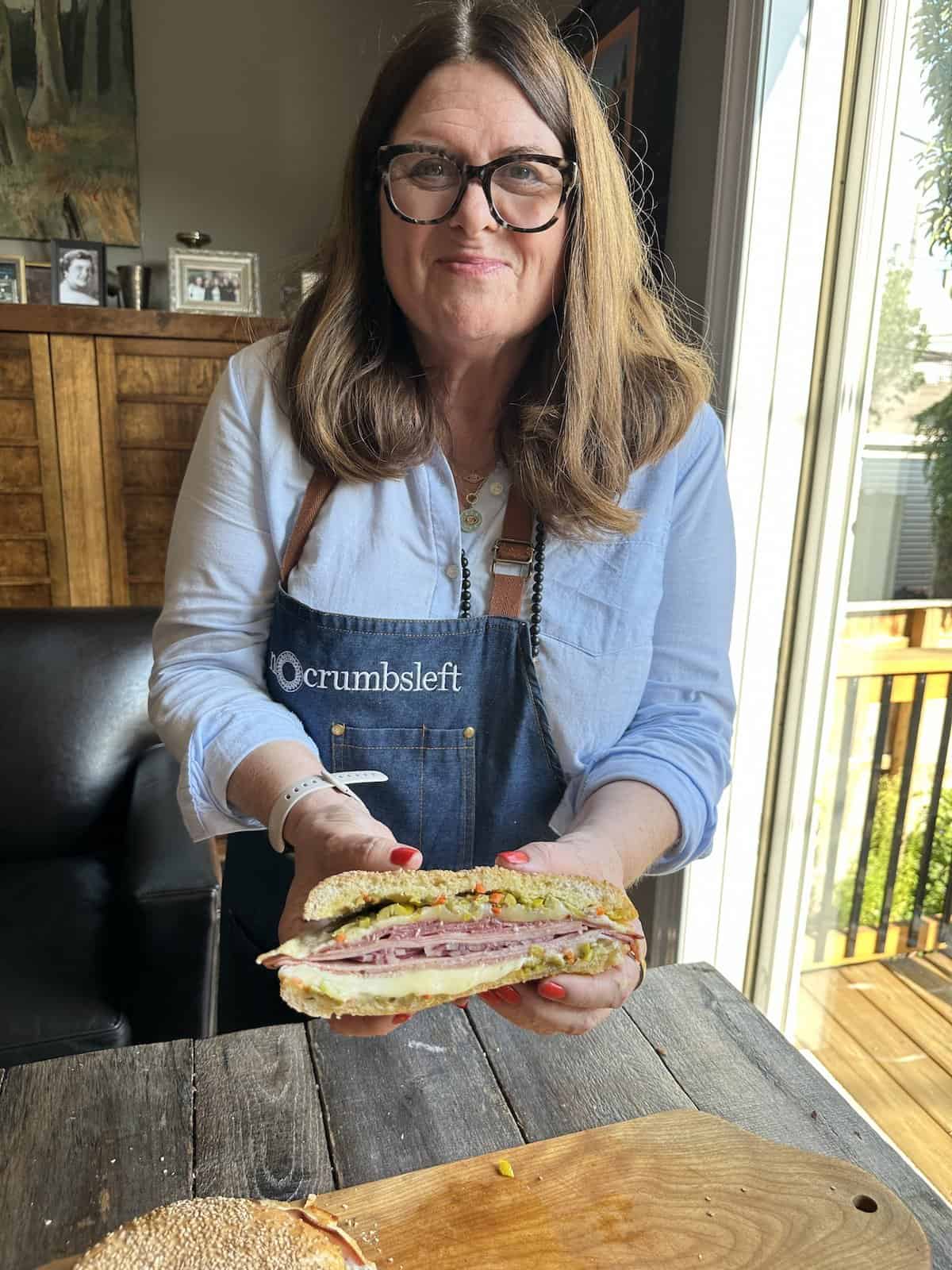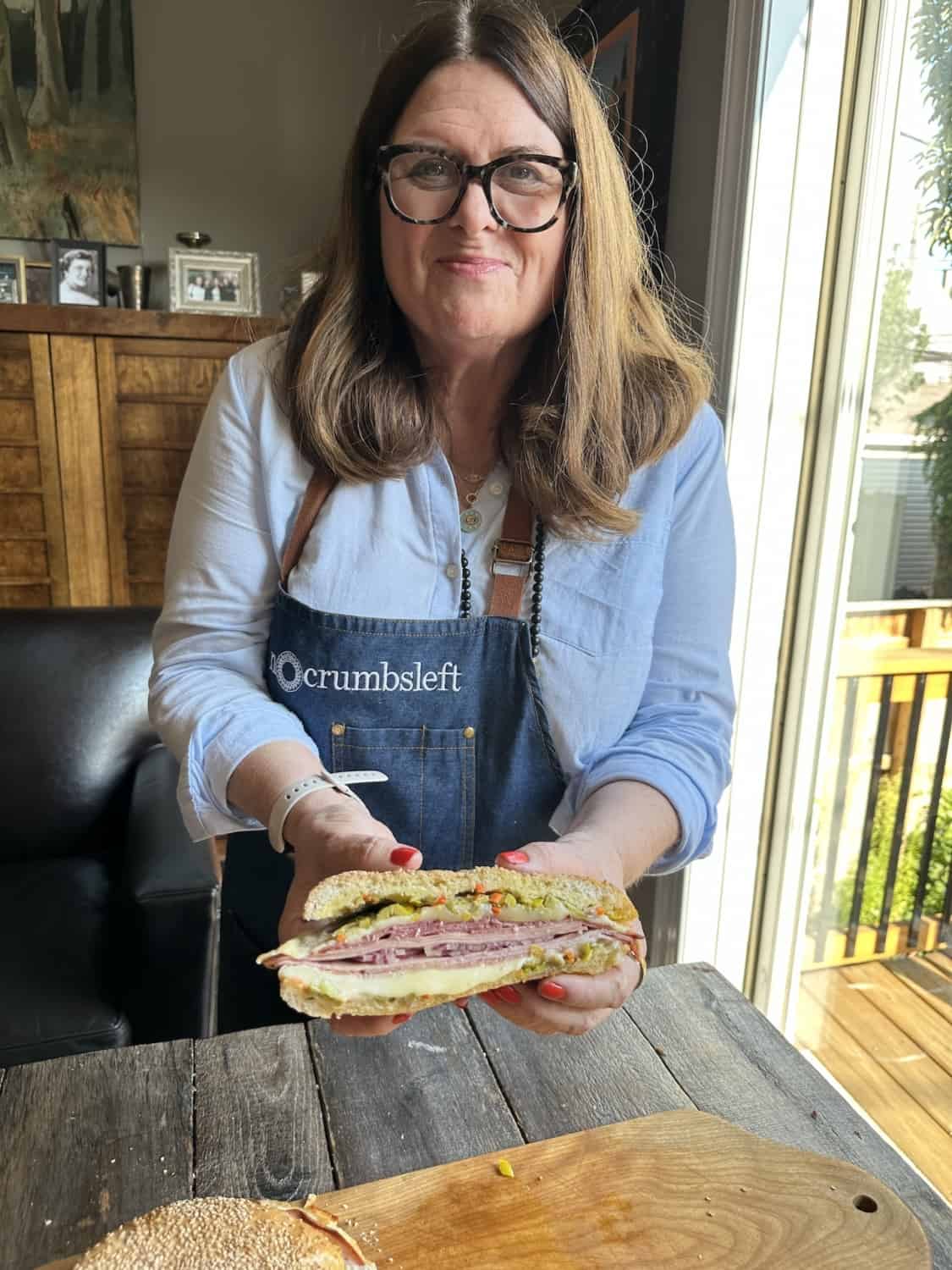 The Best Recipe For Muffaletta With California Olives
The Muffaletta sandwich, which originated in New Orleans, has been around for more than a century. The secret sauce—literally—is the olive mixture. Teri from No Crumbs Left shares her latest "Magic Elixir" with California Ripe Olives. It's great on this sandwich and pretty much everything else.
Antipasto Focaccia: a Next-Level Olive Bread Recipe!
Our Becky from Baking the Goods shares her crowd-pleasing recipe for this Antipasto Focaccia that is the ultimate "party bread" – but you may not want to share!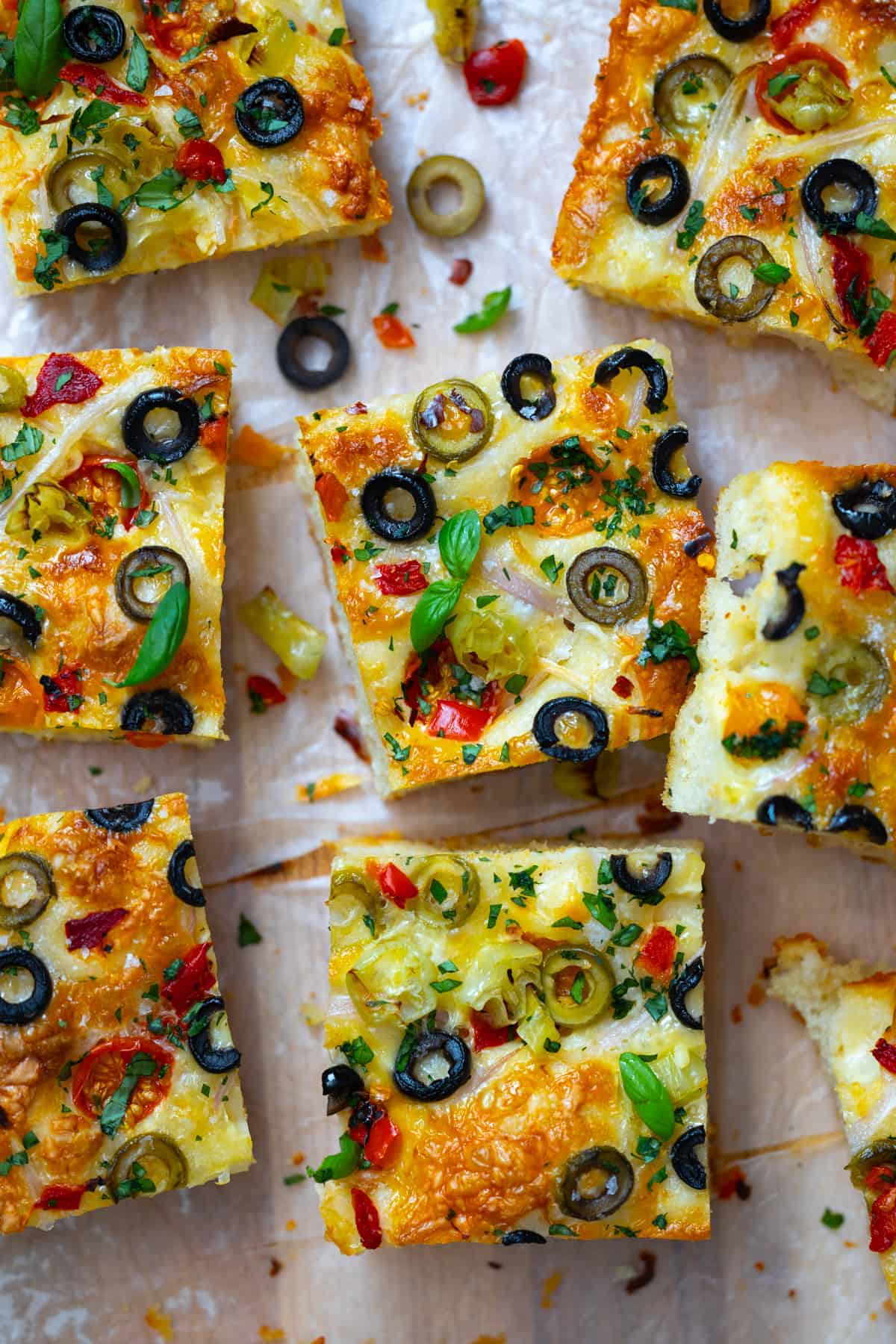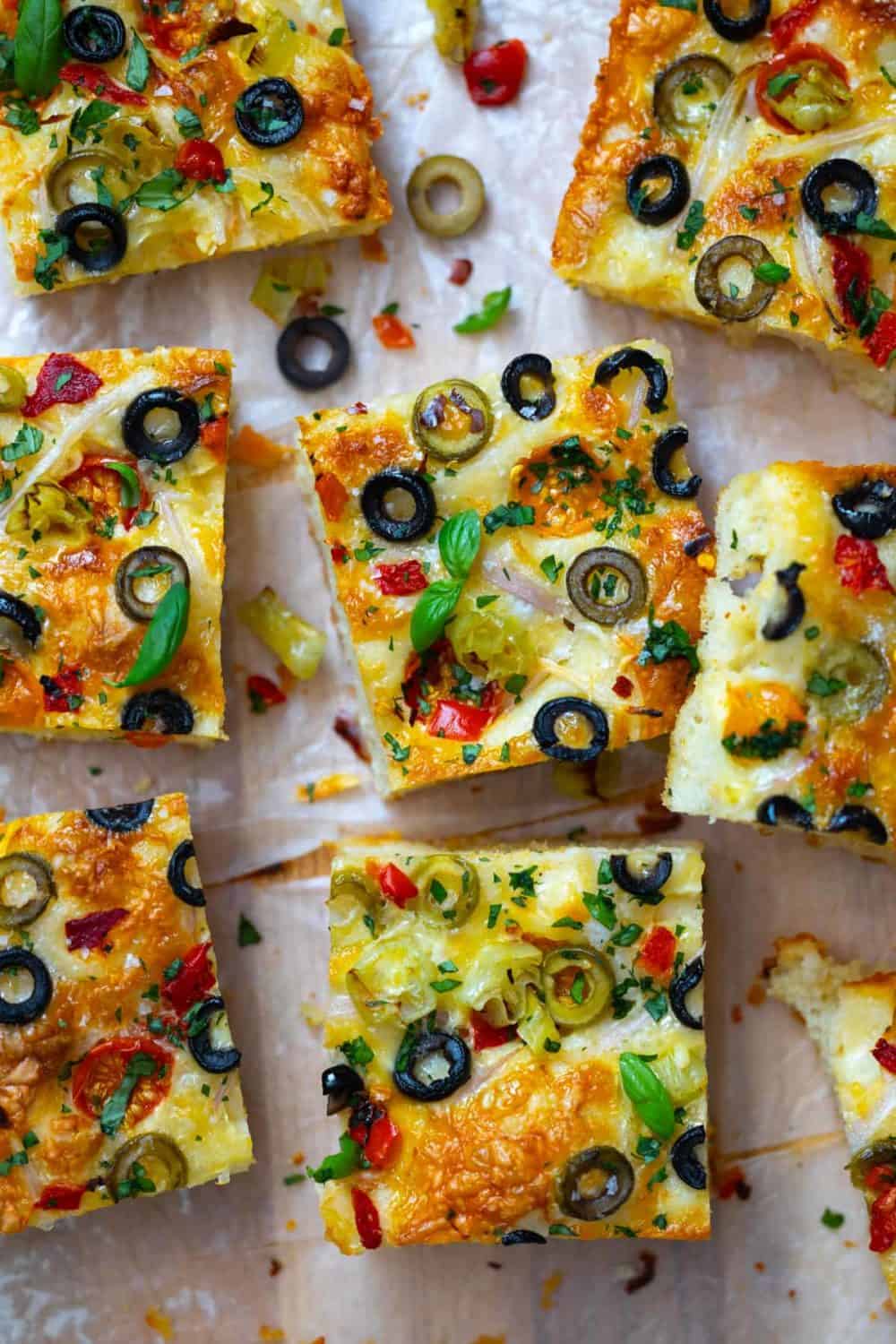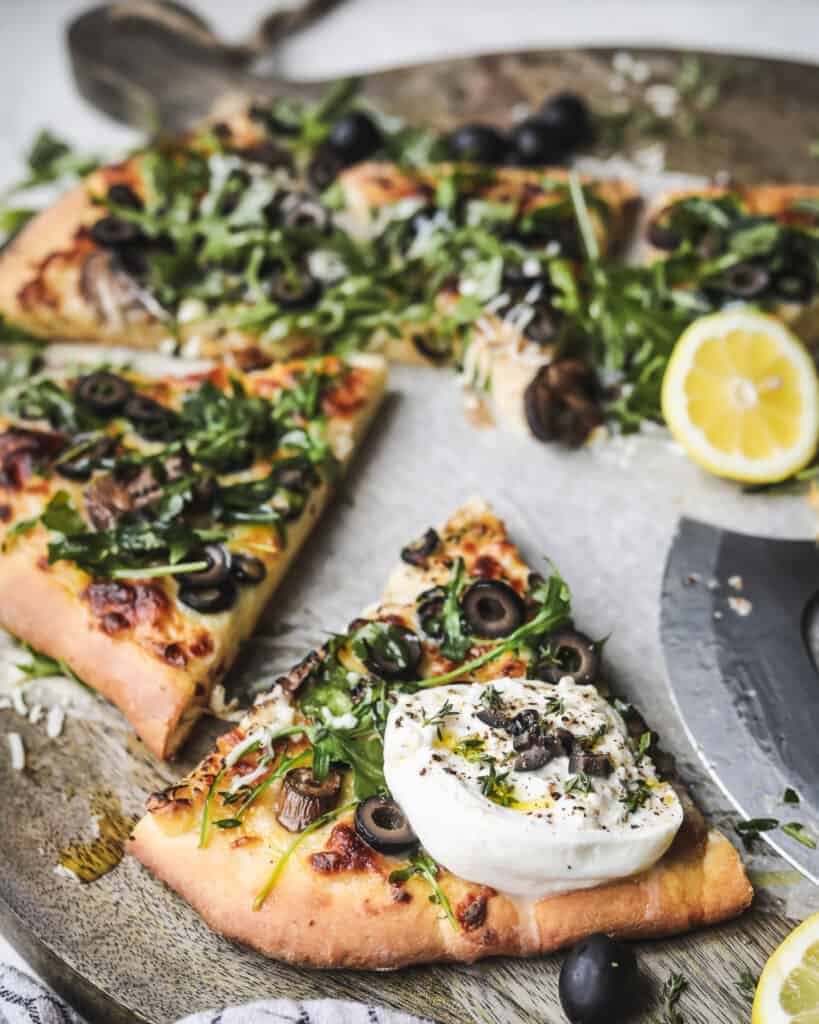 Cheesy Olive Pizza
This fun, fresh pizza from Britney Breaks Bread has olives, mushrooms, cheesy garlic sauce and mozzarella. Plus she tops with with a sprinkling of arugula, so it's basically a salad.
Rebecca from Displaced Housewife loves all things olives, especially this pizza which has a blistered crust and topped with marinated olives. We think you'll love it too.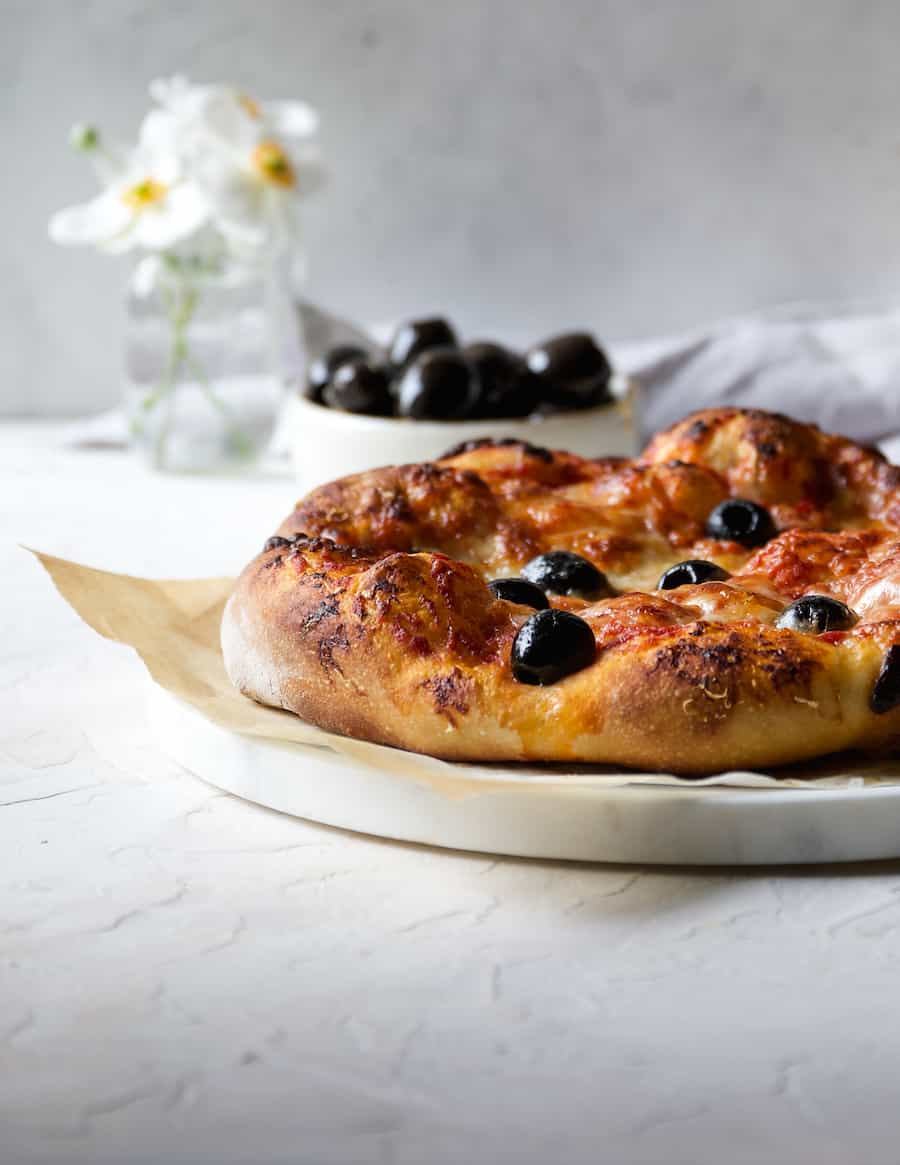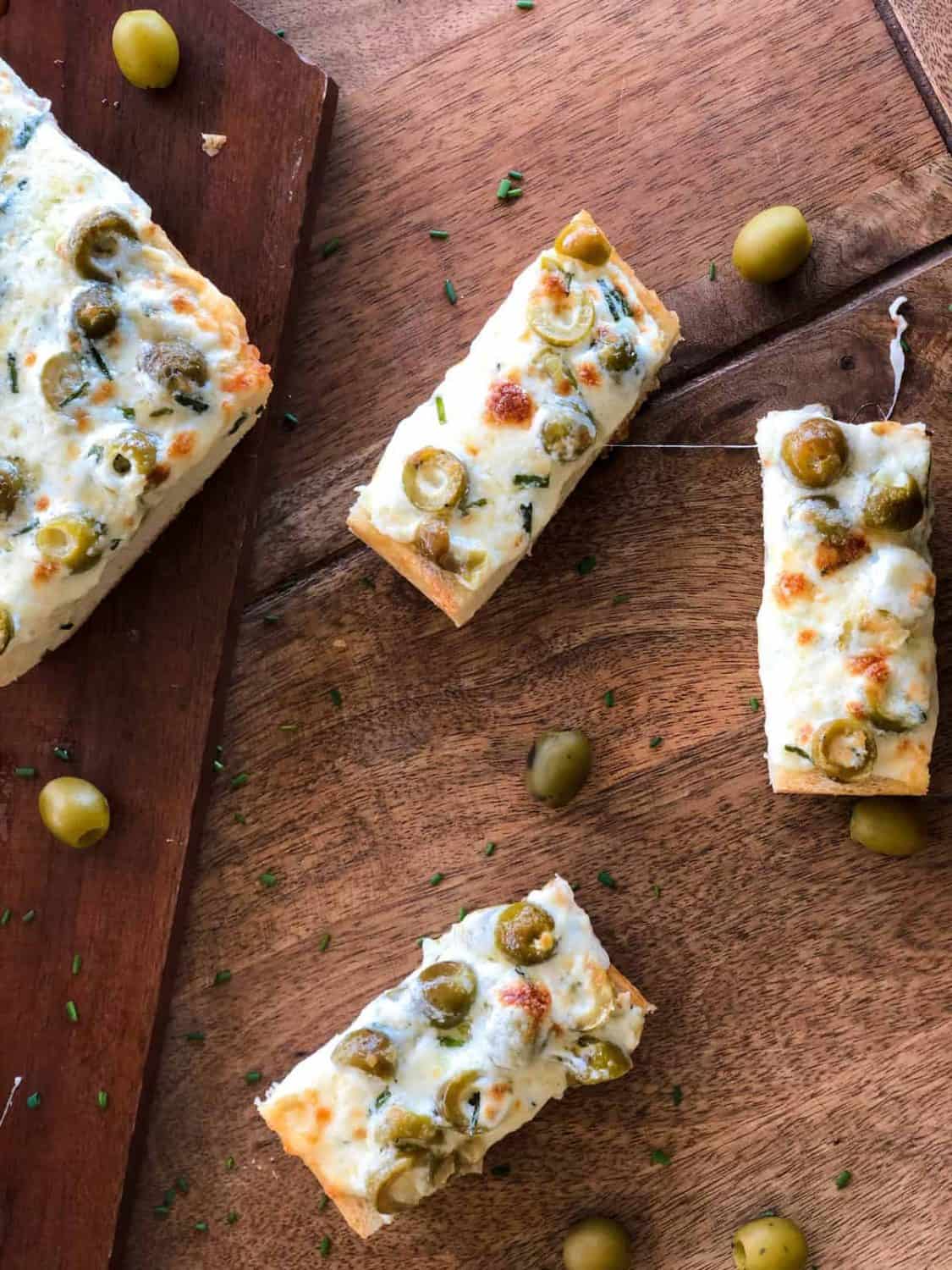 This Green Olive Garlic Cheese Bread is sure to be a favorite – no matter who you serve it to! It's easy, loaded with California-grown flavor, and oh-so-delicious!
This Halloween Focaccia from our friend Jerry James Stone makes a ghoulish scene with CA Ripe Olives, peppers, mushroom skulls & more.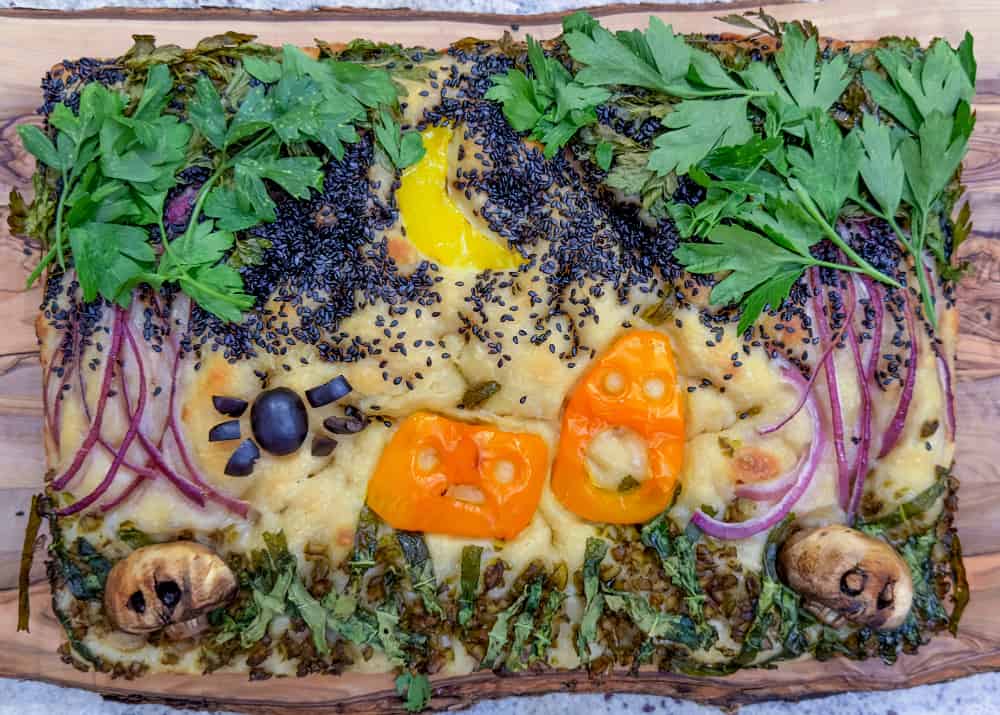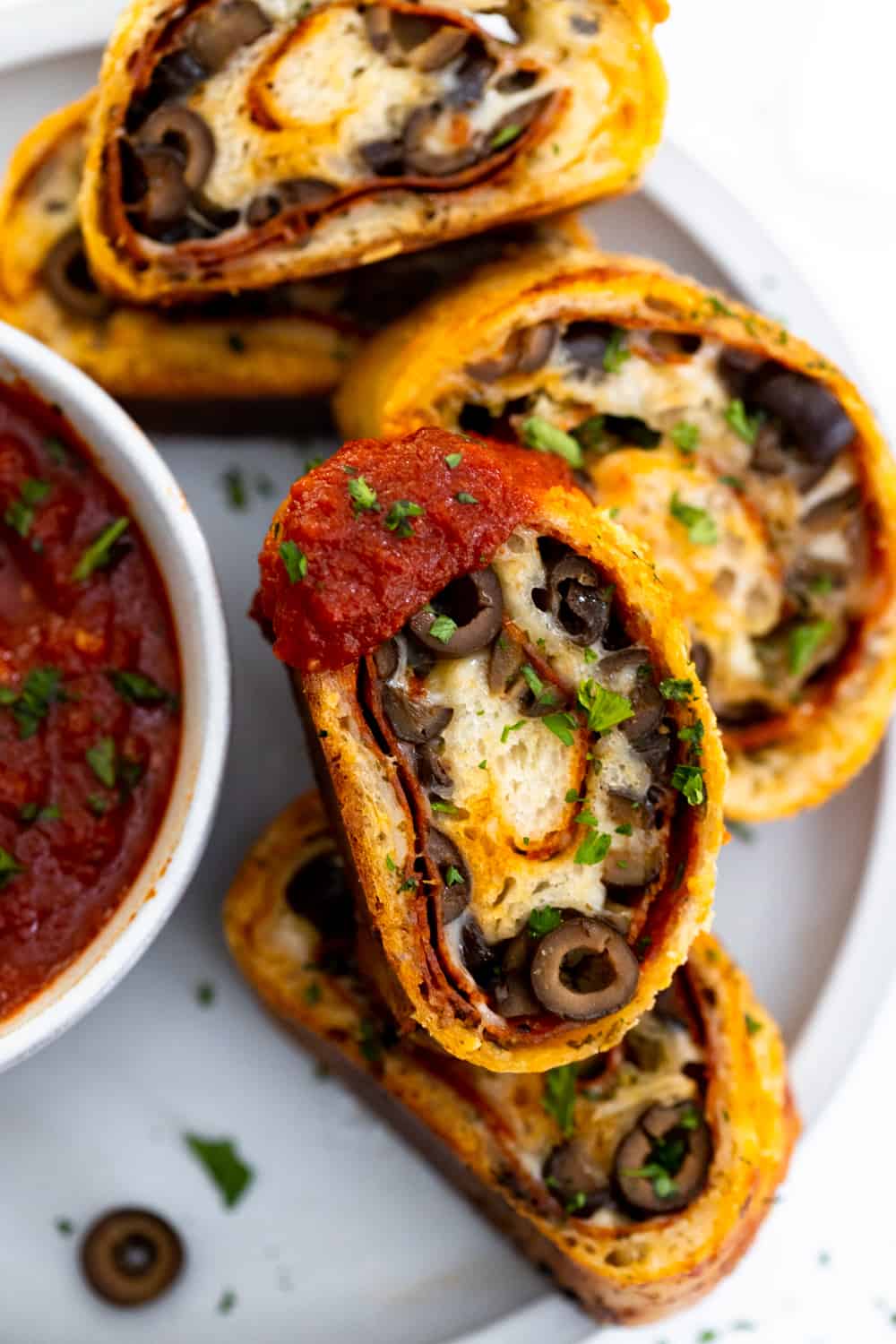 Everything you need to know about California Ripe Olives
How Ripe Olives are Grown
Here in California, we know a thing or two about how Ripe Olives are grown. Ripe Olives from the Golden State have a unique flavor unlike any other olives on the market. They are packed with antioxidants, vitamins, and minerals, which make them a healthy and delicious addition to your diet.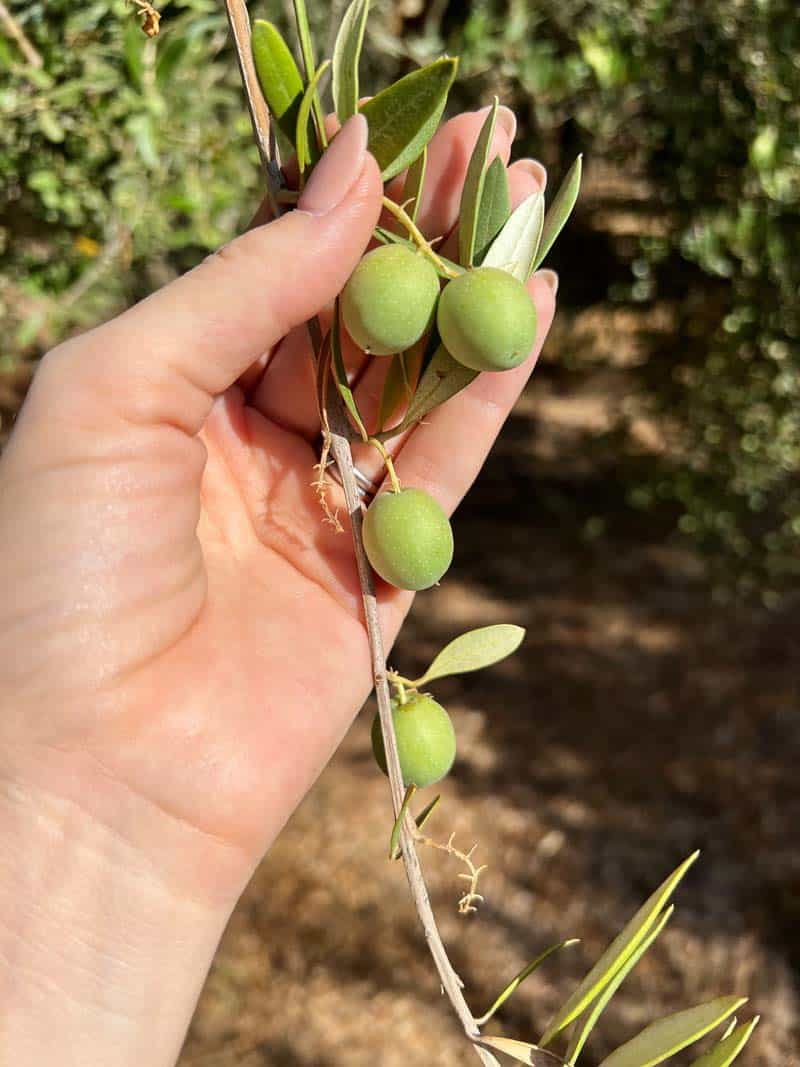 This article was written by Alison Needham, and images used with permission from the above California Grown Creators.