Martinelli's Apple Cider: An American Tradition
In the heart of California's picturesque Pajaro Valley, a family-owned company has been crafting liquid gold for over 150 years. Martinelli's Gold Medal® Apple Cider, with its iconic glass bottles and nostalgic taste, is not just a beverage but a cherished American tradition. From humble beginnings to a household name which is part of family tradition, the Martinelli's story is one of resilience, quality, and a dedication to preserving the essence of the apple – in every sip.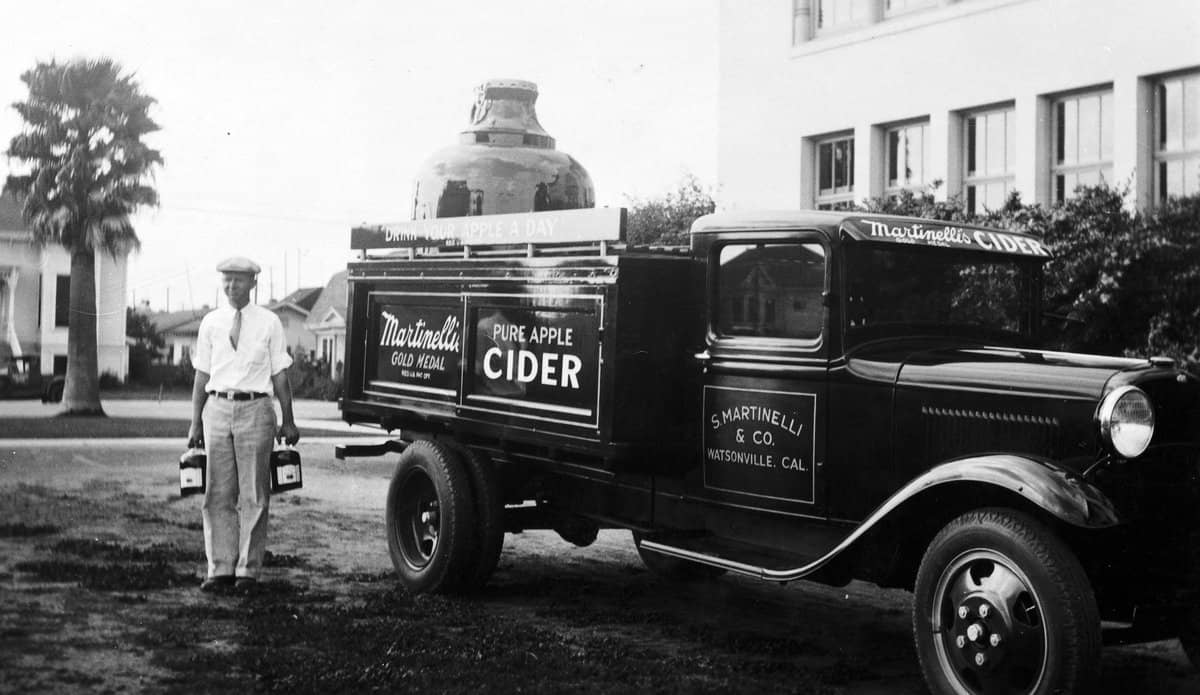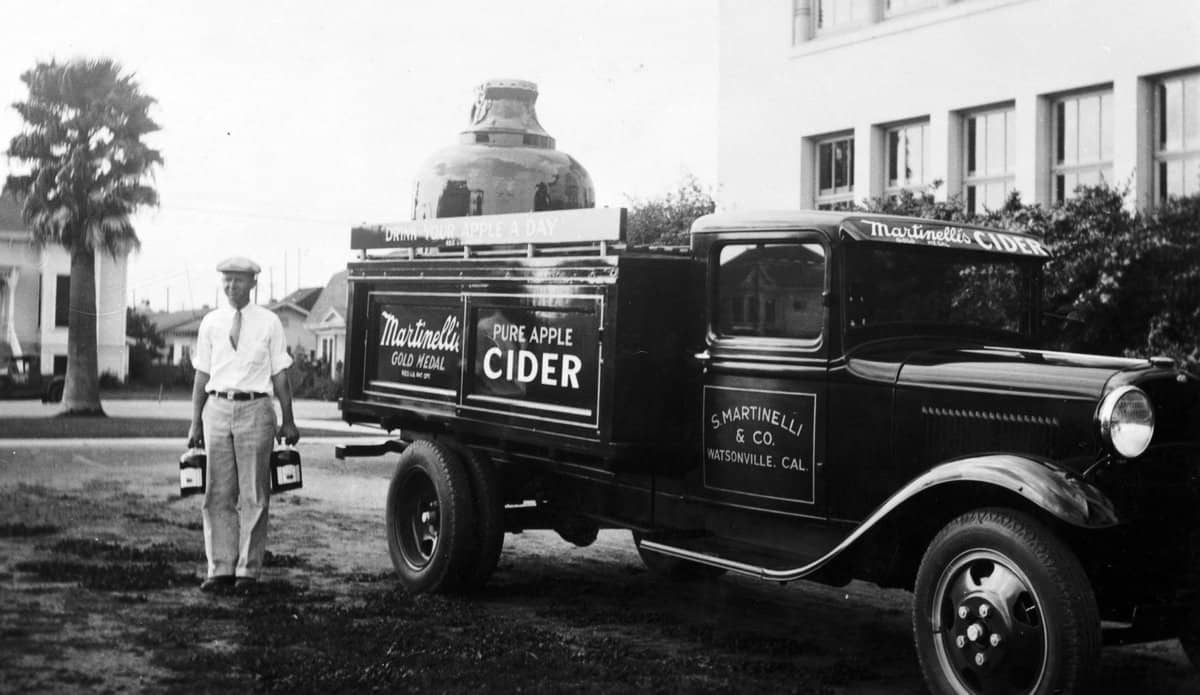 A Sparkling Success
The road to success began in 1868 when Italian immigrant Stephen Martinelli created a delicious hard apple cider made from apples grown on his brother's orchard in Watsonville, California. In fact, the cider was so good that he decided to make a business out of it.
Stephen's vision soon bore fruit, both literally and figuratively, when later that year he founded S. Martinelli & Company. What set the company apart was and is their commitment to creating a cider made from 100% juice, and free of any additives or preservatives. Their high-quality product quickly garnered the company a reputation for excellence.
When prohibition hit, they wisely pivoted to produce non-alcoholic apple cider, which ultimately saved the company and remains their biggest product line today. Later in 1933, the apple-shaped bottle was introduced along with the slogan "Drink your apple a day," becoming an instant hit. This unique packaging not only preserves the cider's freshness, but is also an iconic symbol of the brand that enjoys nationwide recognition.
A Family Affair
Across the decades, Martinelli's remains a family-run business and the family continues to oversee every step of the cider-making process, from selecting the finest apples to bottling of the final product. Today, they have three facilities that span over 600,000 square feet on 30 acres of land and their products are distributed worldwide.
A Taste of Perfection
What makes Martinelli's Apple Cider so special is its unparalleled taste. Unlike many commercial apple juices and ciders, the Martinelli's Gold Medal® process begins with fresh California and U.S.-grown apples, hand-picked at the peak of ripeness. Though they use a unique blend of apples, the Newton Pippin helps them achieve the perfect balance of sweet and tart that customers have come to love.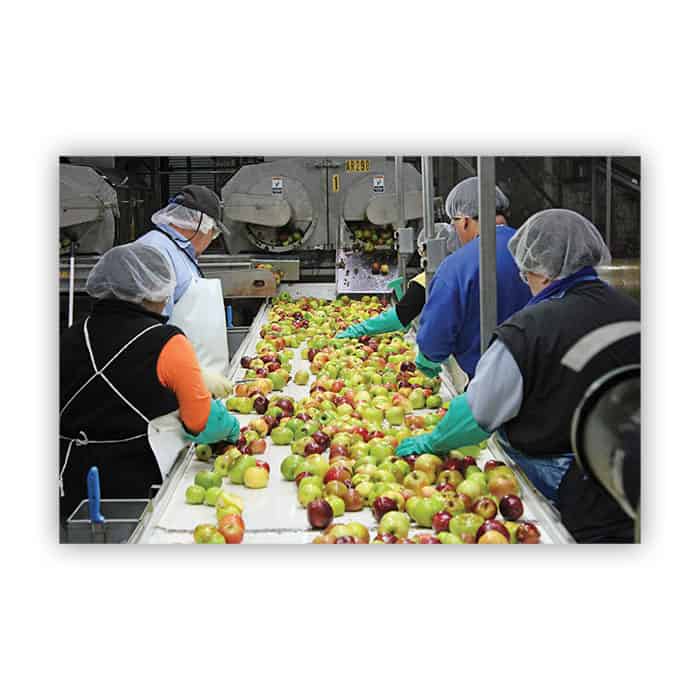 The apples are then thoroughly washed and hand-sorted to remove any defects. Once clean, they are then ground to a pulp and cold-pressed to release the fresh juice. After pressing, the juice is flash pasteurized to avoid destroying flavor and quality, hot-filled into new bottles, capped, and then quickly chilled to that just-picked fresh apple flavor.
For their sparkling ciders, the juices are carbonated, cold-filled, then slowly pasteurized and chilled in the bottle. Both processes ensure that the juice is pure tasting and has an extended shelf-life without the need for added preservatives. The result? – a cider that bursts with the natural sweetness and tartness of apples, with no added sugar or artificial flavors. It's a taste as close to biting into a fresh apple as you can get from a bottle.
While Martinelli's is most famous for its apple cider, the company has expanded its product line to include a variety of other apple-based beverages. From sparkling apple juices to apple blends with other fruits, Martinelli's offers options for every palate. They've even introduced organic options for those who prefer only organic foods.
Sustainability and Community
Beyond a commitment to crafting exceptional beverages, Martinelli's is also committed to sustainability. They constantly look for ways to reduce their environmental footprint and to support local communities, ensuring that the company's growth benefits not only its customers but the world at large. And the process starts where it has always started, working to source local and domestic apples to not only ensure freshness but to also reduce emissions.
Martinelli's is proud to be a Certified Green Business and over the years has undergone several improvements to continue to reduce its carbon footprint, including adding LED lighting. They also have a program that assists local apple growers with converting large ground sprinklers to more efficient drip and micro-sprinklers. Additionally, Martinelli's packaging materials are 100% recyclable, and they recycle materials used to make their products such as glass, plastic, and cardboard. With sustainability in mind, they even send their apple pulp to local cattle farms for feed.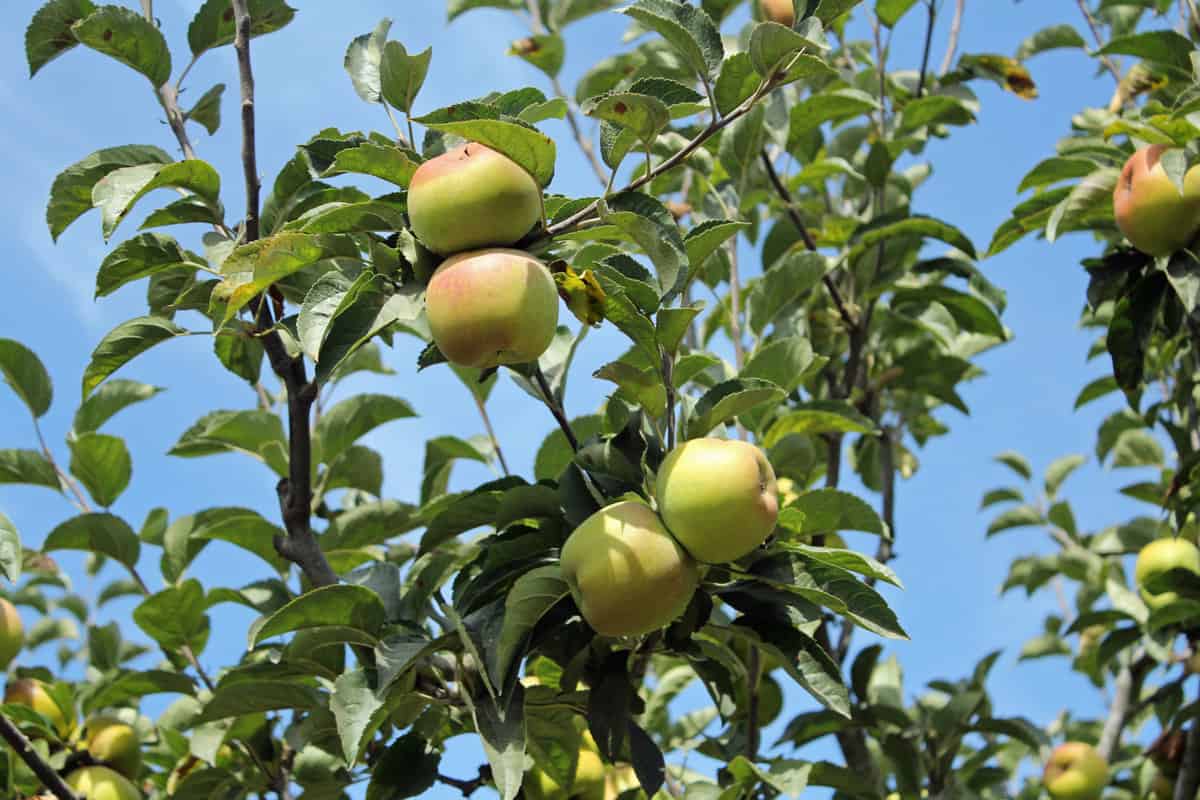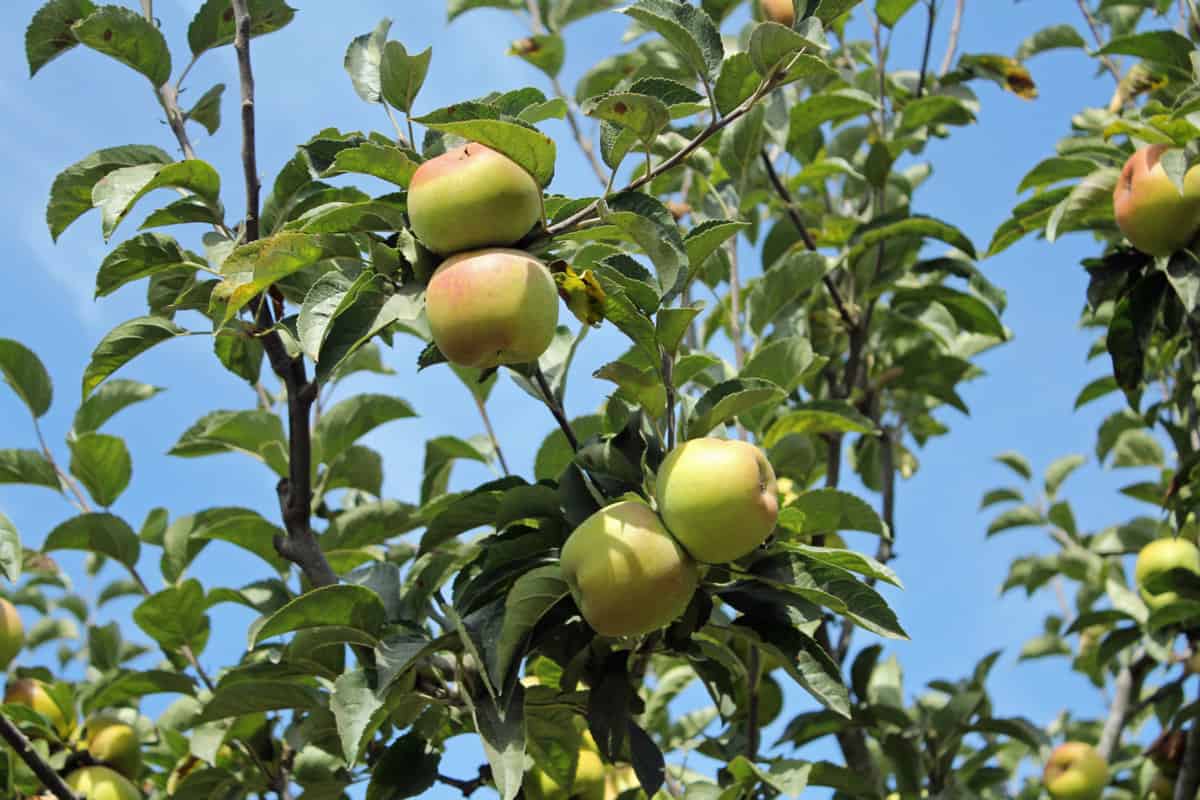 Martinelli's Commitment to Local Apple Growers
Since their founding days, Martinelli's has been committed to sourcing as many California apples as possible. Recently, Martinelli's planted 52 acres of apple trees in two new orchards near their facility. Within those orchards, 12 acres of apples are Certified Organic. These new orchards are planted in a high-density format. This allows for more efficient farm practices when harvesting and pruning, and improves overall yields.
The Martinelli family understands that farming is a true labor of love that requires a lifetime of dedication, care, and compassion. For five generations at Martinelli's, agriculture is not a job; it's a way of life. And they have connections with many apple growers in the Pajaro Valley who are also multigenerational farmers.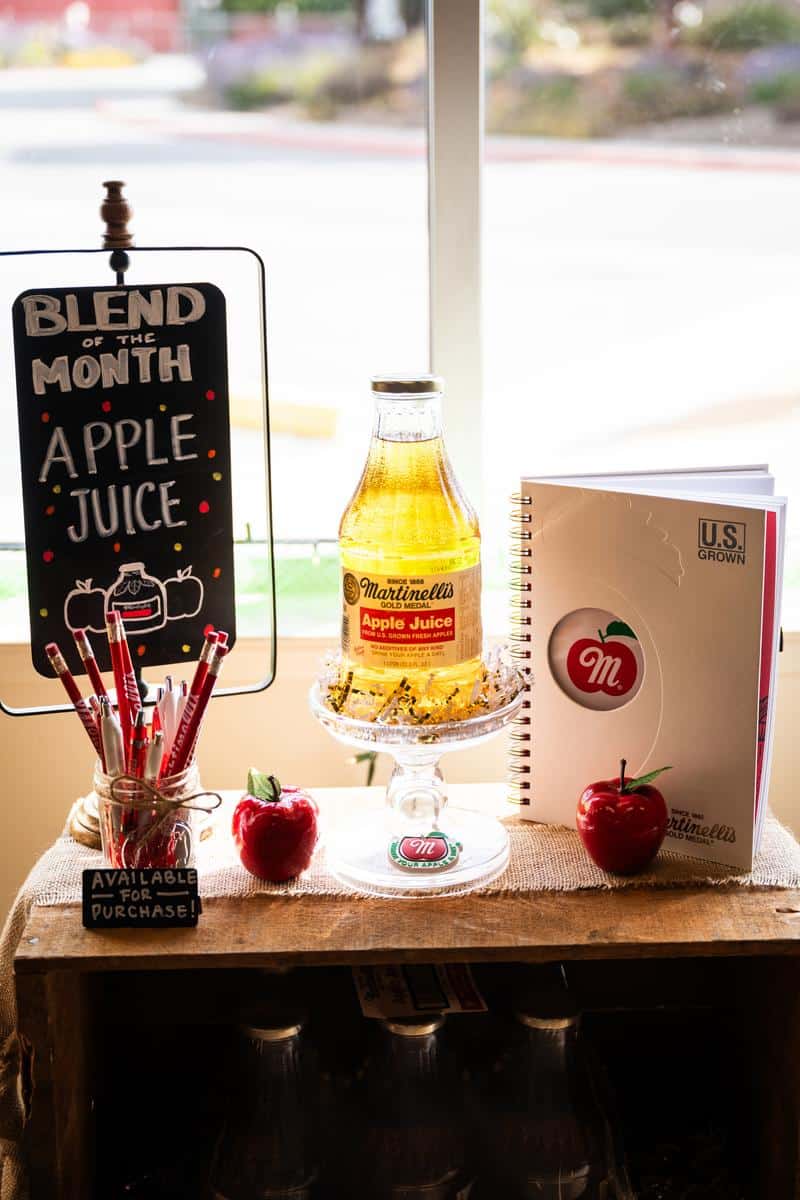 A Sweet American Tradition
Martinelli's Gold Medal® Apple Cider is more than just a beverage – it's a testament to the enduring legacy of a family-owned company that remains true to its roots. With each sip of their pure and delicious apple cider, you taste the rich history and commitment to quality that defines the Martinelli's brand.
So, the next time you pop open that bottle of Martinelli's sparkling apple cider at your holiday gathering, remember that you're not just enjoying a delicious quality beverage, you're supporting a family-owned company that is rooted in hard work, dedication, and a love for the simple, natural goodness of apples. Cheers to Martinelli's – a timeless taste of tradition!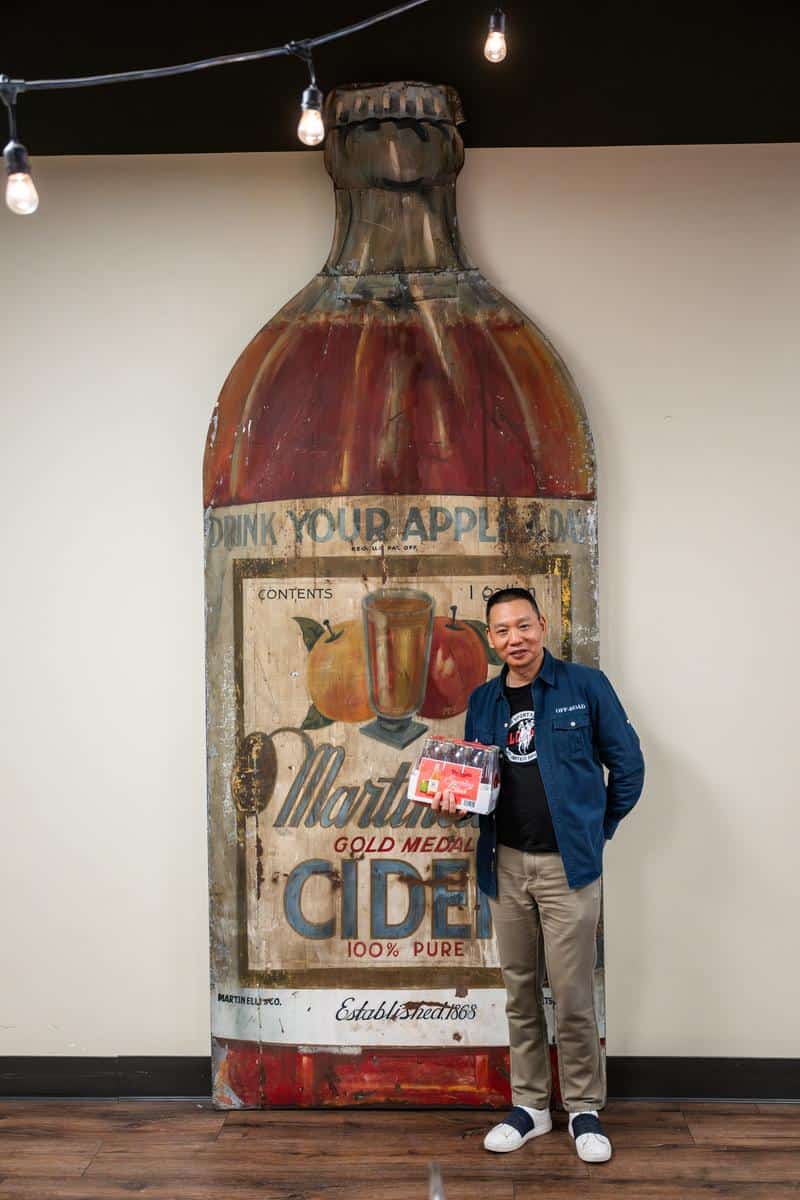 A Visit to Martinelli's!
Martinelli's Company Store & Tasting Room
345 Harvest Drive, Watsonville, CA 95076
Phone (831) 768-3938
Article by Alison Needham. Images by James Collier and provided courtesy of S. Martinelli and Company.