Savoring the Legacy: The Juicy History of Harris Ranch Beef 
When it comes to top-notch beef, one name that has earned a legendary status is Harris Ranch Beef Company. If you've ever had the pleasure of biting into a succulent Harris Ranch steak, you know that it's more than just meat; it's a taste of California's rich culinary heritage. We recently had the opportunity to visit the cattle ranch and speak to Kelsey Stearns, their director of marketing, to learn more about what makes Harris Ranch Beef so special.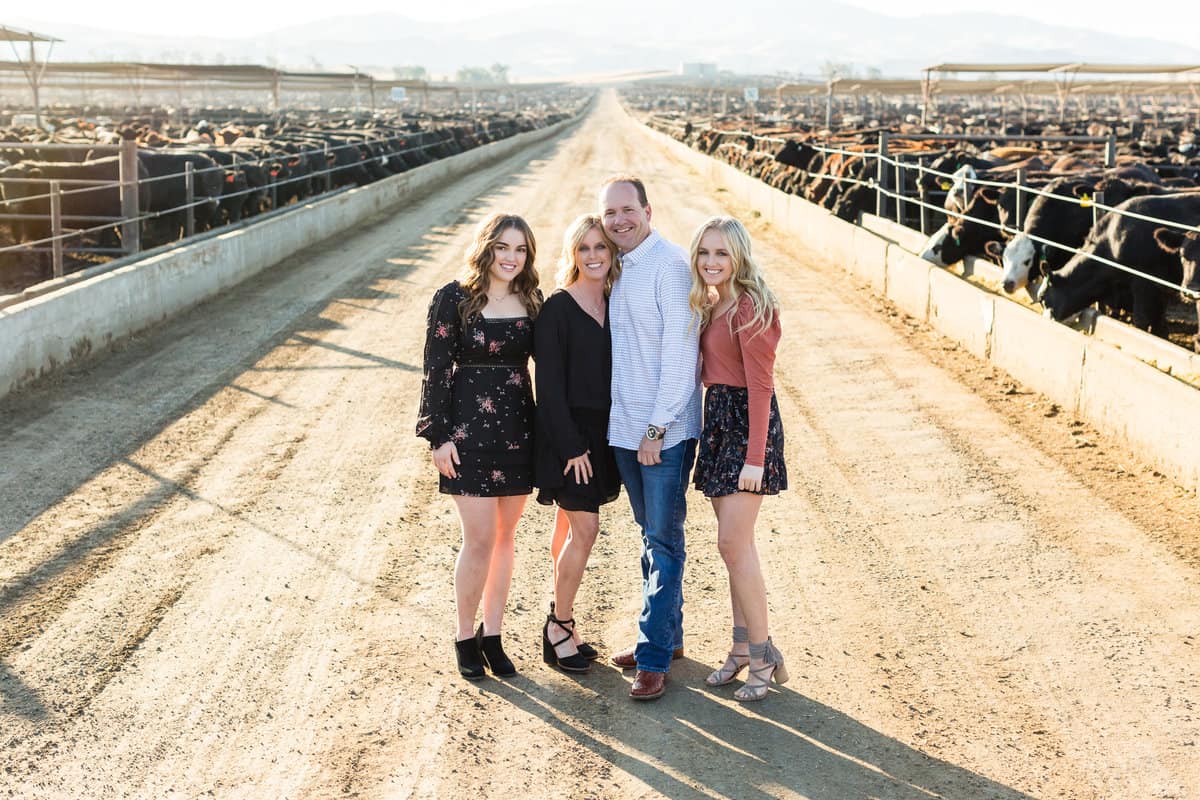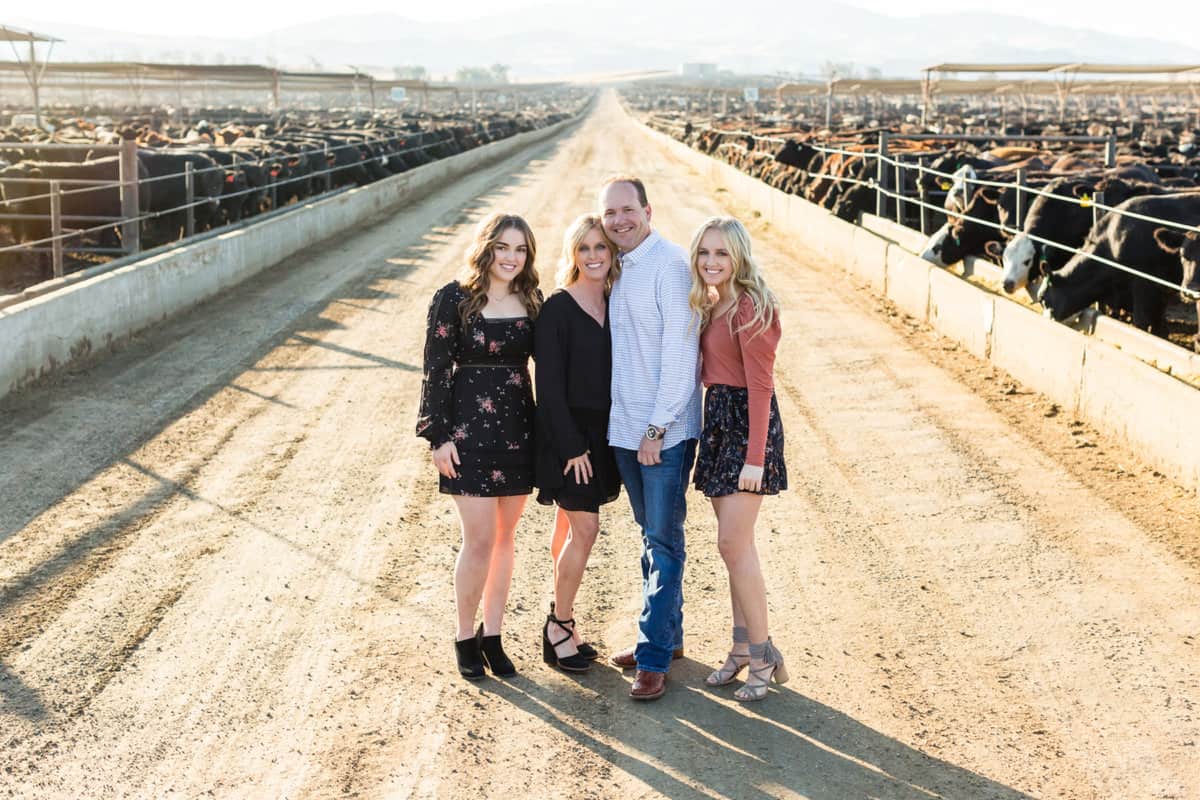 A Rancher's Dream
The story begins over fifty years ago when John Harris decided to expand the family farming business in California's San Joaquin Valley to include cattle ranching. John had a vision – to create the finest, premium grain-fed beef possible. The legacy continues under the new owner, Brian Coelho, who purchased the company from the Harris family in 2019.
"Brian Coelho purchased the company in 2019 with the goal of processing a higher percentage of quality grade beef such as Prime, Certified Angus Beef, and Harris Ranch Angus Upper 2/3rd Choice. The addition of Angus genetics to the feedlot and feeding a well-balanced corn and grain ration is taking our brand to the next level," says Kelsey.
The Legacy Continues
New owner Brian Coelho is also the CEO of two of the largest family-owned meat processing plants on the West Coast, and is committed to processing the highest quality beef available. "Brian is family-focused and dedicated to his business. He strives to adapt to the ever-changing beef market with new ideas and strategies to take care of his family of customers. Whether Harris Ranch Beef Company is catering to our food service customers, retail customers, or export customers, we make sure customers are receiving consistency and quality in every case that is delivered," explains Kelsey.
Innovation and Sustainability
Over the years, Harris Ranch has embraced innovation and sustainable practices to ensure a brighter future for both its business and the planet. "At Harris Ranch, we believe that raising cattle and environmental stewardship go hand-in-hand. For us, as well as our ranching partners, the land is not just where we raise our cattle; it's also where we raise our families. We have a personal stake in the quality of the environment and are always looking for ways to improve it," Kelsey assures.
At Harris Ranch, they subscribe to the "Three E's" of sustainability: environmental stewardship and resource conservation, equity and wellbeing for the farm family and the community at large, and economic profit. "Our dedication to the principle of sustainability can only be achieved through our additional commitment to the principles of quality, humane livestock handling, and good corporate citizenship," Kelsey shares.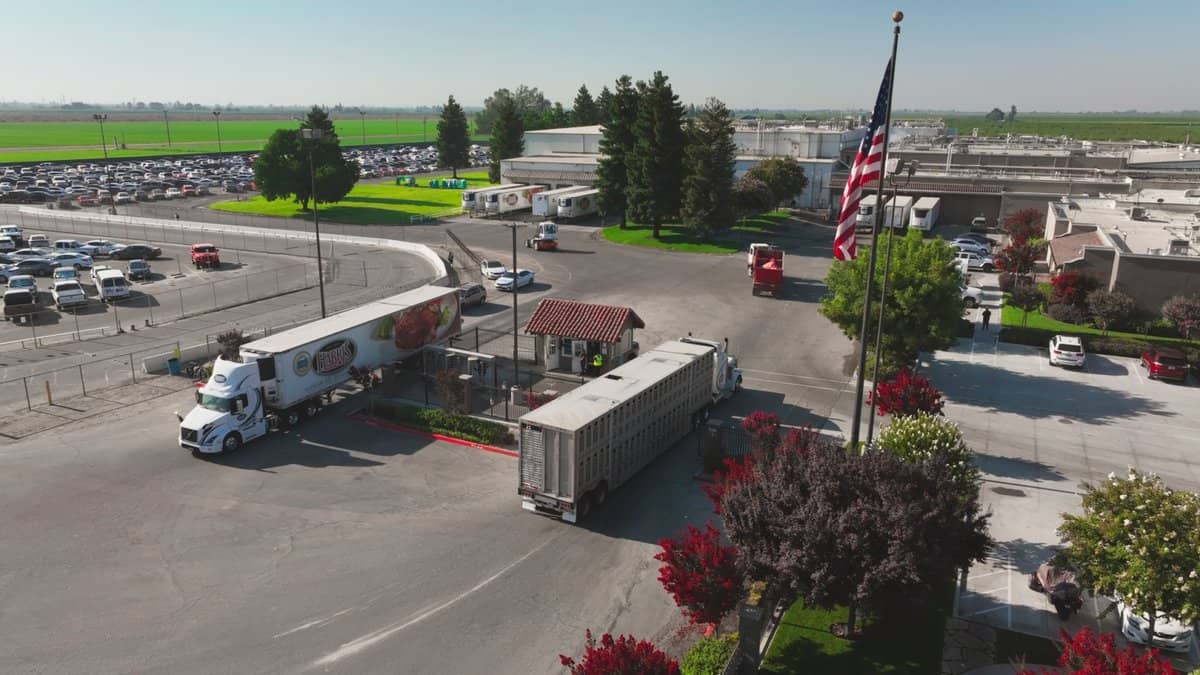 Harris Ranch, A Fully Integrated Operation
Their efforts in sustainable practices are multifaceted and extend to cattle feeding and processing. The cattle spend about 80% of their lives grazing on Western ranches before moving to the feeding division in Coalinga, California. There they are "finished" by feeding on high quality and nutritious Midwestern corn. According to Kelsey, "Corn-fed beef is the most flavorful, tender, and juicy beef available. Our feeding division purchases Midwestern corn by the trainload to serve as the basis for our scientifically formulated rations. Our livestock nutritionist is dedicated to helping cattle achieve optimum performance and produce beef of unsurpassed quality."
Once "finished," a process that takes approximately 120 days, the cattle are moved on to the processing facility, closing the loop on their fully integrated operation. The facility is located just 45 miles down the road, allowing the company to decrease their carbon footprint by reducing the need for shipping long distances.
In addition to the large staff of quality assurance and food safety personnel employed by Harris Ranch Beef Company, USDA inspectors are on- site at the processing facility each day. Harris Ranch Beef Company is equally committed to sustainable practices at the processing facility, including maintaining a clean and reliable water supply. "Over the past few years we have invested heavily in conservation efforts and facility upgrades that in combination, have enabled us to reduce our water usage by nearly fifty percent," Kelsey adds.
In addition, they constructed a new, covered anaerobic wastewater lagoon that produces biogas that is collected and used as an alternative, reducing greenhouse gas emissions. Harris Ranch has also developed a new, science-based agronomic nutrient management plan to help ensure the nutrients contained in the wastewater used in their farm fields can be more fully utilized by the crops they plant.
Harris Ranch has also invested in 28 trucks that use liquefied natural gas, making them near zero-emission vehicles. They have also incorporated electric vehicles at their processing plant to help shuttle trailers around the facility to further reduce their carbon footprint.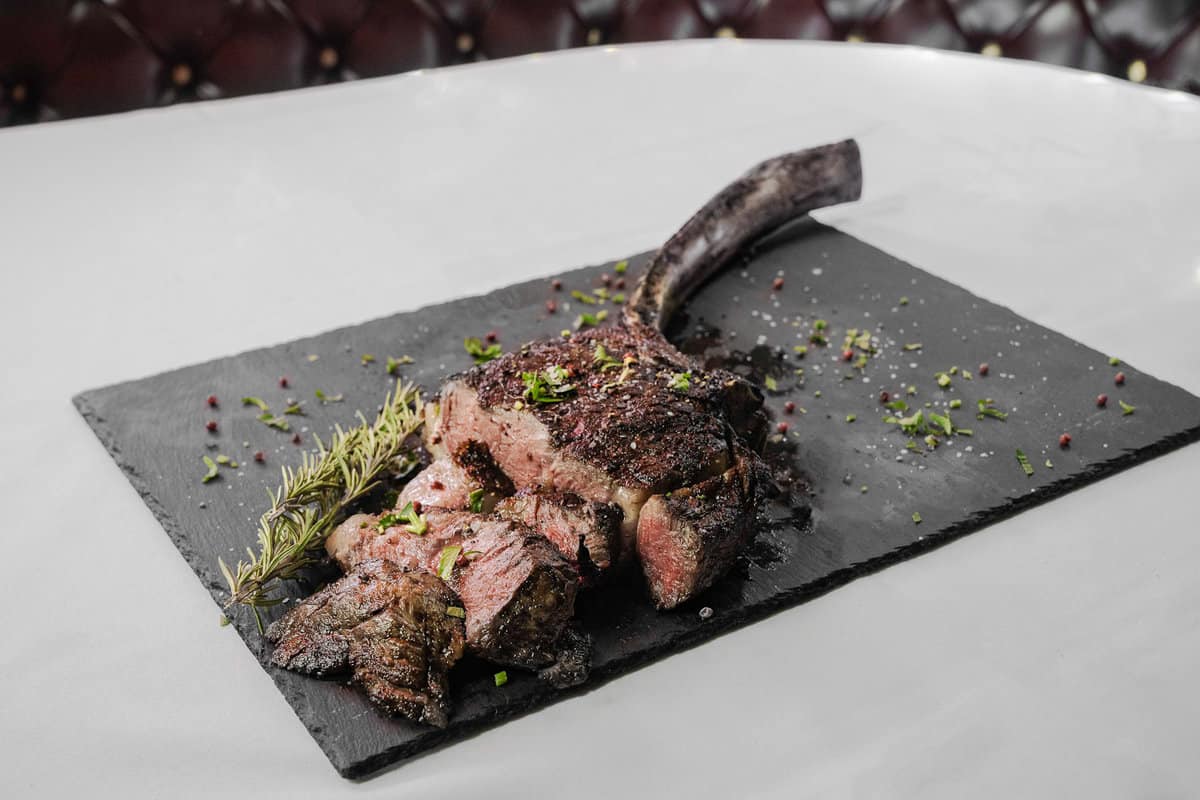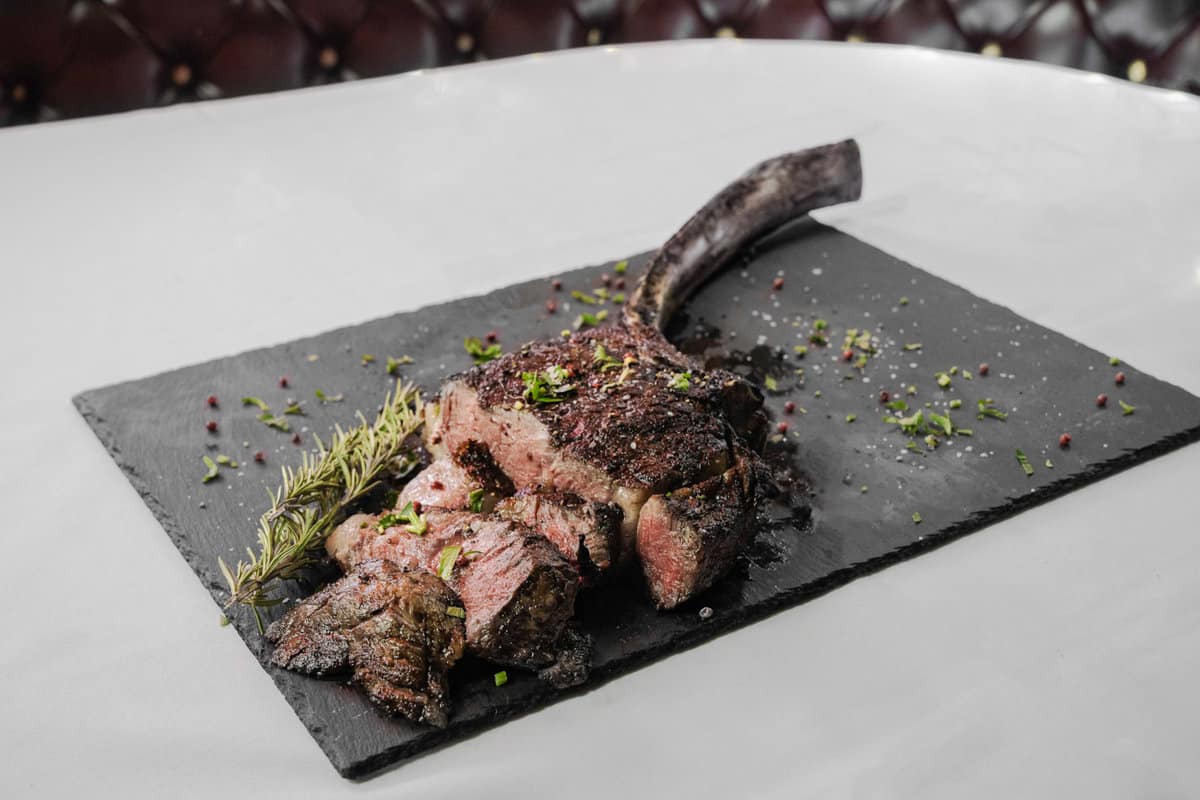 The Future Looks Delicious at Harris Ranch Beef
Today, Harris Ranch continues to be a beacon of quality in the beef industry. Their commitment to providing the finest beef remains unwavering. As they move forward, they are continually exploring new ways to improve and innovate, as well as delight the taste buds of beef eaters everywhere. But they remain committed to protecting the farms and ranches in their network and throughout the state.
Brian Coelho and his team are proud of the work they do to produce premium, grain-fed California-grown beef. Kelsey explains, "The Harris name is synonymous with a successful family-owned corporation that strives to be the best in all facets of its business and product."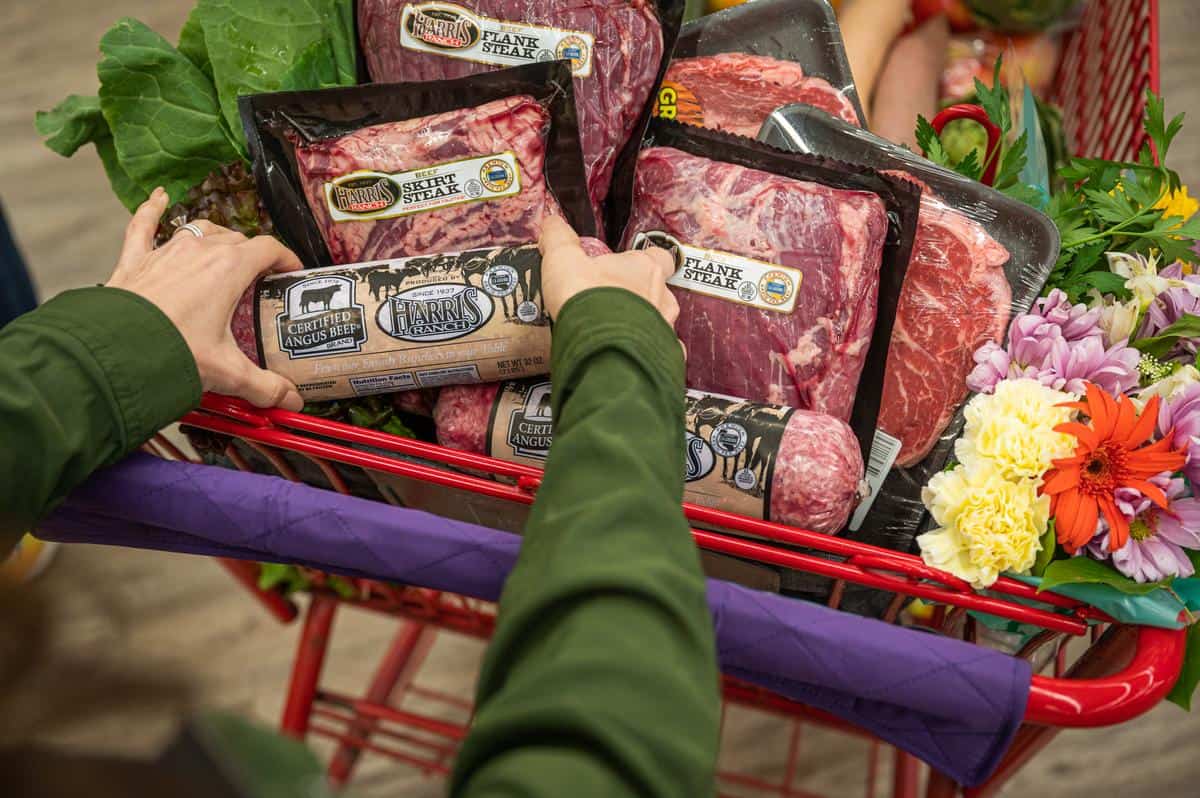 Where to Find Harris Ranch Beef
Look for Harris Ranch Beef at a market near you, or purchase online or at Harris Ranch Resort in Coalinga, CA.
Article by Alison Needham. Images by James Collier and provided courtesy of Harris Ranch Beef.