11 Recipes that Showcase the Best Ways to Cook Asparagus
Roasting, sautéing, grilling, and blanching are some of the best ways to cook asparagus. Of course, shaved and lightly dressed asparagus is delicious too!
Spring has sprung and with it, we have two feet planted firmly in asparagus season. This time of year our farmers from the San Joaquin Delta region to the irrigated Southern California desert are hard at work growing the best asparagus you have ever tasted!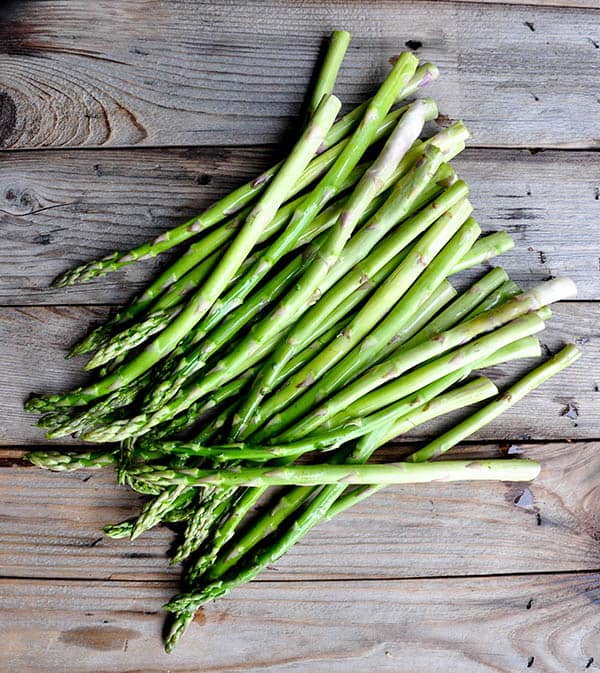 What is the best way to store asparagus?
You should actually handle asparagus spears like you handle flowers!
First, trim the butt end of the spears.
Then, refrigerate, upright, standing in an inch of water.
Lastly, cover loosely with plastic. Or wrap the cut ends in a wet paper towel and store in a plastic bag with the top of bag left open.
Stored this way, your fresh asparagus will keep for two to three days refrigerated.
Let's consider knowing how to roast asparagus a life skill.
Hands down roasting asparagus had to be number one on my list of the best ways to cook asparagus. Roasting asparagus lends a deep, rich flavor that other preparations just can't beat.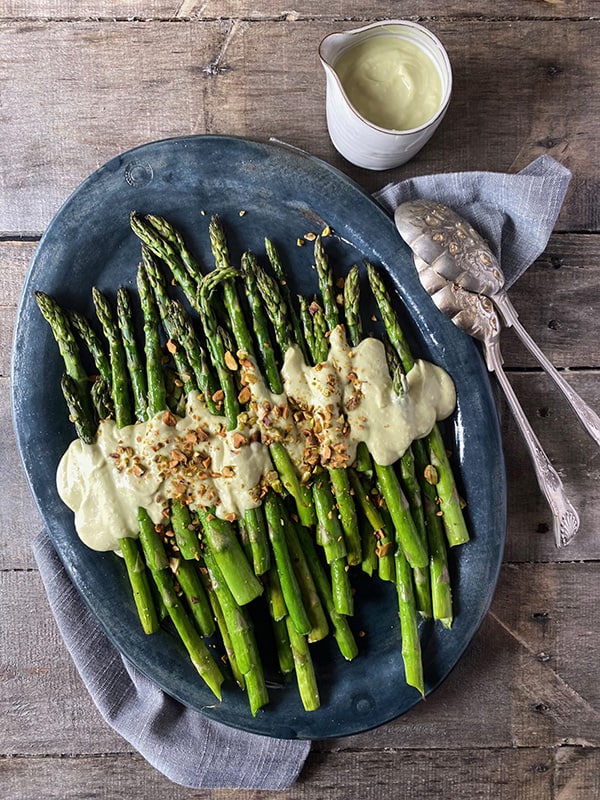 This roasted asparagus topped with Avocado Tahini Cream Sauce from No Crumbs Left is the perfect side for a steak or roasted chicken breast!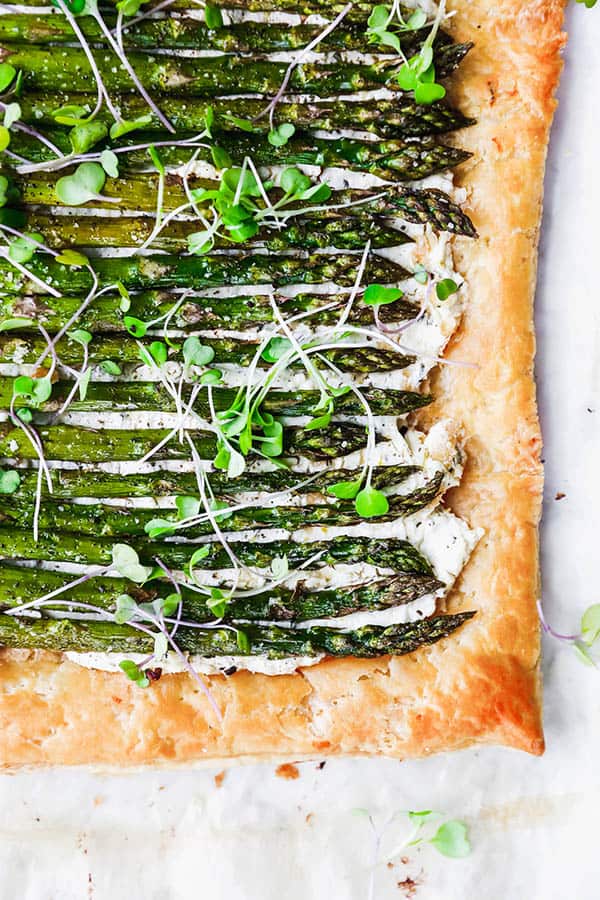 This tart from Yes to Yolks is a super easy and elegant way to use up a bunch of fresh asparagus! Using store bought puff pastry makes this tart look deceptively difficult, but it's actually simple.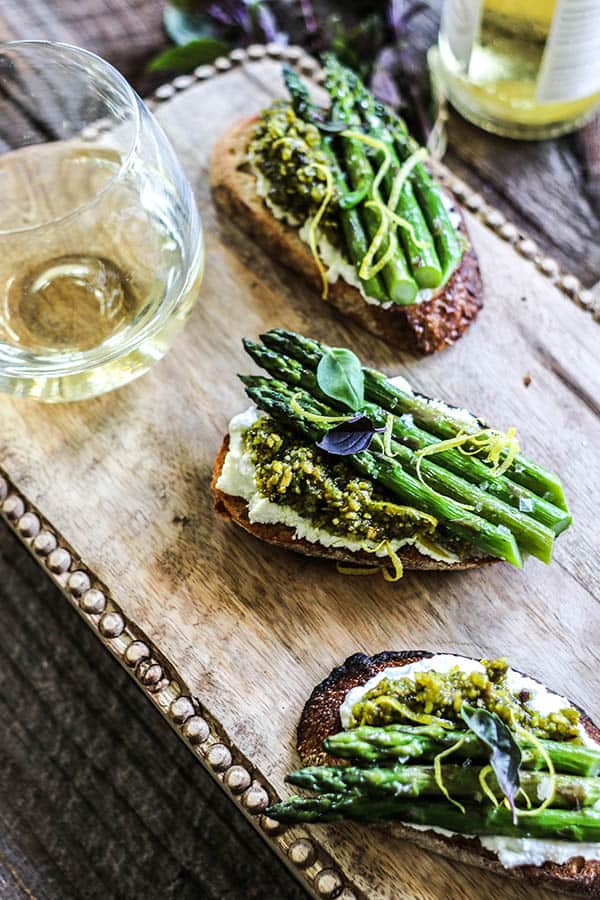 Perfectly roasted asparagus piled on top of crunchy toast with warm, creamy goat cheese and a dollop of fragrant pistachio pesto? Yes please!!! This recipe from Discover California Wines is the perfect pairing for Riesling or Rosé.
Have you ever wondered if you can stir-fry asparagus?
One of the best ways you can cook asparagus, fast is to stir-fry it! The trick to a great stir-fry is to make sure that your pan is screaming hot before adding the ingredients. The intense heat brings out the flavors in the aromatics while keeping the asparagus itself bright green and crisp.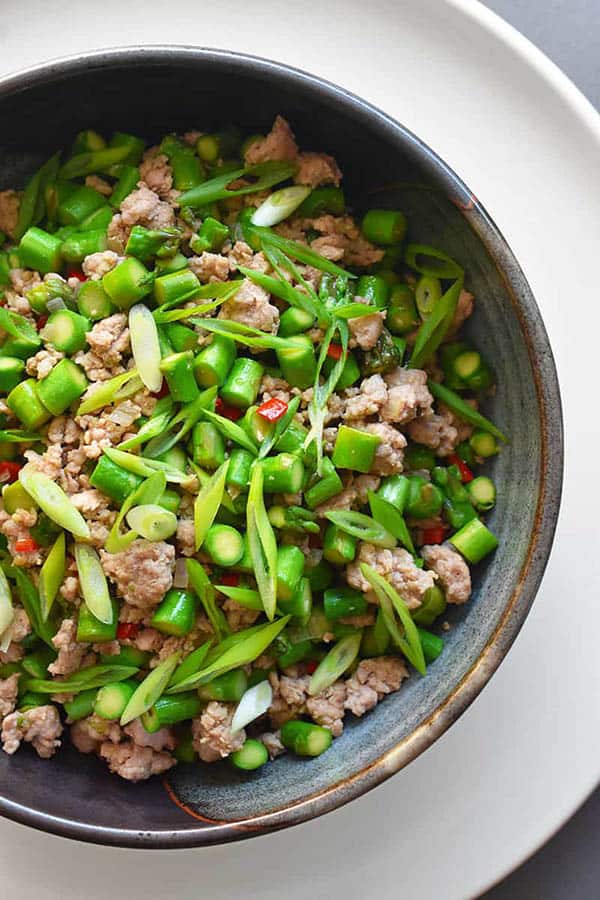 This Spicy Pork and Asparagus Stir-Fry from Nom Nom Paleo is a one-pan, Whole30- and keto-friendly weeknight supper that's simple, delicious, and inexpensive.
One of the easiest and best ways to cook asparagus is to sauté it.
Honestly, nothing could be simpler than sautéing asparagus on the stove top. I cook asparagus this way and then toss it with grains or pasta, and sometimes I even add them into frittatas.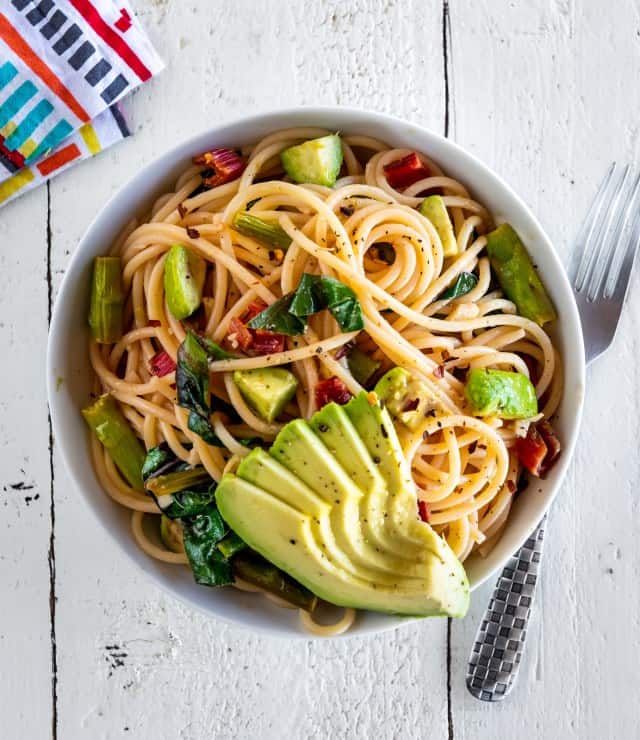 This pasta recipe from the Husbands that Cook is delicious, and filled with seasonal produce like asparagus and Swiss Chard that are sautéed in a white wine and garlic sauce then tossed with pasta and chunks of avocado!
A quick blanche is one of the simplest and best ways to cook asparagus.
When fresh asparagus is plunged into boiling water until crisp tender then quickly shocked in an ice bath it creates electric green, flavor packed, succulent spears!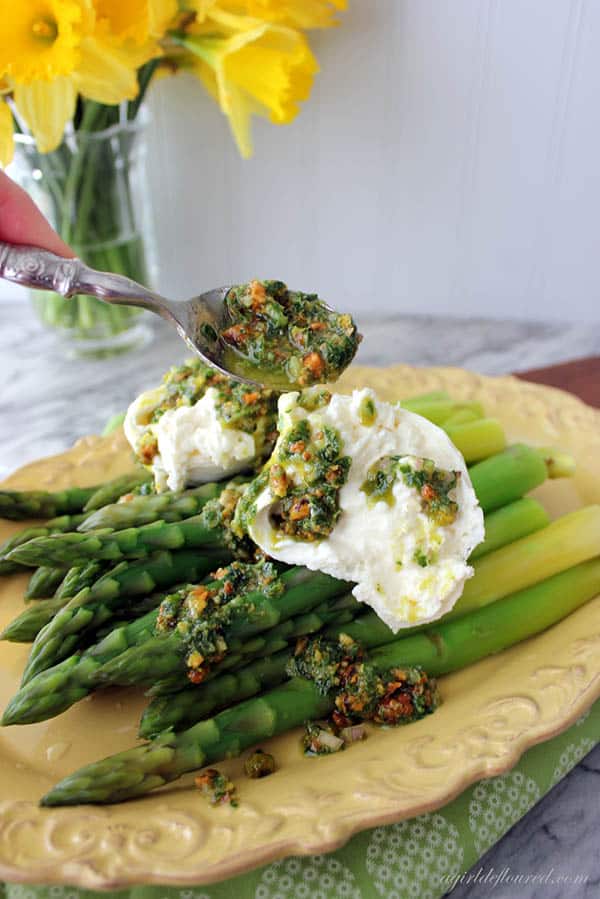 In addition to being delicious served over asparagus the crunchy fresh herb sauce in this recipe from A Girl Defloured is delicious over grilled seafood, especially salmon, or chicken.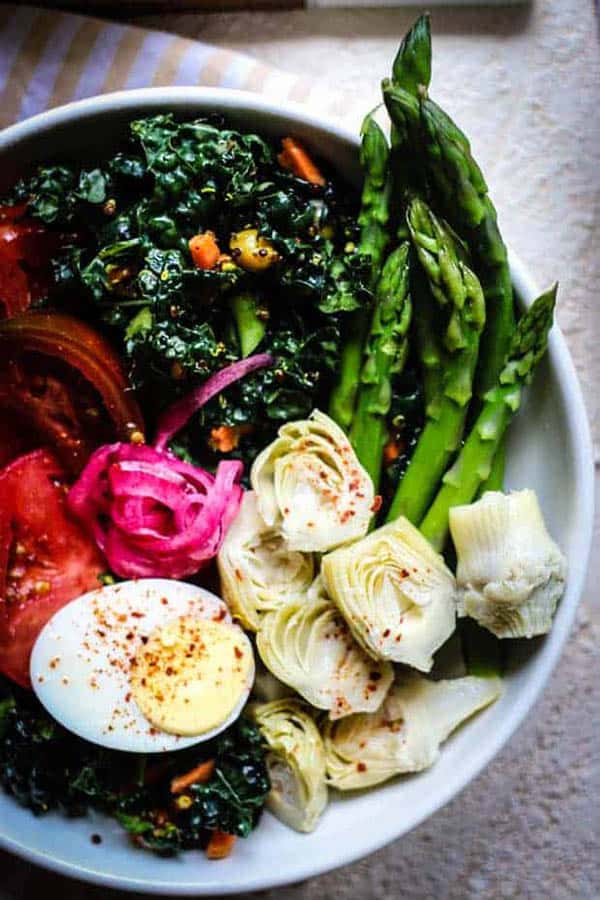 Prep a week's worth of these Bountiful Bowls from This Mess is Ours in advance by making blanched asparagus, hard -boiled eggs, and pickled onions on the weekend to keep on hand in the fridge all week long.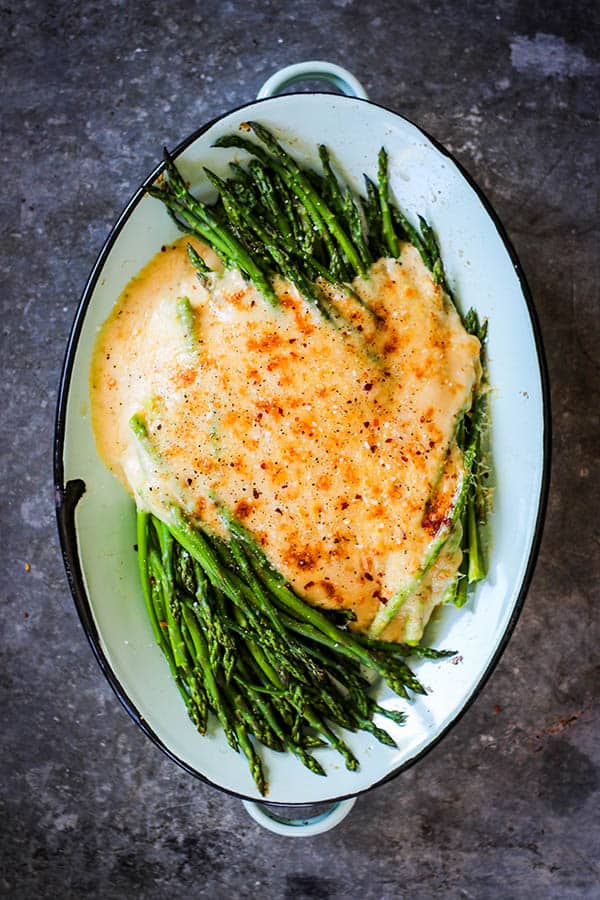 This deliciously decadent Asparagus Au Gratin from the G-Free Foodie cooks the asparagus simply by blanching it in broth, then is smothered in cheesy goodness and finishes in the oven!
Shaving asparagus into ribbons is another great way to cook with asparagus!
Whether they are peeled and dressed with a vinaigrette or quickly cooked with high heat, asparagus ribbons are hard to beat.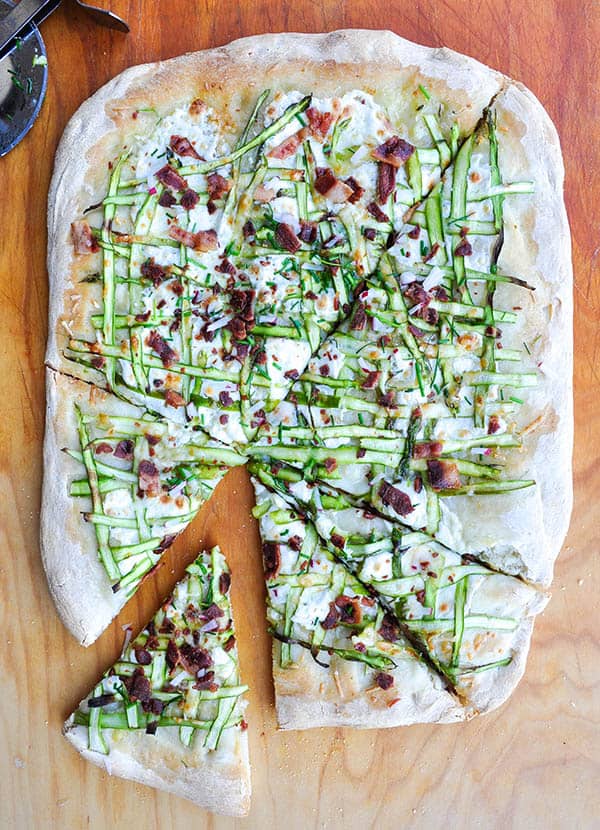 Shaved asparagus piled high on pizza dough with fresh mozzarella, bacon, garlic, and chives is a match made in heaven for your tastebuds!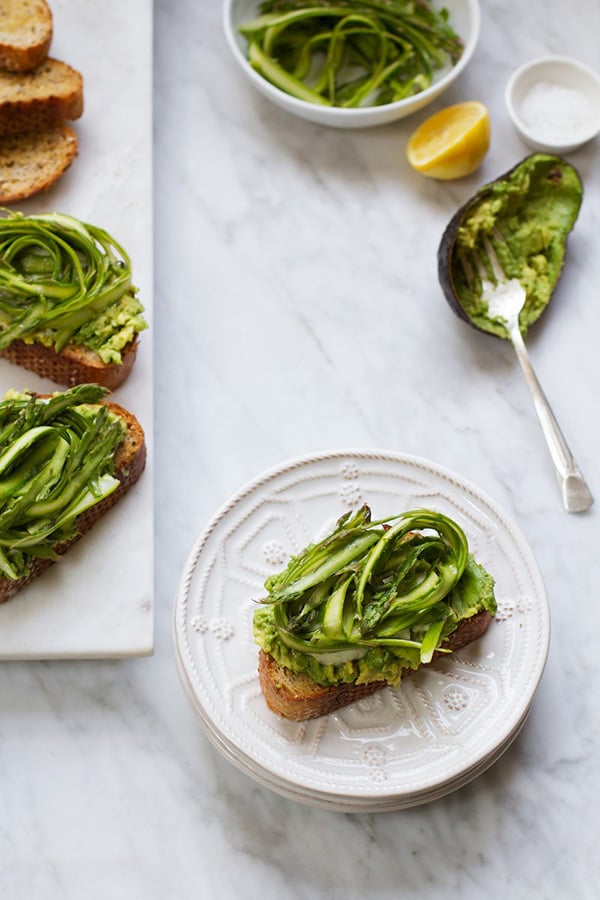 This decadent twist on avocado toast from Salt and Wind is drizzled with cilantro-tahini dressing and topped with shaved asparagus salad!
Finally, the last way that you should know how to cook asparagus is to know how to grill it!
If you have ever wondered how to grill asparagus, don't worry, it is simple. Grilling asparagus is a great way to impart lots if flavor in very little time.
This fail proof method will show you how to grill asparagus to perfection without loosing a spear or charring a tender tip to oblivion again!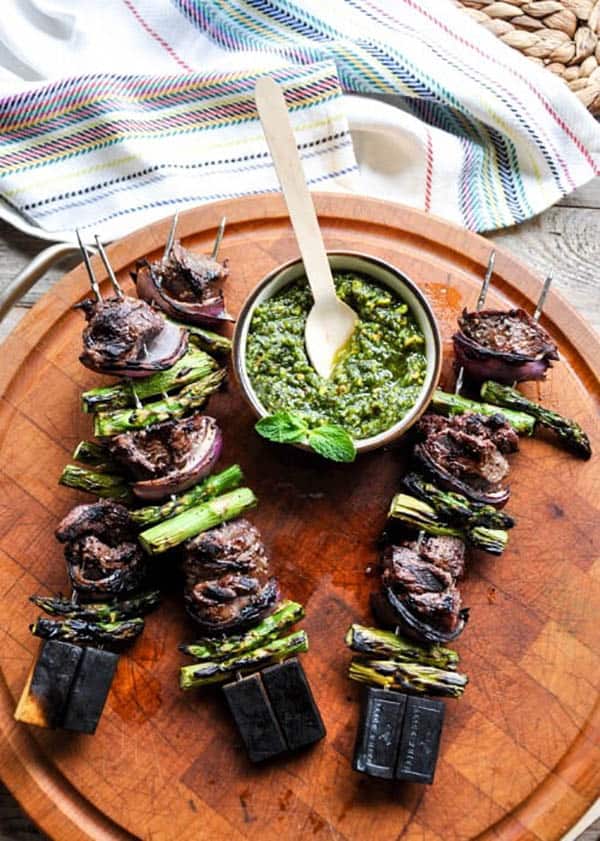 The earthy flavors & vibrant hues of these kabobs are perfect for Spring! Asparagus and lamb are perfect partners on a skewer. The red onion provides support for the meat and great flavor too!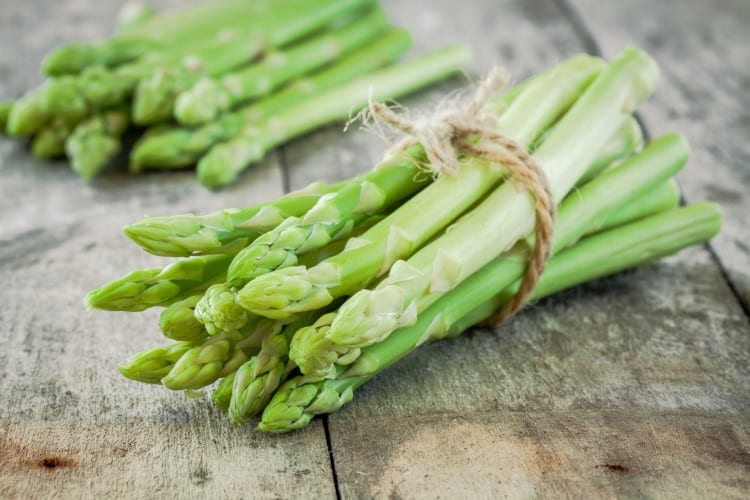 The California Asparagus harvest begins in February with supplies peaking March through May. The asparagus season will taper off into June. Be sure to get your fill of fresh California grown asparagus while it is in season!
Click here to view the Google Web Story of this post.
Frequently Asked Questions About Asparagus
How is asparagus grown?
Asparagus grows on a perennial plant raised in furrowed fields. Plants take about three years before they produce. This delicate plant needs a temperate climate to grow and requires much hand labor.
How is asparagus harvested?
Asparagus spears are cut by hand when they measure about 9 inches in length. Careful harvesting means more green and very little waste. 
Experts grade fresh California Asparagus in sheds located near the fields, then it's packed and shipped within hours.

What is the difference between white and green asparagus?
White and green asparagus come from the same plant! When the spears emerge from the ground, the sunlight turns the stalks green.  To get white asparagus, dirt is piled on top of the plants so that the stalks can grow underground.  When the tip breaks the soil surface, the worker probes under ground with his special knife to cut the stalk.  This stalk is all white.