Meet a Farmer: Kathy Topete of Topete Family Farm
Meet the Topete Family, proof that the American Dream is still alive and well in Central California. We caught up with Kathy, who shared a little about their story and how she and her husband, Justino, went from working in the fields to owning their own family farm.
Kathy Topete and her husband Justino were working for a grape and tree fruit farmer, Roy Smeds, in Reedley CA when they were given the opportunity to purchase a ten acre parcel of land in 1974. Roy encouraged the young couple to buy the land and served as a mentor, loaning equipment and valued advice in the early days. Kathy and Justino initially planted cherry tomatoes and squash as a cash crop, but they always intended to plant a vineyard. Two years later, they set out to fulfill their dream, planting one grapevine cutting at a time by hand. While their vineyard and family matured, Justino continued his job in the fields in addition to tending to their family's land. In 1978, they purchased an additional 15 acres, and Justino fulfilled his dream of becoming a full-time farmer.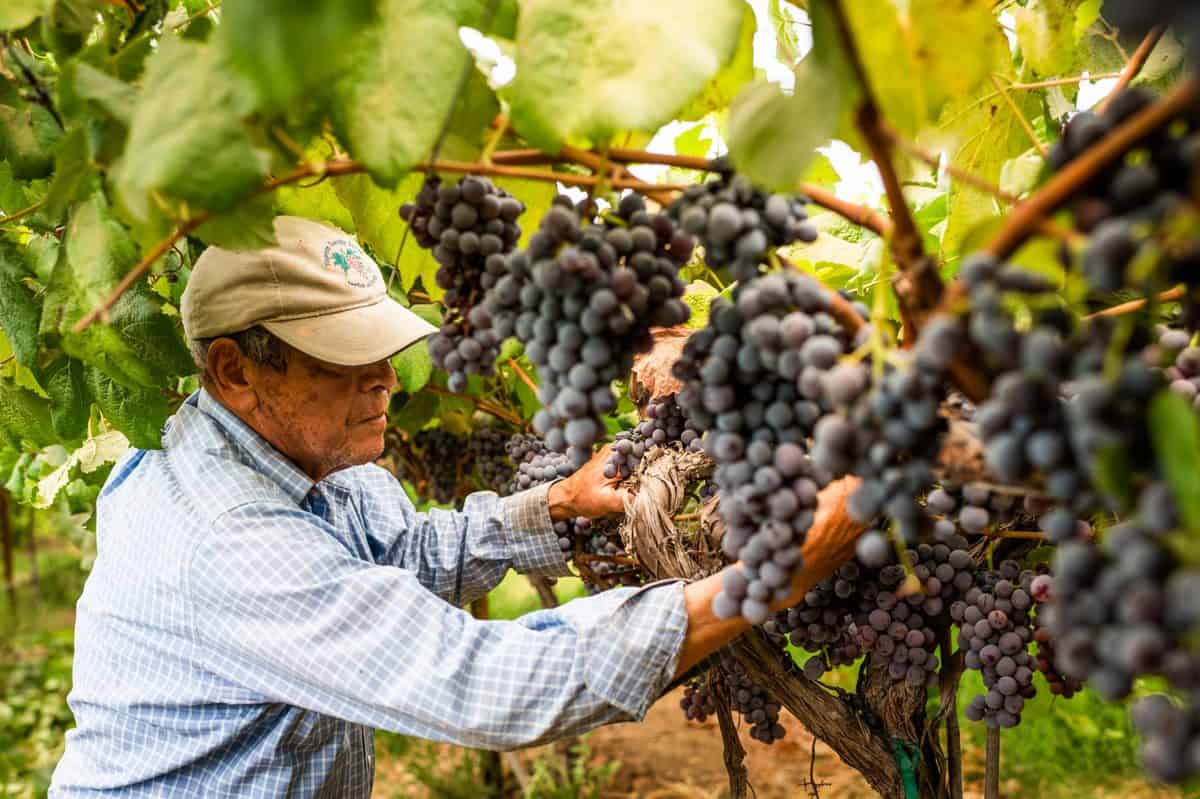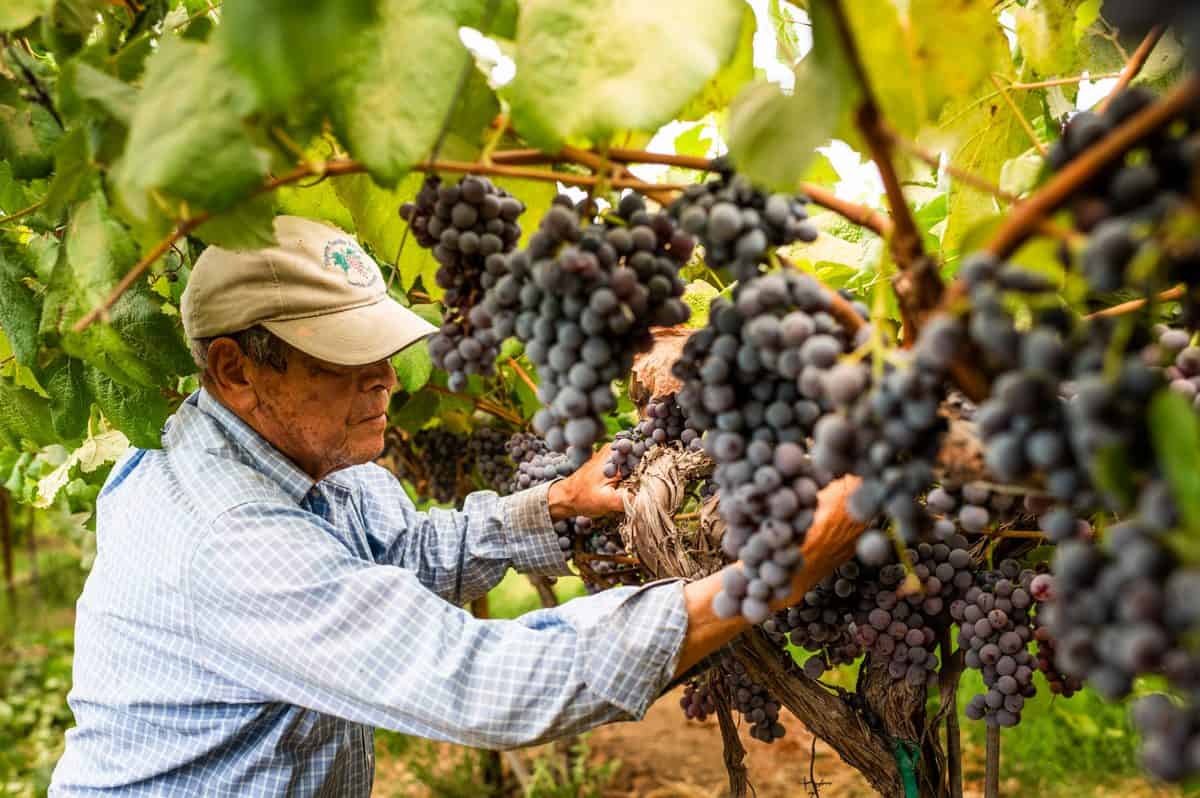 During the early years, Topete Farms sold their grapes commercially, but struggled to get by as the margin on table grapes was relatively thin. When Kathy and her then 13 year old son worked their first farmer's market in 2002, they quickly fell in love with the environment. She enjoys the positive personal interactions with her customers, noting that, "at farmer's markets, people will thank my husband for what he does and it makes our day". Topete Farms attends around 6 markets a week, primarily in the Bay Area, relying on family members to man the booths. "At farmer's markets, customers want to meet someone who has a personal connection to the grapes. That's part of the appeal."
While you might assume that Covid would have put a damper on sales, Kathy feels that the markets have been just as good throughout the pandemic. She notes that a lot of people feel safer buying at Farmer's Markets than at grocery stores, because they feel produce has been handled by fewer people and most farmers markets are held outside. Additional precautions, such as social distancing, enforced mask wearing and hand washing stations help customers to feel comfortable while still allowing them to support their local farms.
Kathy was kind enough to answer a few more questions and give us a glimpse of what life looks like for the Topete Family in a typical day.
What are you doing today?
All of our grapes are on drip, so Justino has been busy with maintenance and preparation for irrigation, flushing out lines and making sure rabbits didn't chew them up. He's also weeding and trimming pomegranate trees. We're done with pruning grapes. It's a little bit of a calm season, but there's always something to do!
What is your favorite thing about farming?
The satisfaction of seeing things grow. We have some new vines now and I love training them and seeing them develop and grow a crop. For me personally, I love doing farmers markets and seeing that people appreciate our product and the work we do.
What advice would you give to someone who wants to get into farming?
Oh boy! We lucked into really cheap land. I'm sure there are still some farms where if you live on the farm, you can afford to buy it. Try leasing, or buy small. If you're doing really small scale farming, farmer's markets are the only way to survive. We've always lived very modestly and we've only taken on what we can handle. We've built everything from ground up and reused materials when we can. Love what you do and be willing to work hard. If you're not involved day to day you aren't going to make any money.
What are a few things you do on the farm to be sustainable?
Everything's on drip, conserving water as much as we can. We don't push our grapes for extra size and that perfect look, that so minimizes the use of chemicals. Most years we do plant cover crops. We're pretty tolerant of weeds, they always get the better of us. Recently, we've started looking into solar to see if it would be feasible.
What are your hobbies or pastimes when you are not farming?
We love to travel! We go camping up at Sequoia Kings Canyon a couple times a year. I love to read and to visit family.
How do you give back to your community?
We're very proud to have given countless nieces and nephews their first job. They learn what it's like to work and develop skills that help them later in life. In the last five years, we've dabbled with giving small scholarships to local youth. That's something I'd like to continue.


Topete Farms grows six varieties of grapes, selected for their superior flavor. They also sell raisins (including chocolate and yogurt covered!), small quantities of pomegranate juice, lemons and persimmons. Want to get your hands on some? Head to topetefamilyfarm.com to purchase raisins and to see their Farmer's Market Schedule.
Article by Hilary Rance. Photography courtesy of James Collier and Daniel Topete.