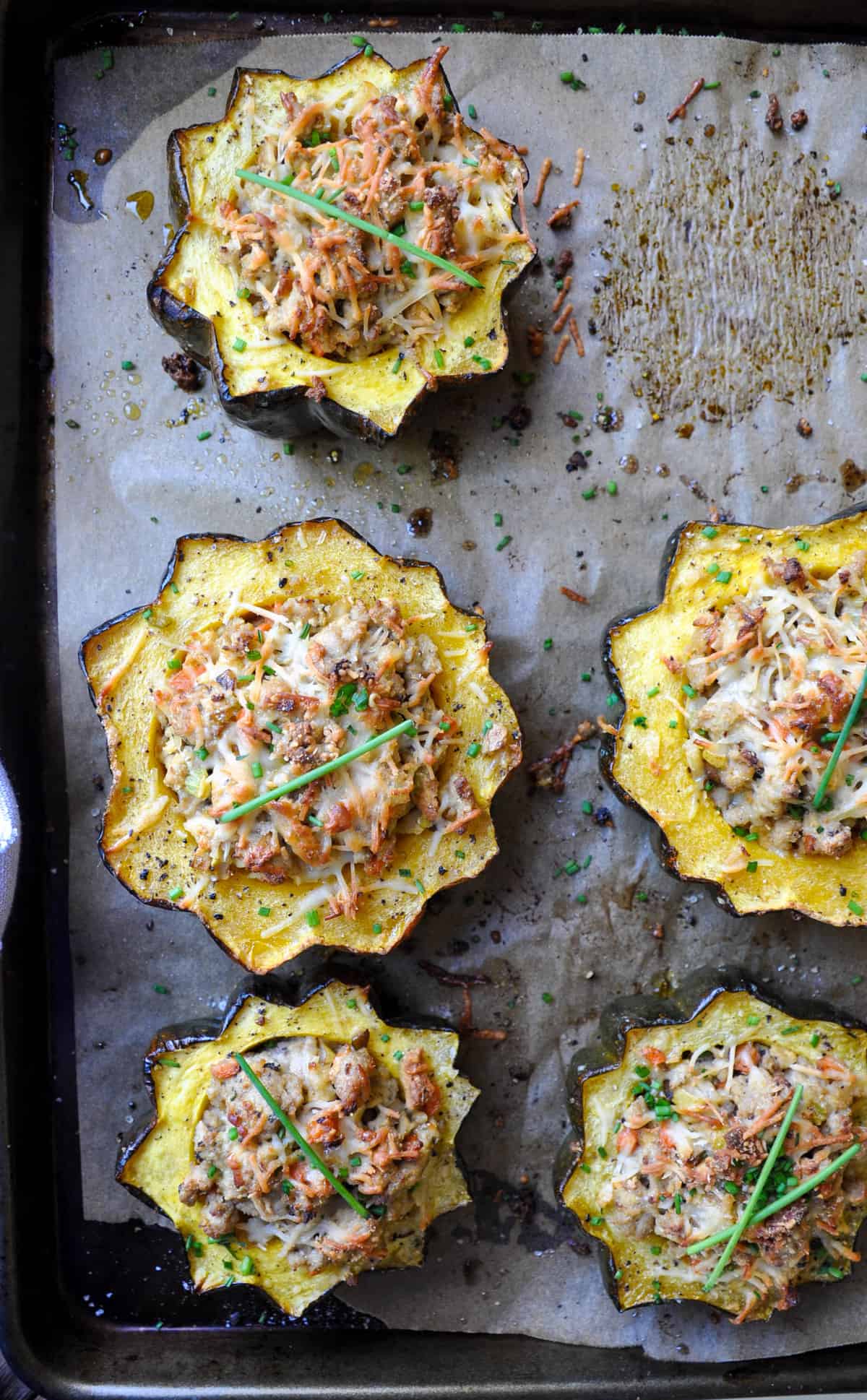 CA GROWN Blog
Discover. Learn. Connect.
Stuffed Acorn Squash with Ground Turkey
October 4, 2017
Eat the Season!
Sign Up For Weekly Recipes
« Back to Recipes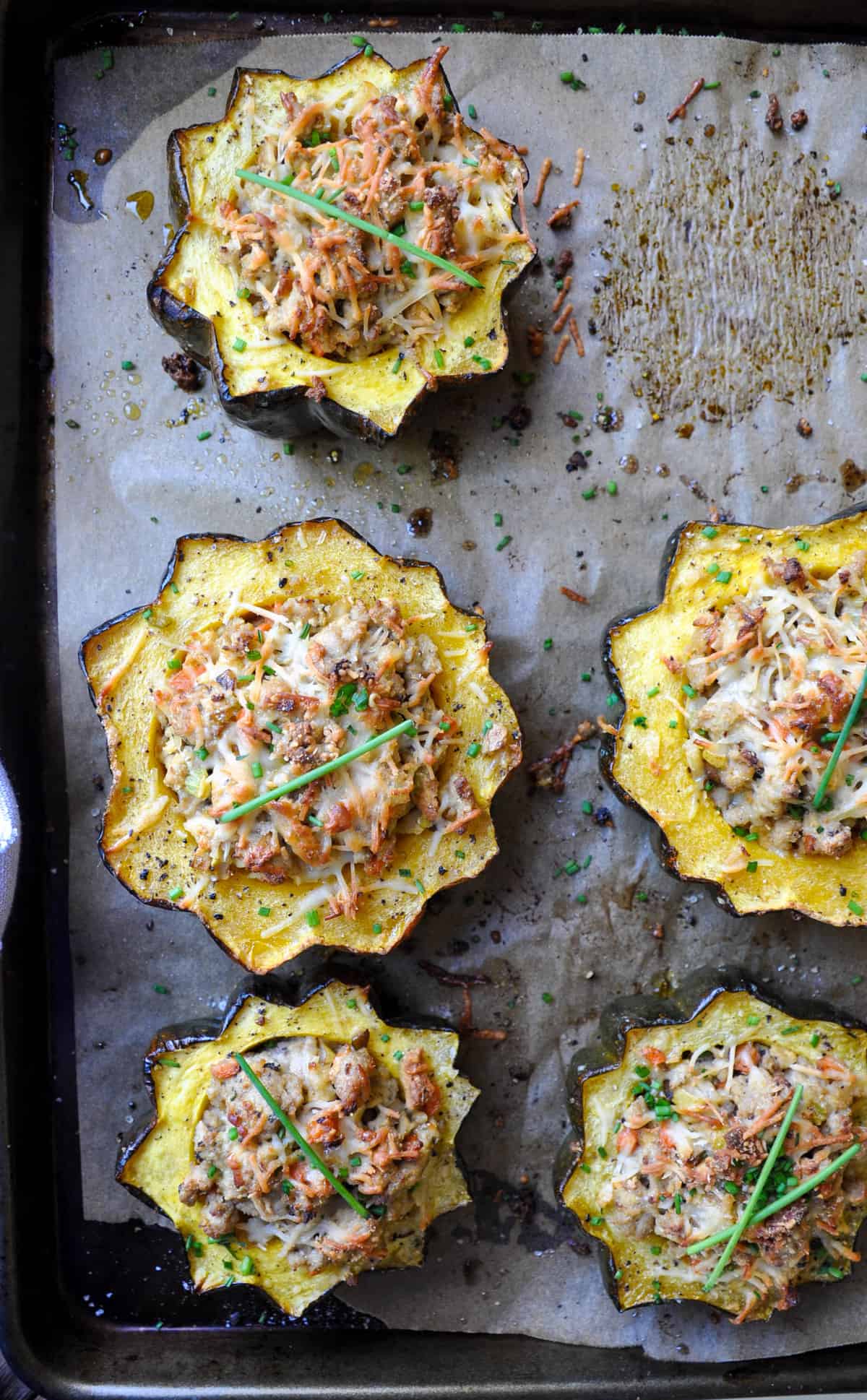 Stuffed Acorn Squash with Ground Turkey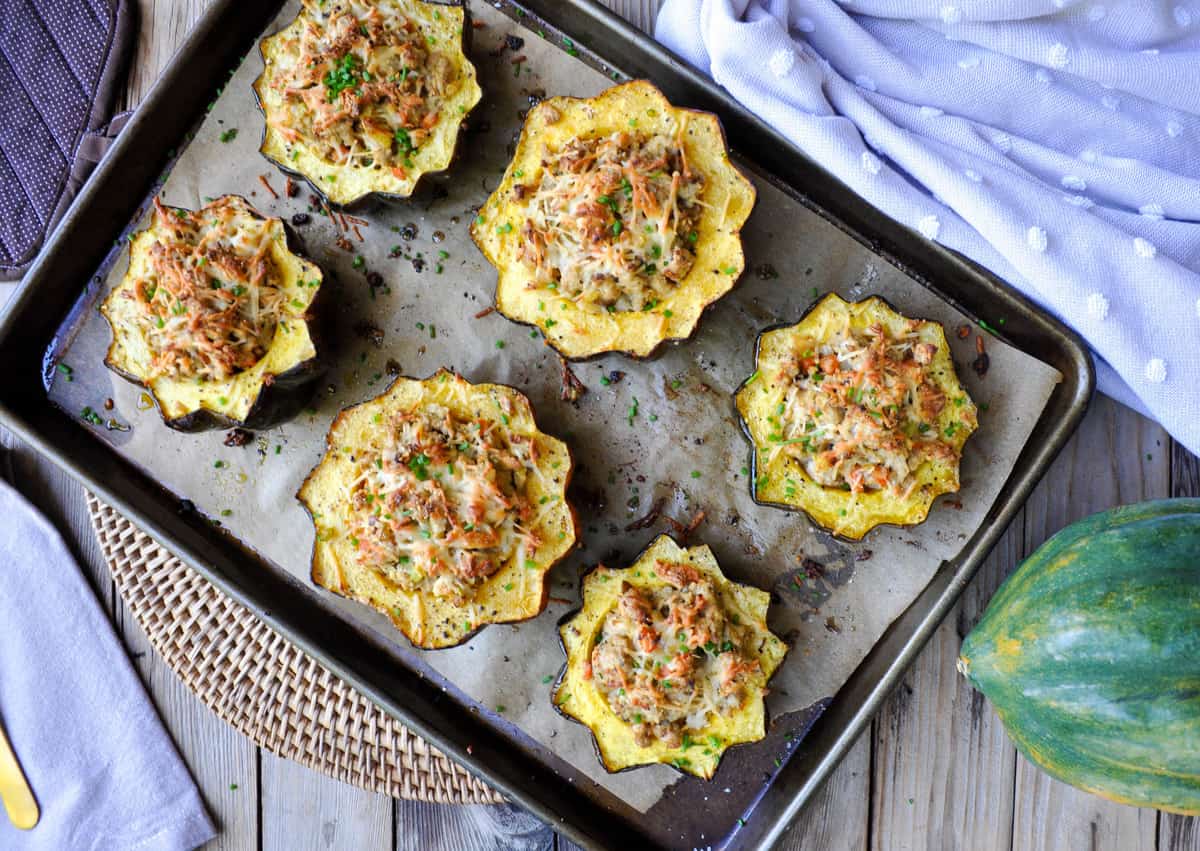 Raise your hand if you love all the squashes!
Or is it squashi?
Whatever the case may be, Fall is just that much more magical when the aromas of squash are wafting through the house. I used acorn for this particular recipe, but if you prefer butternut or even traditional green zuchs, by all means, use what you love. Not only do I love the taste and texture of the acorn squash, but it makes an incredible presentation, doesn't it?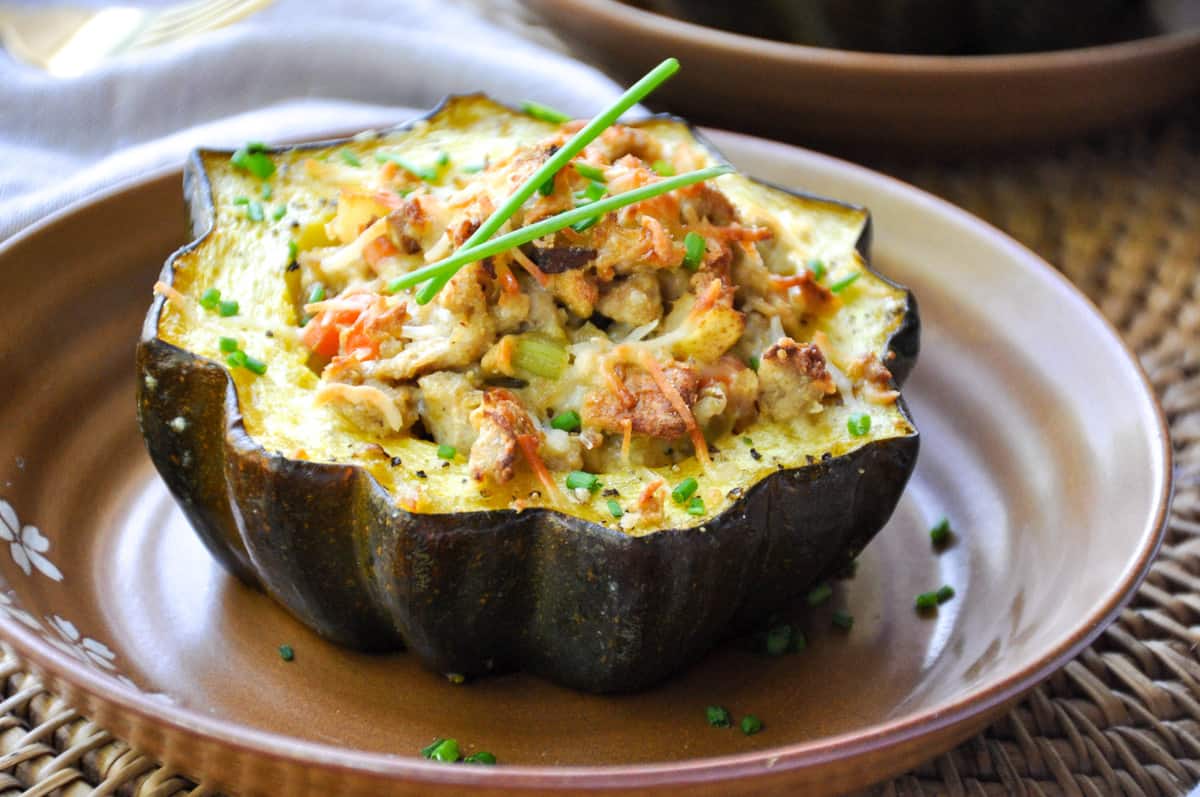 See how it makes its own little edible bowl for stuffing all the goodness? It doesn't get much better than that as far as squashi goes. 🙂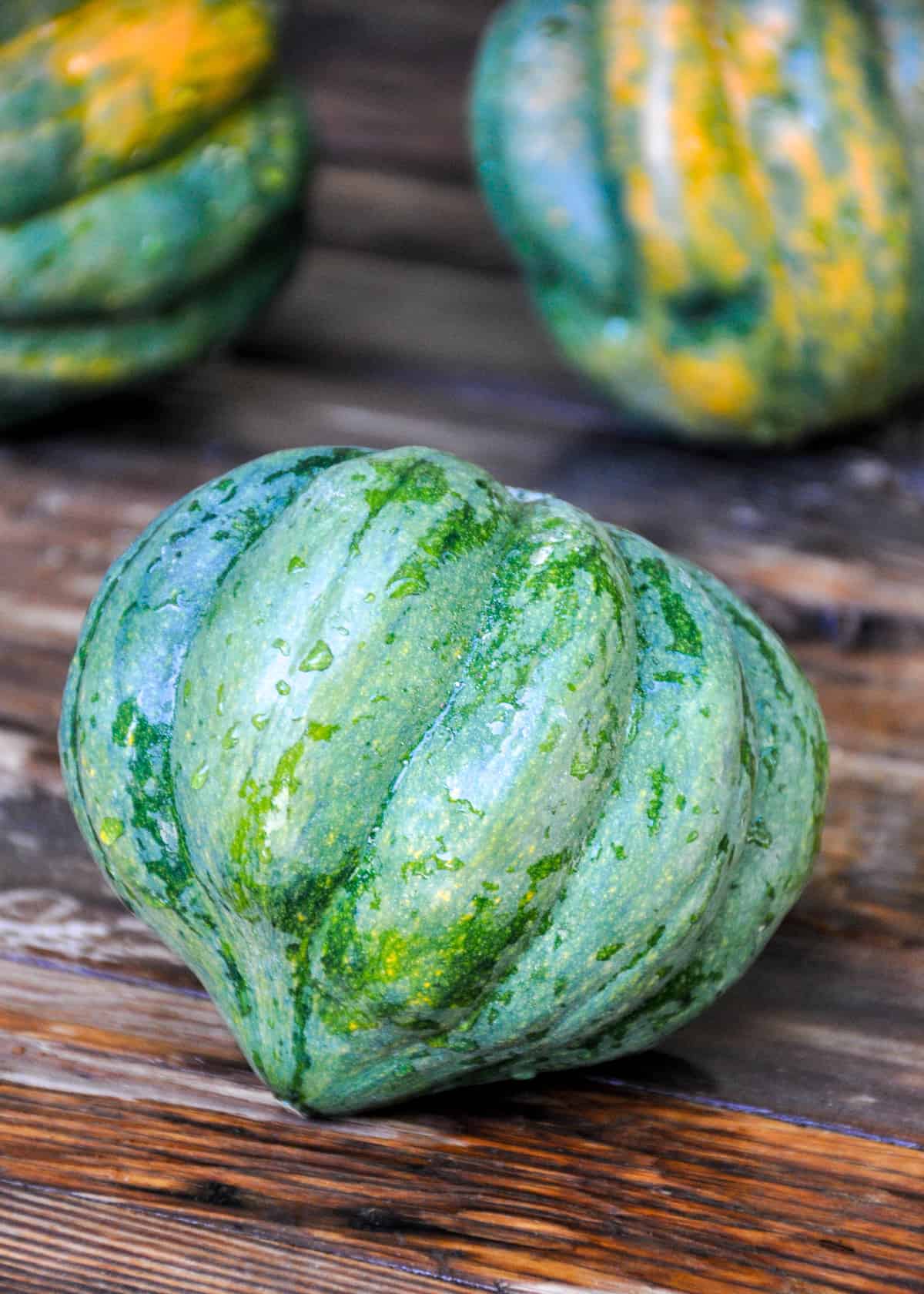 I bought these beauties at my local market and they just happened to be grown right here in my own backyard; Selma, California.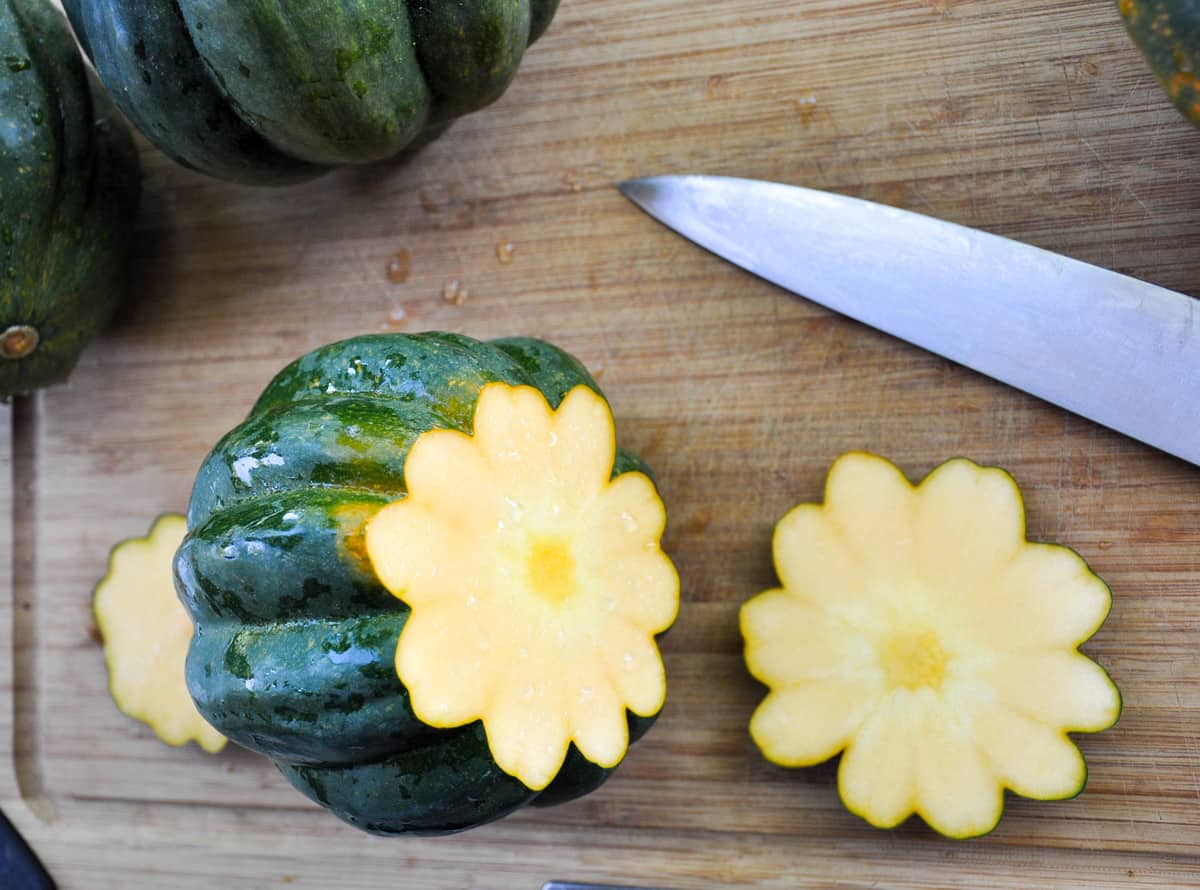 Cut both ends of the squash to create a flat bottom when baking.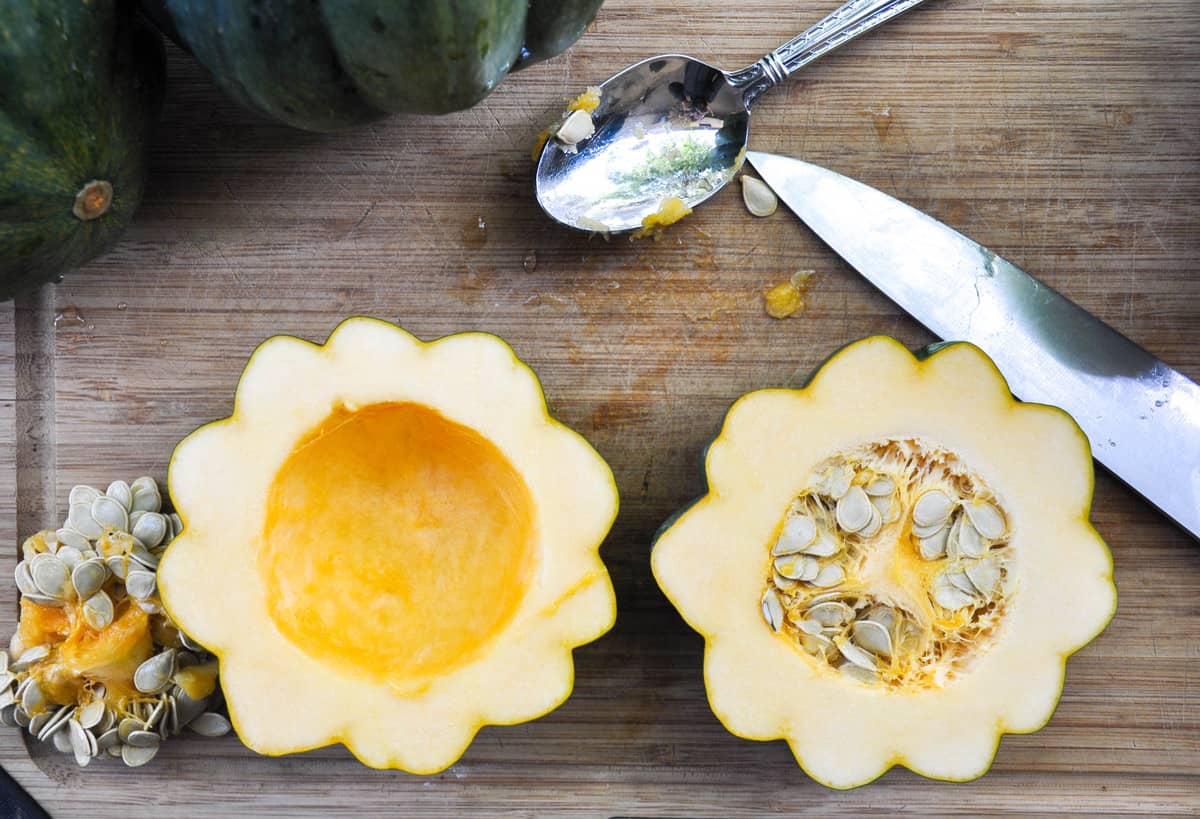 Next, slice it right down the middle and remove the seeds and pulp. This is surprisingly much easier than removing seeds and pulp from a pumpkin. It only took one scoop and a few scrapes and it was ready…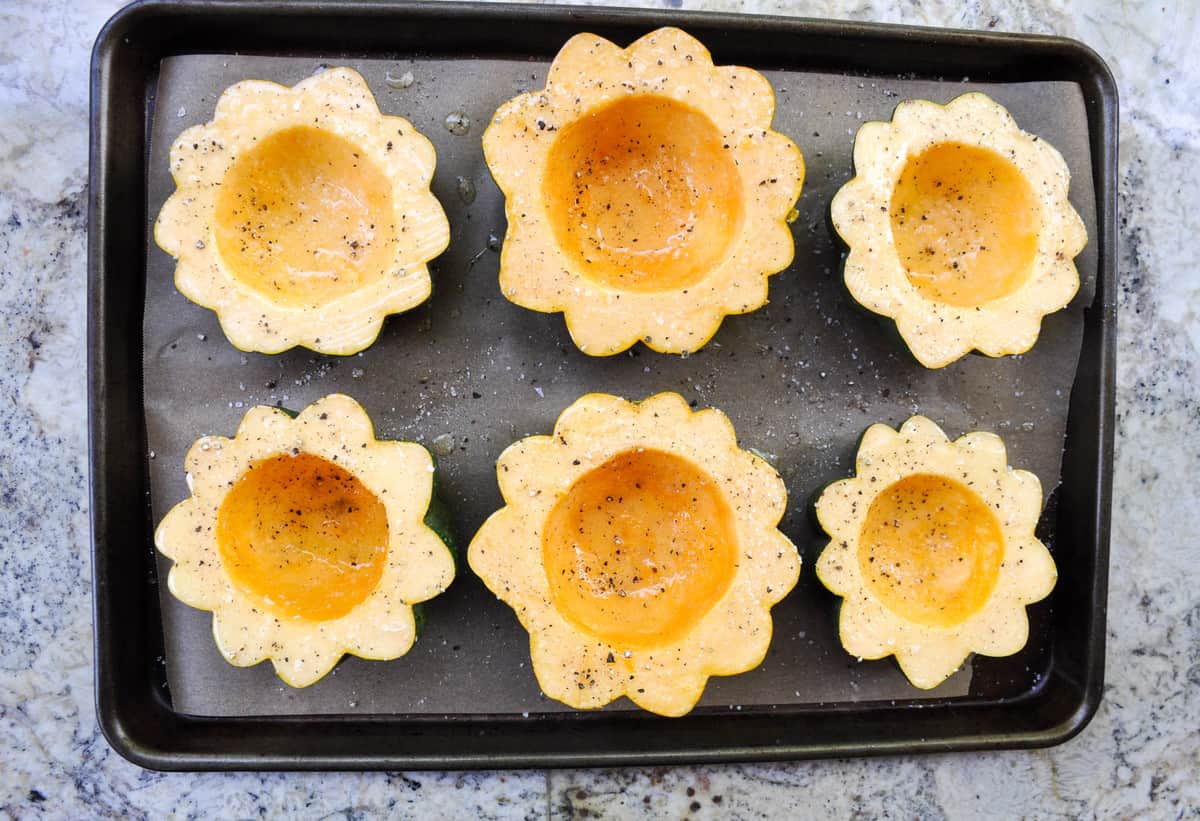 Place the cut squash on a parchment-lined baking sheet and brush with melted butter and dust with salt and pepper and bake at 425 degrees for 30 minutes.
While that is baking, let's make the filling. Our stuffing is mostly made up of ground turkey. I love it because it's light and cooks up quickly, not to mention super tasty!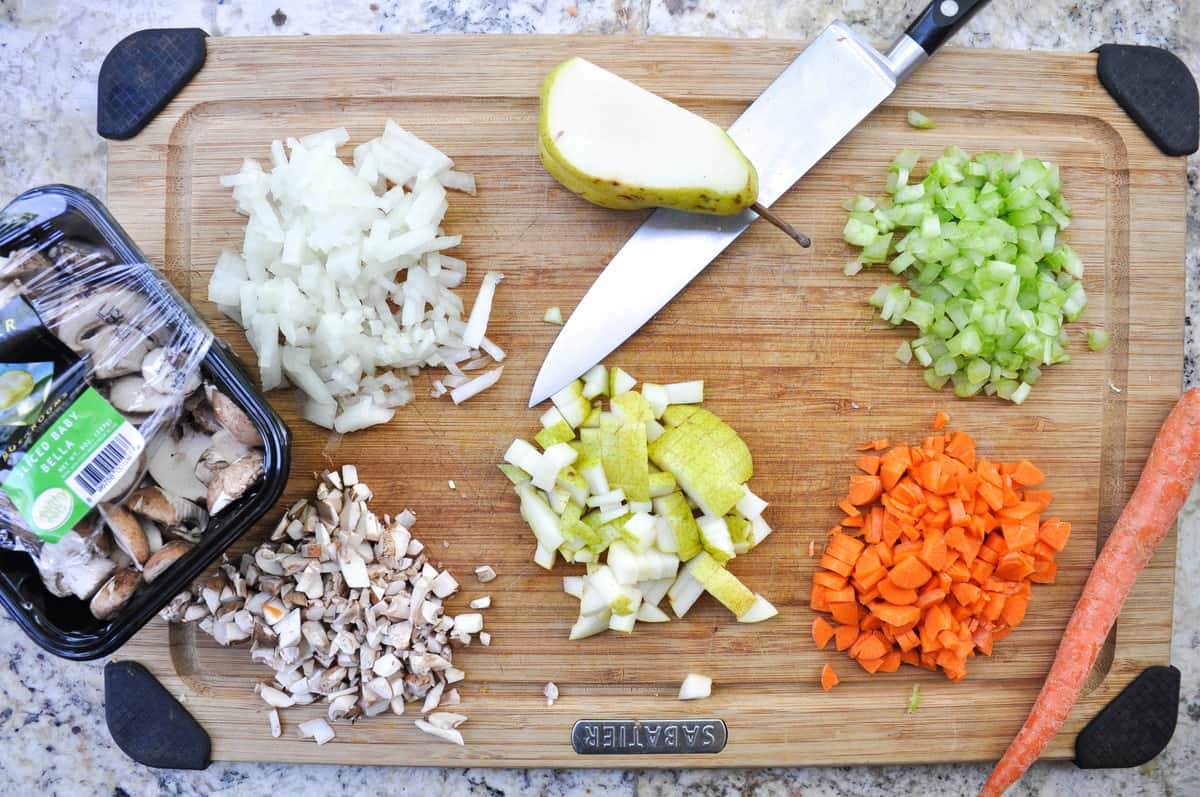 The other ingredients in the "stuffing" portion of this recipe are onion, carrot, celery, mushroom and bartlett pear. Yum!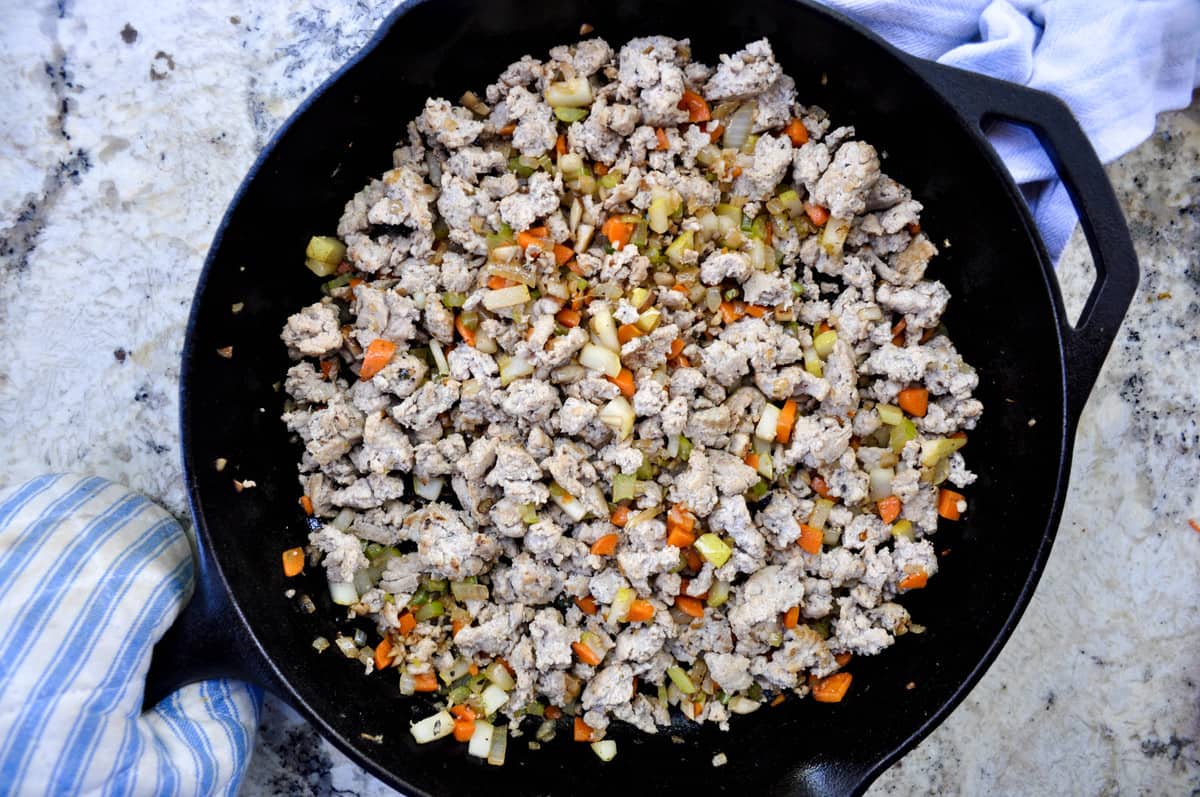 While the squash is baking, this step fits right in! Bake time on the squash is 30 minutes and that's about how much time it took me to cut up all the ingredients and cook up this skillet. It's so satisfying to multi-task, especially when cooking!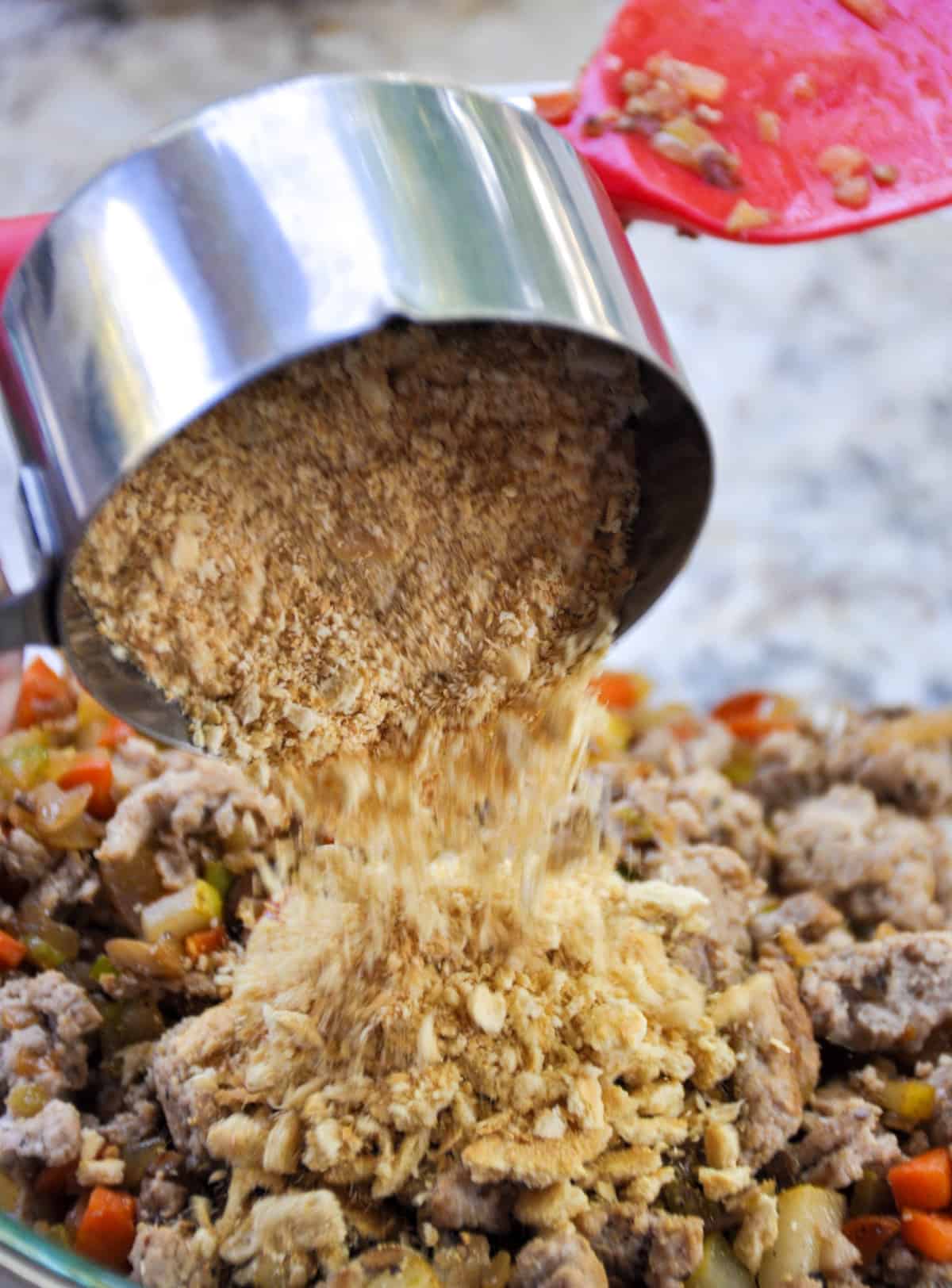 Add in crushed saltines or panko to the meat mixture.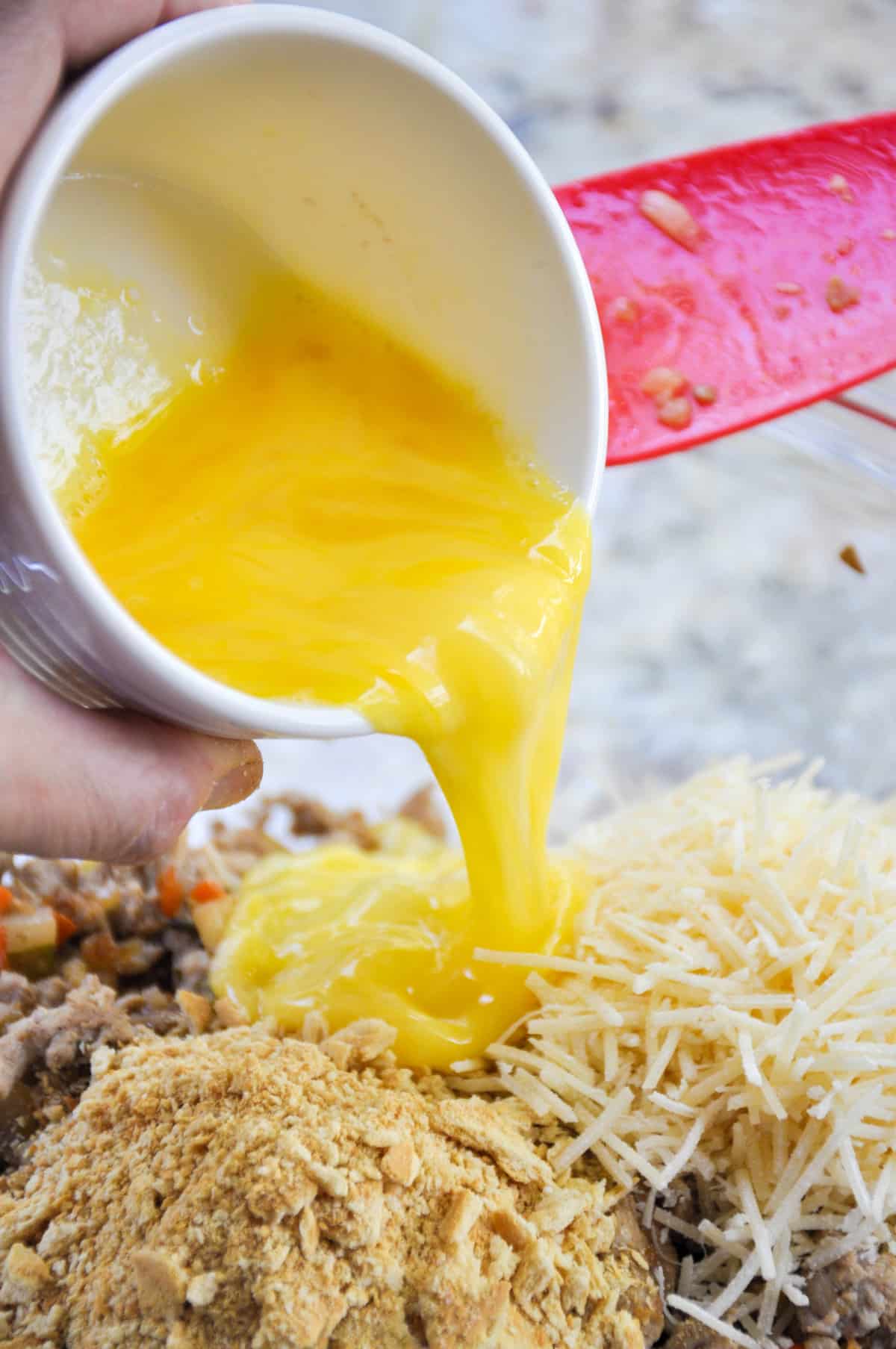 Then add in the parmesan and egg. Stir to mix well and set aside until the squash is done.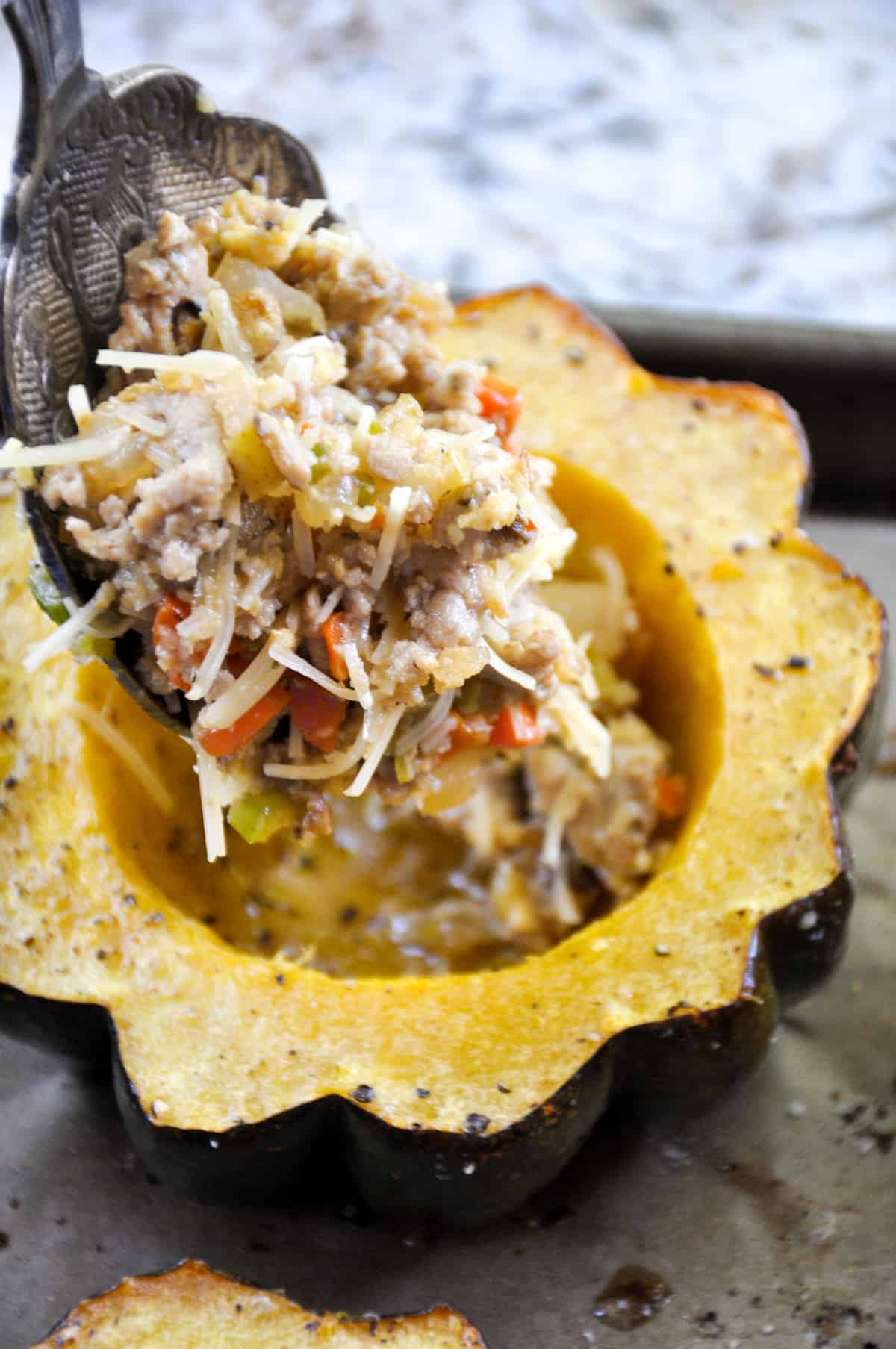 Remove the squash from the oven and fill each cavity with a hearty amount of filling.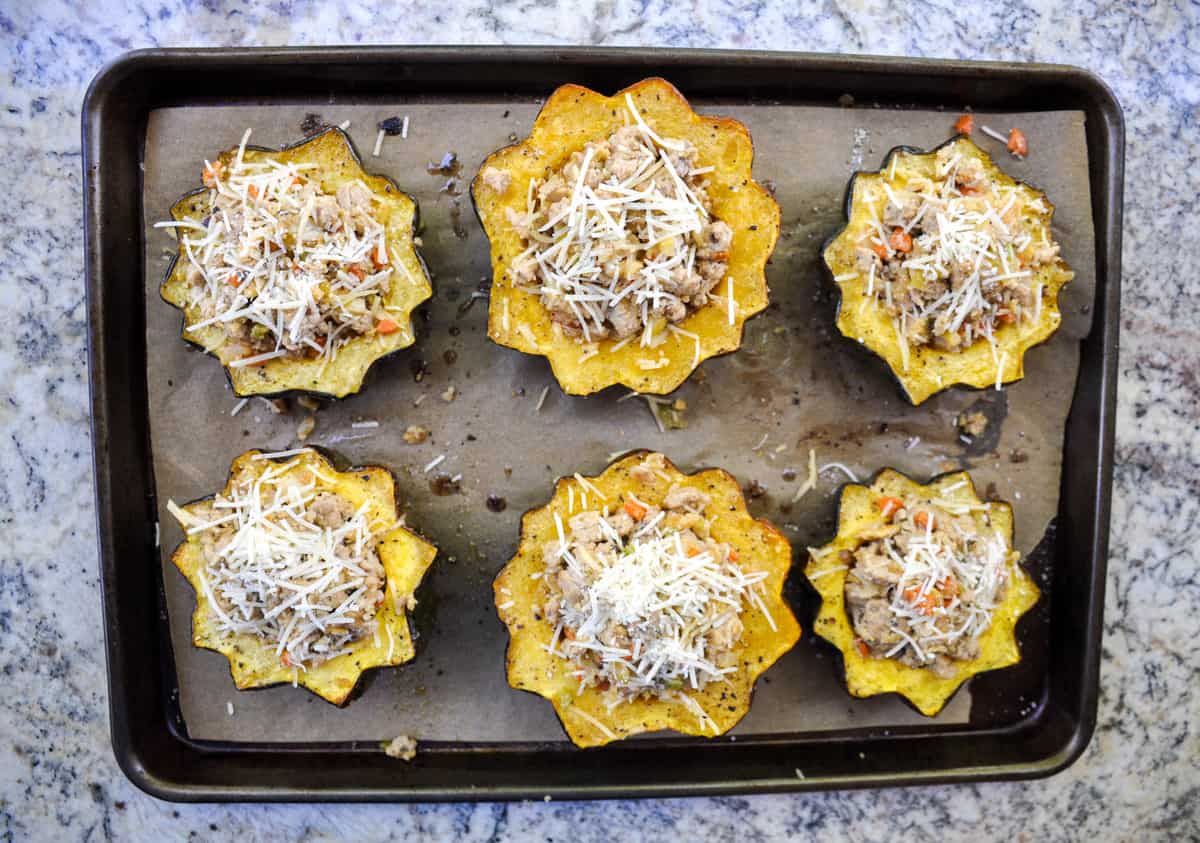 Top with a little bit more parmesan and bake at 425 degrees for an additional 20 minutes.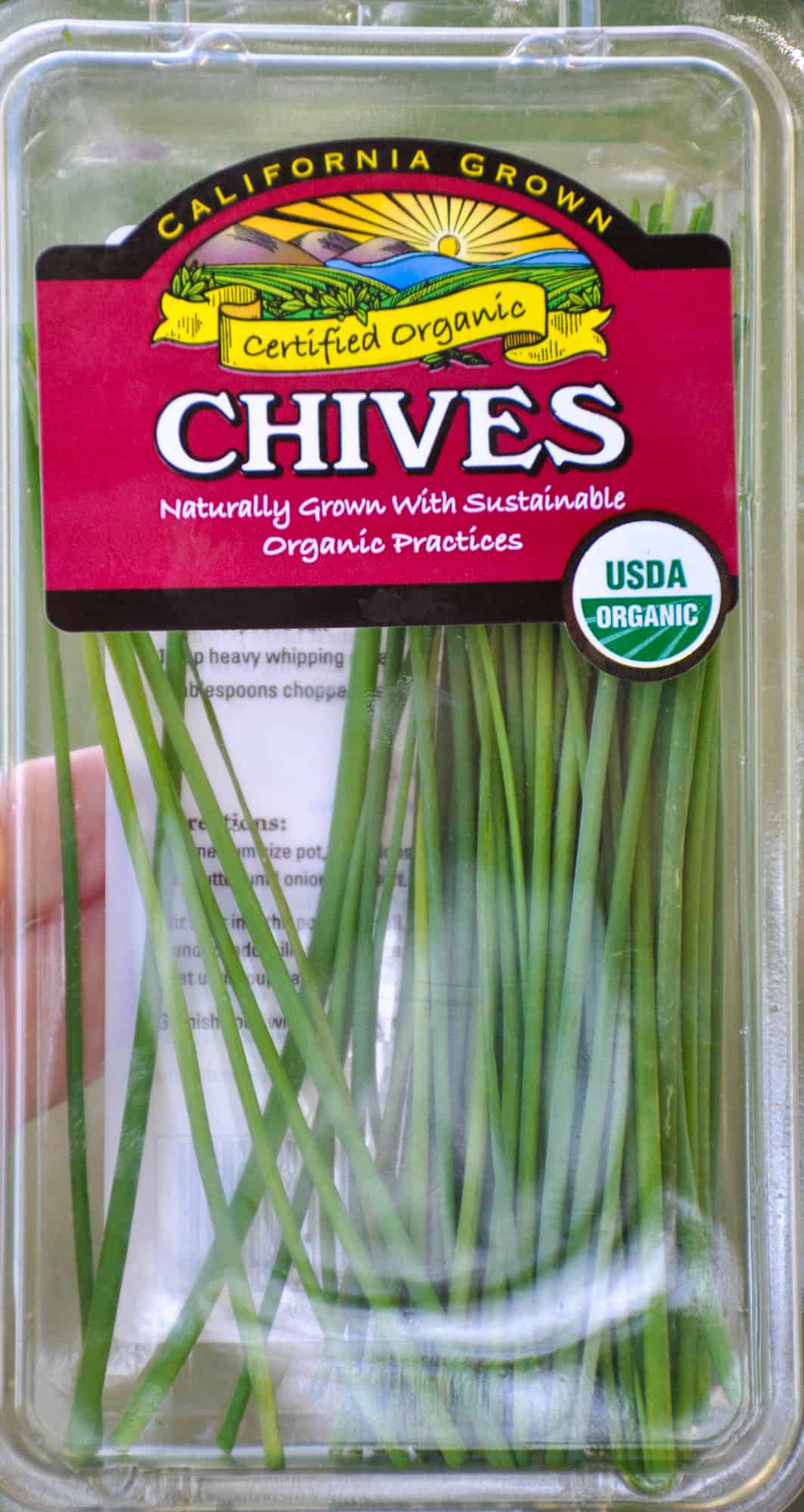 Once the squash bowls were done baking, I topped them with chopped chives…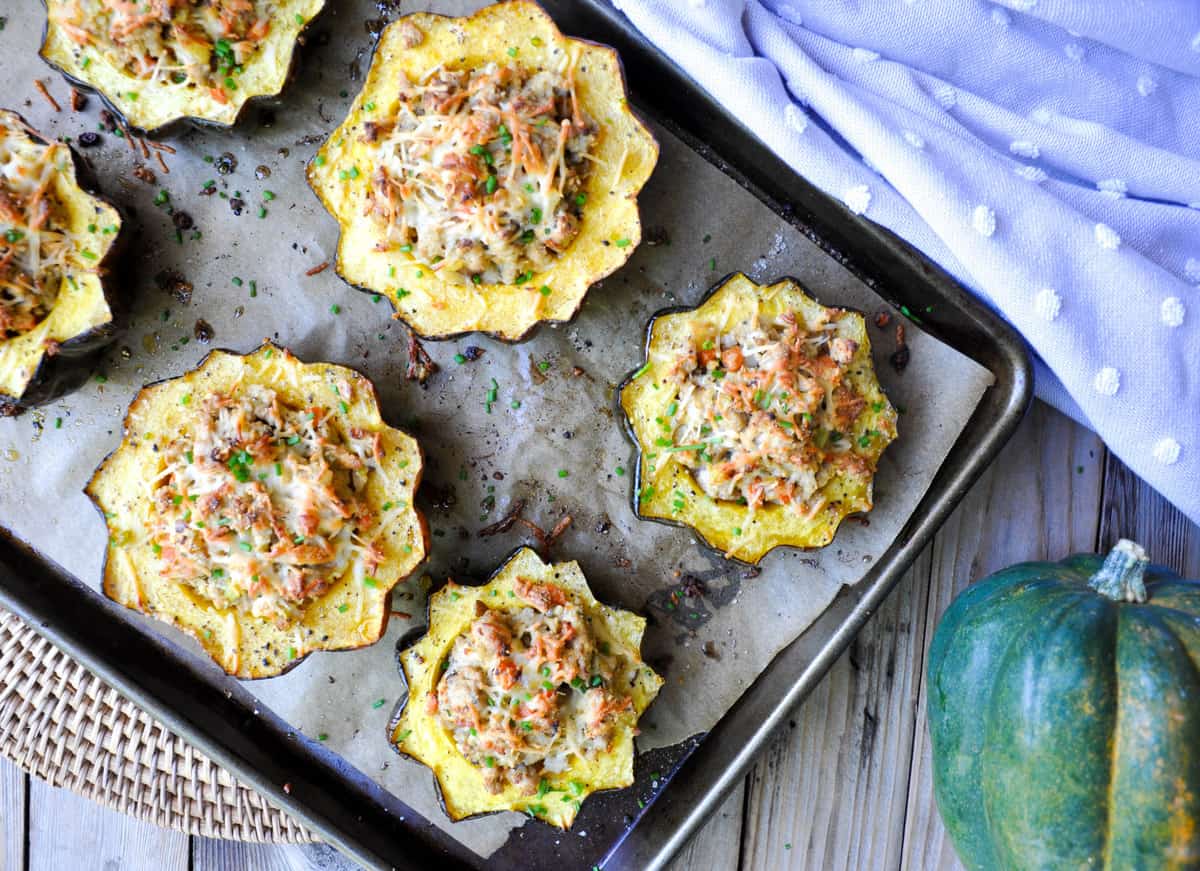 And yes, my knees buckled a little when these were ready.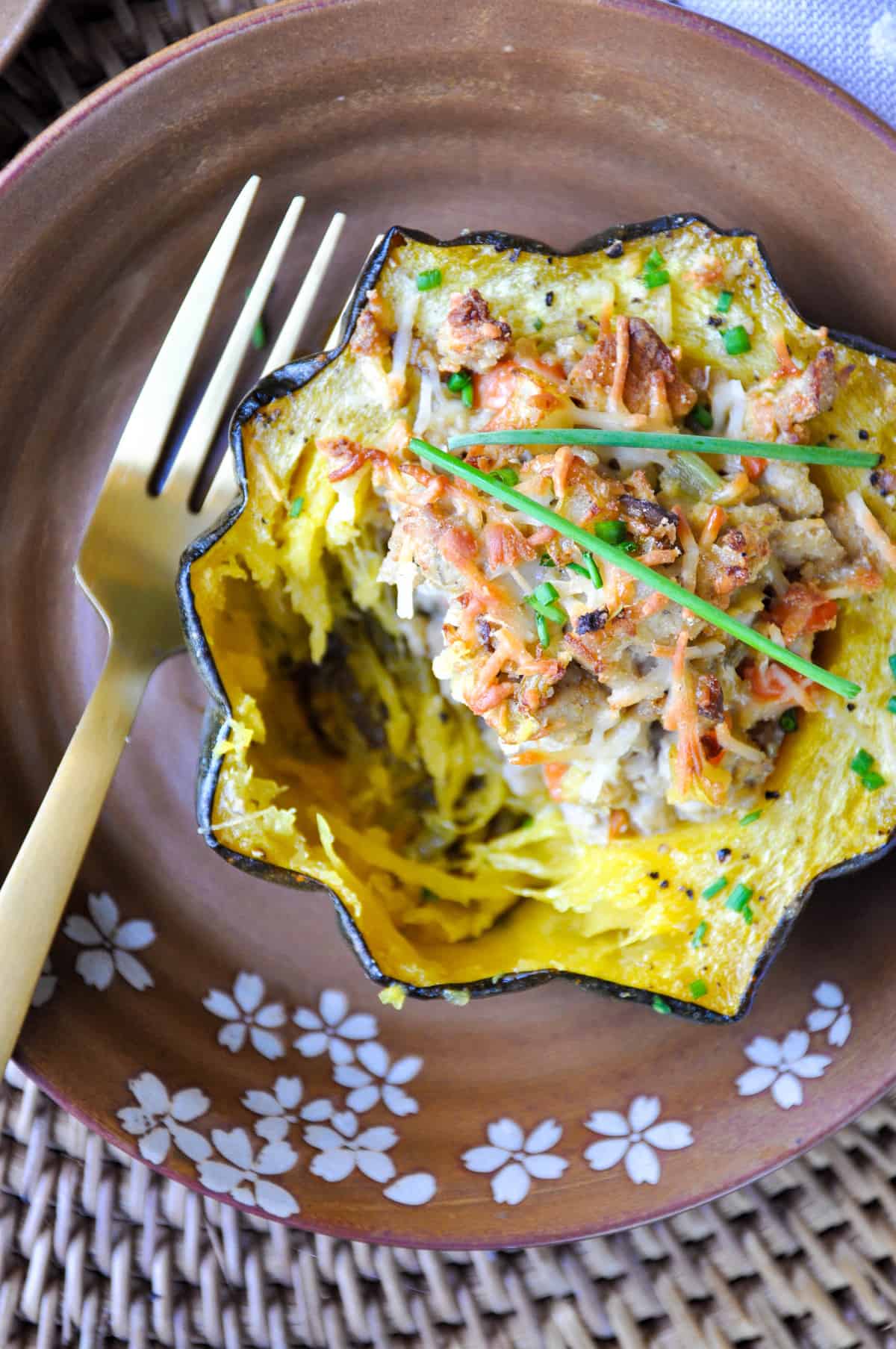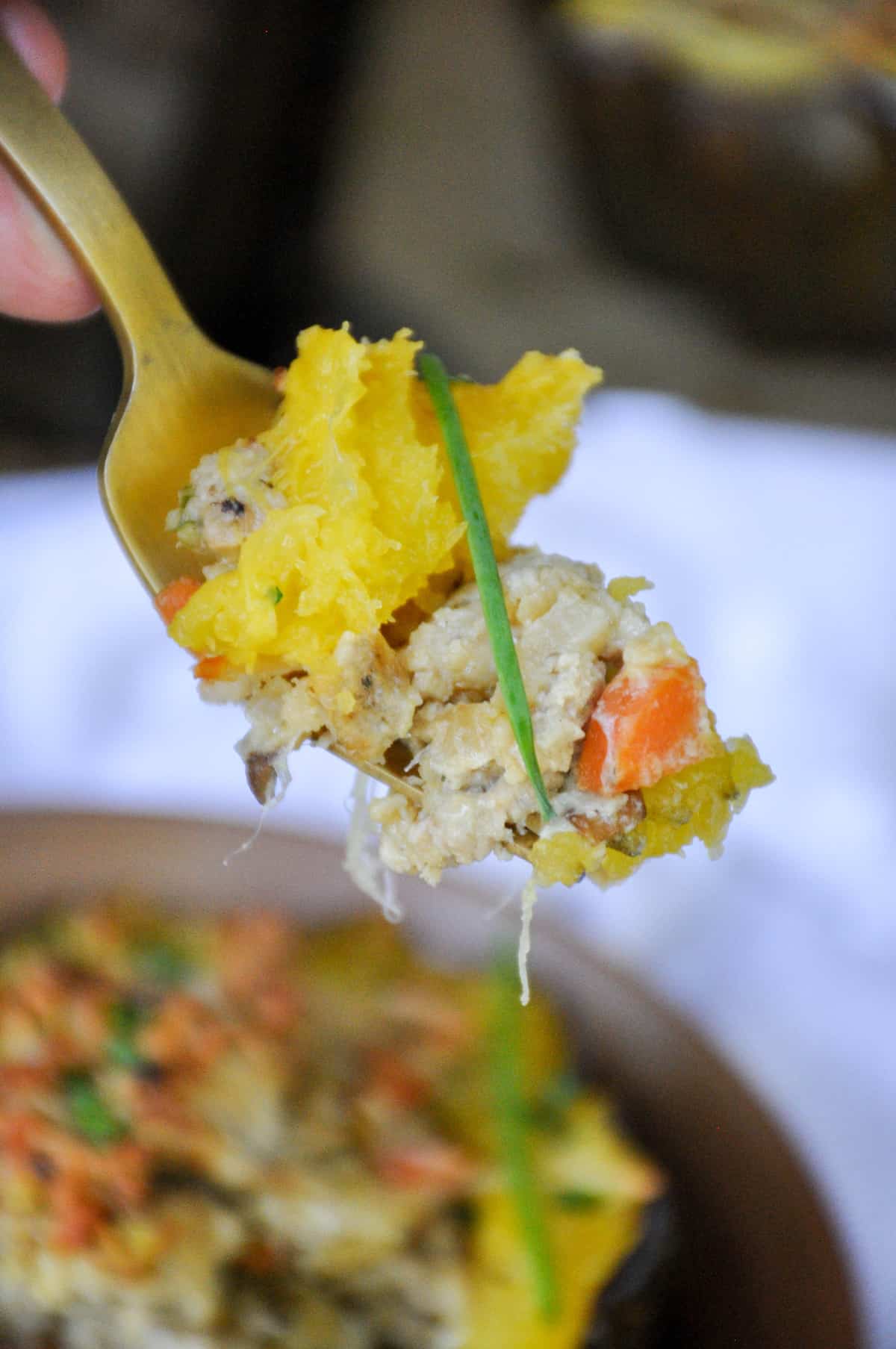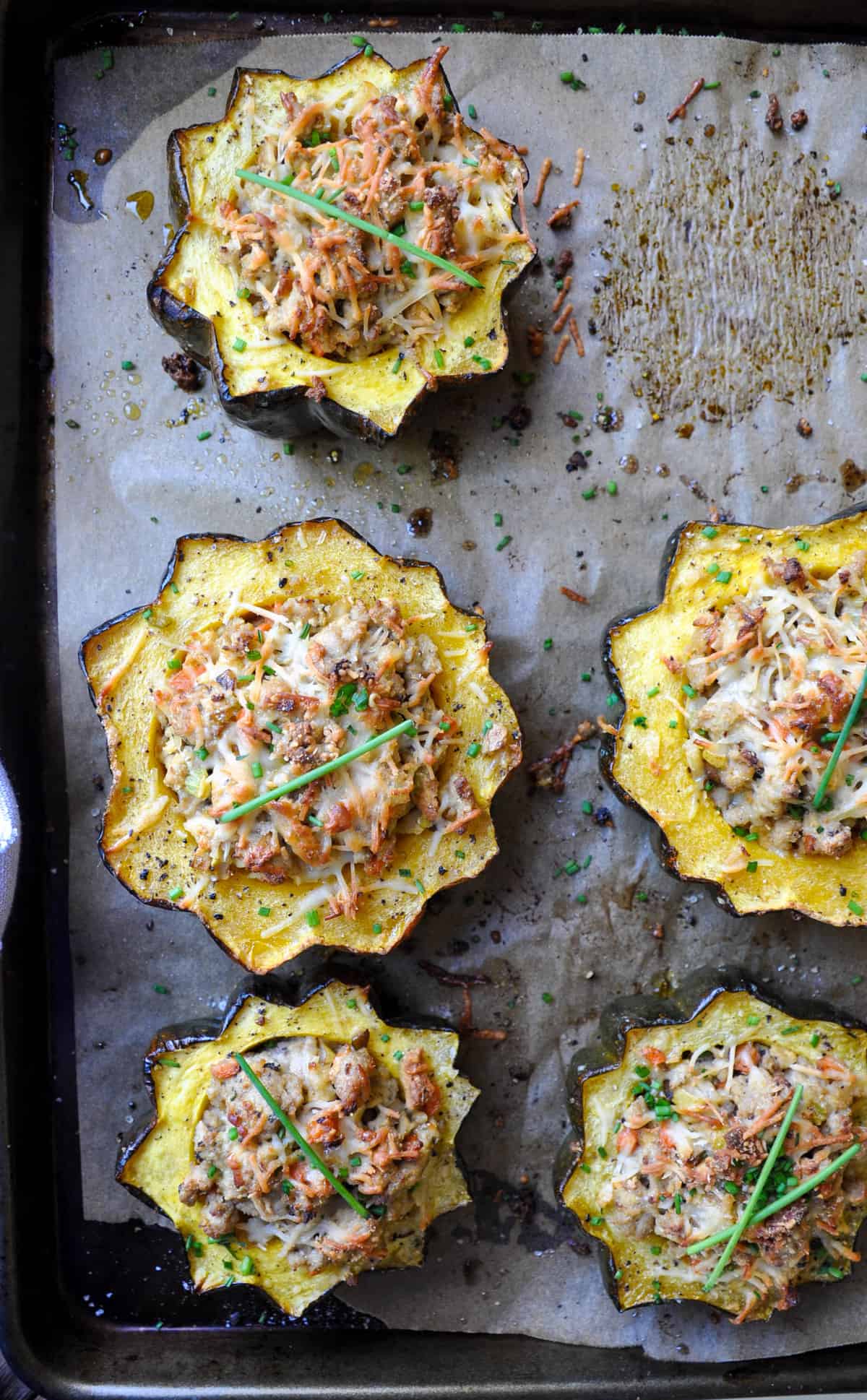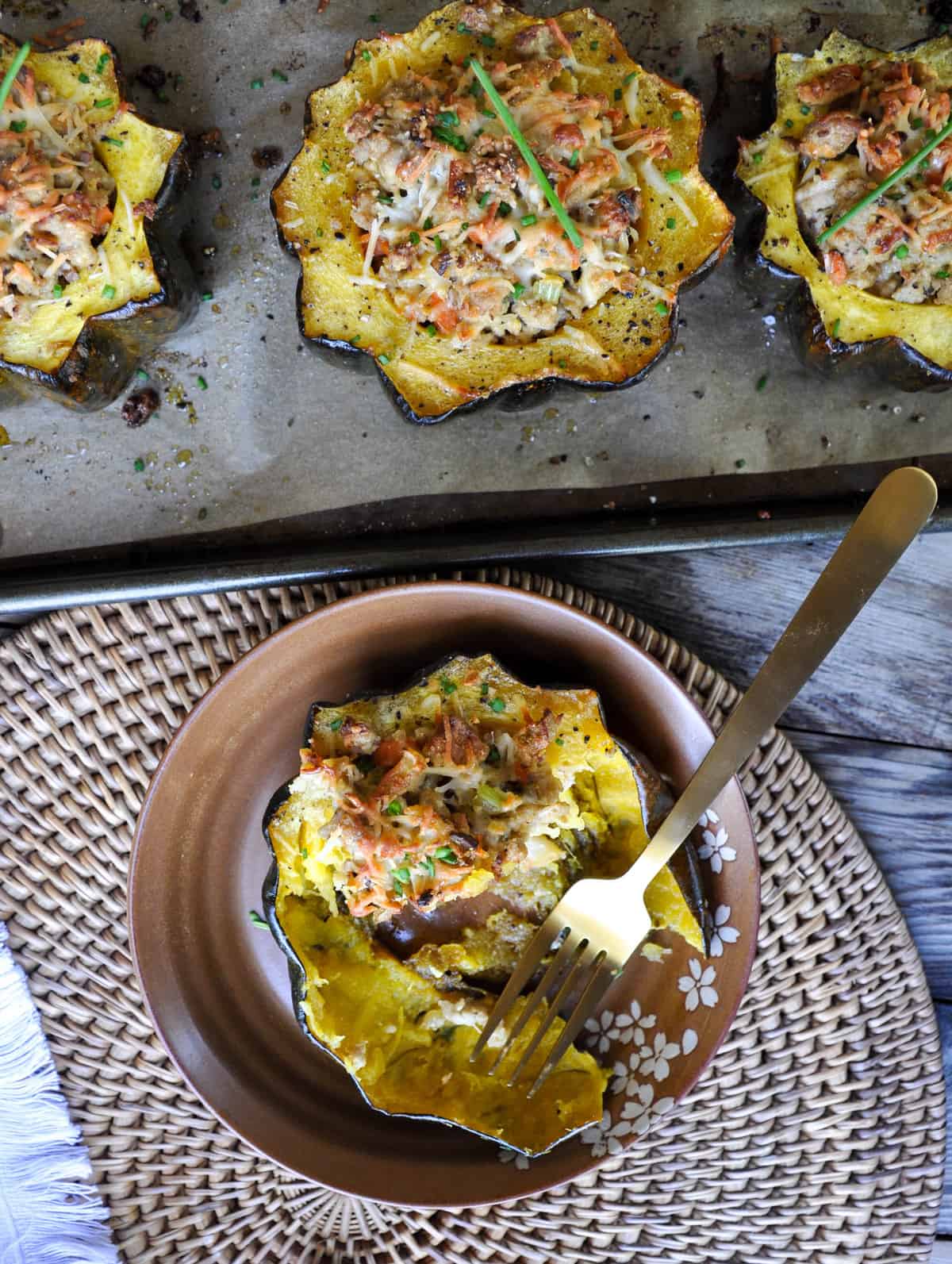 Trust me, these will knock your socks off. Let me know how you like them!
Here is the recipe for ya…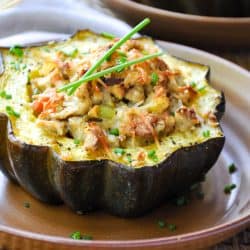 Stuffed Acorn Squash
2017-10-07 18:32:27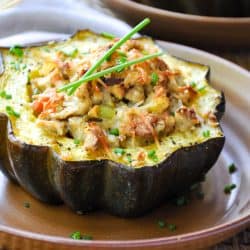 Ingredients
3 Acorn squash
2 T. butter, melted
1 lb. ground turkey
1 tsp. herbs de provence
1 T. olive oil
1 celery rib, chopped small
1 carrot, chopped small
1/2 yellow onion, chopped small
5 button mushrooms, chopped small
1 bartlett pear, chopped small
2 cloves garlic, minced
1/2 cup crushed saltine crackers (or panko)
1 cup shredded parmesan
2 eggs, beaten
Instructions
Preheat oven to 425 degrees.
Cut the ends off the squash and slice them right down the middle. Scoop out the seeds and pulp. Place on a parchment-lined baking sheet. Brush with butter and dust with salt and pepper. Bake for 30 minutes.
Prepare the filling: Brown the ground turkey in a hot skillet and season with salt, pepper, and herbs de provence. Remove from skillet and set aside.
Using the same skillet, pour in the olive oil and heat up. Add all the vegetables (celery, carrot, onion, and mushrooms) and cook for about 3 minutes. Add the pear and garlic and cook for a few more minutes. Add the ground turkey to the skillet and stir well to combine for a few minutes more.
Transfer the filling to a bowl and add the crumbs, parmesan cheese and eggs. Stir completely to mix well.
Remove the squash from the oven and fill each cavity with a healthy portion of filling. Top with a little more parmesan and bake for another 20 minutes.
Remove from oven, allow to rest a few minutes, top with chives and serve.
Adapted from Inspiration
California Grown https://californiagrown.org/
SaveSave
SaveSave
SaveSaveSaveSave
SaveSave
SaveSave
SaveSave
SaveSaveSaveSave